Confraternity Sunday Observed in St. Lawrence Parish in Preparation for the Annual Feast
By Dr. Eugene DSouza

Bellevision Media Network


Udupi/M'Belle, 05 Jan: In preparation for the Annual Parish Feast to be celebrated on 7 and 8 January 2020, Confraternity Sunday was observed on 5 January with solemn mass concelebrated by Fr. Ivan Martis as the chief celebrant along with Fr. Clement Mascarenhas, Parish Priest of St. Lawrence Church, Moodubelle, Fr. Jithesh Castelino, Assistant Parish priest, Fr. John Baptist Menezes, Rector of Diocesan Minor Seminary and Fr. Lawrence Fernandes.
In his homily, Fr. Ivan Martis emphasized on the importance of Eucharist in the life of an individual, family and parish community. Fr. Ivan said that the greatest example of love and sacrifice is that of Jesus Christ who completely surrendered to the will of God and sacrificed Himself on the Cross for the redemption of humankind. The love of Jesus to humanity was so much that he continued to be with humankind through the Sacrament of Eucharist. He further said that the Church receives its life through the Eucharist. Fr. Ivan stressed on the love and sacrifice of parents for their children so that they may have good future. Similarly, the parish community should manifest its unity and fraternity in association with the parish priest and other priests.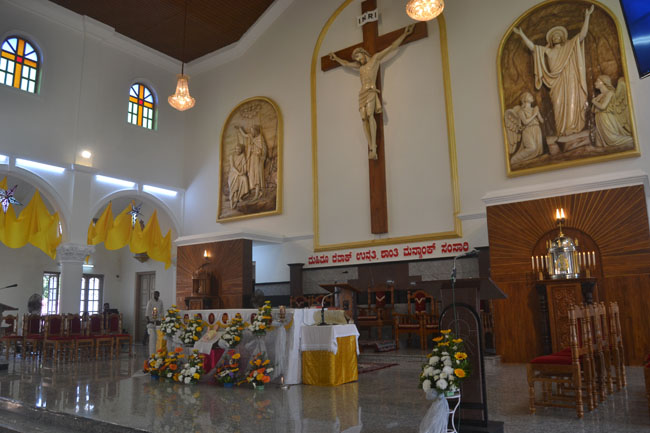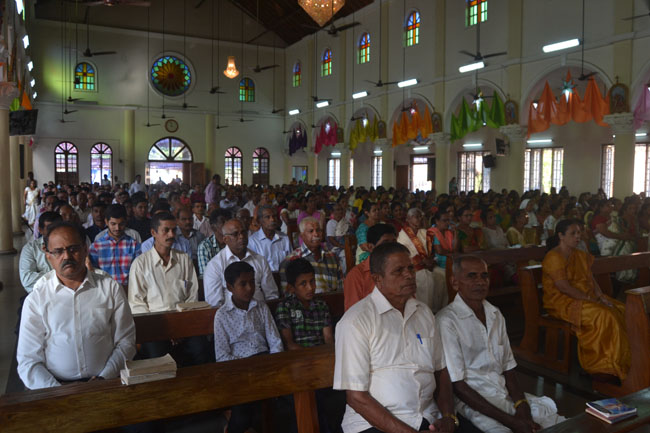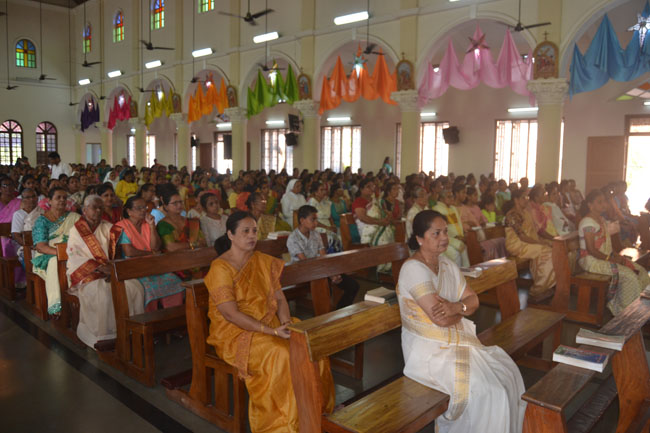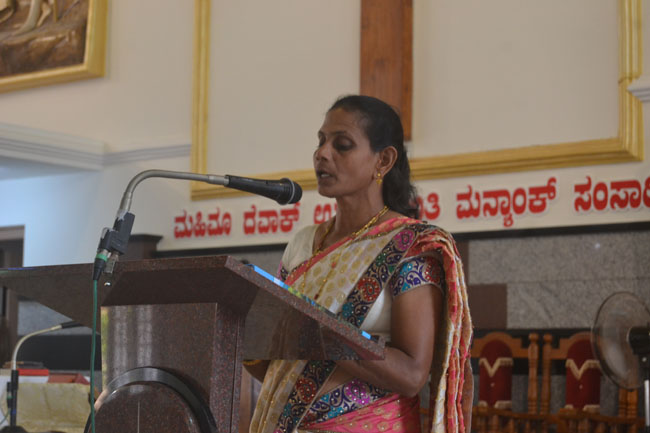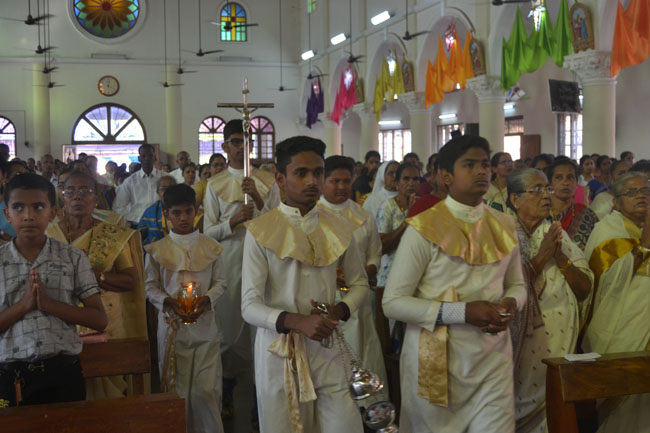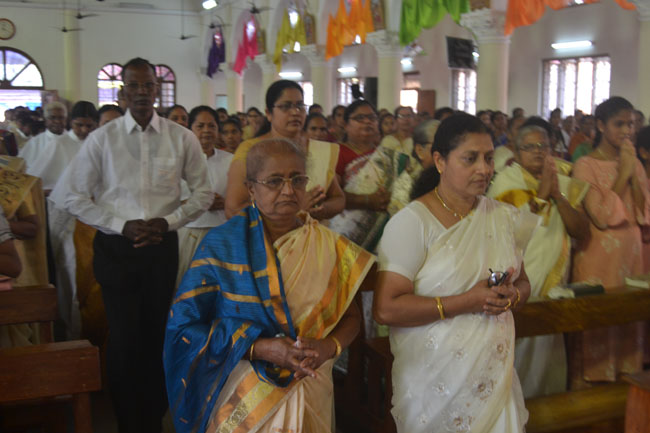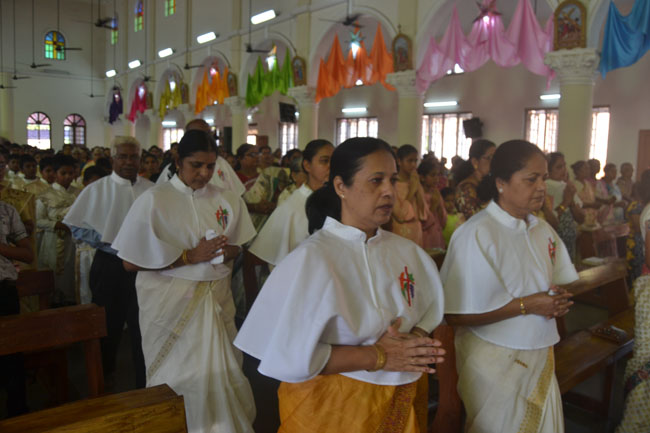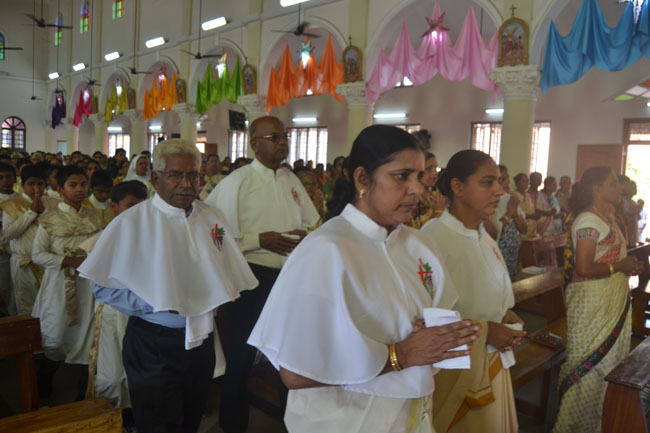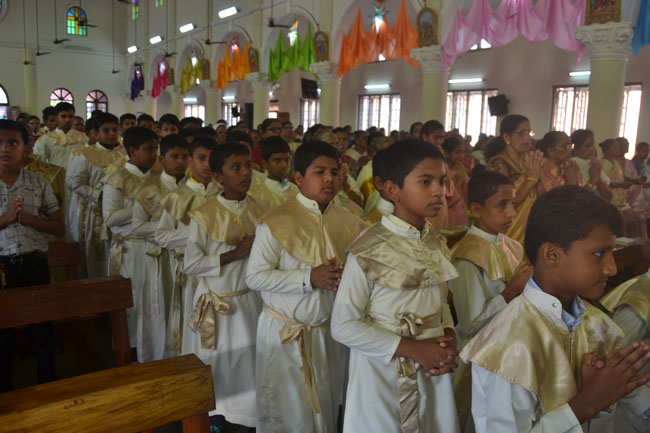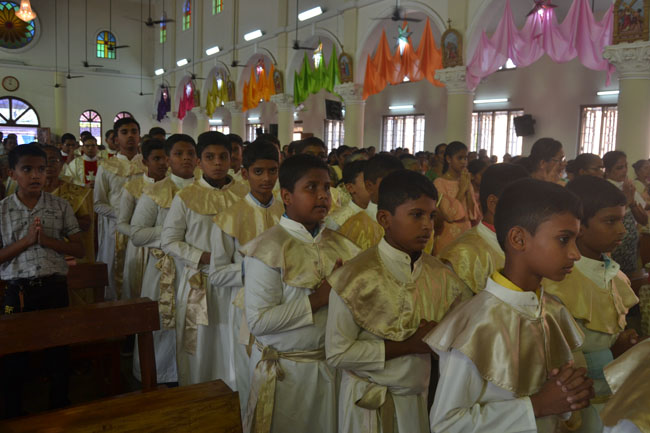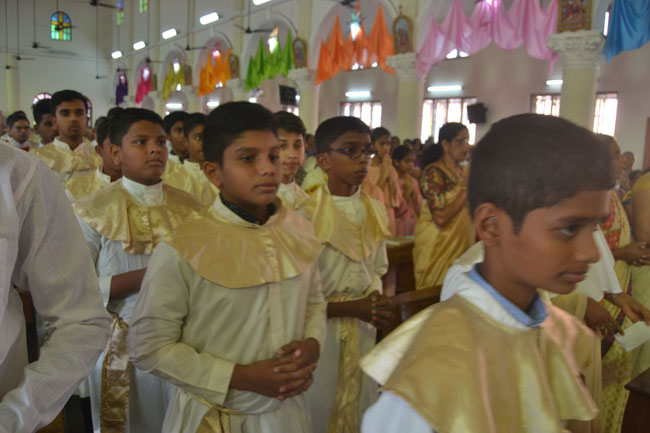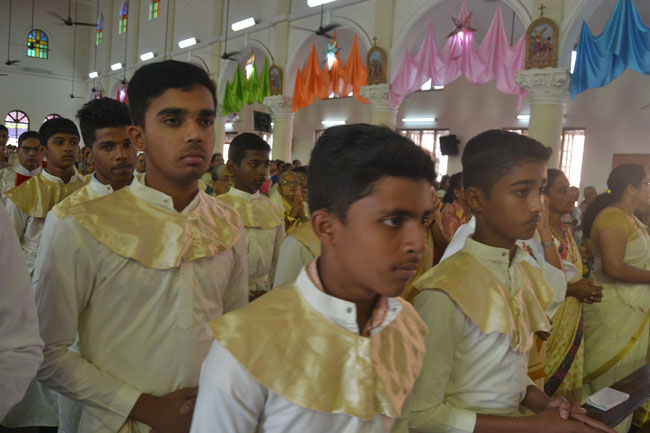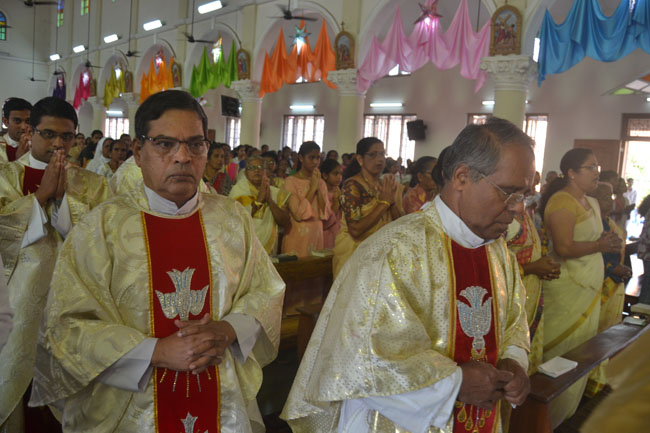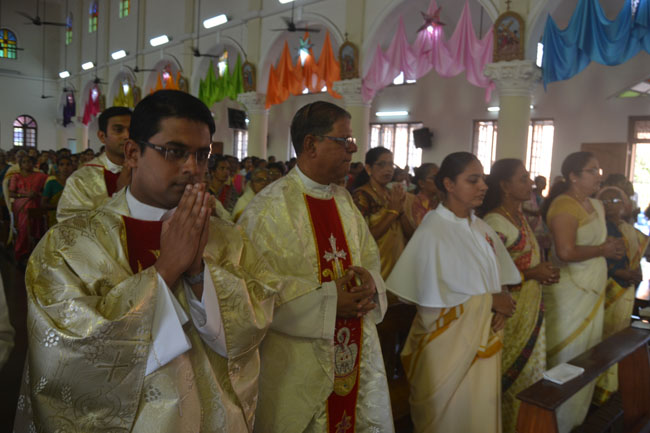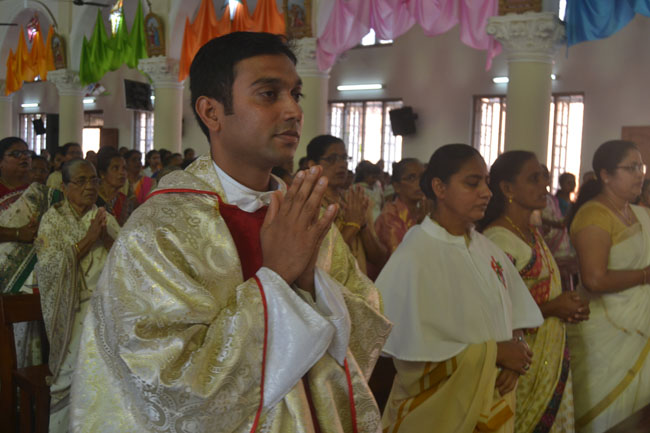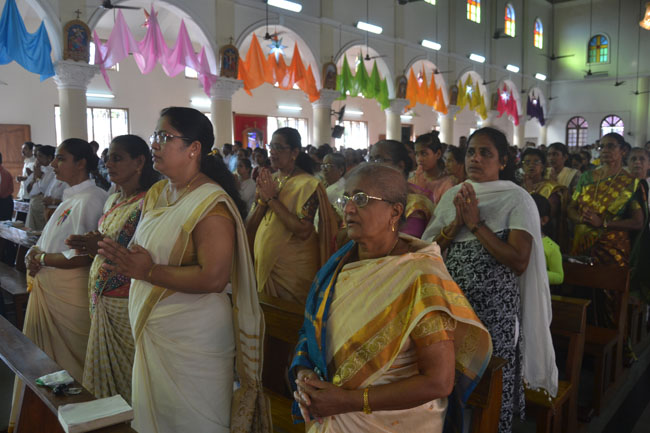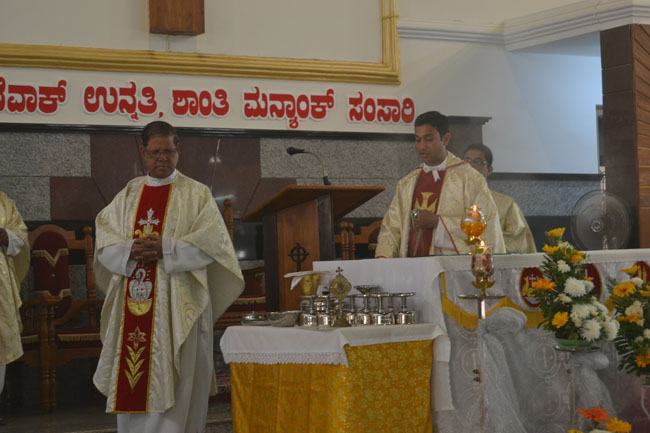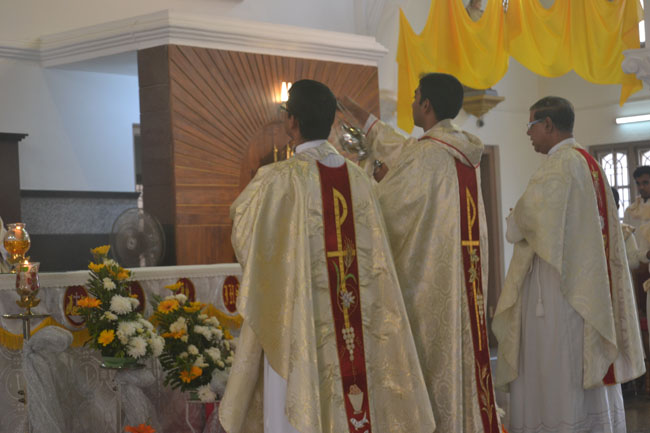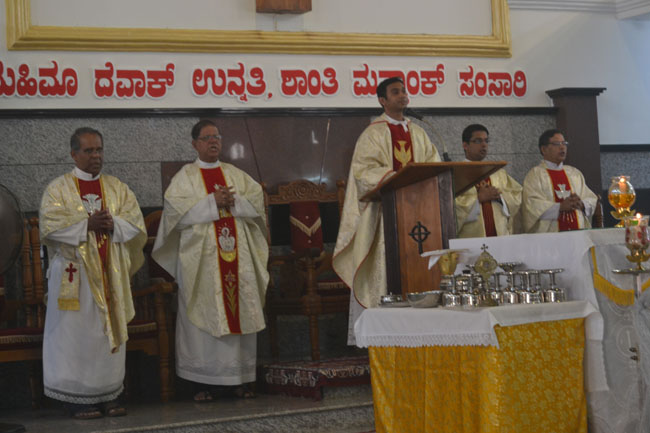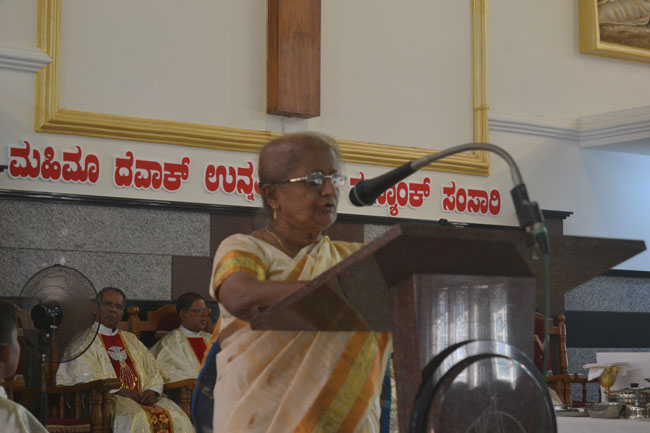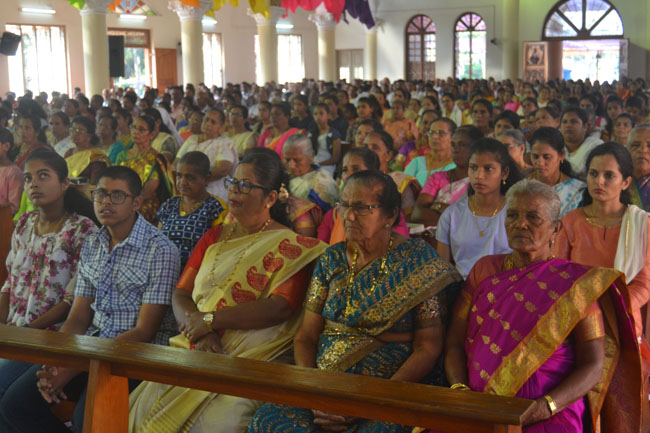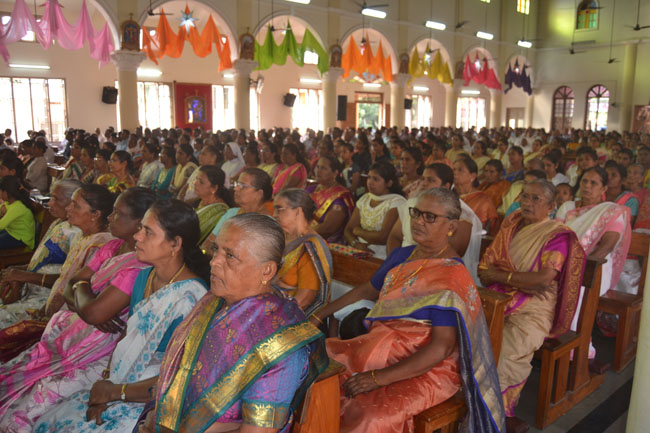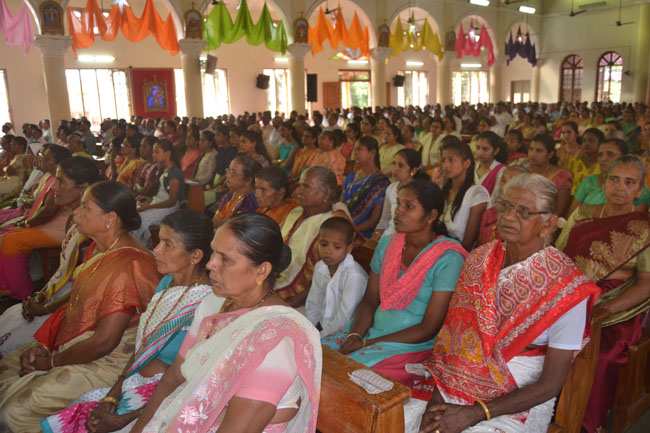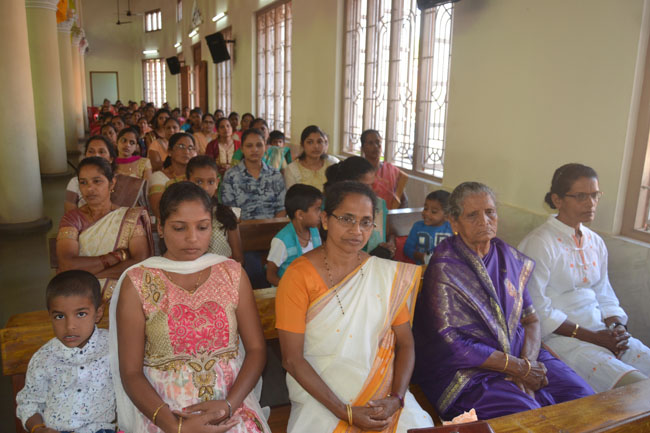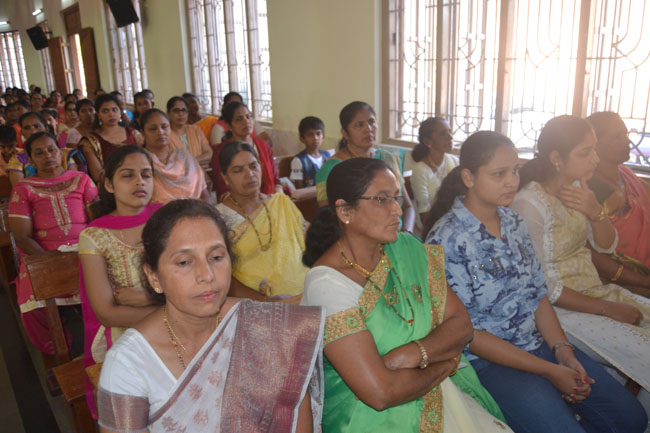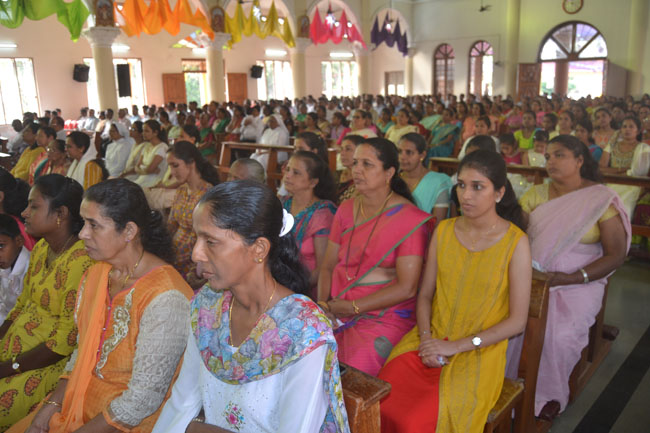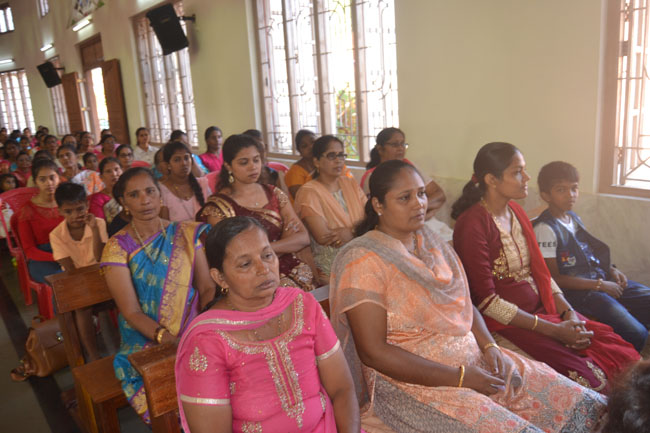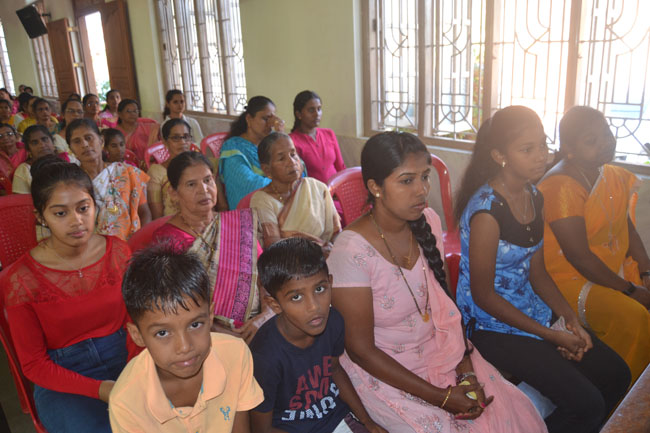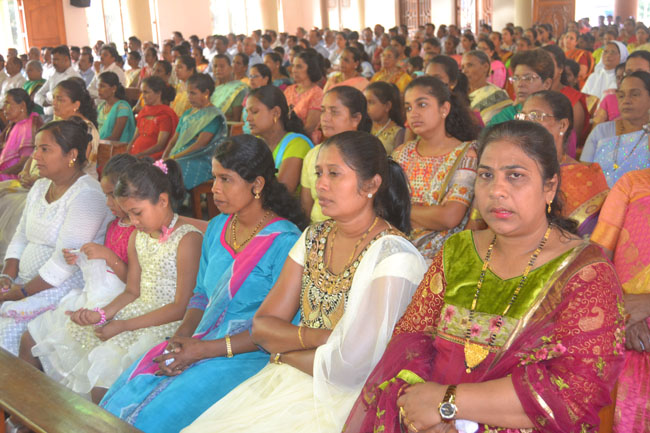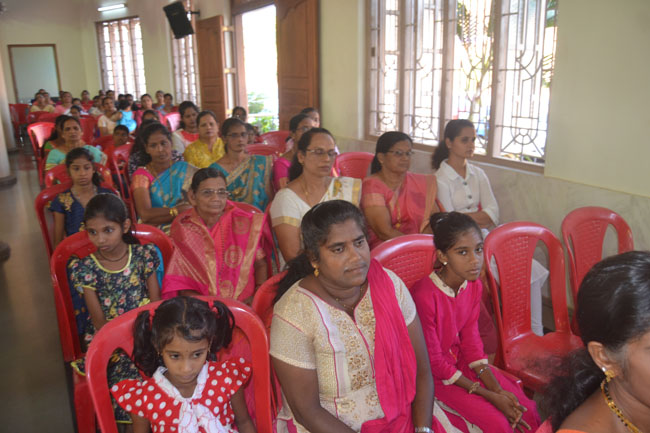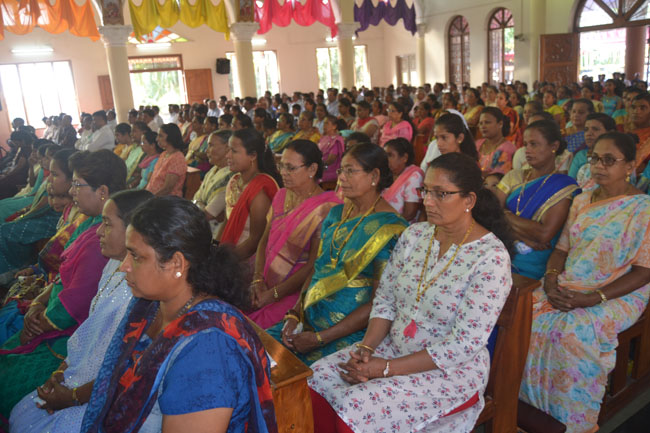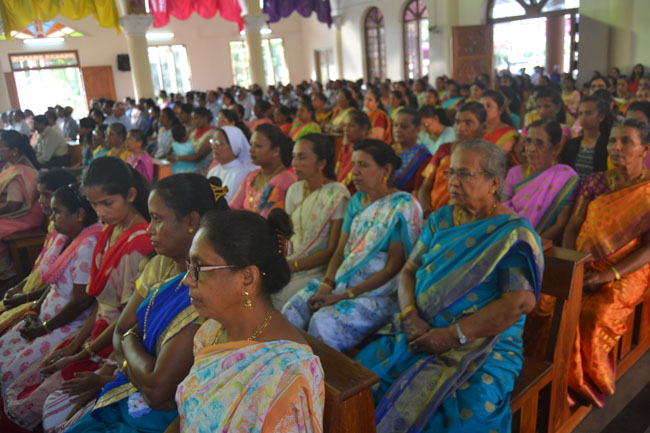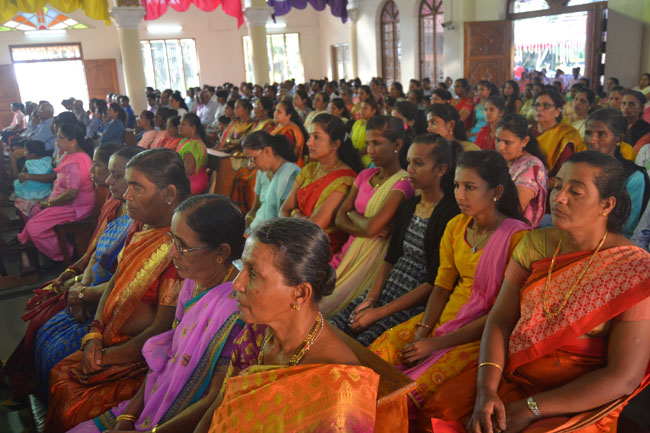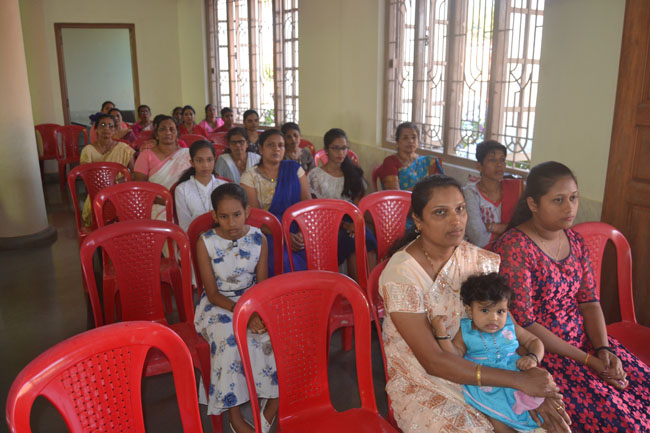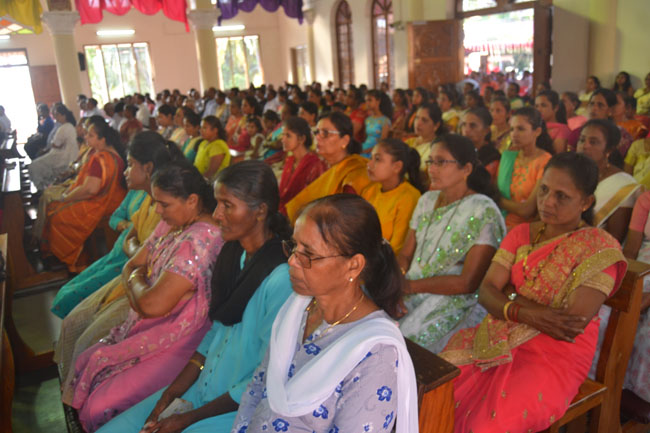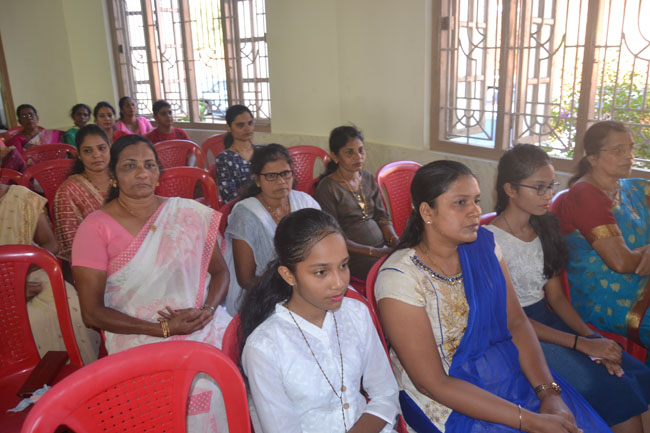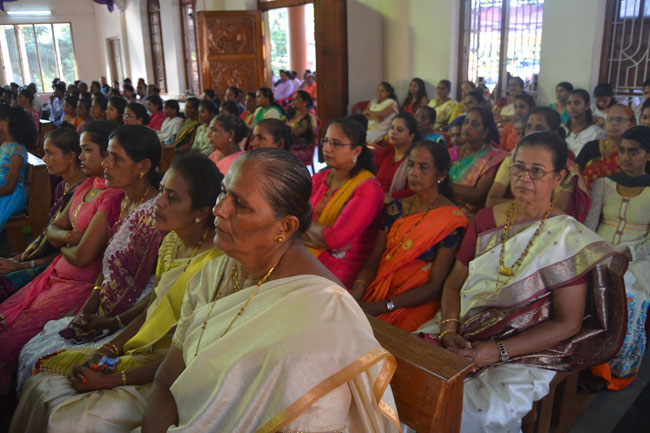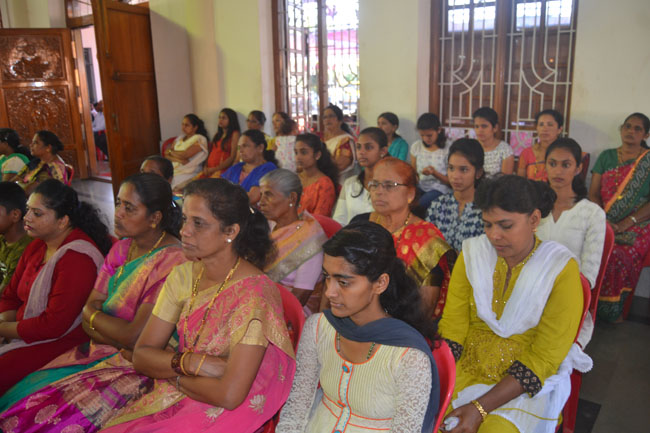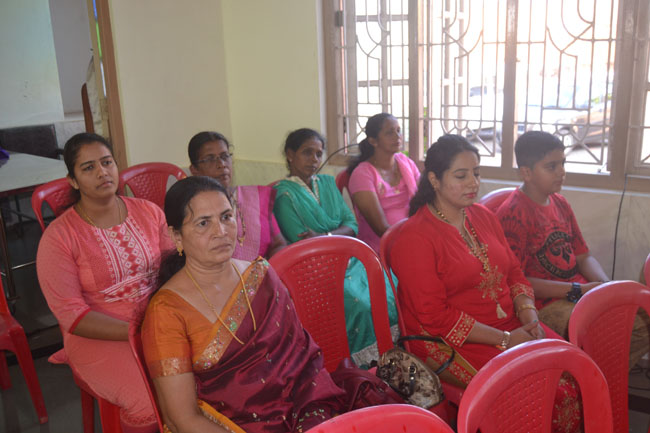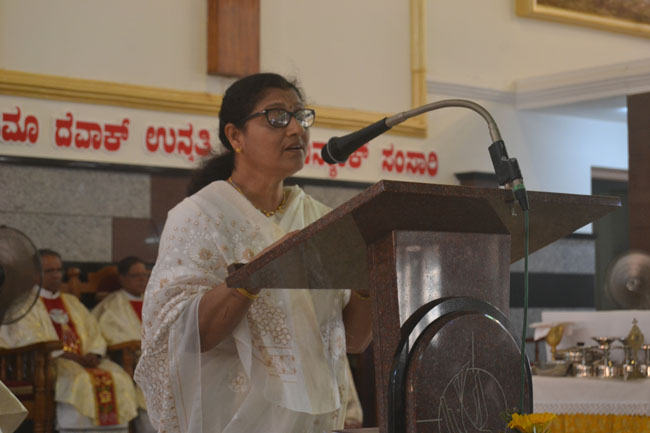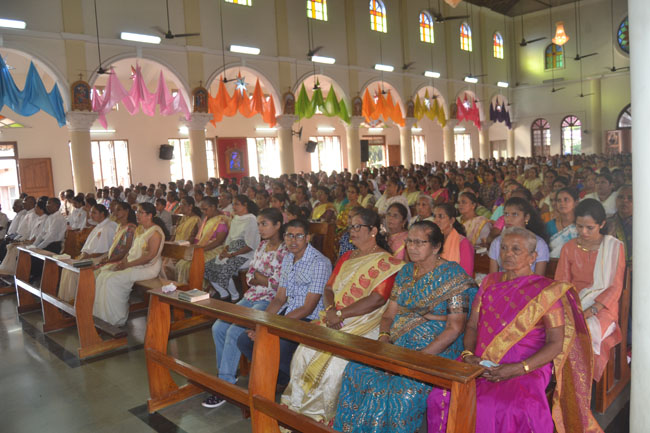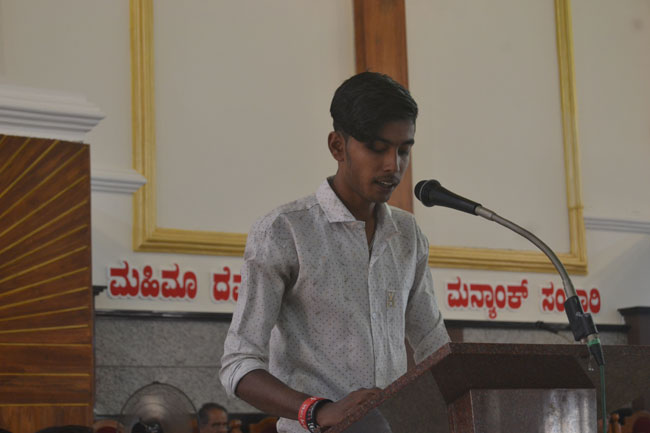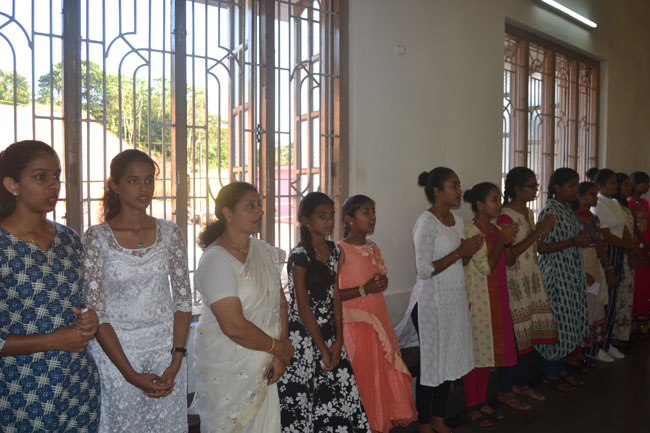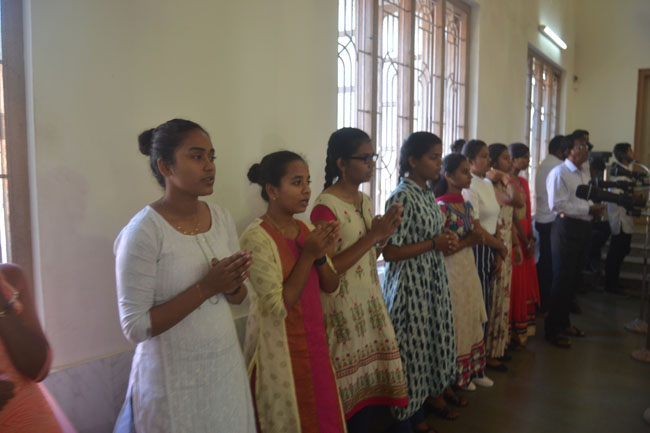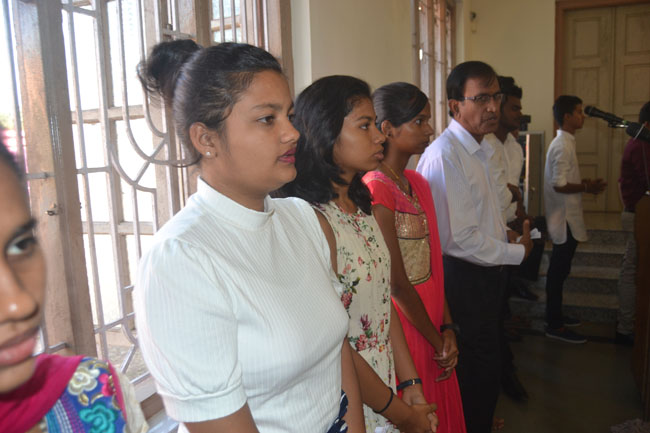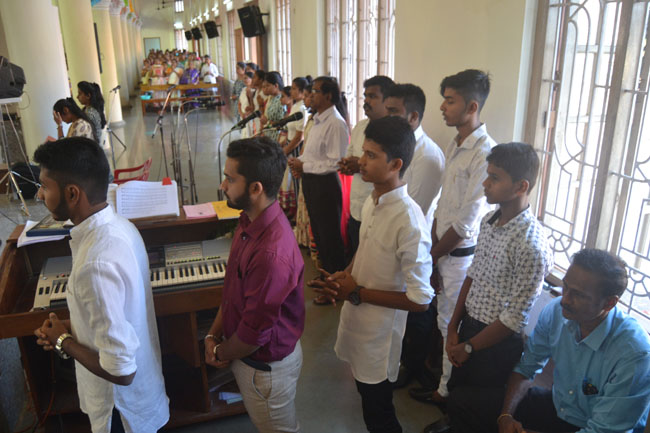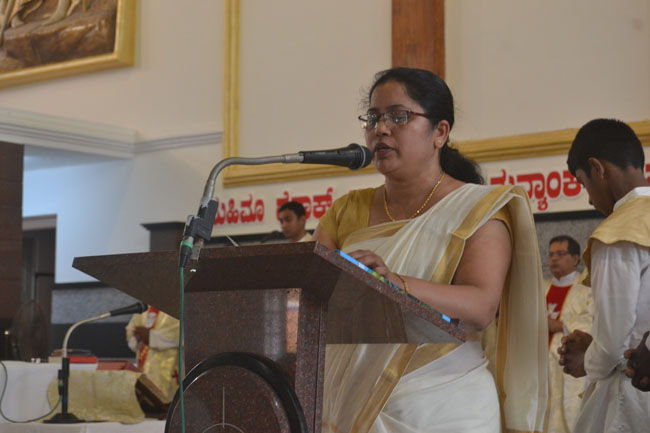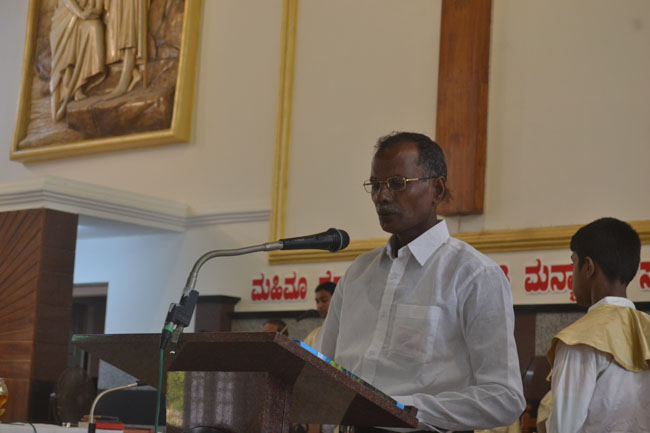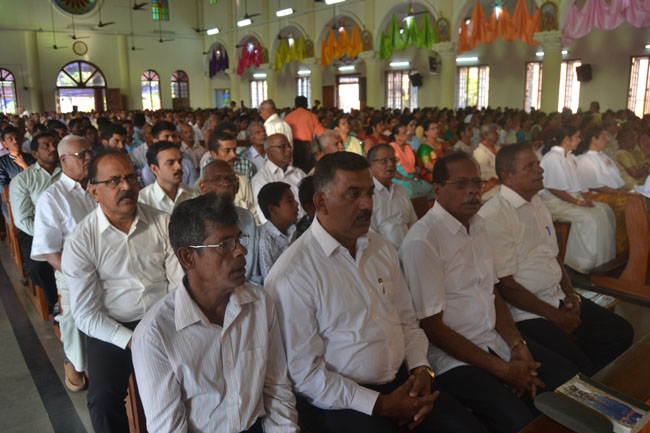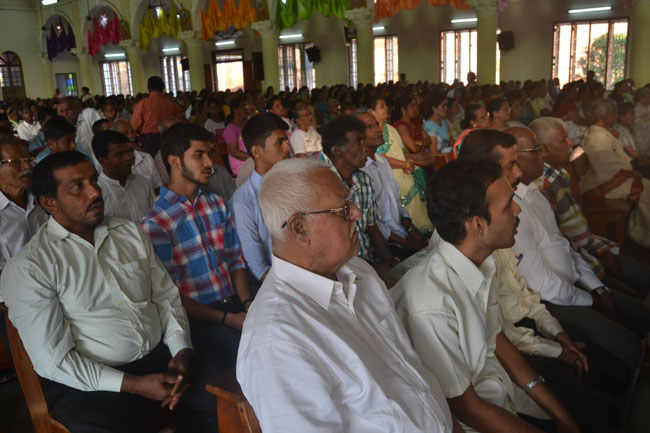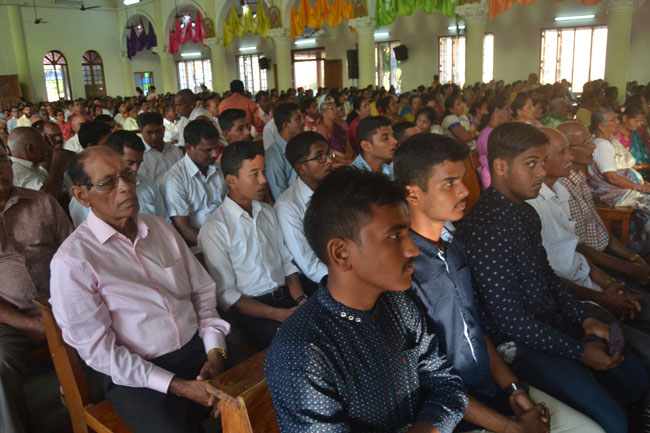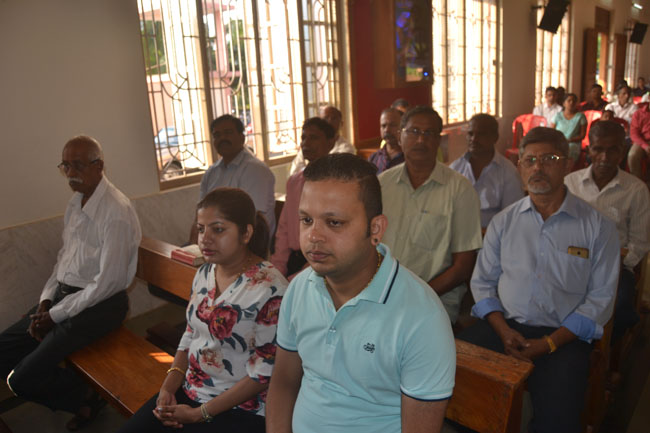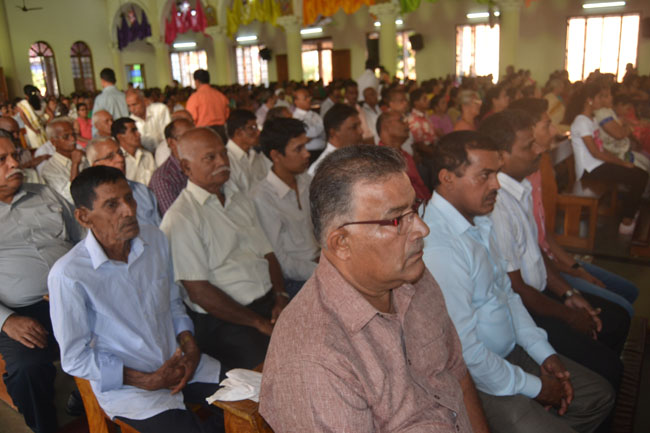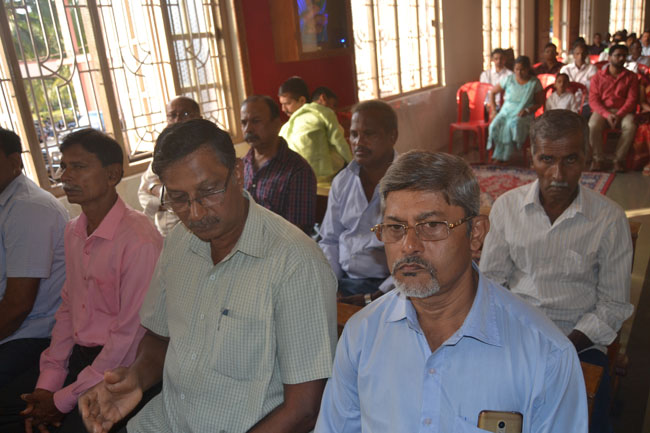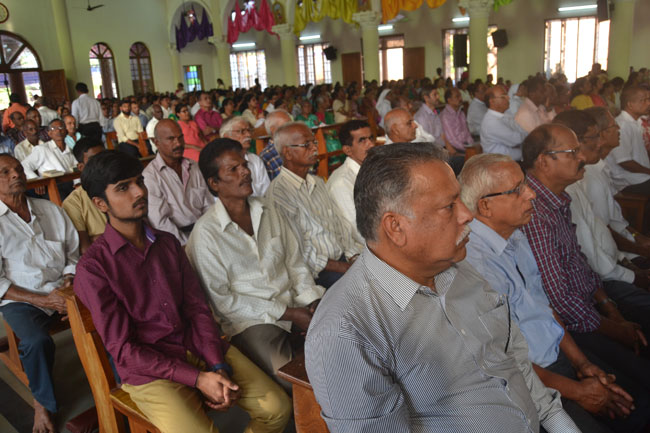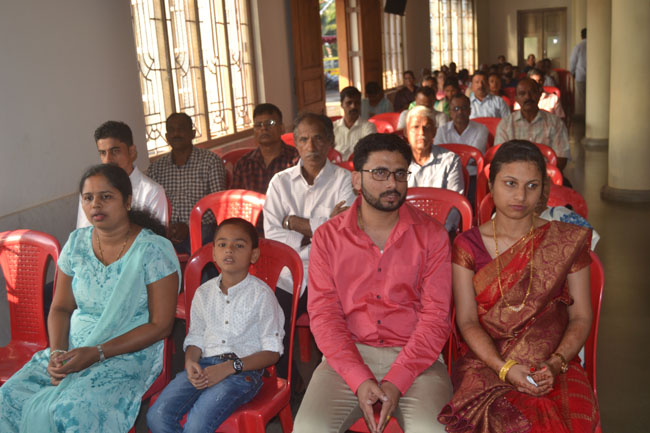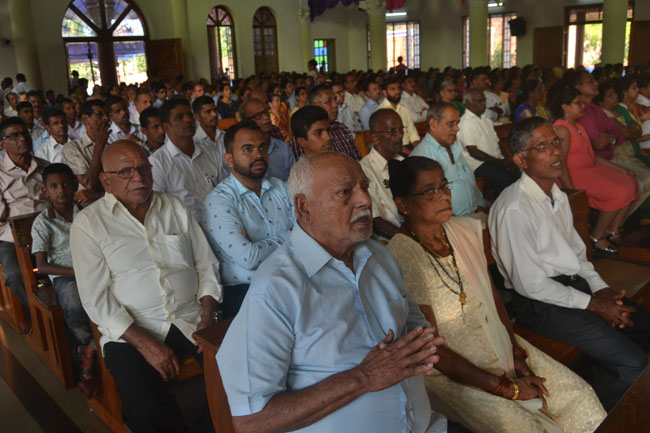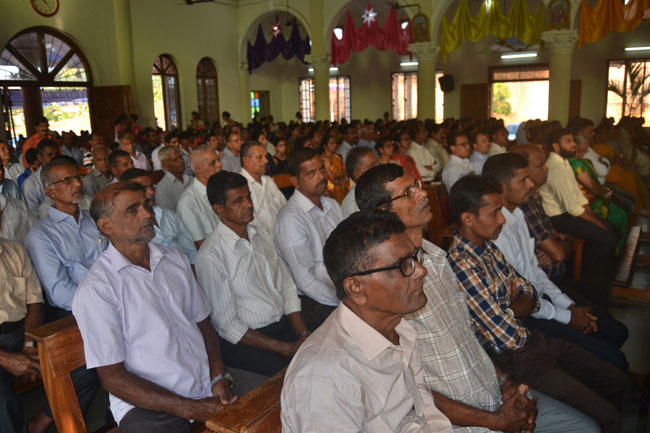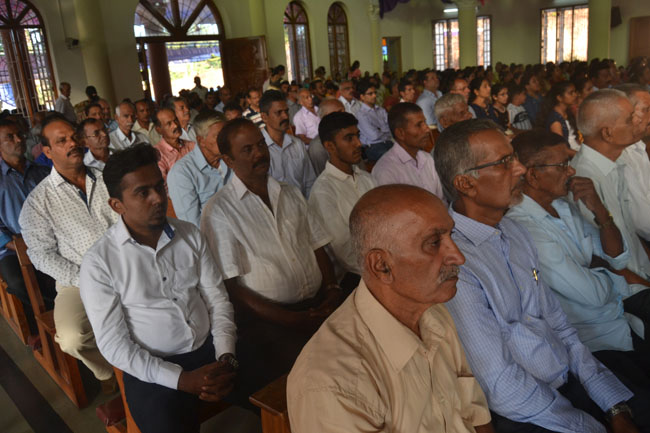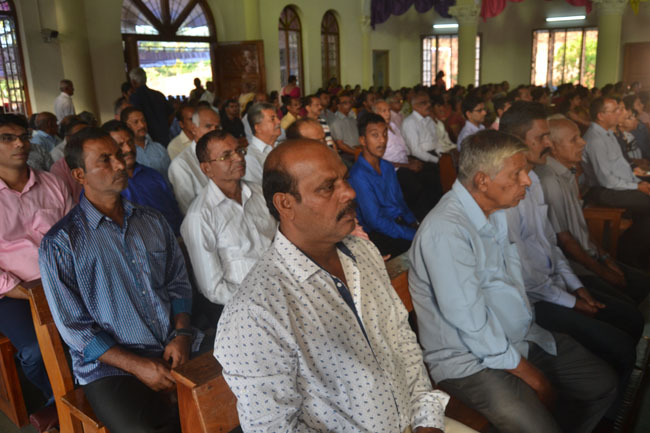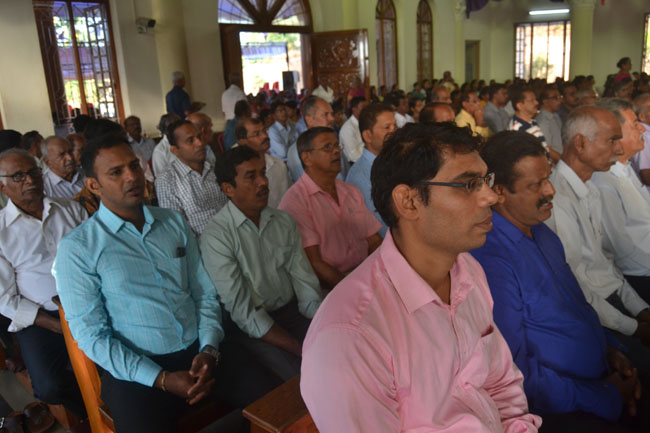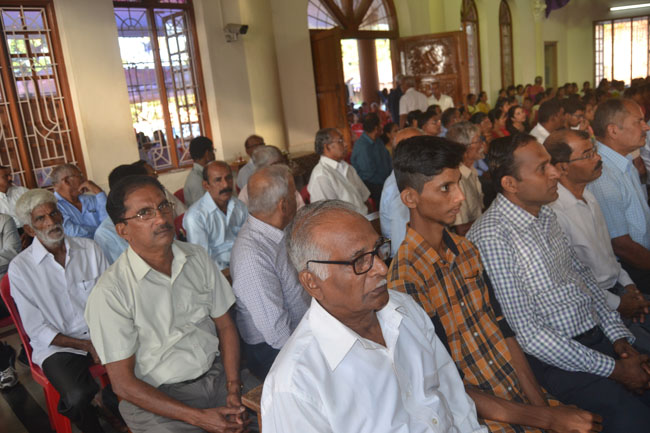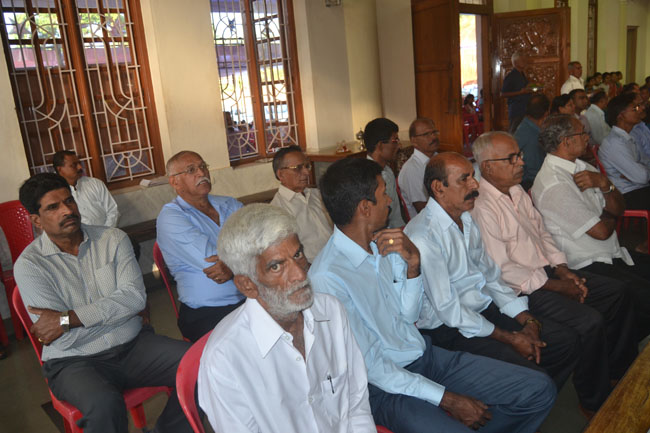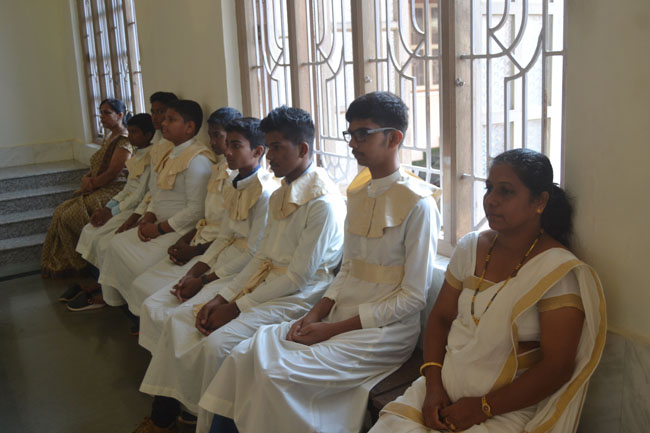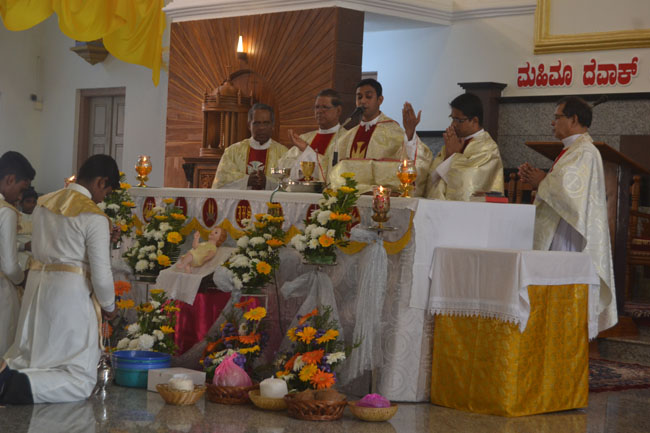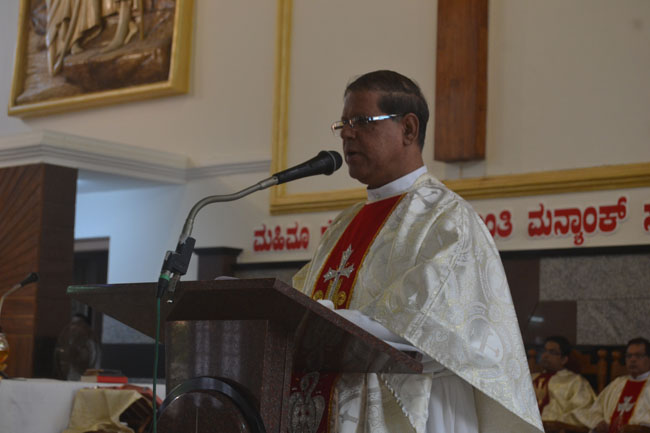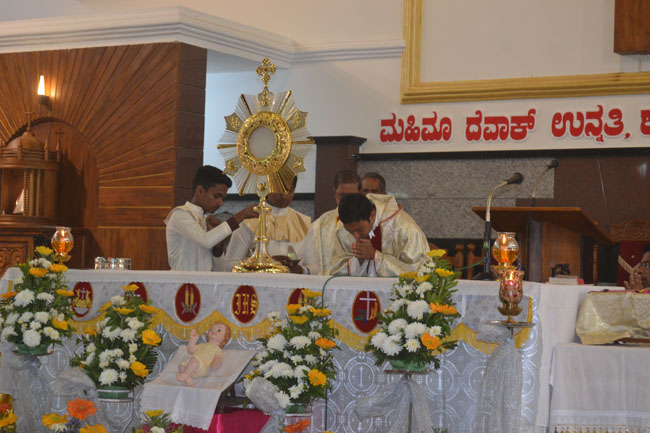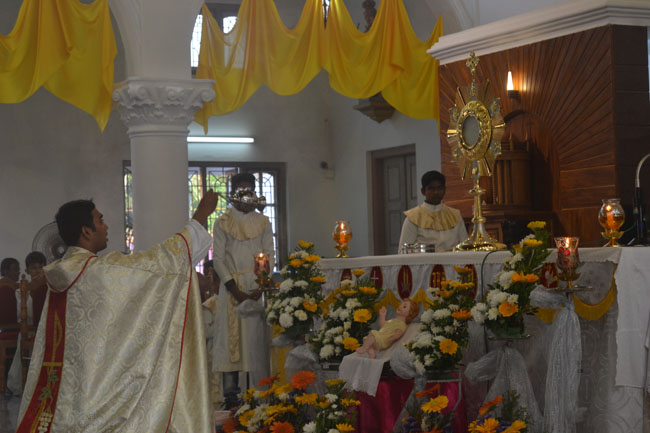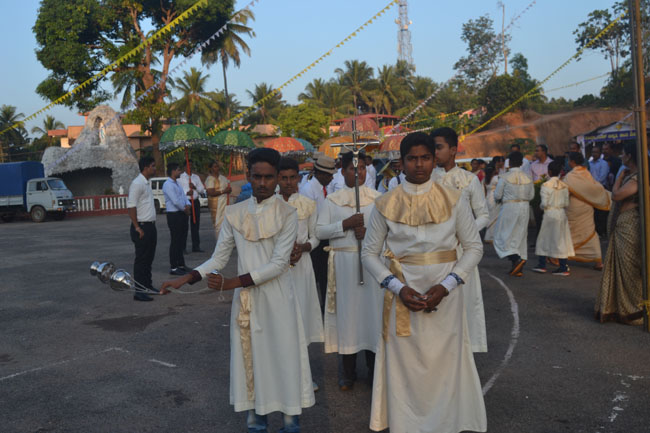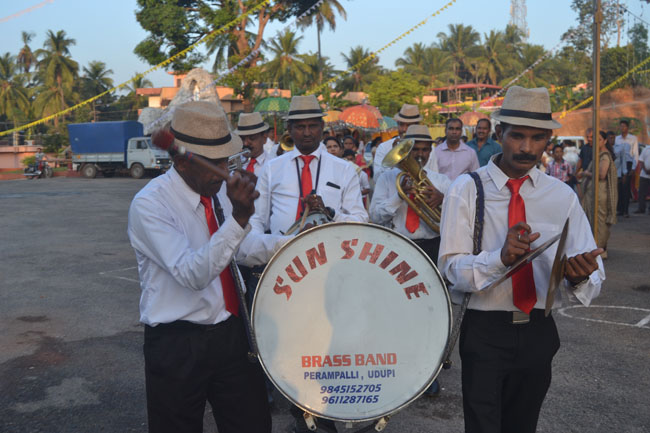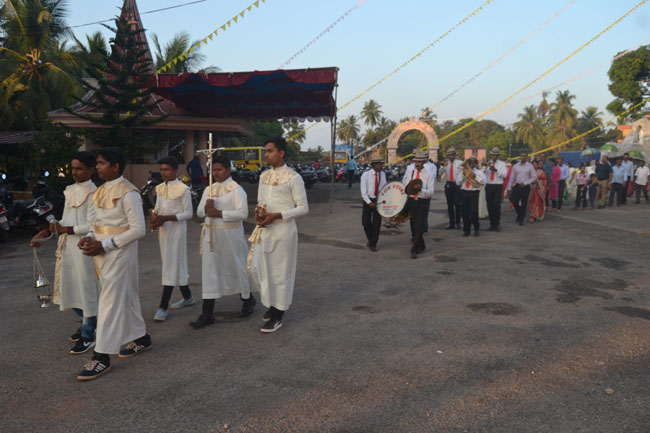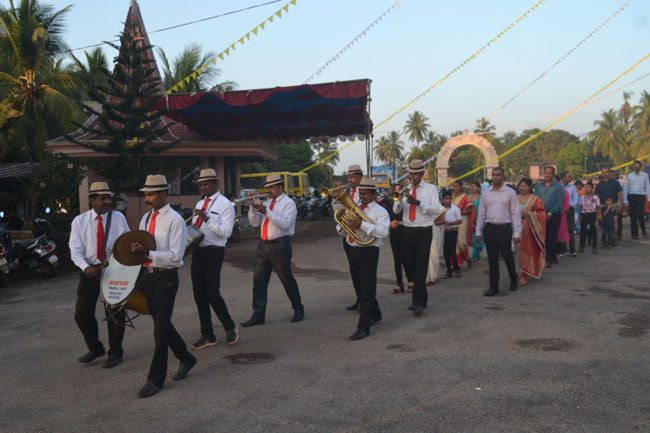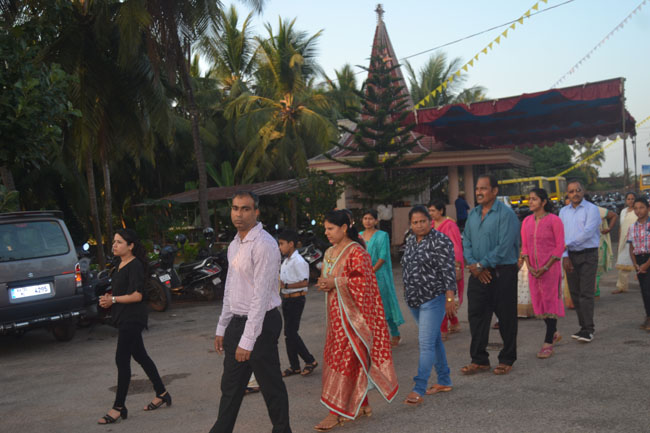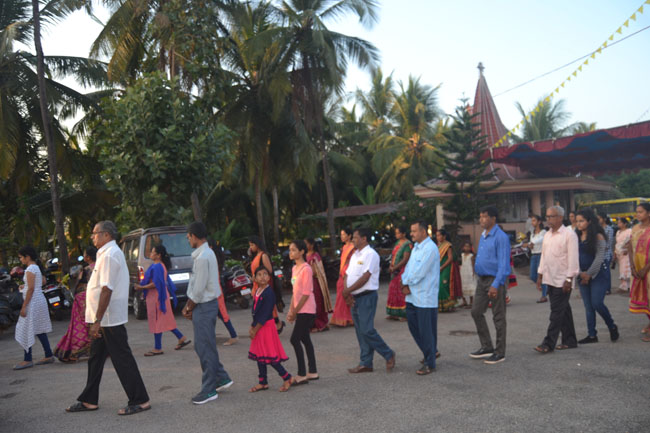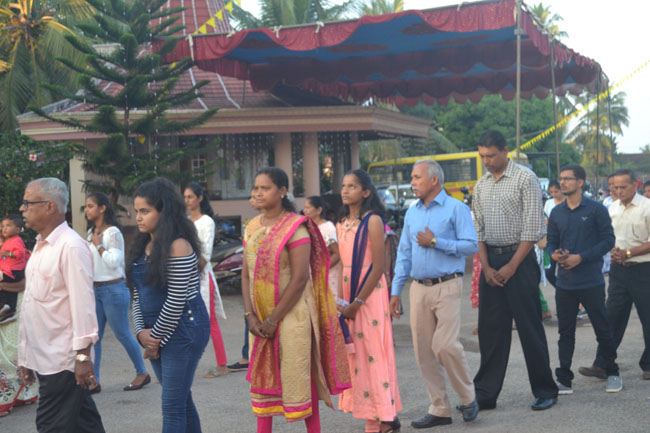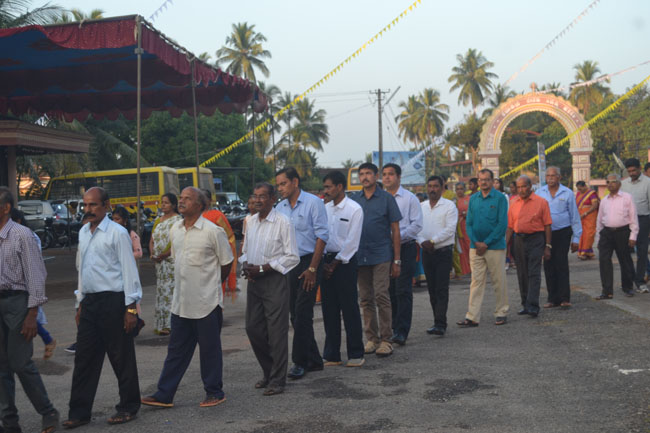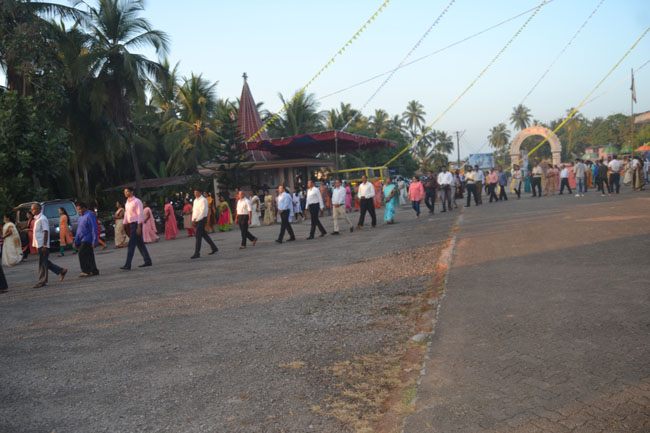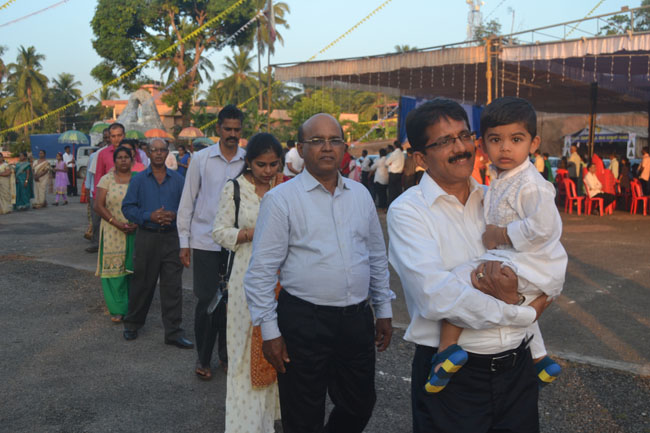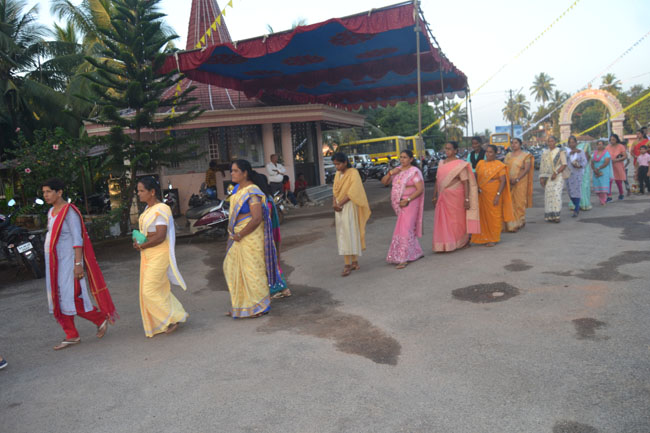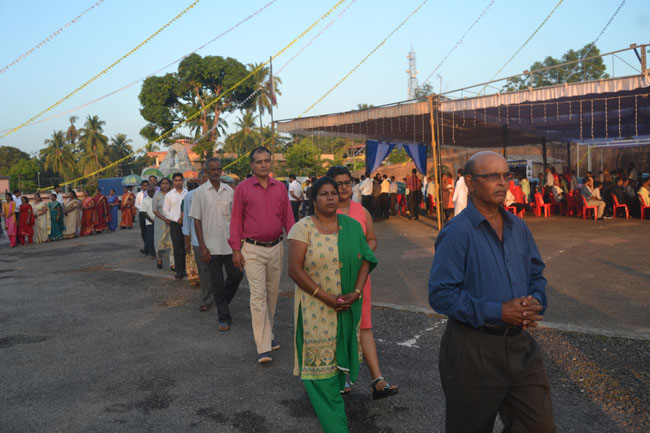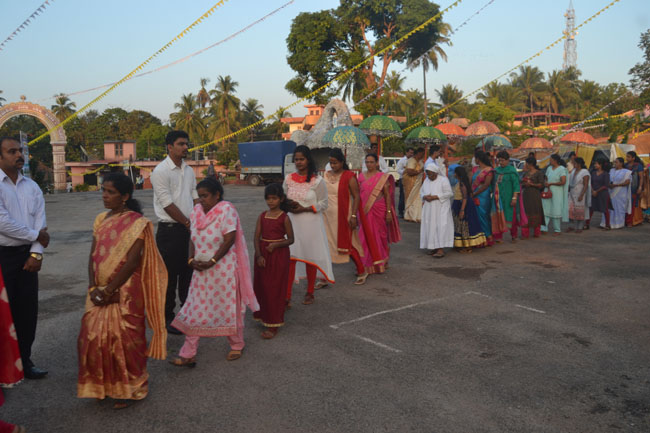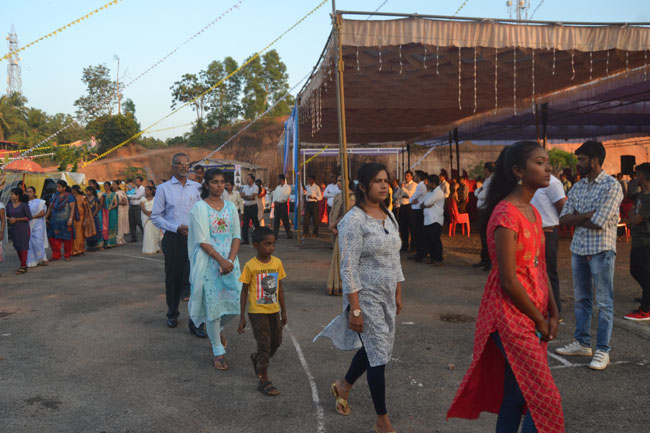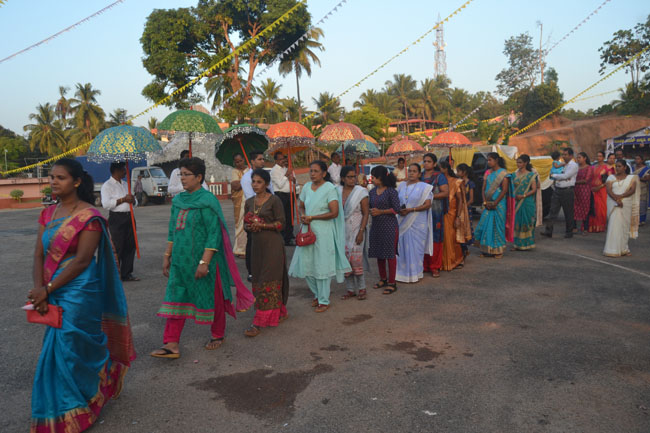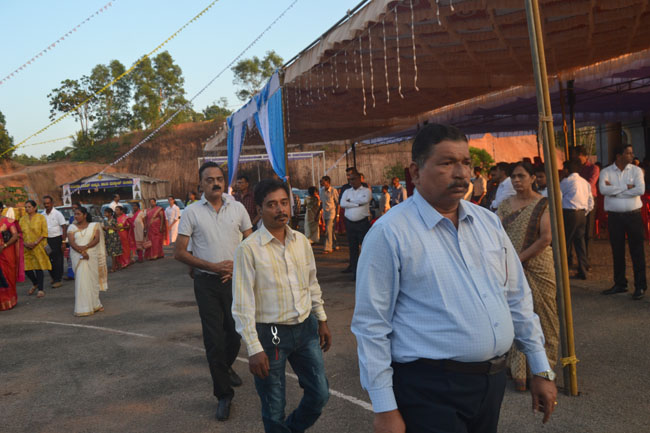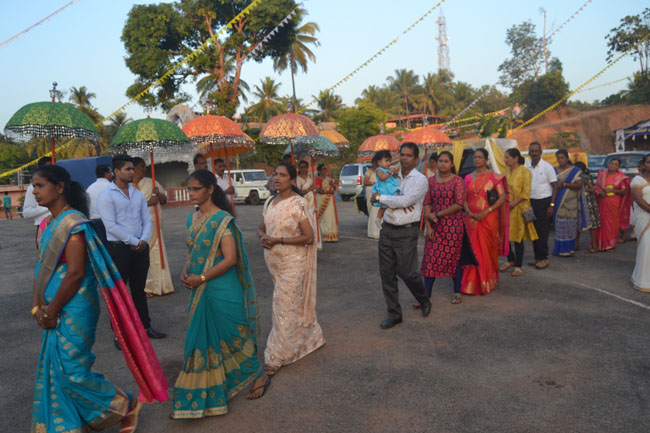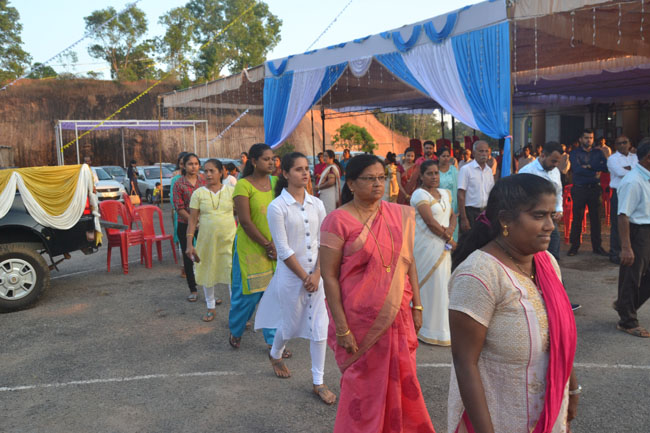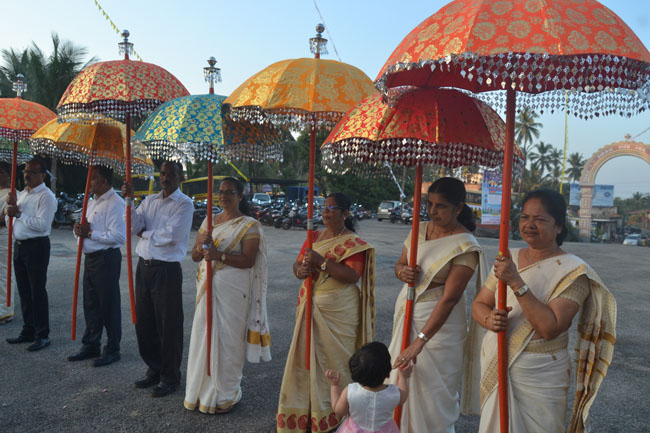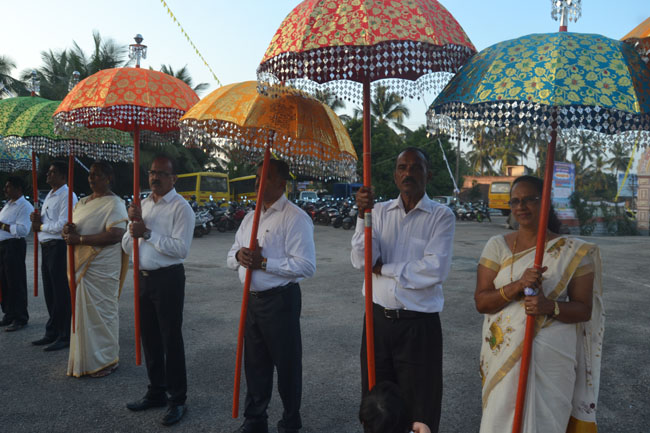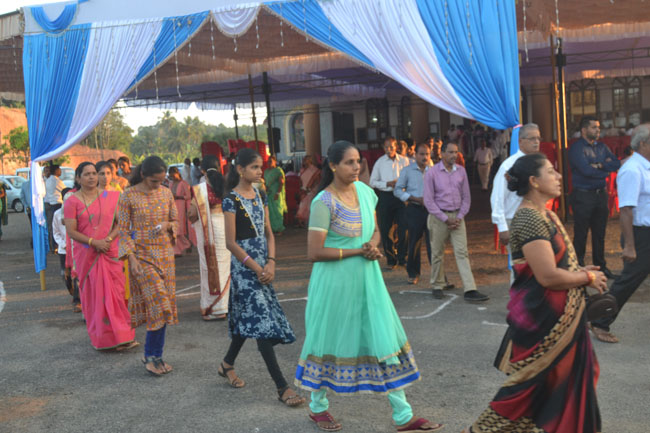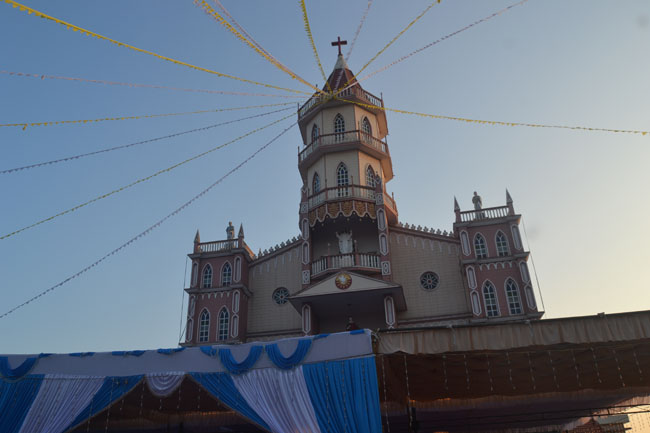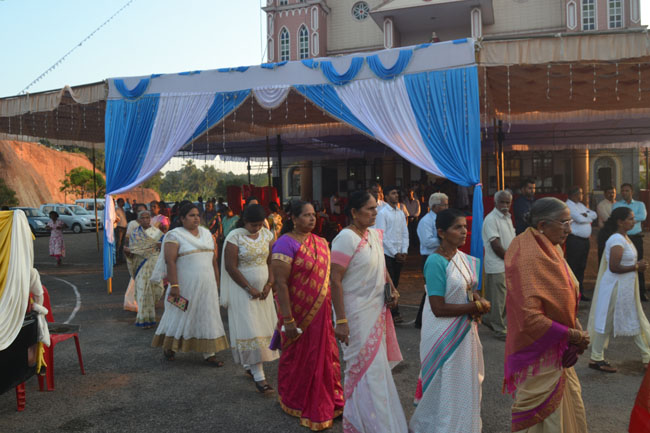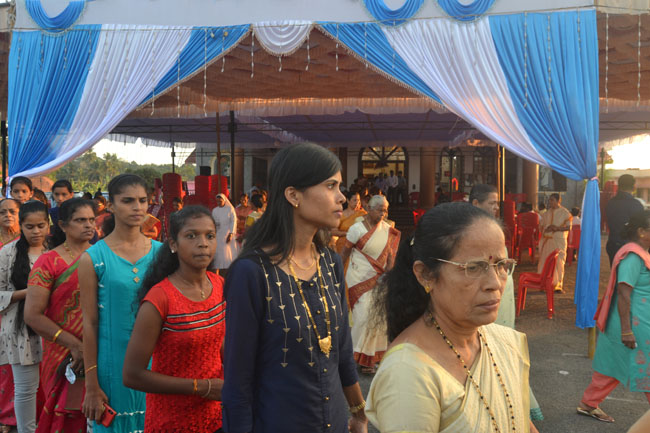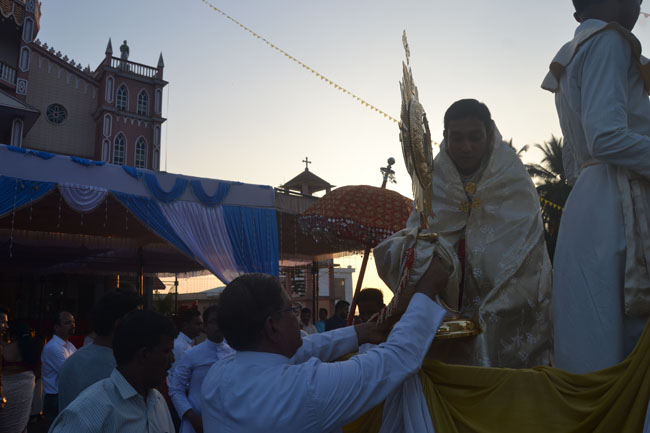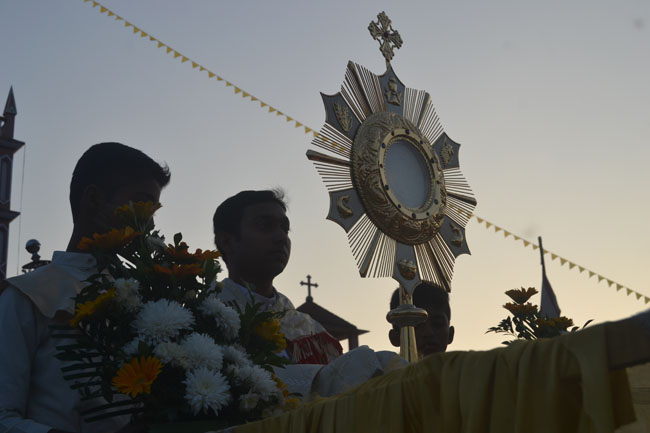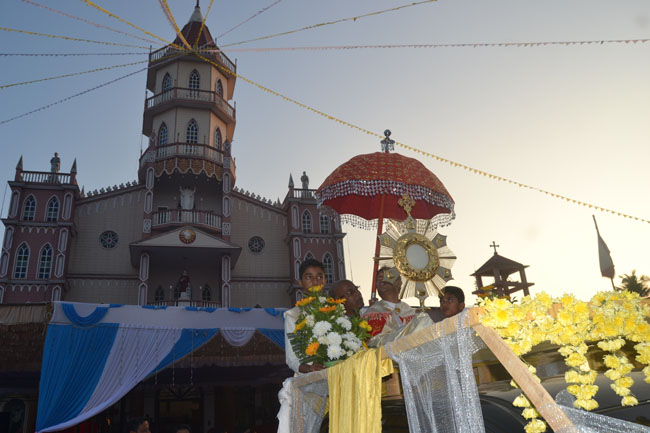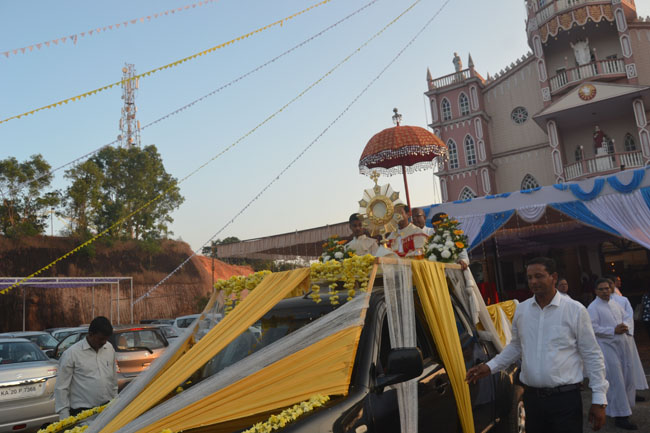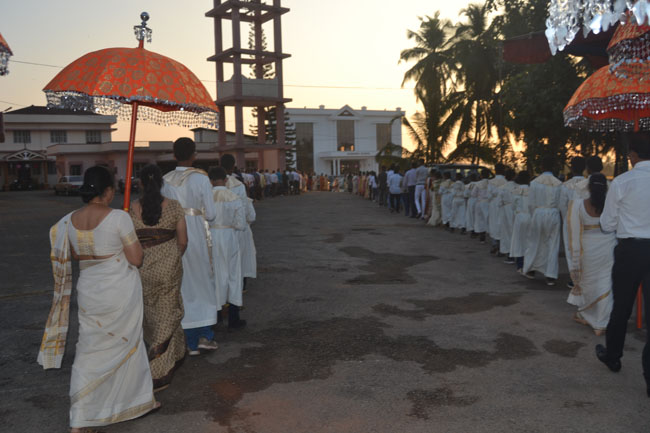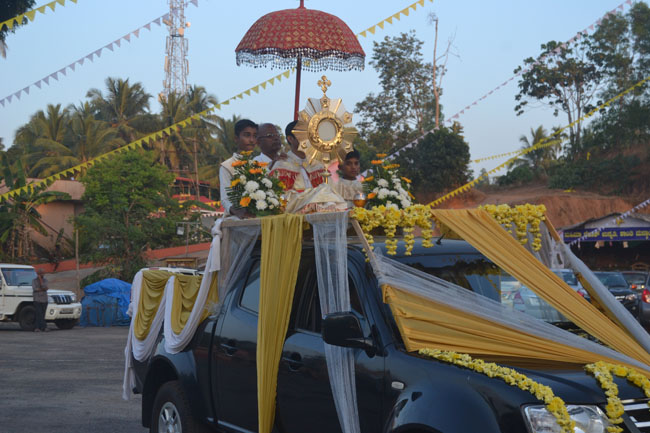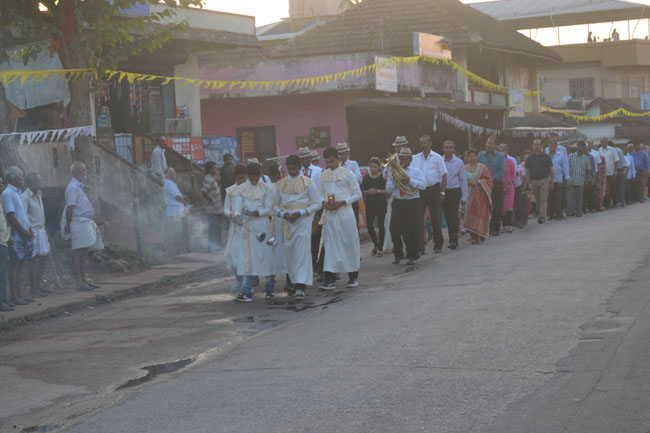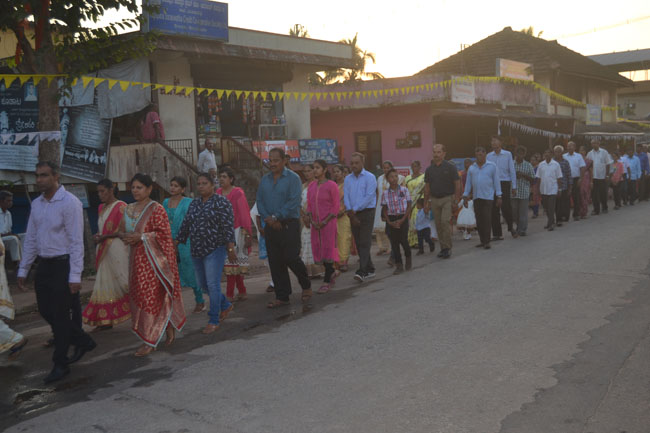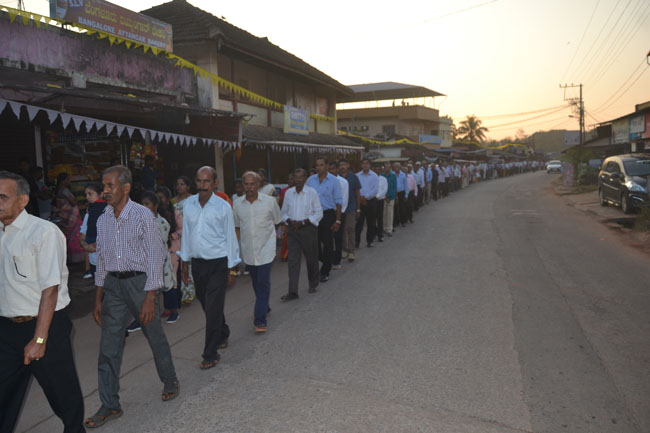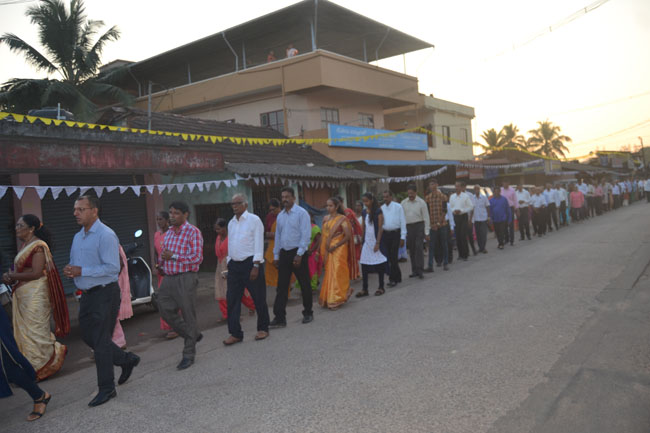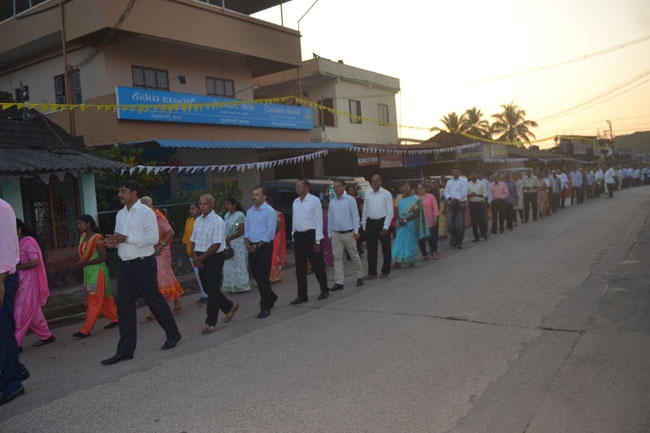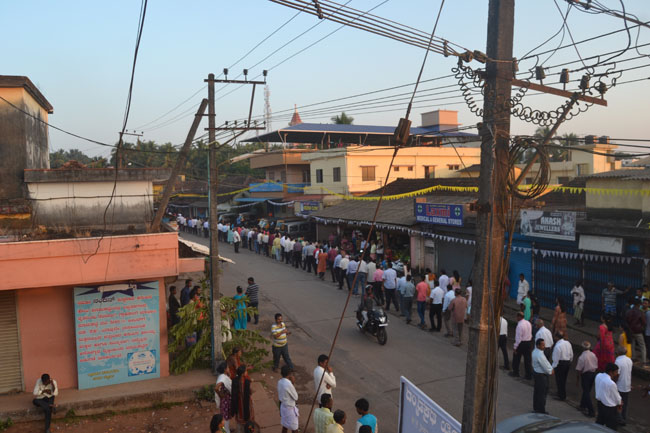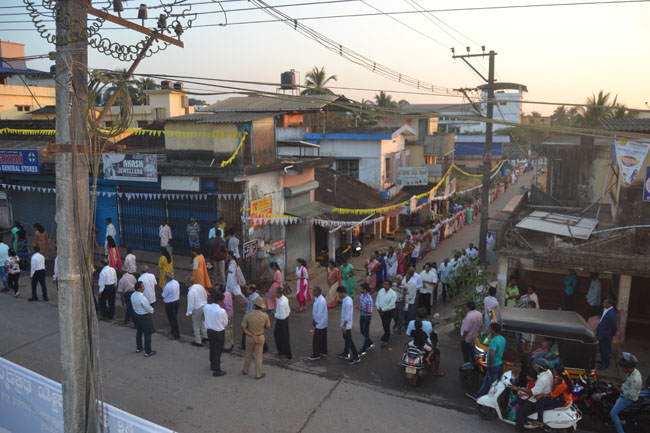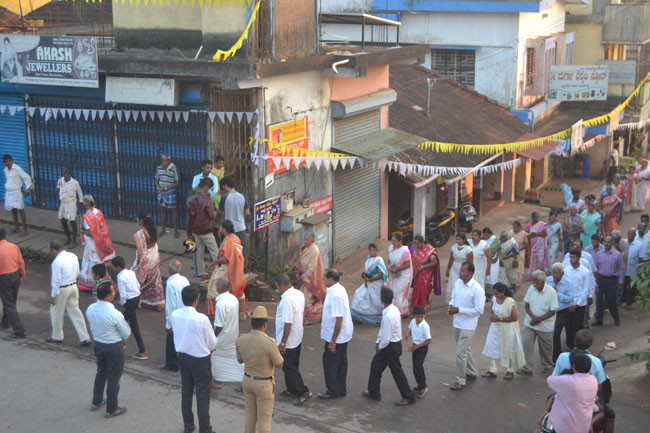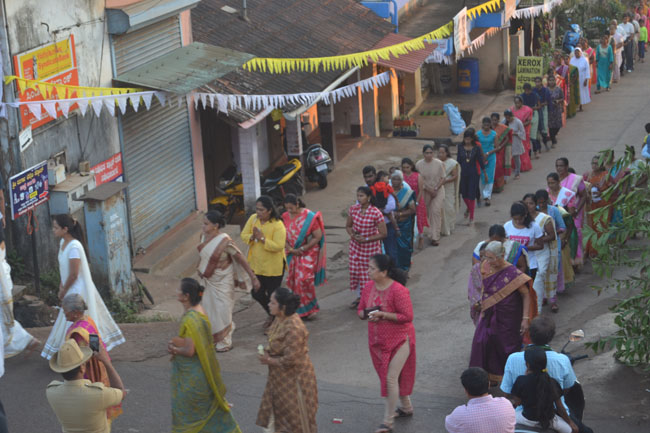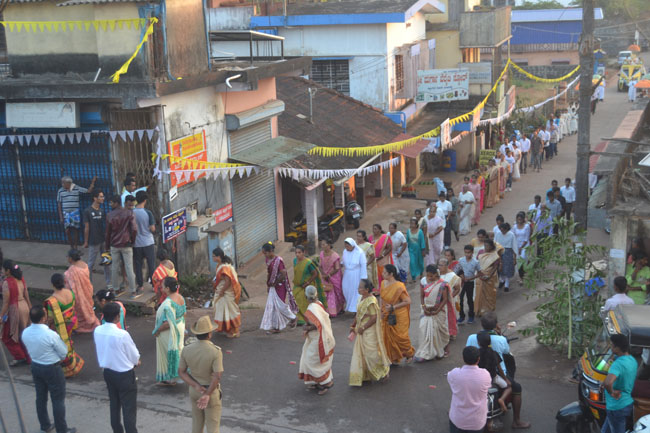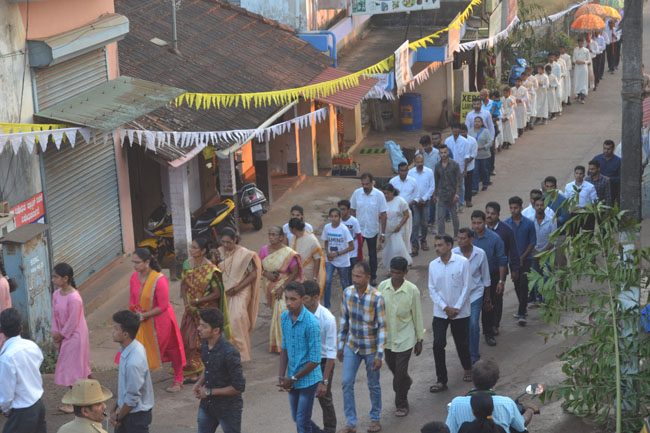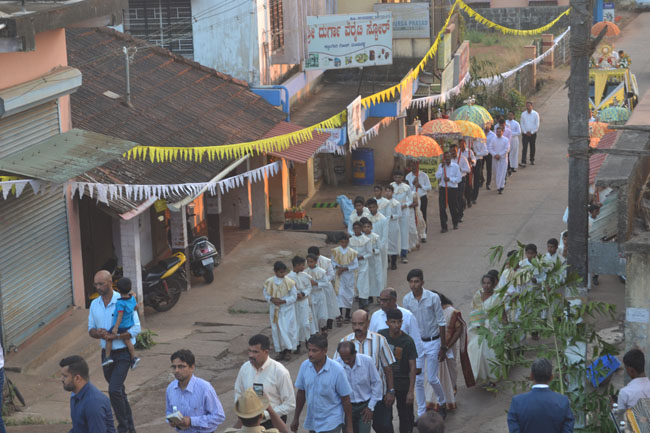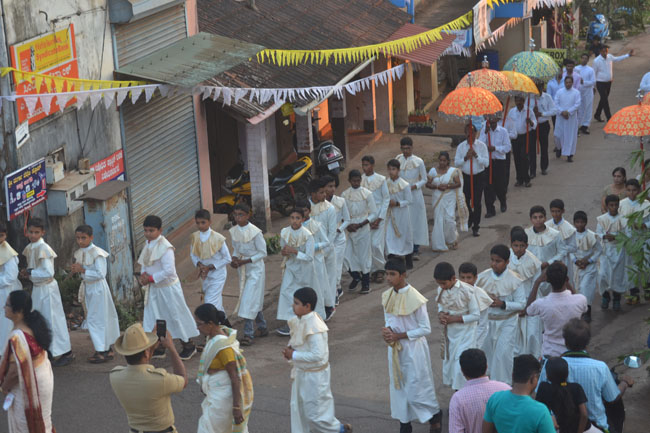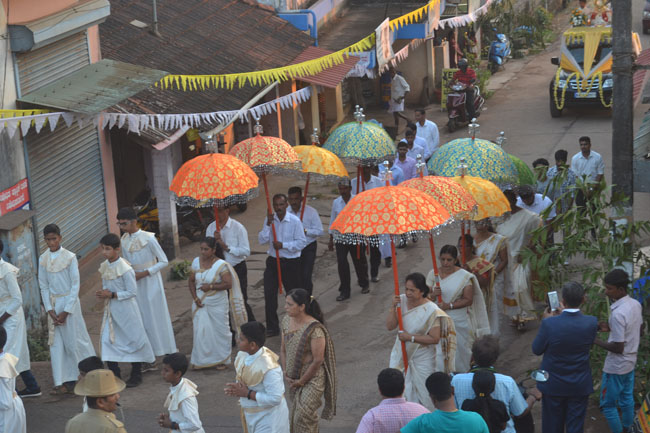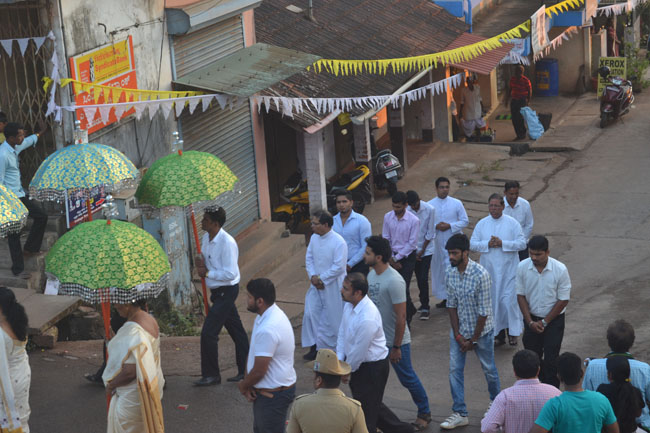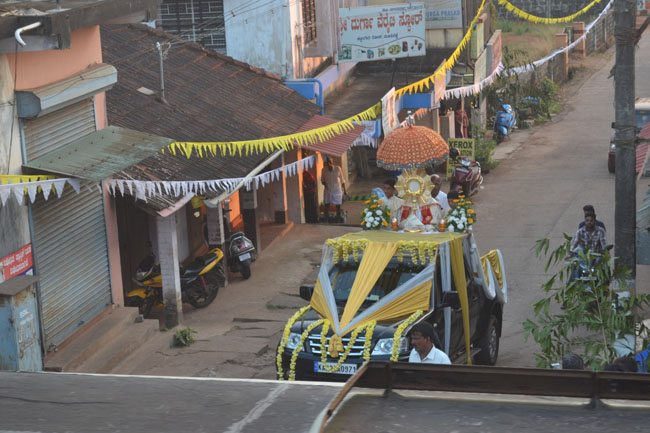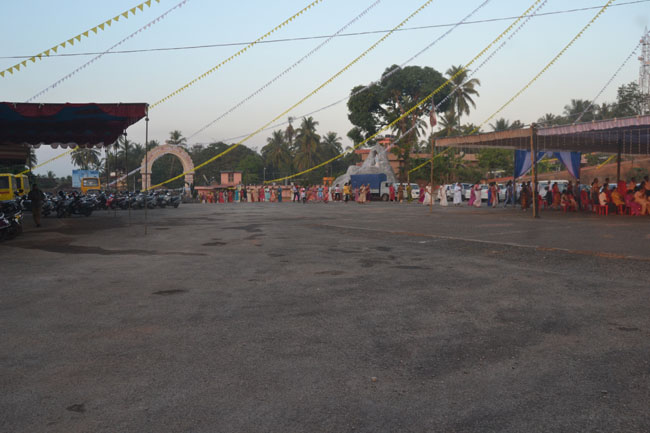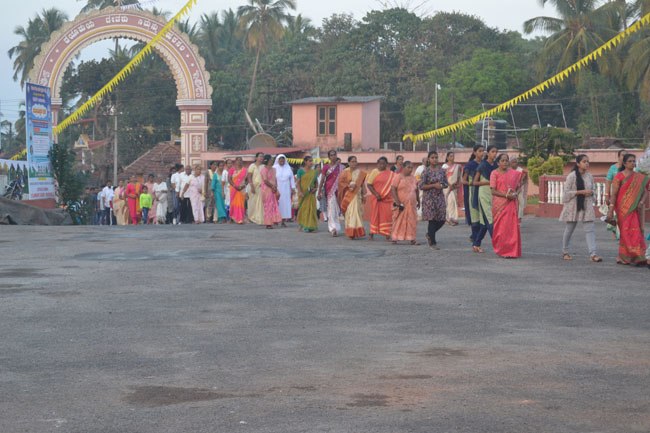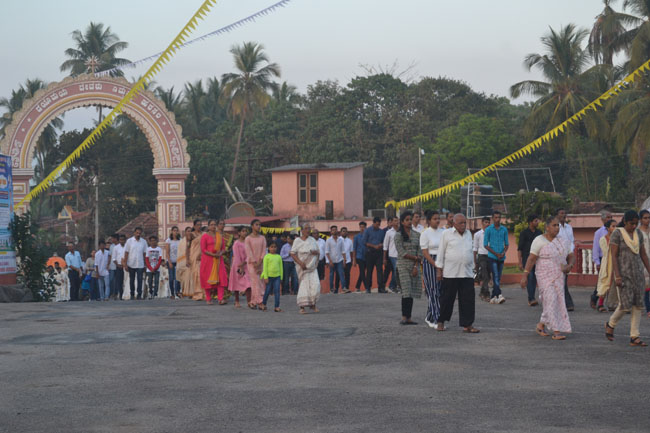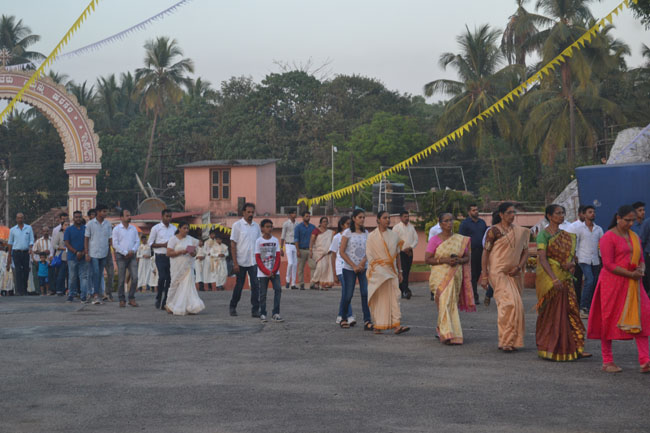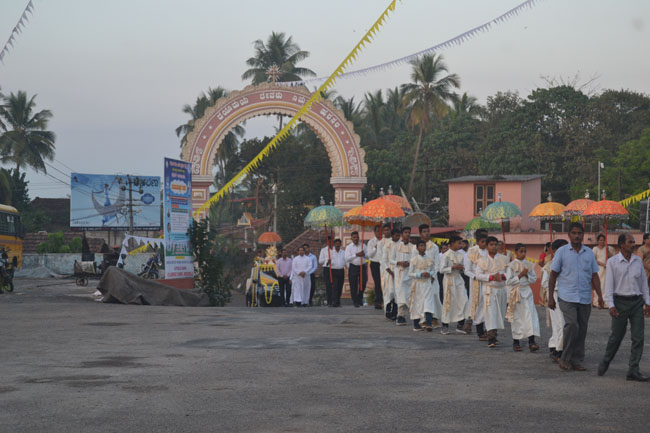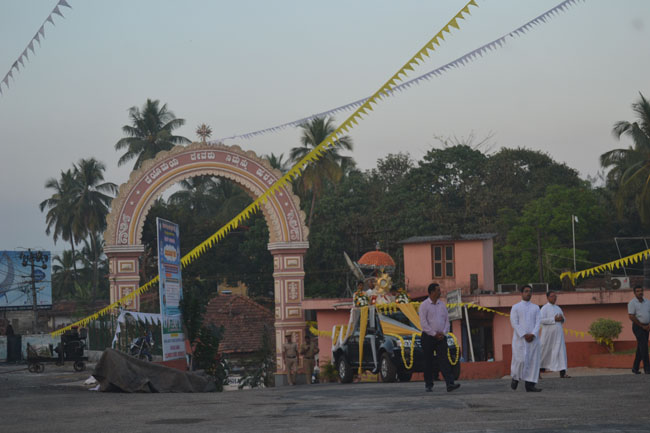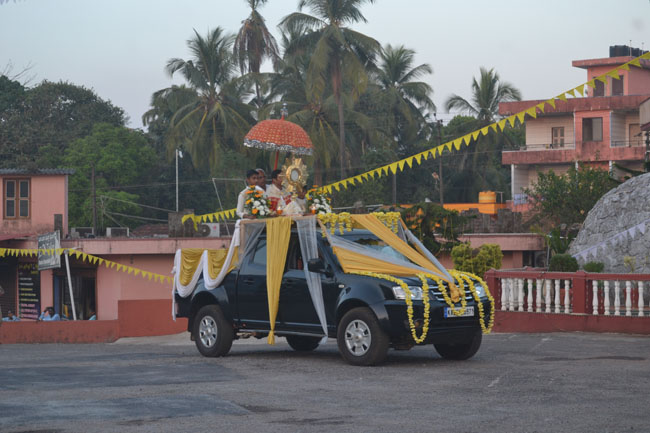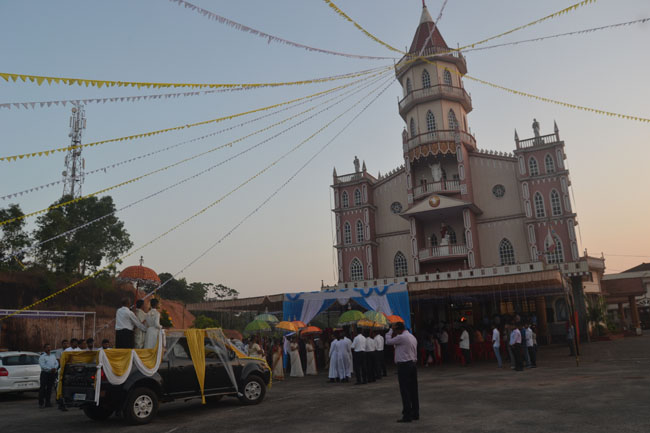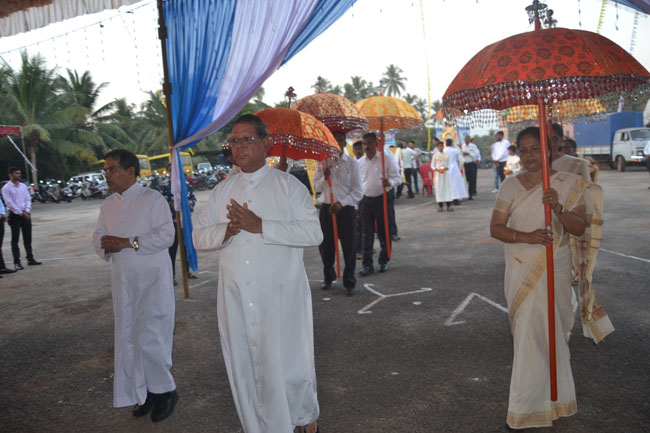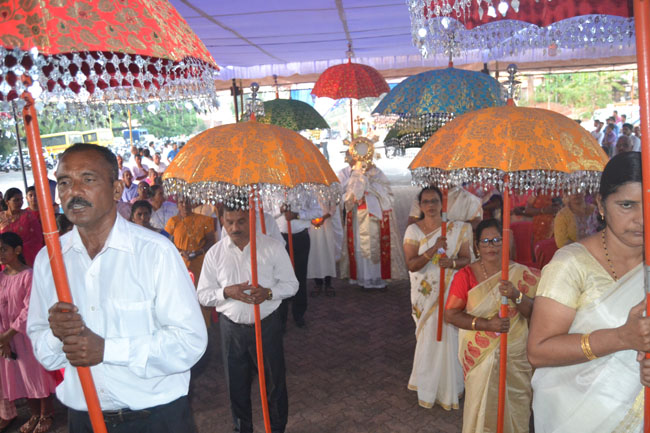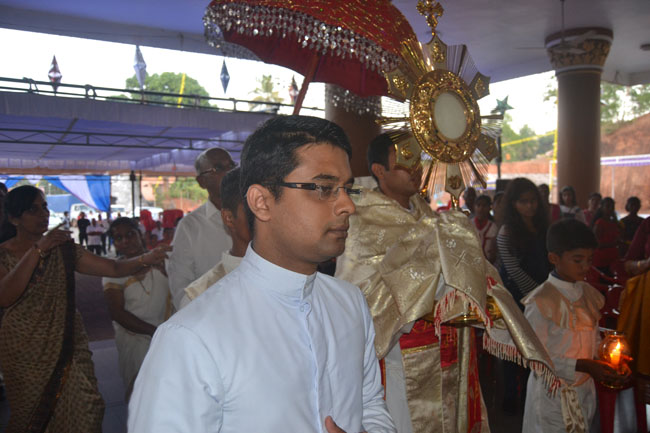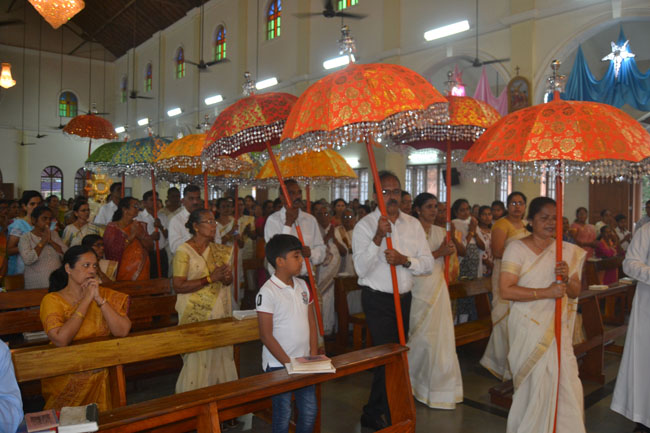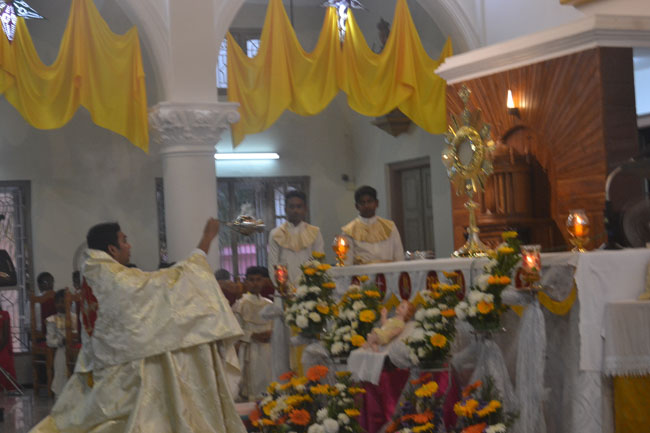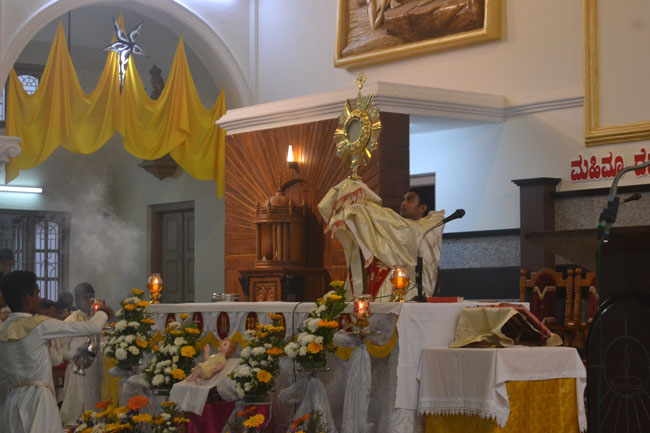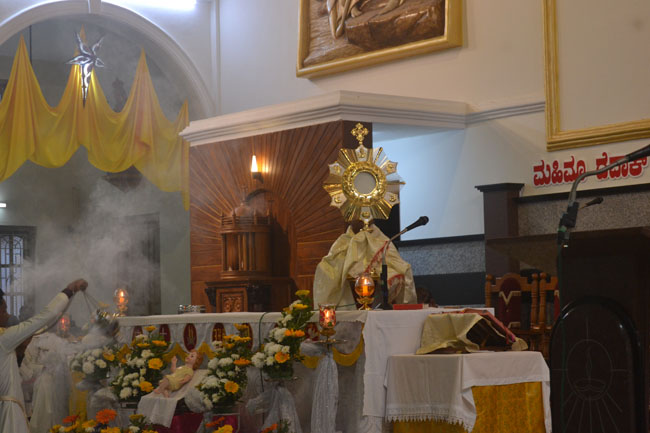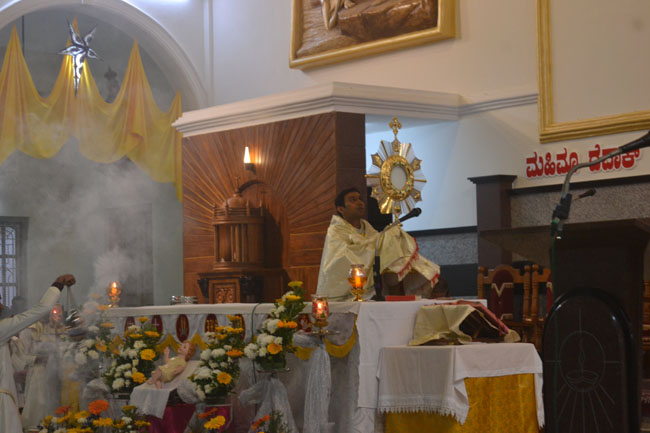 Soon after the holy mass, the Eucharist was mounted on the newly acquired huge and elegant monstrance. After a brief prayer of adoration, parishioners went in procession from the church through the renovated road by the side of the cemetery and taking the right turn at the Syndicate Bank proceeded to the main road and entered the church premises through the main gate. Fr. Ivan Martis carried the Blessed Sacrament on a decorated vehicle. Throughout the procession the choir sang hymns related to the Blessed Sacrament. The 'Sun Shine' brass band was right ahead of the procession. The vehicle carrying the Blessed Sacrament followed colourful canopies held by men and women.
The entire procession route was decorated with colourful buntings. The shop keepers on the main road had not only cleaned their surroundings but also had sprinkled water to make the procession free from dust. As the vehicle passed through the main road people paid respect to the Blessed Sacrament with reverence and silence. Fr. Clement Mascarenhas conveyed his appreciation and thanks to all the shop keepers of Moodubelle for their cooperation during the procession.
As the procession ended, the Sacramental Blessing was conferred on the parishioners by Fr. Ivan Martis after a short prayer.