Indian Democracy at risk - M F Saldanha, Former Judge, Karnataka High Court
By H M Pernal

Pics: John V Tauro

Bellevision Media Network


Mangaluru, 09 Dec: "Our country and all of us are in danger. Economy has drastically slowed down. Human rights are violated every day. Even, the judiciary which was the only hope also collapsing" said Justice M F Saldanha, former judge of Karnataka High Court. He was speaking at seminar "Indian Democracy at Peril" organised by People's Union for Civil Liberties South Kanara (DK and UK) on the occasion Constitution & Human Rights Day at Mariya Jayanthi Hall, Jeppu.
Calling Finance Ministers statement on rising onion prices "I am not eating onions" ridiculous Justice Saldanha said the politicians of this country neither concerned about the common man nor the country. He cited example of illiterate man who don't even knew to sign became education minister of a state. When as a lawyer he was representing the said minister the judge even thrown back the affidavit with education ministers thumb impression on it. Sadly, in this country 'going to the jail maxim times' has become the criteria to become a politician - he said.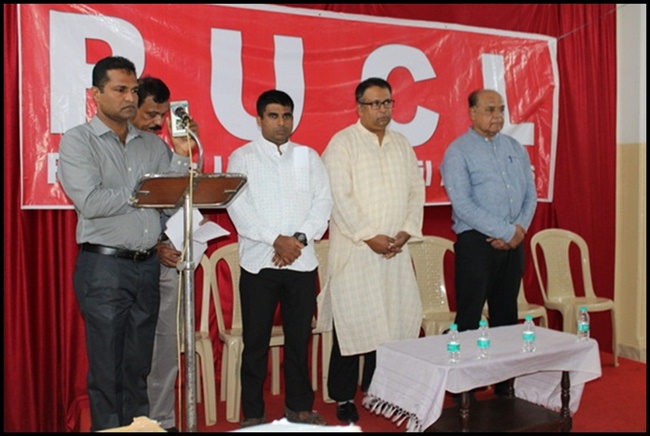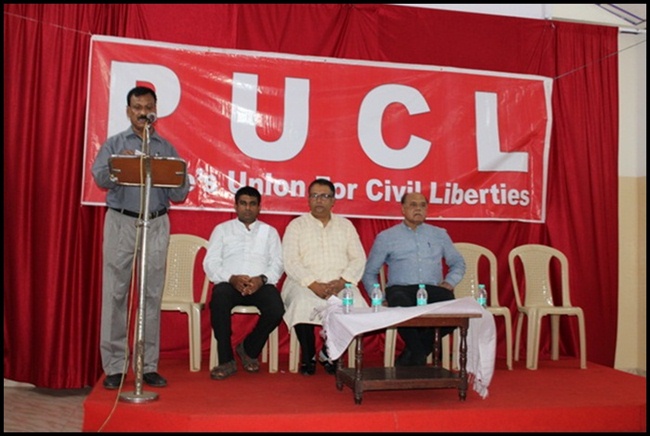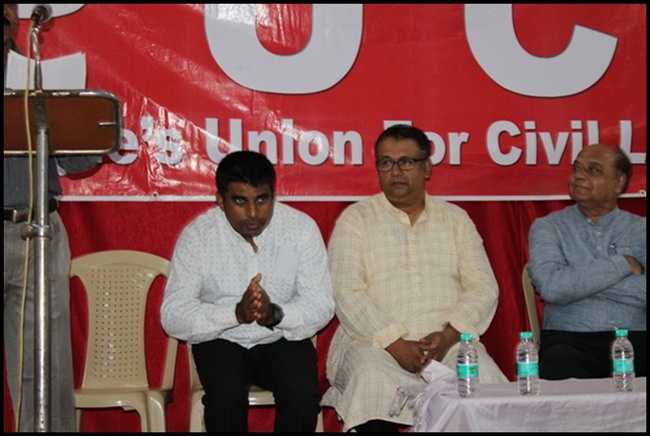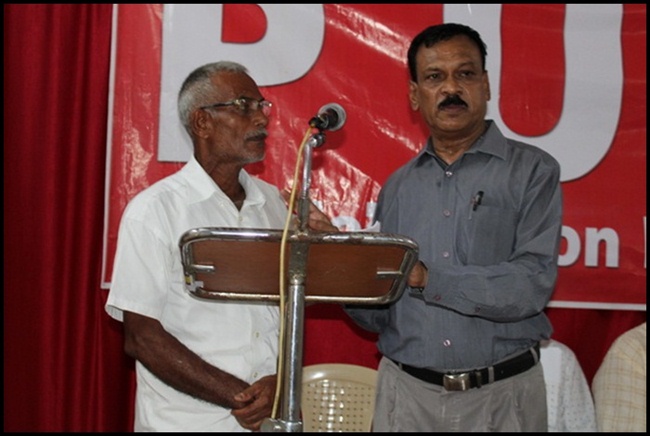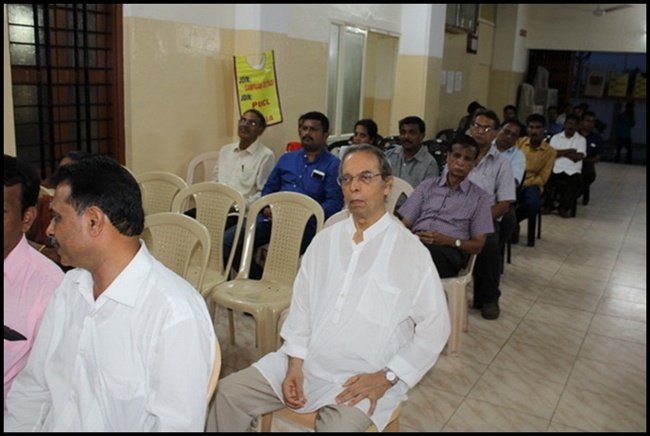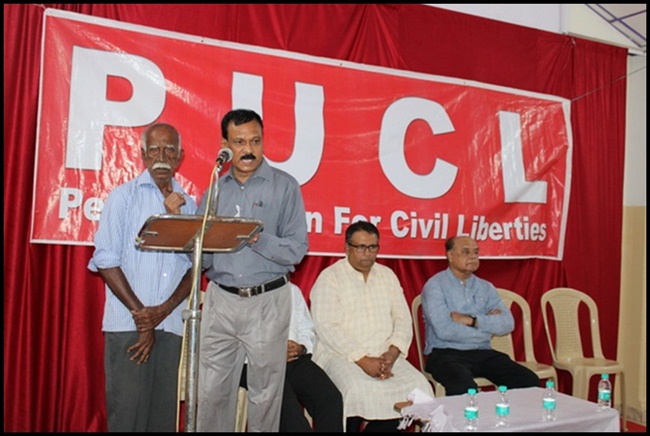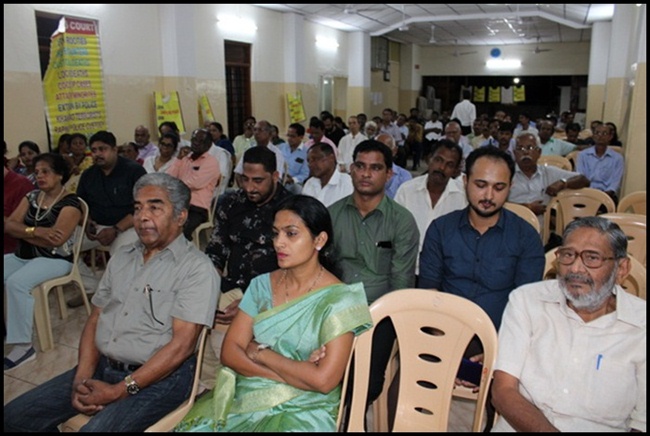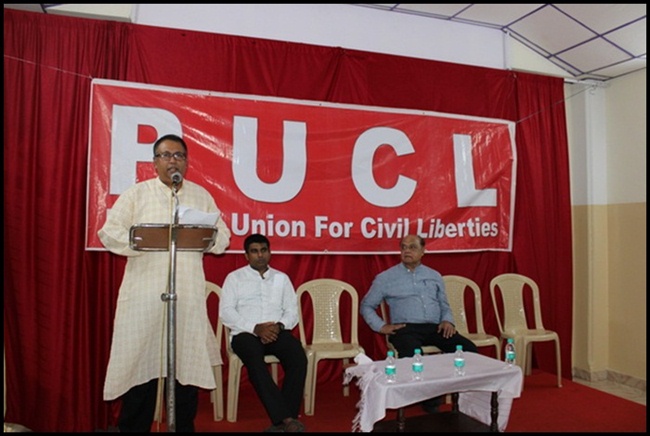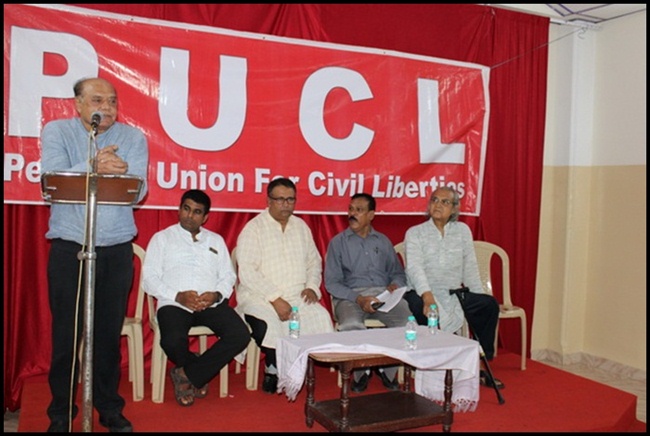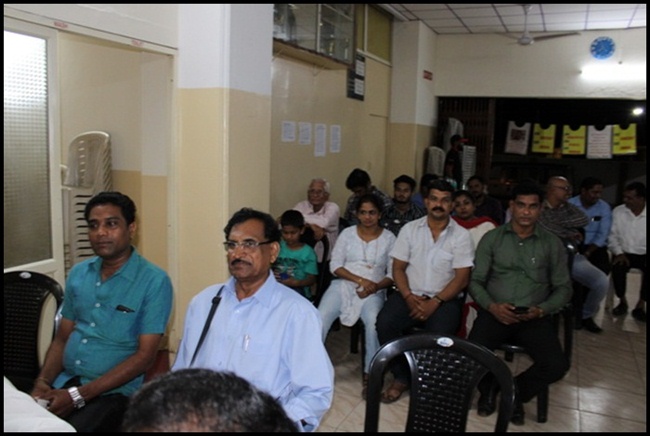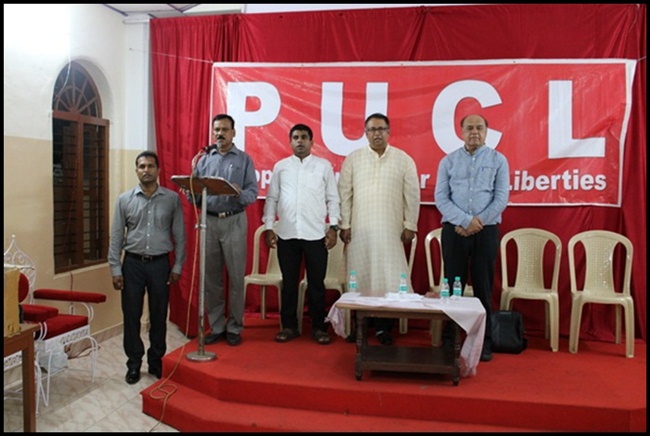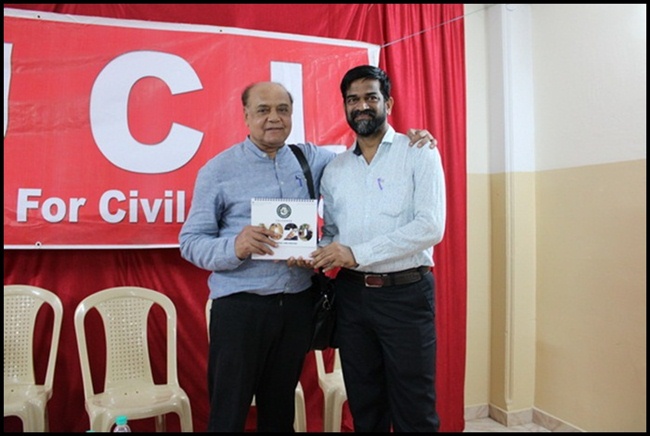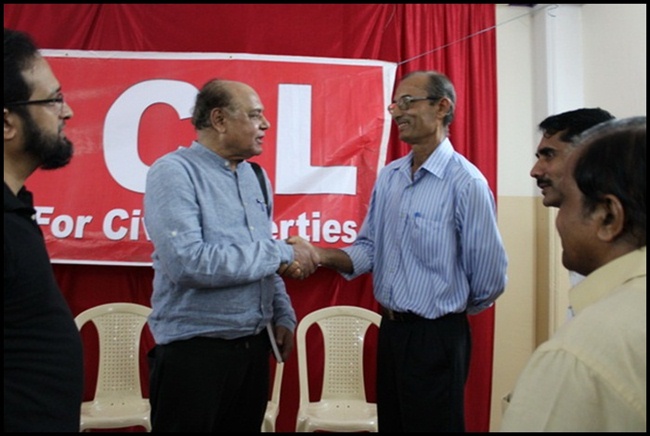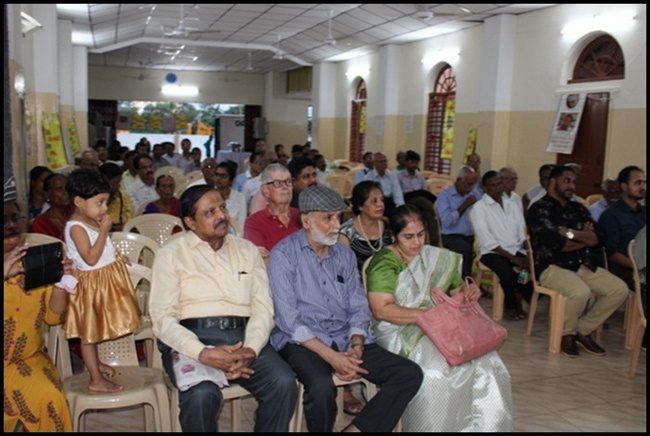 Commenting on the Hyderabad Encounter Justice Saldanha said during his tenure as a Judge he handled 29 encounter cases and all of them turned out to fake. He said most of the times in high profile cases police catch hold of innocent people like watchman, lorry drivers and cleaners and kill them in an encounter with a sole intention to save their faces and pacify public outrage. They fabricate stories that accused tried to escape from custody, snatched weapons from the police, fired at police etc. But in most encounters there are one or two bullet wounds on the police jeep or hardly the windscreens of the police vehicle gets damaged. Not a single policeman gets injured in cross firing.
Referring specifically to the Hyderabad encounter Justice Saldanha said "What was the need to the police to recreate the scene in the wee hours of 3 in the morning? What prevented the police to take the accused to scene of crime during day time? If police force all over the country take this as a model to eliminate accused what will happen to nation and democracy?"
To save democracy the citizens should actively participate in civil movements. If everybody thinks it is not my business and keep quiet who's business is it to save the democracy? asked Justice Saldanha.
High Court Advocate Mr Dilraj Rohit Sequeira and human Rights Activist Rev. Dr. Ozmond Roshan D' Souza presented their views on the subject.
Advocate Mr Dilraj in his address spoke about different types of democracies in practiced in various countries of the world. He strategically pointed out implementation of England model of democracy by Nehru in India was a failure. England model democracy will not suit country like India with different cultures and so many languages.
He further said People Representatives Act should be amended with minimum educational qualification for people to contest elections. Free and fair election process and environment awareness, especially water conservation will help in saving Indian democracy.
Human rights activists Rev Dr Ozmond Roshan D' Souza said human rights come to us by nature. But unfortunately today we are fighting for them. Citing an example of student's agitation at a university Dr Ozmond said even research scholars do not listen to intellectual professors. But they ran away when police man come with Lati's. By imposing fear we can't restore democracy.
PUCL President R Eswarraj welcomed the gathering and introduced the speakers. Former PUCL National Vice President P B D' Sa moderated the discussion. PUCL Secretary Ajoy D' Silva proposed vote of thanks.
Prior to the session case studies handled by PUCL were presented by effected parties.