J F D'Souza chosen for Konkani Kutam Bahrain Award
Bellevision Media Network


Mangaluru, 15 Nov: Konkani Kutam Bahrain's executive committee has selected well-known Konkani writer J F D'Souza, Attavar, for 18th Konkani Literary Award-2019, informed Richard Moras, convener, Konkani Kutam Bahrain.
Addressing media on Friday, November 15, he said, "'Konkani Kutam Bahrain, is a voluntary forum exclusively formed in the year 2000 for promoting Konkani language, literature and culture. For the past seventeen years Konkani Kutam Bahrain has been selecting a writer or artiste who has made a valuable contribution to Konkani language through Konkani literature or art and has held an event in Konkani's hometown Mangaluru every year with a cash award of Rs 50,000, a citation, and a memento.
"The award will be conferred at a function which will be held on December 16 at 6.30 pm, at St Sebastian Platinum Jubilee Hall, Bendore, Mangaluru.
"Famous Kannada writer and columnist 'JoGi' (Girish Rao Hatwar) will attend the programme as chief guest and Rev Fr Alwyn Serrao, Principal, Padua College and director of the Padua Ranga Adhyayana Kendra will be the guest of honour," he said.
Titus Noronha, coordinator and Cyril G Sequeira, committee member, were present.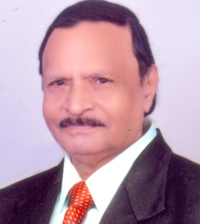 About J F D'Souza, Attavar
J F D'Souza, Attavar, born in 1942, is a well-known Konkani writer. A retired government officer, he served in the Forest Department for 39 years from 1961 to 2000. Starting his journey in Konkani literature way back in 1961, he wrote for Jhelo, Mithr, Vishal Konkan, Kannas, well known Konkani periodicals of the time. He wrote using pennames as JF D Souza Attavar, Jeffry Kumar, Jeffry Jeppu.
Post retirement in 2000 he wrote articles on current affairs to different Konkani periodicals including stories for children, poetry, short poems and jokes. He also ran columns titled Dam Dim Dum, Garam Garam Kurkure, Hunoni Kurkure in Konkani periodicals like Raknno, Kutaam and Divo. He was also regular contributor to Kazulo, Konkani children magazine writing 7 serialized novels for children. His articles to different Konkani periodicals number more than 1400. JF D Souza also writes in Tulu, Kannada, and English. He published ten books of stories for children besides two other books on humour and current affairs. Robinhood is his published Konkani novella.
He won Karnataka Konkani Sahitya Academy Award for his Bhangarachi Maslli in children's literature category. He was awarded Konkani Star by Konkani Friends UK, besides being honoured with Victor Rodrigues Angelore Memorial Award.
J F D'Souza's Tulu poems have been broadcasted in Namma Kudla Channel. His name is well known to many as he wrote more than 6000 letters to the Editor drawing attention to various issues. He was also member of Library department, government of Karnataka, for a period of three years. He served as the treasurer of Konkani Writers Ekvott for four years and as editor of parish bulletin of Milagres Church. J F D'Souza continues his literary contributions in Konkani, English, Kannada and Tulu.