Udupi: Newly-built Padubidri GP office @ Rs 57.21 lac by Adani-UPCL inaugurated
By B Pundalika Marate

Bellevision Media Network


Udupi, 05 Nov: The newly-constructed office building of Padubidri gram panchayat under the CSR fund of Adani - UPCL was inaugurated here recently.
The ground floor which was constructed as a part of Community Infrastructure Development programme of Adani CSR at a cost of Rs 57.21 lac was jointly inaugurated by former MLA Lalaji R Mendon and Karnataka former minister Vinay Kumar Sorake, Adani UPCL president and executive director Kishore Alva.
Speaking on the occasion, Kishore Alva informed that Adani, based on the demands by panchayats and Udupi district administration had earmarked a special CSR package amounting to Rs 22.73 crore for the village infrastructure development in nearby 7 gram panchayats of UPCL plant and under that grant it has constructed office building for Padubidri gram panchayat at a cost of Rs 57.21 lakh, as requisitioned by panchayat in their action plan. He further said that as on date the company has completed 3 major development works in the limits of Padubidri gram panchayat incurring Rs 1.32 crore. The company has so far taken-up and completed infrastructure development works worth Rs 11.50 crore against the declared grant of Rs 22.73 crore, he added.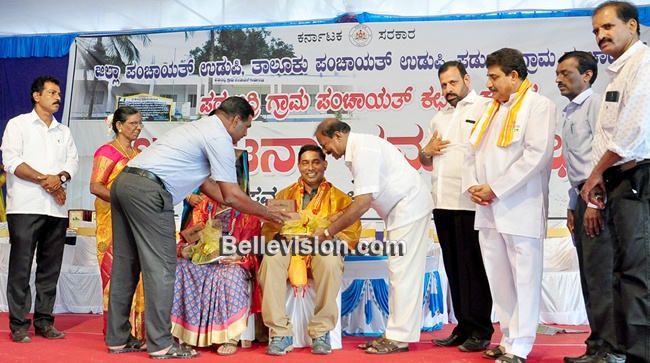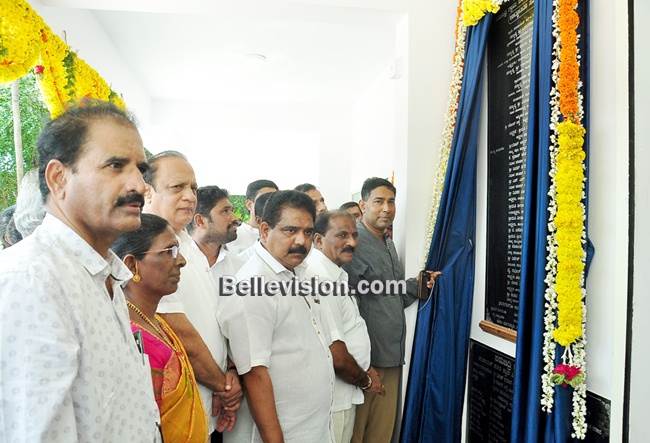 Alva also said that with the availability of new office which is spacious and with sophisticated infrastructure, it has strengthened the hands of panchayat members and office bearers to cater to the needs of villagers and function smoothly. Padubidri panchayat, being one among the panchayats, which is having more number of villages under its limits, requires such type of office building and this building being located on National Highway NH 66, is like a Gateway of Udupi district, he added.
Lalaji Mendon appreciated the contribution of Adani company's CSR for the village development works and informed that new panchayat office with sophisticated infrastructure facilitates smooth execution of panchayat works.
Former minister Vinay Kumar Sorake also welcomed the Adani's initiation in bringing village development works under its CSR and applauded the CSR programmes that are being delivered to the villagers.
Recognizing the efforts of Alva in implementing the CSR programmes for the overall benefit of the villages, Padubidri gram panchayat felicitated him.
Damayanti Amin, president of Padubidri gram panchayat, presided the inaugural programme.
Sheela K Shetty, Udupi ZP vice president, TP president Neeta Gururaj, ZP member Shashikant Padubidri, TP member Dinesh Kotian, Padubidri Co-op Society chaqirman Y Sudhir Kumar, Panchayat union president Devi Prasad Shetty, TP executive officer Keshav Shettigar were present at the dais.
Padubidri gram panchayat vice president Sukumar welcomed the gathering. PDO Shadaksharaswamy delivered vote of thanks. JCI trainer Rajendra Bhat compered the programme.