Health and Youth Commissions organize Awareness Lecture by Dr. P.V. Bhandary on Drug and Alcohol Abu
By Dr. Eugene DSouza

Bellevision Media Network


Udupi/M'Belle, 06 Oct: Health and Youth Commissions of St. Lawrence Parish, Moodubelle organized awareness lecture by eminent Psychiatrist of Dr. A.V. Baliga Institutions, Udupi on the subject of drugs and alcohol abuse and its impact on the youth on Sunday, 6 October 2019 at 9.15 am in the Parish hall.
Fr. Clement Mascarenhas, Parish Priest of St. Lawrence Church, Moodubelle complimented the Health and Youth Commissions for organizing jointly the awareness lecture by the renowned Psychiatrist, Dr. P.V. Bhnadary and hoped that it would help the youth of the parish in shunning such dangerous substances.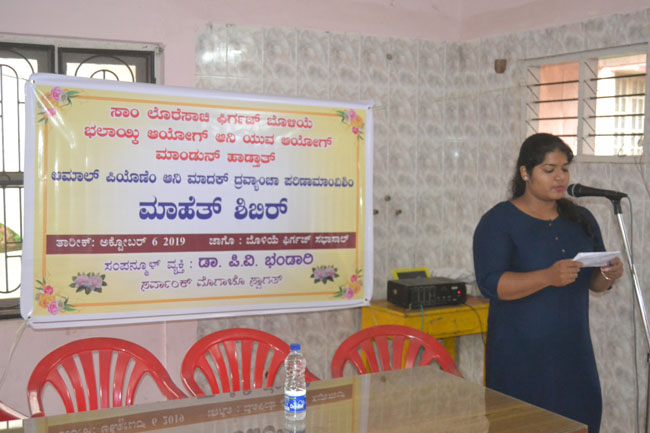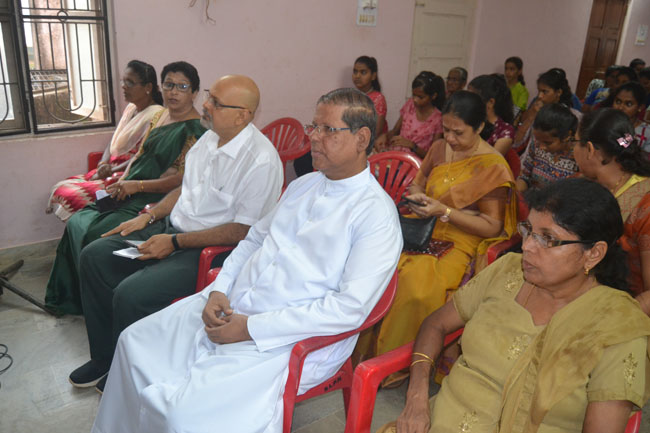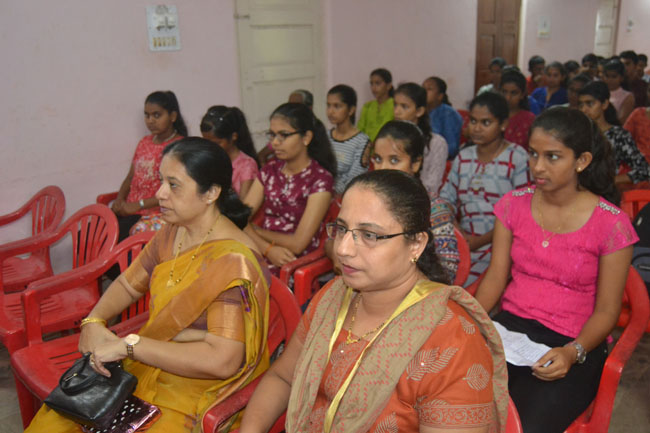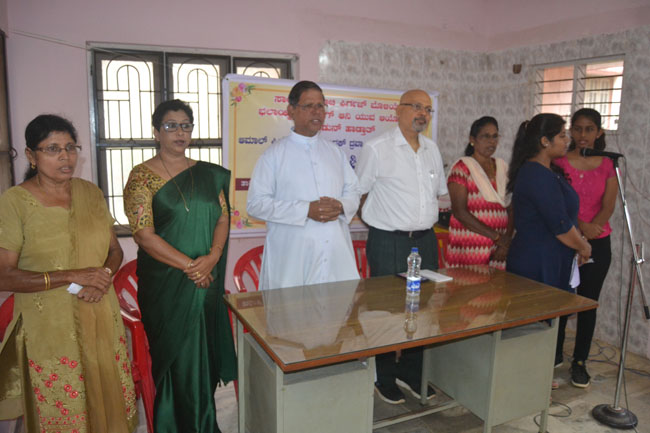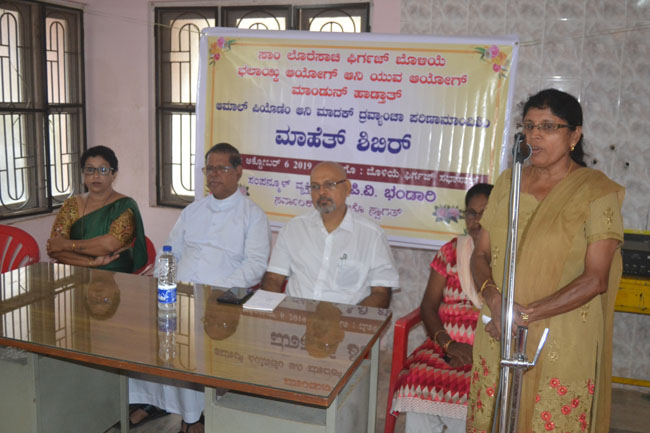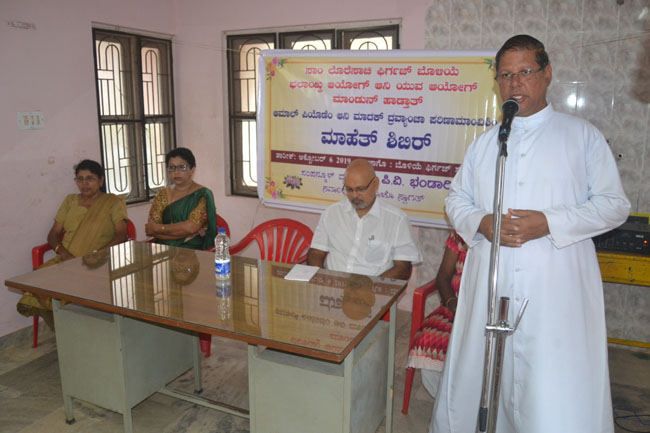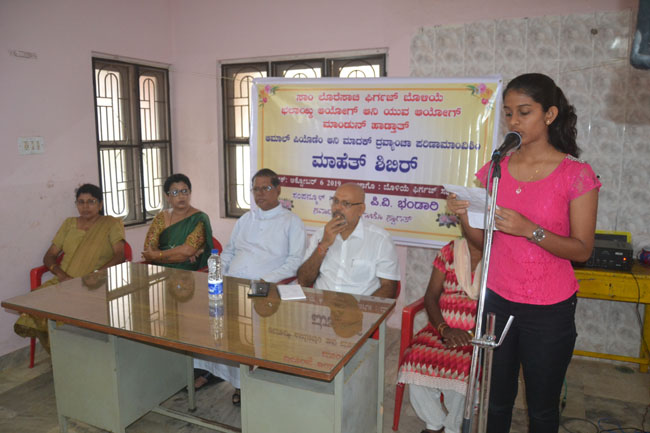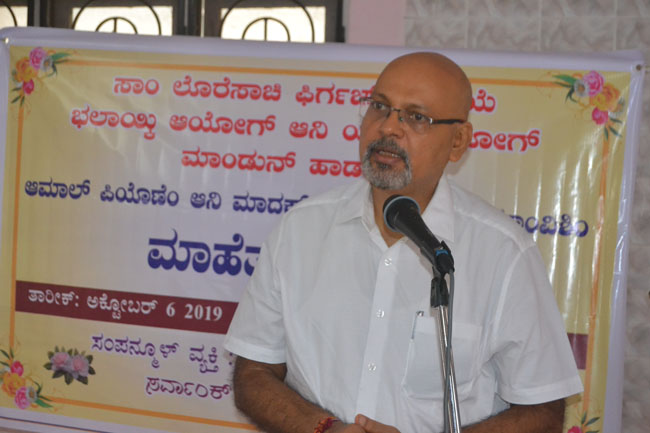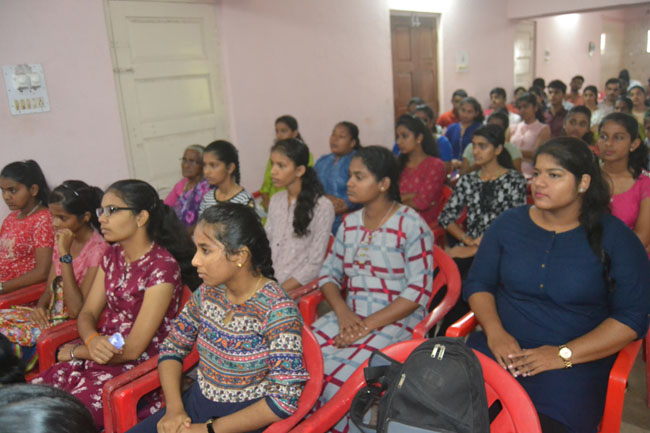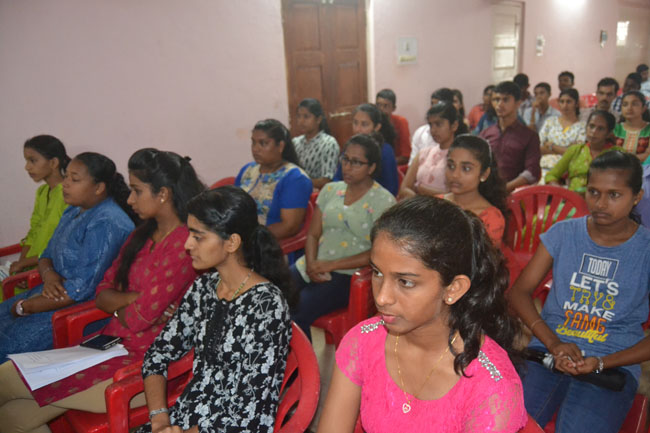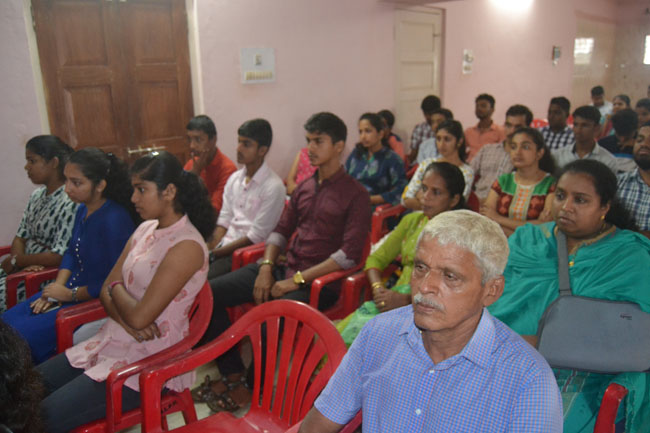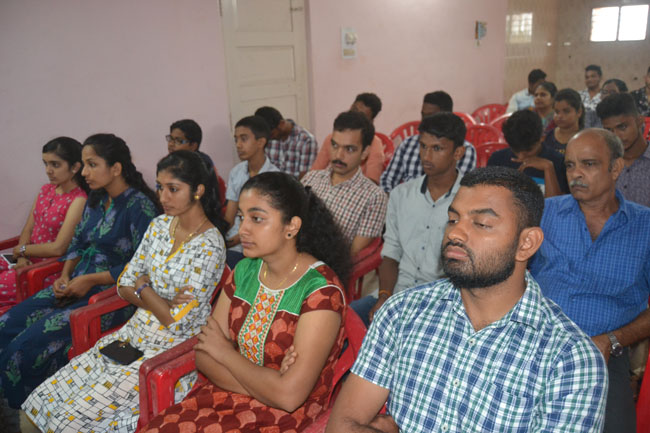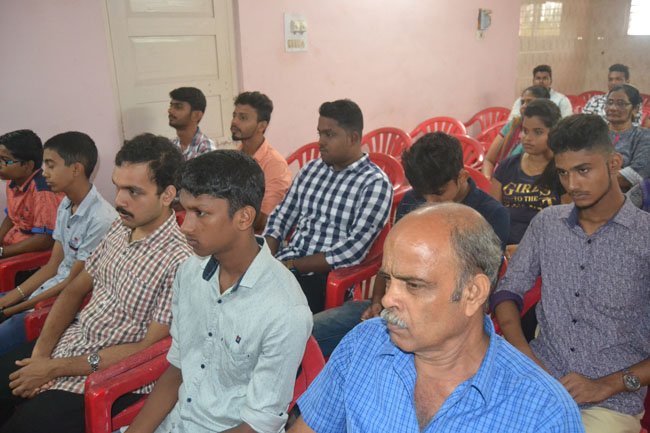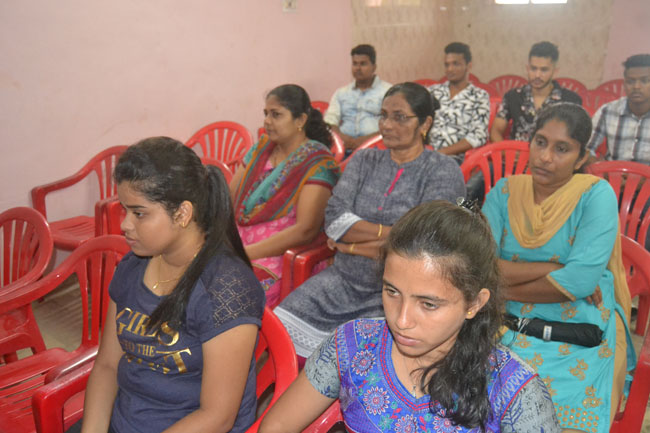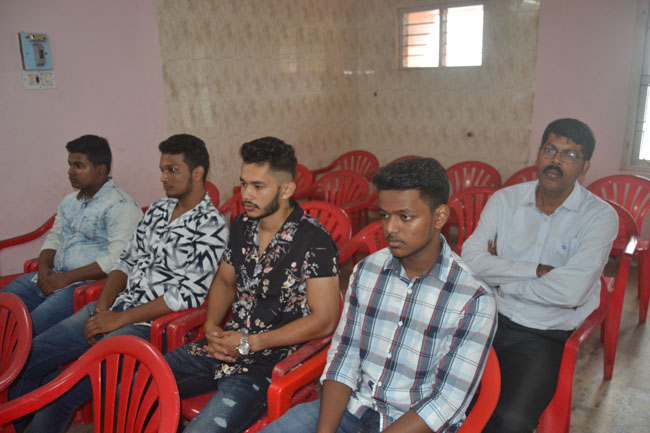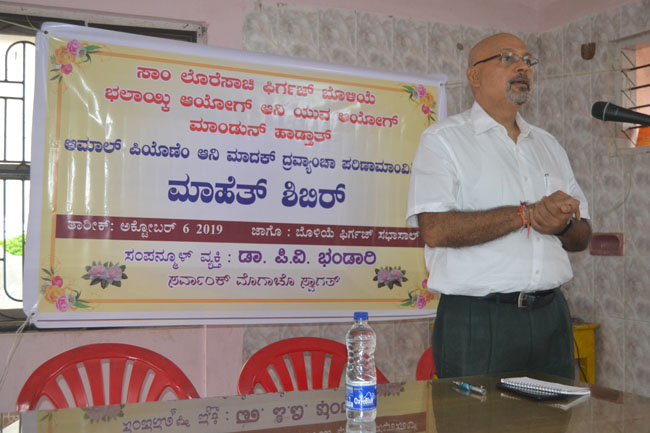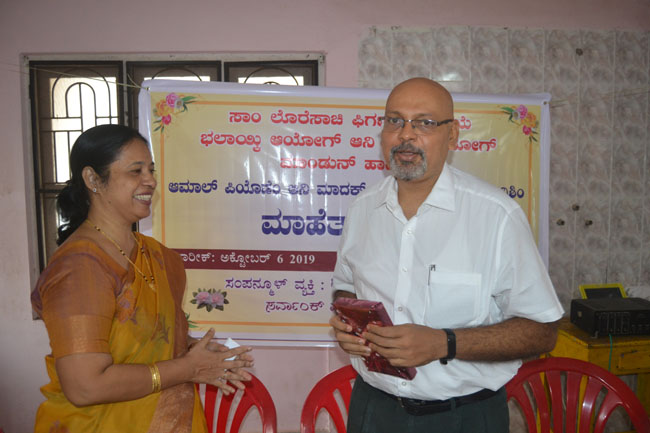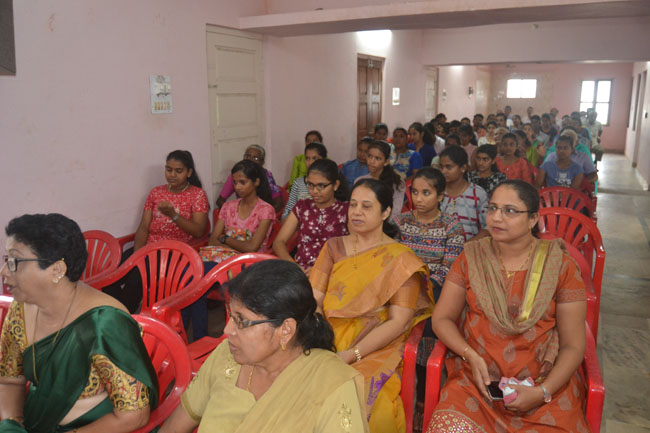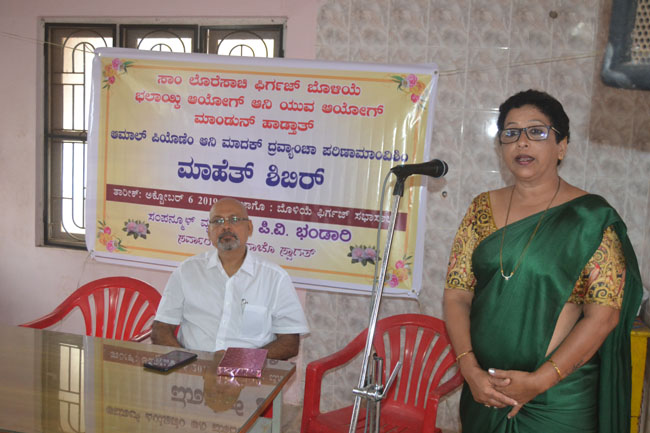 In his lecture, Dr. P.V. Bhandary said that the seemingly 'simple and harmless substances' such as gutka, beedis and cigarettes are the 'gateways' for the serious abuse of such harmful substances. Youth generally become victims of drug and alcohol abuse due to various reasons such as peer pressure, pleasure, depression, anxiety and influence of surrogate advertizing.
Speaking about the harmsful effects of gutka, Dr. Bhandary said that a single packet of gutka contains nearly 2000 varieties of harmful chemicals which are dangerous to human body. Gutka increases the risk of cancer, stroke and heart attacks. Along with cigarettes and beedis, gutka is one of the major causes of oral cancer. Every year on an average 30,000 people die due to oral, tongue and stomach cancer. Like gutka, cigarettes contain over 4000 types of harmful chemicals that are harmful to lungs, blood and heart.
Dr. P.V. Bhandary pointed out the harmful effects of alcohol of all types and scientifically explained and discarded the myth that 'alcohol in moderation' is good for the heart'. He said that alcohol or wine, even in moderate quantity has any benefit to the heart. On the contrary, the person would become an addict and would not only lose his health but also ruin his family life and social status. He further said that the percentage of death among the youth has increased due to drunken driving resulting in accidents, especially of two wheelers. Besides, 33 percent of suicides among the youth is directly or indirectly caused by alcohol abuse.
Speaking about the ganja and opium derivates, Dr. Bhandary said that though some of these drugs are used in advanced stages of cancer as pain relievers, such drugs in the hands of abusers would lead to addiction and irreparable damage to health. He also spoke about the adverse effects of cocaine and inhalers.
At the end of his lecture, Dr. P.V. Bhandary pointed out adverse effects of the new addiction among the children, youth and even elders, that is, addiction to modern technology especially smart phones, social media and on line games.
Dr. Bhandary gave a number of examples from his own experience as a doctor to stress upon the youth regarding the enormous damage that the drug and alcohol abuse can cause to individuals.
Mrs. Precilla Alva-Convener of Health Commission of Moodubelle Parish welcomed the gathering, Mrs. Anita Alva-Convener of Youth Commission proposed the vote of thanks, Miss Jesmitha Mendonca introduced Dr. P.V. Bhandary and Miss Joshal D'Mello compeered the programme.
Dr. Judith Lobo and Mrs. Shalini Lobo-Animators of YCS and Valerian Noronha-Animator of ICYM and Mrs. Monica D'Souza-Coordinator of 18 Commissions were present.