Udupi: Renovated Late Fr. Henry Castelino Memorial Auditorium Inaugurated at Shirva
Bellevision Media Network


Udupi, 05 Oct: The work done without expecting any reward is everlasting and permanent, said Bishop of Udupi Diocese, Most Rev. Dr. Gerald Isaac Lobo after following the inauguration and blessing of the renovated Late Fr. Henry Castelino Memorial Auditorium at Shirva on Saturday, 5 October 2019. The auditorium was renovated by the assistance of the alumni of St. Mary's College.
Speaking further Bishop Gerald Lobo said that the good work done by selfless human beings on their journey through life are remembered by the society. Late Fr. Henry Castelino always kept the interest of the students in his mind. He had the fine quality of being affectionate to the students and in return the students also had great love and respect towards Fr. Henry, as such his memory is still fresh in the minds of the people. Serving the student community without expecting any return has earned Fr. Henry Castelino a lasting memory in the heart and minds of the people of Shirva.
N. Vinay Hegde, Vice Chancellor of Nitte University who inaugurated the renovated auditorium in his message said that since the last fifty years he had been watching closely the activities of late Fr. Henry Castelino and his service in the field of education had been immortal. He impressed upon the students that education was not only a means to achieve good jobs in life but also to develop good character. He not only dedicated his life to the society but also lived as a embodiment of love. Speaking further he said that the service rendered by Christian educational institutions to the society is immortal. The disciplined education provided in these institutions have enabled the students to live dignified life in society. He said that he himself has been an example of such an education. When students avail such value based education, their life becomes successful and this enables him to develop as a responsible citizen of the nation.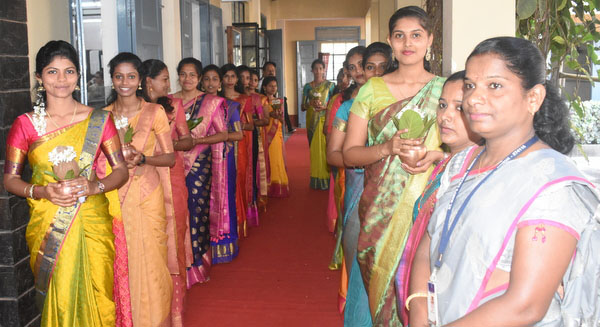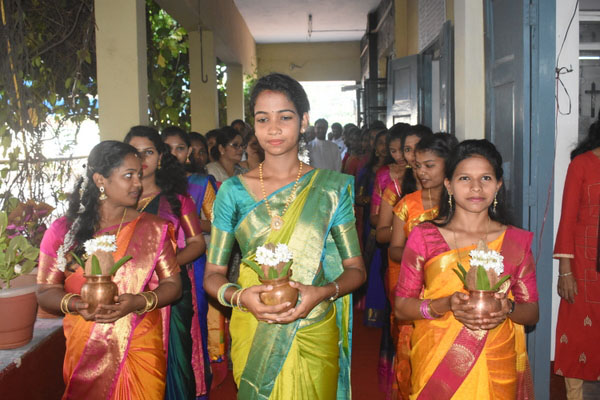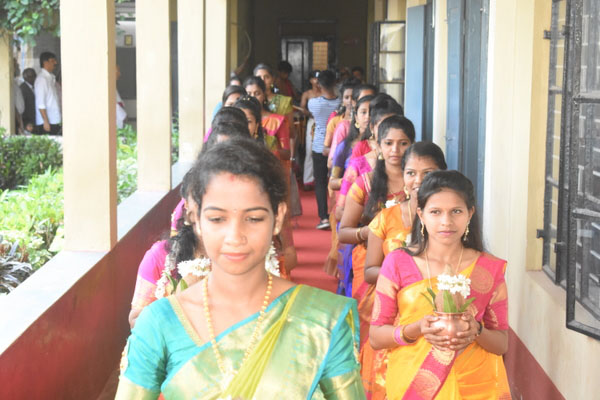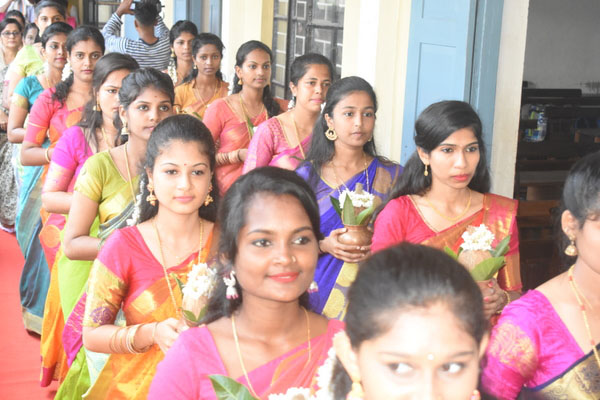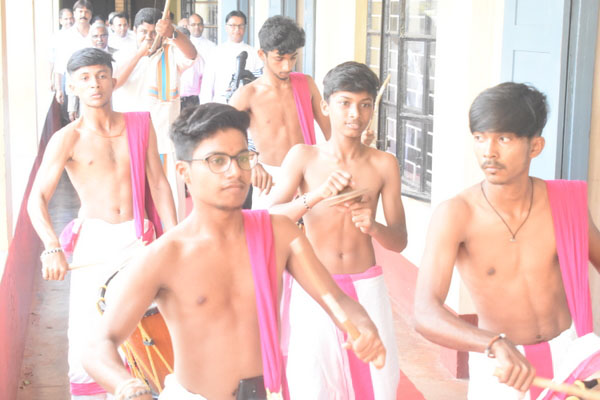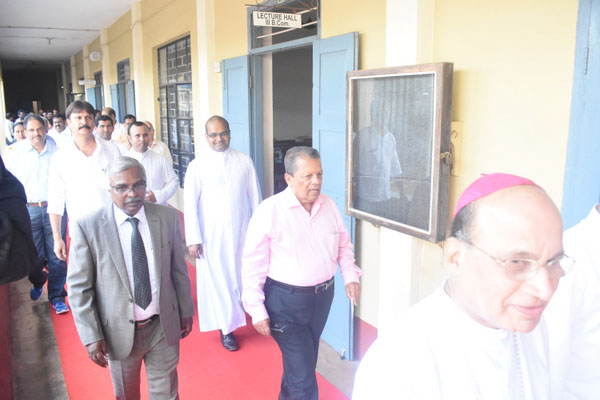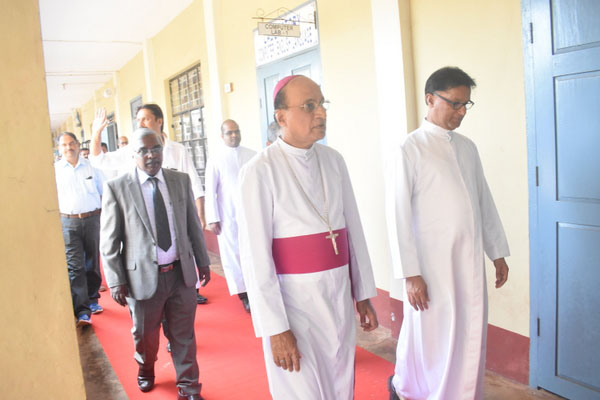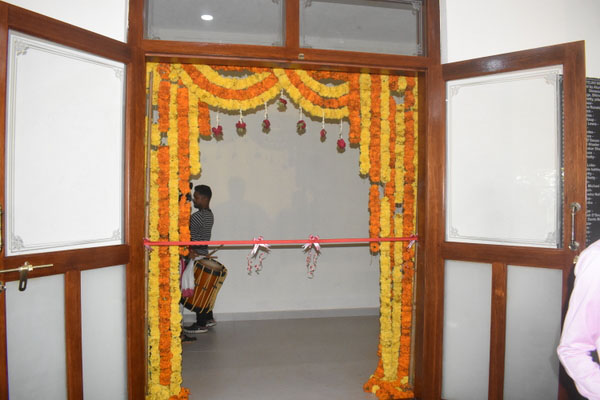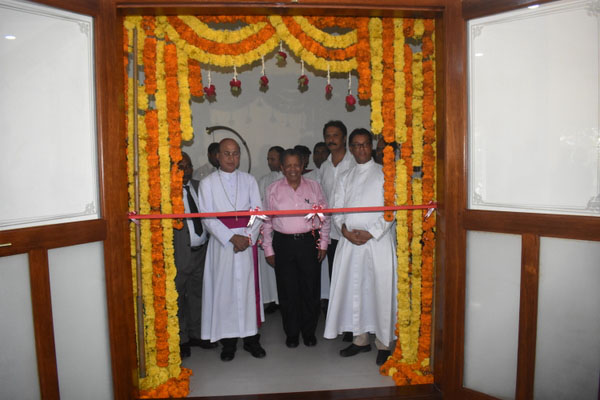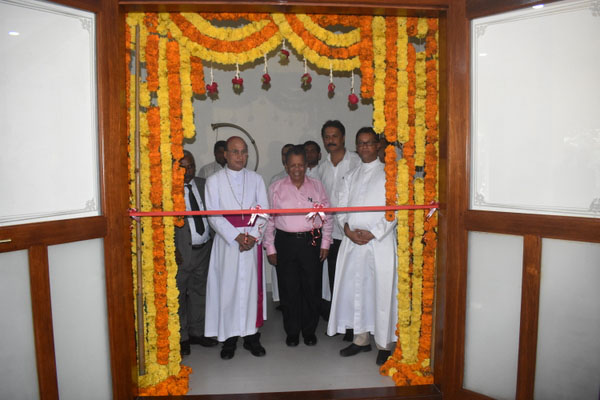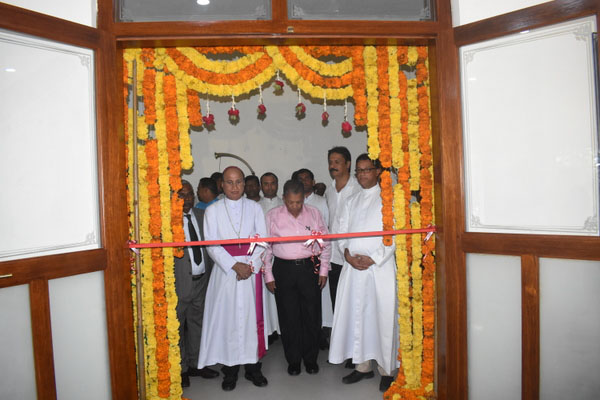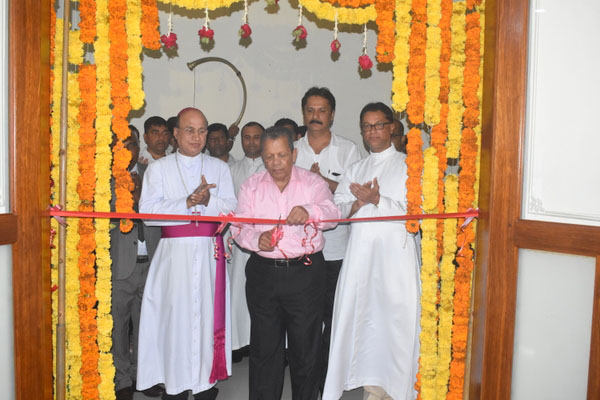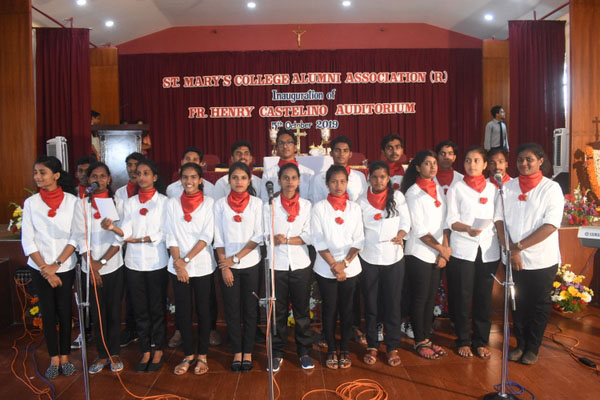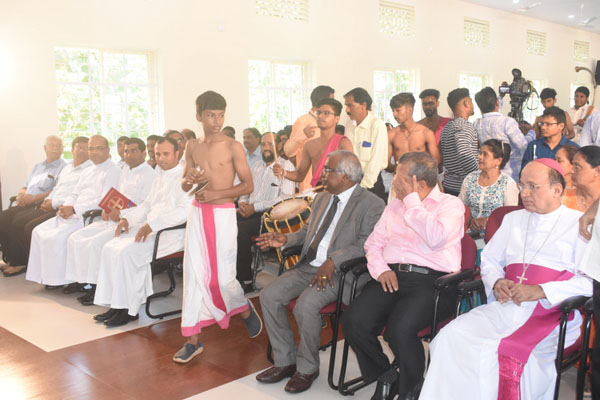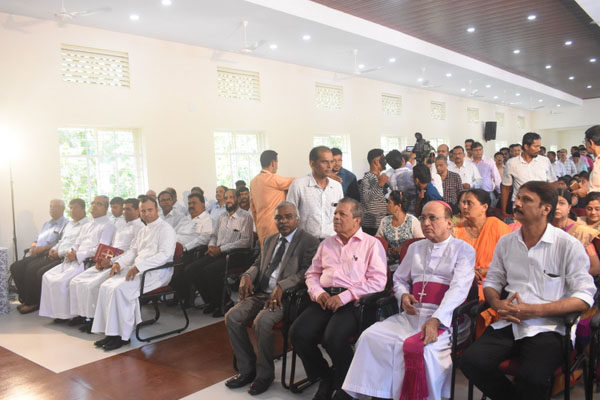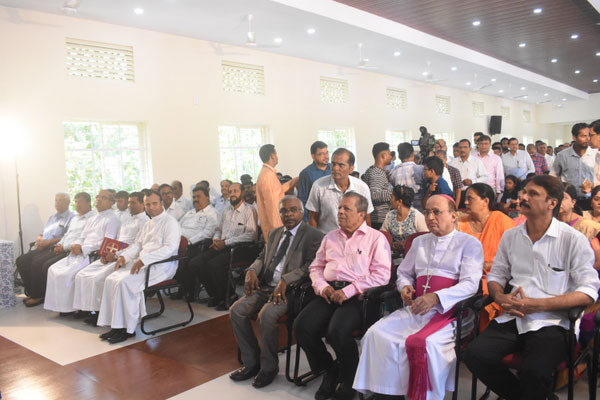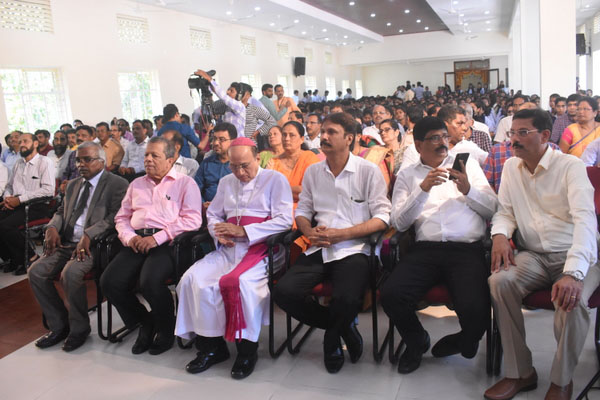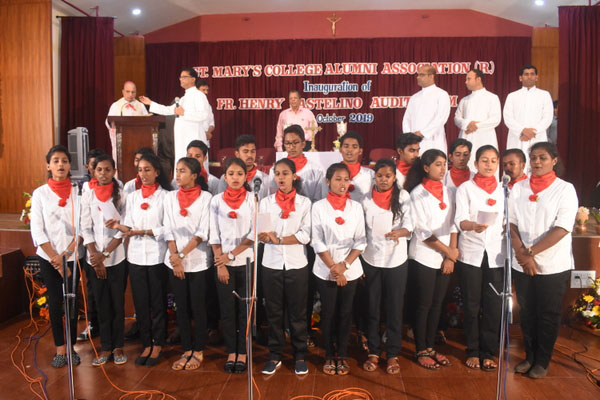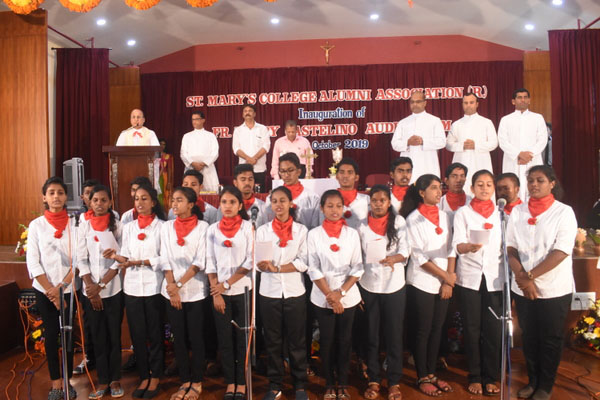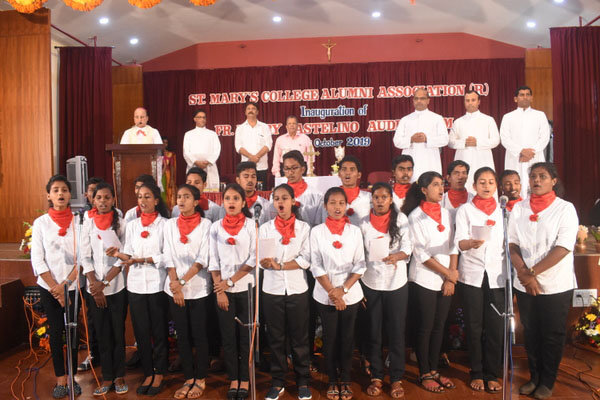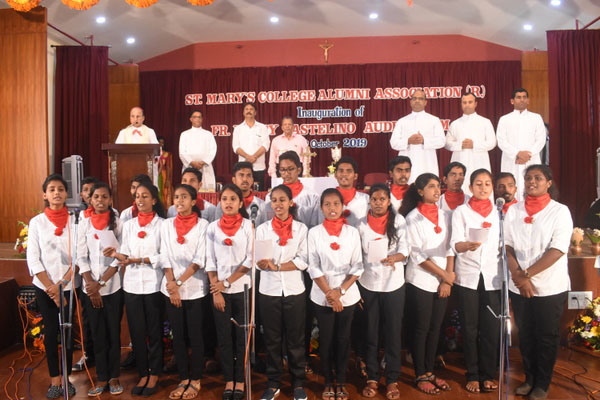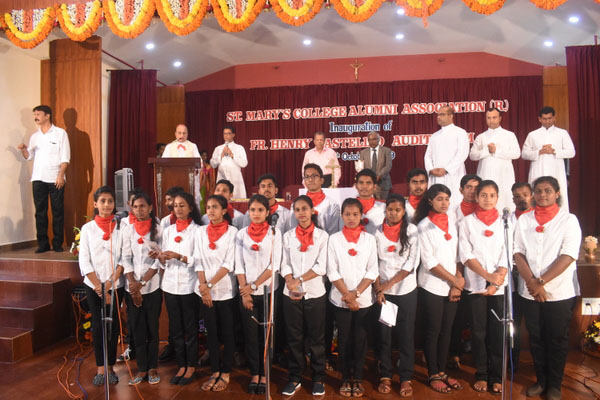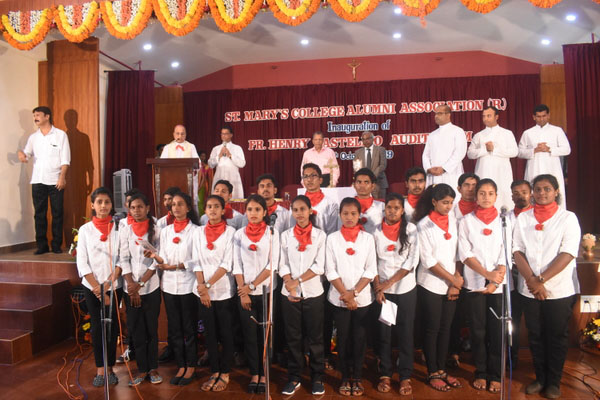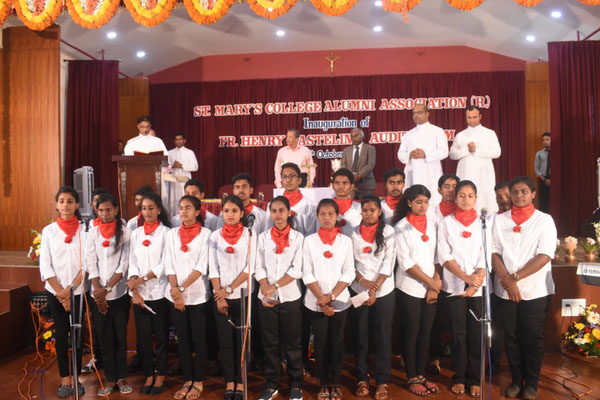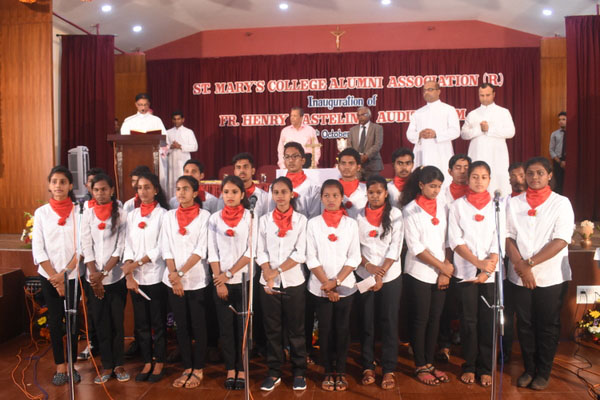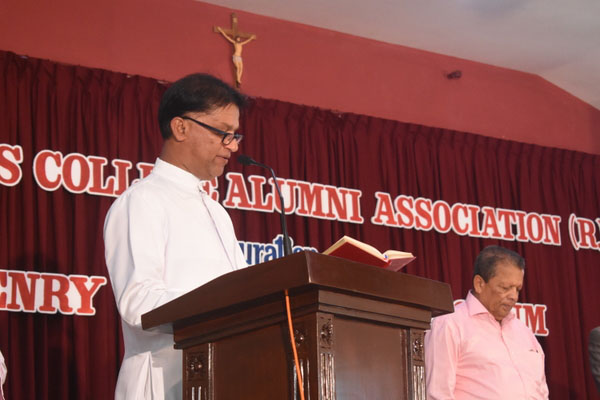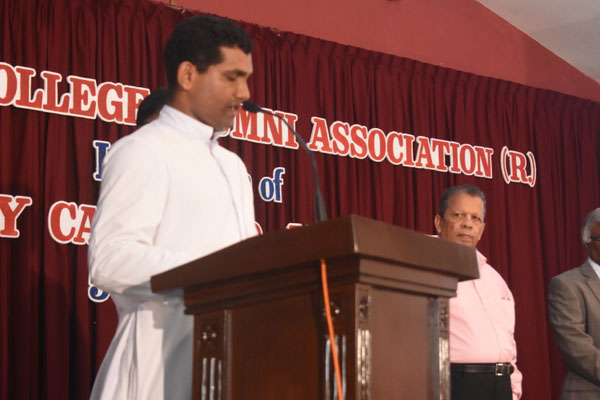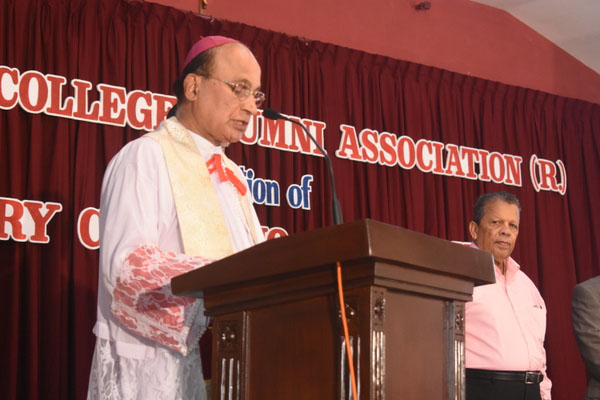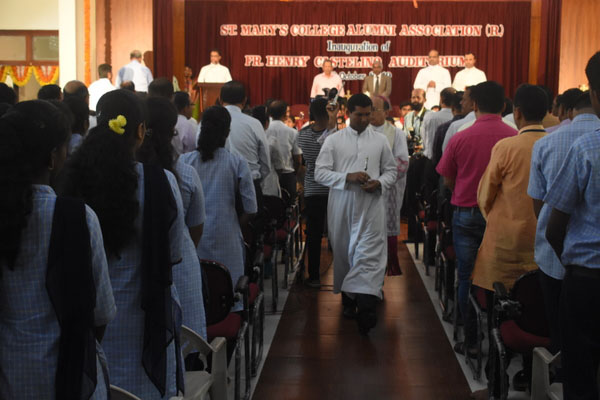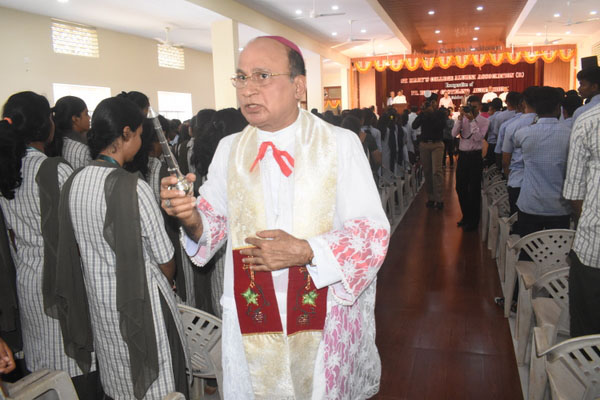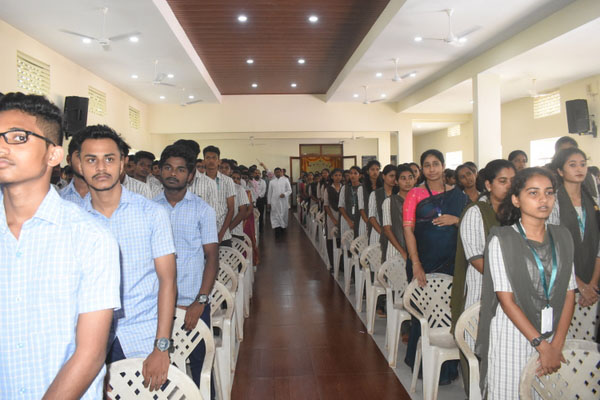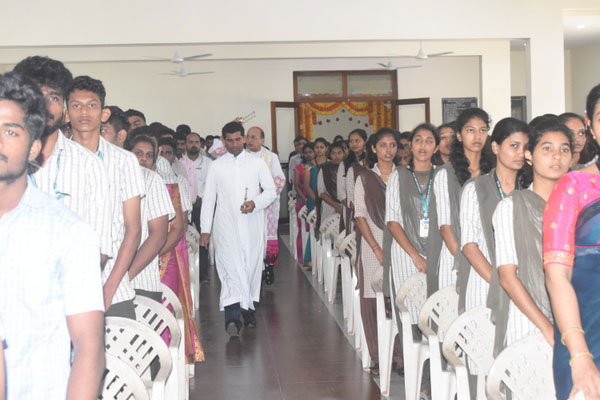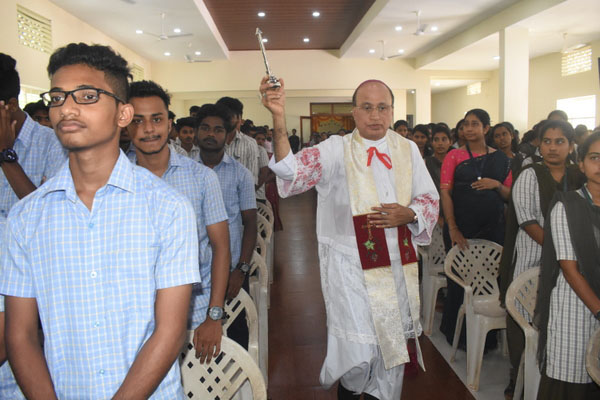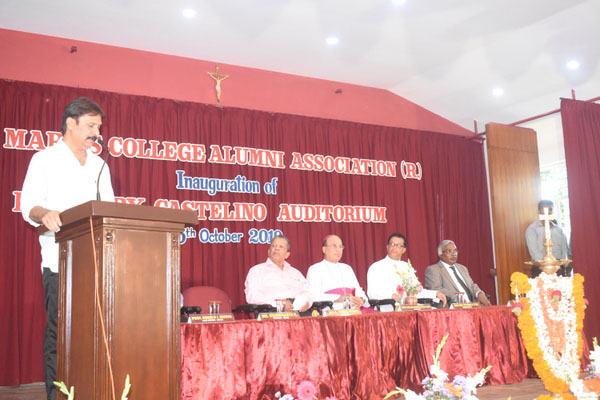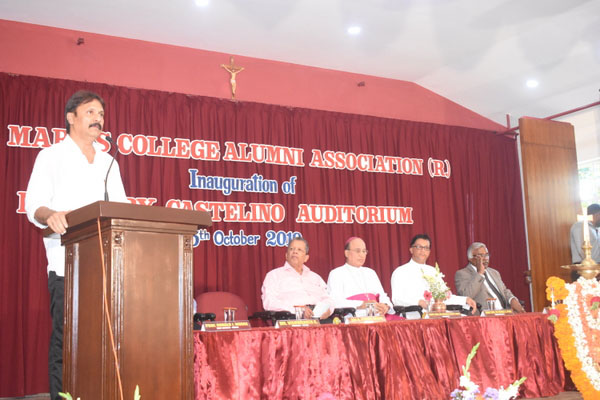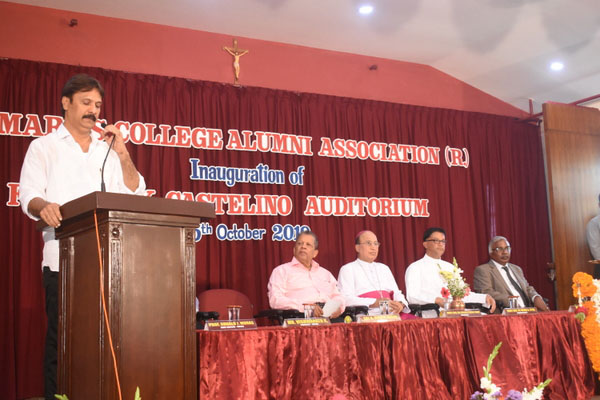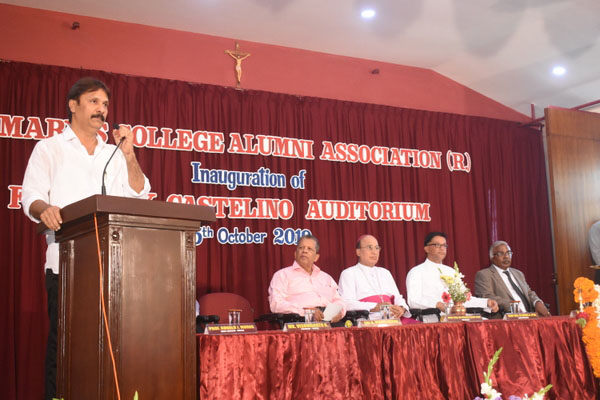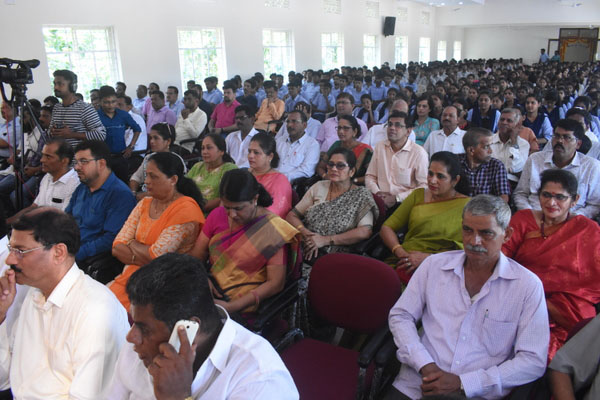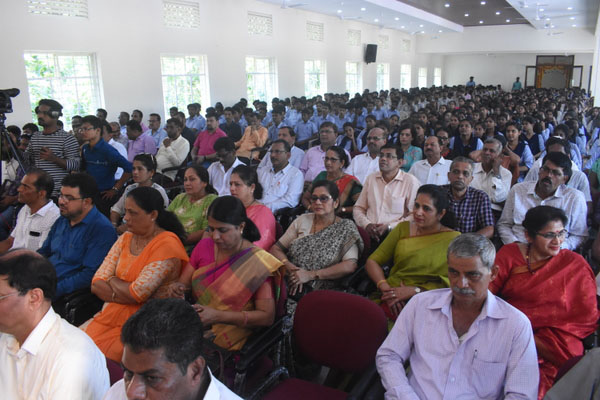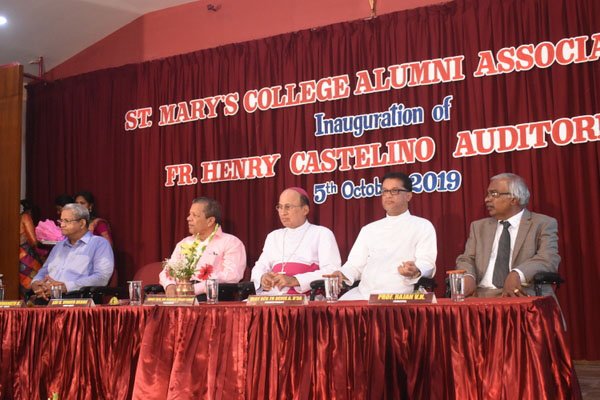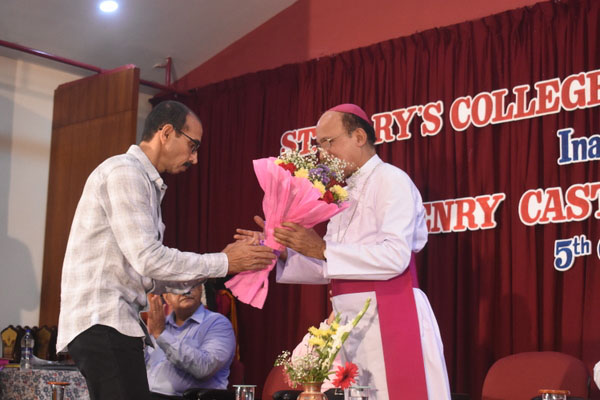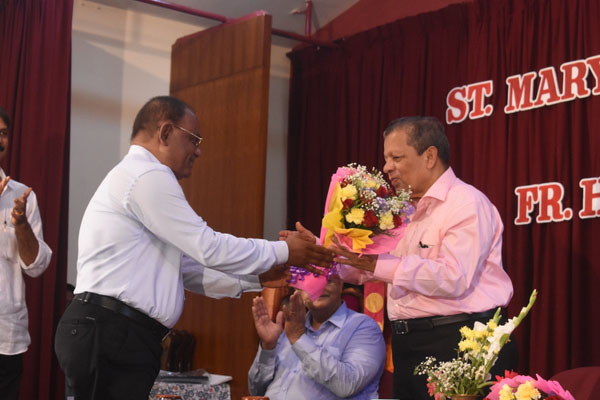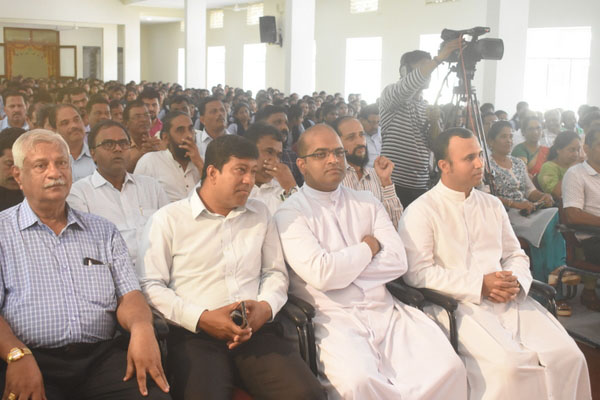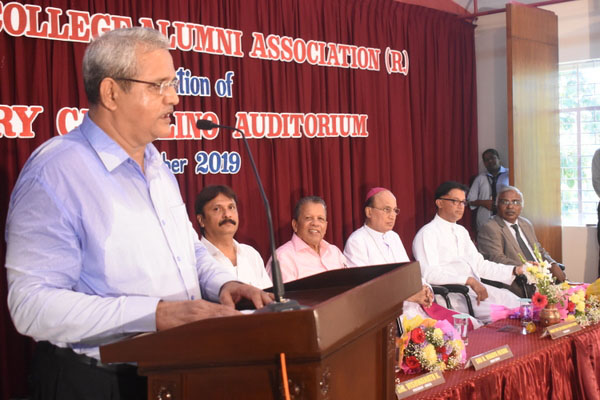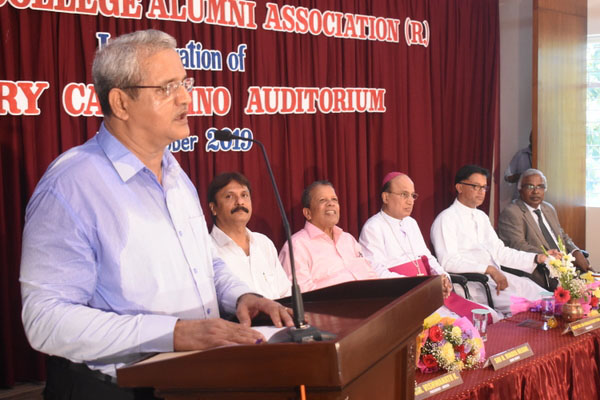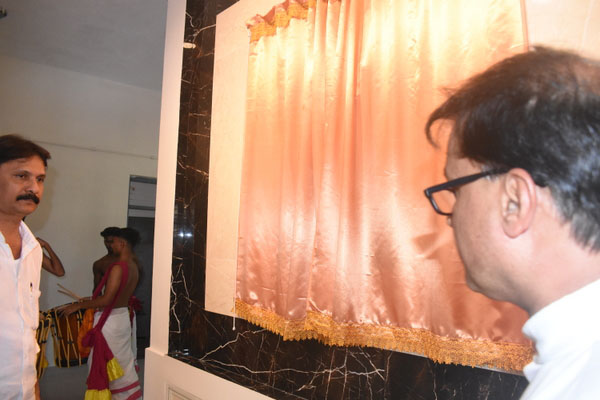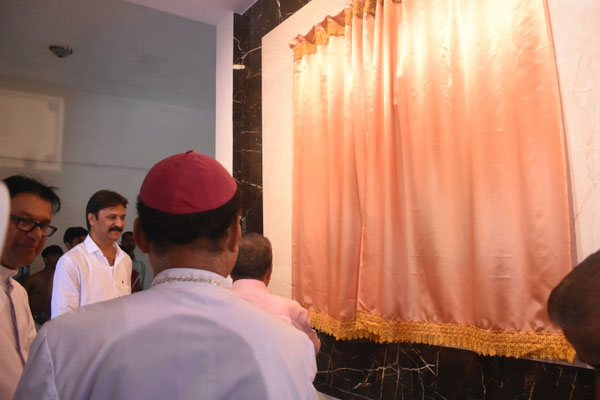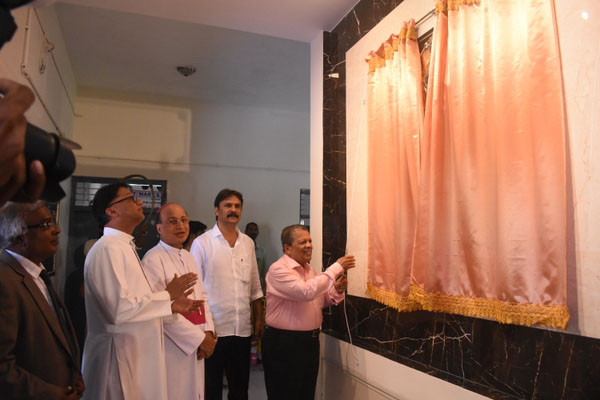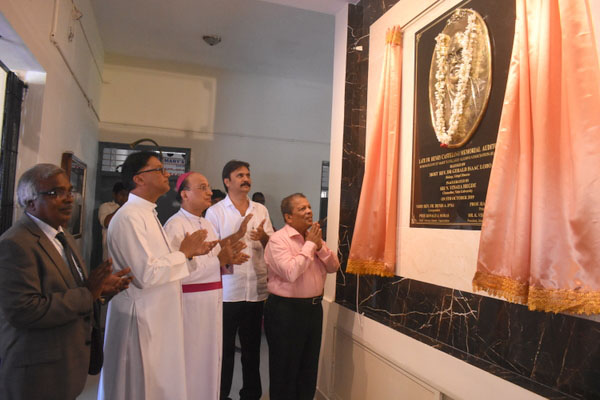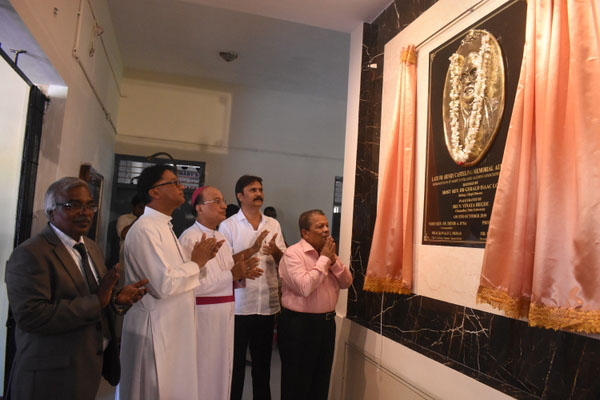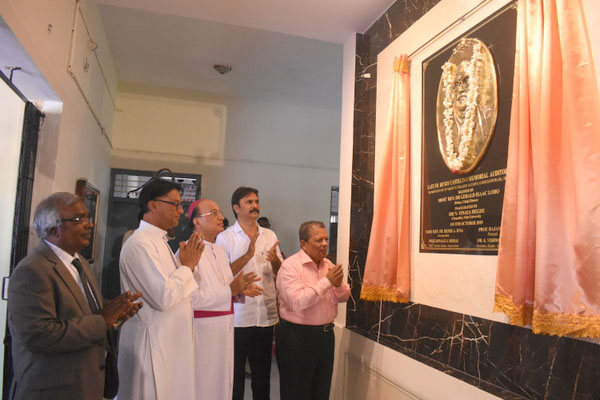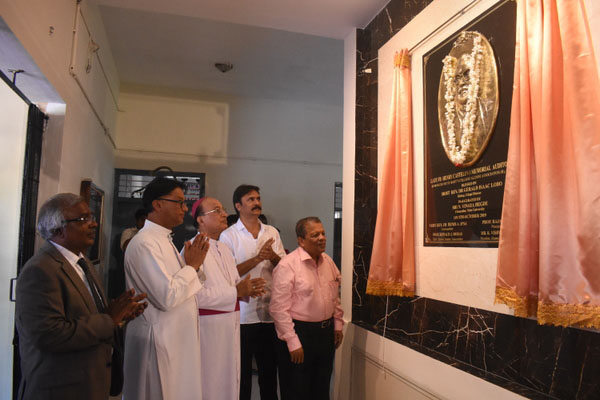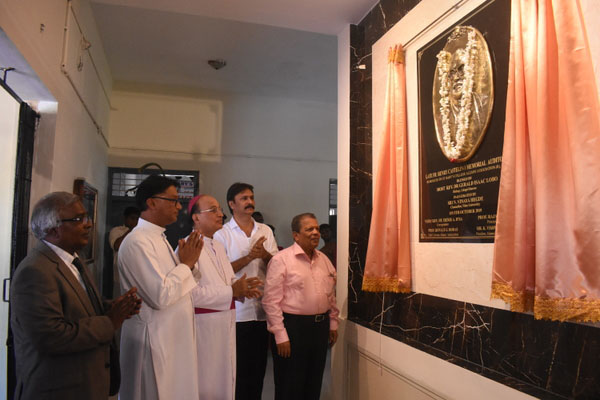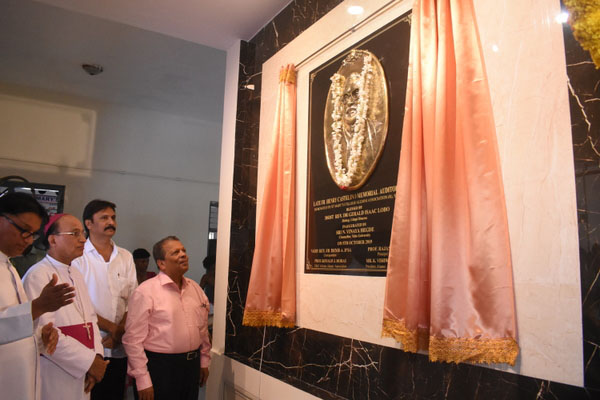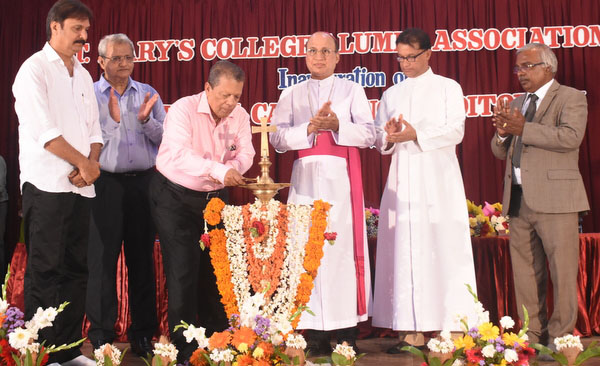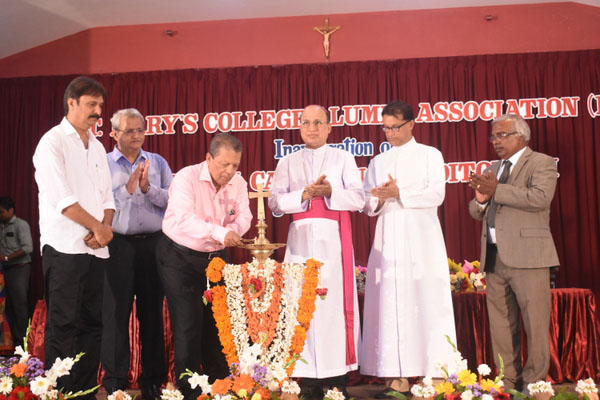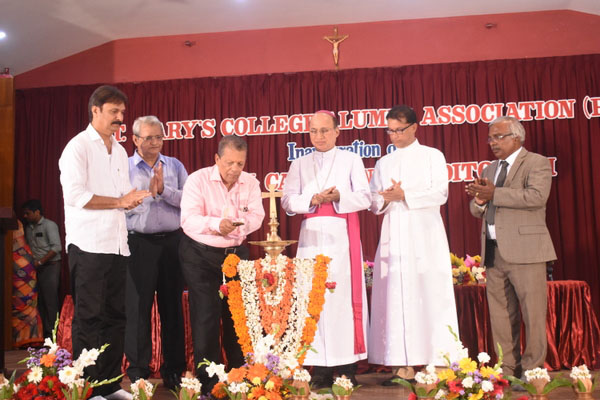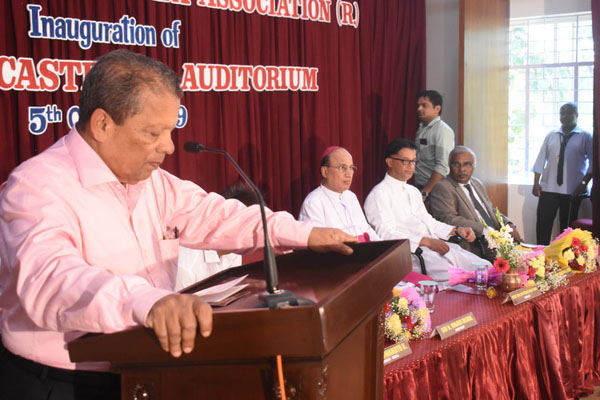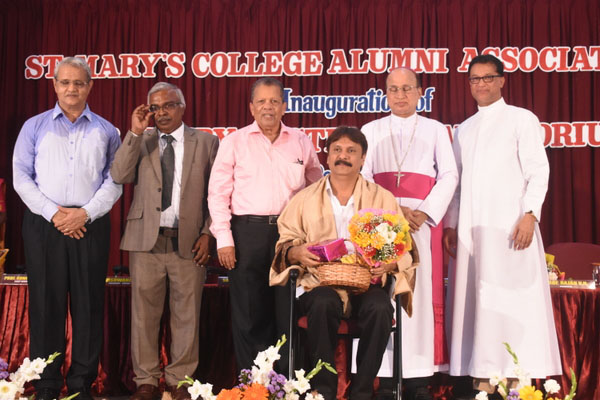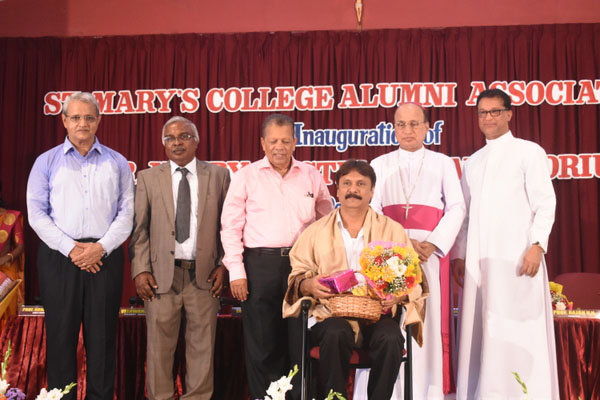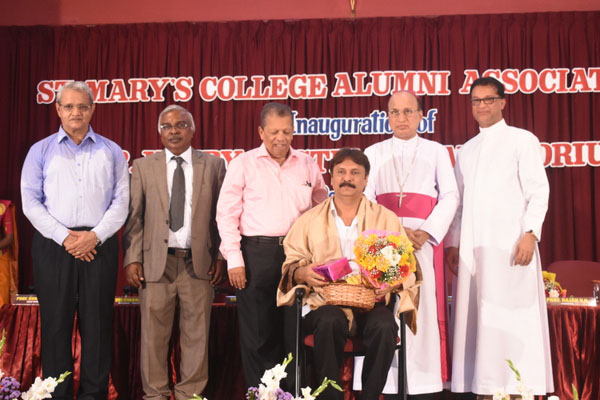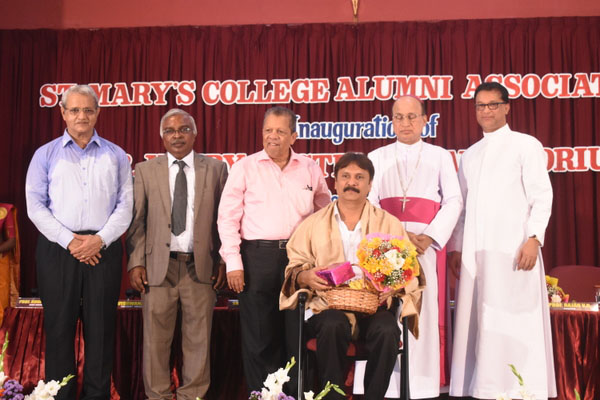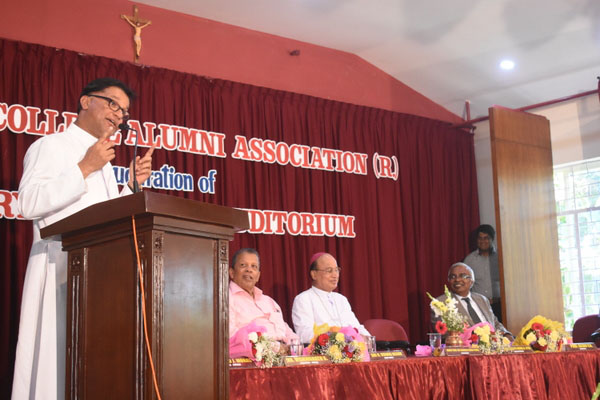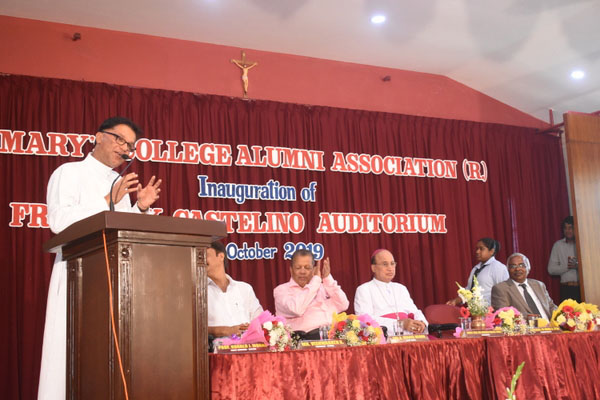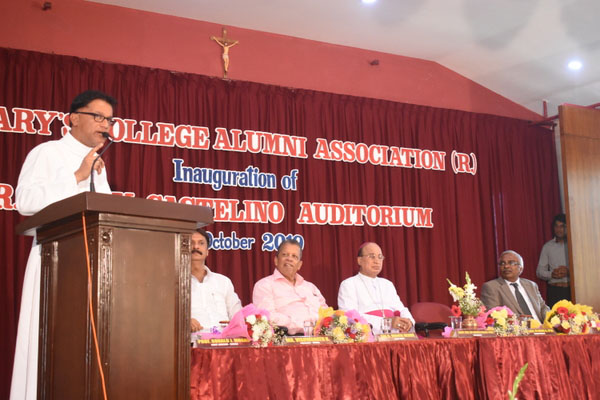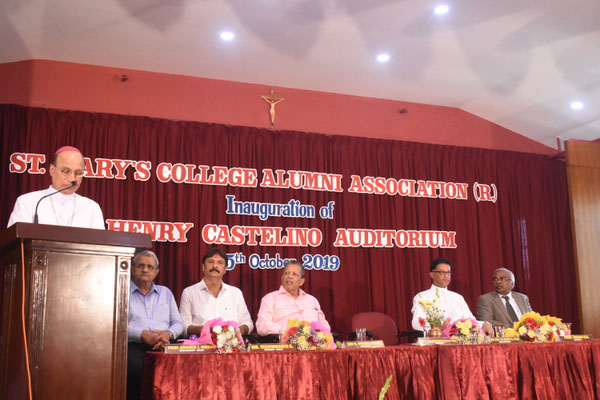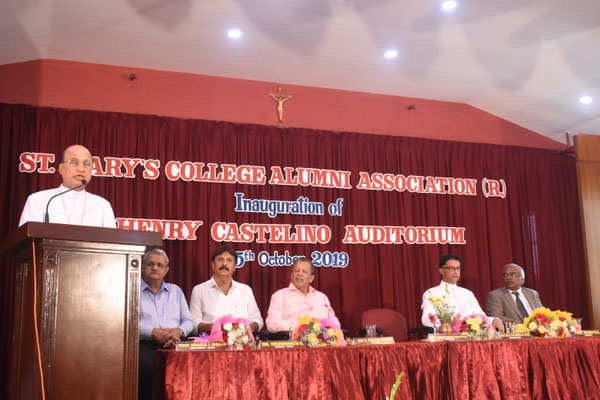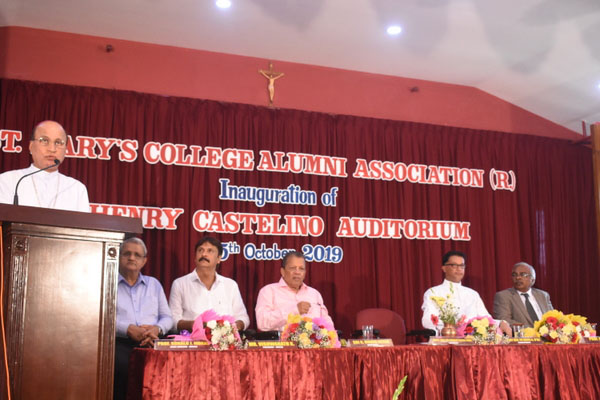 Fr. Denis D'Sa, Correspondent of St. Mary's Educational Institutions said that those people who possess the quality of helping others would rise in life. Good work in society can be expected from such supportive people. He appreciated the contribution of the alumni of St. mary's College because of whose support such as beautiful auditorium became possible.
Prof. Ronald Moras, the advisor to the alumni of St. Mary's College paid rich tribute to late Fr. Henry Castelino.
On this occasion all those who had helped in the renovation of the auditorium were felicitated.
Prof. Rajan V.N., Principal of St. Mary's College, Wilson D'Souza, Vice President of Parish Pastoral Council, Fr. Mahesh D'Souza, Principal of Don Bosco CBSE School. Fr. Ashwin Aranha, Assistant Parish Priest of Shirva and other officials were present.
President of St. Mary's Old Students Association Vishwanath welcomed the guests and Jagdish Acharya proposed the vote of thanks.