Forests act as lungs of humans – Minister Srinivas Poojary
By John V Tauro

Bellevision Media Network


Mangaluru, 25 Sep: Environmental conservation is essential for sustain humanity. It acts as lungs of humans, said Karnataka ports, fisheries, and hinterland transport minister Kota Srinivas Poojary.
Poojary was speaking during Vrukshotsav-2019, Environment Day that was held at Town Hall, here, on Tuesday, September 24, at the joint aegis of DK ZP, Mangaluru civic body, DK district Legal Services Authority, Karnataka state Pollution Control Board – Mangaluru, Mangalore University NSS unit, Vijaya Karnataka Kannada daily, Mangaluru divisional forest department.
He further said, 'The state administration will take appropriate action to conserve environment and forest in collaboration with union government and local populace.'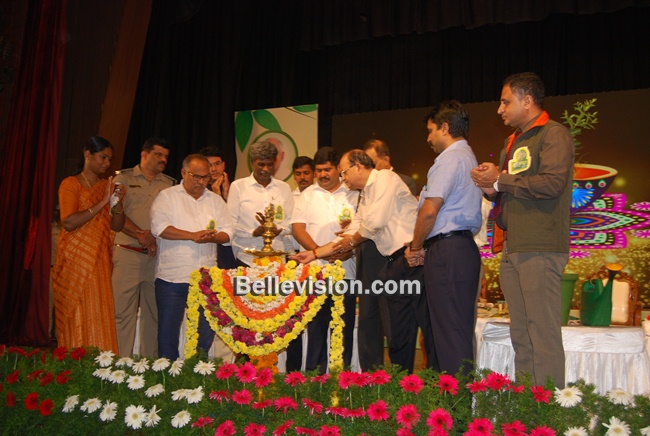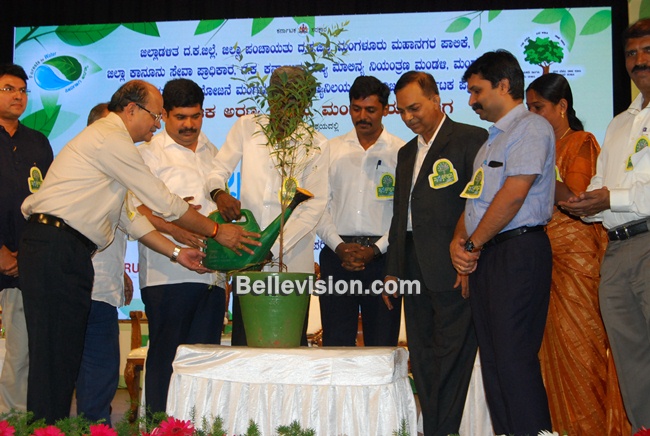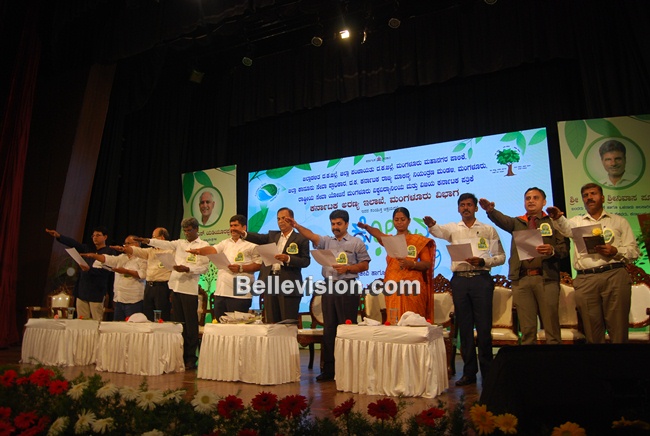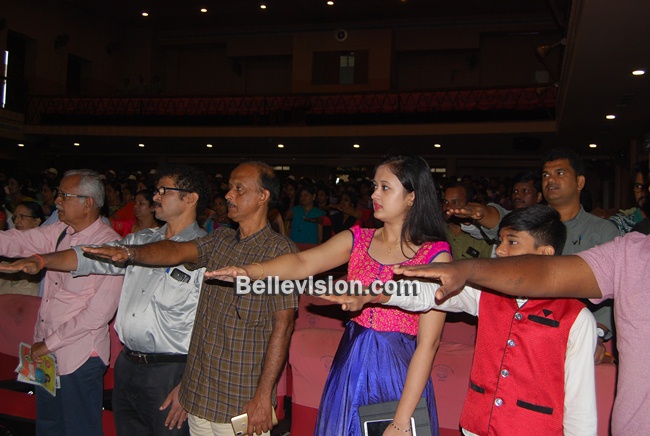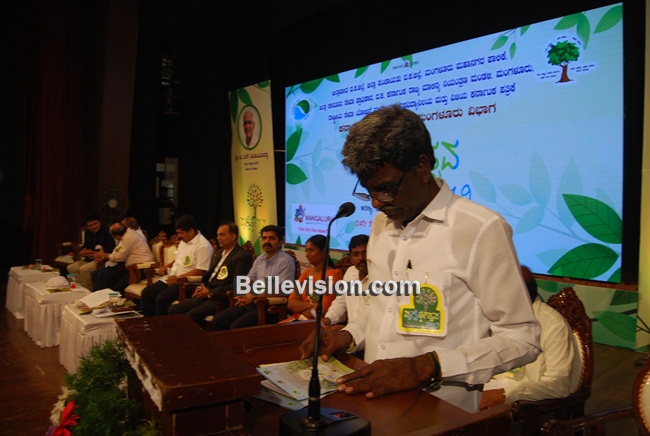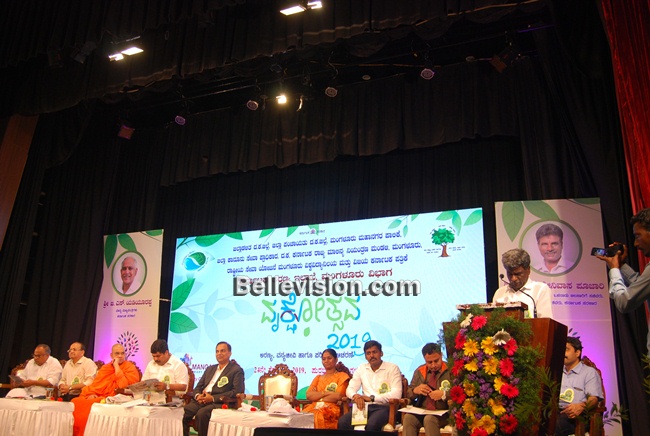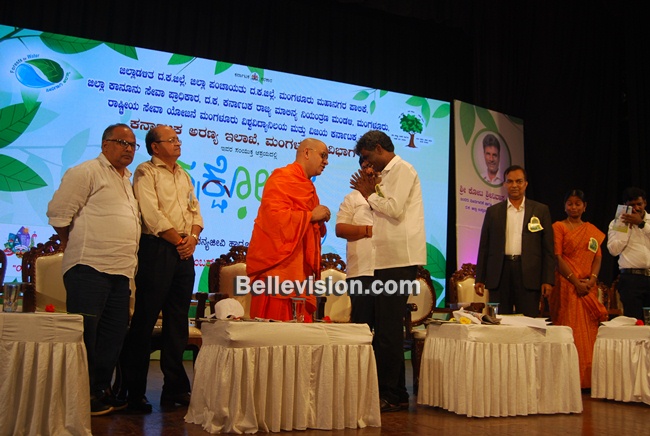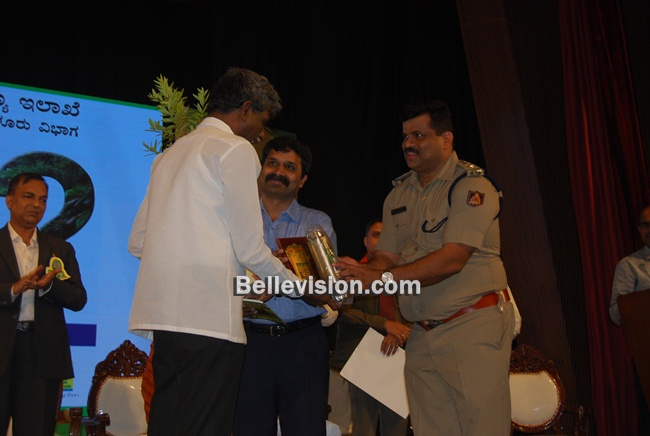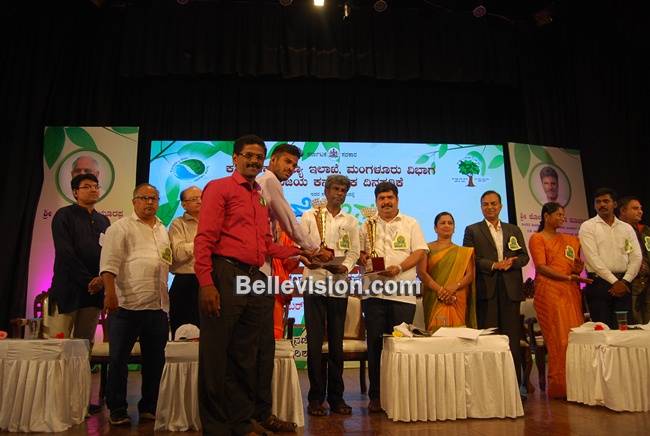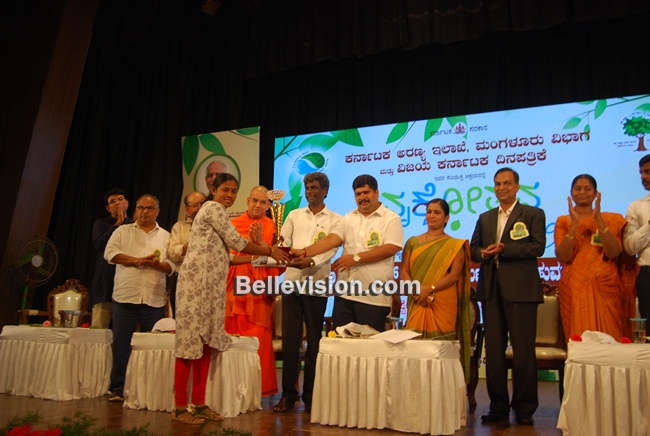 In his presidential address, Mangaluru south MLA Vedavyas Kamat said, 'Planting of trees go hand-in-hand with its caring. Meanwhile, the discussions are underway to launch Urban Forestry by choosing a few localities in partnership with local community. The need of the hour is the citizens to start water conservation and planting trees in their household.'
In his Vrukshotsav message, Ramakrishna Mission Swami Ekagamyananda said, 'We are living artificial lives in the guise of urbanity that will consequences on our lives in the near future. It's our responsibility to grow plants and conserve them with the view of gen-next.'
The winners of district level quiz competition that was organized by Vijaya Karnataka and Mangaluru divisional forest department with the slogan, 'Green for lungs, forest for water' were distributed on the same occasion.
Chief senior civil judge, district Legal Services Authority member secretary A G Gangadhar, ZP president Meenakshi Shantigodu, Mangaluru taluk panchayat president Mohammed Monu and others were present.