Mangaluru: Ramakrishna Mission carries out 38th voluntary cleaning at Kavoor locality
Bellevision Media Network


Mangaluru, 26 Aug: Ramakrishna Mission carried out 38th voluntary cleaning under 5th phase of Swacchata Abhiyan at Kavoor locality, here on Sunday, August 25 at 7.30am.
It was jointly flagged-off in front of BGS Institutions by lecturer of GFGC, Kavoor Manoj Lewis and Rekha S N.
On this occasion, Ranjan Bellarpady, in-charge of Kavoor GFGC Red Cross Unit Mohini H K, Sujith Bhandary, Gurudatta Shenoy, Swapnil Chowta, Sharan, Dhanush D B, Pravin Shetty and other volunteers present.
Speaking on the occasion, Manoj Lewis said, 'Everyone has to contribute if we want to realise the dream of Swacch Bharath. Each one has to dedicate some time from his schedule for this task. I congratulate each and every dedicated member and volunteer of Ramakrishna Mission Swacch Mangaluru team for working towards this. I am proud to be a part of this today.'
Lecturer N S Rekha said, 'Any city can improve and develop only if it focuses on cleanliness. Mangaluru is designated as a prospective smart city and hence our responsibility as its citizens is more in contributing towards its cleanliness. I thank Ramakrishna Mission for its sustained efforts in this regard.'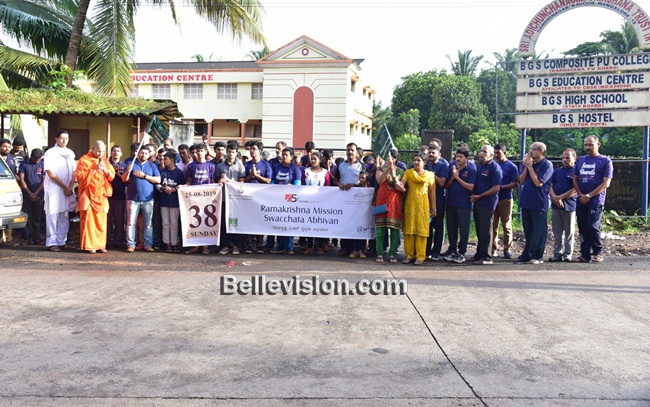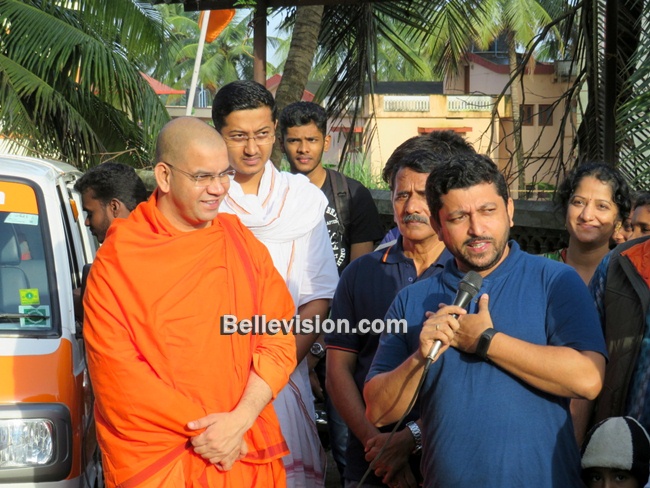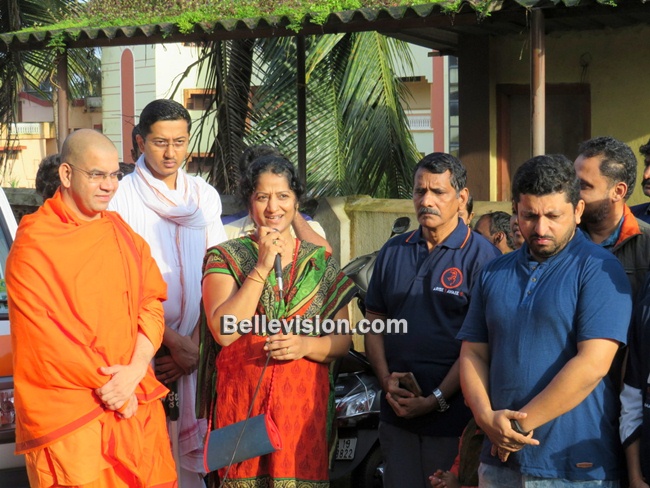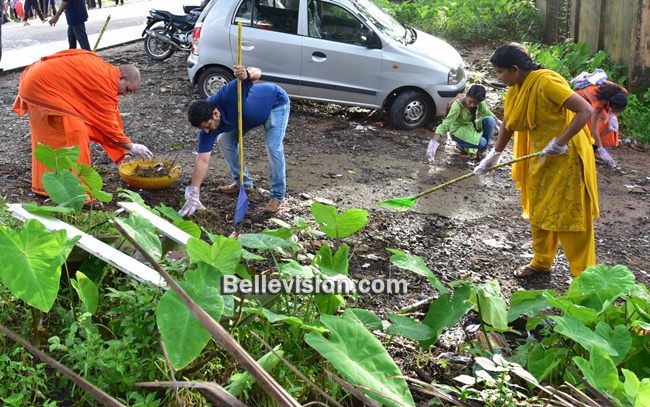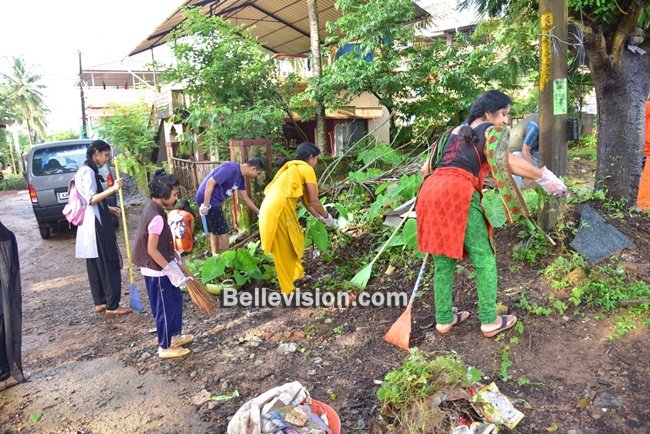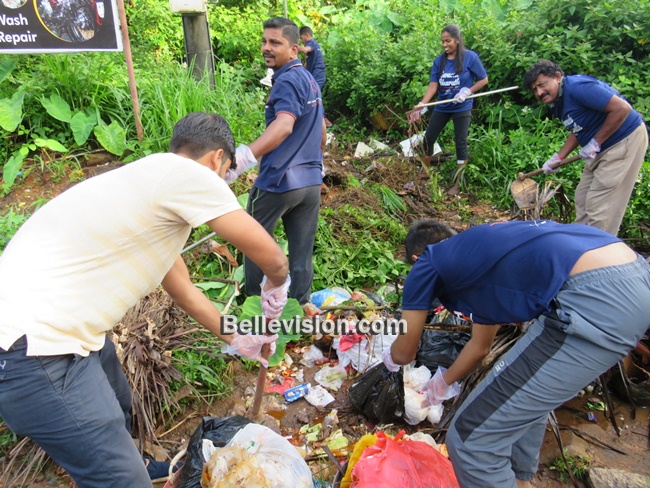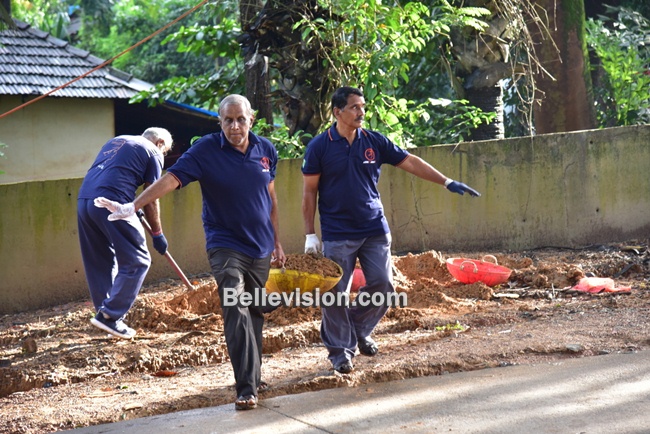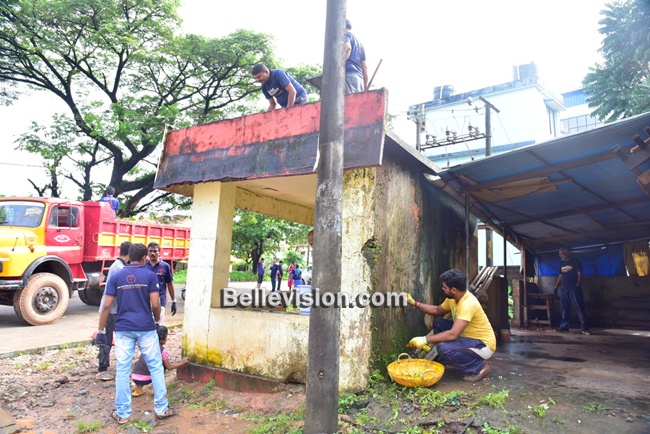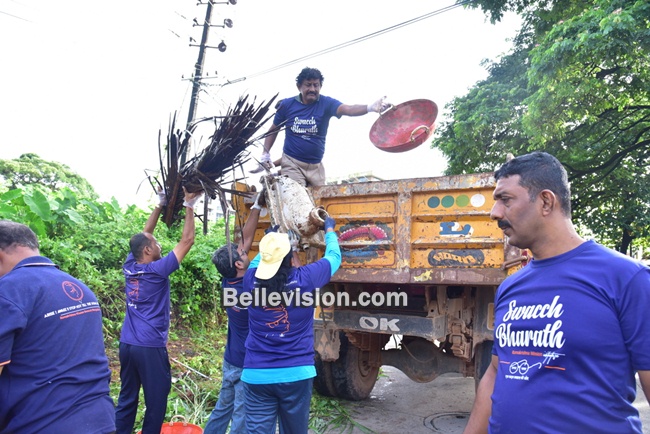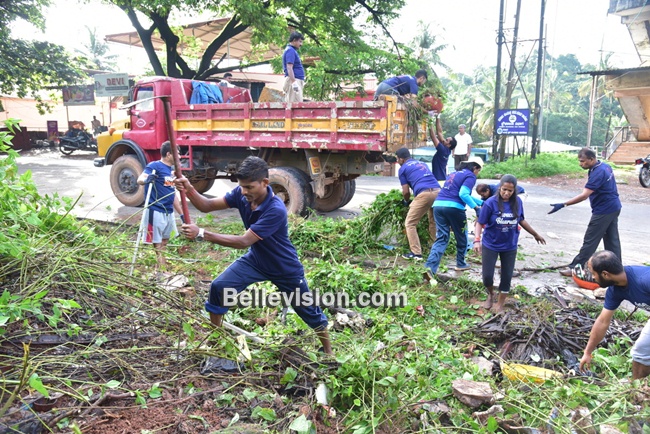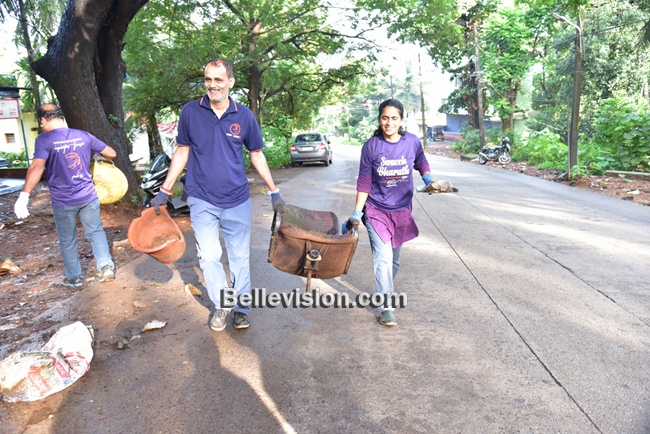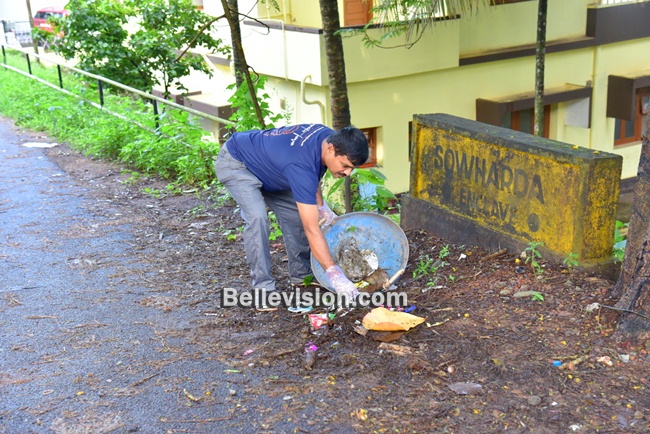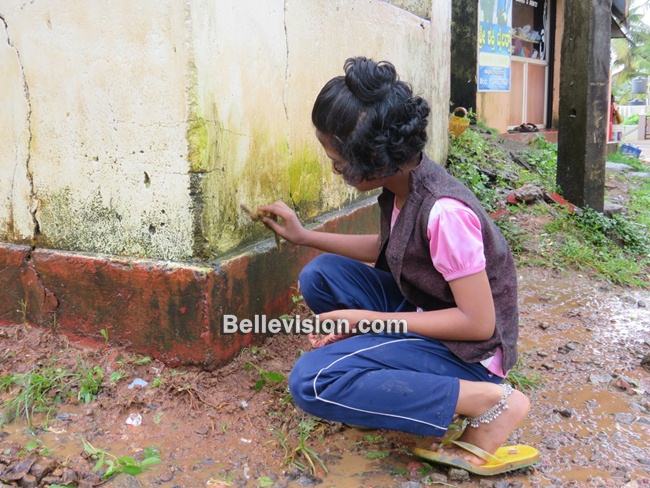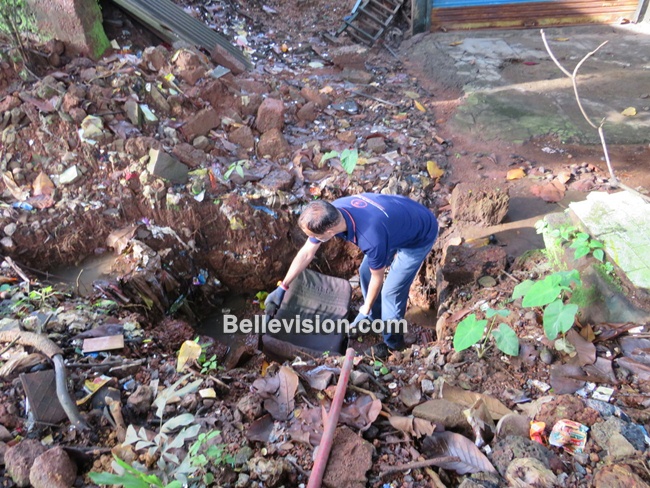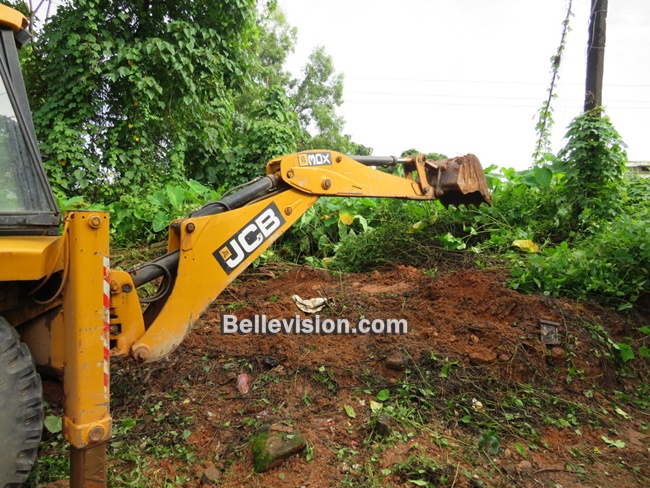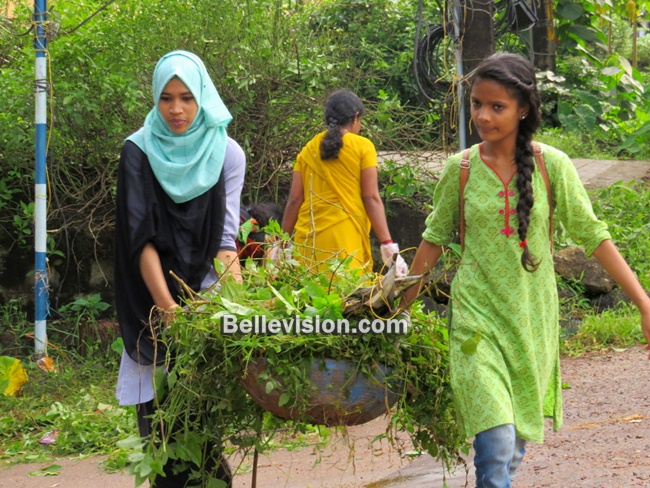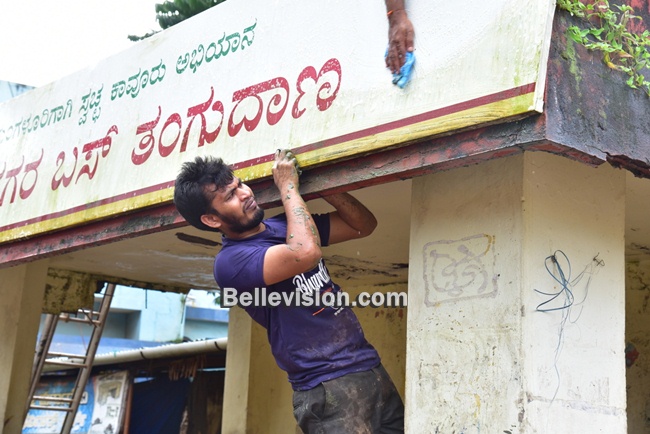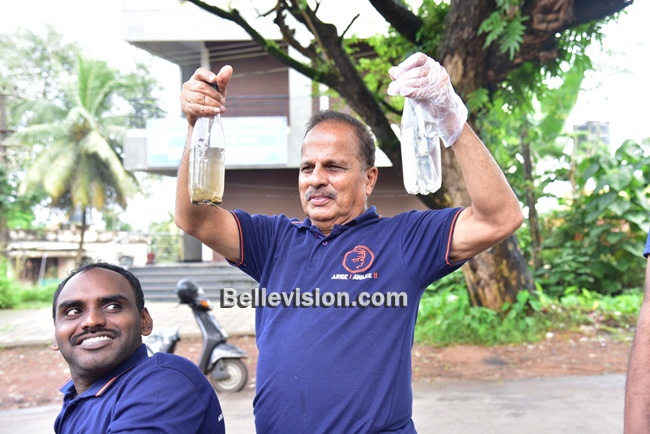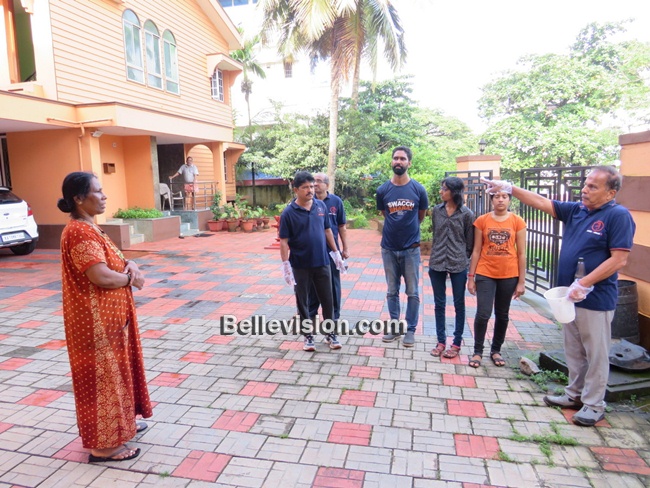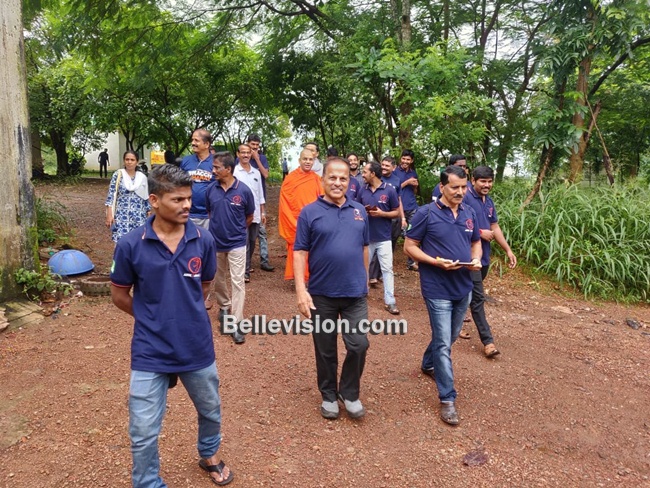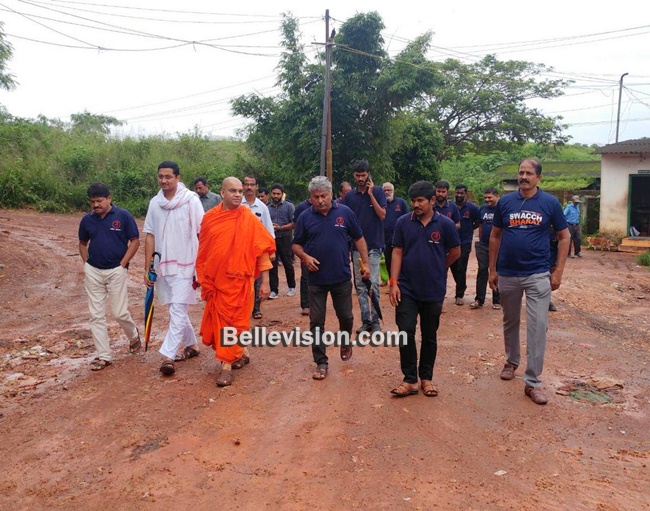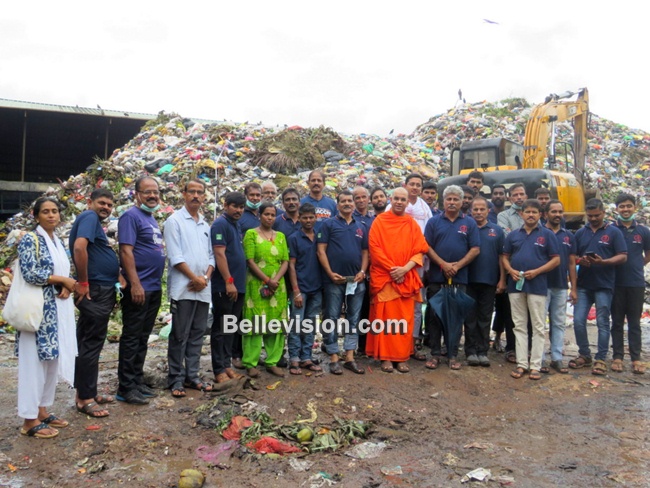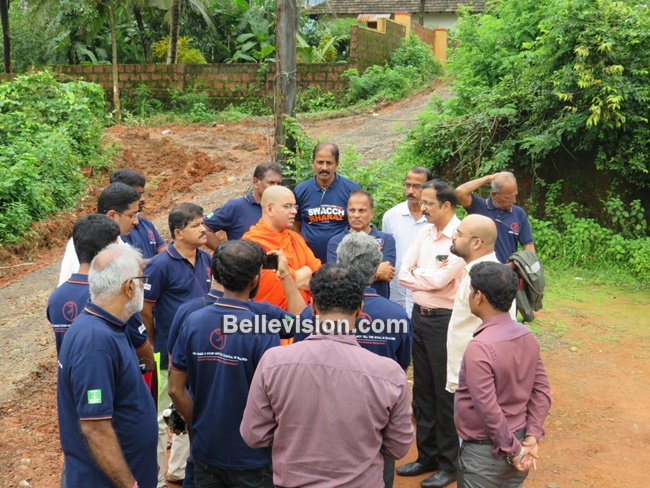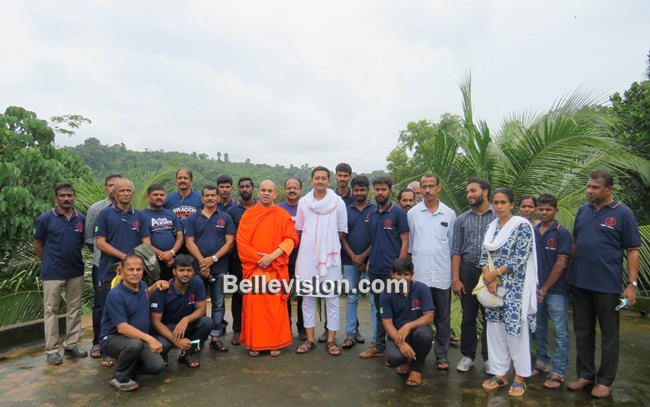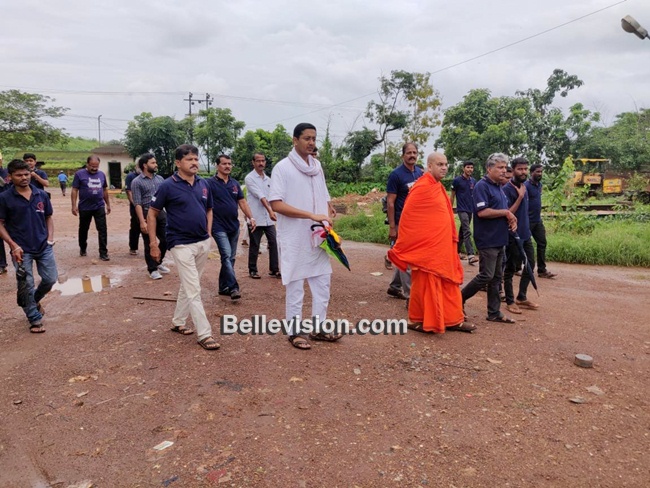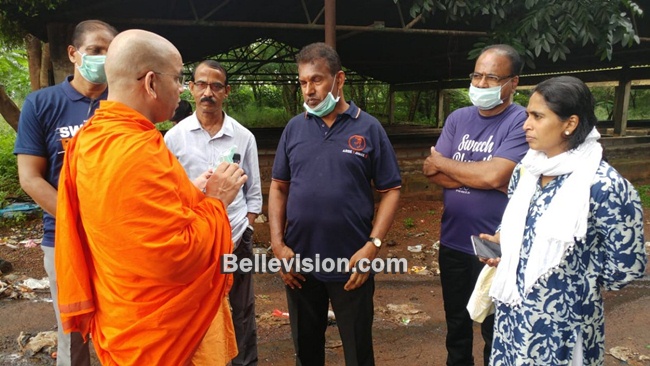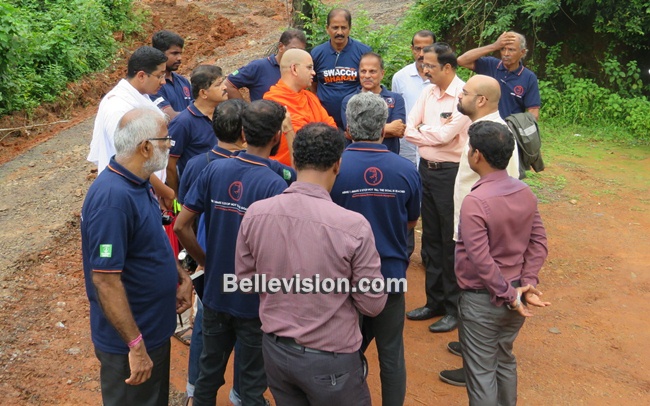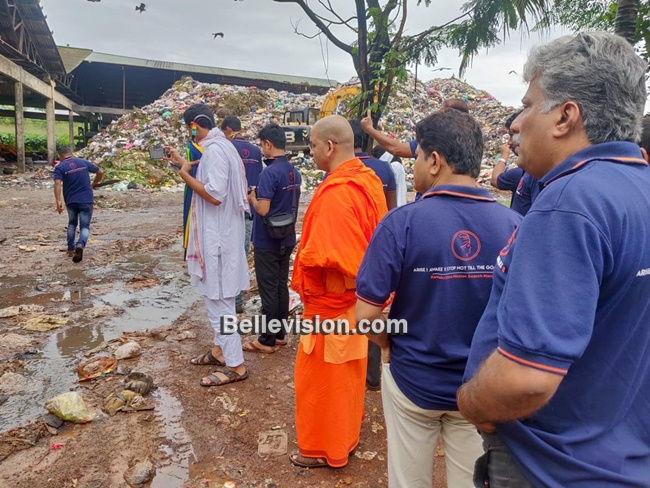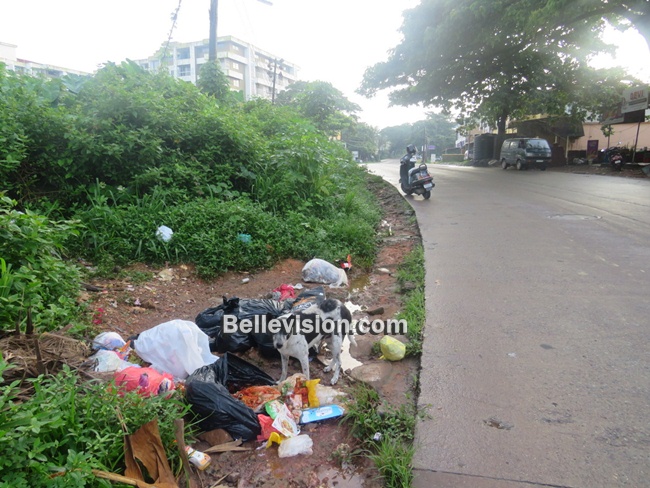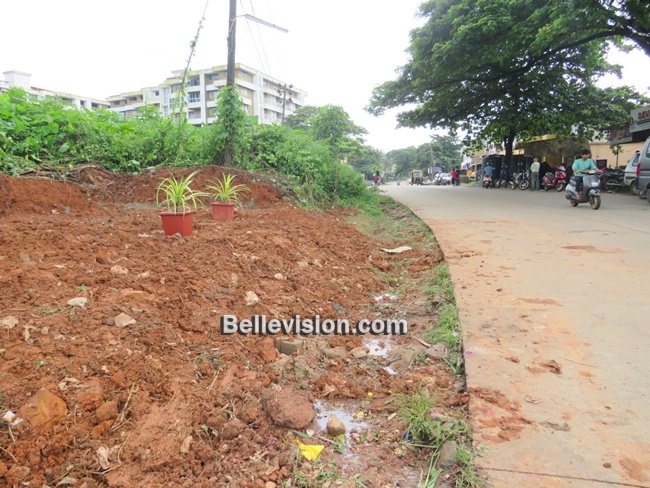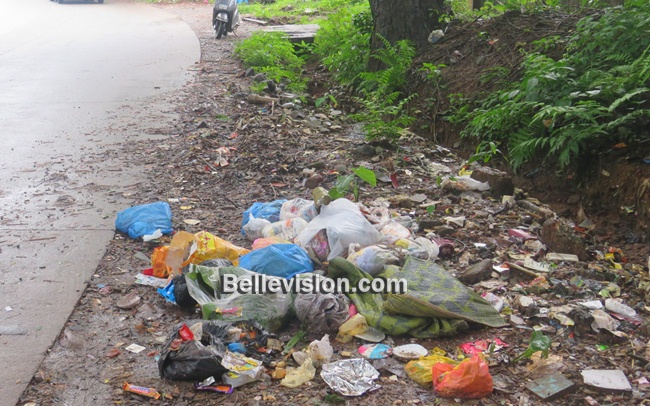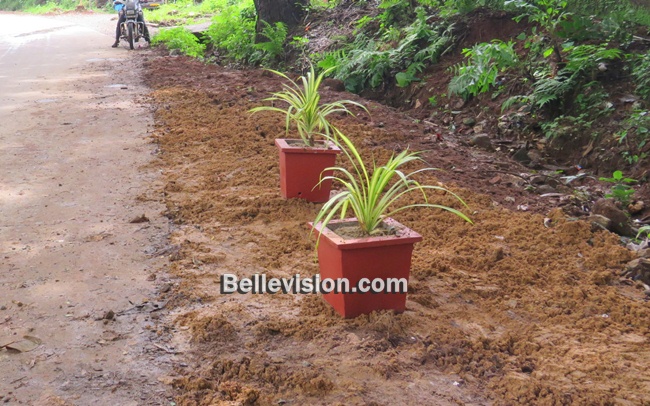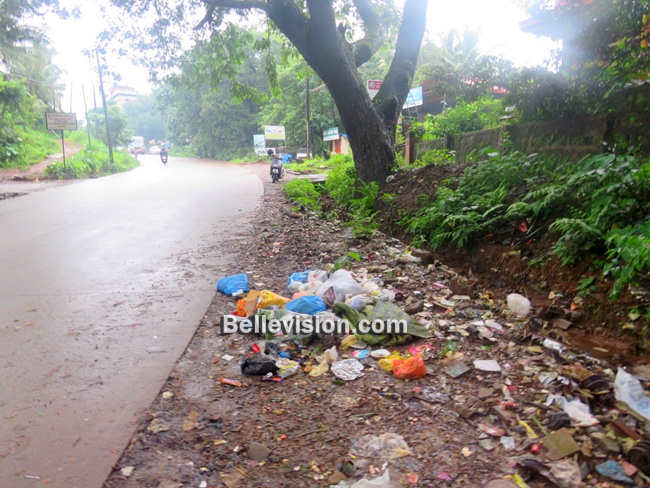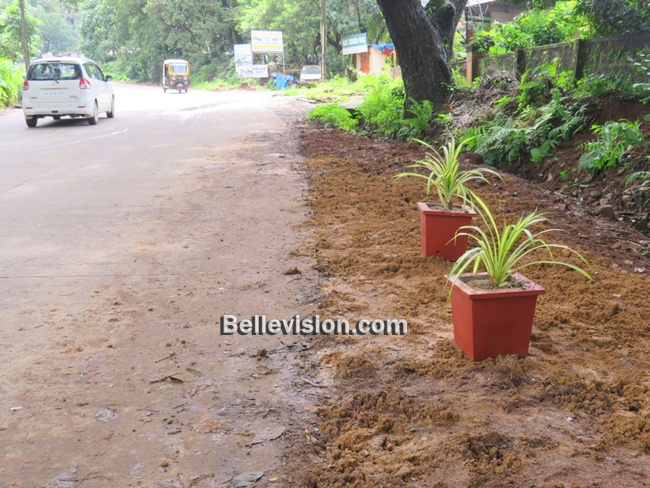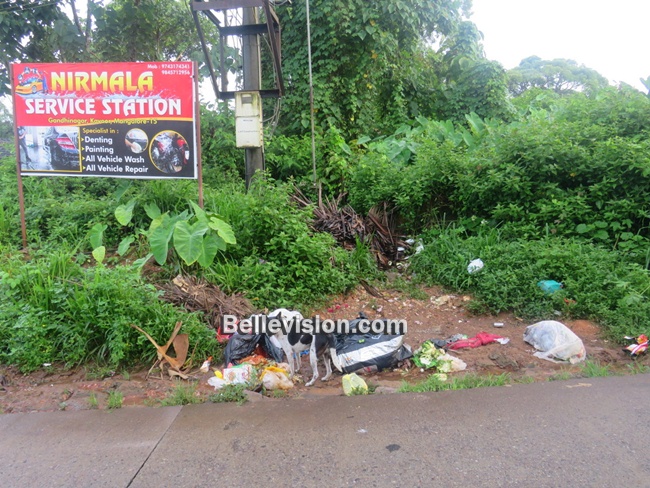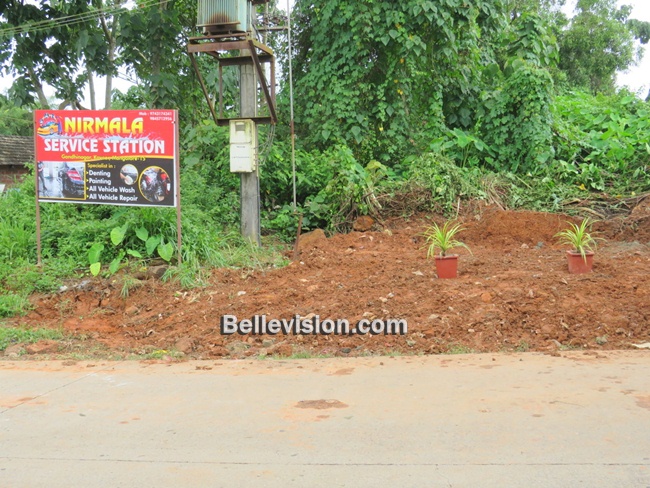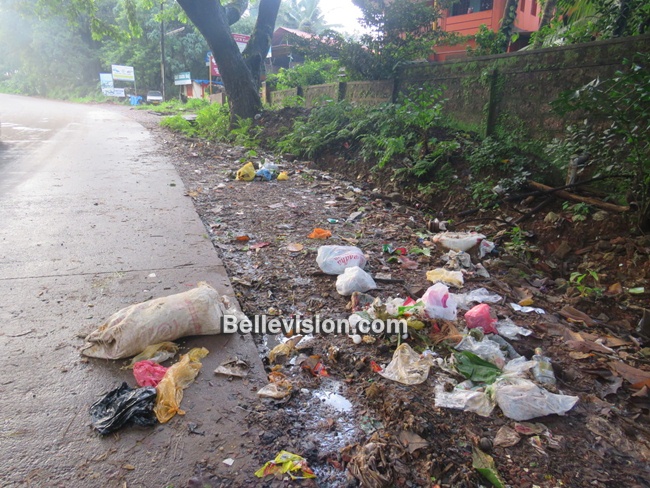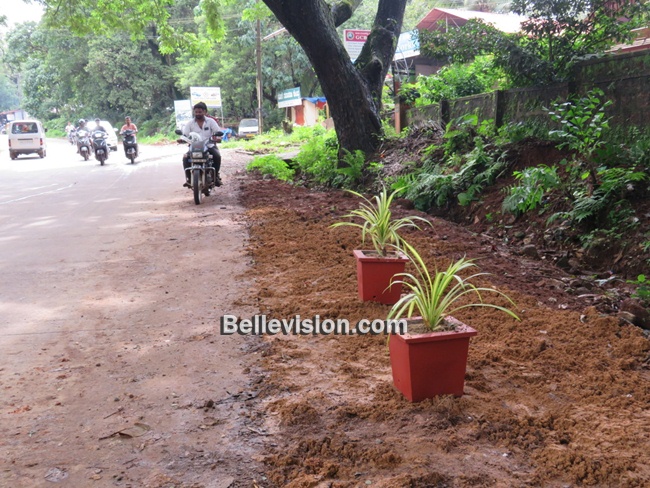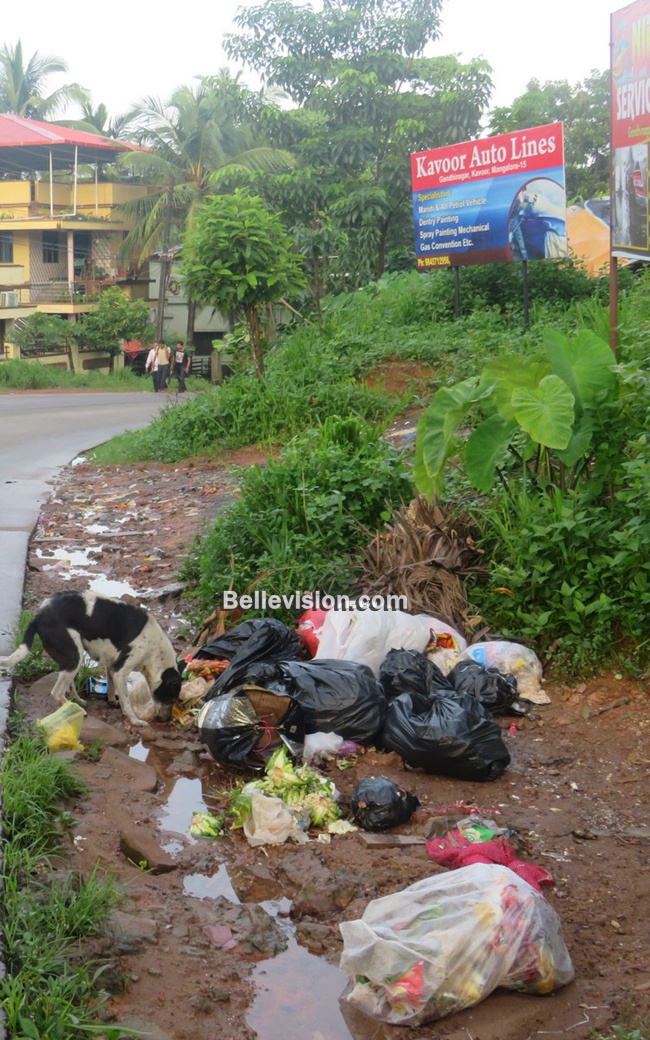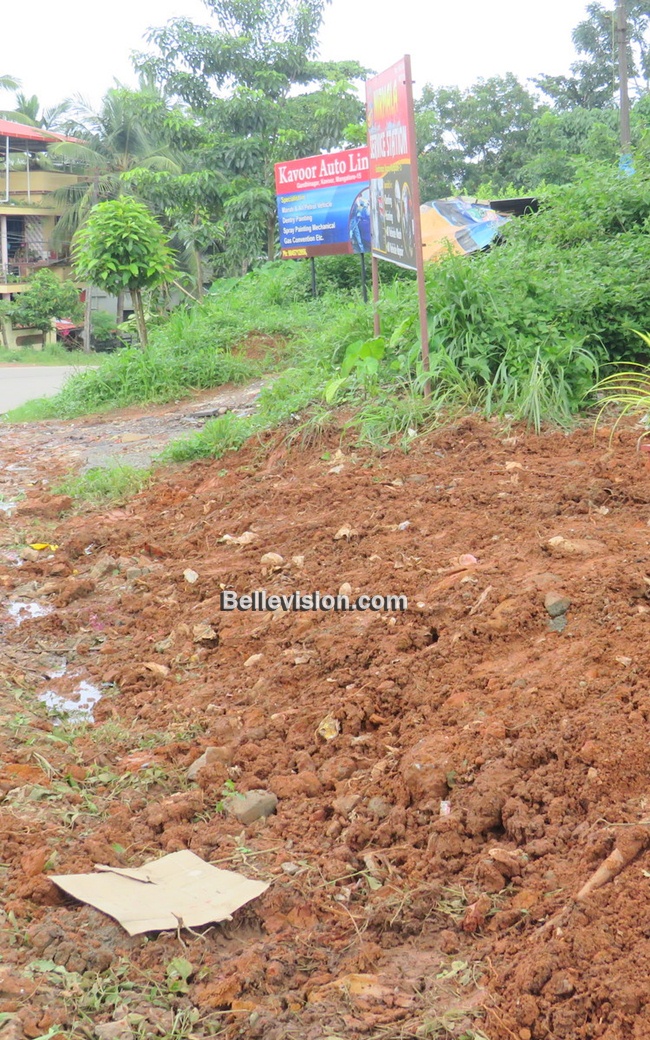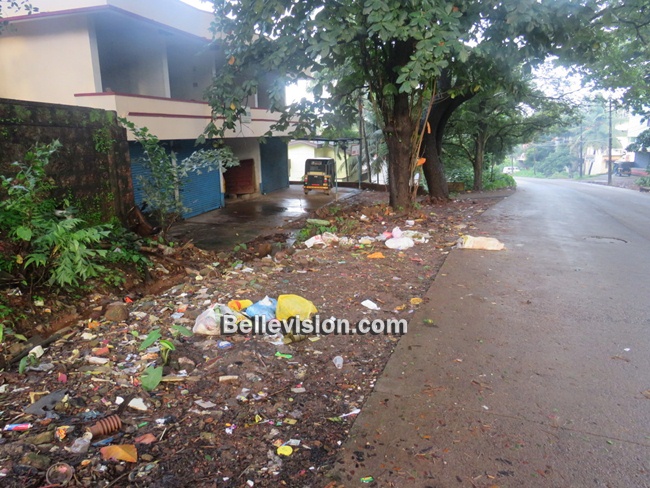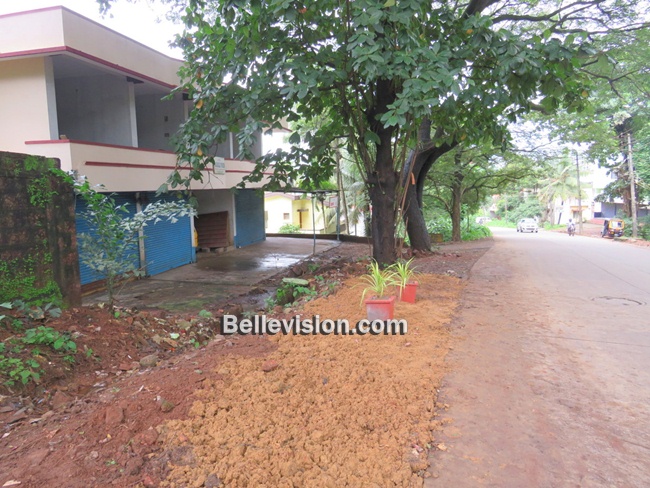 Cleanliness: After the flagging off, volunteers were divided into four teams. Sudhakar Kavoor led a group of volunteers in removing heaps of garbage on the road leading towards Kavoor Junction. The surrounding area was levelled. Umanath Kotekar and Sachin Kavoor led another team of volunteers who cleared a blackspot on the road leading towards Kuloor from Gandhinagar. Weeds and overgrown grass was also cut and using JCB, the spot was levelled. At both the spots decorative flower plants were placed to dissuade the public from littering further. Third team of volunteers led by Harish Prabhu and Kodange Balakrishna Naik cleaned the Gandhinagar Bus Stand and repainted it. Mahesh D, General Manager, Mangaluru Smart City led the students from GFGC, Kavoor cleaned both the roadsides of BGS School. Students of A J Institute of Technology under P N Bhat visited several households in the locality and carried out awareness drive urging them to keep the area clean. Punith Poojary and students of SVS College cleaned the compound walls of Wenlock Hospital where art work was done last year on the theme Swacch Bharath. Sudhir Vamanjoor and others cleaned the Yekkur Bus Shelter & painted the seats beautifying the spot. MRPL is sponsoring these drives.
Visit to Pacchanady: About 30 volunteers of Ramakrishna Mission Swacch Mangaluru team visited the Pacchanady dumping yard and solid waste management equipment to study the ground reality. They tried to understand the gravity of the situation as presently the waste is flowing and submerged parts of Mandara village levelling acres of lush green gardens and several houses. They also discussed several measures to be taken to prevent repeating such blunders. Swami Ekagamyananda of Ramakrishna Mission accompanied the volunteers to the spot.