Udupi: Kunjarugiri temple hand-delivers flood relief materials to victims of Uttara Kannada
By B Pundalika Marate

Bellevision Media Network


Udupi, 21 Aug: The flood-relief items that were donated by Kunjarugiri temple, near here were personally handed over to the distressed people living in a remote village of Mallapura, near Karwar, Uttara Kannada district of Karnataka on Tuesday, August 20.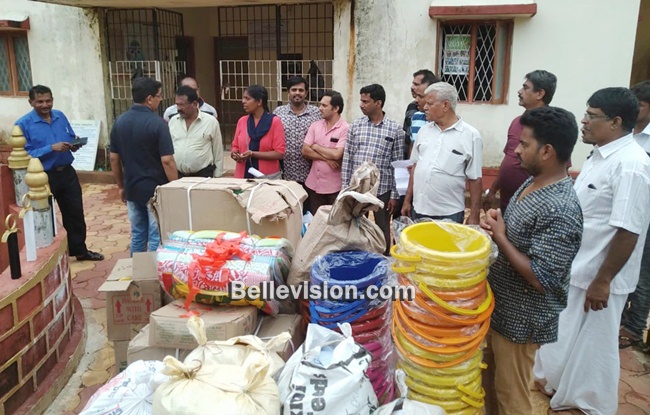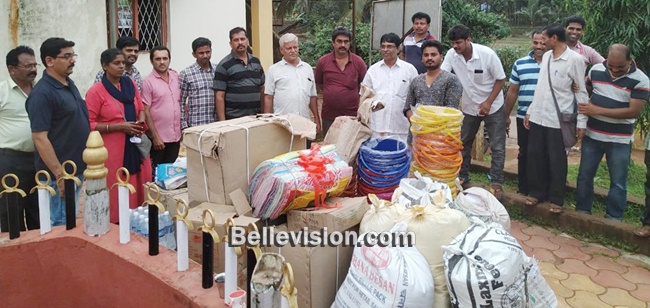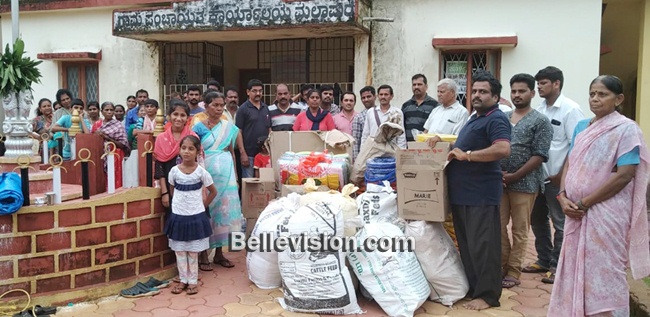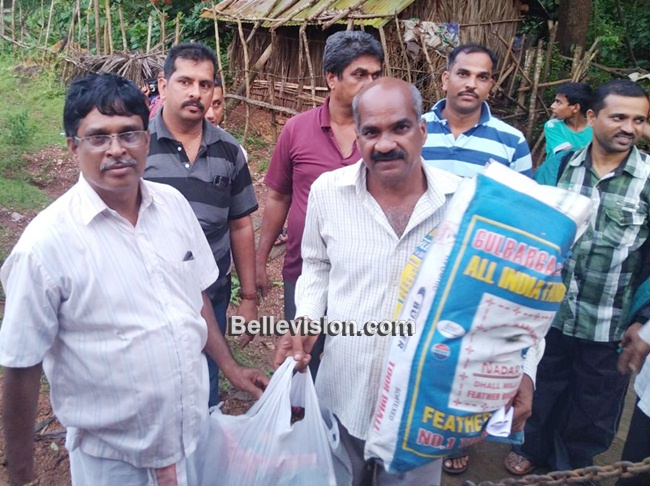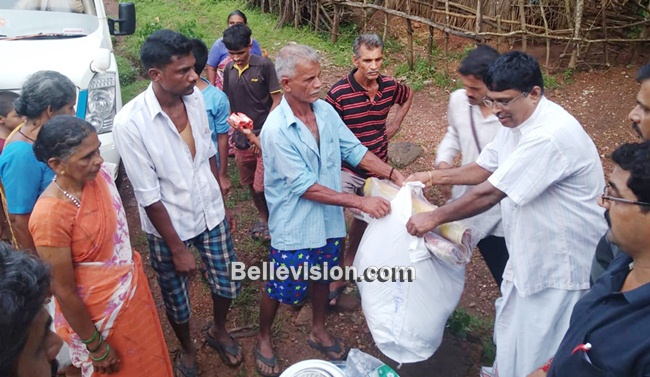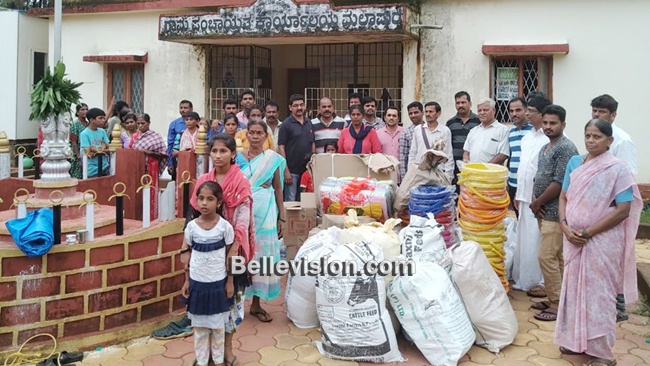 The temple manager led group distributed the relief materials such as saris, clothes, food grains, utensils etc worth over Rs 5 lac to the affected people in Mallapura. The local RSS activists and volunteers assisted in identifying the genuine victims of floods.
The temple celebrant Laxminarayana Upadhyaya, Pajaka Madwaraj Bhat, Pattabirama Acharya, Giridar Aithal and others accompanied the relief materials to Mallapura.
Mallapura gram panchayat office bearers, PDO and locals were present.