Lobo TVS Belthangady organizes Kargil Vijay Diwas to honour Kargil War Heroes
By Alphonse Mendonsa

Bellevision Media Network


Belthangady, 26 Jul: Kargil Vijay Diwas, named after the successful Operation Vijay, is celebrated in India on 26 July. On this date in 1999, India successfully took command of the high outposts which had been lost to Pakistan. The Kargil war was fought for more nearly three months ended on 26 July and resulted in loss of life on both the sides. The war ended with India regaining control of all the previously held territory, hence re-establishing the status quo ante bellum. Kargil Vijay Diwas is celebrated on 26 July every year in honour of the Kargil War's Heroes. This day is celebrated in the Kargil–Dras sector and the national capital New Delhi, where the Prime Minister of India pays homage to the soldiers at Amar Jawan Jyoti at India Gate every year. Functions are also organized all over the country to commemorate the contributions of the armed forces.
Lobo TVS Motors too joined in hounering the brave soldiers by felicitating the three Kargil war Heroes namely Chandappa D.S., Subramani I.M., and Vijay Fernandes.
The Kargil Vijay Diwas began at 10am at the premises of Lobo Motors, Beltangady with a warm welcome by Ronald Lobo (Propriter, Lobo Motors, Belthangady) to the guests and various service men attended the celebration. He accorded a warm welcome to the Chief Guest of the day Major General (Retired) Mr. M.V. Bhat (Belthangady), Mr. Sri Krishna Bhatt (President, Ex Army Association, Belthangady Taluk), Odiyappa Gowda (Traffic Inspector, Belthangady), Mr. Clevious D'Souza (Inspector, Fire brigade), Mr. Rajesh Shetty (General Manager, Sairadha TVS, Mangaluru). The guests were honoured with roses. While welcoming the guests, Ronald said that in our life everyone has a role model to look up. In this regard, it is very important to recognize our three defence sectors Police, Fire Brigade and Traffic Police as our role models as they work continuously to protect us. Keeping in mind this goal, I have invited chief of Police Dept, Fire Brigade and Traffic Police to join us in Kargil Vijay Diwas along with many Ex Army personnel.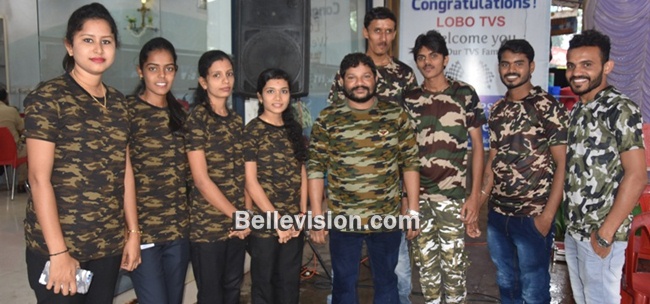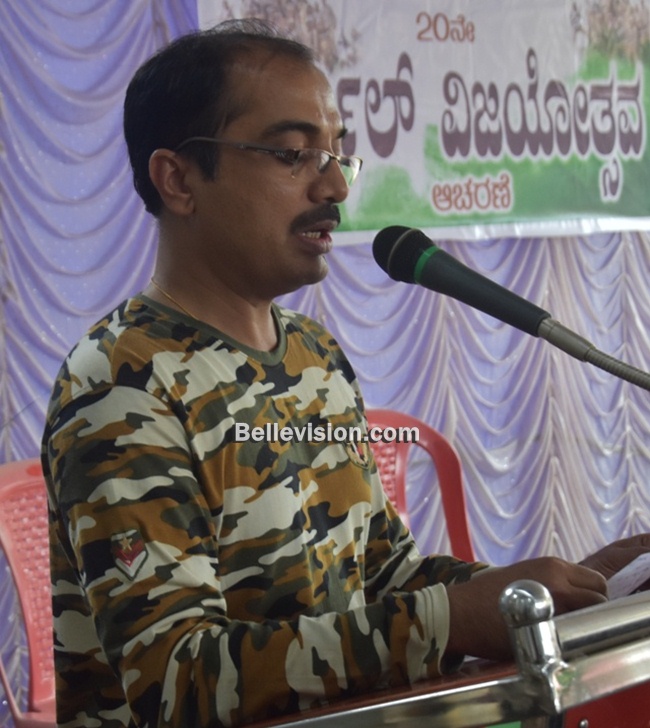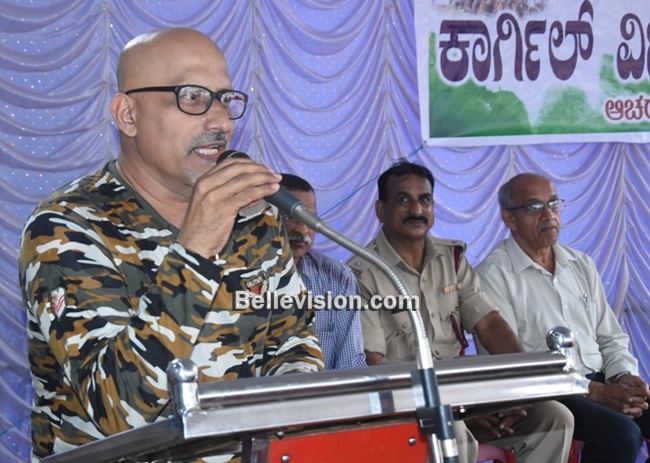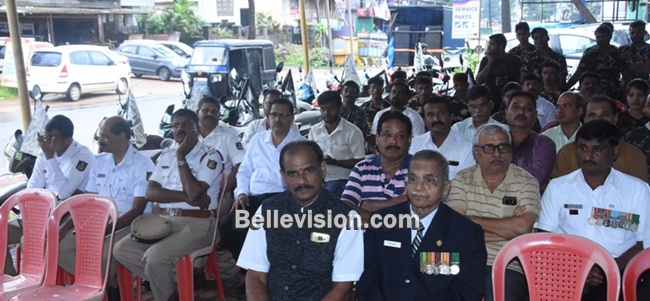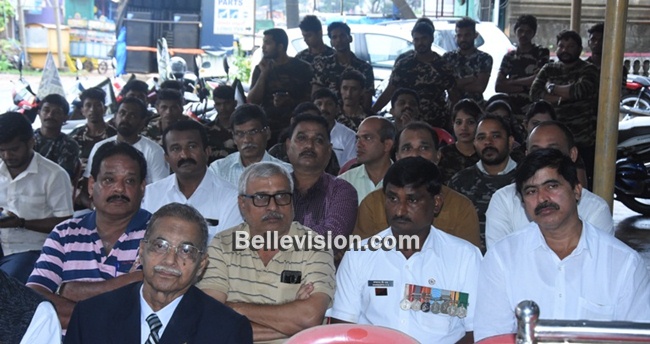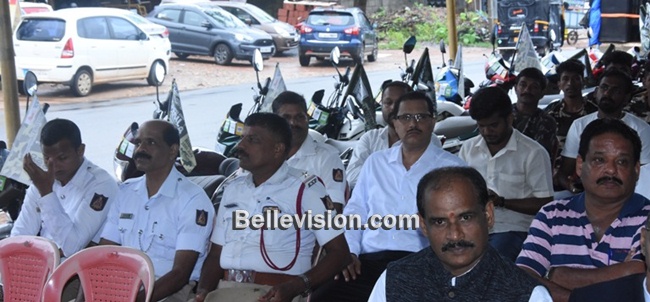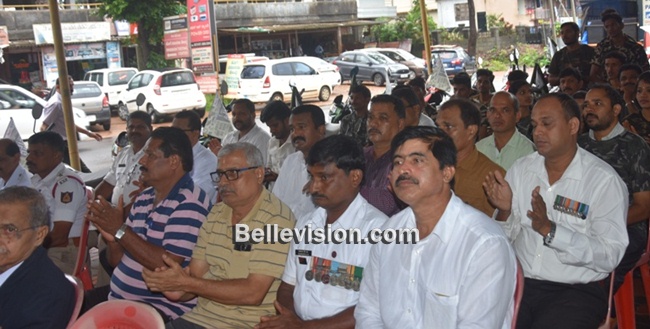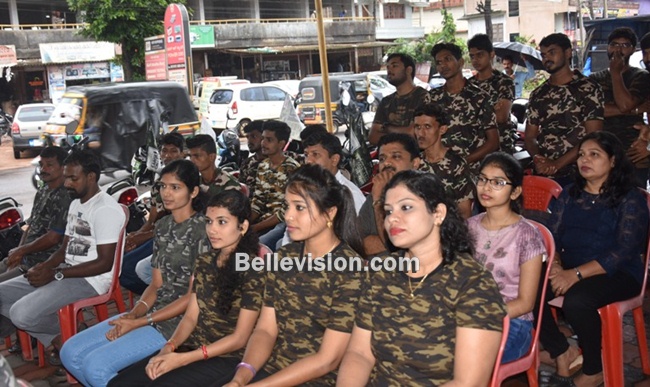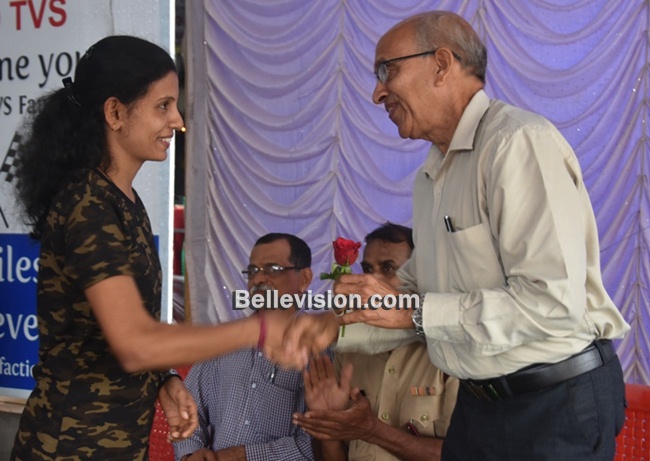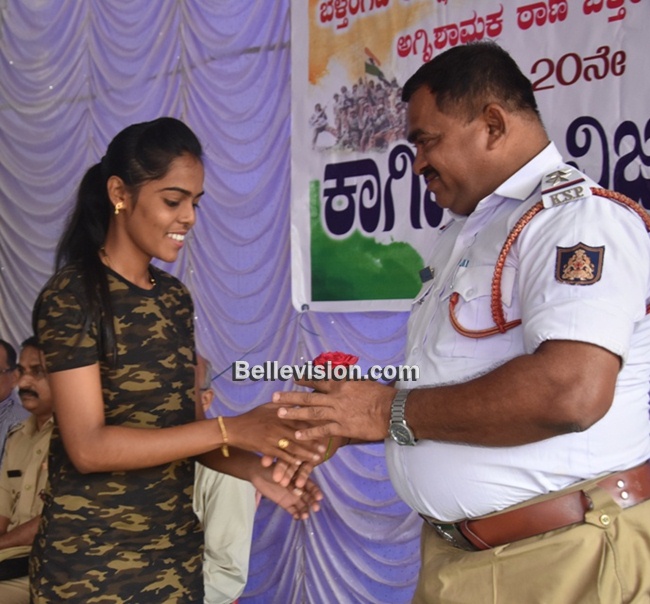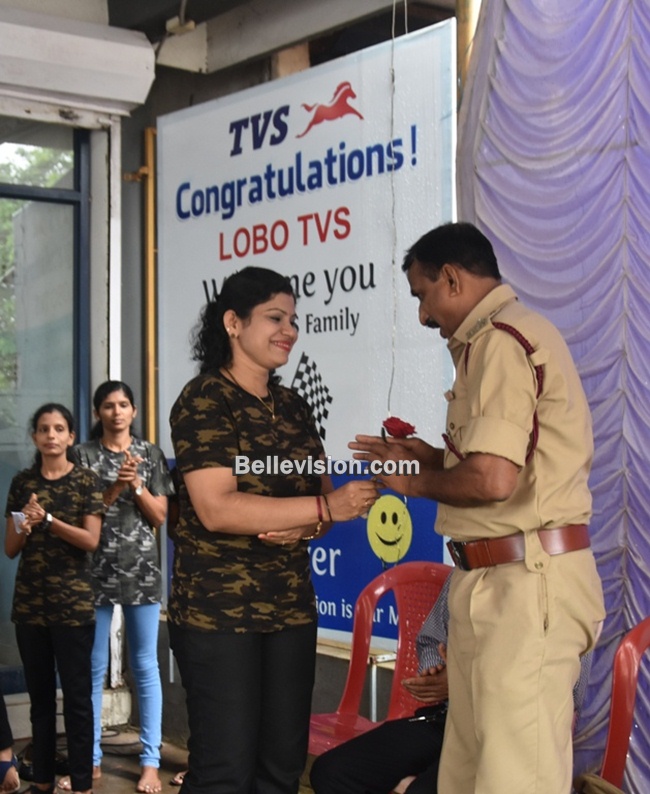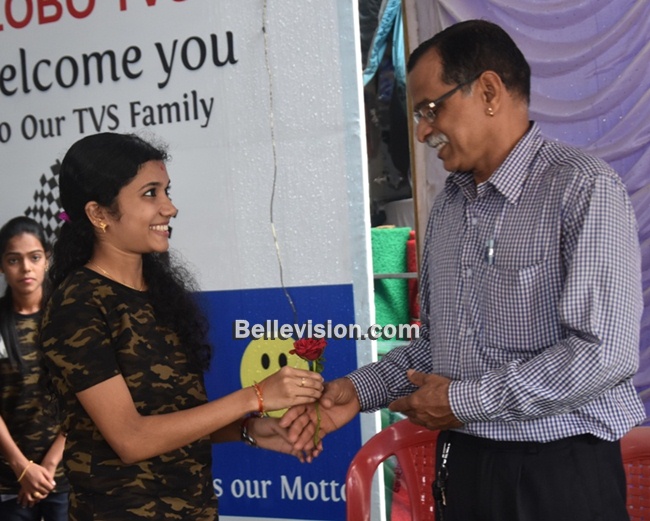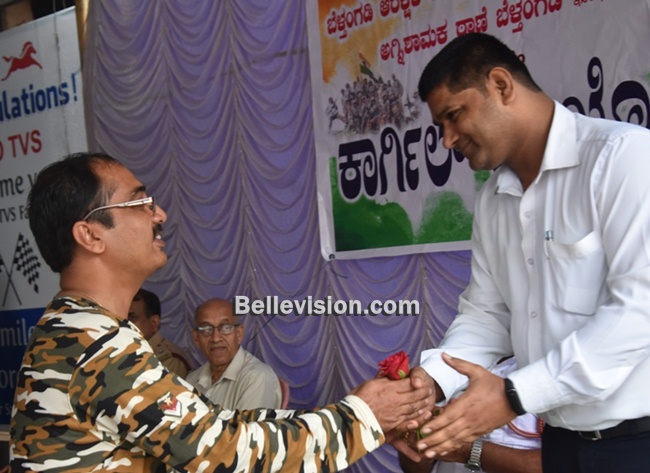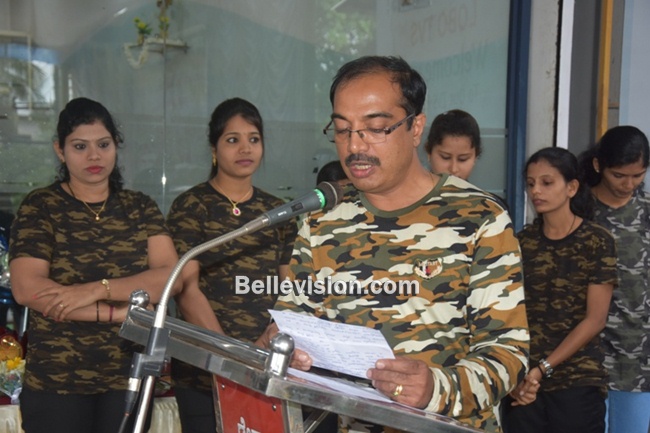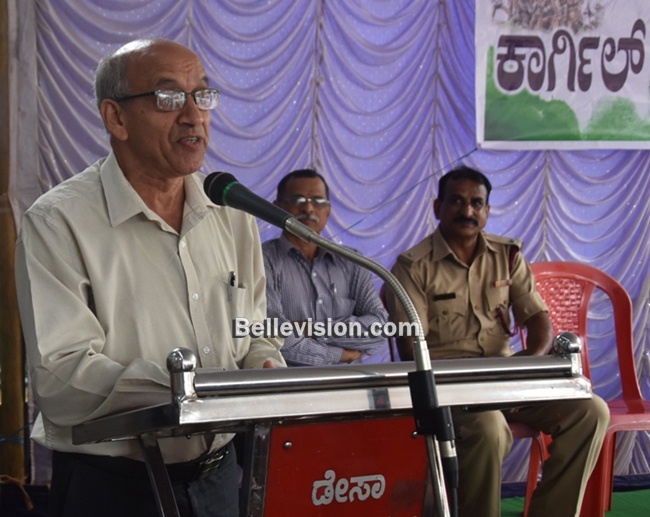 Addressing the gathering Major General M.V. Bhat appreciated the initiative taken by Lobo TVS to honour the Kargil War Heroes which is good step toward recognizing their sacrifice to the nation and protection of our people. He also recommended children to save little money towards the soldiers fund. He also said that the parents should takeinitiative to encourage their children to join the defence sector as there is much less number of people joining Army from Dakshina Kannada side.
On this auspicious occasion three Kargil War Heroes were felicitated namely: Chandappa D.S., Subramani I.M., and Vijay Fernandes. They were honoured by the guests on dais with traditional Shawl, Fruit Basket, Flower Bouquet and a memento each. Herald Sequeira (Secretary Ex Army Association) introduced the three honoured Kargil War Heroes.
Speaking on the occasion Vijay Fernandes (Kargil War Hero) said that it is a great moment to receive the honour from Lobo TVS and also it was nice to pay homage by one minute silence prayer held to respect for those sacrificed their life in Kargil. It was a good gesture by the organizers to respect Police Department, Fire Brigade and Traffic Police on this auspicious day. He also explained emotionally the tough conditions they faced in Kargil while fighting enemies. He suggested the gathering that a memorial to be built in Beltangady in honour of Kargil War Heroes.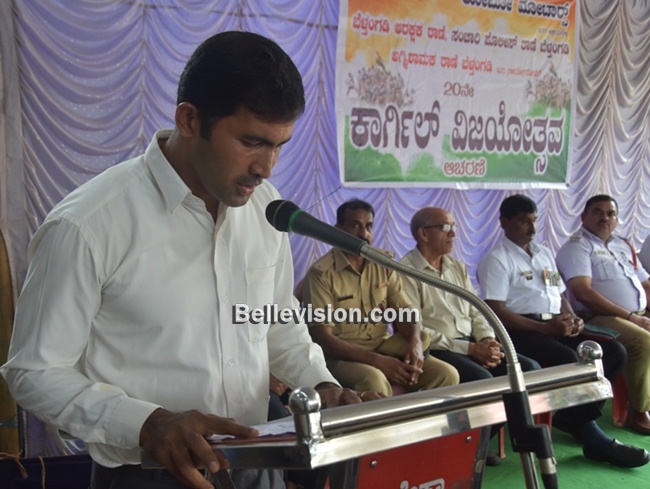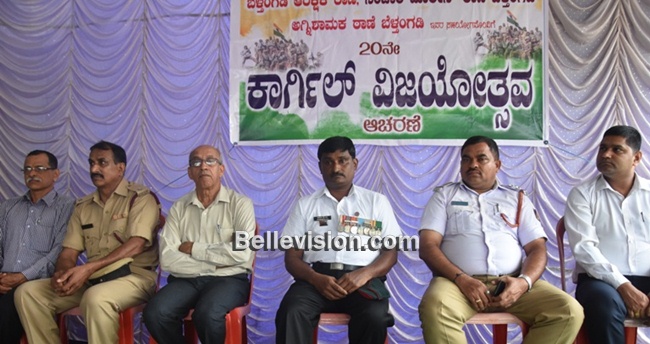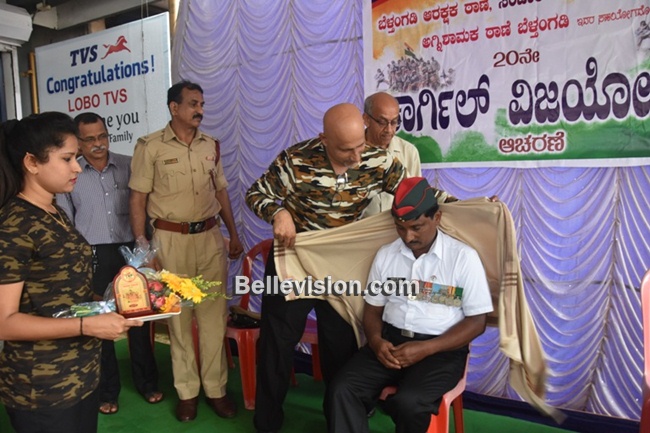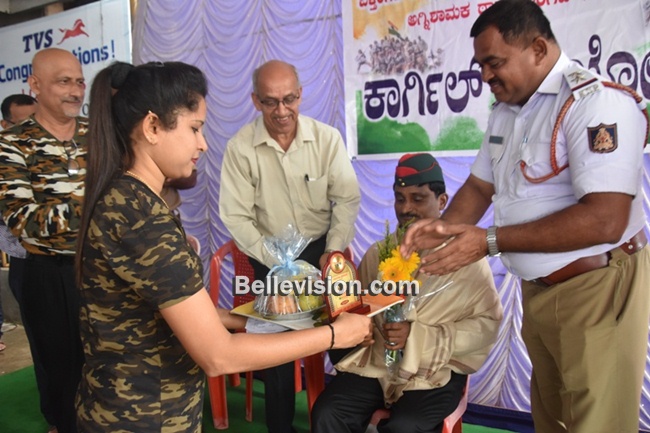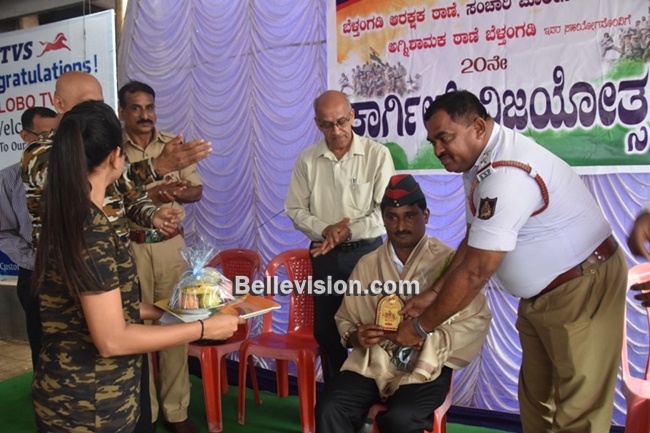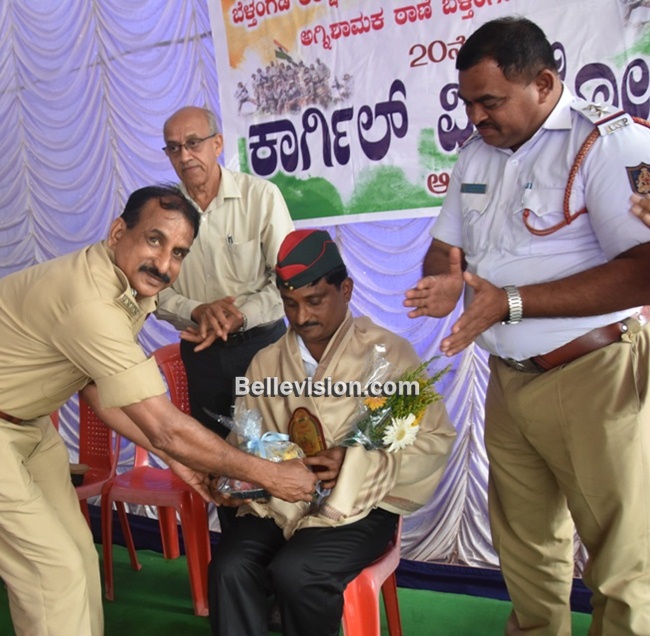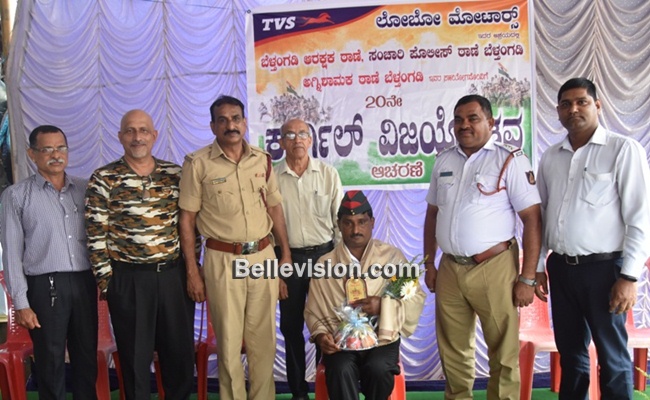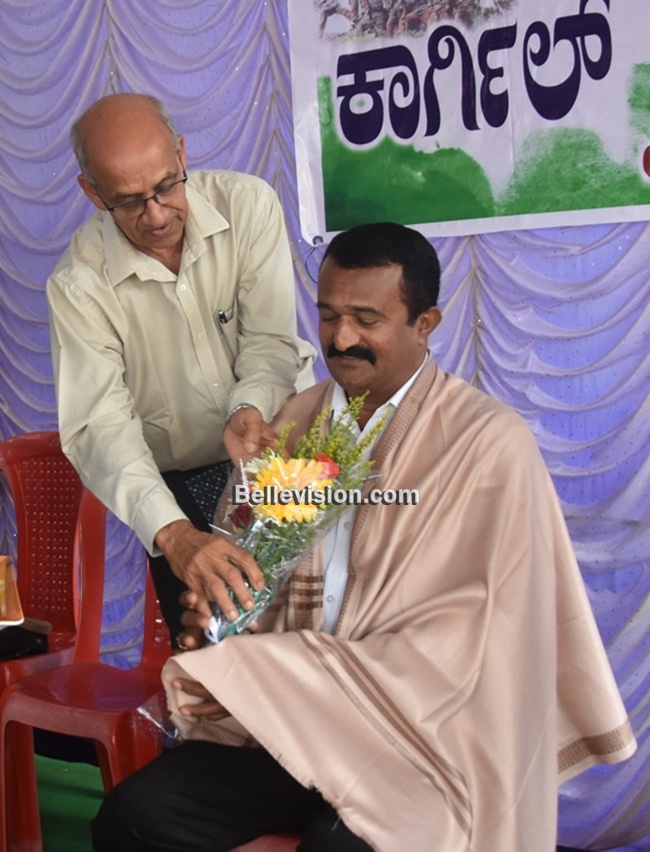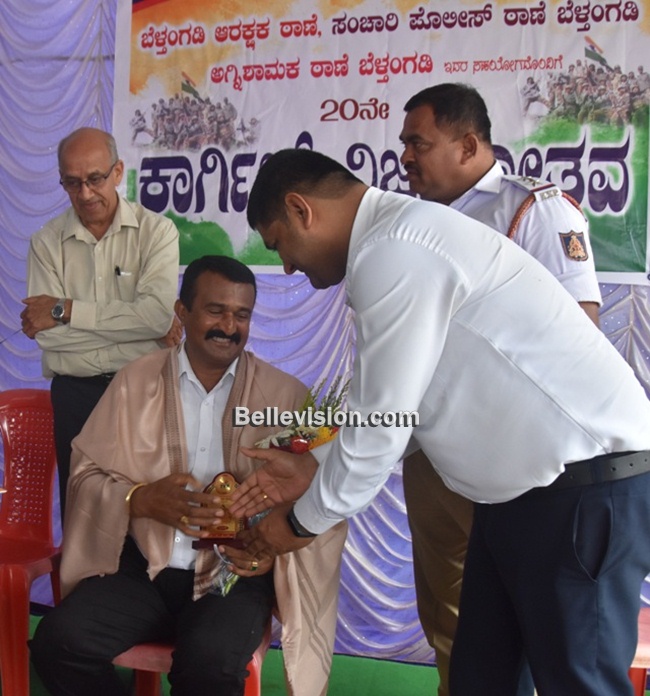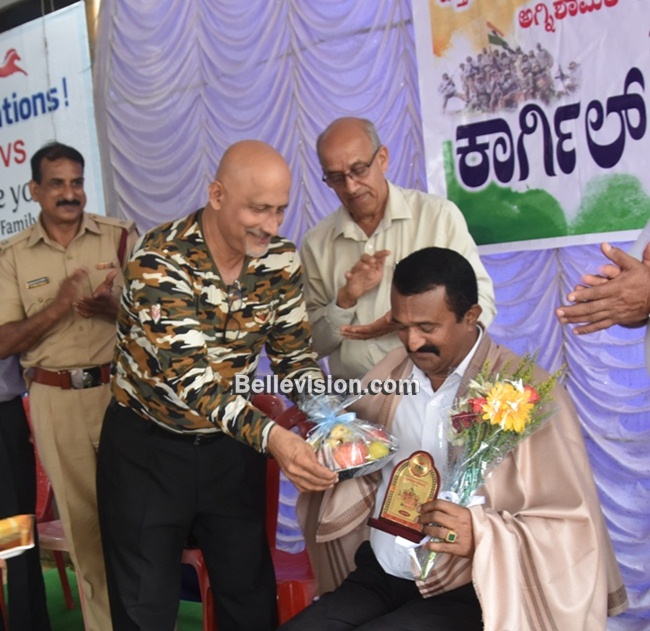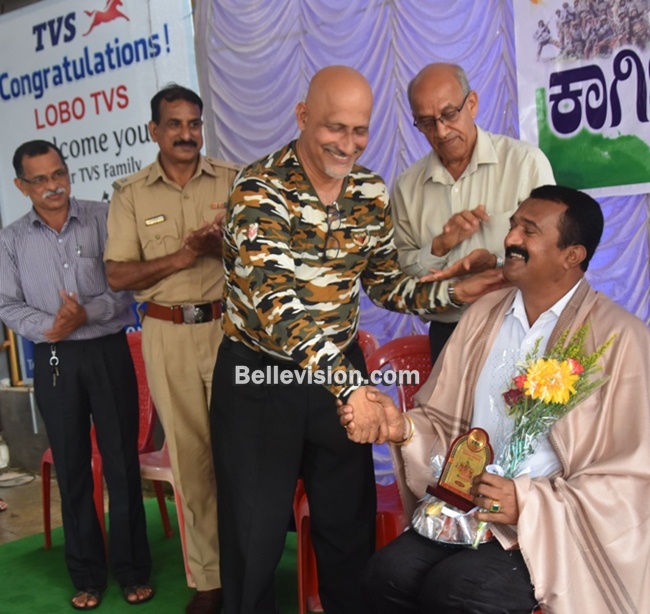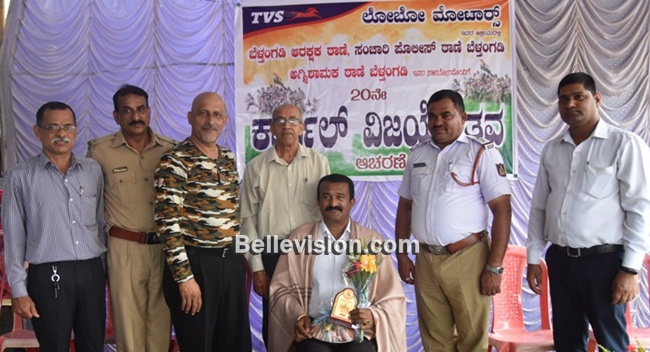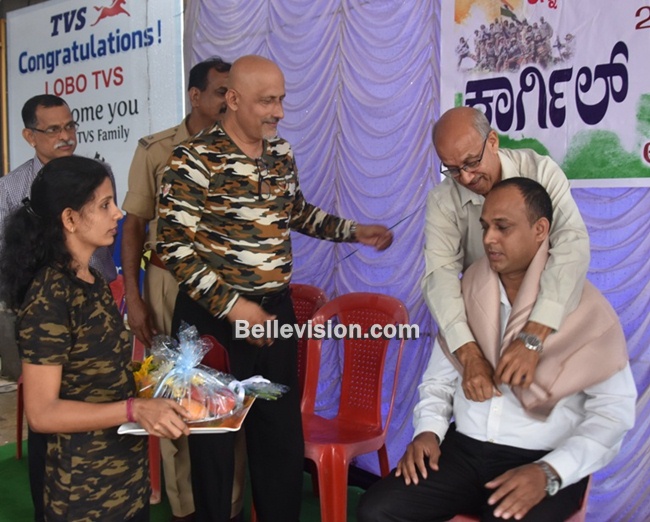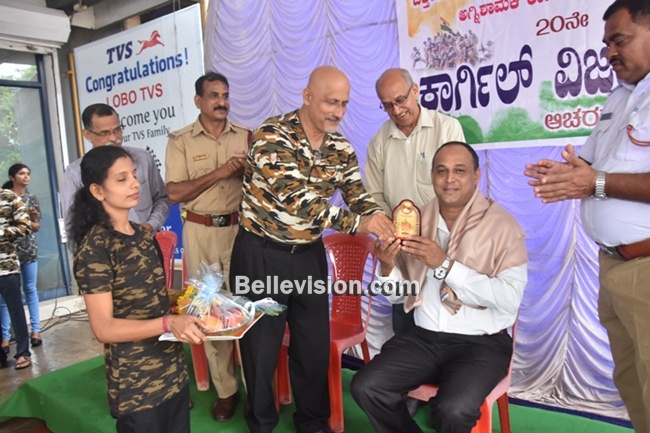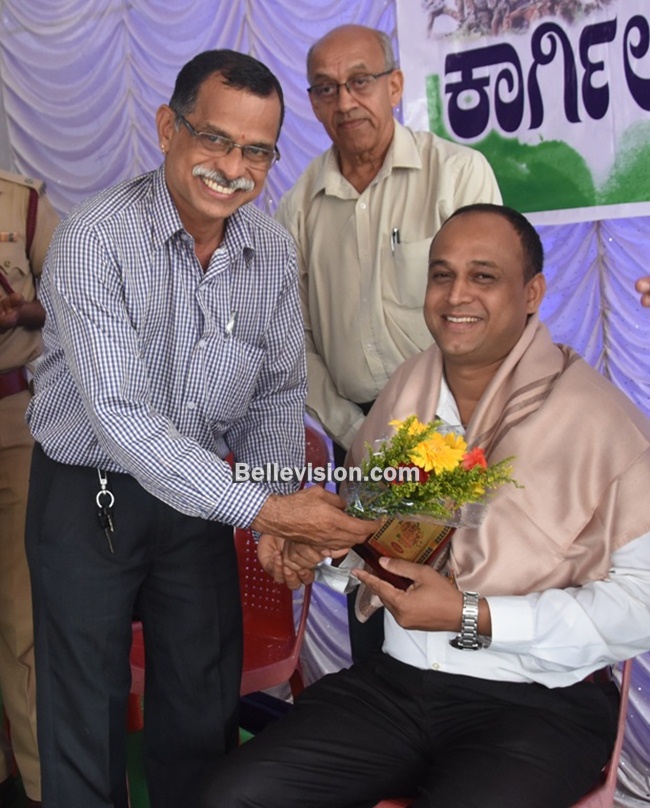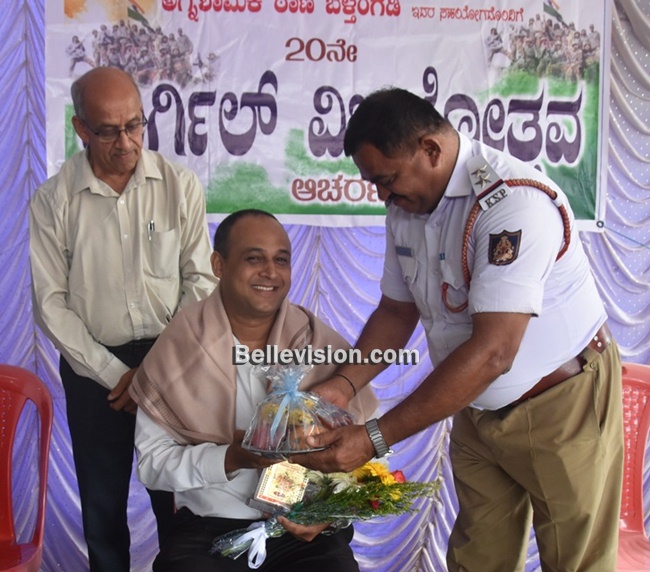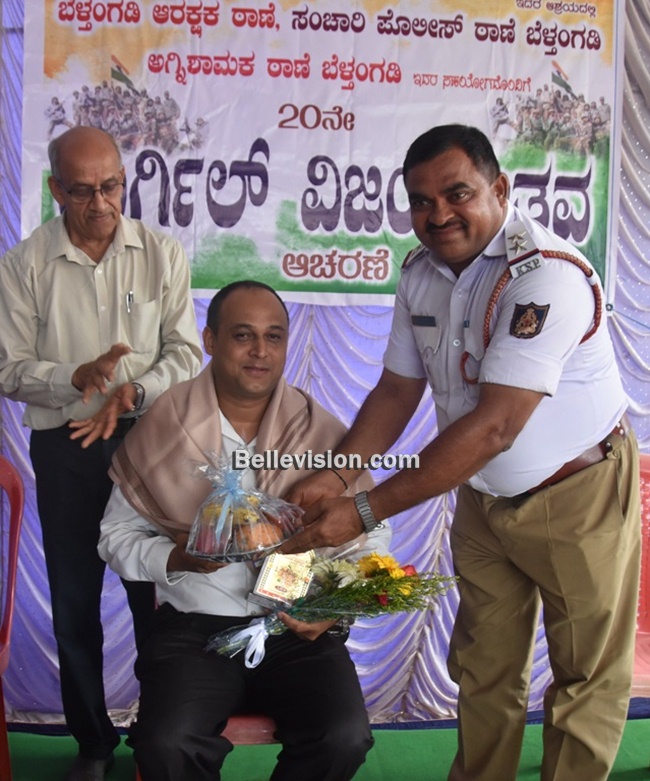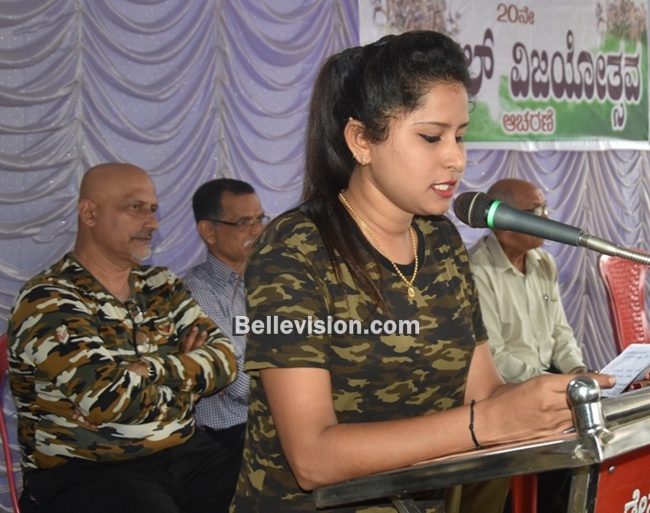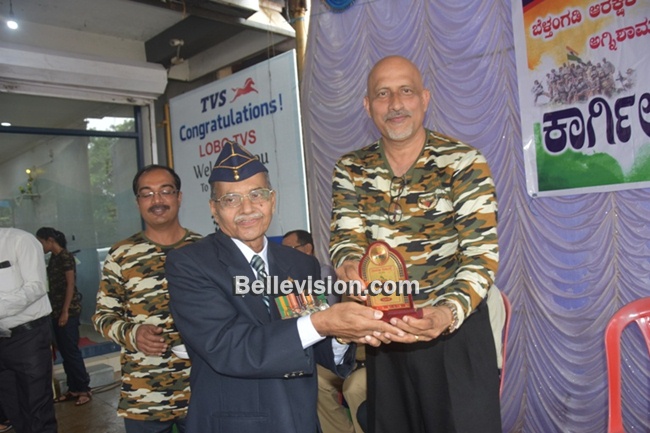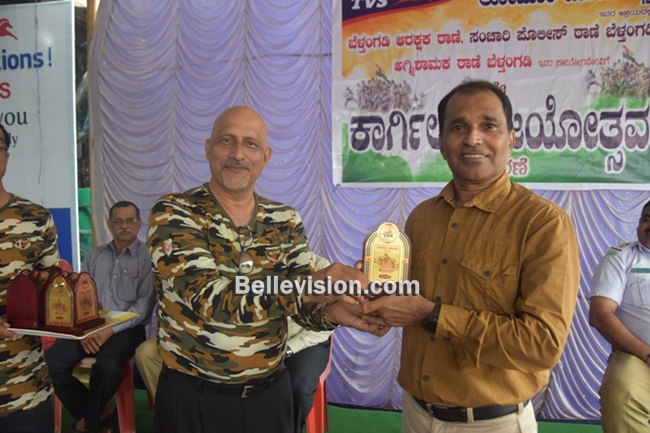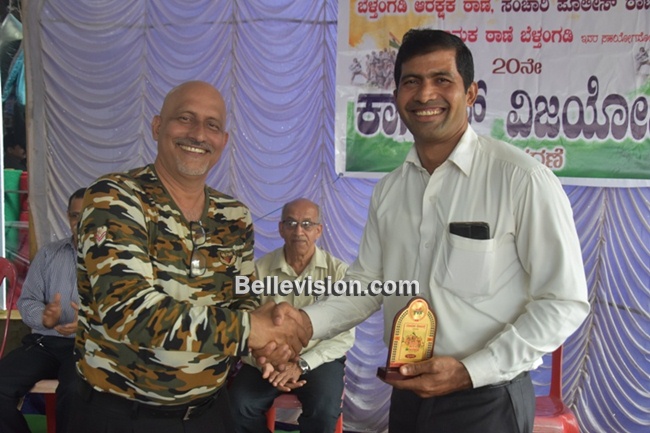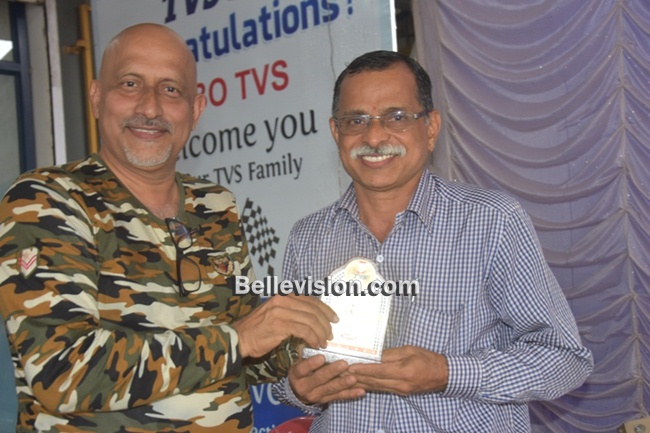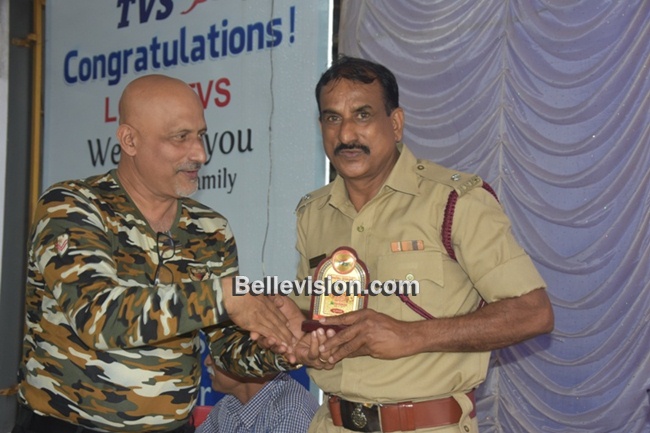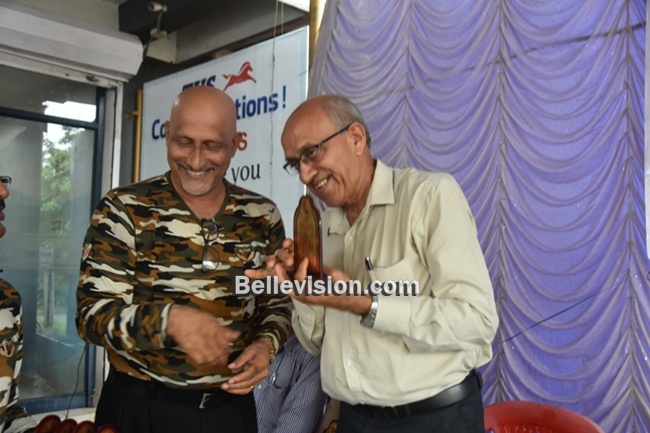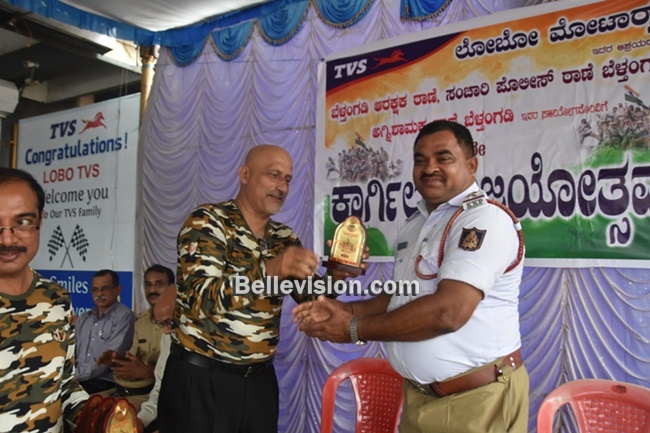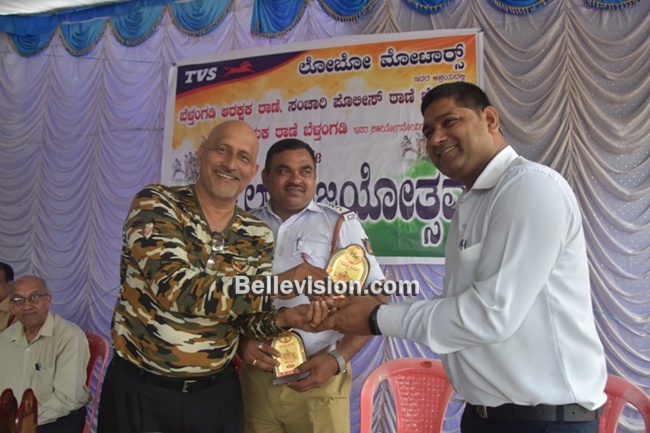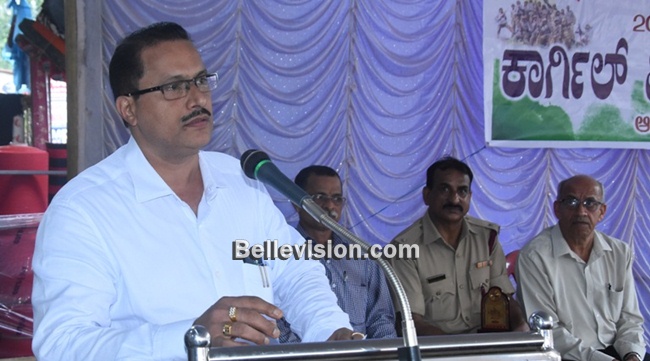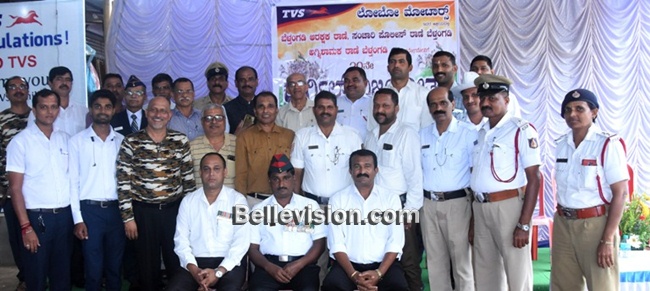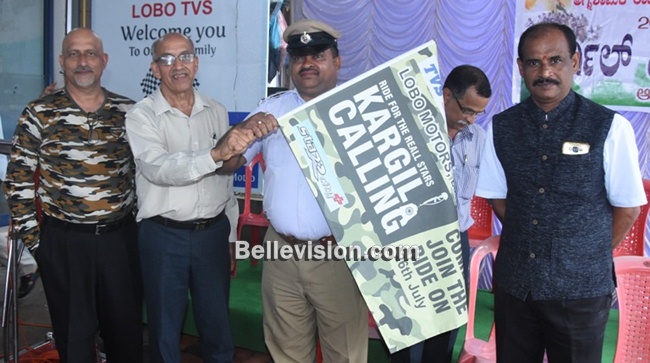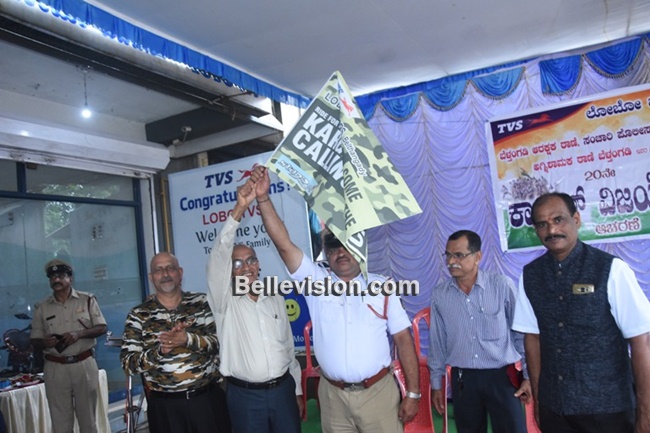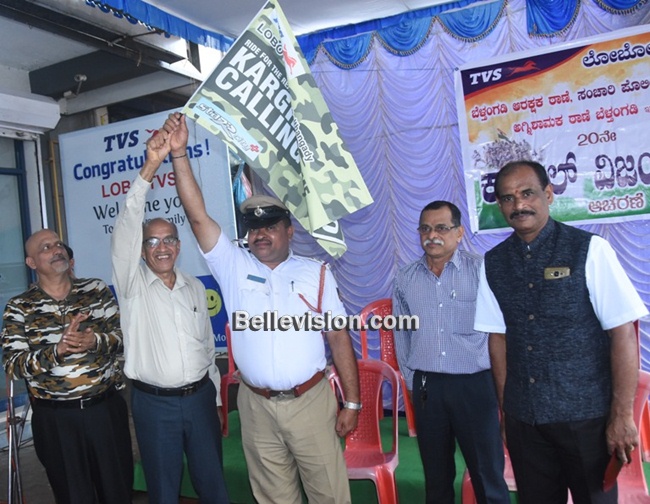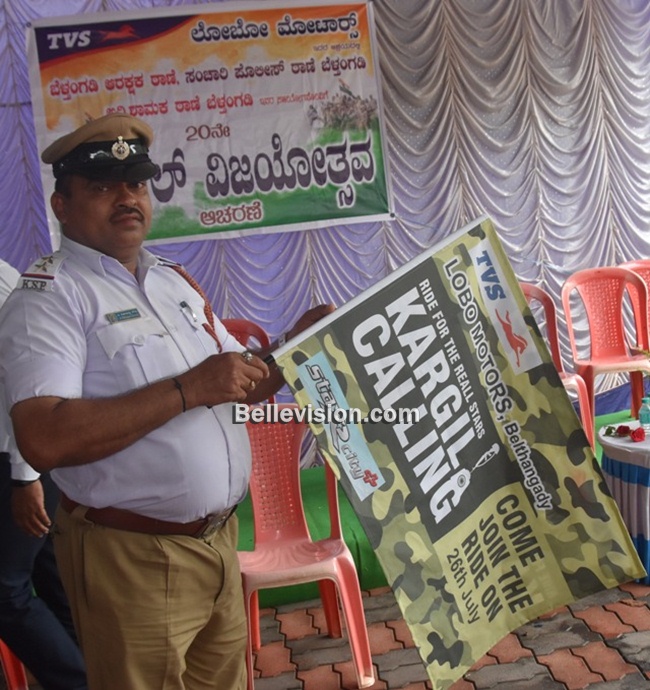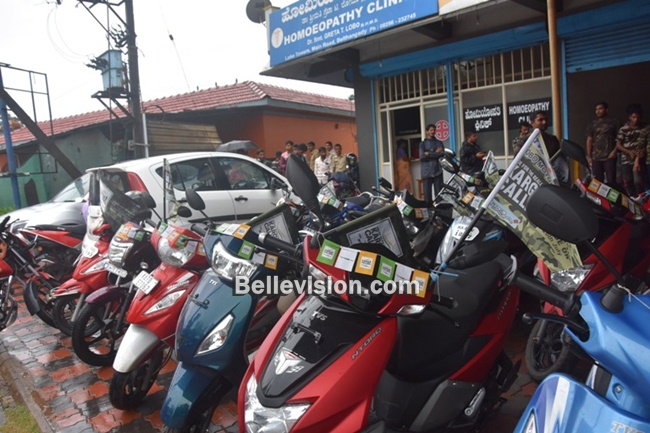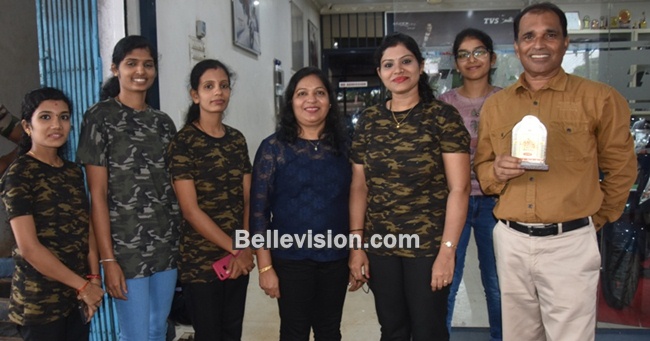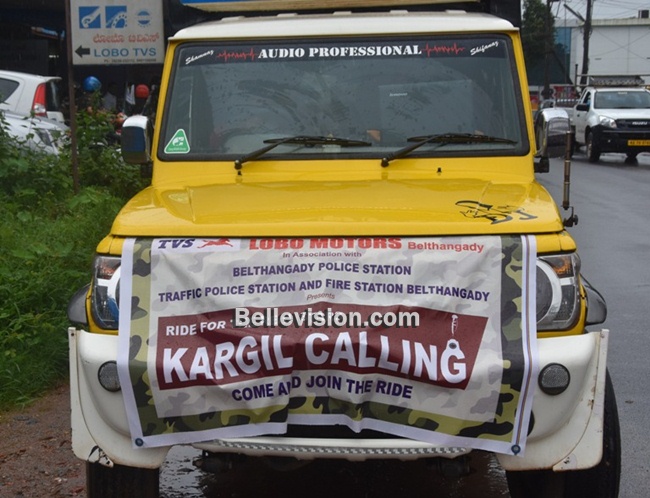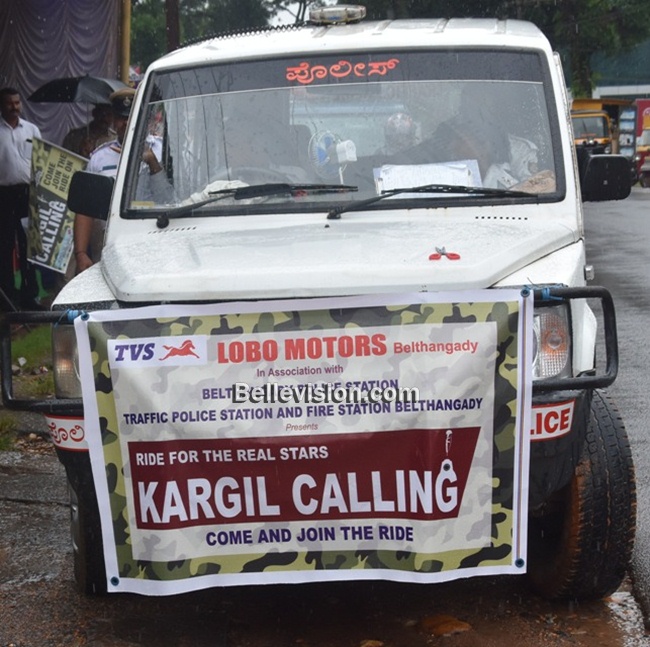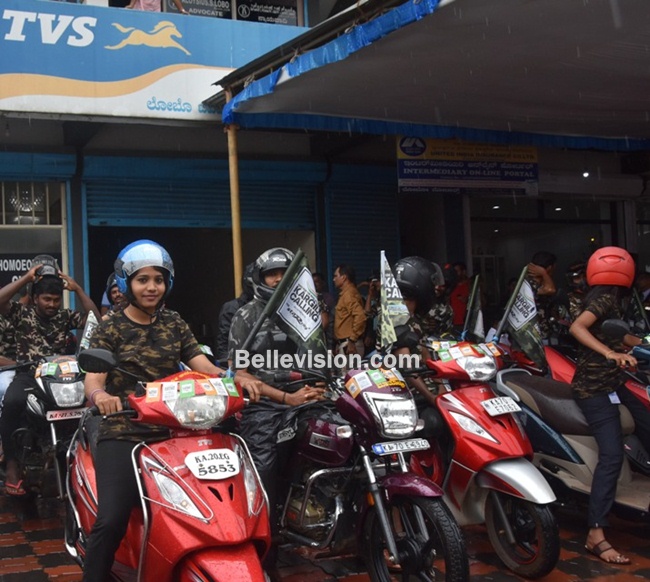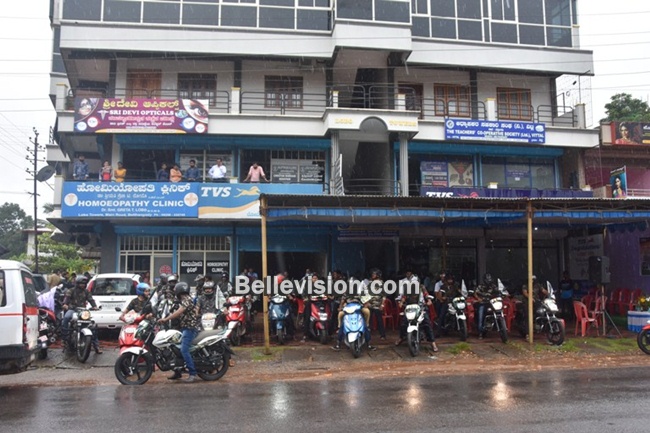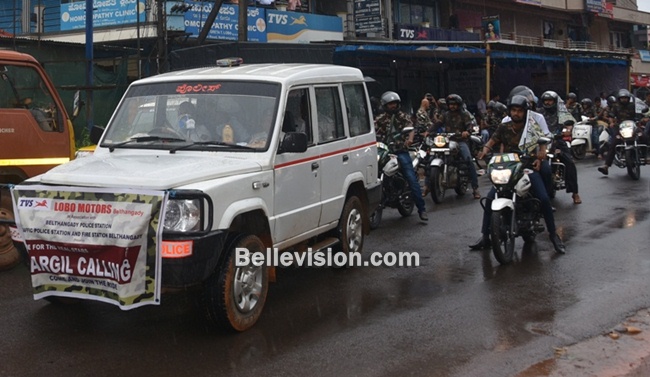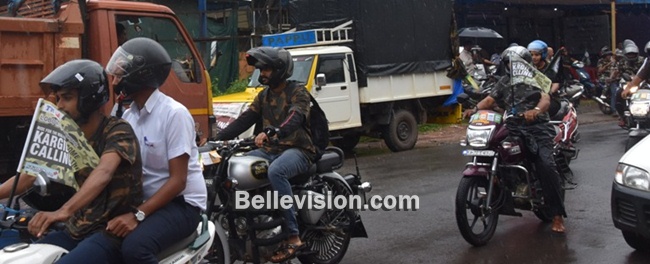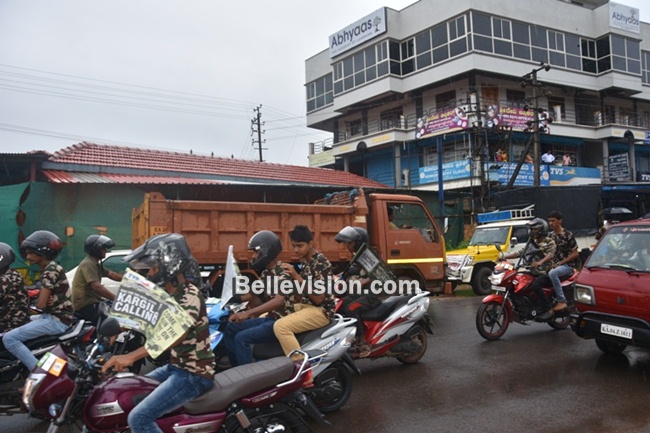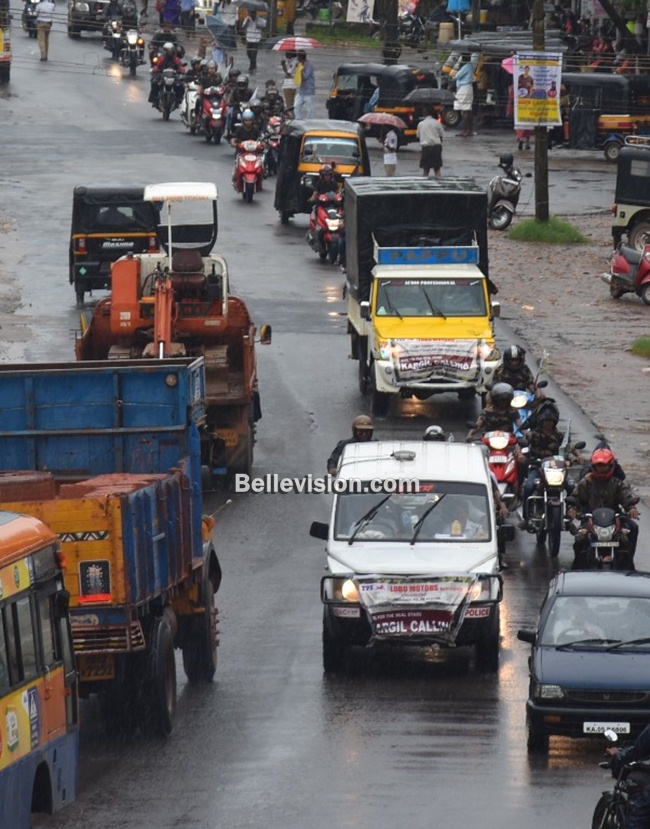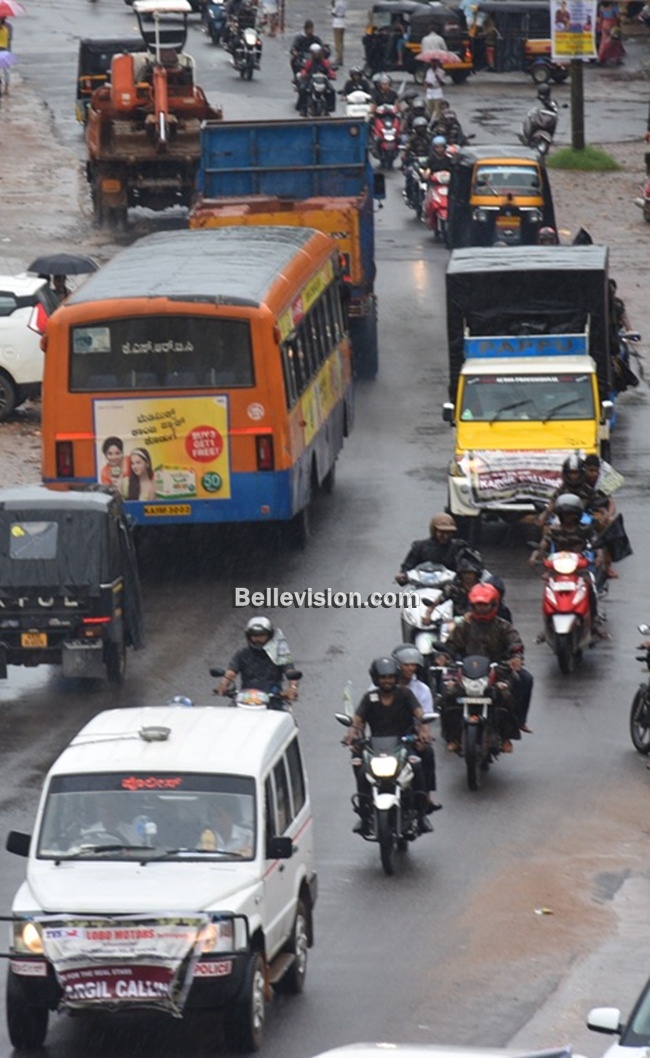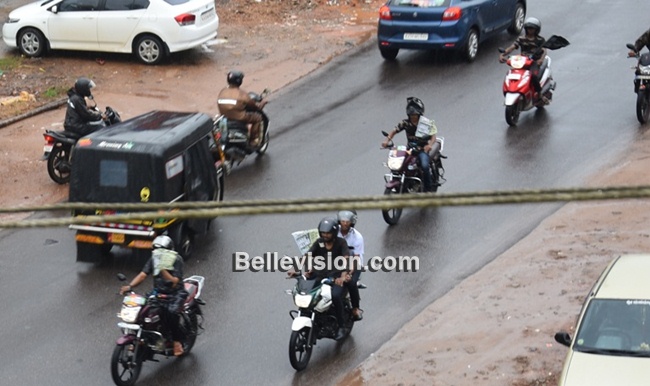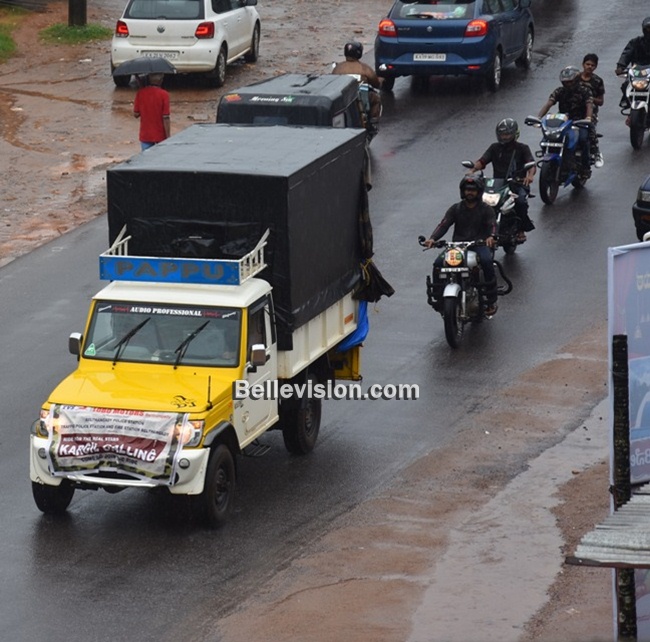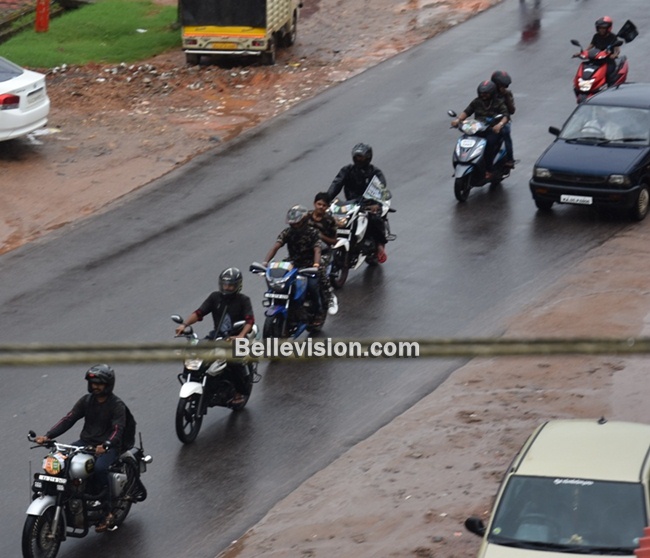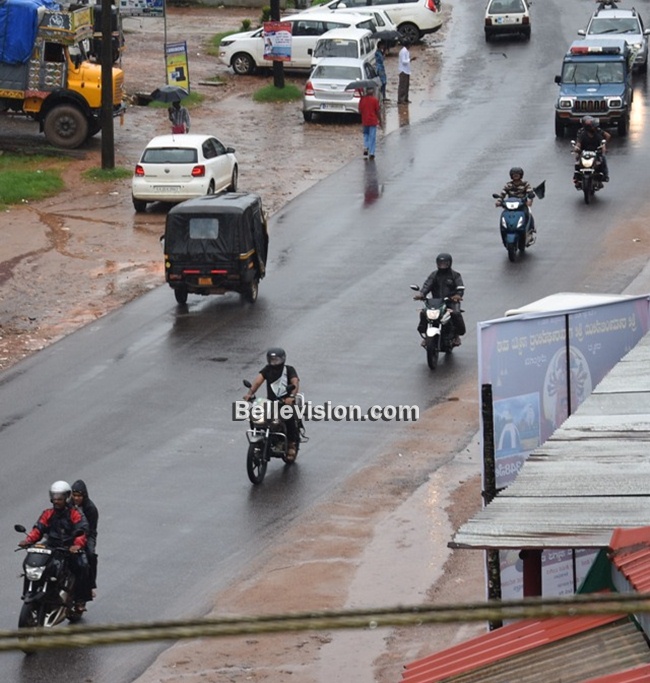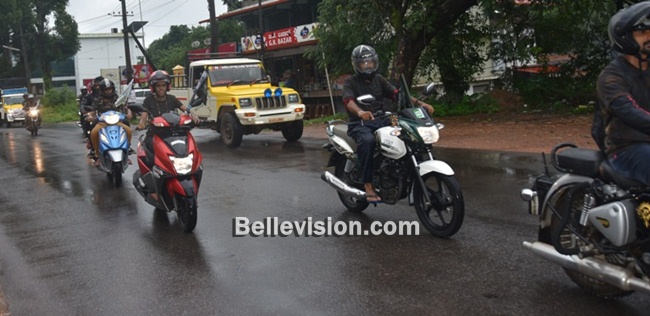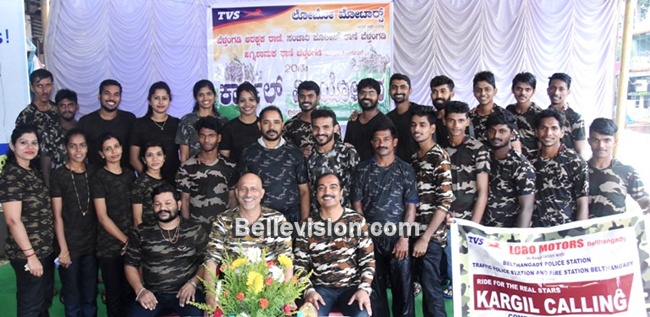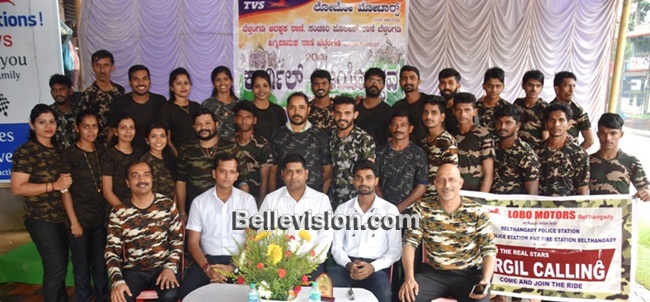 The organizers felicitated all the guests gathered and the ex-army personnel with mementos.
Advocate Aloysius Lobo proposed the vote of thanks.
The event was compeered by Ashok Monis (Manager, Lobo TVS) and Sandhya (Executive, Lobo TVS).