State University of New York on a study tour to St Aloysius College, Mangaluru
Agencies


Mangaluru, 20 Jul: A team of eleven students led by Dr Jena Curtis, Professor and Chair of the Health Department, State University of New York, Cortland, U.S. is on a study trip to St Aloysius College (Autonomous).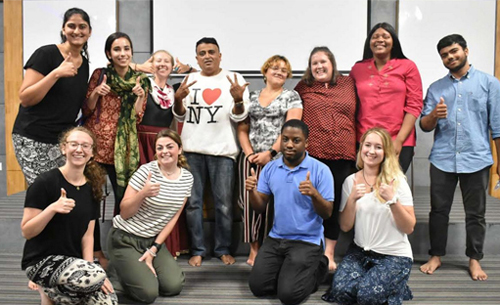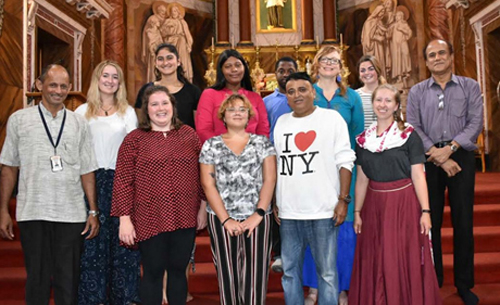 The team from the U.S. is in Mangaluru for five days and will be involved in academic projects. St Aloysius College signed a Memorandum of Understanding with the State University of New York in 2014, and the team-visits have been an on-going feature that has been active during these past five years.
The visiting team met with the faculty of departments of Chemistry, Physics, Social Work and Psychology and had an engaging interaction with the students of Psychology on Women Empowerment. Discussions were held on the management level on future collaborative projects in research, and student interaction to further enhance the academics of both institutions. The visit was organized by the Dean of International Programs, St Aloysius College, Dr Vincent Mascarenhas.