'Lay Associations should aim at Integral Development of the People'- Fr. Faustine Lobo
By Dr. Gerald Pinto, National Coordinator for Higher Education, AICU.

Bellevision Media Network


Bengaluru, 28 Jun: "Lay associations like All India Catholic Union and Diocesan organizations should aim at Integral Development of the people in all six areas, that is 1)Social 2)administrative 3)financial 4)cultural 5)technical and 6)environmental.
Development means the development of all, development in all and development by all. Work for the development of leadership in all six areas and develop second line leadership by building their capacities", said Rev Fr Faustine Lobo, PRO of Bengaluru Archdiocese and former CODP Director of Mangalore diocese. He was speaking as a resource person in the AICU state meet held at Palana Bhavan, Bengaluru on 26 June 2019.
Rev Fr Arul Selvakumar, spiritual director of AICU Karnataka inaugurated the programme. National president Lancy D Cunha informed about the centenary celebrations of AICU at New Delhi during 23 to 25 August at Delhi and requested the diocesan organizations to give information of their history and activates as well as information about Christian freedom fighters of their locality which to include in the documentary book which is to be brought out during the celebrations.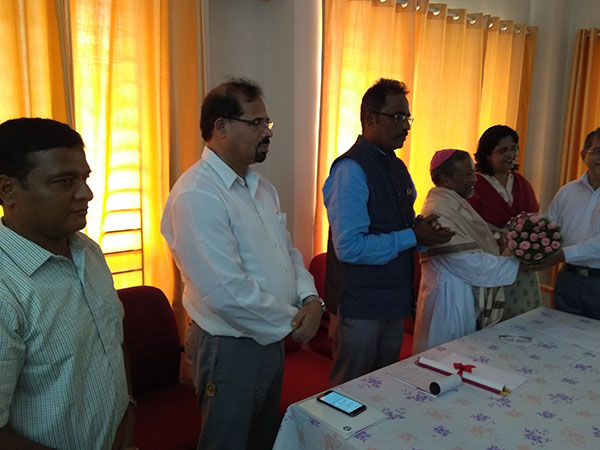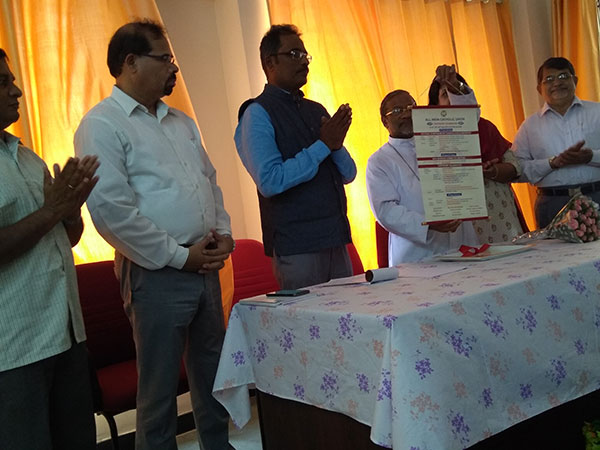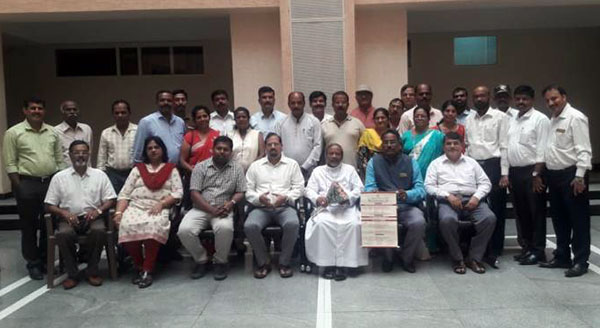 During the programme Rev Dr Peter Machado, Arch Bishop of Bengaluru was felicitated for being appointed as Spiritual advisor of AICU National body by CBCI. Arch Bishop also released the centenary invitation.
The memorandum was drafted to submit to the Karnataka Government urging it to appoint the president and release grant to Christian Development Corporation, and to release the Scholarship amount to minority students of the previous year, and not to abolish Good Friday Holiday.
Initially State president Assis Gonsalves welcomed the gathering. National Asst Secretary General Clara Fernandes of Belgaum Diocese compeered the programme.
There were representatives from all the dioceses of three rites including Belthangady and Puttur. It was decided to form full body with working committee and office bearers before next meeting which will be held in Karwar in October. Catholic Sabha Udupi Pradeh president Mr Alwyn Quadra was present .