Four Lions Members of Moodubelle to attend International Convention at Milan, Italy
By Dr. Eugene DSouza

Bellevision Media Network


Udupi/M'Belle, 24 Jun: For the first time in 22 years history of Lions Club, Moodubelle, four members-Ln. Gerald Fernandes, Ln. Joseph Martis, Ln. Valerian Lobo and Ln. Rishan Thingalaya will participate in Lions Clubs International Convention at Milan, Italy from 5 to 7 July 2019 along with Ln. V.G. Shetty, pmjf, the Governor Elect of Lions District 317C, who will be installed as the District Governor along with other District Governors from all over the world. Altogether 32 Lions members from Lions District 317C will attend the International Convention.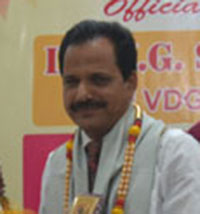 Ln. V.G. Shetty, pmjf
Governor Elect of Lions District 317C
A brief function to wish 'Bon Voyage' to these four members was held at the Lions Seva Bhavan, Moodubelle on Monday, 24 June 2019 at 5 pm.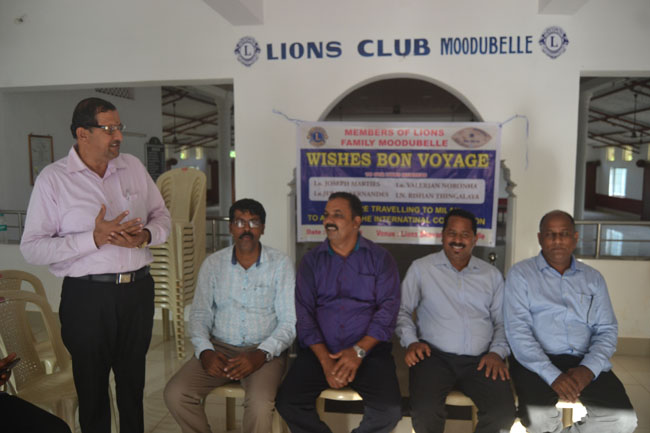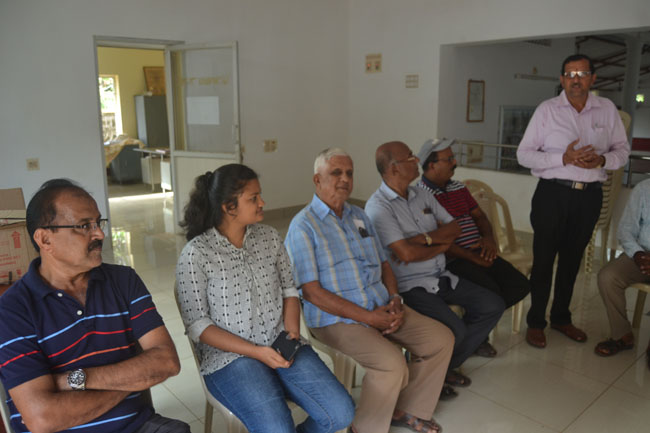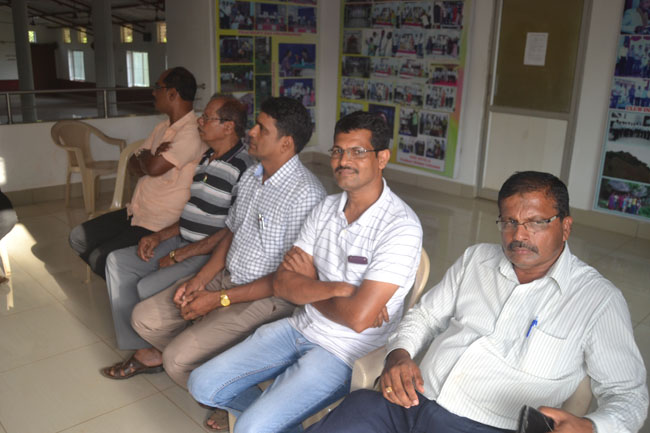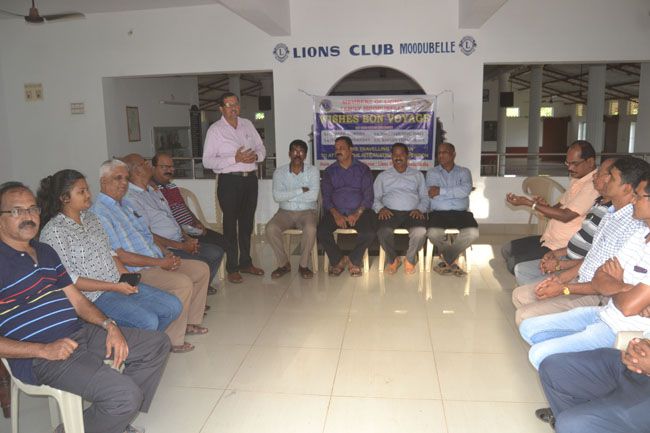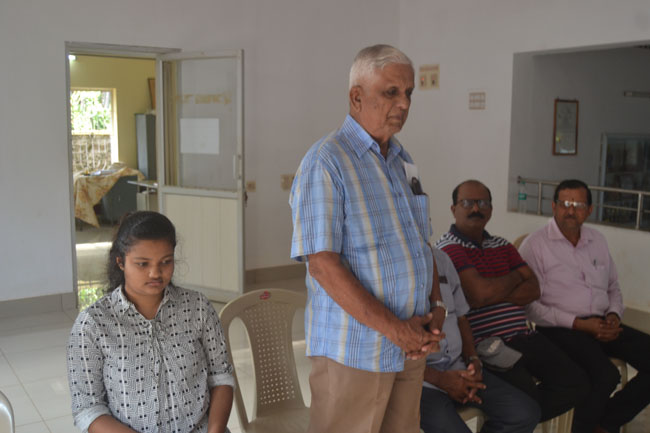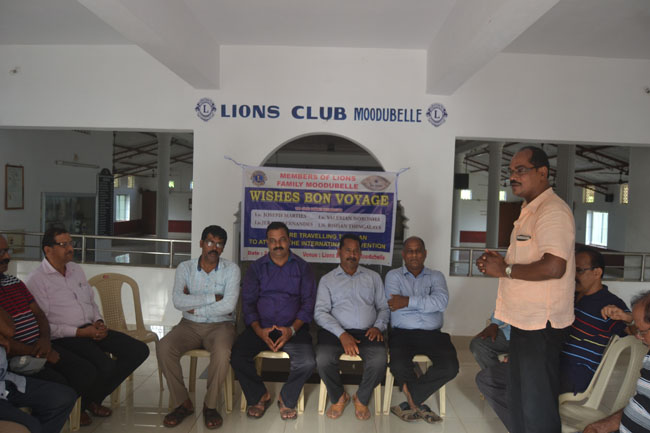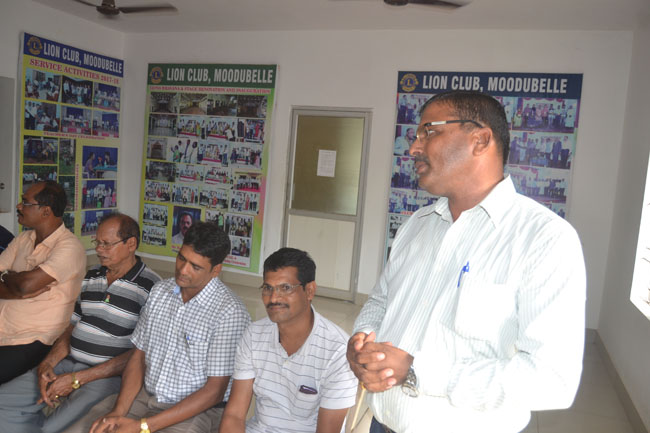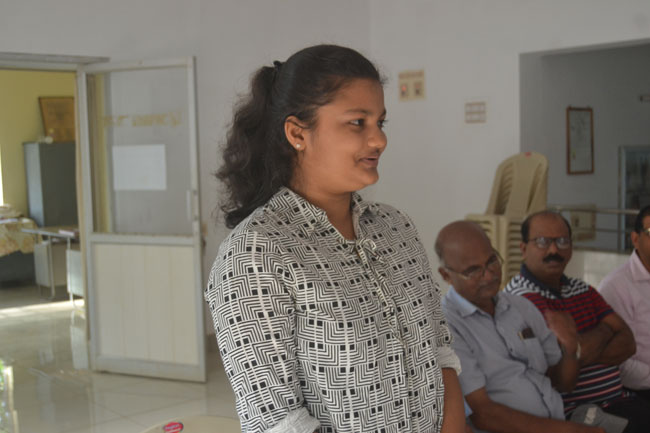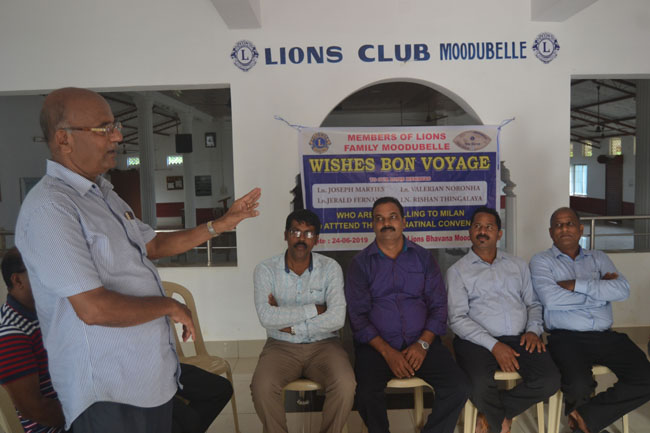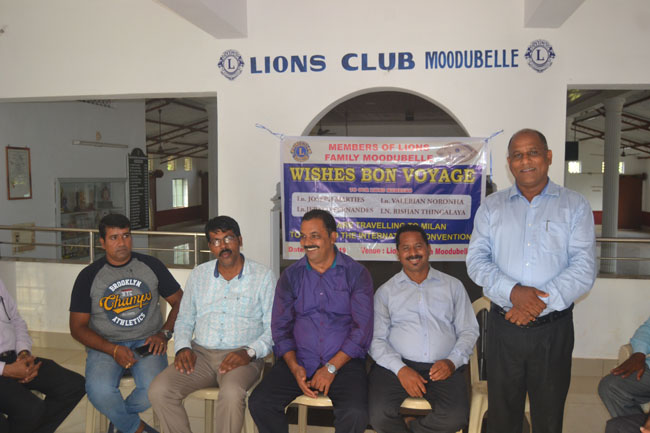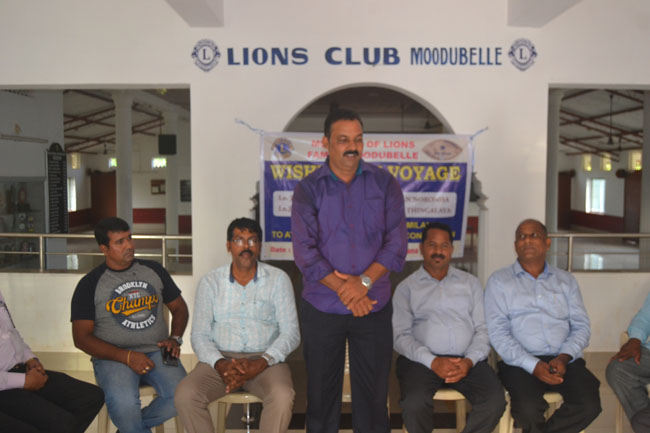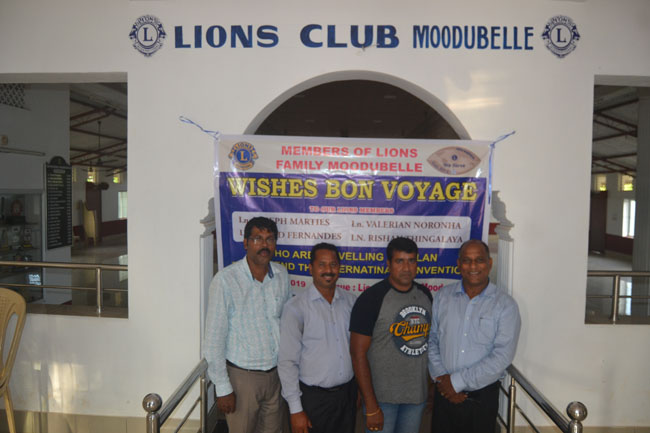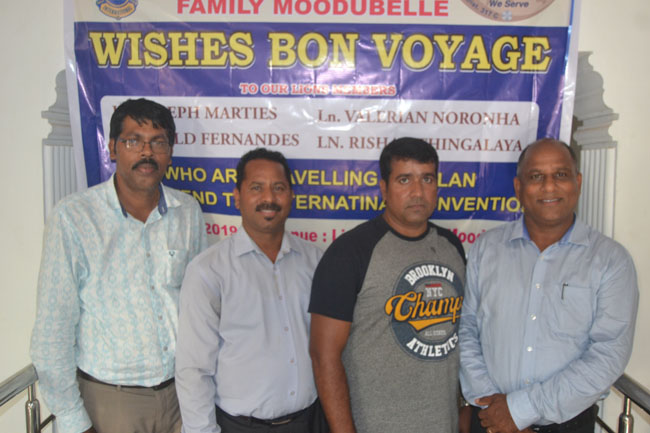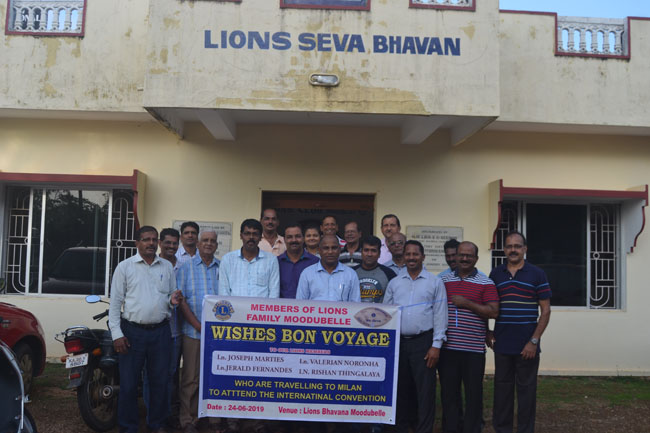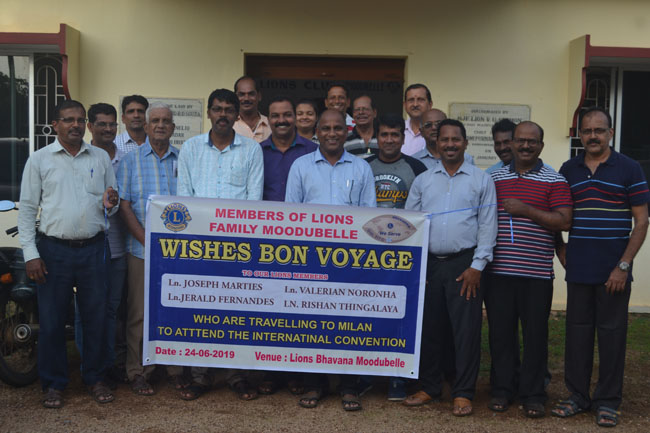 Following the introductory remarks by Ln. Devdas Hebbar, mjf, Ln. Commodore Jerome Castelino, mjf, the Charter President of the Lions Club, Moodubelle, Ln. Rajendra Shetty, Ln. Elias D'Souza, Leo President Sharline D'Almeida, Ln. Henry Fernandes and Ln. Ivan D'Almeida-Present President of Lions Club, Moodubelle wished happy and safe journey to Europe.
Ln. Gerald Fernandes narrated the itinerary of the Lions members in Europe. All the 32 members will assemble at Bengaluru on 25 June and fly to Muscat. They will proceed to Paris and visit Switzerland, Innsburg in Austria and thereafter proceed to Padua, Rome and Florence. They will arrive at Milan on 5 July and participate in the Lions Clubs International Convention including the grand parade and installation of District Governors. On 7 July they will go back to Paris and fly to Muscat and back to Bengaluru and thereafter to Mangaluru.