Qatar: ICBF to organize free health checkup camp for workers at Labour City on Mar 22
By Jerald D'Souza

Bellevision Media Network


Doha/Qatar, 20 Mar: Indian Community Benevolent Forum (ICBF), a unique charitable organization under the patronage of the Embassy of India, Qatar, in association with the ministry of public health, Qatar will be organizing their 37th Free health checkup camp for workers at Imara Healthcare, Labour City, Industrial Area, here on Friday, March 22 from 07:30am to12.30pm.
The camp will be supported by Uttara Karnataka Balaga, an associated Organization under ICBF.
ICBF free health checkup camp is aimed at providing free medical assistance to workers/labourers from various labour camps and companies in Doha and Industrial Area. Registrations are in progress. Spot registrations are also arranged for those directly visiting the camp on the day.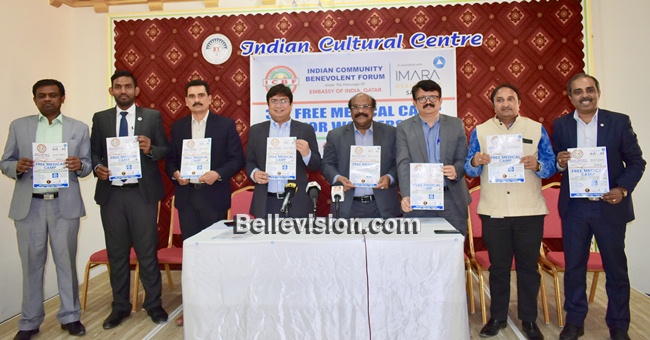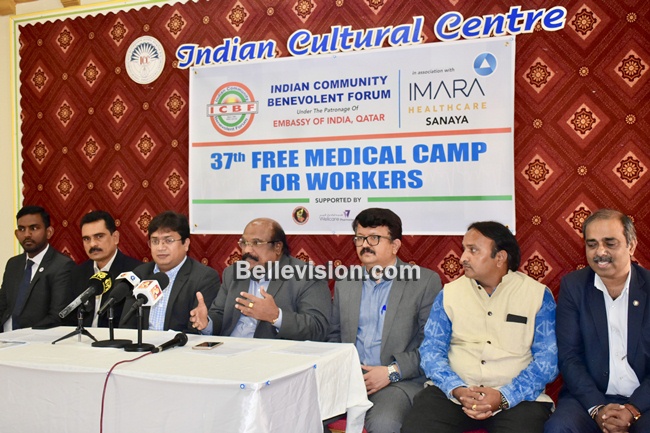 Team of dedicated doctors and paramedics from Imara Healthcare will volunteer for the medical camp. Well Care Group will be providing pharmaceutical support. The 'Yoga in Doha' group will be conducting Yoga sessions for all the workers throughout the camp.
The health checkup camp will be inaugurated by Indian Ambassador to Qatar P Kumaran.
Indian Embassy Help Desk and the Labour section representatives will be present at the location to attend to the workers' concerns and queries.
ICBF MC 2019-2020 decided to prepare and give Membership Cards to all ICBF Life members. A dedicated person from dedicated ICBF Helpdesk number 7786 7794 will be coordinating for the collection of the updated information of ICBF members. ICBF will be issuing corresponding email, with the link to the form, which each member can fill, to give their updated details.
ICBF MC has planned for upcoming events such as ICBF Day on April 6, 2019 evening in DPS MIS Auditorium, Al Wakra and International Labour Day celebrations on May 3, 2019 in Asian Town, Industrial Area.