Qatar: Dishaa Creative Dance Group from India mesmerizes gathering with contemporary show
By Jerald DSouza

Bellevision Media Network


Doha/Qatar, 24 Feb: Dishaa Creative Dance Group from India enthralled more than 600 audiences with a lively contemporary Dance Performance at DPS- MIS Auditorium on 22 February 2019. This was held as a part of "Festival of India" under the India Qatar Year of Culture 2019, initiated by Embassy of India with co-ordination and support of ministry of culture, government of India and Qatar Museums (QM), the Official Partner Nation for the 2019 Year of Culture.
The programme was jointly coordinated and conducted by Indian Cultural Center and Indian Community Benevolent Forum with the support of management of DPS-MIS School.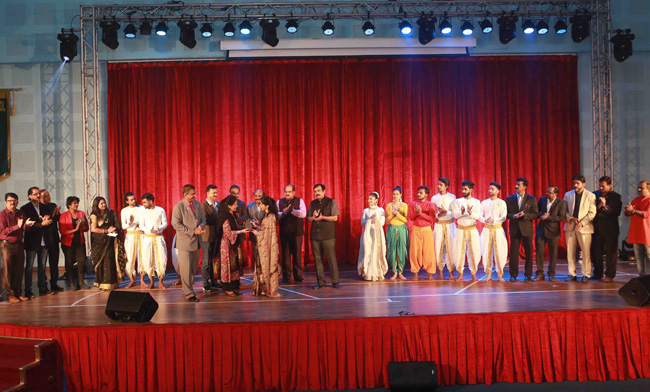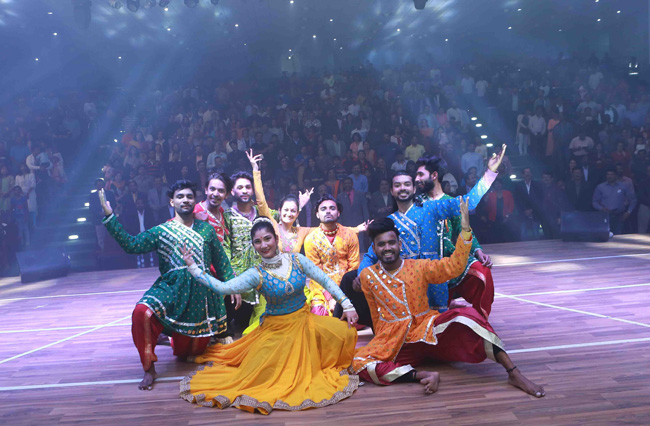 Participating artistes for the evening were Aditi Chatterjee, Anurag, Deepak Verma, Deepak, Disha Sharma, Jai Singh, Manak Sharma (Music), Rakesh Kumar, Tahir Ali, Sonu, Kamala Pati Sharma (Costumes, backstage) and the dances were choreographed by Basu Sharma.
The dance performance was an amalgamation of several Indian dance styles, structured around six themes, in six parts - Aura (about Yoga), Elements (based on two life supporting elements – fire and water), two shades (depicting two sides of life), Mohe rang do laal (semi-classic Kathak performance), Jugalbandi (fusion of different Indian dance forms) and Holiya me Ude la gulal (folk dance on Holi).
Earlier on in a brief public function, Shruthi Purushotham , Third Secretary at Embassy of India and the chief guest for the day, along with Vinod V Nair – acting president of Indian Cultural Centre and P N Baburajan – president of Indian Community Benevolent Forum and Hassan Chougule – president DPS-MIS felicitated the Dishaa Creative Dance group.
The programme was compered by Seenu Pillai, general secretary with Nayana Wagh, head of cultural activities introducing the performance and artistes and Nirmala Shanmugapandian, cultural coordinator at Indian Cultural Centre, proposing the vote of thanks.