Udupi/Shirva: Don Bosco CBSE School Building and CBSE Affiliation Inaugurated
By Dr. Eugene DSouza

Bellevision Media Network


Udupi/Shirva, 23 Feb: The long standing dream of Don Bosco English Medium School of Shirva being affiliated to Central Board of Secondary Education (CBSE) Delhi was realized as the school building and CBSE affiliation were inaugurated on Saturday, 23 February 2019 at 4.30 pm by Oscar Fernandes, Member of Parliament along with Most Rev. Dr. Gerald Isaac Lobo, Bishop of Udupi Diocese and other dignitaries. Oscar Fernandes inaugurated the new school building by cutting the ribbon and unveiling the granite slab indicating the inauguration of the school building.
Bishop Gerald Isaac Lobo conducted a brief prayer service followed by blessing of the new building.
The stage function commenced at 5 pm with the welcome dance by the school students. The inaugural function was presided over by Bishop Gerald Isaac Lobo. Other dignitaries on the dais included Oscar fernandes and his wife Blossom Fernades. Ivan D'Souza-Member of the Legislative ouncil and Secretary, Parliamentary Affiars, Lalaji R. Mendon-MLA, Kaup, Vinay Kumar Sorake-former MLA, Kaup, Fr. Antony Serrao-Secretary, CBE, Mangalore, Fr. Stany Tauro-Former Correspondent, Don Bosco CBSE School, Shirva, Fr. Denis D'Sa-Present Correspondent Don Bsco CBSE School, Shirva, Fr. Mahesh D'Souza-Principal Don Bosco CBSE School, Shirva, Prof. Mathew Nainan-Director, Little Rock India School, Brahmavar, Wilson Rodrigues-Member Udupi Zilla Panchayat, Mrs. Geetha Wagle-Member Udupi Taluk Panchayat, Mrs. Varija Poojary-President, Sirva Panchayat, Fr. Ashwini Aranha-Assistant Parish Priest, Shirva, Wilson D'Souza-Vice President Shirva Parish Pastoral Council, Mrs. Leena Machado-Secretary, Melwyn Aranha-Commissions Coordinator, Parish pastoral Council, Avni Ferrao and Alden Correa-SPL, ASPL, Don Bosco School and members of the Finance Committee of Shirva Parish.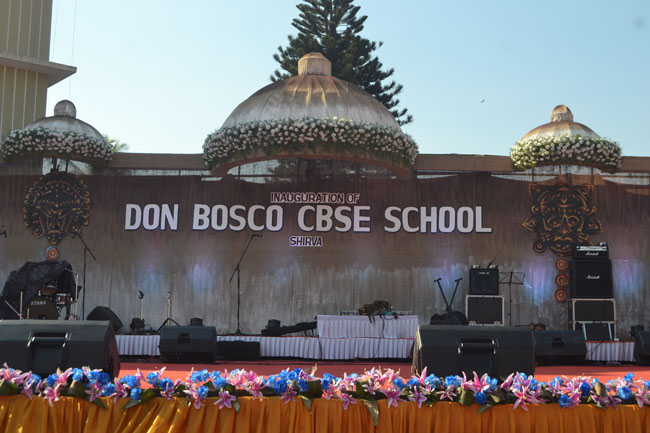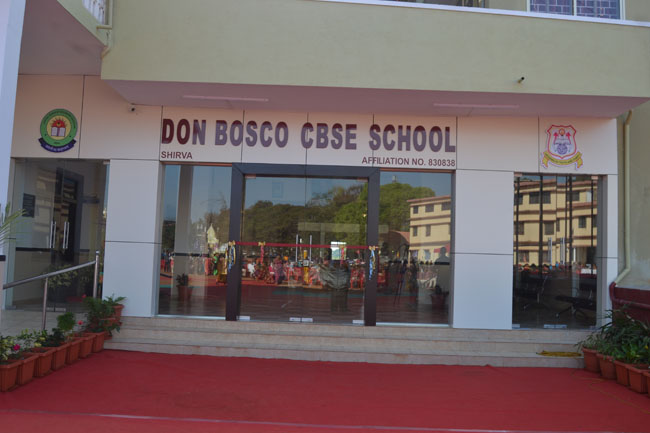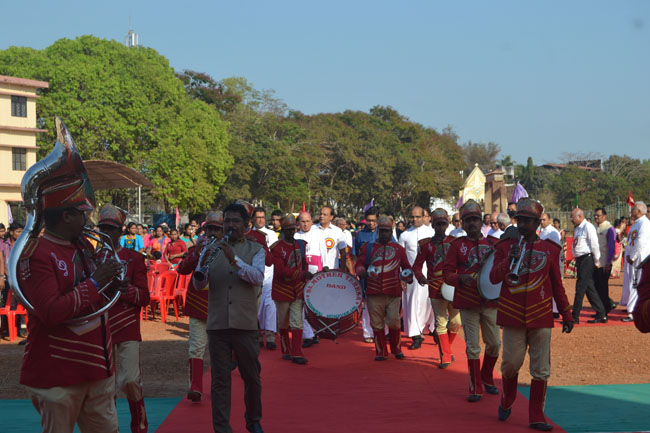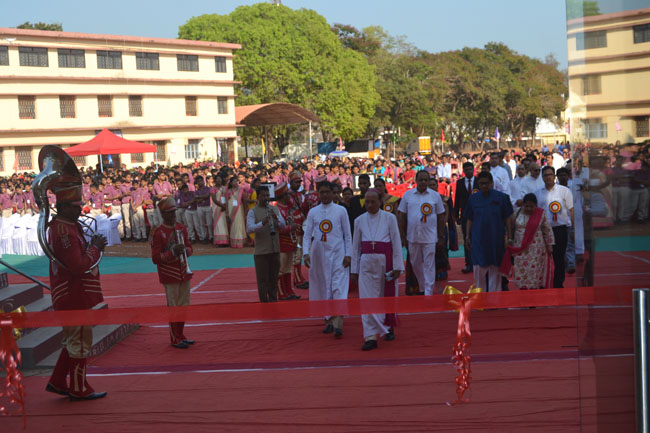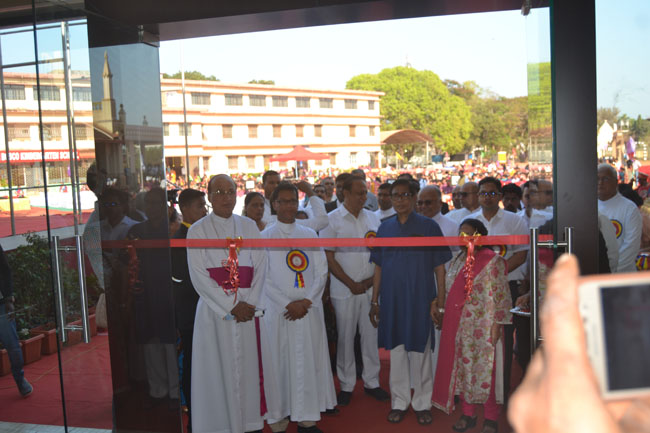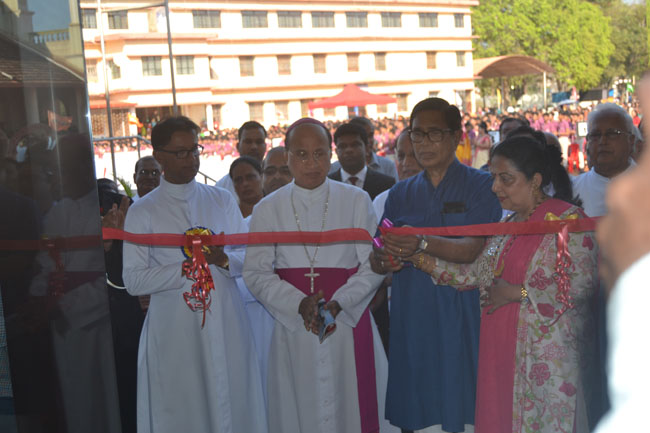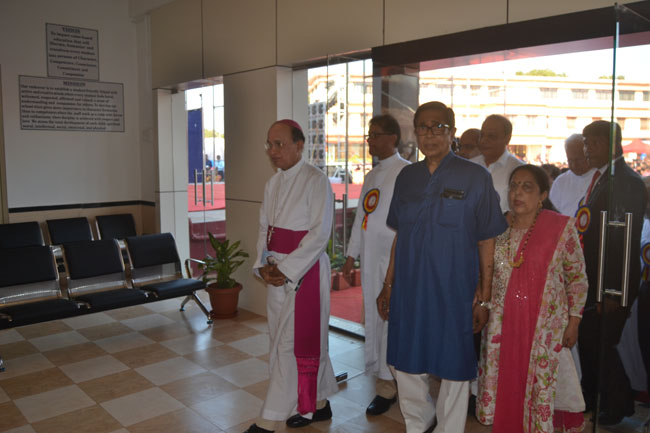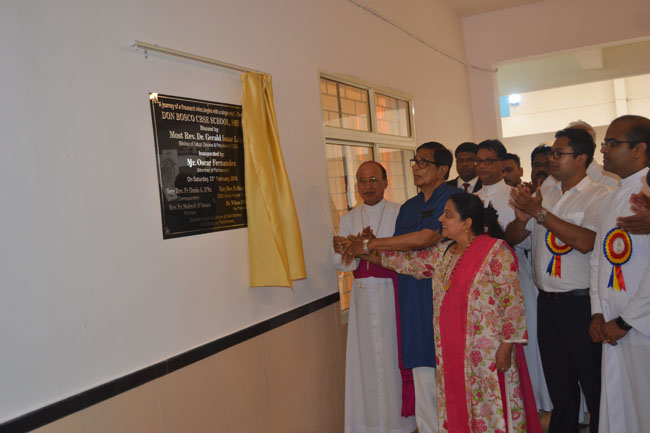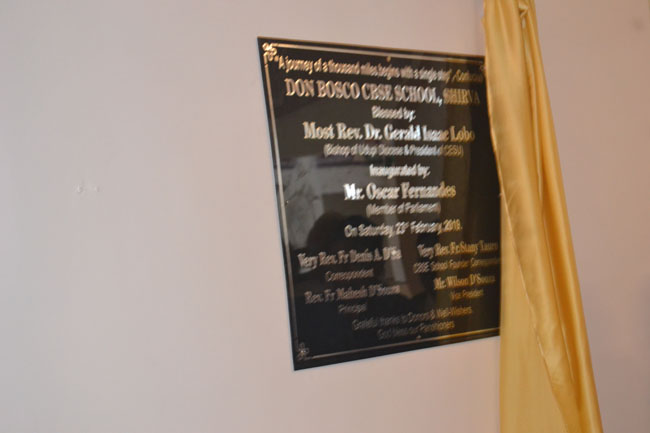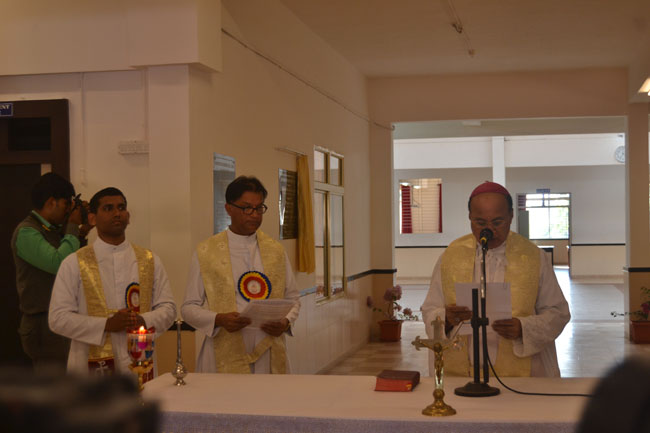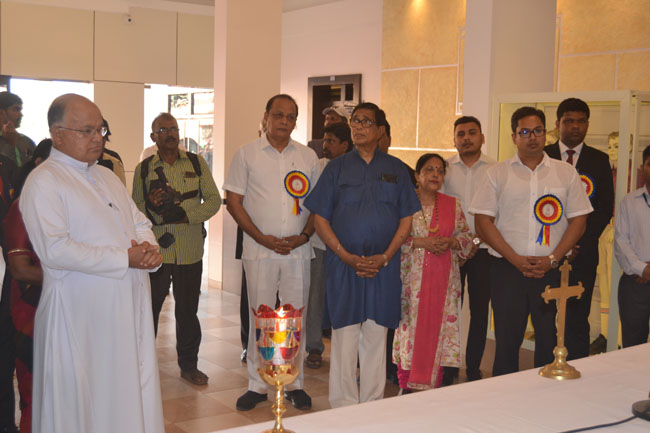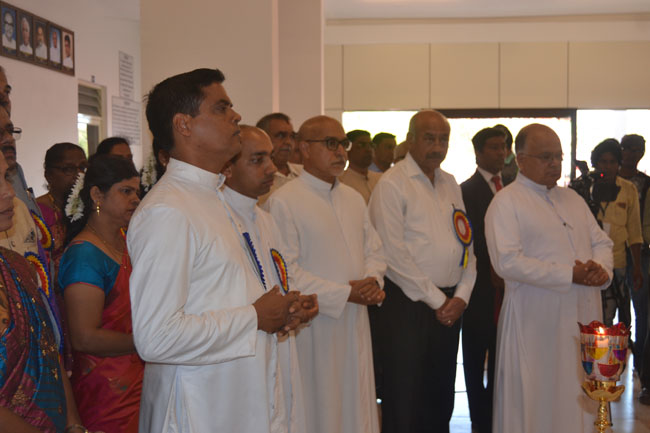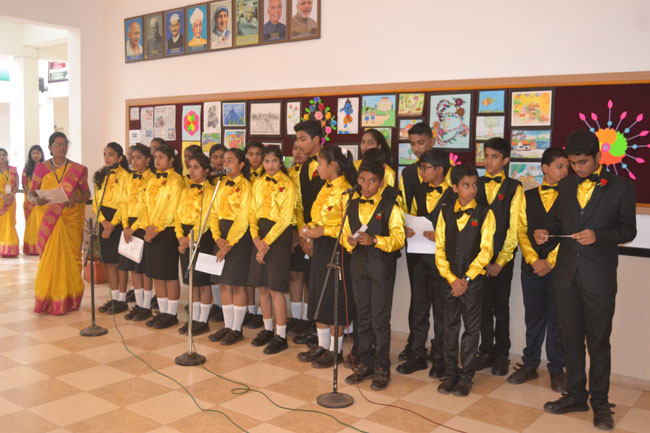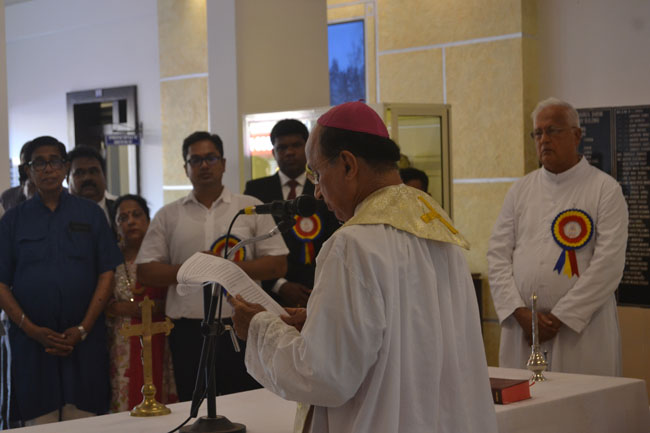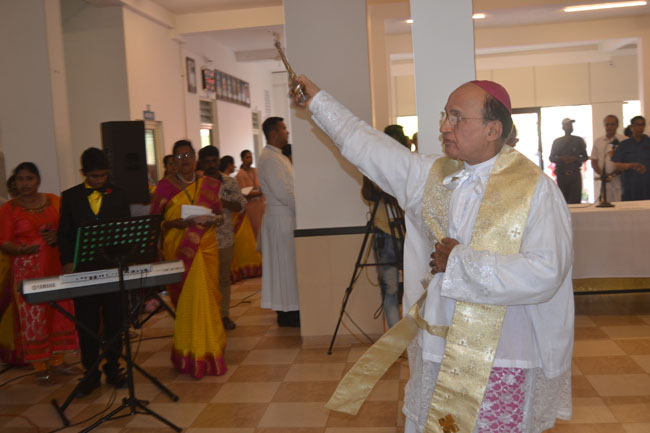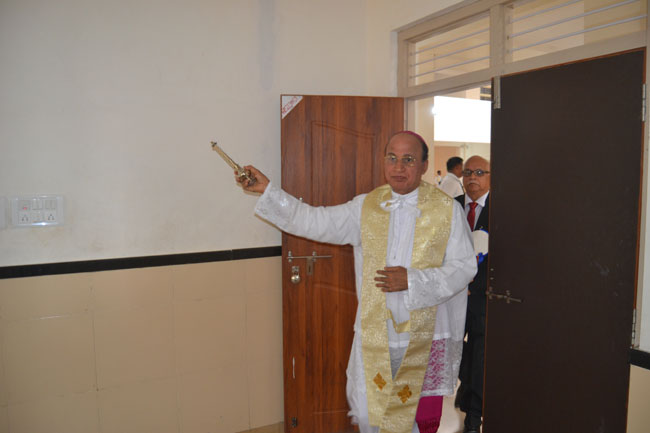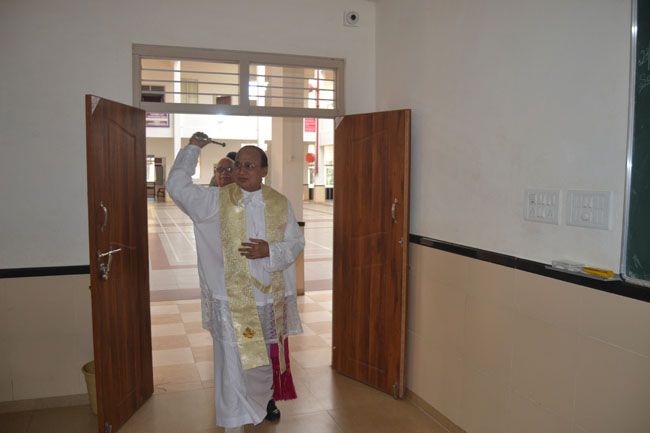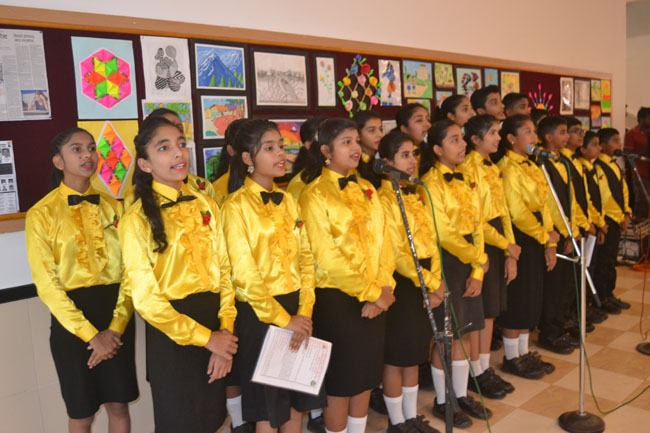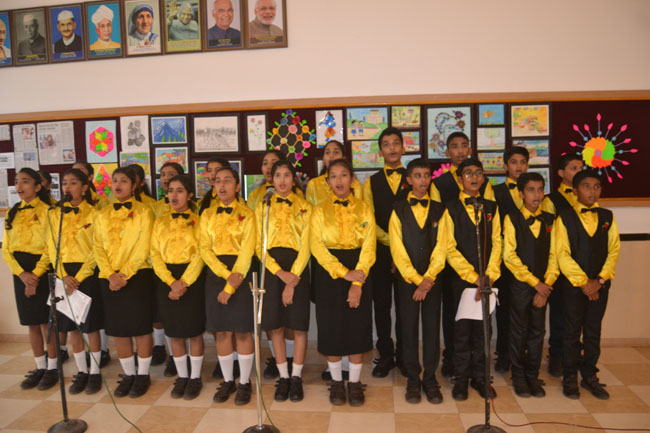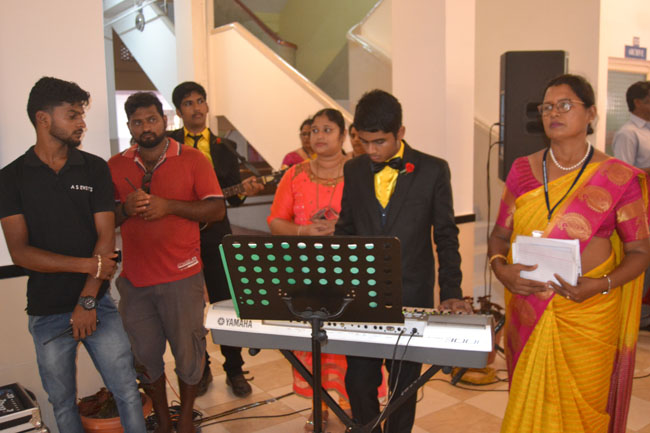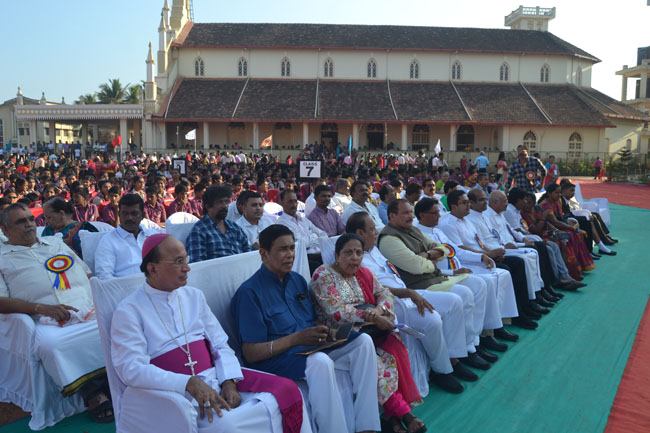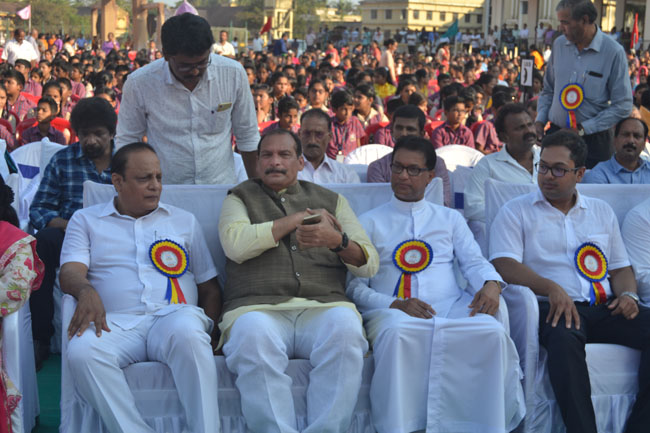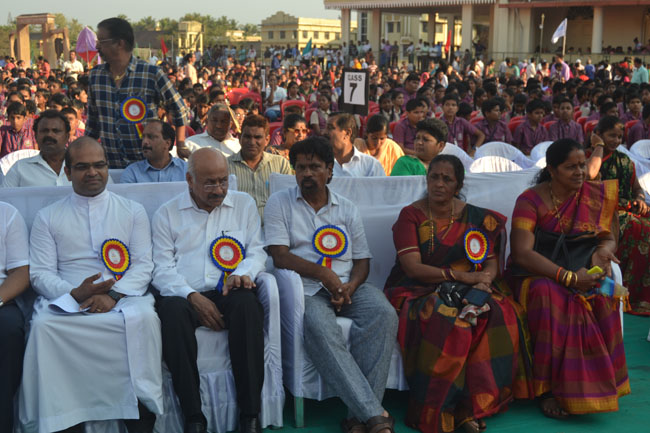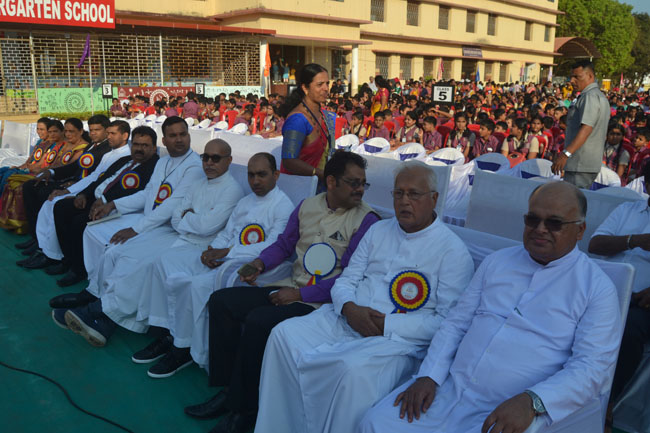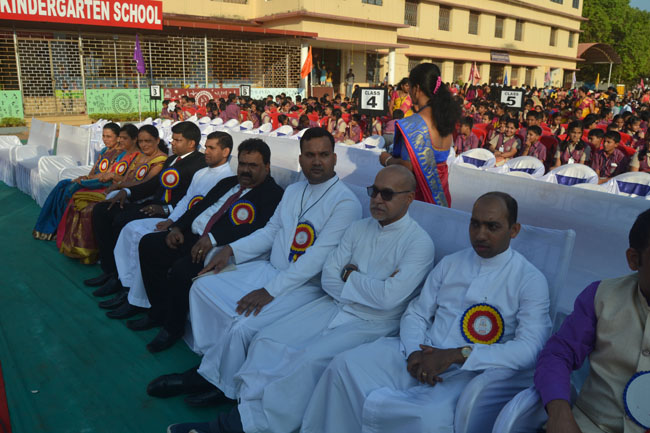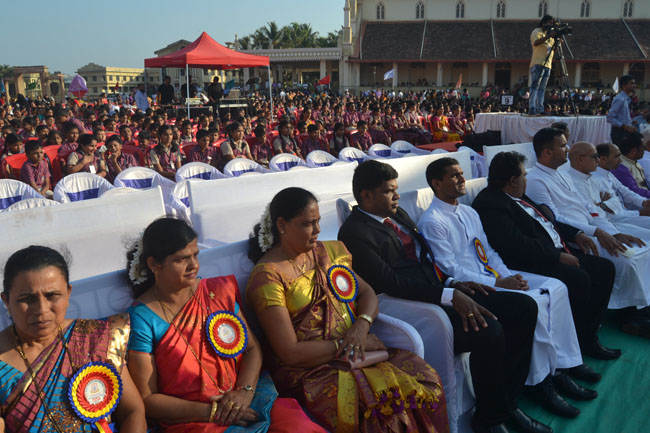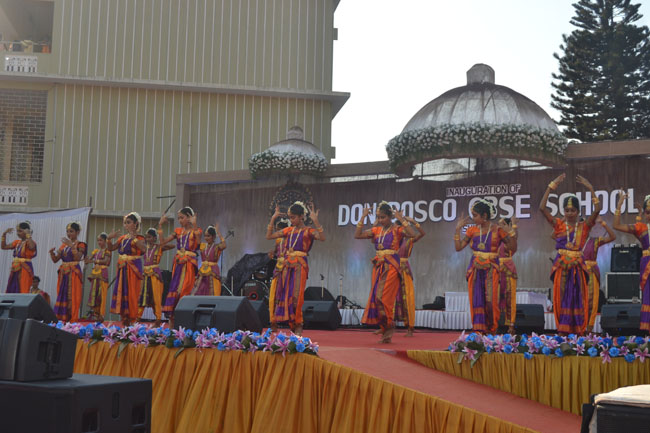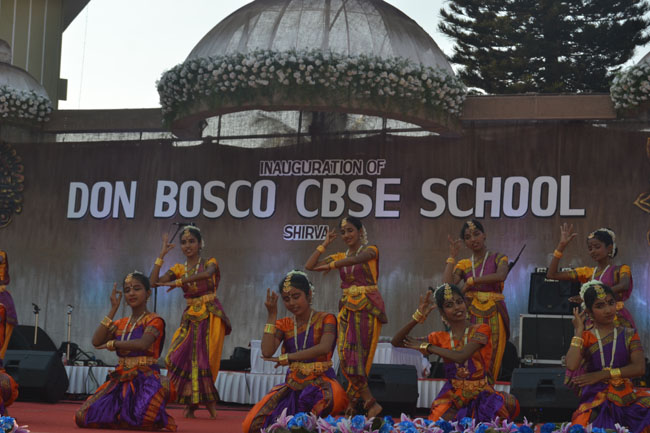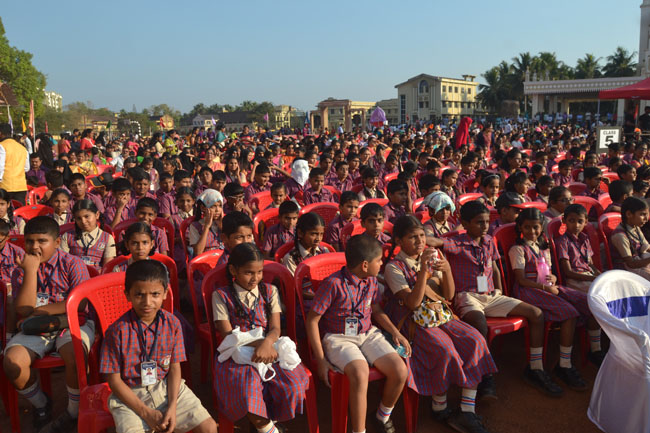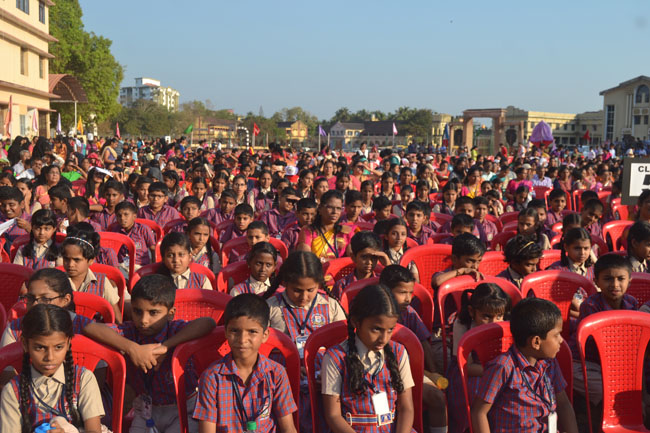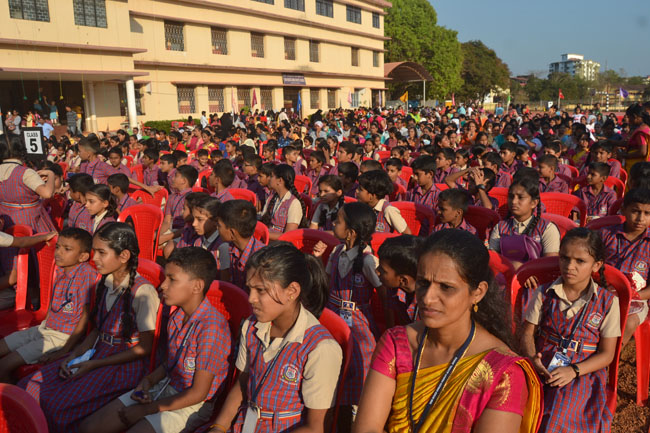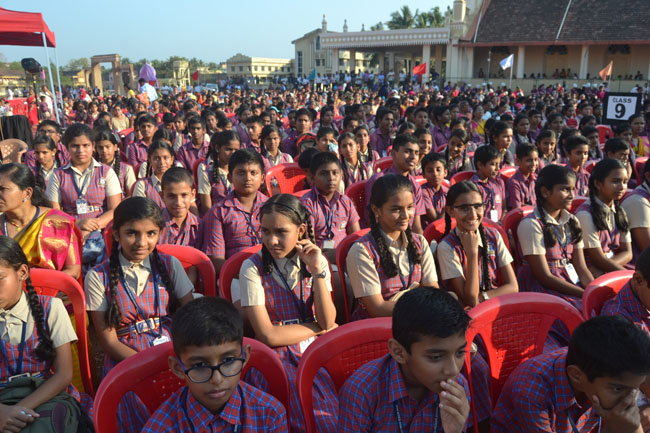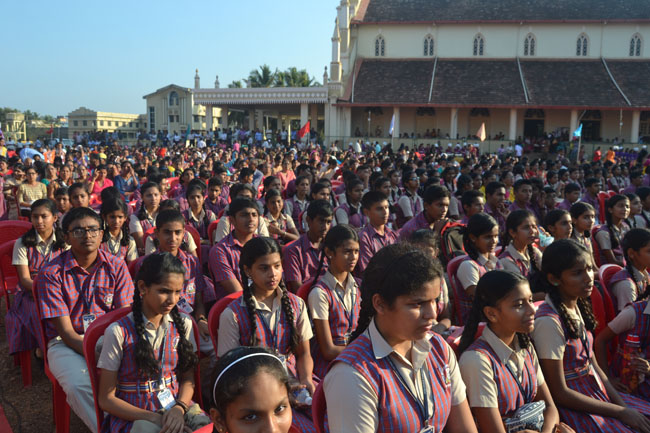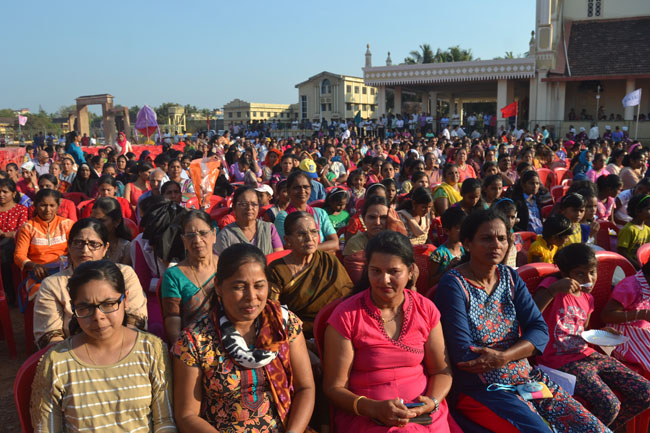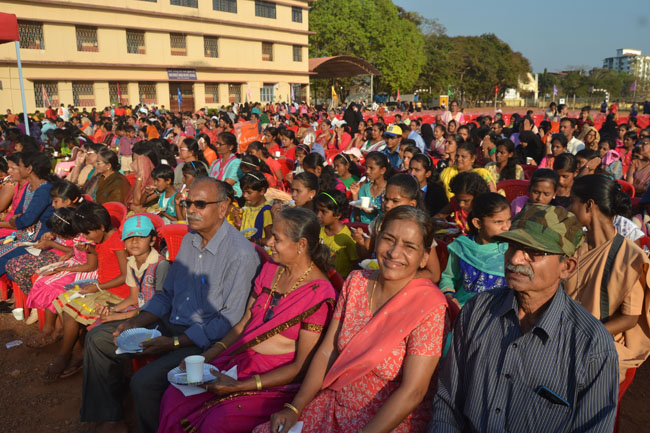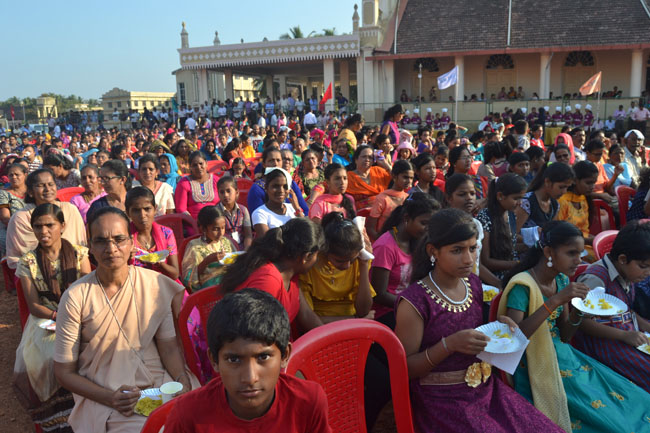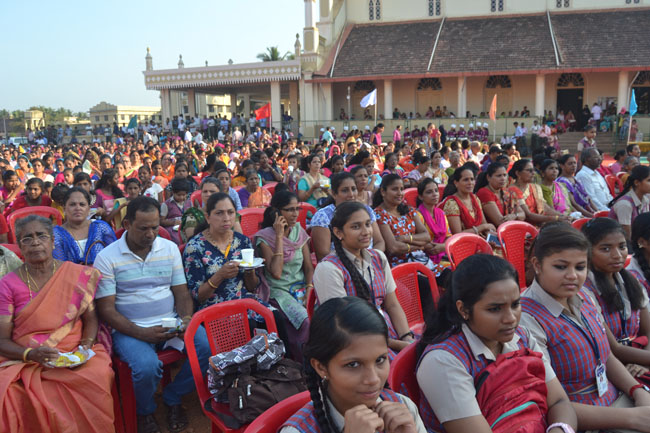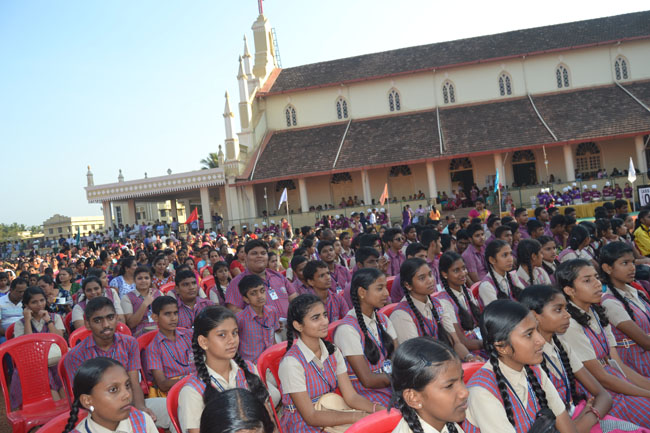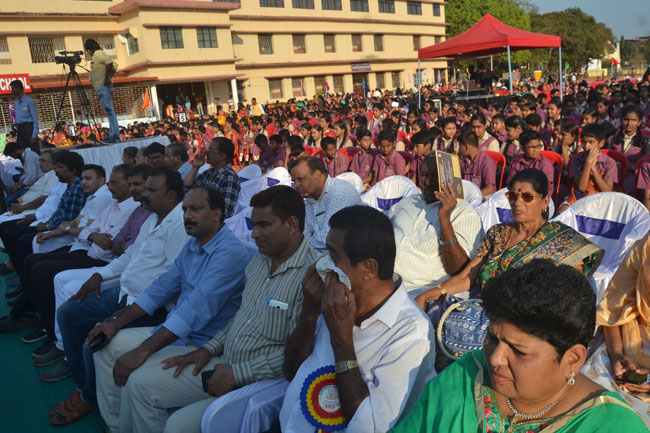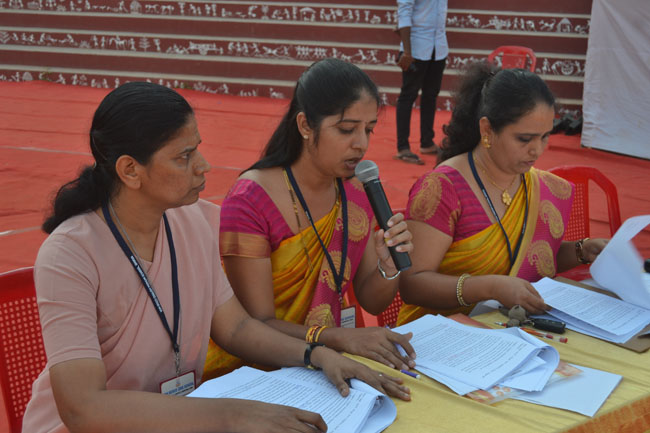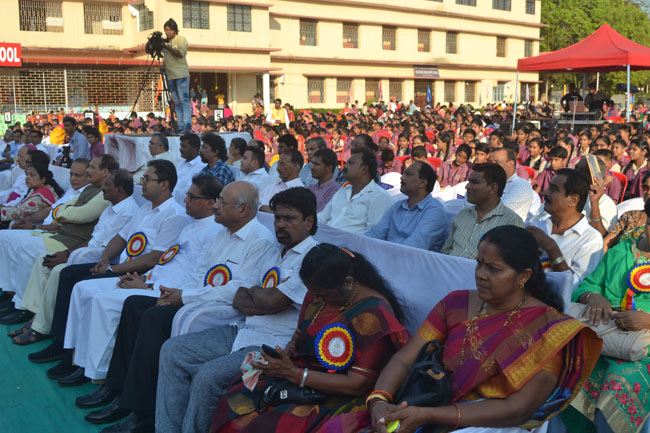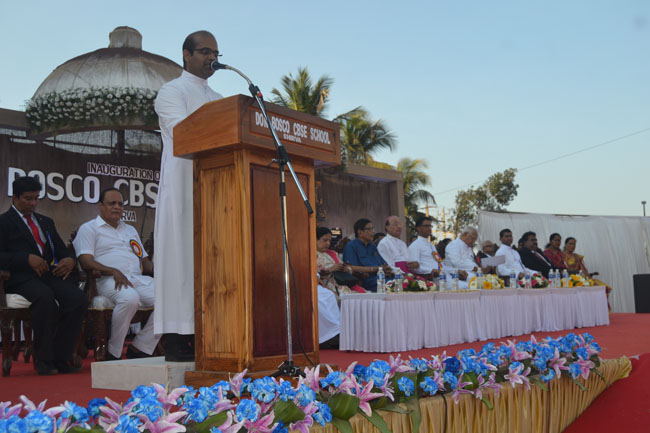 Following the welcome address by Fr. Mahesh D'Souza, the programme was officially inaugurated by lighting the lamp by the Bishop and other dignitaries on the dais.
Bishop Gerald Isaac Lobo unveiled the logo of Don Bosco CBSE School as well as that of the CBSE, thus officially inaugurating the affiliation of the school to CBSE.
In his introductory remarks, Fr. Denis D'Sabriefly narrated the background of Don Bosco School and said that the foundation stone for the new building was laid by the Bishop of Udupi on 7 September 2016 and affiliation to CBSE was secured on 25 May 2018 with affiliation number 830838. Presently there are 1000 students and 85 staff members.
Speaking at this occasion, Oscar Fernandes said that Shirva has been one of the important centres of education in the Udupi District. He pointed out the mission of the successive governments to empower people especially form the lower strata of the society by providing education.
Fr. Stany Tauro, the former Correspondent of St. Mary's Educational Institutions and pioneer of Don Bosco CBSE School along with former headmistresses of the Dons Bosco School, Mrs. Irene Rodrigues and Mrs. Juliet Gretta Noronha were felicitated on this occasion.
In his reply to the felicitation, Fr. Stany Tauro said that Don Bosco School was started in 1898 and became part of St. Mary's Educational Institutions. Speaking about the circumstances that led to the affiliation of Don Bosco School to CBSE, Fr. Stany Tauro said that on the occasion of the centenary celebration of Our Lady of Health Church, the Parish pastoral Council had suggested that in commemoration of the centenary Don Bosco English Medium School should be affiliated to CBSE. This suggestion was upheld by the parishioners and with the active support of Bishop Gerald Lobo and tireless work of Principal Fr. Mahesh D'Souza the task of securing the affiliation was successful. Fr. Tauro gave credit to all the parishioners and donors for realizing the dream of getting CBSE affiliation to the school. He also appreciated the contribution of architect Christopher Noronha and contractor Michael D'Souza.
Both Christopher Noronha and Michael D'Souza were honoured during this occasion.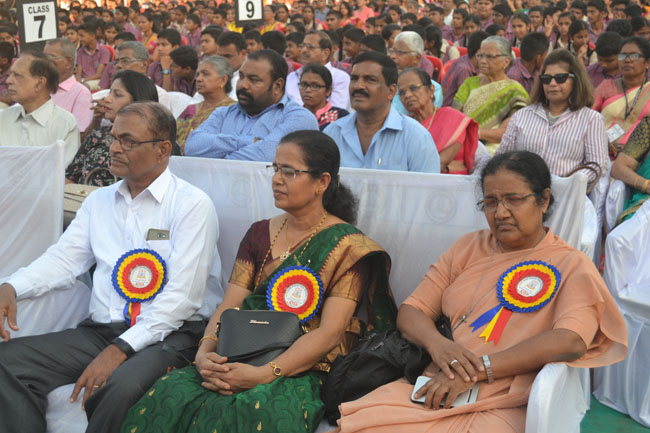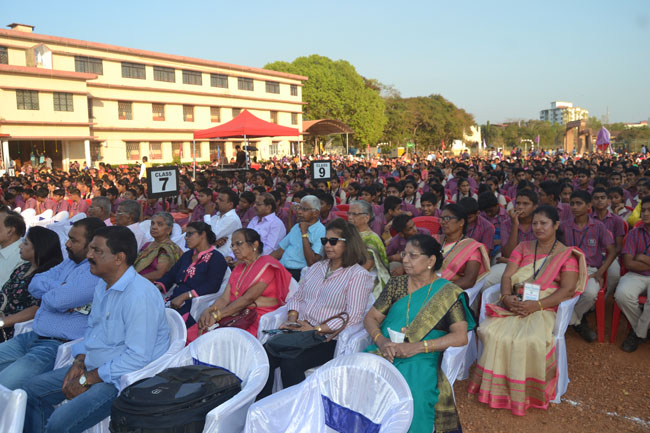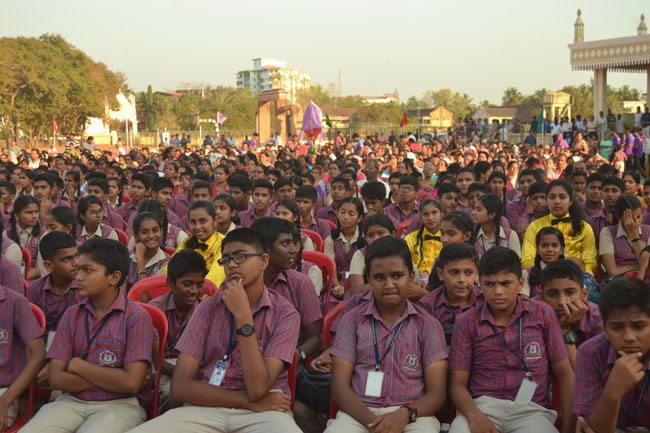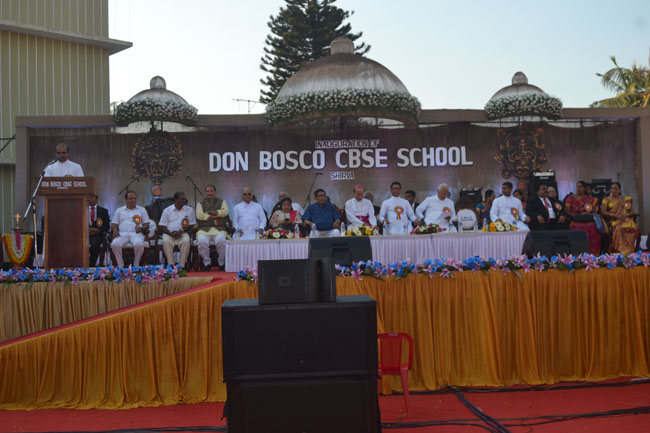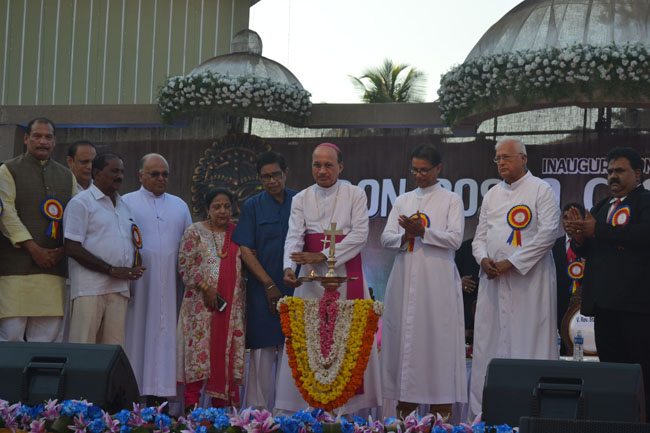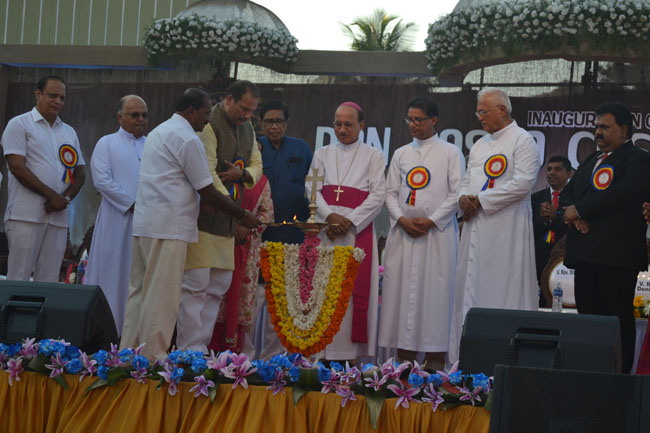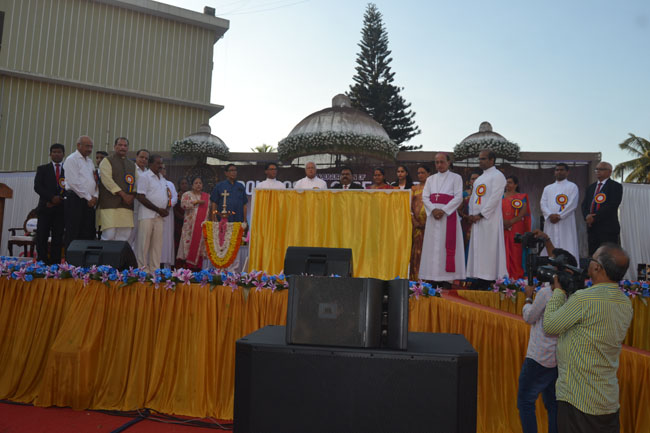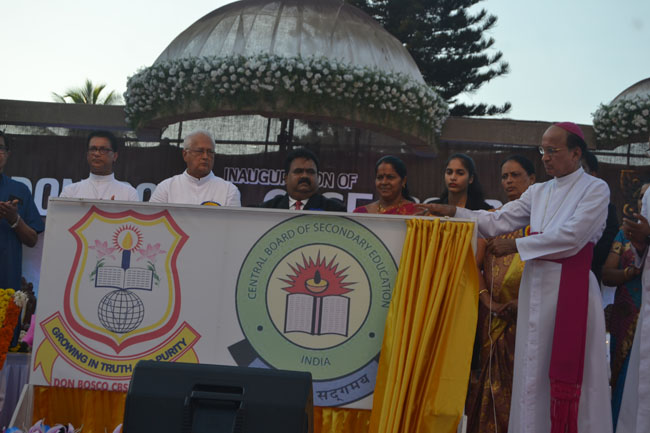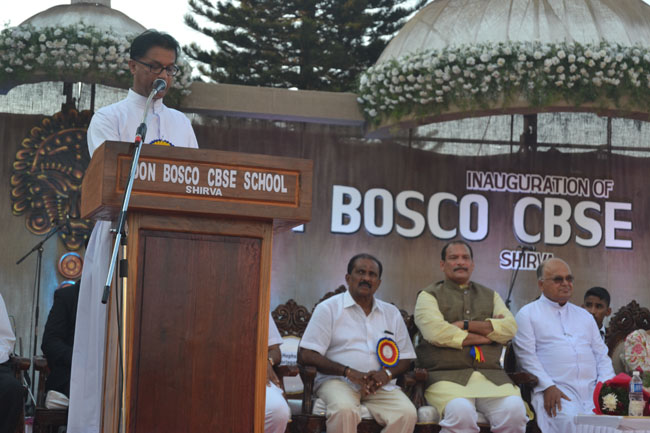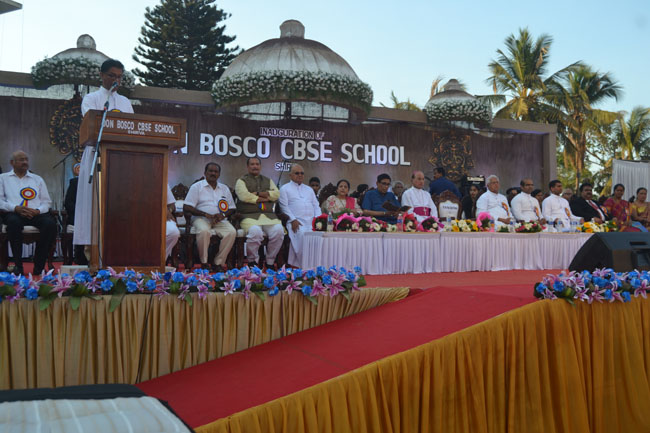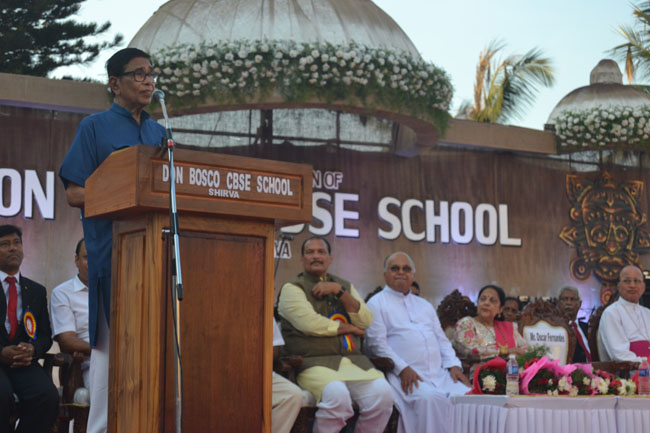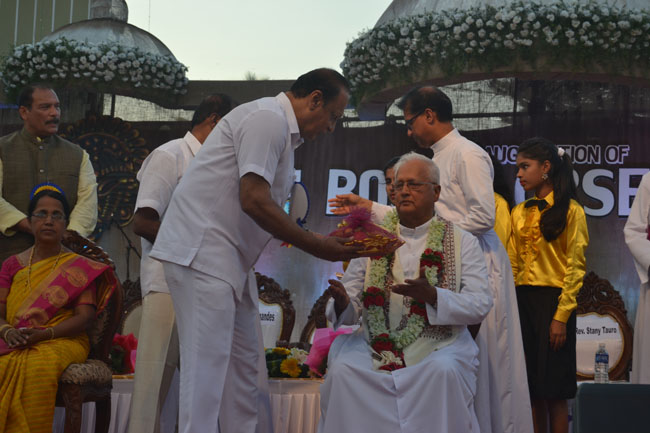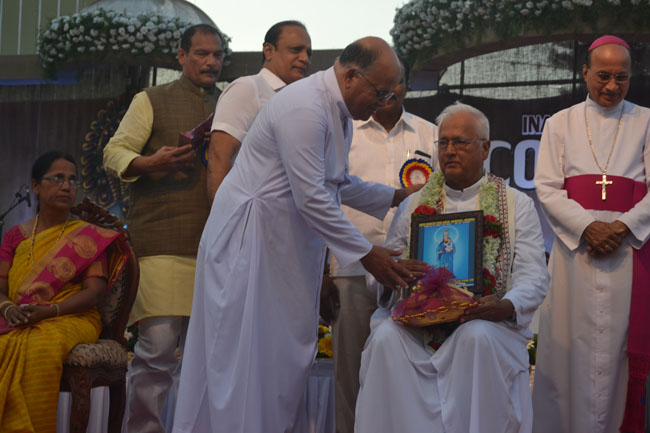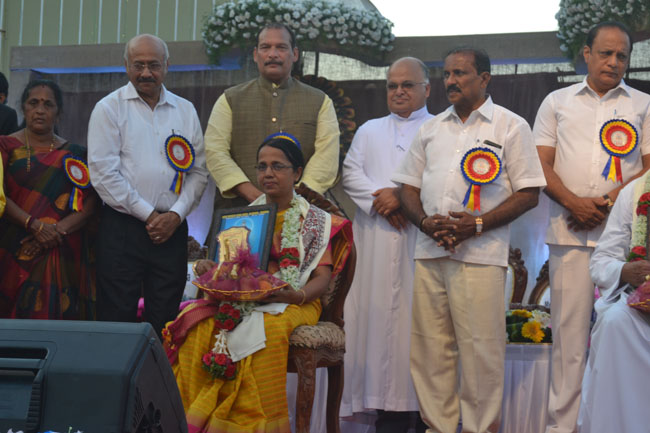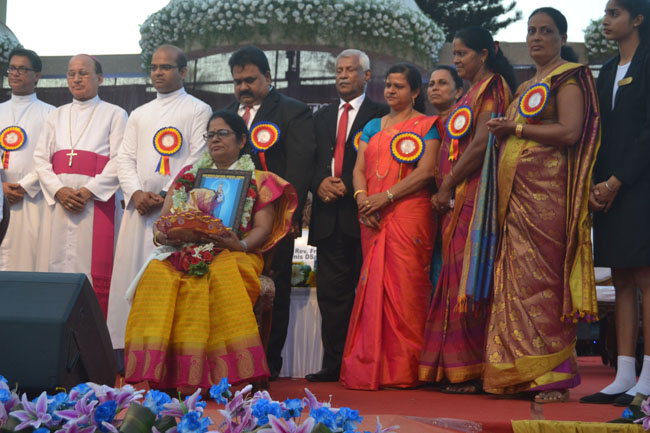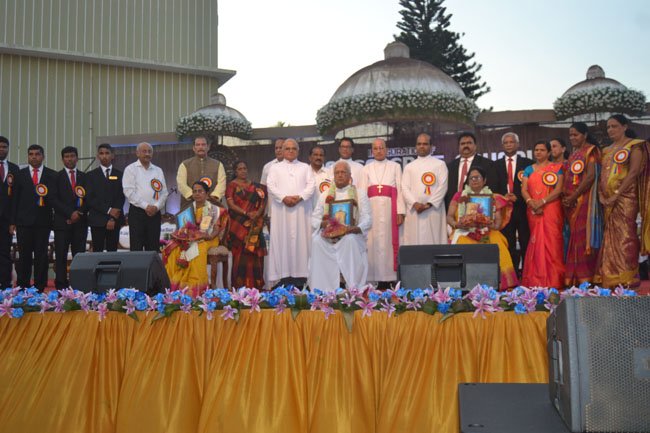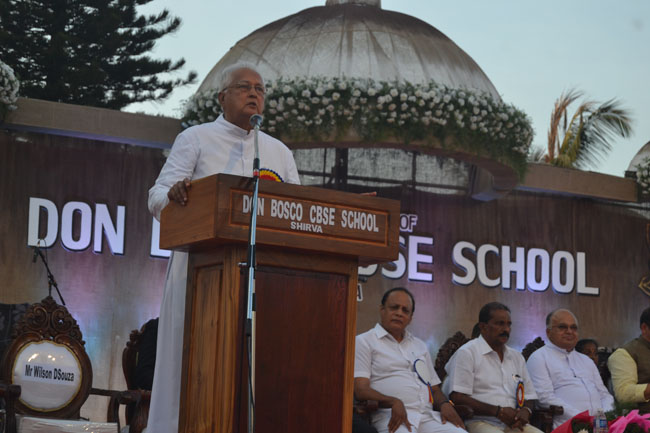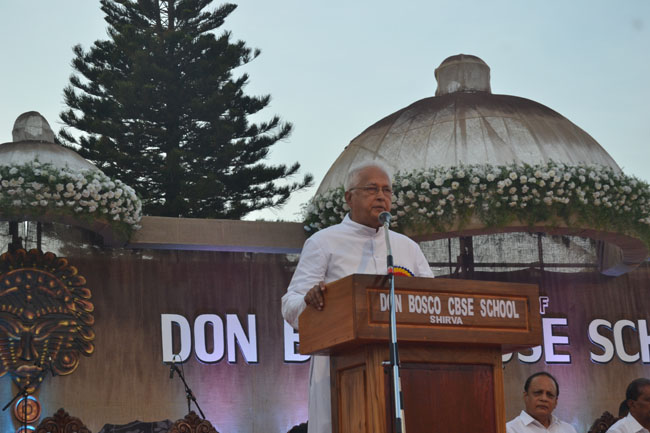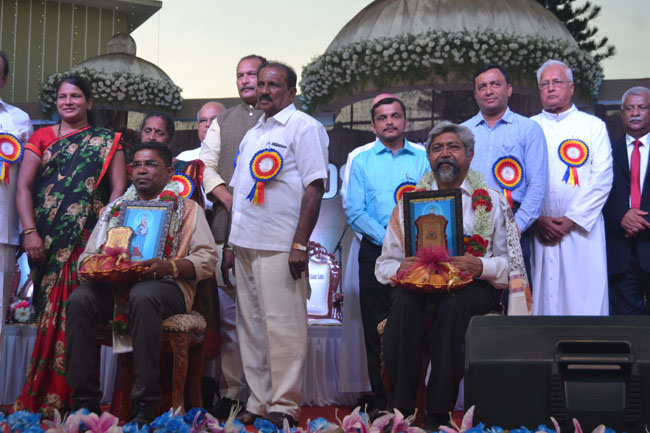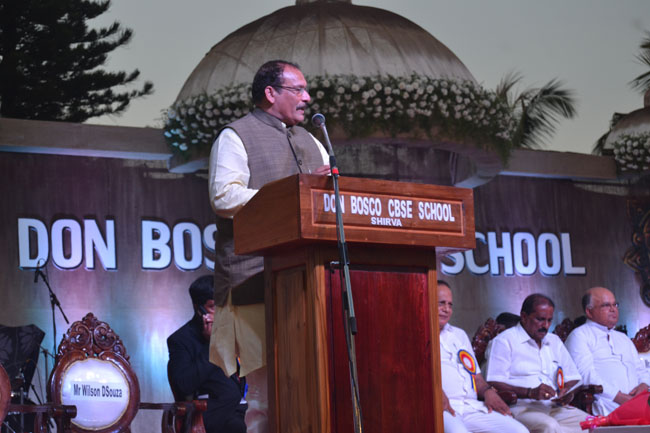 Ivan D'Souza in his message said that those who had received education from St. Mary's Educational Institutions are found in different parts of the world occupying important positions. He stressed on the contribution of Christina Missionaries in particular and Christian community in general in imparting quality education to the people irrespective of caste and creed.
Prof. Mathew Nainan, Director of Little Rock Indian School Brahmavar who had been guiding the school governing council, Fr. Stany Tauro and Fr. Mahesh D'Souza in the task of securing the CBSE affiliation was felicitated.
In his address, Prof. Nainan said that he was closely associated with St. Mary's College, Shirva in 1980s when he along with the then parish priest of Shirva, Fr. Henry Castelino had to make several trips to Bengalore to secure approval for the college. That was a struggle worth remembering as it achieved certain objective. He further said that if one does his work with dignity and honour, such work is always rewarded. Prof. Nainan expressed his happiness of being a part of the celebration of securing CBSE affiliation to Don Bosco School.
Lalaji R. Mendon and Vinay Kumar Sorake also complimented Don Bosco School for securing CBSE affiliation.
Donors of the Entrance Gate including Presidents of SWAK and USWAS and those who had donated more than one lakh of rupees towards the new school building were felicitated on this occasion.
The present Correspondent of Don Bisco CBSE School, Fr. Denis D'Sa and Principal Fr. Mahesh D'Souza were honoured for their service to the school.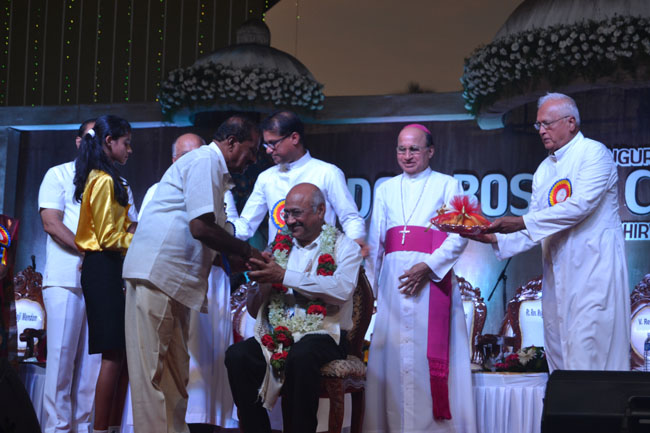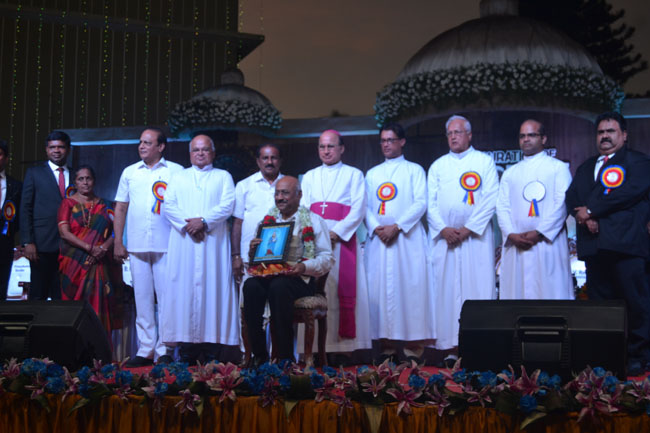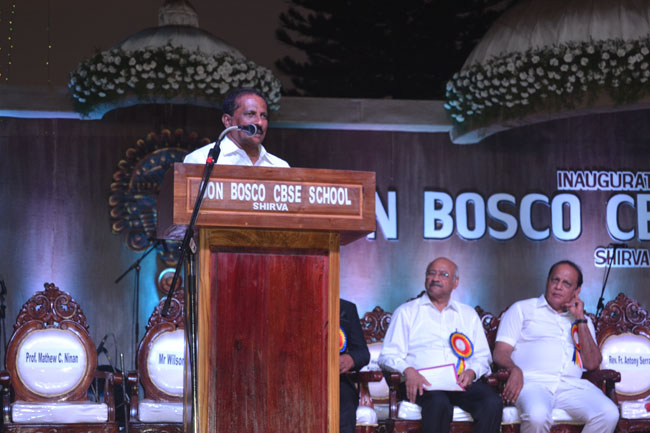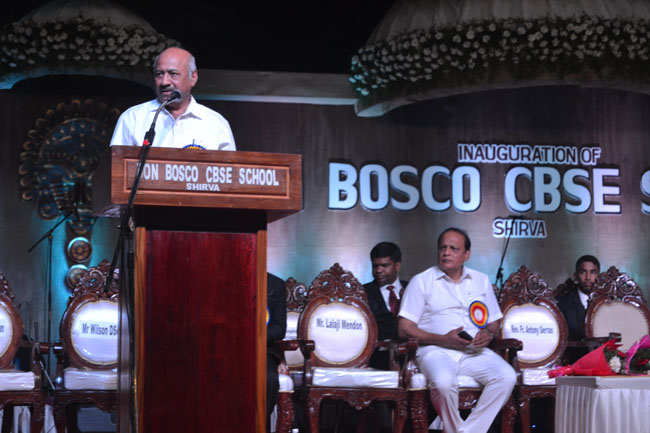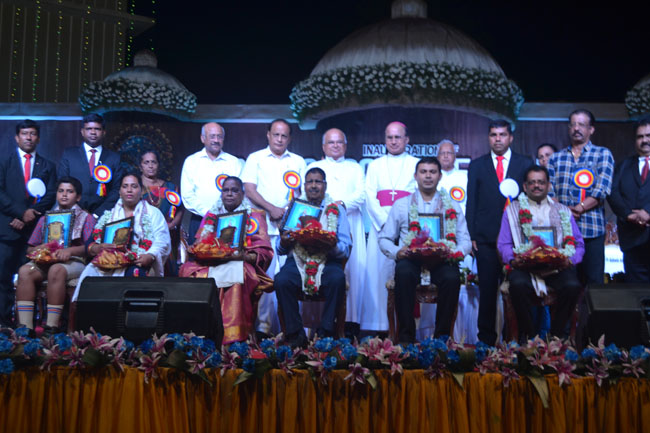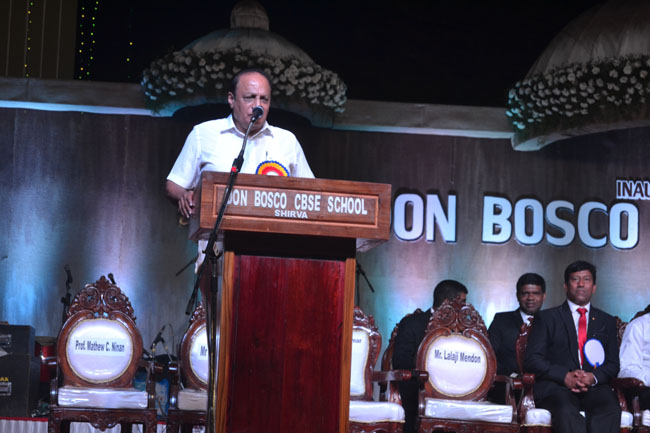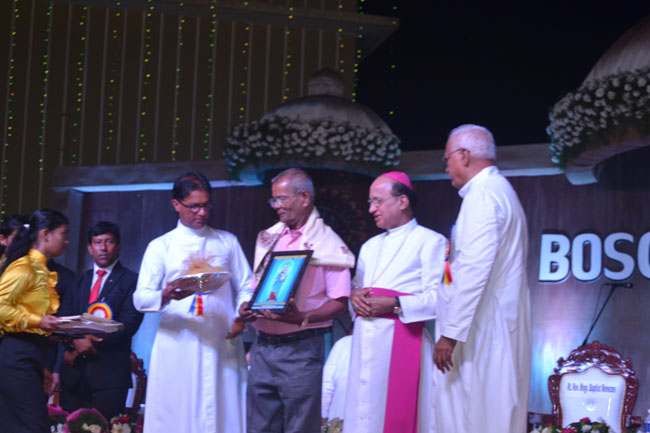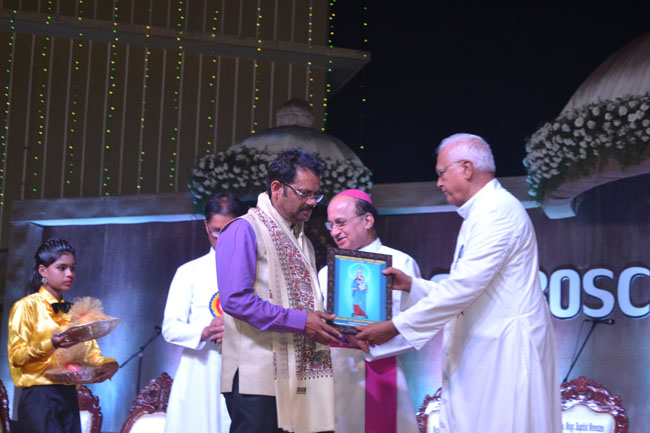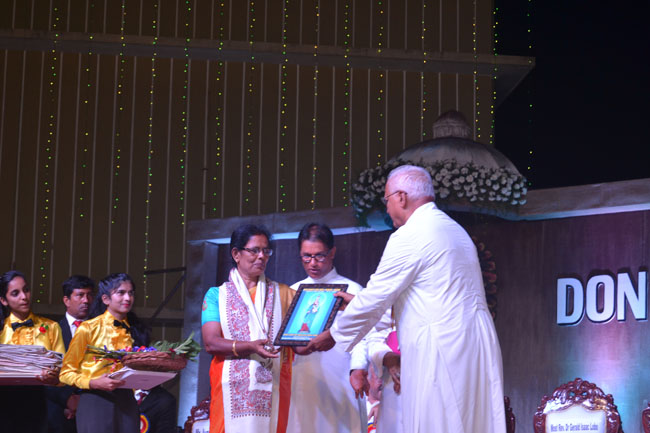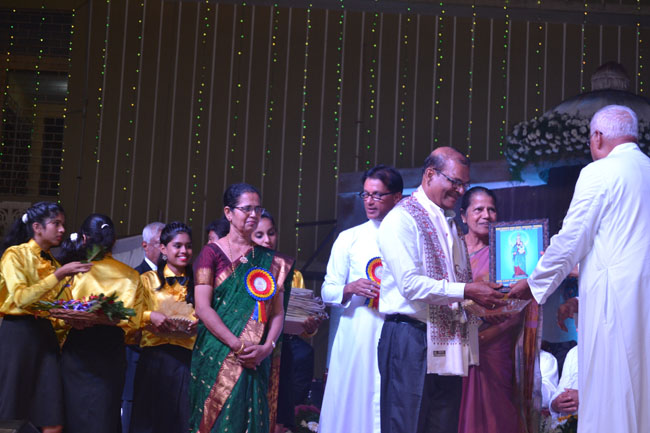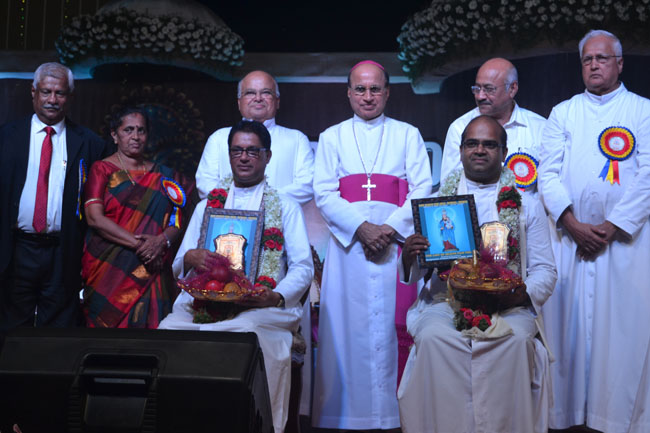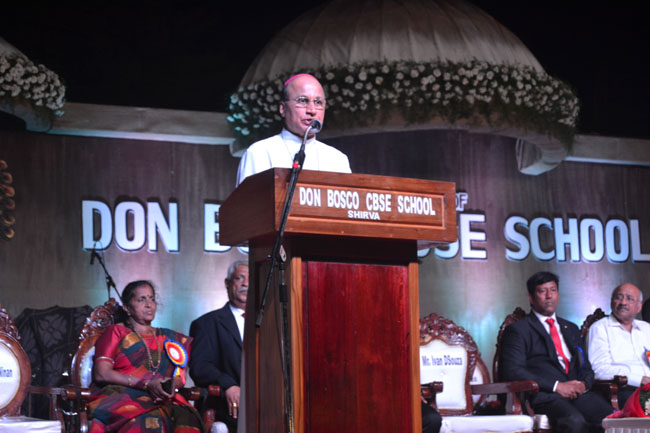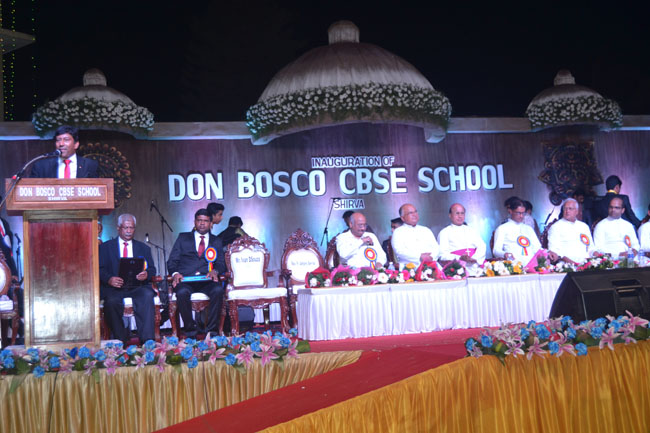 In his presidential address, Most rev. Dr. Gerald Isaac Lobo congratulated all those who were responsible for securing CBSE affiliation to Don Bosco School. He said that the aim of education is to refine the sensitivities of the students and to promote secularism, socialism and democracy enshrined in our Constitution. Though the Christians form only 2.34 percent of the population in India, their contribution in the nation building is more than 20 percent.
Wilson D'Souza, Vice President of Parish Pastoral Council proposed the vote of thanks and Mrs. Shayona D'Almeida, Mrs. Ivine D'Souza and Sr. Leticia compeered the programme.
Following the stage function musical entertainment was organized featuring Anuradha Bhat and Ajay Warrier, celebrated Indian playback singers with renowned professional music team from Bangalore led by Rajgopal and dance performances from film industry team from Bangalore.