Udupi: Moodubelle mourns the tragic death of 44 brave soldiers at Pulwama in terrorist attack
By Dr. Eugene DSouza

Bellevision Media Network


Udupi/M'Belle, 16 Feb: As the entire nation mourns the tragic death of 44 Indian soldiers at Pulwama, Jammu and Kashmir due to heinous terrorist attack by Pakistan sponsored terrorists, the Belle Village Panchayat organized a condolence meeting on Saturday,16 February 2019 at 6.30 pm near Karnataka Bank in Moodubelle.
At the outset, as a mark of respect to the martyrs, the assembled villagers lighted candles and placed them in a specially arranged candle stand.
Speaking on this occasion, Fr. Lawrence Cutinha, Assistant Parish Priest of St. Lawrence Church, Moodubelle expressed shock and sorrow at the tragic death of 44 Indian soldiers and prayed for their eternal rest. He further said that the loss to their families is enormous and Almighty God would provide them strength and courage to face this tragedy.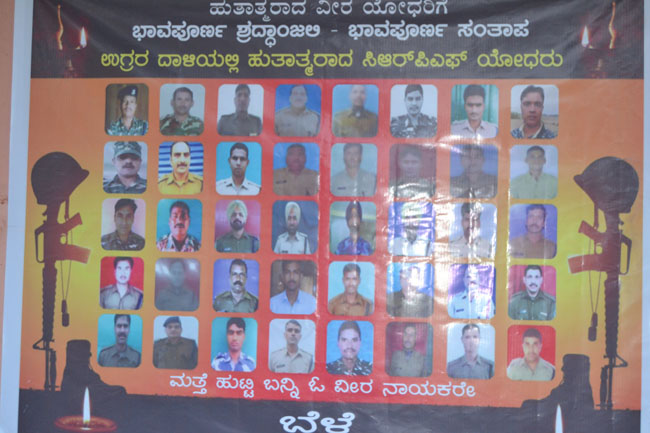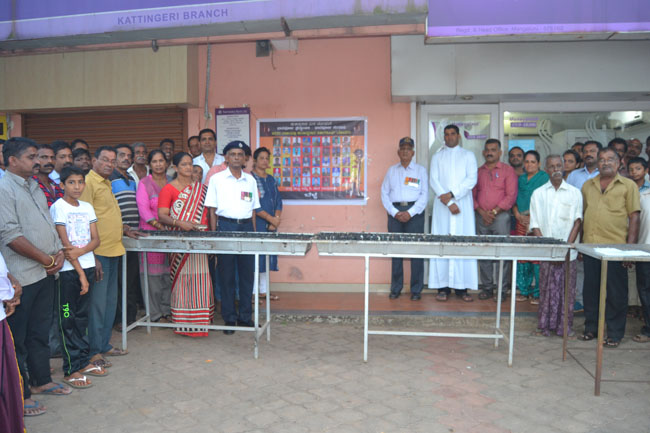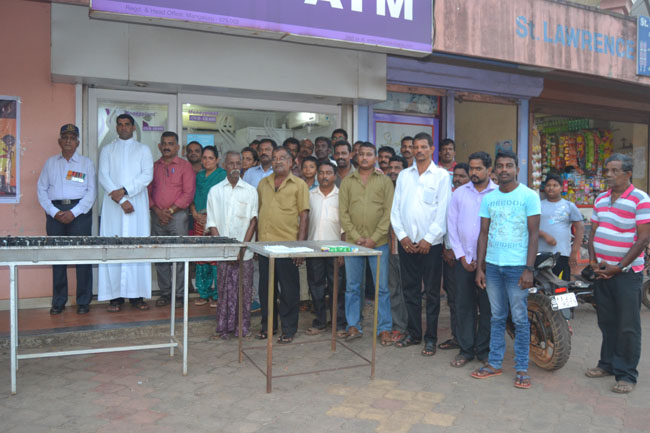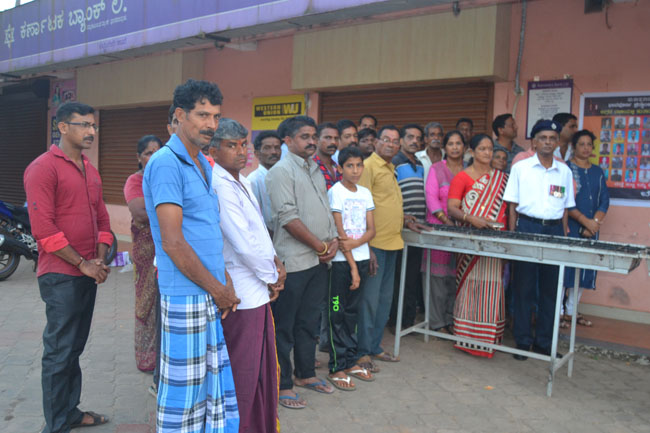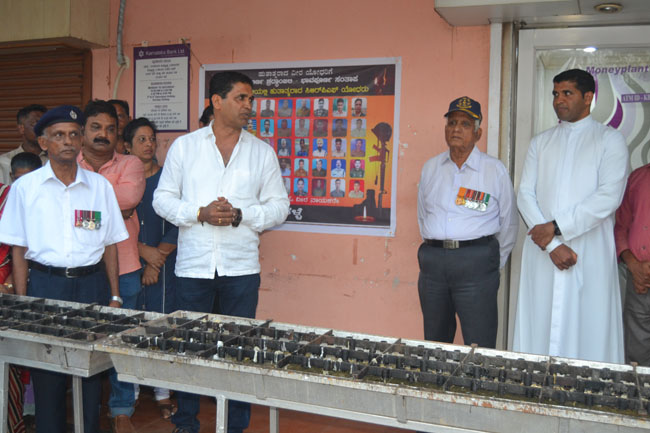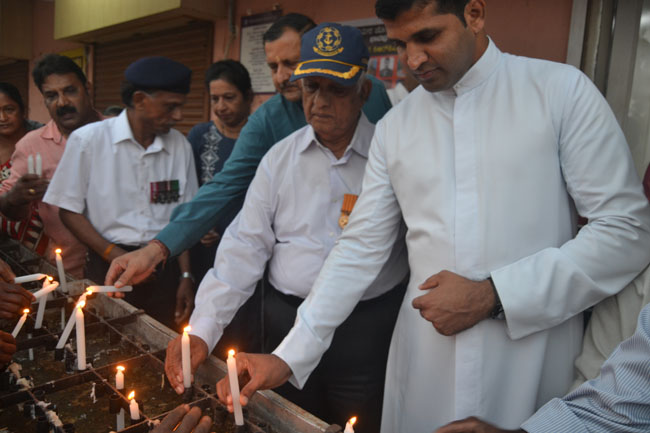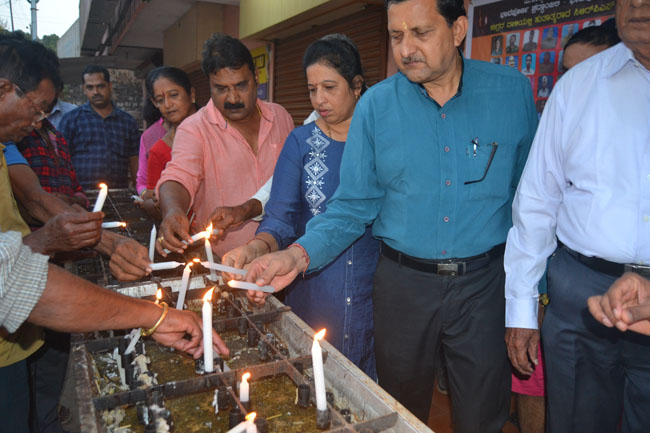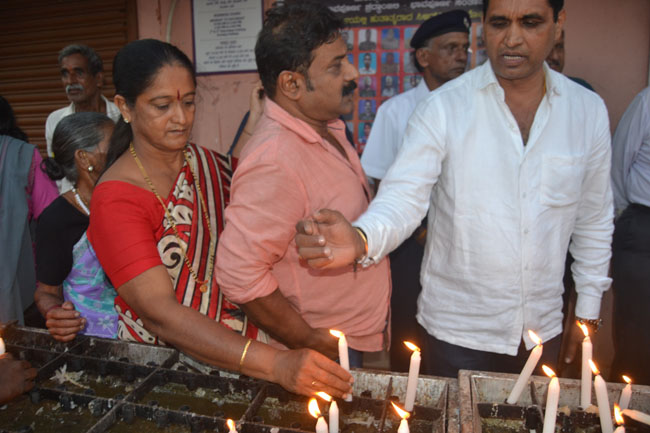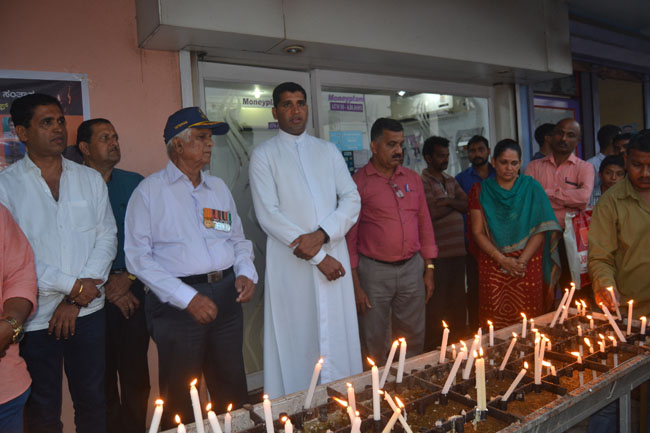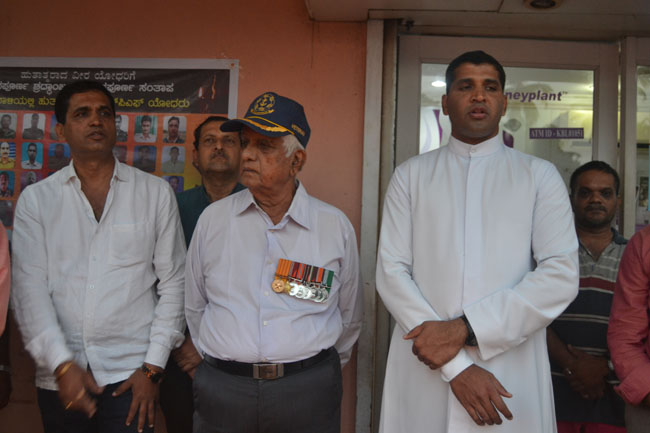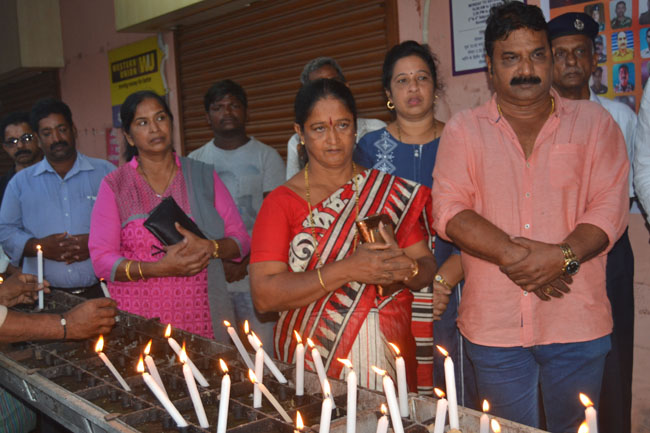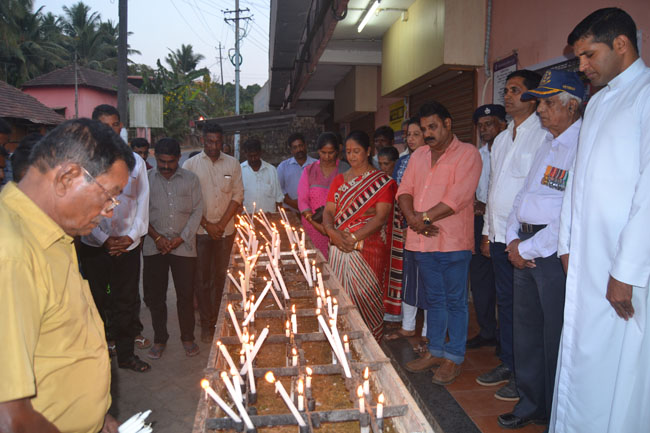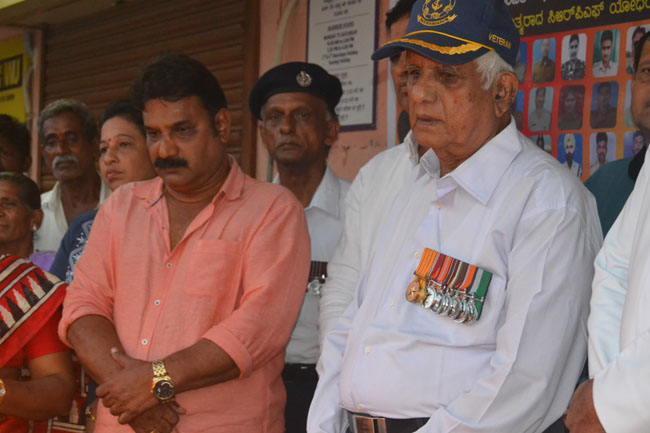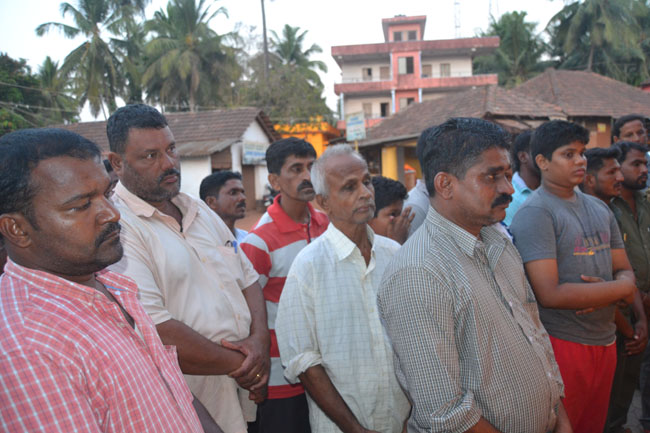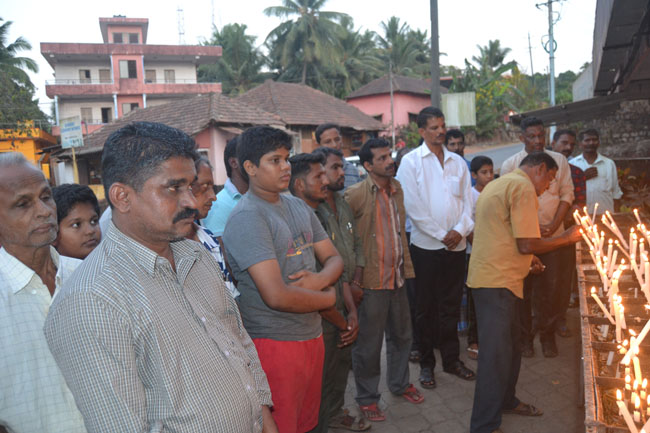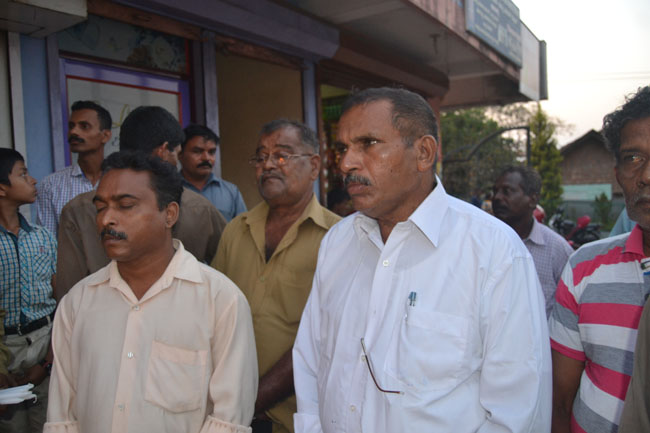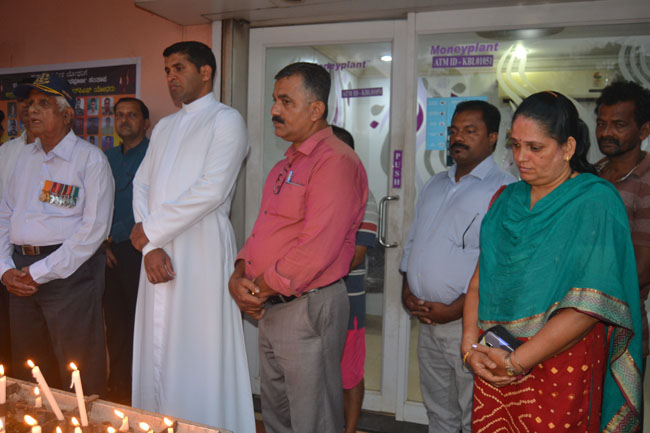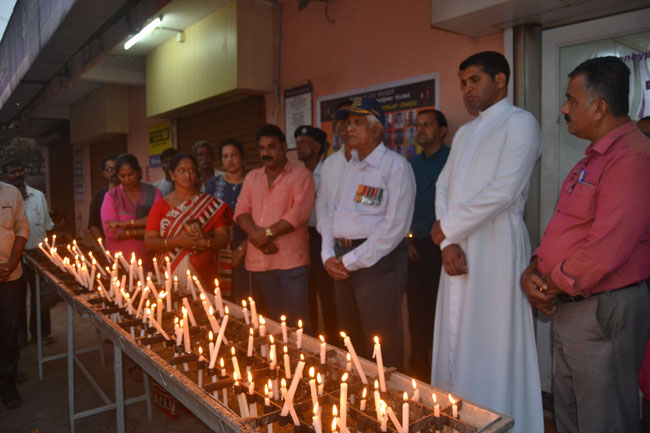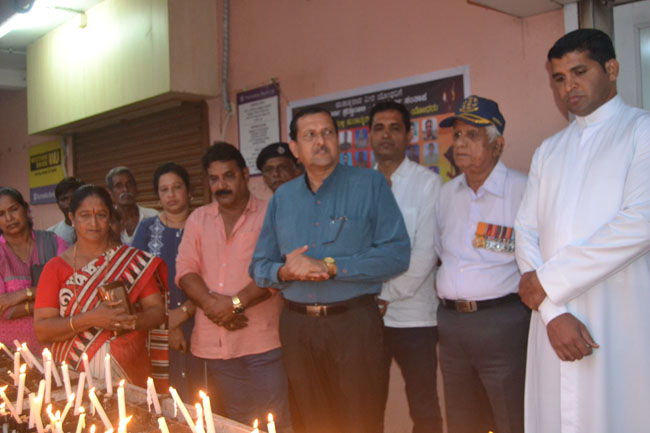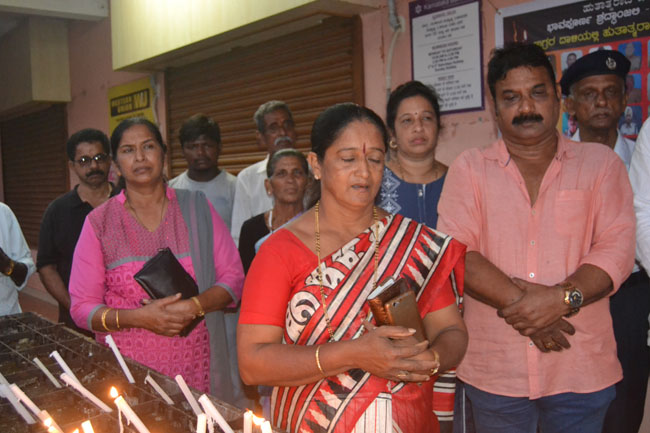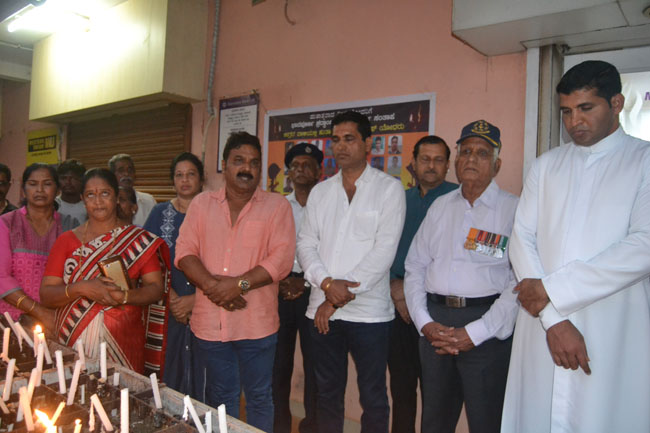 Commodore Jerome Castelino (VSM) in his address said that all the soldiers who have lost their lives have been young and had a lot of service in front of them. By their tragic death due to terrorist attack not only their individual families have lost their loved ones but the nation has lost its brave soldiers.
Devdas Hebbar, former President of Udupi Taluk Panchayat in his condolence message said that for our safety, these brave martyrs have laid down their lives.
Mrs. Ranjani Hegde, President of Belle Vilalge Panchayat expressed grief and sorrow at the death of the soldiers.
The condolence meeting was attended by Harish Shetty-Vice President of Belle Village Panchayat, Panchayat members Mrs. Helen D'Souza, Mrs. Lydia Fernandes and Shivaji Suvarna; Vincent Fernandes-Vice President of Parish Pastoral Council, Mrs. Sujata Suvarna-member of Udupi Taluk Panchayat, Ex-Serviceman Simon D'Souza, Alphonse Alva-former Vice President of Parish Pastoral Council and a number of villagers.