Sharjah: Dashavataram, dance recital highlight of 7th anniversary celebration of Klassical Rhythms
By Shodhan Prasad

Bellevision Media Network


Sharjah, 17 Dec: Klassical Rhythms group organized their 7th Annual Bharatanatyam performance, here on the Friday, December 14. The team performed under the able guidance and mentorship of Guru Nritya Ratna Rohini Ananth, who is an established luminary in art industry across UAE and India.
The evening commenced with a delightful performance by the N Sajini, special guest from India. N Sajini is a disciple of Dr Sanjay Shantaram. Sajini performed Shiva Stuthi and Padam.
As the curtains'raised, for the Sabha Vandanam, the Theatre reverberated with a clap thunderstorm admiring the young dancers, as if, a response from the Gods themselves. Nearly forty dancers from the age group between 5 years to 45 years stood confident and performed with ease.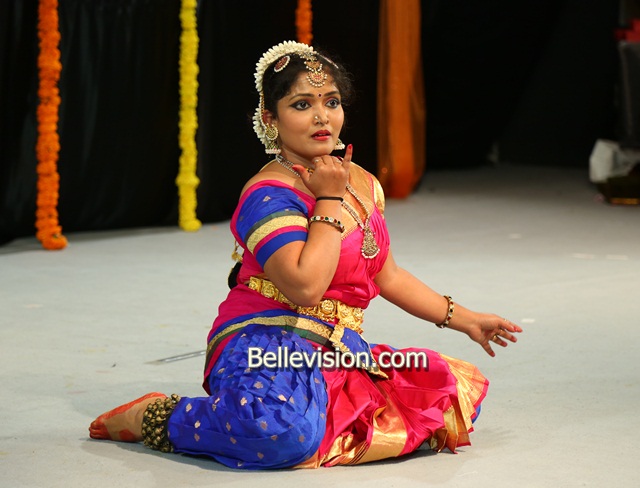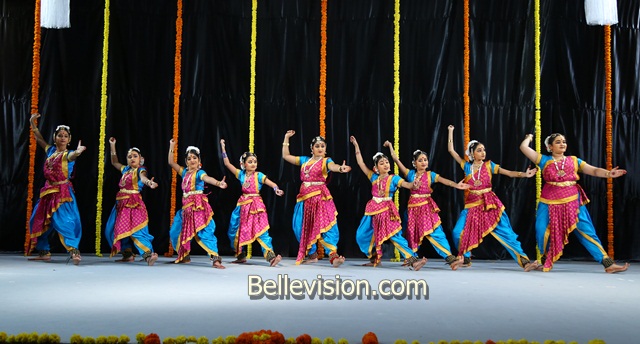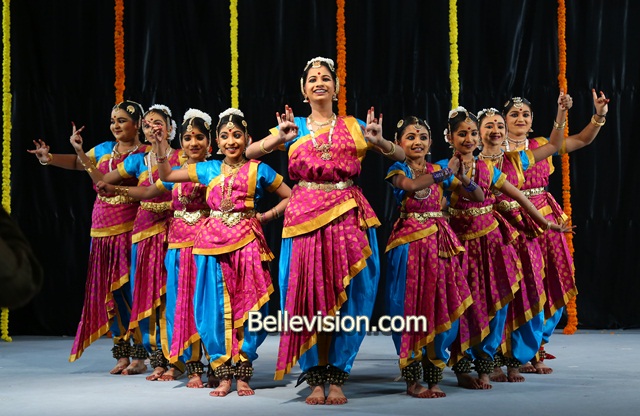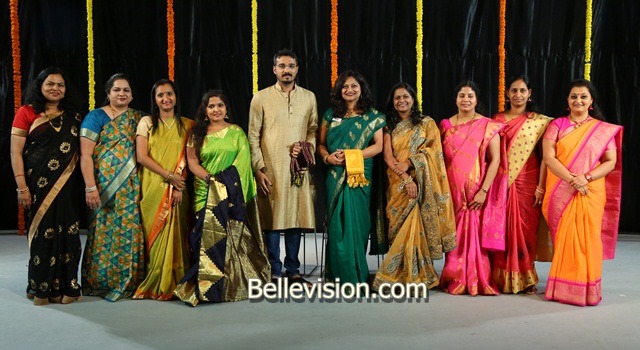 Guru Rohini, had encapsulated the entire program with excellent primer keeping those audience not so familiarwith the art form. A Big thanks to the Narration team, that explained the history and context in between.
The highlight of the evening was the 'Dashavataram,' a dance depicting the ten incarnations of Lord Vishnu. Nine dancers gave an enthralling performance, where they received a standing ovation from the audience, and, the dignitaries present. The special comment by the dignitaries of never having seen such anoutstanding Dashavataram choreography and execution is in itself a testimony of the finesses and grace the story was enacted.
The fine detailed movement, the flick of the fingers, movements of the neck, stomach, toe, emotions showcased the in-depth involvement and engagement of the dancers body & soul. The class and aura the dancers created, with proficiency, focus, control speaks volume of the Gurus devotion in her disciples. Stylistically, the entire event was mesmerizing, meticulously sculpted and scripted. Emotions, too, were curated, refined and demonstrated.Rohini's choreography featured her experience in mythological history and we saw her commitment in keeping thevalues, culture and tradition live. The trust, faith and belief of the parents could be seen, by the overwhelming praises throughout the three-hour programme.
The event was presided by Ranjith Melepatt, Sajini N and Prakruthi M Gururaj.
Dignitaries like N Mohan, Shodhan Prasad and Vasu Shetty were also present at the event.
Senior dancers of the Klassical Rhythms team were the emcee who kept the auditorium up. It was indeed amazing to see how Rohini mentors her team forall-rounder performance.
A small CSR activity of being environment friendly was also observed, here. Plants were given to the dignitaries with handmade bags of paper by the young dancers – thus giving another positive message by their Guru to respect nature.
A evening to cherish for many art connoisseurs and art enthusiasts. The programme concluded with a promise of another spectacular event soon, this magical evening still lingers in our minds, even after the curtains are down.