Mangaluru: Govt First Grade College, Car Street creates awareness on voting right
Bellevision Media Network


Mangaluru, 13 Dec: Dr P Dayanand Pai - P Sathish Pai Government First Grade College, Car Street, here in association with DK district administration and department of collegiate education, jointly organized an awareness programme on account of National Voter's Day, for degree students of Dakshina Kannada district, on December 10. The programme was held at the College Auditorium.
Gayathri S Nayak, municipal deputy commissioner of revenue department inaugurated the programme.
Speaking on the occasion, Gayathri said, 'India is called the largest democracy in the world. Hence it is the duty and responsibility of every citizen to actively participate in the electoral process of our country.' She urged that the youth should be encouraged to exercise their right to vote in selecting the most deserving candidate and students should also use their potential in electing the most popular government.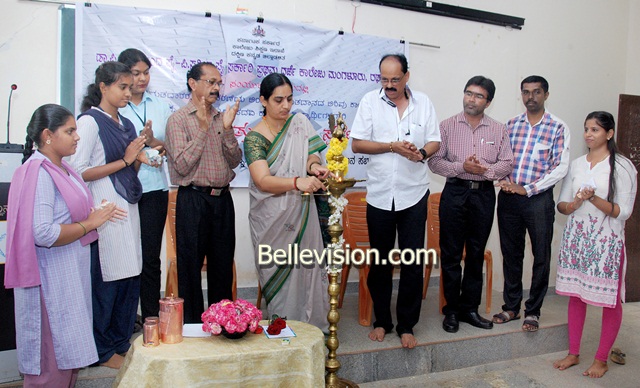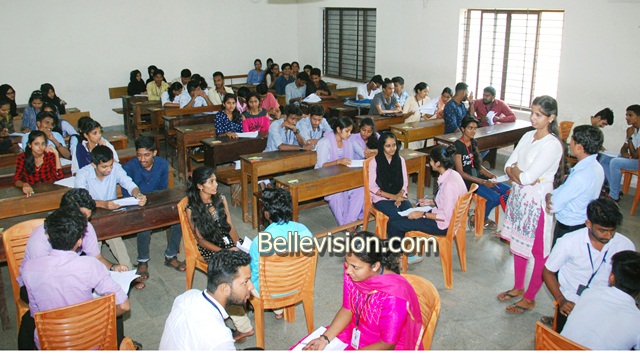 Dr Shridhar Maniyani, special officer, collegiate regional office, Mangaluru said, 'Voting is an important right in our society and every citizen must cast their valuable vote.'
In his presidential address, Prof Rajshekhar Hebbar C, principal of the College said, 'In a democracy, elections are the biggest opportunity to bring a change and students have to cast their vote. Elections play a vital role in deciding the future of a country and the youth has the potential to be extremely influential and they have to strive hard in bringing an awareness among the general public.' He also said, 'Voting is not only a right, but also a greater responsibility on the part of every citizen.'
Dr Nagappa Gowda, convener of the programme was present.
Essay writing and quiz competitions were held for the degree students on this occasion. Nearly 110 students participated from various colleges across Dakshina Kannada district. Bhavishya welcomed the gathering. Monisha compered the programme. Salafath Nafila proposed the vote of thanks.