St. John's Educational Institutions Shankerpura celebrates Annual Day with splendid display of cultu
By Alphonse Mendonsa

Bellevision Media Network


Udupi/Shankerpura, 07 Dec: The cultural extravaganza marked the annual day celebrations of St. John's Educational Institutions (English Medium) Shankerpura.
The school band escorted the honourable guests of the day to the annual day venue and the little Bharatnatyam children welcomed the guests with their wonderful classical dance performance. Thereafter students of Primary school presented a beautiful dances to the various bollywood and English tunes followed by a prayer song invoking God's blessings on the program.
Further amazing mind blowing cultural dances events followed by High School students enthralling the audience and guests that included Janapada dances, Gujarati, Marati and patriotic songs.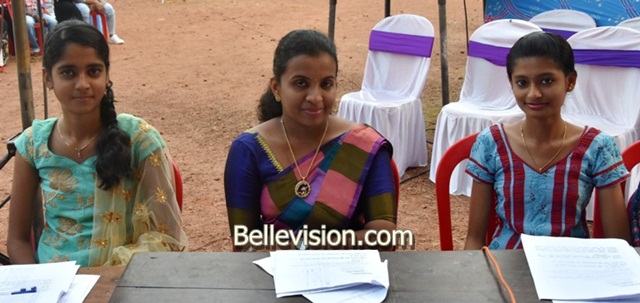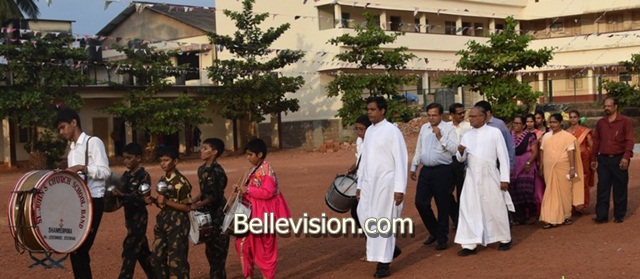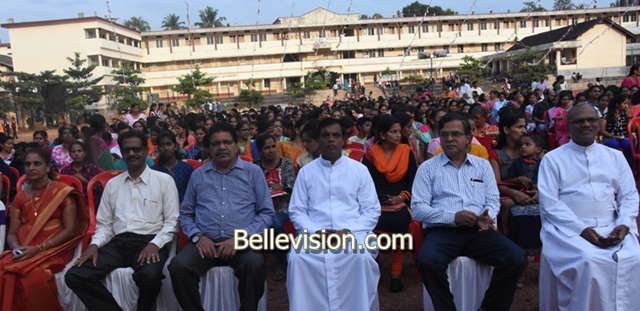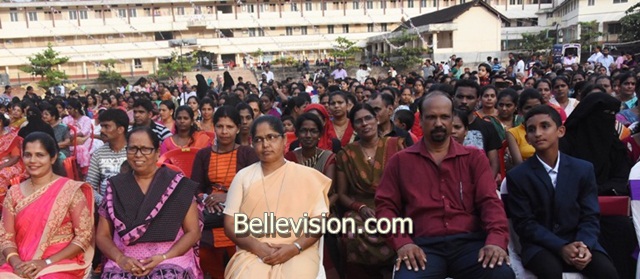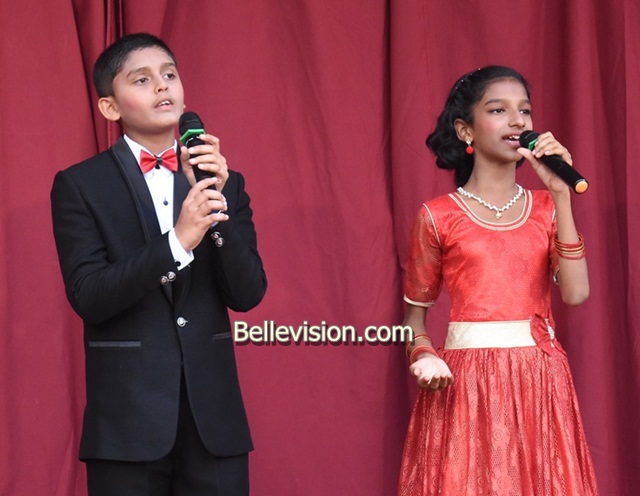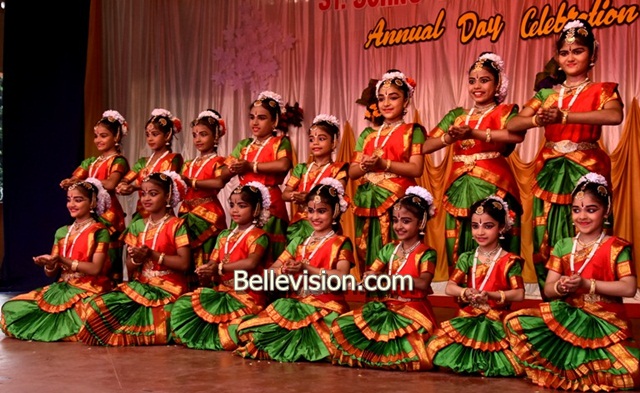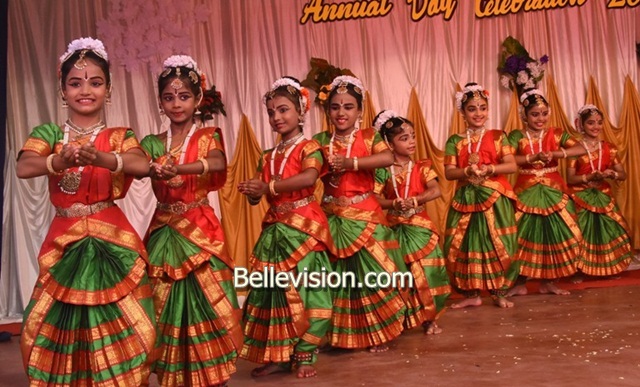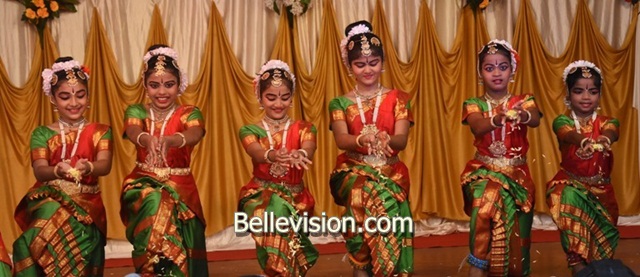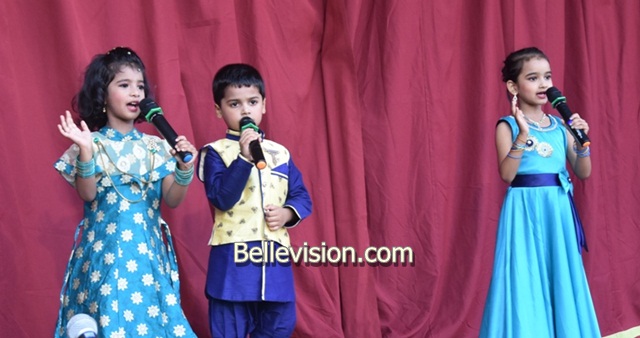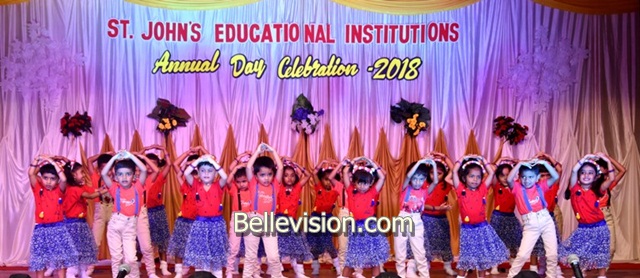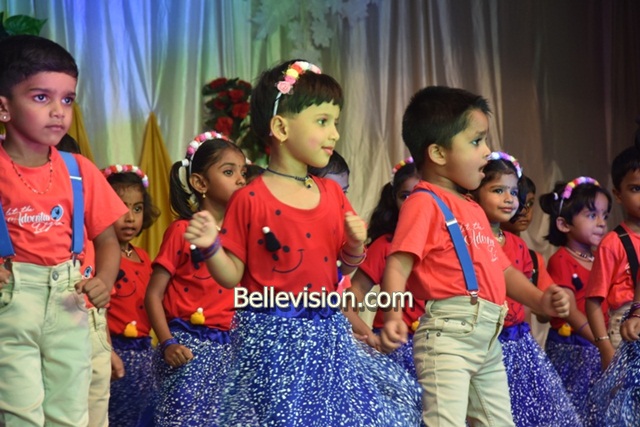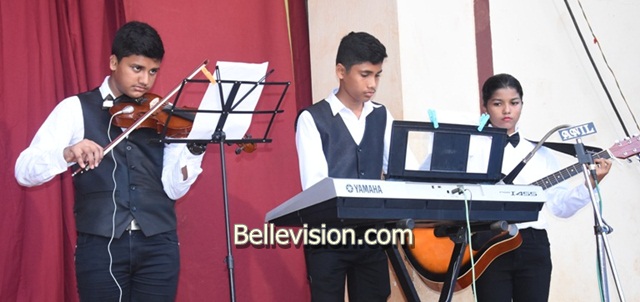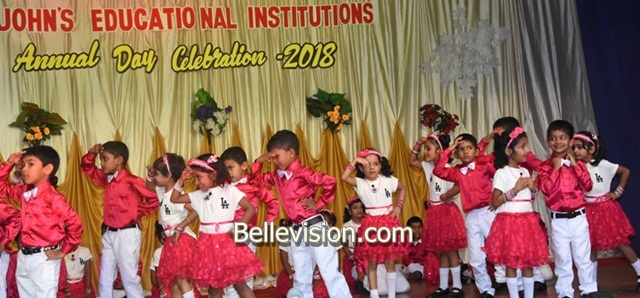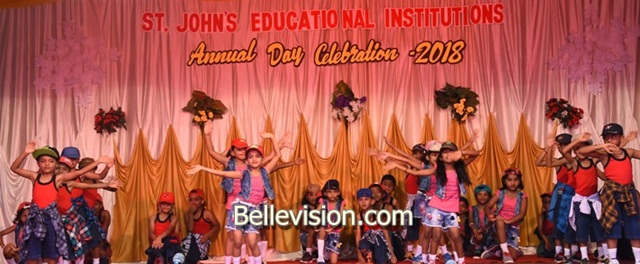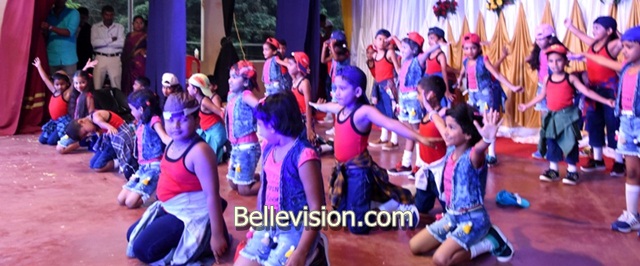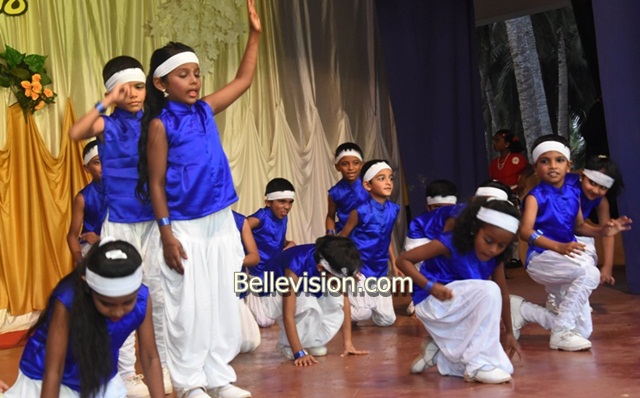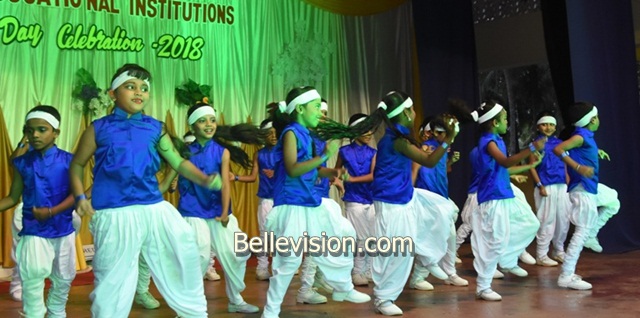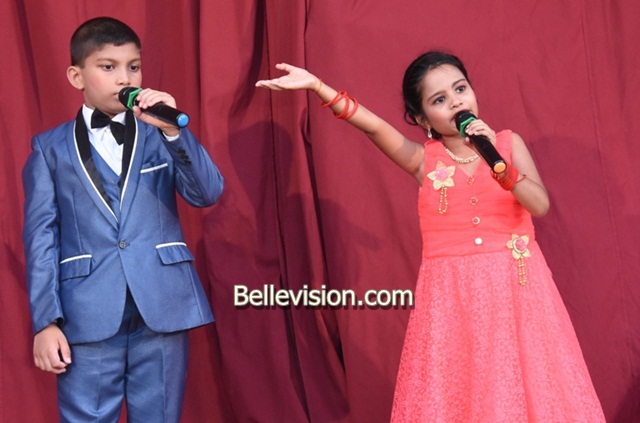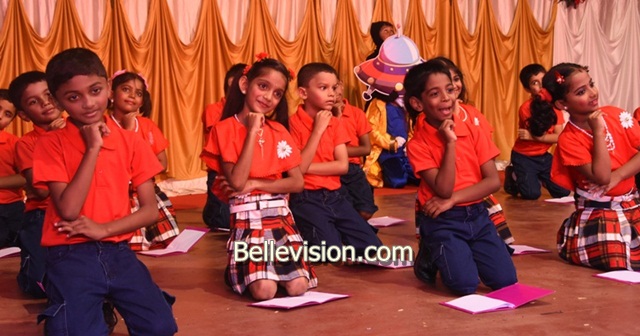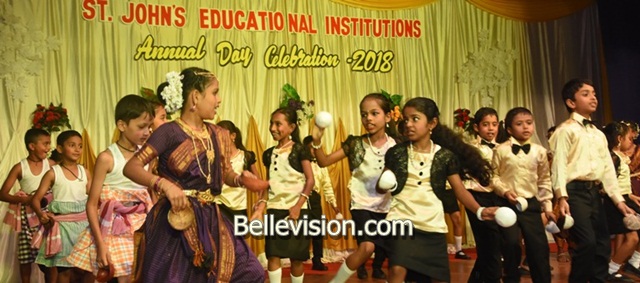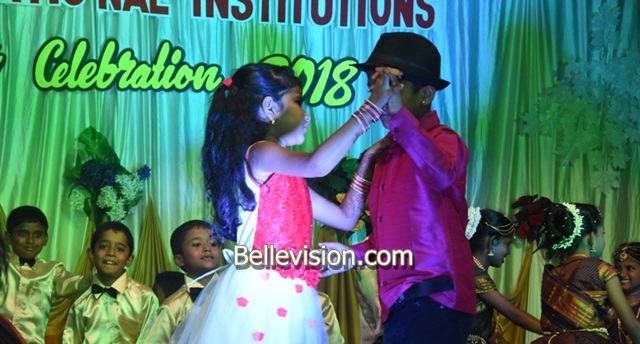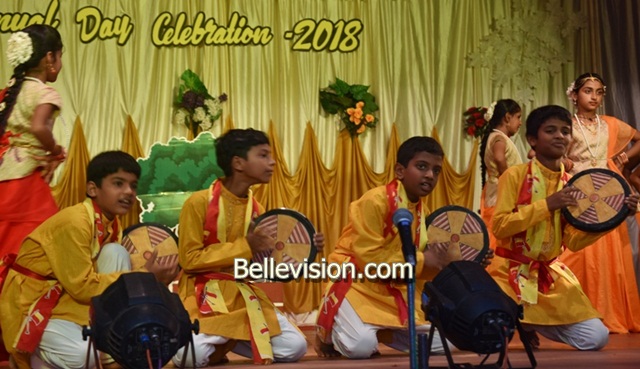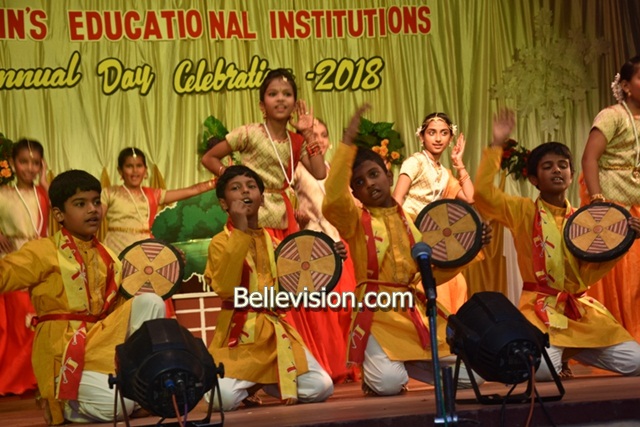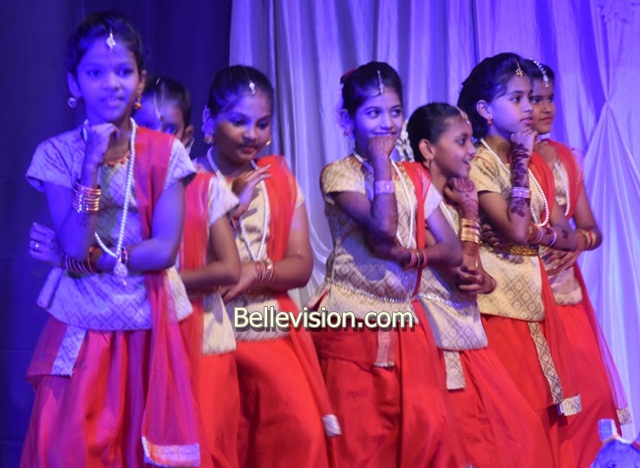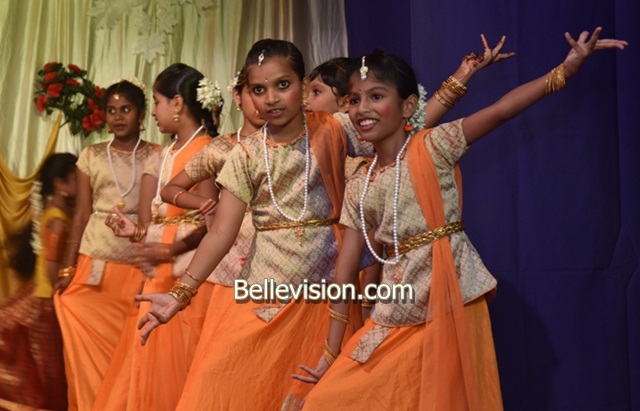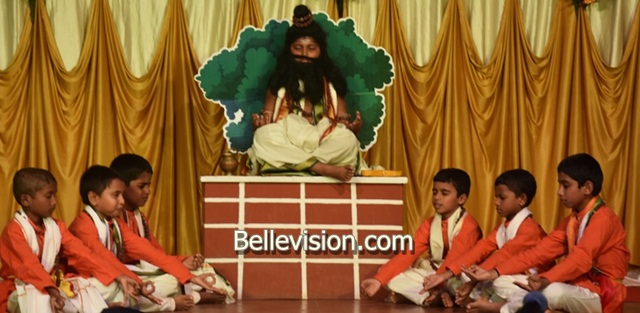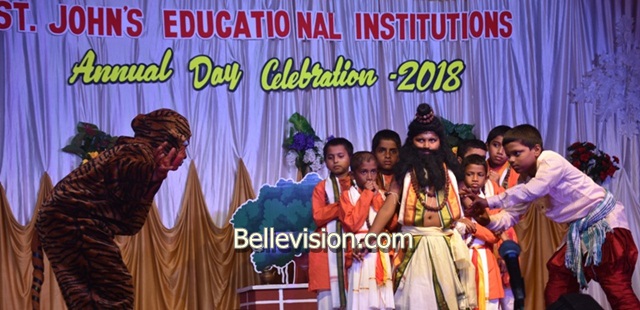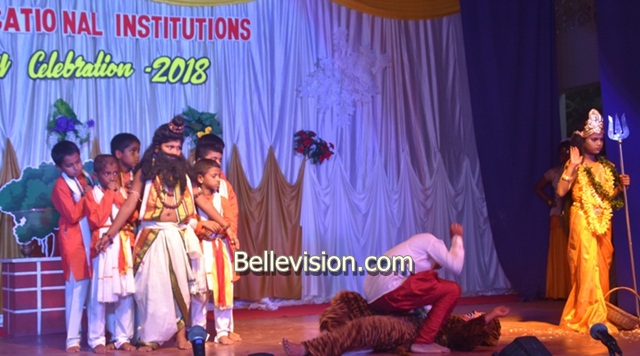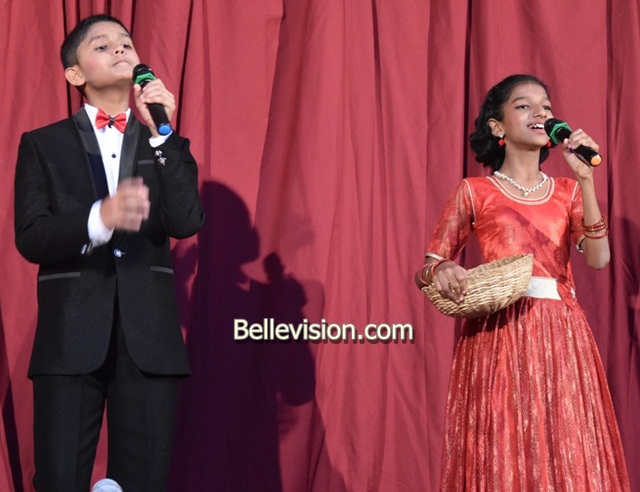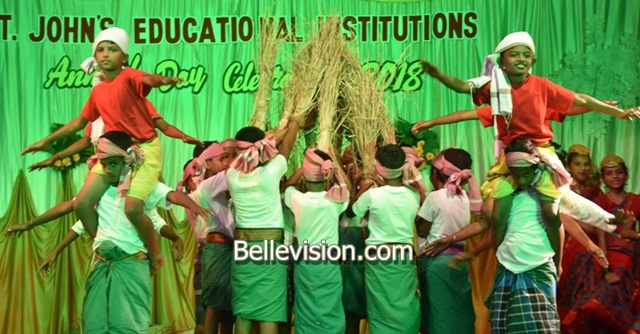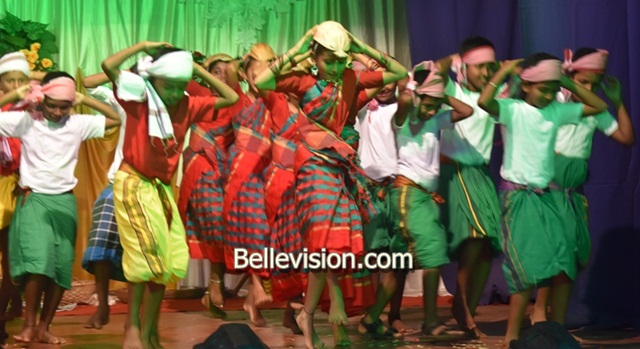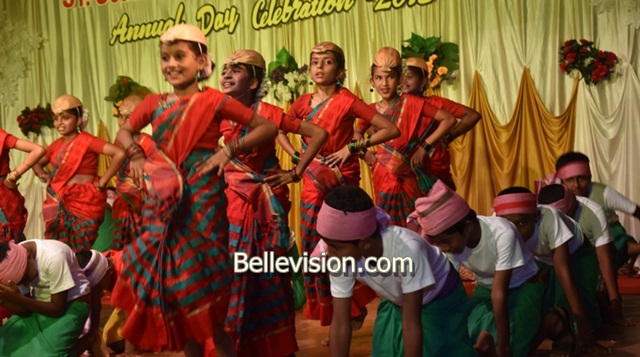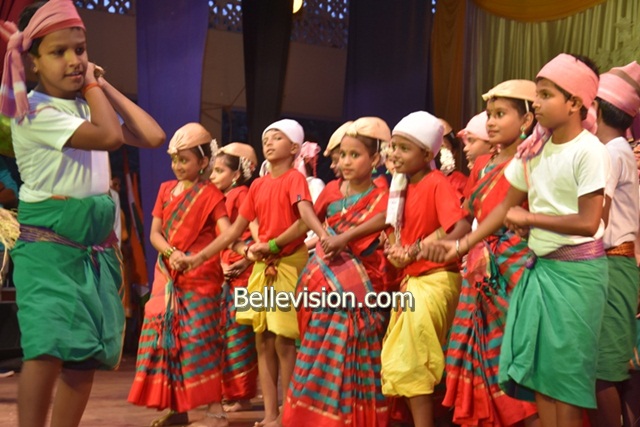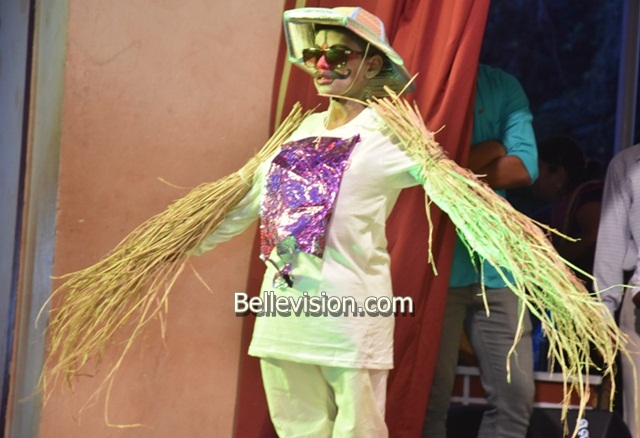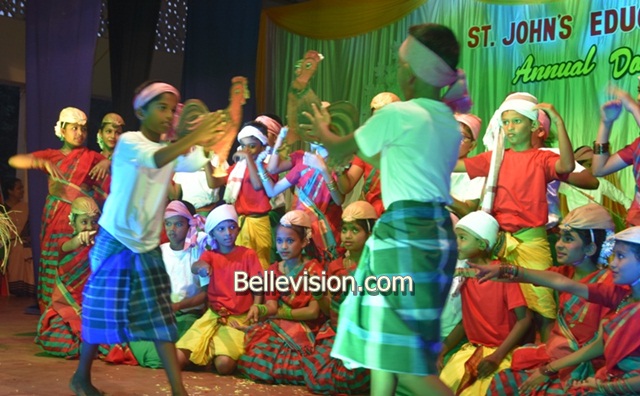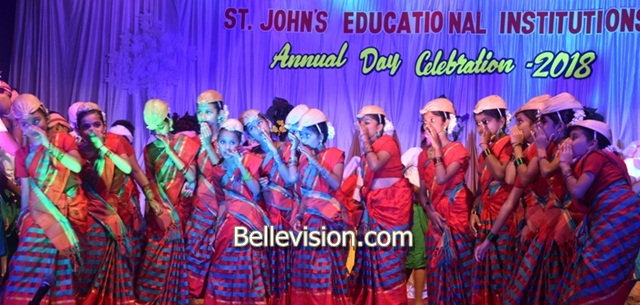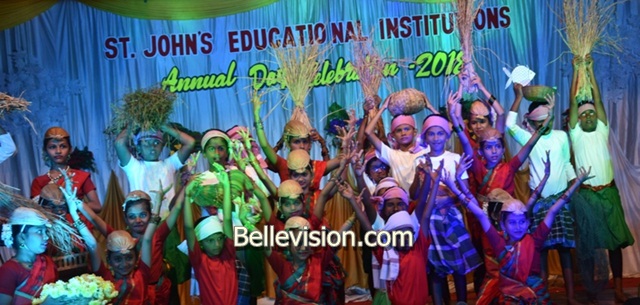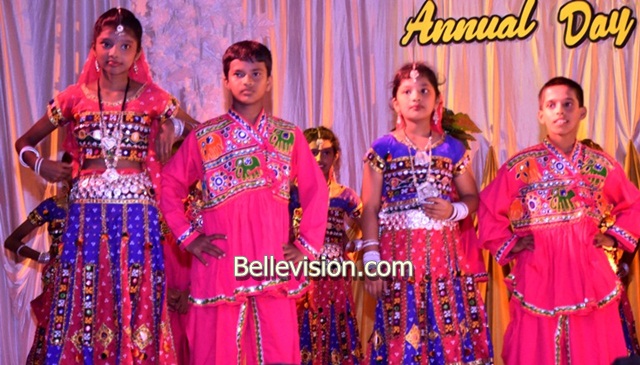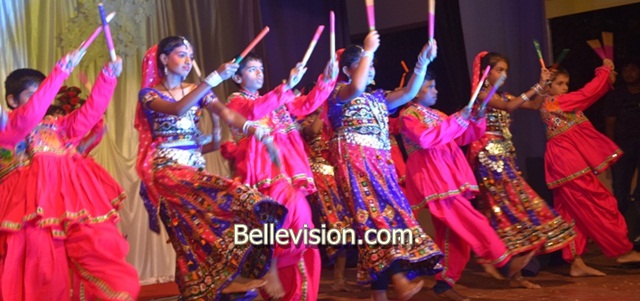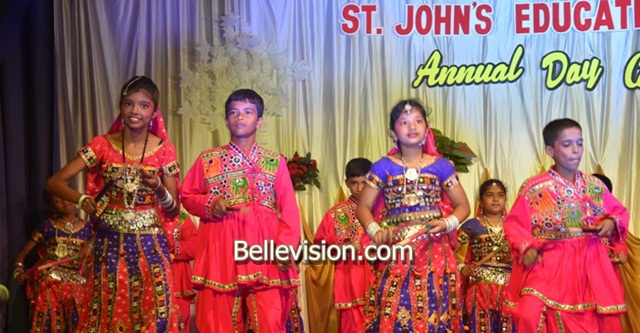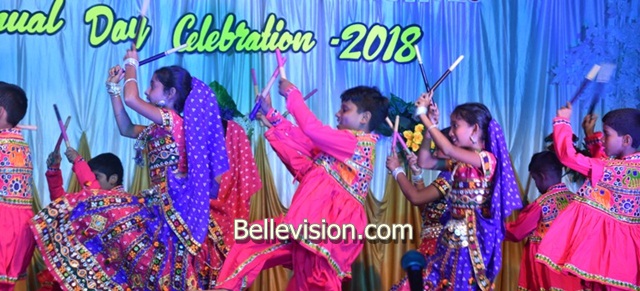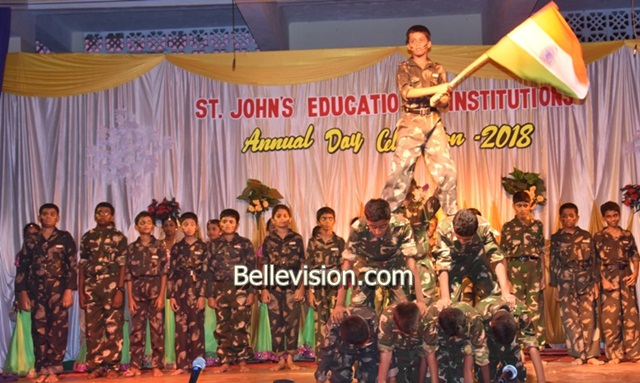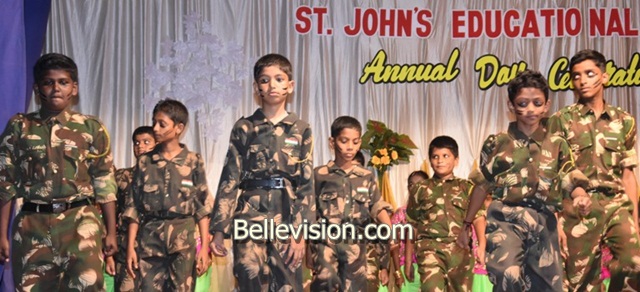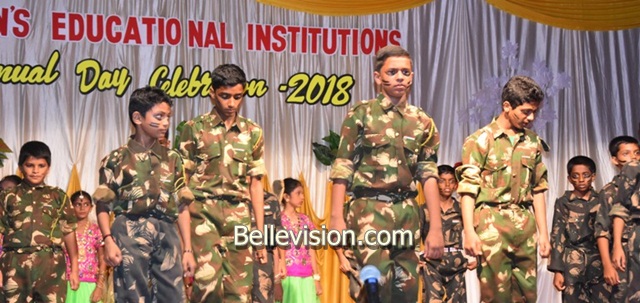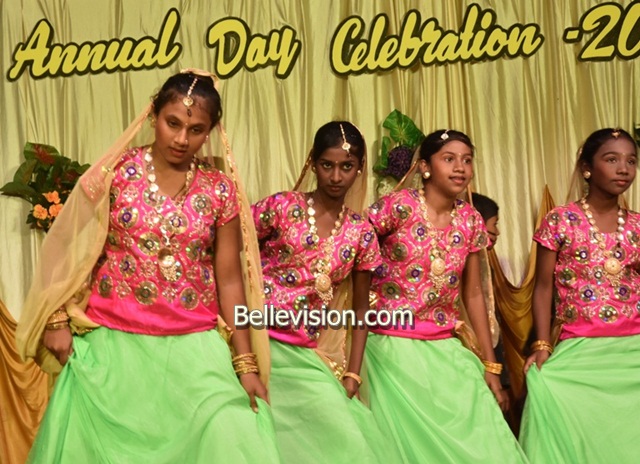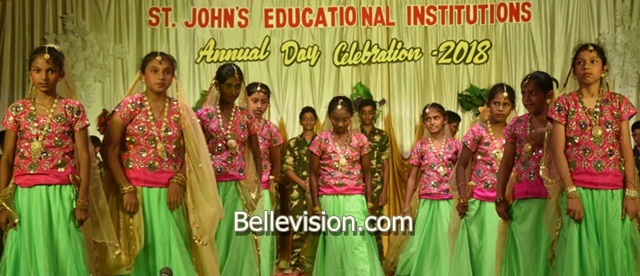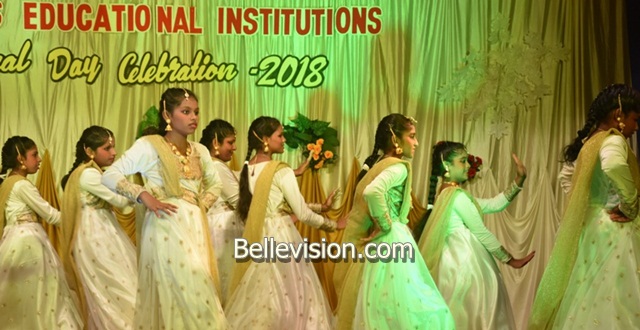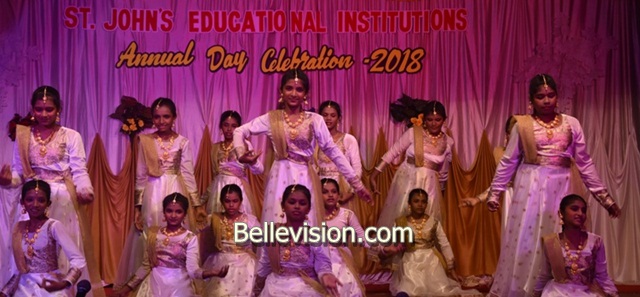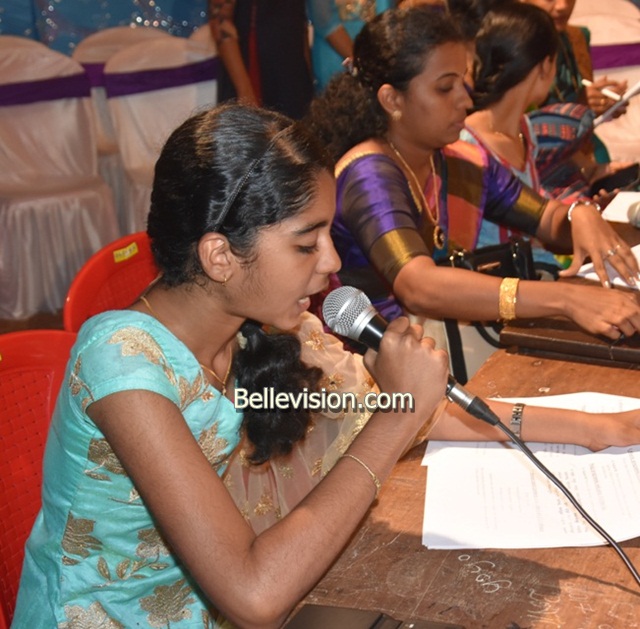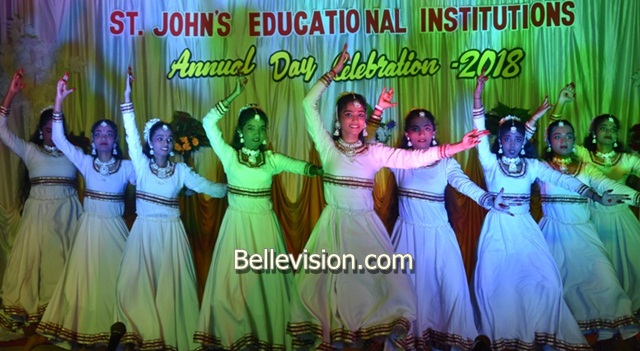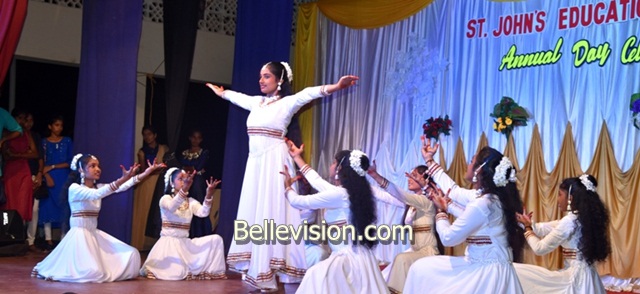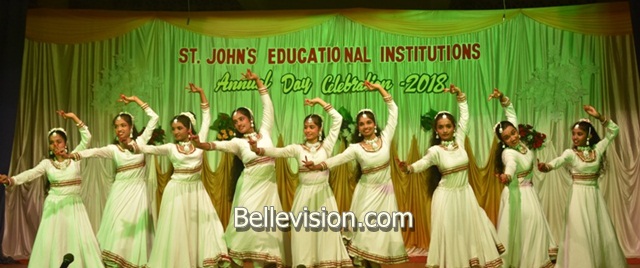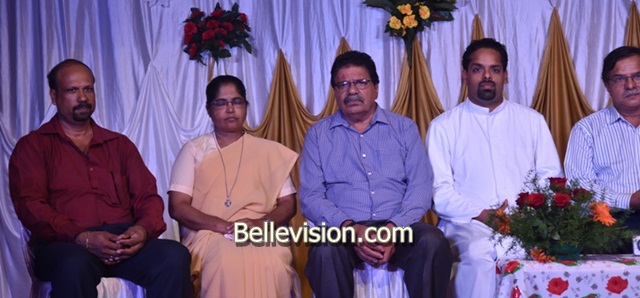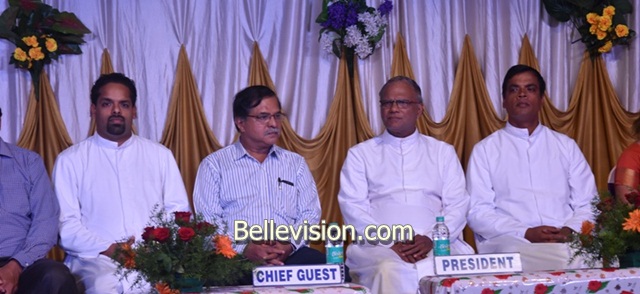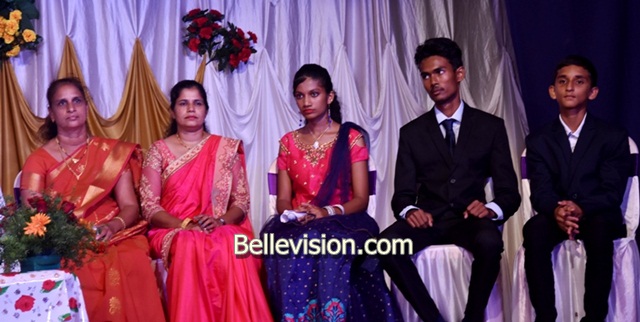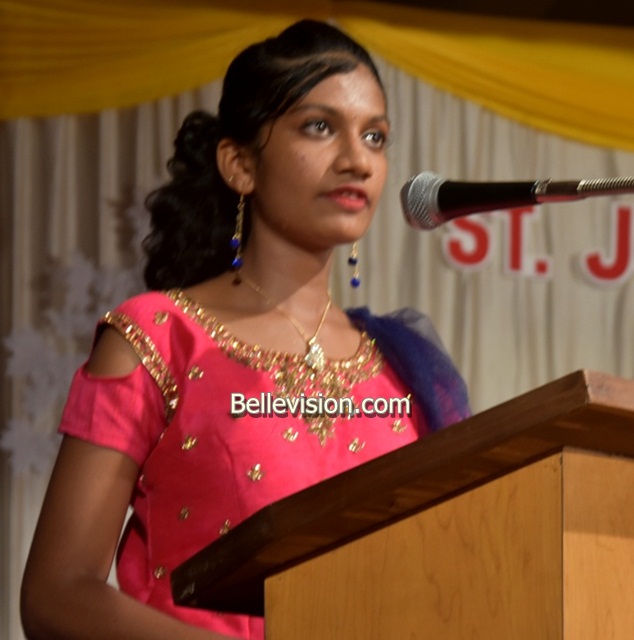 A brief annual report on various achievements of the St. John's High School and PU College was beautiful presented with a PowerPoint presentation highlighting various achievements of the students as well as school/college facilities and various goals that the school as put up for the benefit of the students for their over-all performance in academic, sports and cultural.
The honorary guests were then invited to the dais namely Dr. Jerald Pinto (Former Principal, Milagrese College, Kallyanpur), Rev. Fr. Ferdinand Gonsalves (Correspondence, St. John's Institutions), Rev. Fr. Vincent Coello (Principal, PU College), Rev. Fr. Royston Pinto (Asst. Parish Priest), Sr. Winnie D'Souza (HM Primary), Mr. Mark Vas (VP Parish Council), Mr. John Rodrigues (PTA), Ms. Lenny D'Souza (PTA), Ms. Veena D'Souza (PTA), Christon Corda (CPL) and Reenal Mishal Martis (SPL).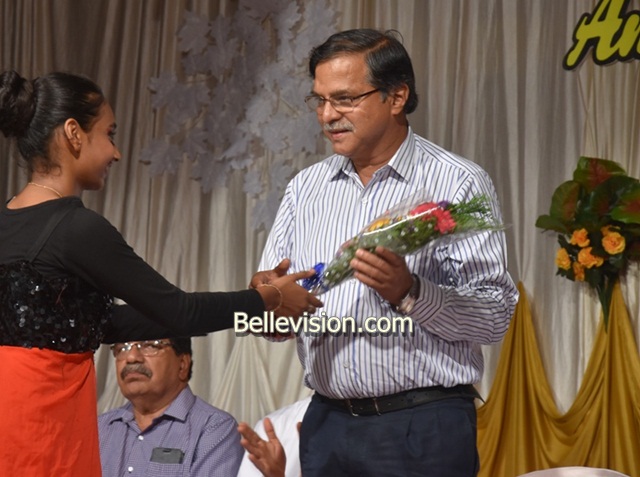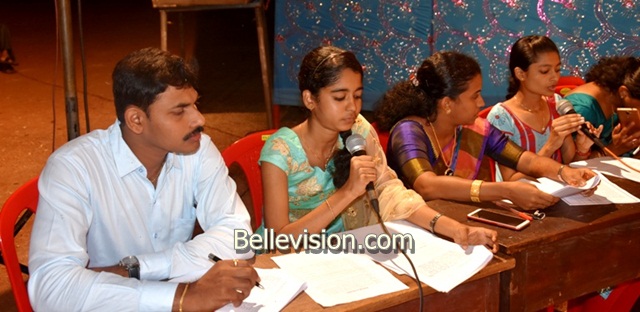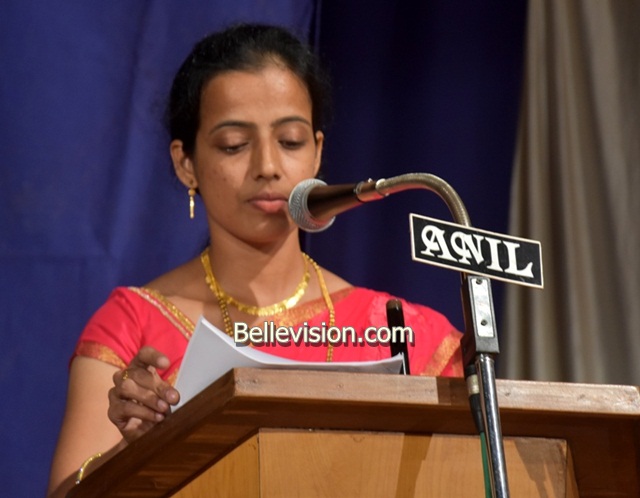 Ms. Reenal Martis accorded a warm welcome to the honorary guests and they were felicitated with floral bouquets.
A brief Prize distribution ceremony was held wherein all the students who have excelled in various capacities were honoured by the Chief Guest Dr. Jerald Pinto. Ms. Hilda Machado read out the names of the winners.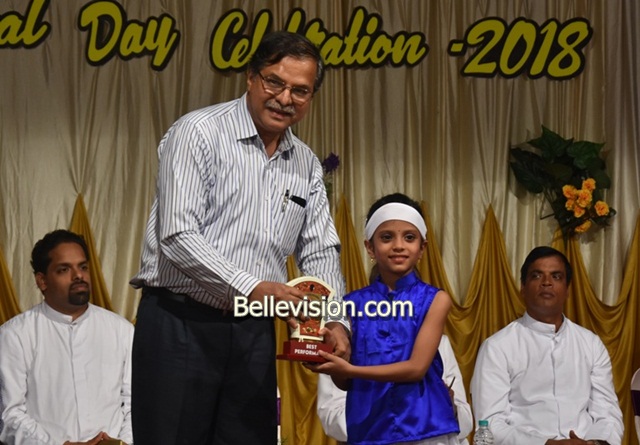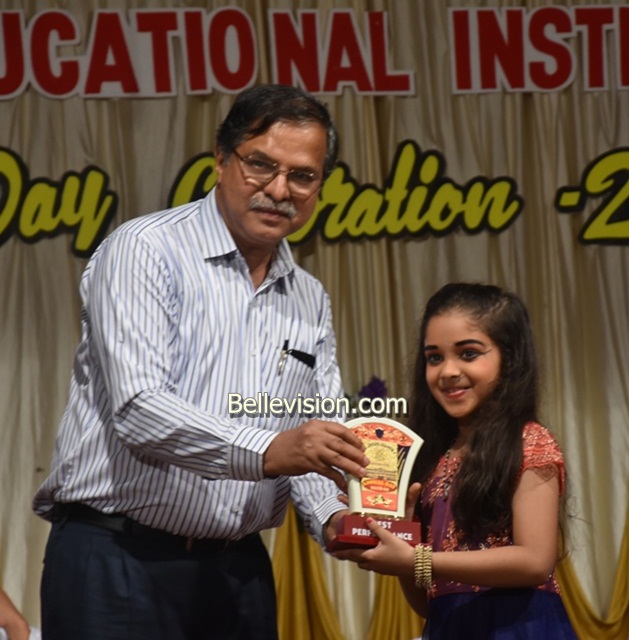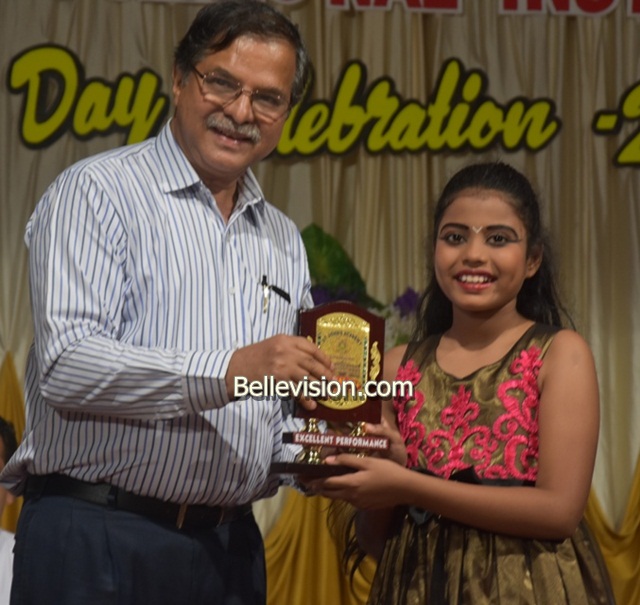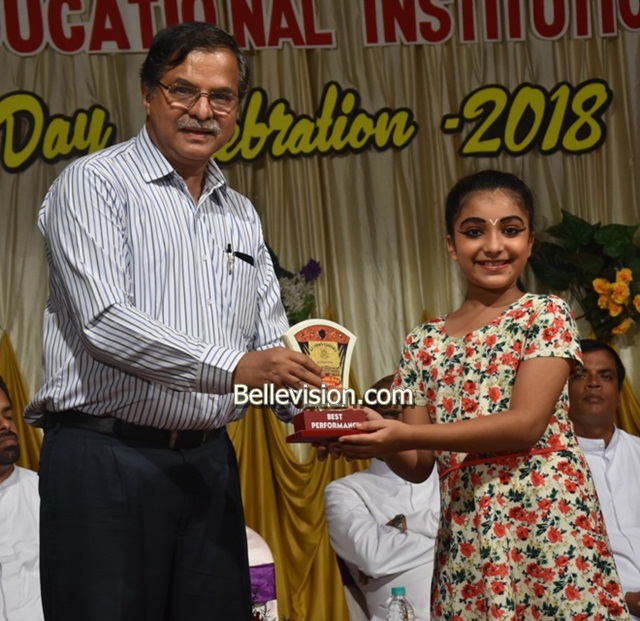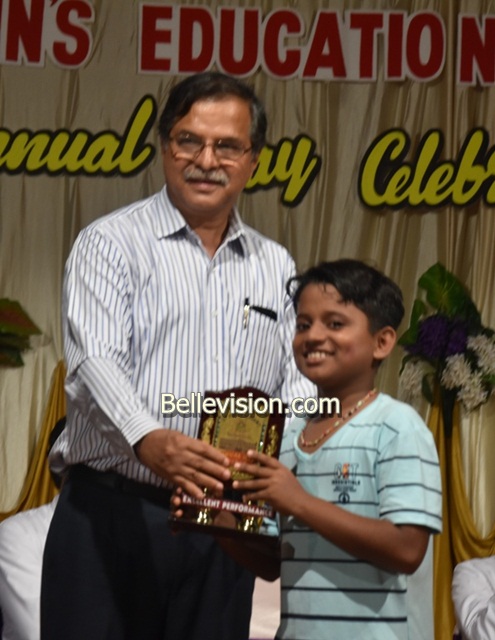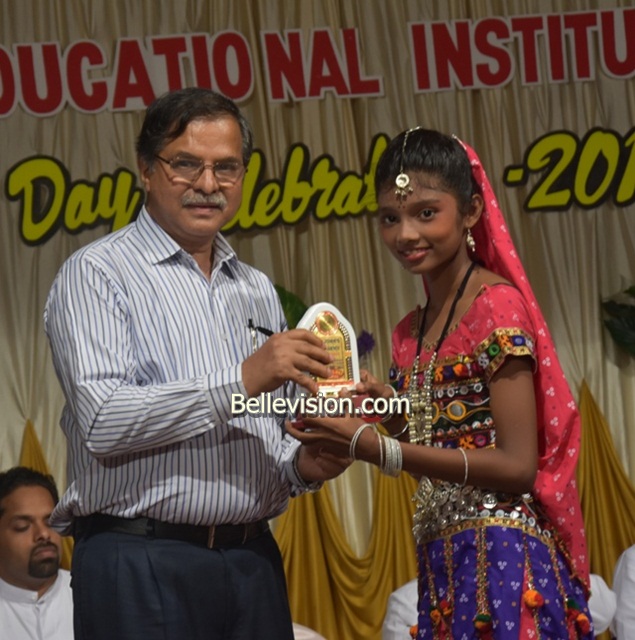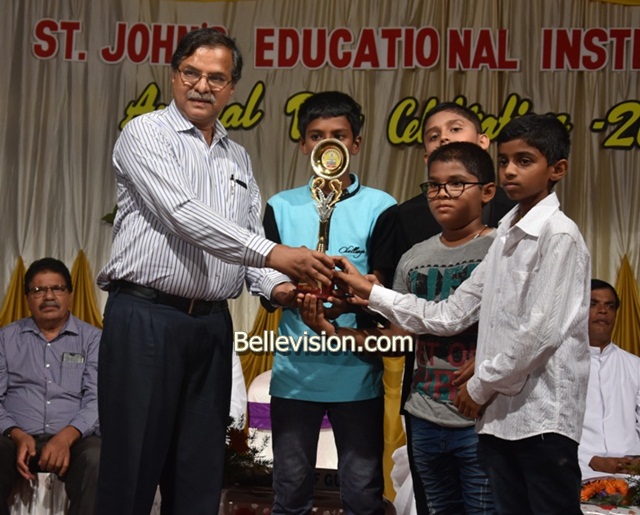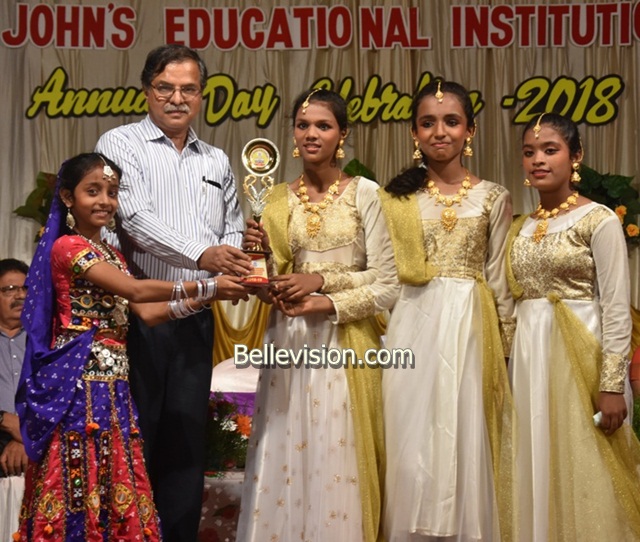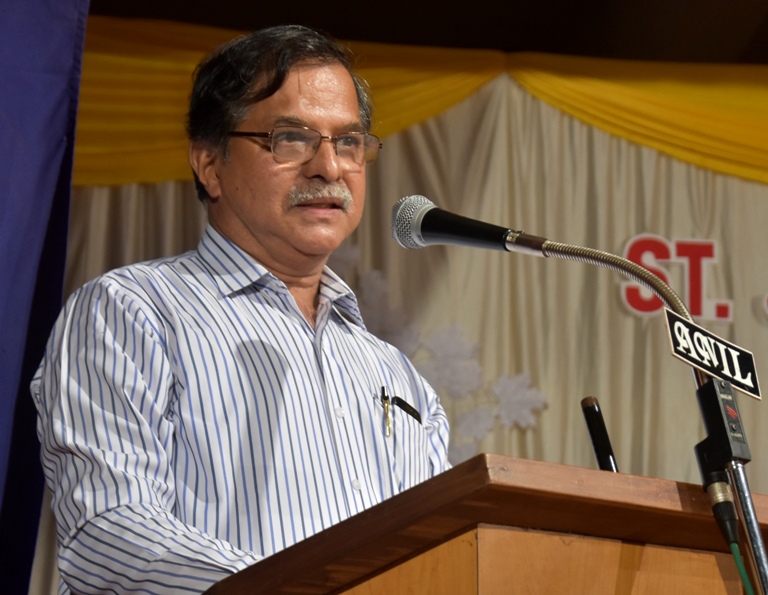 In his address to the students Dr. Jerald Pinto said that he was very happy to visit Shankerpura for two reasons one back in 1970 when Late Fr. J.B. Tauro initiated Manasa School for special children. He along with Dr. Edward Lobo he set up Manasa School in Shankerpura under the guidance of Fr. J.B. Tauro in a community hall of St. John's Parish and visited regularly to hold meetings until the Manasa School shifted to Pamboor. He further said "every time i pass this way, I remember Fr. J. B. Tauro who has set up most of the school buildings of St. John's Institutions where you all are studying today." Secondly, he is very happy to be present on this occasion because of Fr. Ferdinand Gonsalves who is the Spiritual Director of Catholic Sabha Udupi Diocese and Thirdly happy to be part of today's Annual Celebrations of your institutions.
Addressing the students he said during the presentation of annual report in PowerPoint I'm very happy to learn all out achievements of all the students with excellent results in exams and also in sports esp. Participation in district level and state level sports. He congratulated all the teachers and the Principal for their hard work and efforts to achieve all those goals during the last academic year.
Addressing the parents he said we can give loads of things to children including education and material things but he said spending time with their children is very very important and he urged the parents to please take some time in the evening and talk to their children.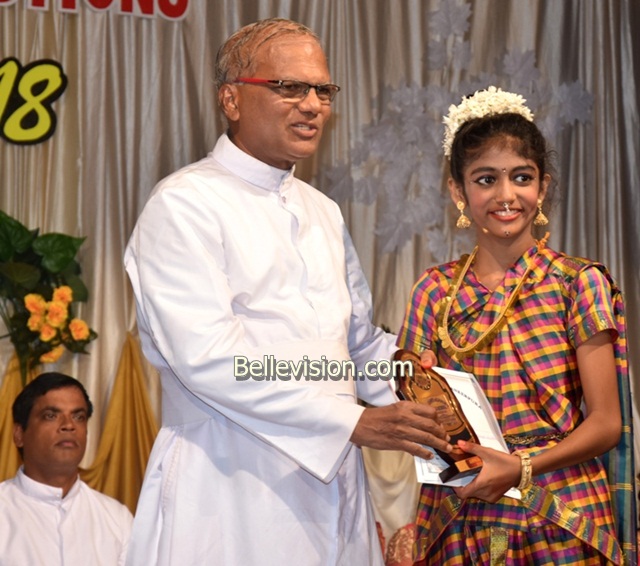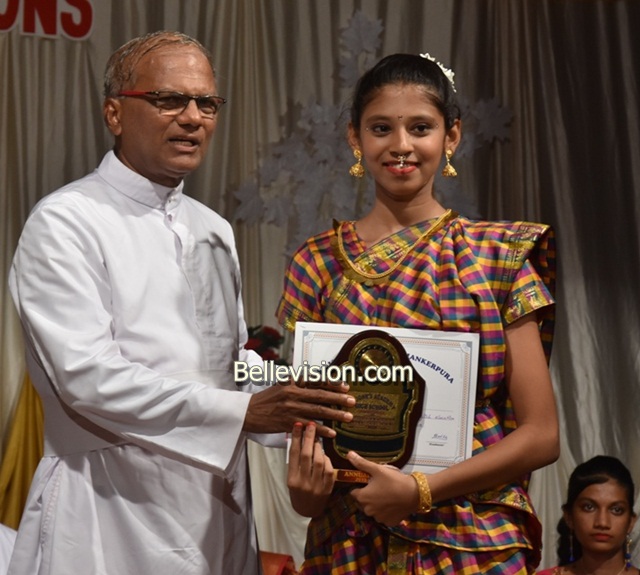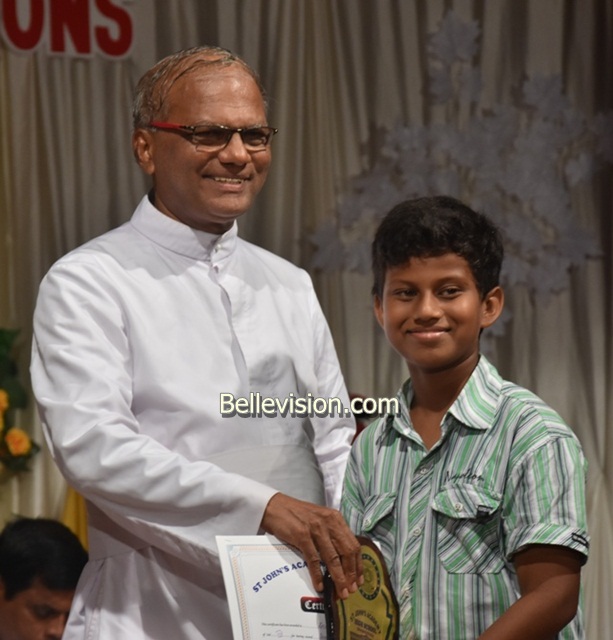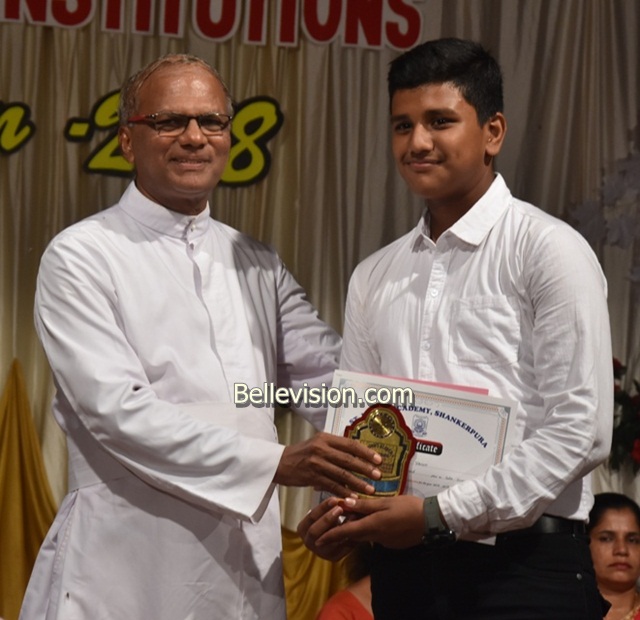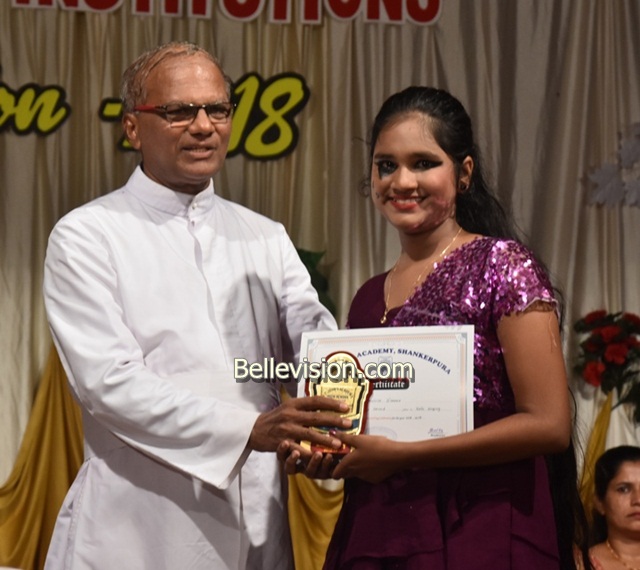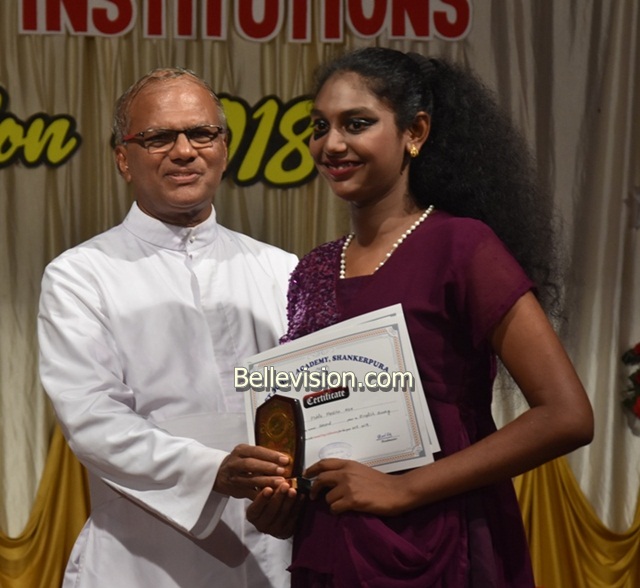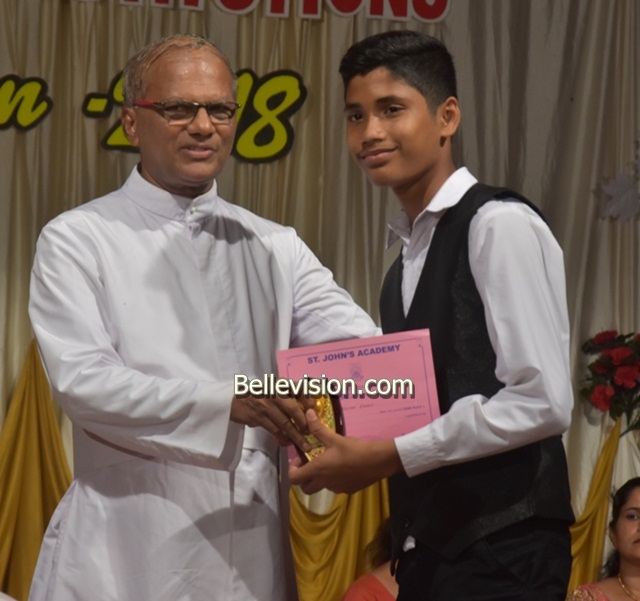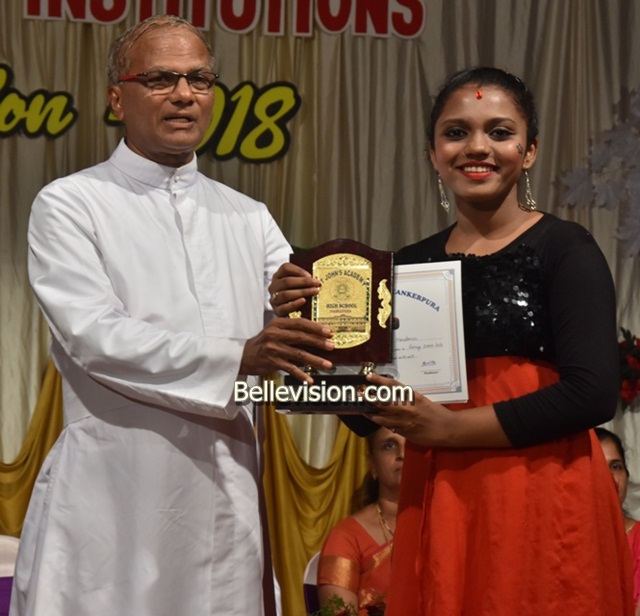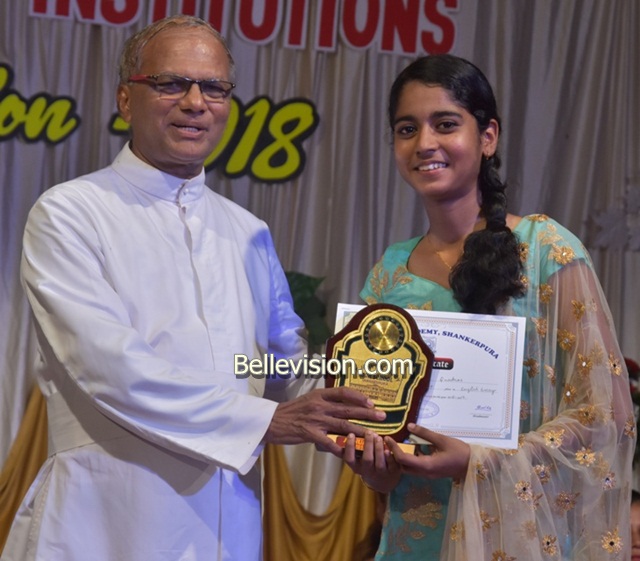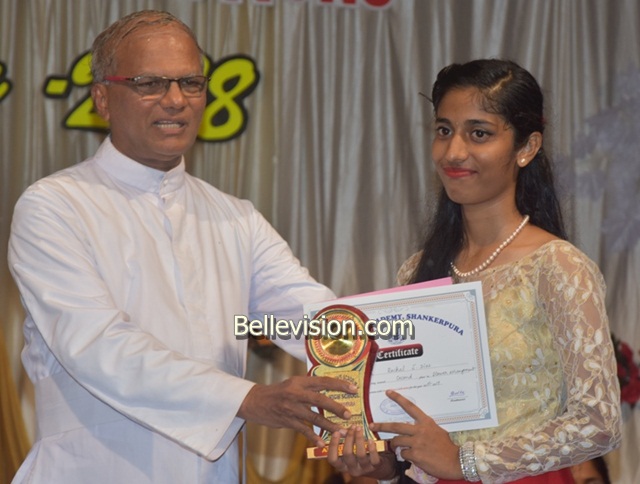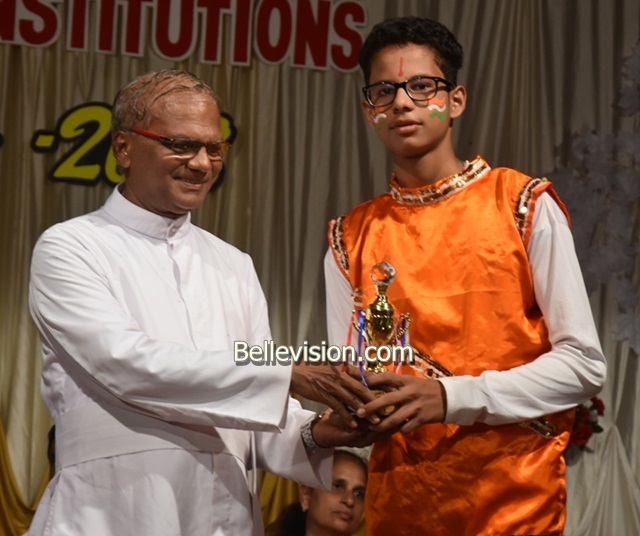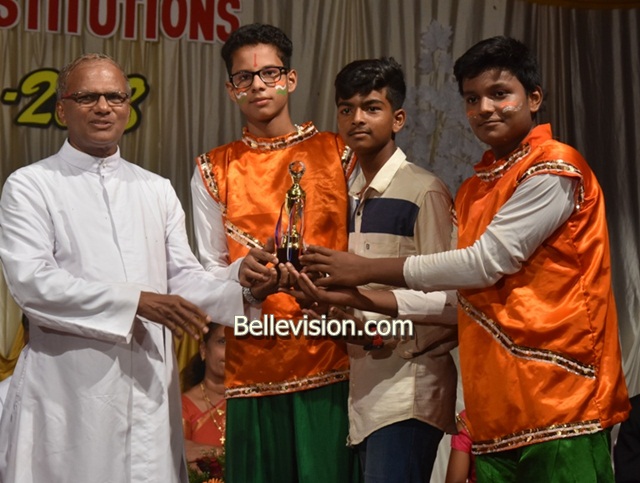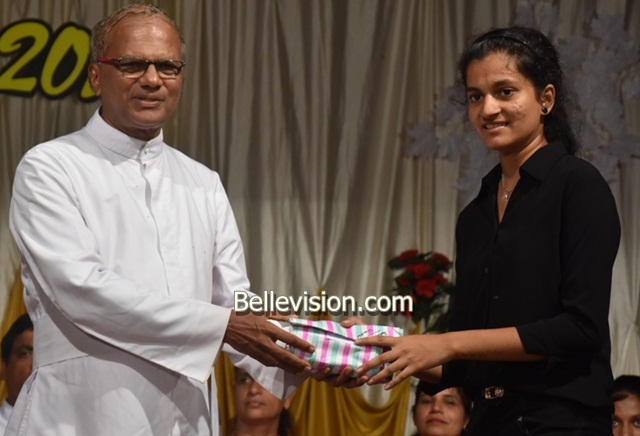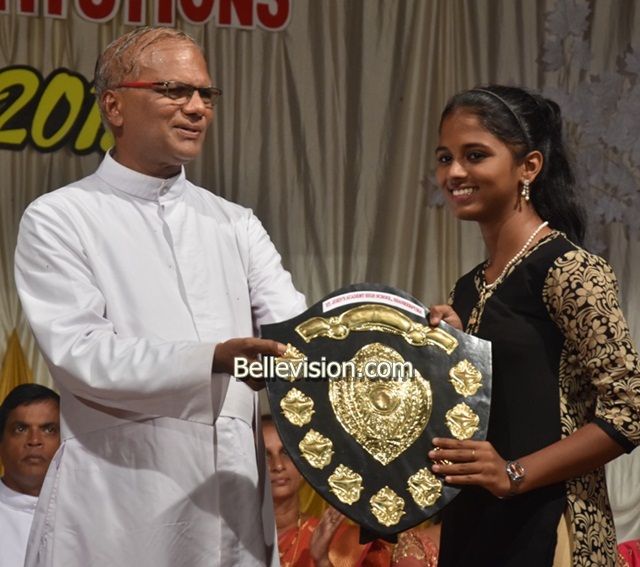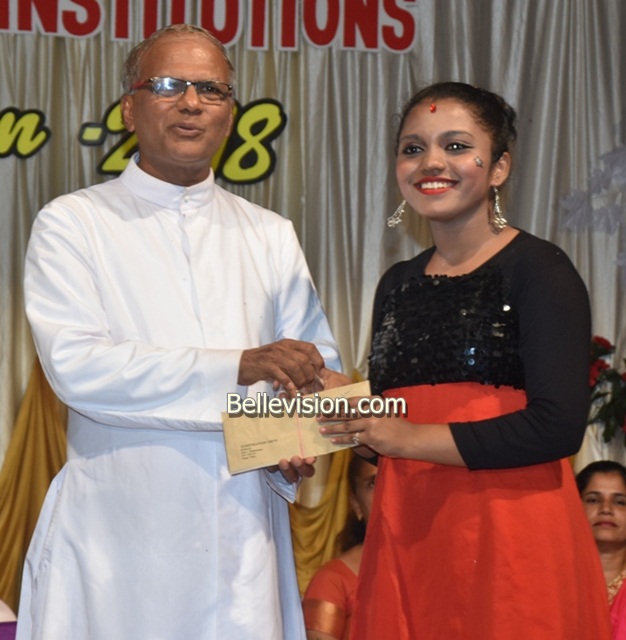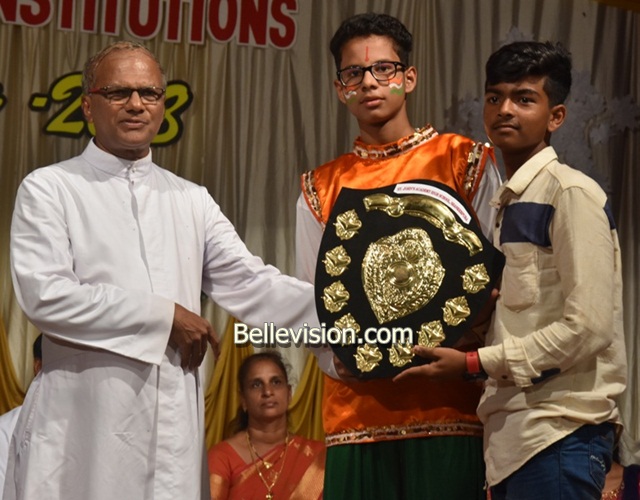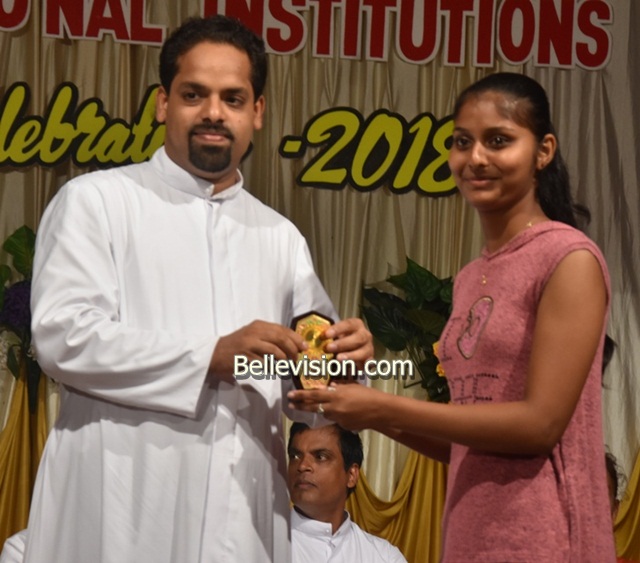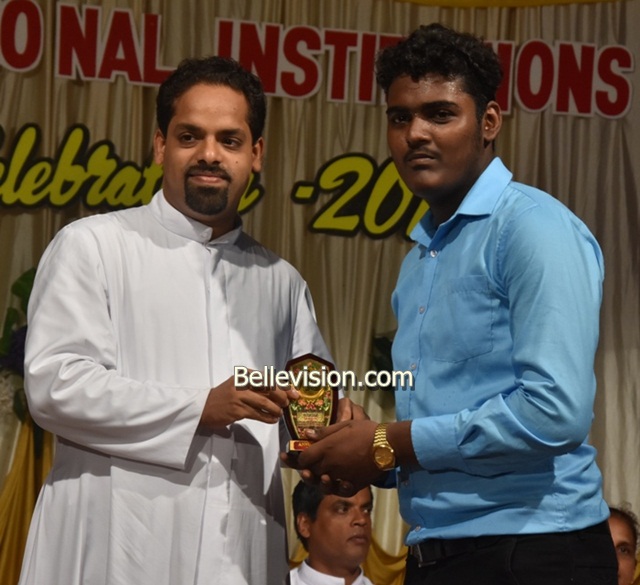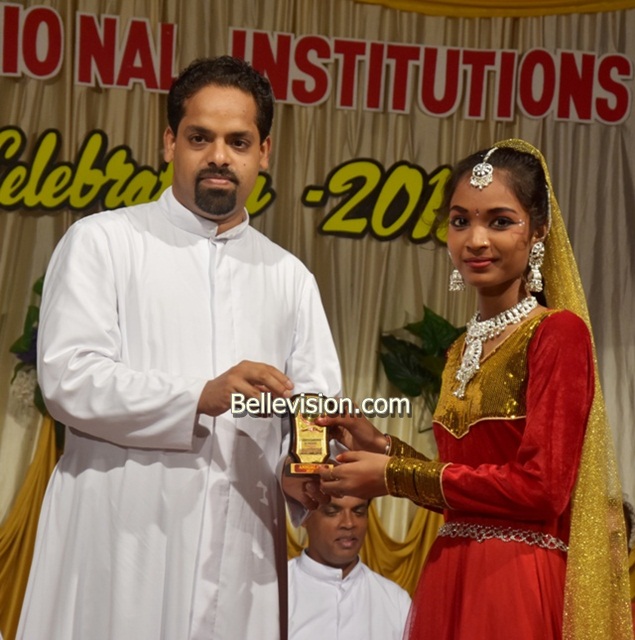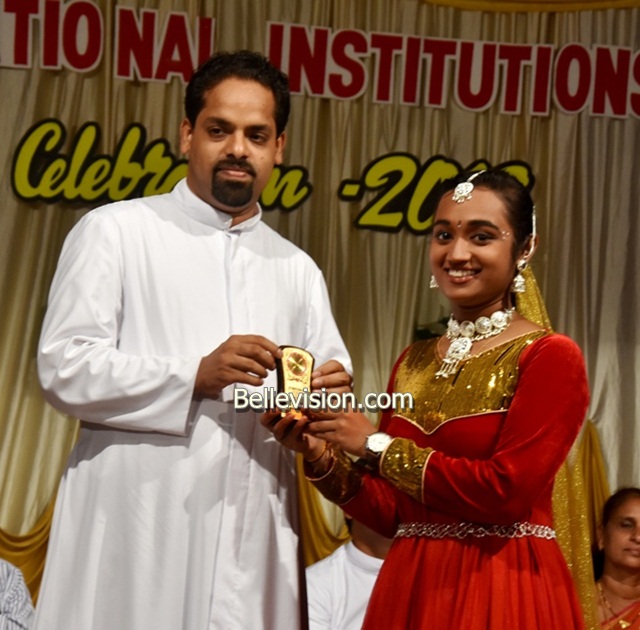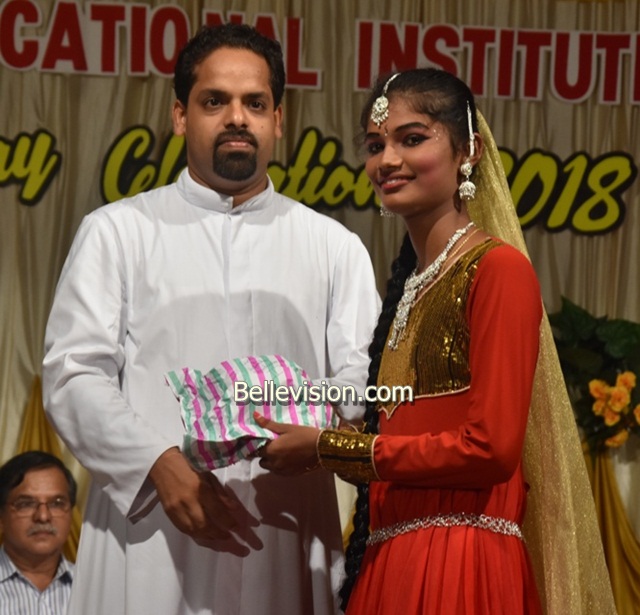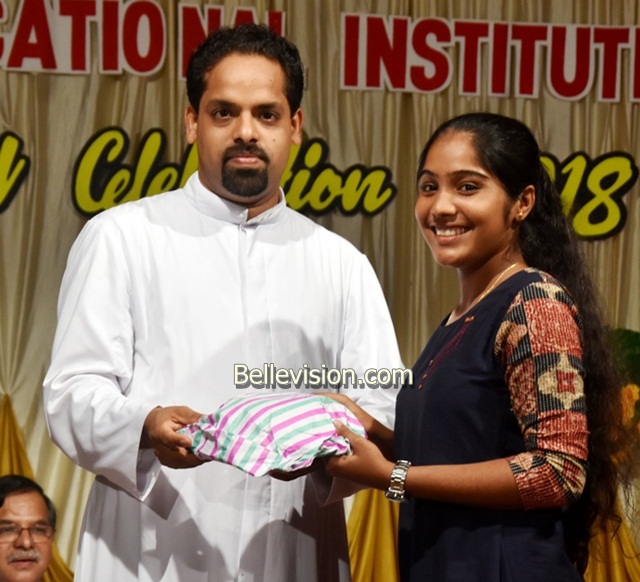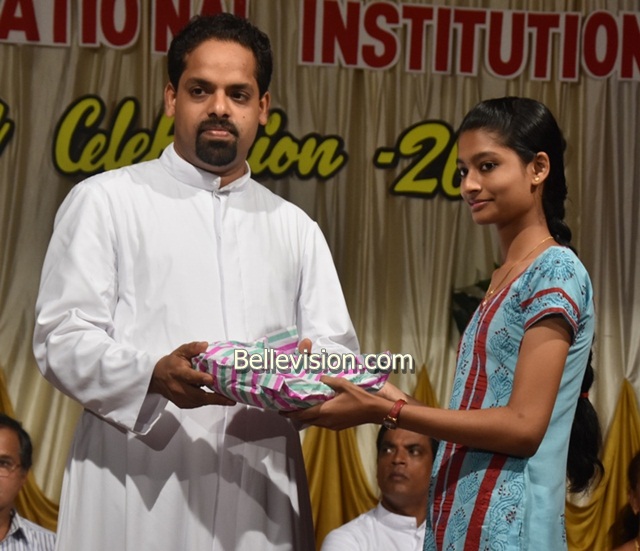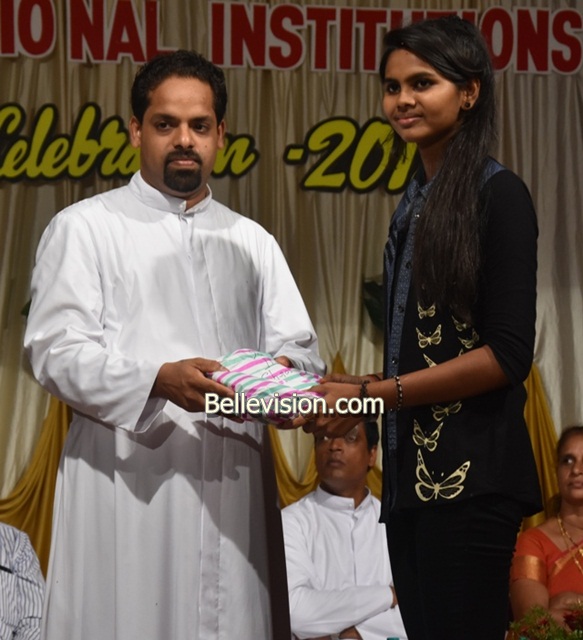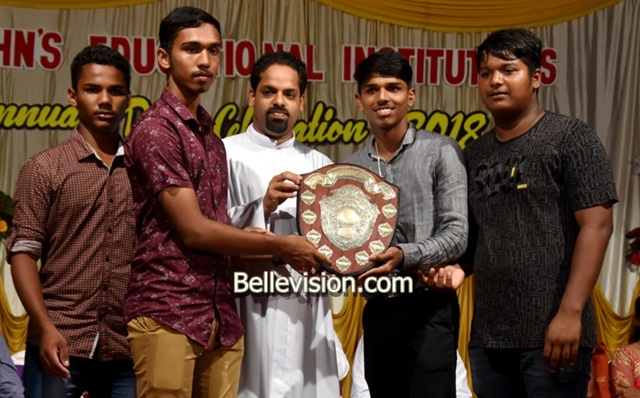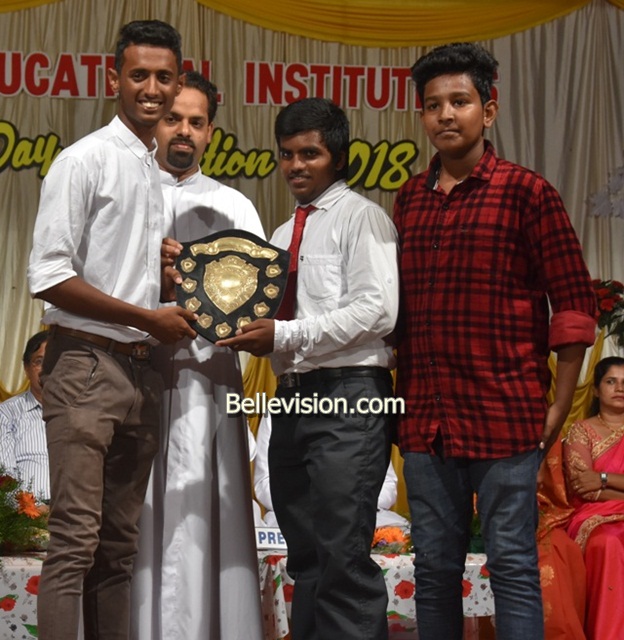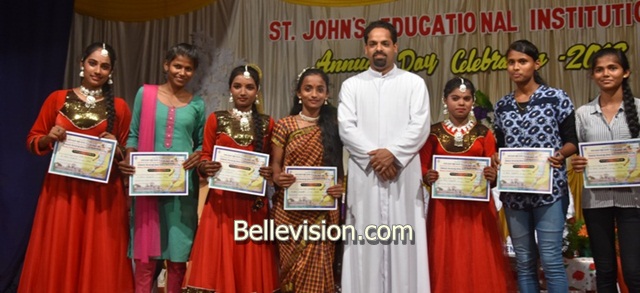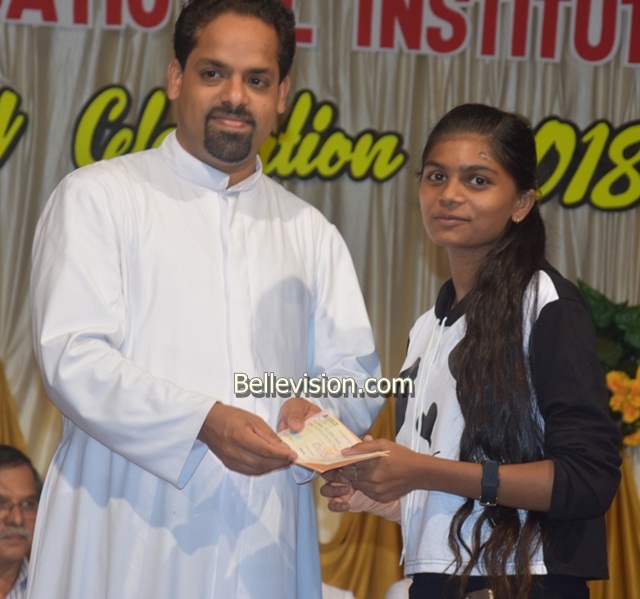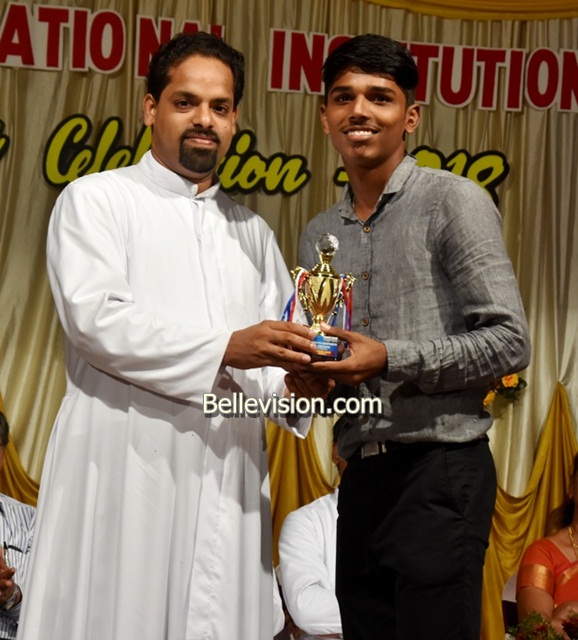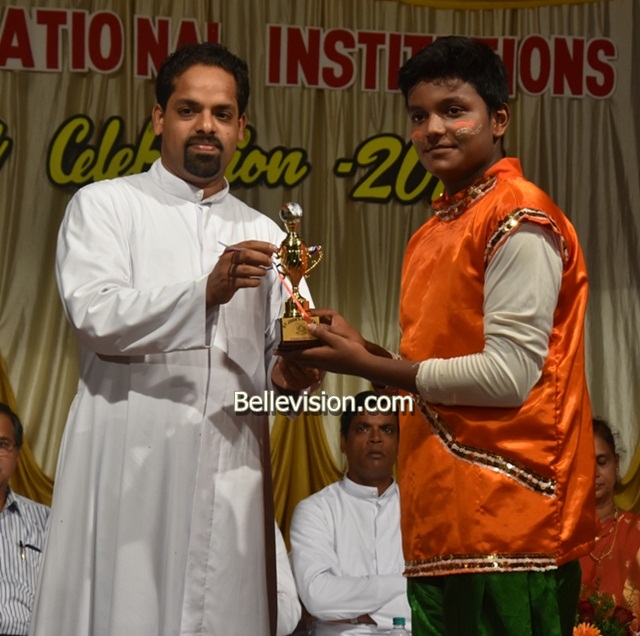 Fr. Ferdinand Gonsalves distributed prizes for those who excelled in sports and other academic excellence the top scorers and winners of the sports event held a few days ago.
Speaking to students he said he is very thankful for the all the students of St. John's Academy and PU College who have contributed a lot to the society. He was also very happy to note that all the programs be it cultural, dance, MC, speeches everything was so excellent and planned very well. He congratulated all the students and expressed his gratitude to teachers and parents on the occasion.
Second part of the cultural show was presented by St. John's Academy and PU College students with their excellent performance once again enthralled the audience with magical dances.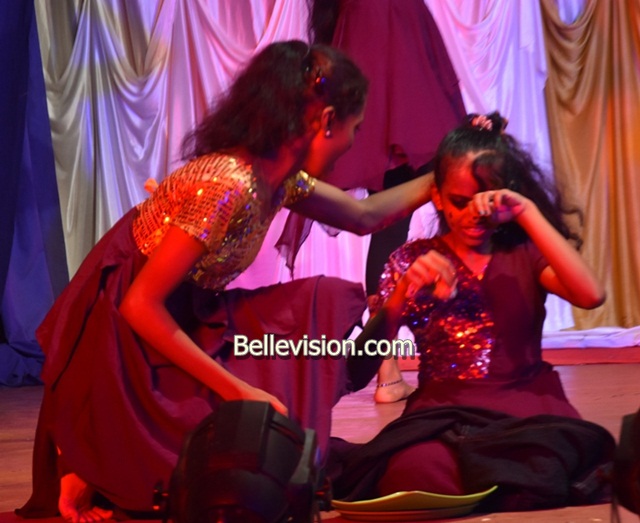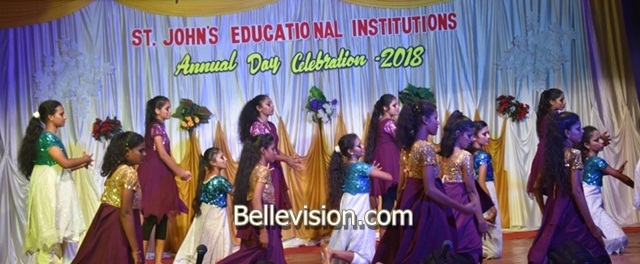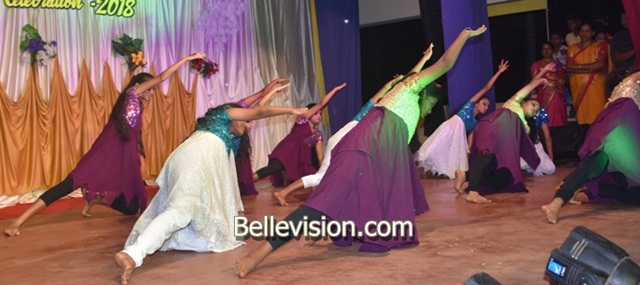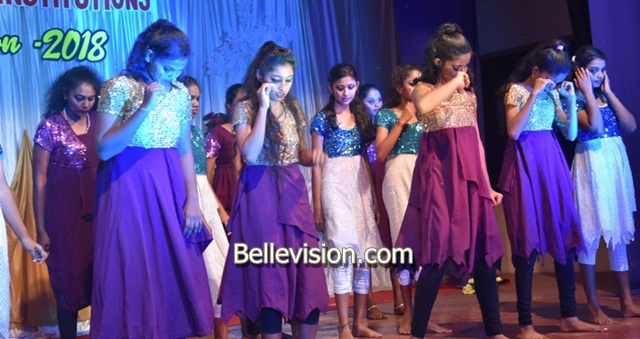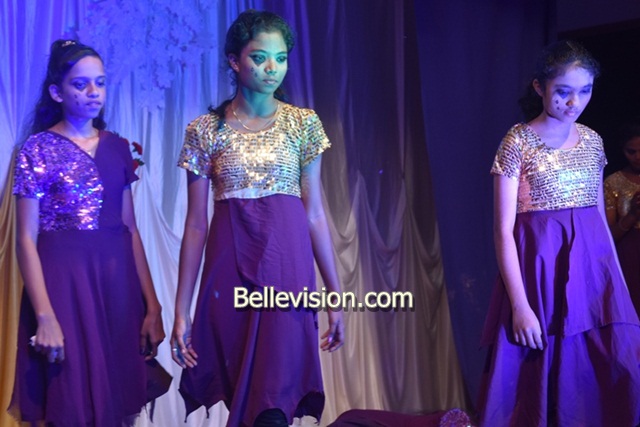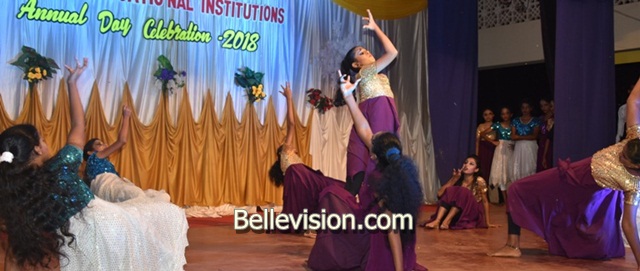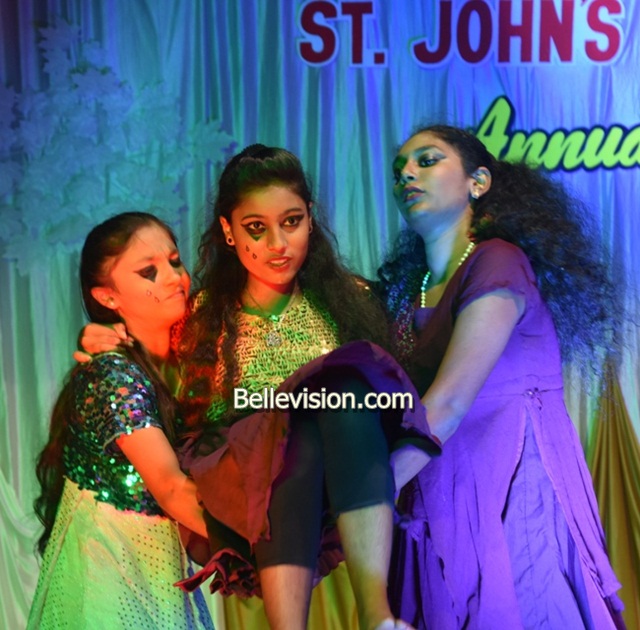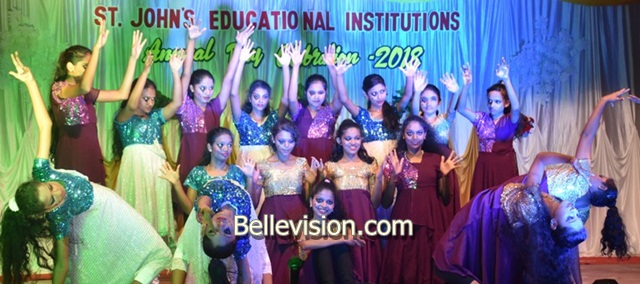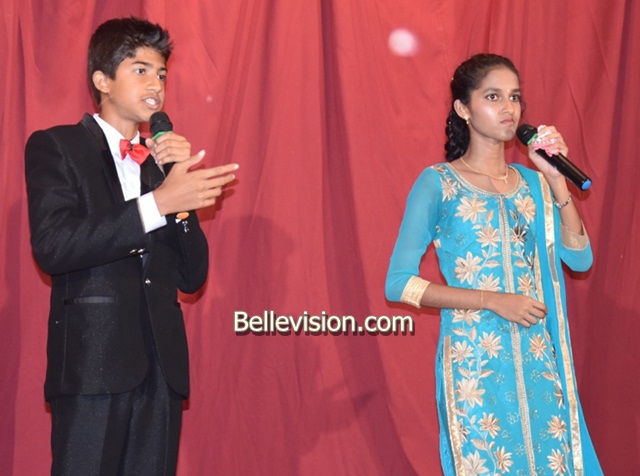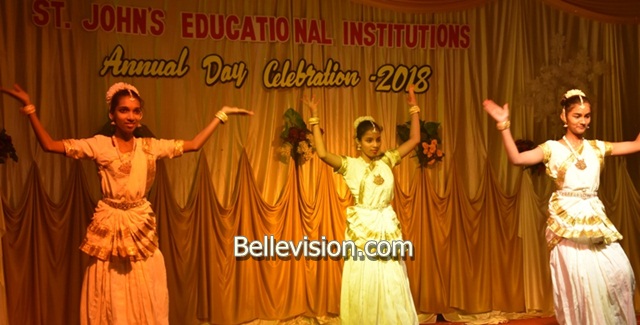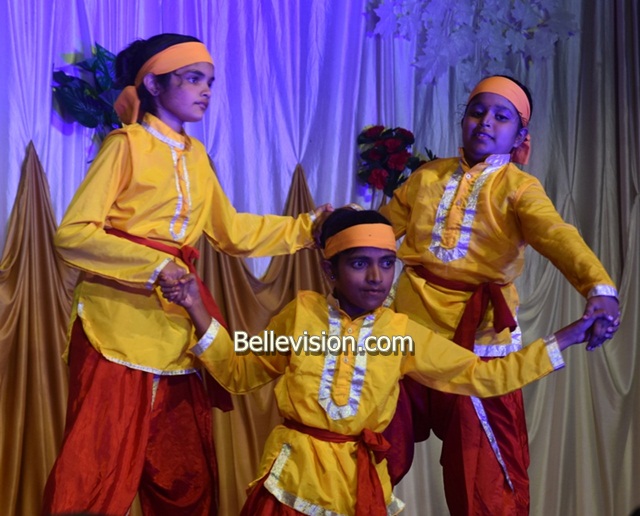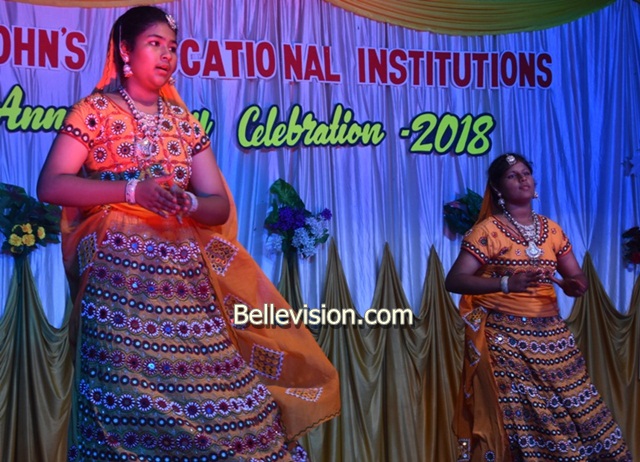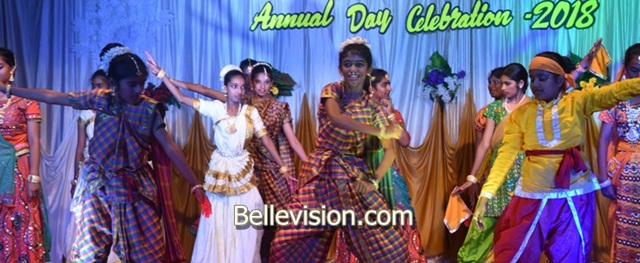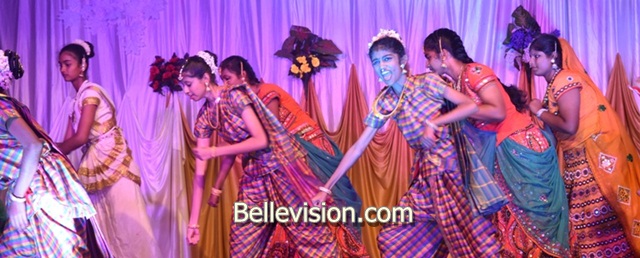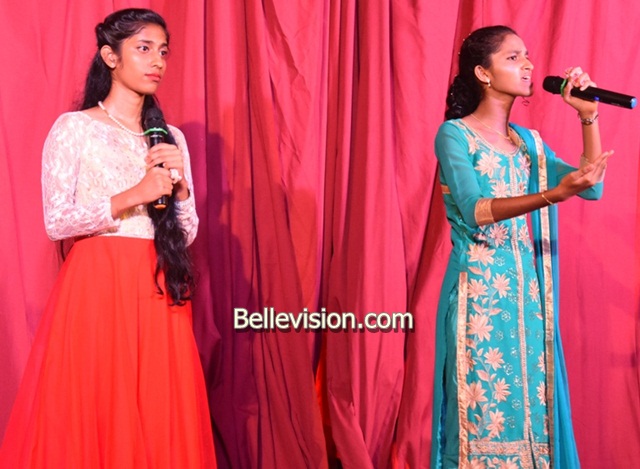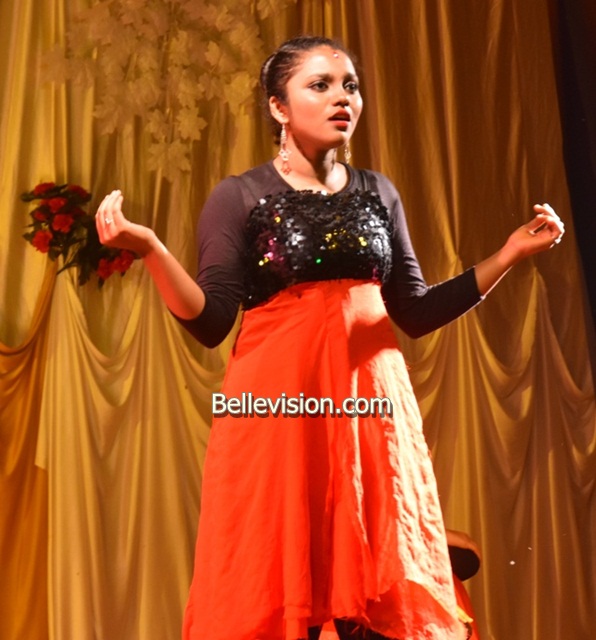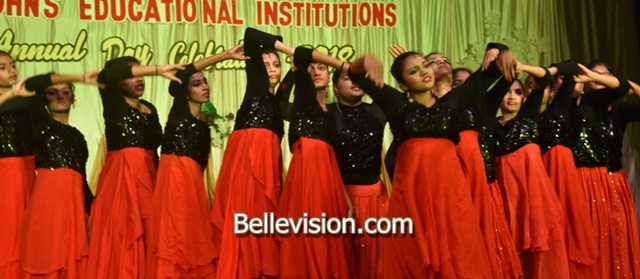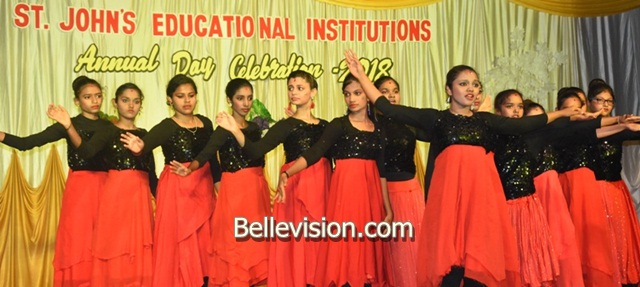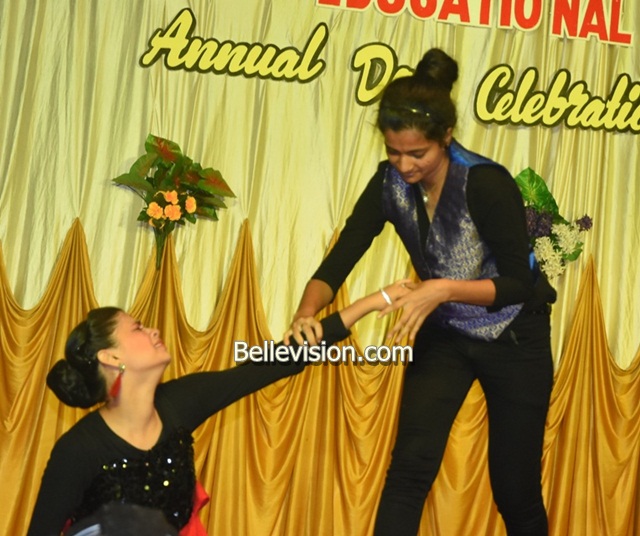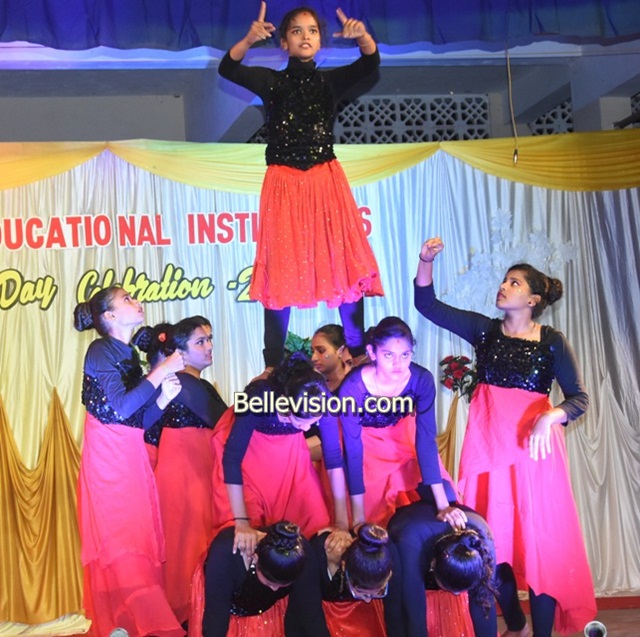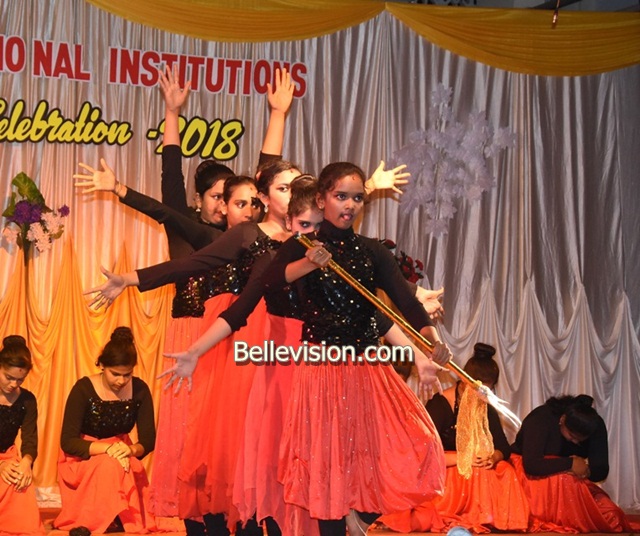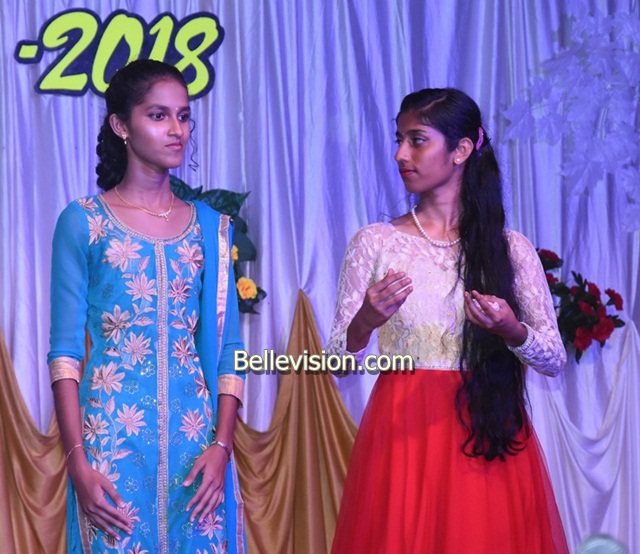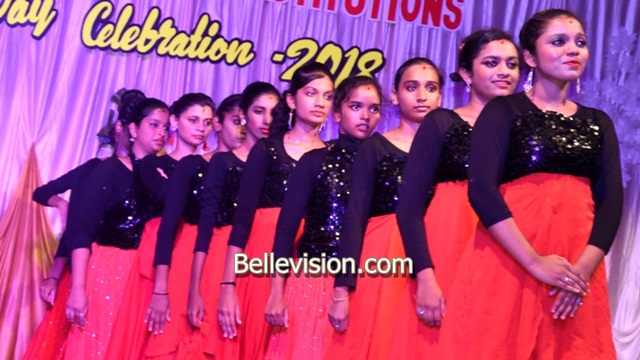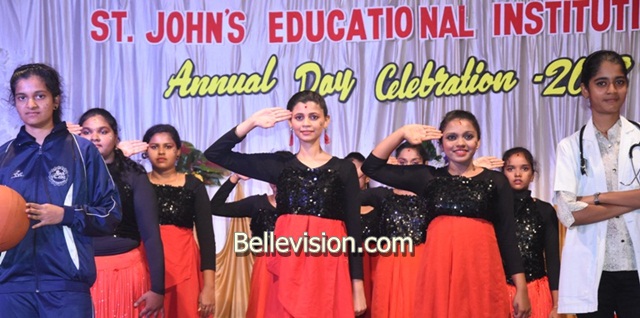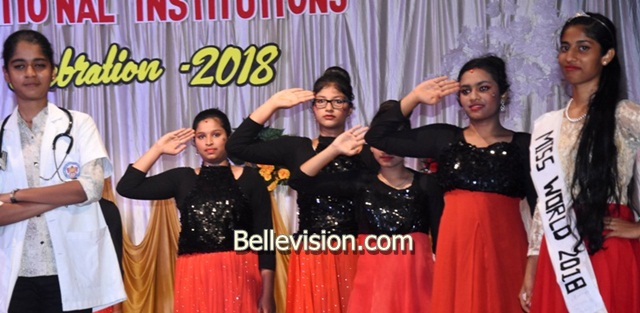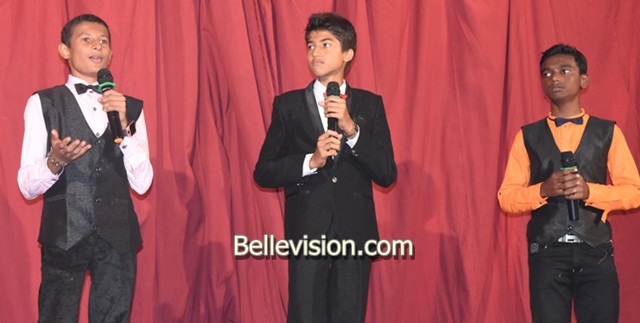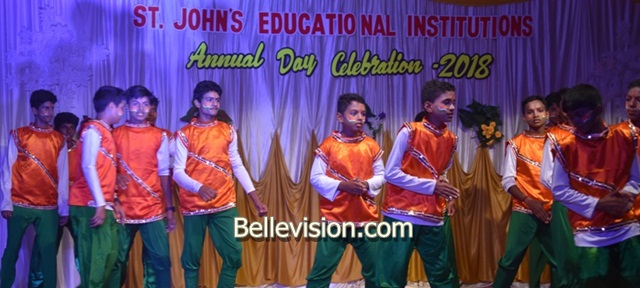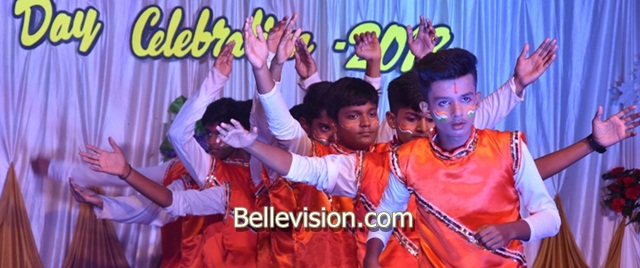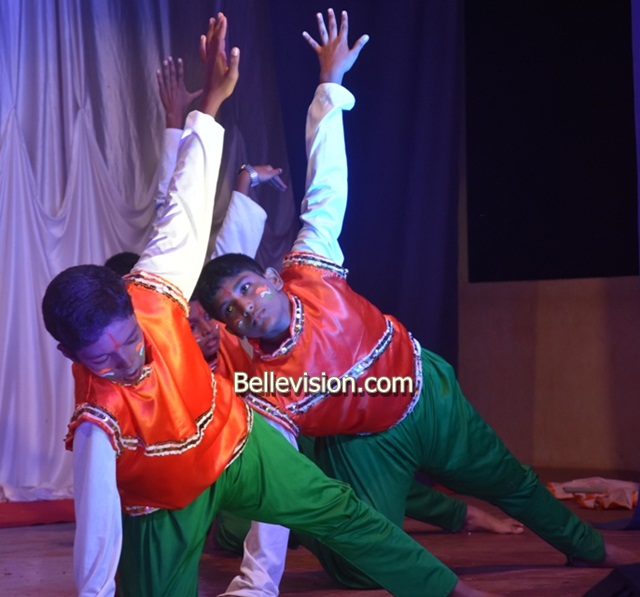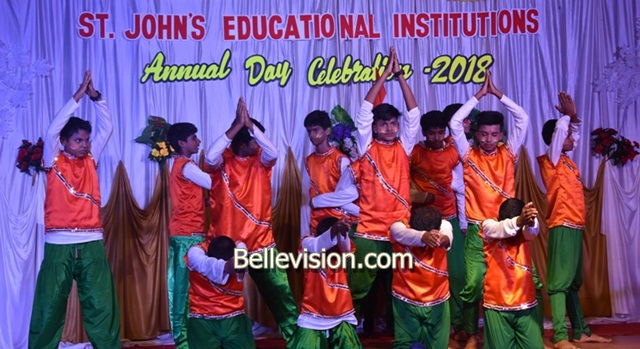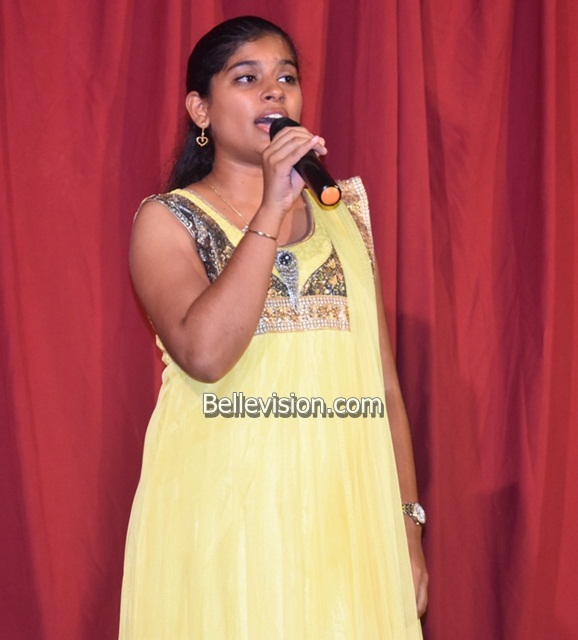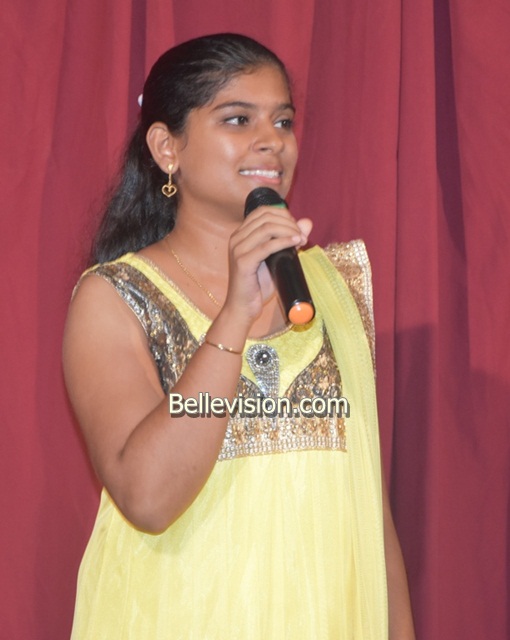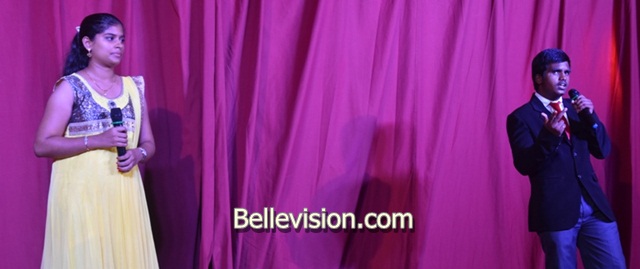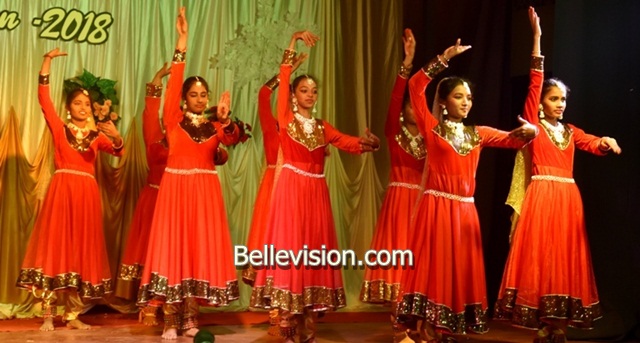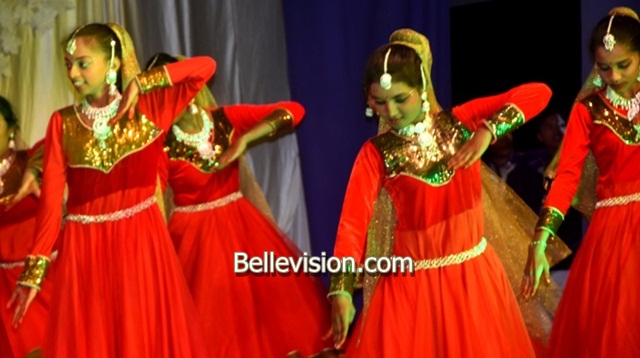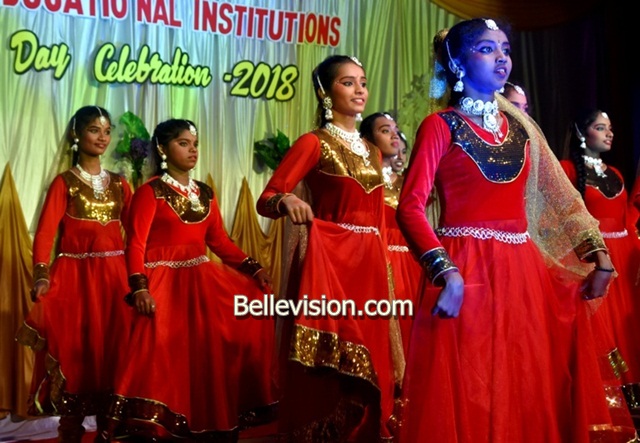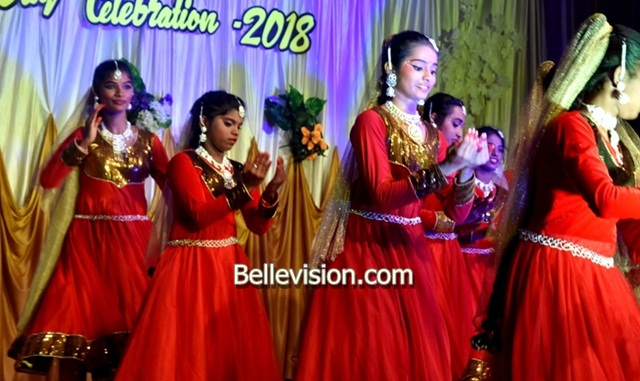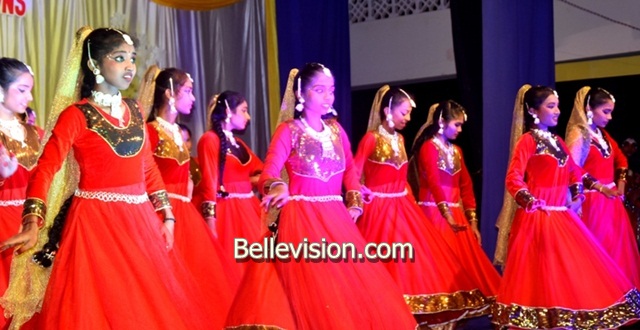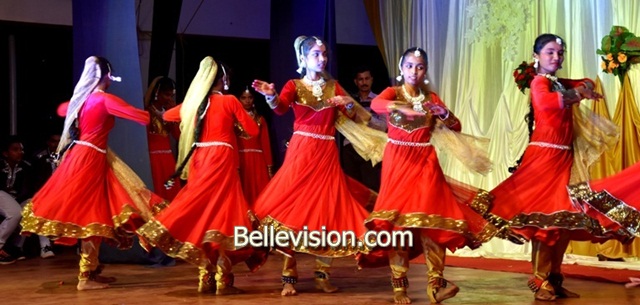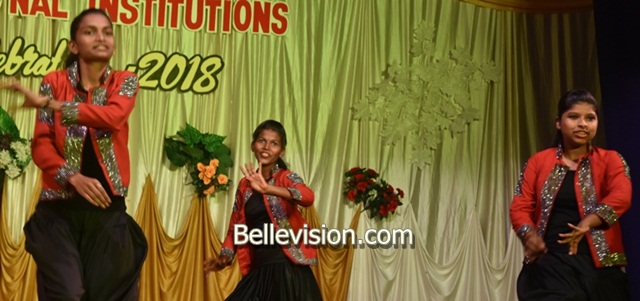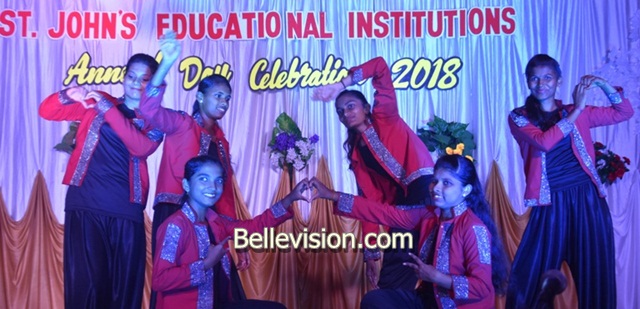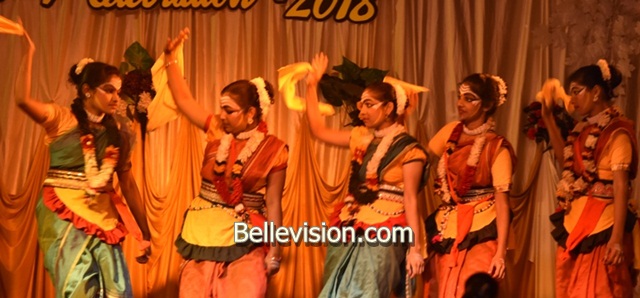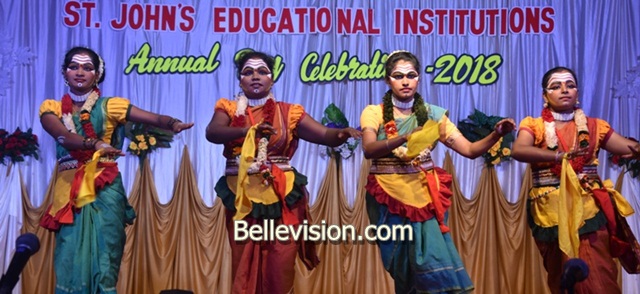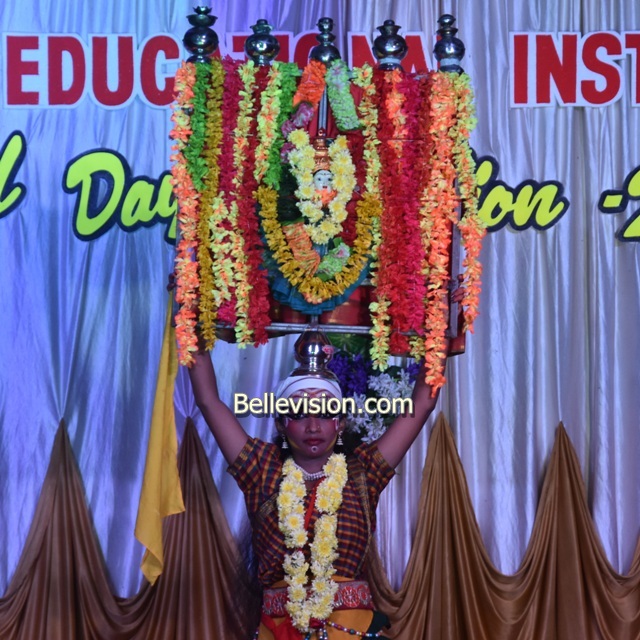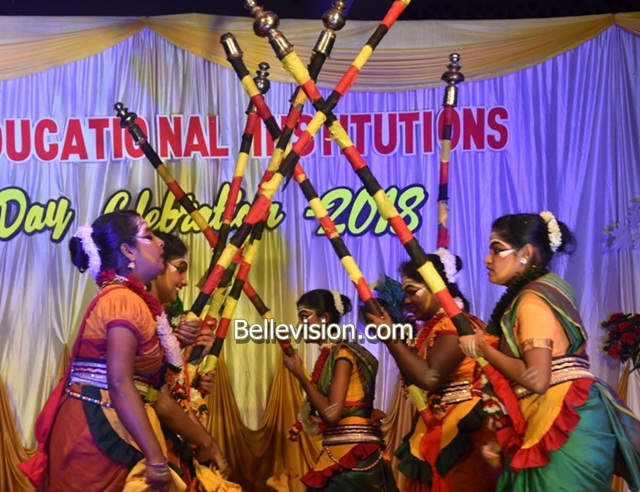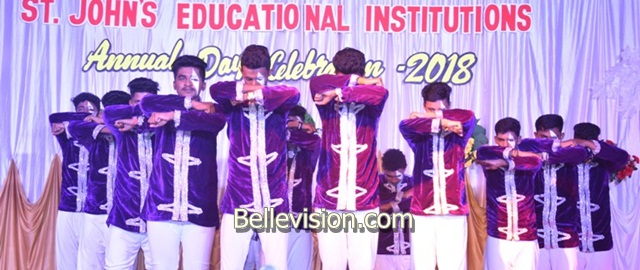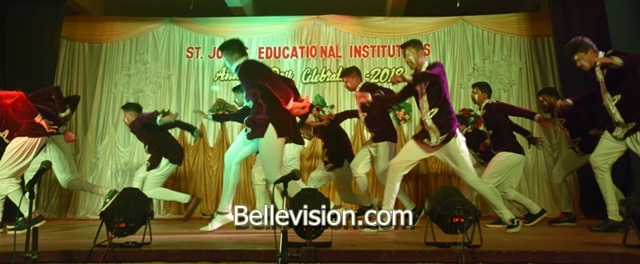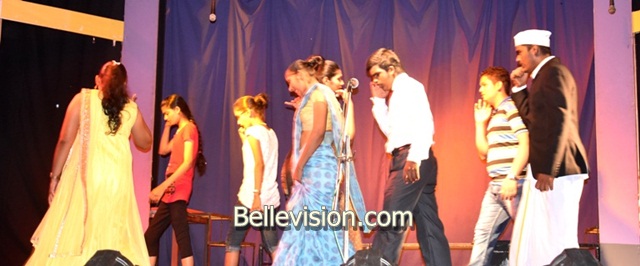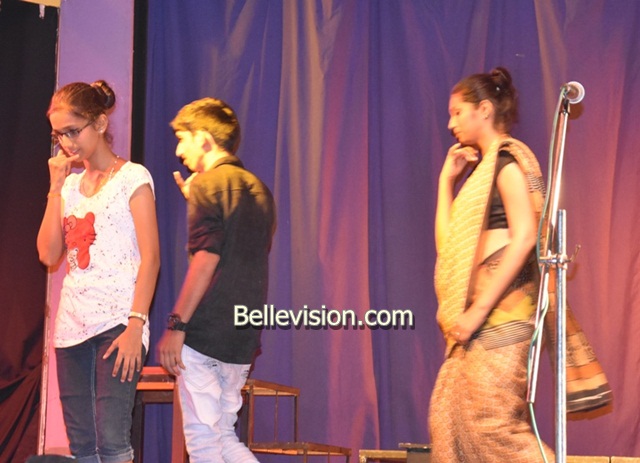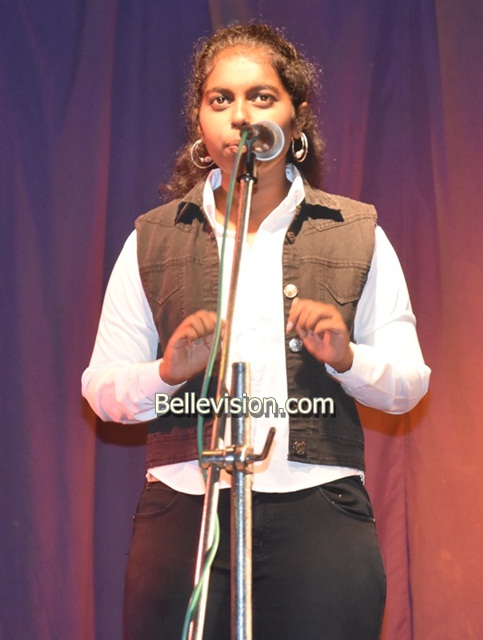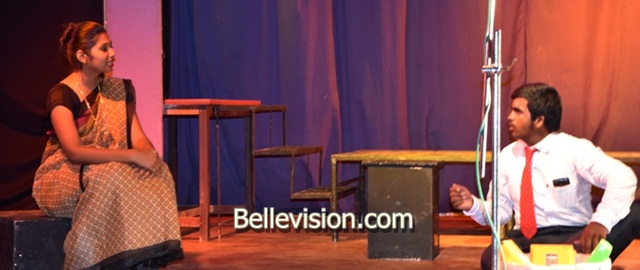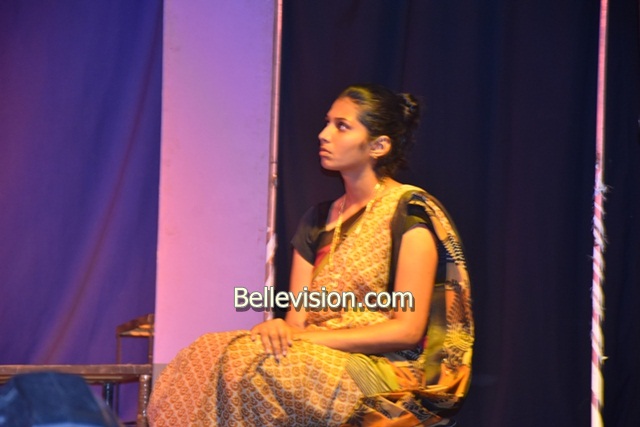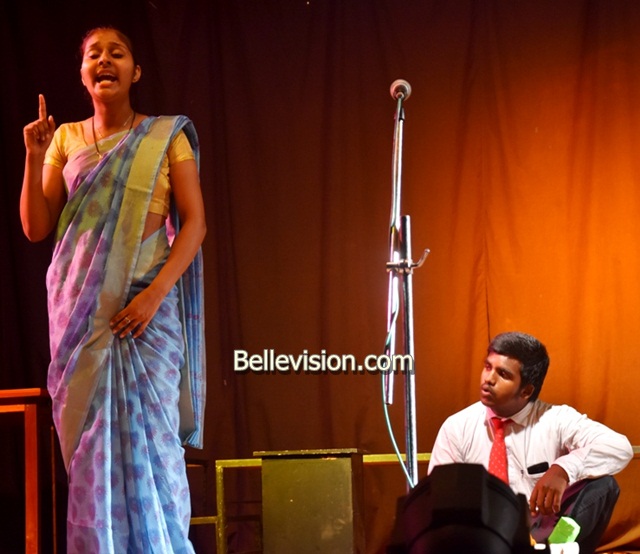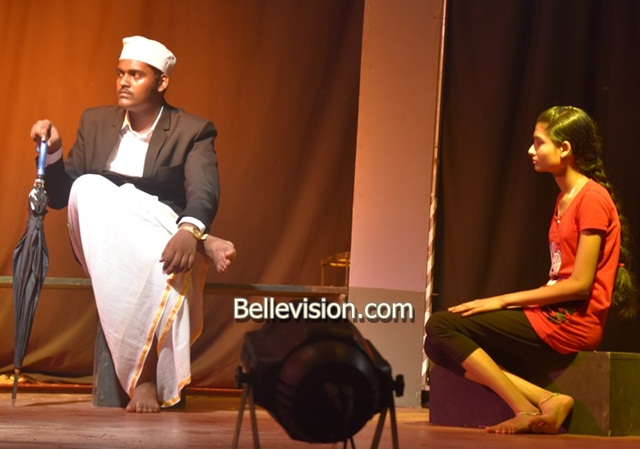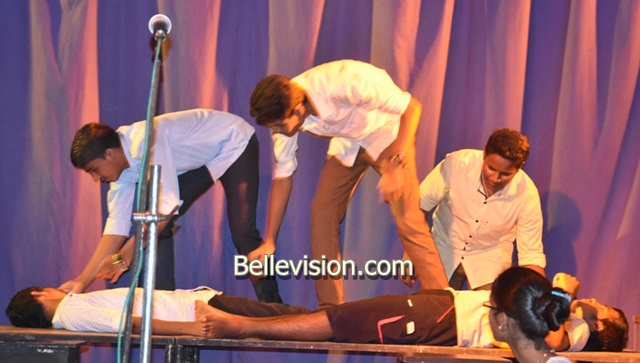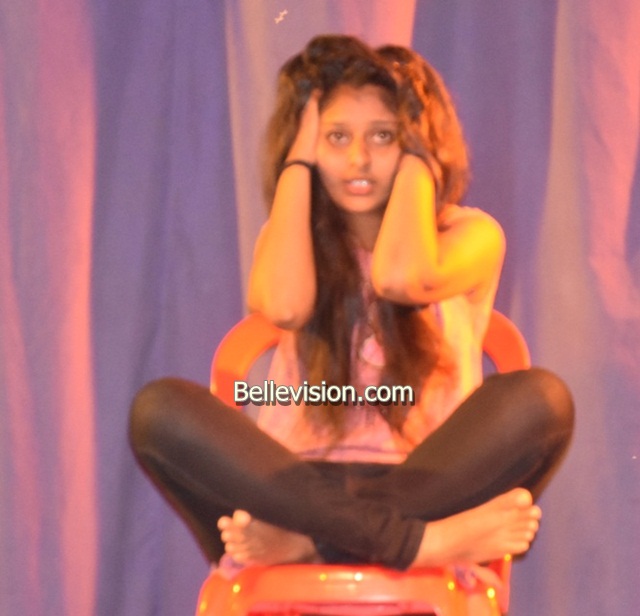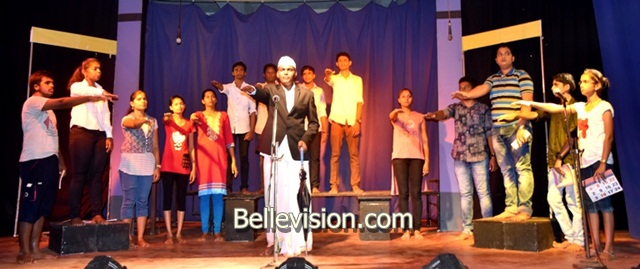 A short play on usage of Mobile phones and its disadvantages was presente at the end of the cultural show written and directed by Waltson D'Sa Shankerpura.
The wonderful Anual School Day program concluded with vote of thanks.
All the program was wonderful compeered by Miss. Vinola and Miss. Pearl.