Udupi: 'Sarvadharma Diwali' Celebration held at Mother of Sorrows Church
Bellevision Media Network


Udupi, 09 Nov: The Souharda Samiti and Catholic Sabha of Mother of Sorrows Church organised Sarvadharma Diwali Celebrations at the church ground here, on November 8.
The programme began with a prayer dance by the children. Fr Valerian Mendonca, dean of Udupi deanery and parish priest of the Mother of Sorrows Church, welcomed the gathering.
The Sarvadharma Diwali programme was inaugurated by lighting the lamp by Rev. Dr. Gerald Isaac Lobo Bishop of Udupi Diocese. Later, Hindu, Christian and Muslim community leaders lit the 12 foot tower lamp.
In her key note address, Latha professor of Government Junior college Hebri said It is impossible to seek peace by one hand in the society. India is known for unity in diversity but today, humanity is disappearing in our society. Deepavali is a symbol of knowledge, growth, unity, sacrifice, education and courage. Light which drives away darkness from houses brings joy. May Deepavali celebrations bring positive changes in us, she said.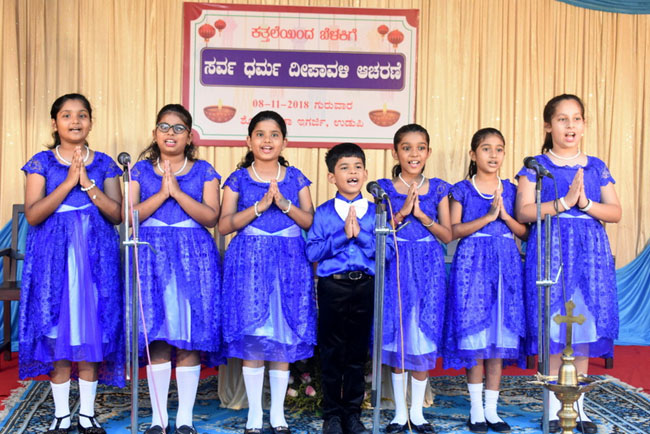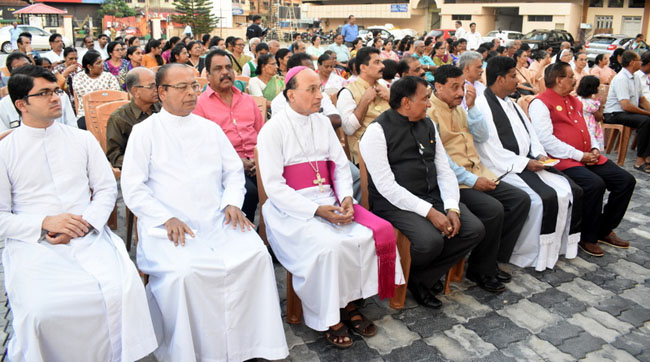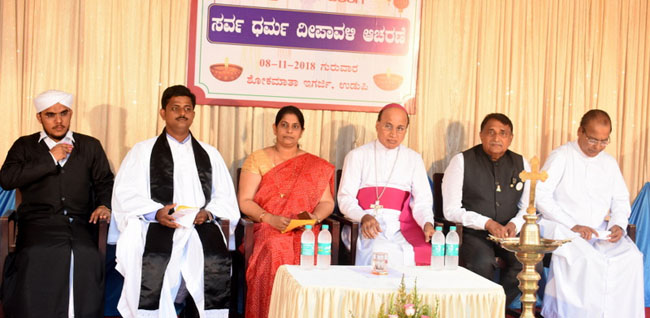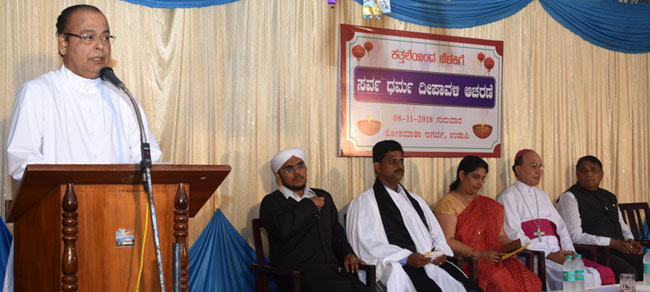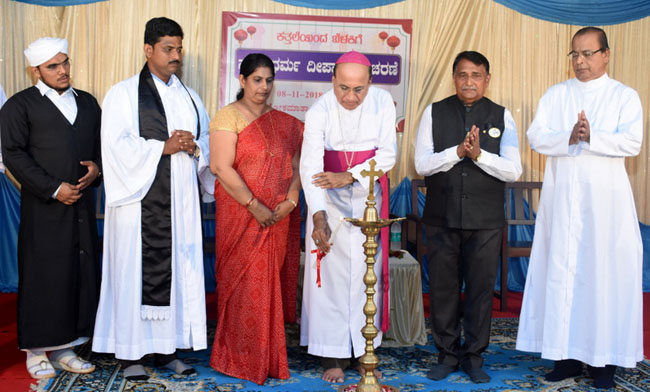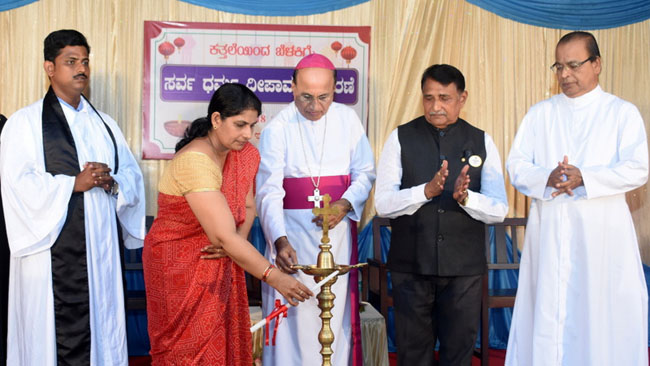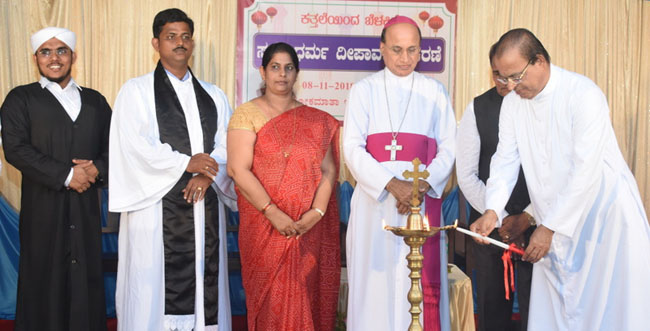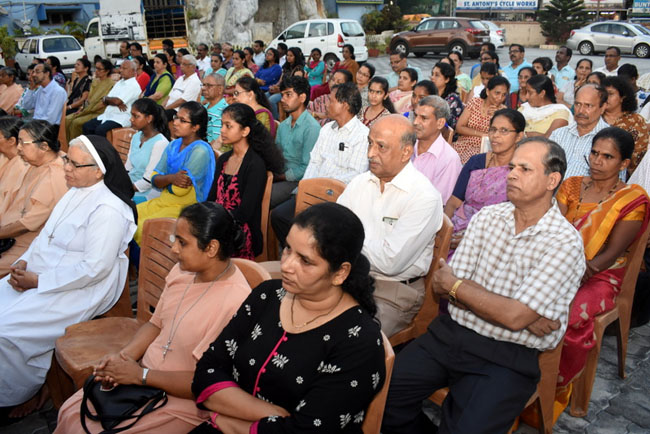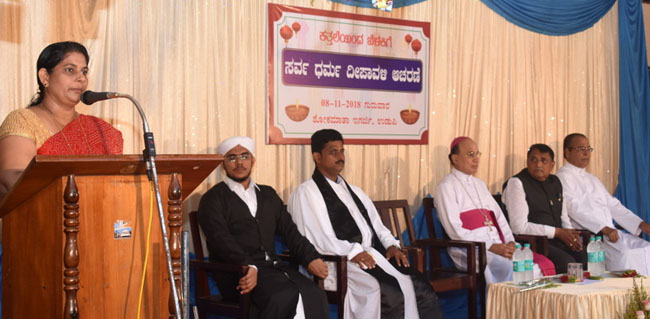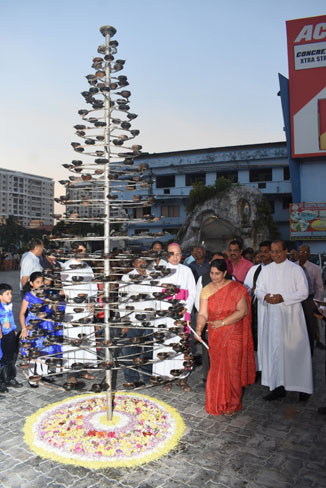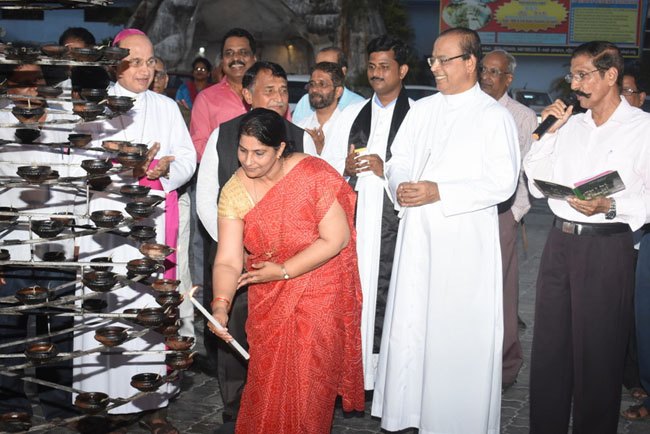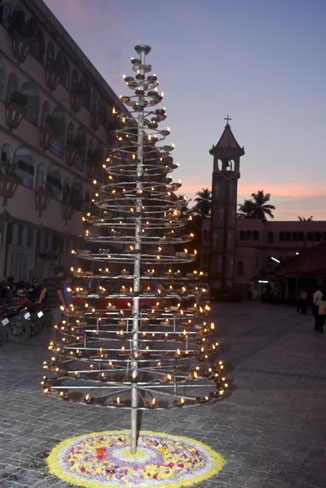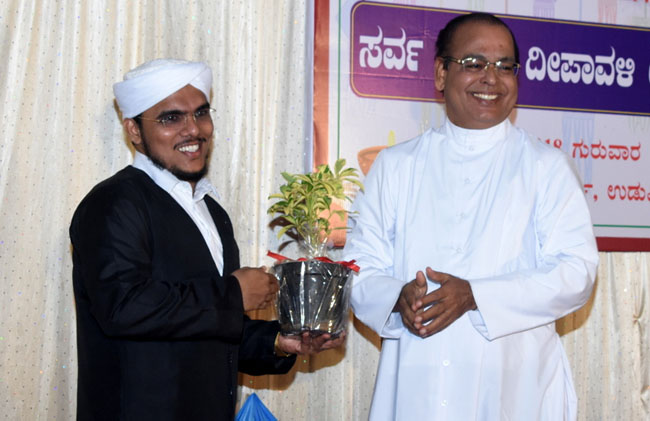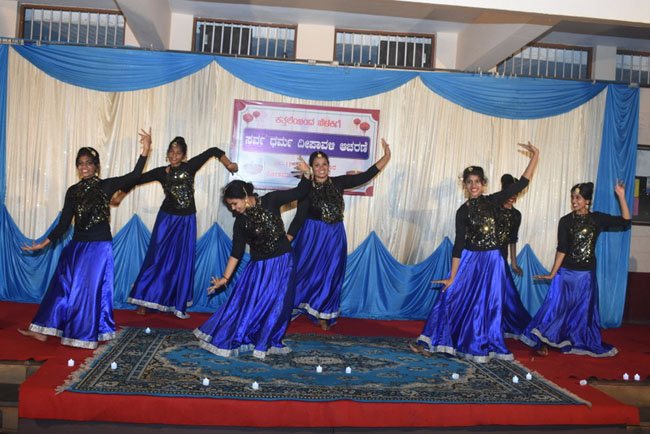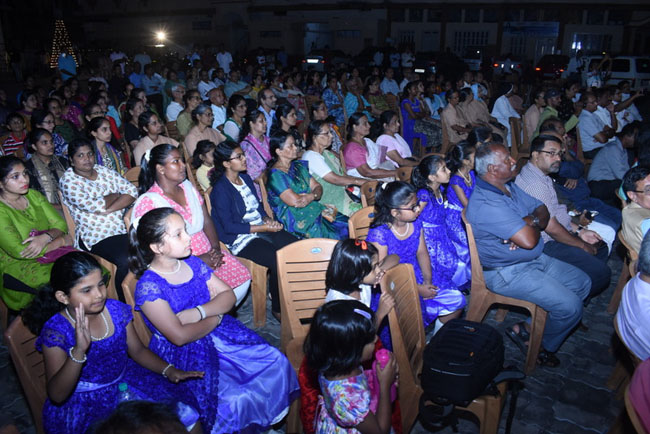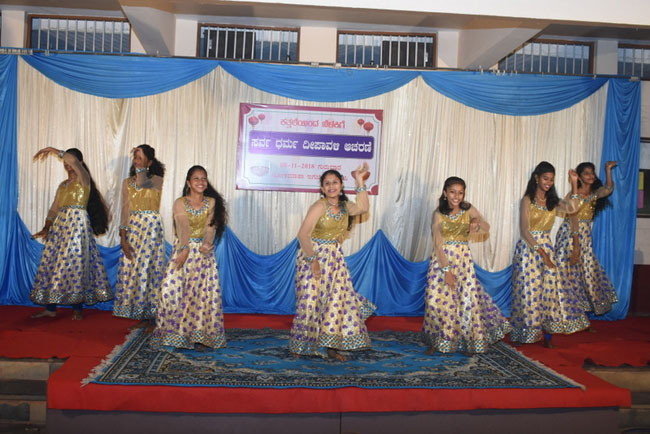 In his presidential address Bishop Gerald Isaac Lobo said Indian culture celebrates many festivals. It has contributed significantly in fostering cultural bonds among the people of different communities in the society. We celebrate festivals with pomp and gaiety without knowing the background, thereby focusing on glamour disregarding the significance of real cultural celebrations.
Deepavali signifies the cluster of lamps that we light in our homes and share the joy and happiness among each other. The light that is shared with others brings happiness. It is essential we get rid of impurities from our conscience by lighting the lamp and sharing it with others, that sacred light is the true celebration of Deepavali, where knowledge thrives, fosters brotherhood with purity of heart and mind, love for fellowmen.
If we celebrate the festivals knowing their background, we would be able to celebrate it meaningfully and bring joy and happiness in our families. Deepavali brings good fortune to families. The light is the symbol of knowledge that is essential to shun ignorance.
Every person should share the light of happiness with others. "Deepavali symbolizes the victory of light over evil. We should win over the evils haunting our daily life and society. This Deepavali let us be the ray of hope for many. Let the light of victory prevail over the society," he added.
Rev Santhosh a, Pastor of UBM Ebnezar Church Malpe, Moulana Mohammed Sharvani Razwi of Nurul Huda Mosque Rangankere, Dr Talluru Shivaram Shetty district Governor of Lions 317 C were present on the occasion.
Around 500 diyas were lighted on the occasion of the Deepavali celebrations, various skits, dance and other programmes were beautifully conducted. Leaders of all religions participated in the celebrations. The programme concluded with the distribution of sweets to all.