Doha: Tulukoota Qatar lifts MCC Throwball Champions Trophy
By Jerald DSouza

Bellevision Media Network


Doha-Qatar, 29 Oct: An annual sports event of Mangalore Cricket Club (MCC), Qatar eagerly waited for by the people of coastal Karnataka region, namely 16th MCC Annual Ladies Throwball Tournament was conducted successfully on Thursday October 25th and Friday October 26th 2018 at the Doha Modern Indian School grounds (DMIS), Abu Hamour amidst the cloudy weather conditions. The favourite finalists MCC and Tulukoota played for the 4th consecutive year in thrilling exciting finals match and Tulukoota successfully grabbed the Champions title defeating the 3 times reigning champions MCC to win the Champions trophy.
The annual tourney, one of the most popular events among the Karnataka community in Qatar withstanding the weather was inaugurated on Thursday October 25th evening at 6.30 p.m. with a greeting note by emcee Cybil D'Souza. MCC President Sunil D'Silva welcomed the gathering and the 6 participating teams, that is, Konkan Stars led by Wilma D'Souza, Karnataka Sangha Qatar led by Shubha Malode, Tulu Koota Qatar led by Vijaya Shetty, new entrants English Modern School (EMS) led by Sarah Thomas, Rising Stars team led by Riana Pinto and the host MCC team led by Aarti Fernandes.
Sports Secretary Ryan Renjar conducted the oath-taking ceremony of the team players and match officials. All team captains and managers, President and Sports Secretary then released the balloons in the air marking the opening ceremony of 16th Ladies Annual Tournament. This was followed by the draw of lots and Pool A and Pool B teams were identified. MCC, Karnataka Sangha Qatar (KSQ) and Rising Stars played their league matches in Pool A while Tulukoota (TK), Konkan Stars (KS) and English Modern School (EMS) played in Pool B. All the 6 league matches were played on 25th Oct and the top 2 winning teams of Pool A & Pool B then moved to the Semifinals.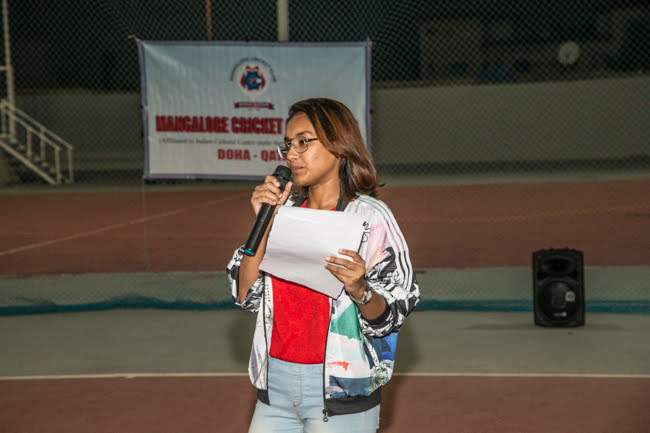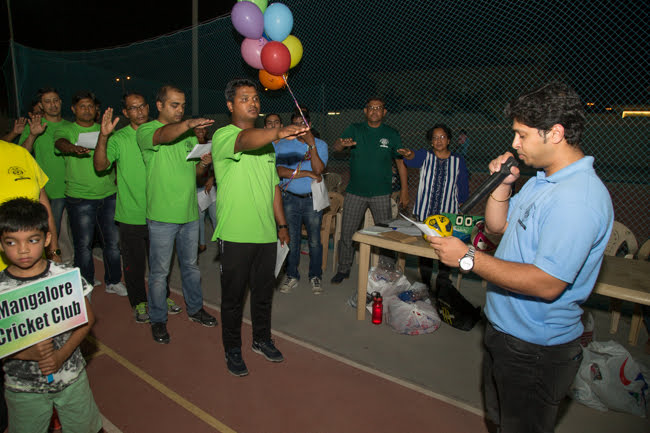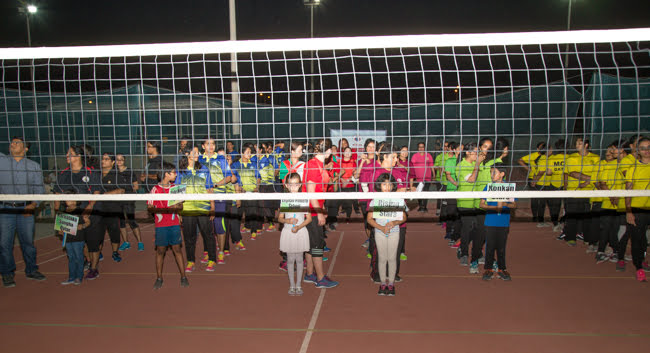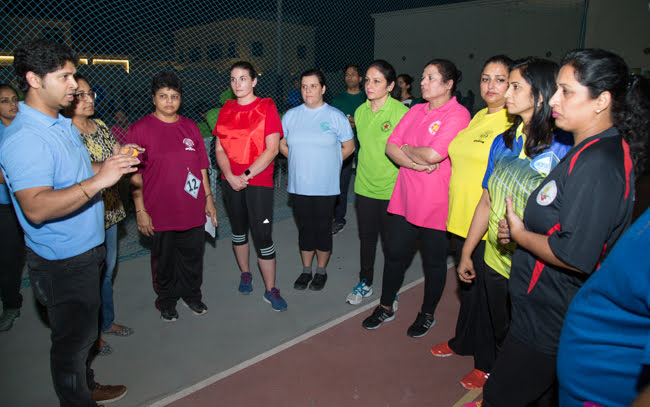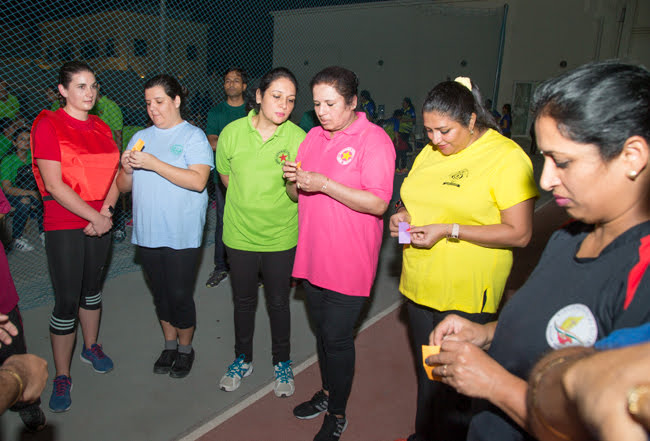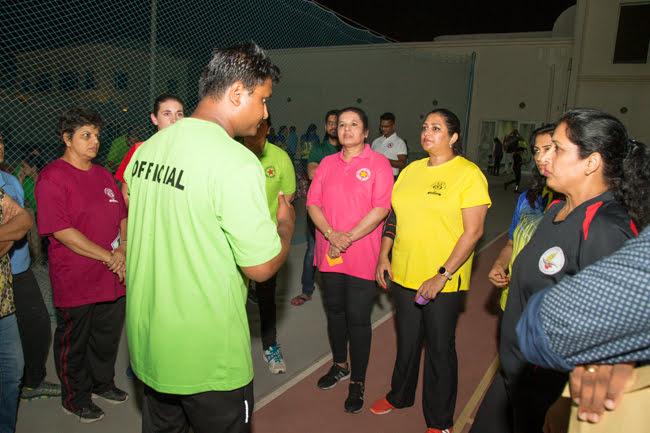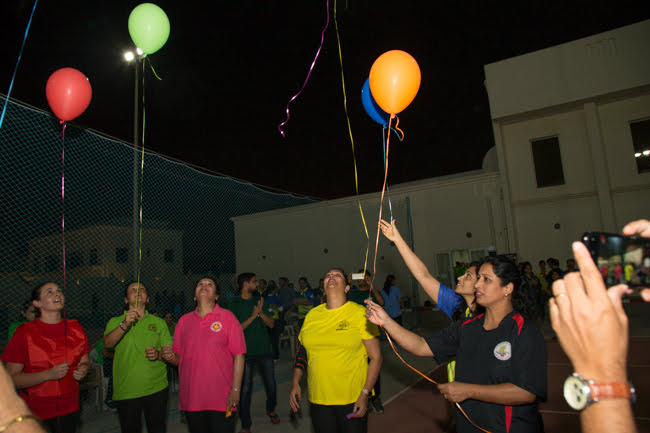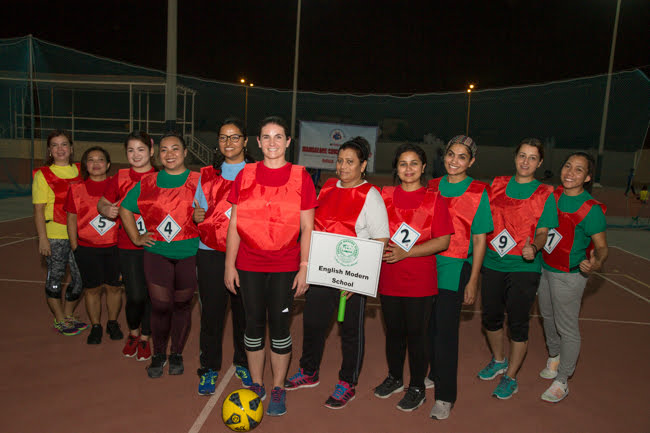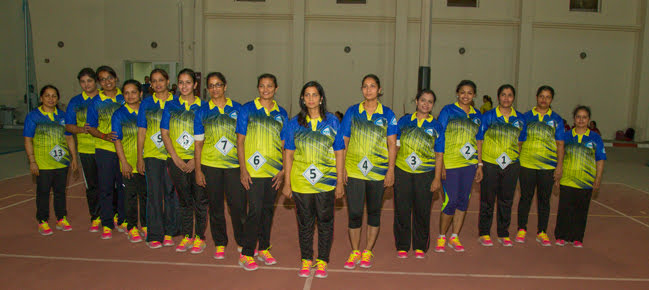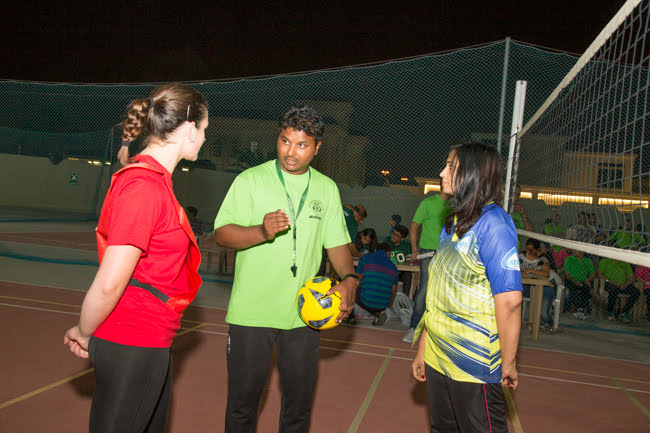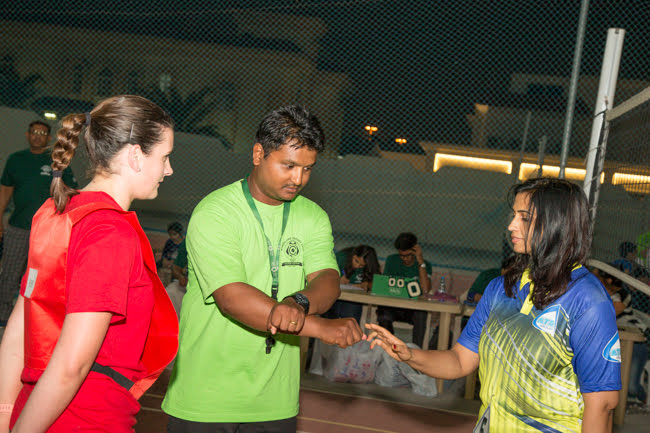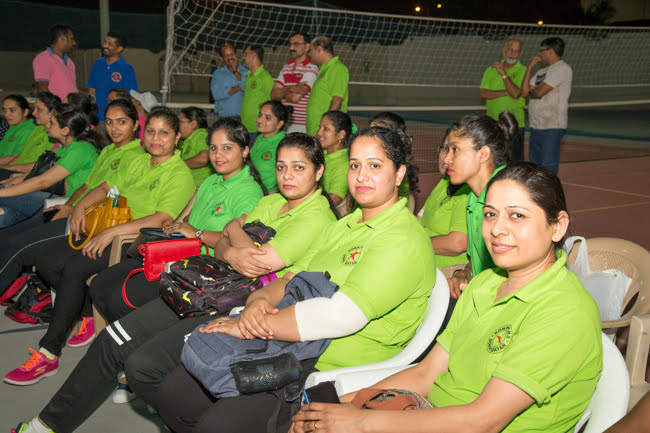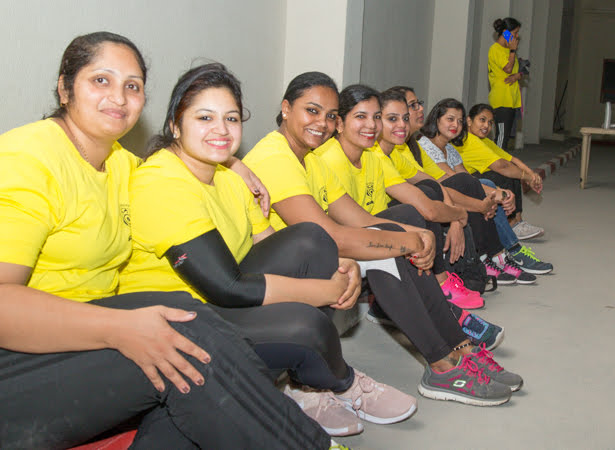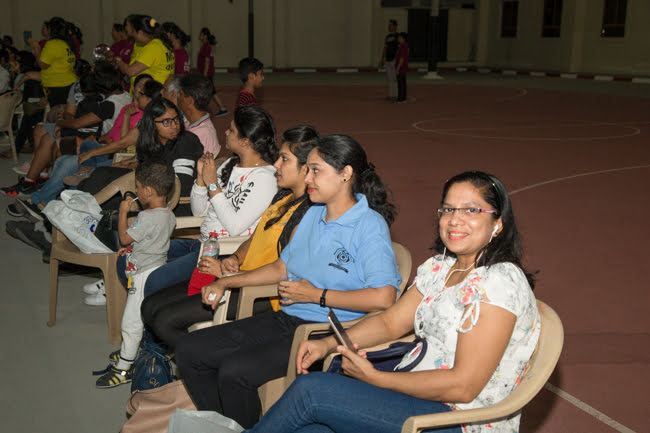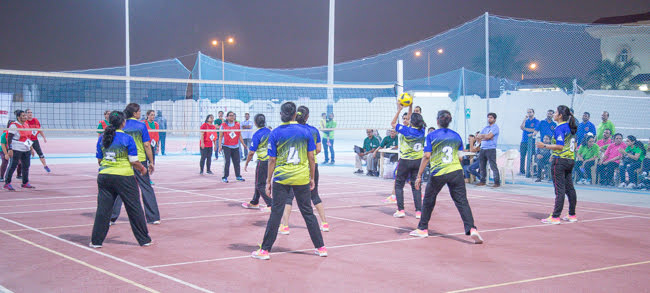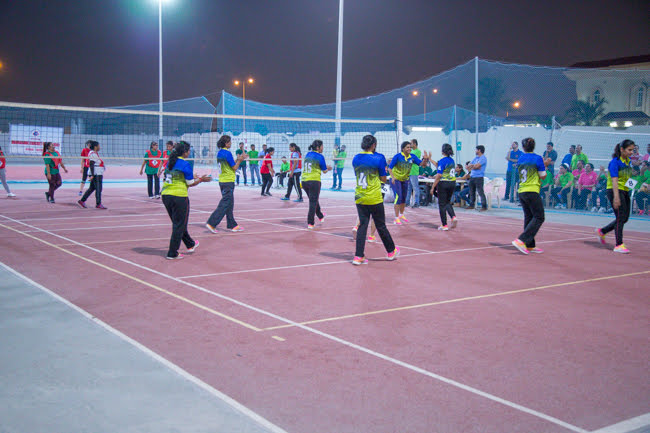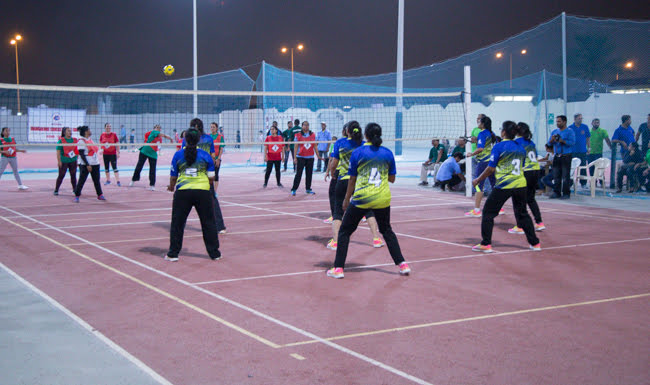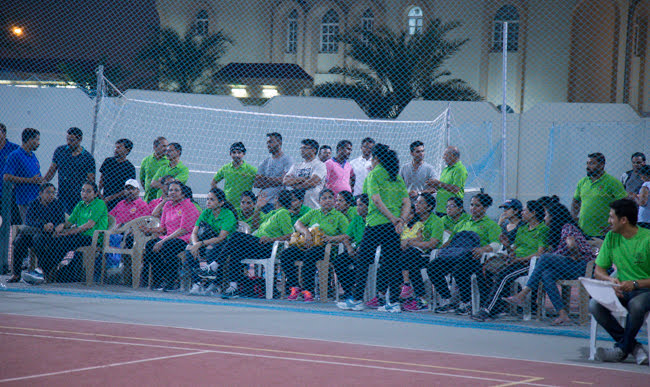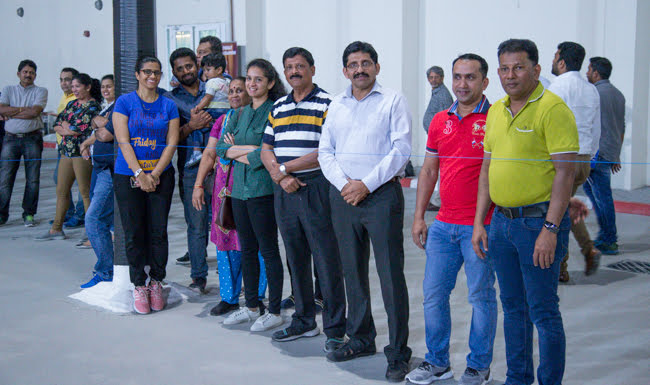 On Friday 26th October the 2 semifinals matches were played from 3.45 pm. 1st semifinal match played between MCC and Konkan Stars was won by MCC in straight sets with a score 25/14 & 27/25. 2nd semis played between Tulukoota and KSQ was won by Tulukoota in straight sets 25/20 & 25/14. MCC and Tulukoota then moved to Finals.
Before the finals, an official stage program was conducted. MCC President Sunil D'Silva and Sports Secretary Ryan Renjar escorted the Chief guest Mrs. Milan Arun, President of Indian Cultural Centre (ICC), Guest of Honour Mr. Nilangshu Dey, President of Indian Sports Centre, Support Sponsor Alan Currie, Finance Manager of SNC Lavalin, Mr and Mrs Ravi Shetty- maiden recipient of the Mother Teresa Social Harmony Award, to the stage. They were greeted with flower bouquets by our tiny tots.
Various Karnataka based club Presidents namely Mangalore Cultural Association, Tulukoota Qatar, Karnataka Sangha Qatar, Karnataka Muslim Welfare Association, South Kanara Muslim Welfare Association, Bunts Qatar and Billawas Qatar who attended were greeted with a rose by MCC Executive Committee members.
March past was then conducted by Cybil D'Souza and Sonia D'Souza wherein all the 6 teams joined the grand march led by Membership Secretary Wendy D'Silva to the sway of baila beats together with thunderous applause of the audience. President Sunil D'Silva then delivered the presidential message welcoming the guests, teams and the gathering with a message to uphold the sportsmanship values, special welcome to new team EMS which had members of different countries and appreciating the efforts and of enthusiasm of ladies describing as fountain of youth.
All the teams captains were honoured with a memento for their participation by Nilangshu Dey.
MCC Throw ball tournament being the most popular sports event, not only promotes the game but also brings the Karnataka expatriate community together. MCC used this platform to honor an outstanding Kannadiga from the Karnataka based associations with an award titled "Mother Teresa Social Harmony Award". MCC General Secretary Naveen D'Souza conducted the honouring ceremony reading the profile of Mr Ravi Shetty, a deserving individual who has contributed in bringing the people together and building unity thereby harmony in the society. Mr. & Mrs. Ravi Shetty were honoured with a shawl, memento and a fruit basket by Sunil D'Silva, Mrs. Milan Arun and Nilangshu Dey.
Mr. Ravi Shetty spoke on the occasion and thanked MCC for bestowing this honour on him named after a great saint. He dedicated this honour to the two ladies in his life, his mother and his wife Jyothi Shetty. He also thanked his clubs Tulukoota, Bunts Qatar and Karnataka Sangha for giving him the chances to serve them.
Support sponsor Mr. Allan Currie was honoured with a memento appreciating their support to the tournament. The main sponsors of the event Mr. Alfred Sequeira of Gulf International Enterprises was missed at the event due to unavoidable circumstances.
Guest of Honour Mr. Nilangshu Dey then addressed the gathering and commended MCC for conducting this ladies only event among the Karnataka clubs and in Qatar. From his past experience of witnessing this tournament success continued for so many years, he assured to take this event through his organization Indian Sports Centre and with the help of Qatar Olympic Committee to an international level along with the patronage of MCC which was well accepted and appreciated by the audience.
Chief Guest Mrs Milan Arun in her address note thanked MCC for conducting this tournament for the past 16 years and giving her the opportunity to be in midst of sportive ladies recollecting her days of being an active throwball player, congratulated all the teams for their participation in this sports event and keep the fountain of youth alive in them. She then wished the best for the finalist teams.
Sports Secretary Ryan Renjar proposed the vote of thanks. The finalists' teams along with the guests were later escorted to the court. The team captains introduced their team players to the guests and Milan Arun tossed the ball to the captains declaring the final match open.
The bitter on-field rivals Tulu Koota Qatar led by Vijaya Shetty and MCC team led by Aarti Fernandes played the final match in a neck to neck contest. Both the teams have won the championship multiple times and are made up of experienced as well as young players who gave their best on field. Apart from this, both the teams have a great fan-following which results in high-decibel sporting extravaganza, each time. It was again such intense, high-on-spirits and passion finals wherein two of the best captains led their teams. Both the teams were equally good and matched each other in every department and tested all players strength with long rallies in midst of the cheering and excited crowd. The nail biting finals first set was equally fought by both teams and Tulukoota won on a score of 25/23. In the 2nd set, MCC ladies took the lead most of the times but was finally won by Tulukoota by 25/22 score.
After the thrilling finals, the prize distribution ceremony was presided over by President Sunil D'Silva, Vice President Joachim D'Souza and Chief Guest Milan Arun. MCC Sports Secretary Ryan Renjar honoured the match referee Lynel Jaison Lobo for officiating all matches of the tournament with a memento. Participation certificates to the four teams EMS, Konkan Stars, Rising Stars and Karnataka Sangha Qatar teams in recognition of their efforts were presented by KSQ President Venkat Rao and Vice President Ravi Shetty.
President Sunil D'Silva honoured the special awardees. The Best Catcher of the tournament was bagged by Akshaya Shetty of Tulu Koota team while Best Smasher award was won by Vijaya Shetty of Tulukoota team and the Best All Rounder Award was won by Aarti Fernandes of MCC team.
The runners-up MCC team players were presented with the individual trophy & certificates by Milan Arun while Sunil D'Silva presented the Runners-up trophy to the Captain Aarti Fernandes. MCC team players were: Aarti Fernandes, Angela Antony, Suma Mahesh, Sweetha D'Silva, Sujatha Fernandez, Chandrika Shenoy, Abida Sattarkhan, Megha Kalmady, Merlyn Quadros, Evette Quadros, Jessica Cardoza, Delita D'Souza and Jesvina Mathias, team manager Ryan Renjar and Coach Renjith.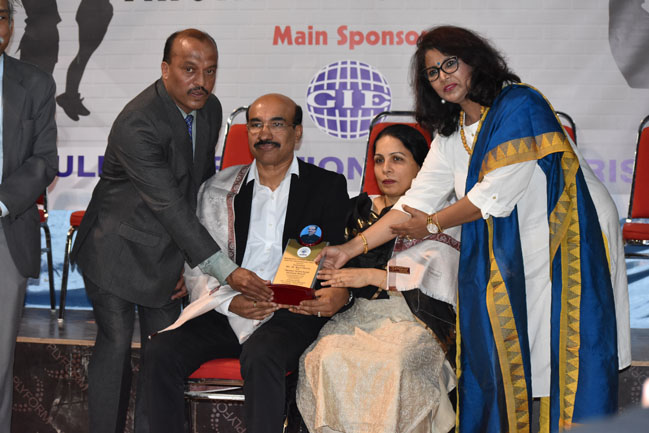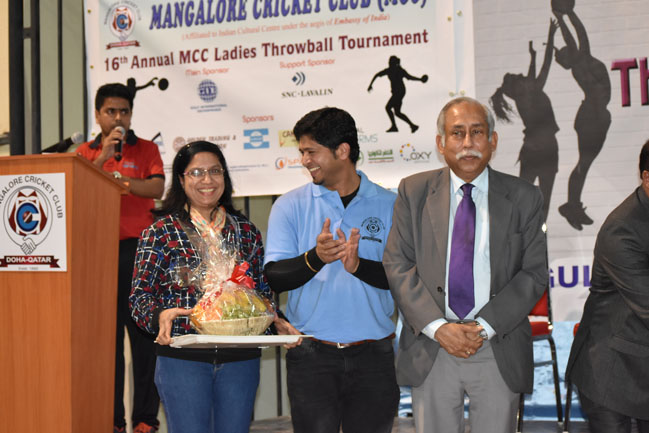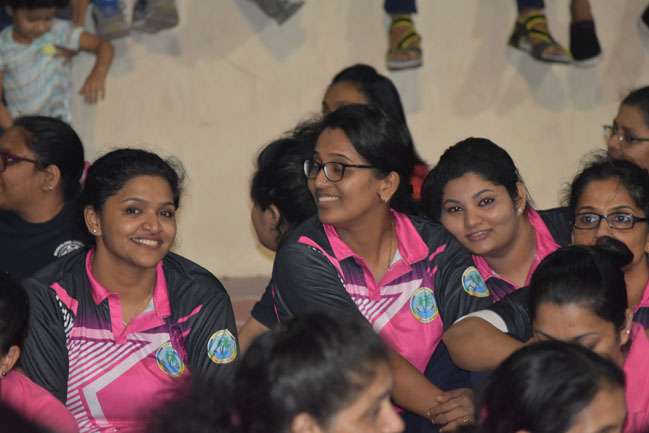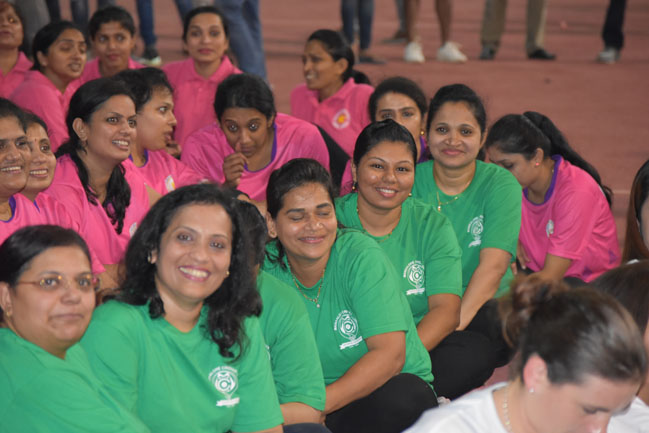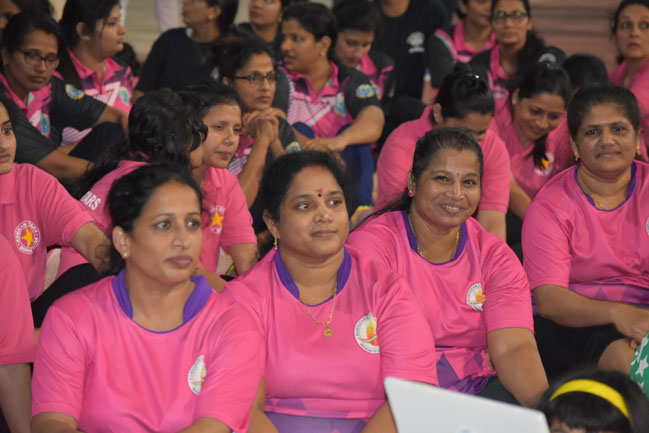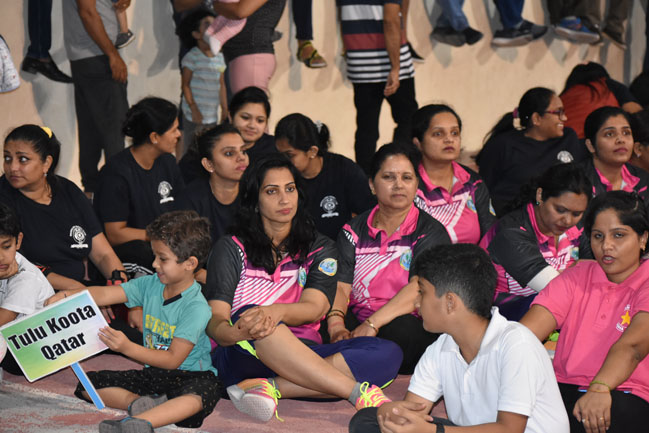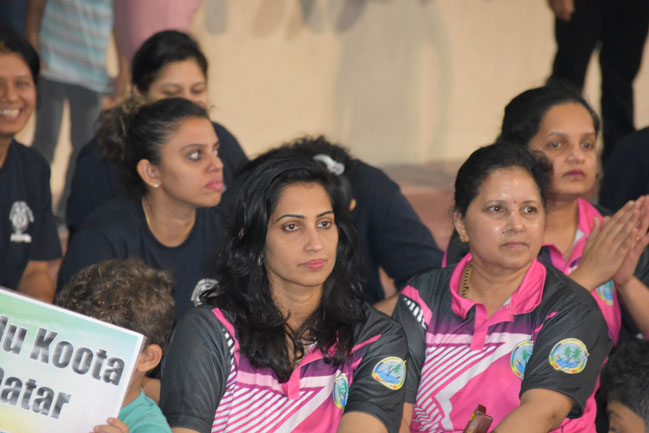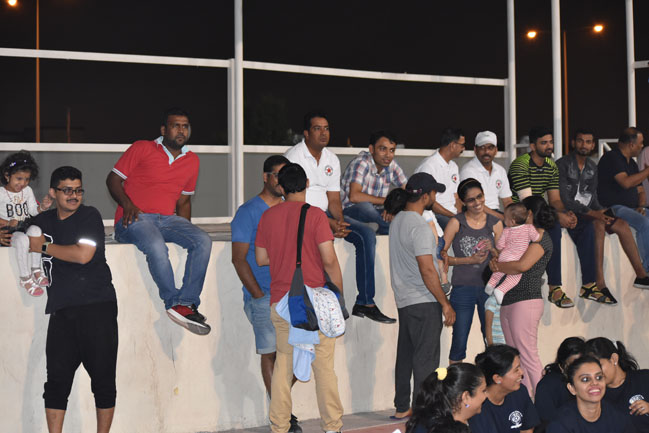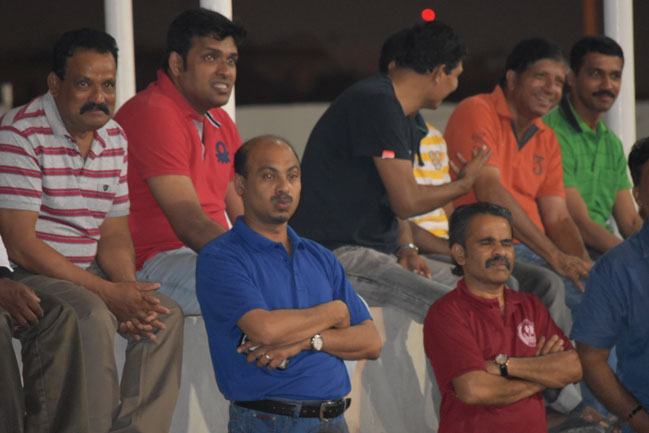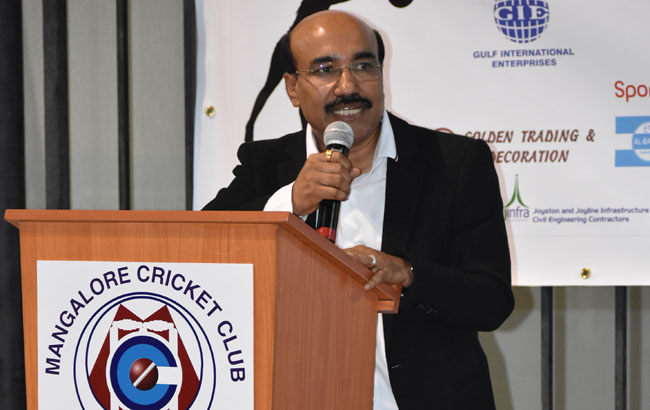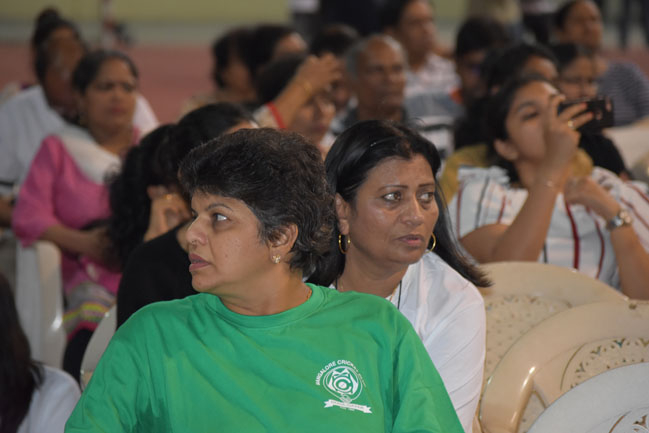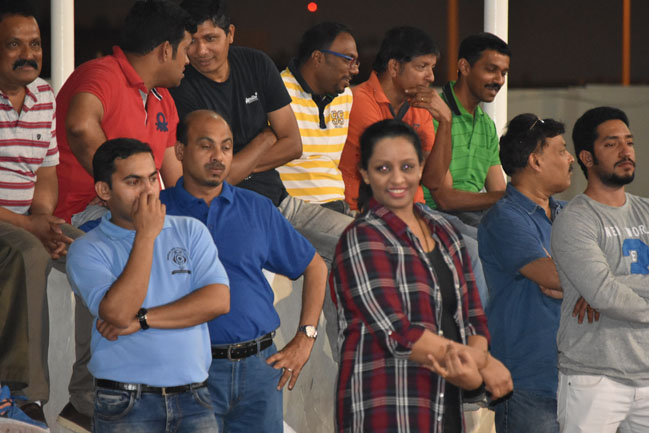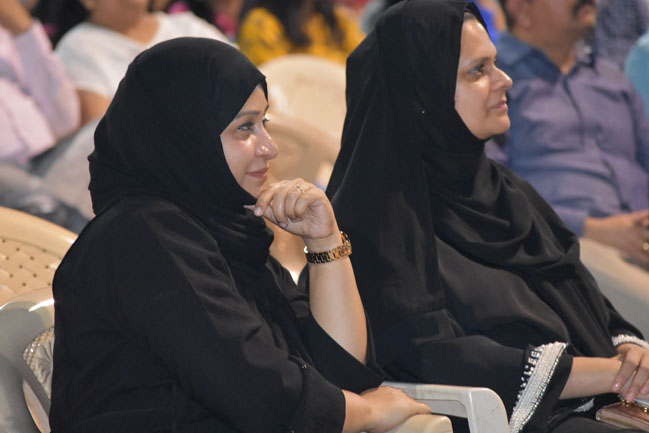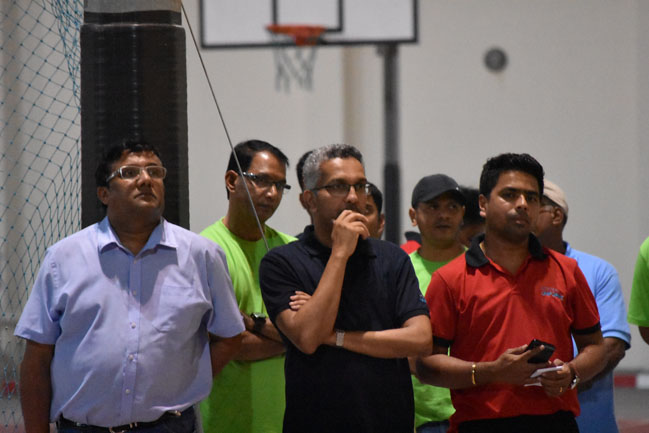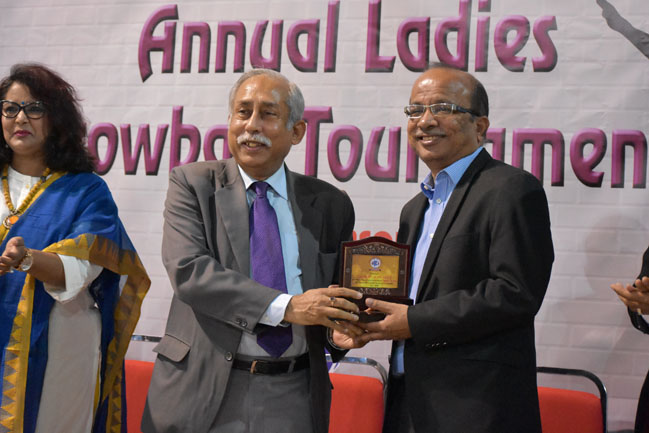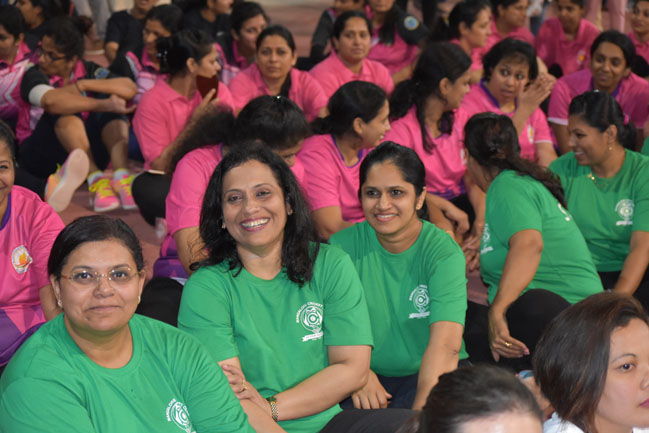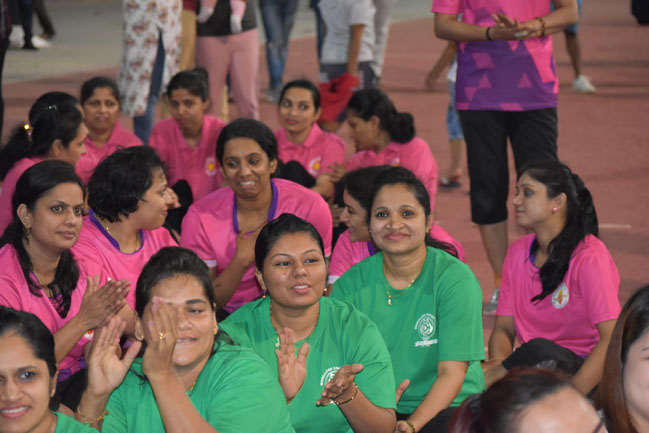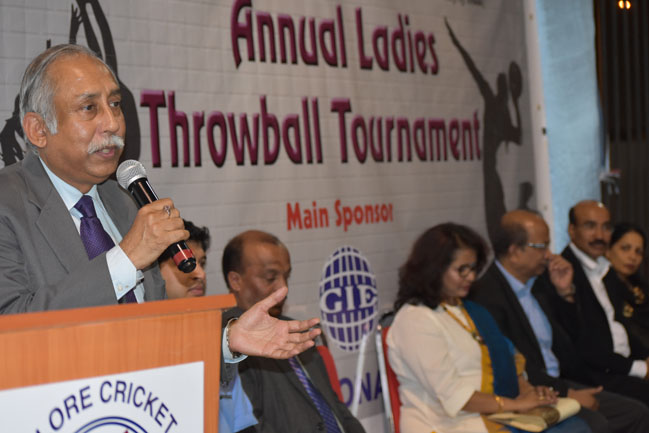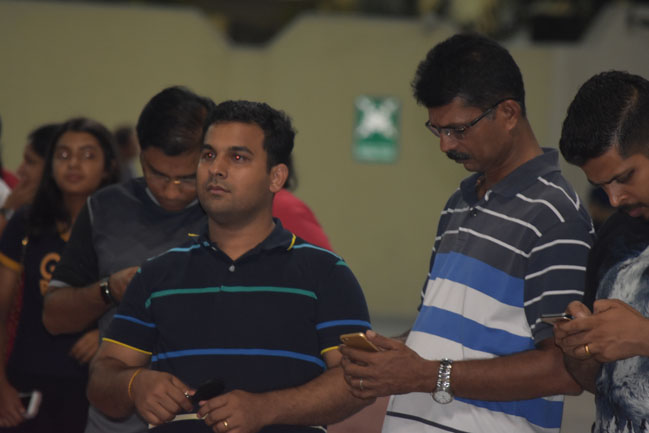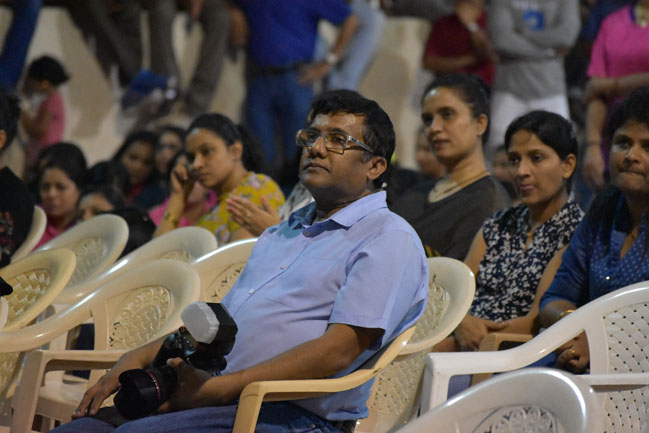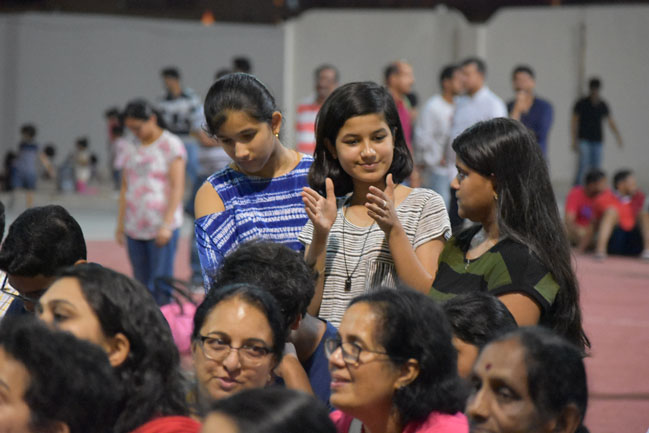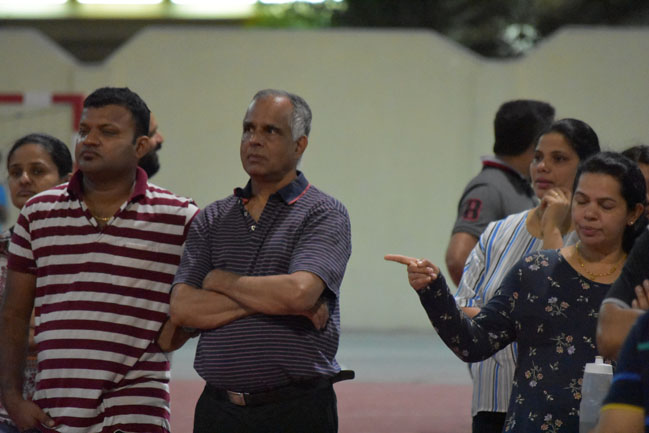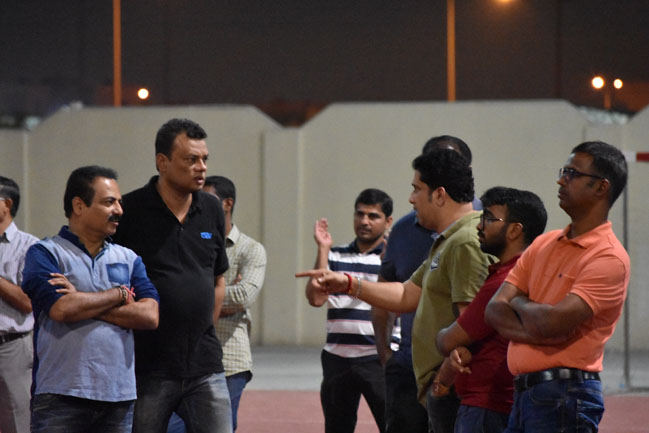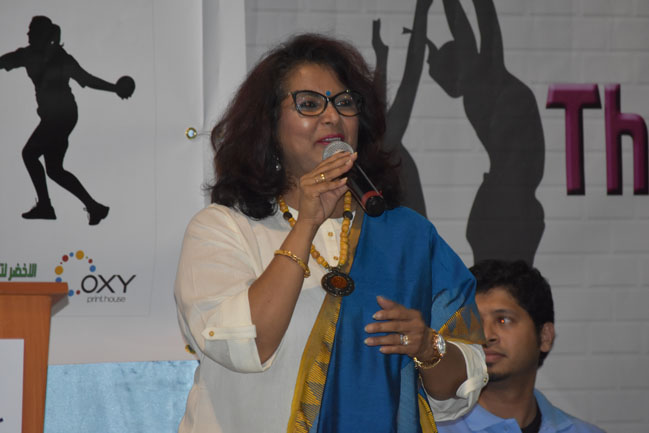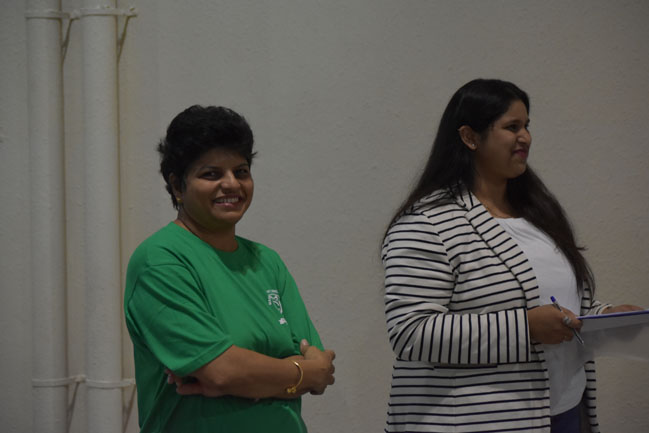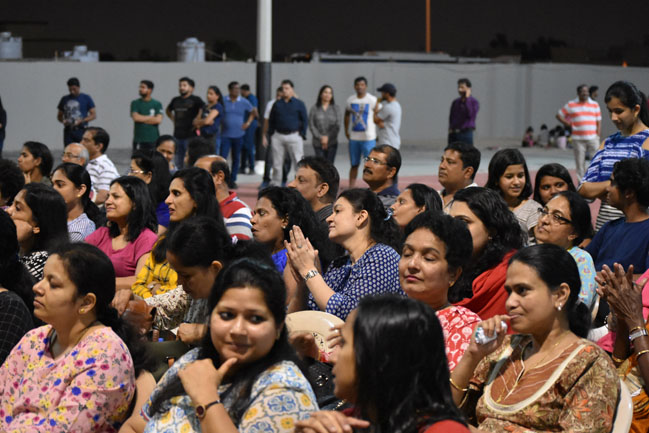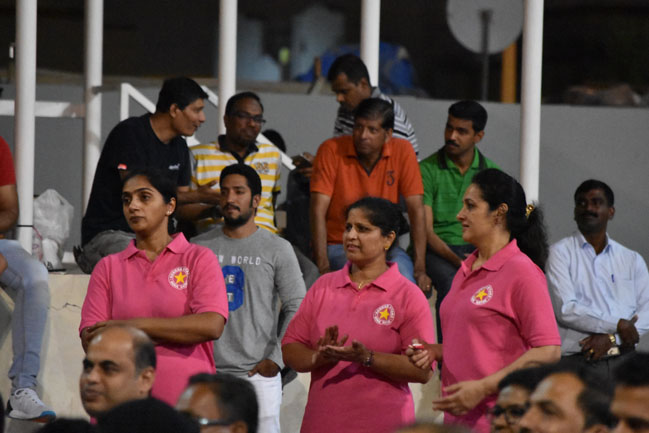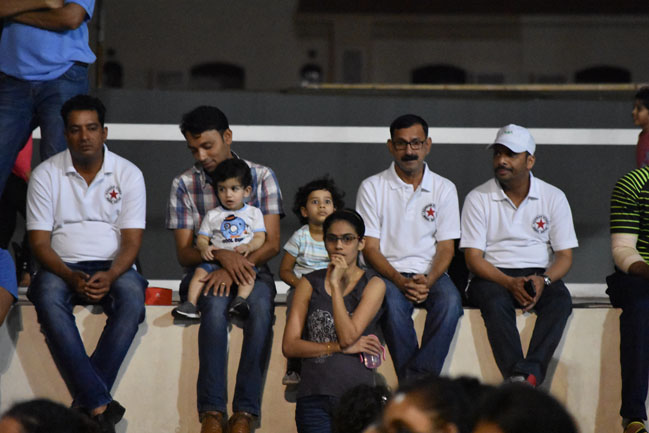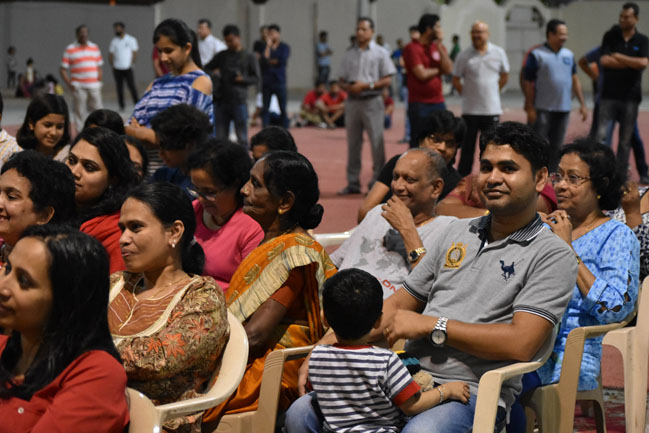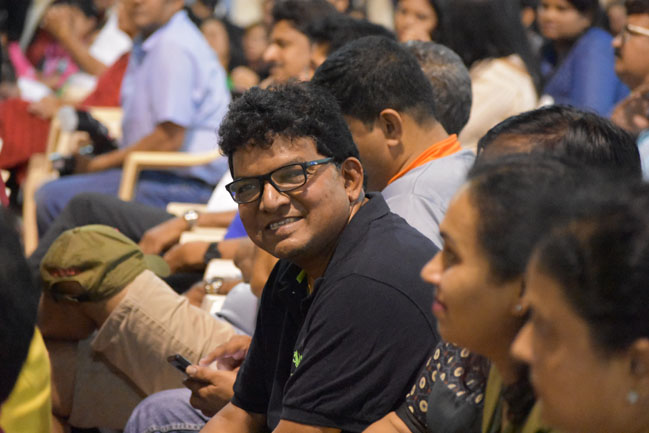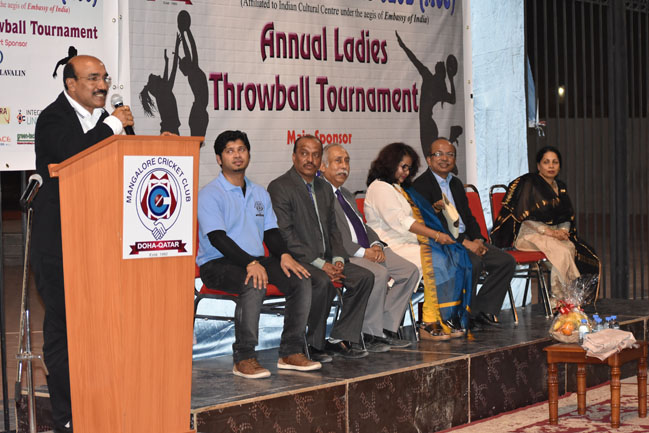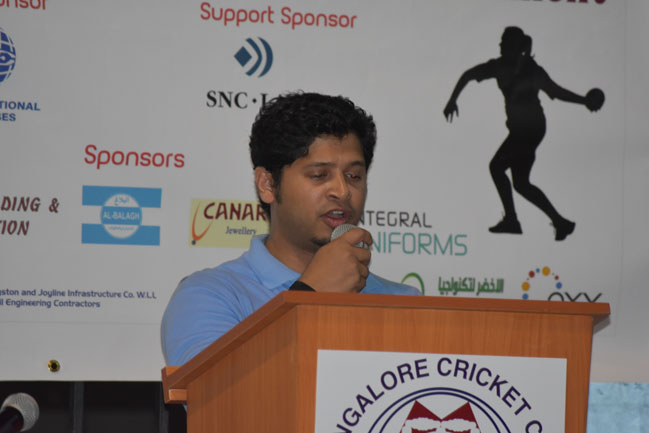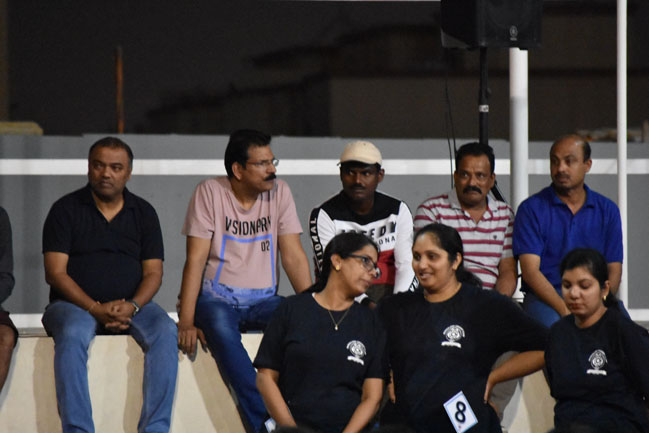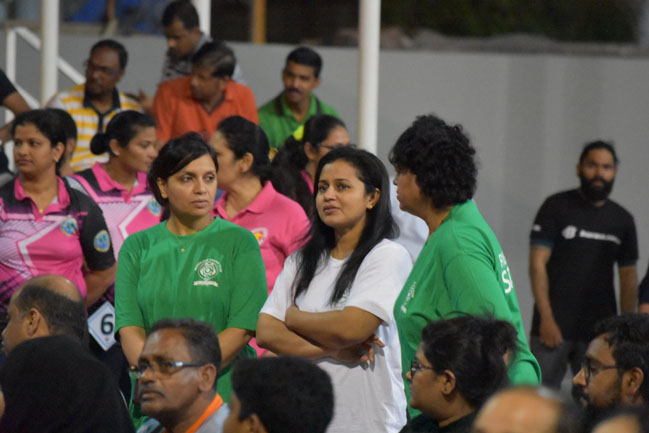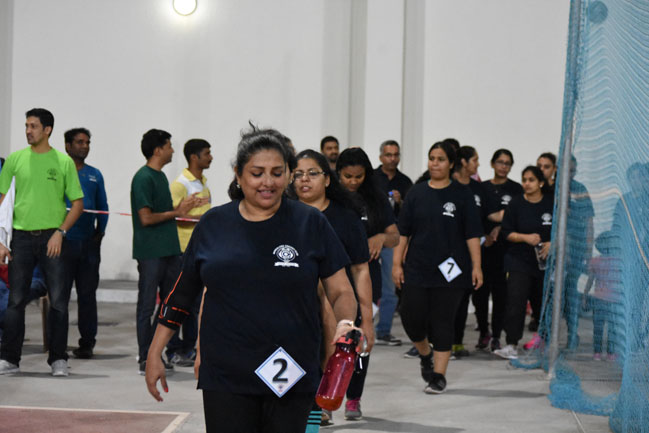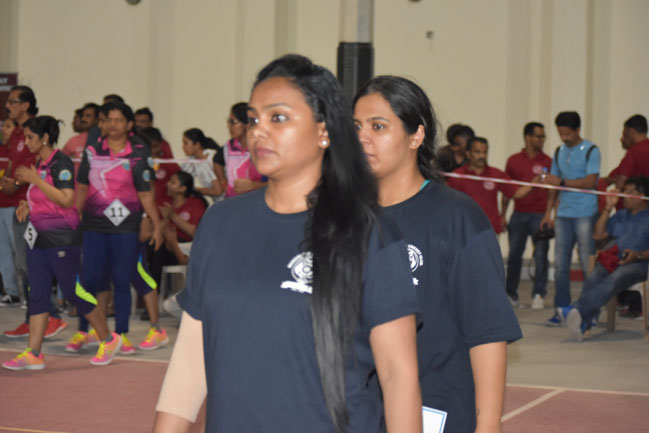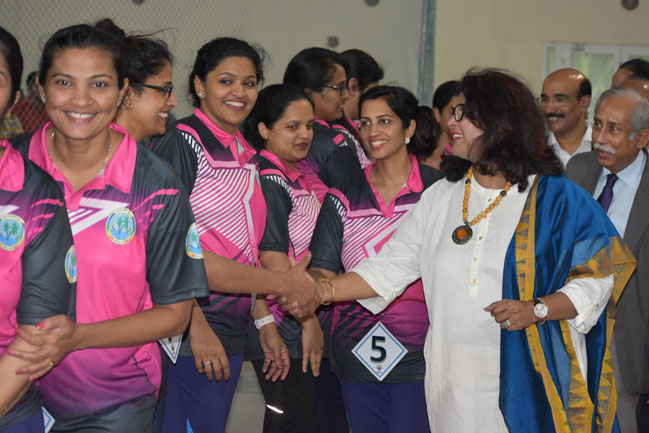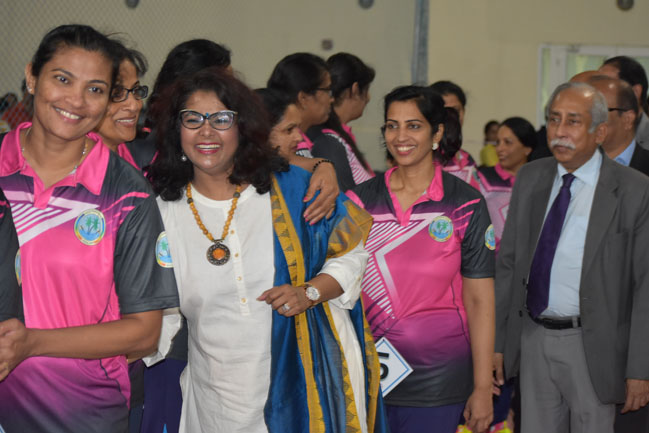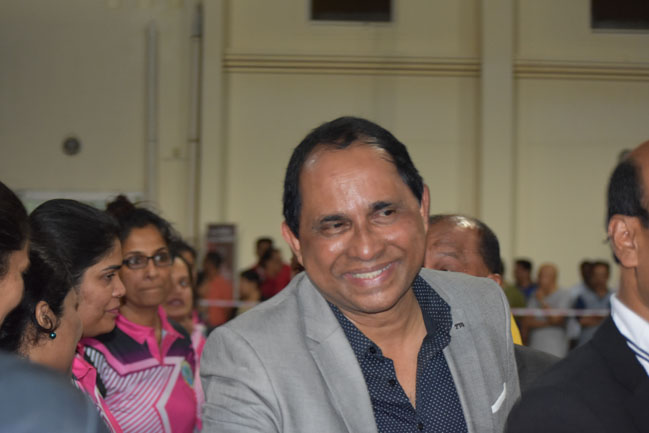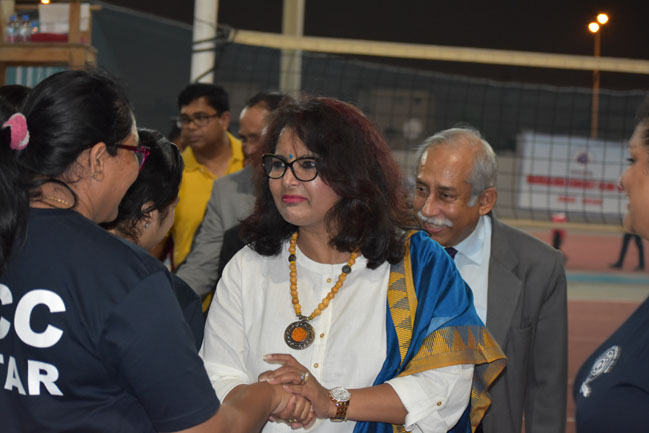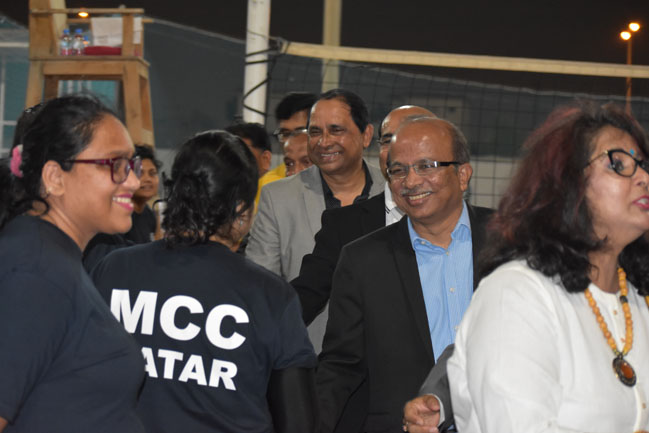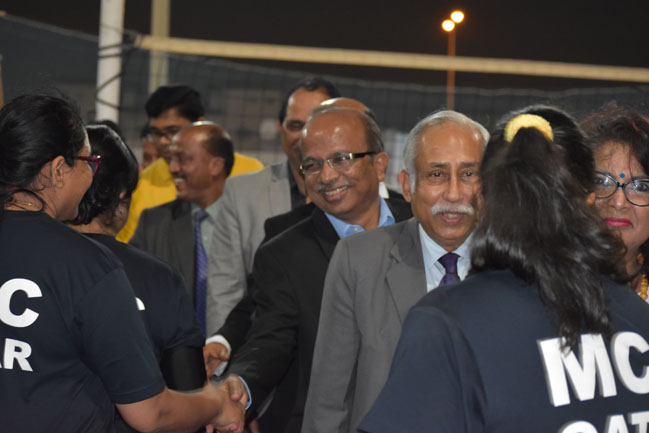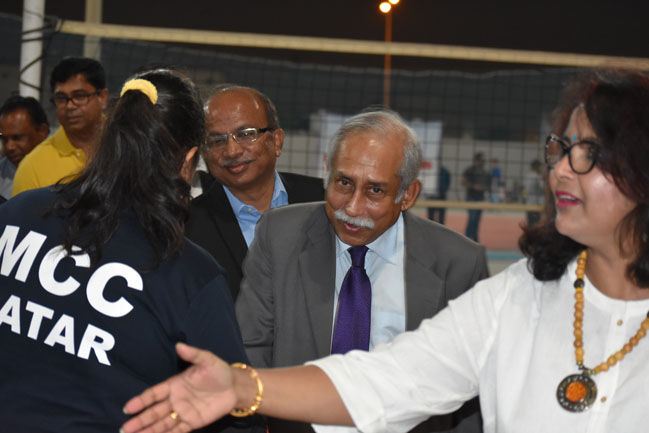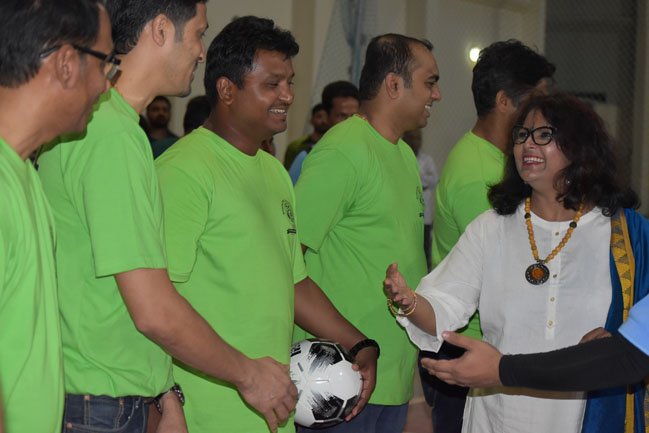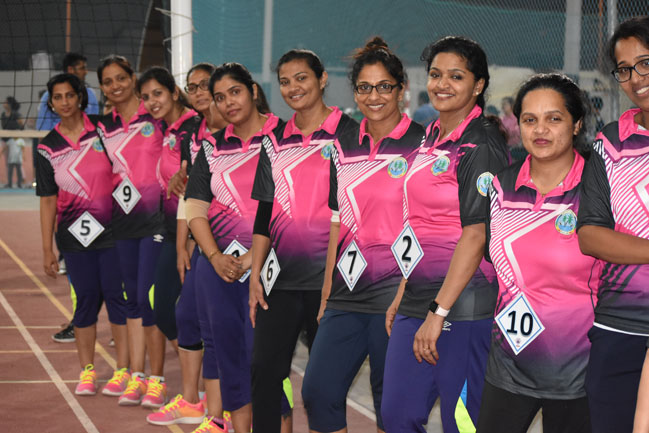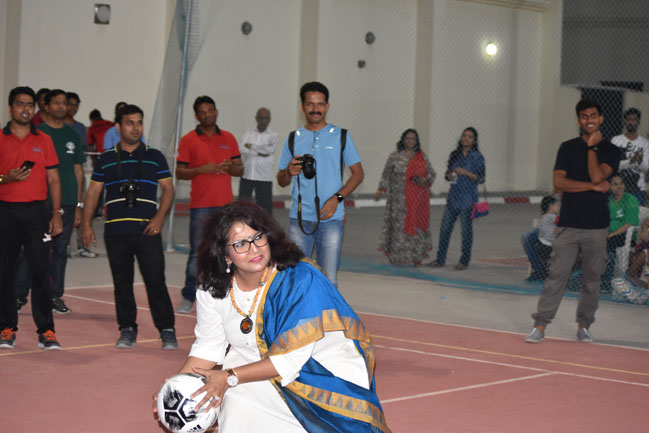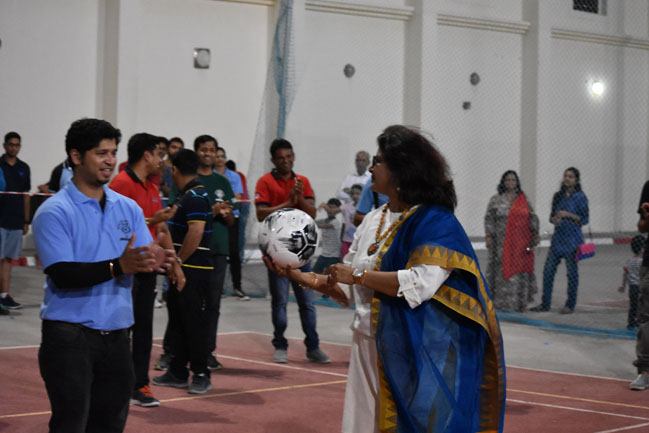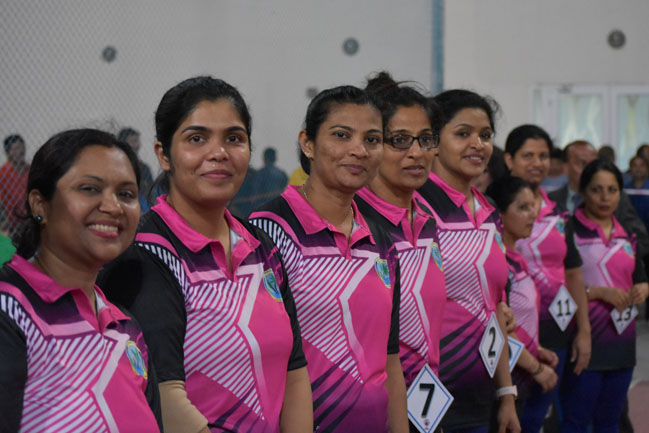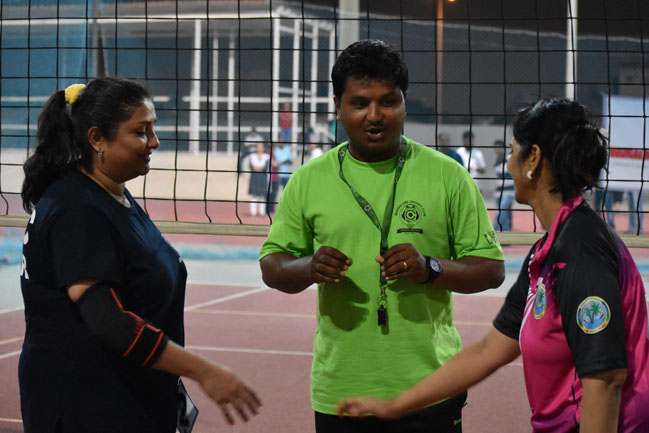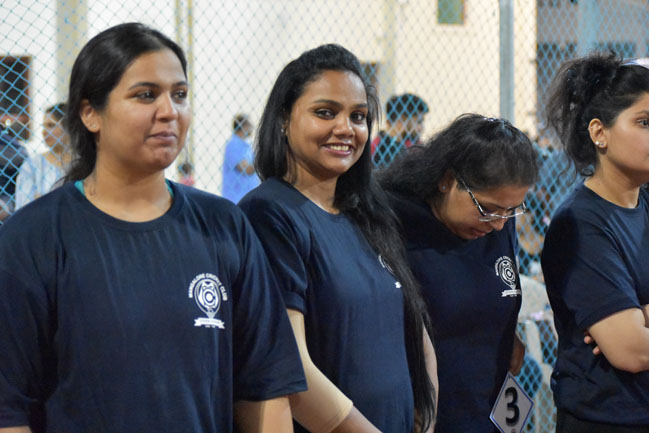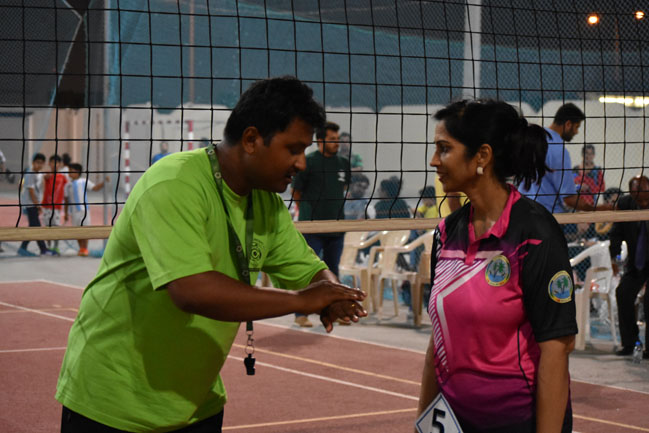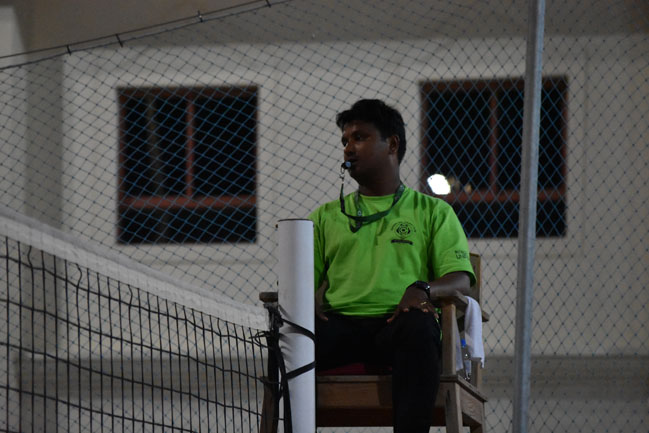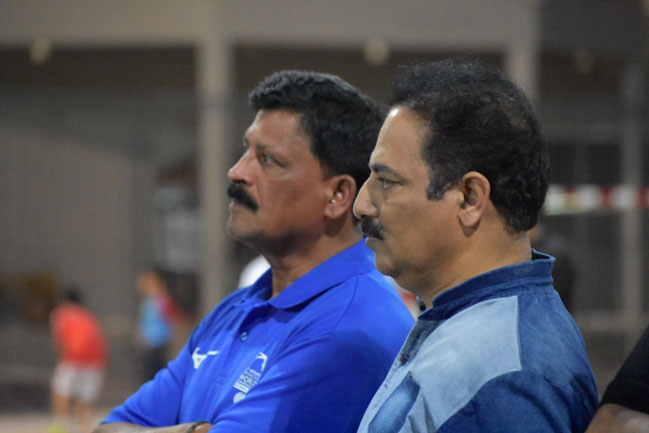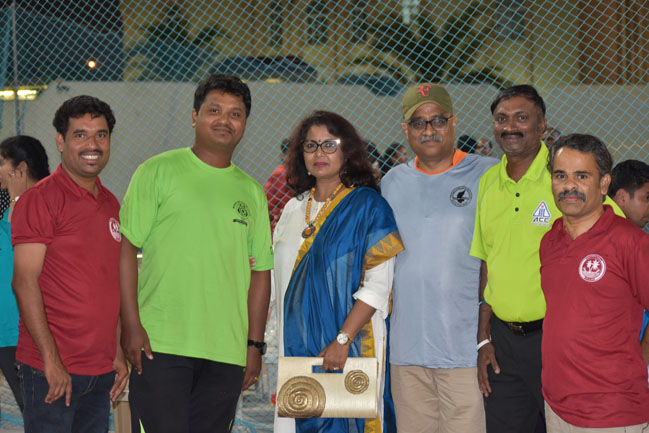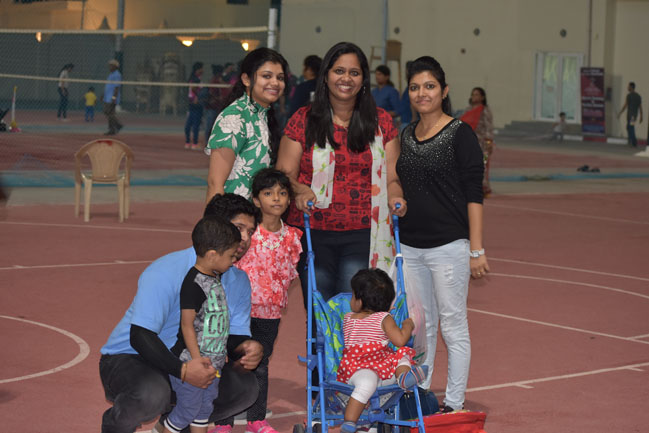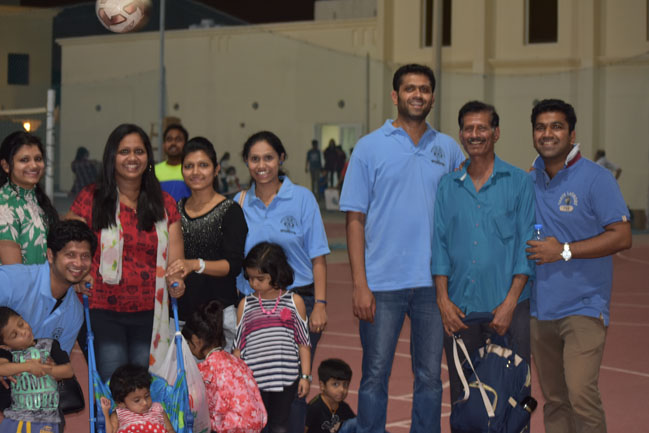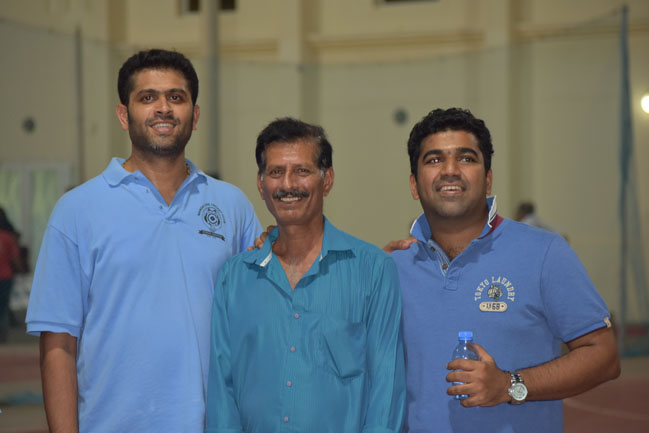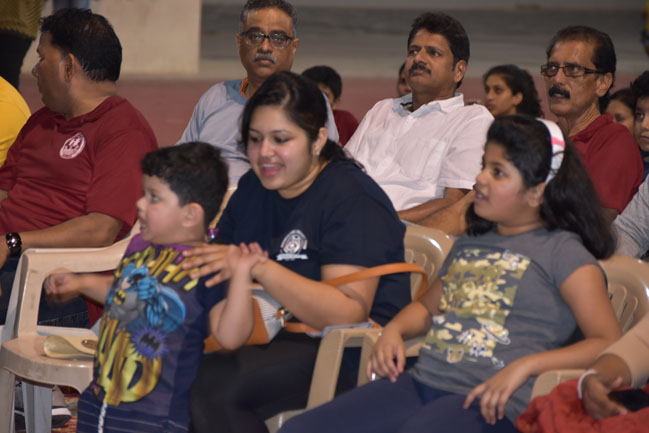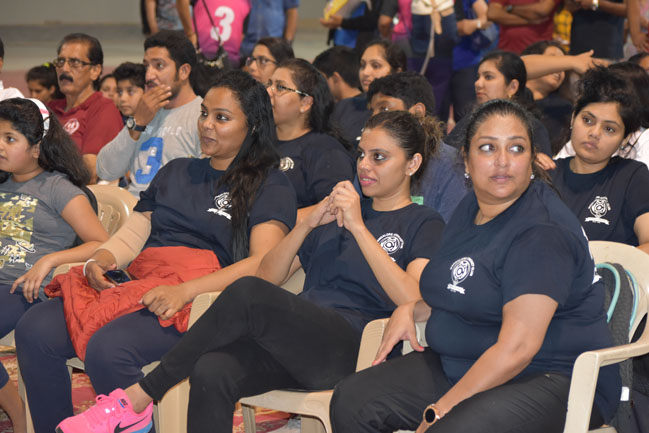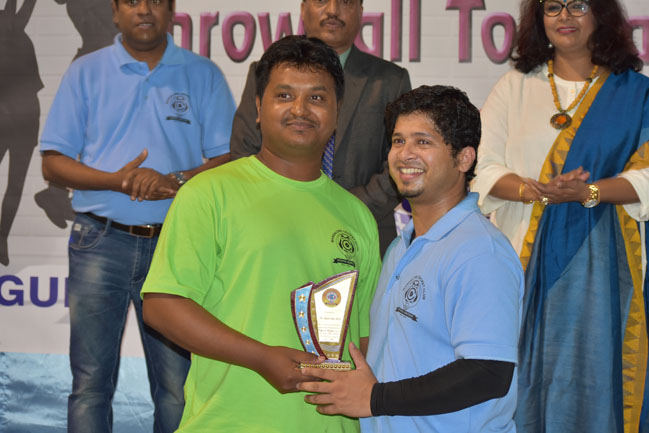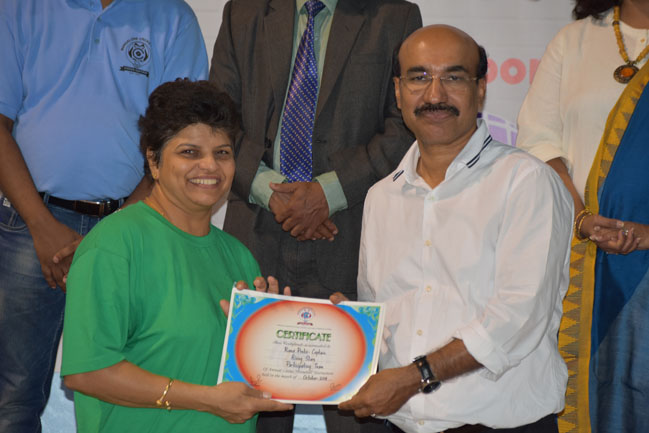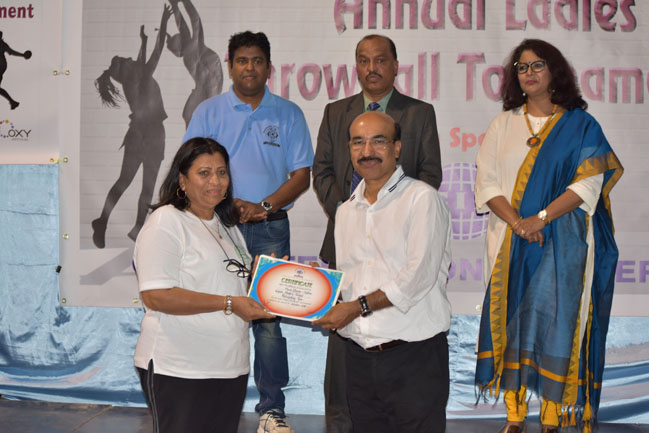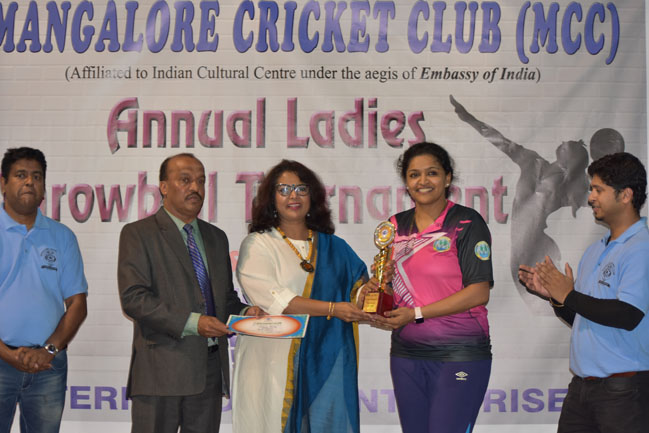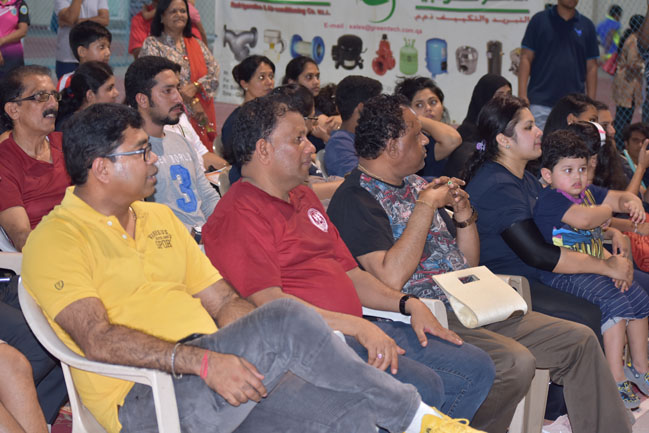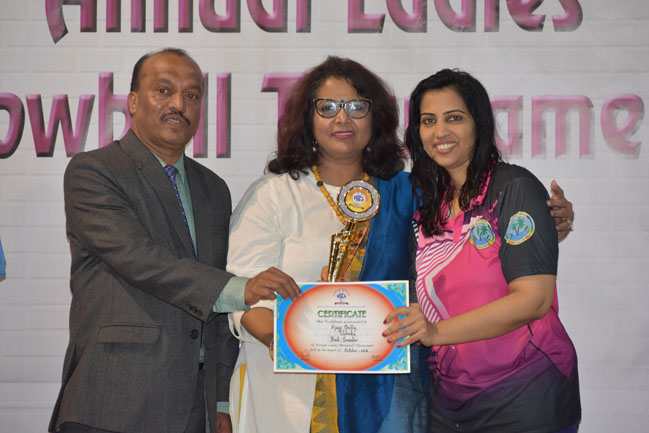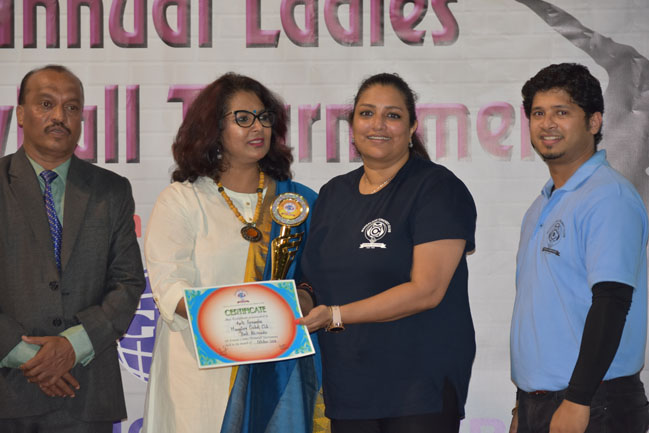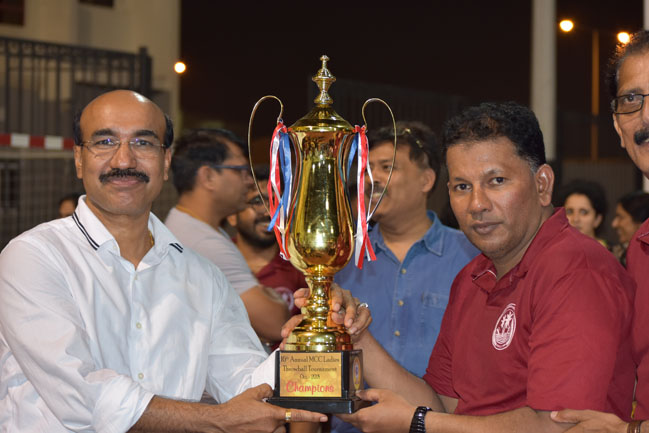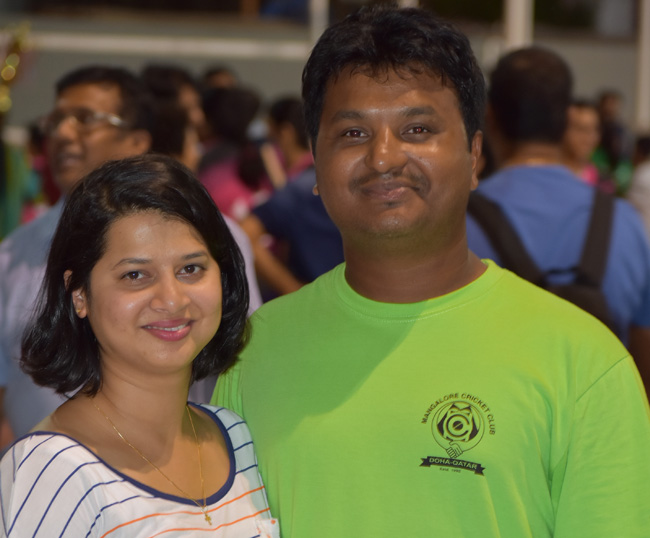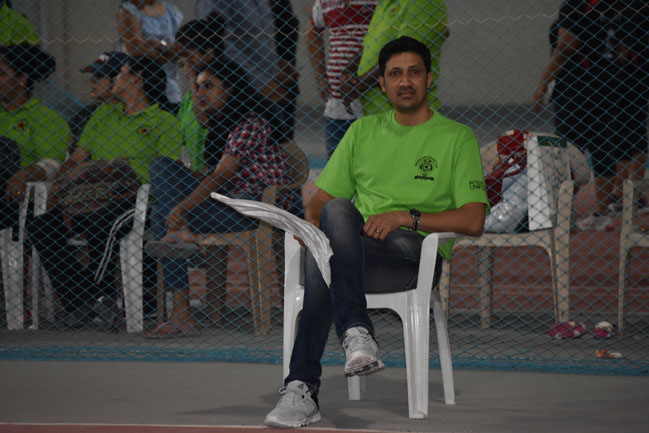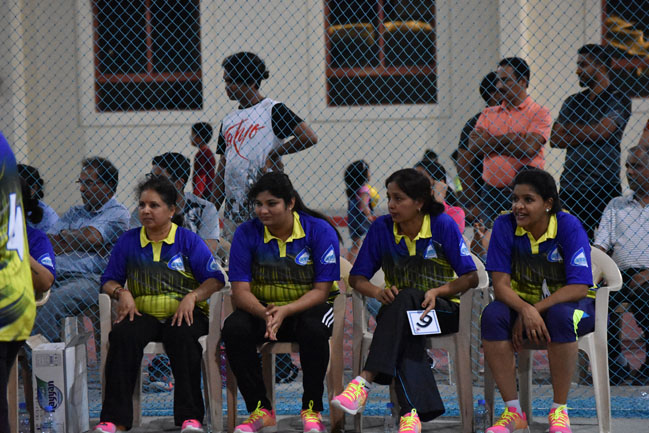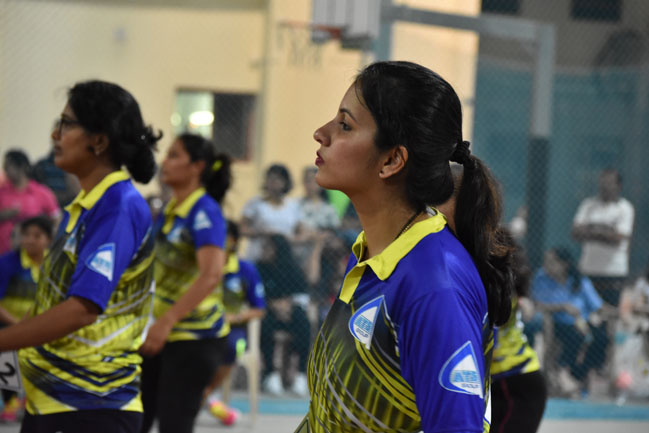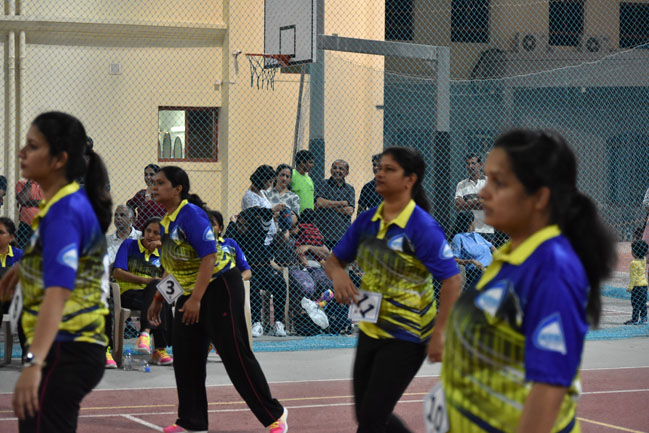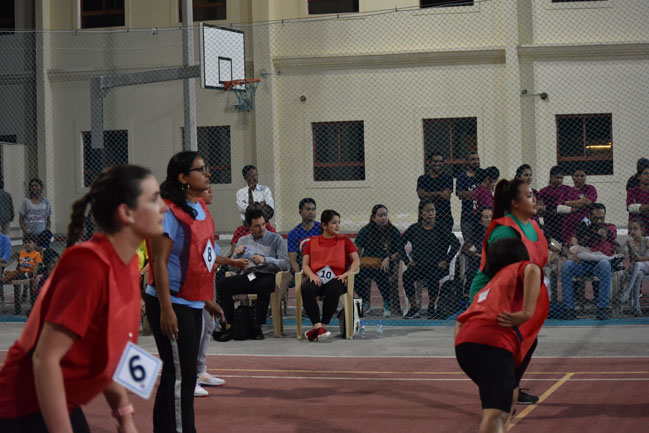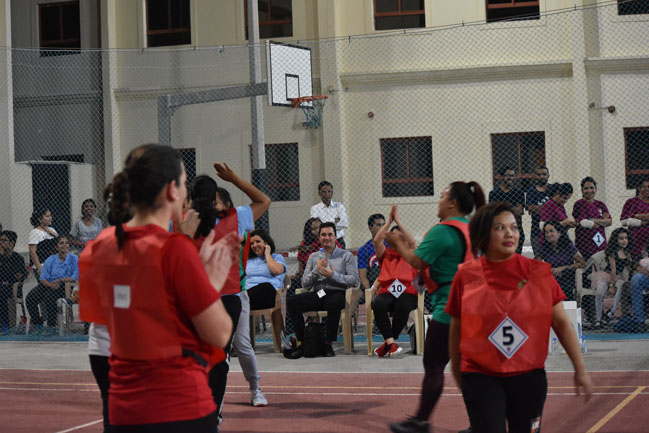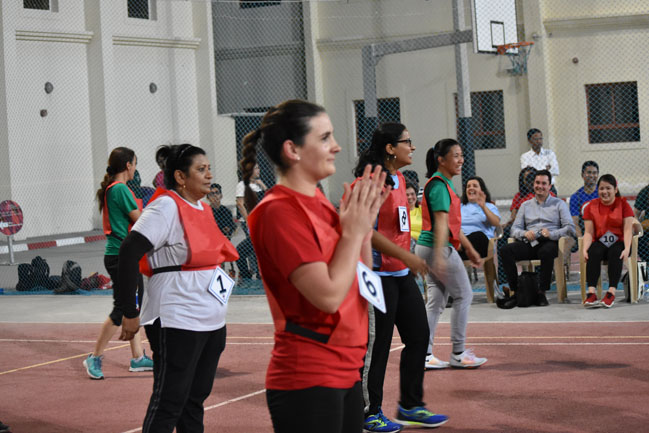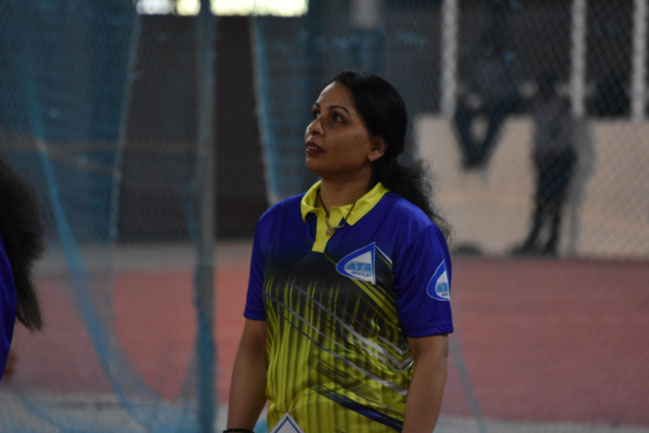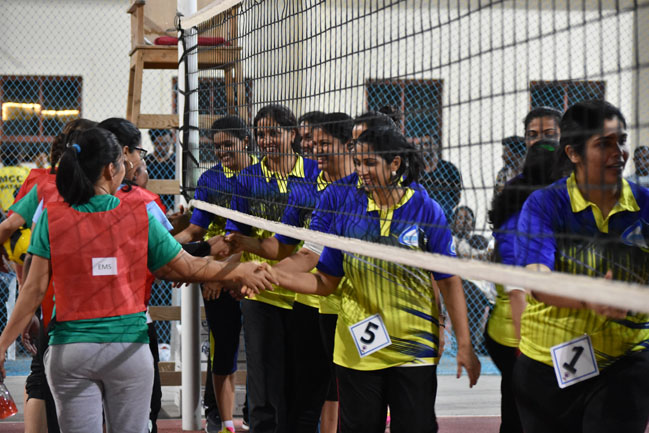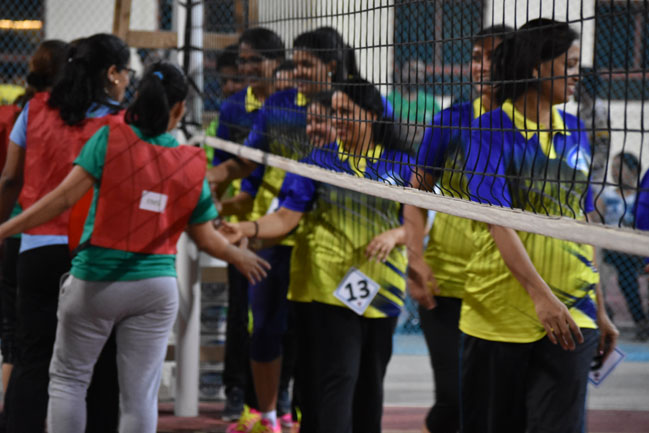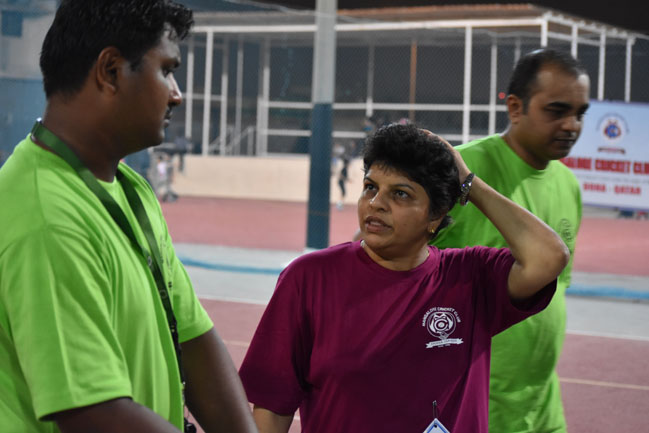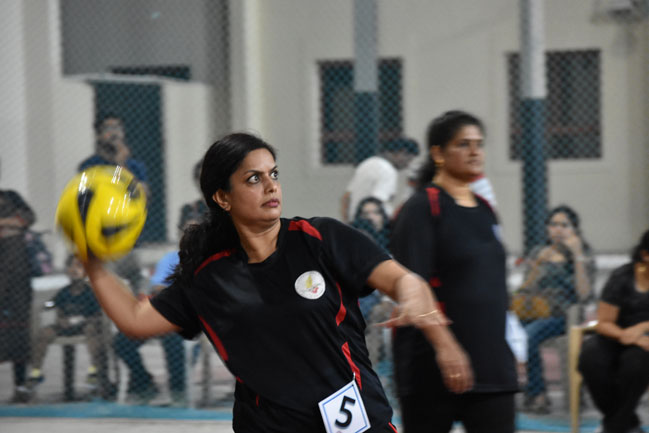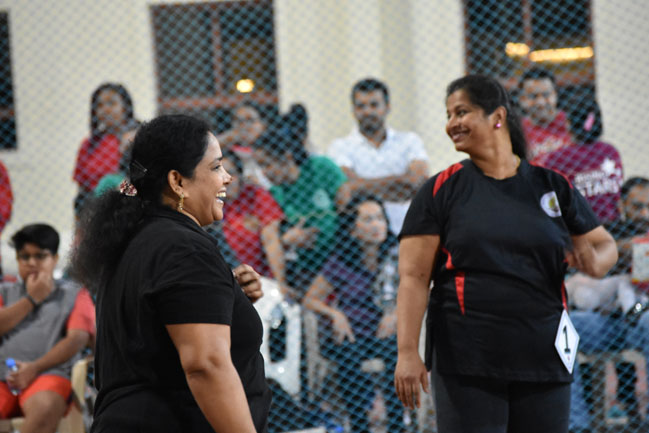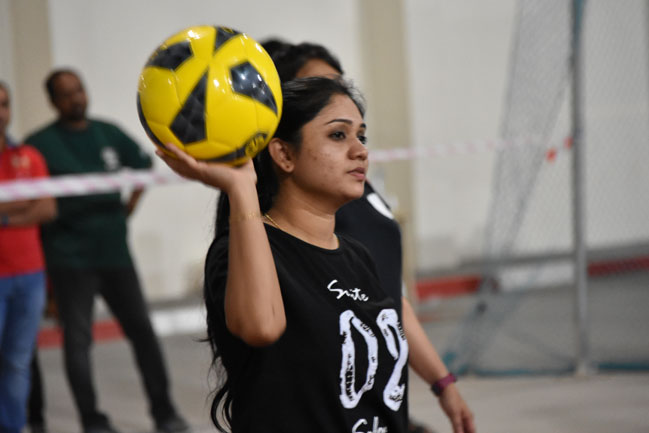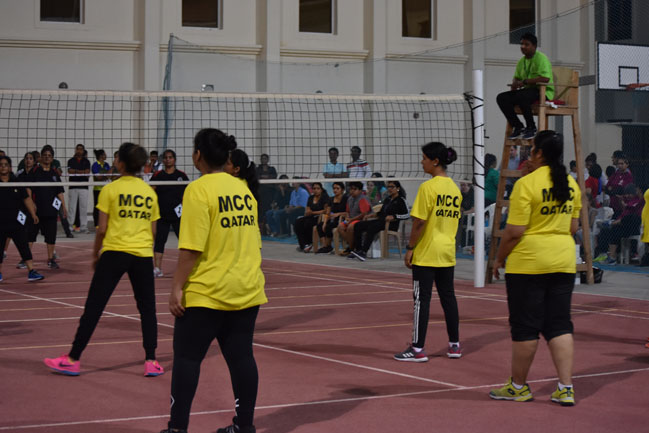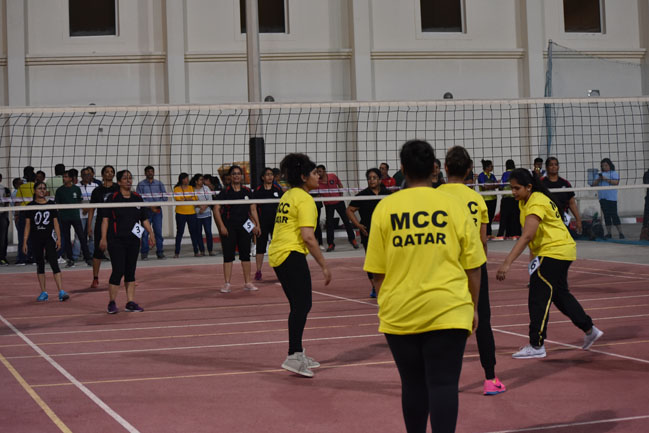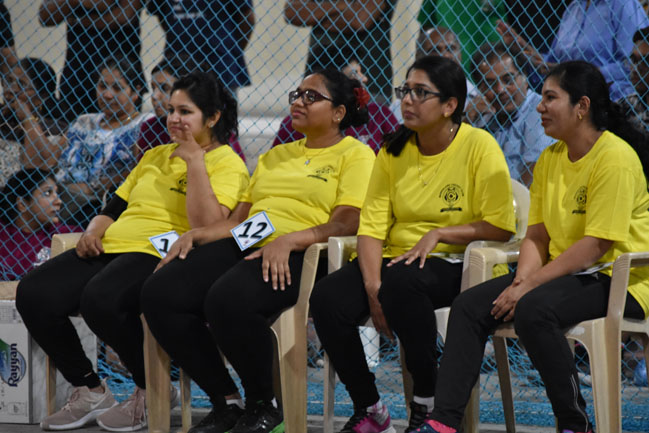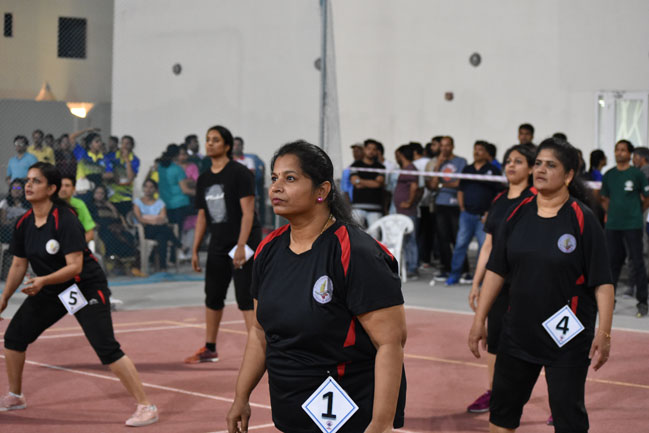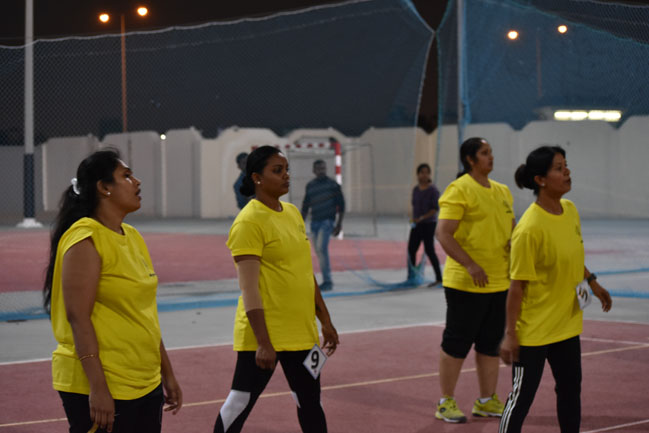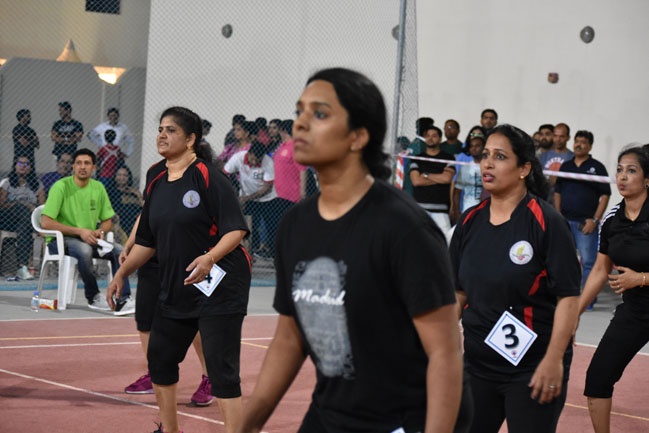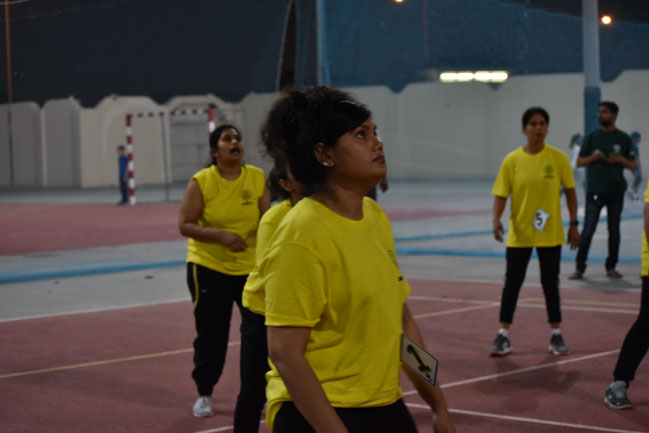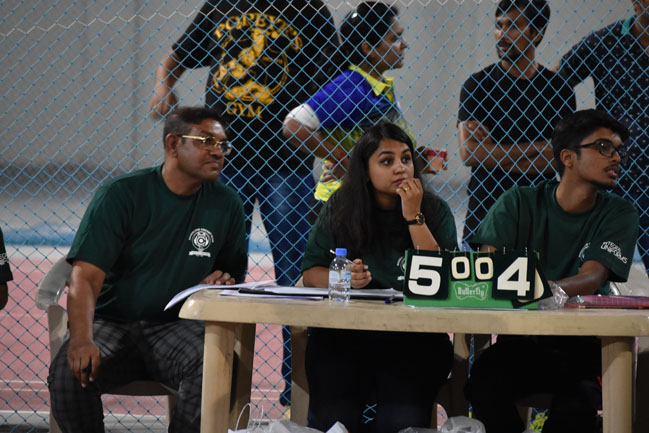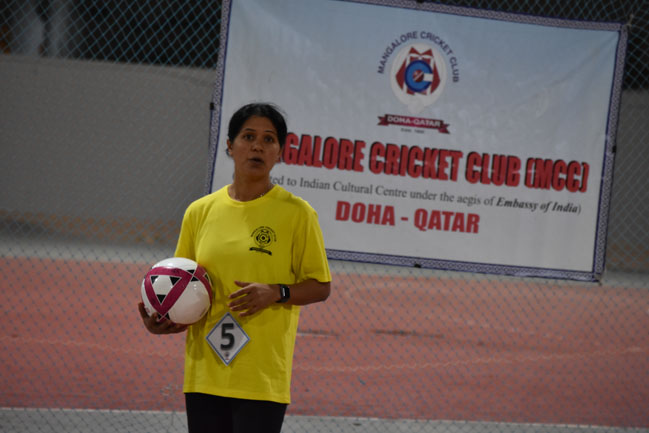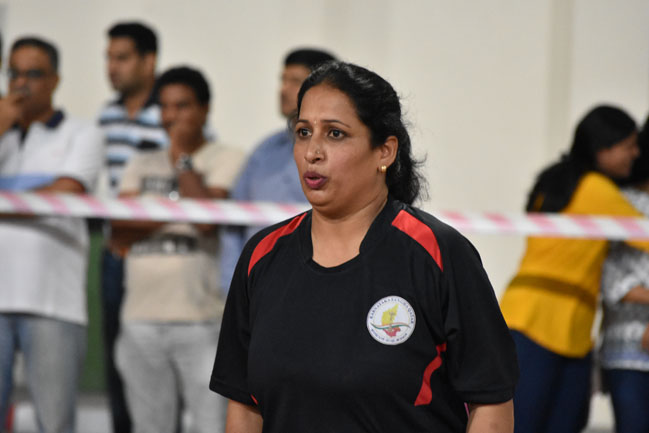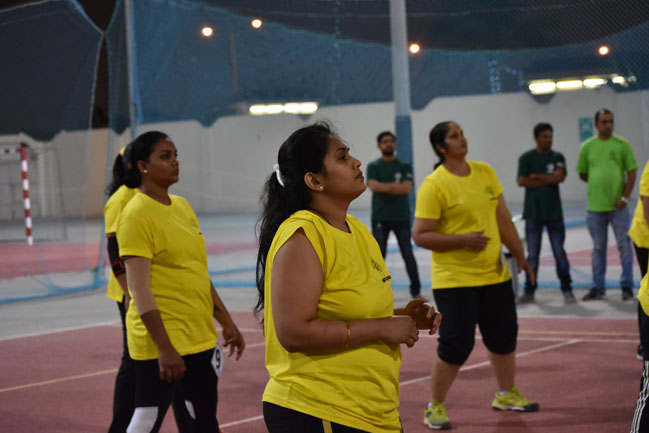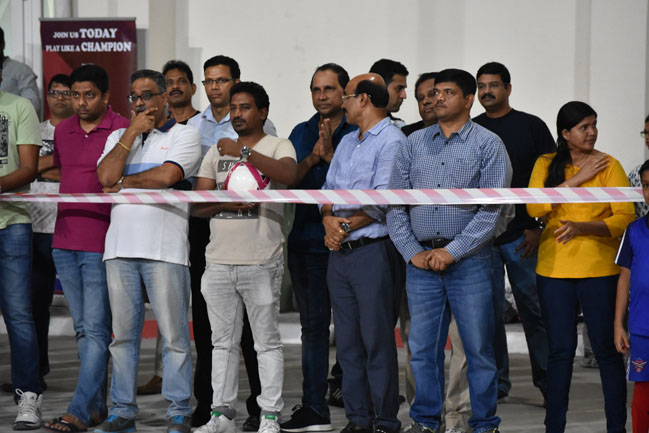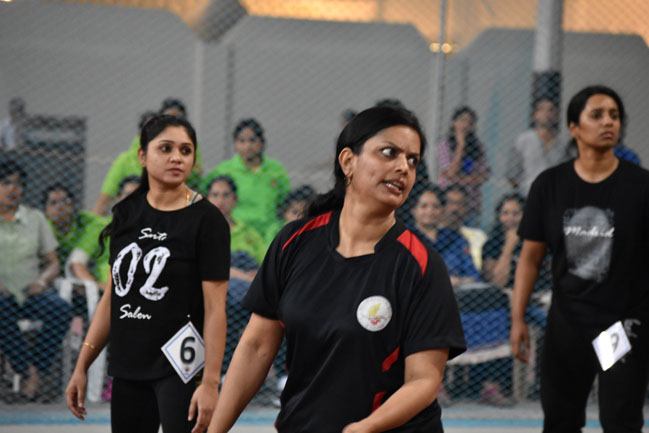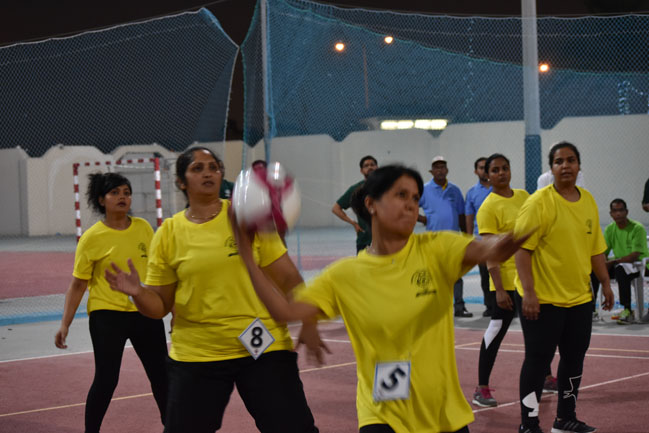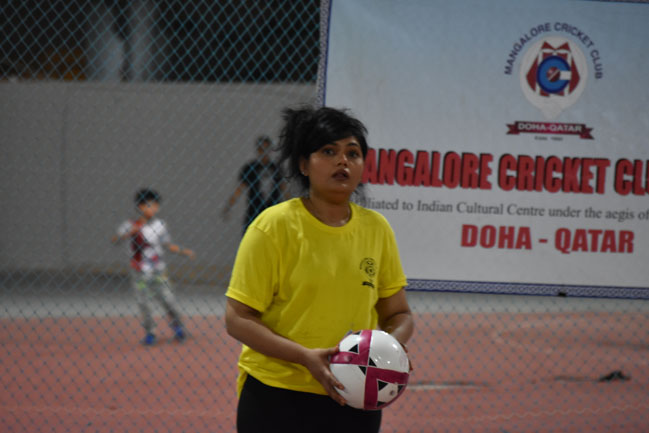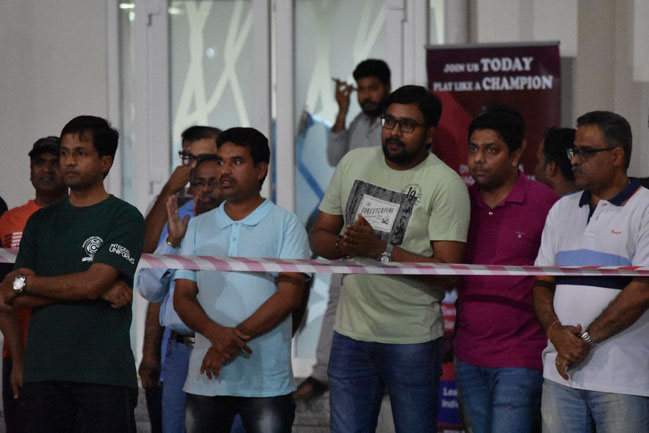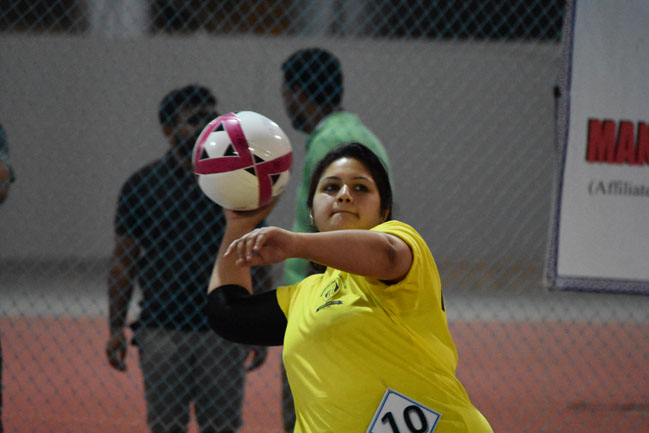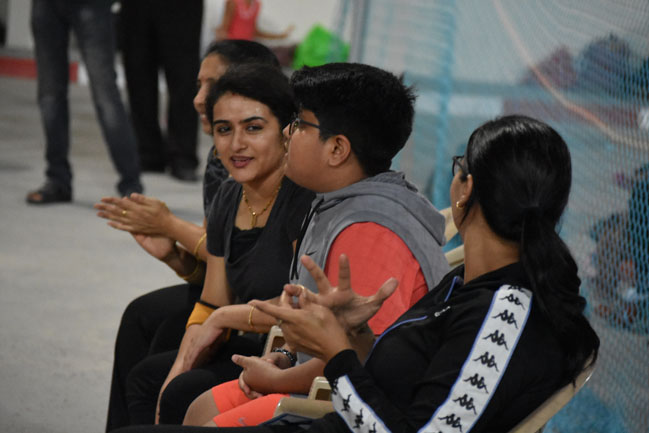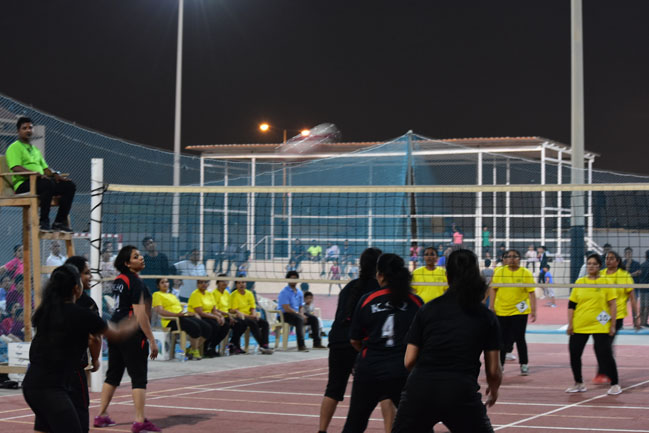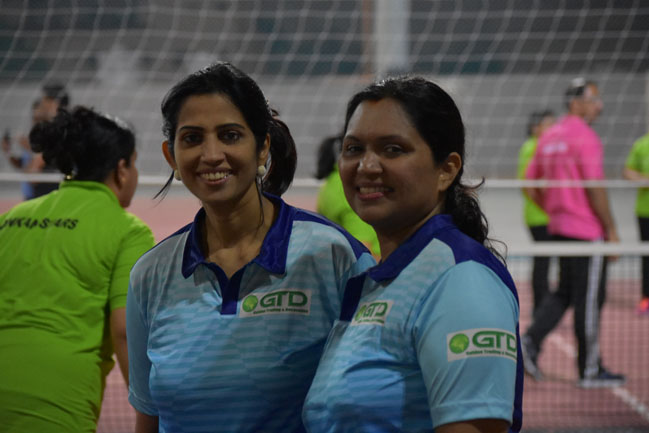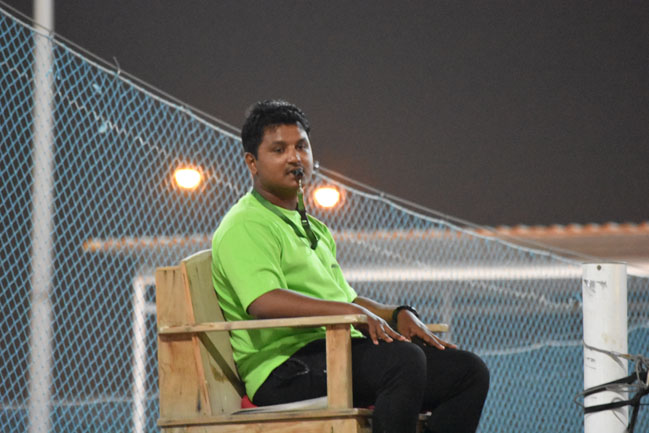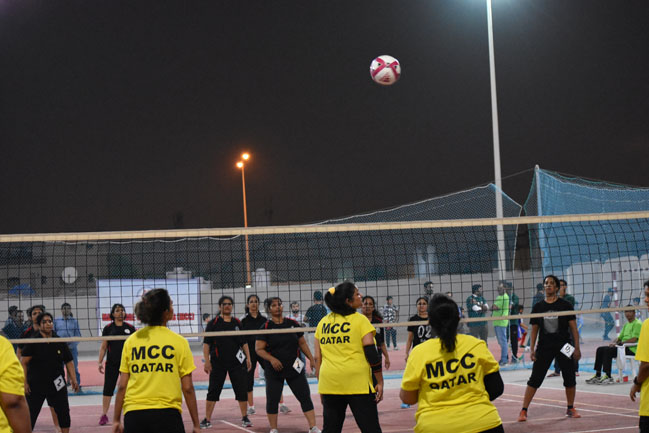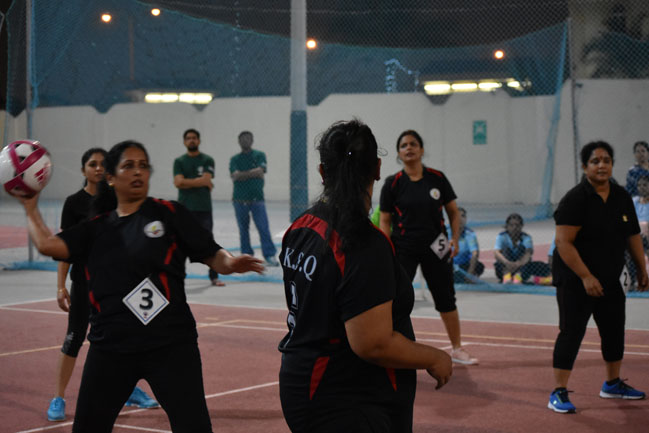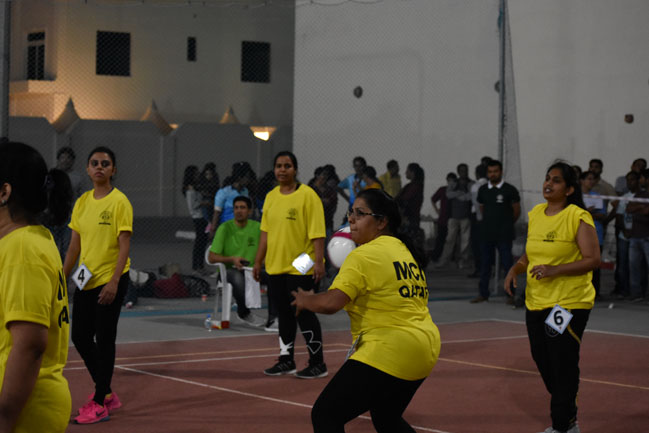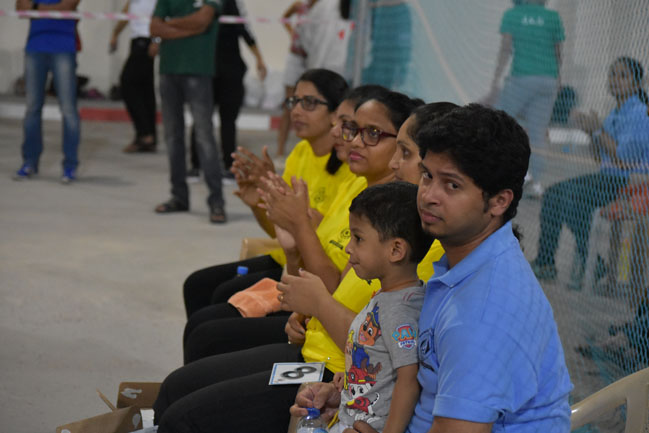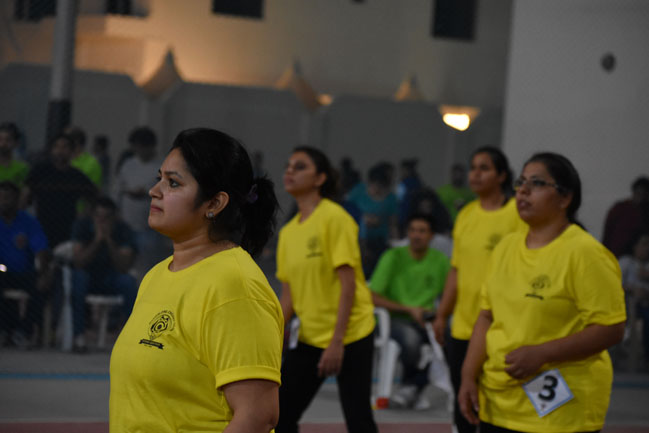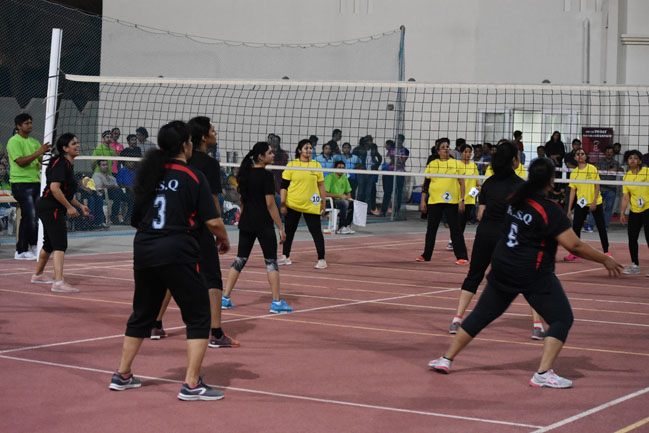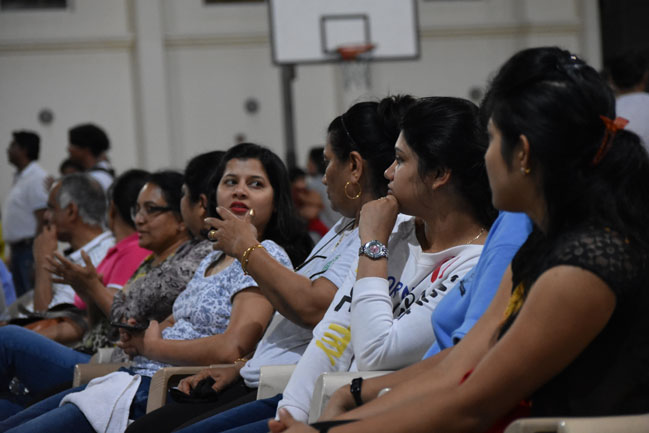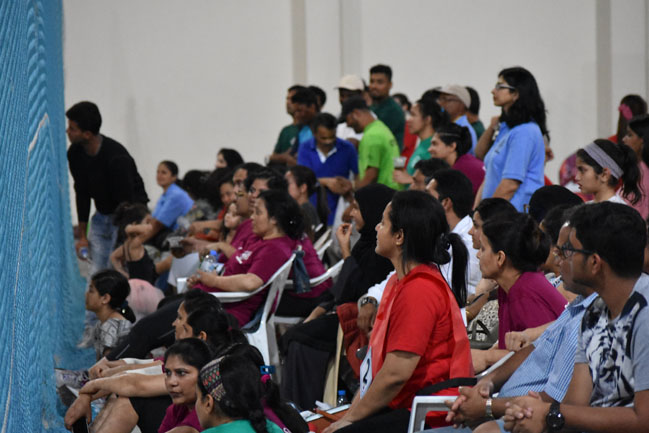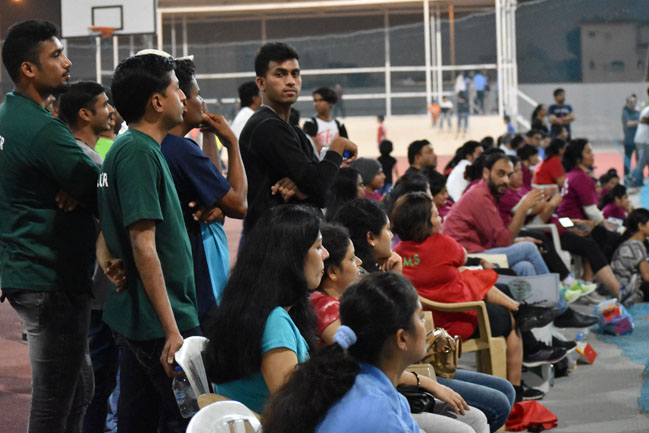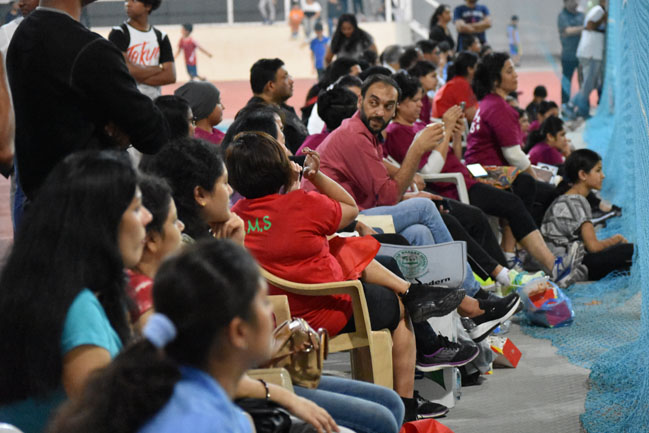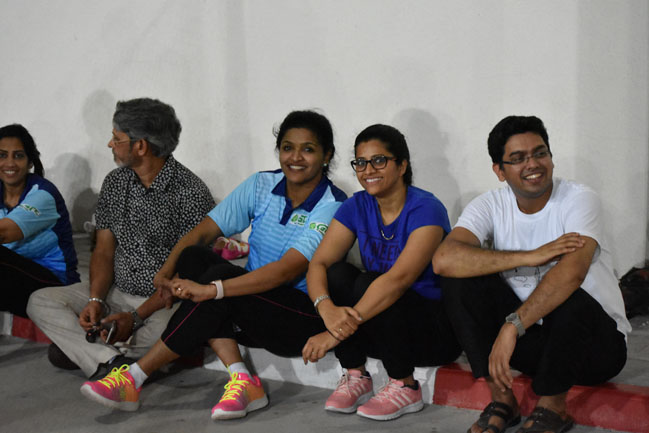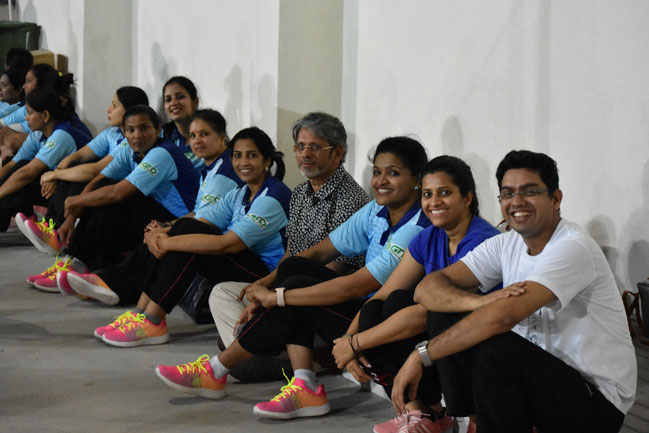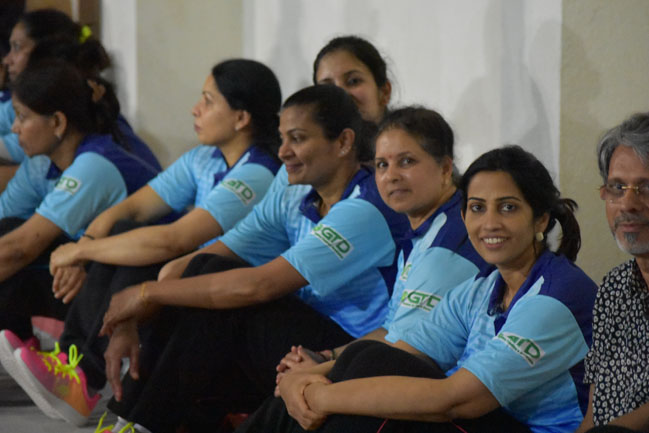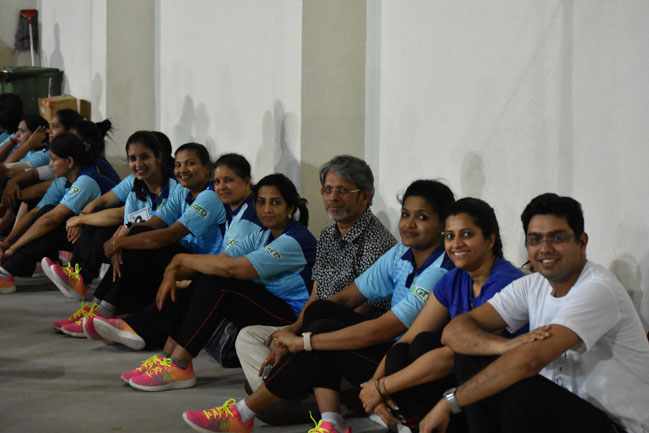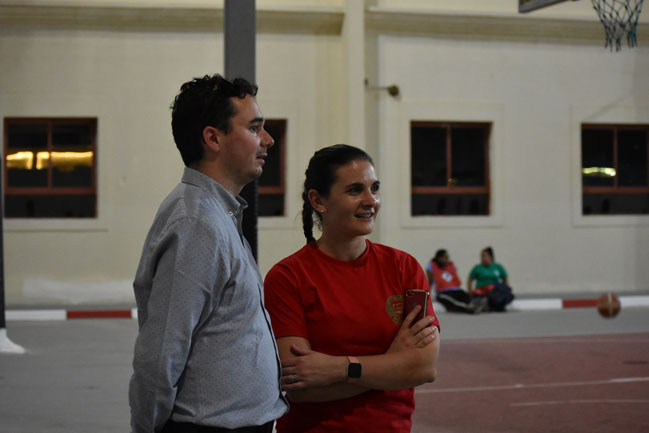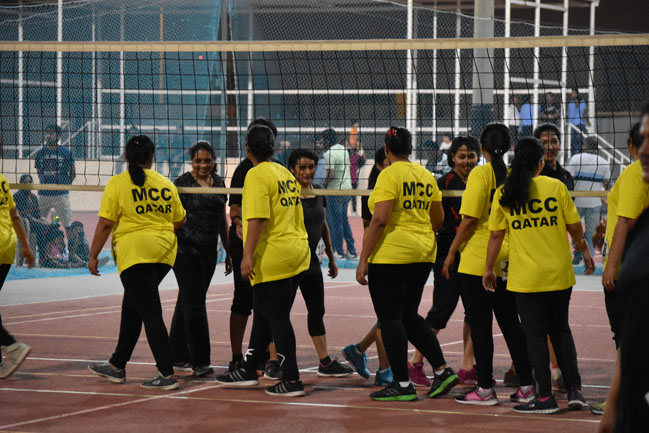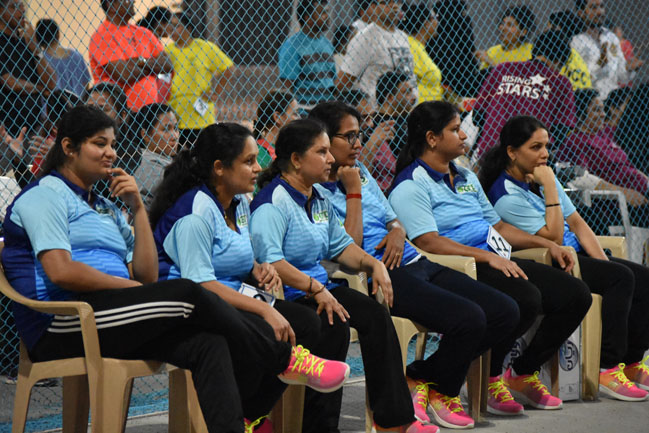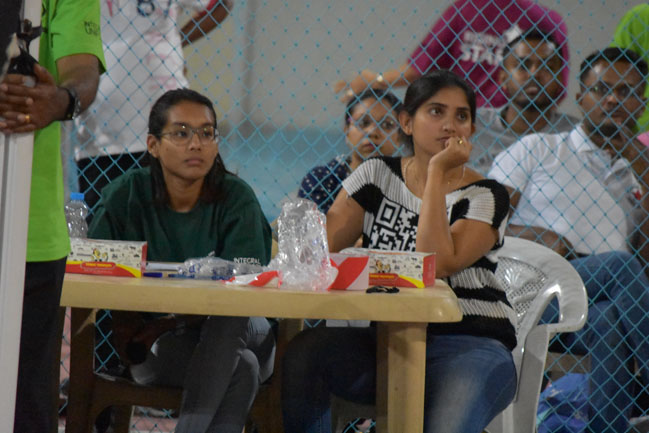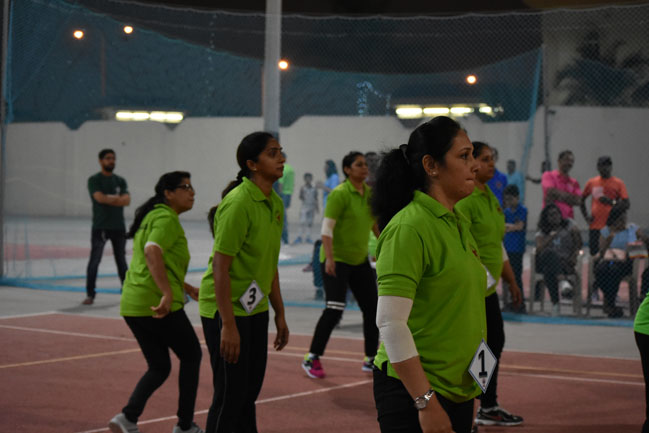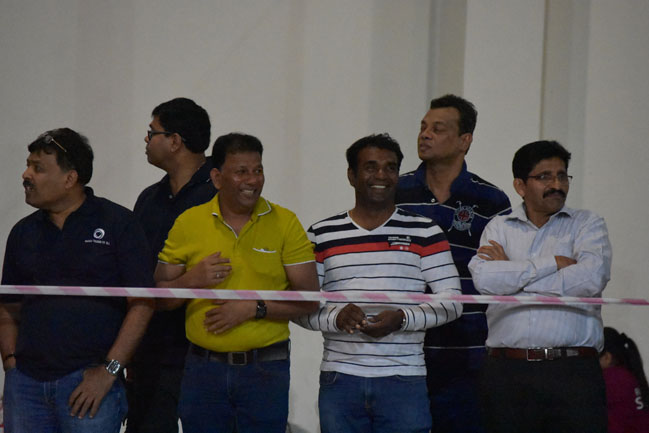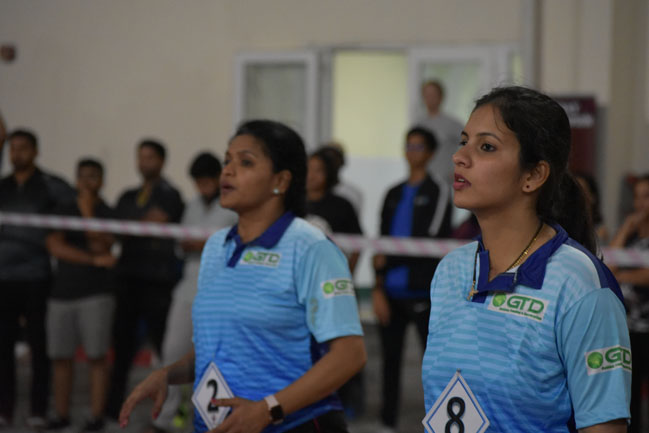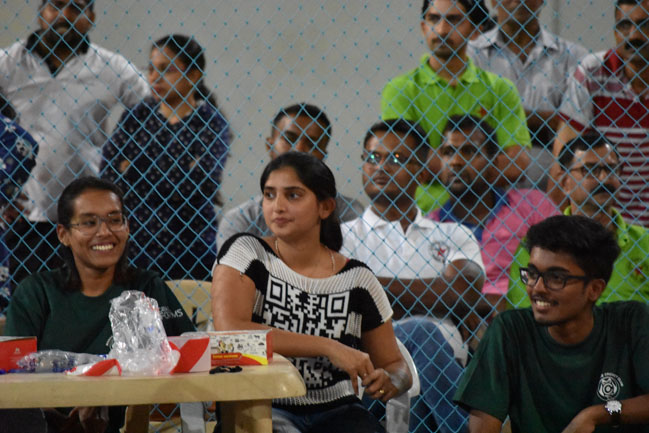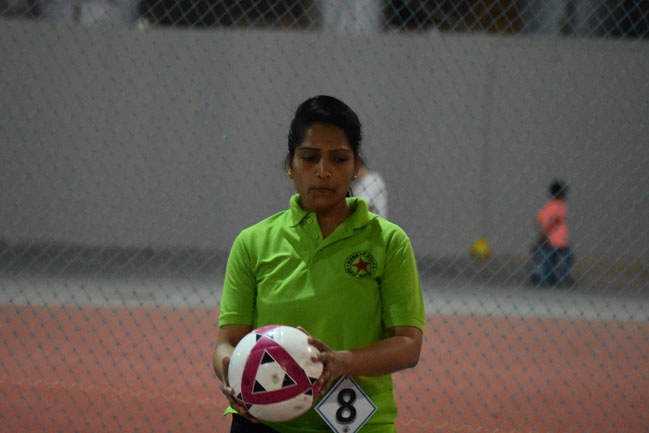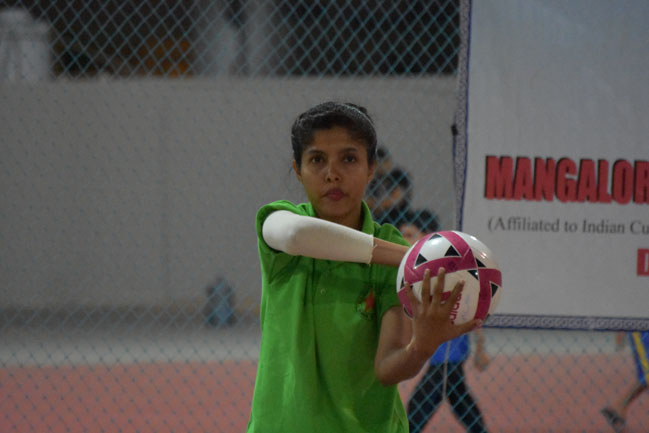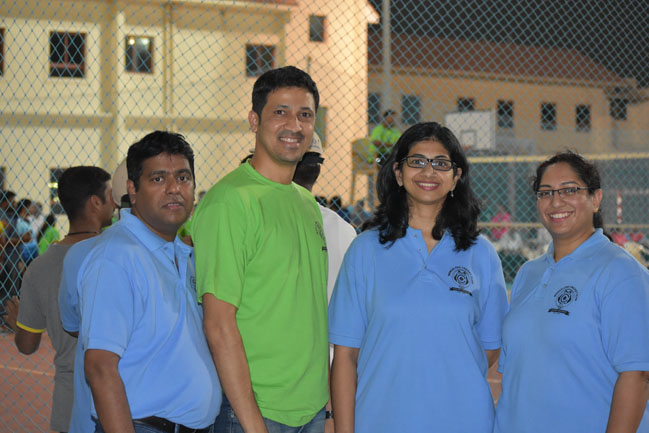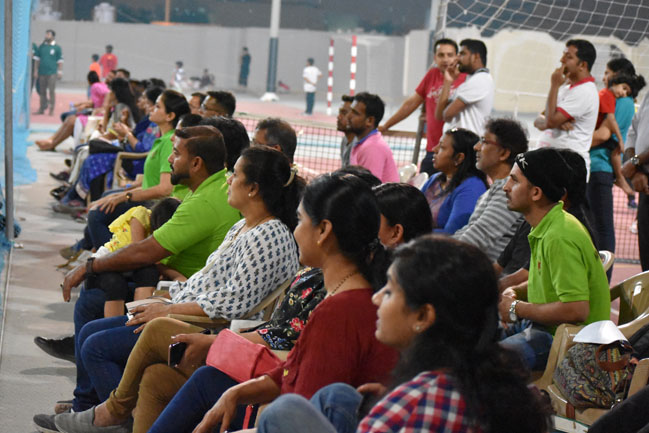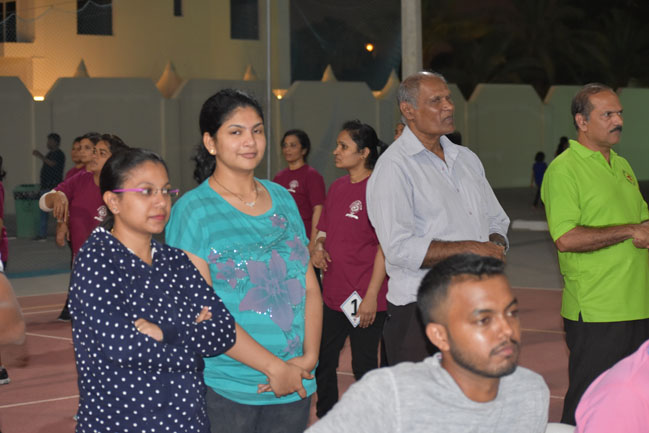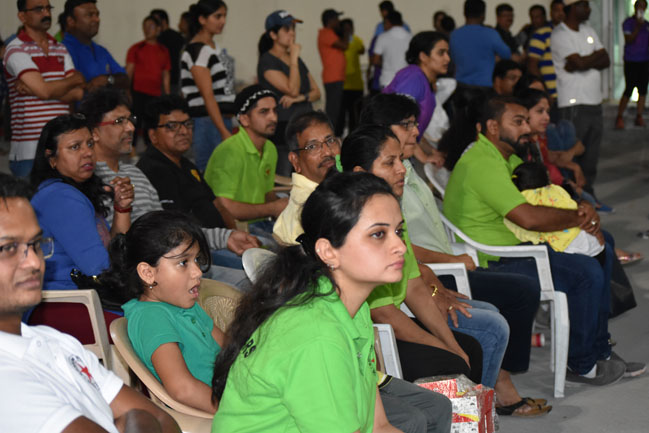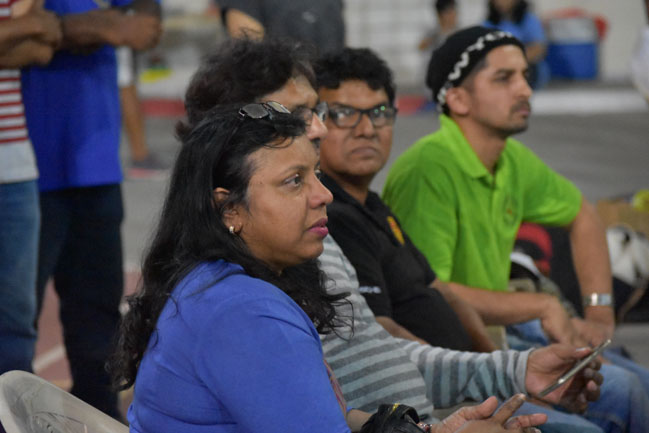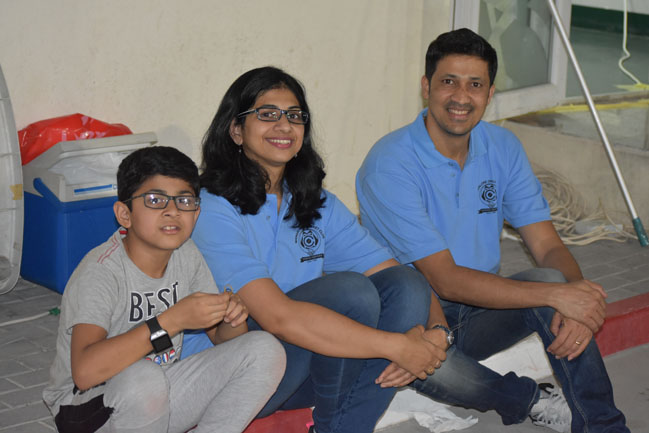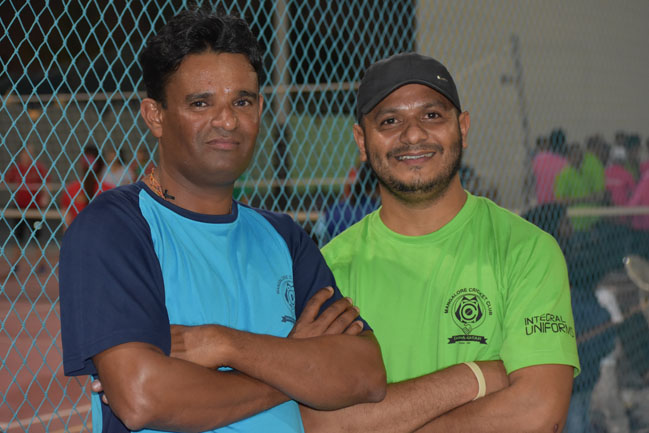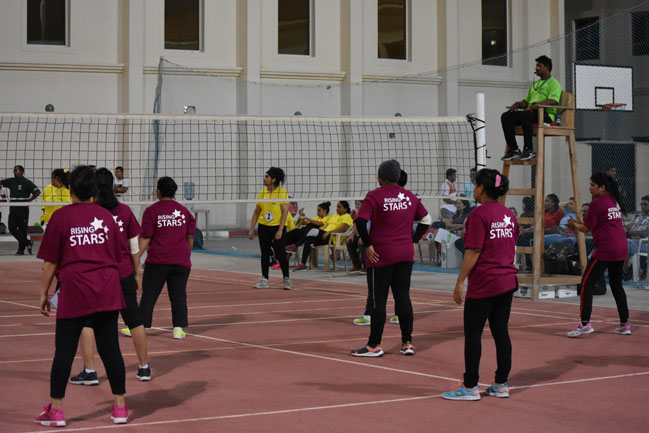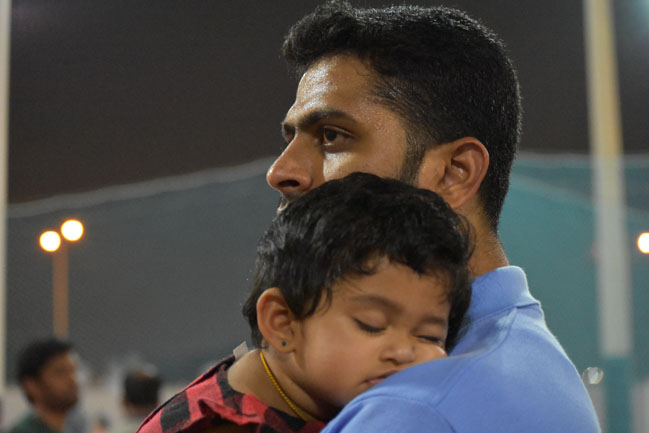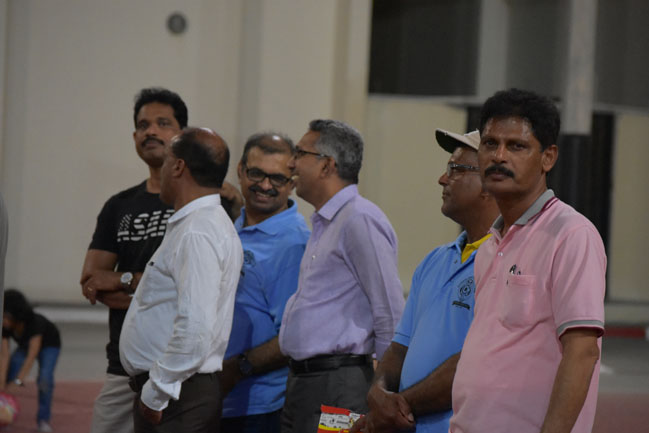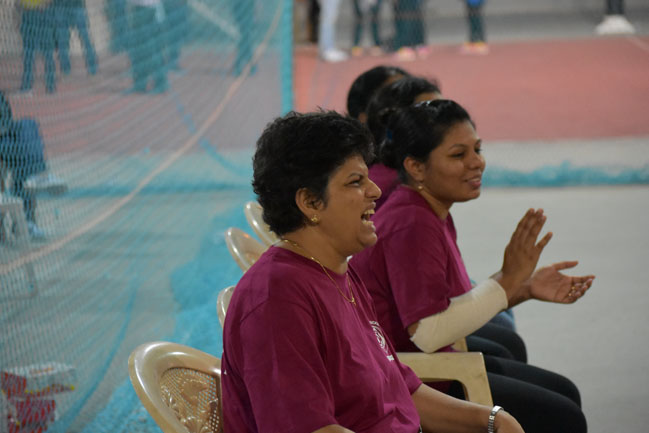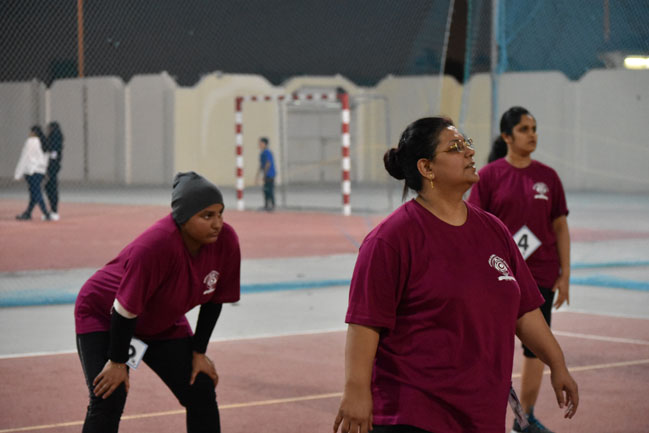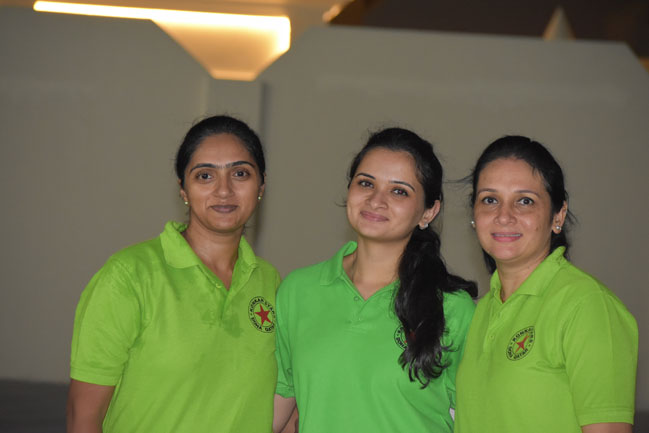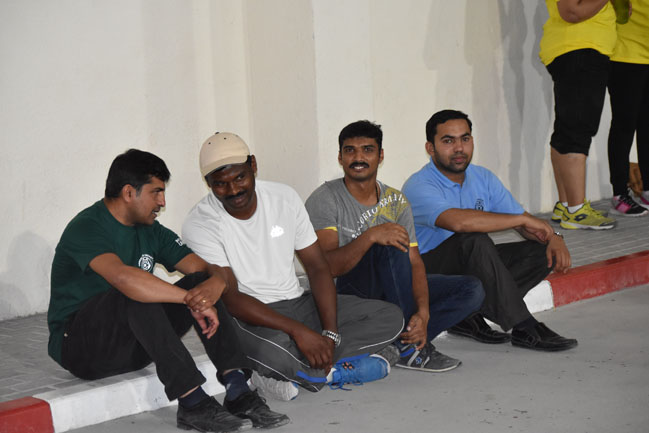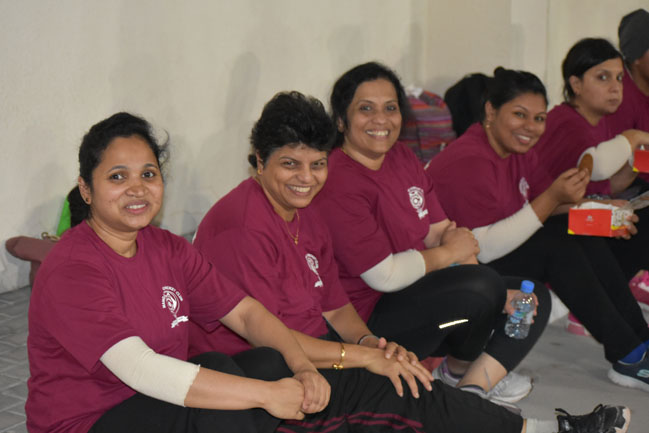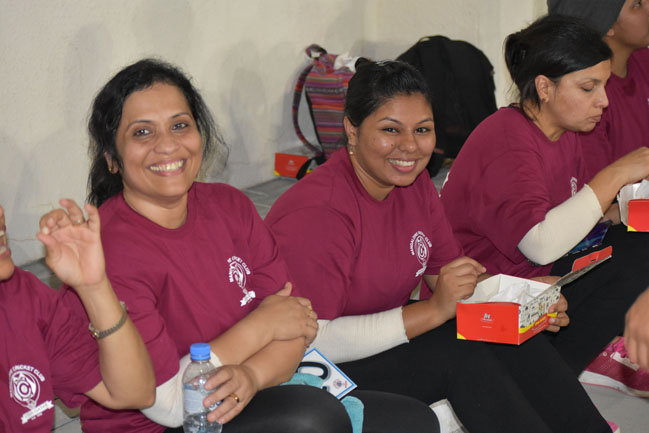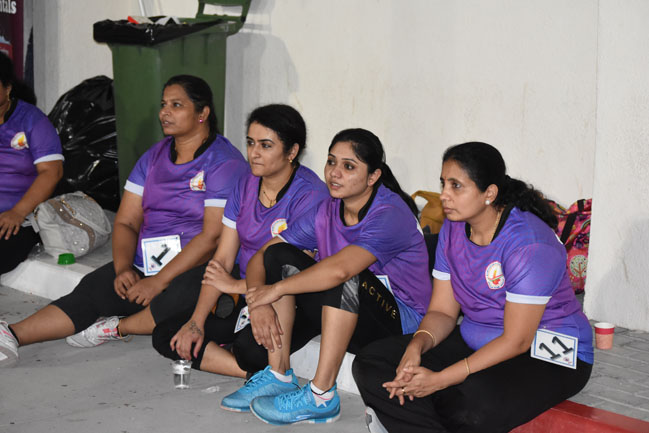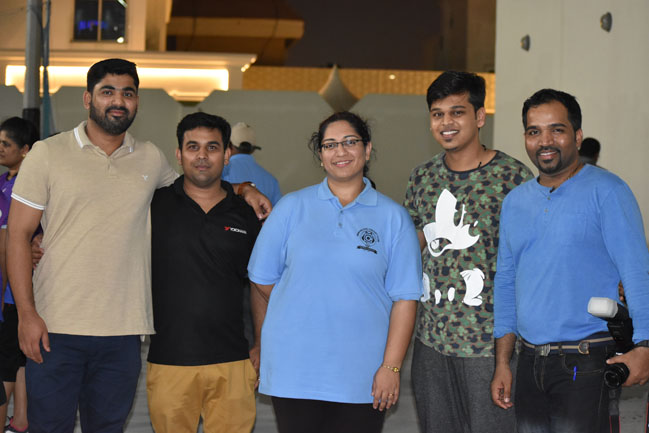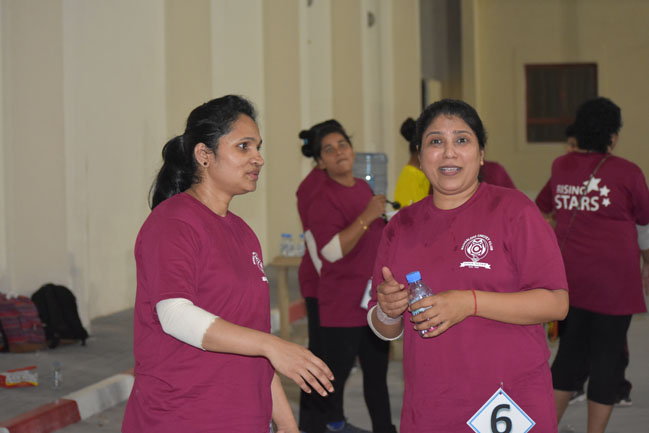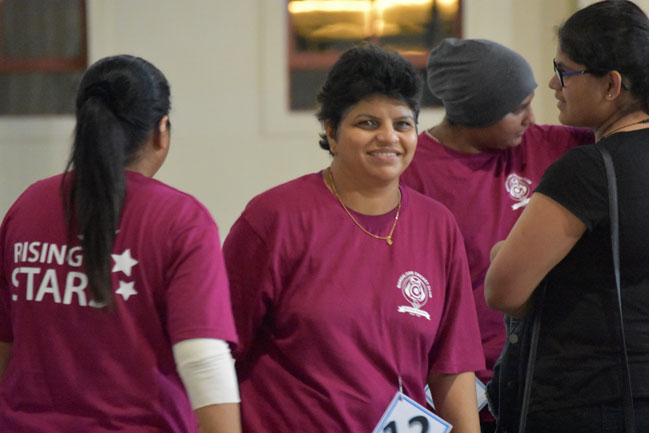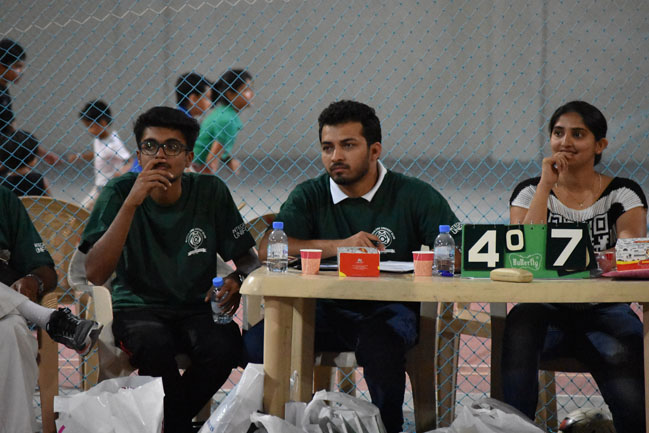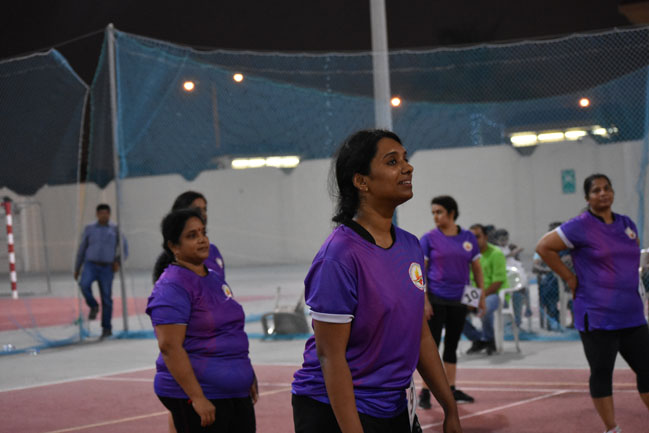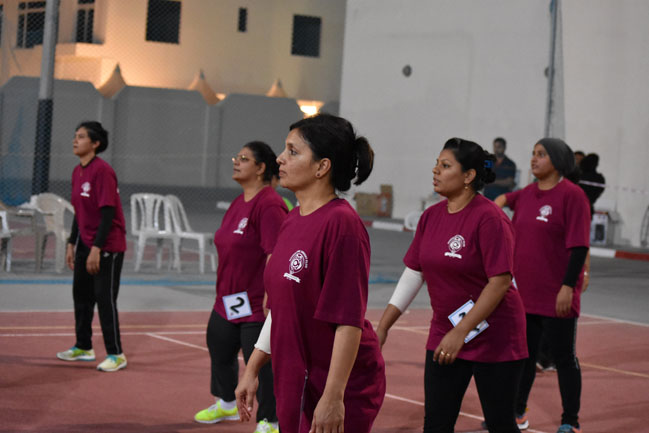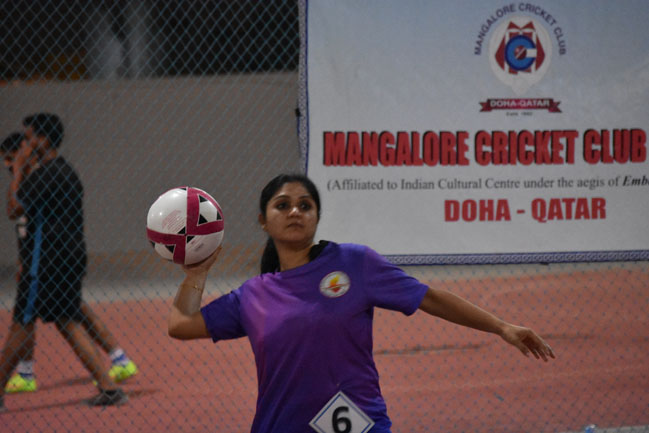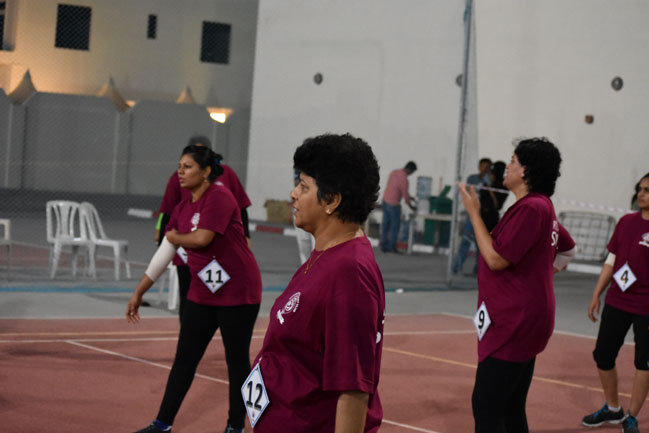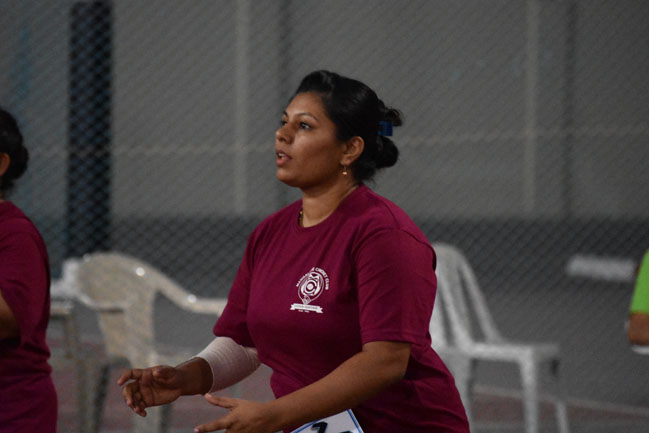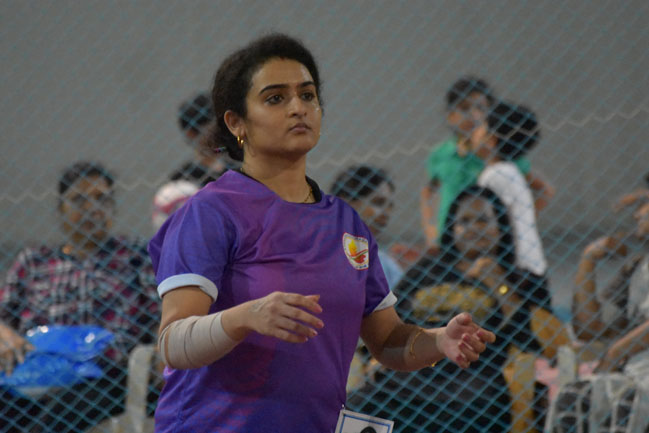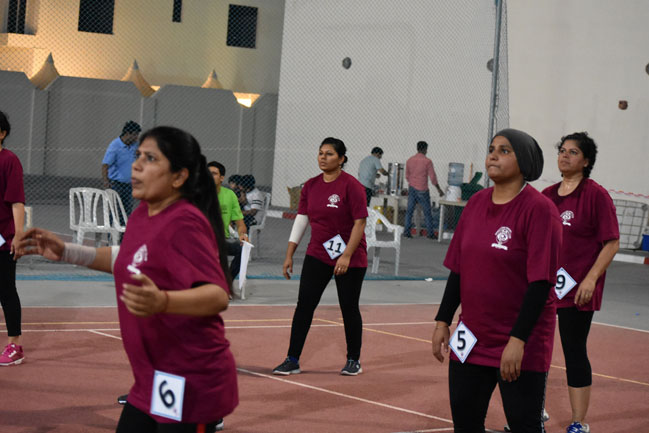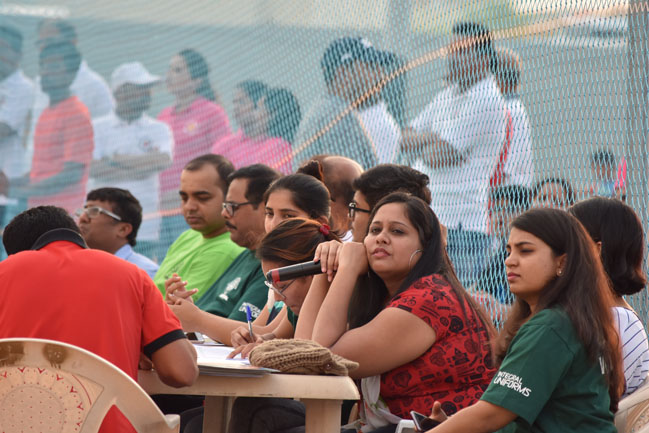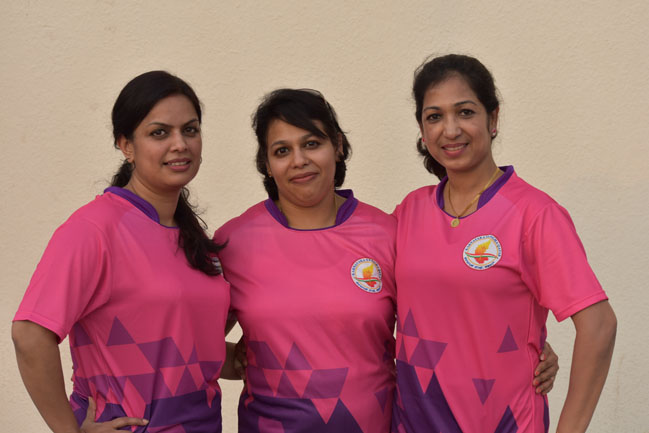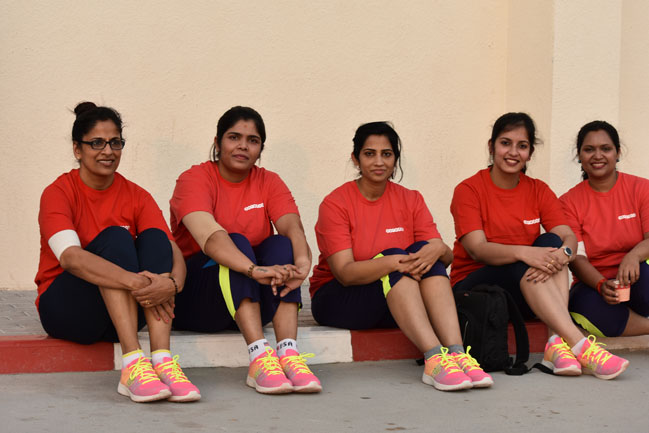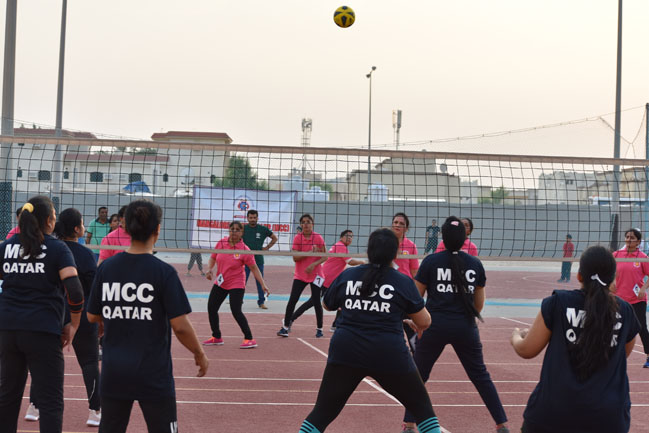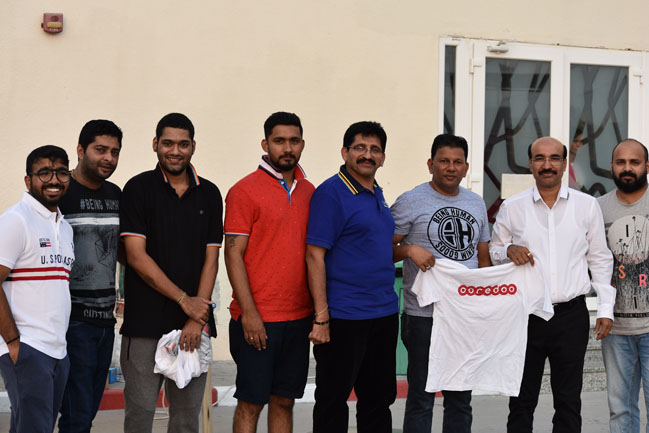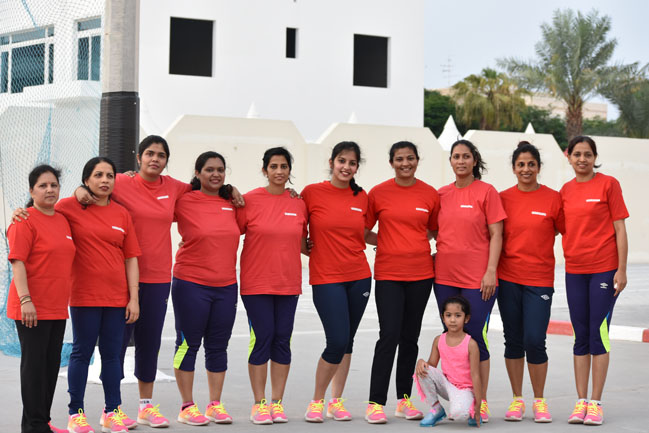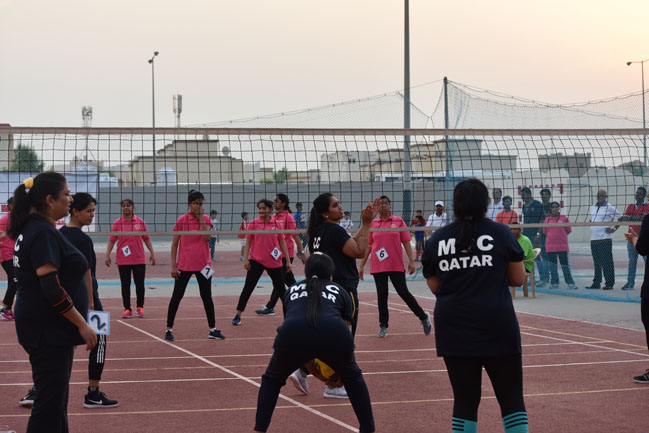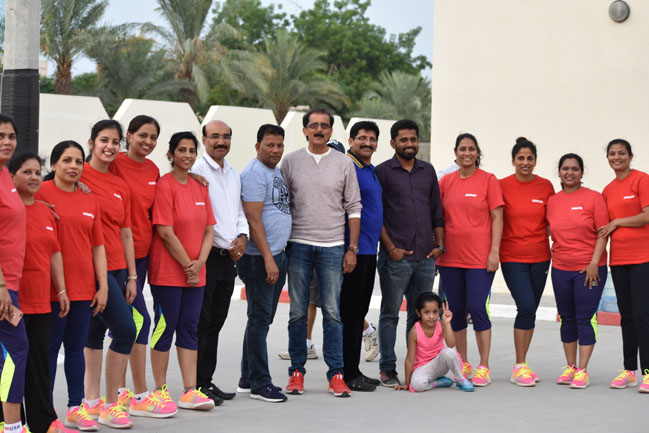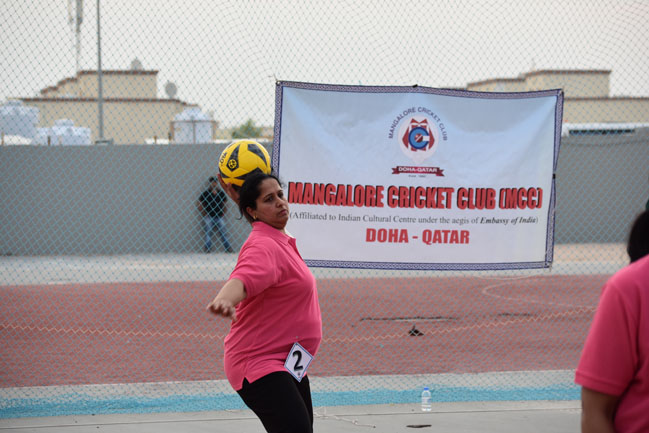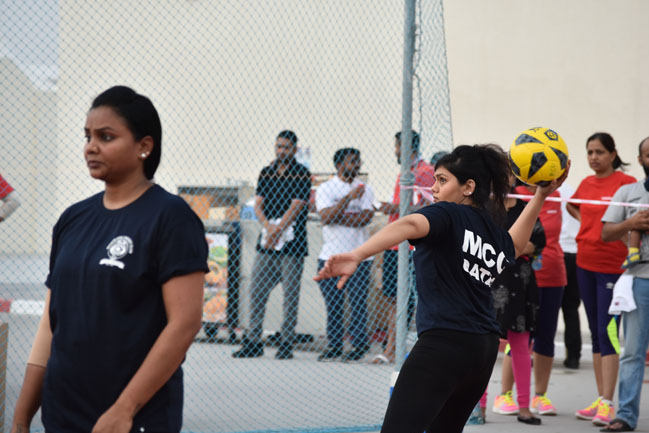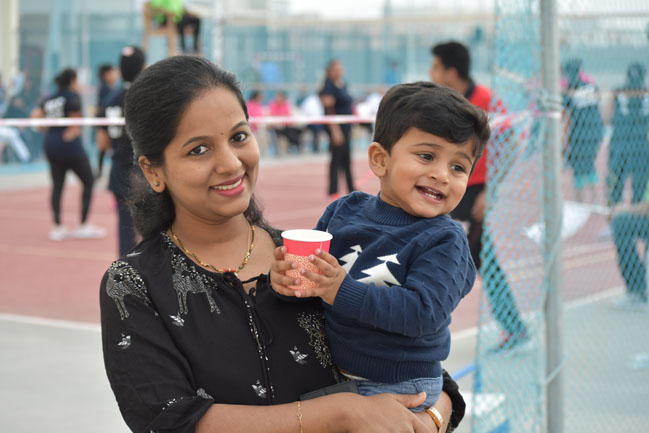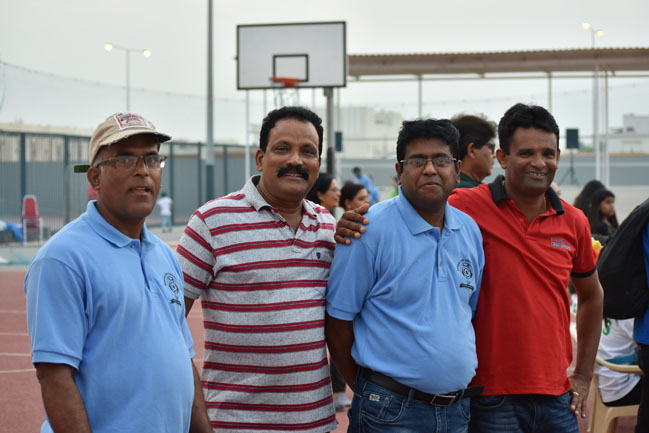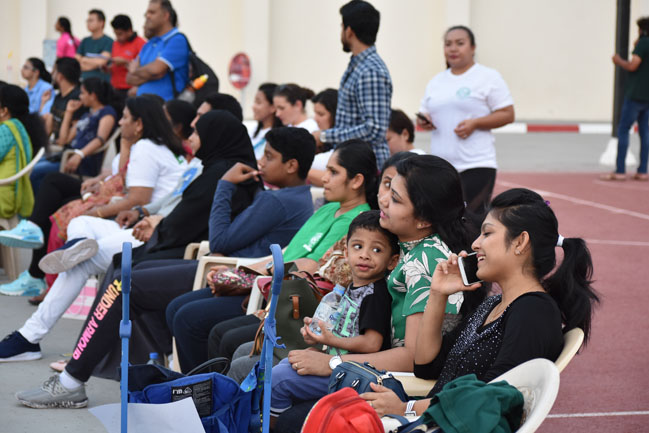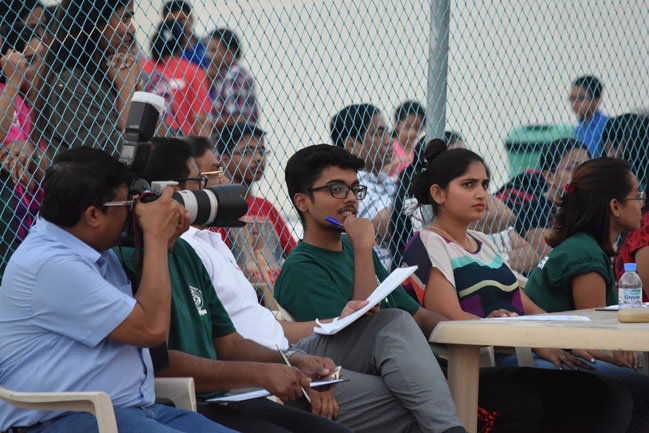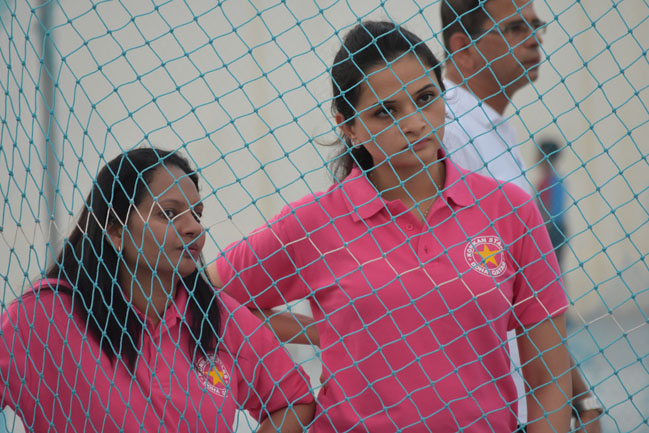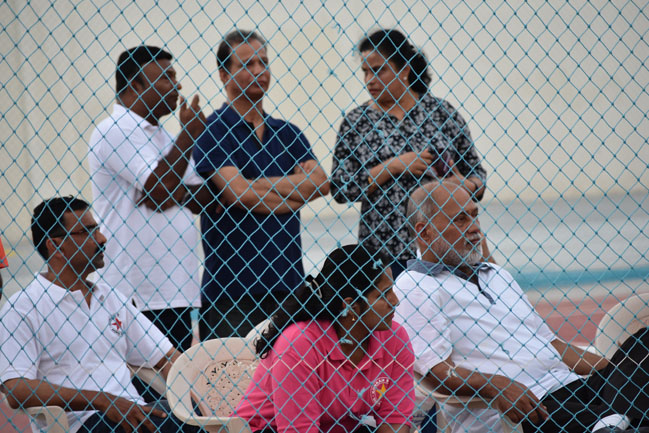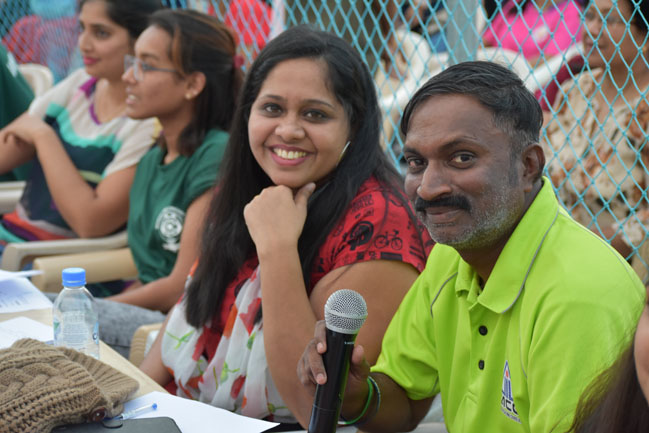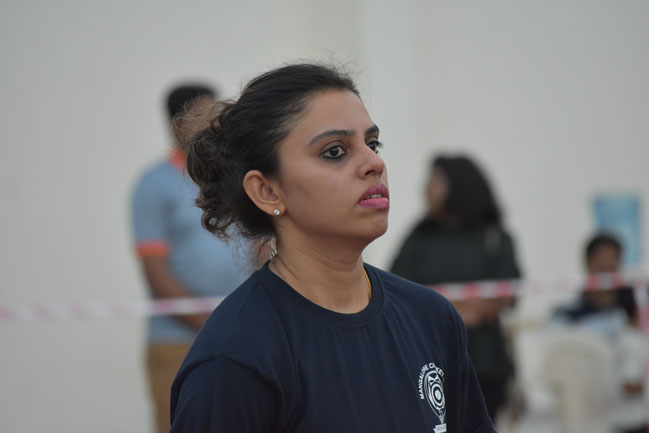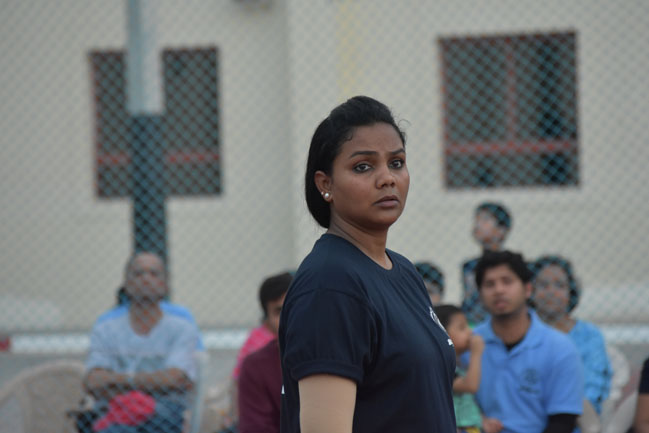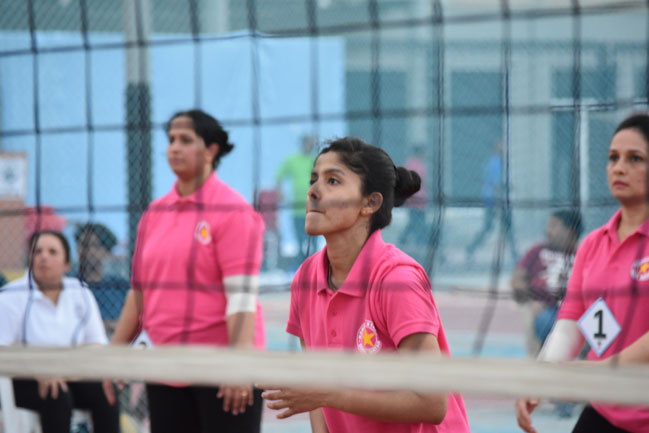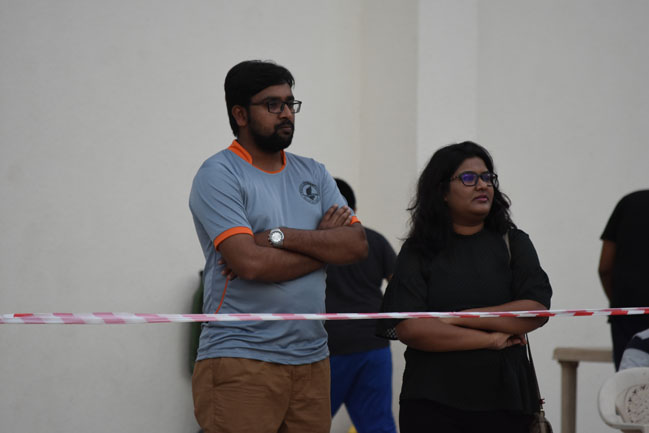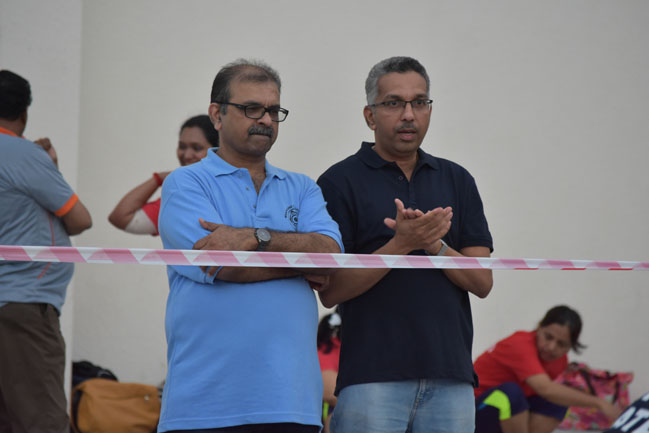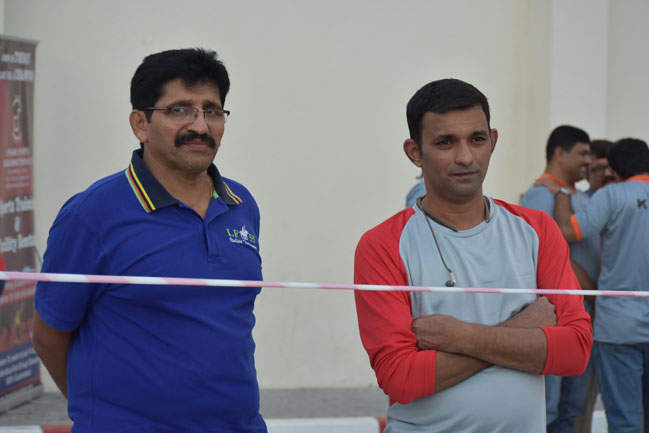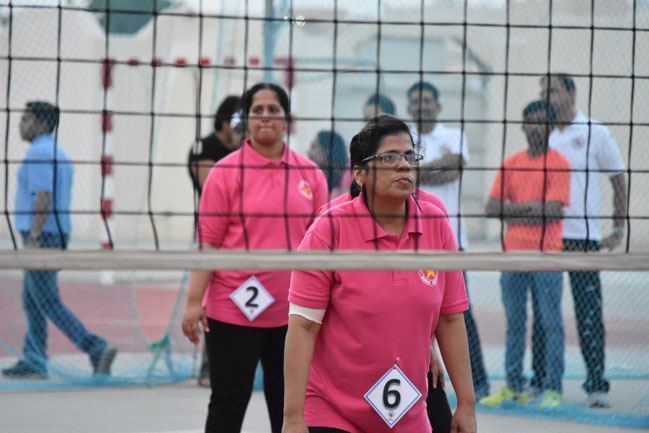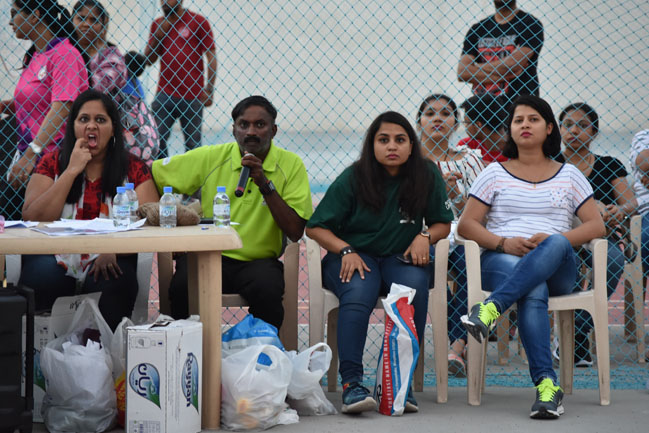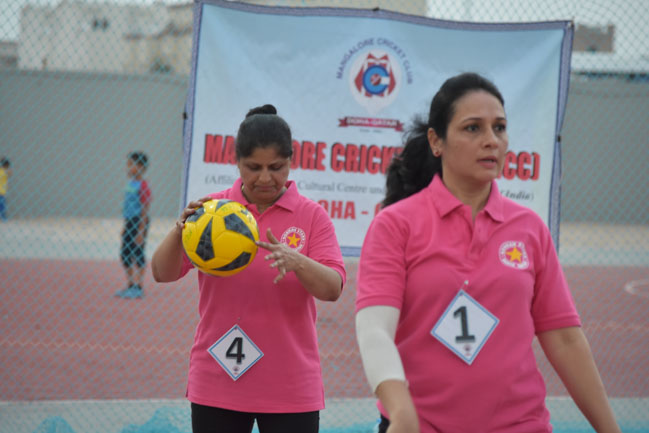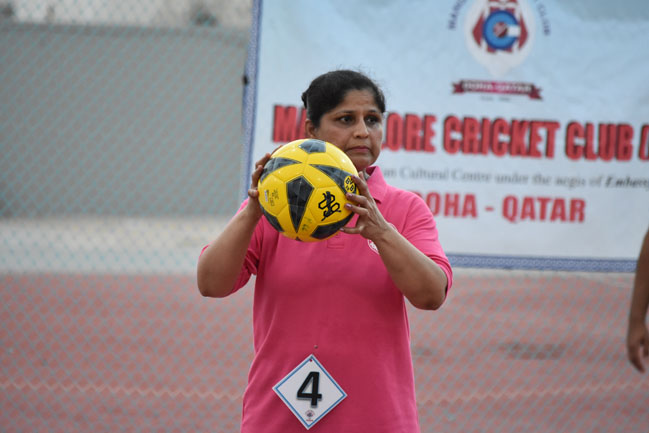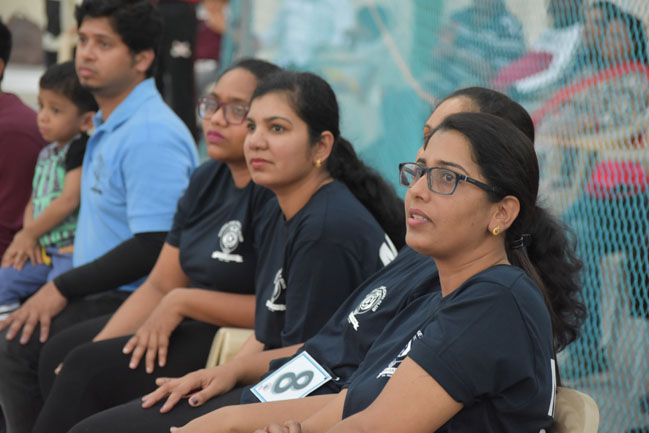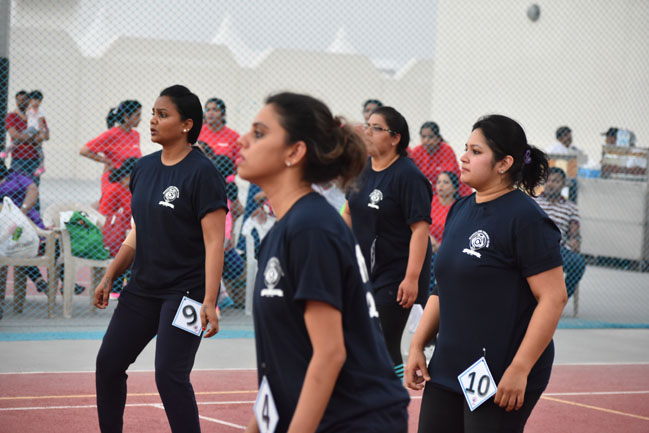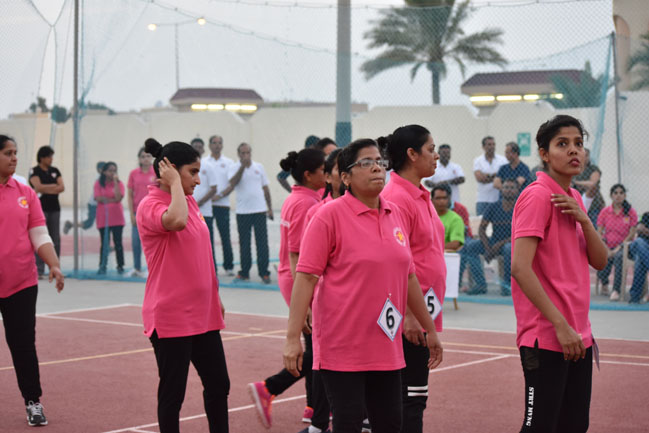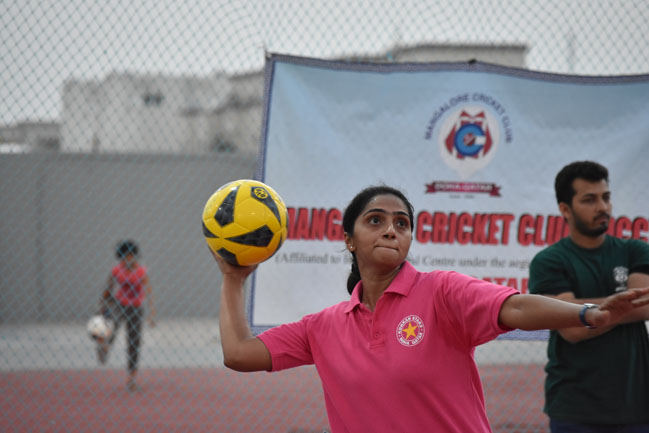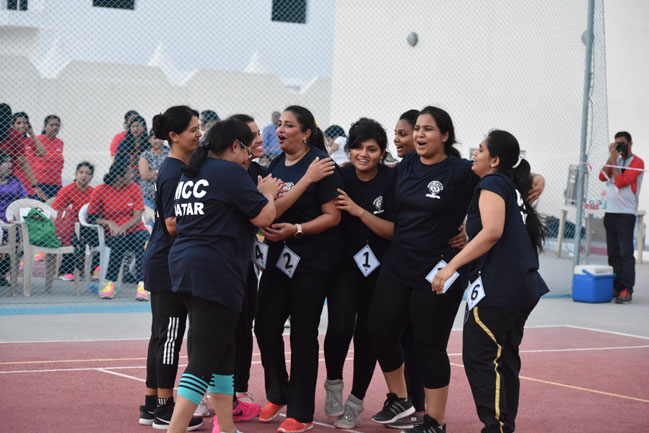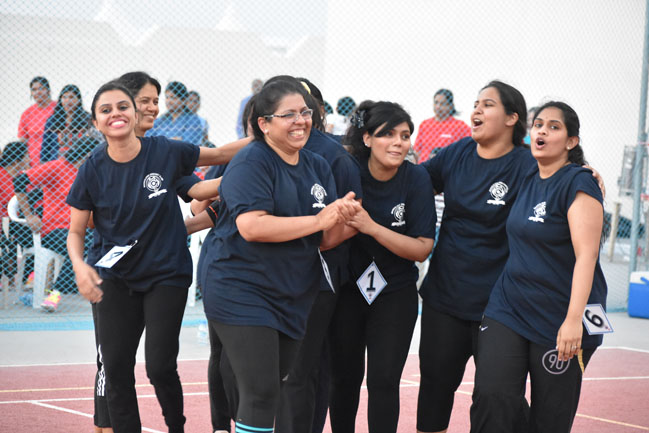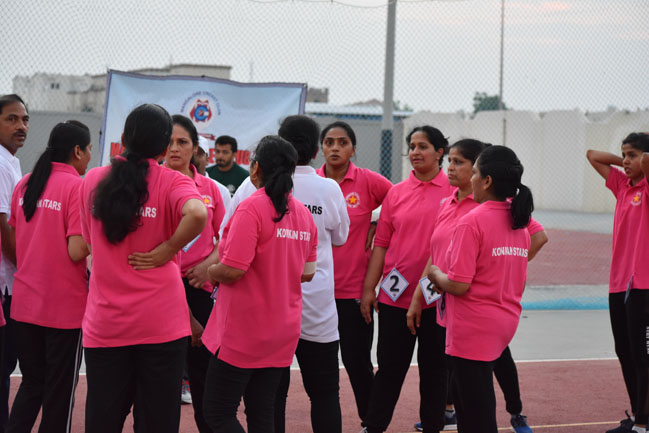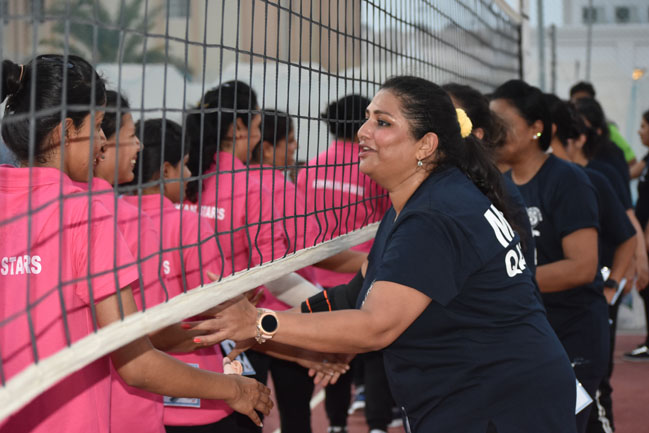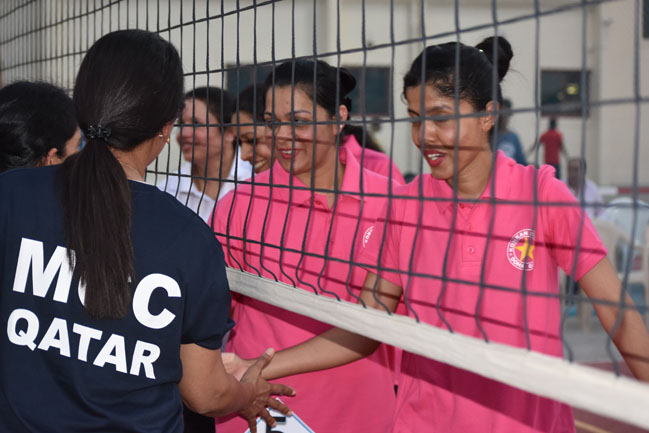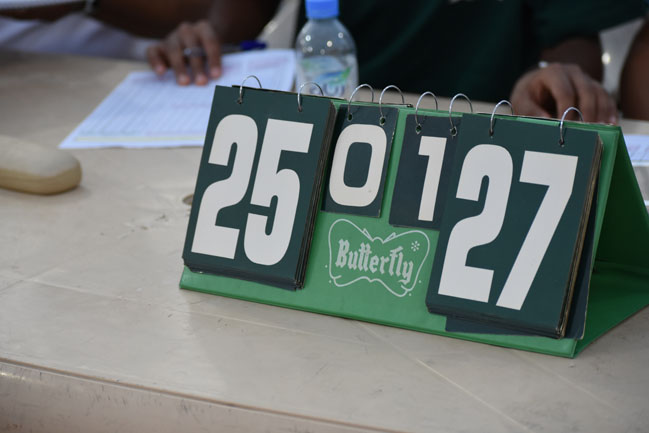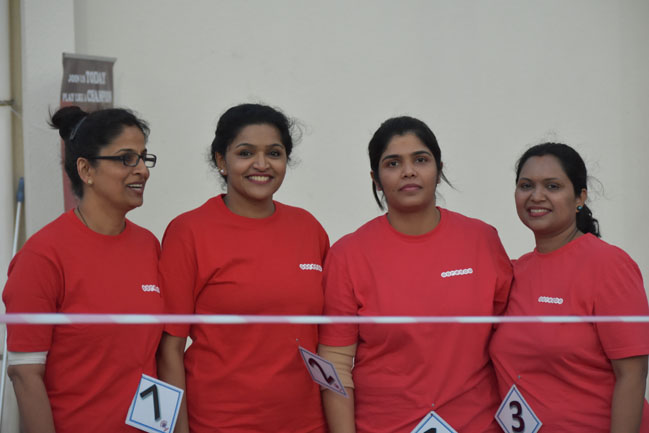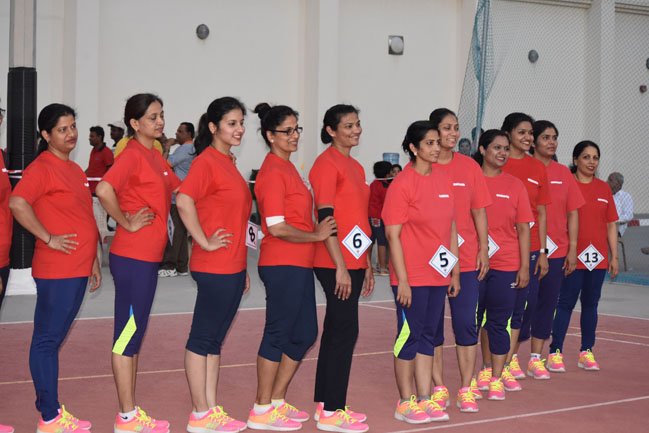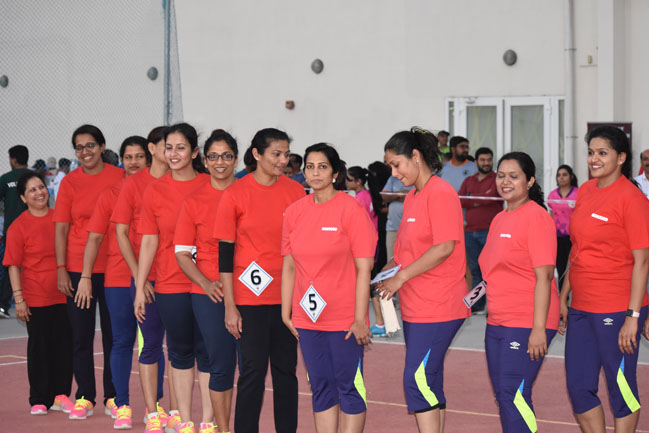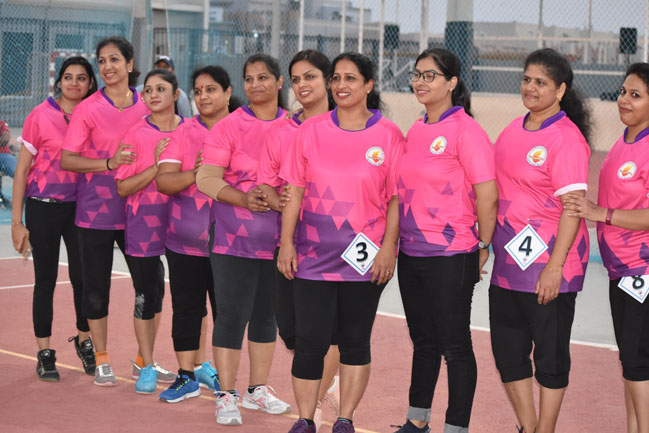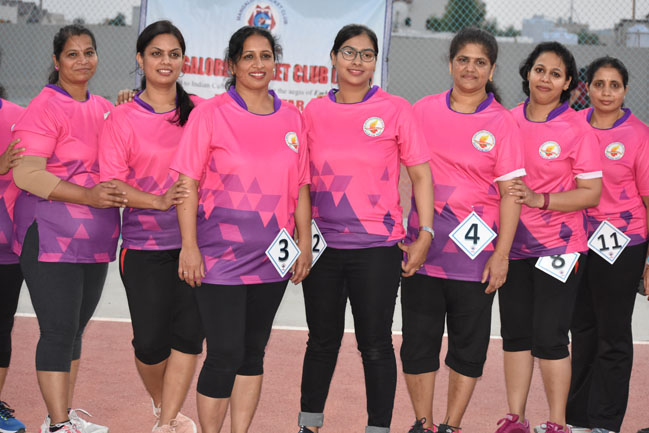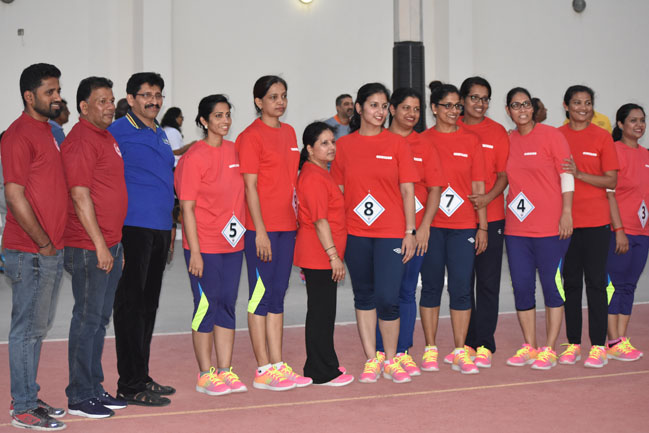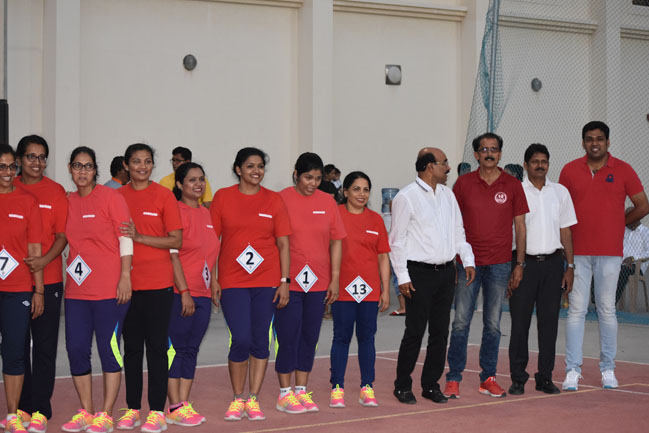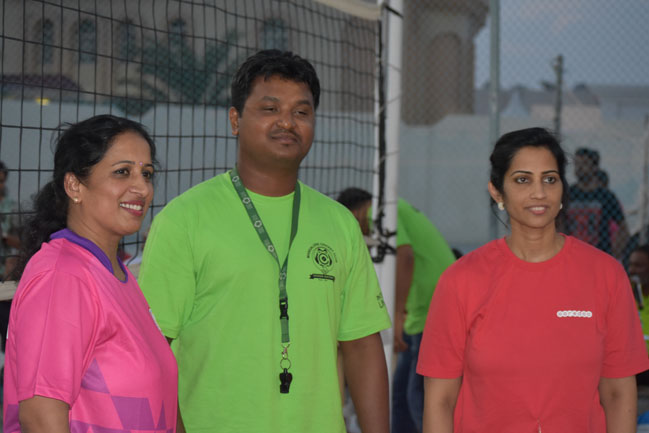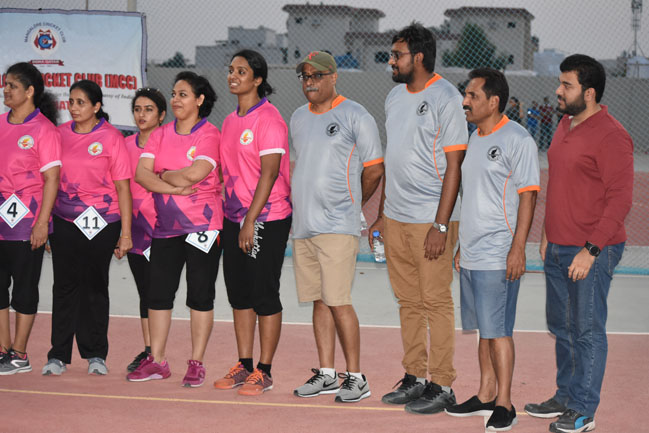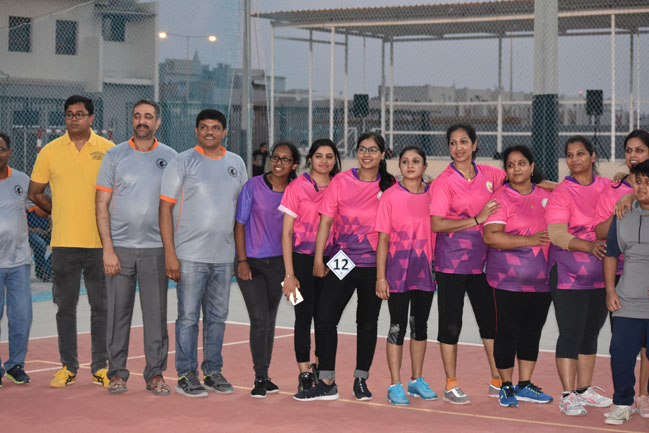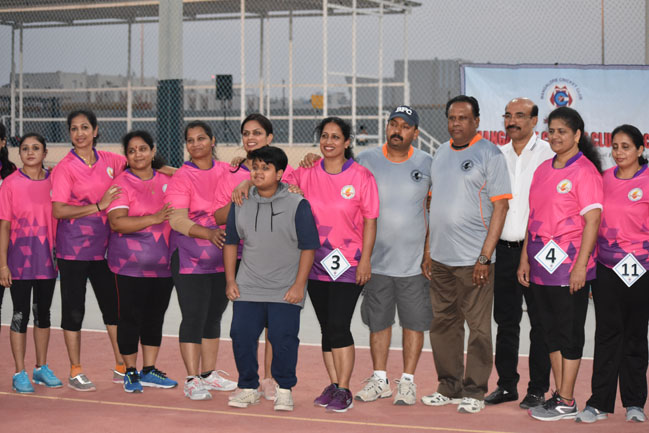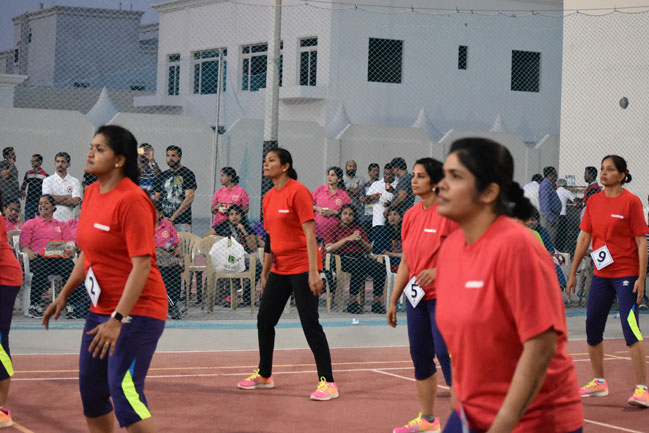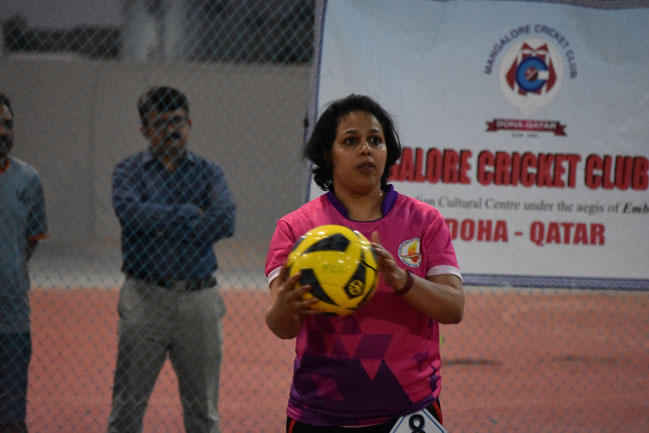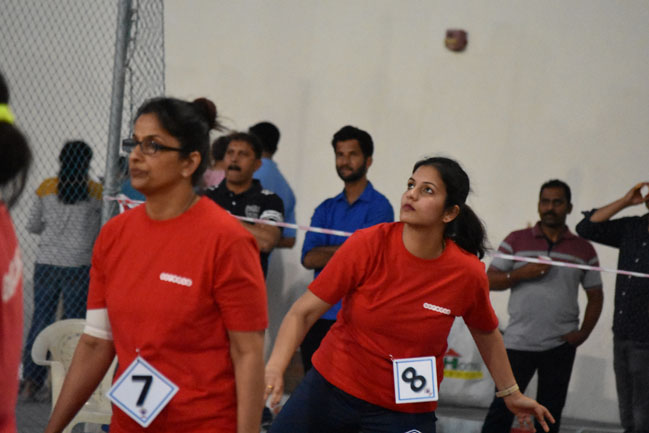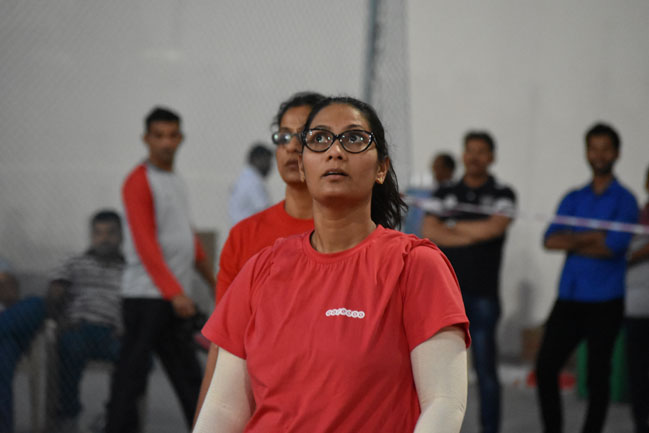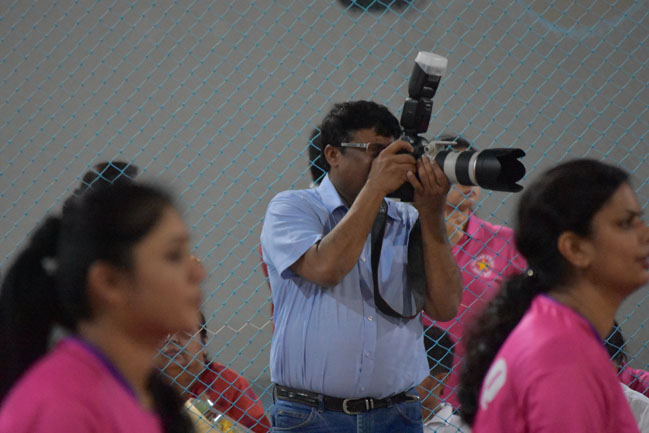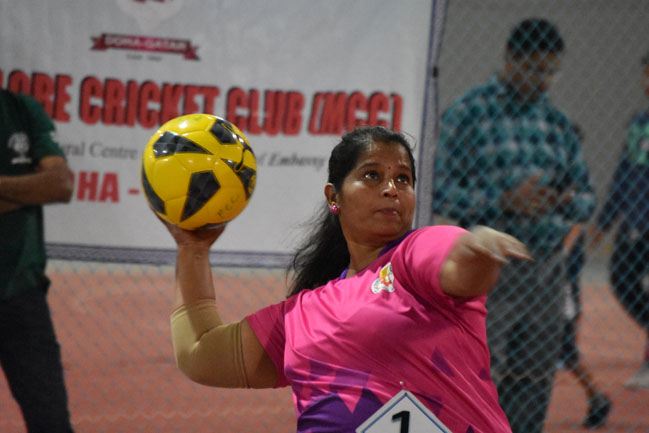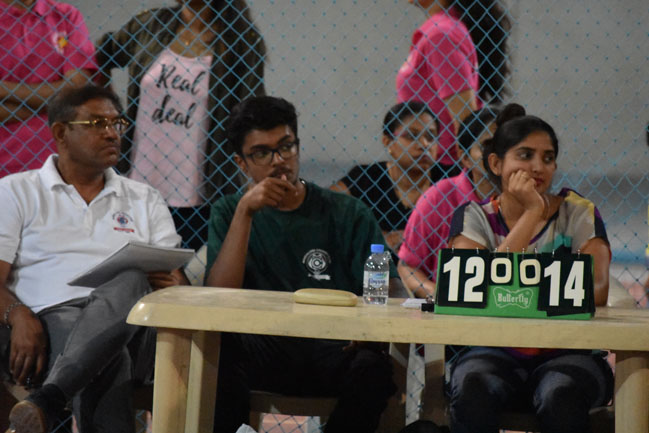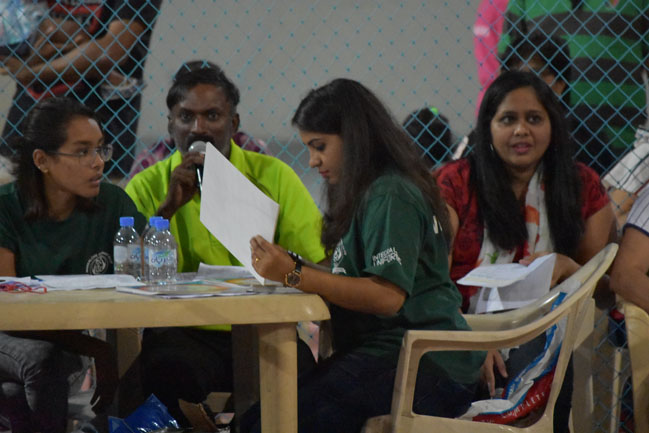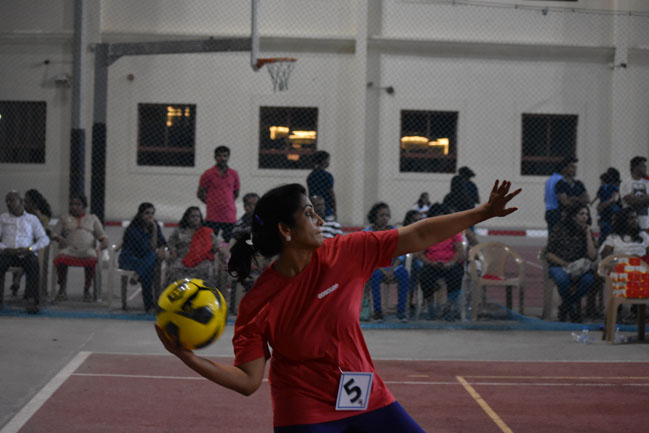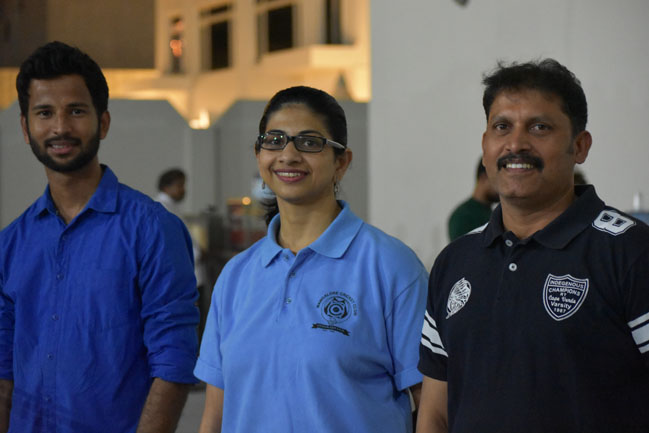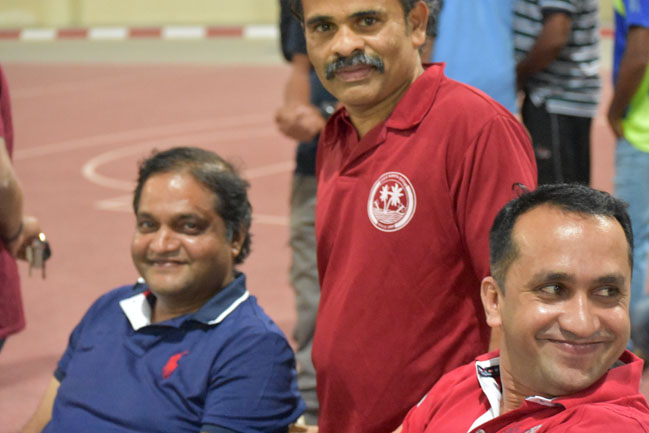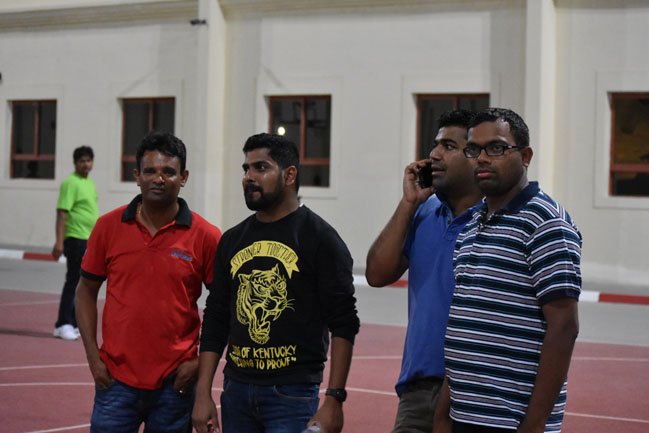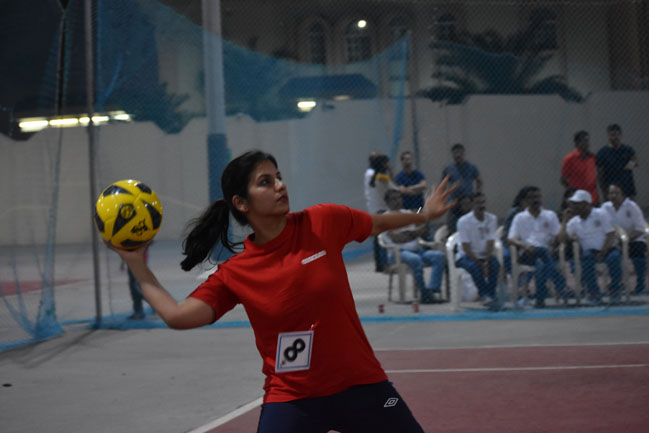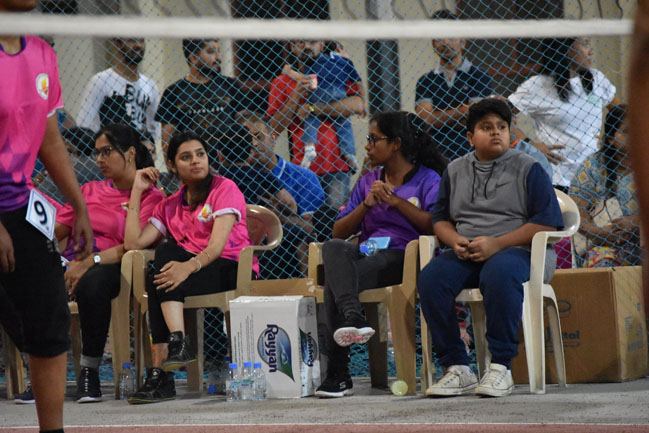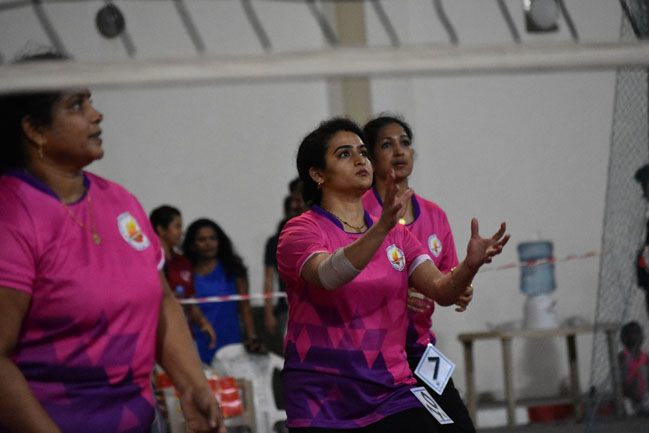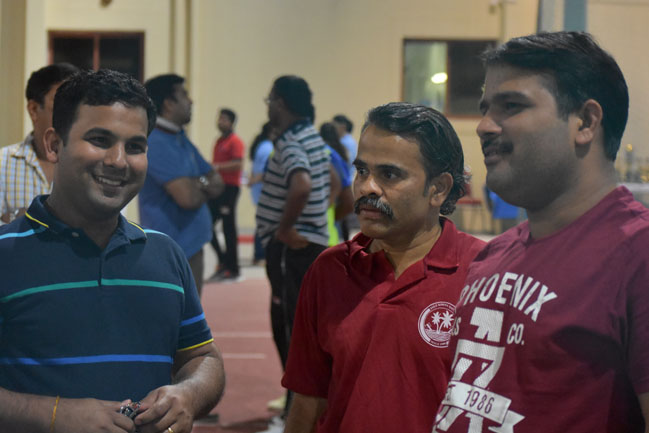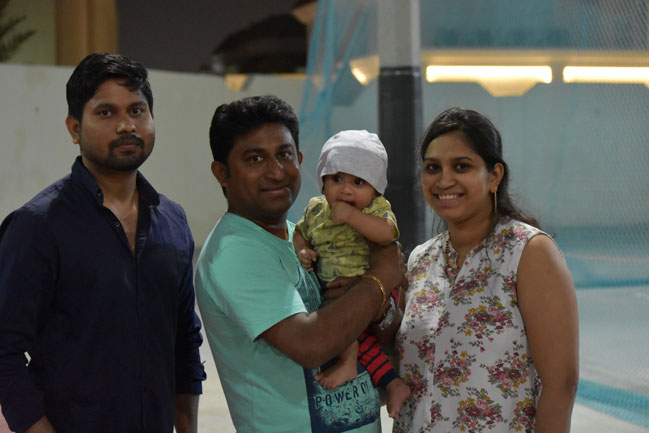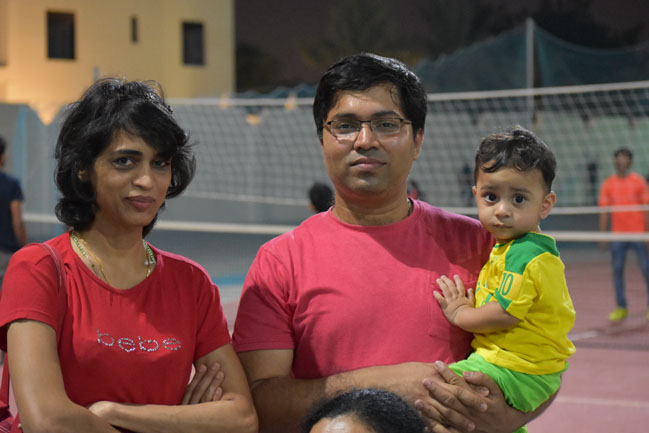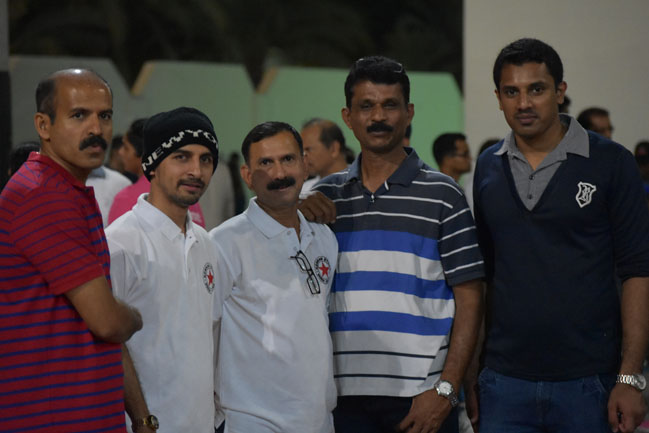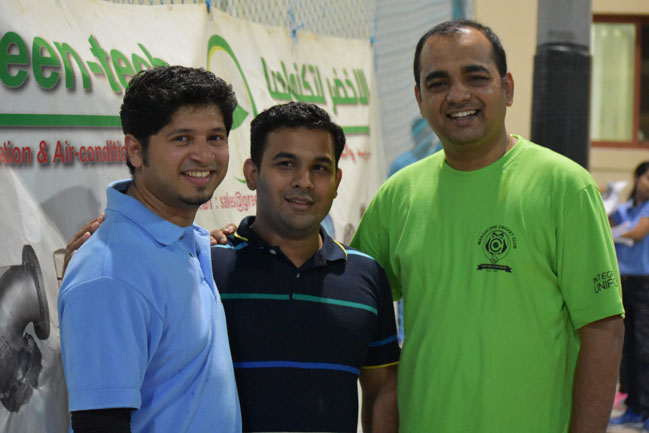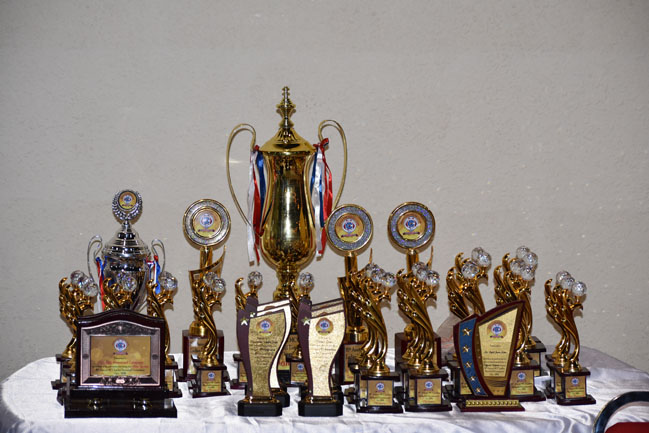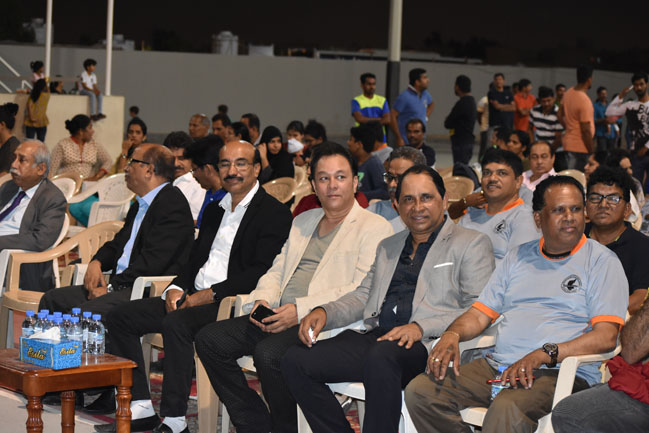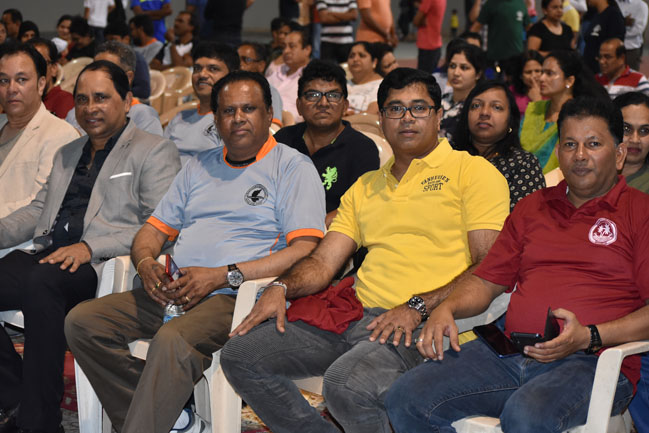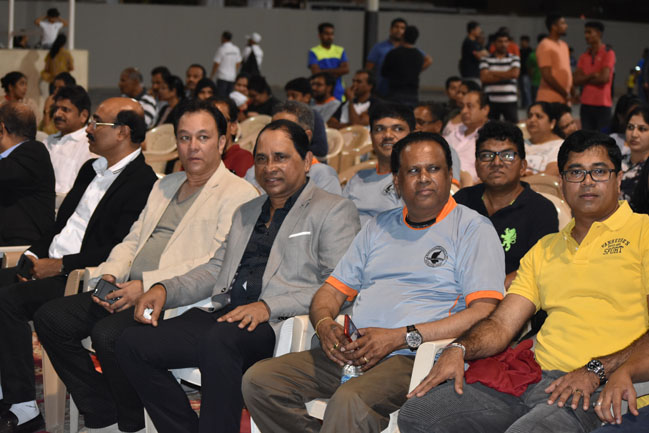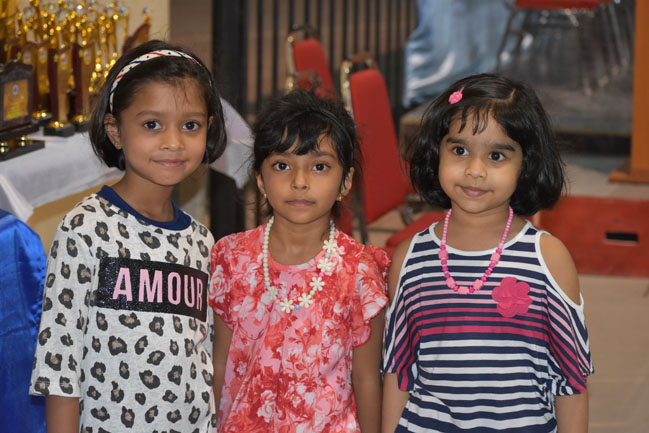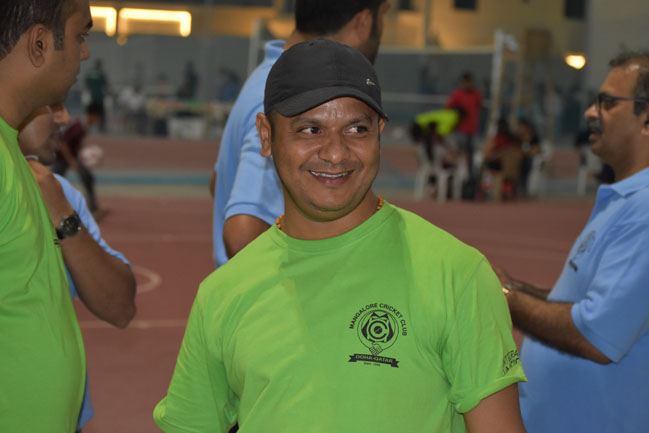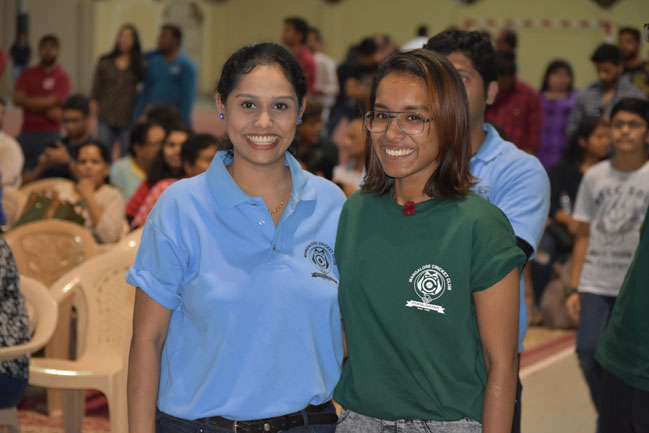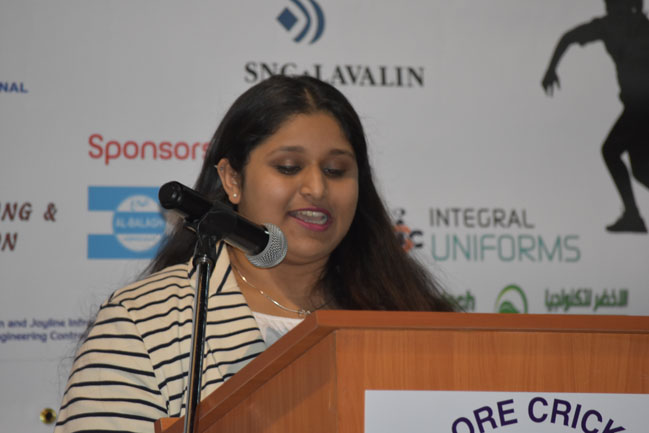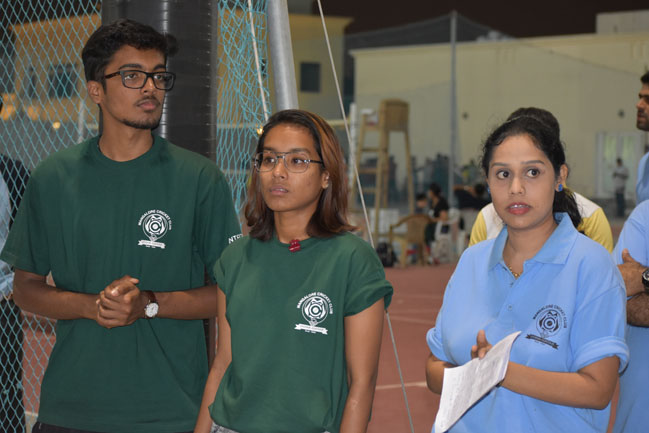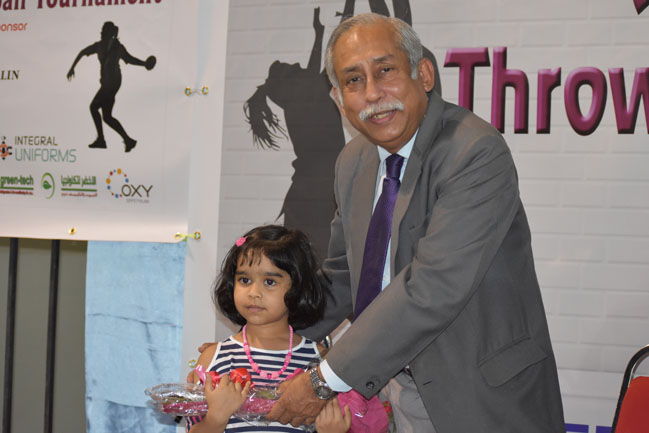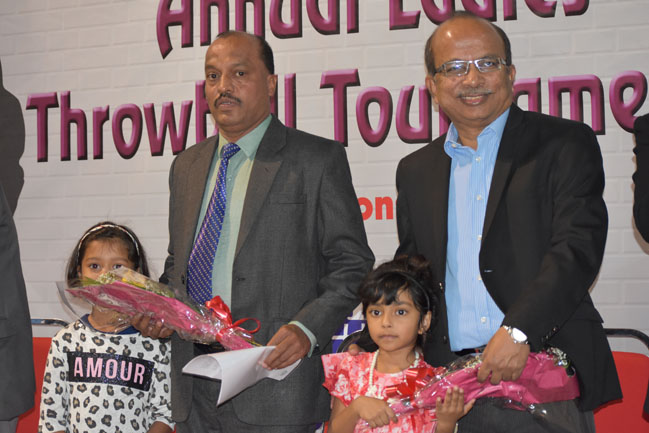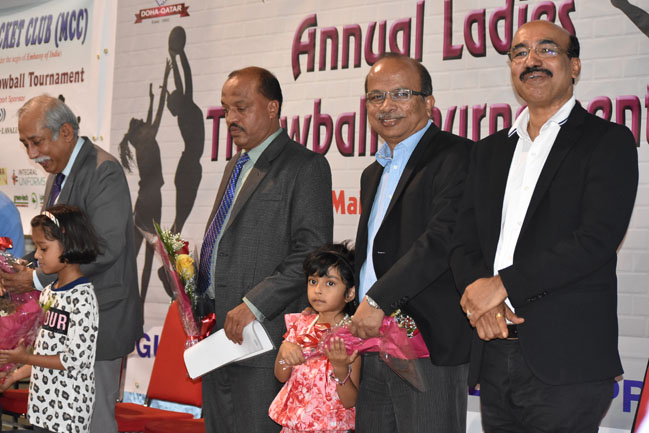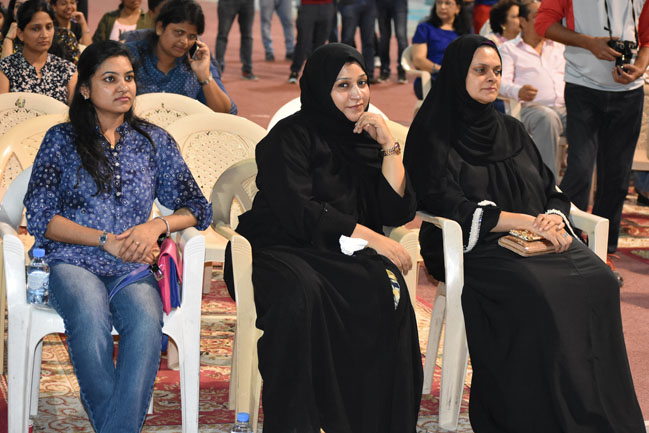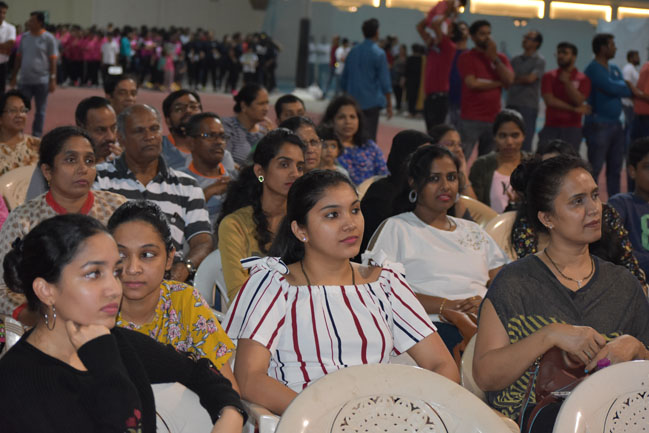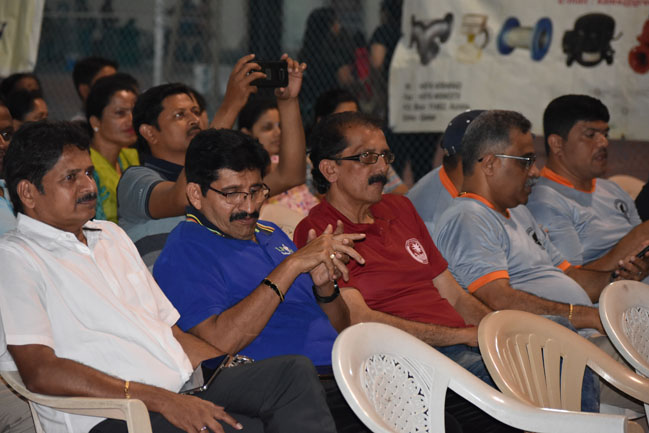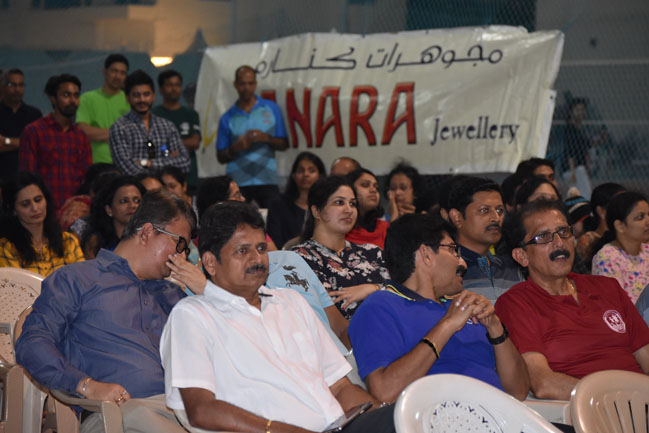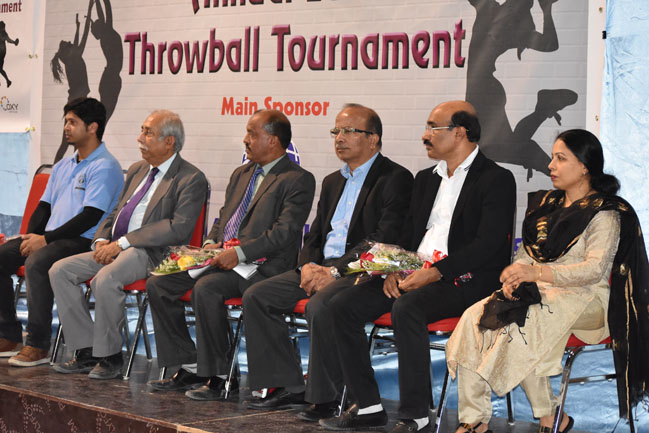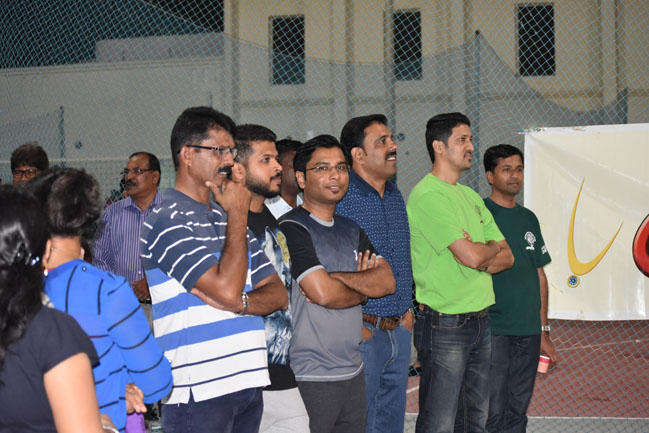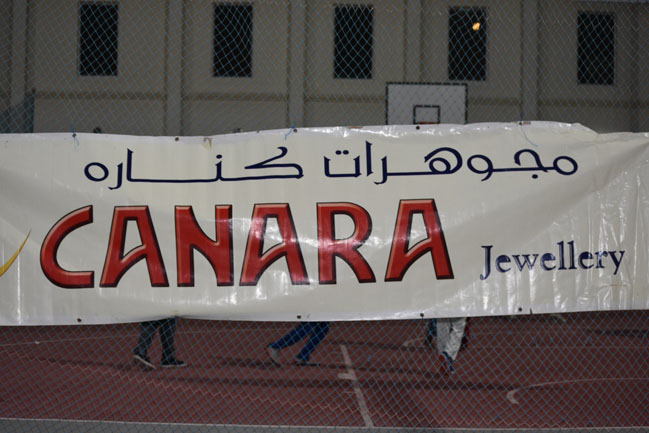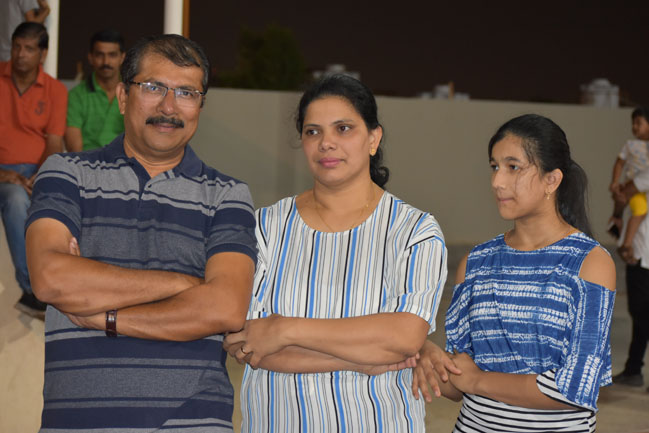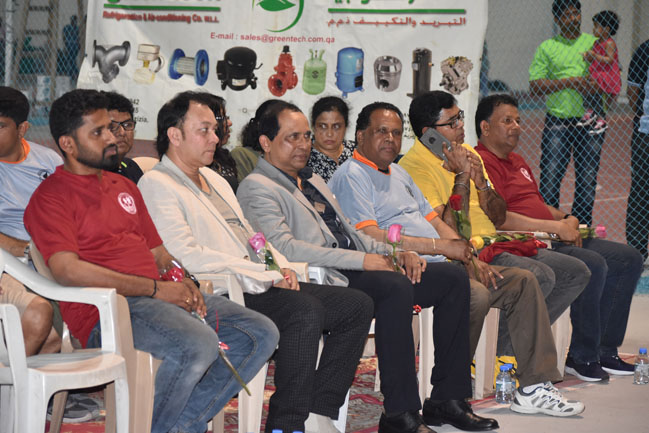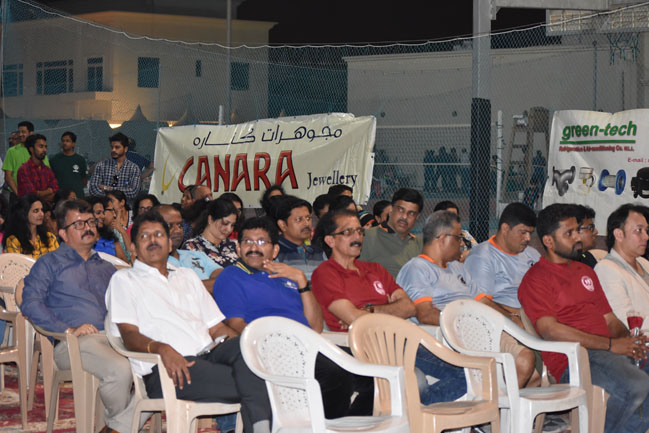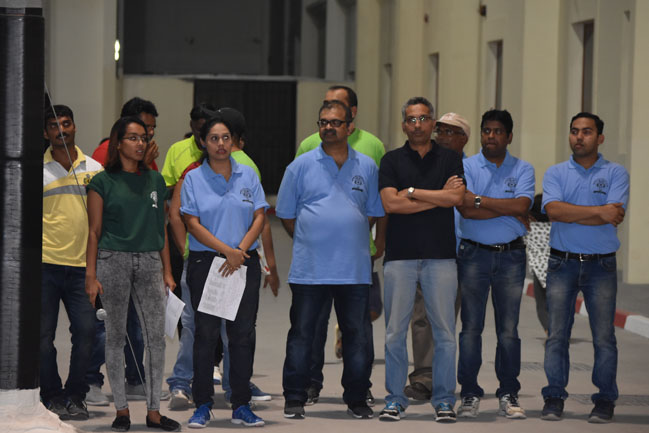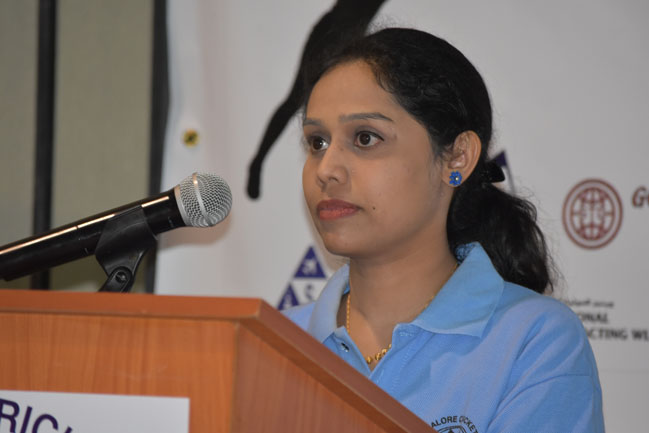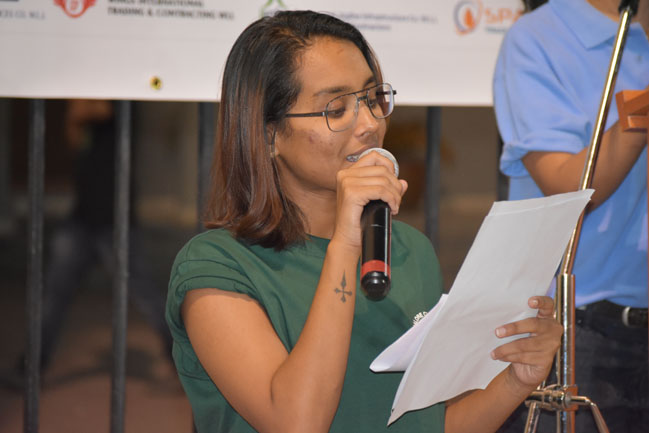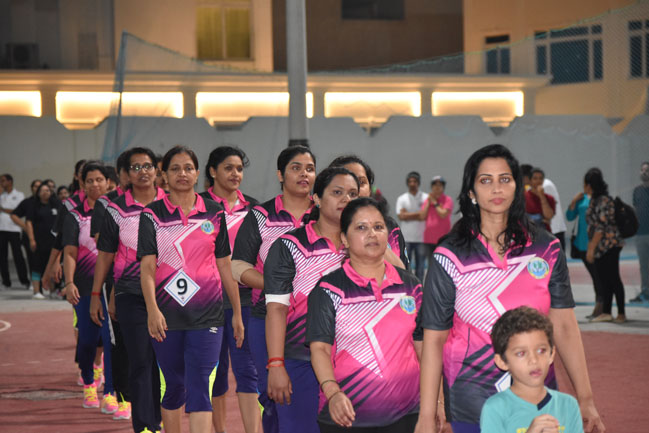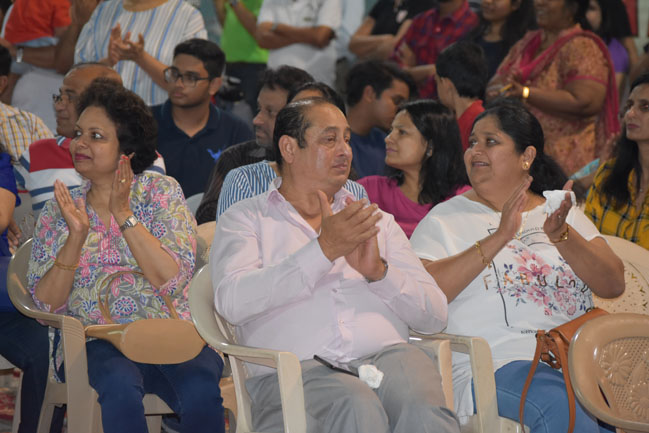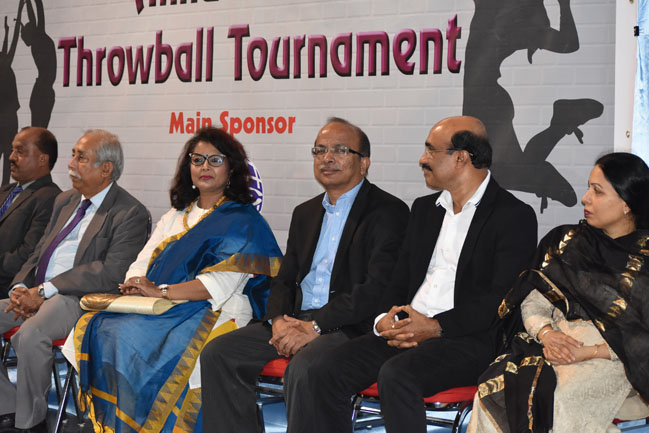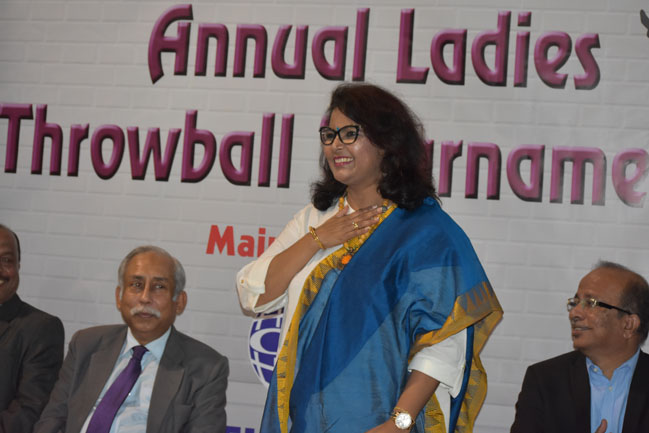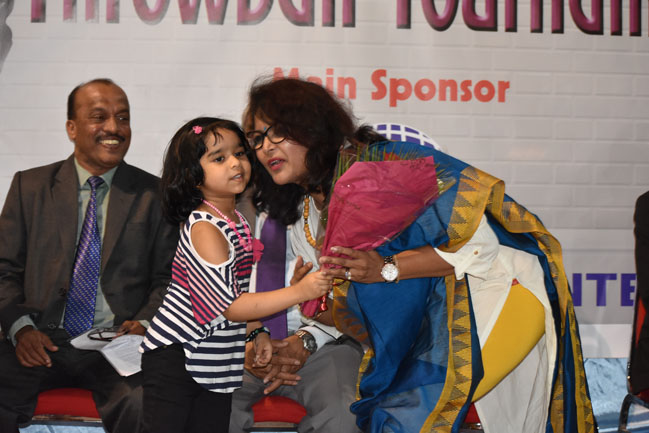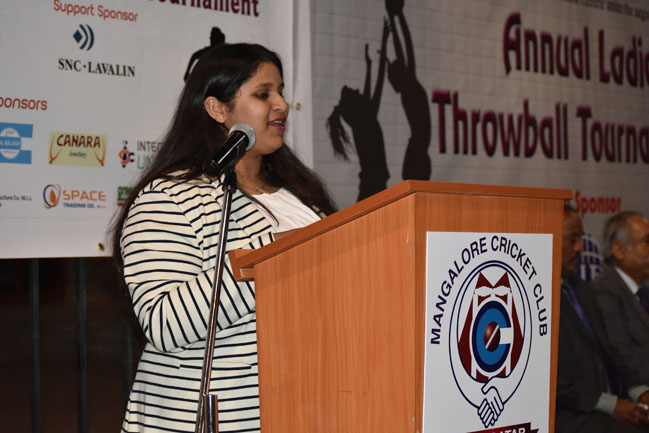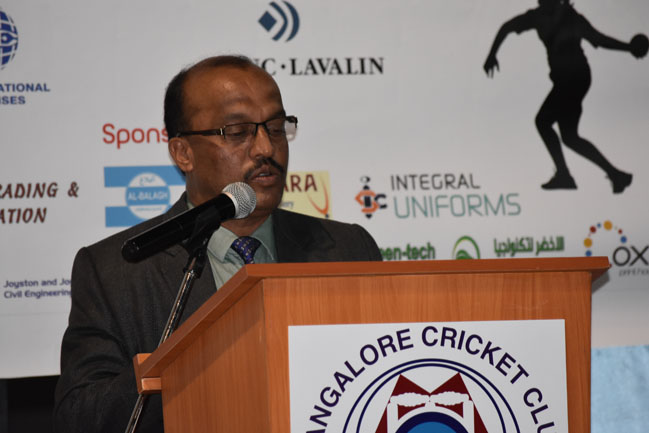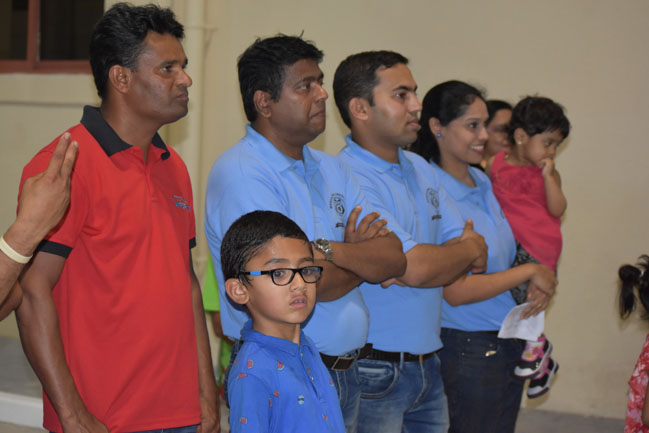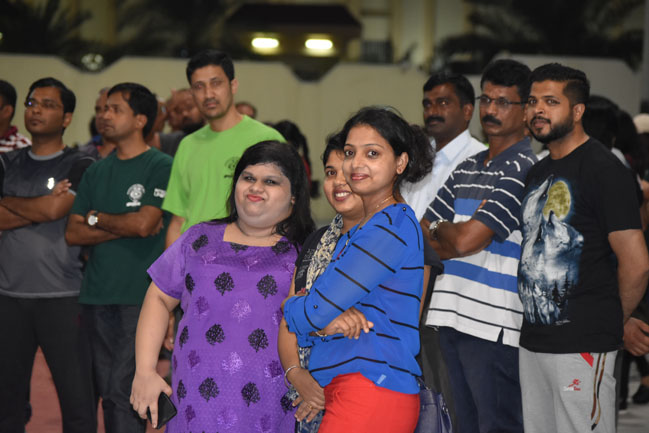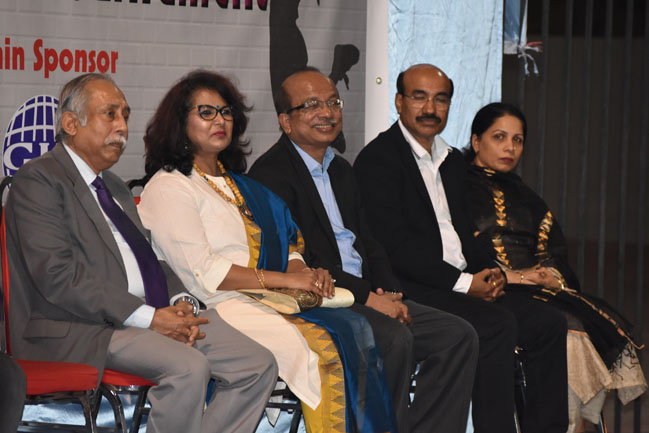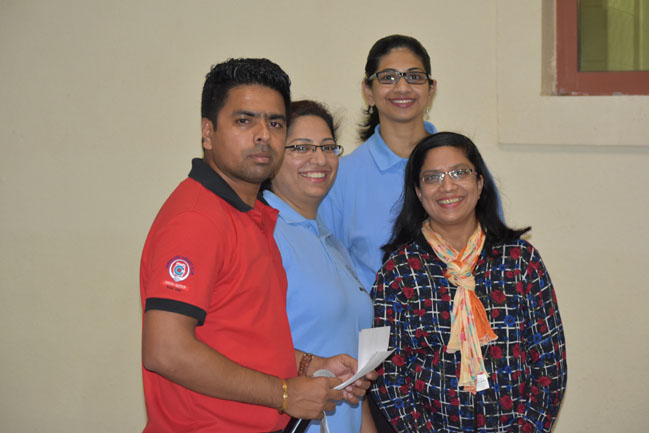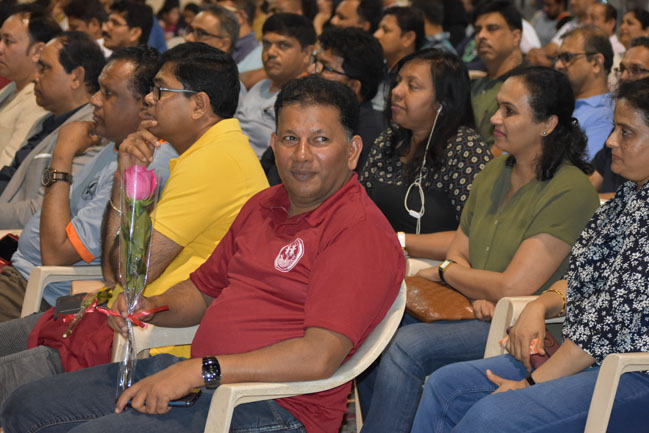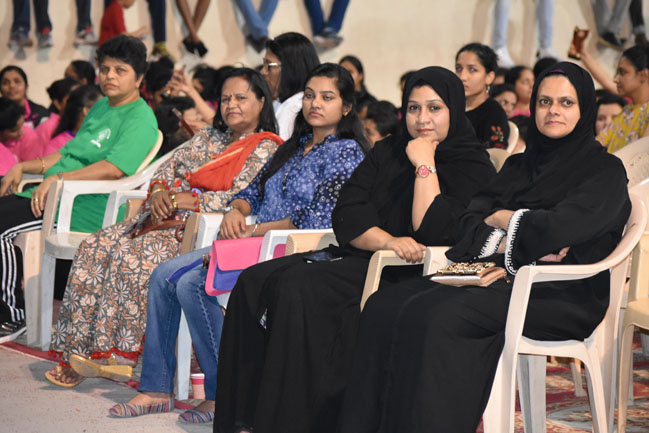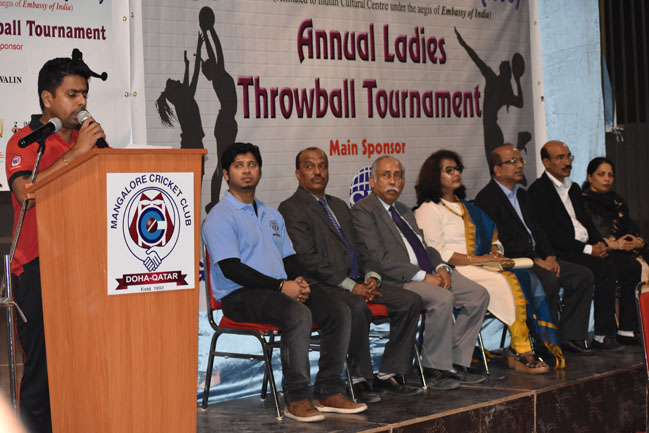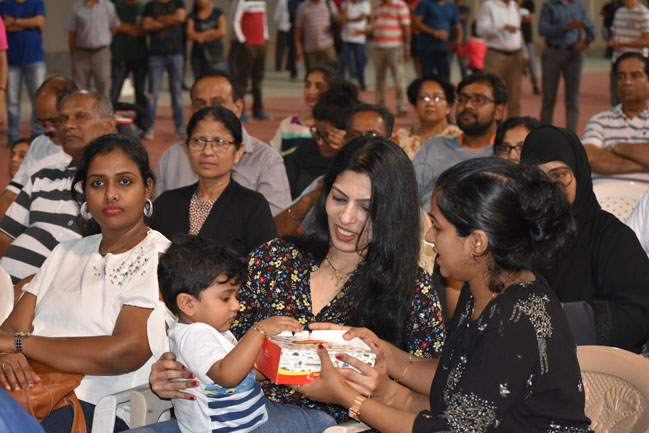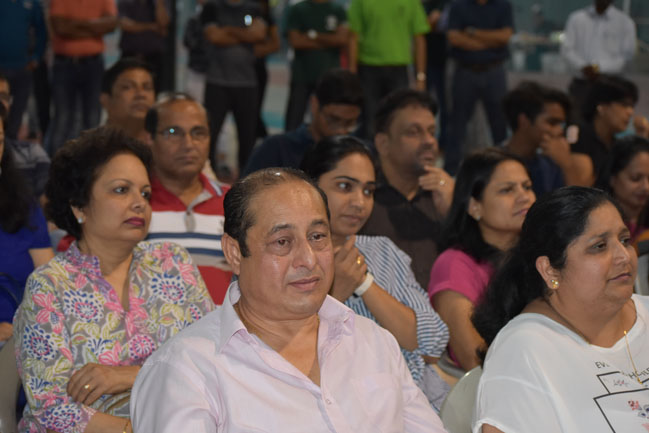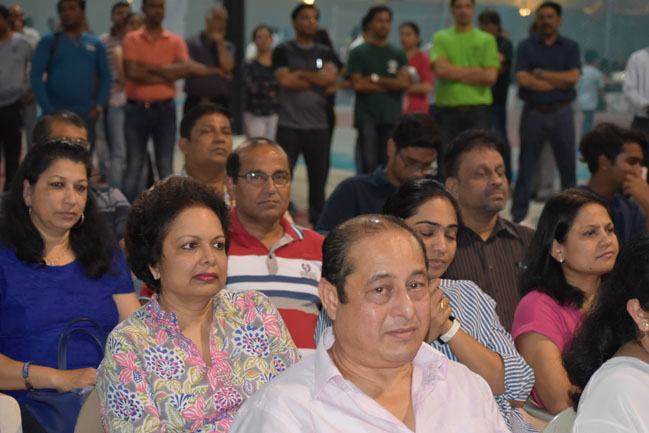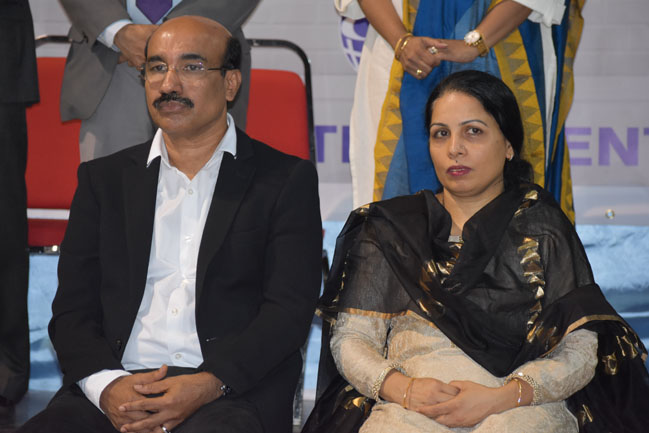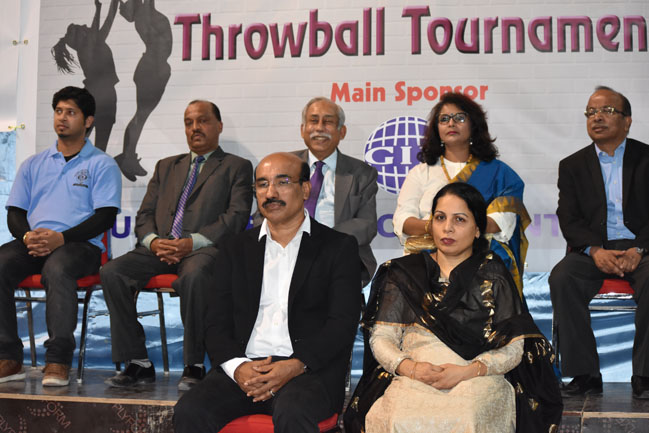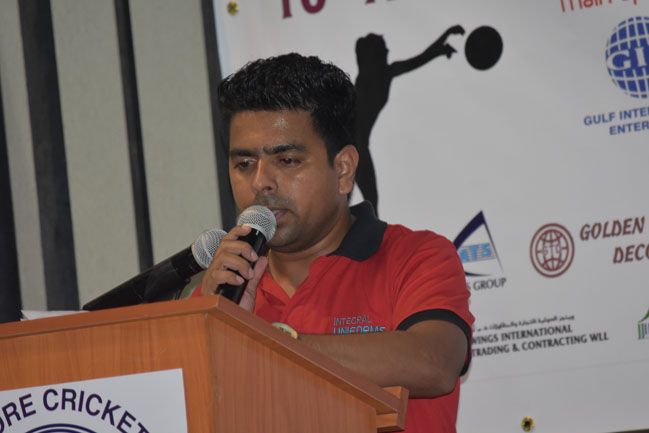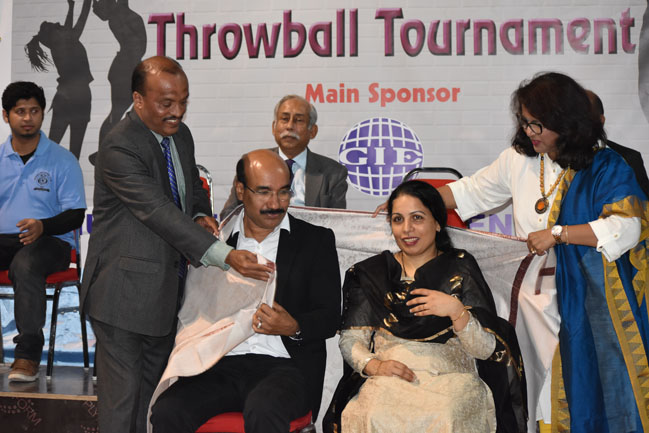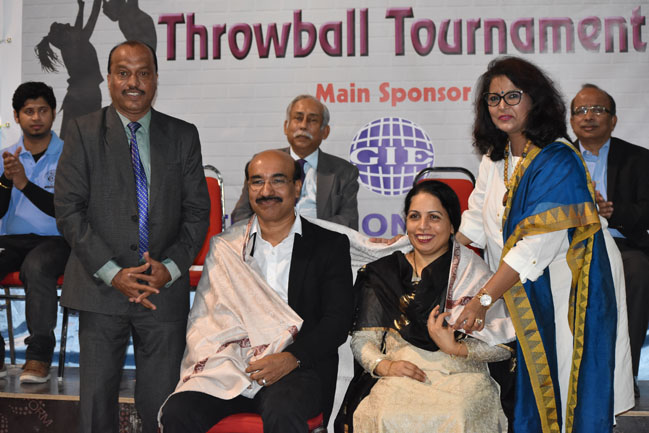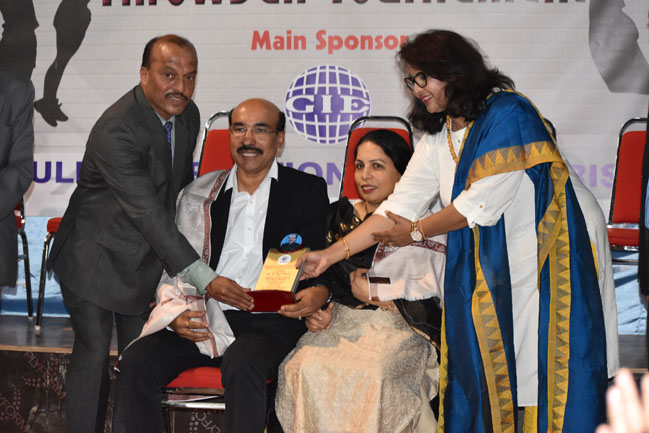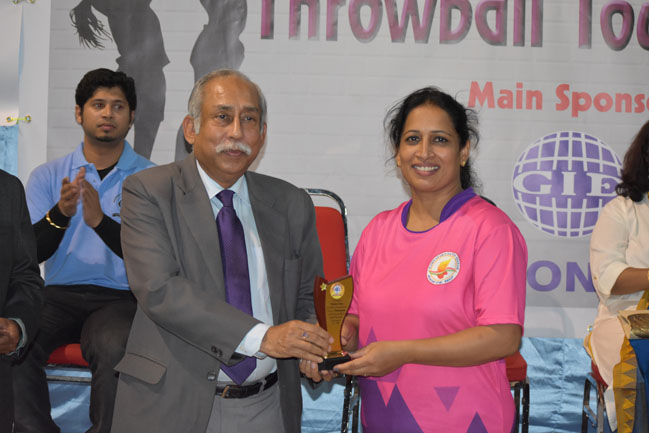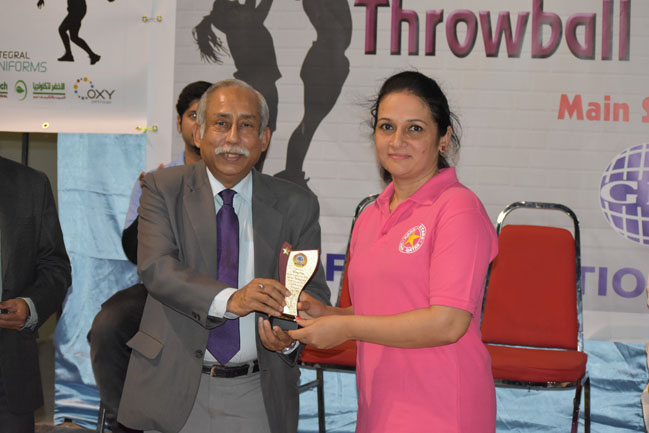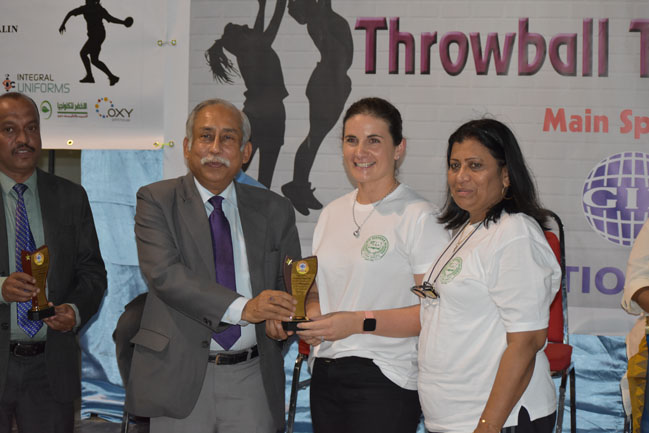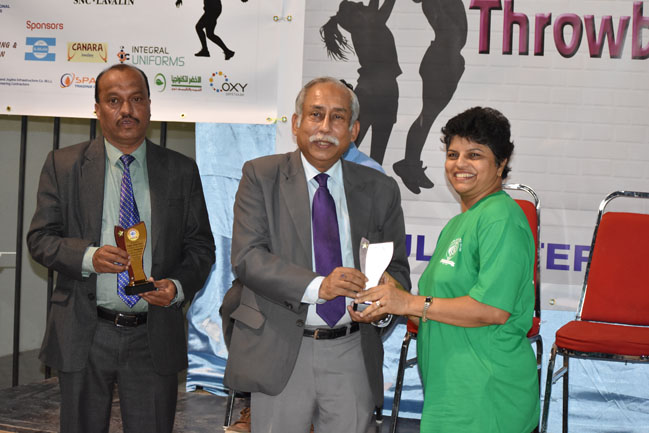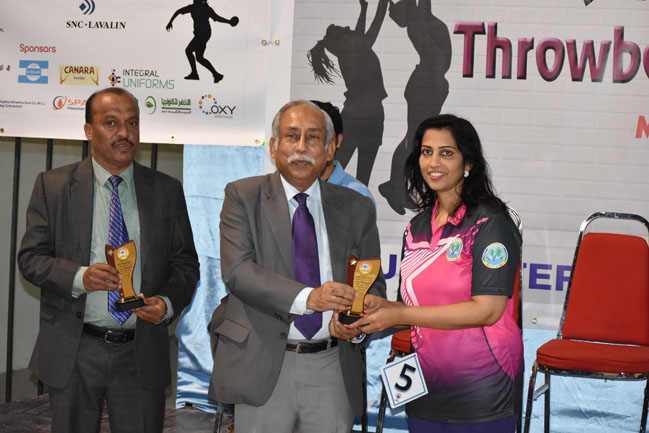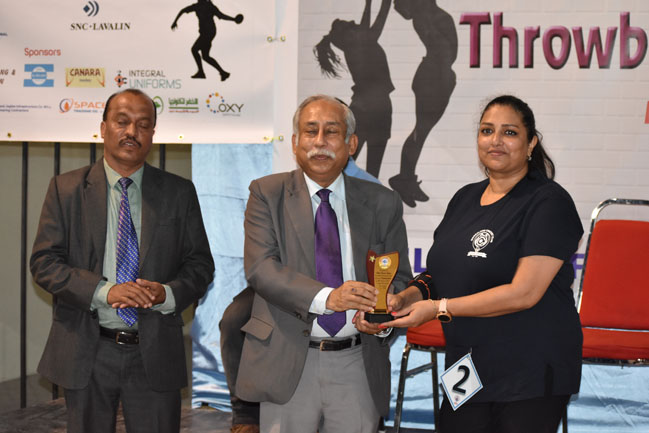 The Champions Tulu Koota Qatar team players were presented with the individual trophy & certificates by Milan Arun while Sunil D'Silva presented the Champions trophy to the Tulu Koota team captain Vijaya Shetty. Tulu Koota Qatar team players were: Vijaya Shetty, Jyothi Shetty, Sudha Shetty, Shobha Shetty, Akshaya Shetty, Padmashree Shetty, Indira Kunder, Sunita Tellis, Akhila Rao, Jivitha Shetty, Praveena Shetty, Aruna Shetty and Chandrakala. Team Manager Veena Rao.
The stage program was well compered by Vanessa Pearl Pereira.
The sports officials were Cyril D'Souza, John Britto, Avinash D'Souza, Vijay D'Souza, Shameen Lewis, Julius Mathias, Merwyn, Prakash D'Souza, Clive D'Souza who took the duties of rotation officers, linesmen etc. The commentators' desk was managed by Cybil D'Souza, Mishal Lovely Lobo, Salam Mohammed Sheik, while the scoreboard was managed by Dephny Lobo and Anisha Coelho and the registrations and certificates was handled by Kavita Tauro and Vanessa Saldanha.
MCC thanks all its sponsors for their support Main Sponsor - Alfred & Rita Sequeira - Gulf International Enterprises, Support Sponsor – Mr. Alan Currie of SNC Lavalin, Other sponsors were Jerald D'Mello - J & J Infrastructure, Space Trading, Advanced Technical Services (Ravi Shetty), Intermodel Services Company, Al Balagh Trading (Henry D'Souza) Golden trading & Decoration (Asmath Ali), Wings International Trading and Contracting, Canara Jewellers, Greentech, Oxy Print house and Integral Uniforms.
MCC takes this opportunity to thank all players, volunteers, clubs, supporters, photographers and wonderful spectators for all support extended in making this tournament yet another success. MCC congratulates the champions Tulukoota team and their club members on this victory.