Thousands protest against proposed toll collection at Belman
By Walter Monteiro

Bellevision Media Network


Karkala, 09 Oct: The mass protest called by members of Belman Tollgate Kendra Horata Samiti against the state administration opposing its decision to collect toll from the motorists at Belman, near here, with effect from October 15 started here on Sunday, October 7.
Addressing the protesters, opposition leader of Karnataka Legislative Council Kota Srinivas Poojary said, 'We will never allow the toll gate to come up over here at any cost. This is the state government's plan to fill its treasury. It is undemocratic which will cause inconvenience to the common man.'
Swami Esha Vittaldas of Kemar Sandipani Sadhanashram said, 'It is regrettable that the government which has to provide the basic infrastructure to the people is planning to collect toll from the same people who have paid tax to build the roads. It is our misfortune that we have to pay a toll in order to visit the world famous religious centers in Karkala. I will always support this protest, which is taking place irrespective of religion, party, caste and creed.'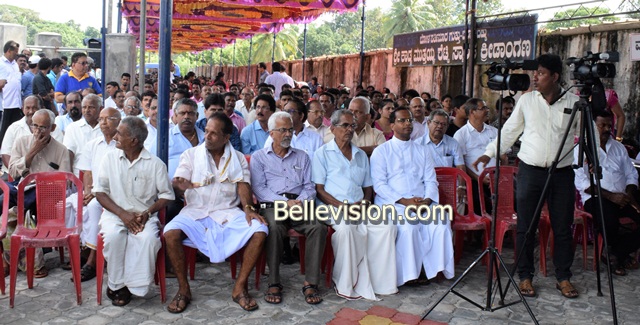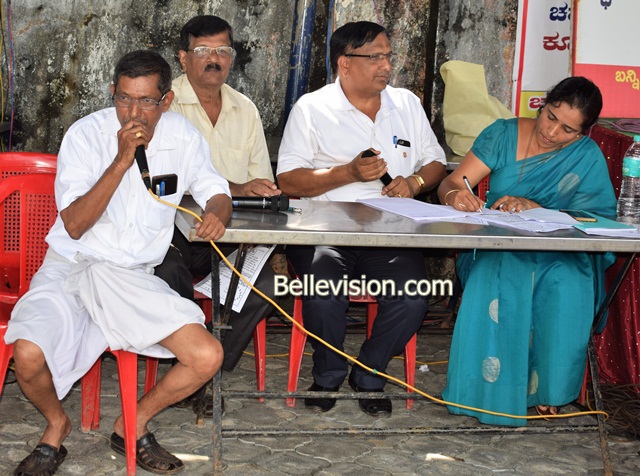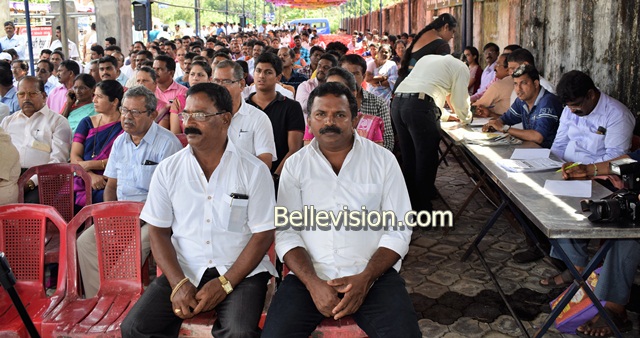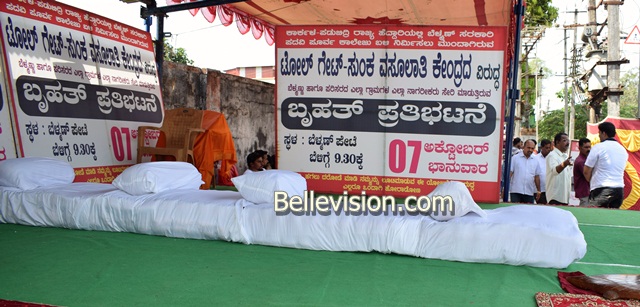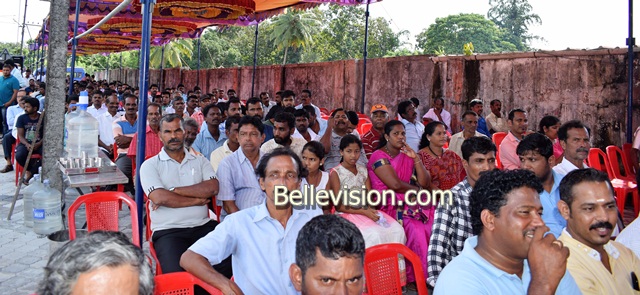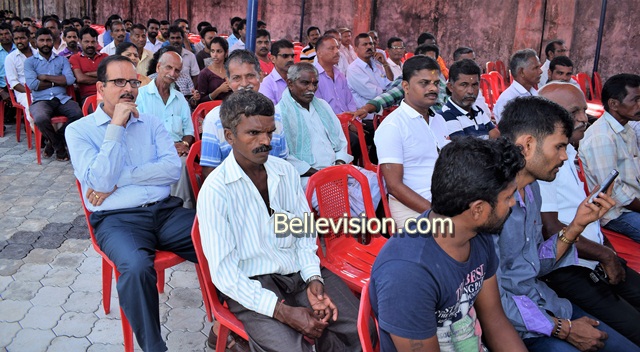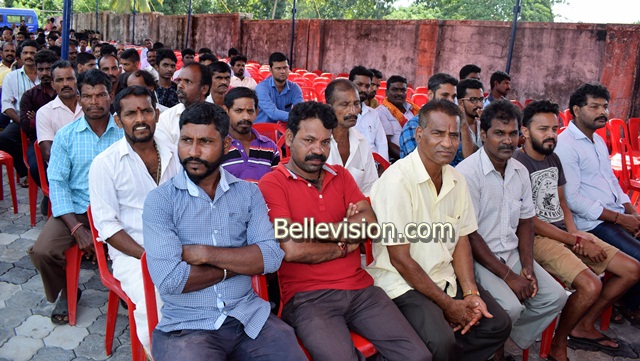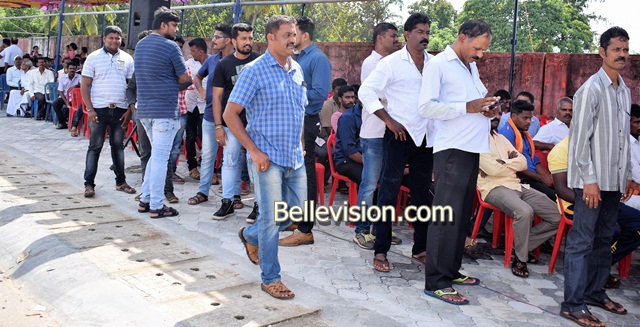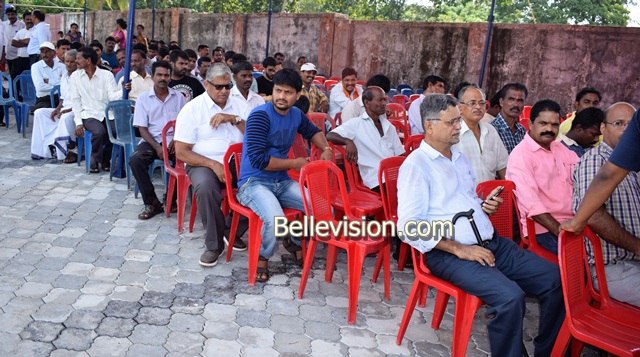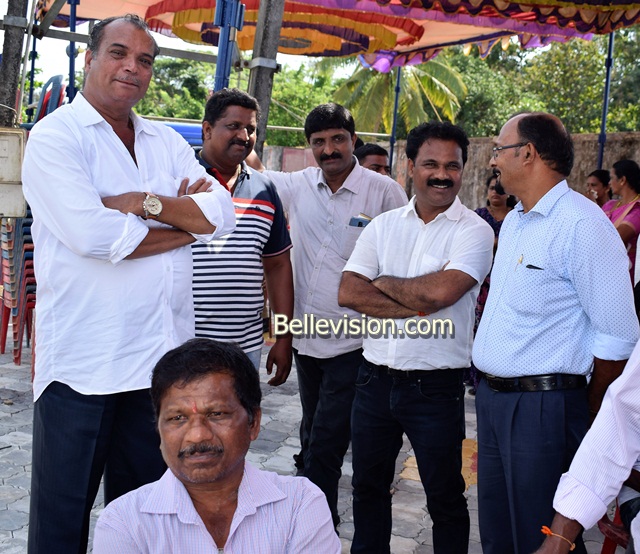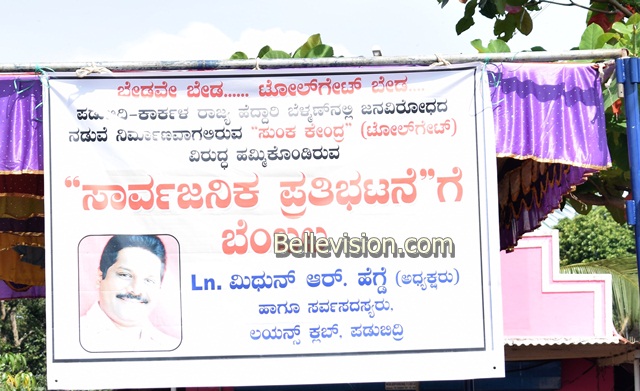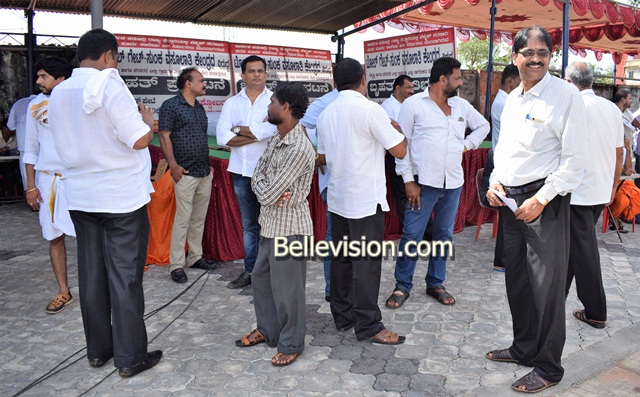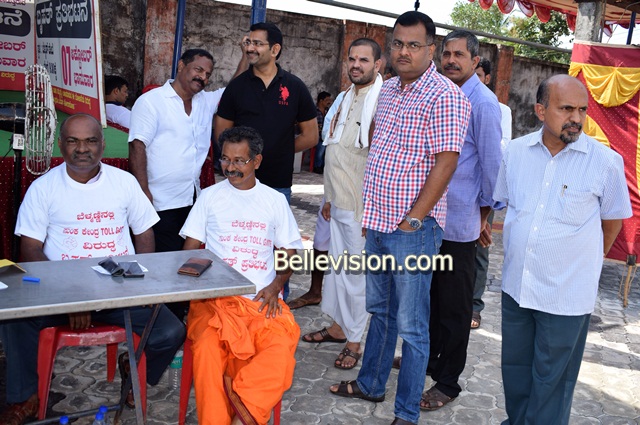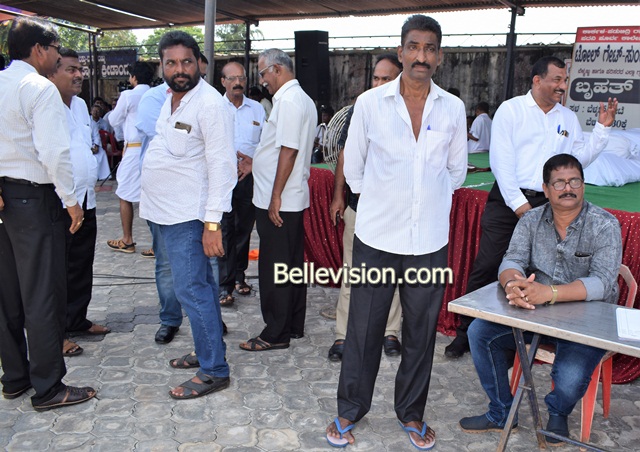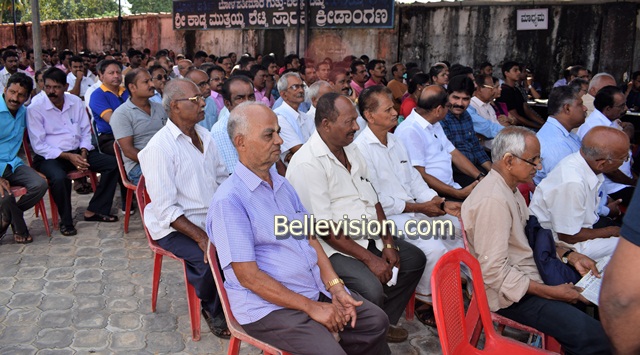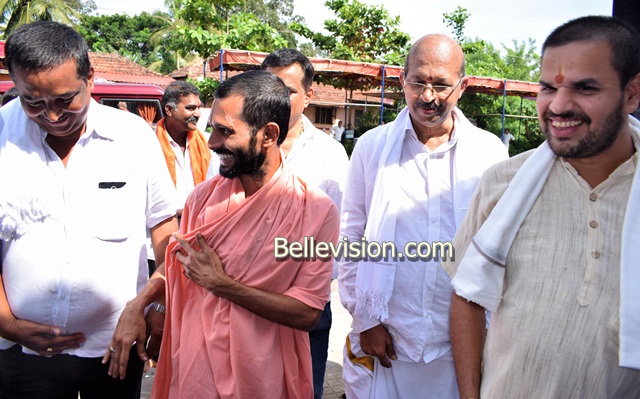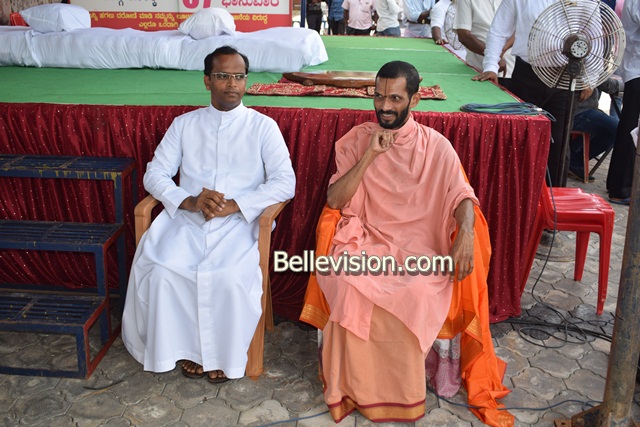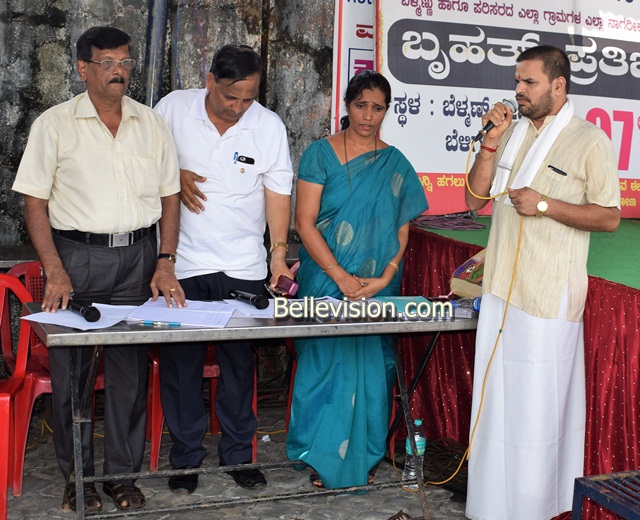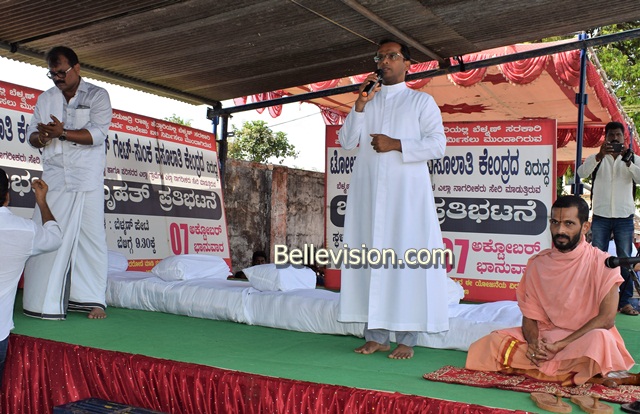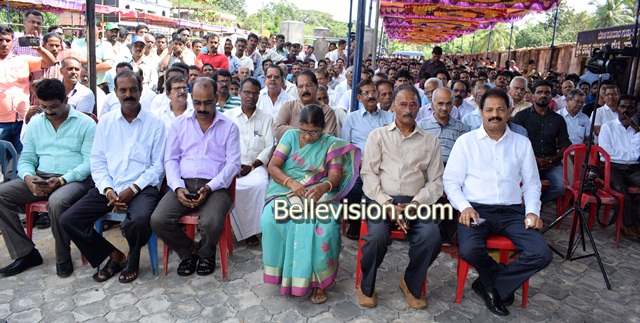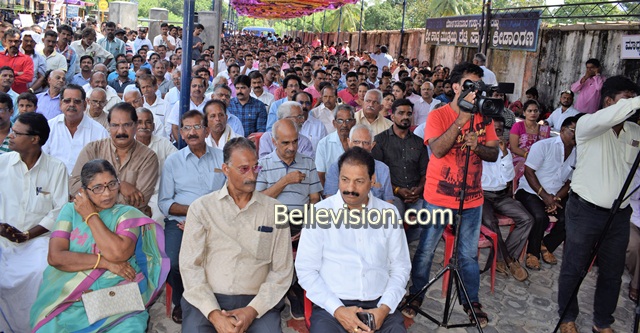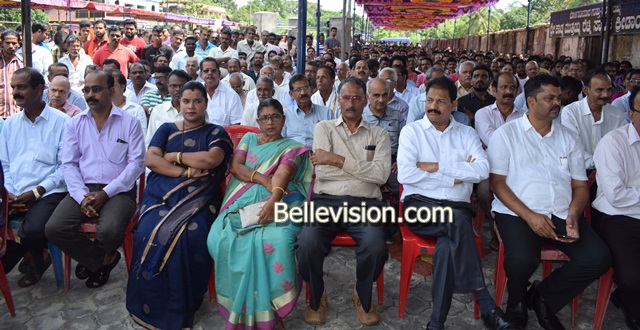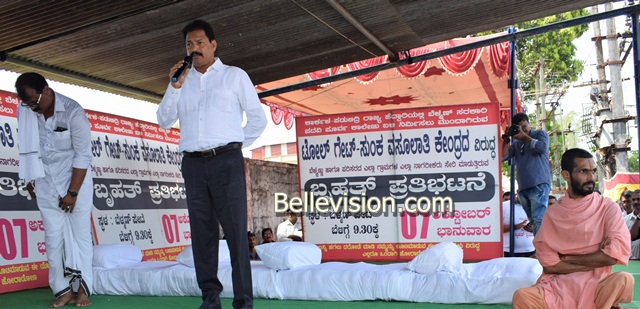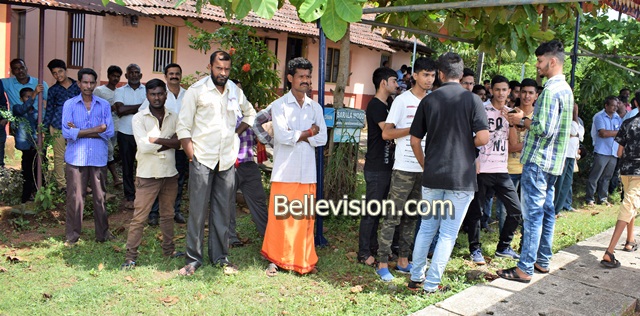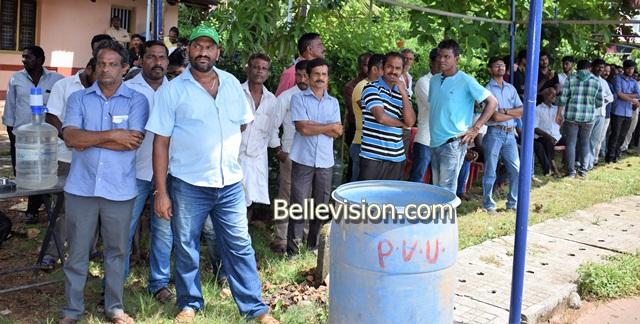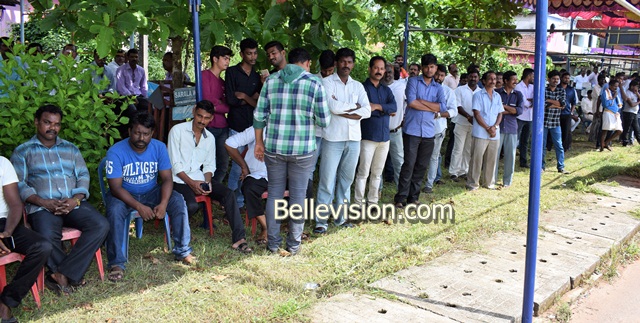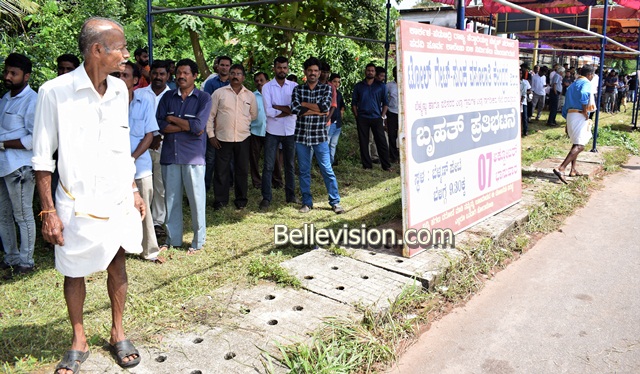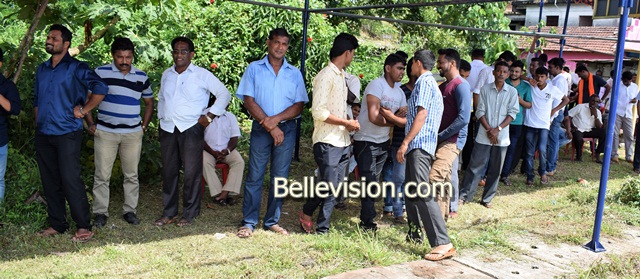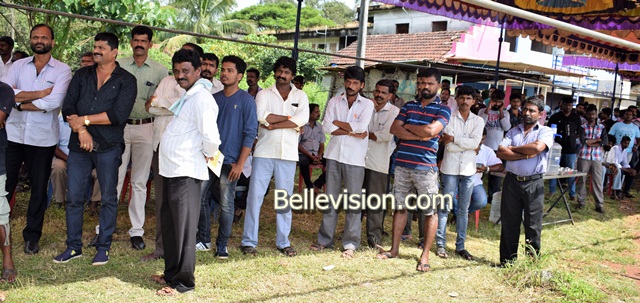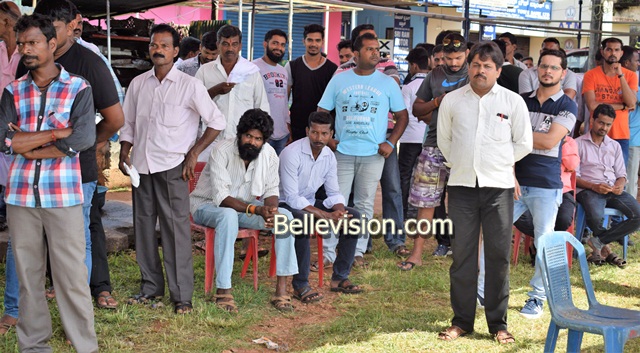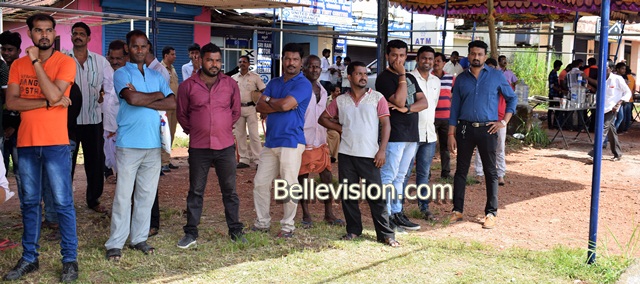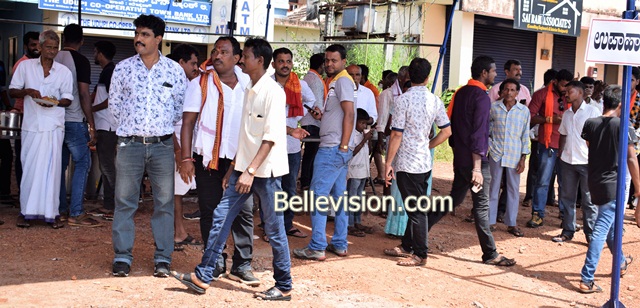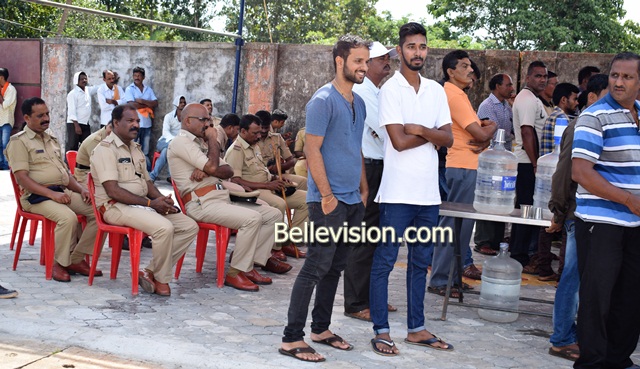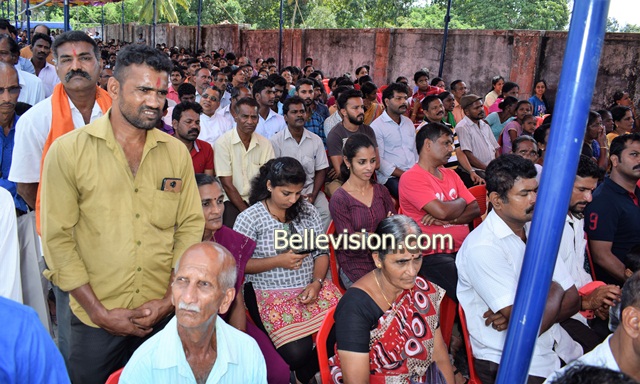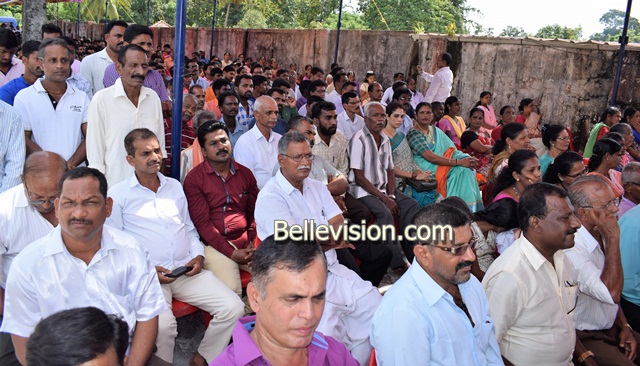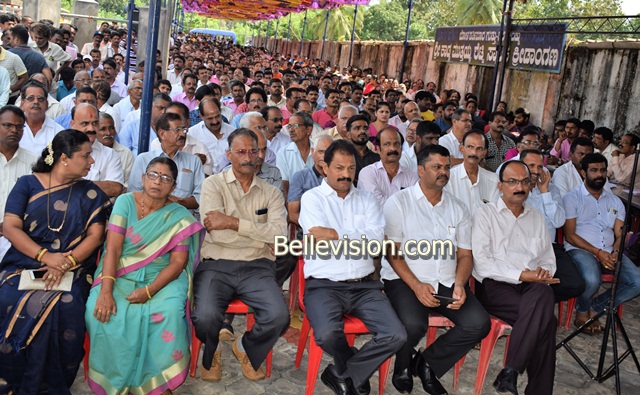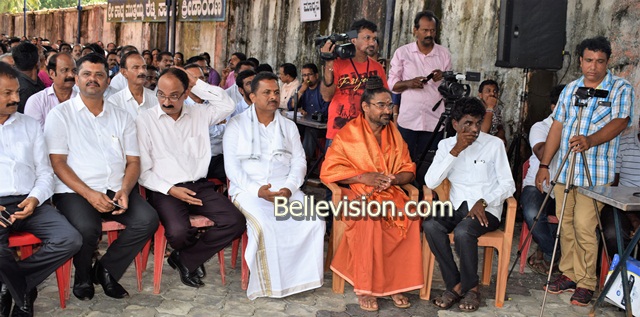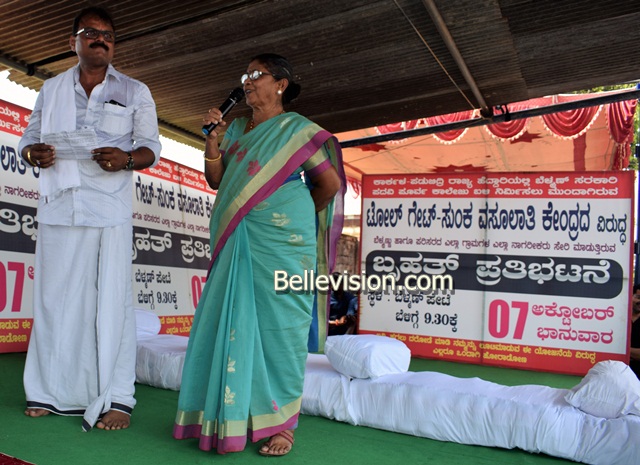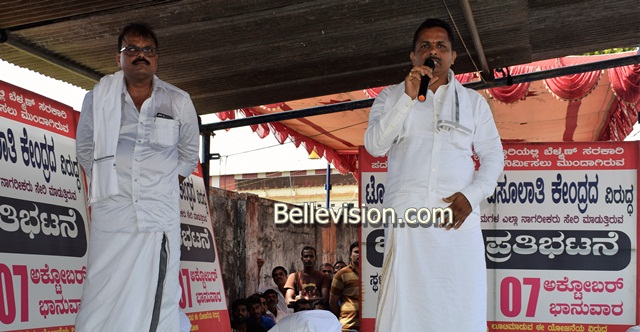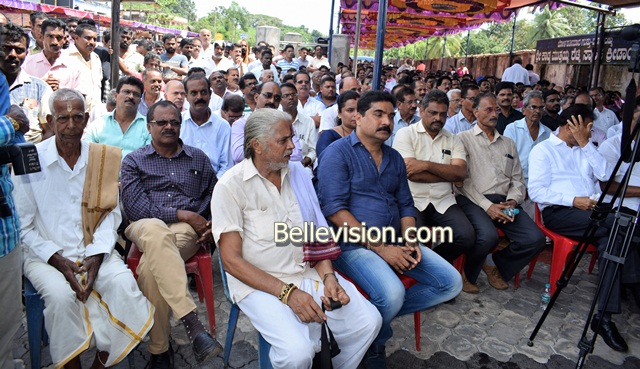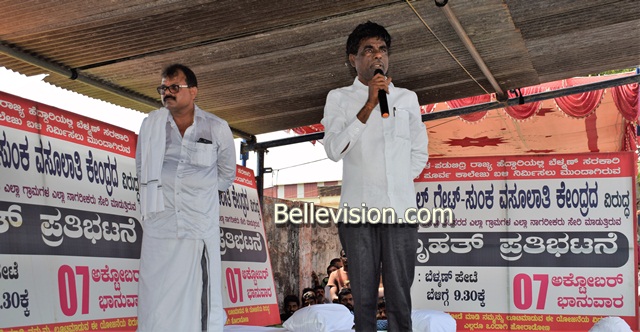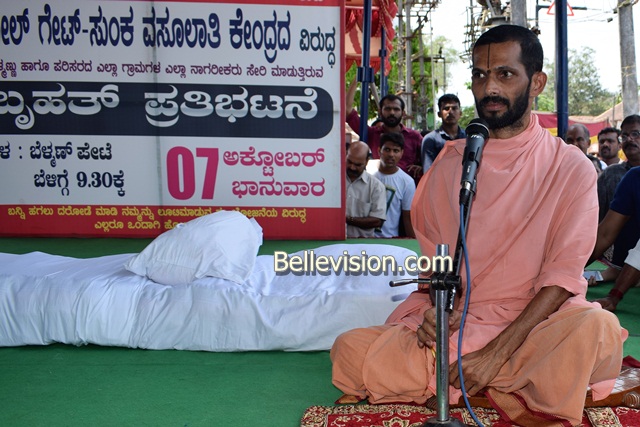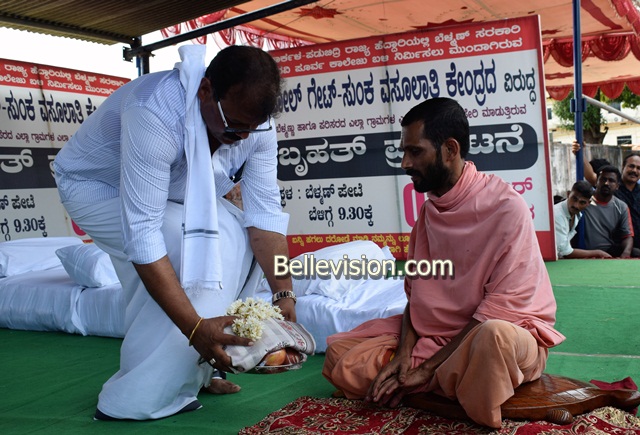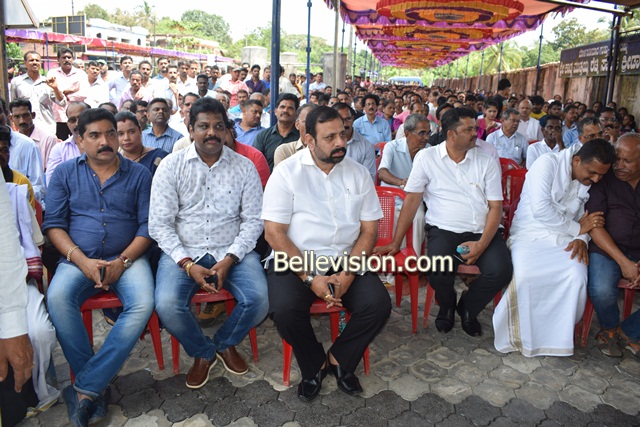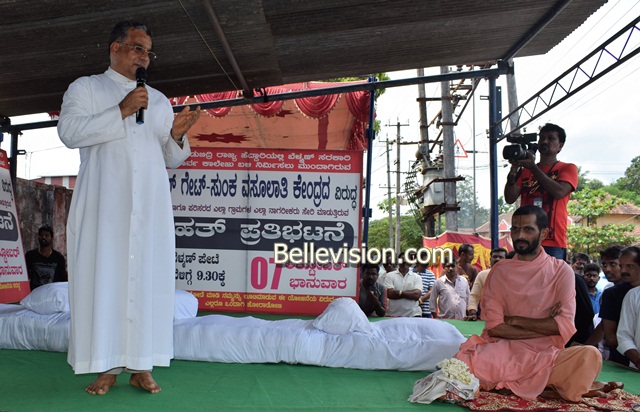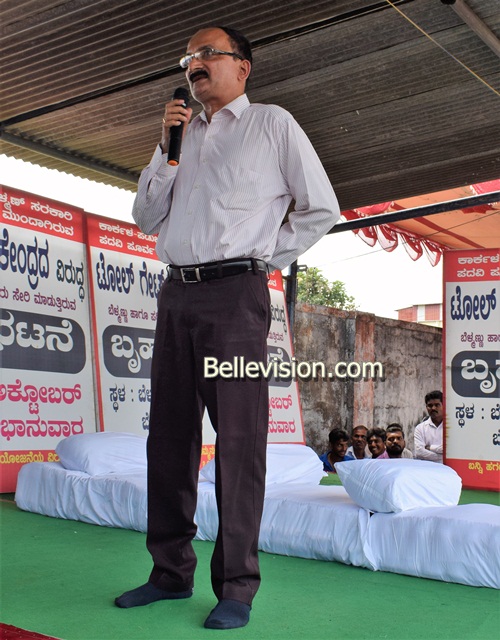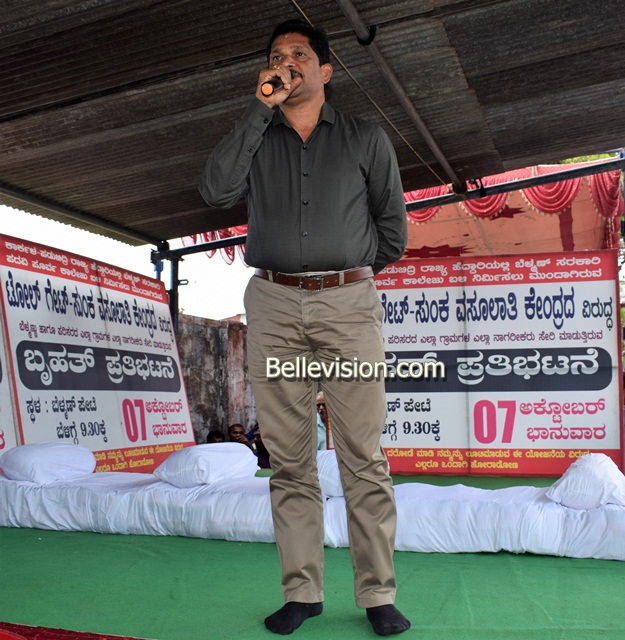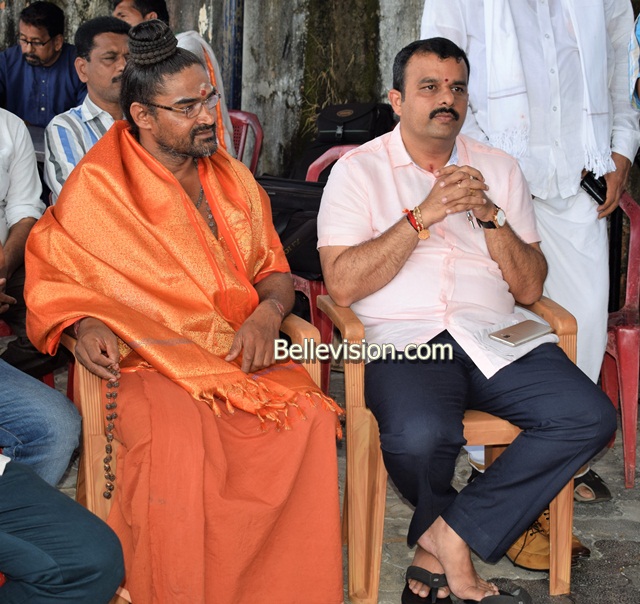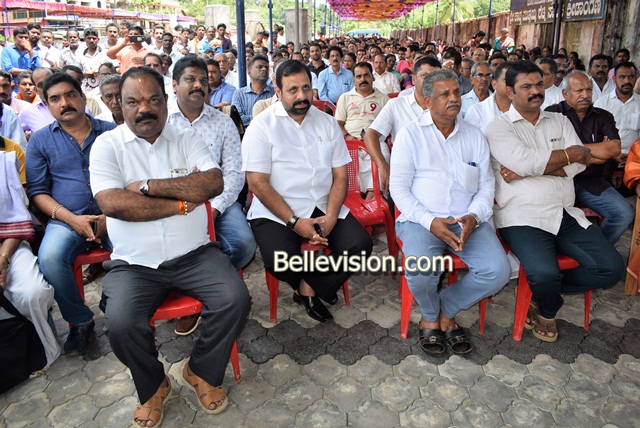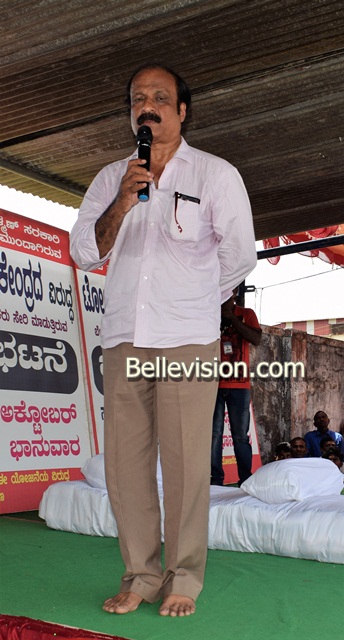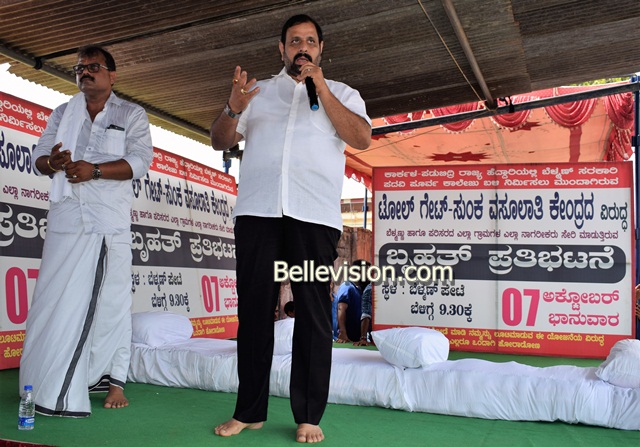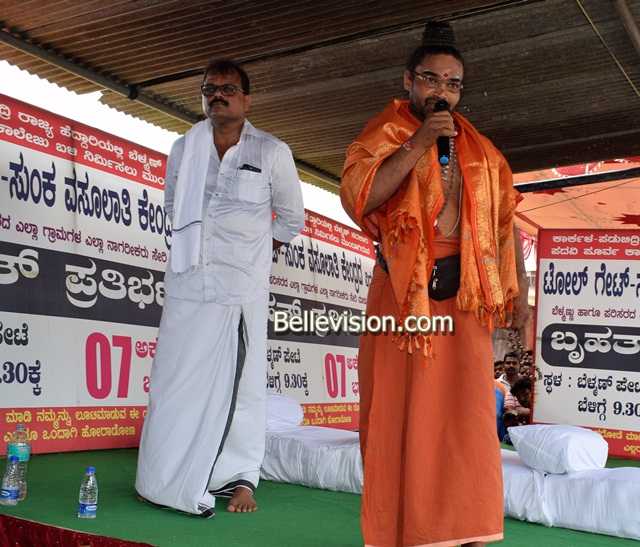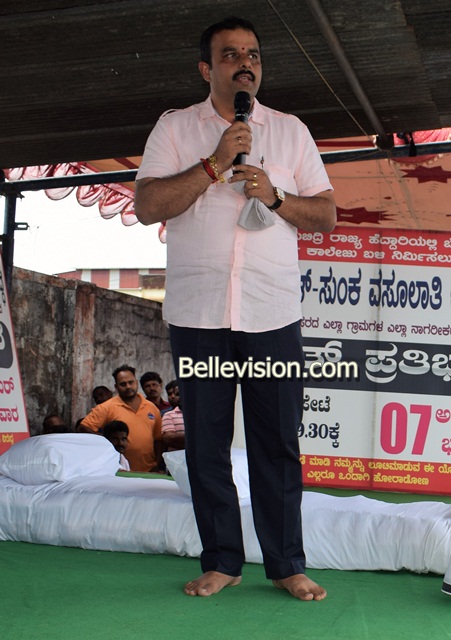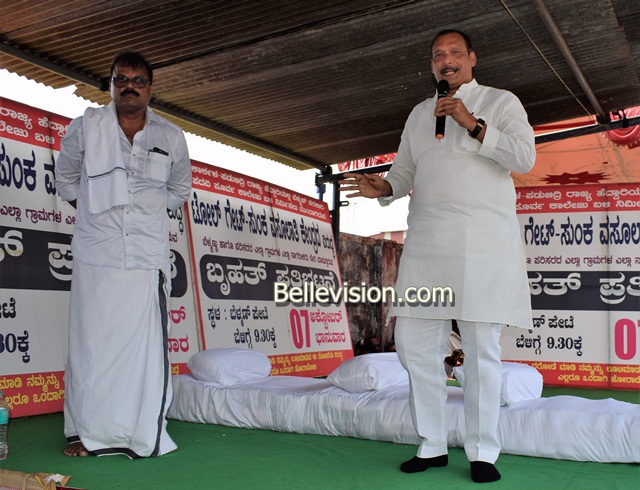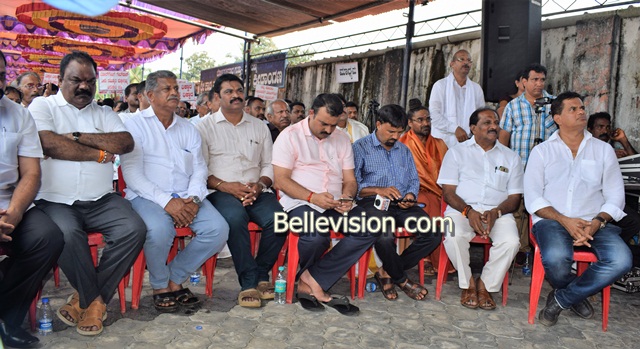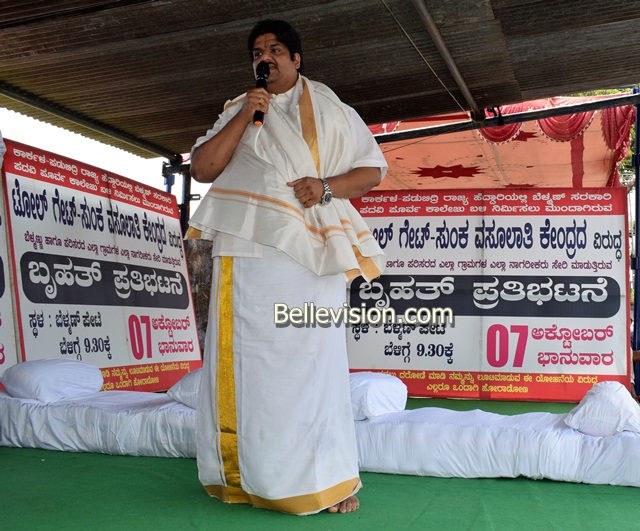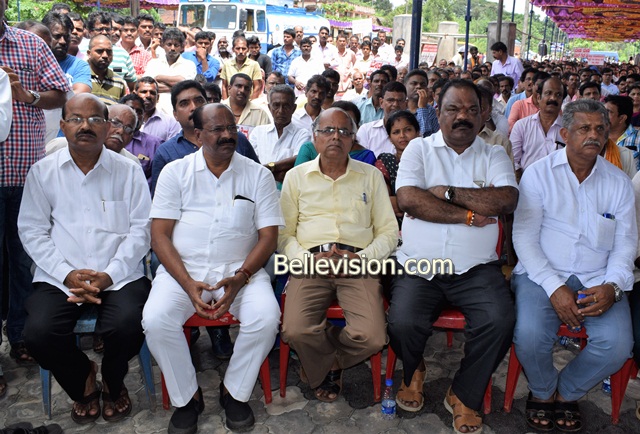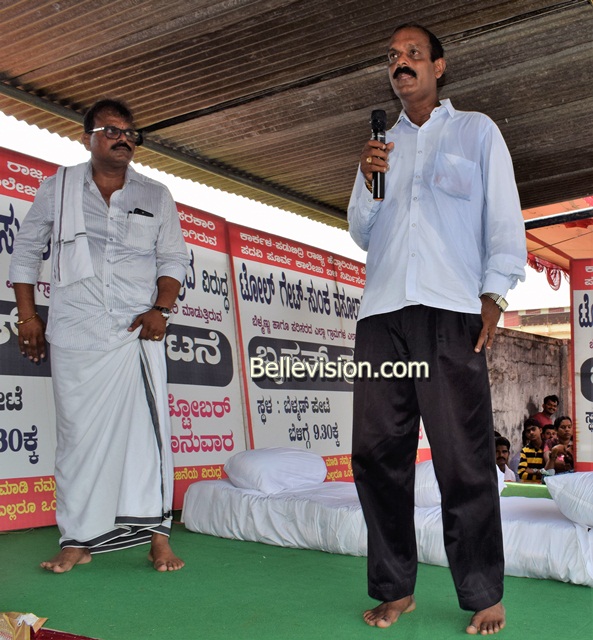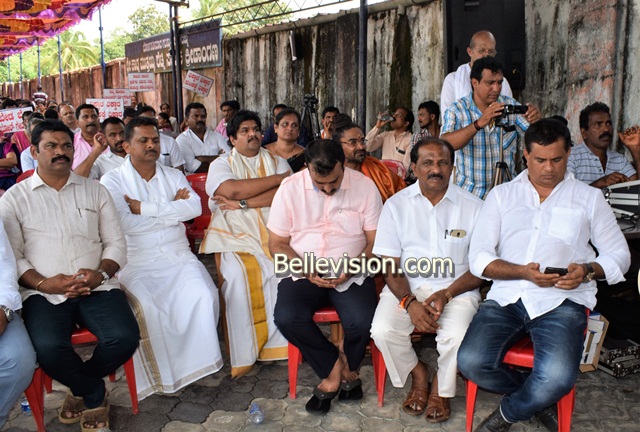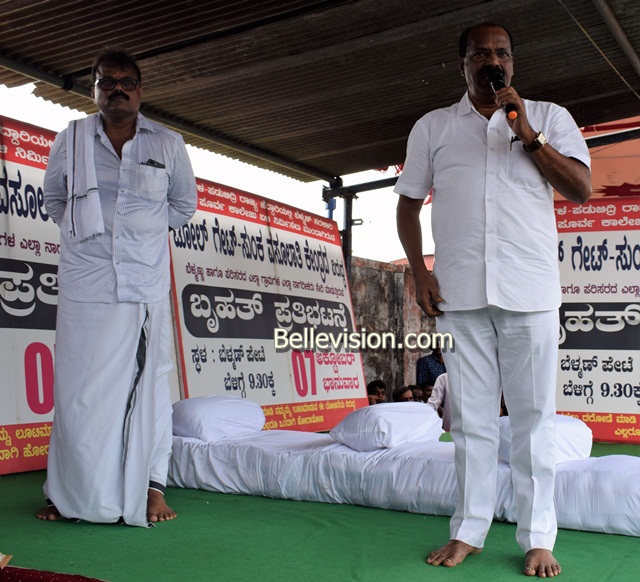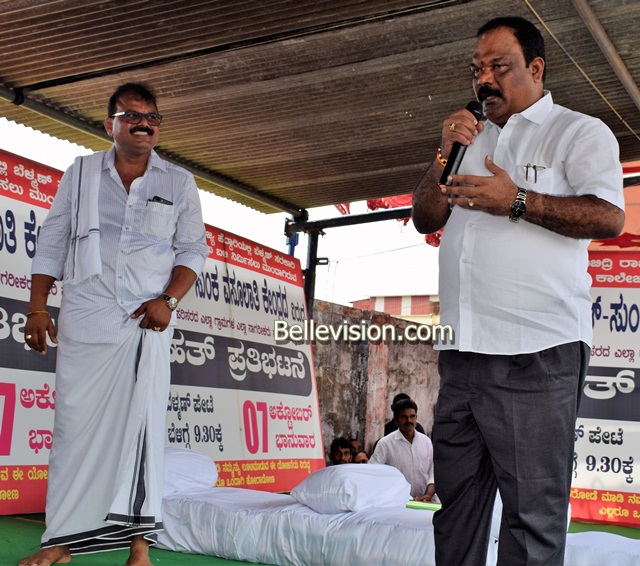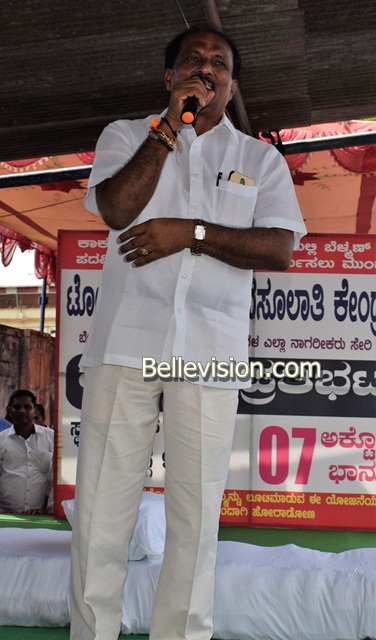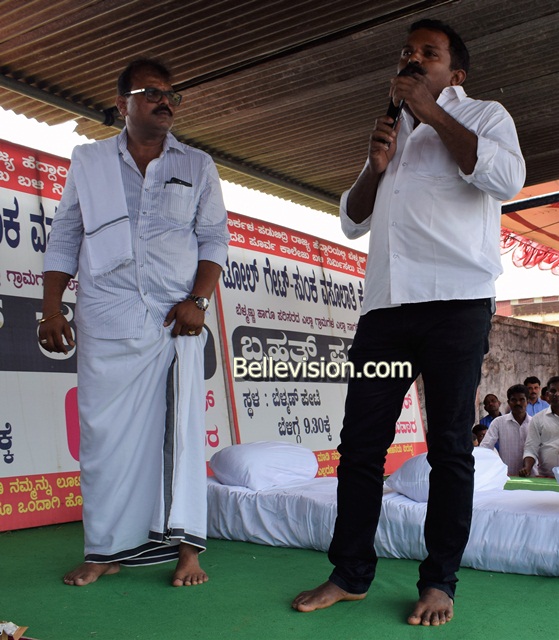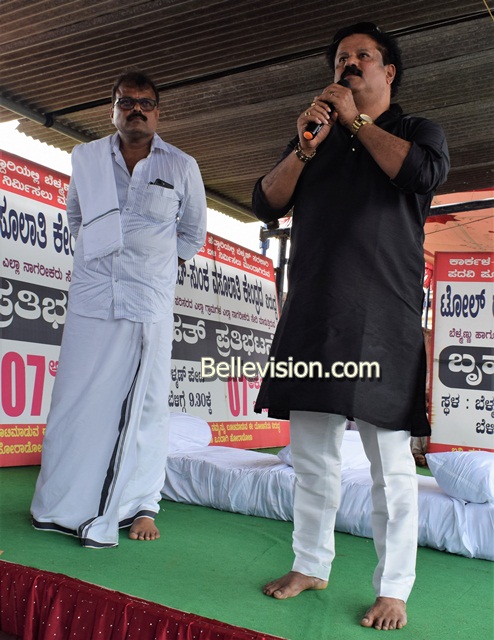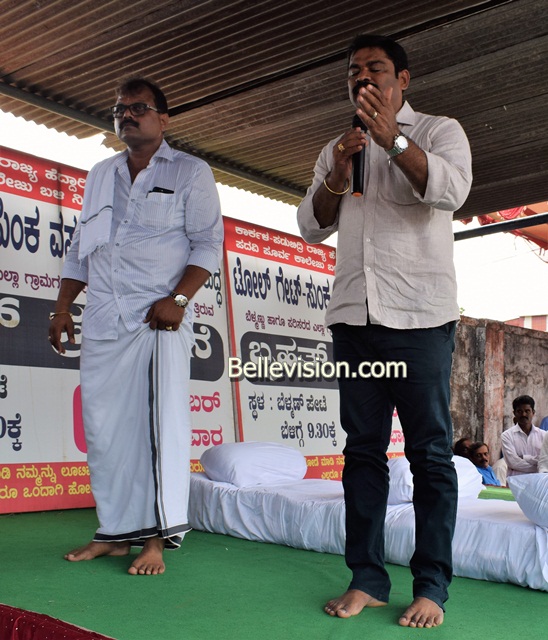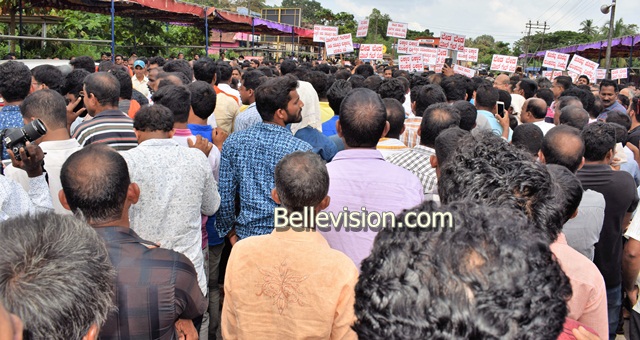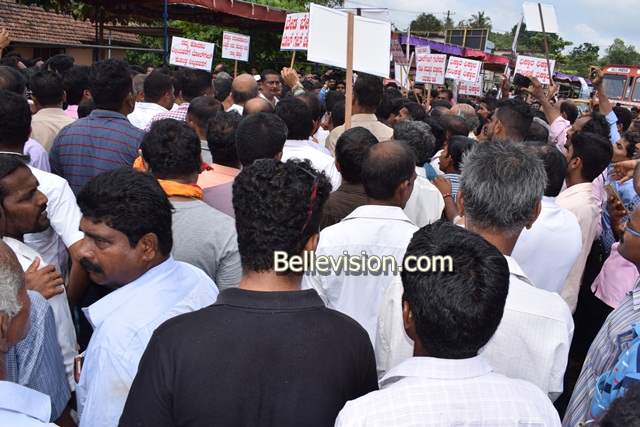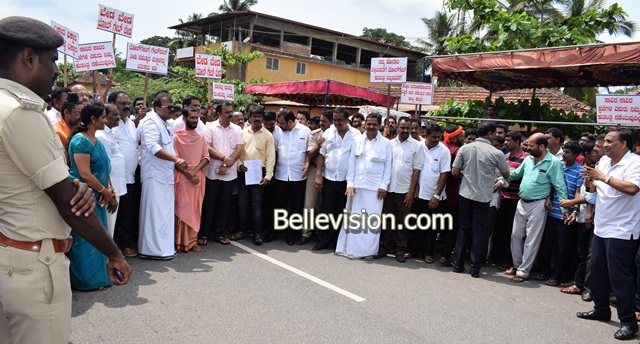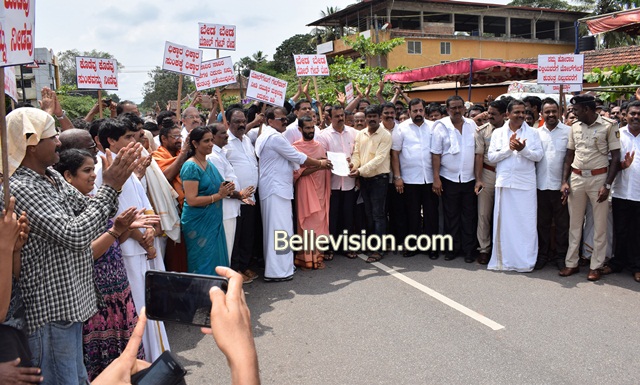 Karkala MLA V Sunil Kumar said, 'It is condemnable that the government has taken the step to collect toll without having any basic agreement during the construction of the road. It is a foolish act that toll is being collected after four years of completion of the construction of the road. As an MLA of this constituency, I will fight tooth and nail and use all my power to prevent the collection of toll and injustice to people of my constituency. I will meet the chief minister of the state within two days and ask him to take back the proposal of toll implementation here. I have already sent an appeal to the district in-charge minister. I wholeheartedly support the people for this protest.'
Fr Edwin D'Souza, parish priest of St Joseph's Church, Belman said, 'Justice will definitely be served to this struggle of people which is being done in an united manner. This struggle which has taken together people from all divisions of social strata will definitely succeed.'
Gurme Suresh Shetty and people's representatives from across political parties took part in the protest. Former MLA Gopal Bhandary, MLC Ivan D'Souza, Kaup MLA Lalaji Mendon, Belapu Devi Prasad Shetty, Harish Shetty and others were present.
The mass protest saw people from 27 neighboring villages joining hands, with voluntary support by all religious centres, vehicle owners associations, social organizations, bus owner's association, auto unions, various local organizations, elected representatives and others.
Cleanliness was given prime importance during the protest by cleaning any piece of paper or other things that fell on the way.
Truck, Tippers, and other vehicles stood in a long queue of four km.
Free transportation provided by bus owners for people who came to the protest from villages around Belman.
For all the people who took part in the protest, breakfast was served under the sponsorship of Yermal Satish Poojary and Bola Satish Poojary, while the lunch was sponsored by Crusher owners and mineral water was provided by Shirva Kollabettu Ravindra Shetty.
Well organized parking system was put in place for more than 300 trucks, countless, two-wheelers, three-wheelers and other vehicles.
Leaders of all political parties and religions were together on the dais and joined their hands together to show unity.
More than 5000 people took part in the protest. It was conveyed that the fight will be done legally, politically and through public movement.