Monthi Fest Celebrations in Sacred Heart Church Bahrain
By Francis Saldanha

Bellevision Media Network


Bahrain, 17 Sep 2018: Friday, 7th. September 2018, will be remembered by one and all in Sacred Heart Church Bahrain Parish for the solemn celebration of Konkani Catholic Community's Monthi fest. The entire Parish Konkani Community came under one roof to celebrate the feast united in the spirit of brotherhood and fellowship.
A record number of devotees along with children attended the nine days Novena and Mass in preparation for the feast conducted by visiting Priest Fr. Anil Fernandes, commenced on 29th August. Fr. Anil's nine days homilies centered on the Motherly love of Blessed mother practiced in her life. His preaching was very practical and full of conviction which resulted in attracting more than a thousand people every day. It was indeed a great joy to see hundreds of children and tiny tots offering flowers to Mama Mary daily.
The Feast Mass on Friday was attended by around 3,000 faithful. The service commenced at 8.30 a.m. at the outdoor stage, with the blessing of new corn by Rev. Fr. Anil Fernandes along with Konkani community Spiritual Director and Assistant Priest Rev. Fr. Darrel Fernandes. This was followed by floral offerings to Blessed Infant Mary by the children to the singing of traditional hymns Sokkod Sangatha Meliam and Moriek Hogolsiam.
A grand procession then led the congregation to the Sacred Heart Church where the solemn Feast Mass was held and was concelebrated by Rev. Fr. Anil Fernandes along with Konkani Community Spiritual Director Rev. Fr. Darrel Fernandes and other priests in attendance. Candles were presented to the Pirjent and Muddoms.
Fr. Anil, in his homily, spoke about how we must imitate the virtues of Mary who is our model in living a life as Mother. The choir organized by Freddy D'Souza was well appreciated and helped the congregation to participate in the celebration meaningfully. Spiritual Director of the Konkani Community Fr Darrel thanked Rev. Fr. Anil and all those involved in organizing the Novena and feast services. At the end of the feast mass, the congregation was served with traditional roce mixed with newly blessed paddy and refreshments.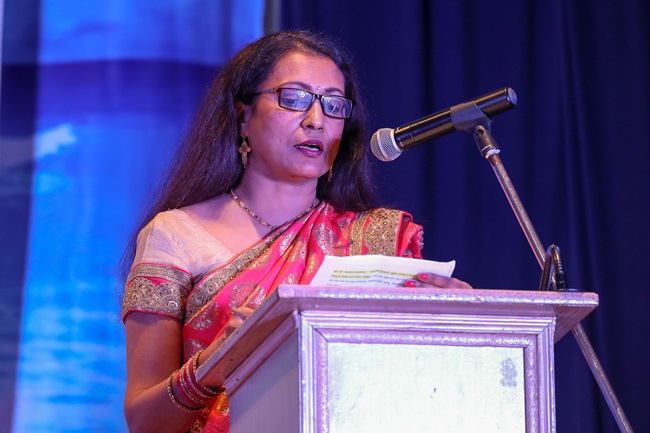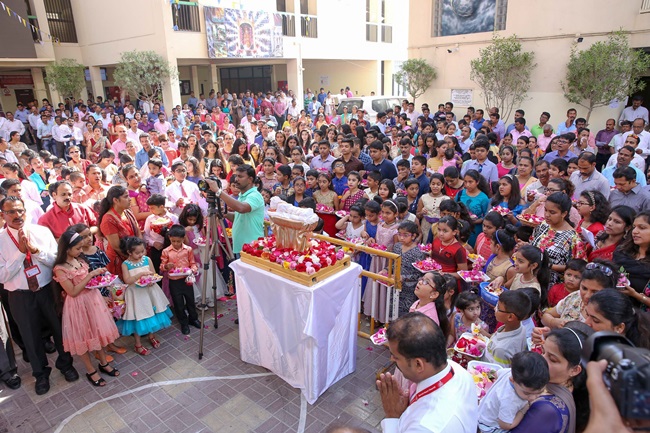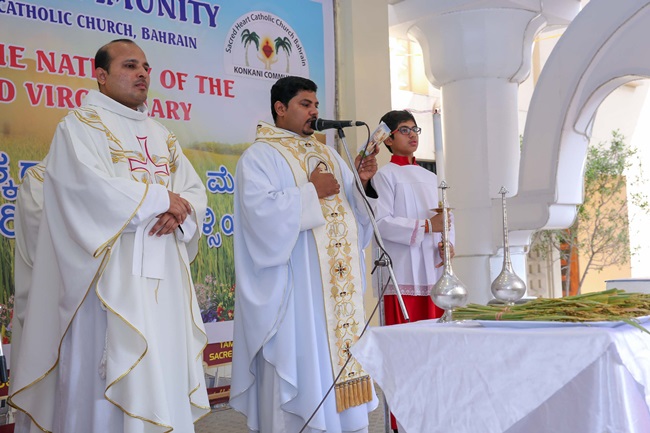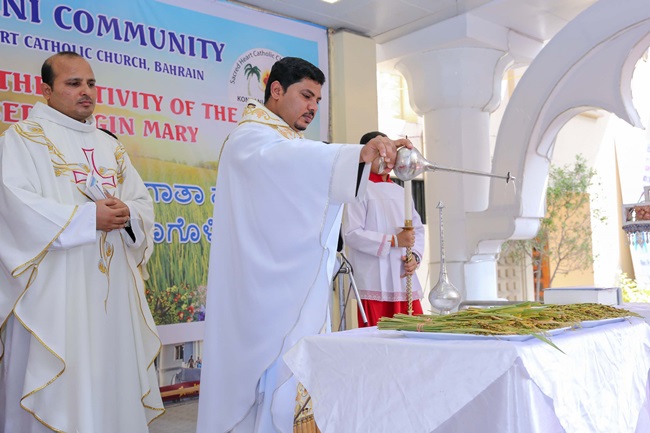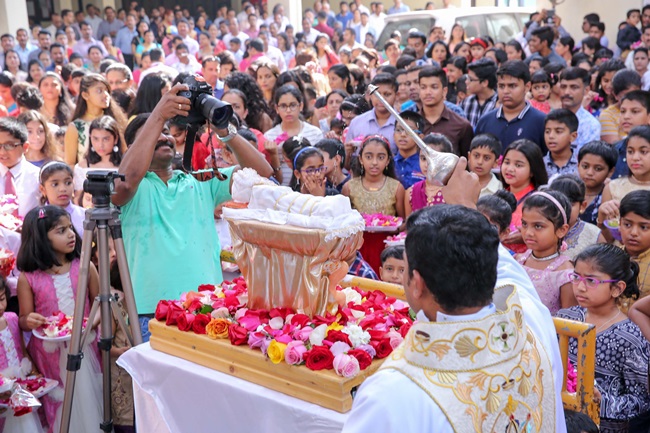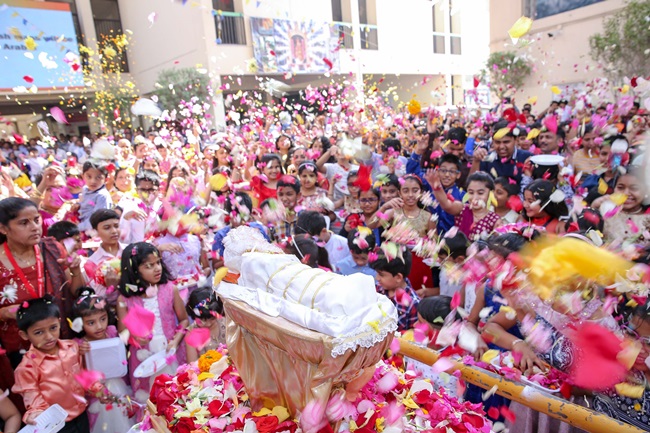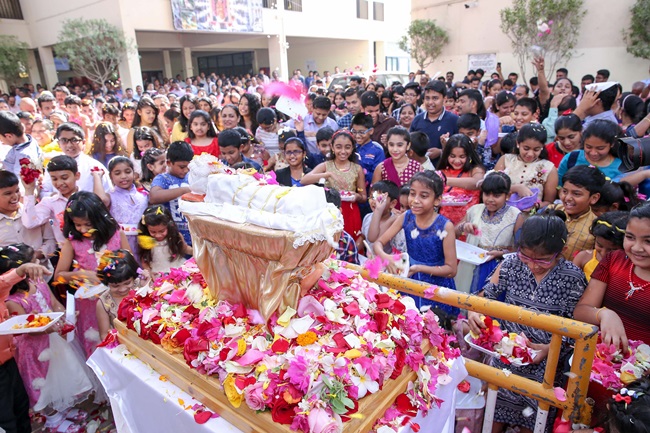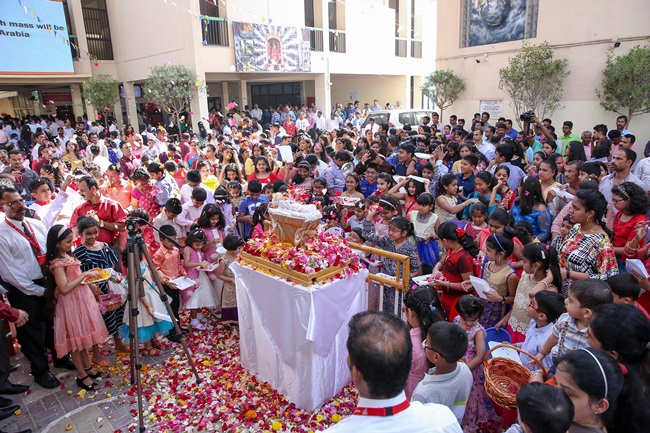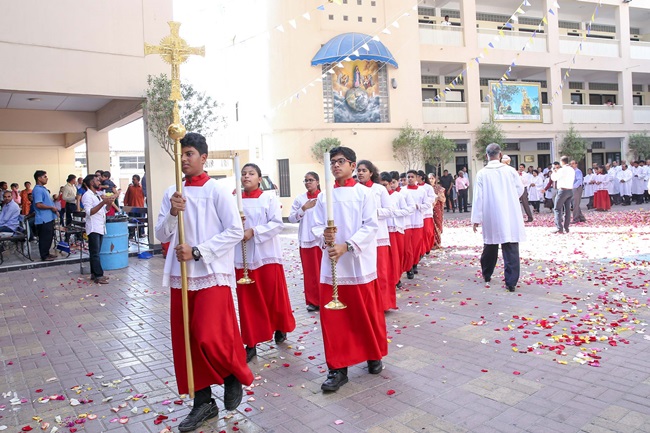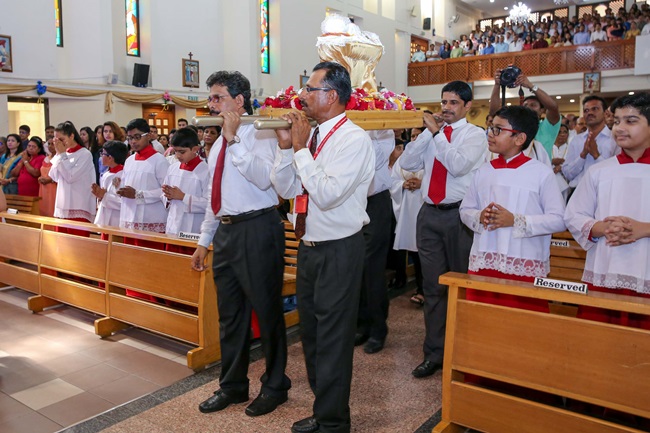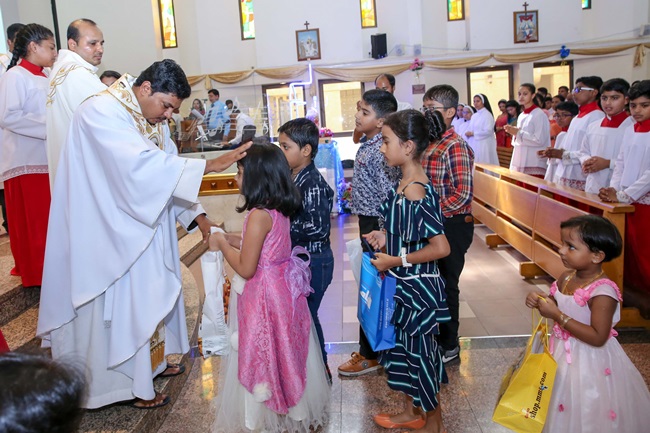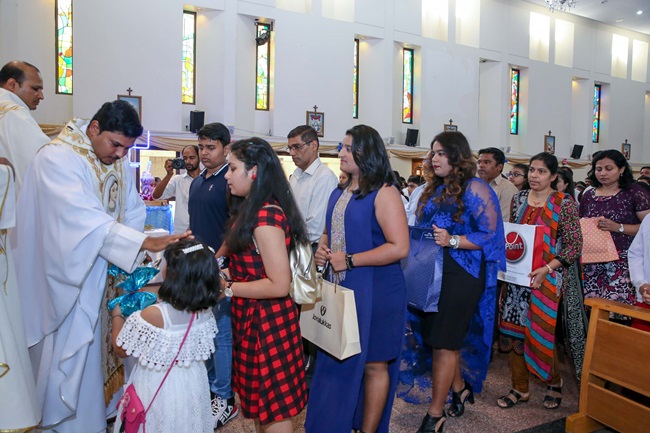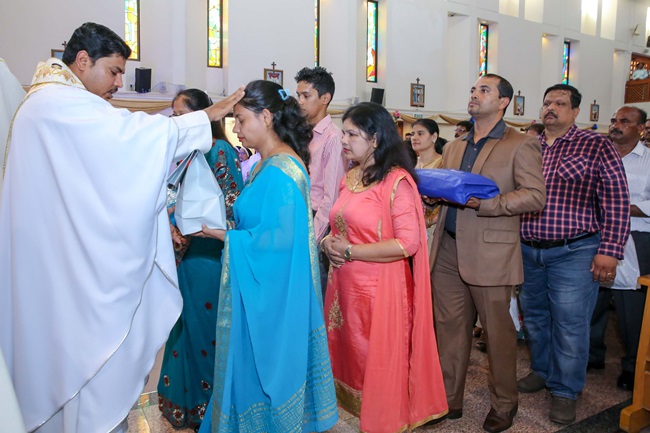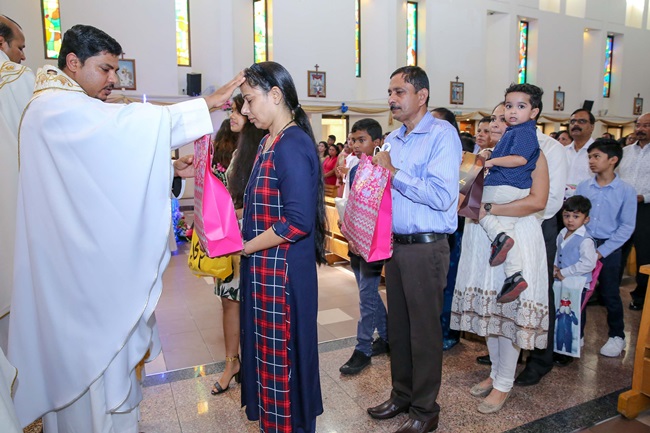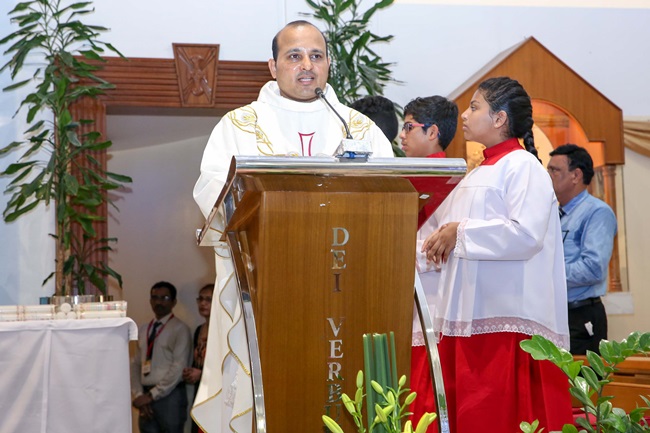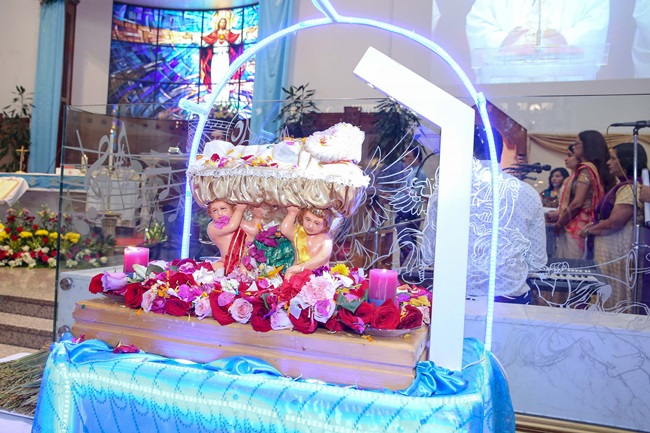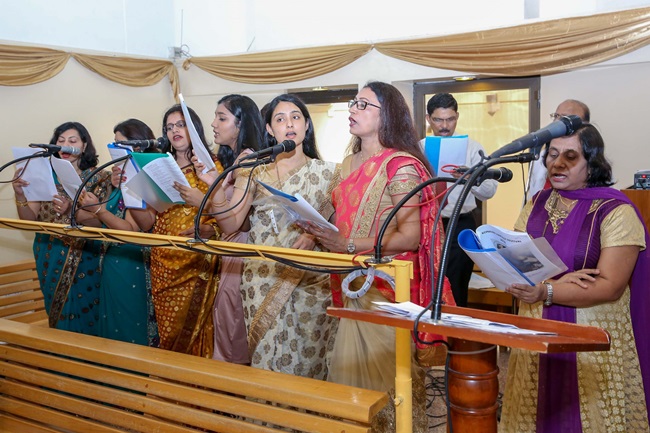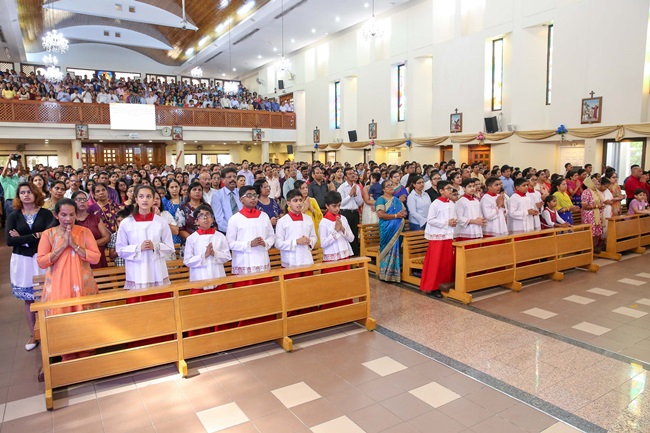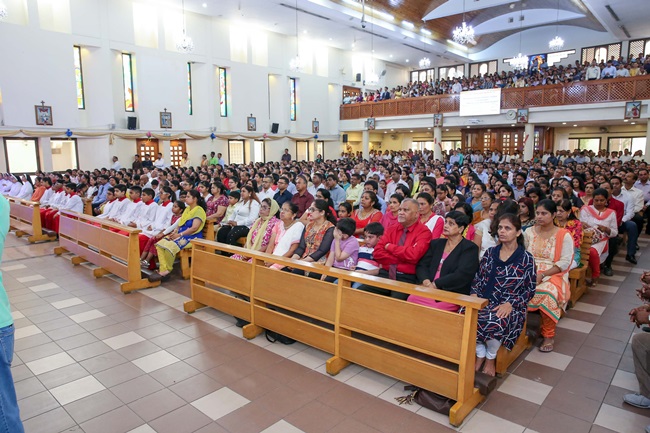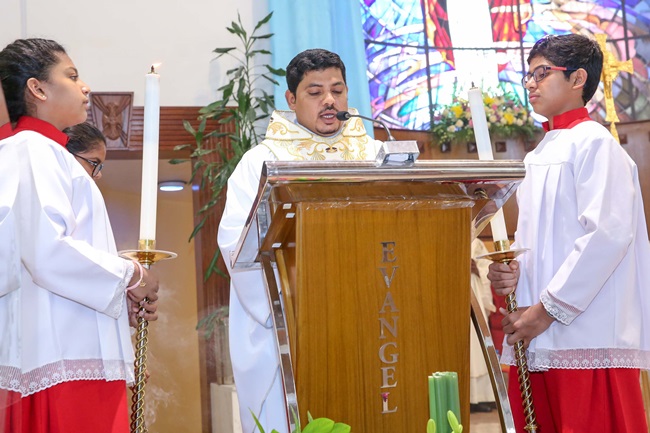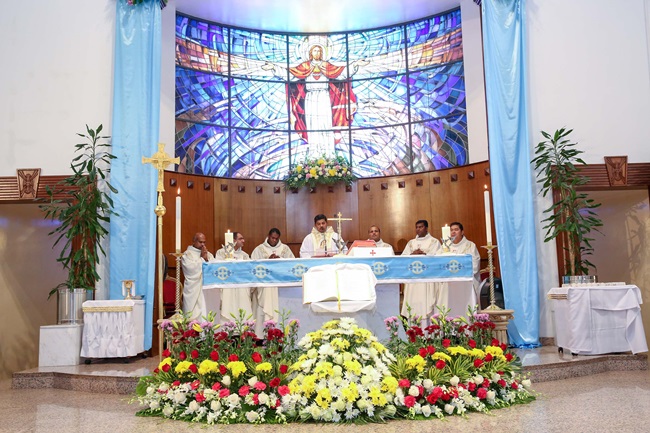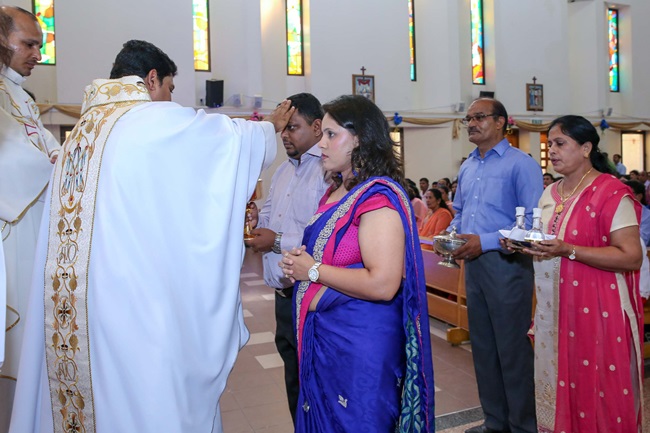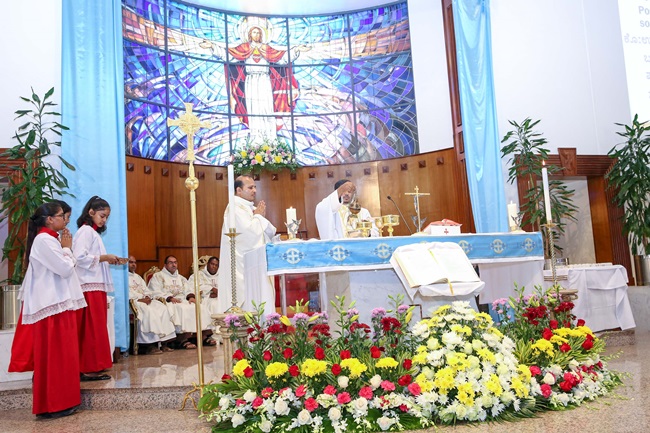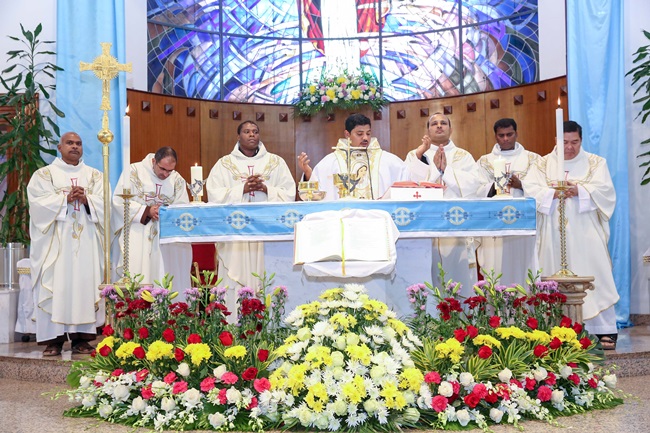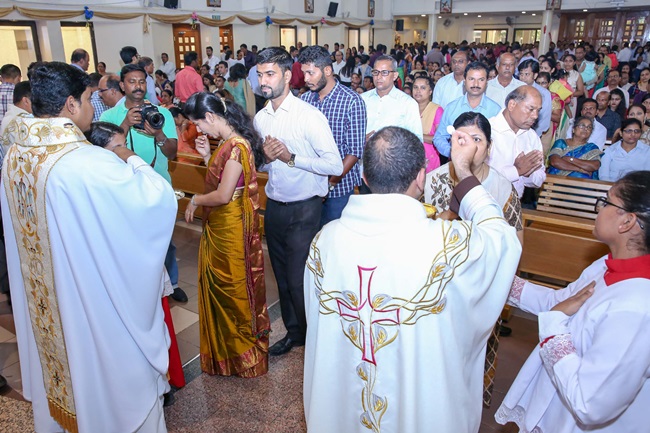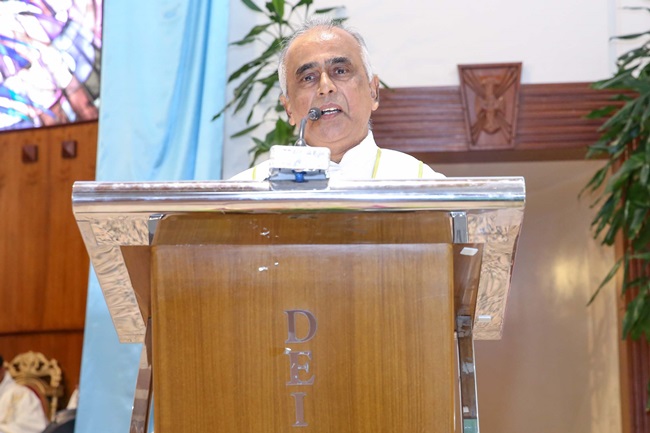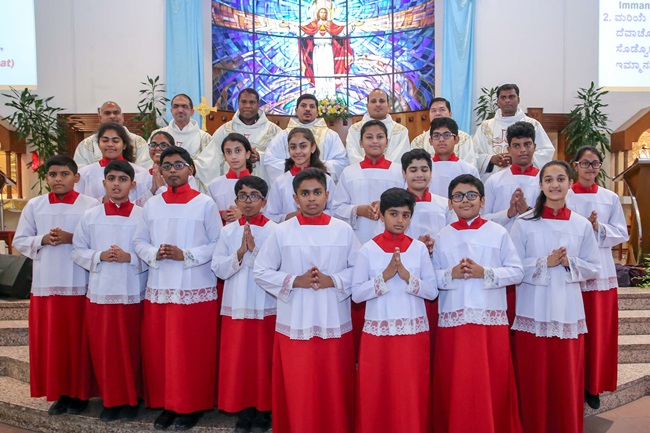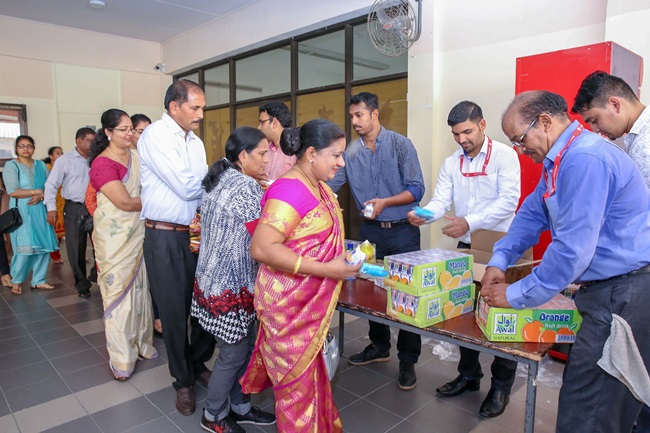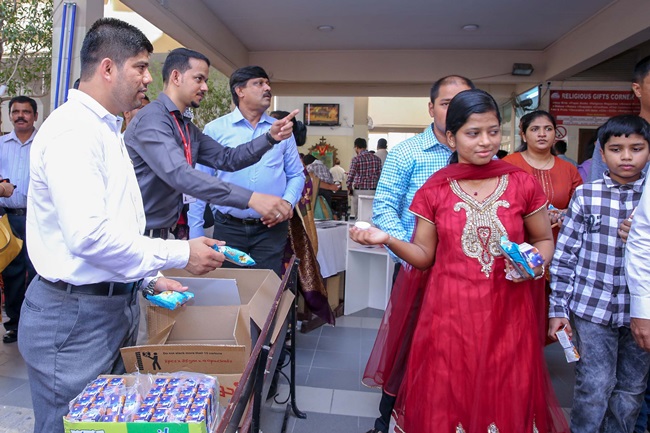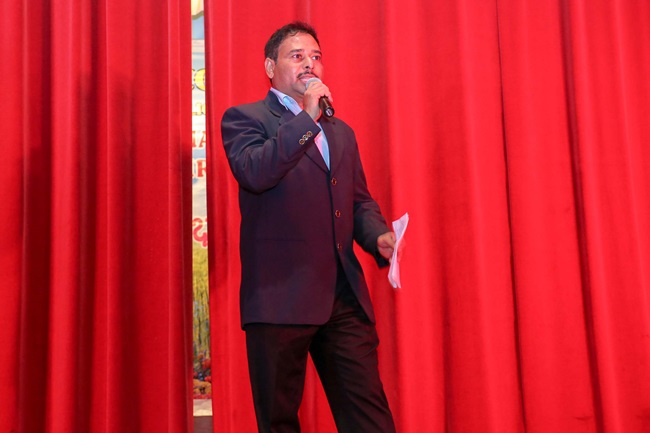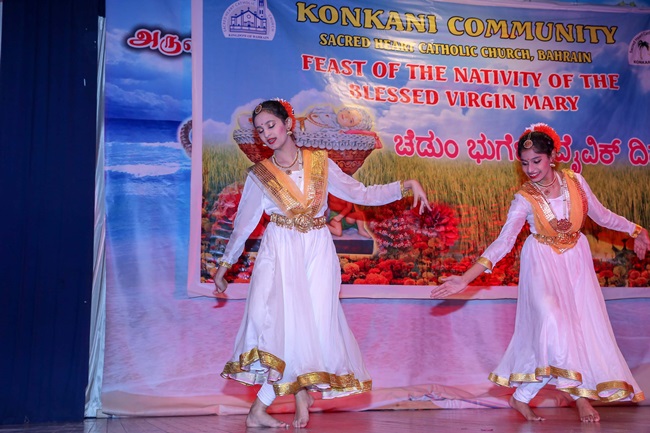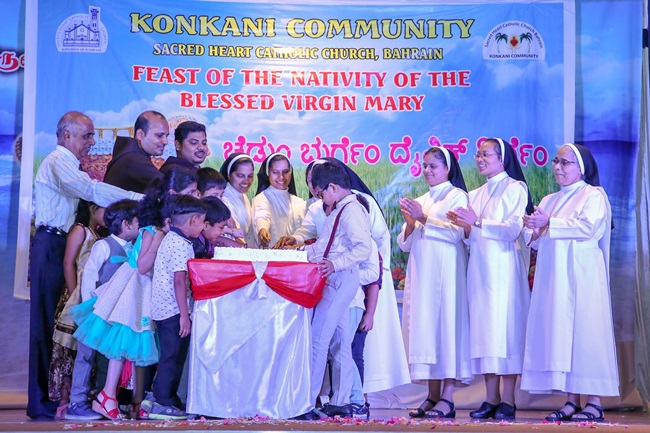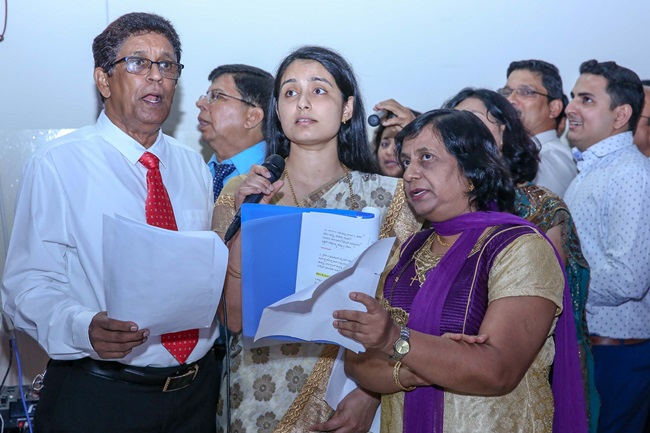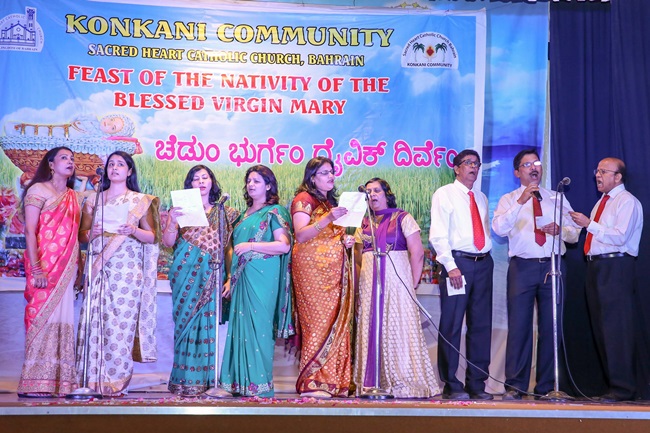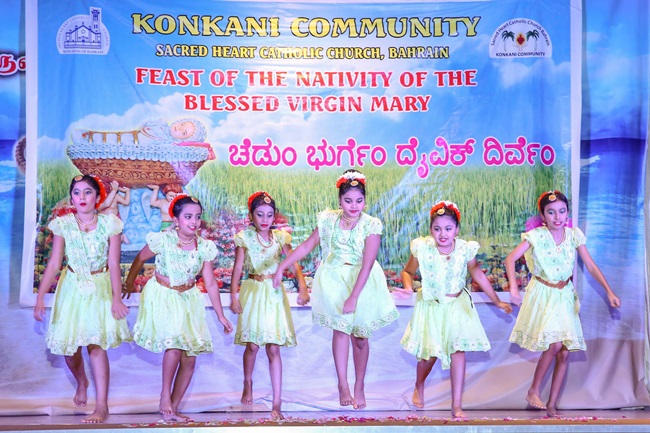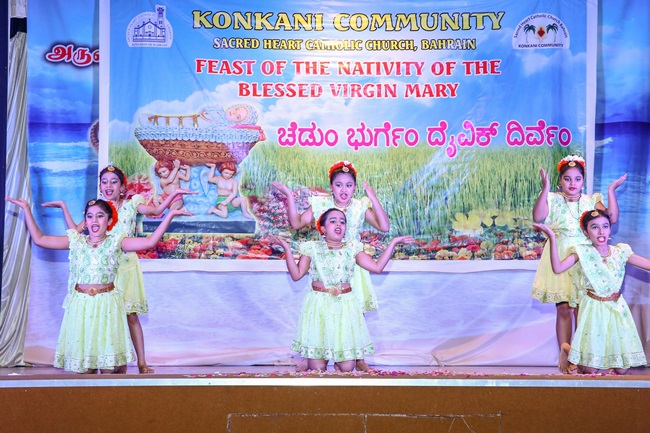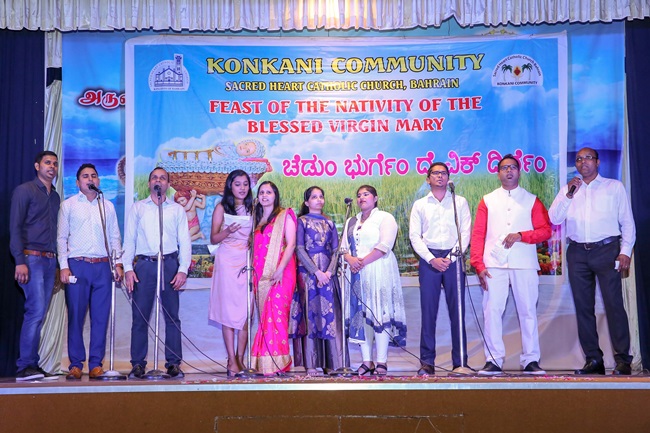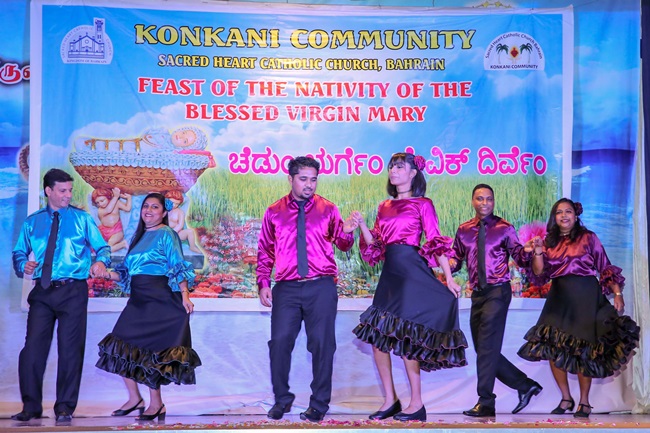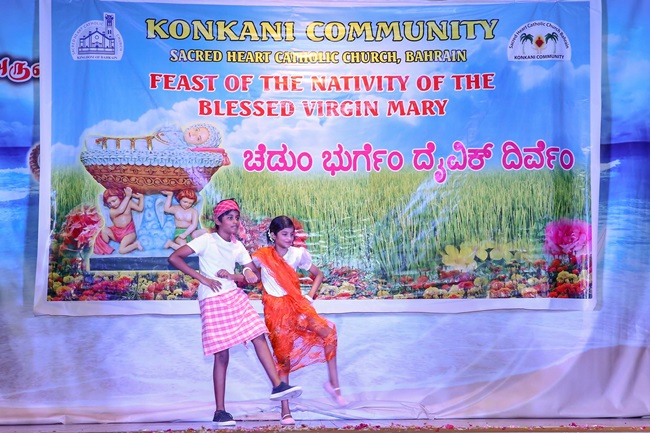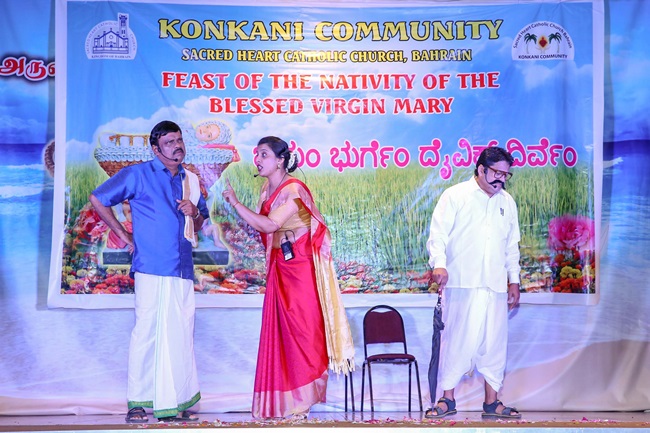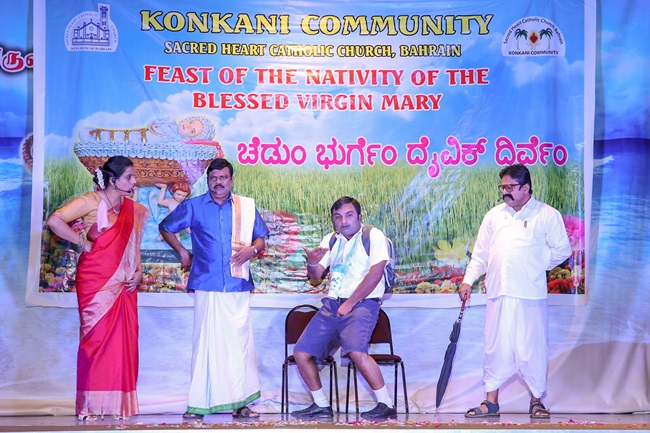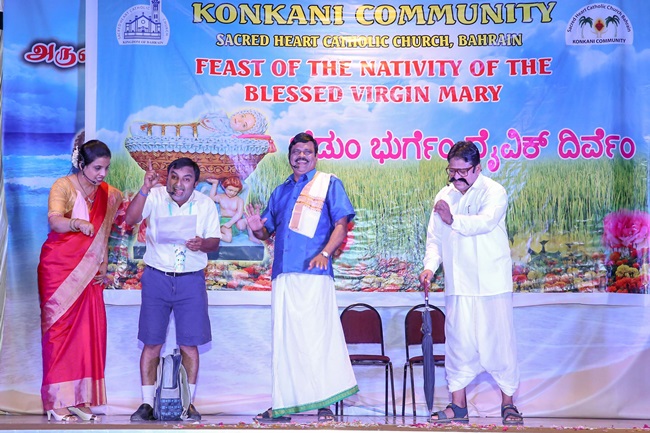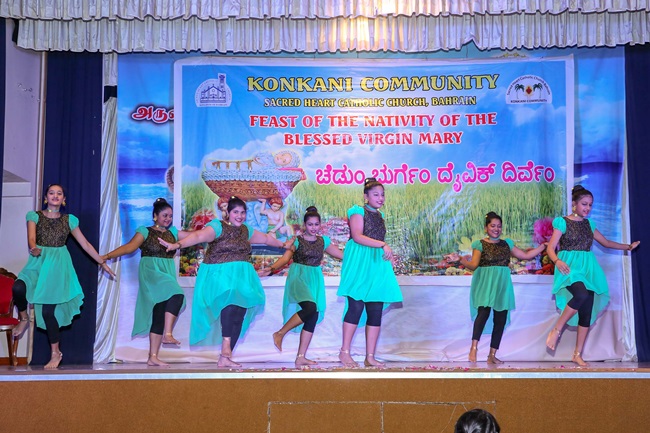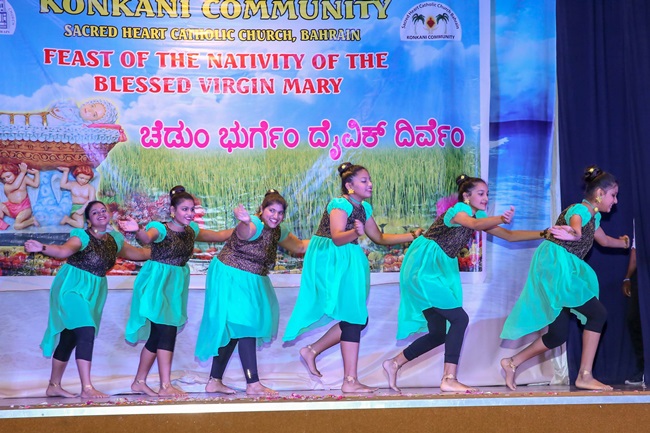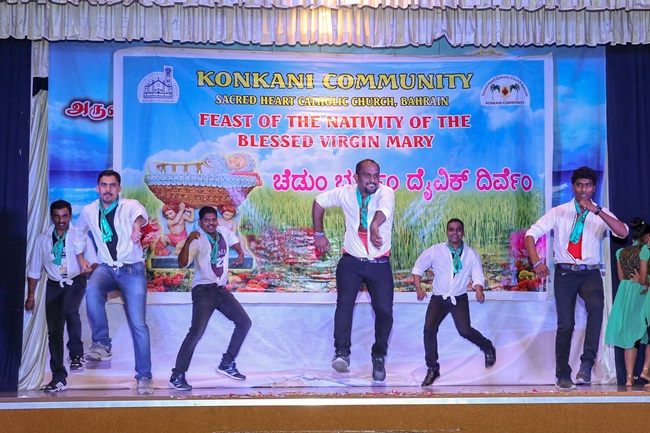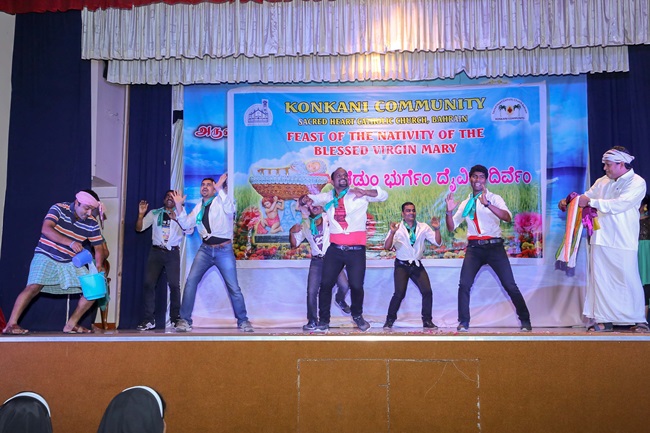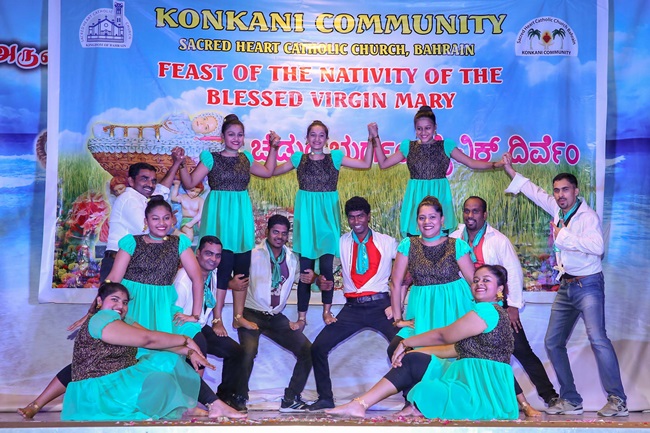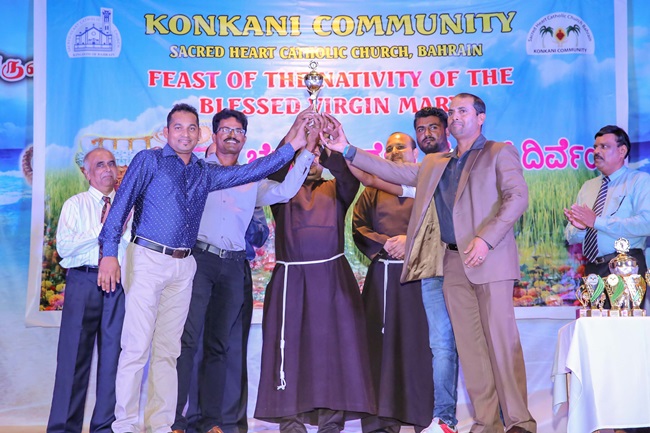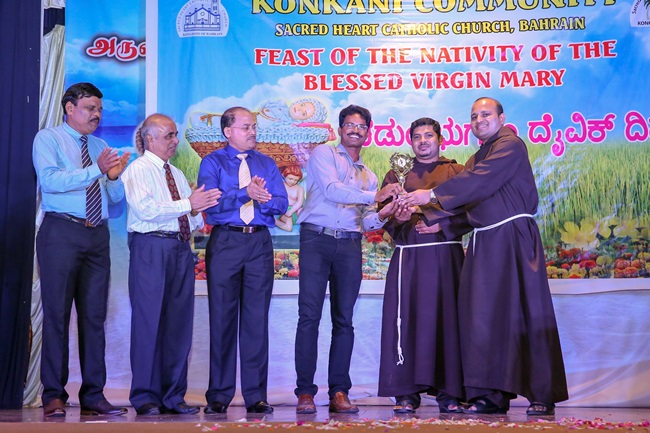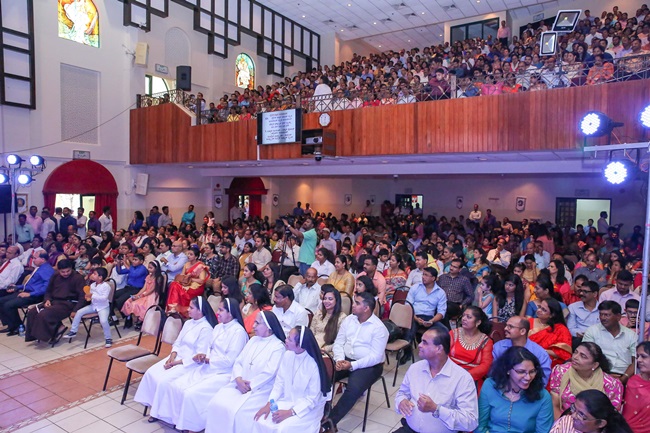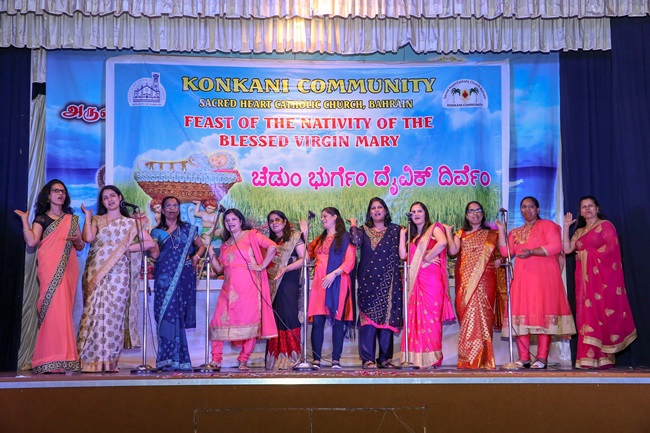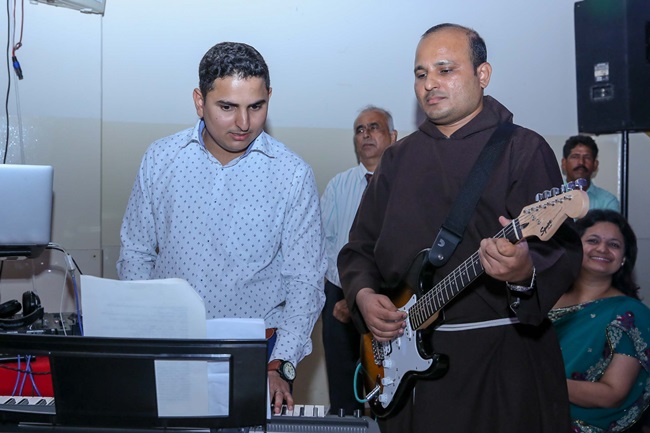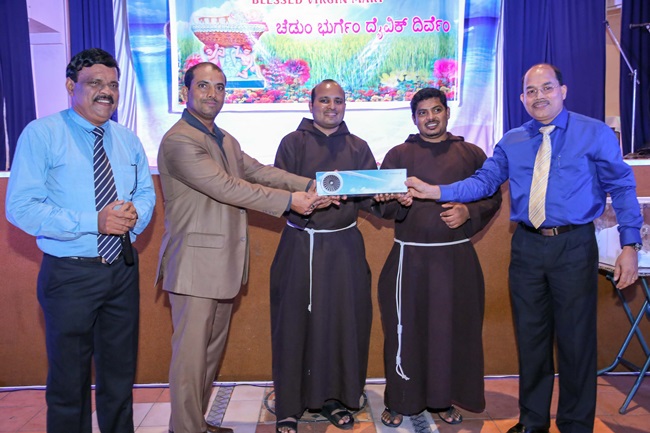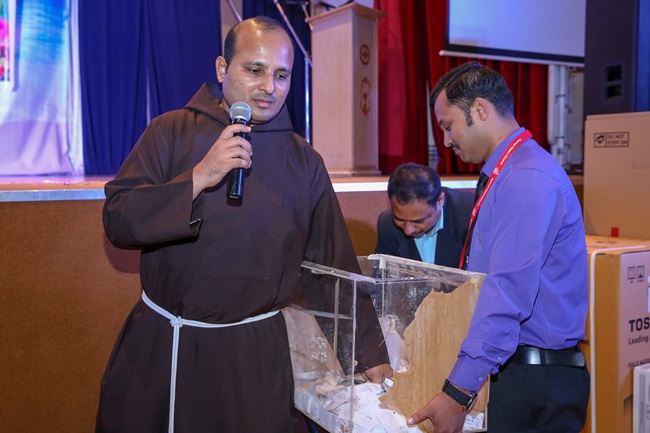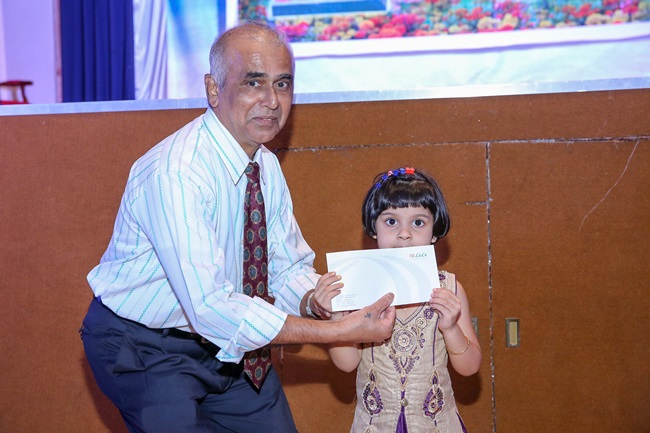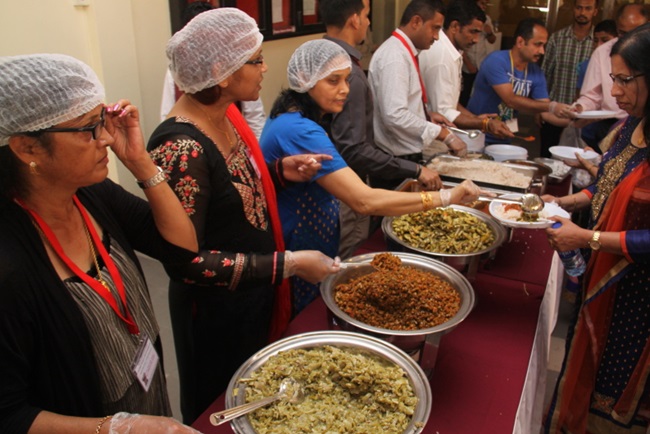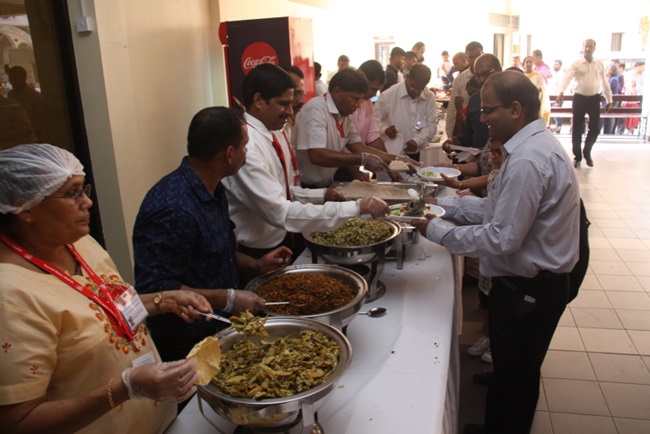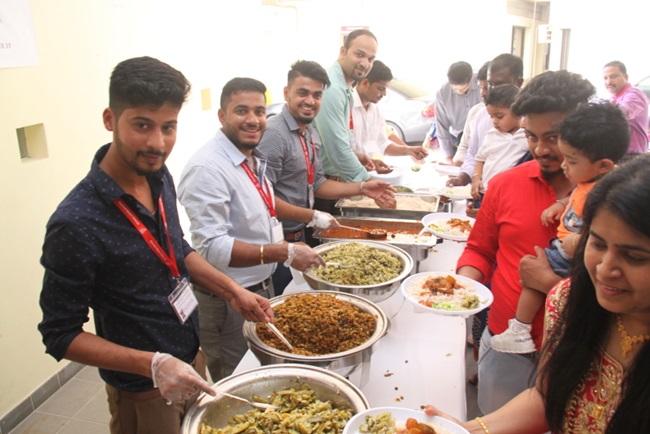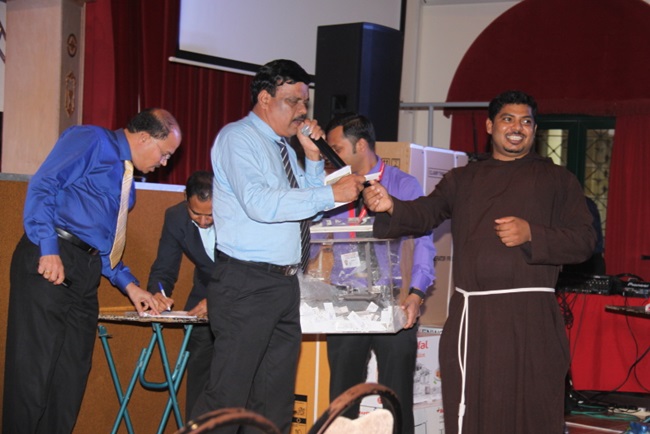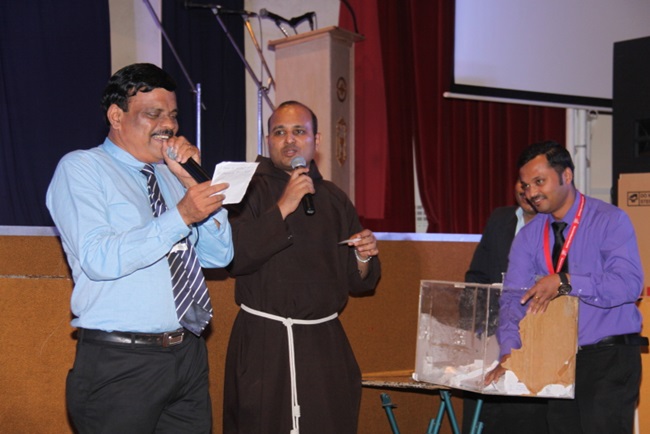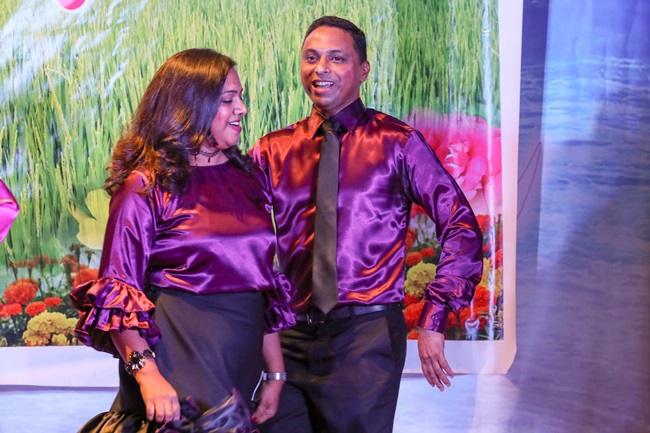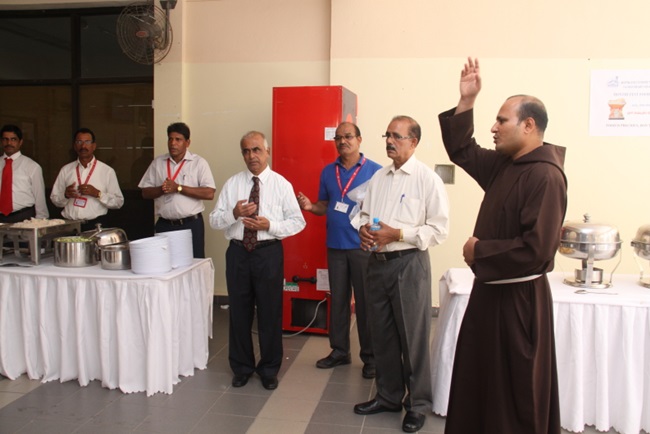 A short cultural program was then held in the Our Lady of Arabia Auditorium which began with an invocation dance by youngsters Ayona Rodrigues and Echelle Sequeira, choreographed by Namitha Salian. Fr. Anil, Fr. Darrel and Carmelite Sister were then led to the stage by Konkani Community Leader Henry Castelino for the cutting of the cake which concluded with brief addresses by Rev. Fr. Darrel. The congregation was then treated to a scintillating dance for the song "Kaliz gutur gutur kortha" by Rachelle, Ziona, Viona, Ferrel, Michelle, Clarissa and choreographed by Namitha. Dance for the song "Maria Pithache" by Mable and Meghan, choreographed by Succorine and "Cha Cha Cha" dance by Xamaro, Dancia, Mark, Collin, and Simon & Teena, choreographed by Teena Monis. A fusion dance presented by Ajay, Sunil, Roshan, Joel, Avinash, Olwin, Sujay, Stany, Savion, Sharlene, Sonia, Rachel, Jenifer, Susan, Flecy and Michelle, choreographed by Ajay and Sonia Lobo. GVOM participants presented a melodious song "Jai Jai Konkan Matha". The Konkani Community Choir then sang the melodious song "Konkani amchi mai bhas".
This was followed by rib ticking hilarious comedy skit "Pokri Pooth" written by Stany D'Souza, Paladka and enacted by Hilary Tellis, Stany D'Souza, Premila Martis, and Sujay Pinto; music was provided by Prinson Machado and the audience just could not stop laughing.
A song "Presser Cooker Sasumai" composed by Fr. Darrel and was sung by the Nurses Group, Shanthi, Teena, Alfreeda, Felcy, Veera, Gretta, Gladys, Anitha, Gracia, Pramila, Elsy and Pricilla. Music was provided by Fr. Darrel and Prinson Machado.
Trophies were distributed to Monthi fest Cricket tournament winners - Namma Kudla B and runners-up Sacred Heart Seniors, commentators and Umpires by Fr. Anil Fernandes along with Fr. Darrel and Stany Fernandes, who was the main coordinator for the Monthi Fest 2018 Cricket tournament.
After the vote of thanks by Konkani Community core member Sandra Sequeira, a lucky-dip draw was held and the prizes for these were donated by well-wishers. Mysore Bhavan Restaurant catered to a sumptuous vegetarian meal. The costs of the event were covered through support from various Community members and benefactors who donated wholeheartedly and extended their support as truly one united community. Sound & Music was provided by Francis Lobo; photography by Edwin D'Souza and Arun Fernandes compered the event.
Monthi Fest 2018 Around the World - Photo Albums: