Houston Konkan Catholic Association celebrate Monthi Fest
By Maureen Crasta

Pics by Roshan DSouza

Bellevision Media Network


Houston, USA, 12 Sep 2018: Houston Konkan Catholic Association (HKCA) celebrated "Monti Fest" on Saturday, September 8th, 2018 at the Holy Family Church in Missouri City, Texas. The mass was celebrated by Rev. Fr. Joy James and the homilist was Rev. Fr. Sunny Joseph, who explained to the congregation the significance of Monti Fest for Konkan Catholics and concluded with the blessing of the new crop (Novem). The lectors were Cyrus D'Souza and Chris Pinto while Amanda Bush cantored the psalm with her melodious voice. The offertory was by Basil Kenny and family.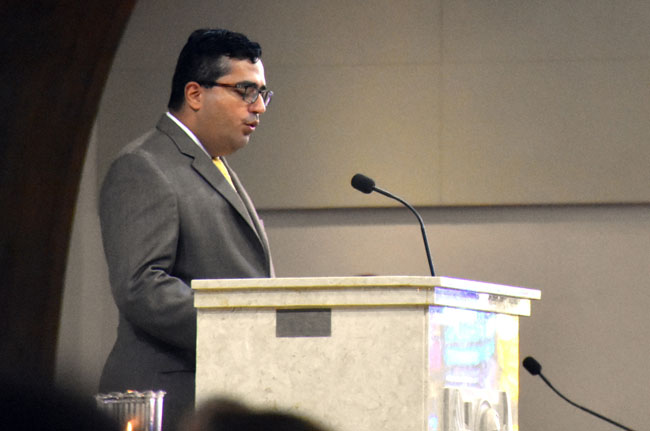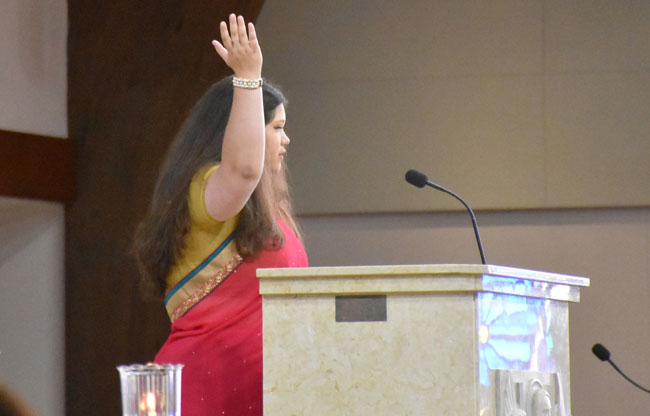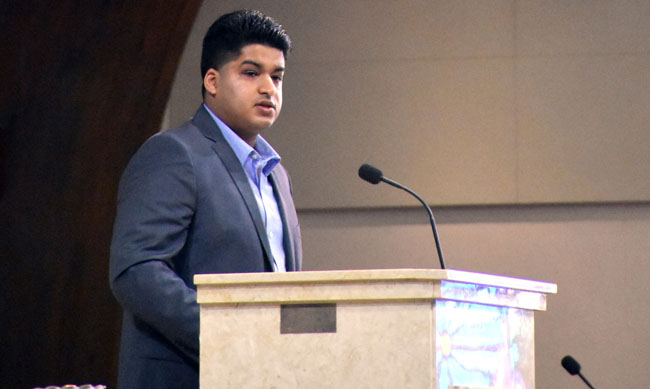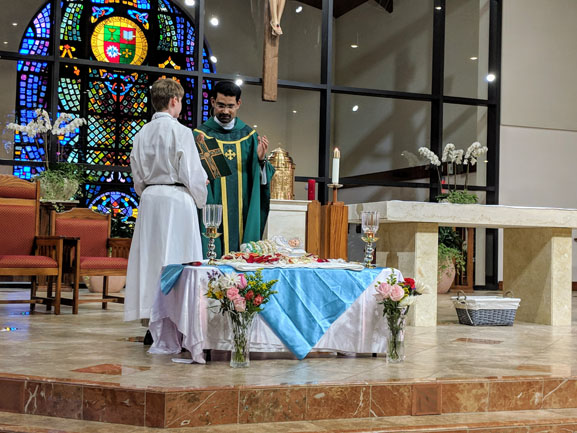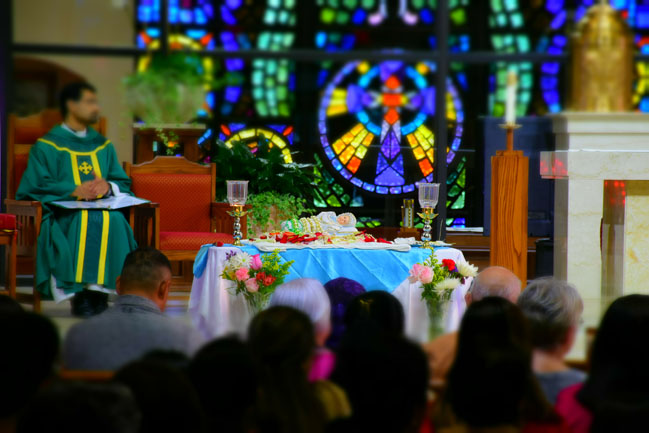 The program began with carrying of the Bambina in a solemn procession to the Parish Hall with members singing the hymn "Sokkod Sangatha Mellyam". Colorful fresh flowers were showered on the Blessed Virgin Mary to the hymn of "Moriyek Hogolsiyam".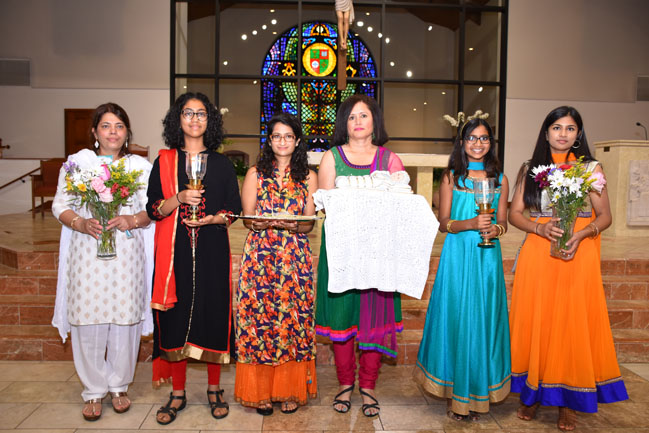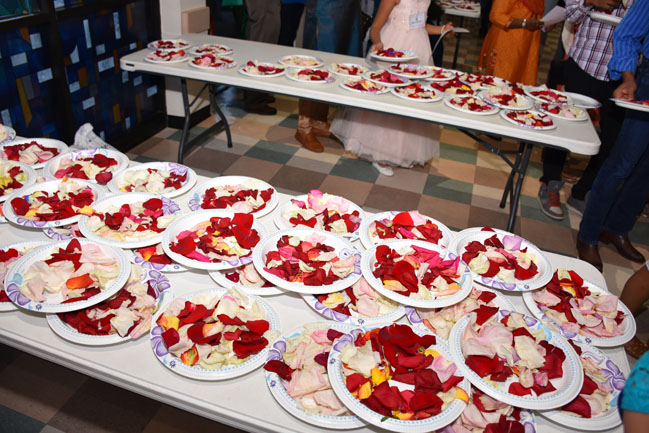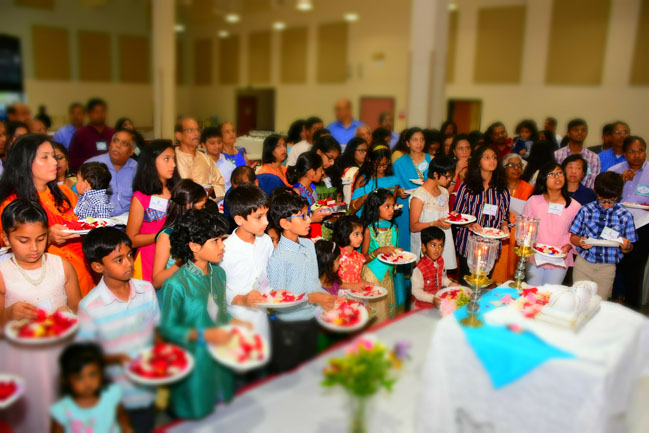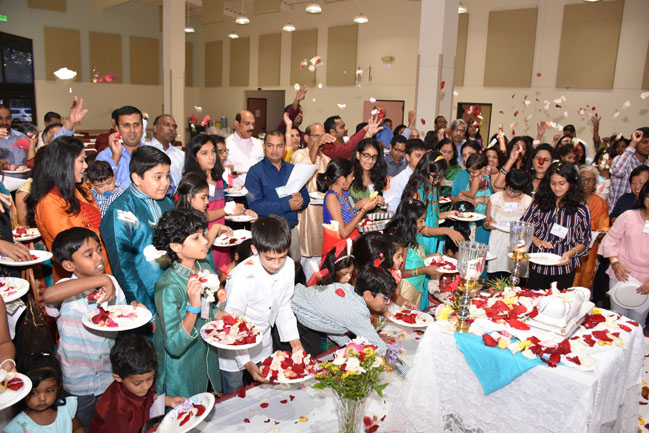 Events Director, Ronald Crasta extended a warm welcome to the guests and thanked them for turning up in record numbers for this event and expressed his appreciation for their continued support to HKCA.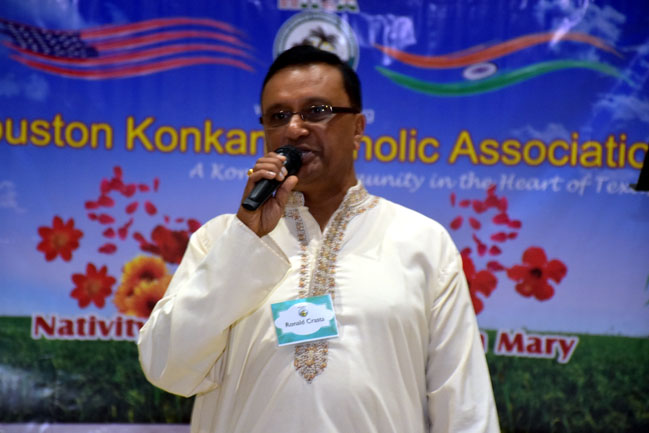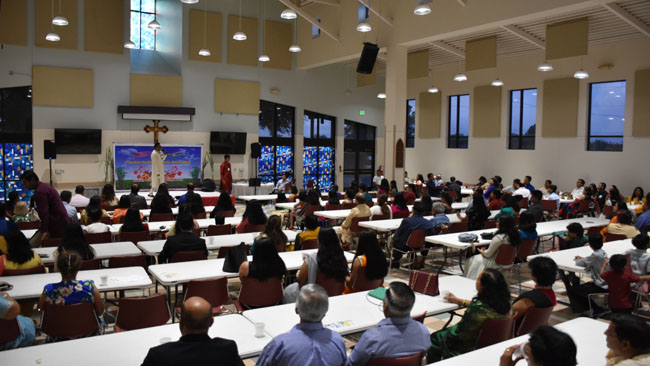 Alphonse and Shalini Lobo introduced their dear friend, popular Music Composer and Singer, Sri Norbert (Nobby) Pereira and wife Nancy. Nobby hails from Mangalore and has performed at several shows in India, the Middle East and North America. His journey began at age 19 with his first song 'Prathver Kallok Mandtana' and he went on to receive critical acclaim for several of his music albums.
Alphonse awarded Nobby with a 'Plaque of Appreciation' from HKCA, while Shalini presented him with a Texan Cowboy Hat to commemorate his performance at this festive Houston event.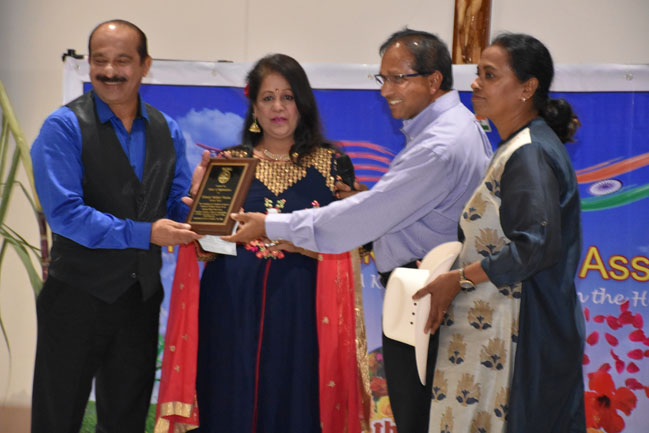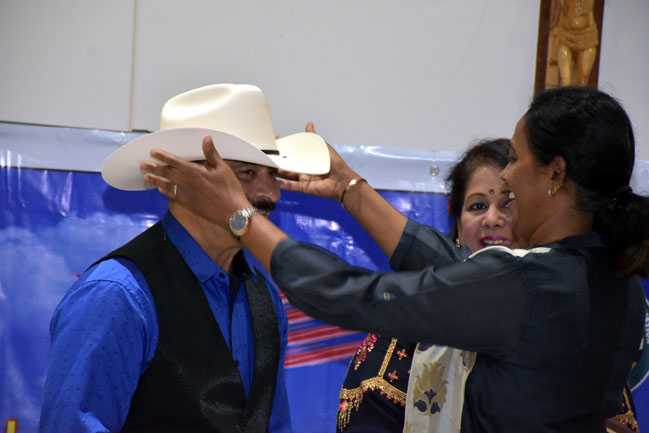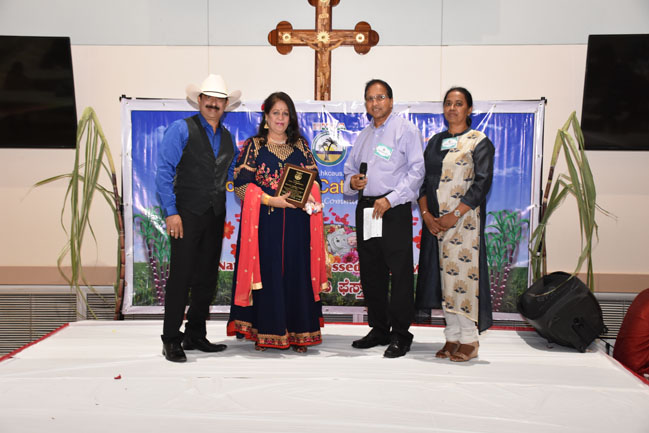 Norbert and his wife rocked the stage with several of their compositions ranging from soulful ballads to the preppy Rock n Roll and interspersed with popular songs such as "Rosaline" and "Maria" and ending with a catchy Baila that had the crowd on their feet, dancing away the evening and asking for encores.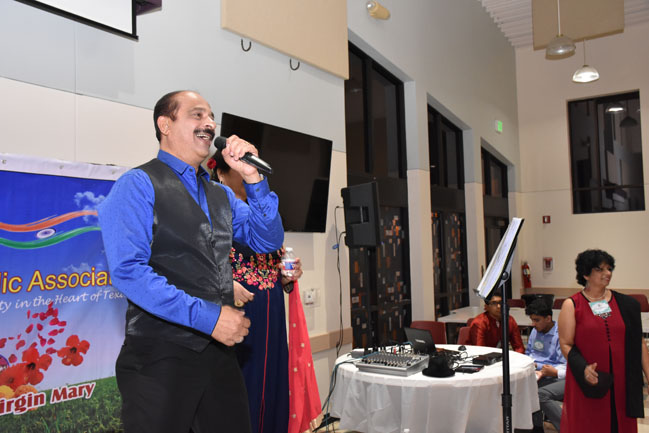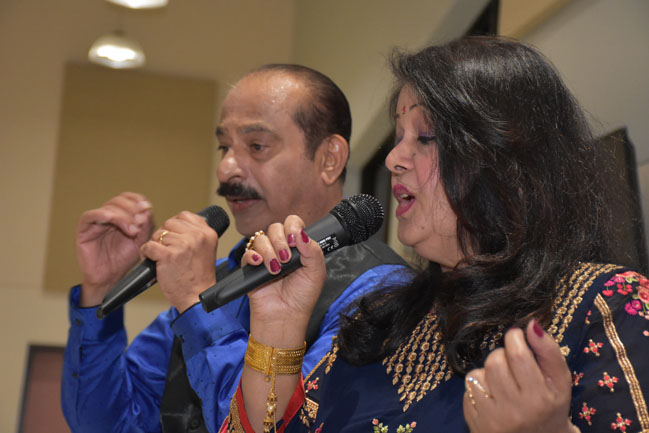 It was time to reflect on the solemnity of the occasion, and Valerian Alva reiterated to the guests, the roots of Monti Fest and the significance of the "Novem" which was mixed in milk and distributed to all participants as a symbolic gesture of thanksgiving for our Lady's blessings.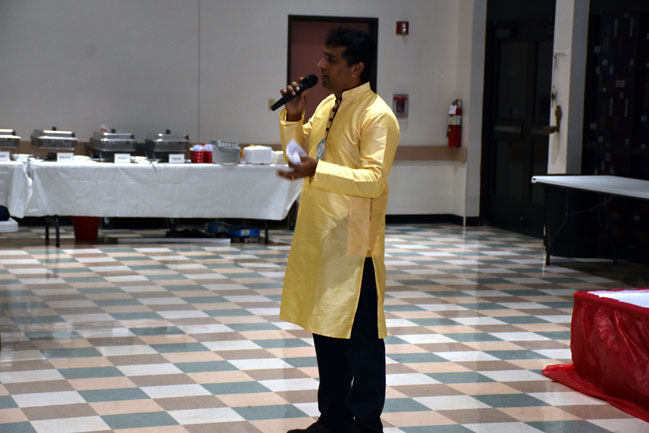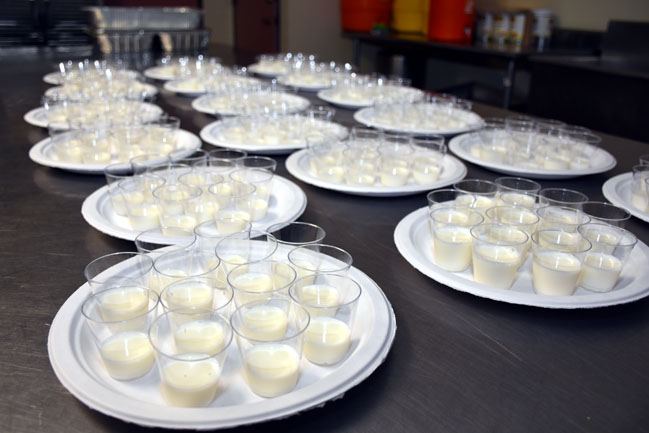 The event was graced by Rev. Fr. Sunny Joseph who reiterated the Holy Family church's commitment to celebrating Monti Fest annually with Konkan Catholics. He then led 'The Grace before Meals' after which guests sat down to partake in a joyous feast – the Traditional Mangalorean Meal lovingly prepared by HKCA members. Sumptuous dishes such as Polov, Tendli with Cashew, Moong Sukka, Channa Sukka, Karathen, Karumb and the crowd favorite "Vorn" evoked powerful nostalgic childhood memories in guests and were greatly appreciated and relished by all.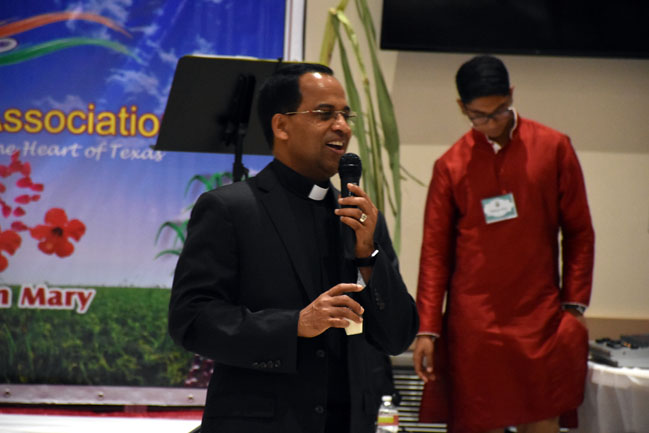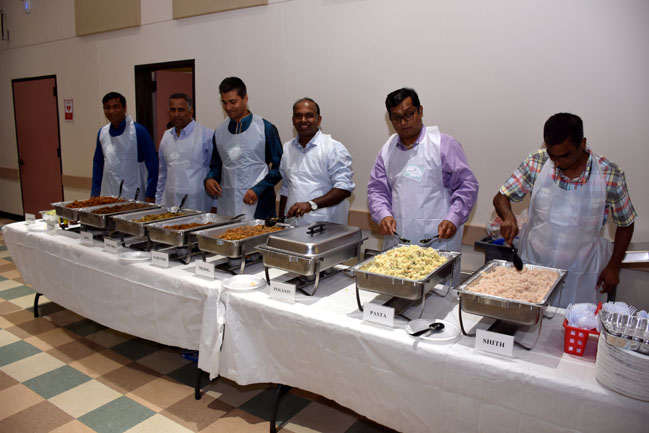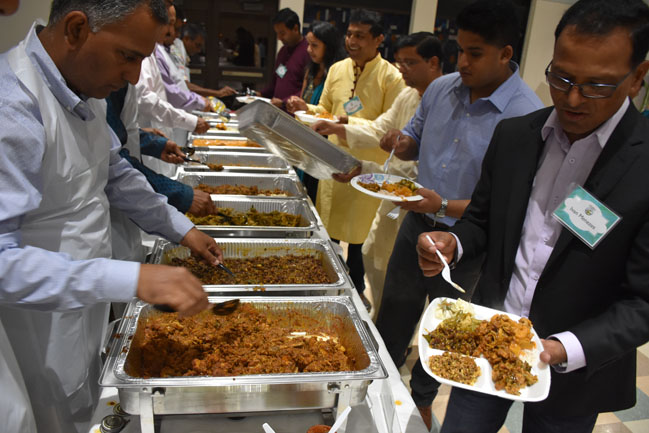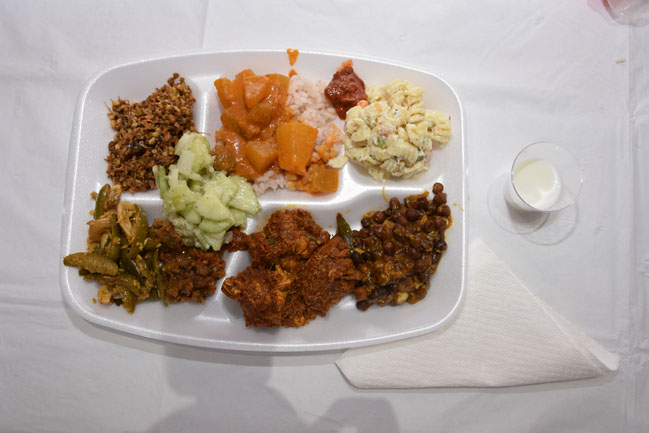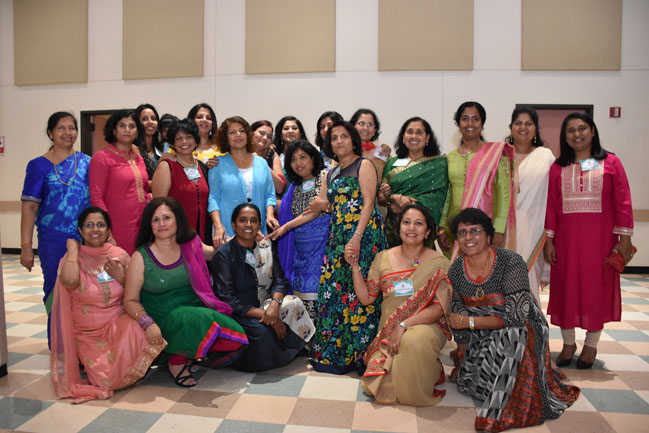 After the meal, Frank Saldanha highlighted HKCA's many accomplishments for 2018, and briefed guests on exciting upcoming events for rest of the year.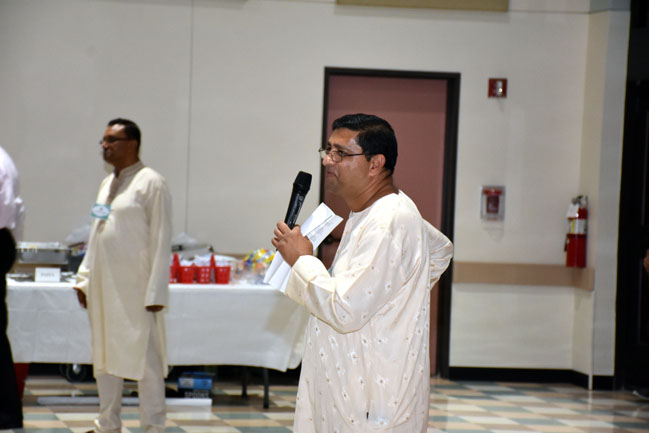 Nobby and Nancy Pereira broke out into a lively and infectious nonstop 'Baila' session that propelled the crowd to the dance floor, whistling, cheering and performing energetic moves in a glorious finale that will be remembered for a long time to come.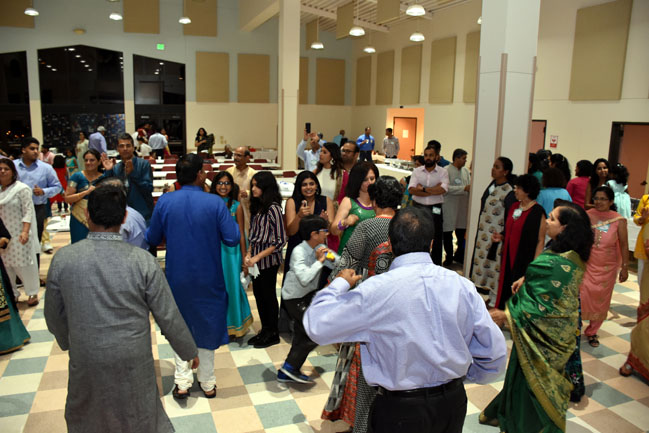 The arrangements for the musical part of the evening was beautifully managed by musician, Michael Moras who was ably supported by young DJs, Ashton Alva and Aaron Mathias.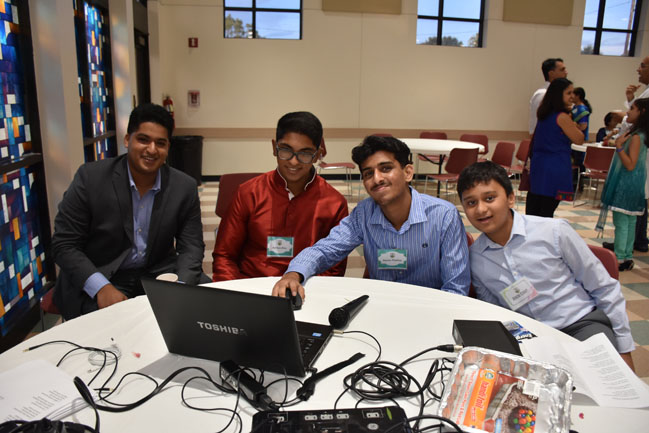 The Vote of Thanks was given by Ronald Crasta and with that, the event drew to a close. Home grown sugarcane was distributed to all participants, much to their delight.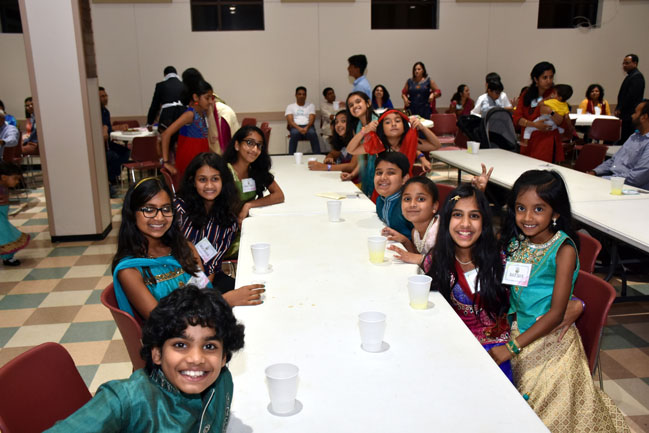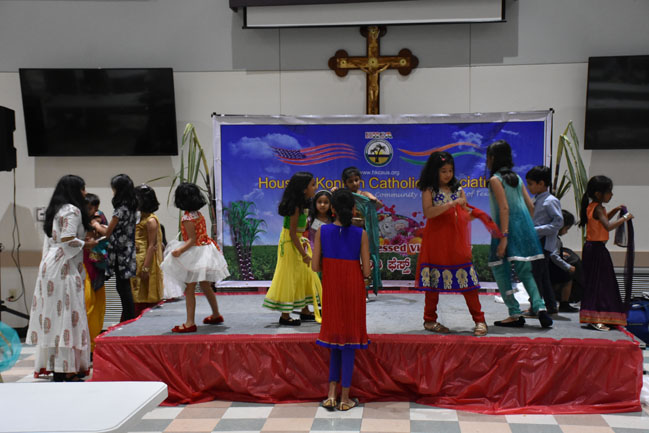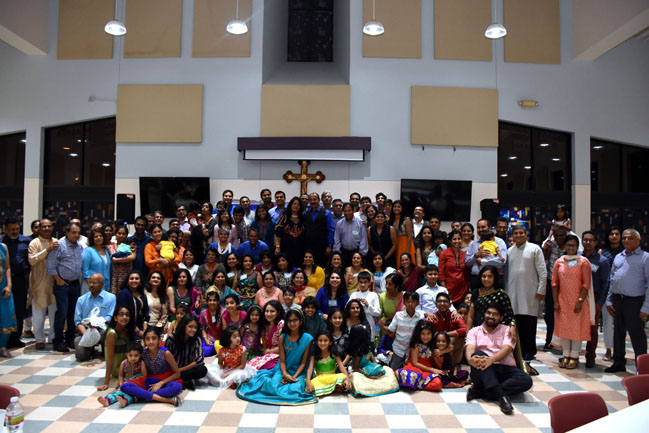 It was truly a memorable celebration of devotion and unity, organized on a grand scale by President Vivian Madtha along with the Core Committee Members and many dedicated members behind the scenes.
Monthi Fest 2018 Around the World - Photo Albums: