Monthi Fest celebration at St Mary's Catholic Church, Al Ain
By Ronald DSouza

Bellevision Media Network


Al Ain, 09 Sep 2018: With great joy, the Konkani community of St Mary's Catholic Church, Al Ain, celebrated Monthi Fest on September 7, 2018.The celebration began at 10.00 am with blessing of new crop, near Mother Mary's Grotto by Fr Maxim Cardoza, assistant parish priest of Jebel Ali church and Fr Stalin Varghese, parish priest of Al Ain church, followed by showering of flowers with the hymn 'Sakkod Sangatha Mellya', glorifying and honoring Mother Mary. All children offered flowers to Mother Mary in a traditional way. Thereafter, the paddy was brought to the altar in a procession.
A large number of devotees took part in the solemn Eucharist. The main celebrant of the mass was Fr Maxim Cardoza. During the mass, as per tradition, the new harvest was blessed and placed in front of the altar. Young children and adults offered fruits, vegetables and other offertory to God with a grateful heart. A melodious choir by Clara and group was the highlight of the festal celebrations.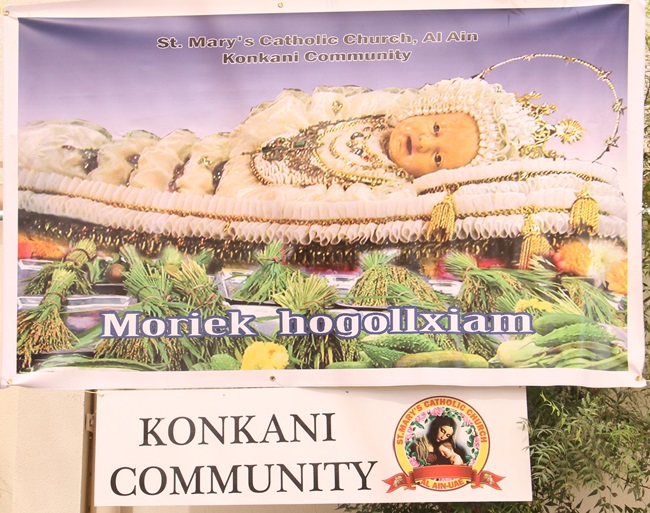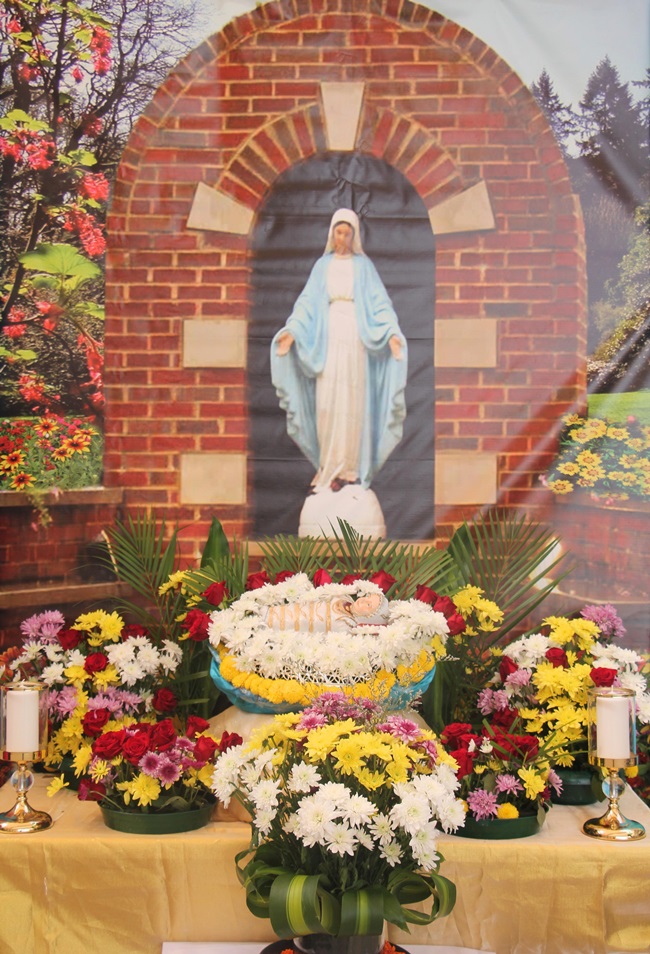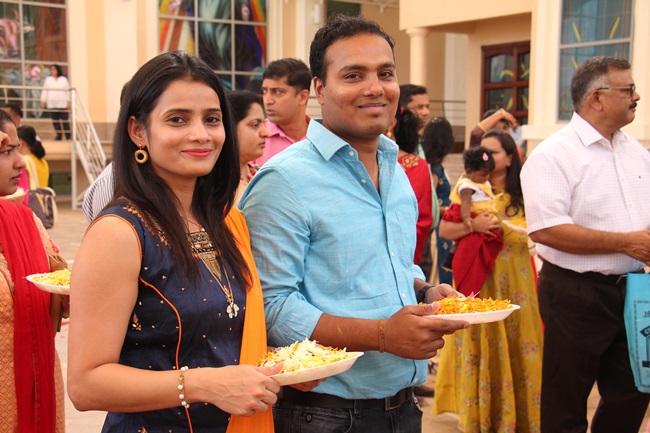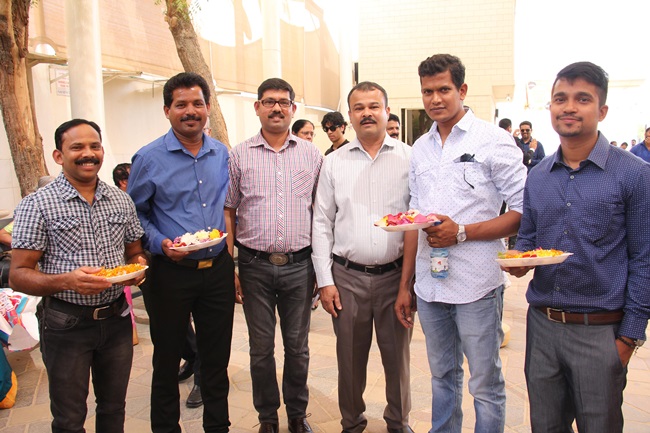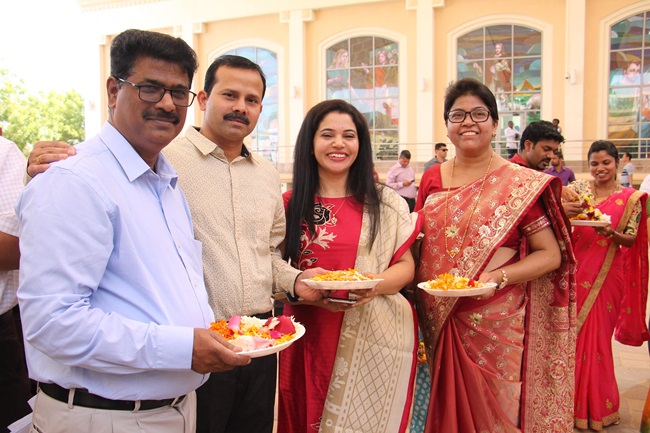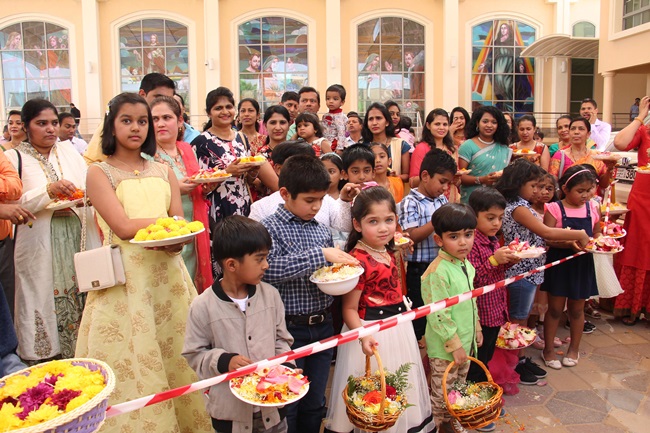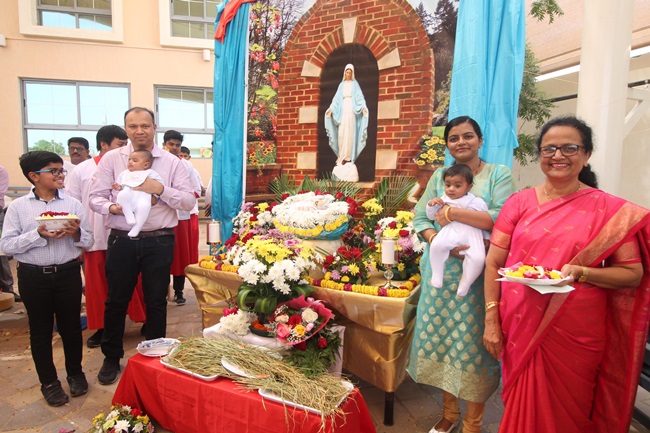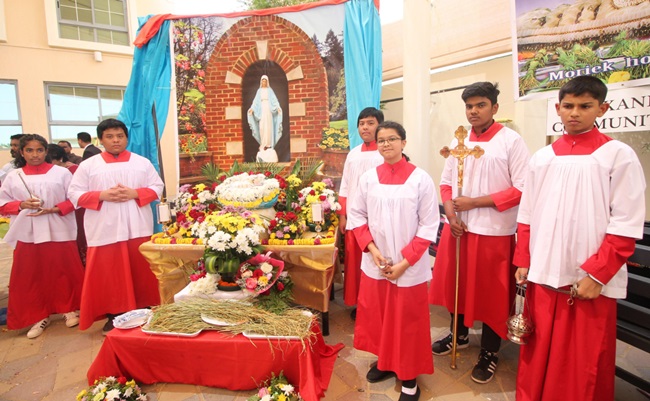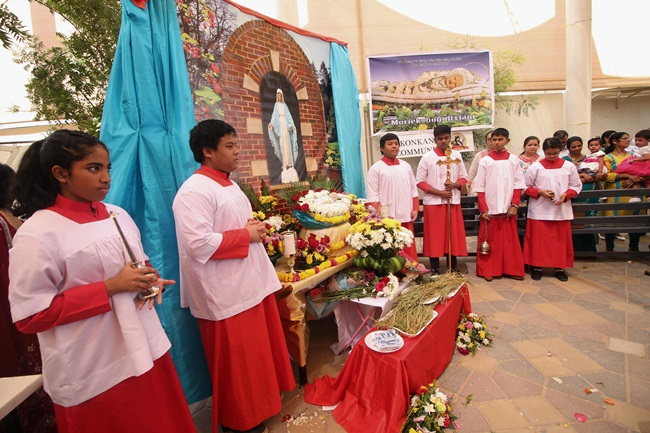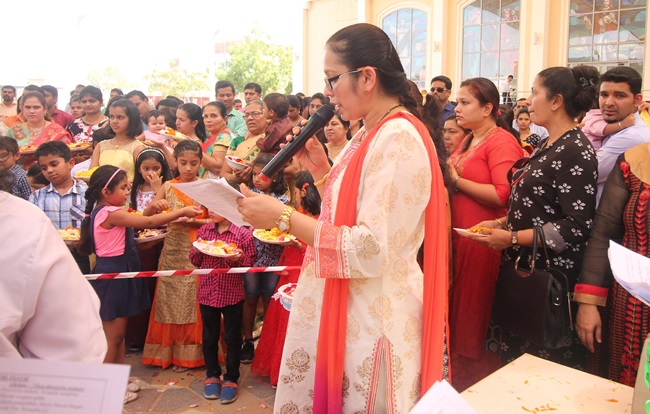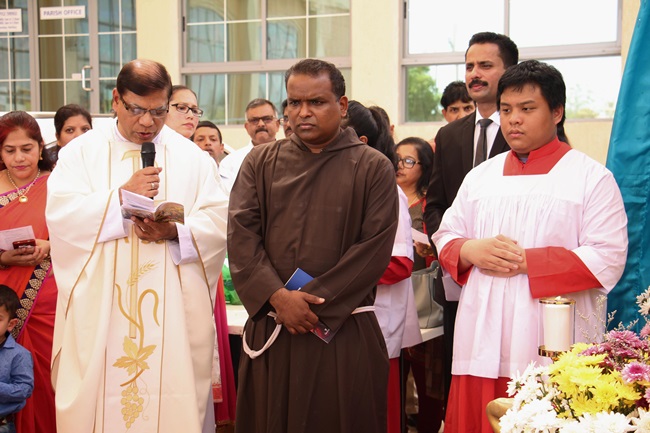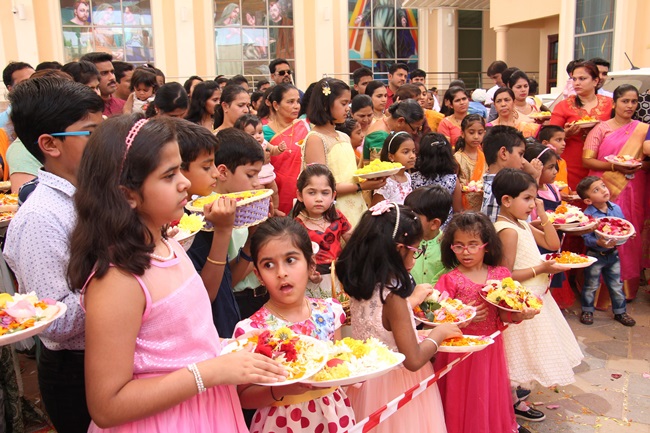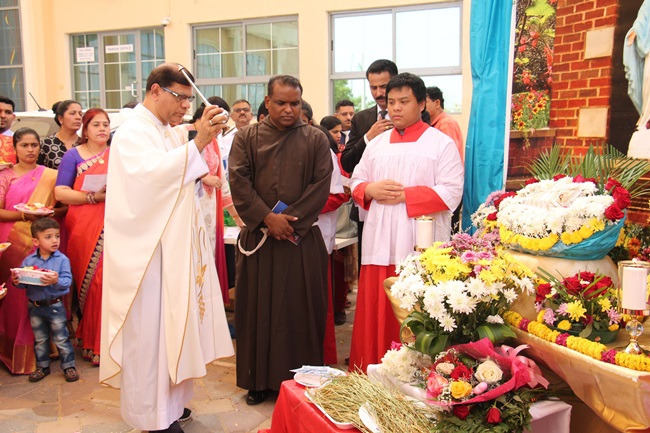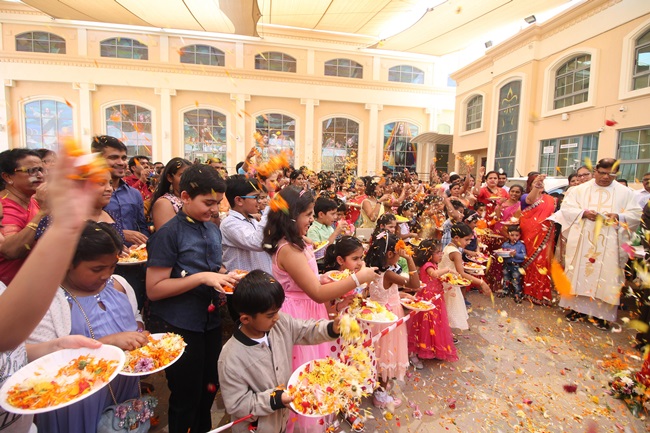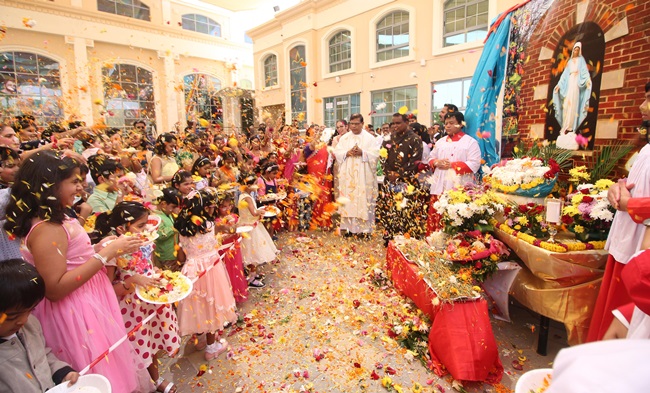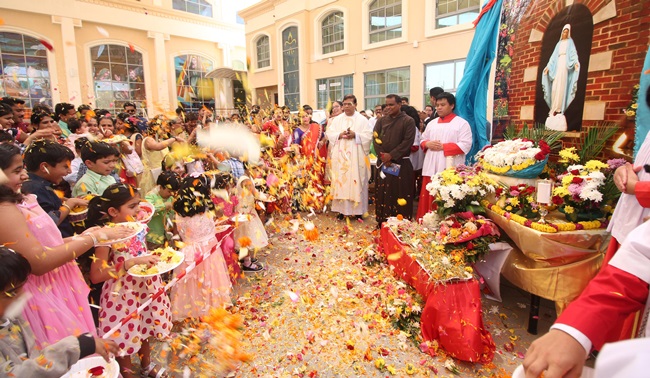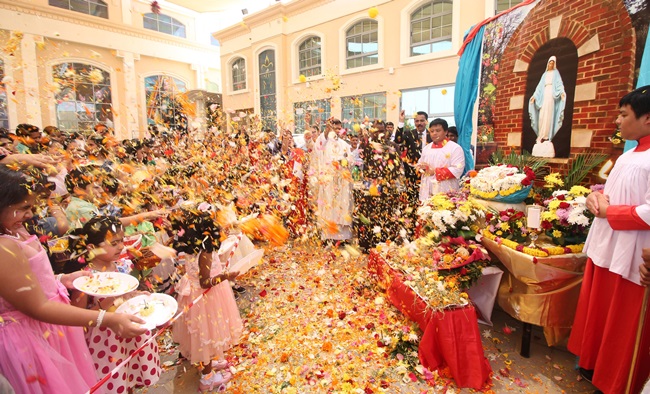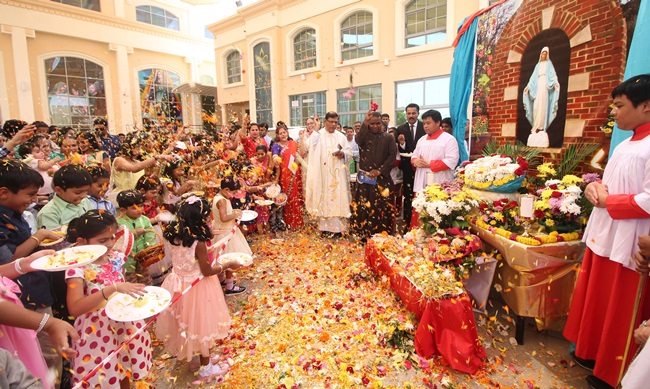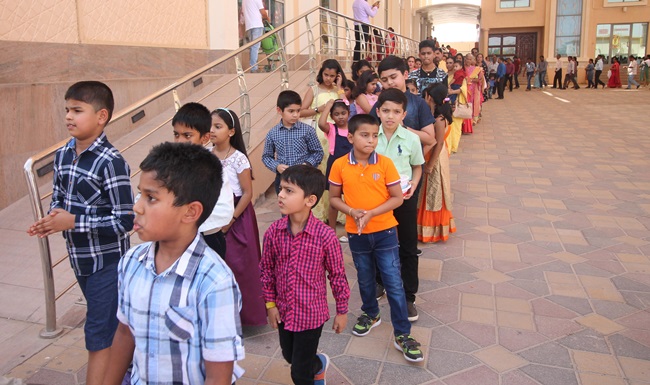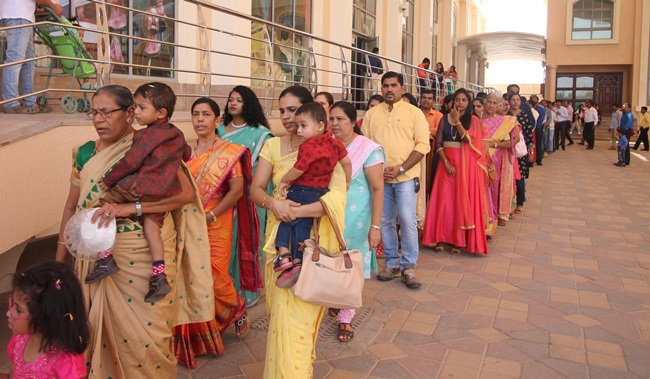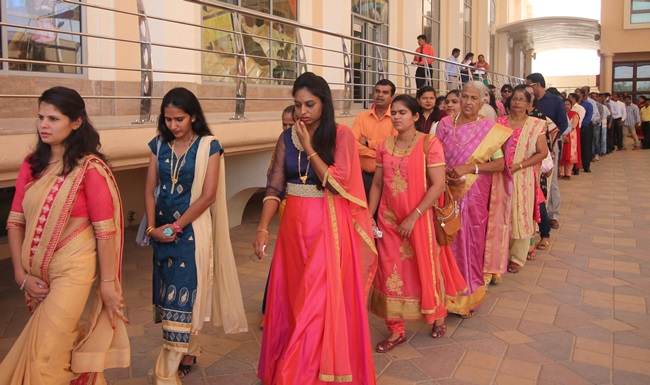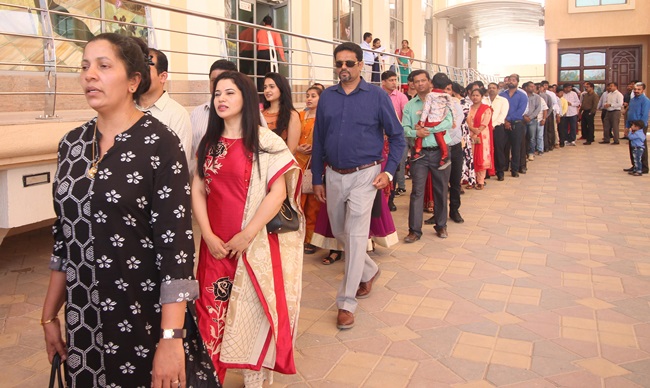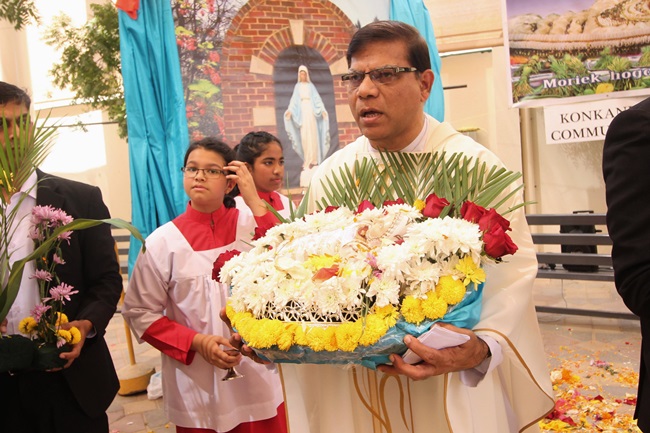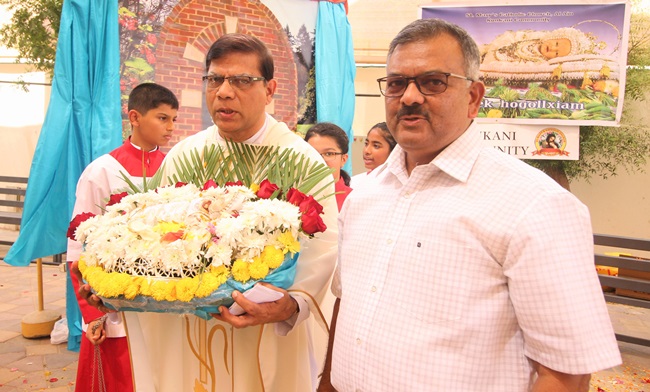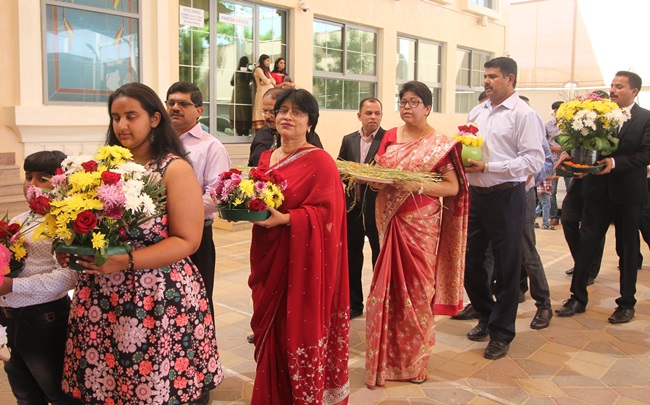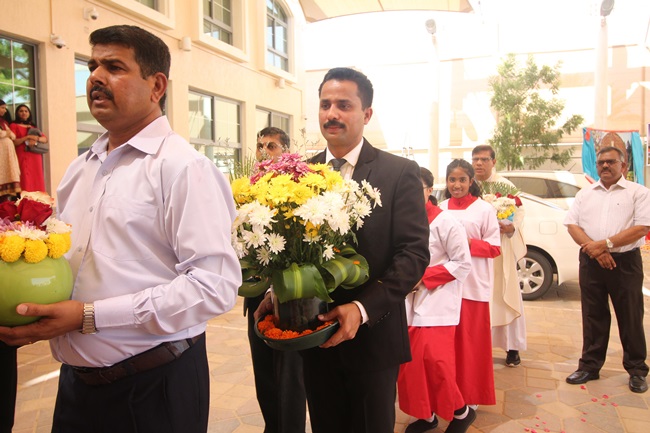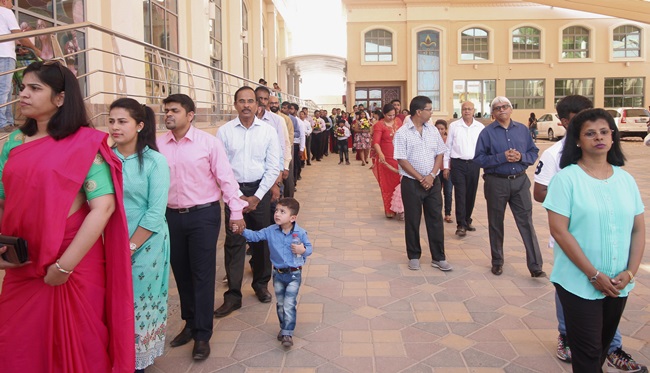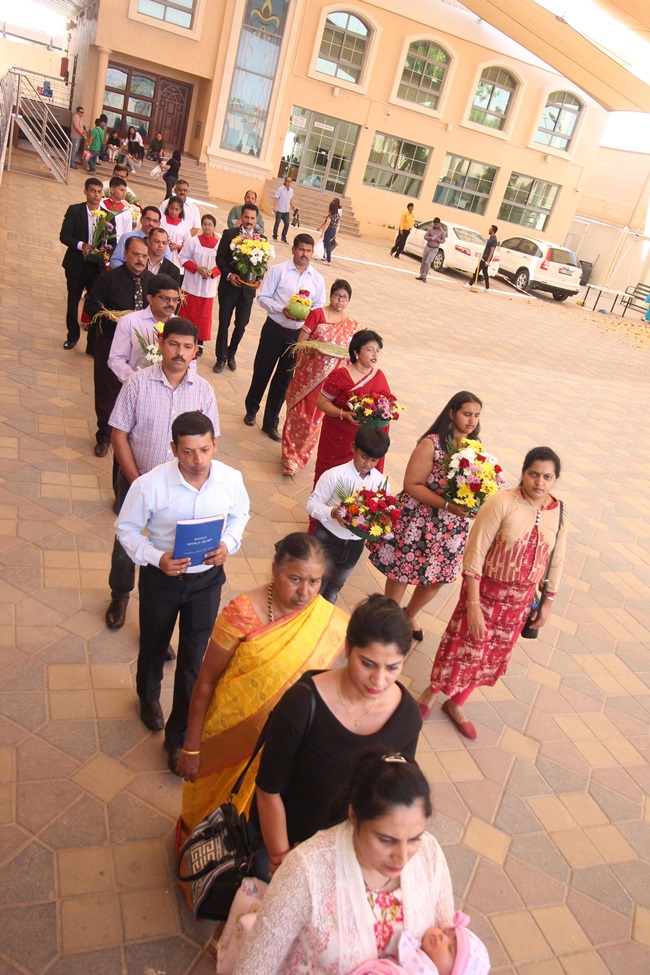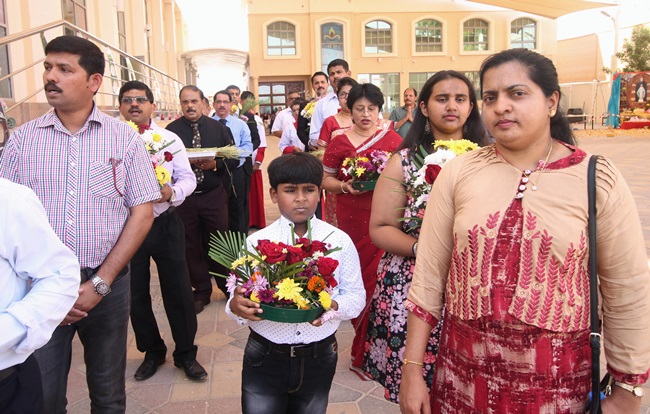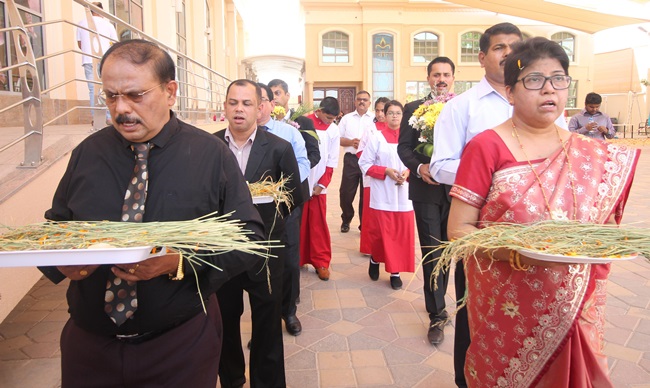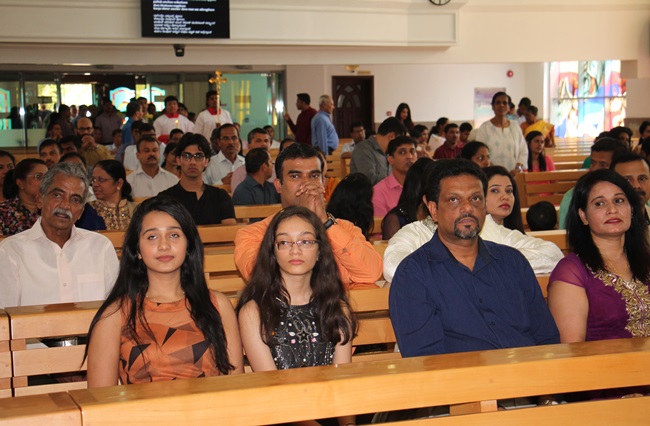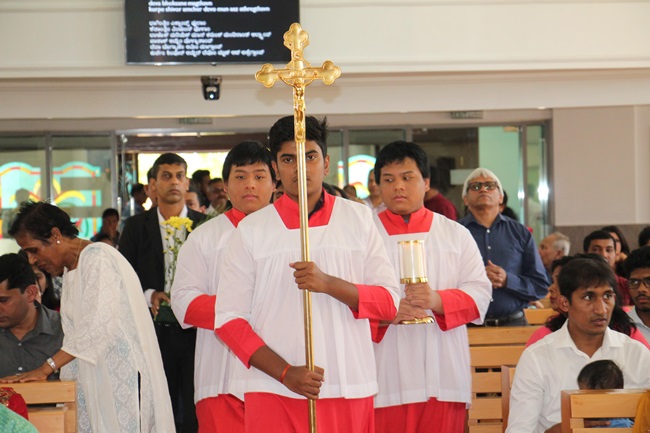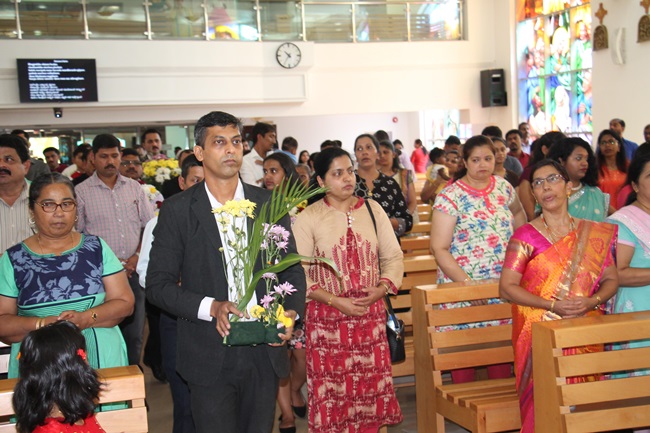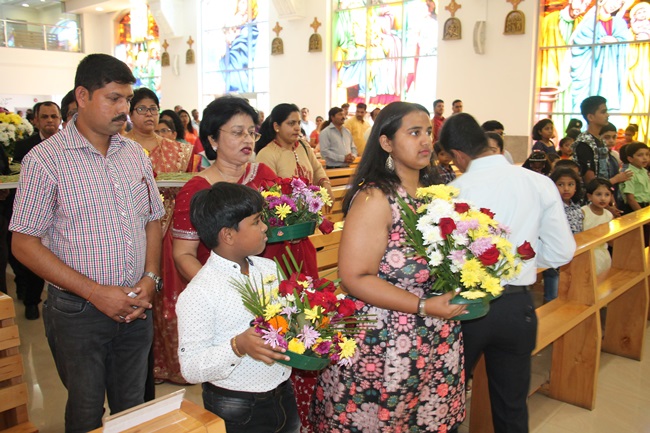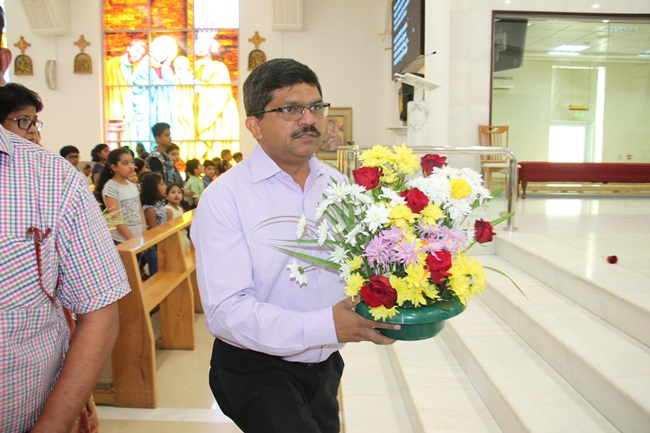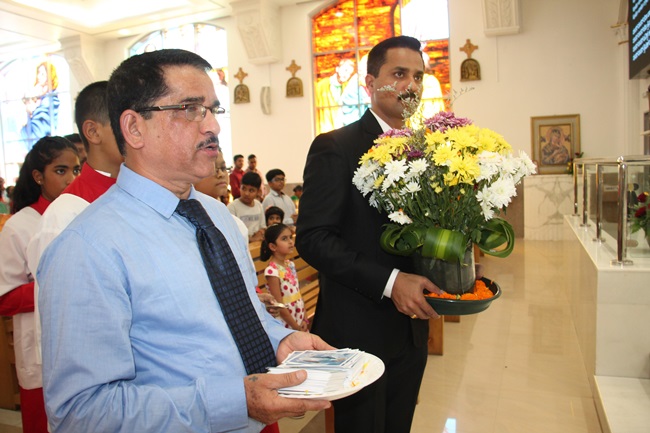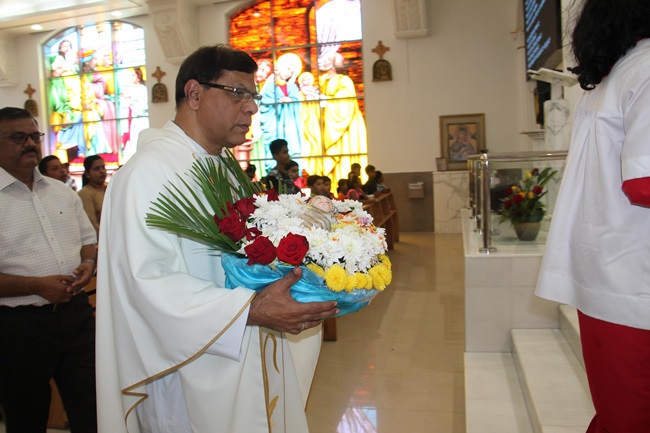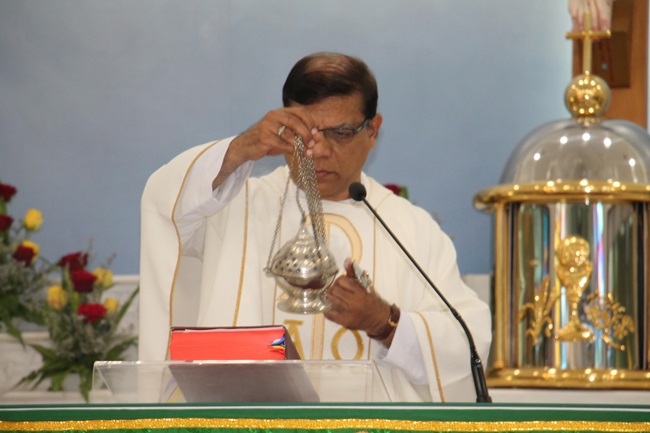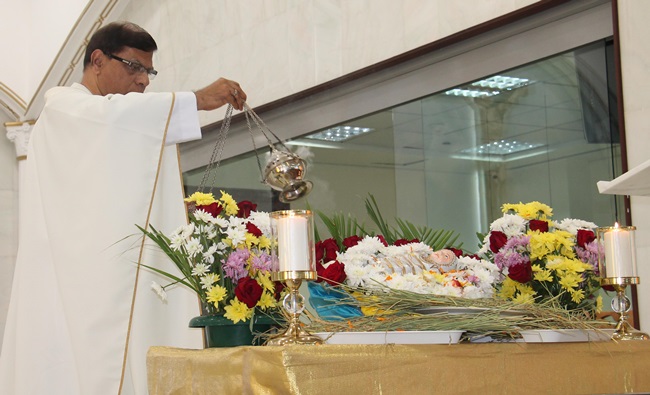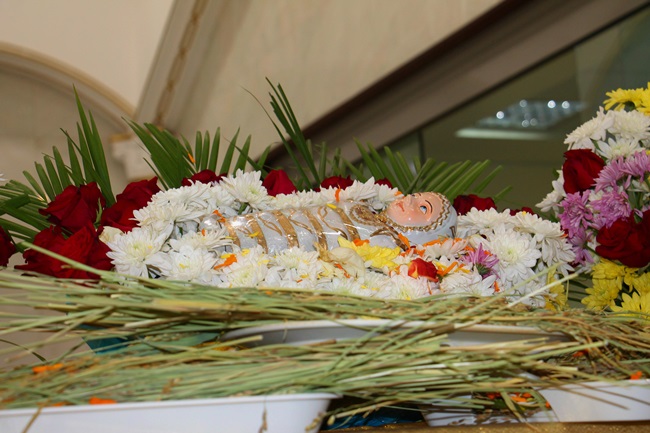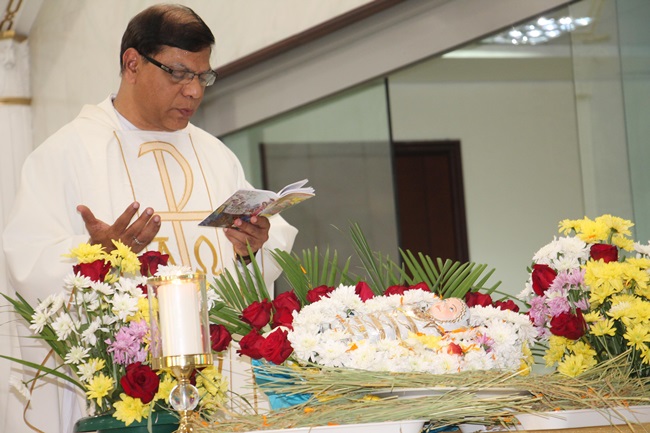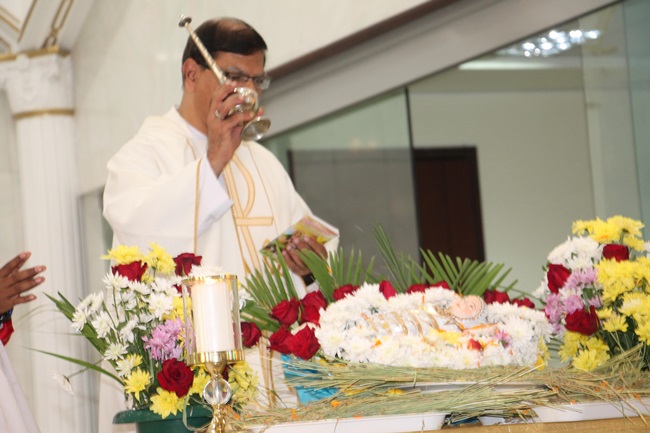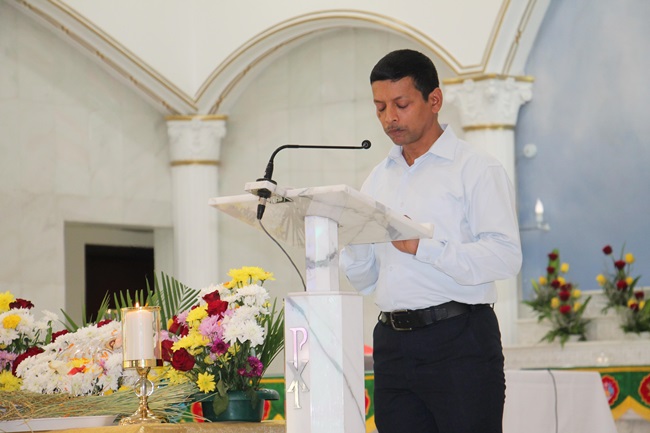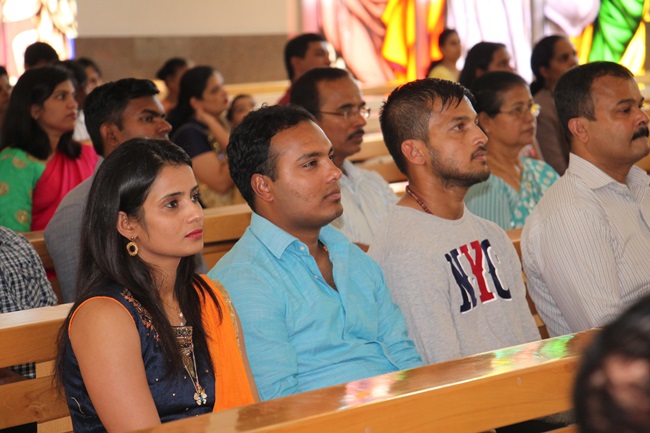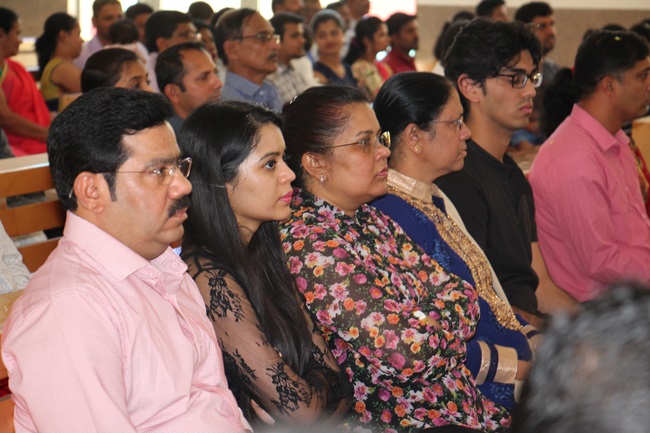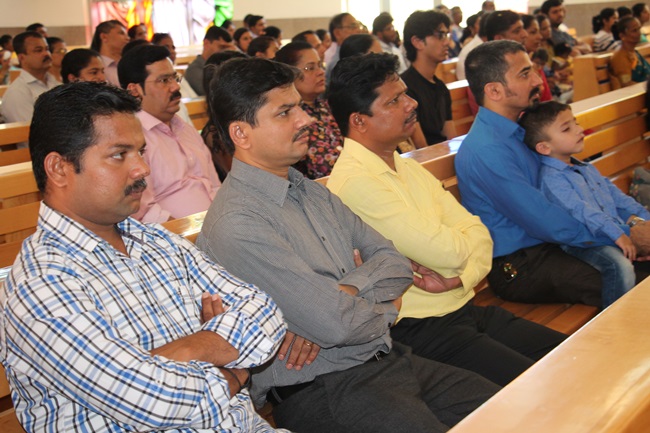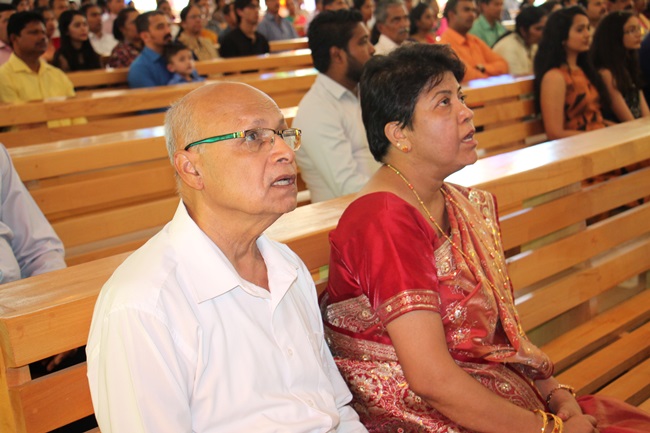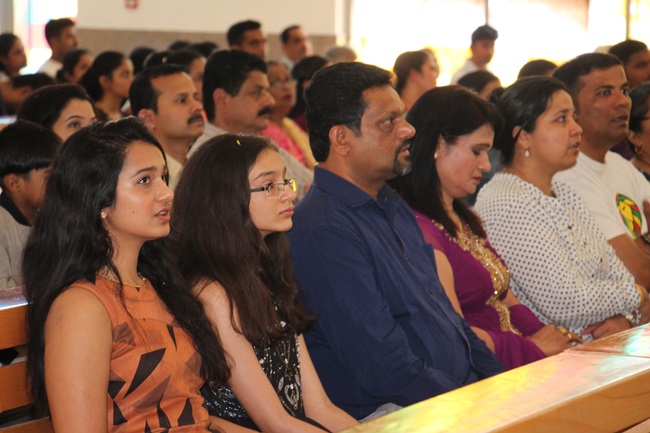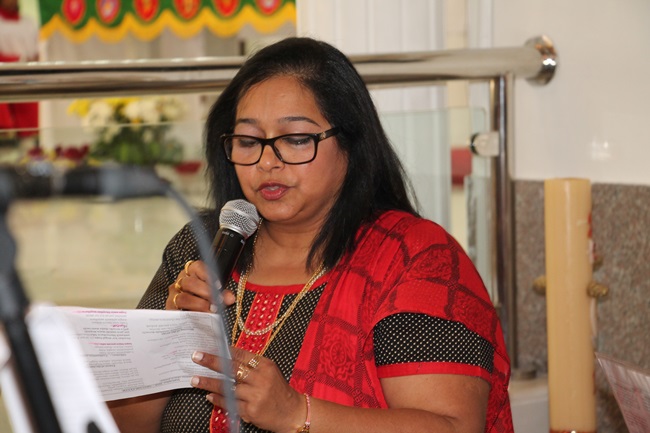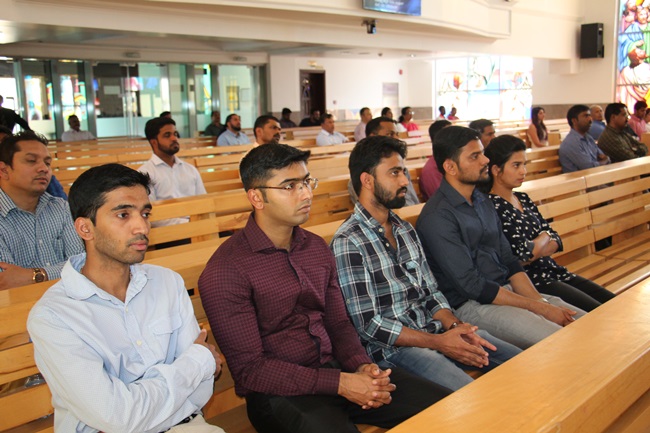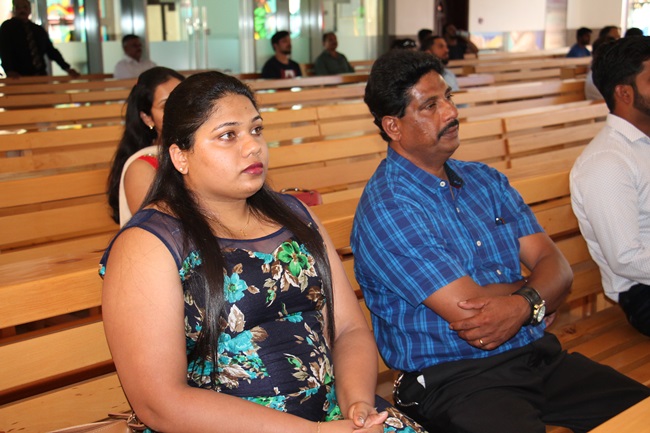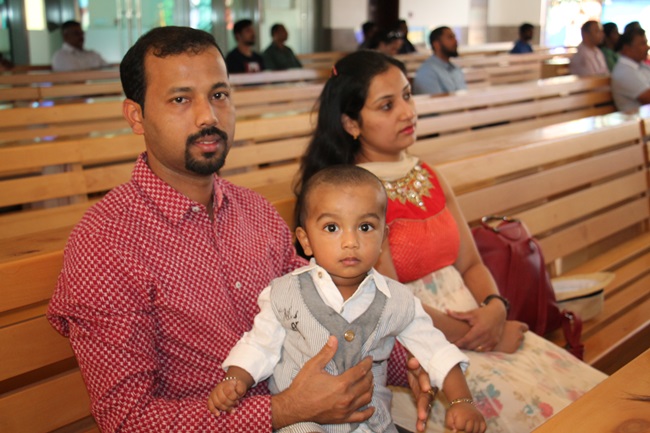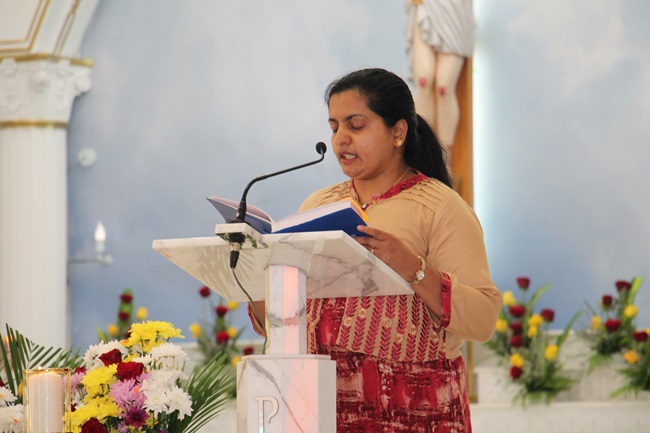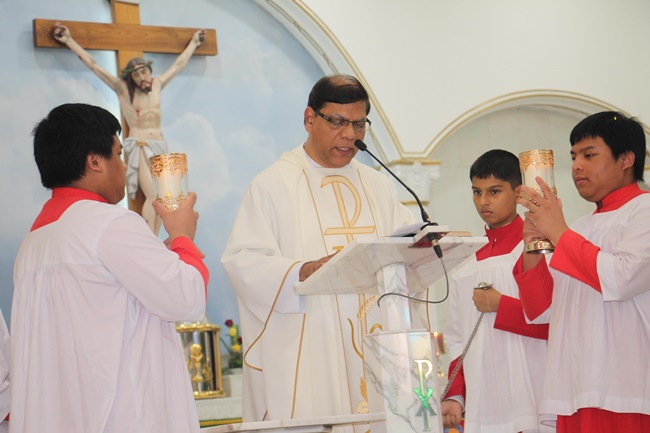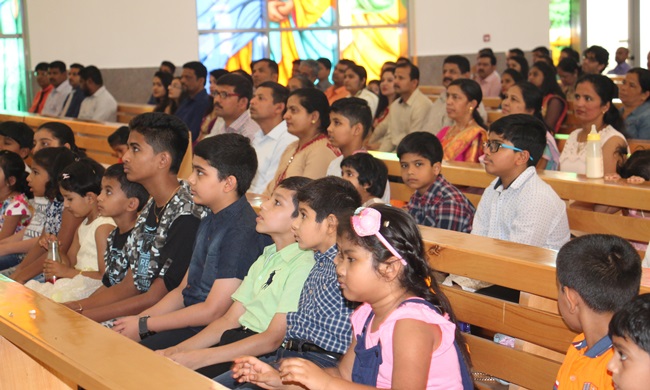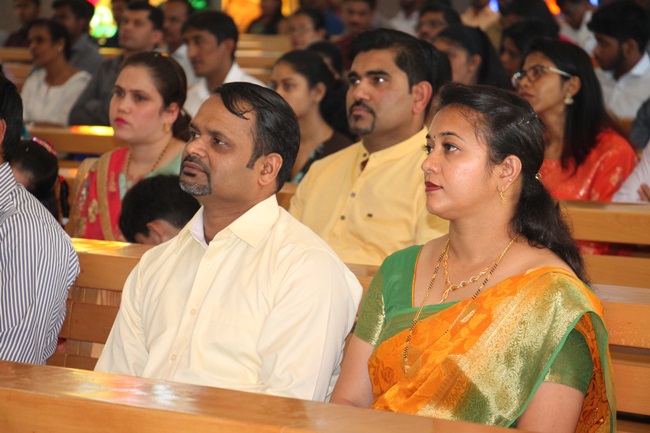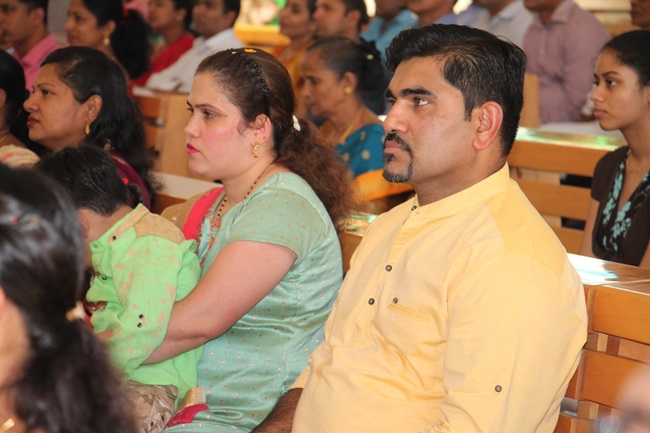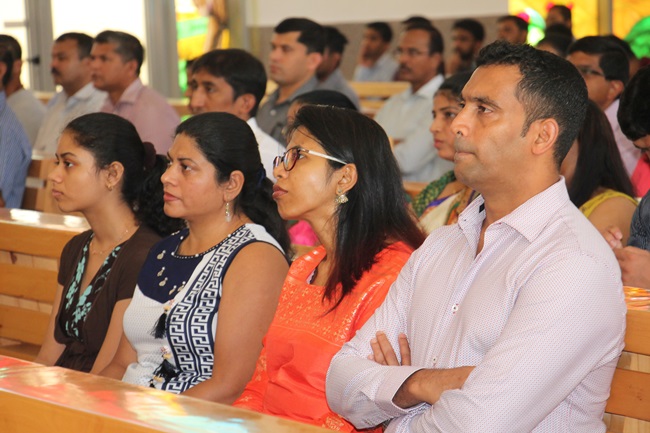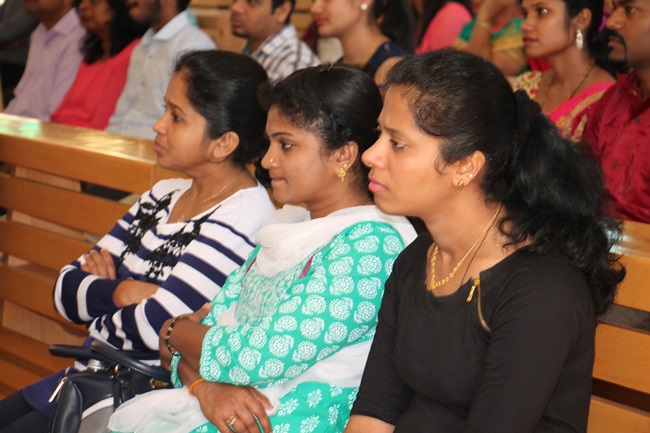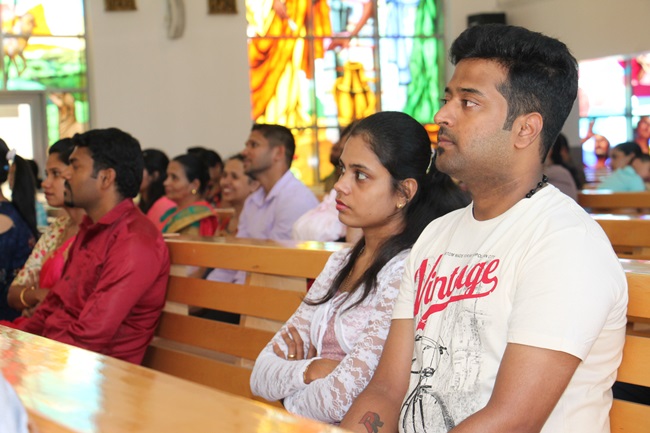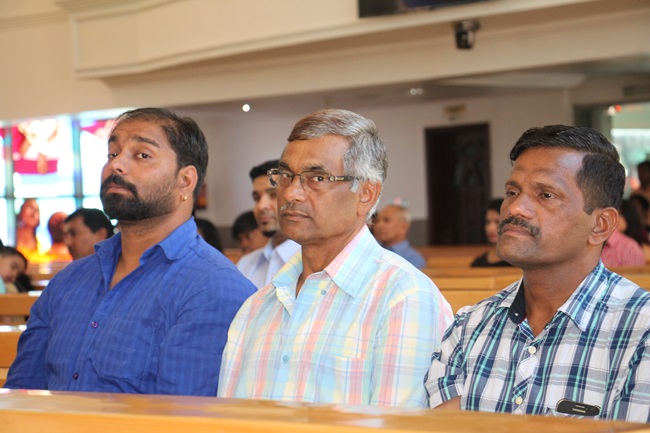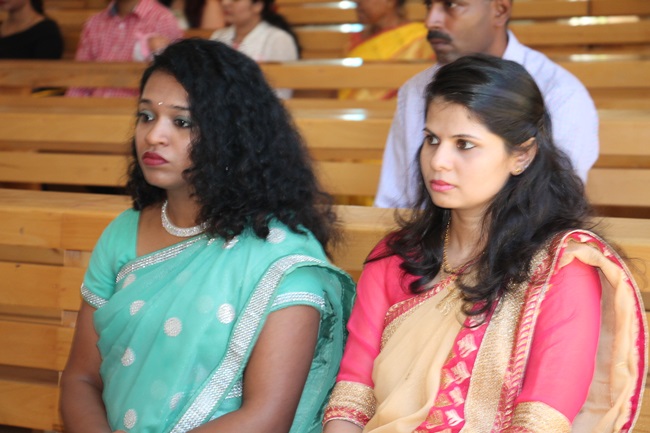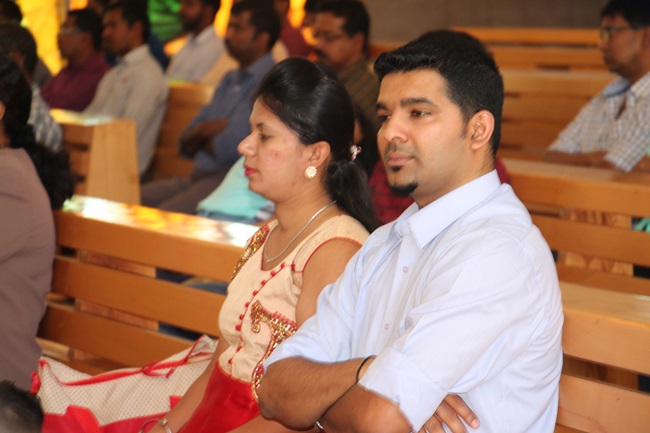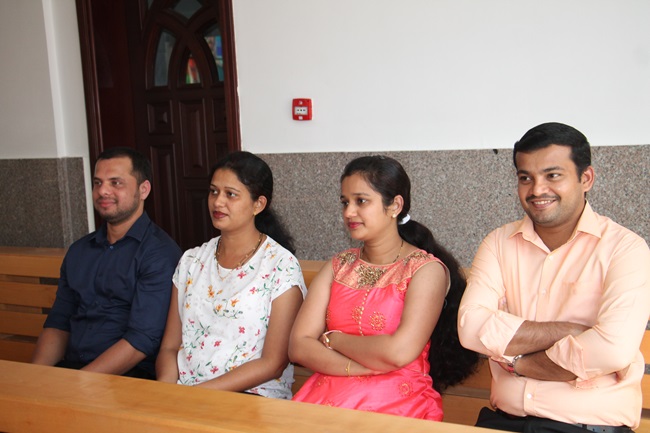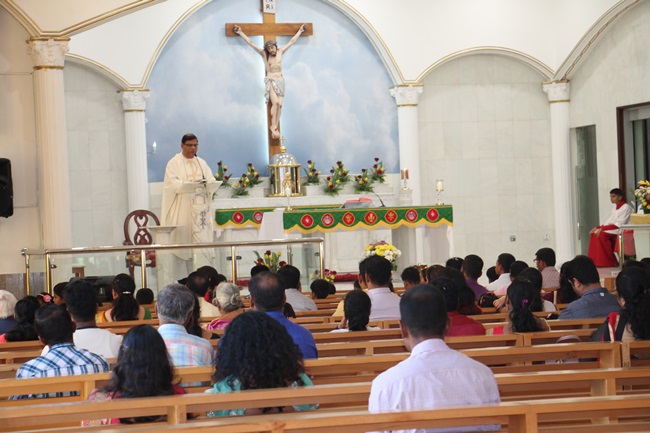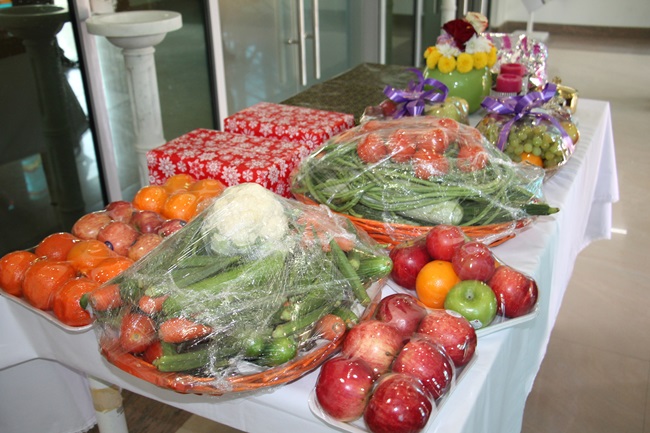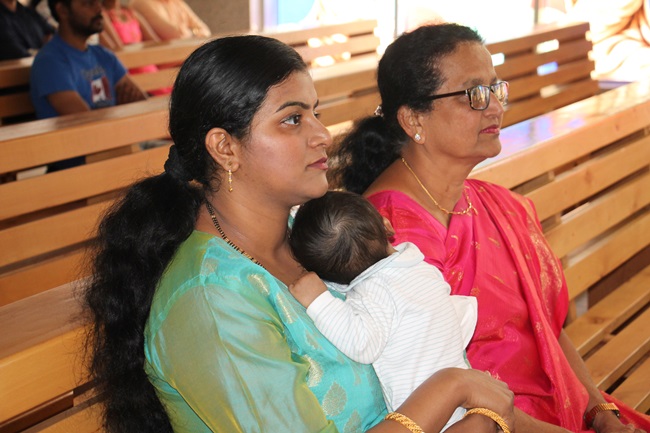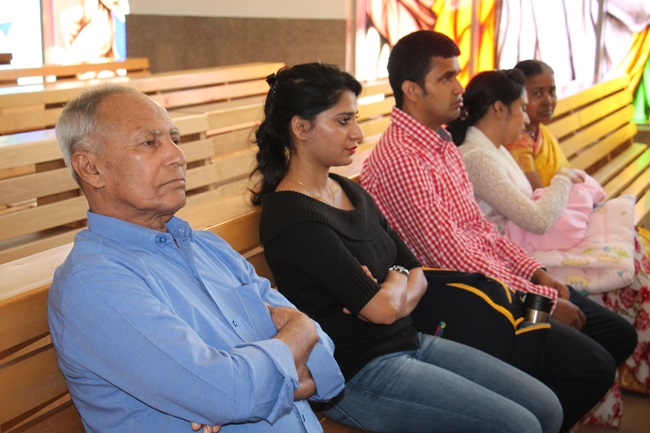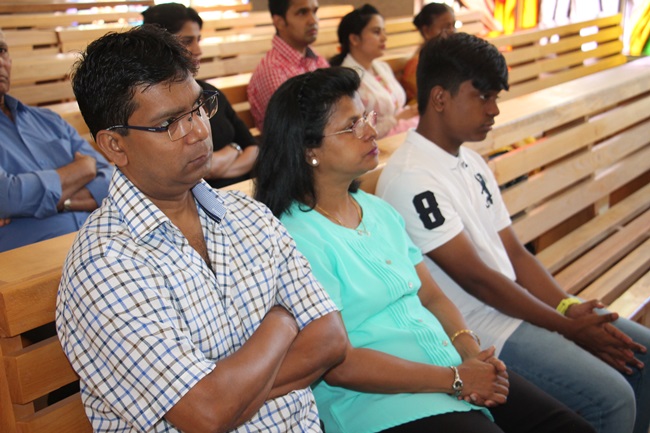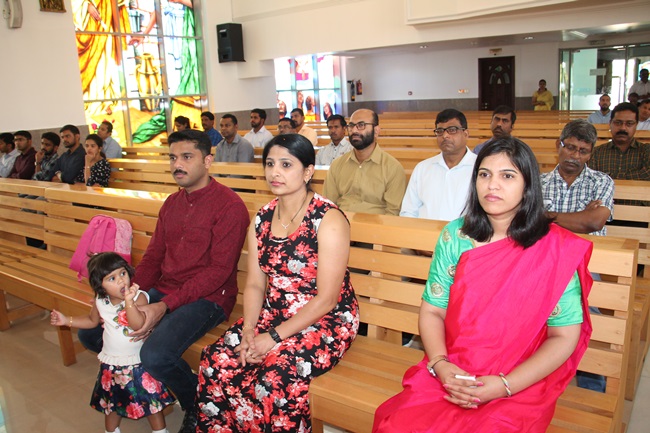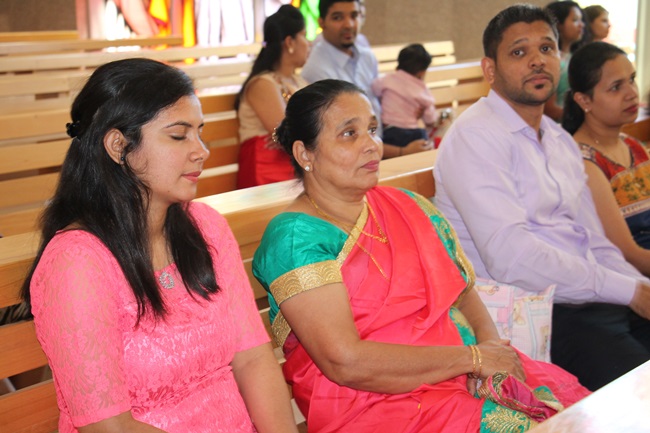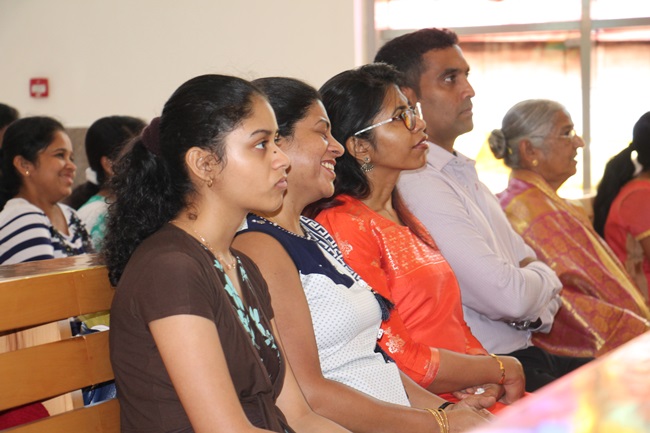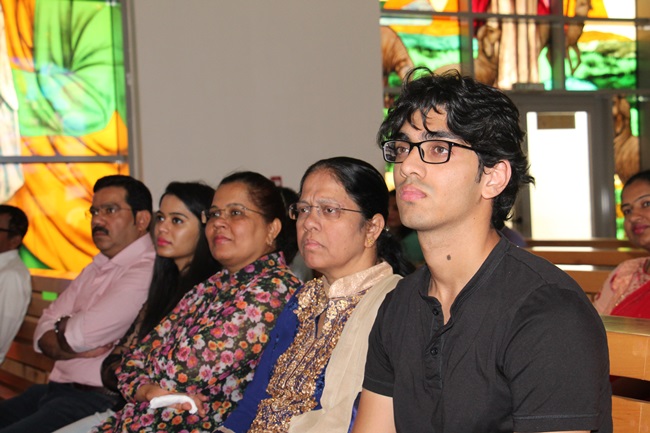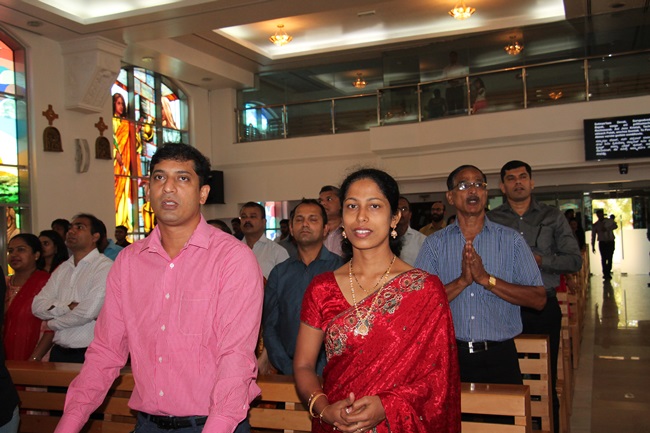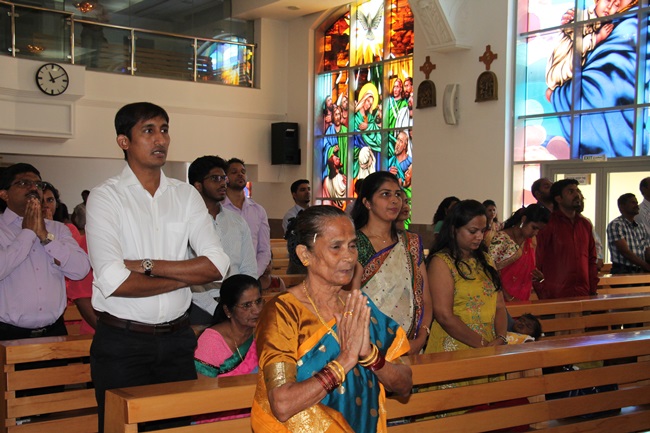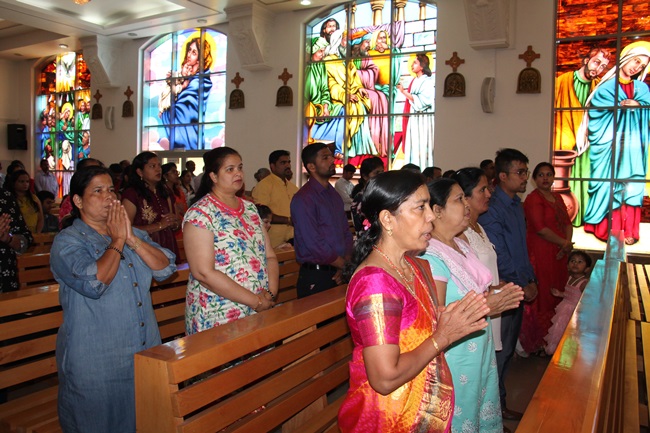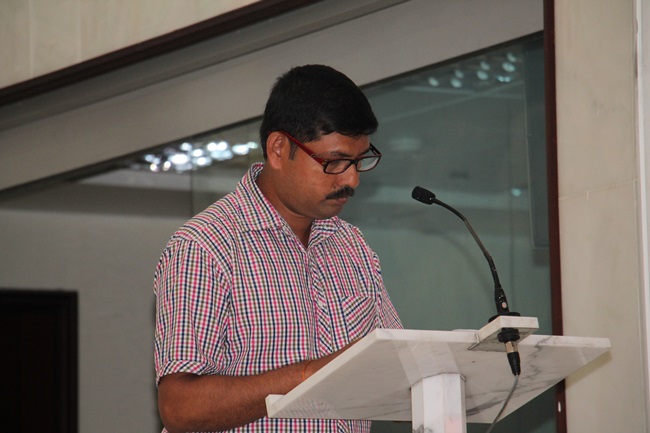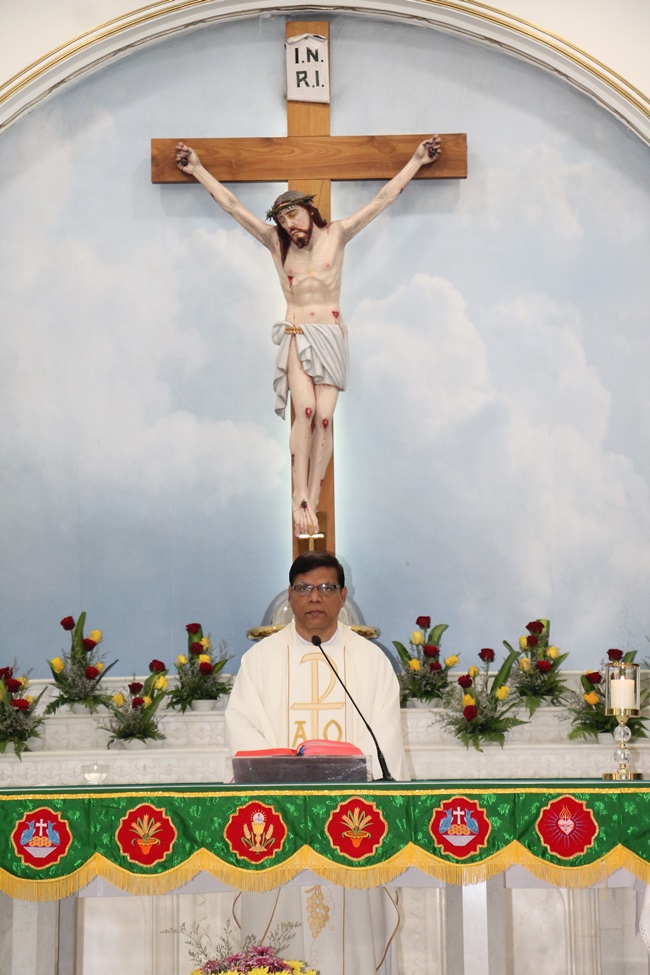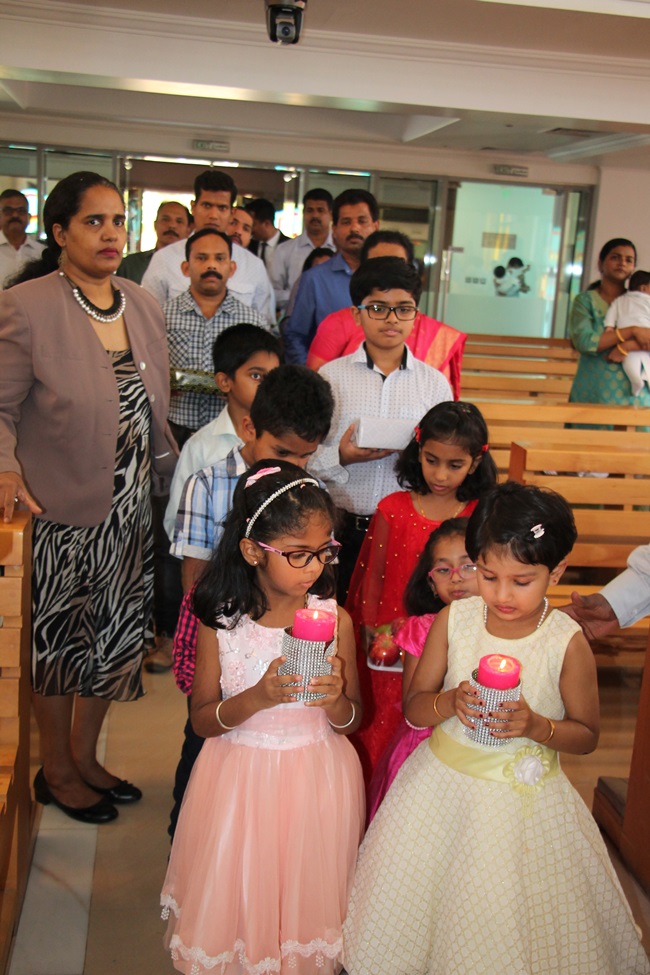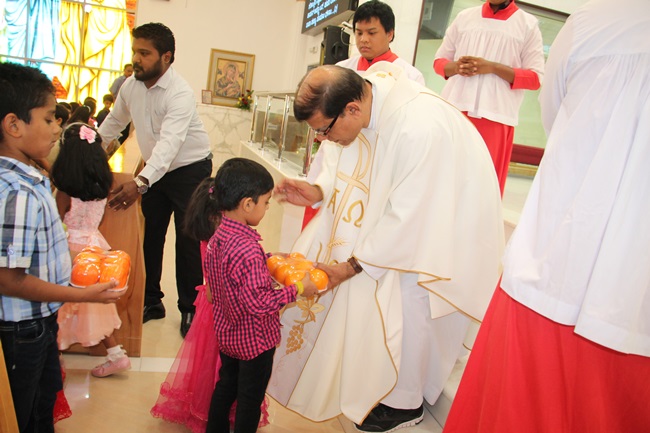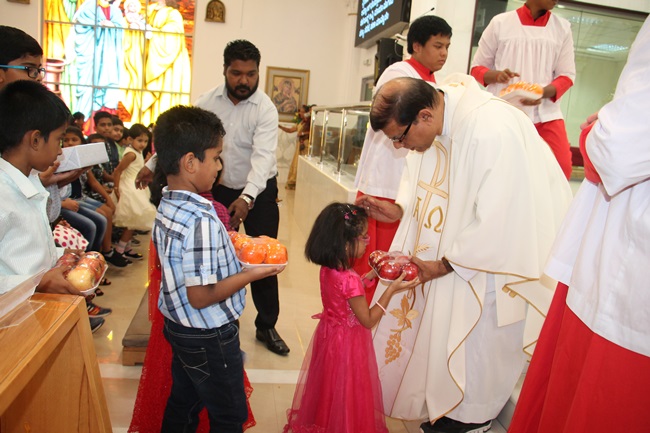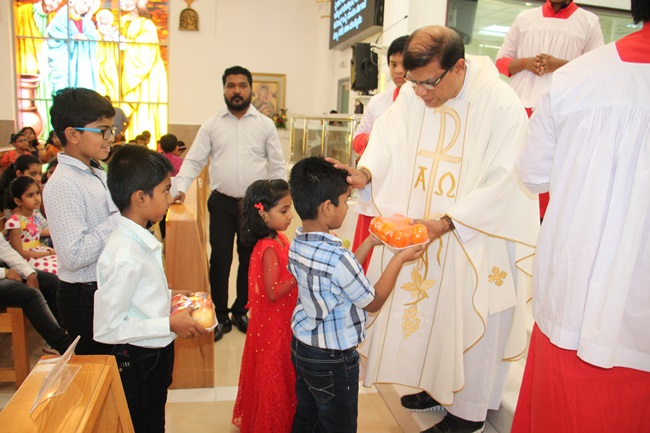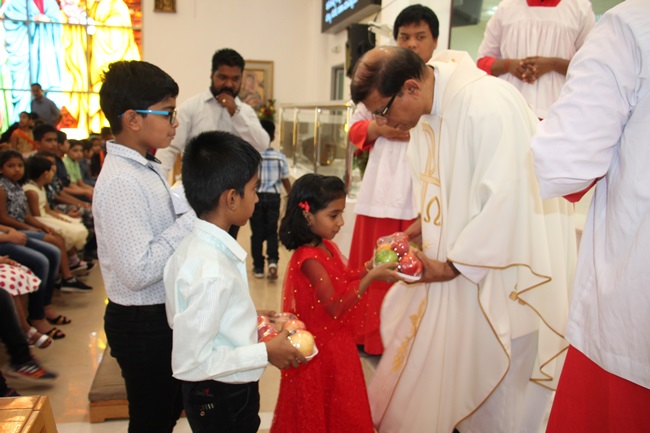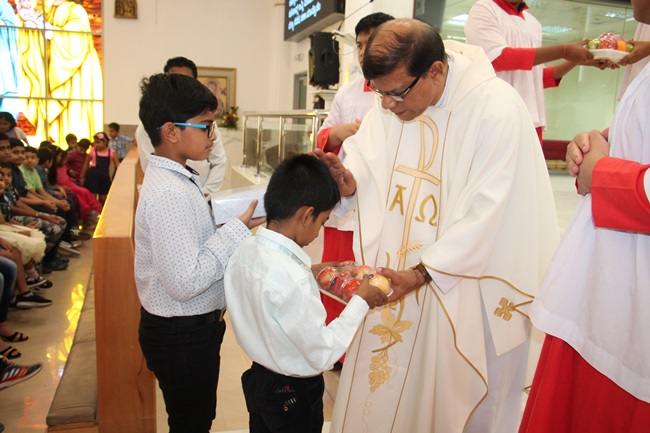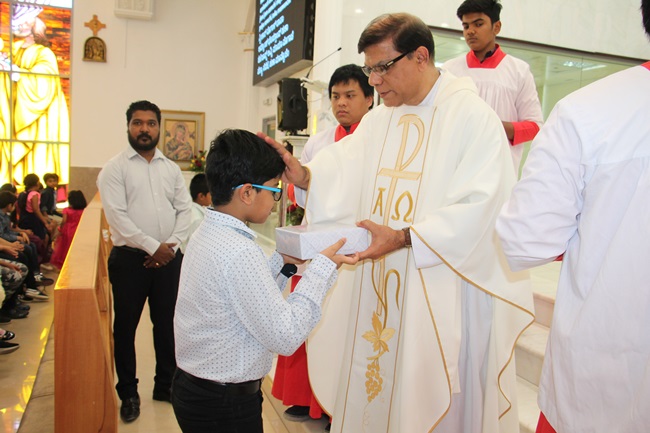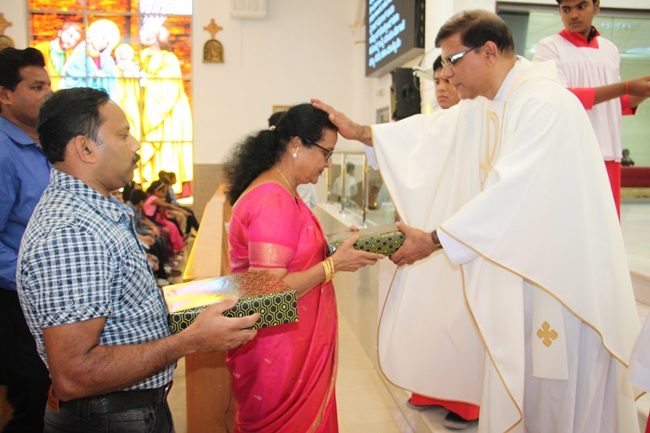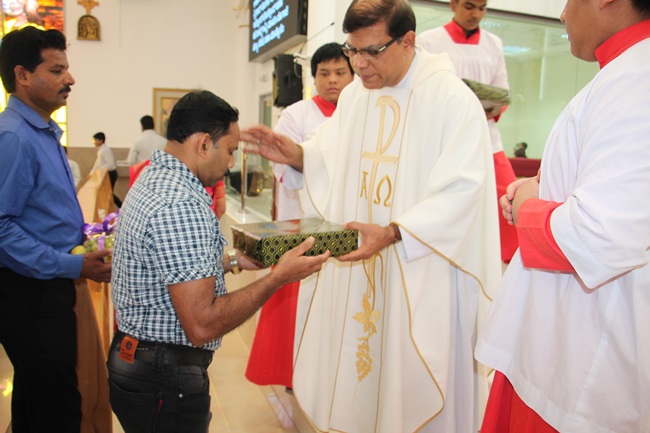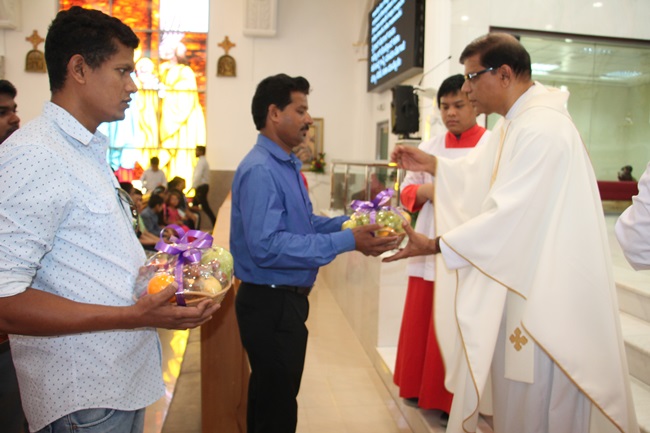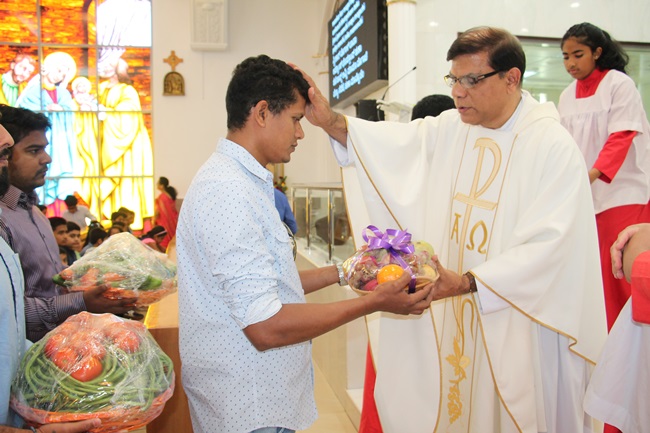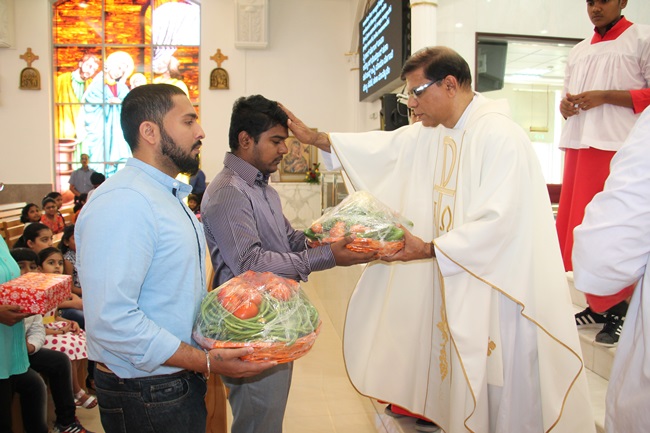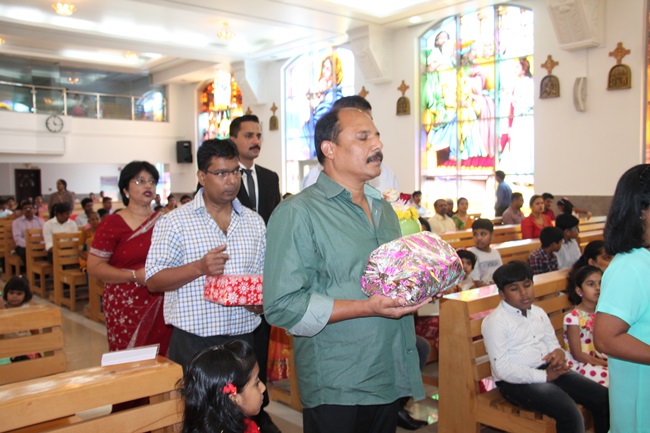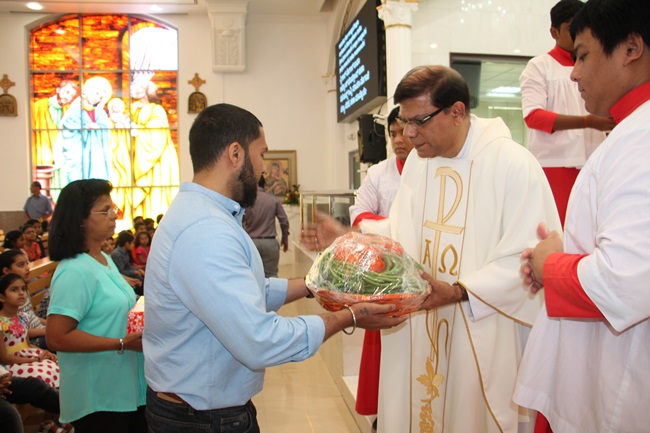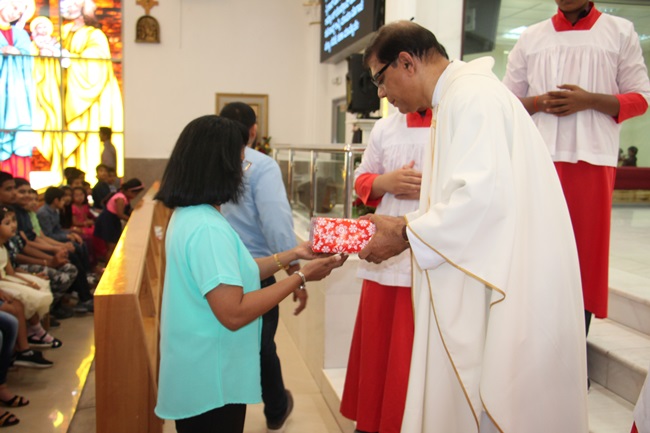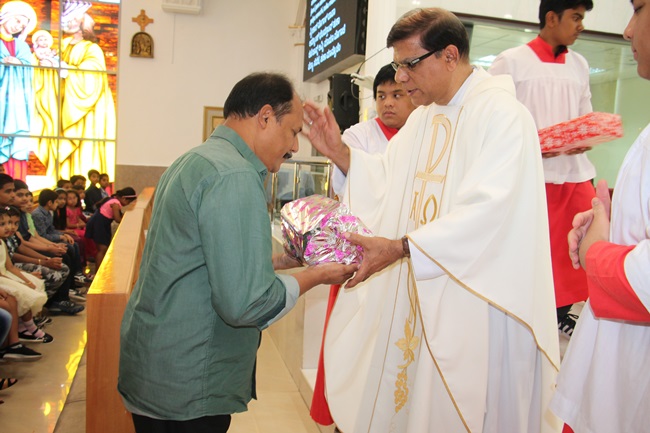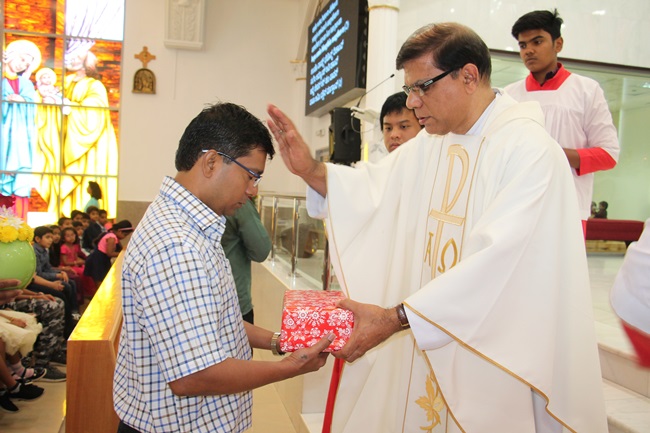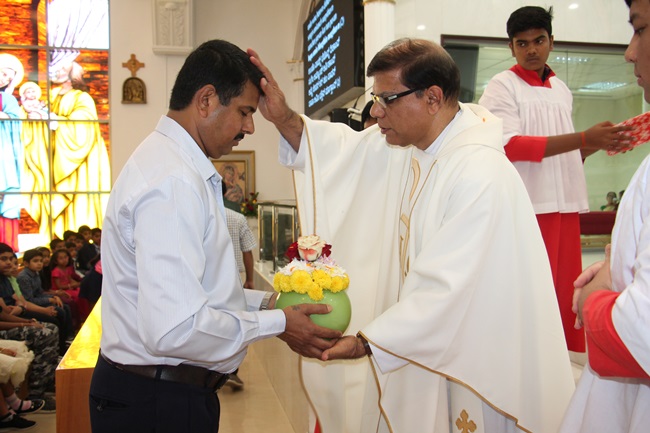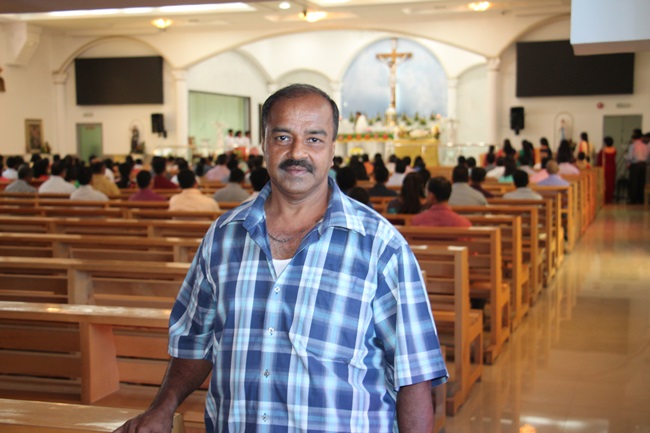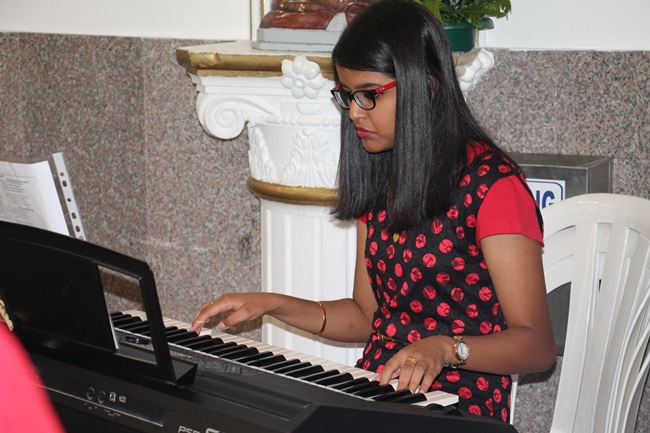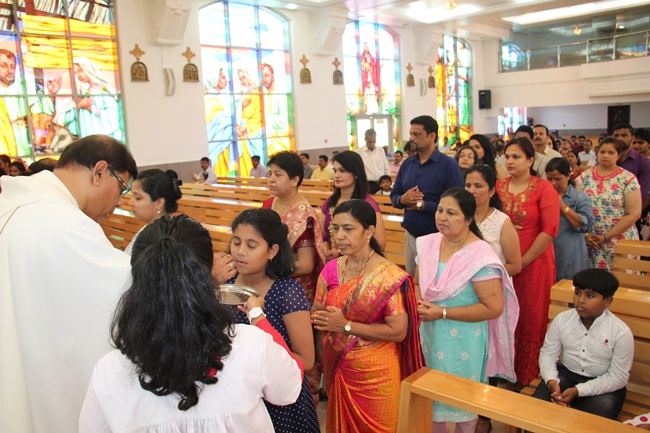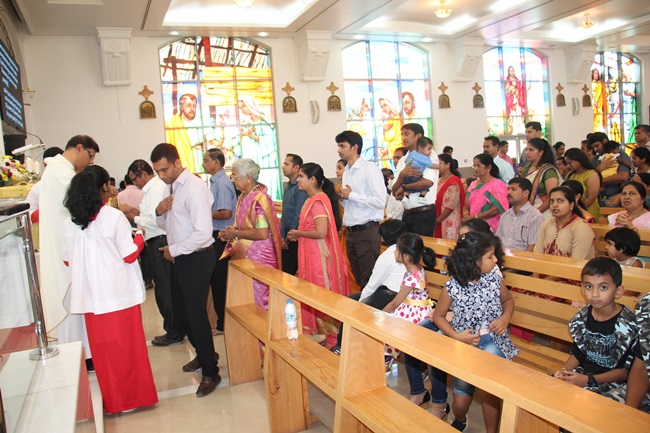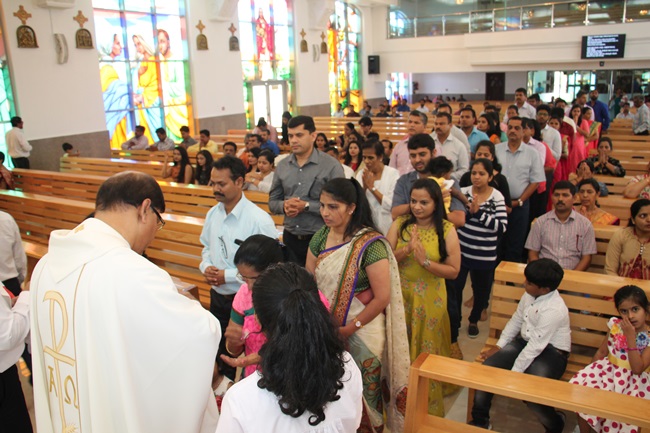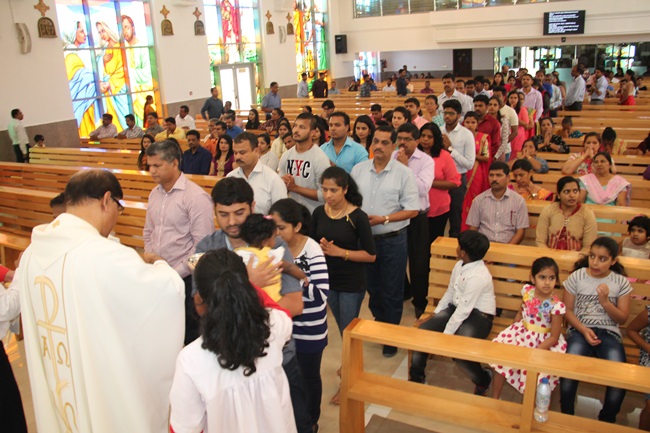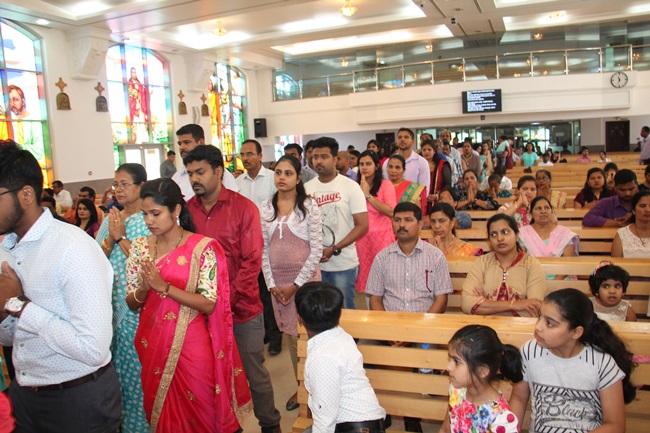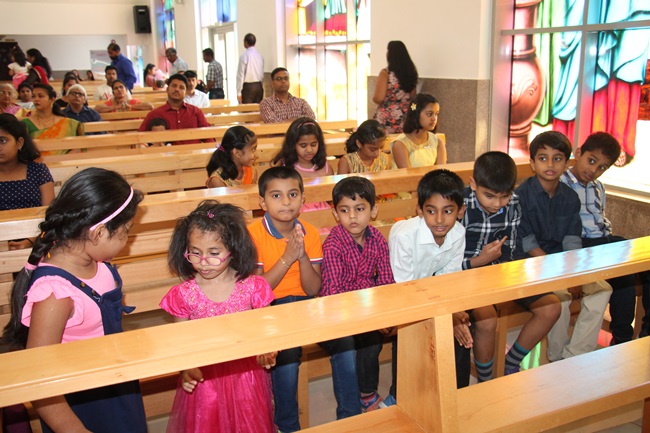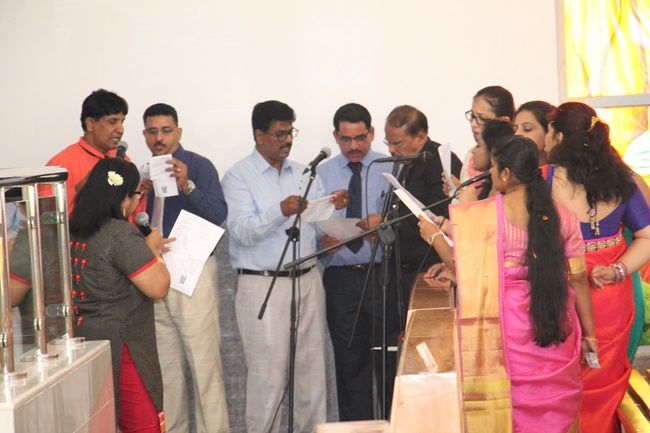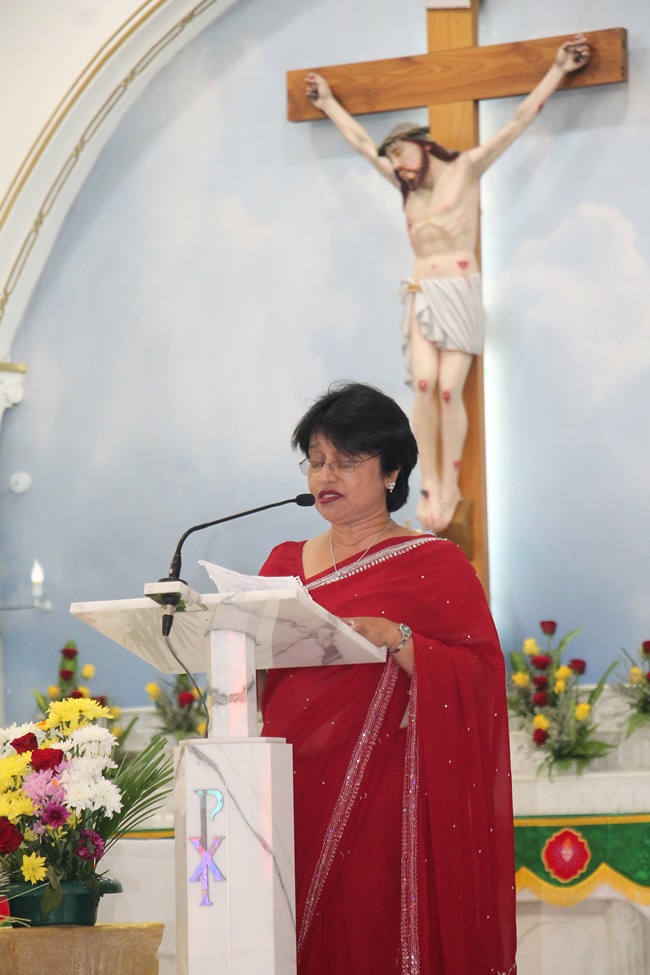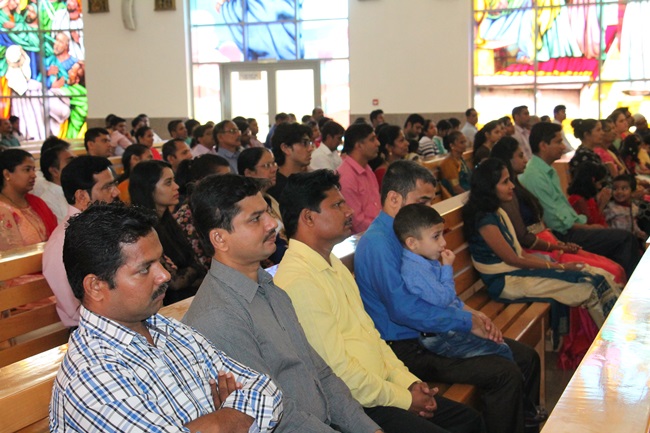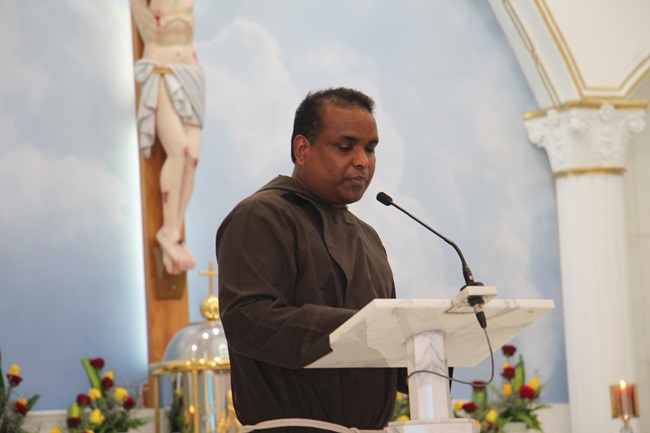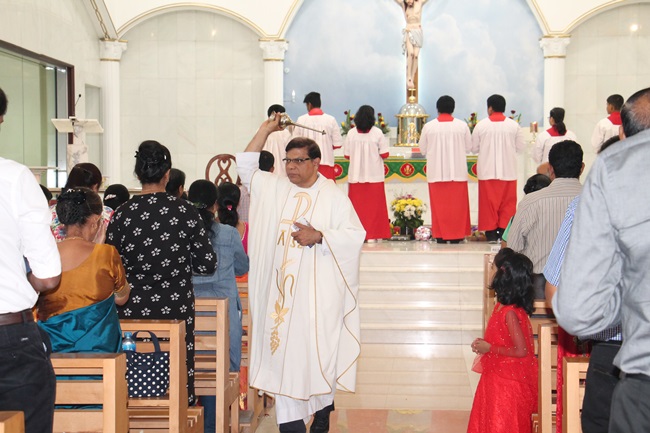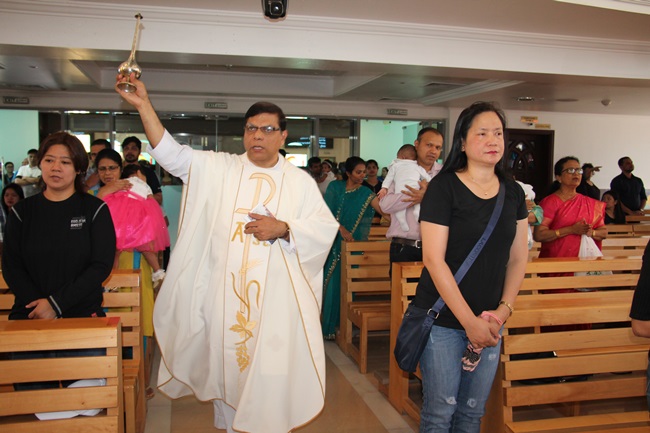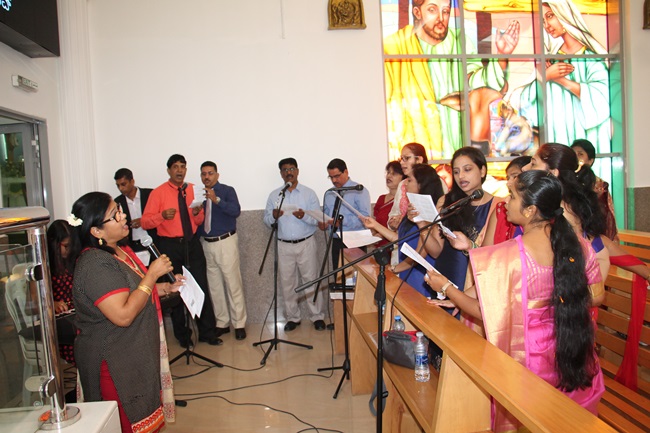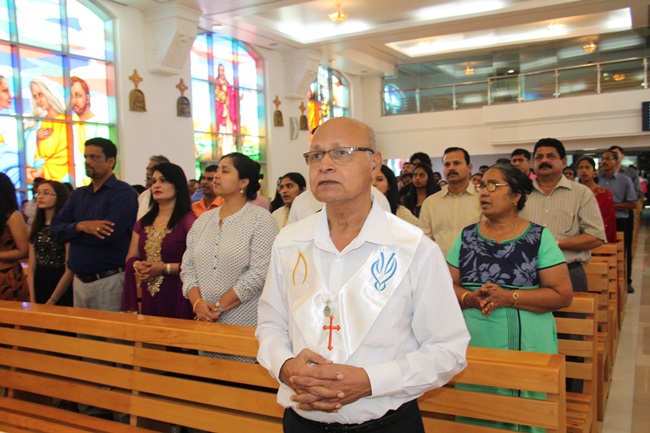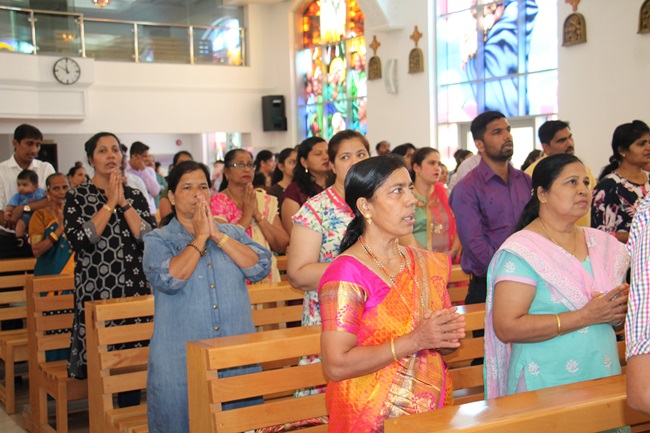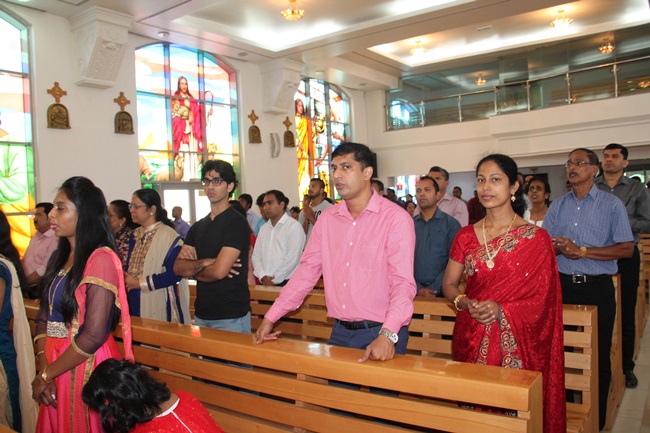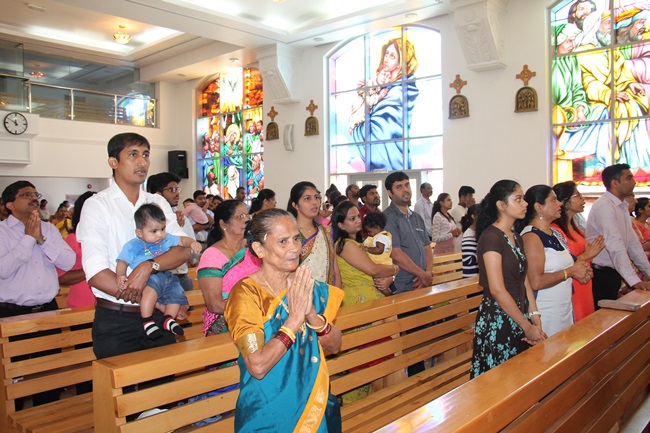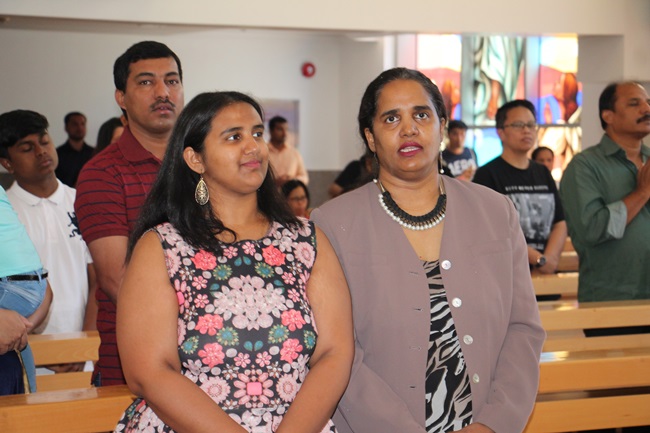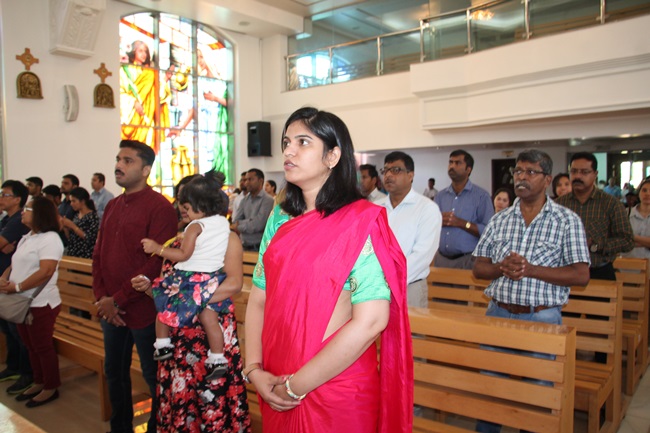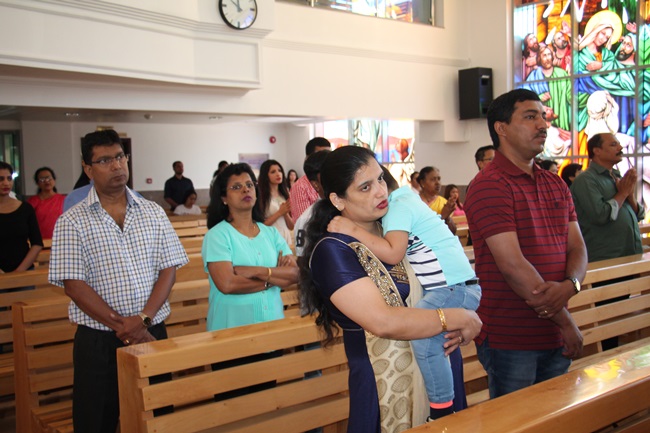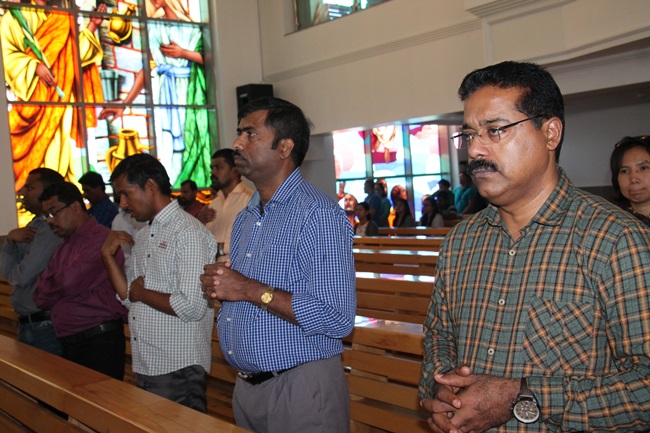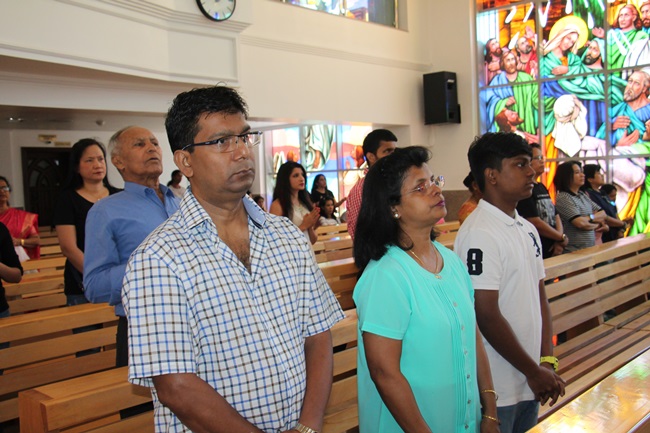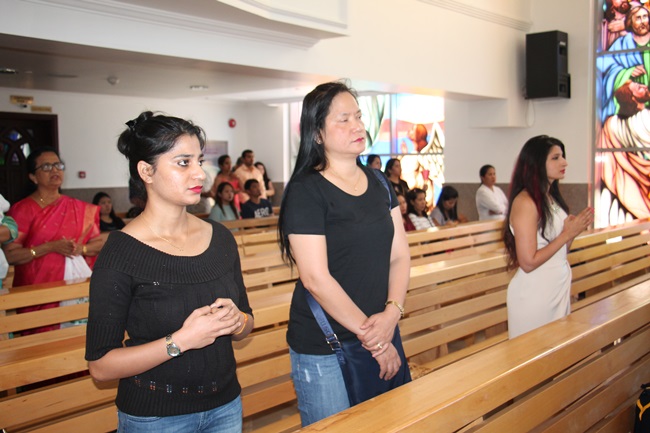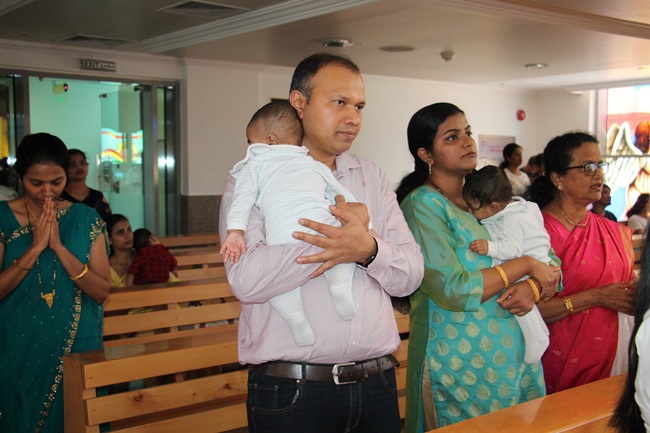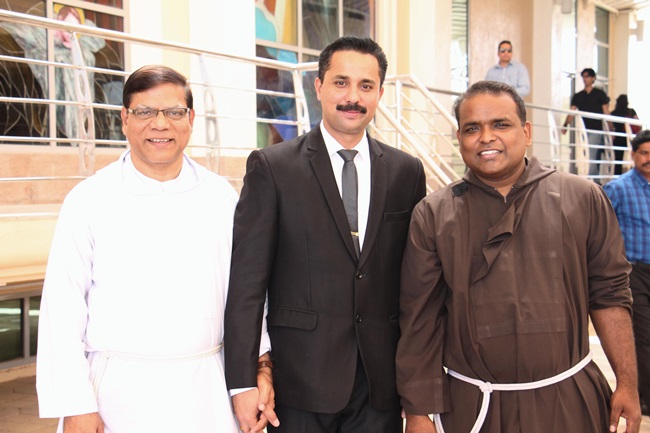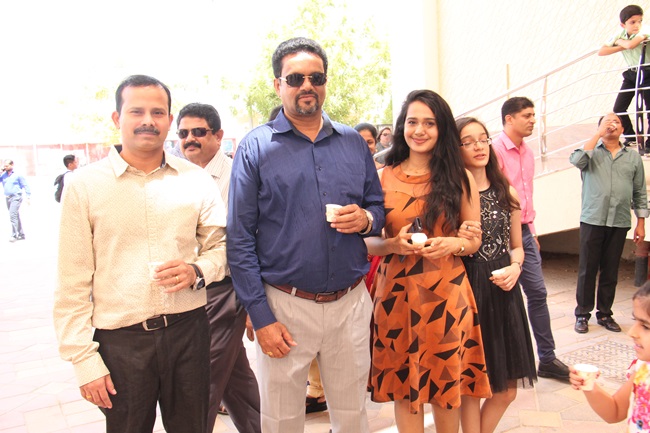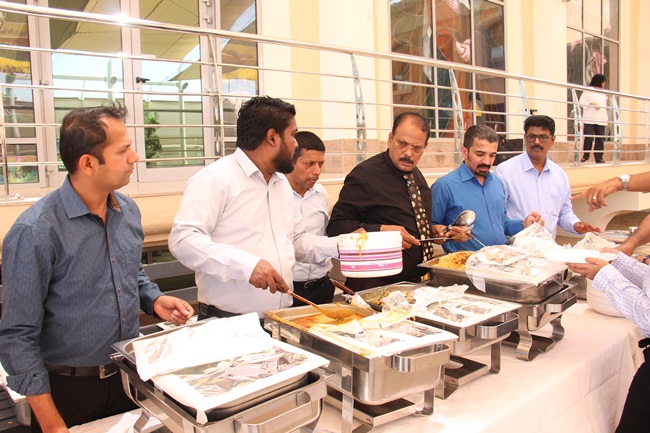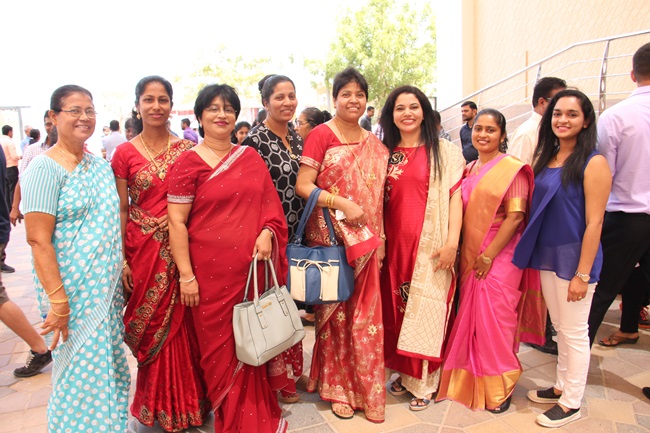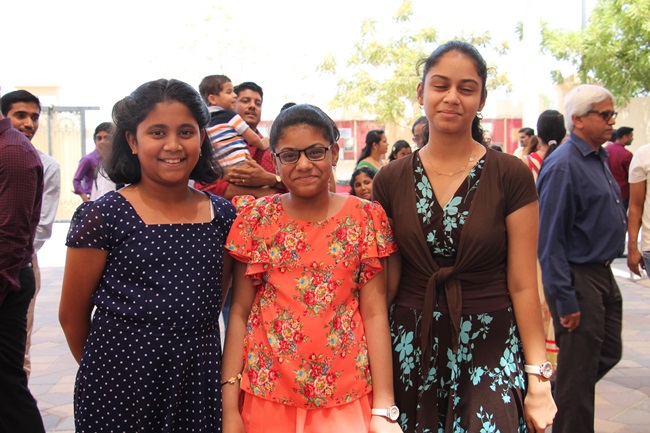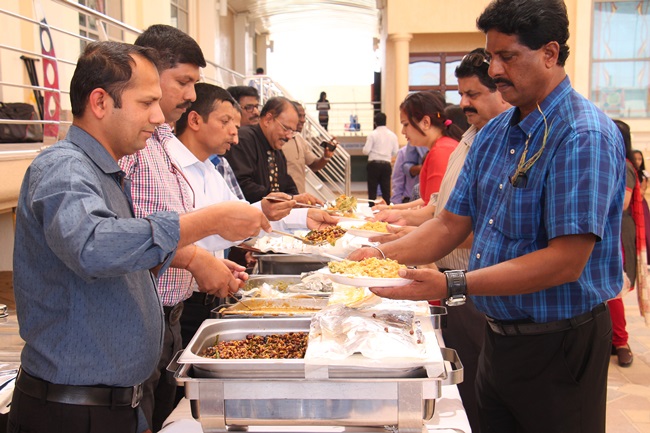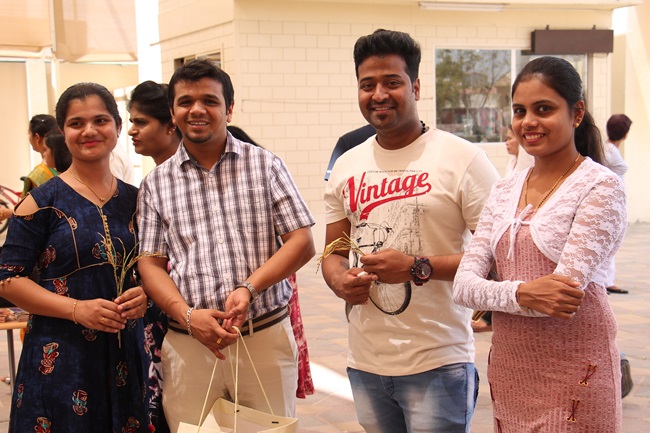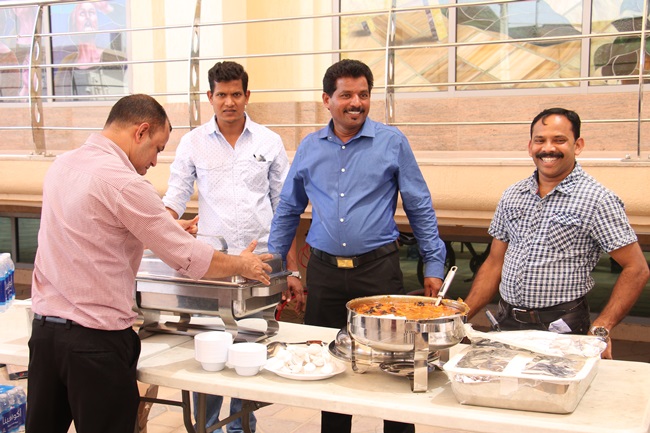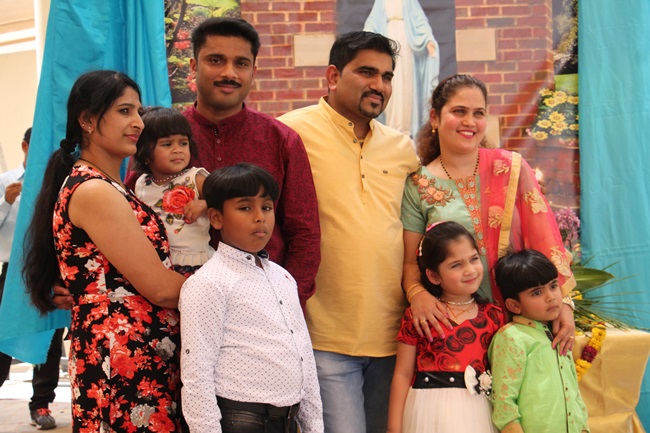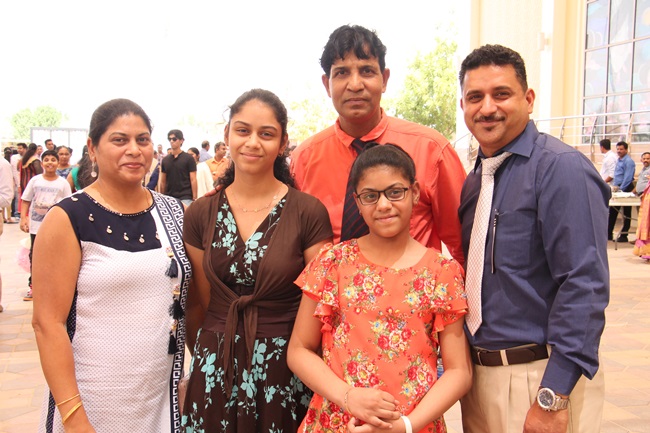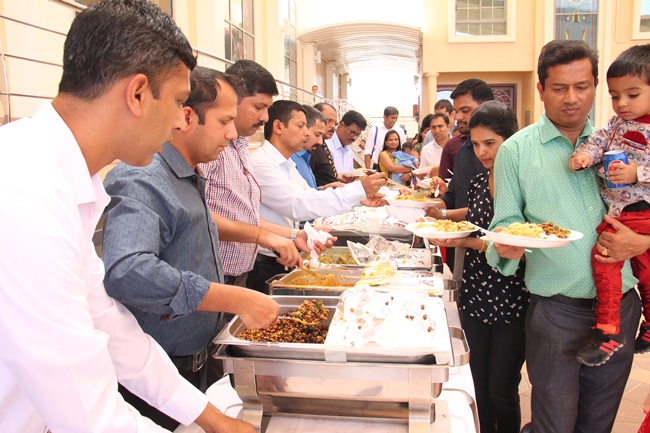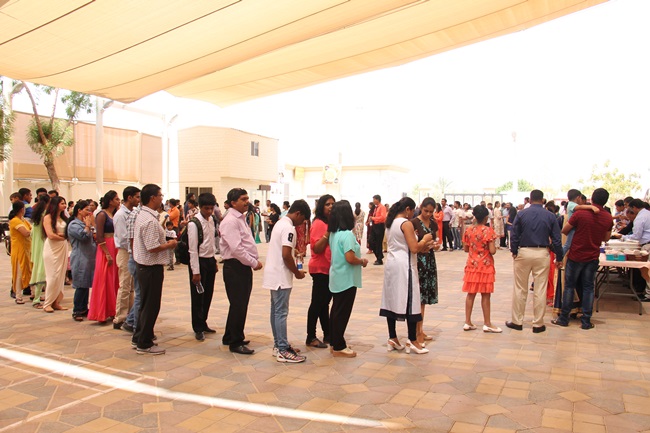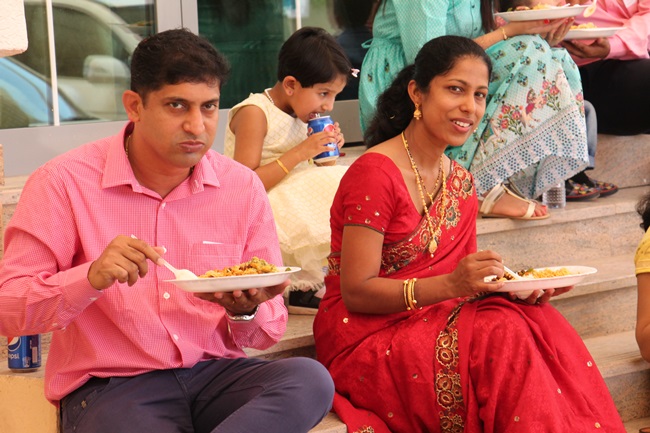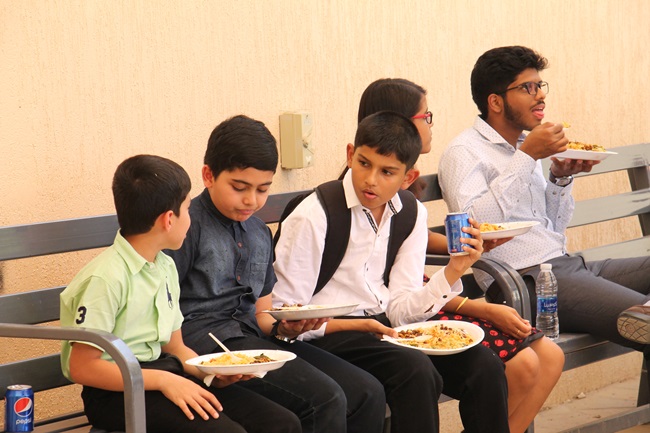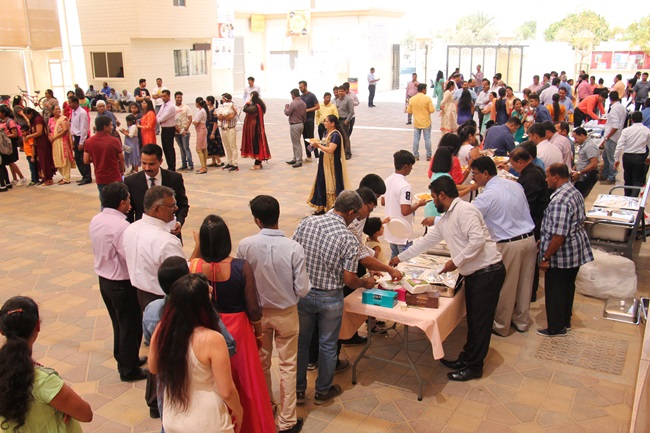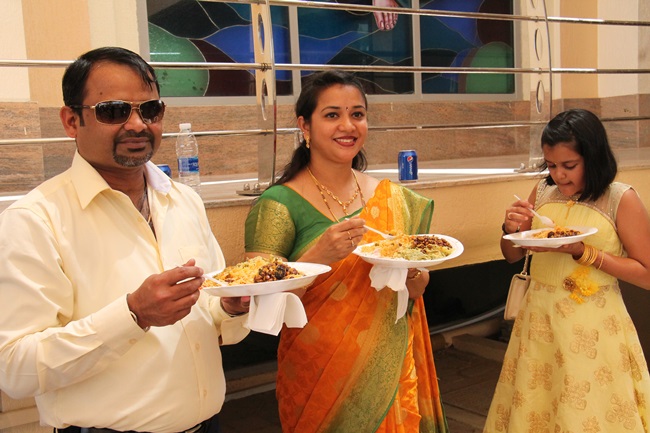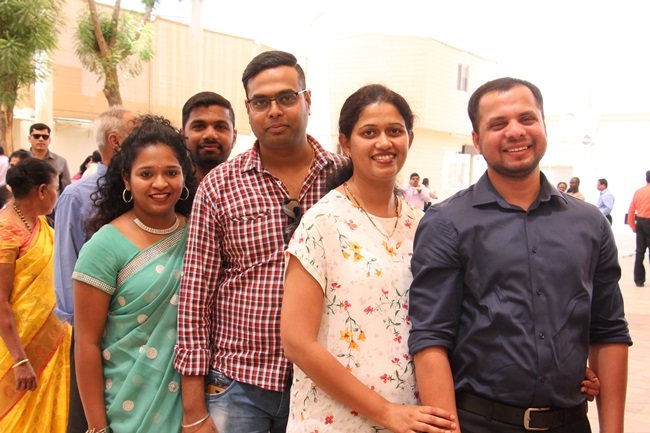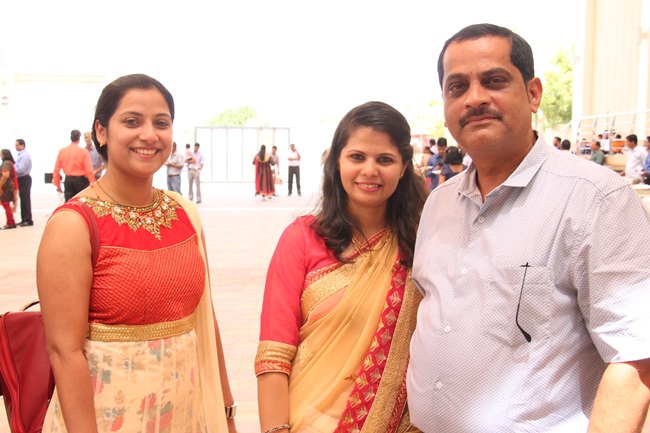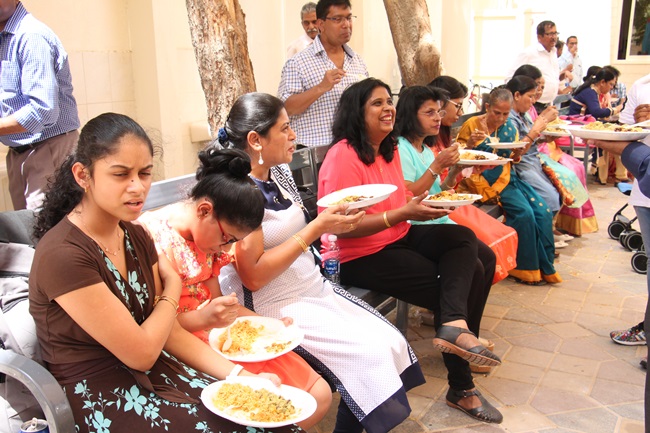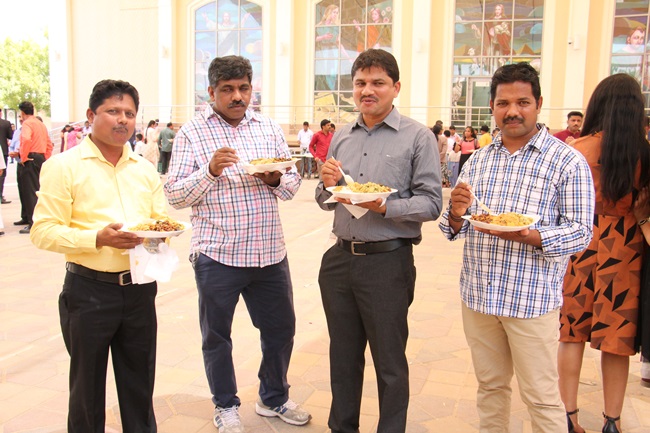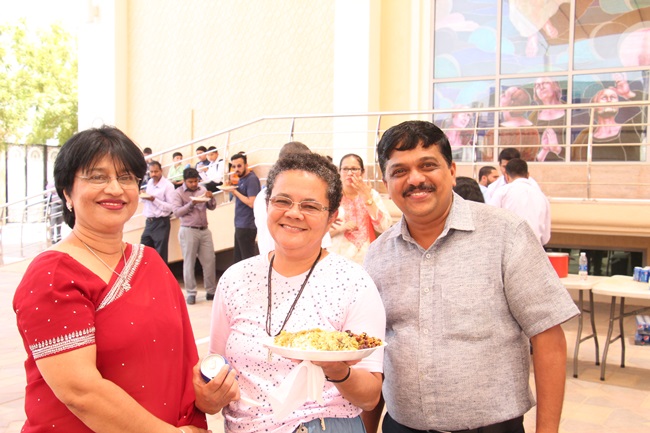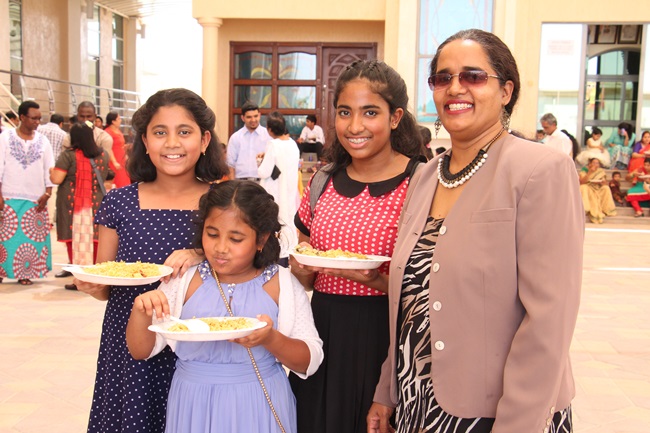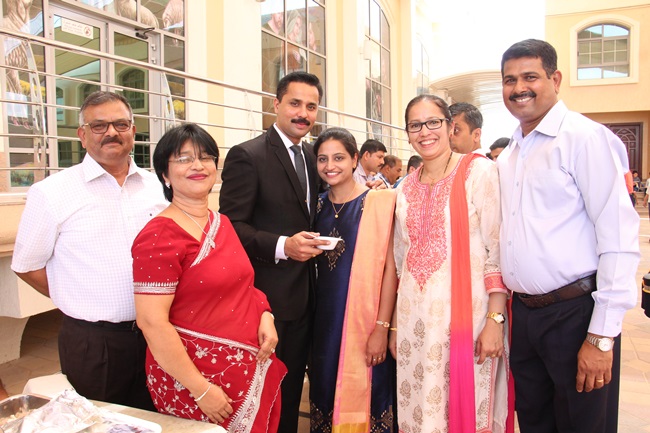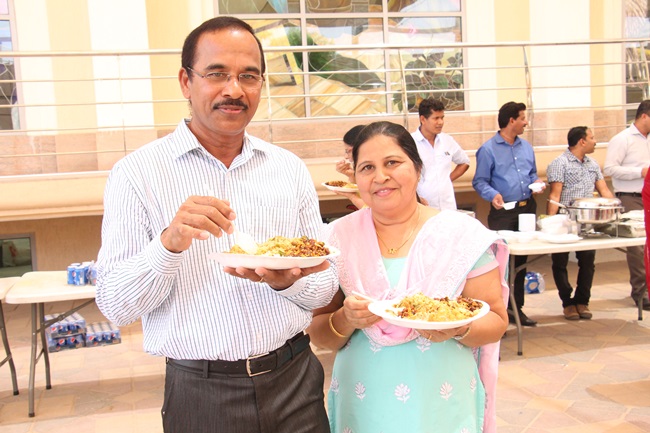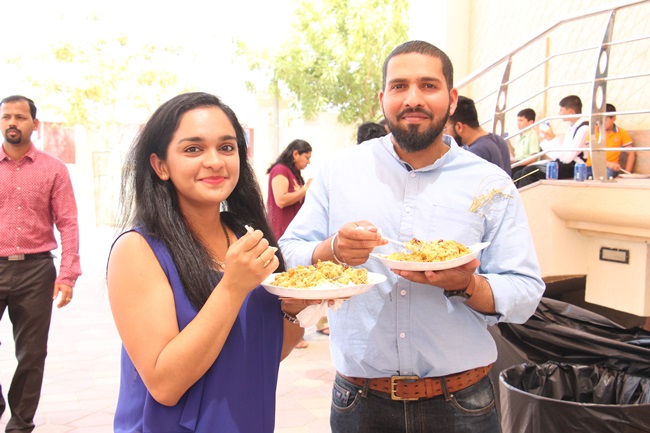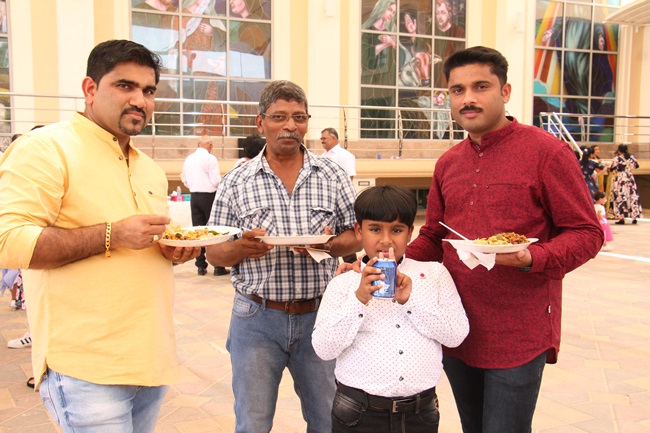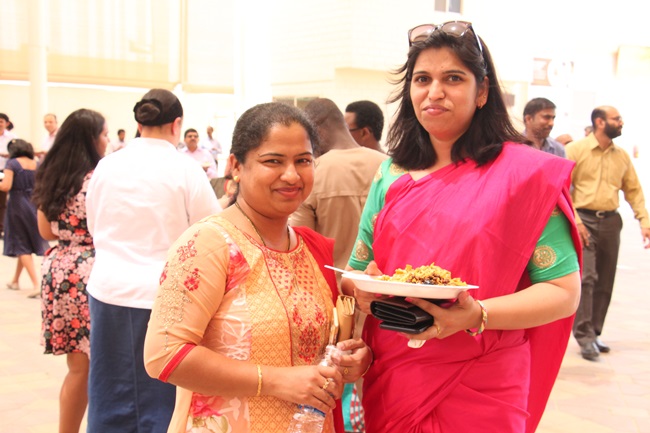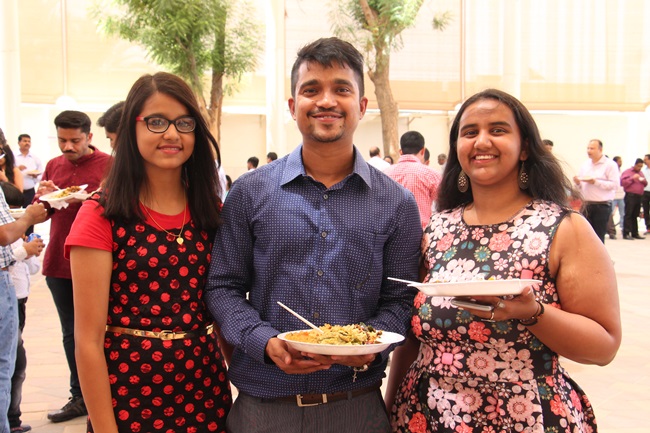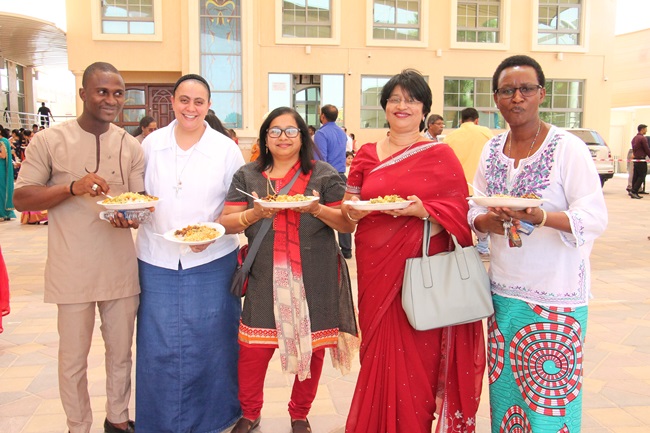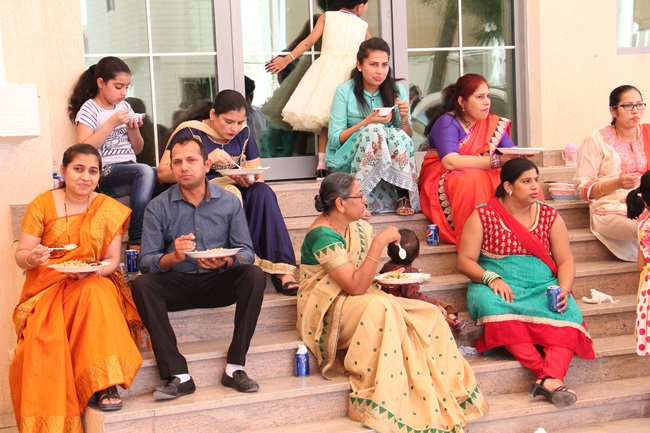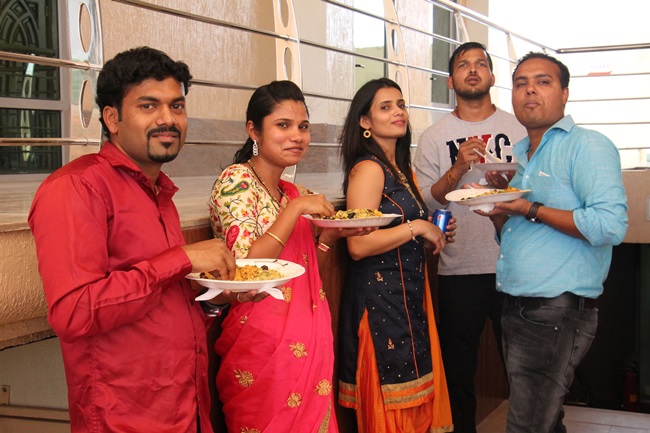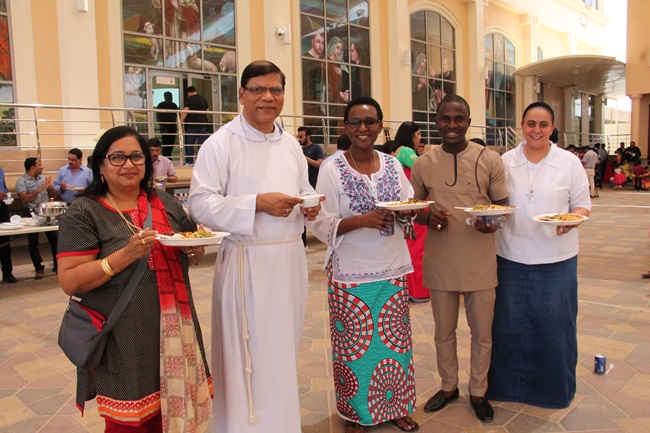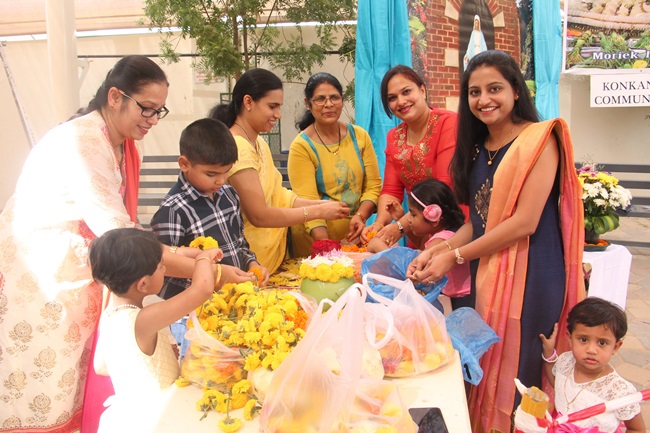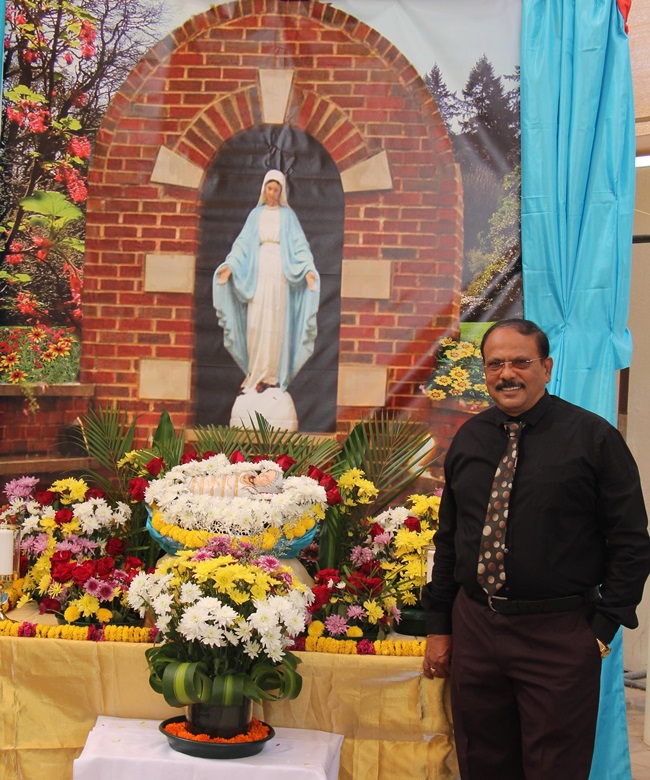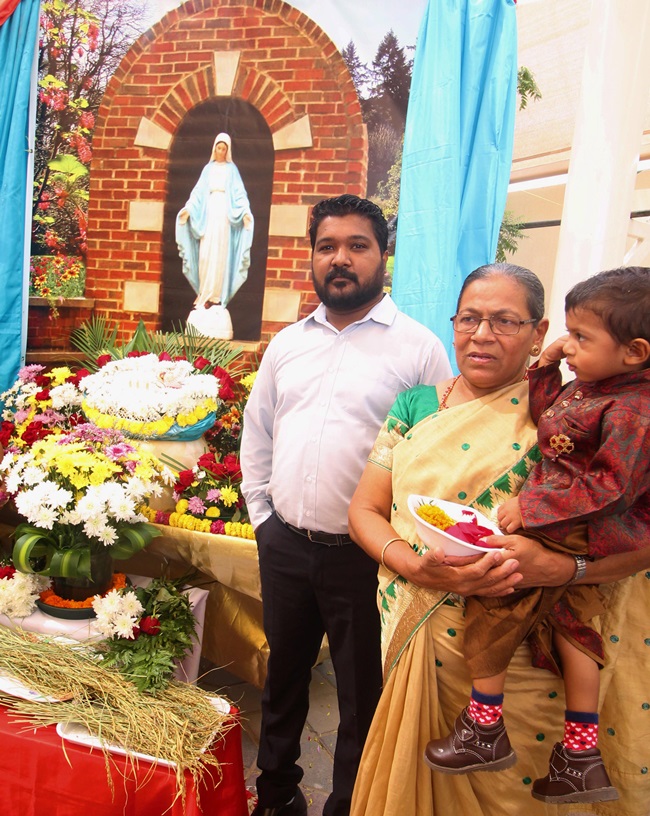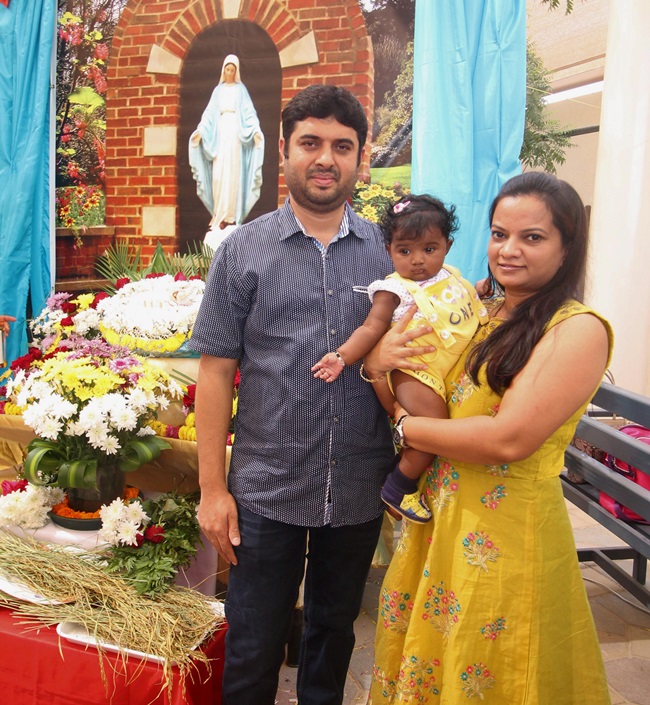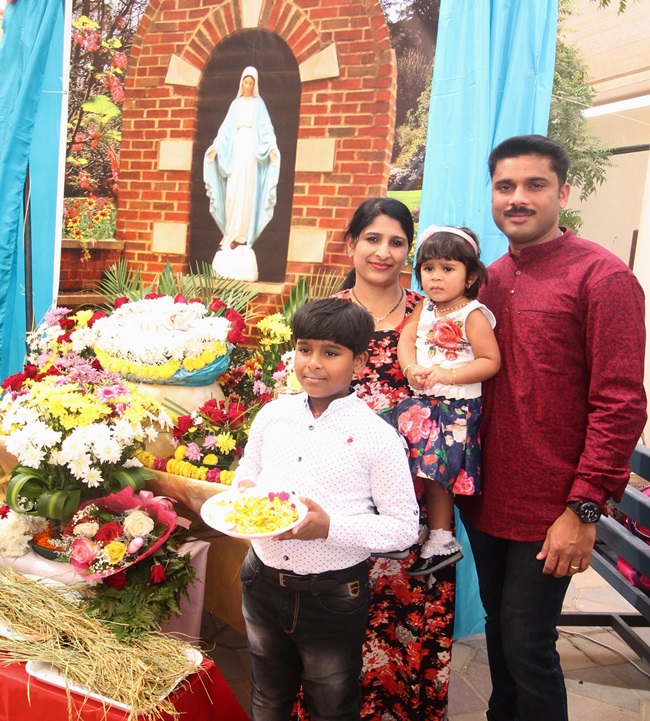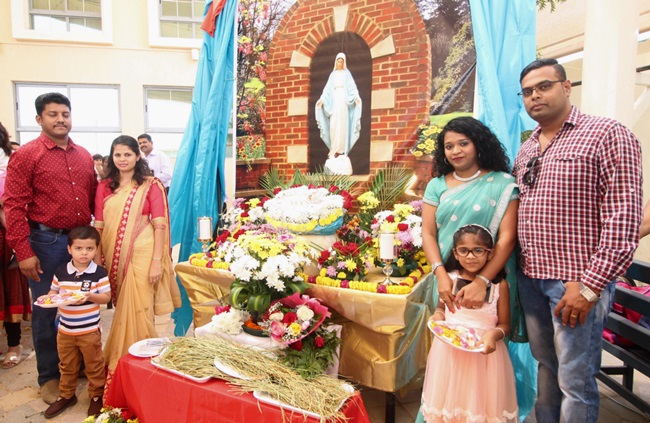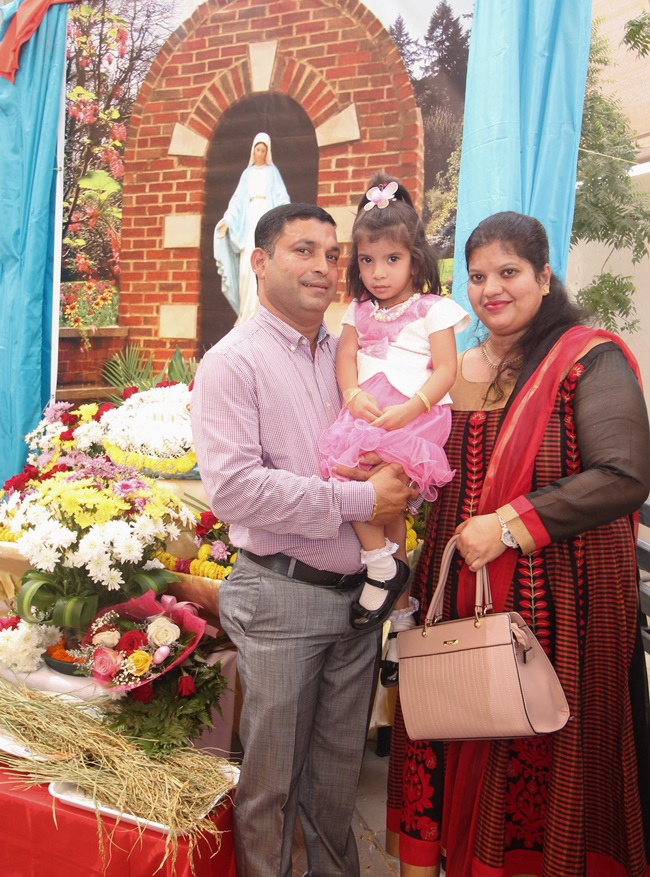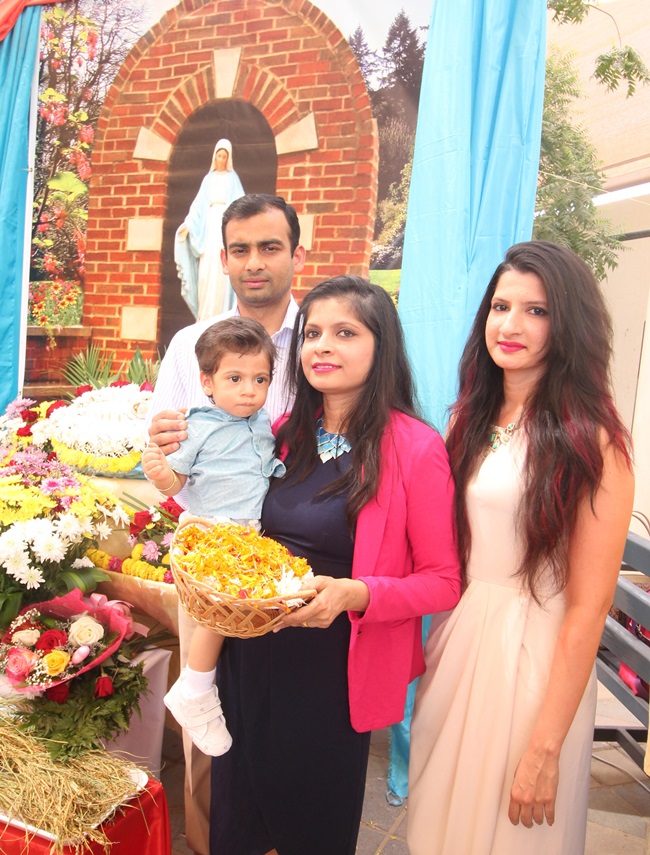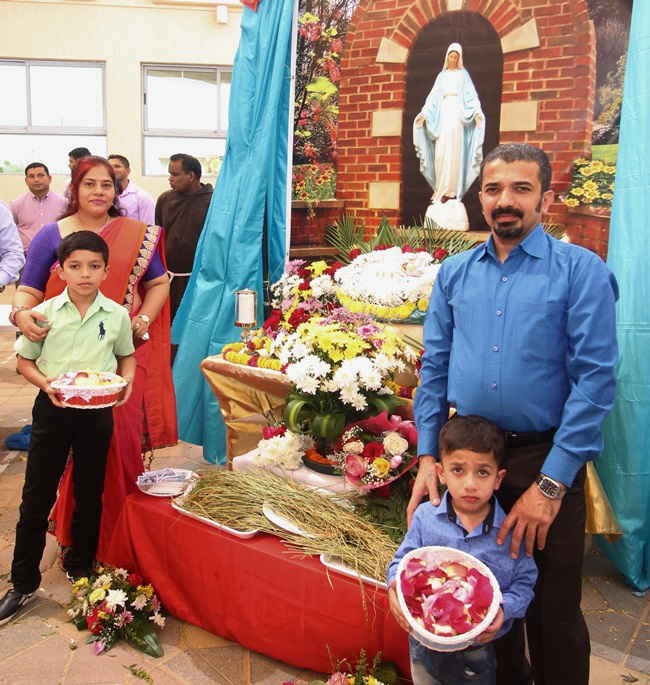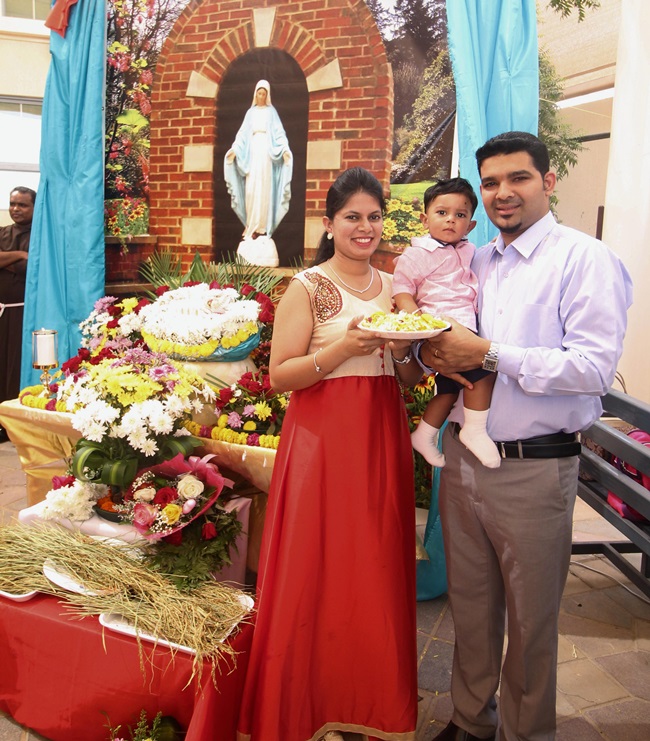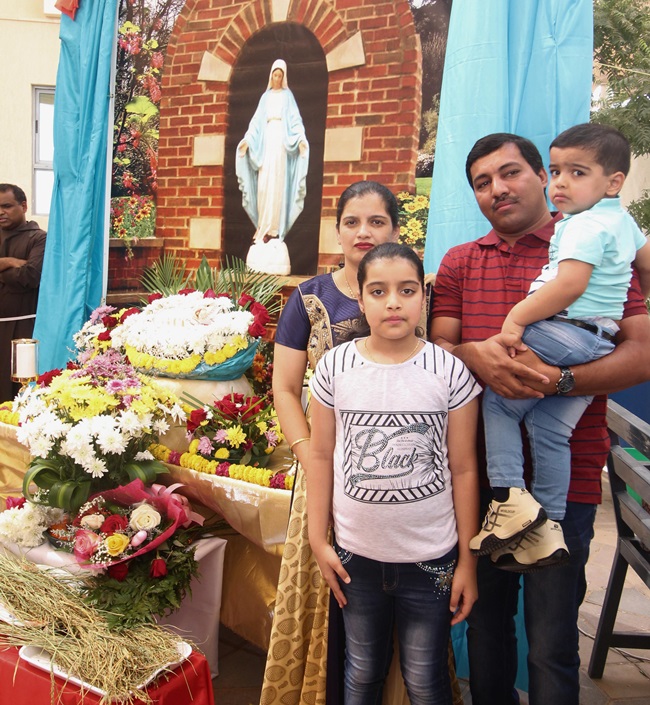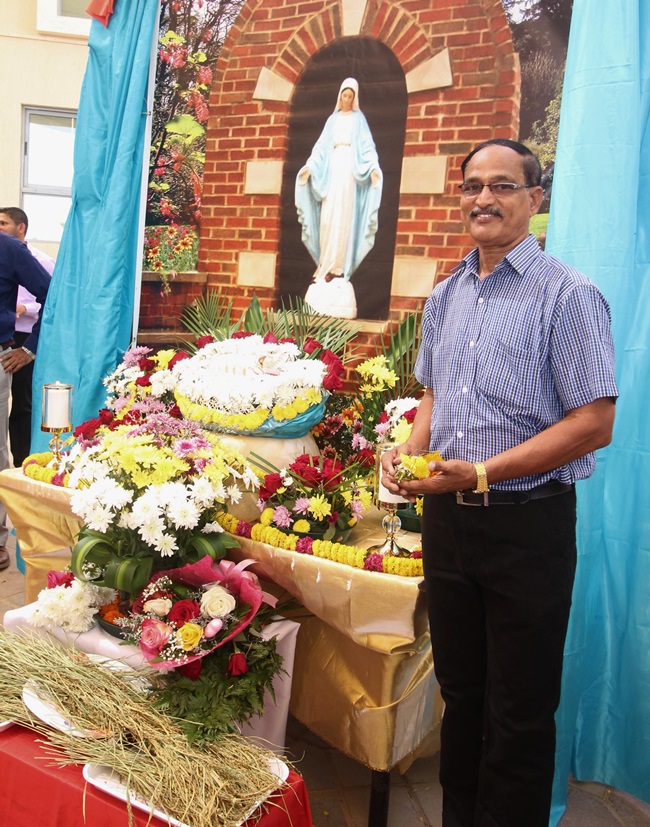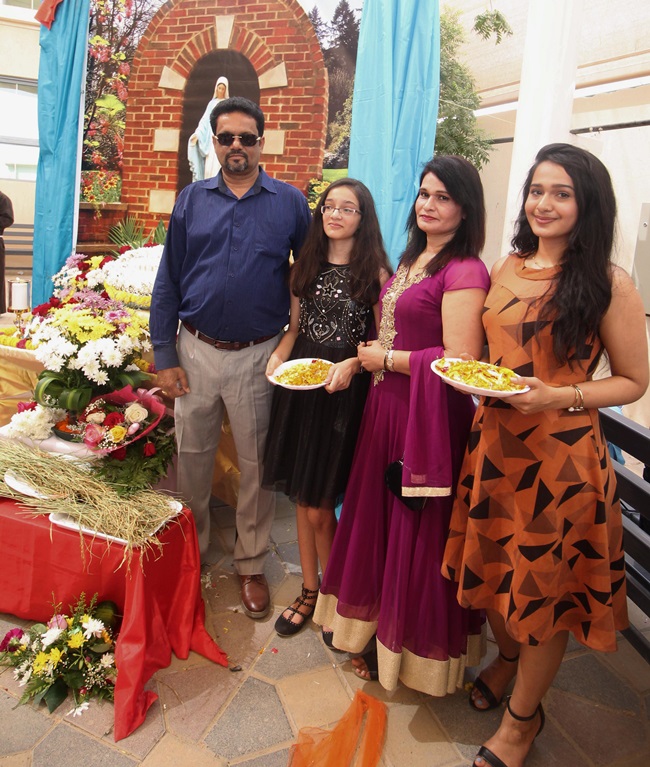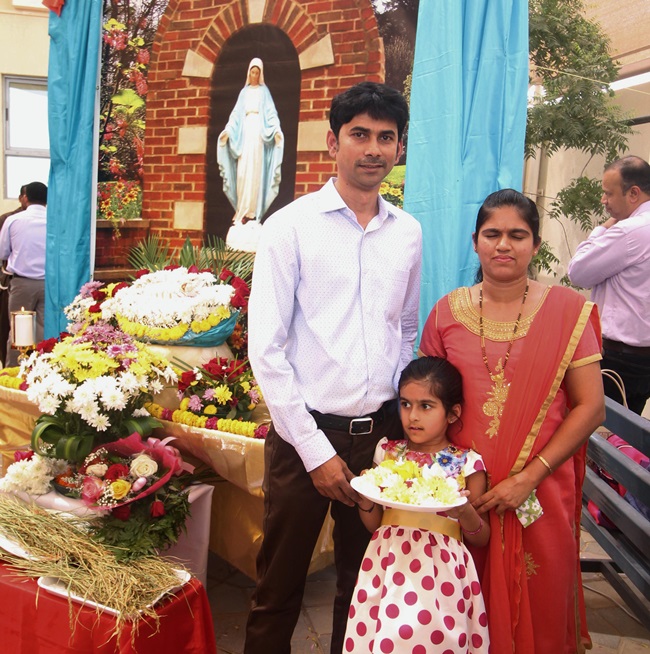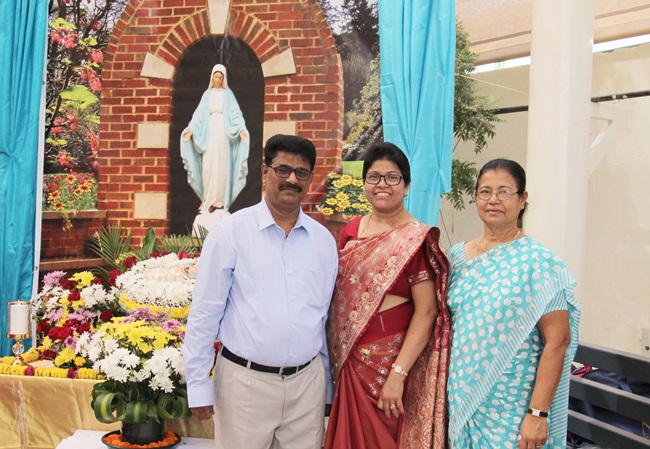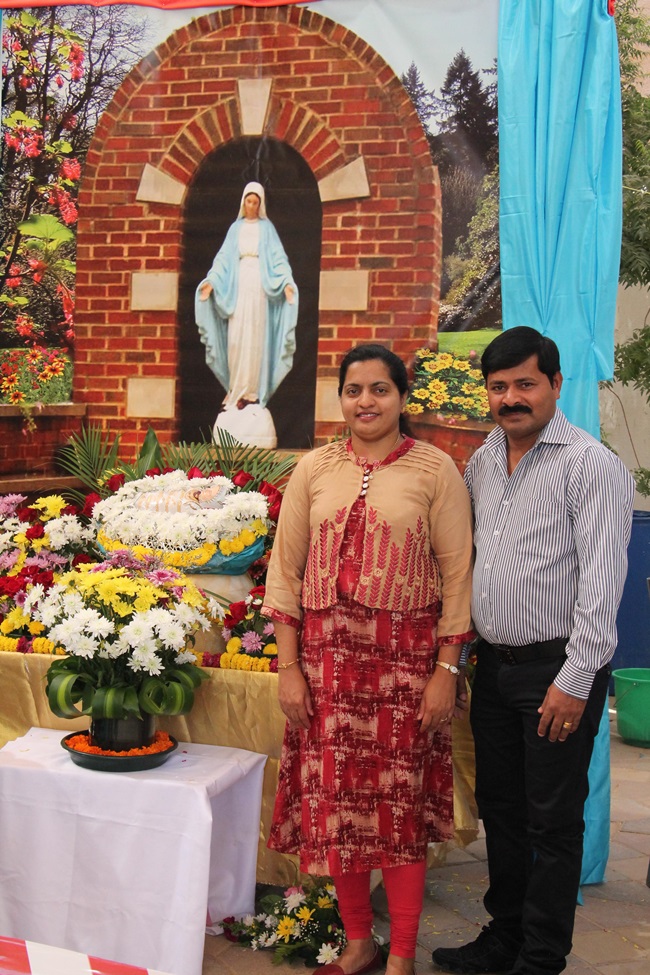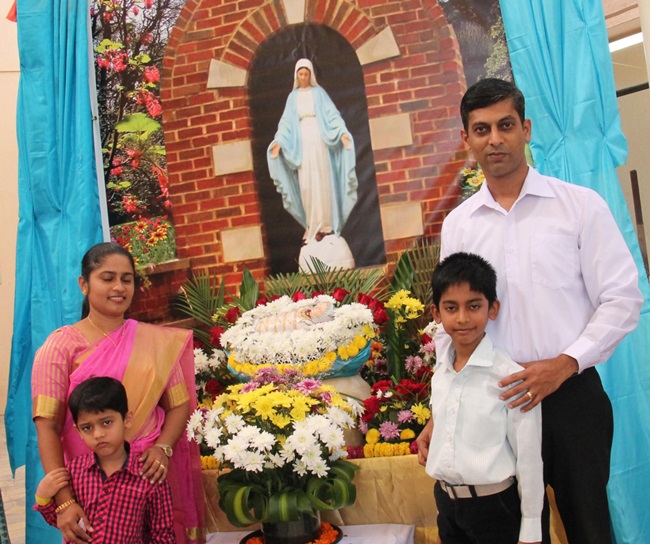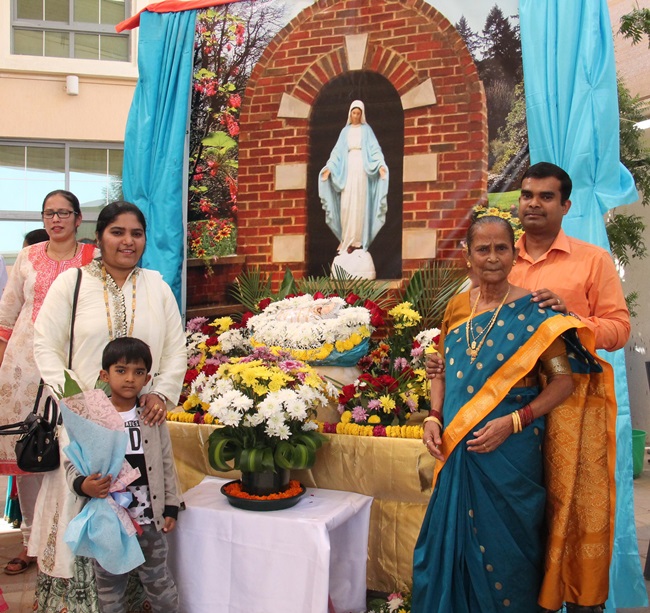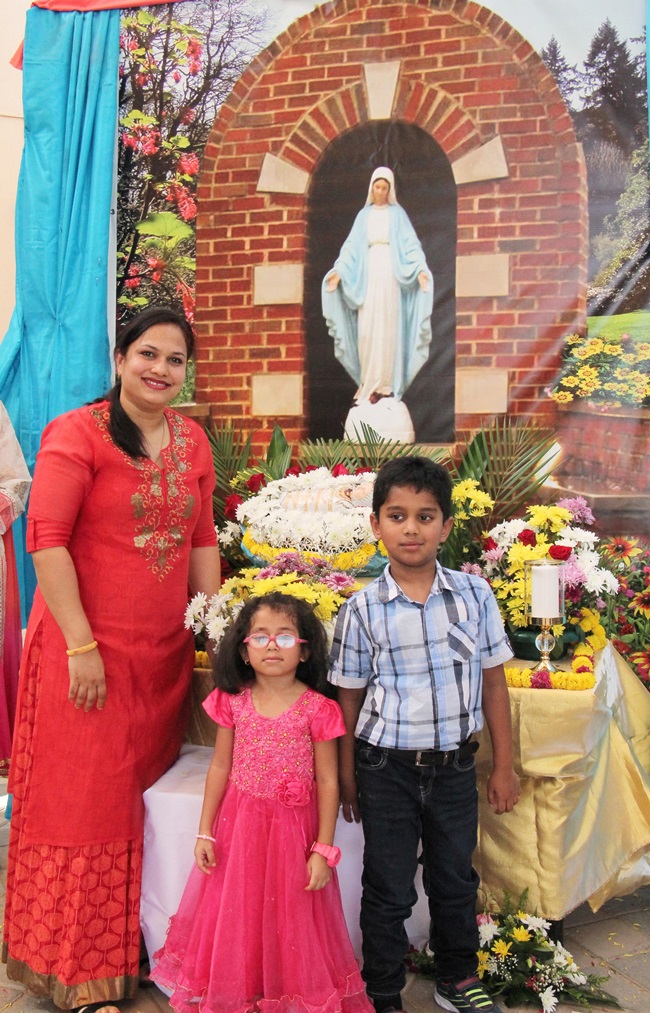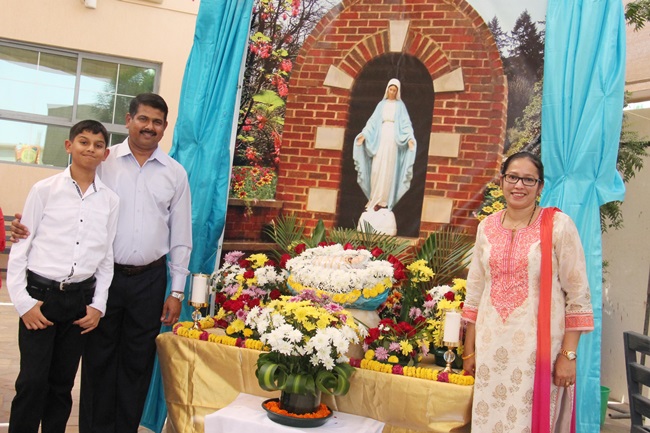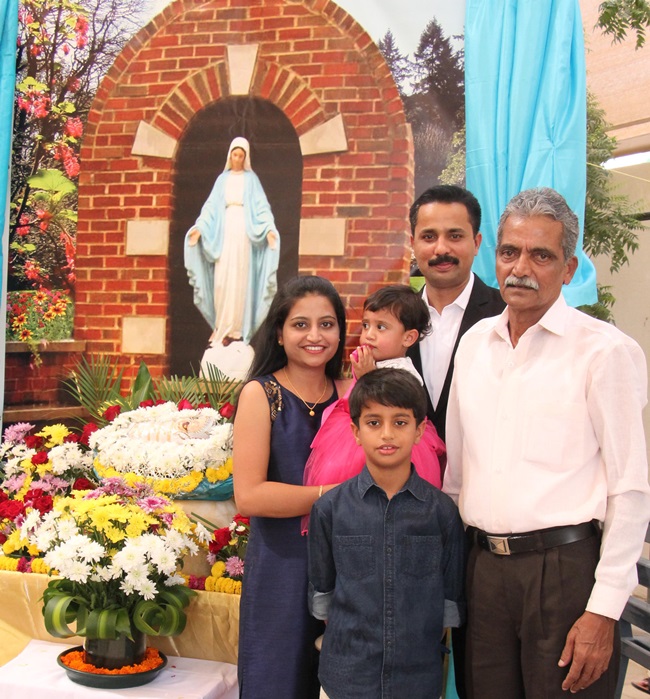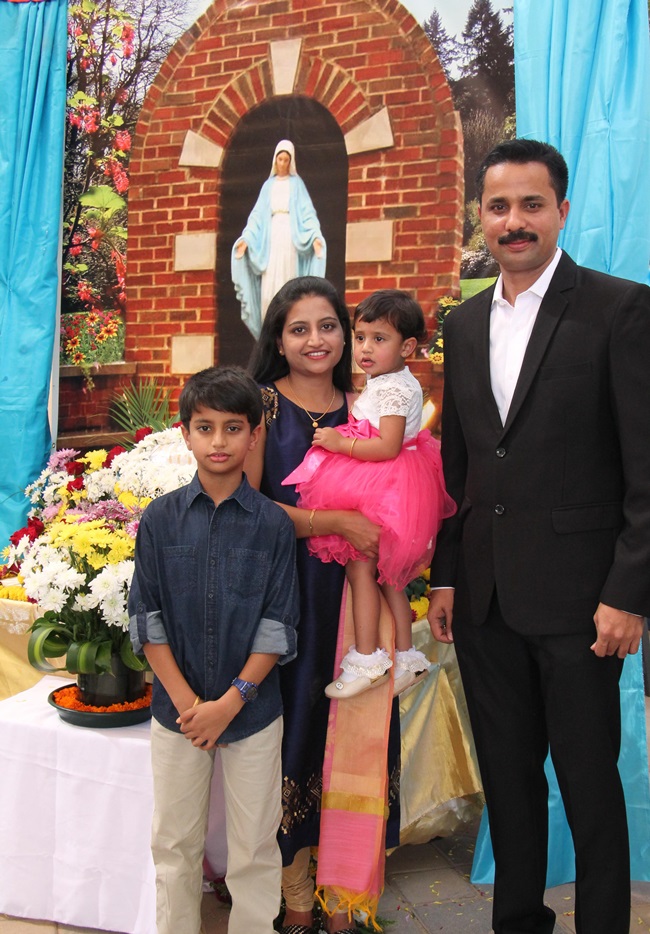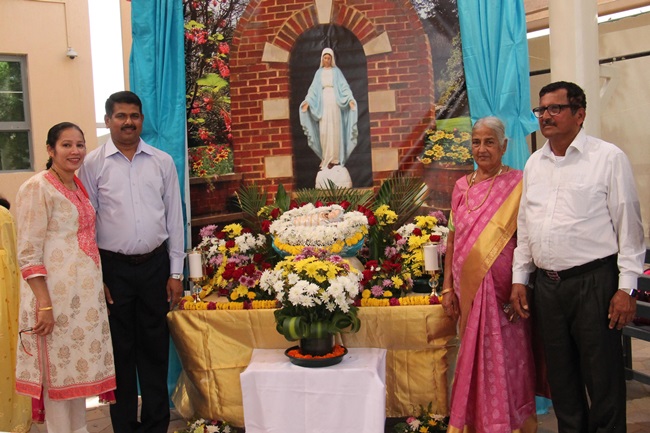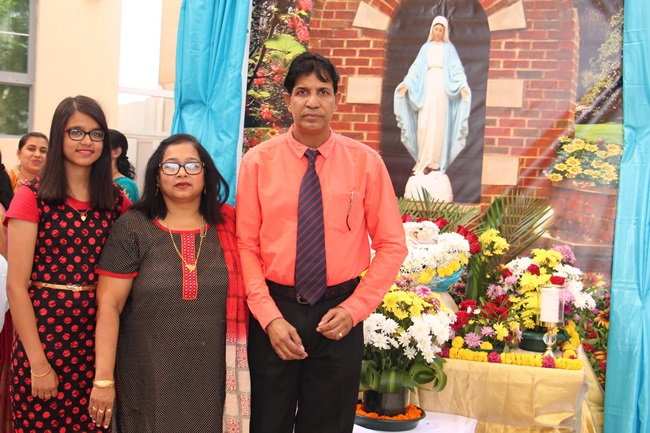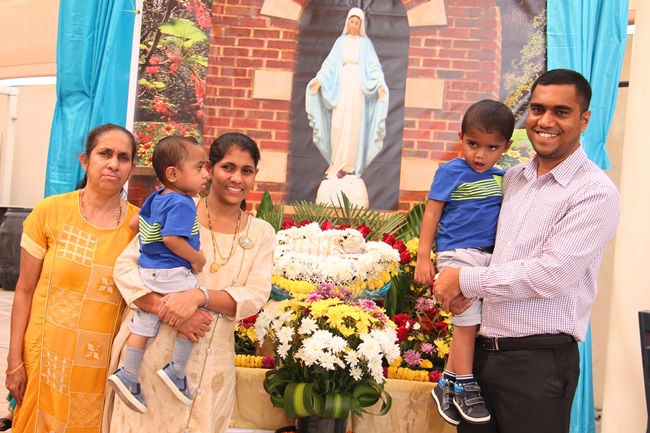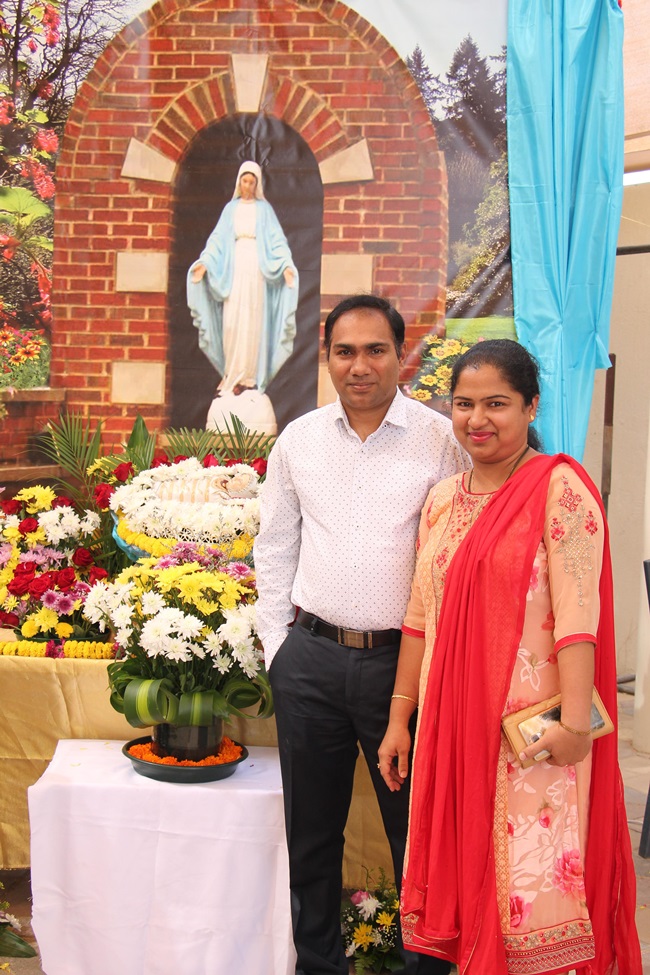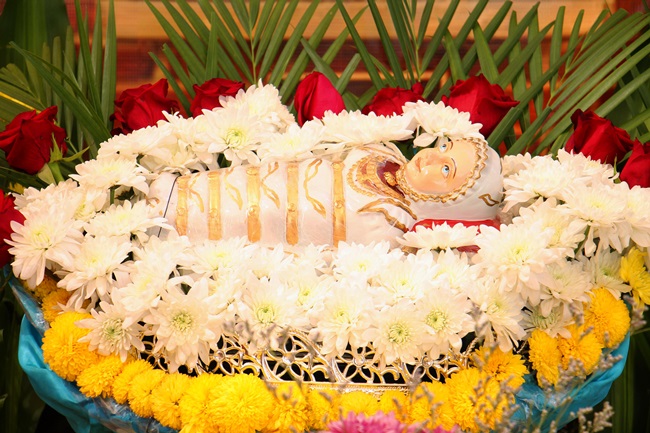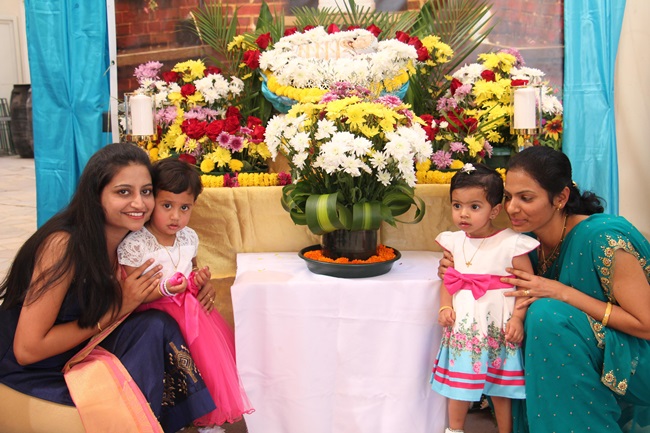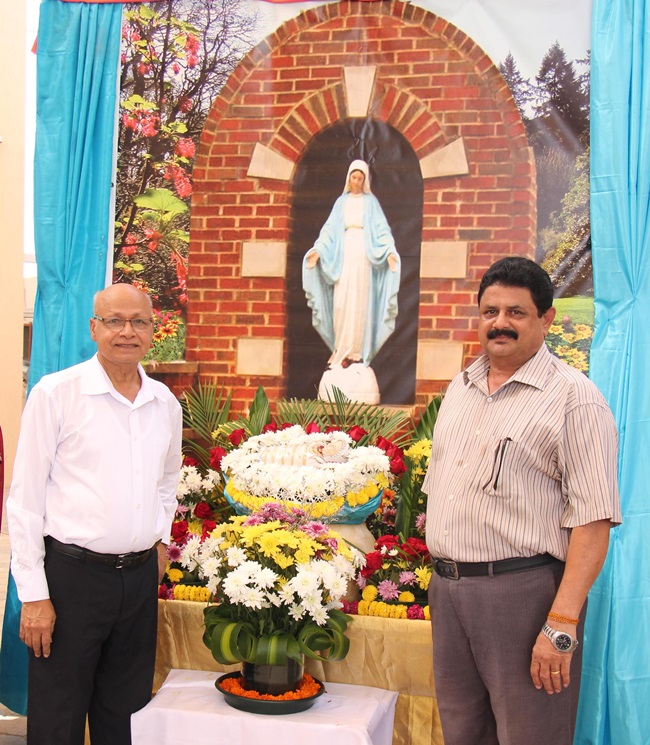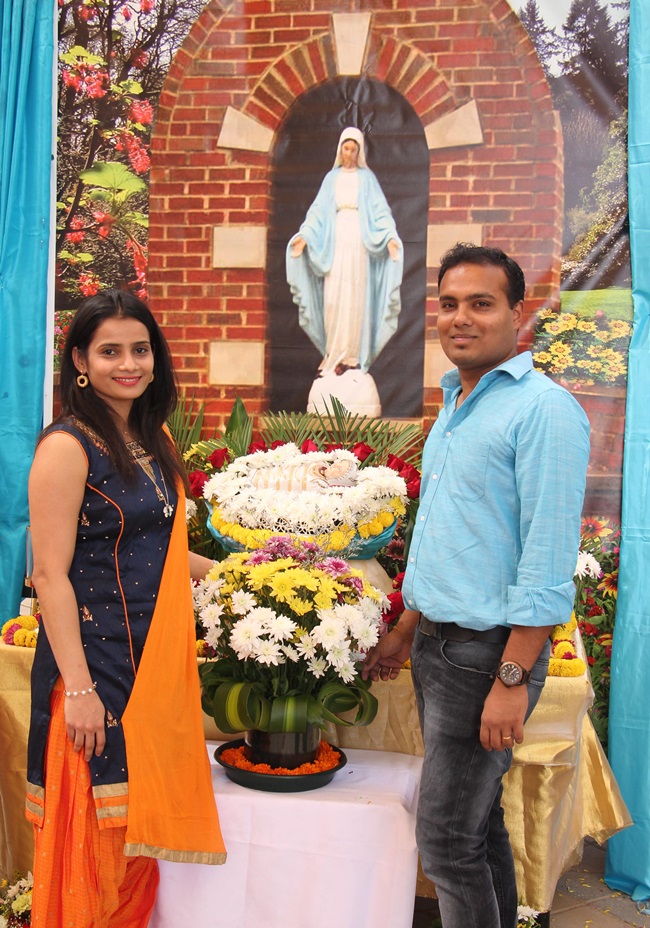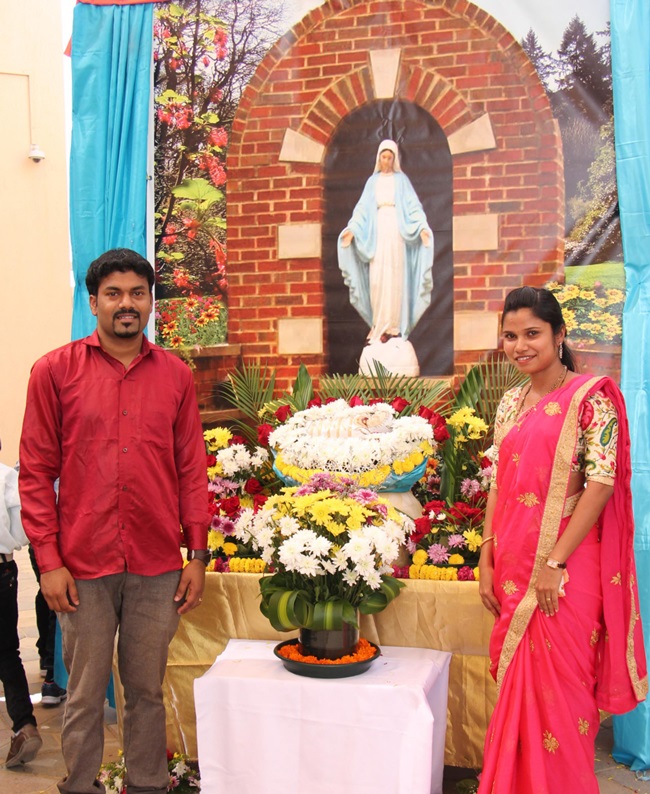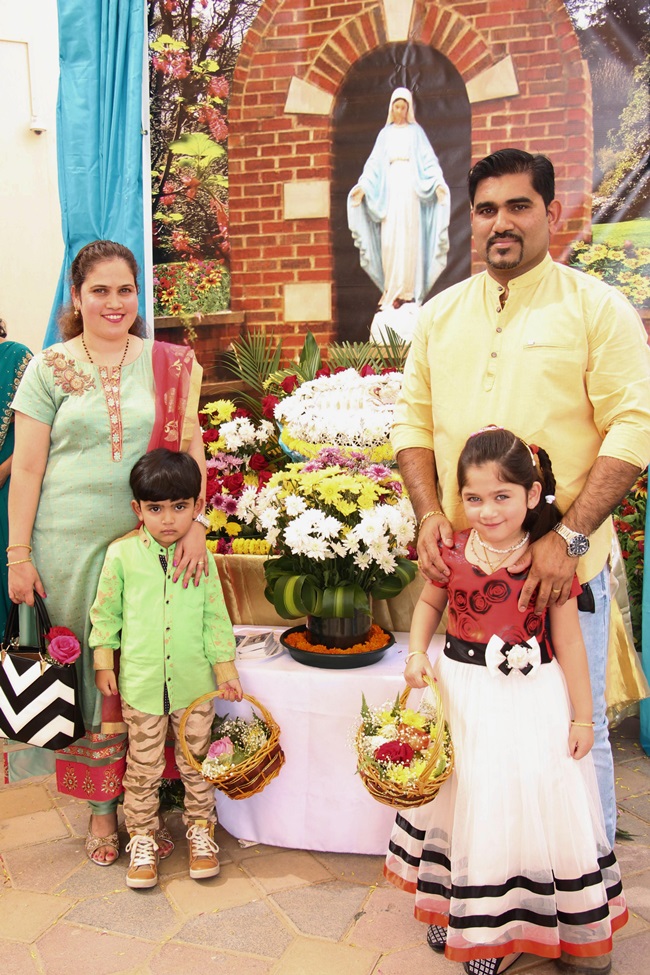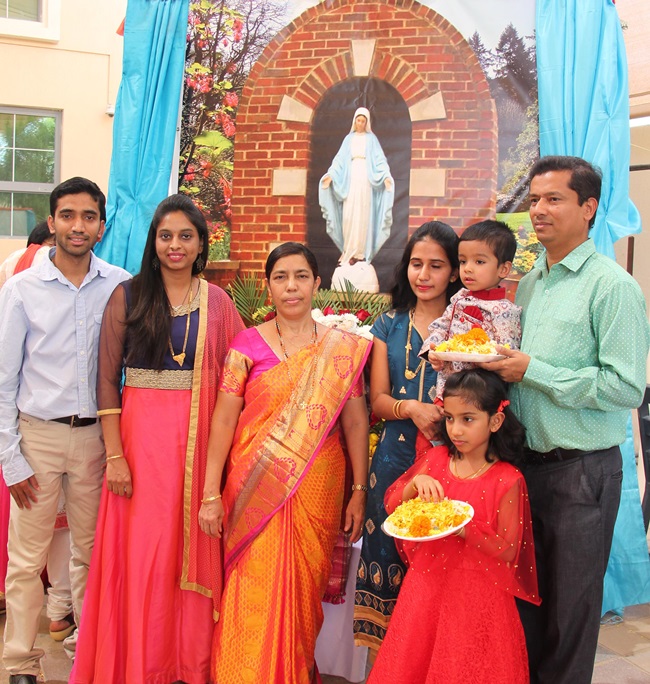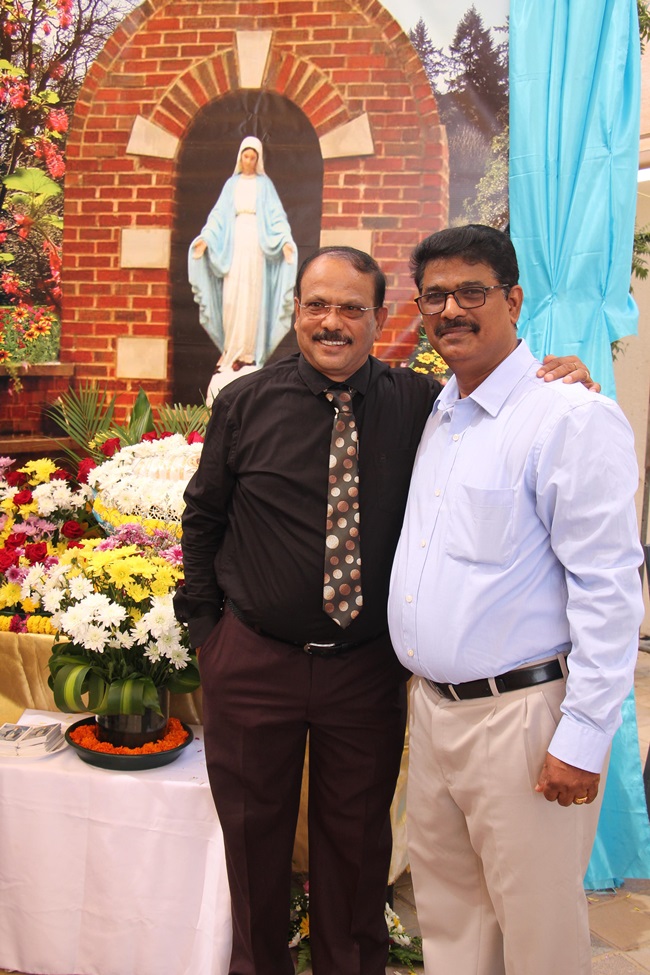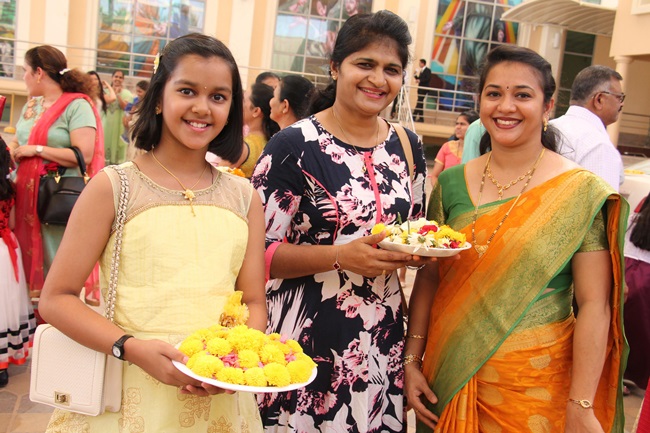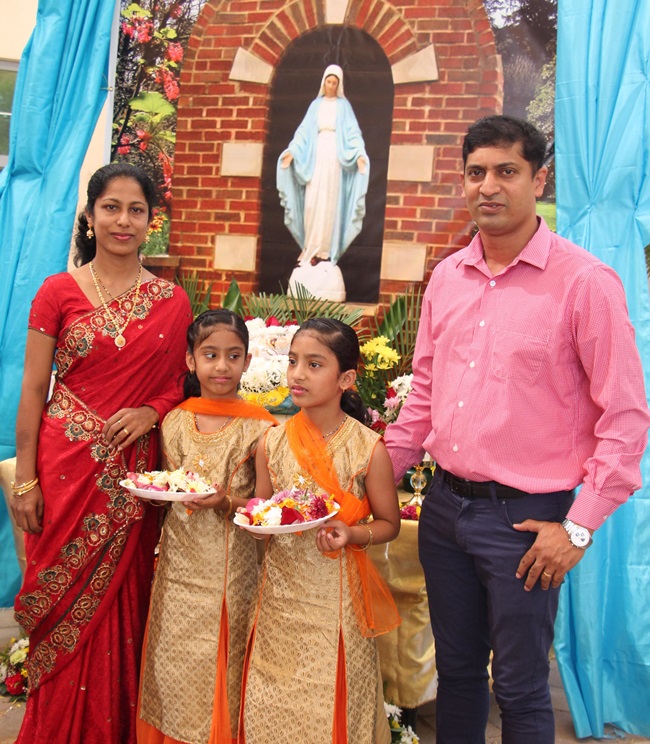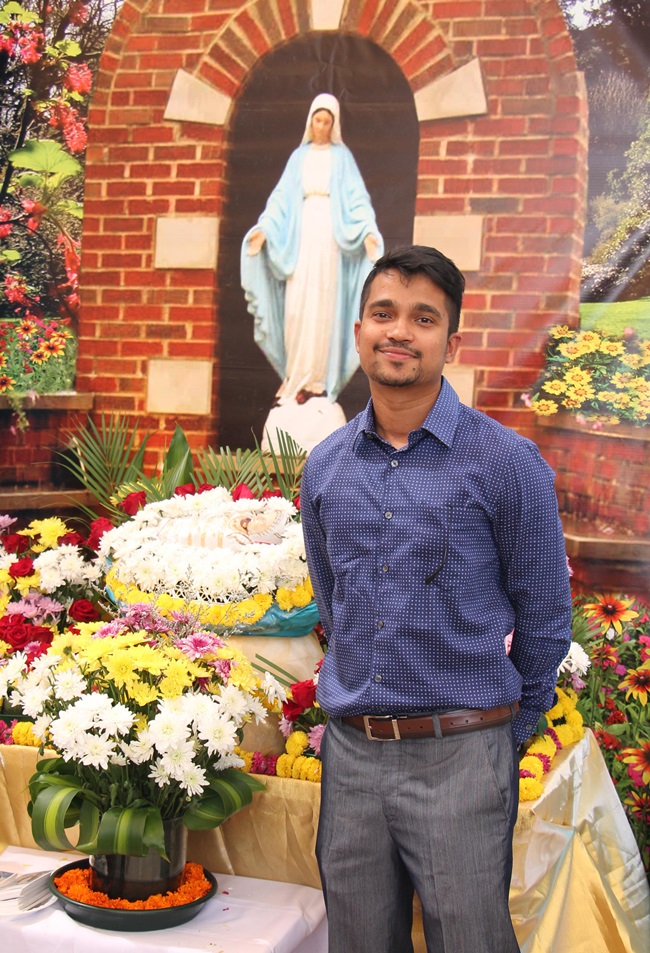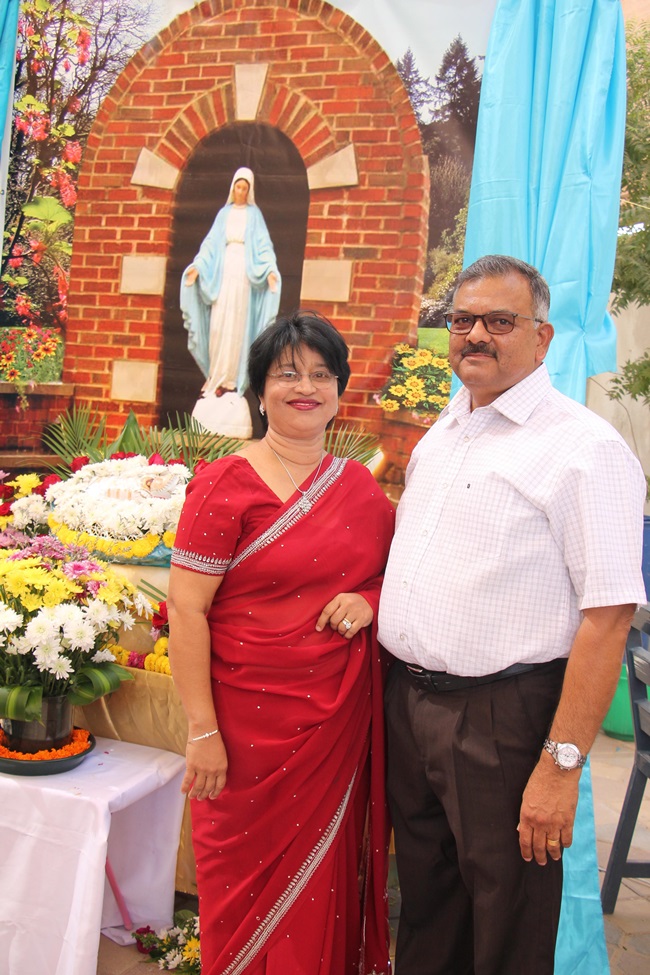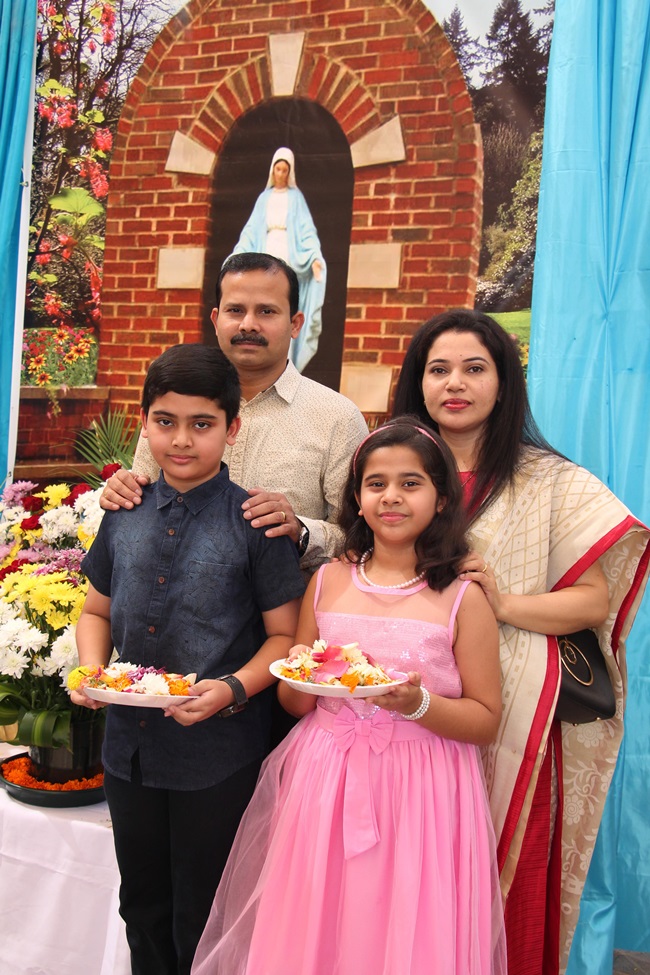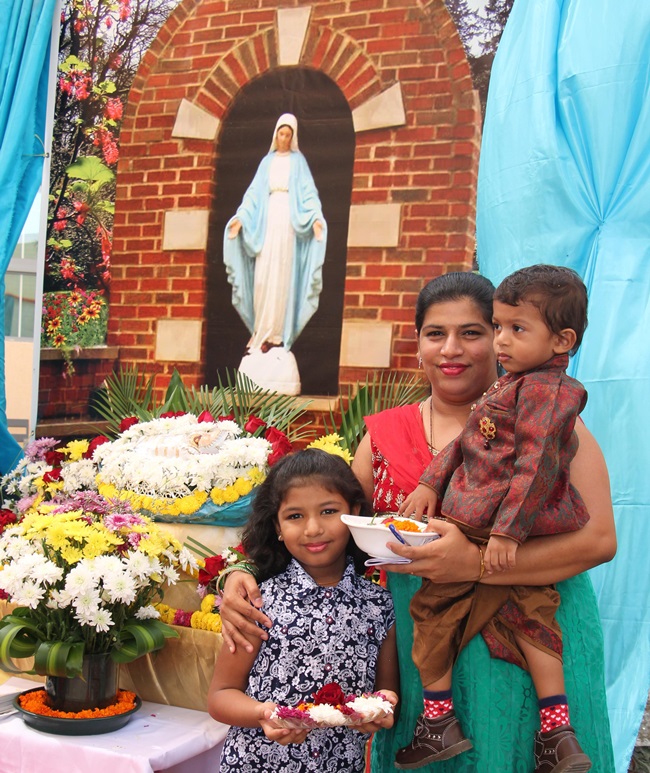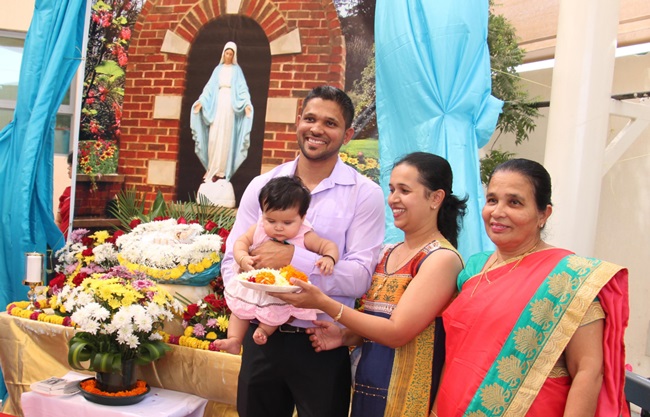 As the mass concluded by Fr Stalin Varghese, acknowledged all Konkani speaking parishioners for organizing the feast. The celebration ended with vegetarian 'Novem Jevann' served to all the devotees. Committee of the Konkani speaking community took the lead in organizing the whole celebration.
Monthi Fest 2018 Around the World - Photo Albums: