Doha: KSC Celebrates Feast of Nativity with Religious Fervour
By Jerald DSouza

Bellevision Media Network


Doha, 10 Sep 2018: The Konkani Speaking Community (KSC) of Our Lady of Rosary church Qatar celebrated the feast of nativity of the Blessed Virgin Mary with religious fervour and devotion at the Lady of Arabia Hall at the church premises on Saturday September 8th evening.
The solemn festal Konkani Eucharist was celebrated by visiting priest Fr. Clifford Fernandes , Fr. Anand Castelino, the spiritual director of the Konkani Speaking Community concelebrated the Eucharist.
Fr. Clifford Fernandes, who had been flown for the nativity celebrations and 9-day novena preceding it, from Mangalore, stressed the importance and role of Mother Mary in catholic families.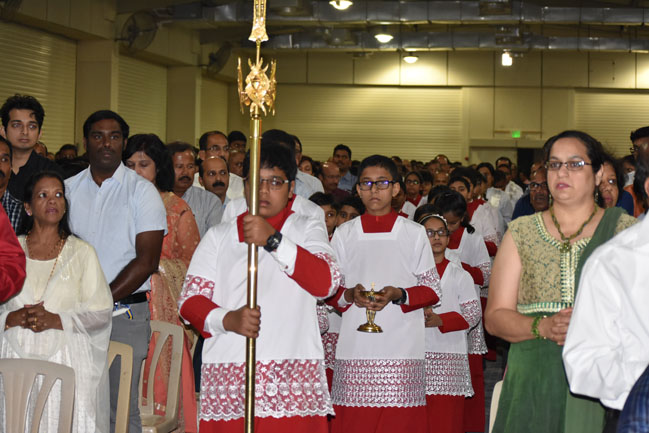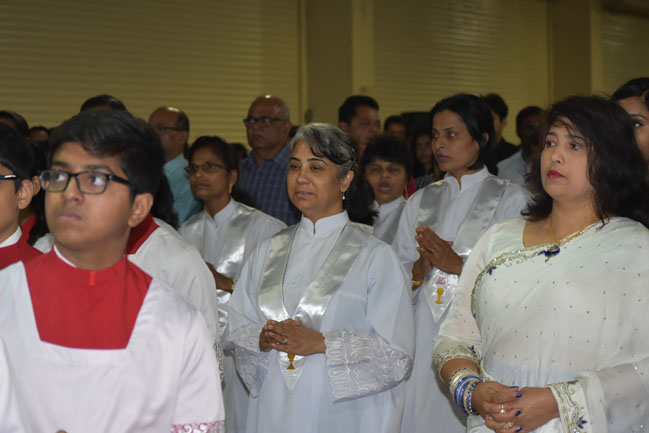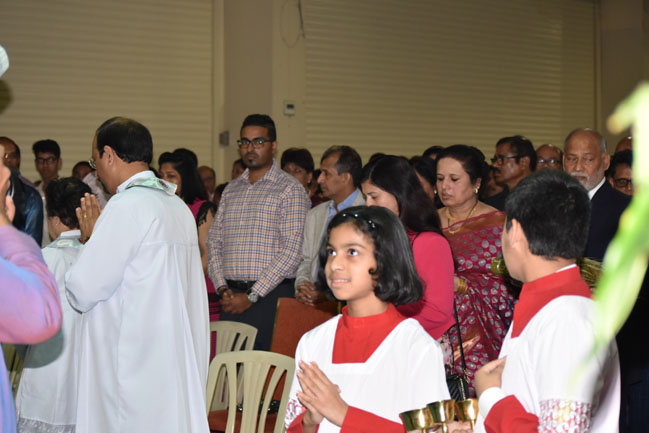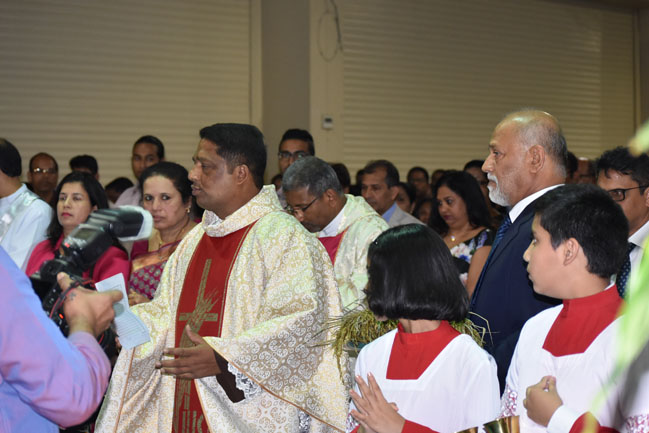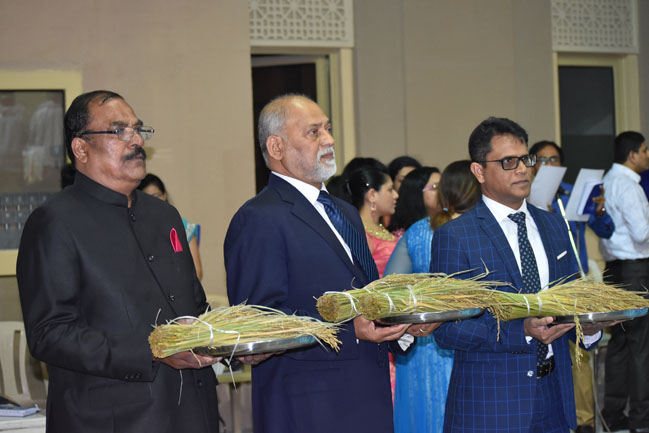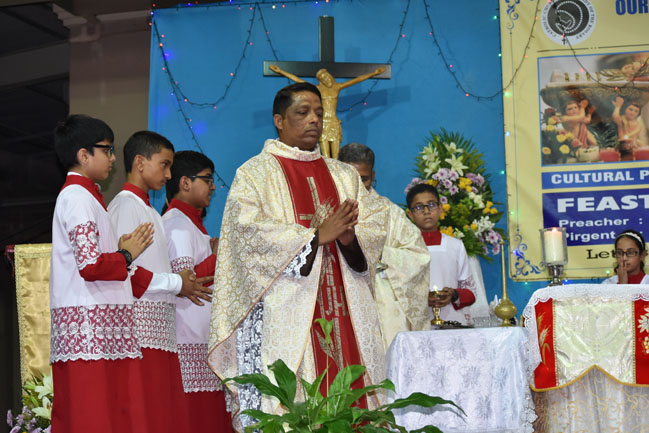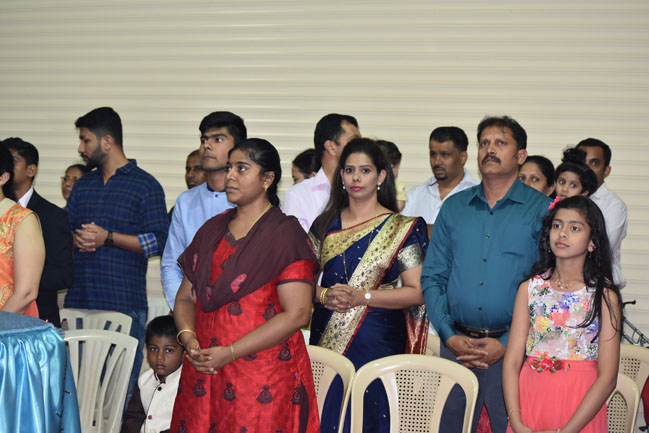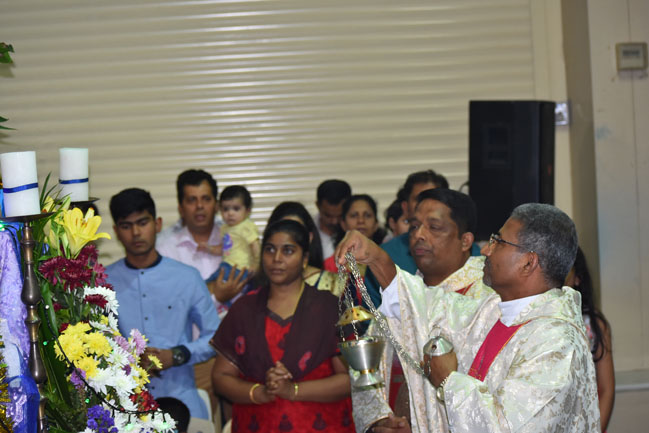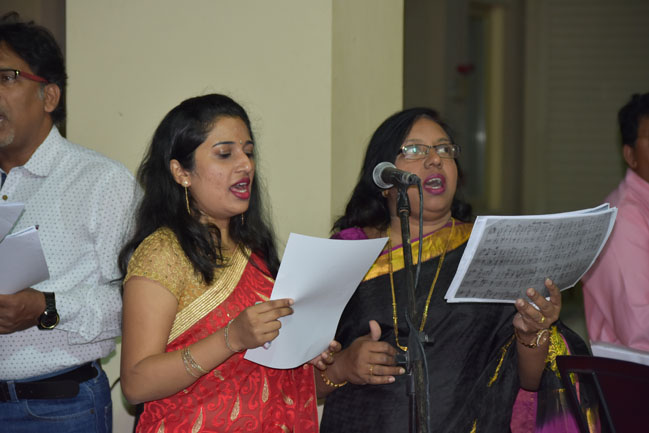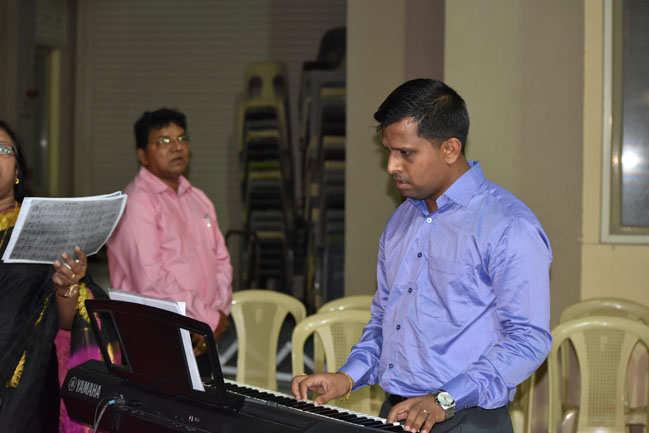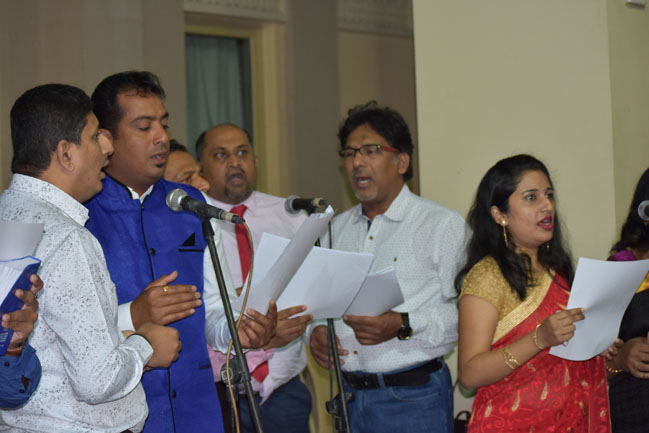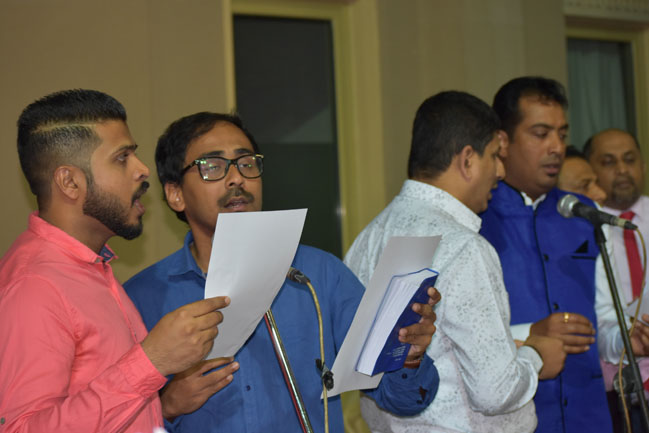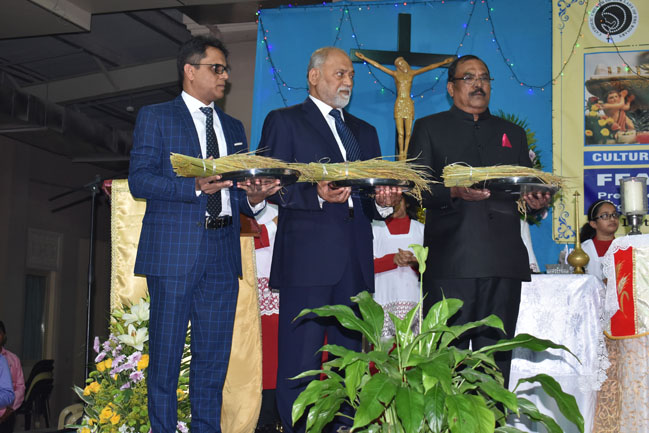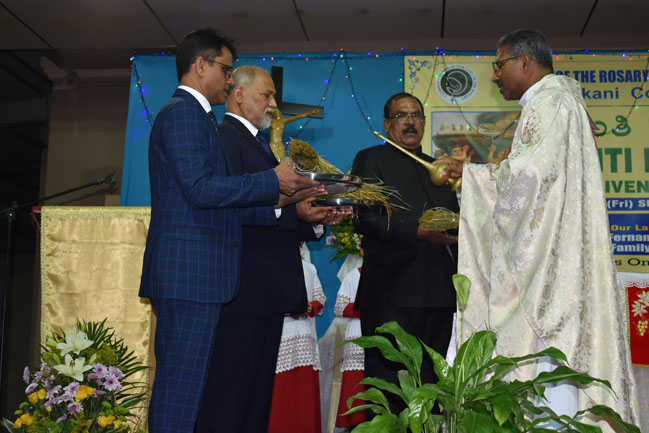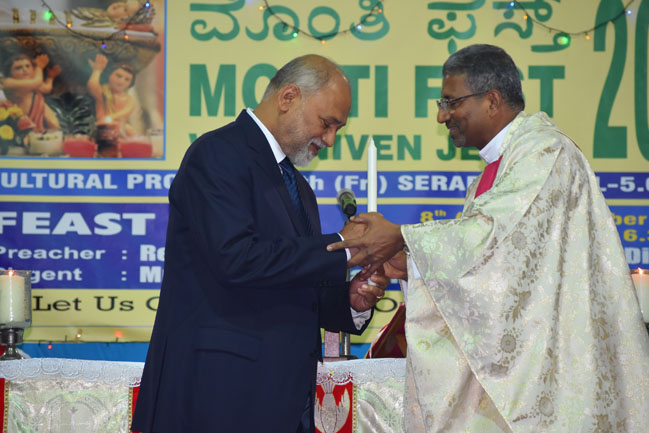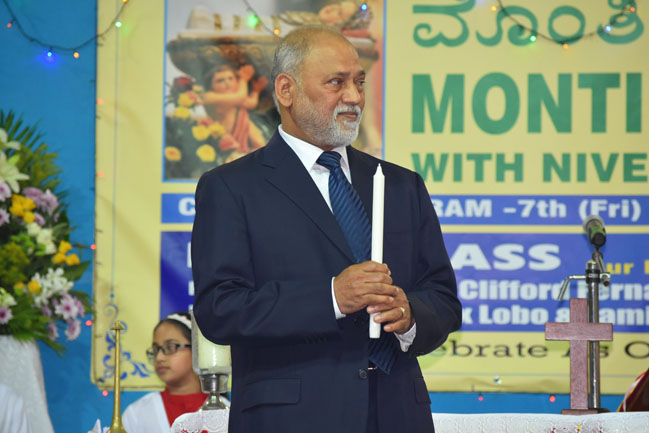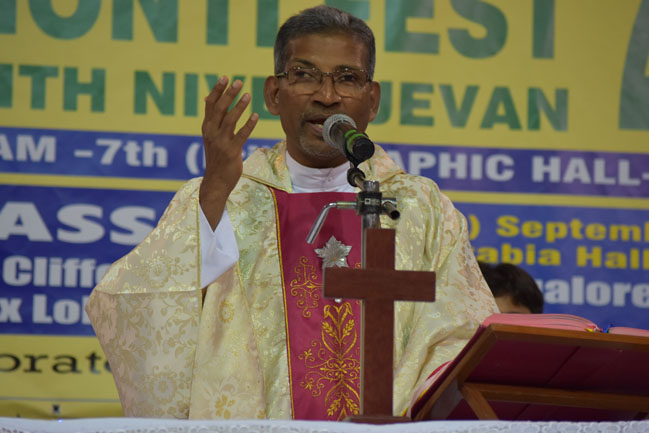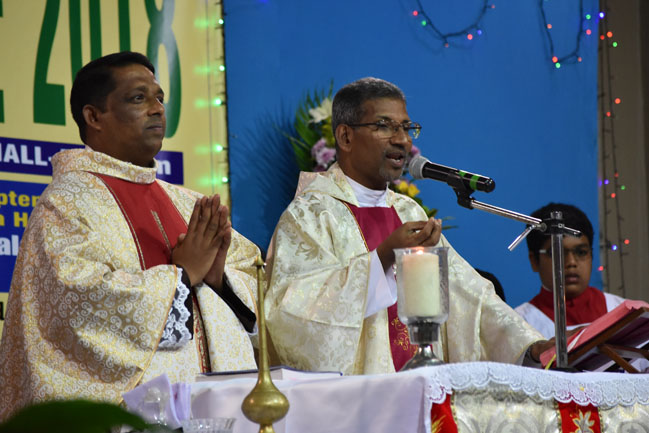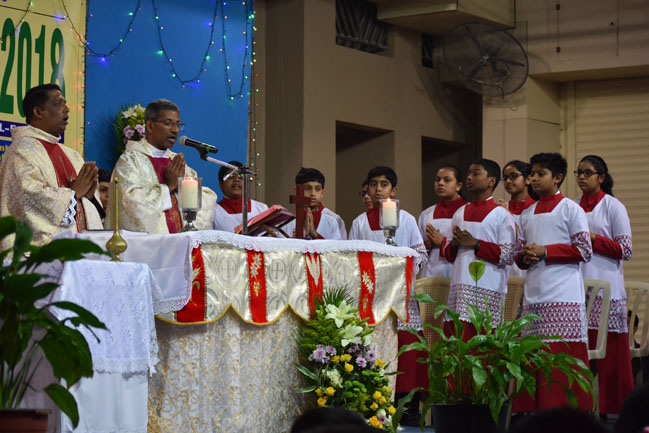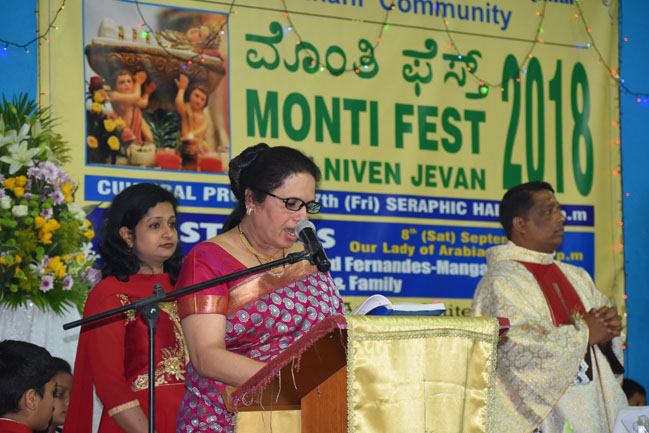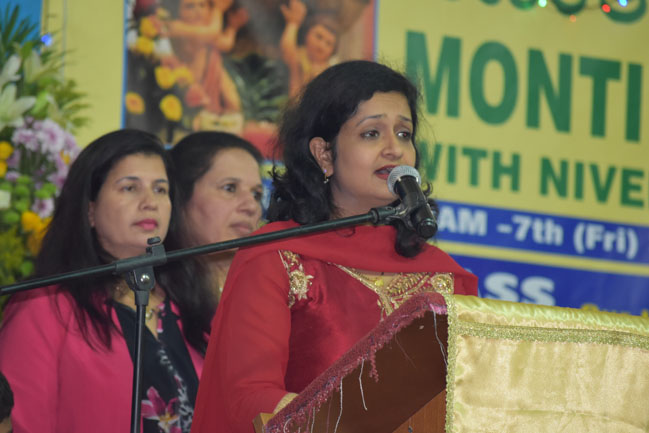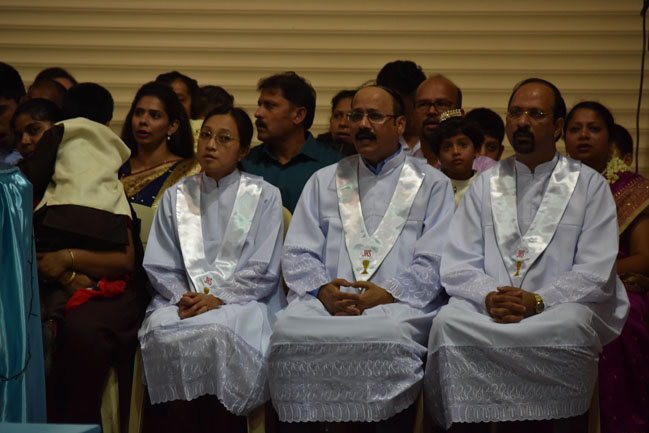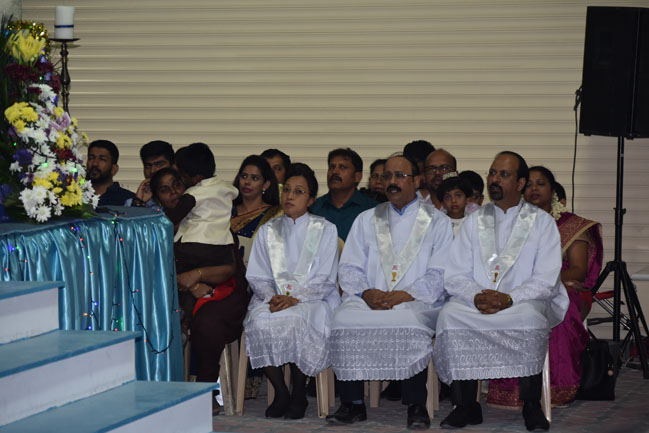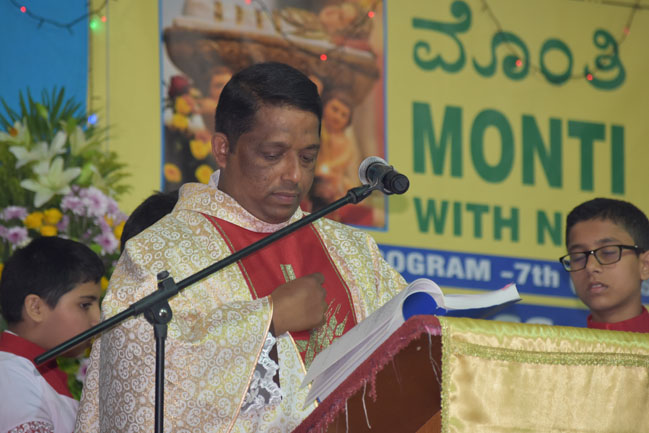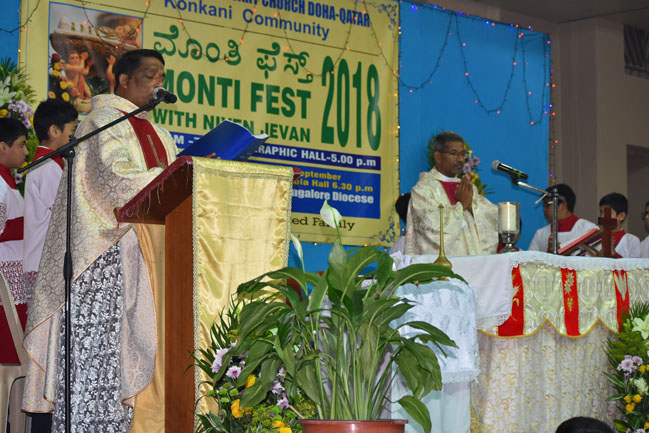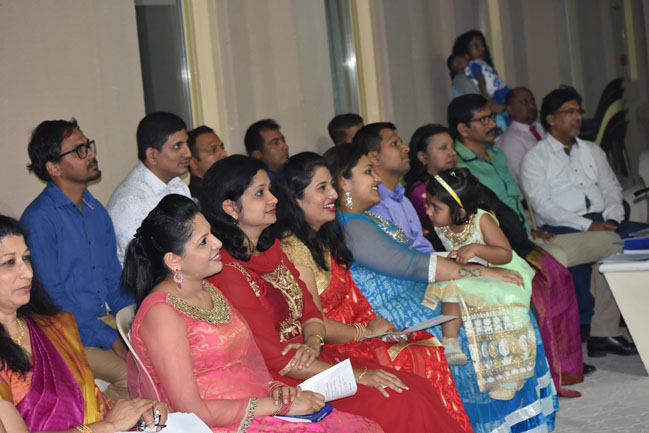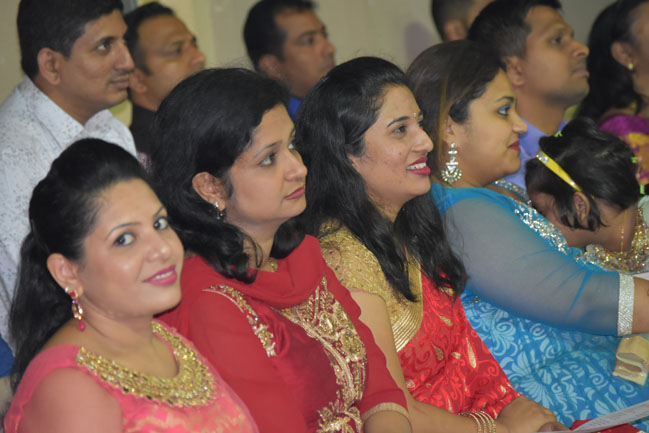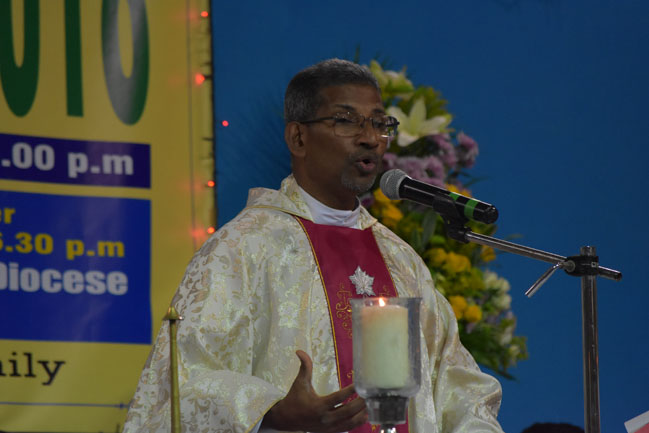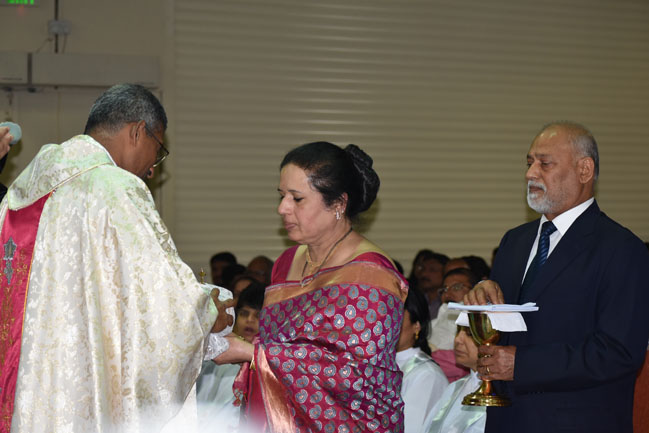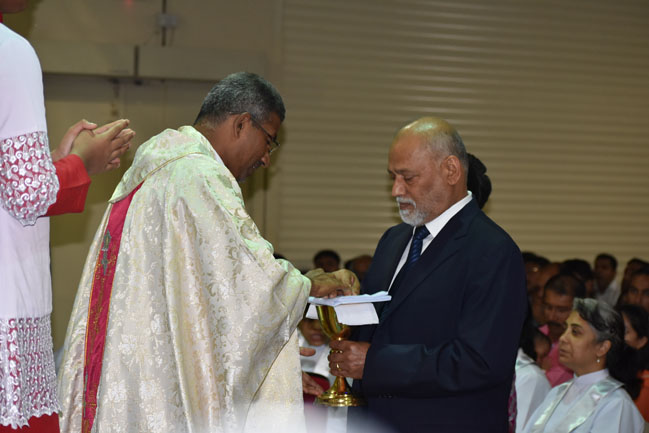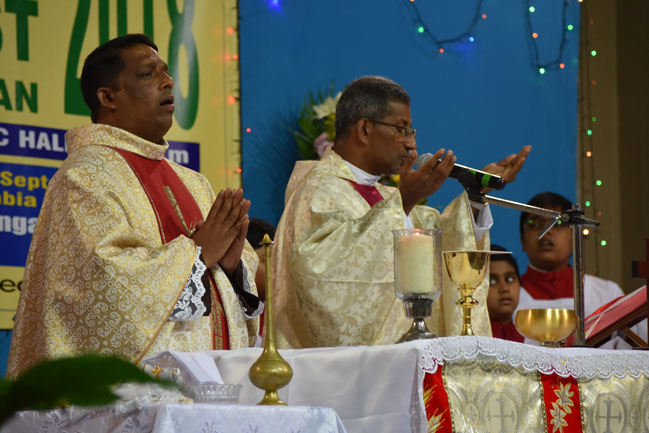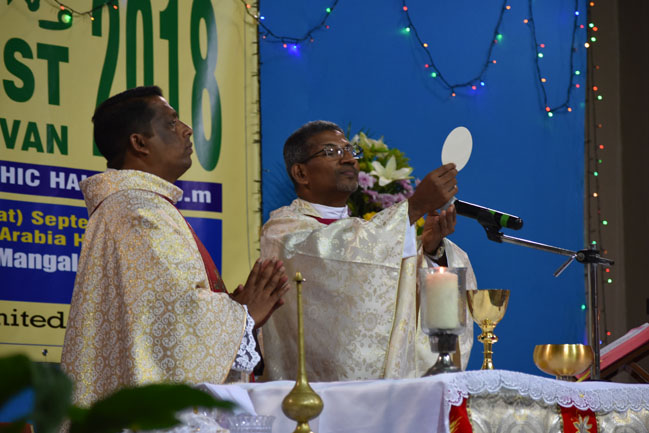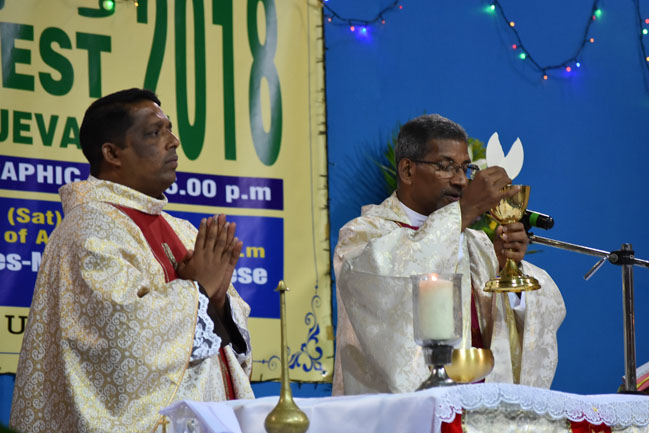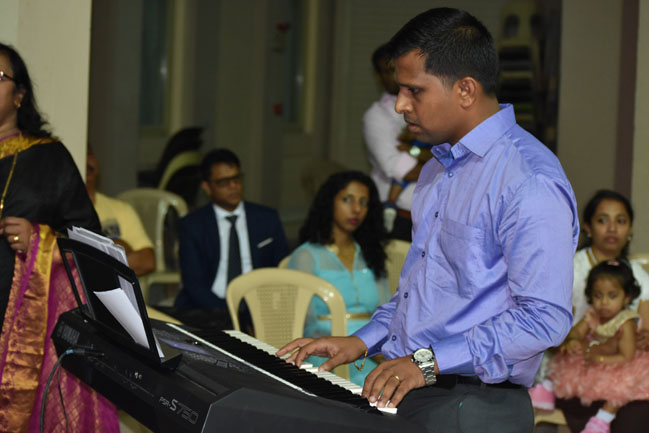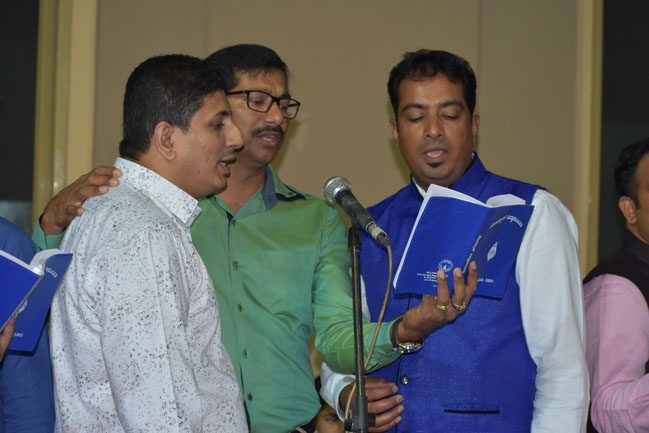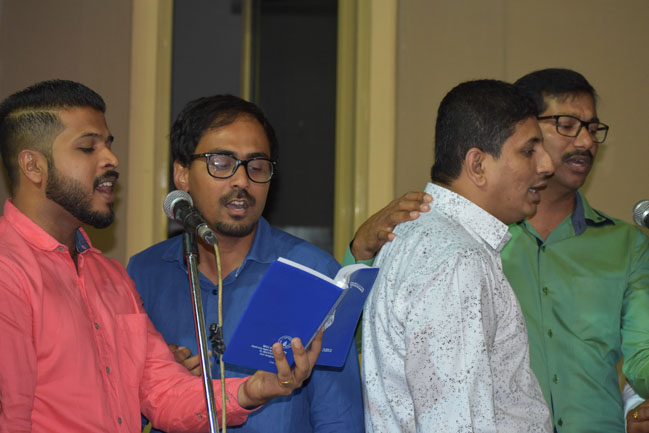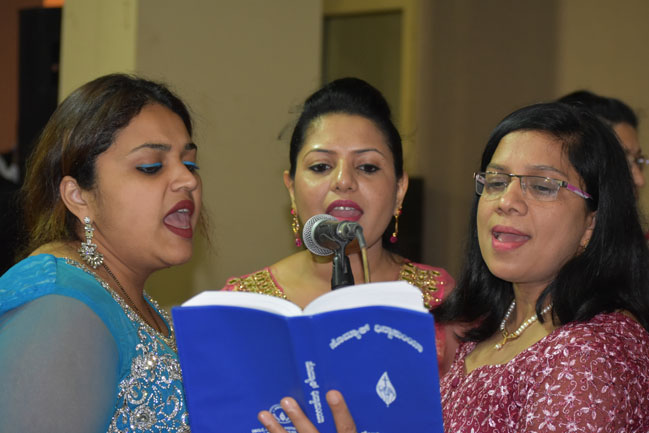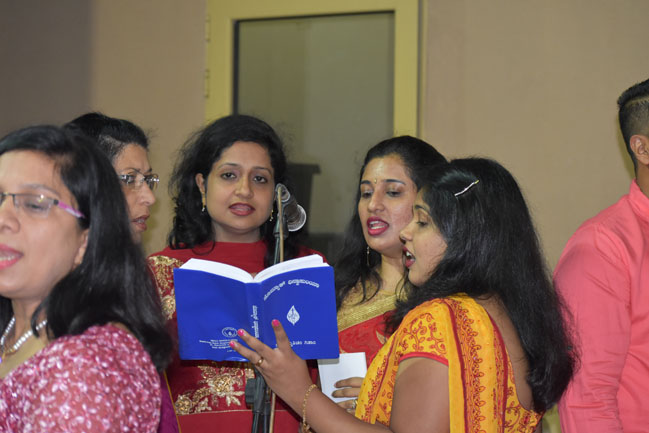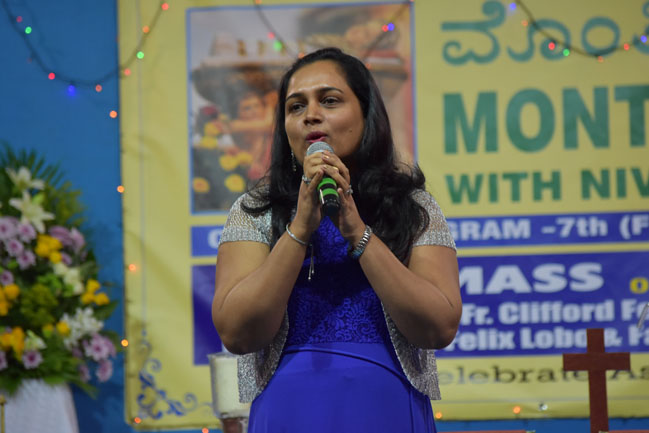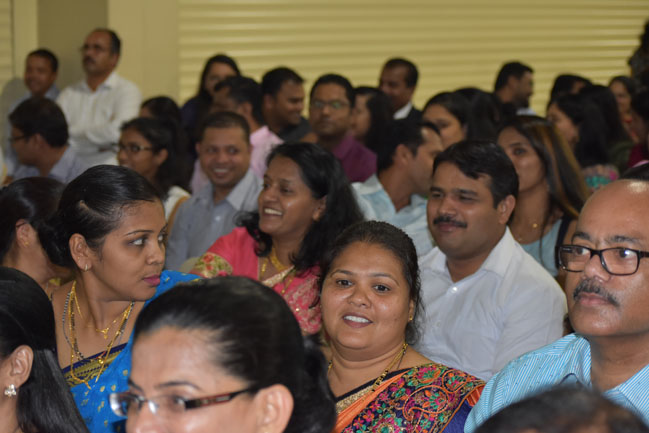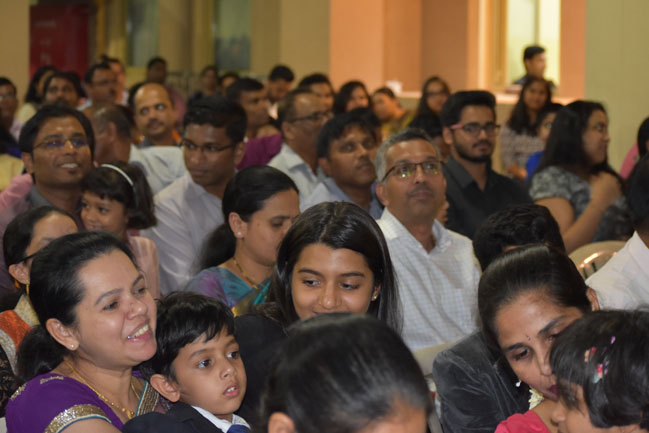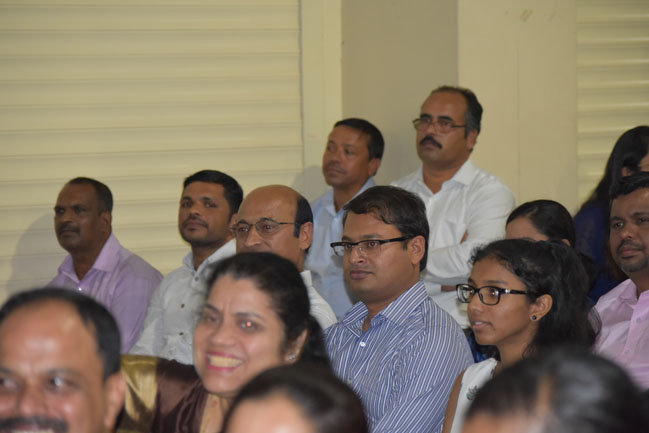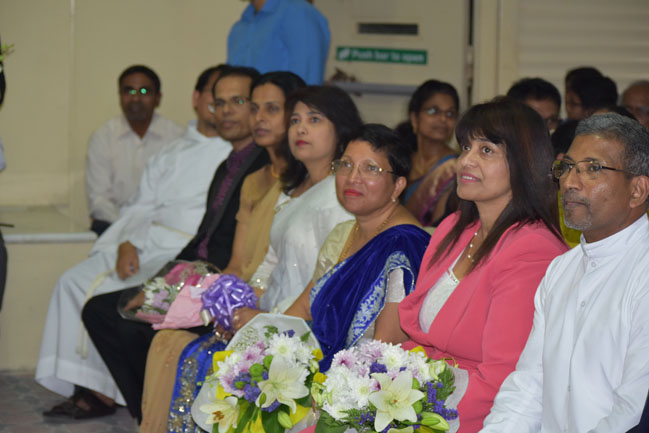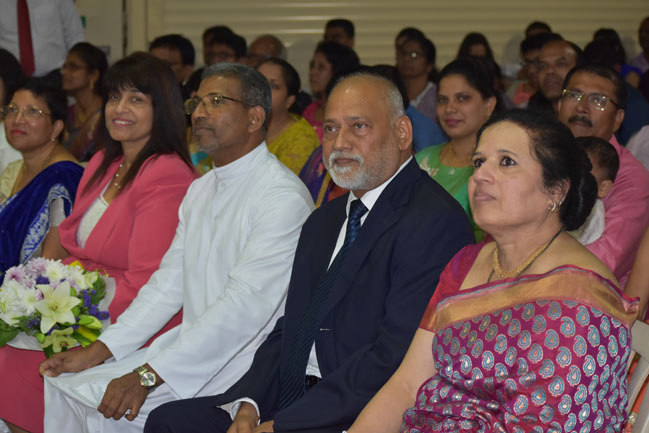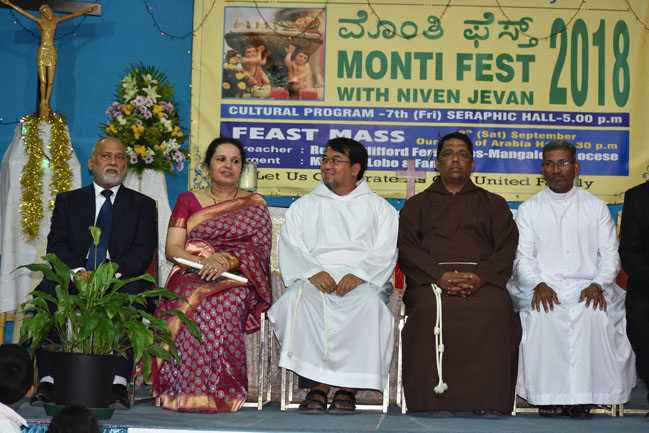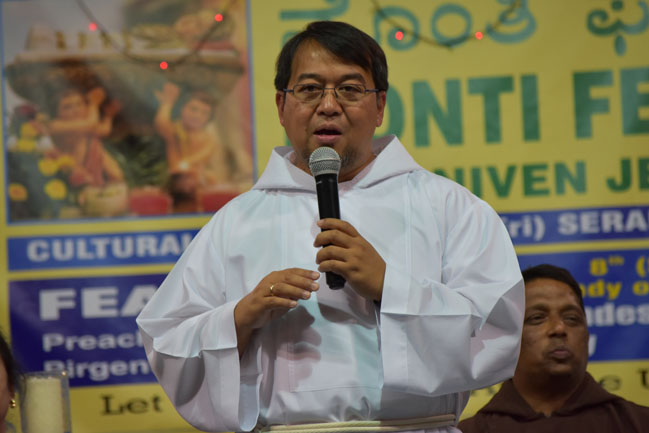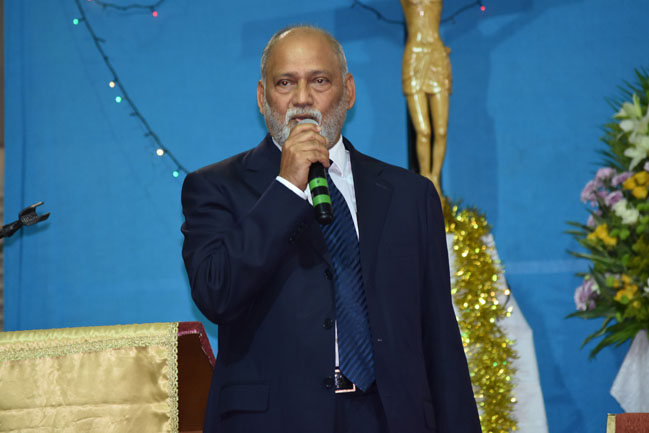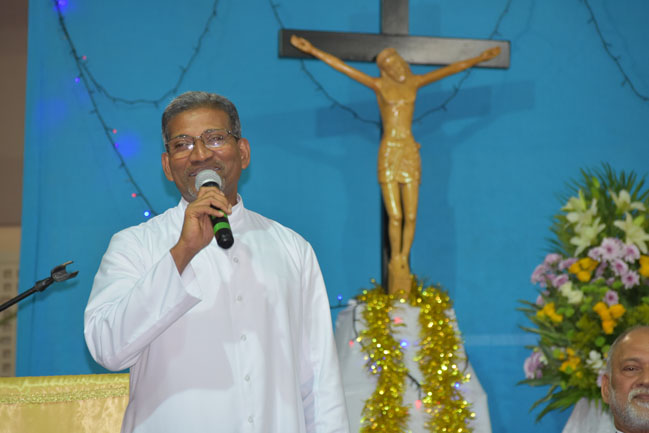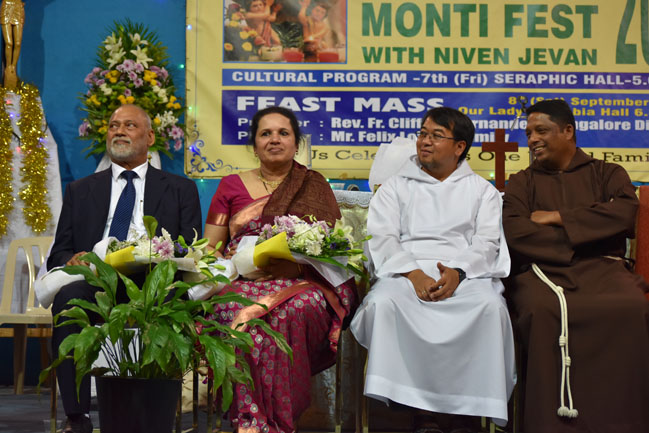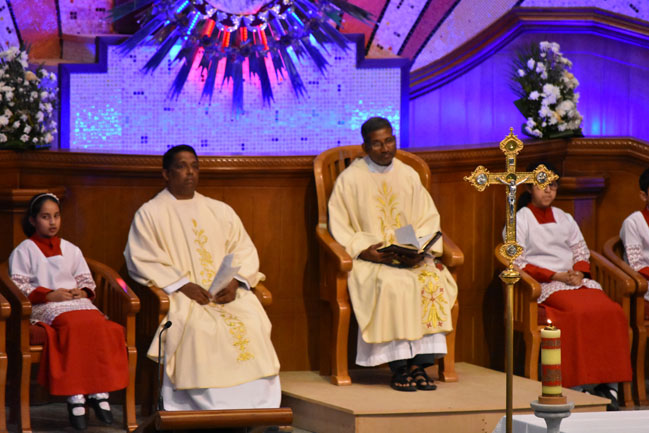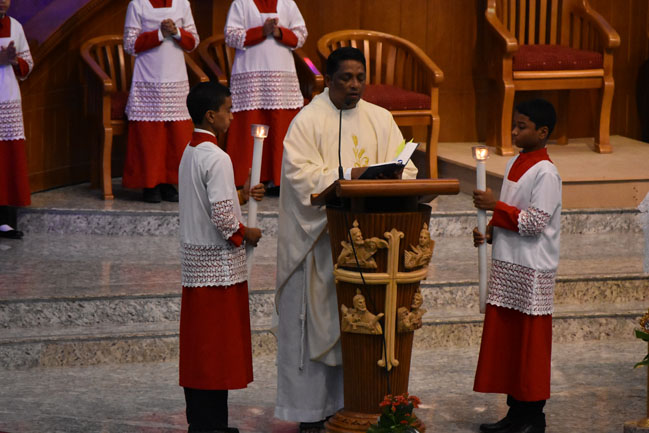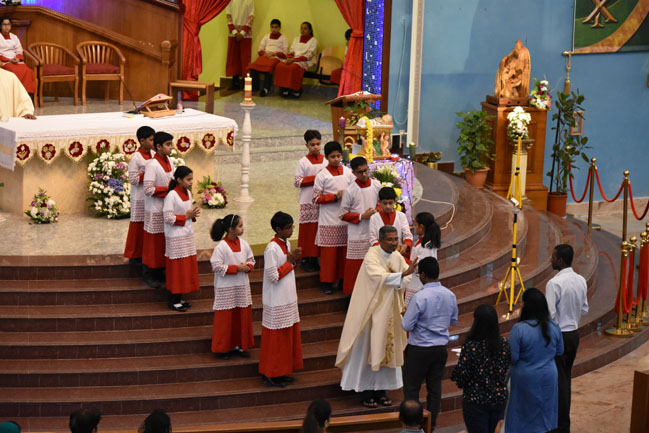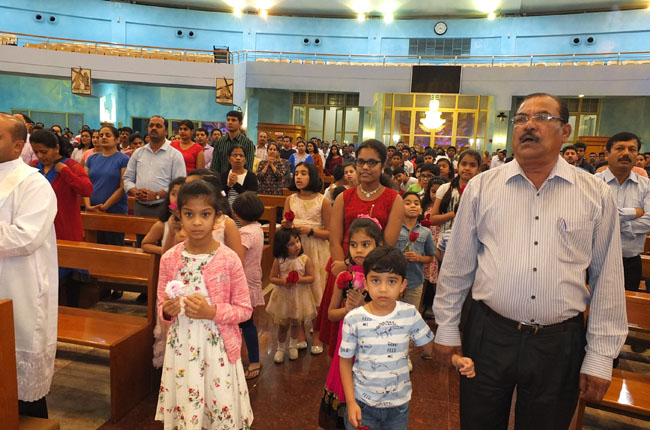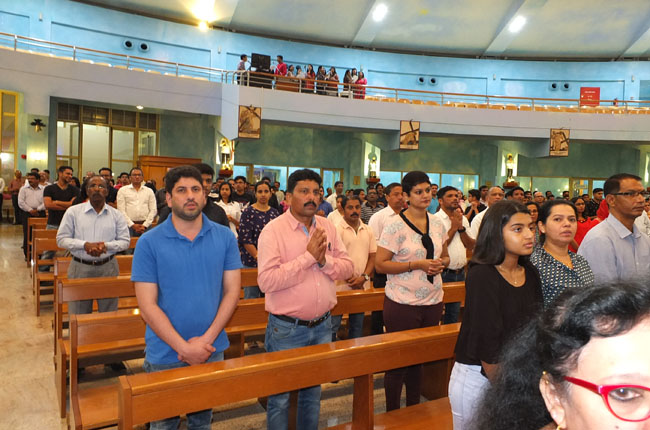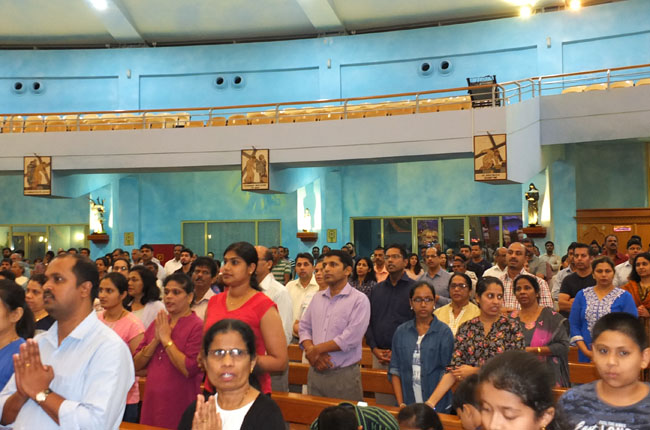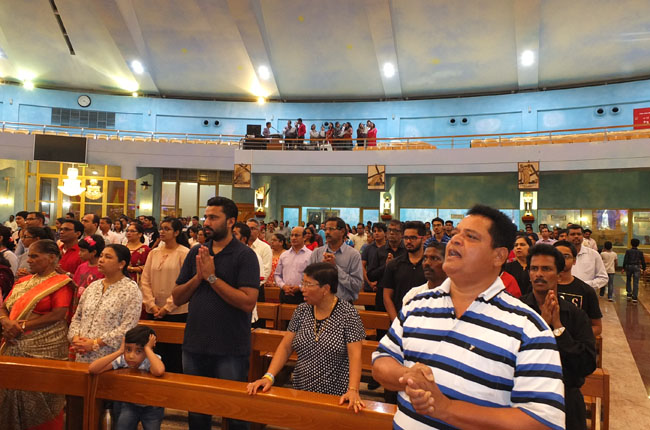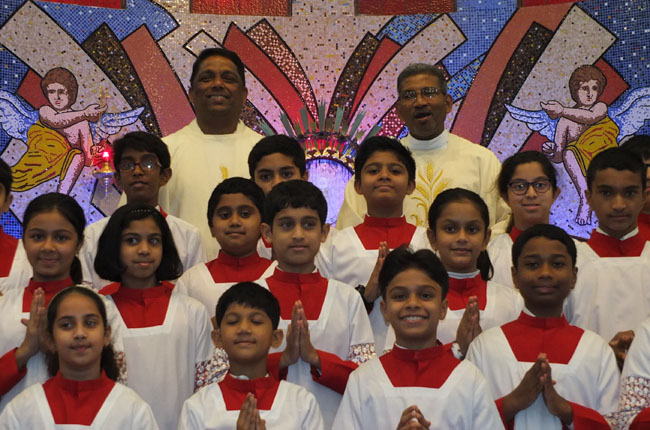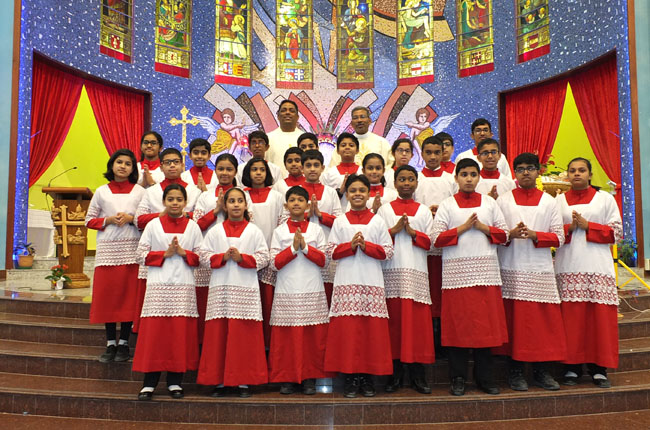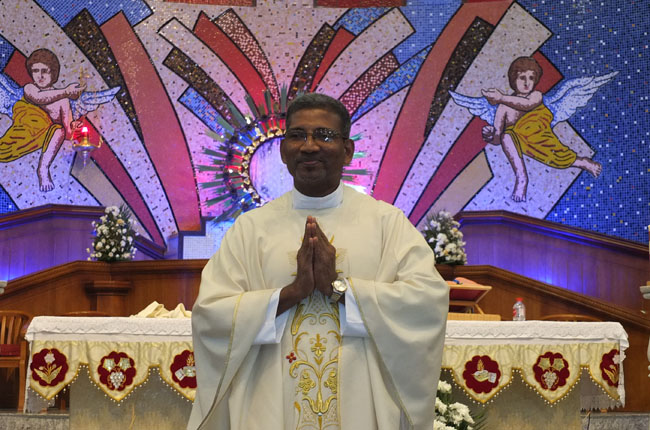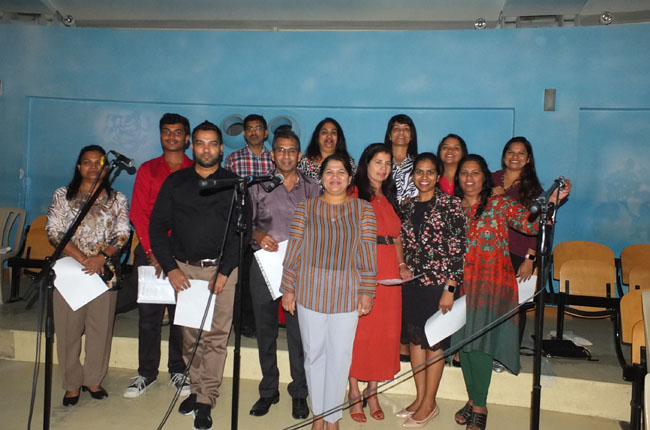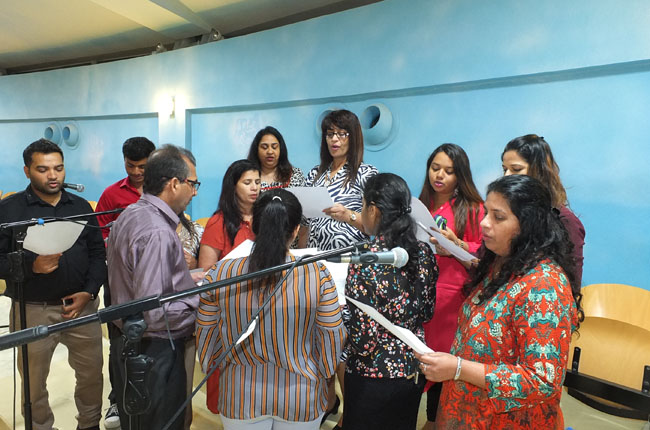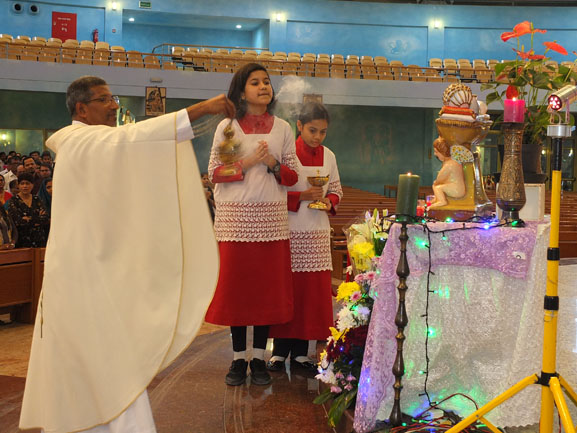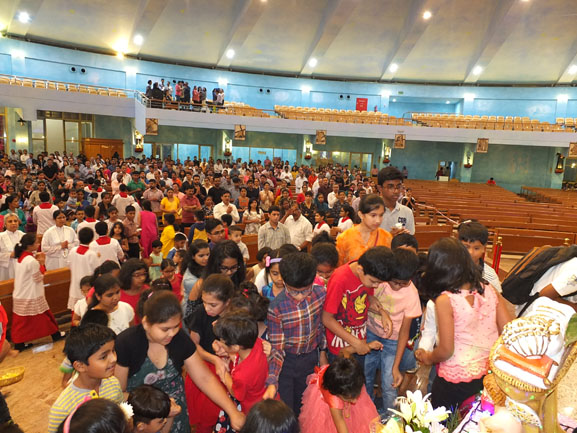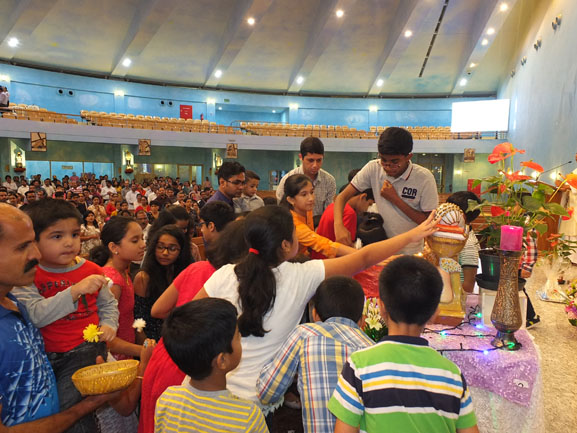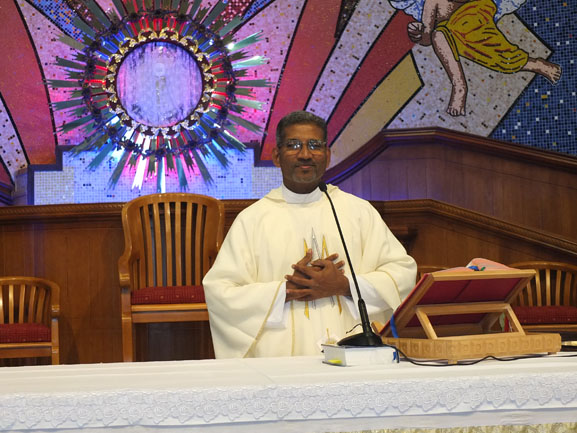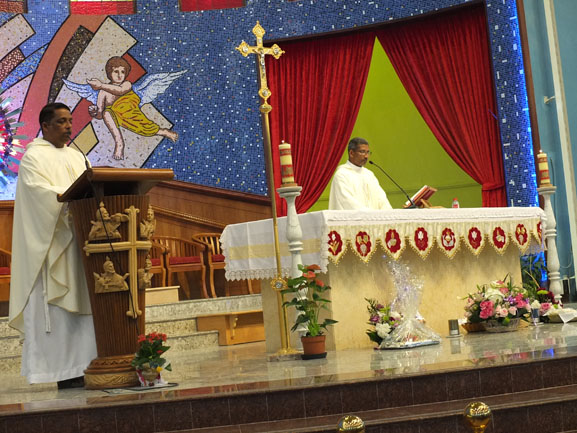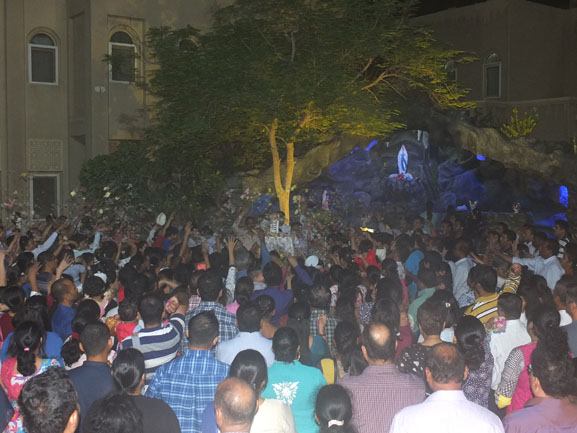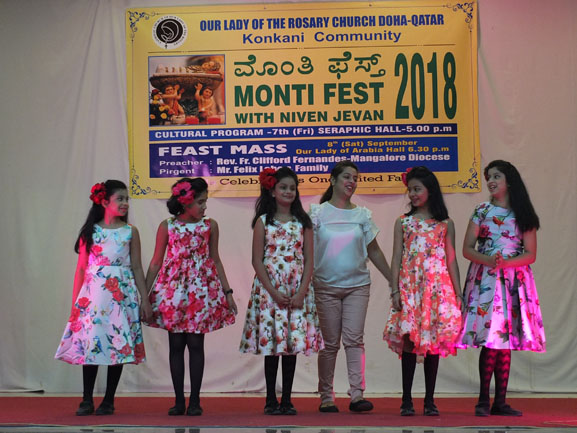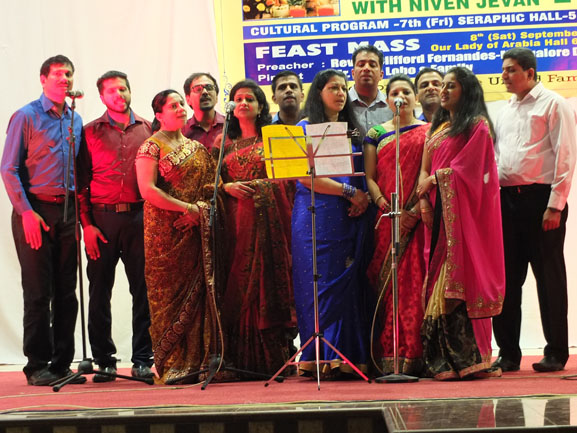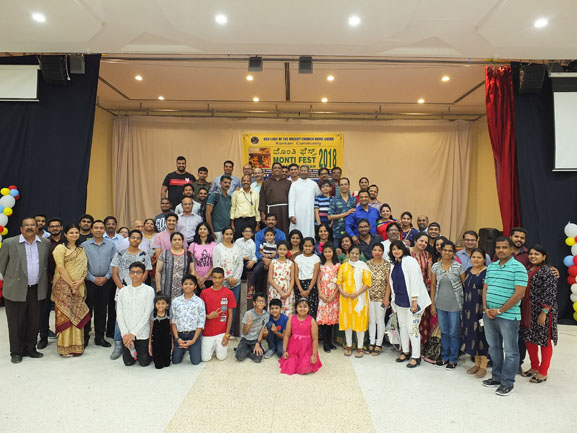 Earlier he prepared the devotees for the feast during the 9-day novena prayers by preaching the word of God and illustrating the meaning in simple terms through real life examples. St. Cecelia and Good Shepherd Choir groups of the Konkani Speaking community sang melodiously in Konkani during the novena days.
New corn was blessed on the occasion, sponsors and murdom families were honoured with a blessed candle.
A large number of devotees took part in the solemn Eucharist. Melodious singing by the St Cecelia's Choir Group added to the beauty of the festal celebrations.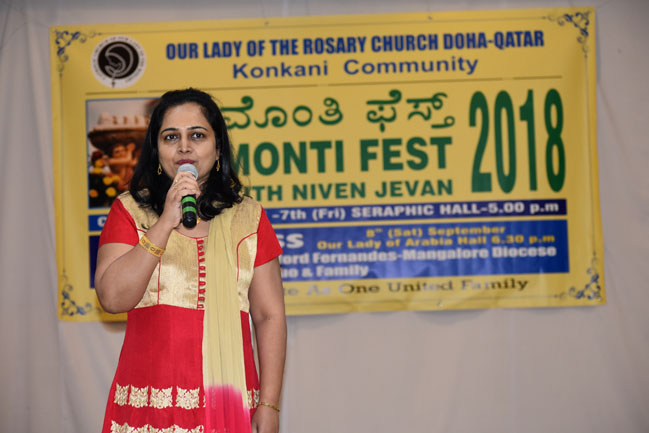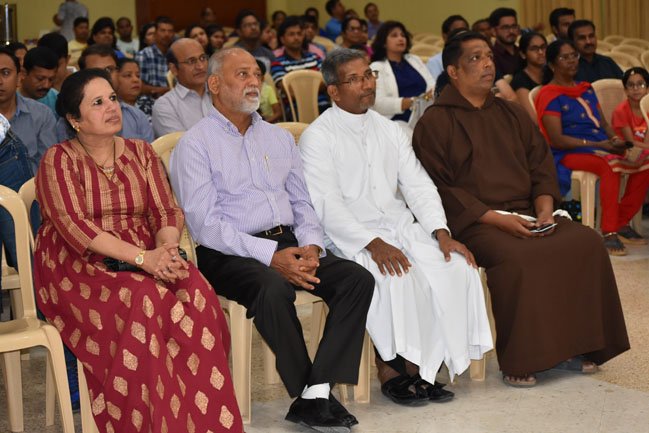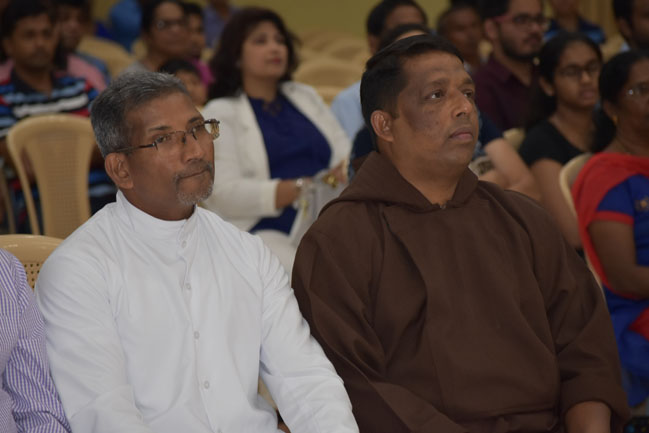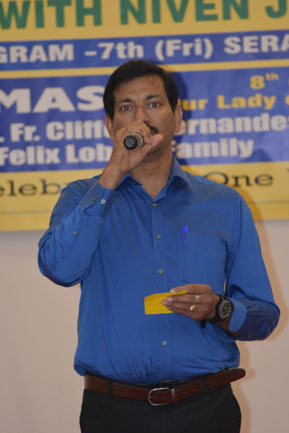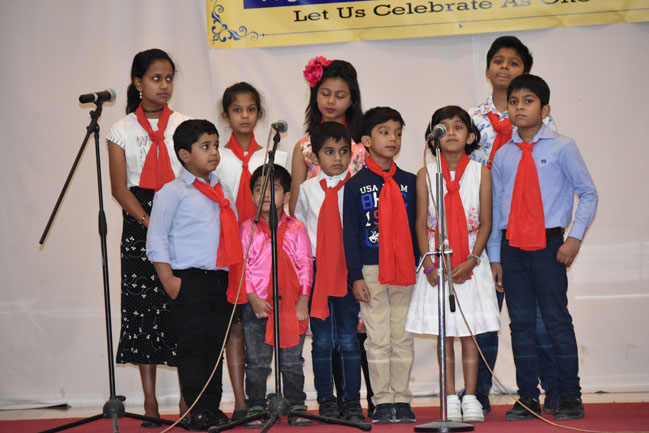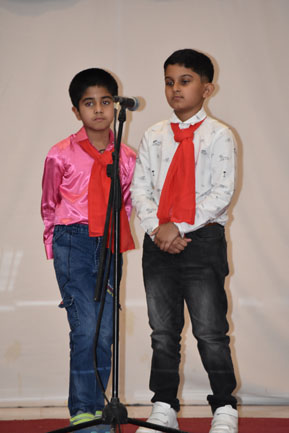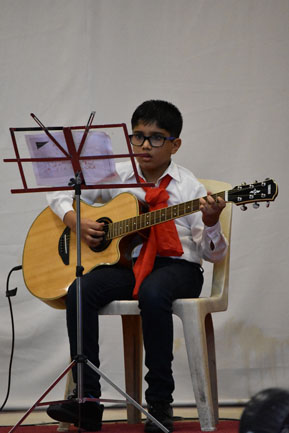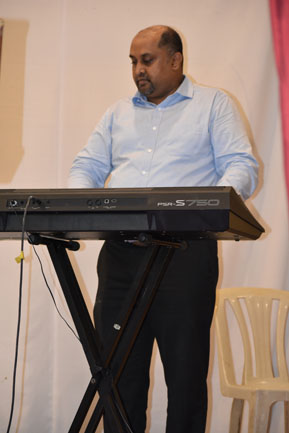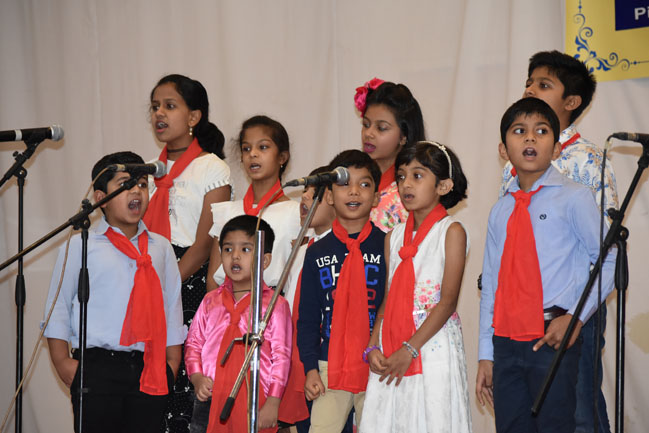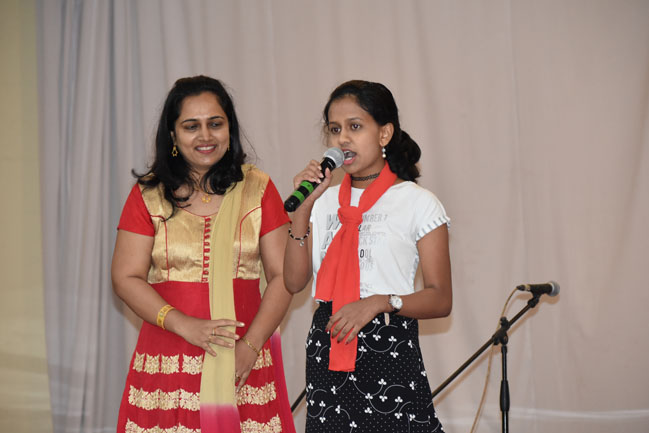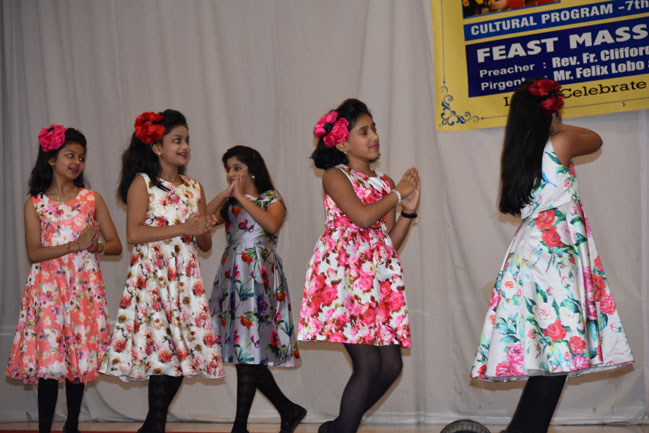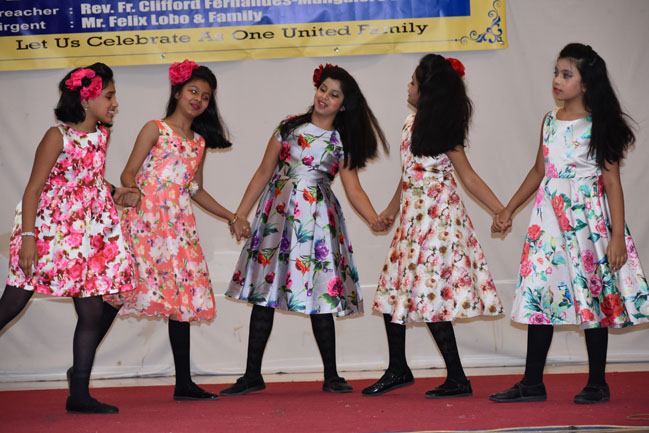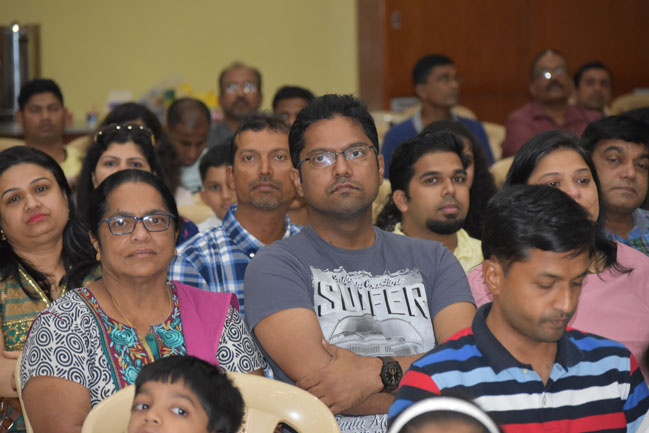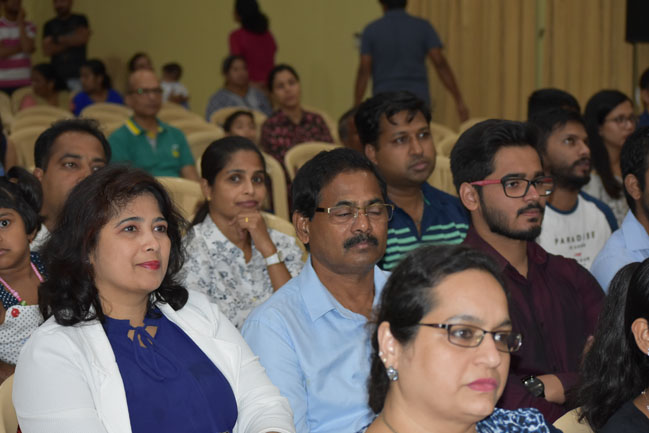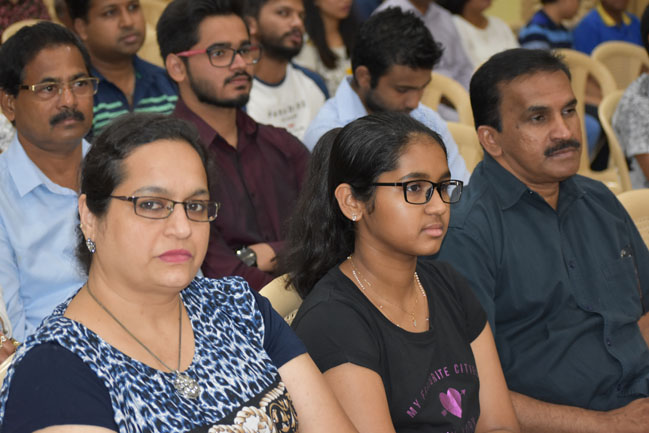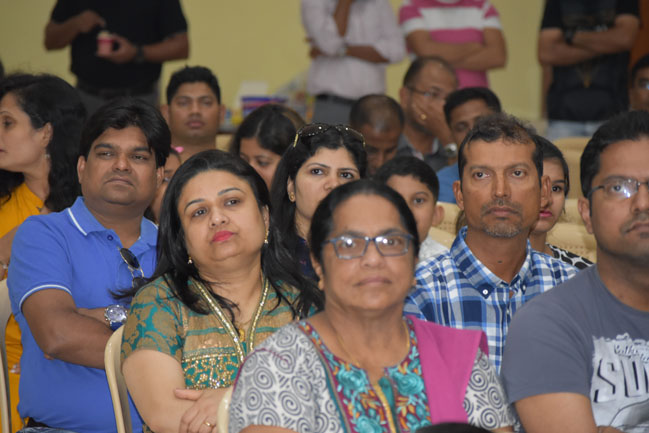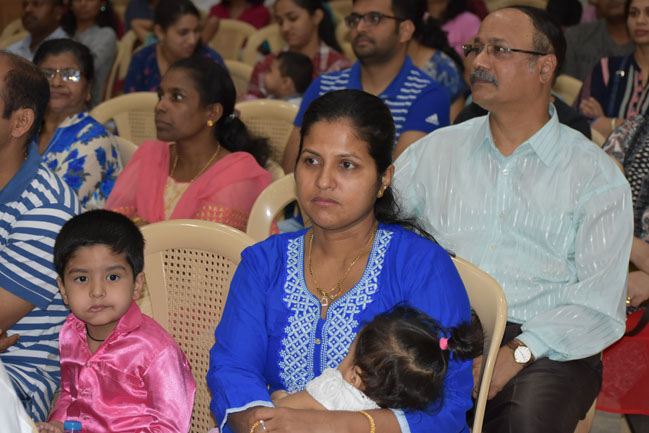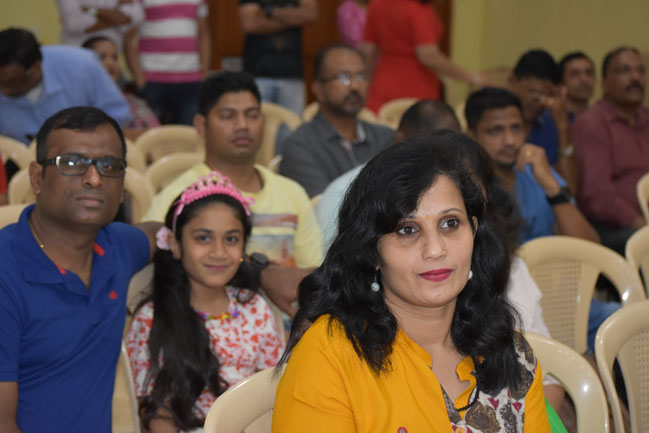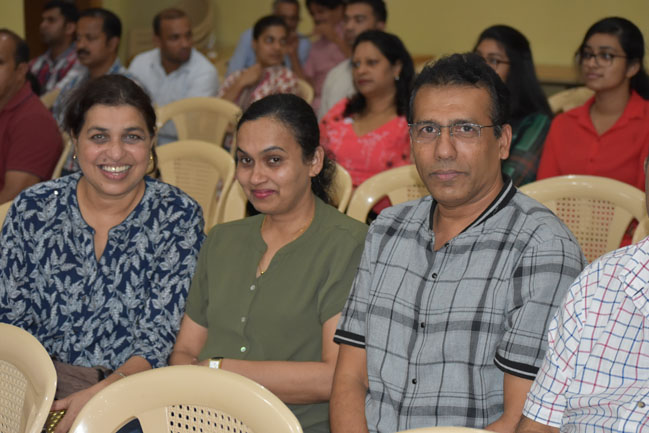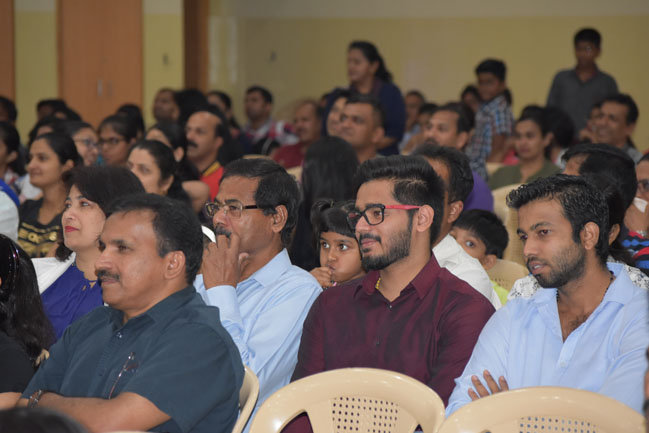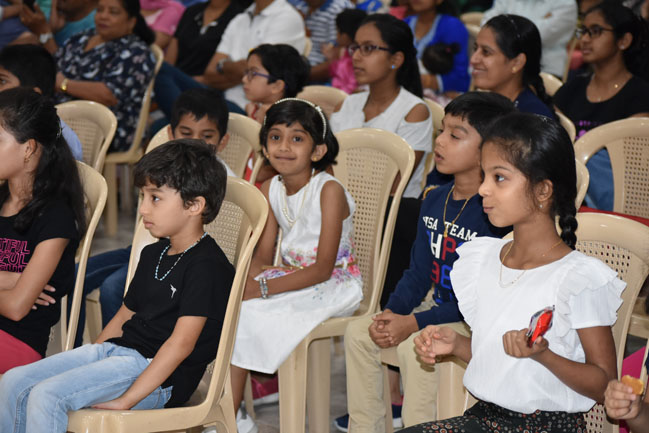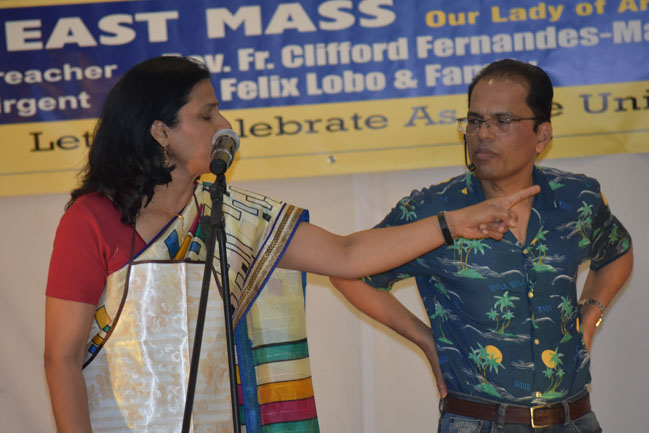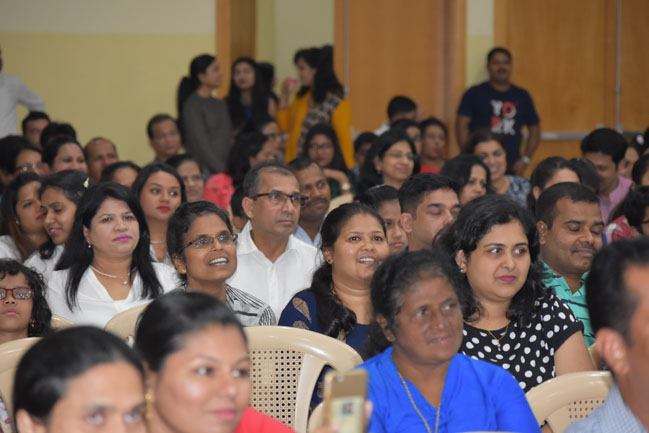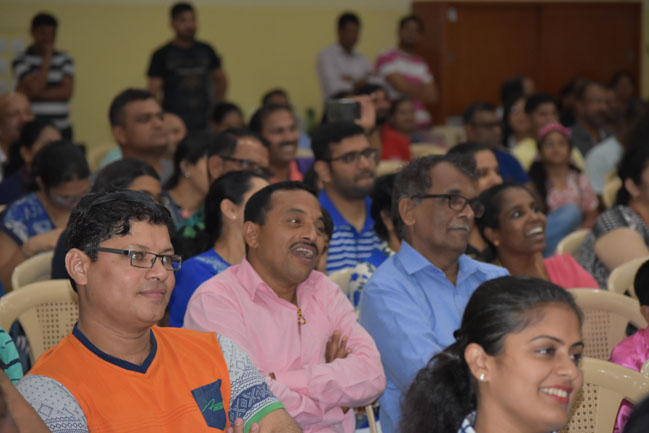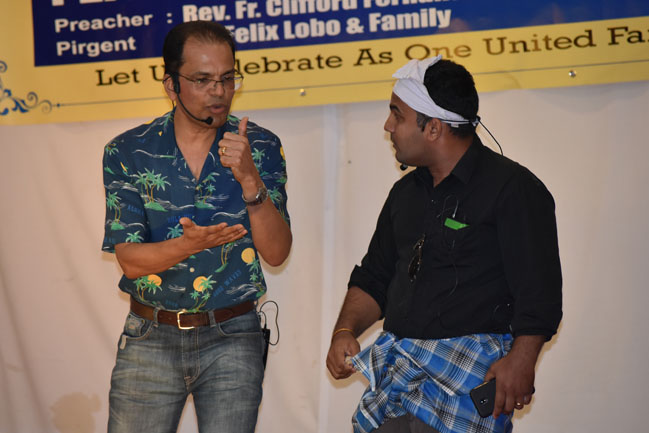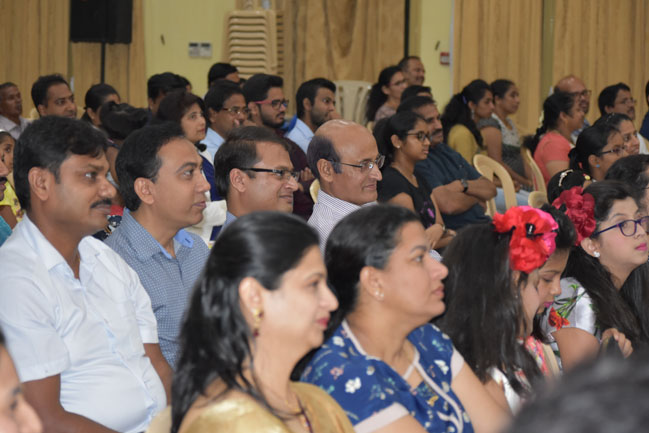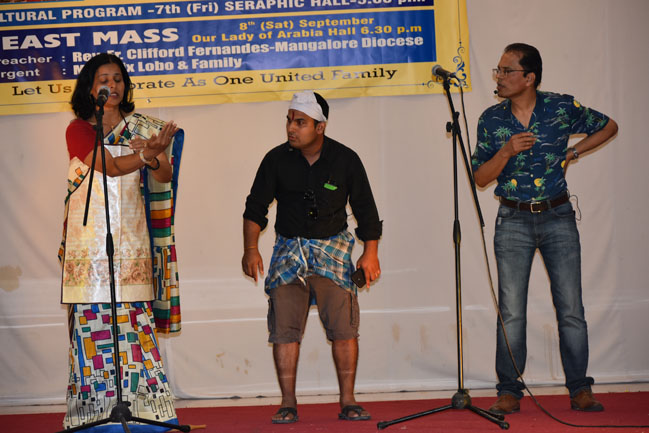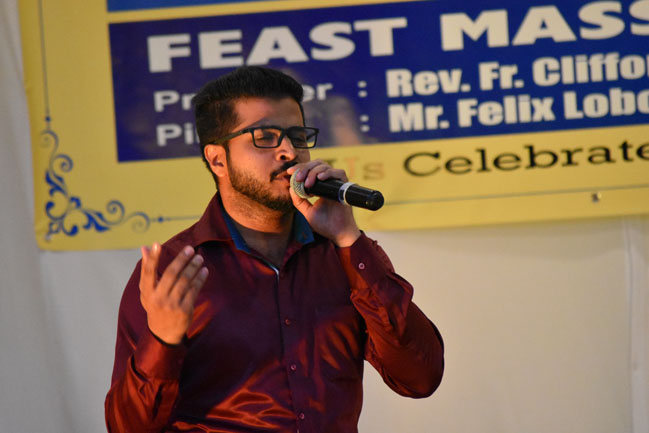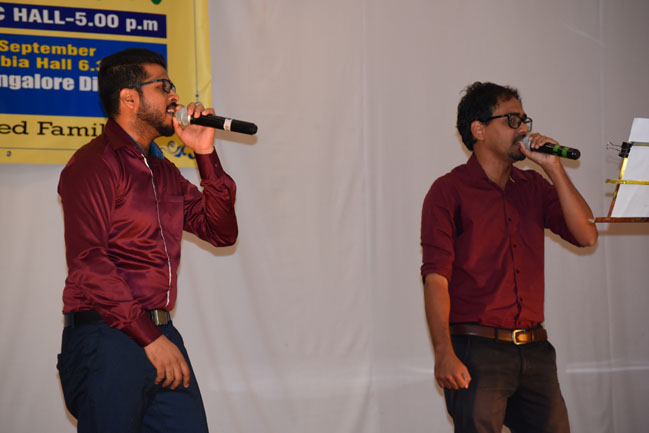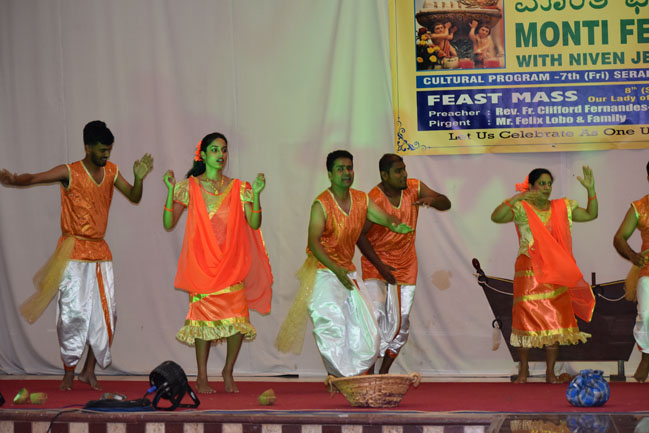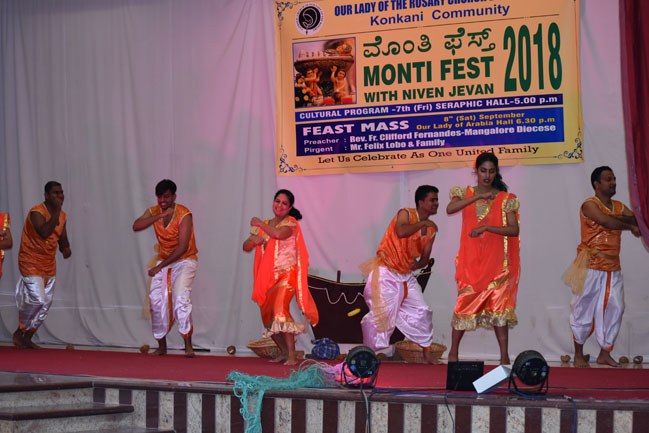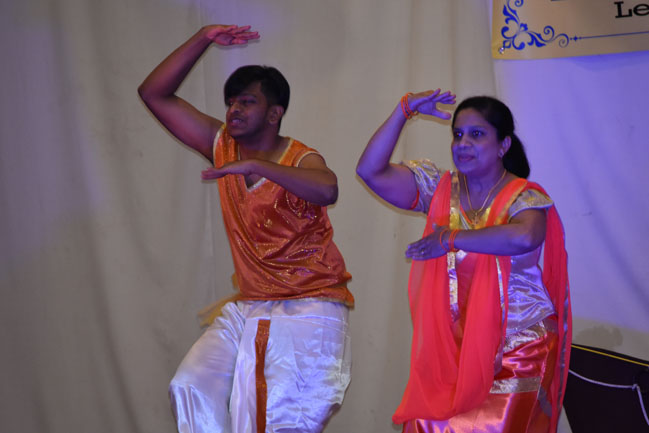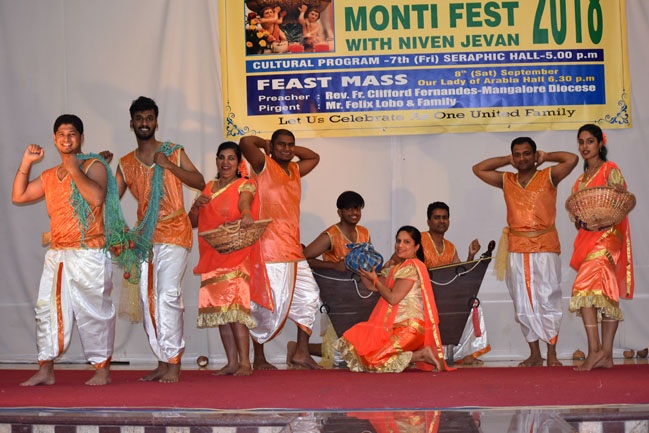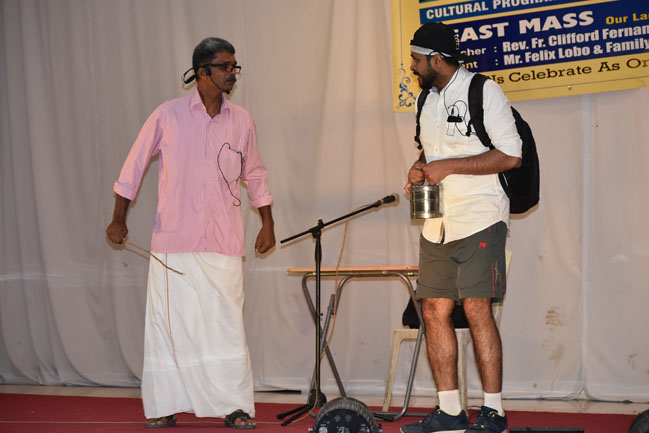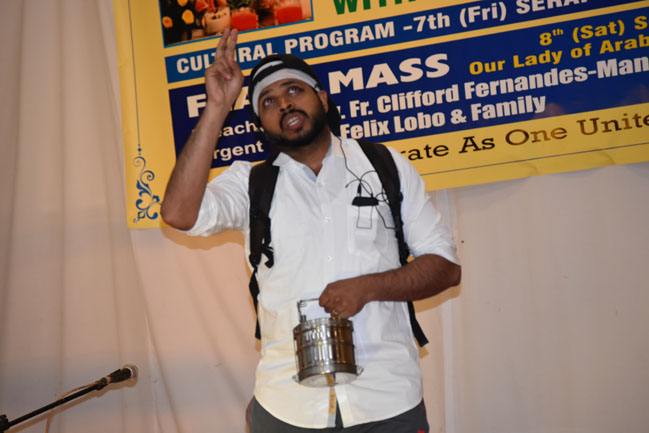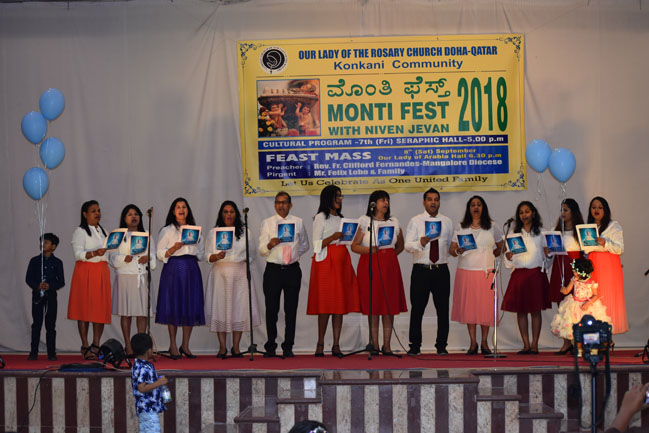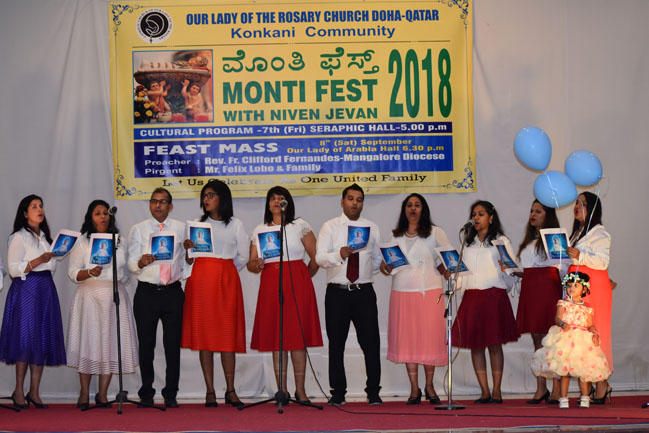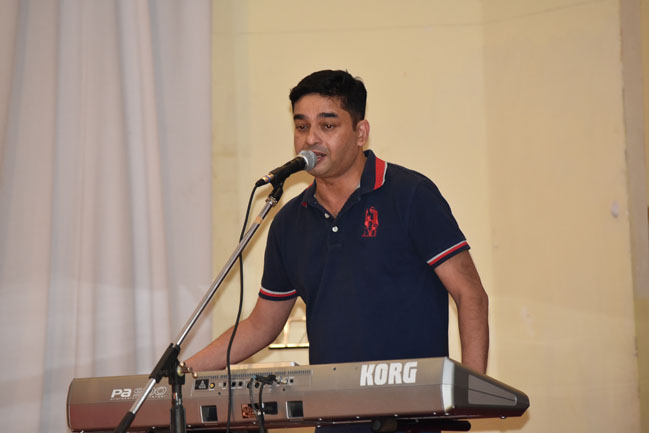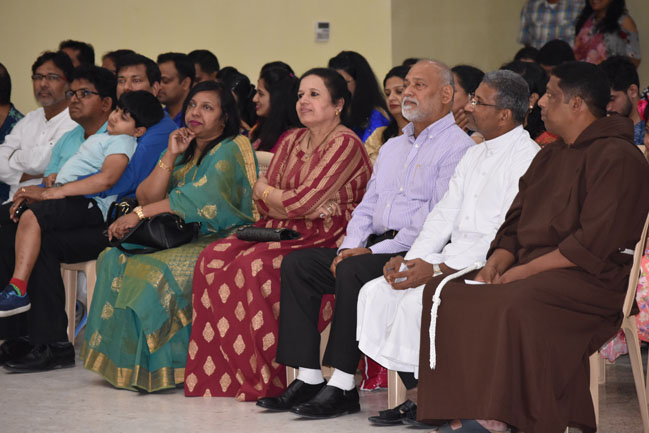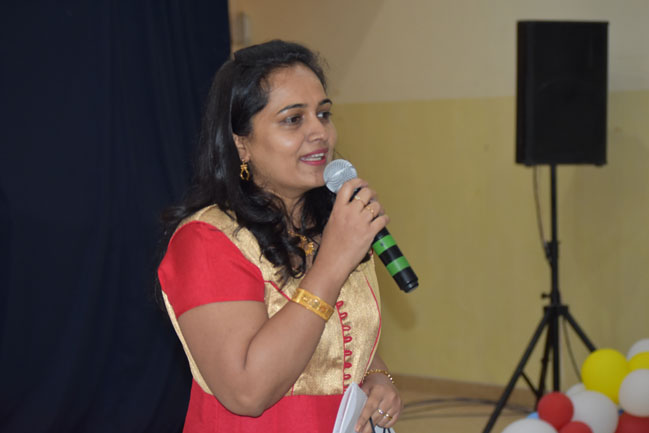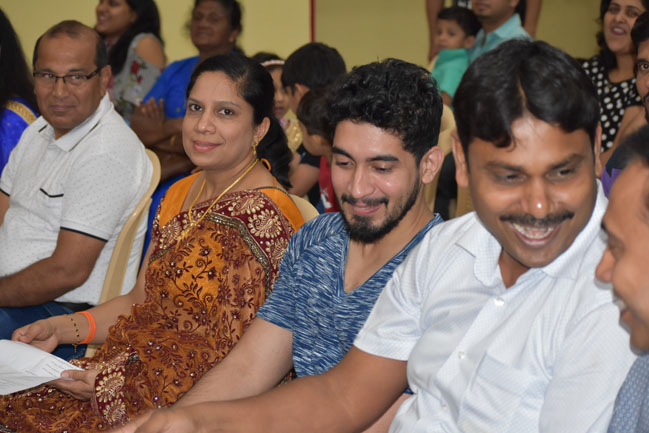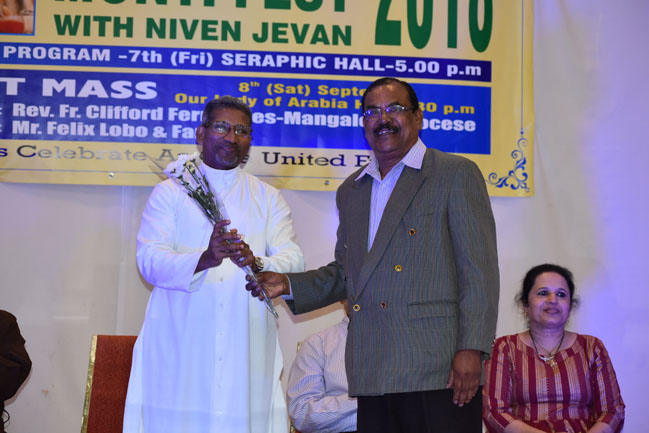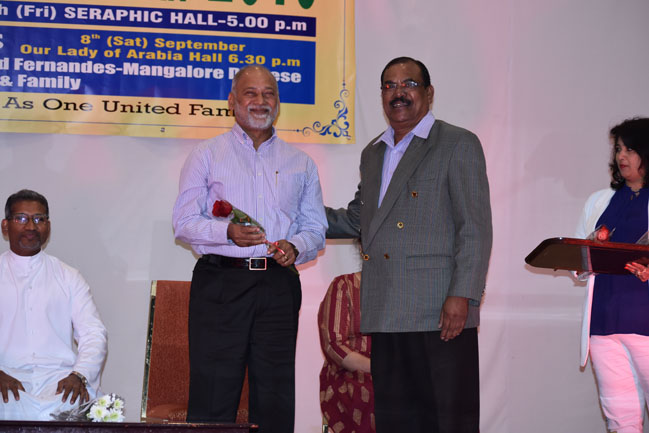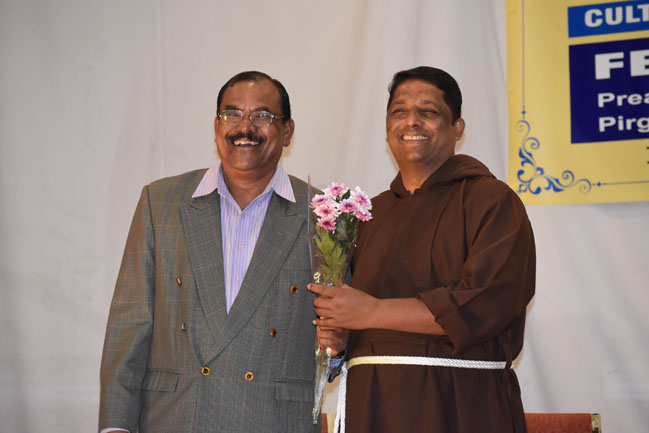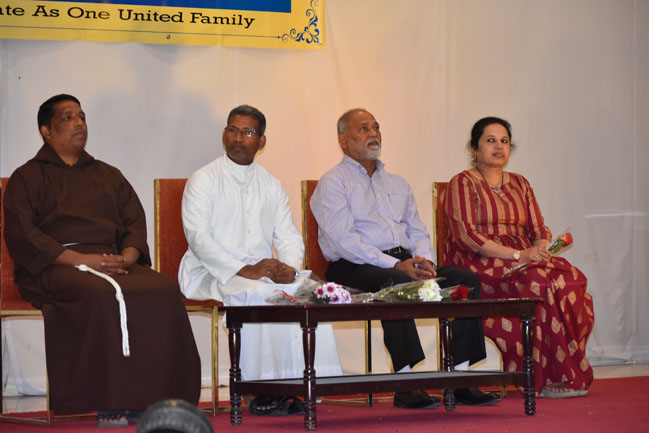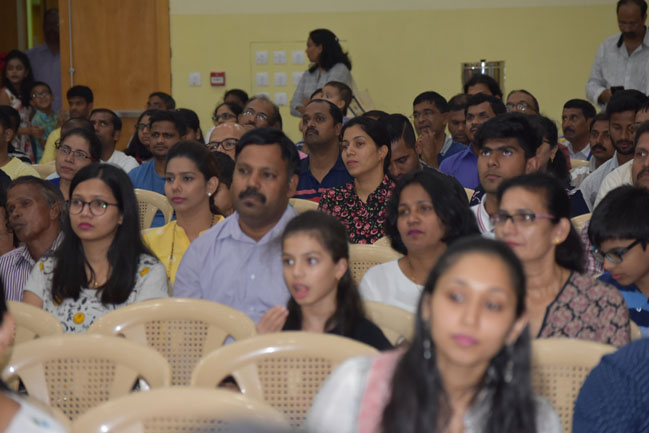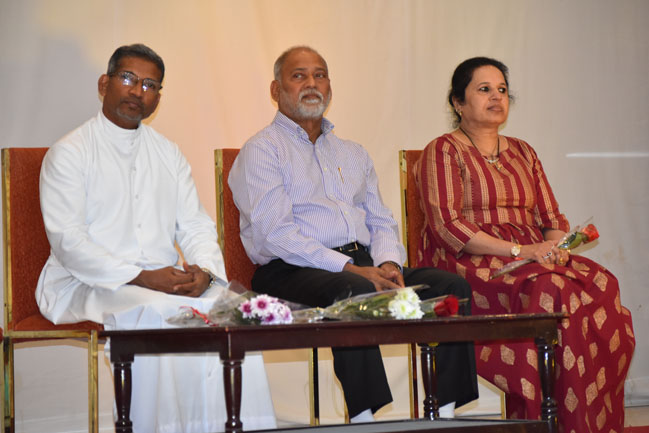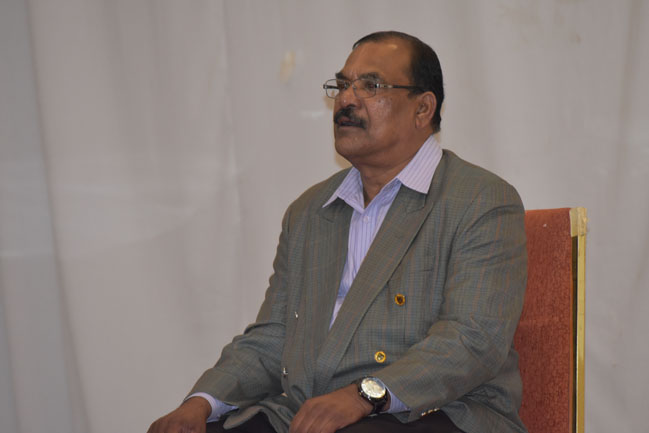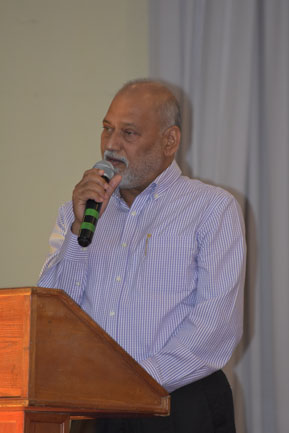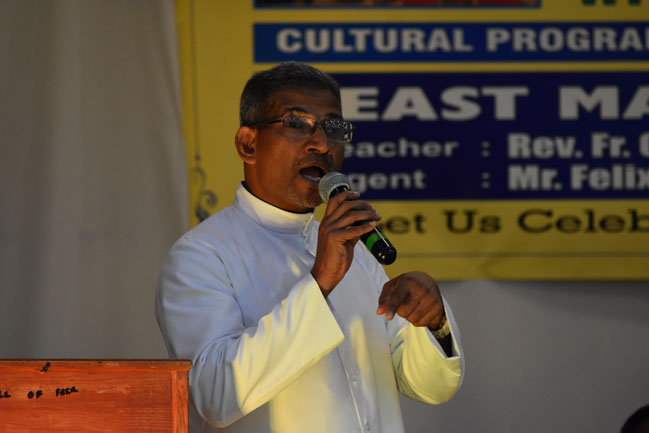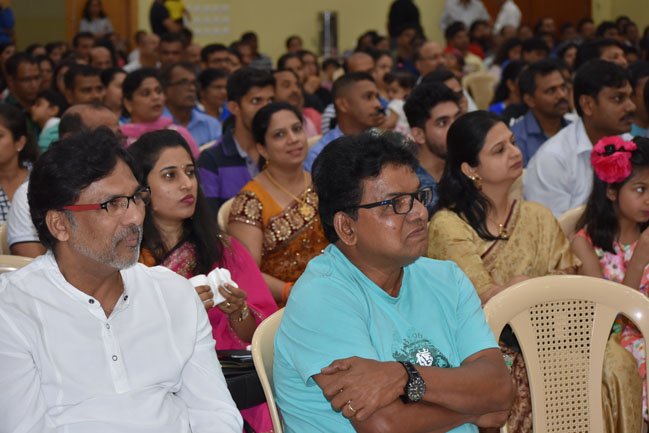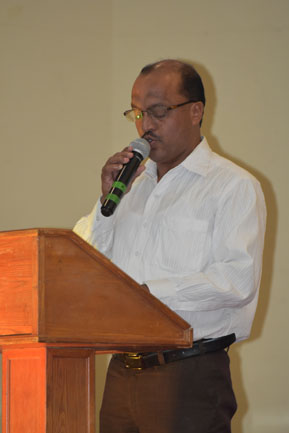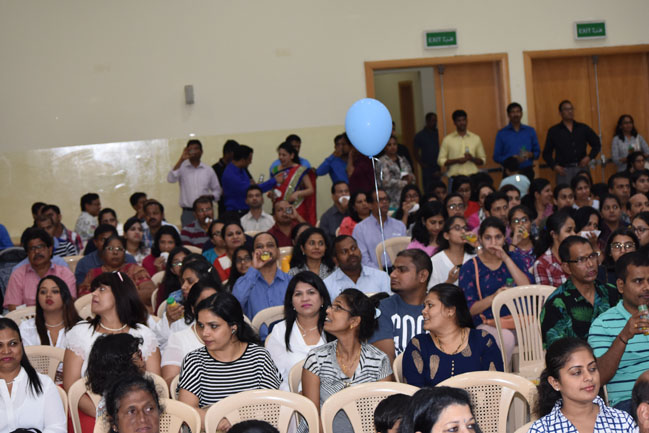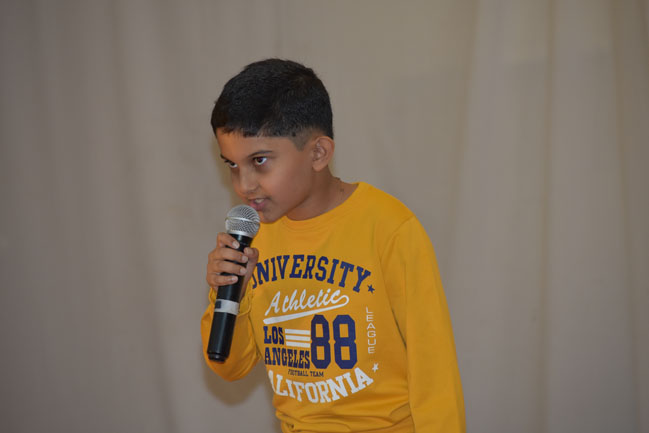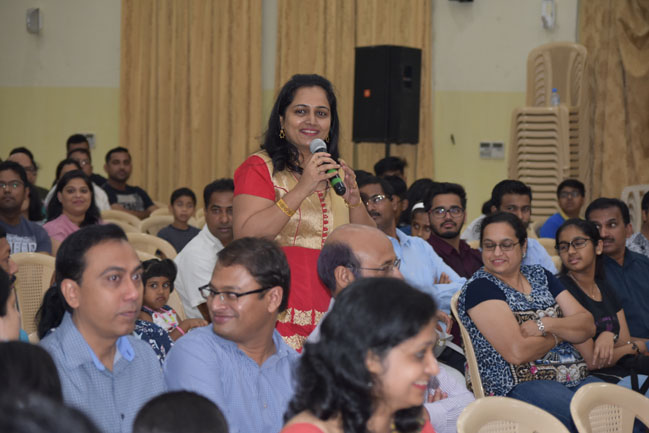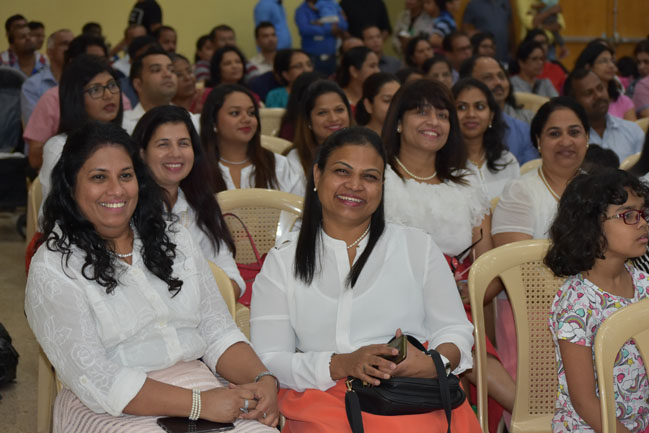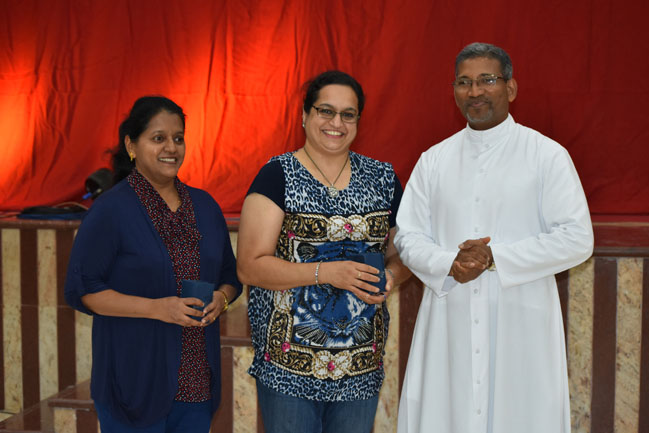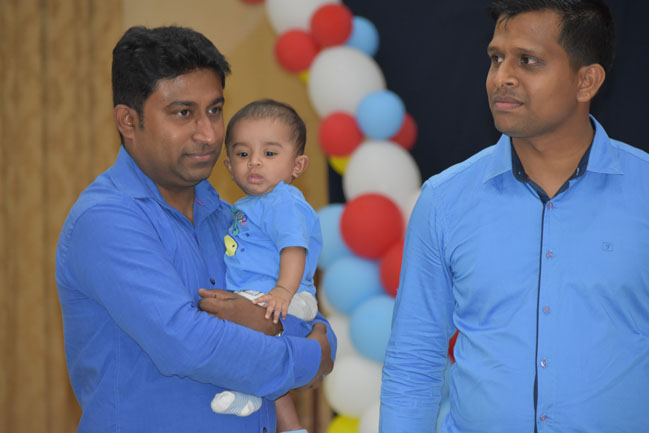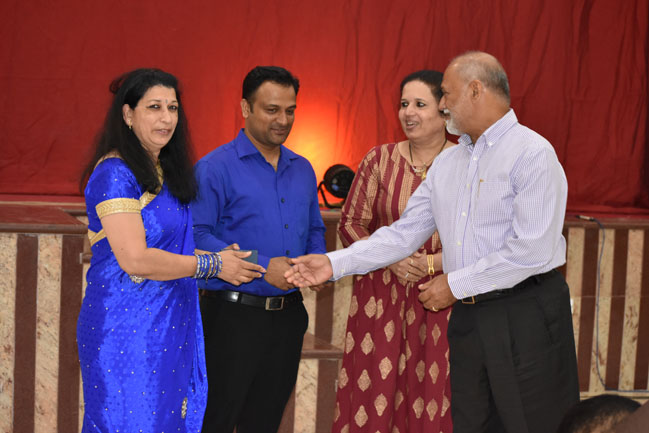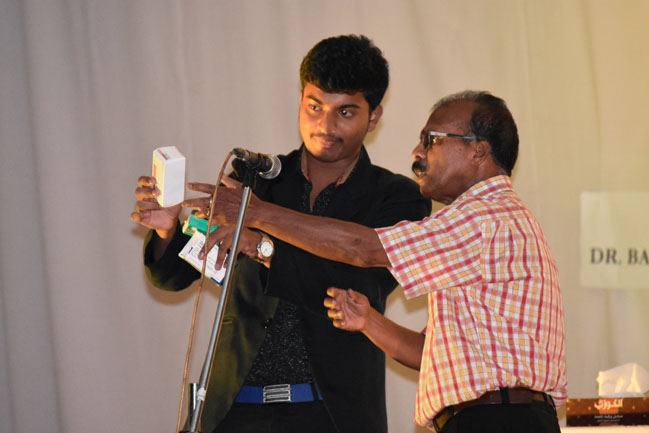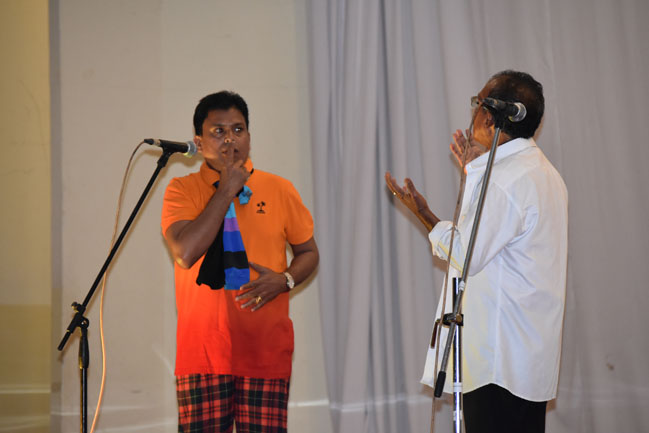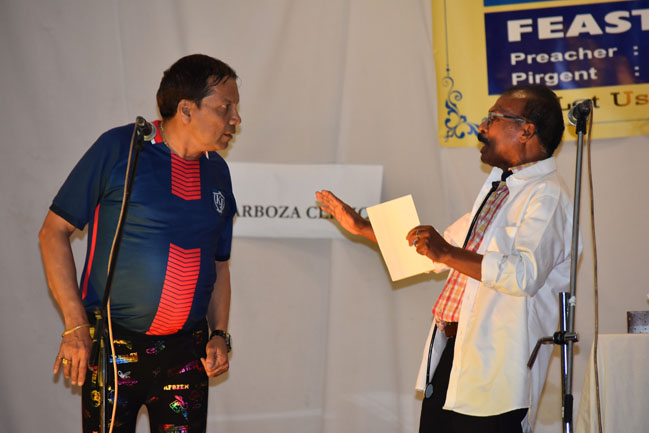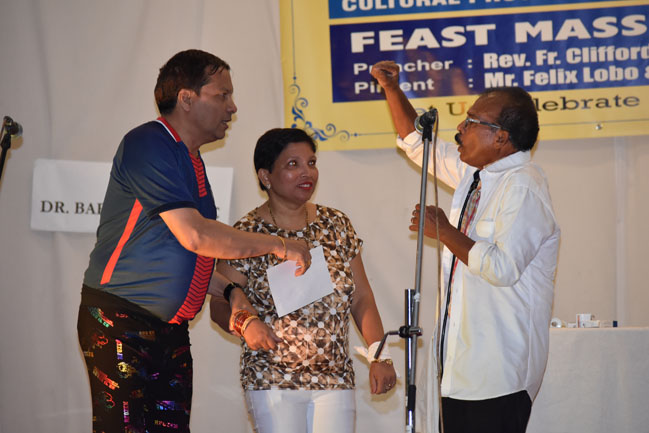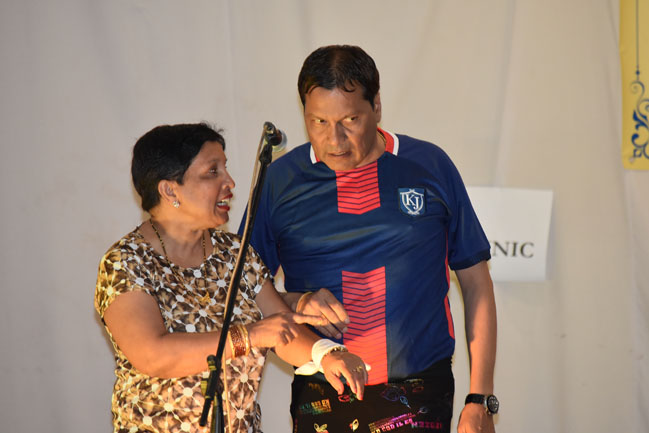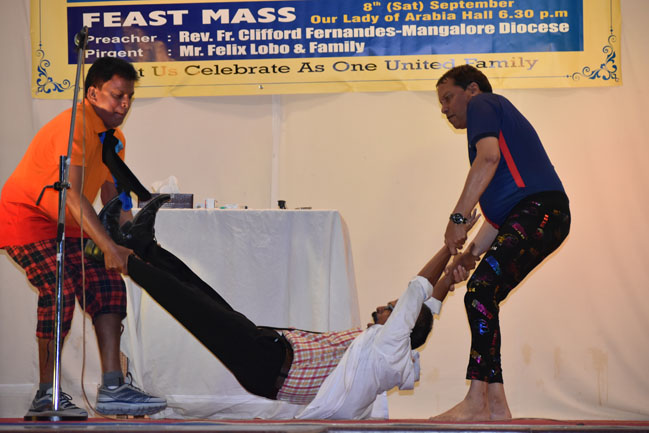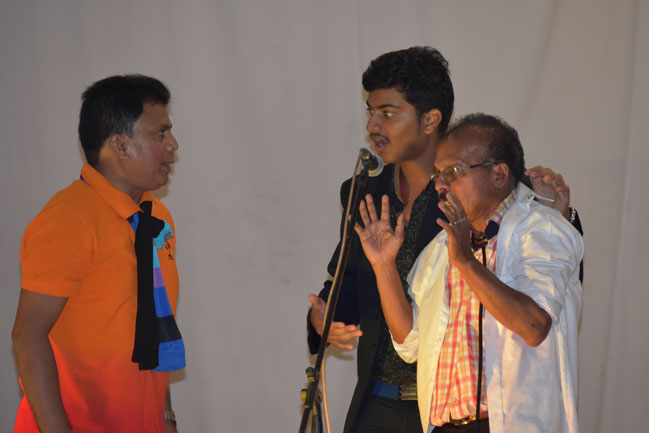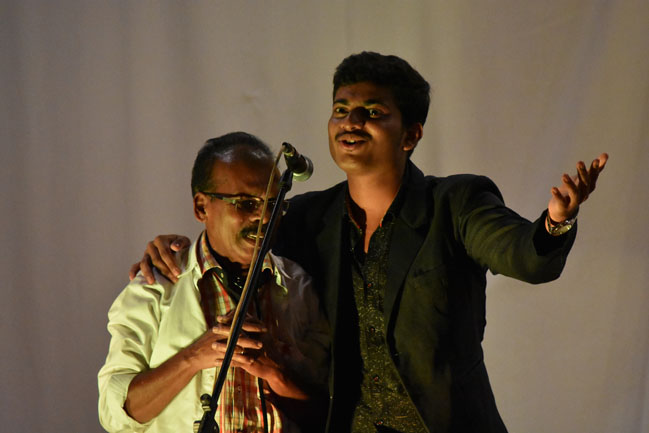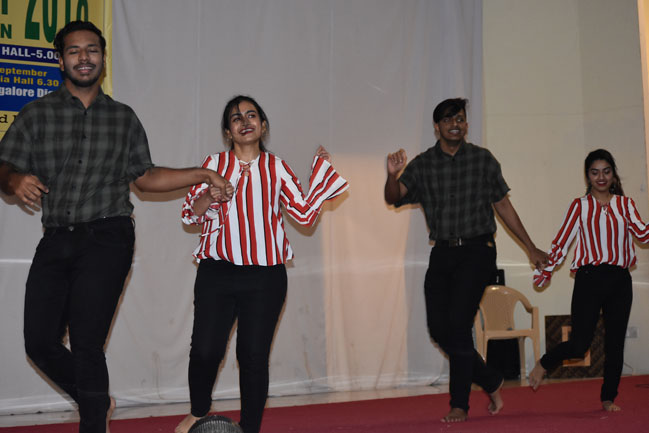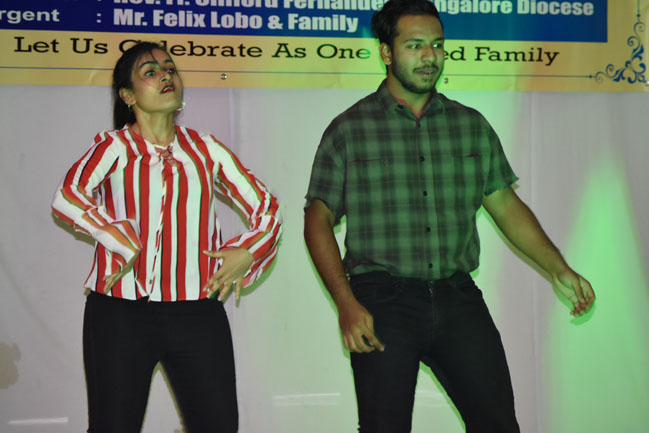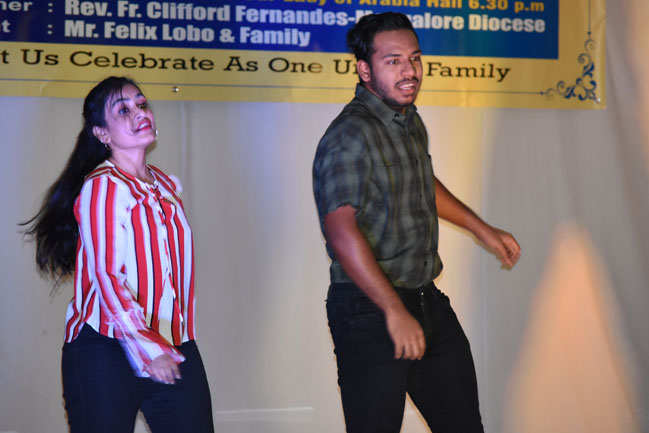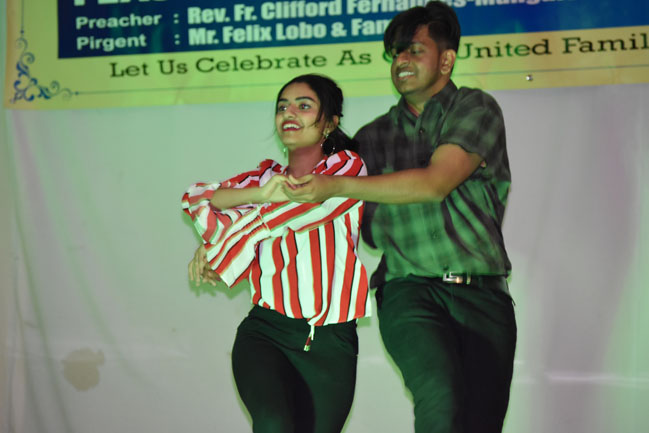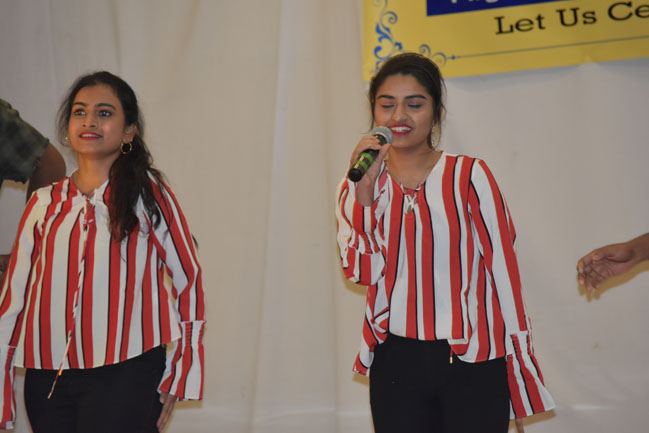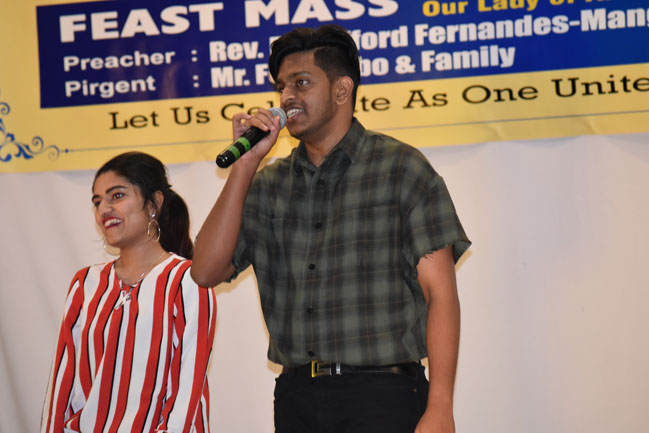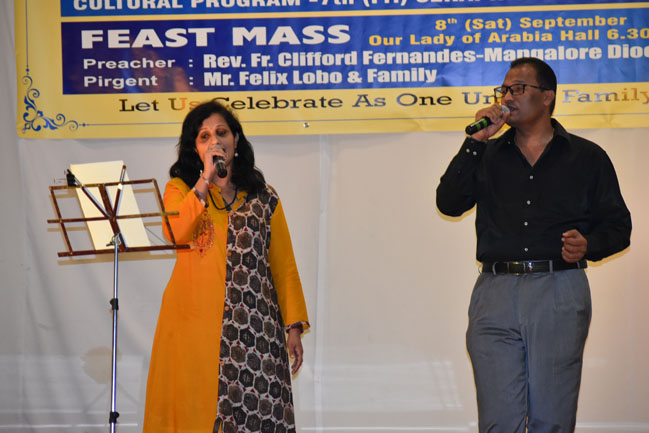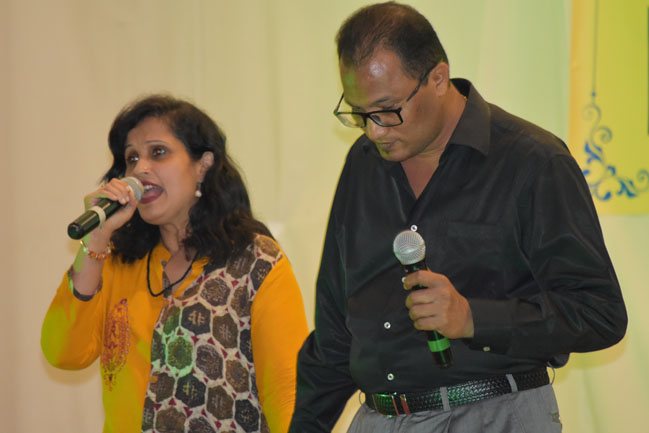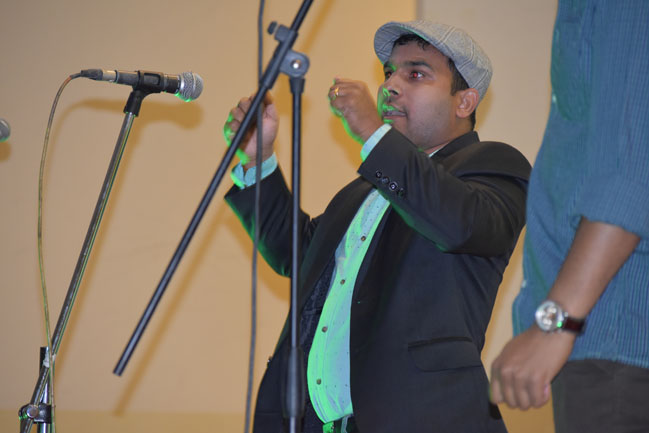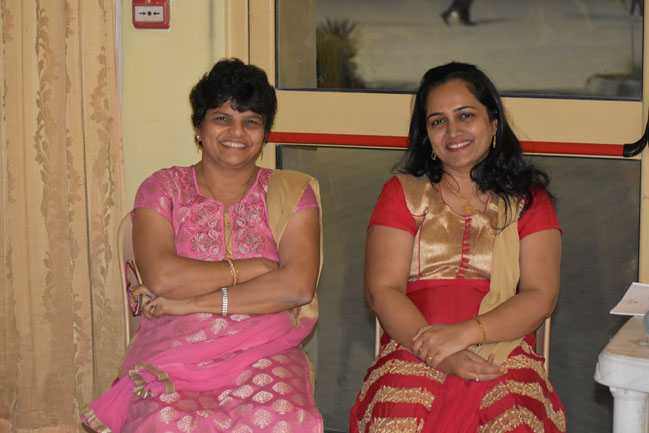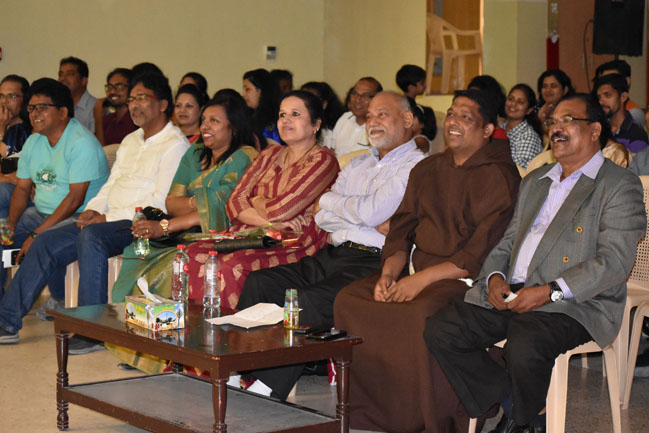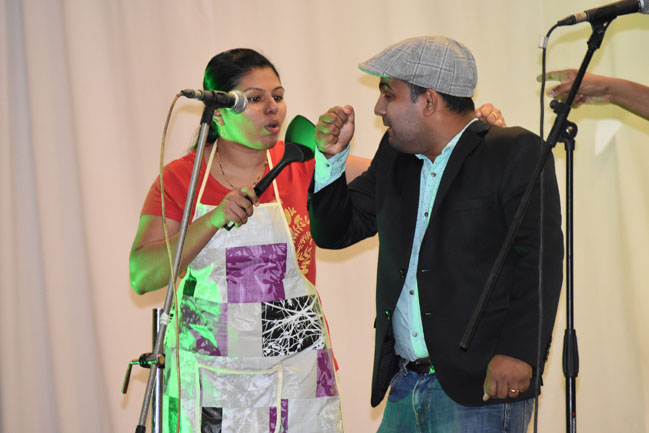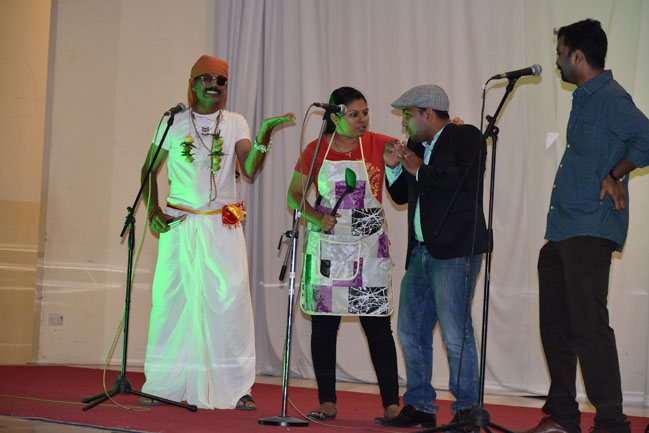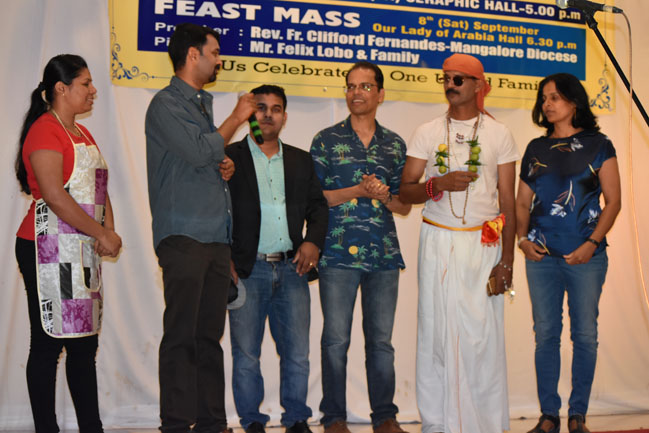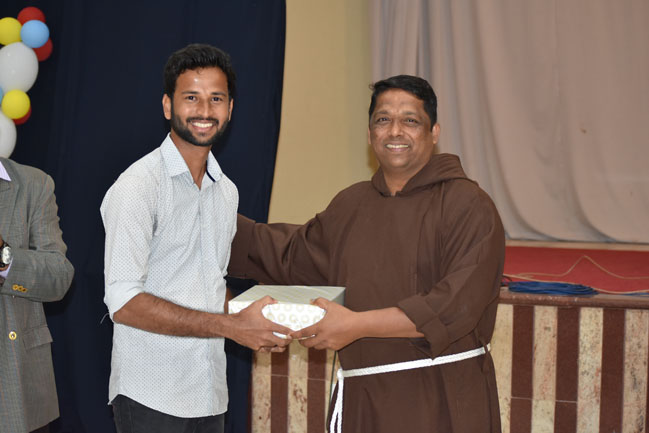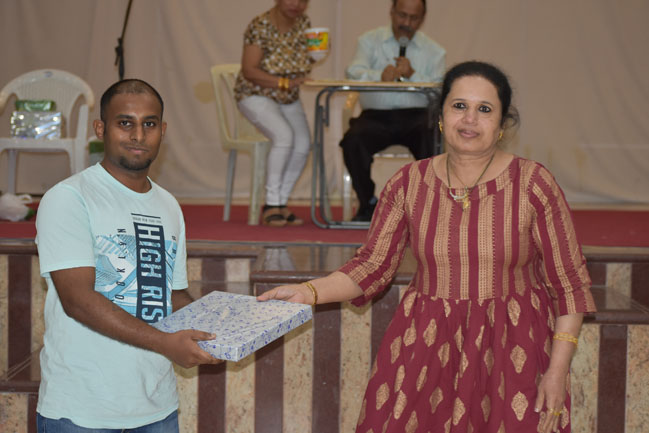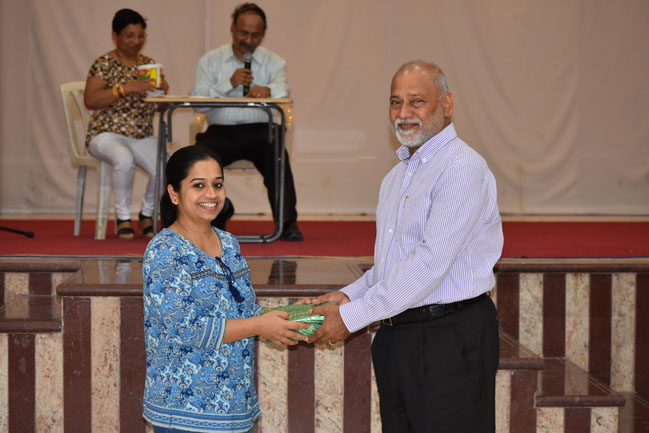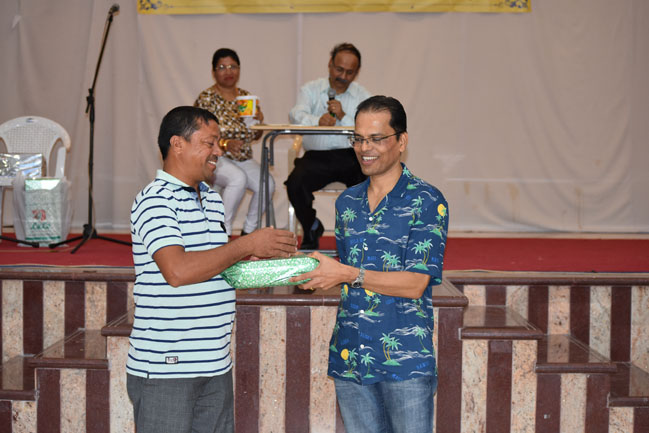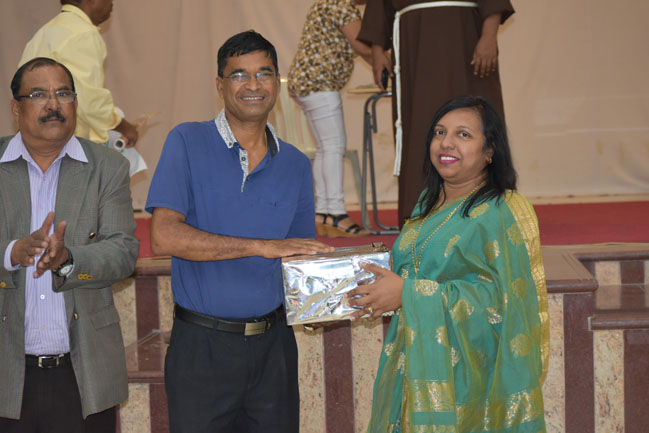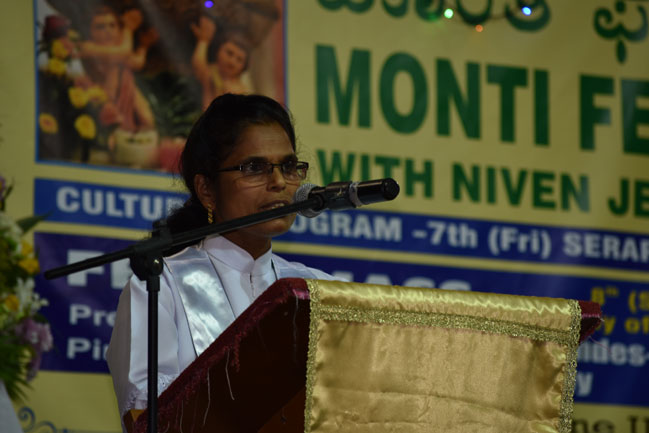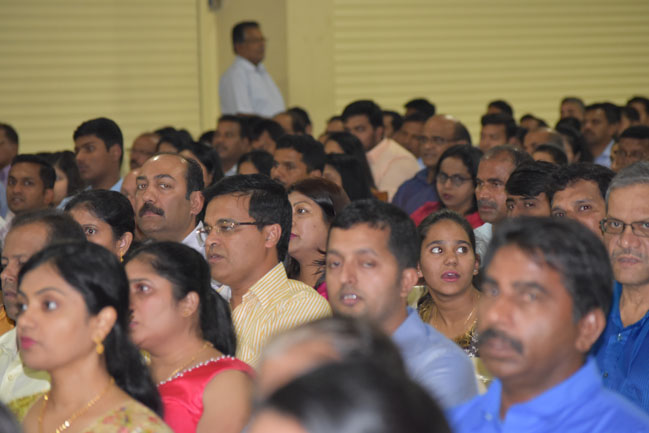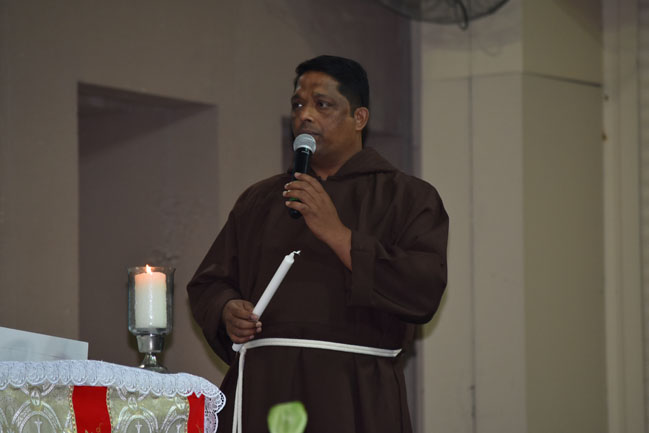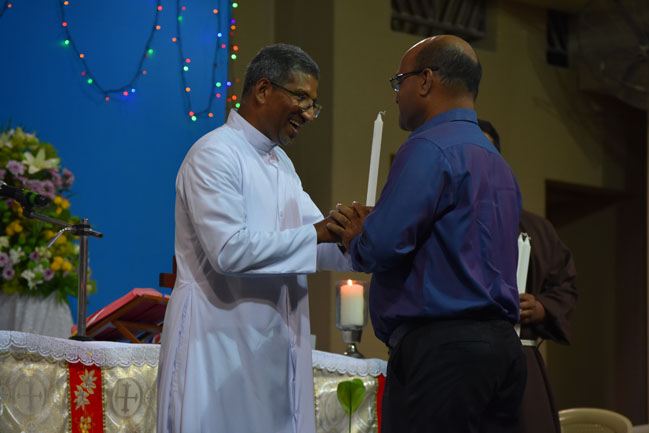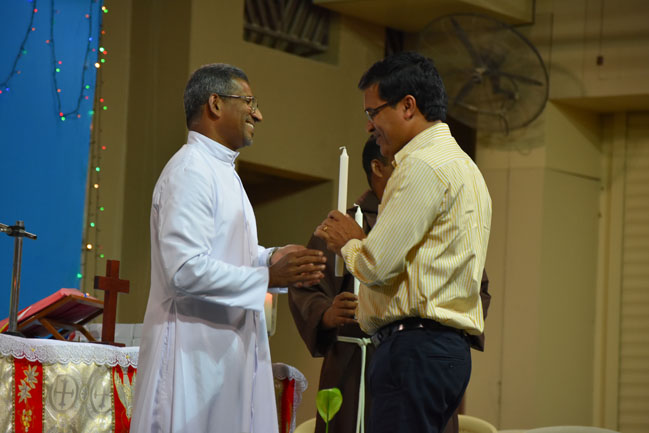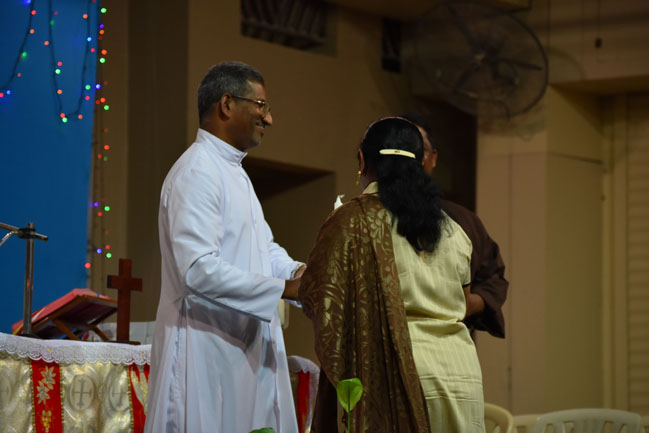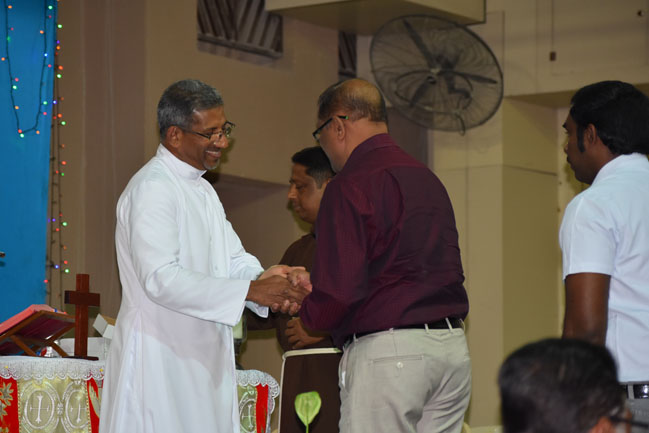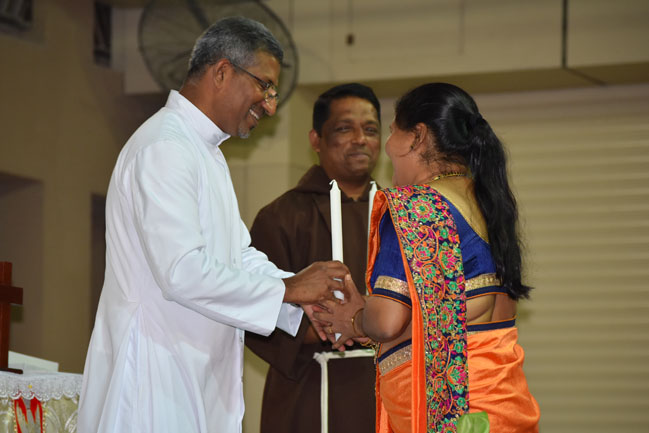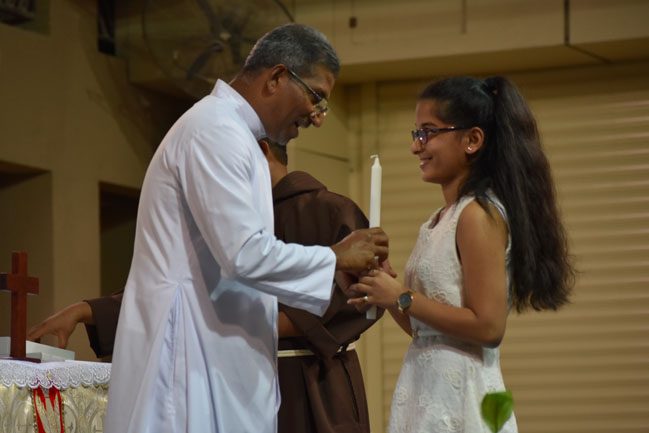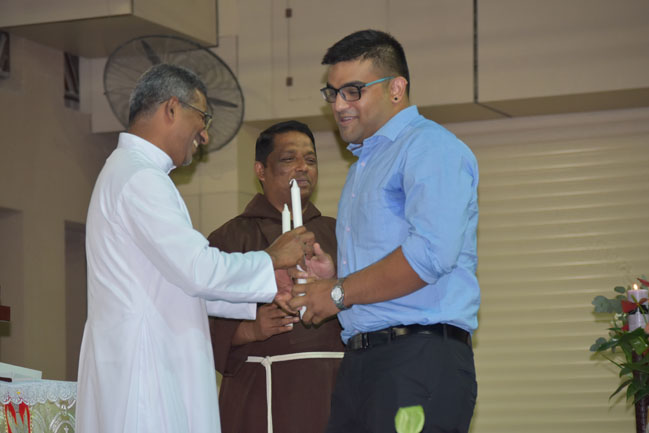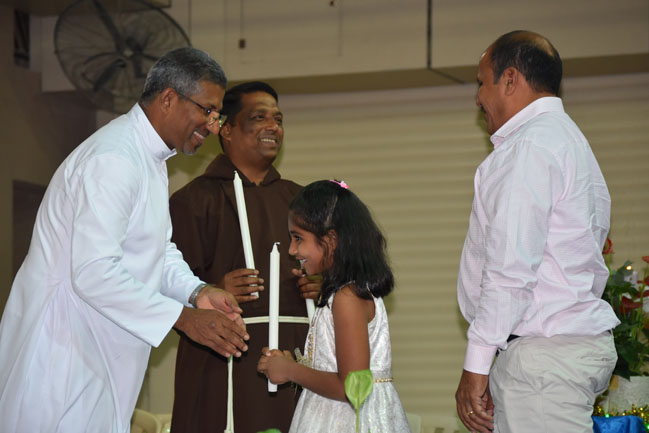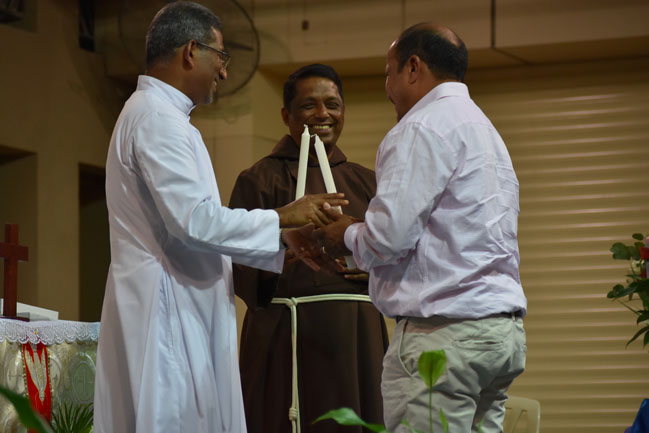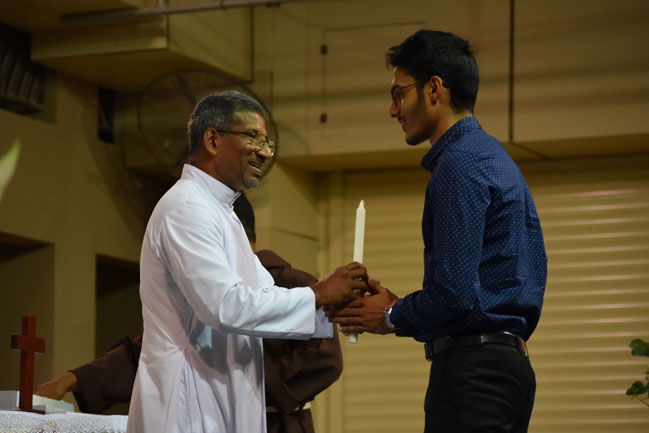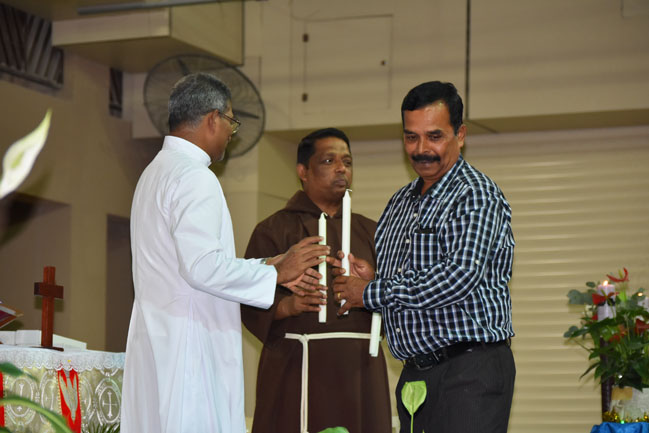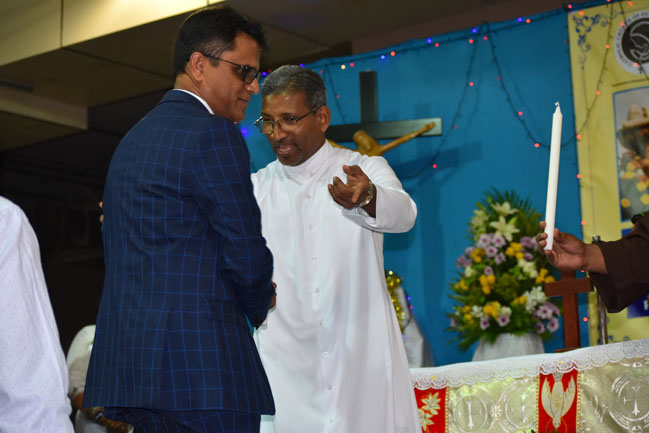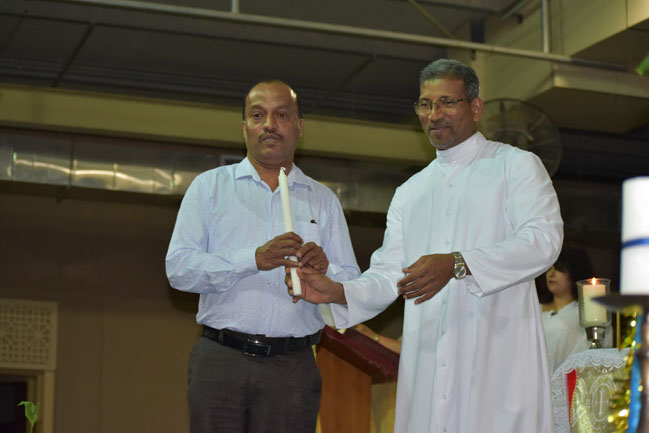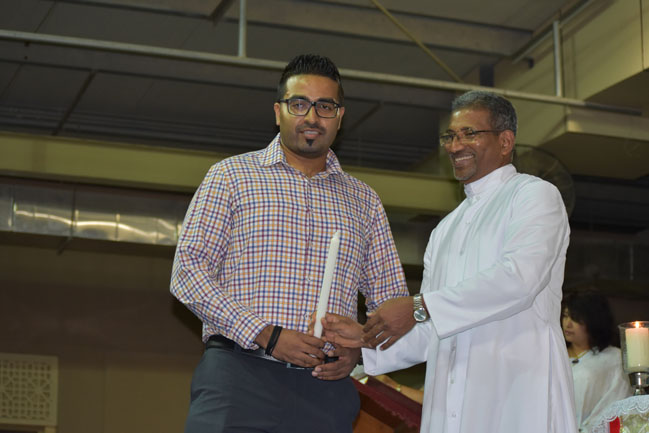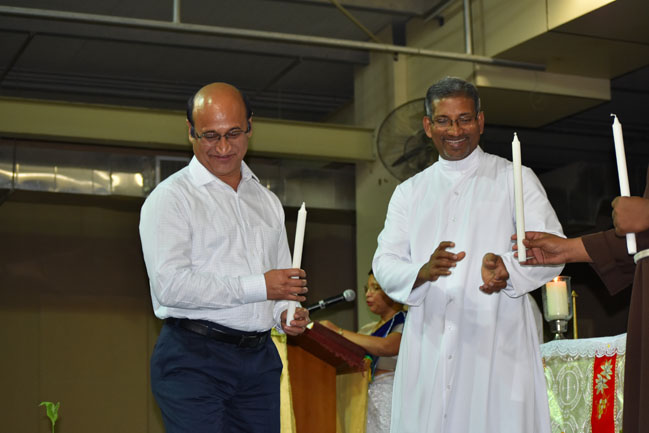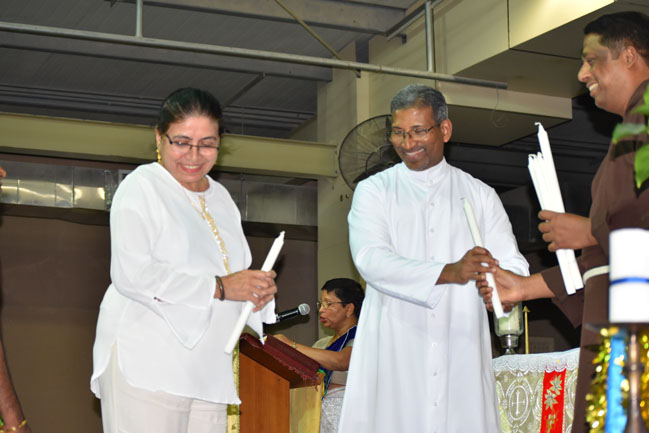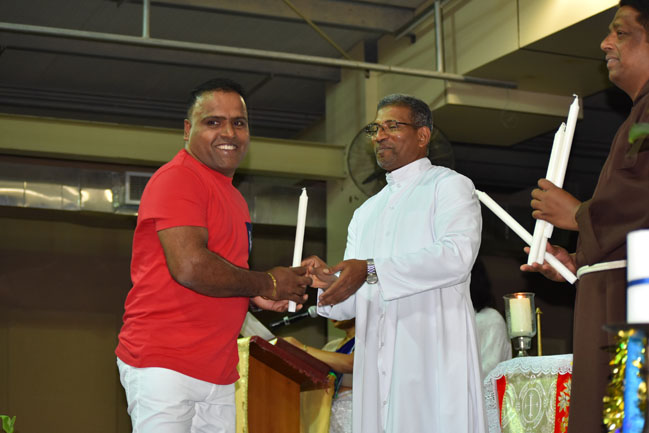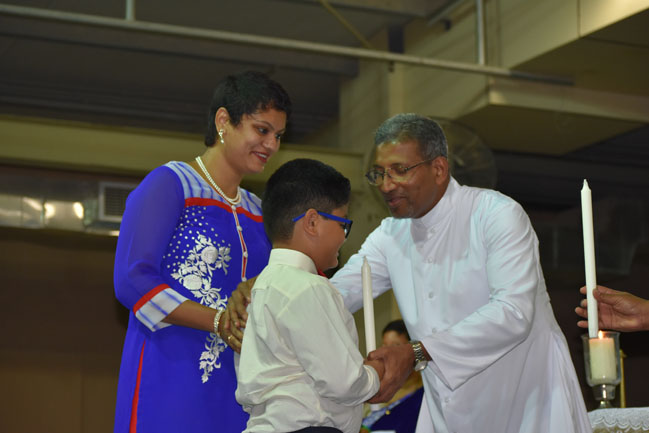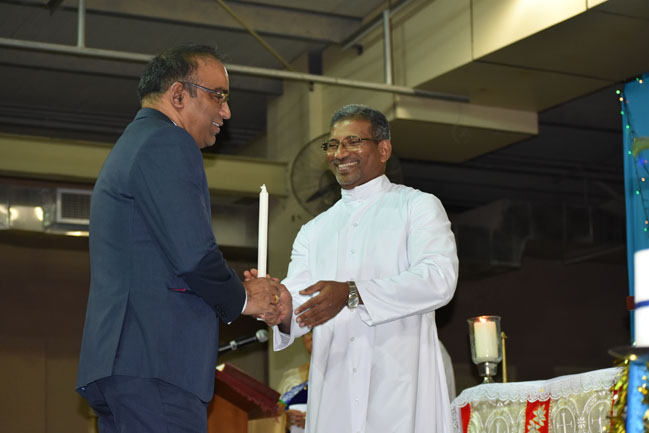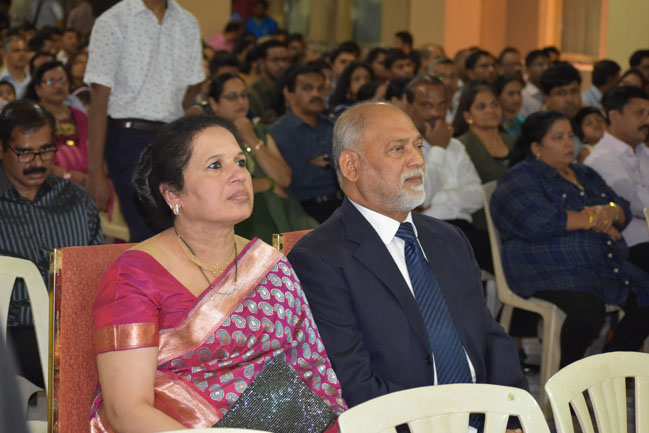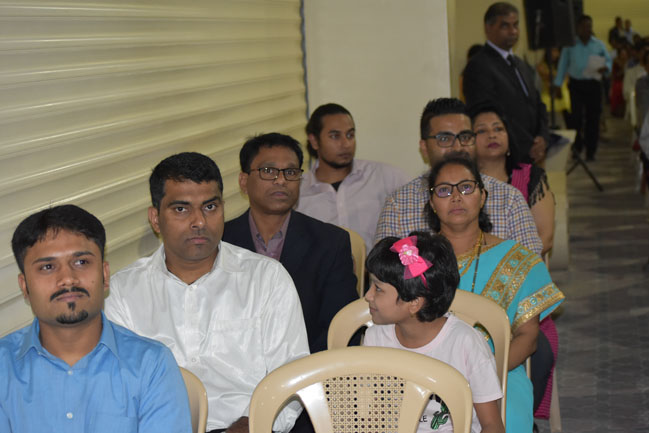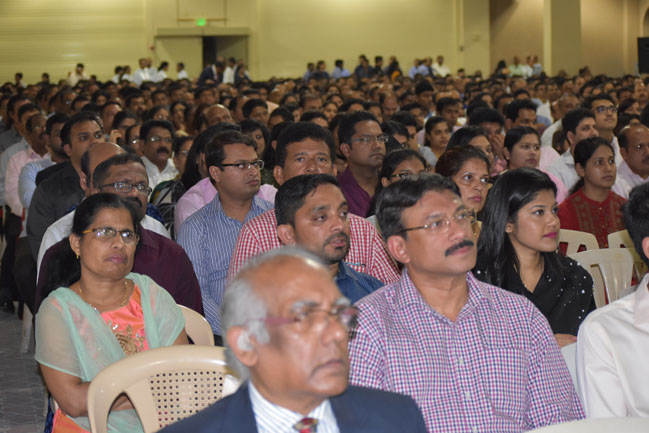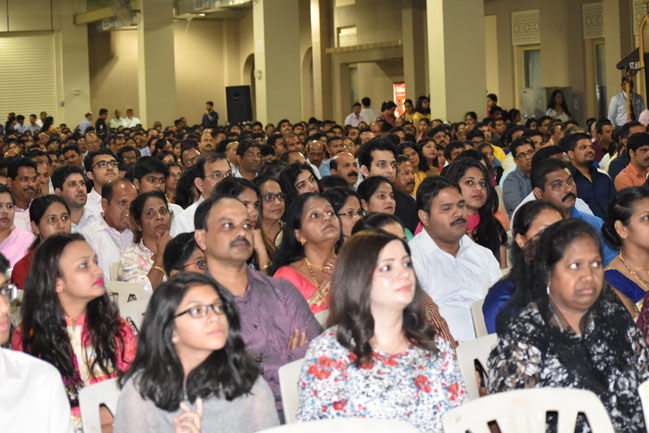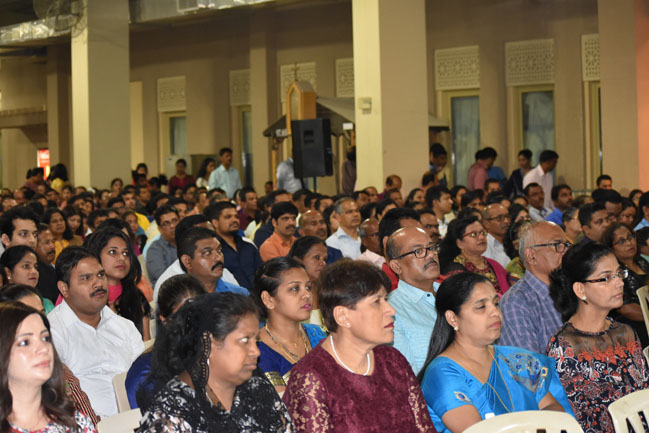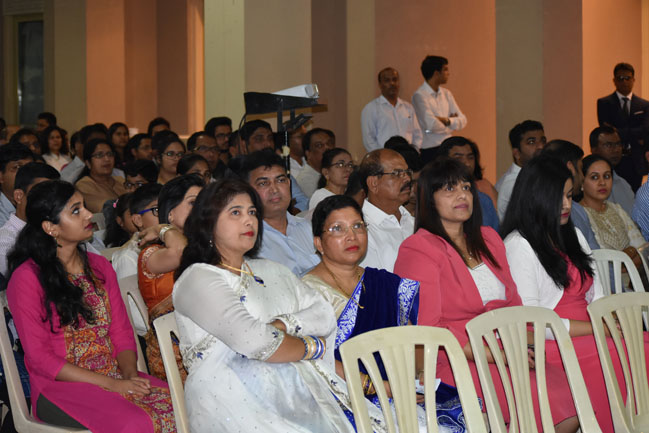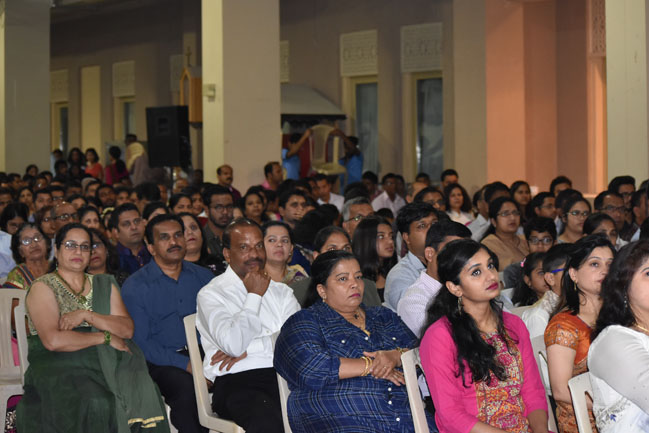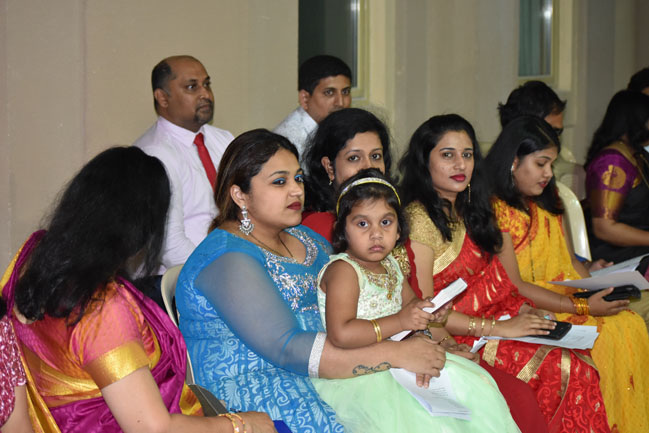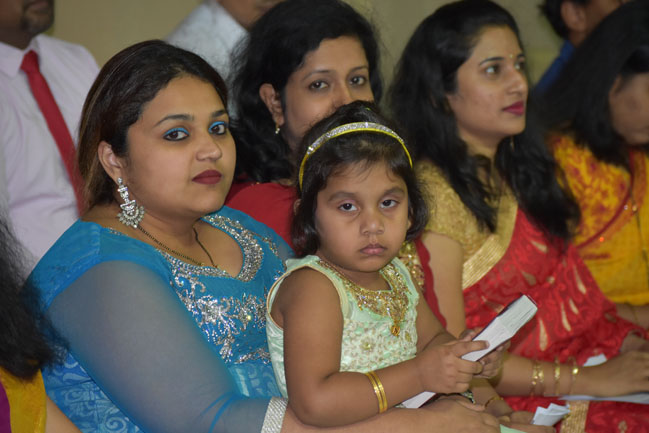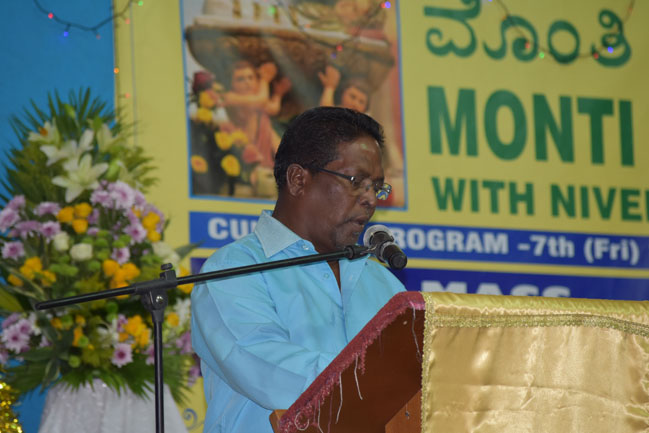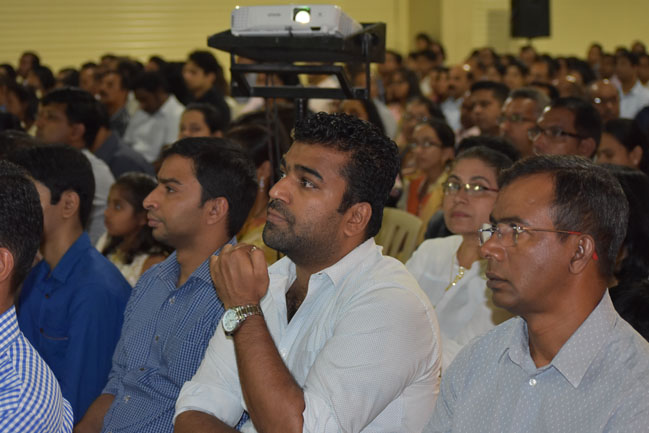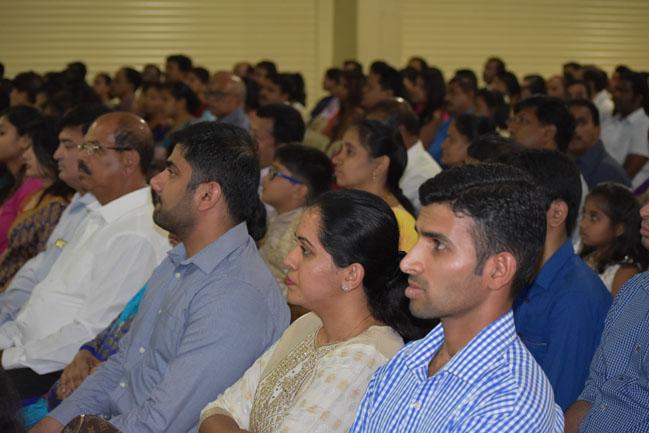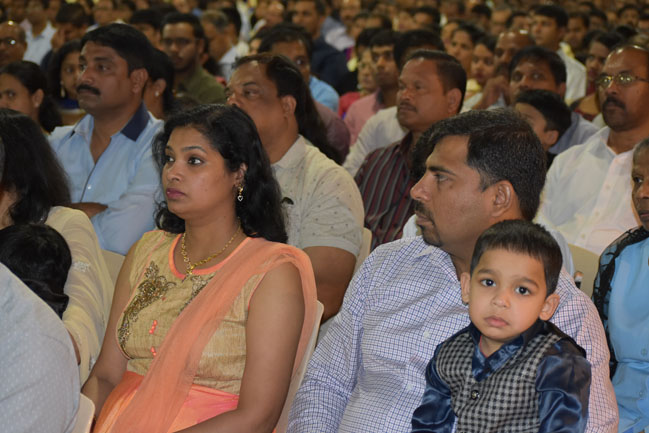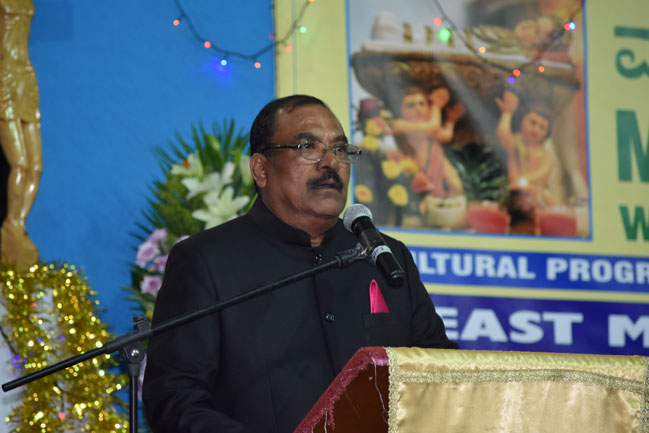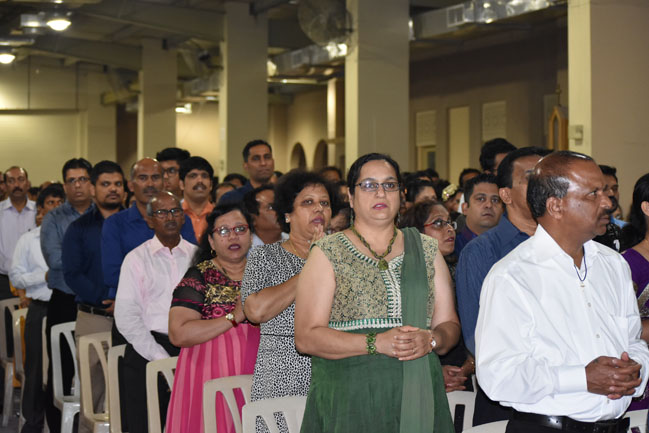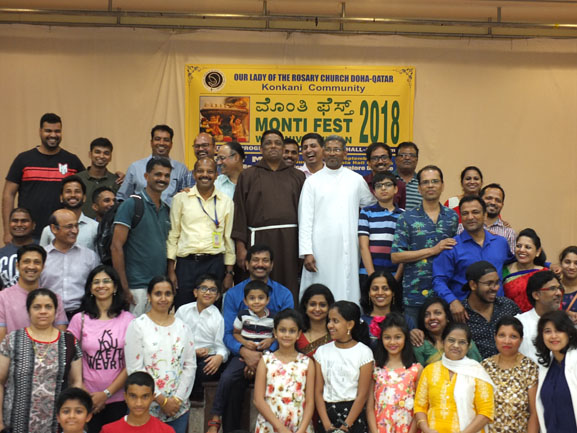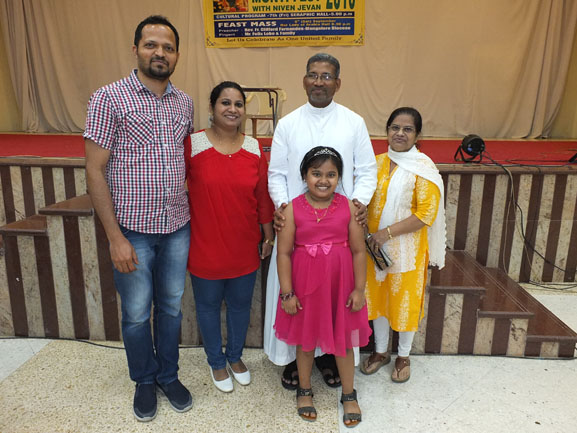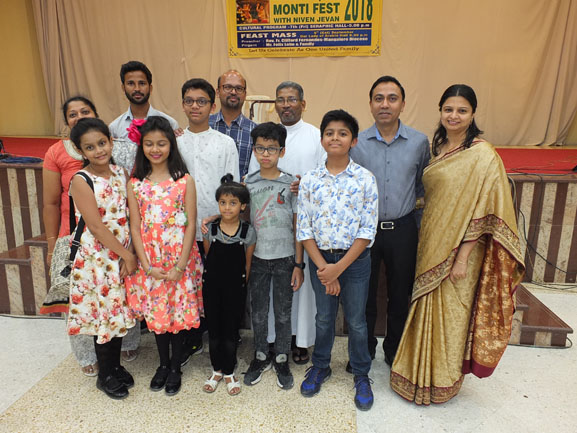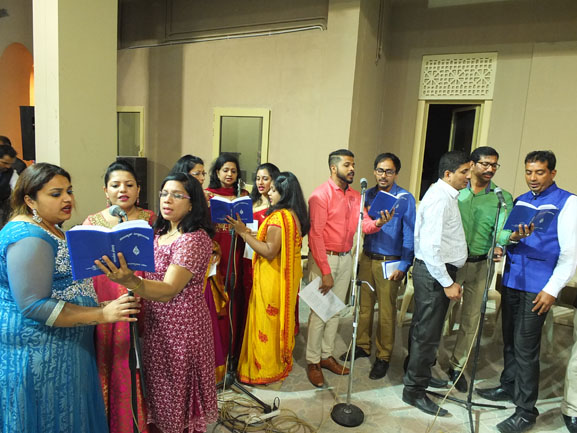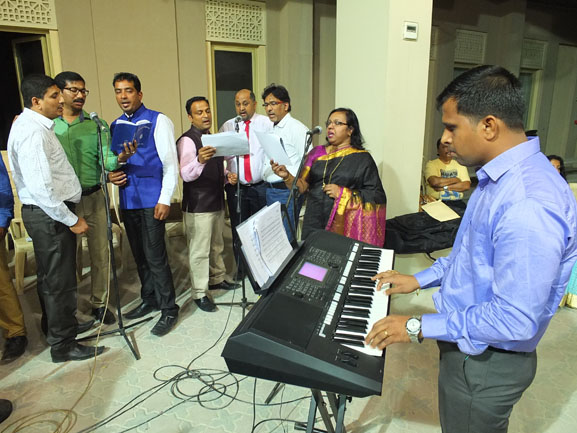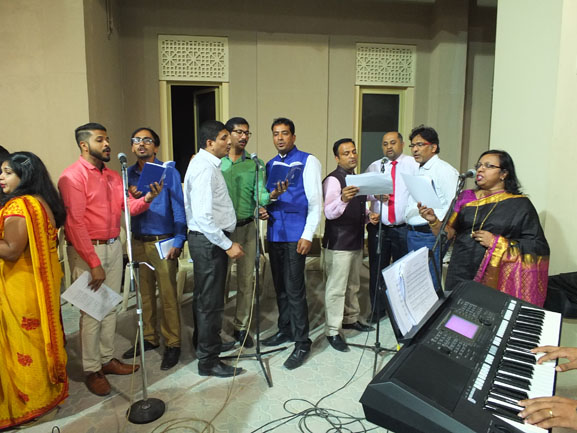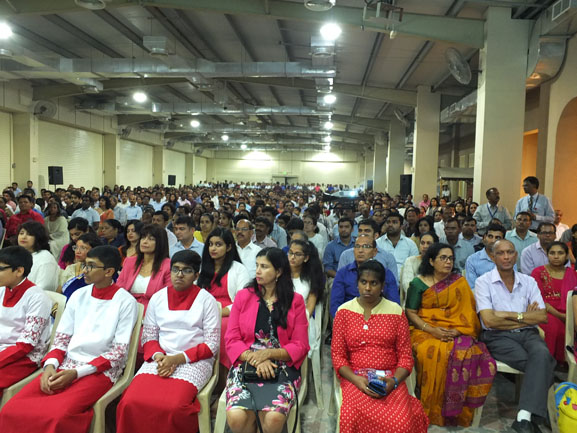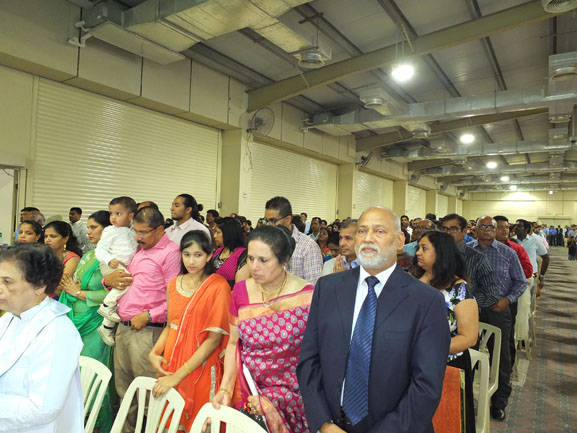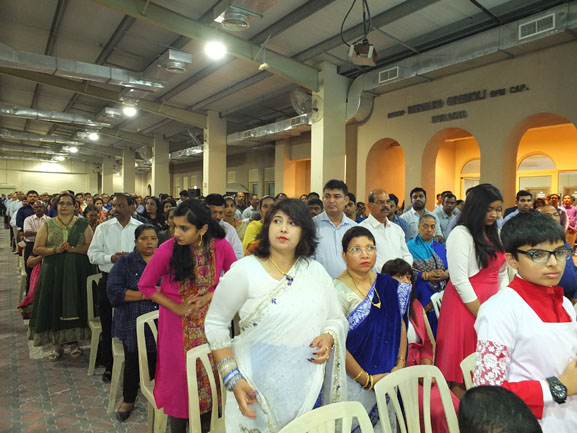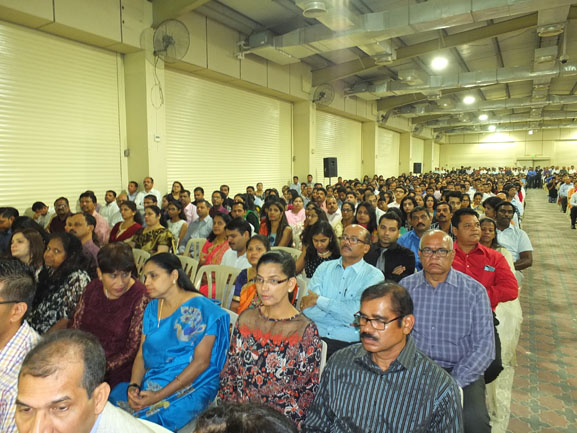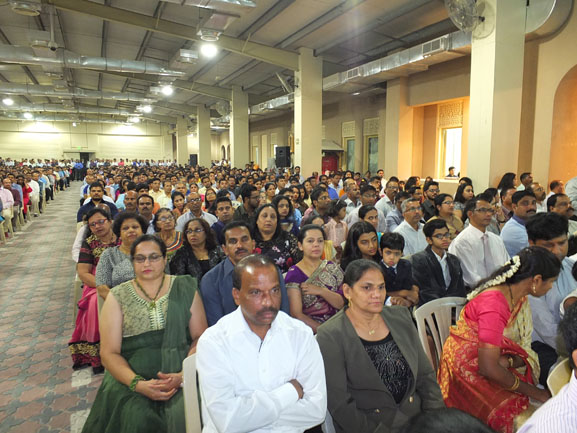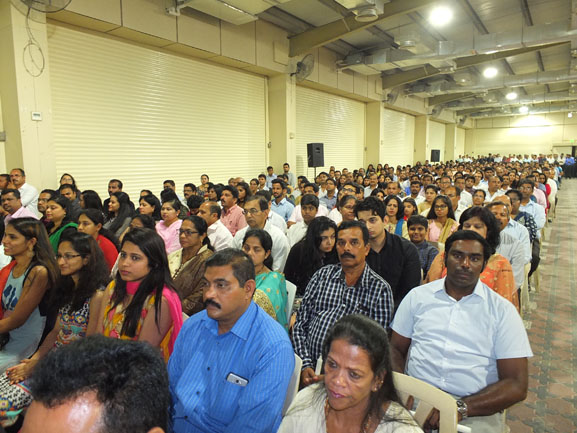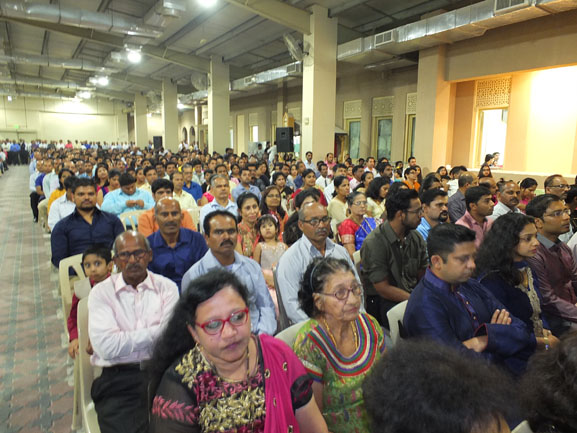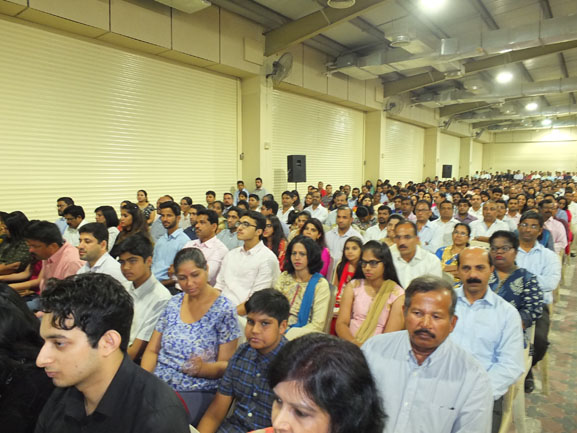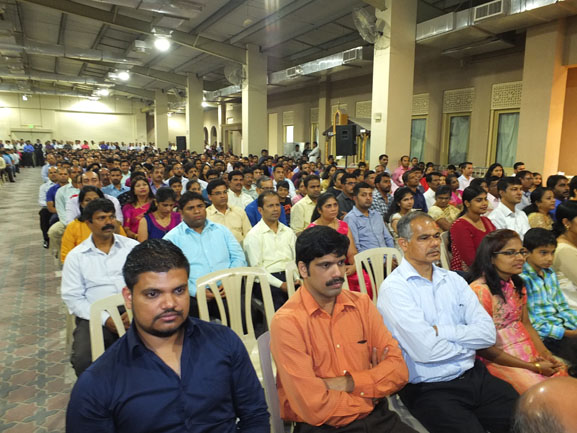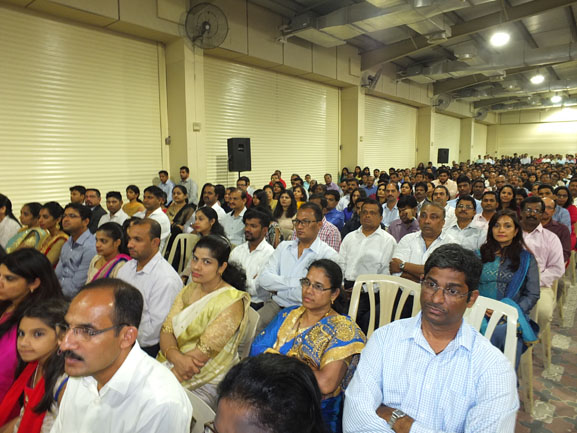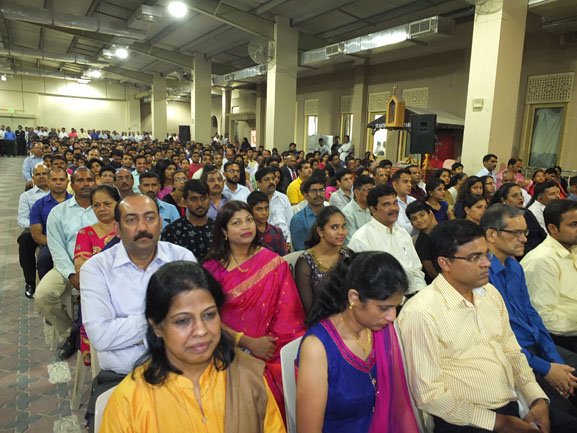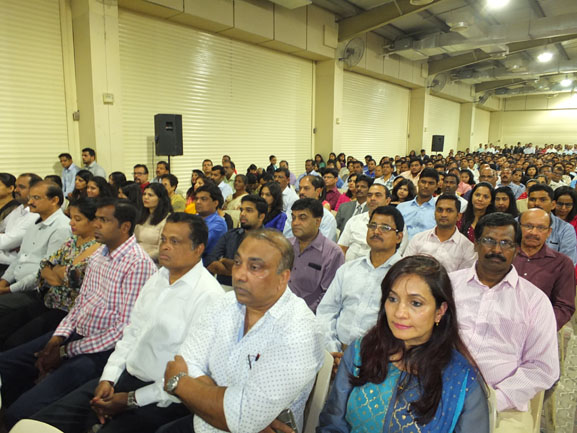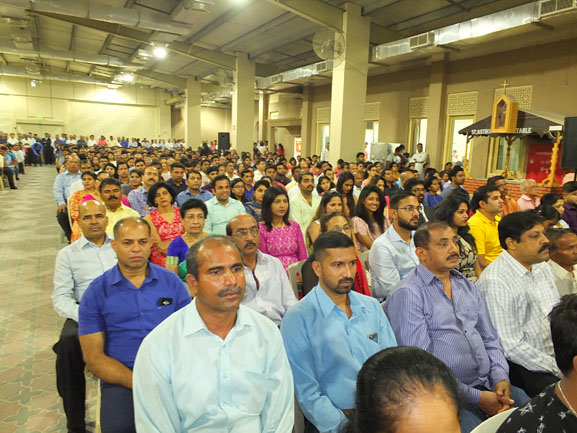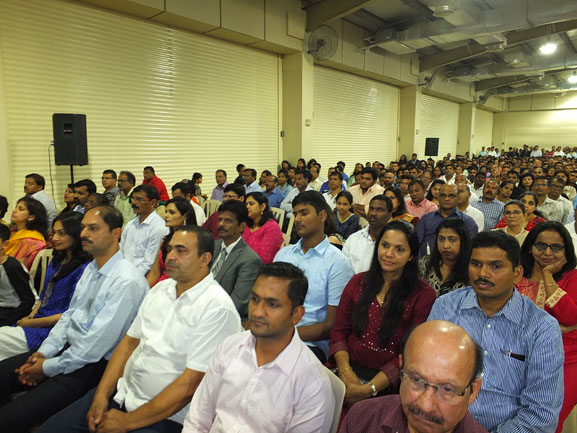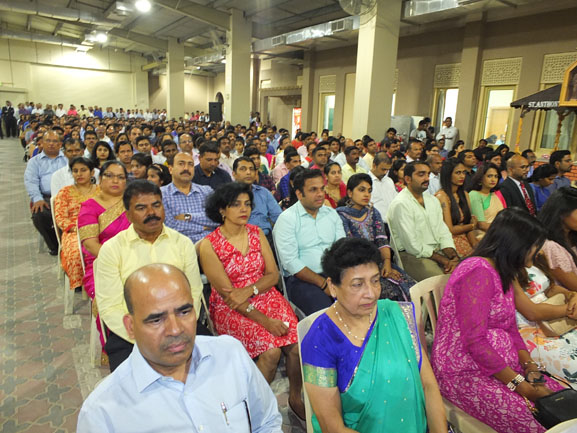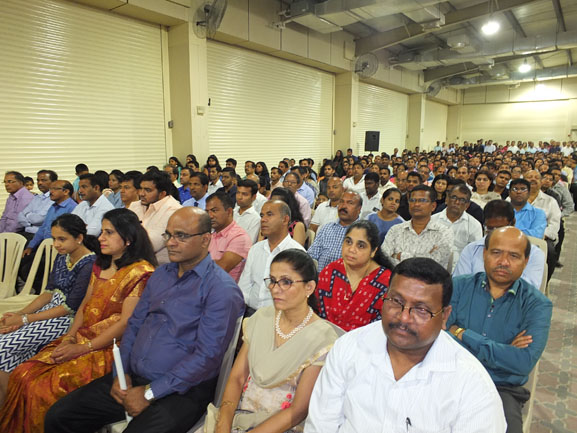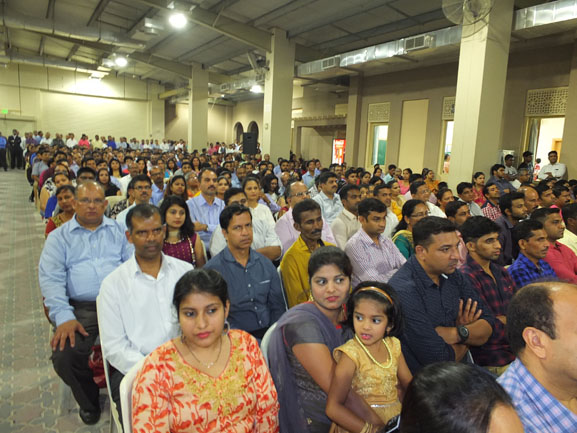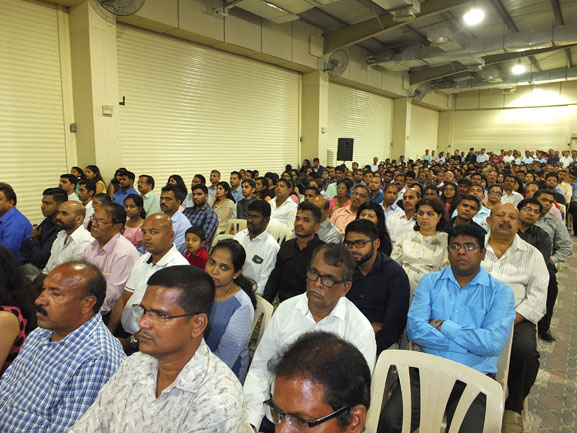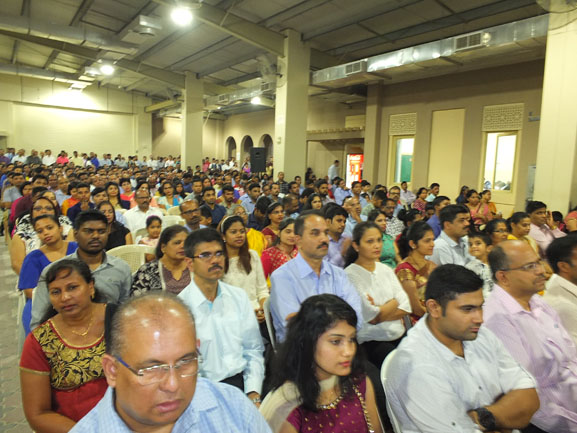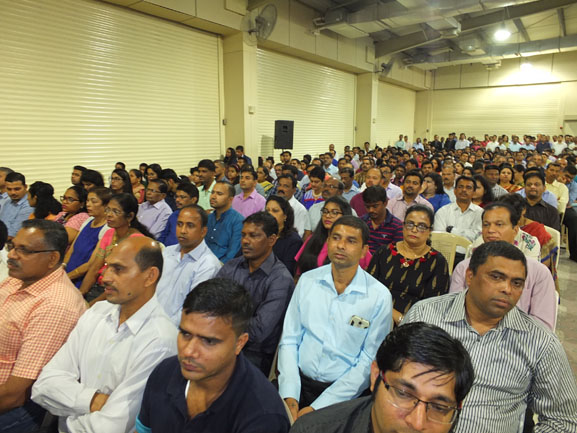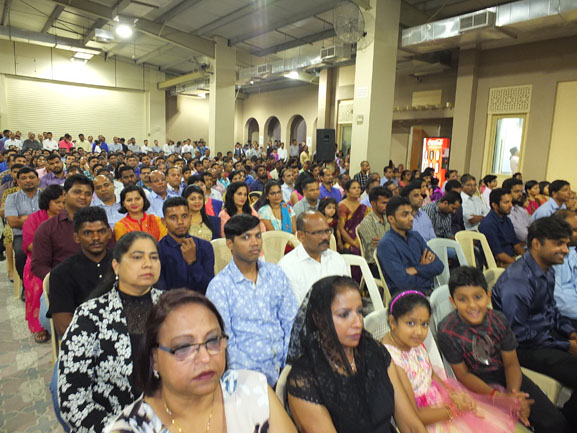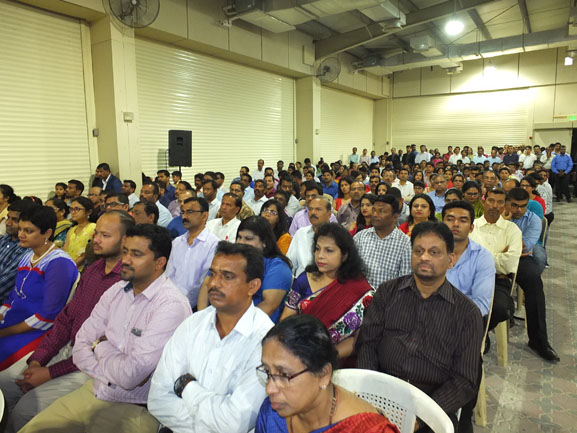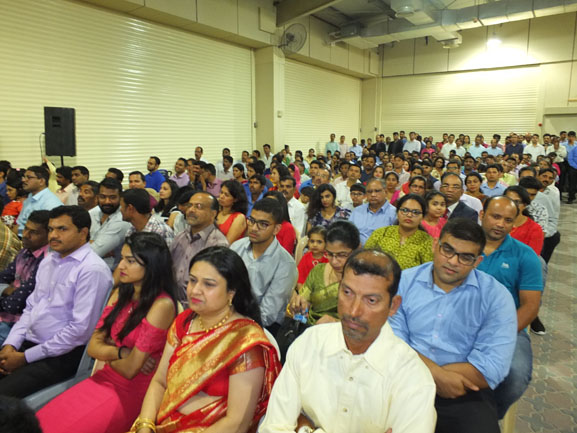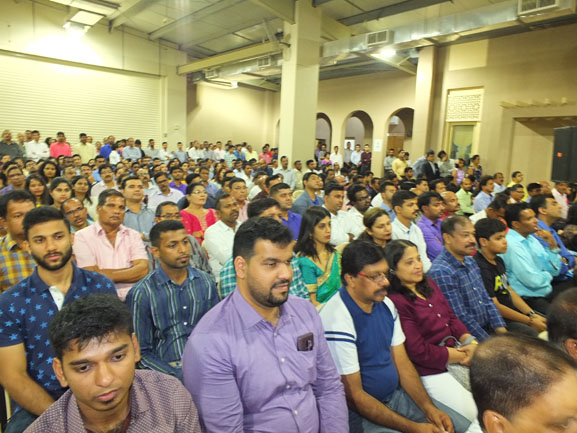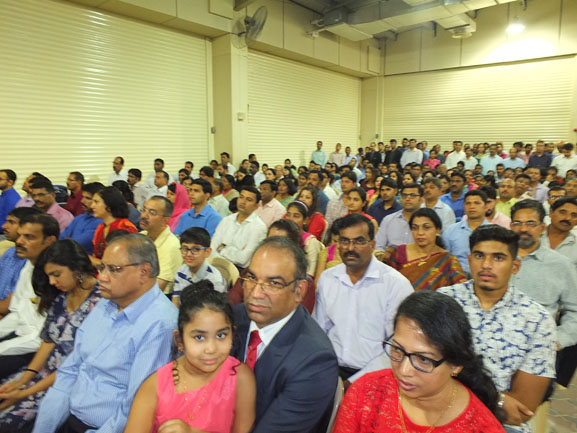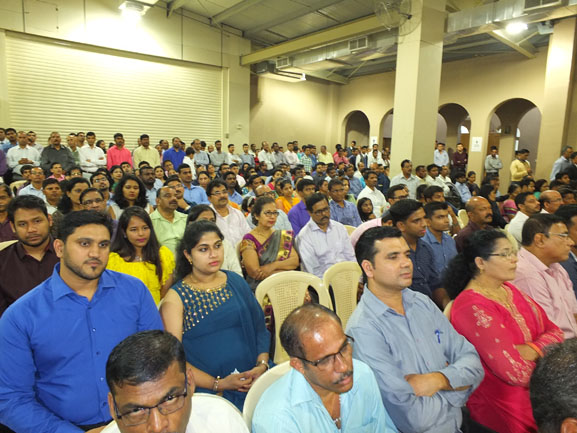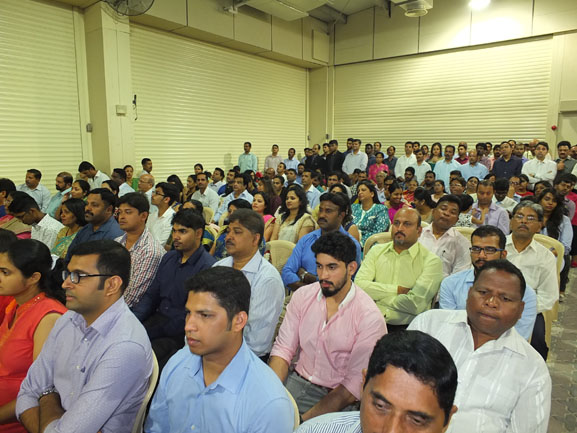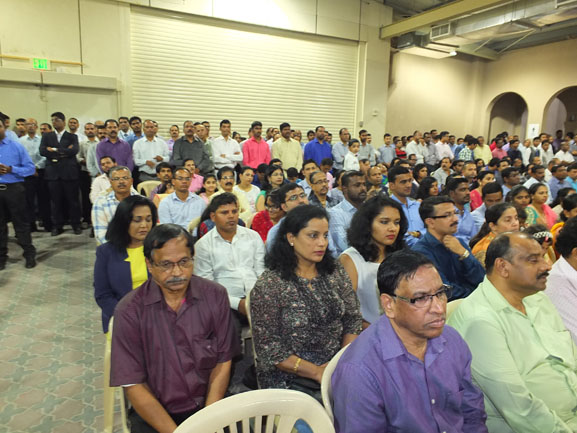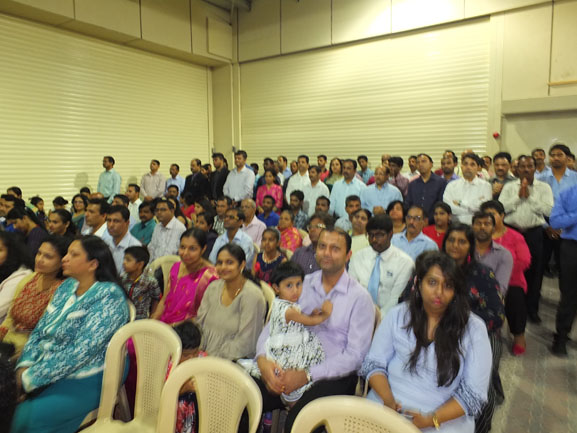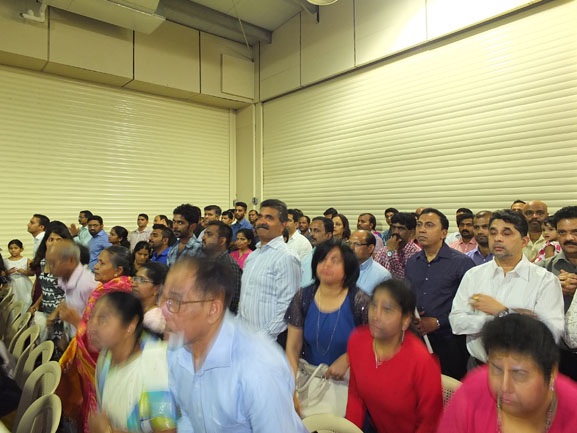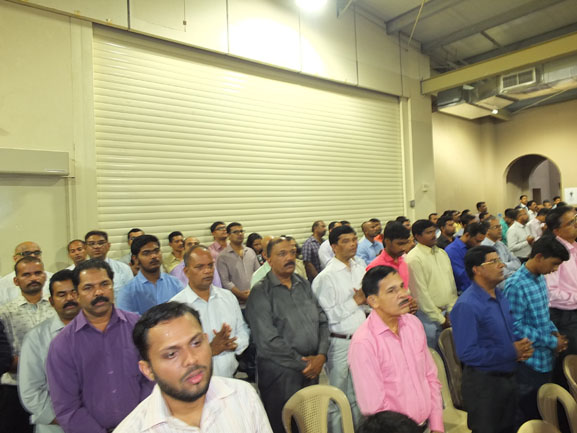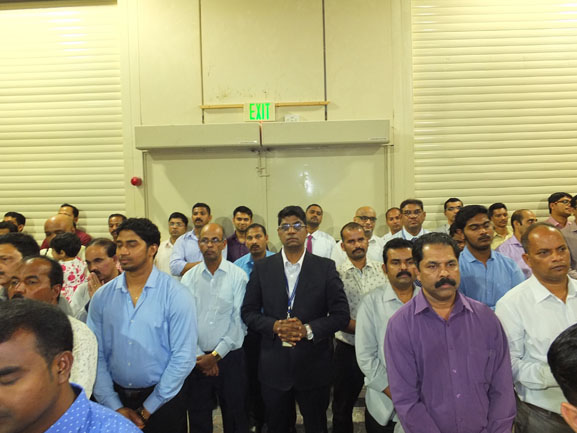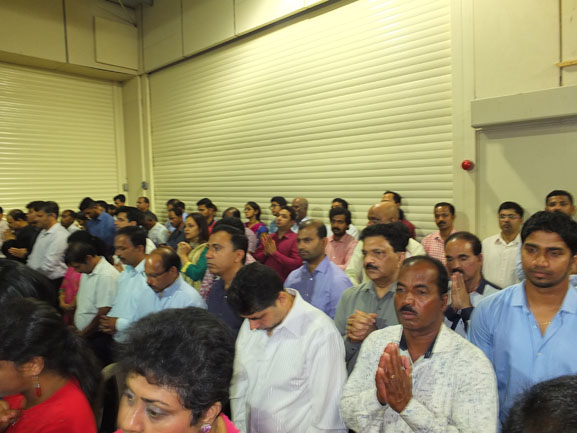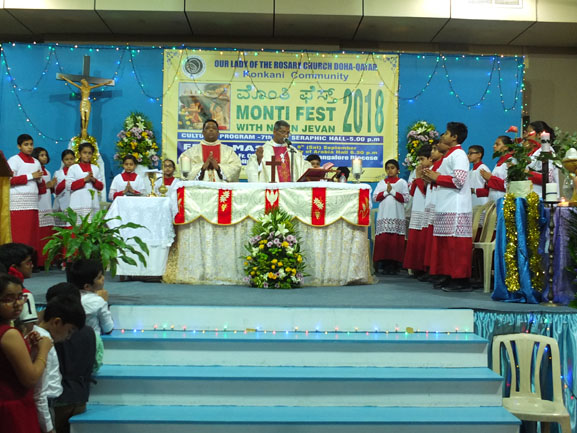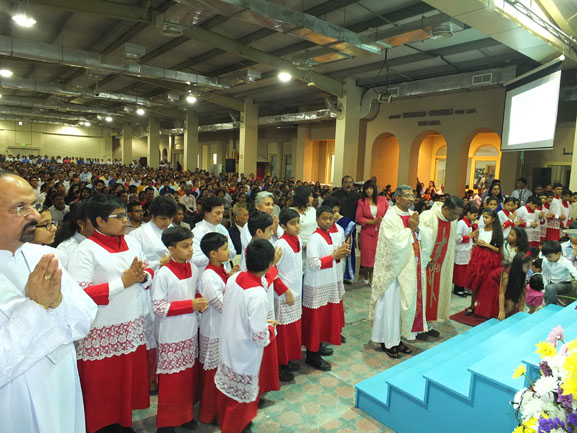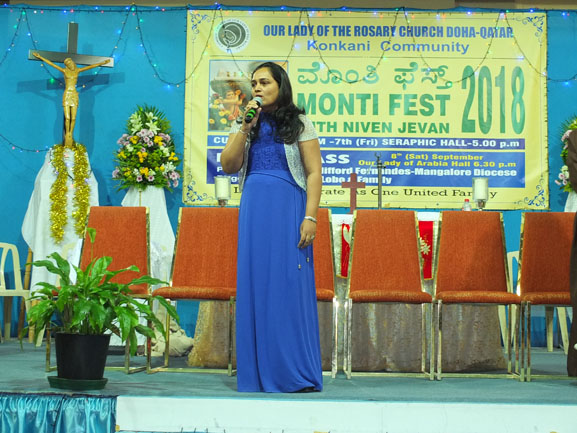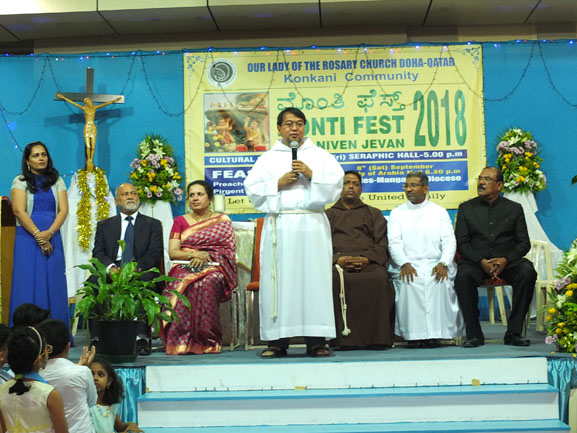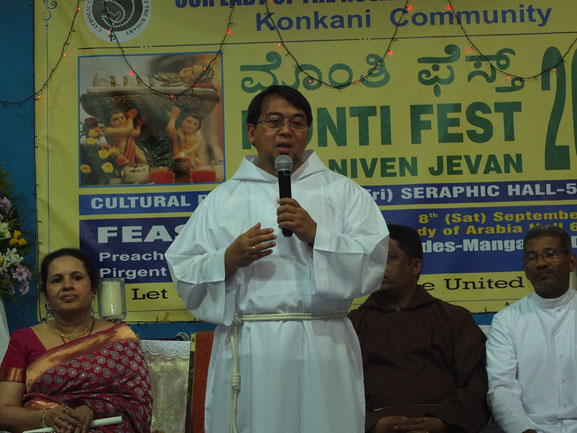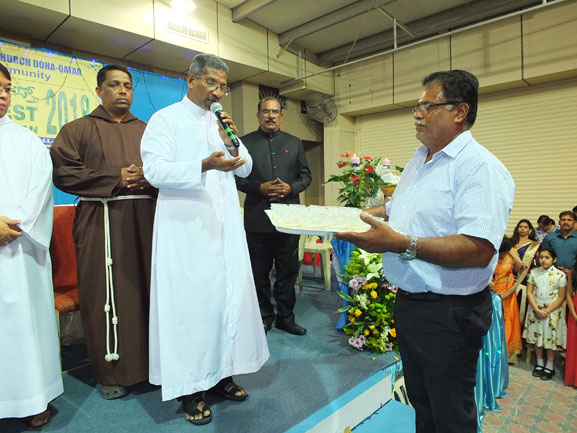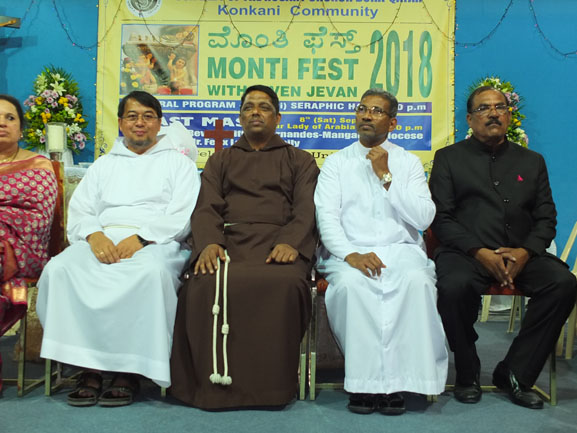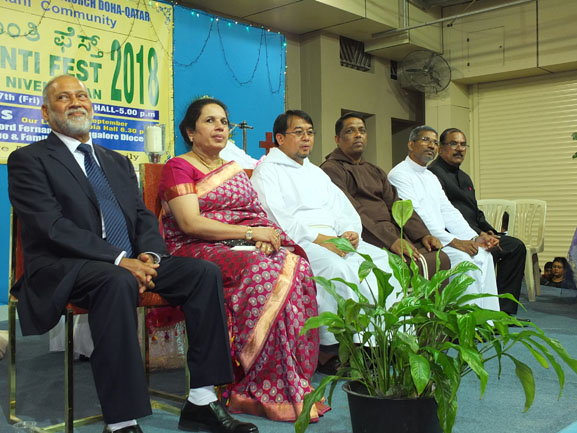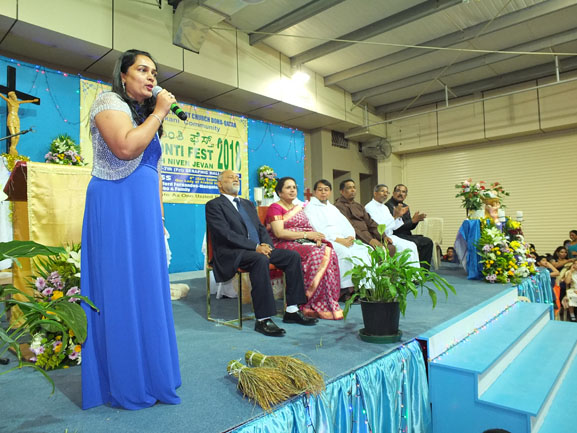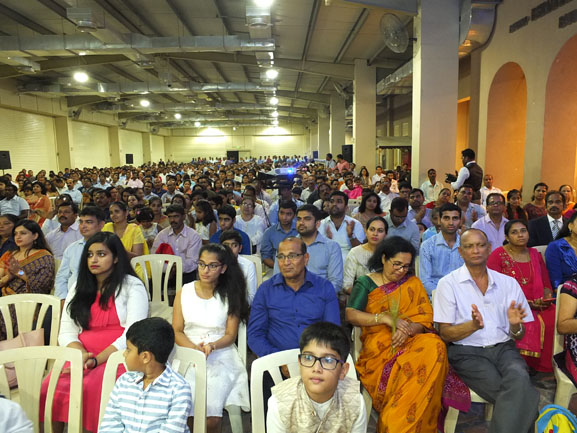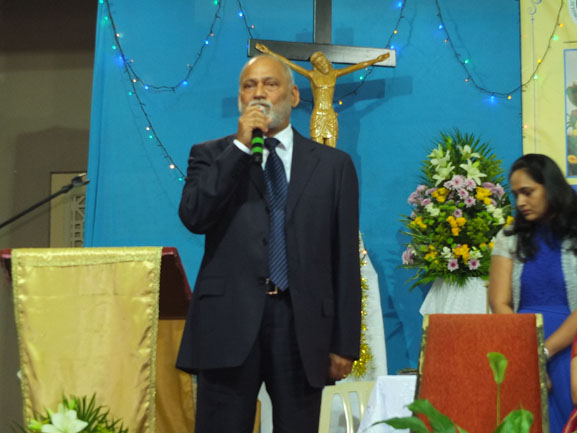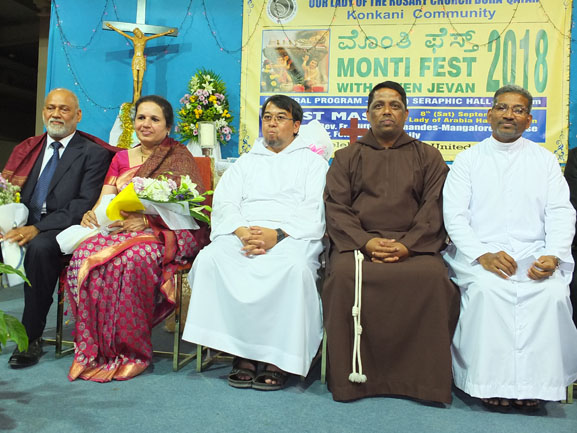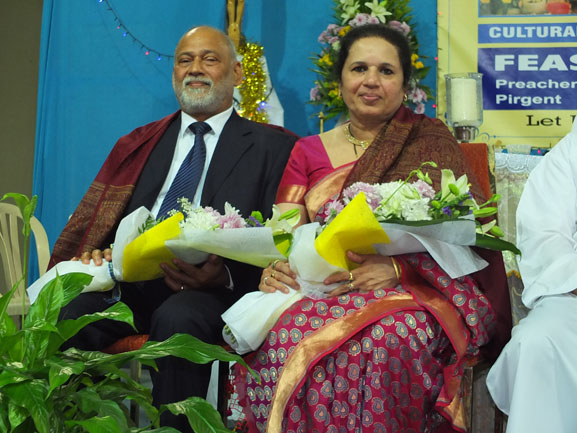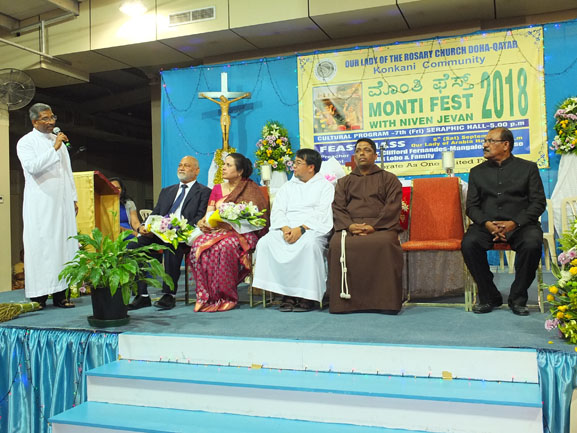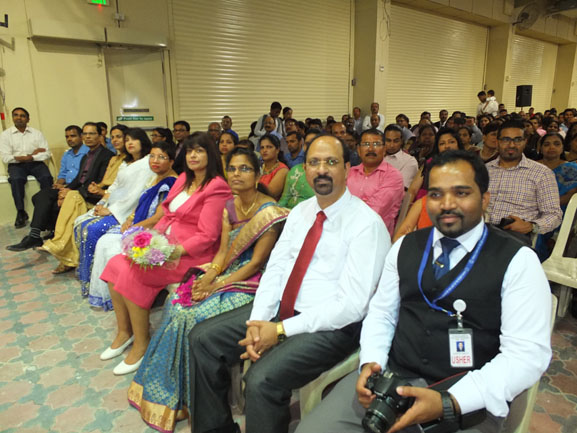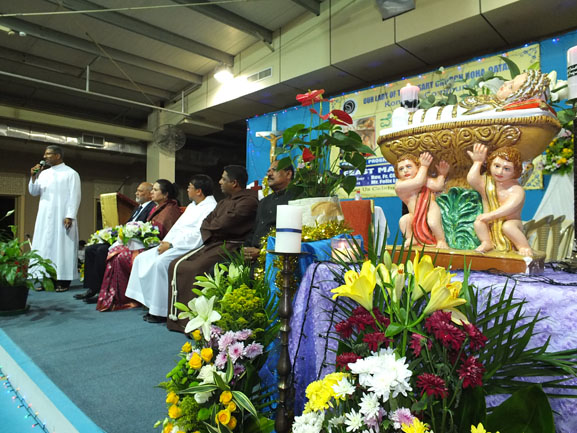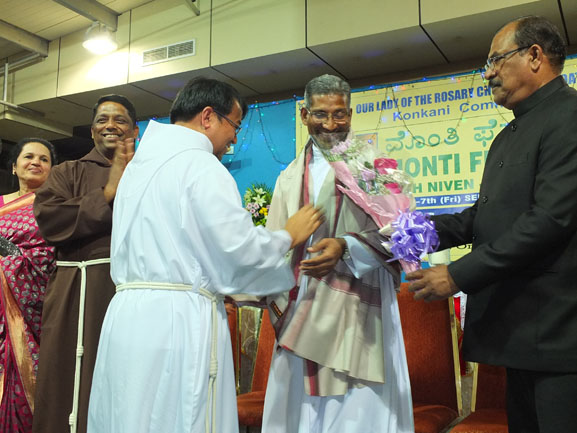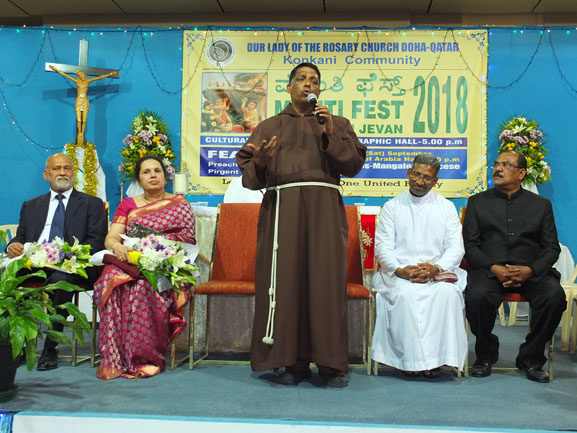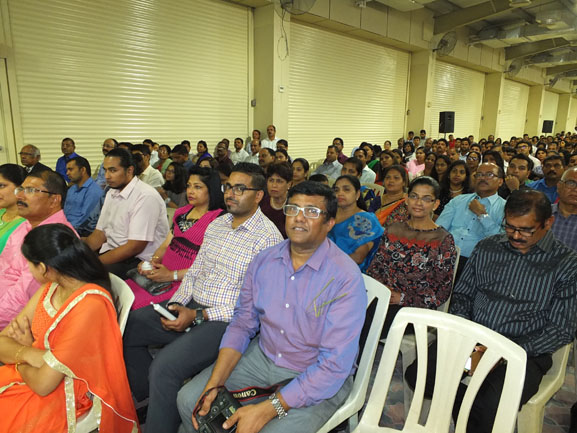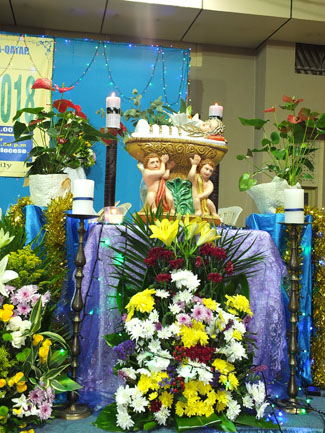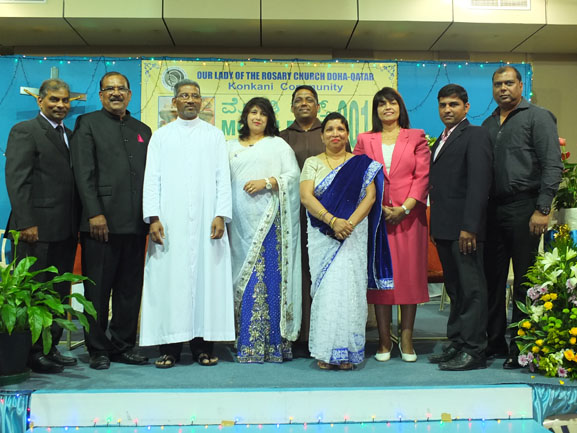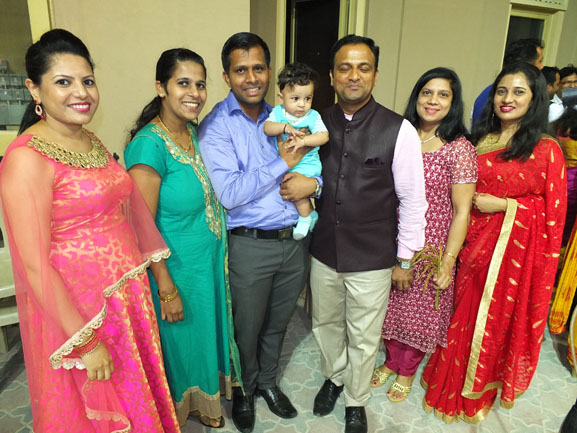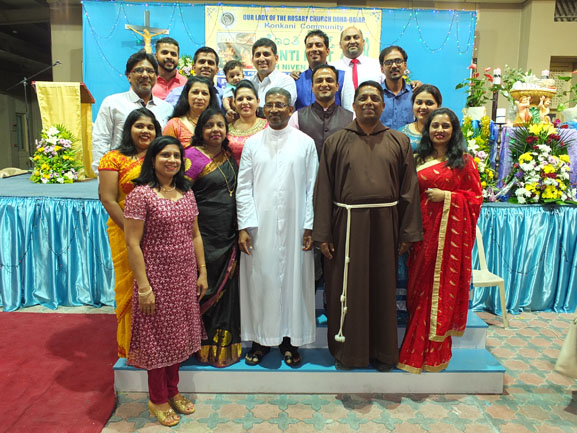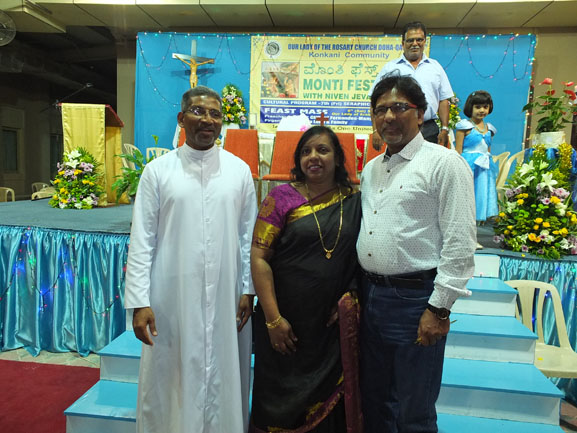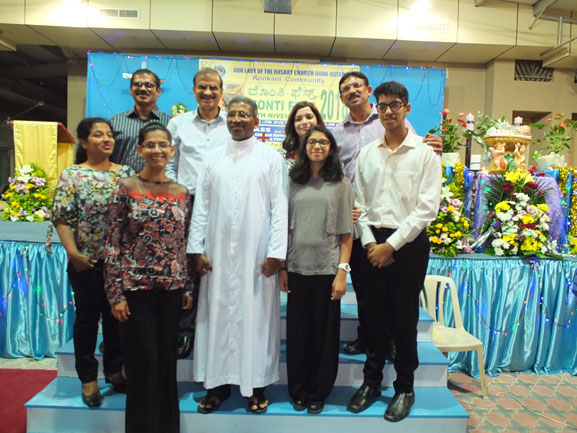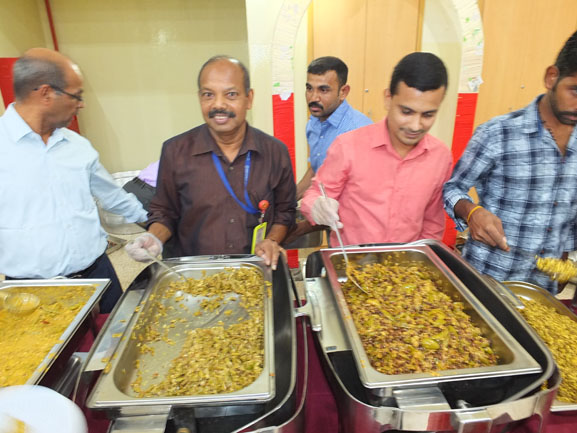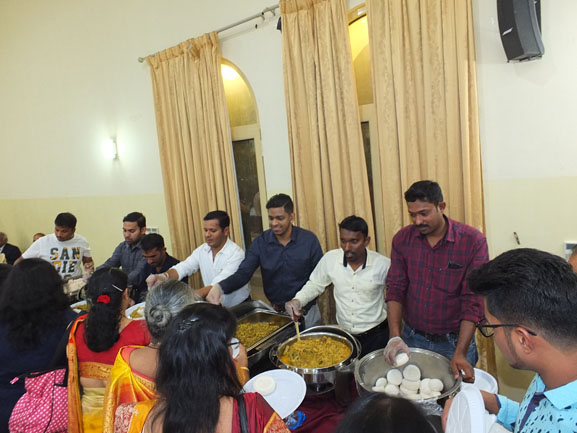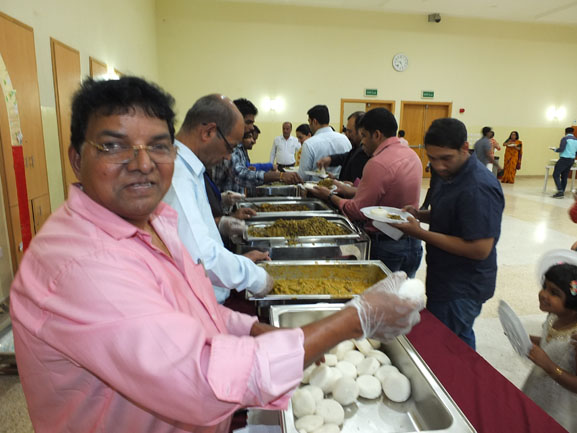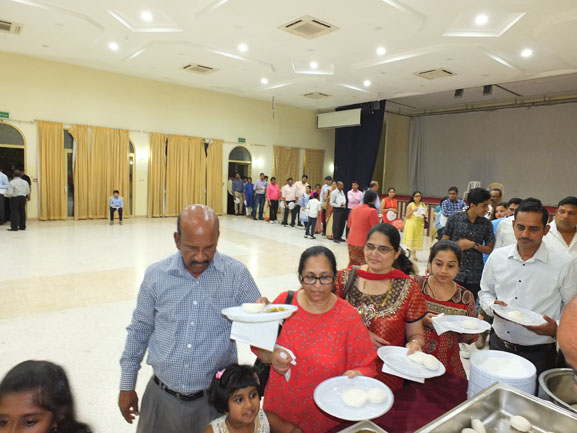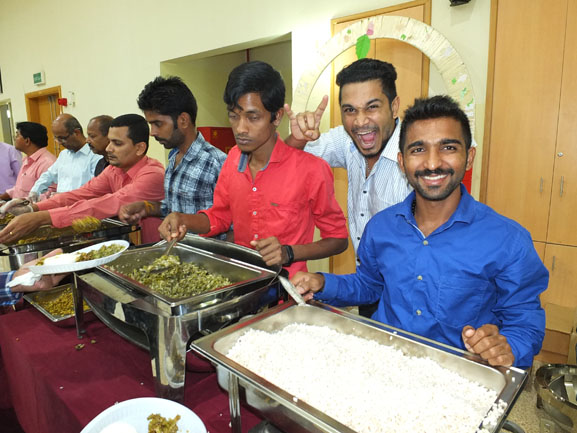 A short stage programme was held after the mass, Parish Priest of the Church of our Lady of Rosary Rev. Fr. Rally Gonzaga conveyed his wishes on the occasion, Pirjinth Felix Lobo and Stephany Lobo were honoured with shawl and flowers, Fr. Clifford conveyed his festival wishes and thanked the community and resident priests for giving him an opportunity and Fr. Anand wished one and all and thanked the community for actively taking part in the feast celebrations.
The celebration ended with vegetarian 'Novem Jevann' served to all the devotees.
On Friday September 7th evening there was a Konkani cultural program to mark the festive celebrations, kids and adults from the community came forward as one family and performed dances, songs and skits in Konkani.
Executive Committee of the Konkani Speaking Community led by president Vivian D'Souza took the lead in organizing the feast celebrations under the guidance of the spiritual director Fr. Anand Castelino and the dedicated team of ushers of the community.
Monthi Fest 2018 Around the World - Photo Albums: