Bantwal: Meet Poornima, first ever woman auto rickshaw driver in taluk
Bellevision Media Network


Bantwal, 23 Jun 2018: A woman auto rickshaw driver Poornima has proven that not all rural women are confined to the four walls of their homes.
Poornima, wife of Jayanand Shetty, residing at Mardadka in the limits of Maninalkoor gram panchayat is the lone woman auto rickshaw driver in the entire Bantwal taluk. She took interest in auto driving; when her professional auto driver husband Jayanand opted for other trade owing to chronic back ache. He trained her for a week and later got her driving license. She is now running her trade from auto park located Kattadapadpu, near here.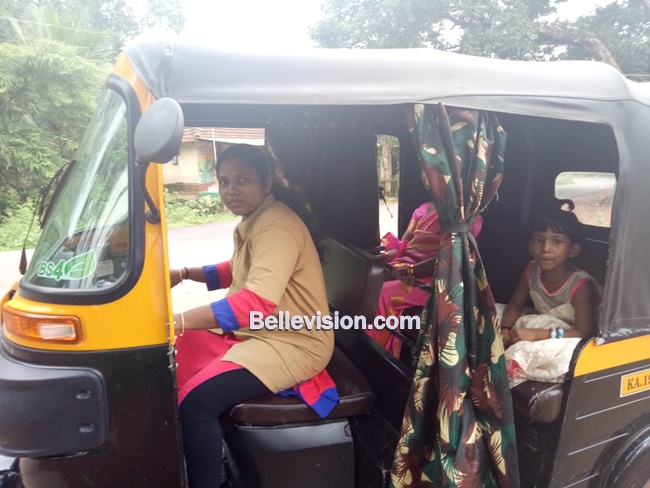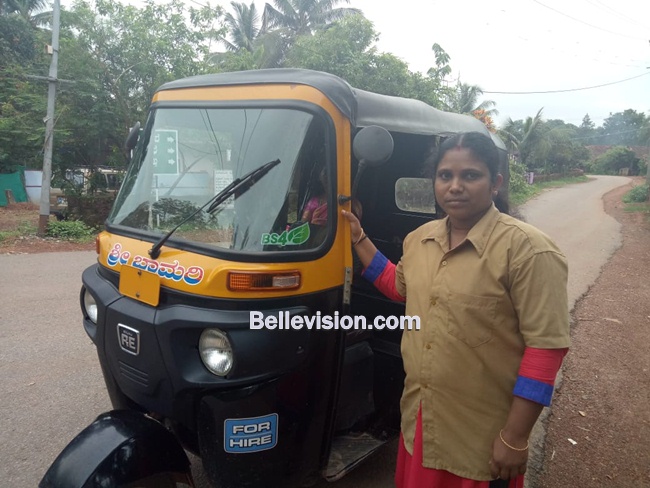 'I was afraid of vehicles since my childhood. I never pedaled a bicycle, but today, I am an auto driver. I am happy with my choice. I was rolling bidi before my marriage; later I was confined at home. I felt to supplement income when my daughter began to go to school. I learnt auto driving from my husband and I hope to ride a pickup truck that I hope to buy' says Poornima with full of confidence.
She has been driving her auto since one-and-a-half years, taken passengers to distant Puttur, Deralakatte, Beltangady. Her husband drives auto when she gets emergency calls during night. She hopes to give free lifts to elderly in her auto.
To conclude, there are many examples to prove rural women are also capable to achieve what others fear.
I encourage other young woman to learn auto driving. None is interested. I am happy about my profession.
- Poornima, auto rickshaw driver