Beltangady: Union govt to open 1.05 healthcare centers across India - Jalani
By Sunil Bekal

Bellevision Media Network


Beltangady, 27 May 2018: In order to improve immunity among Indians, union government has proposed to open one lac five thousand healthcare centers in the country by 2022, while 15,000 will be opened in this year, said Manoj Jalani, additional secretary of union ministry of health and family.
Jalani was speaking during annual day celebration of SDM Naturopathy and Yoga Sciences College, Ujire, near here, on Saturday, May 26.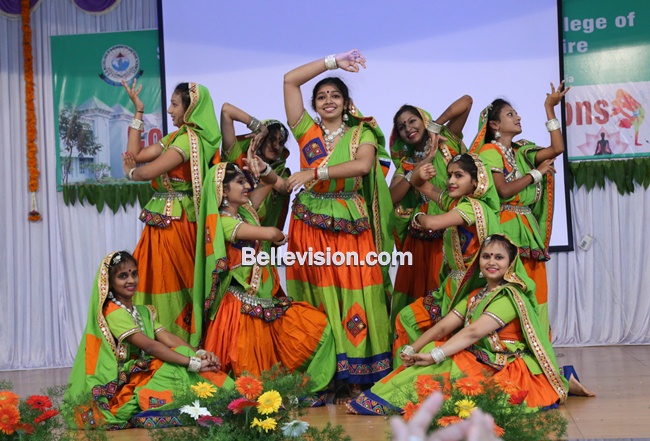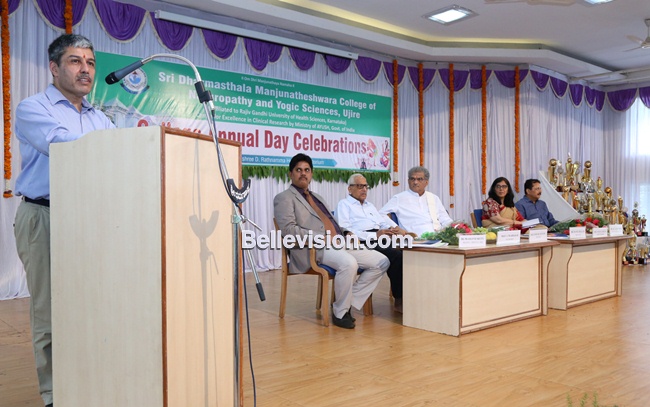 As per the aspiration of PM Modi, in order to improve health of people, healthcare facilities will be enhanced in collaboration with National Health Commission, said Jalani.
Naturopathy and yoga is drawing interest from worldwide countries, while World Yoga Day is being observed on June 21, to create interest among the people, added Jalani.
Union health and family welfare joint secretary Vandana Gurnani lauded the healthcare services of naturopathy and yoga at SDM College, Ujire.
In his presidential address, Sri Kshetra Dharmasthala Dharmadhikari D Veerendra Heggade urged naturopathy practitioners to be ambassador of India's ancient medicinal practitioners.
Dr Jotsna presented the annual report. SDM Education Society vice president Professor S Prabhakar, secretary Dr B Yasho Varma, district health officer Dr Ramakrishna Bhat and Beltangady taluk Dr Kala Madhu were present.
The College principal Dr Prashant Shetty welcomed the gathering. Dean Dr Shivaprasad Shetty proposed vote of thanks.