Udupi: Mumbai entrepreneur returns to farming in native; discouraged due to apathy of department
By Rons Bantwal

Bellevision Media Network


Udupi, 18 May 2018: Harish Shetty, a native of Tenka Yermal, near here, who is a successful entrepreneur and social worker in Mumbai for several decades, has returned to his native this year to for undertaking paddy cultivation in his 8 acre land. He has set 37 fields in this souring temperature. Meanwhile, he is facing difficulty in procuring Bhadra variety of paddy seeds with farming department at Kaup, near here. It's owing to lethargy of farming department, he feels dejected and his demand for 400 kilograms of Bhadra variety has not feel fulfilled, instead the department officials make him to come again and again with the promises, but all in vain.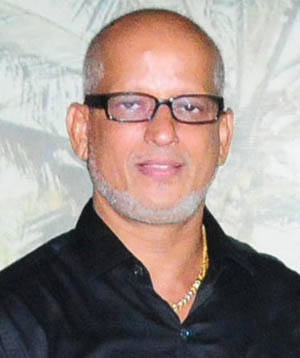 Harish Shetty has been a successful hotelier in Mumbai who returns to his native in summer to engage in paddy cultivation. However, his dream seems to be shattered owing to lethargy of farming officials.
I am an entrepreneur in Mumbai return to native to be engaged in farming that is losing sheen in undivided Dakshina Kannada district owing to unsustainability. The district administration including farming department should have encouraged me. Their lukewarm response is draining my spirit, said dejected Harish.
Harish is serving as vice president of education Committee of Bantara Sangha Mumbai. He also served as vice president of Indian Hotel and Restaurant Association.