Bantwal: Brave men of Indian armed forces can rekindle patriotism among people-Prof Bairappa
Bellevision Media Network


Bantwal, 12 Feb 2018: Every citizen of our country would more inclined to be a patriot, if the brave men of Indian armed forces explain how a greater India that flourished 5,000 years ago was broken up to become separate nations, said Mangalore University vice chancellor Professor K Bairappa.
Professor Bairappa was speaking after inaugurated state level symposium on Indian tradition of bravery that was held at Sri Rama College, Kalladka, here, on Saturday, February 10.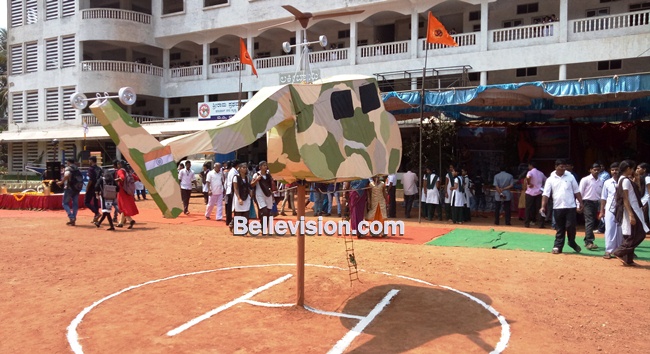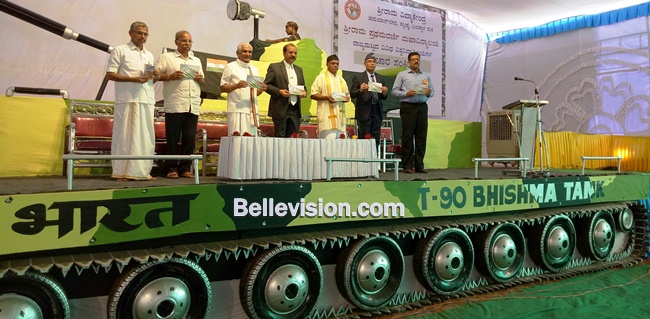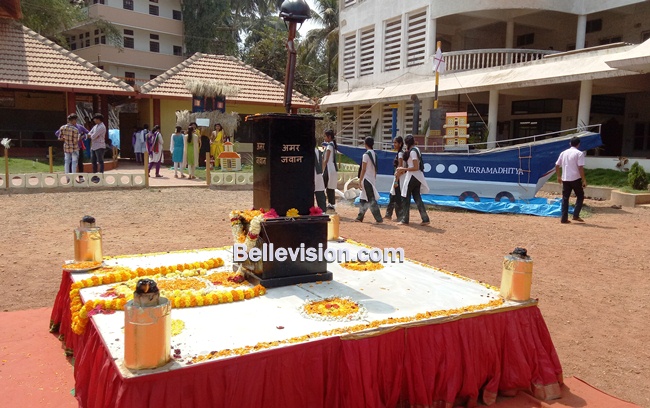 'I have toured many nations in 16 years and felt the greatness of India and its rich traditions,' said Professor Bairappa. He also said, 'We celebrate I-Day and R-Day every year, by inviting brave men from Indian armed forces to enlighten the students on patriotism and develop self confidence,' added Professor Bairappa.
Sri Rama Vidya Kendra governing council chairman B Narayana Somayaji presided the programme.
Colonel Professor Arvind Kumar Gupta said the symposium sheds light on battle readiness and motivates students to take their decision on what they want to be!
In his preliminary address, K Prabhakar Bhat, chairman of Vivekananda Vidyavardaka Sangha – Puttur said, 'The political leaders in our country are creating history with selfish motives. We need people to live for the nation, instead die as martyrs. The newly-married couples in Ireland are setting an example to other nations, by going on honeymoon to mausoleums of brave men,' said Bhat.
Sixty-two retired armed forces men were felicitated on the same occasion.
RSS chief Pracharak Su Ramanna released a book on brave men of Indian armed forces.
The progressive farmer Shambu Bhat donated Rs 1 lac to armed forces Fund.
It was announced that seventy students studying in II PUC are committed to join Indian armed forces.
Colonel Dr Mohankrishna was present on the occasion.
The principal Krishnaprasad Kayarkatte welcomed the gathering. The convener of Symposium Vasant Madhav proposed vote of thanks. The lecturer Harshita introduced the armed forces personnel. The lecturer Yatiraj and student Bhavyasri compered the programme.
Highlights
The students displayed the replica of military aircraft, battle ship, martyrs memorial, Bheeshma bunker model and donned the costume of Chatrapati Shivaji, Koti – Chennaya, Rani Abbakka, Onake Obavva and others.