Pune: Fr Ivan successfully defends his Doctoral Dissertation in Indian Philosophy
By Ancy DSouza Paladka

Bellevision Media Network


Pune, 03 Feb 2018: Fr Ivan D'Souza of Mangaluru diocese hailing from Miyar, Karkala, Udupi district (land of Madhva) successfully defended his thesis on Indian Philosophy on the topic Paramamukhyavrtti (Super-Primary Meaning) in Dvaita Vedantaof Madhva: A Hermeneutical Probe into its Scriptural Application and Significance" under the guidance of Dr. Henry D'Almeida SJ at Jnana-Deepa Vidyapeeth (JDV), Pune on 24 January 2018 in the presence of a large number of priests, nuns, seminarians, his relatives, well-wishers, friends and members of Mangalurean Catholic Association (MCA).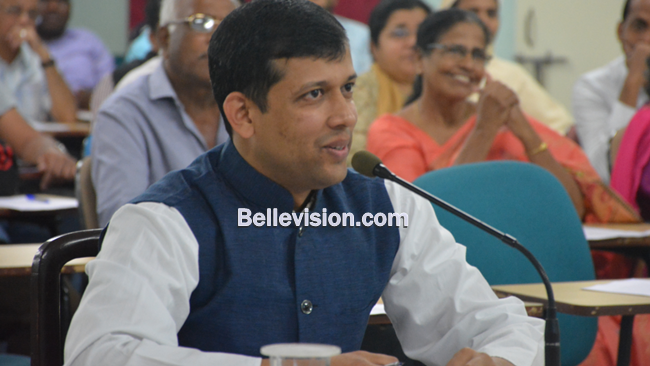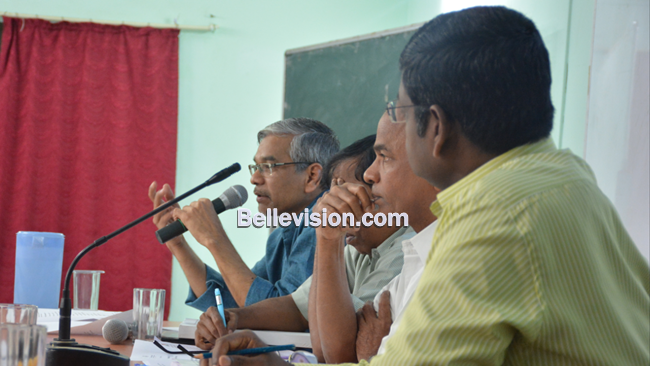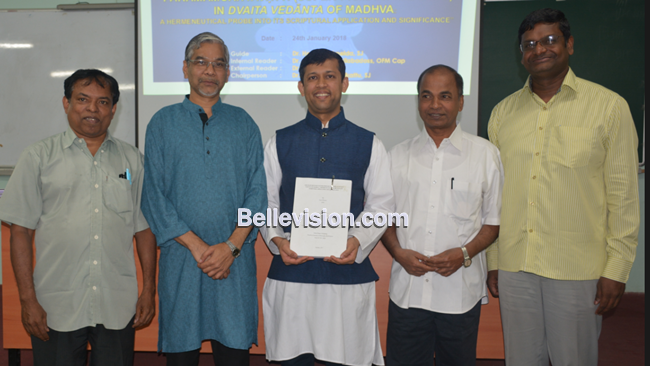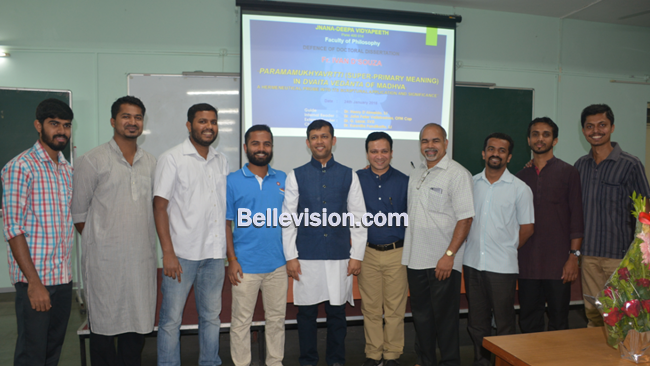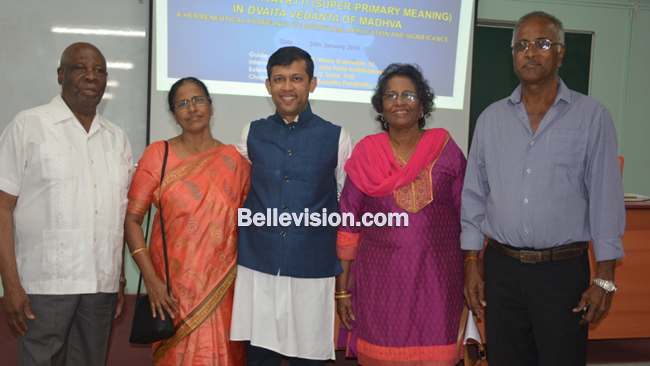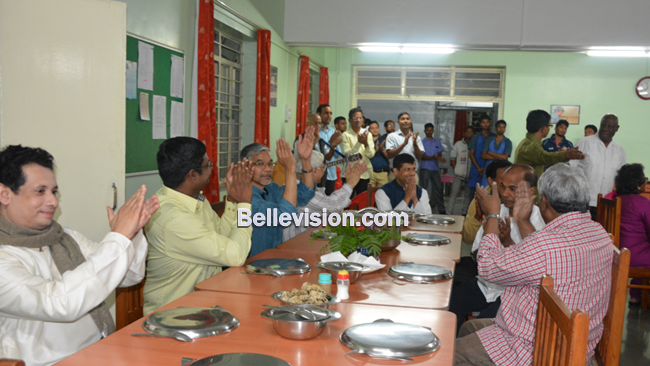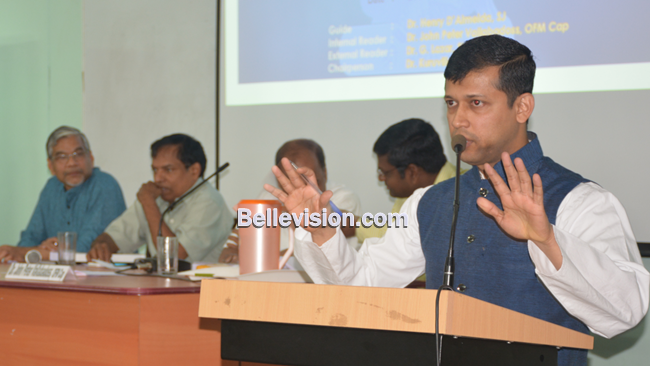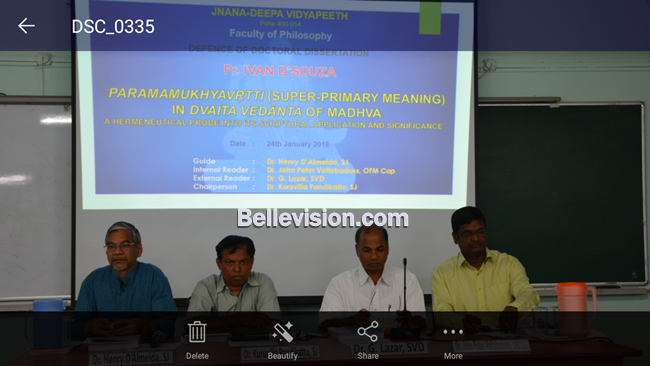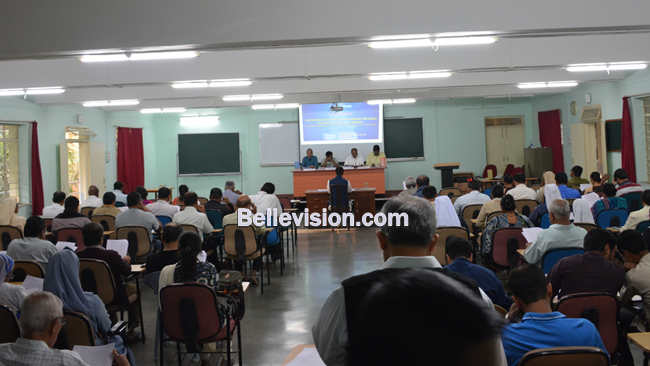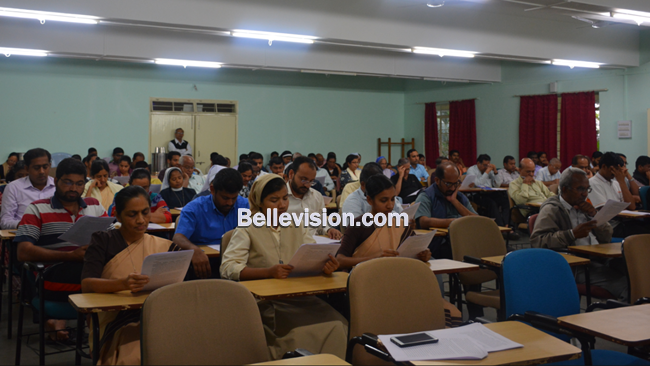 The external reader of the Doctoral Dissertation was Dr G Lazar, SVD and the internal reader was Dr John Peter Vallabadoss OFM Cap, Dr Kuruvilla Pandikattu SJ was the Chairperson of the session. Fr Ivan's guide Dr Henry D'Almeida SJ has a specialization in Dvaita Philosophy from Pune University. The session lasted for two hours, in which the doctoral candidate was questioned by readers, guide of the thesis and audience present. He is the first diocesan priest of Mangaluru diocese to complete his doctorate in Indology.
Fr Ivan has spent five and a half years at JDV, Pune doing both his masters and doctorate in philosophy. He also actively participated in the Monti Fest celebrations organized by the Mangalorean Catholic Association till 2016. Fr Dr Ivan D'Souza hereafter will be doing his ministry at Guardian Angels Church at Angelore in Mangaluru till May and later on he will be inducted amongst the teaching staff at St.Joseph's Seminary, Jeppu, Mangaluru.
The Mangalorean Catholic Community in Pune wishes Dr Ivan D'Souza a 'Bright Future'
Fr Ivan may be contacted at
Mobile: 9481920105
Email: ivanmiyar@gmail.com