Beltangady: Swami M Paramahamsa of Austria inaugurates 3-day Yogotsav at Dharmasthala
By Sunil Bekal

Pics: Janani Dharmasthala

Bellevision Media Network


Beltangady, 22 Nov 2017: Yoga villages are being established in a few places that will be expanded across the nation, in order to create general awareness on Yoga and naturopathy, said union minister for state AYUSH Sripad Y Naik.
The minister Sripad was speaking after inaugurating International Yogotsav at Dharmasthala, here, on Tuesday, November 21.
A new Naturopathy and Yogic Science College and Hospital will be opened in Goa shortly, said minister Sripad.
• SDM Naturopathy and Yogic Science College, Ujire, here, was accredited with top college by union ministry of AYUSH, announced minister Sripad.
• New Naturopathy and Yogic Science Colleges will be opened in Nagamandala and Bhuvaneshwar in Mandya district of Karnataka and West Bengal shortly.
• National Naturopathy Hospital will be modernized at Pune in Maharashtra and a new research centre will be set up. One-hundred Yoga Centers will be opened across the nation.
• One can lead healthy life by following modifying modern lifestyle and food habit, naturopathy and yoga, said minister Sripad.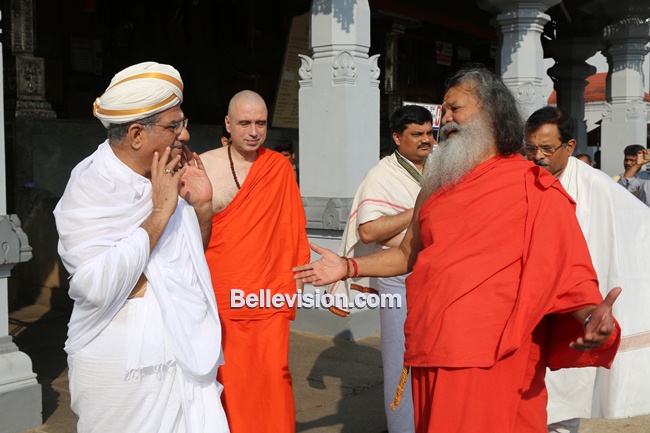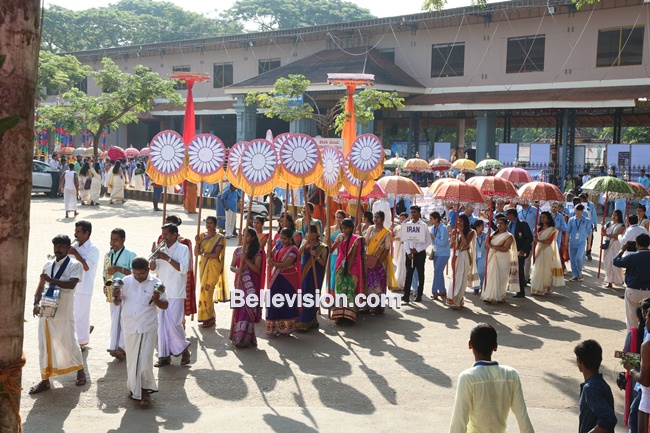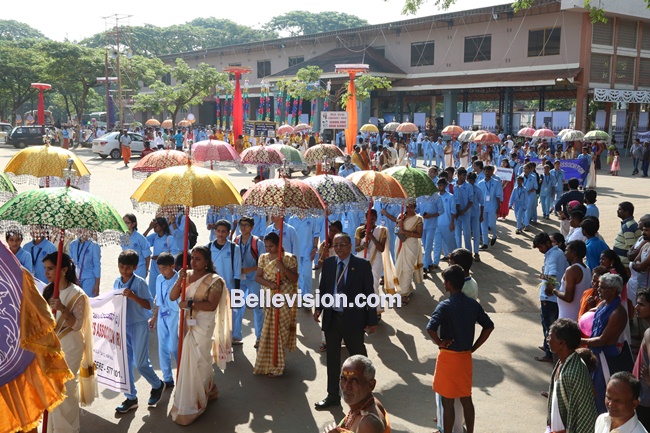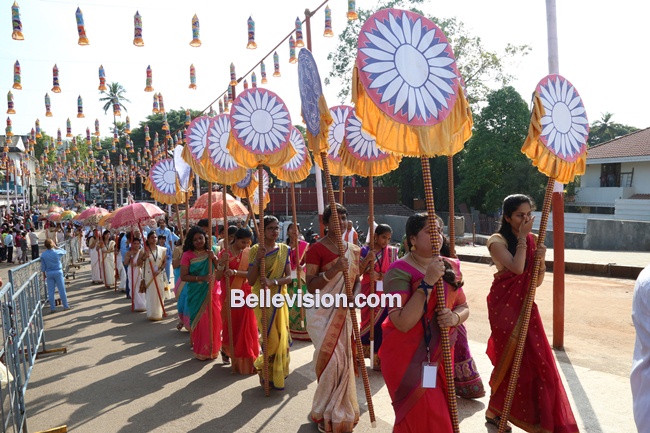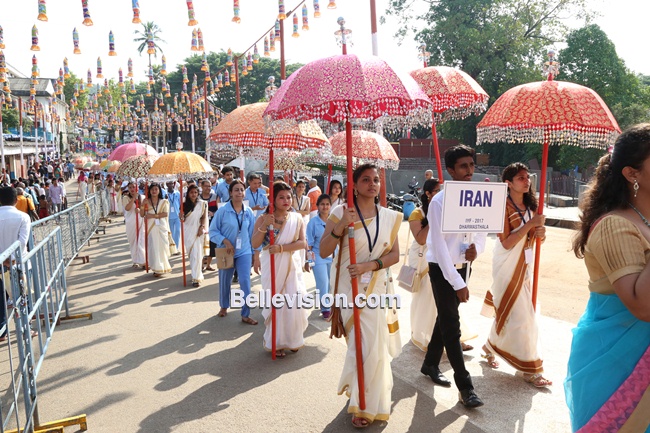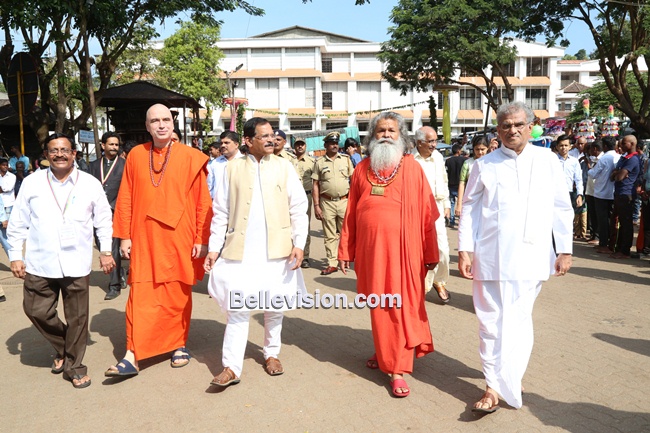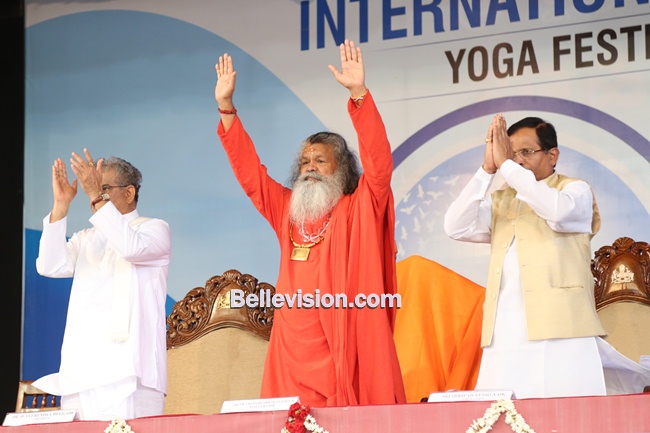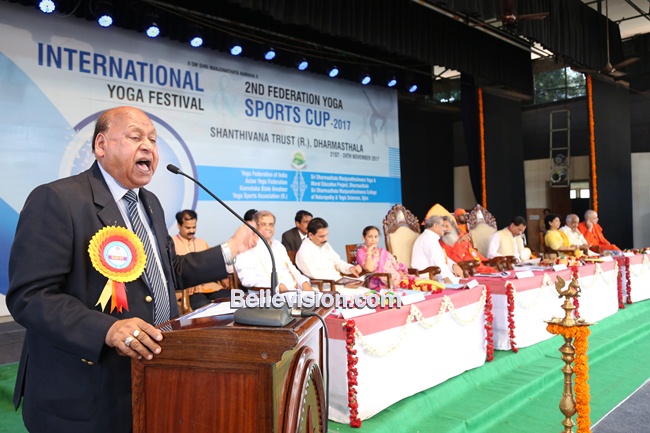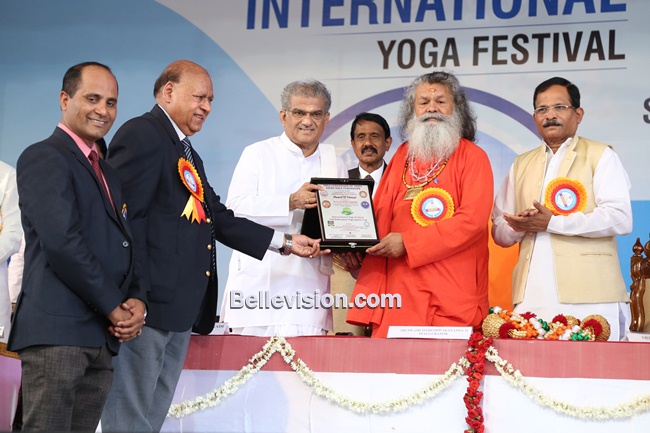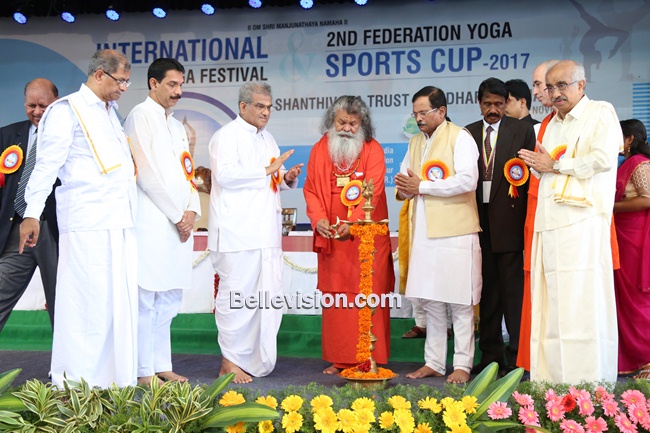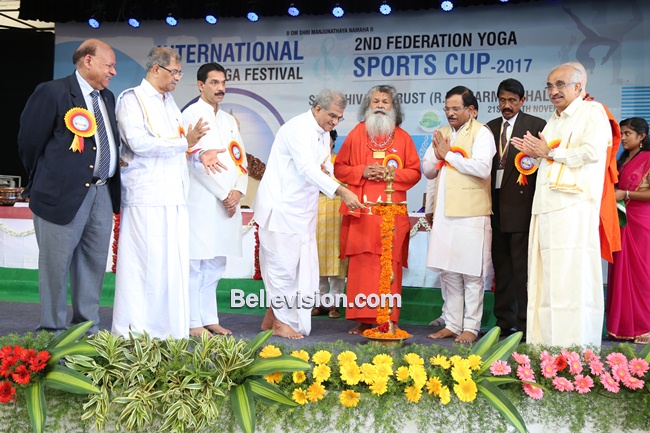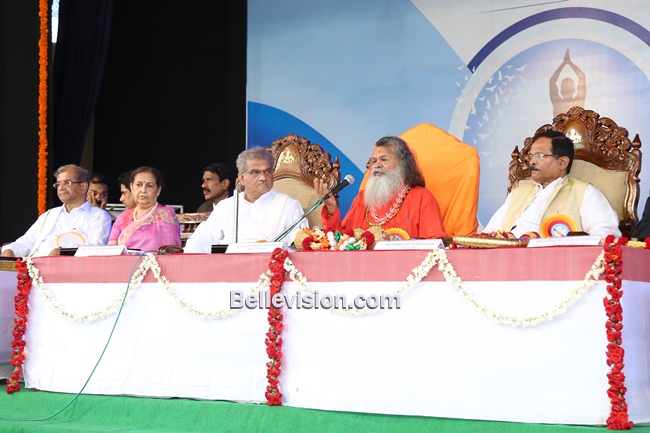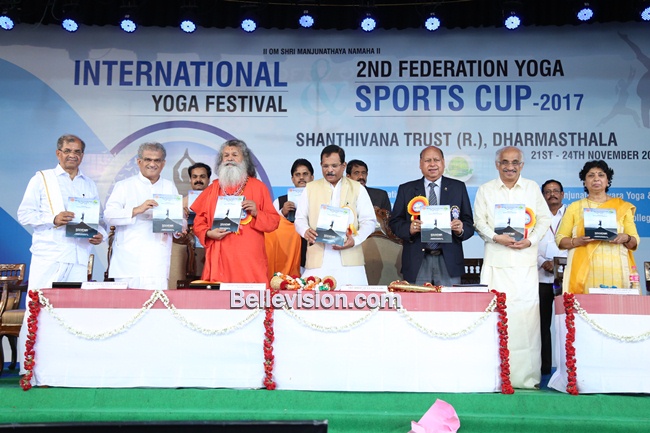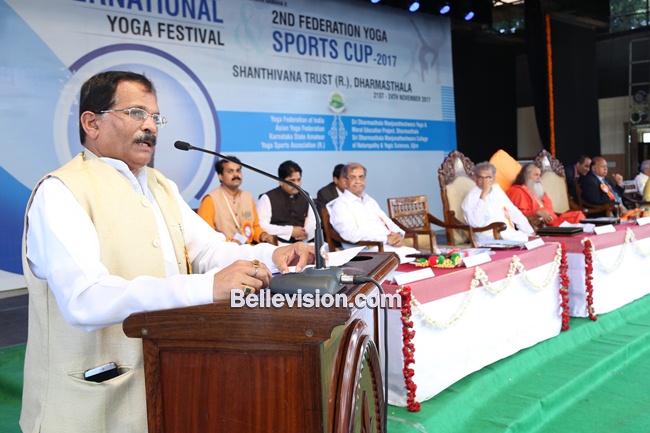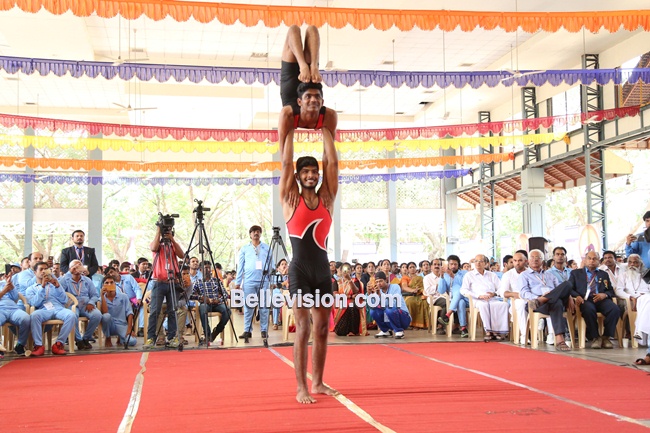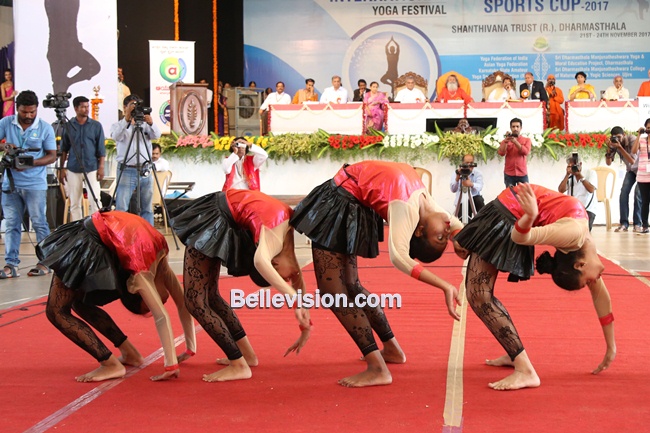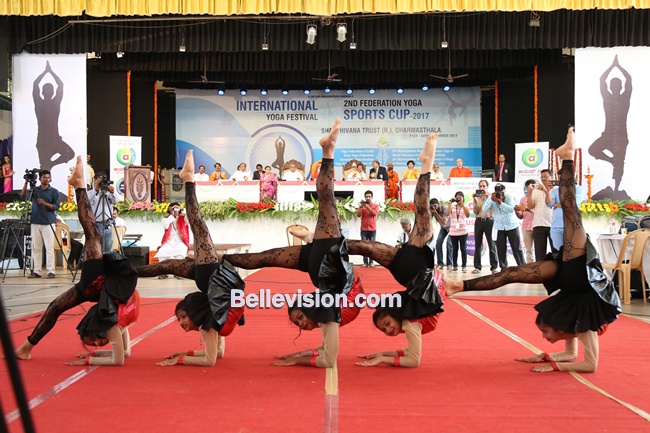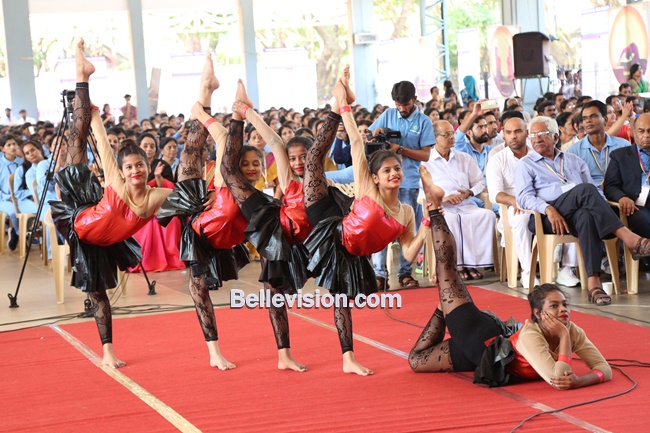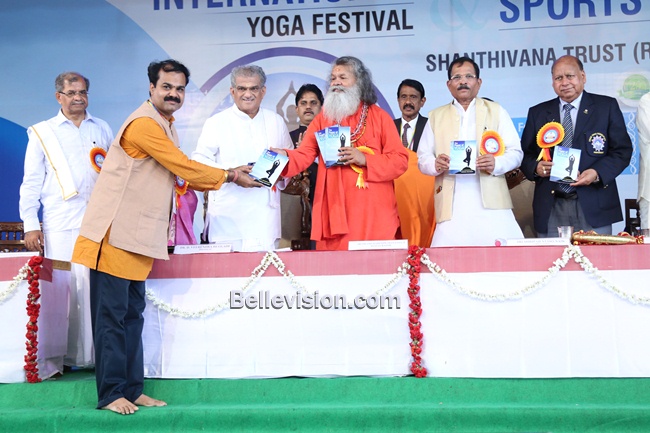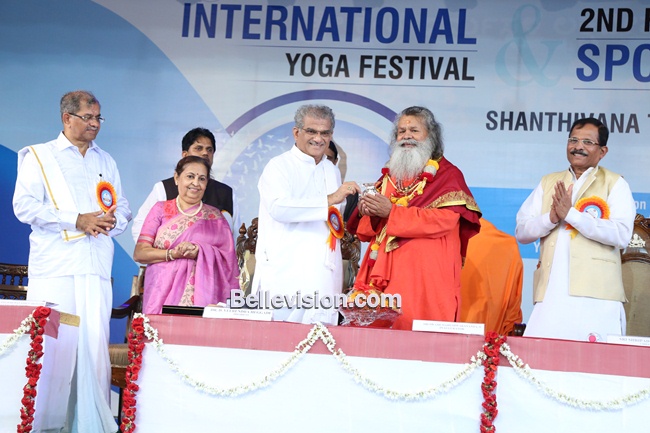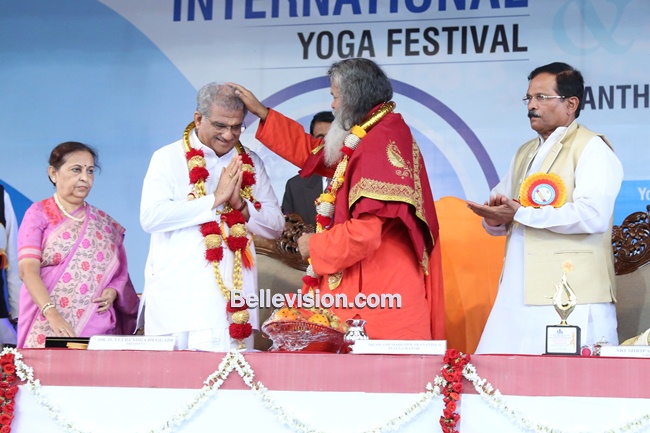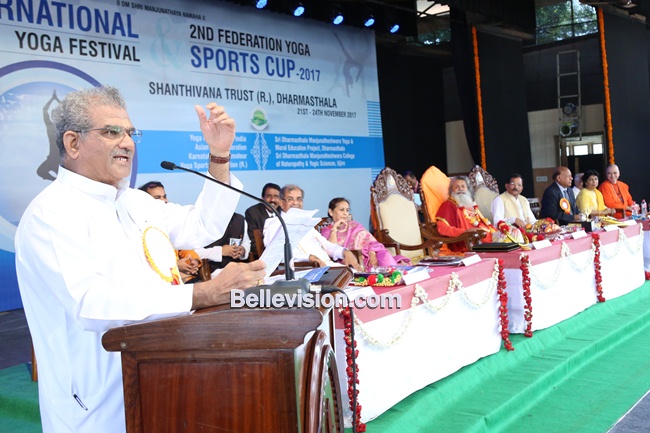 Swami Mahamandaleshwar Paramahamsa of Austria, after inaugurating Yogotsav said, 'Yoga is not a religion. Its an art and science. If one practices yoga postures daily, one can improve health of mind, body and spirit. The cultural upbringing by parents is indeed noteworthy. One should learn yoga and practice properly. The yoga instructors should not misguide the pupil. One should be vegetarian. Agrarian-culture is better. Yoga creates healthy and moral society,' said Swami Paramahamsa.
Sri Kshetra Dharmasthala Dharmadhikari D Veerendra Heggade, in his presidential address, announced that SDM Naturopathy and Yogic Science Colleges will be opened in Bengaluru and Dubai soon.
He further said that the world is opening up for naturopathy, yoga and ayurveda for its total wellbeing. The daily yoga practice, meditation and prayers relieve pressures of life and enable to live healthy.
Ashok Kumar Agarwal, Hemavati V Heggade, D Surendra Kumar, Dr Prashant Shetty, DK MP Nalin Kumar Kateel were present.
D Harshendra Kumar welcomed the gathering. Shantivana Trust secretary B Sitaram Tolpadittaya proposed vote of thanks.
The yoga pupils displayed attractive dances on the occasion.
Five-hundred representatives from across India and overseas are participating in 3-day Yogotsav.