Beltangady: Science & tech can make India - developed nation; Prof C N R Rao
By Sunil Bekal

Bellevison Media Network


Beltangady, 20 Sep 2017: If one has a clear goal, strong determination, perseverance and puts in hard work he/she can achieve what one wants to achieve in life. Meanwhile, India will make rapid progress, if we follow US, Korea, Japan and China in scientific inventions and technology, said renowned scientist Professor C N R Rao.
Professor Rao was speaking during the distribution of scholarship to children of members of self-help-groups that are promoted by Sri Kshetra Dharmasthala Rural Development Project (SKDRDP) at Dharmasthala, here, on Tuesday, September 18.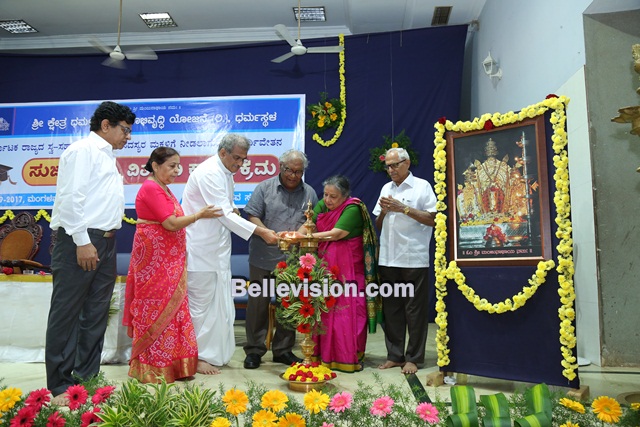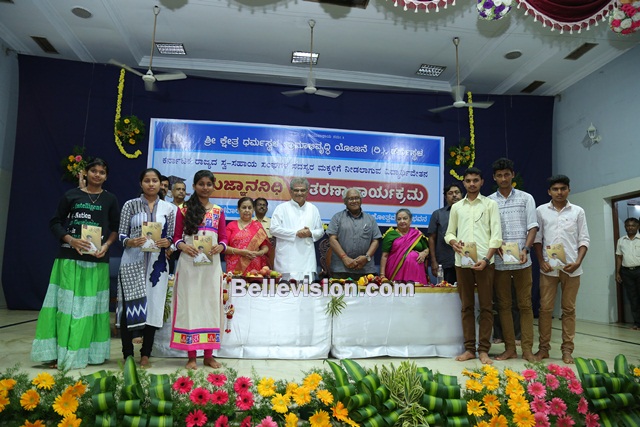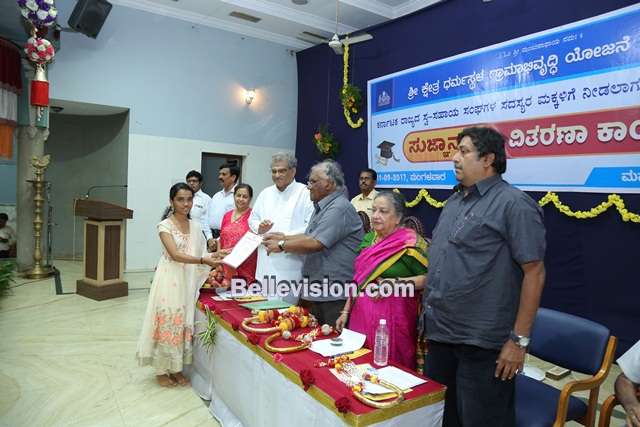 Indians are lazy, gossip mongers, said Professor Rao. The government should promote health, education, science and technology. The rural students have inherent talent. The future of India lies in rural students. If anyone of them emerges as Einstein, Newton of Michael Parade; it's worth the achievement. The teachers and parents got to encourage them with timely advices, said Professor Rao.
Kannada medium till high school is effective and advantageous than English medium, opined Professor Rao.
'When I was 11-year-old, I was determined to follow C V Raman after listening to his speech. Likewise, the students ought to dream big and pursue them to become reality. One should not envy others progress and achievement. One can achieve the impossible, by selfless service and sacrifices, advised Professor Rao.
In his presidential address Sri Kshetra Dharmasthala Dharmadhikari Veerendra Heggade said, science and religion are correlated. One should not disregard humanity whilst used to science and technology, said Heggade.
Hemavati V Heggade, Indumati Rao, Sanjay Rao, Professor S Prabhakar and S D Sampat Samrajya Shirtady were present.
Professor Rao answered the questions of students during the interaction.
SKDRDP CEO Dr L H Manjunat welcomed the gathering. The community development department director B Jayaram Nellittaya proposed vote of thanks.