Beltangady: 102 couples wedded during 46th Mass Weddings at Dharmasthala
By Sunil Bekal

Bellevision Media Network


Beltangady, 05 May 2017: Sri Kshetra Dharmasthala was set for mass weddings on Thursday, May 4. The entire premise was traditionally decorated with mango leaves for this festive occasion. Dharmadhikari Heggade was busy distributing wedding attires to each couple since Thursday morning.
One-hundred-two couples tied wedding-knot during mass weddings held at Amrutavarshini Auditorium, Dharmasthala, here on Thursday at 6.50am, as per the tradition of their respective castes.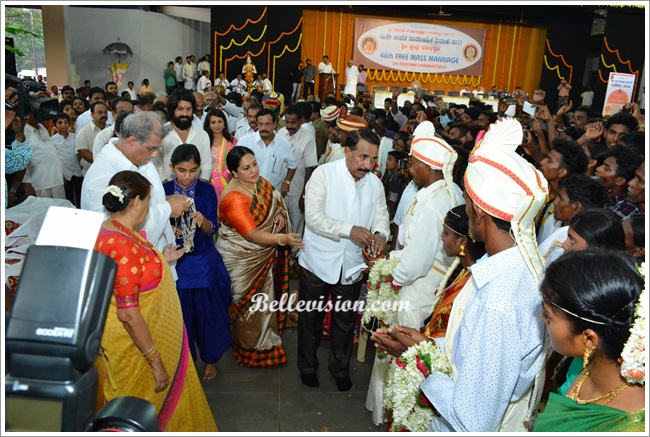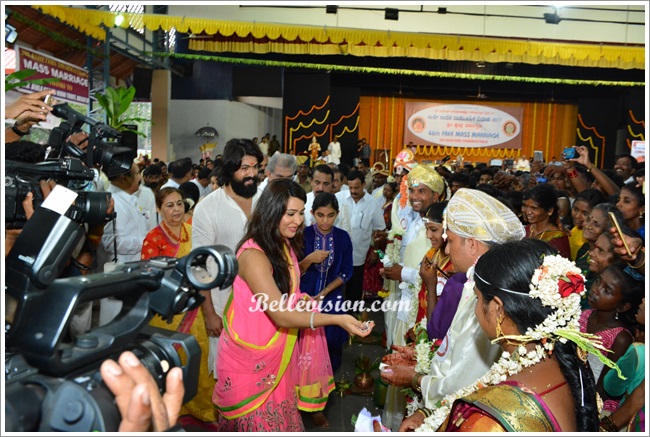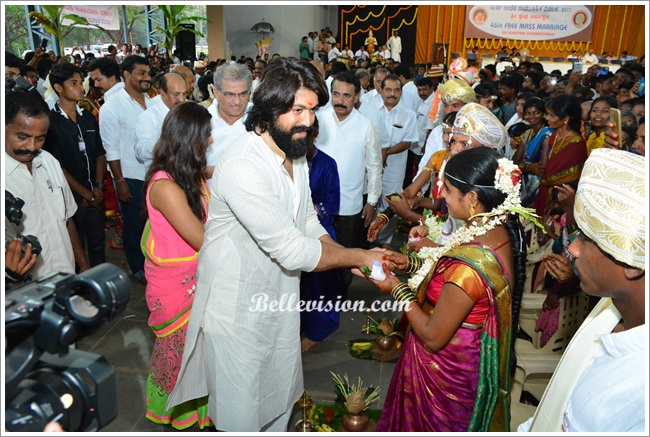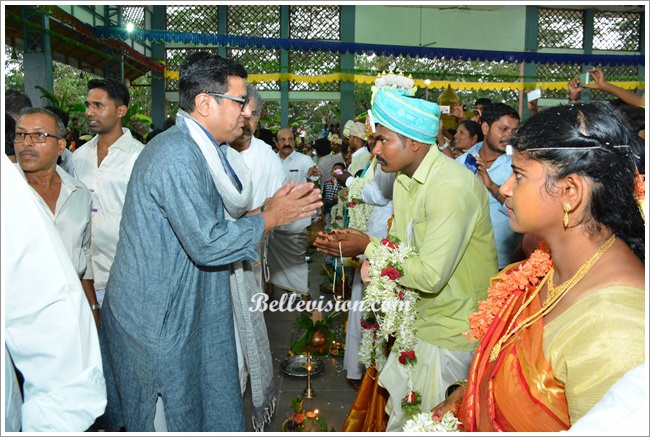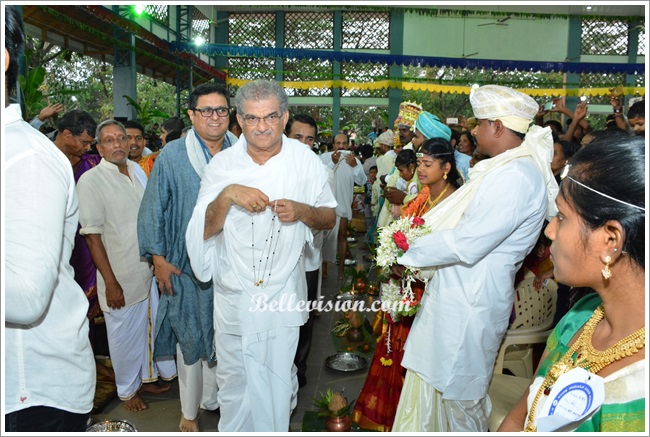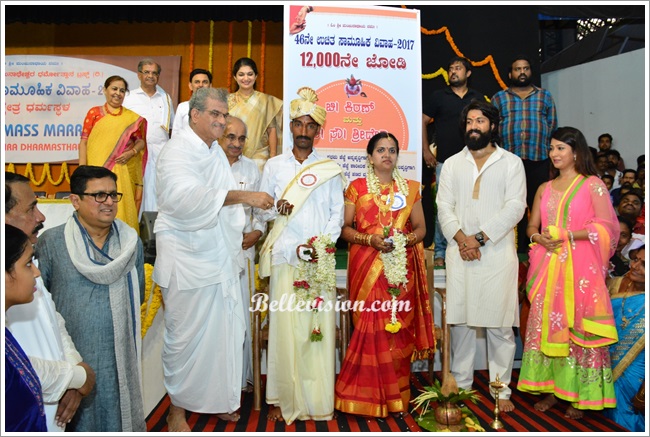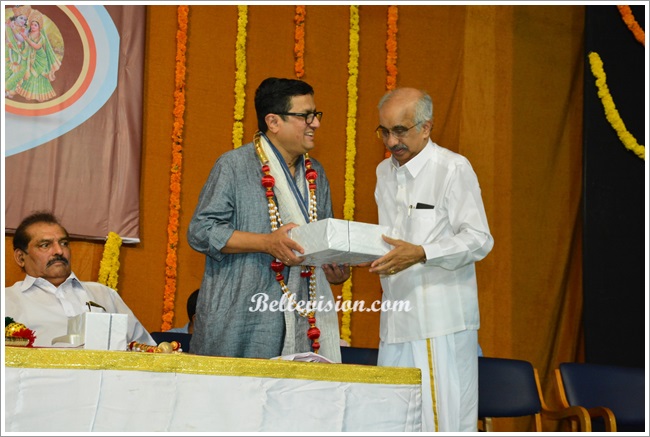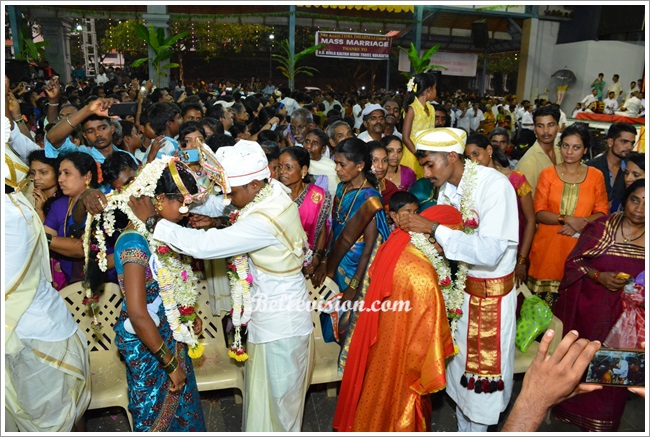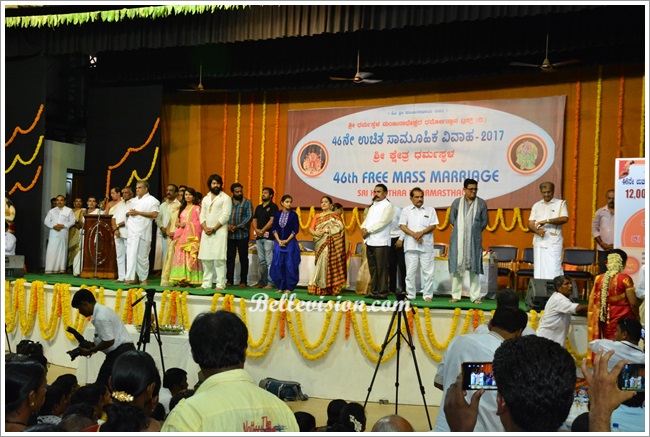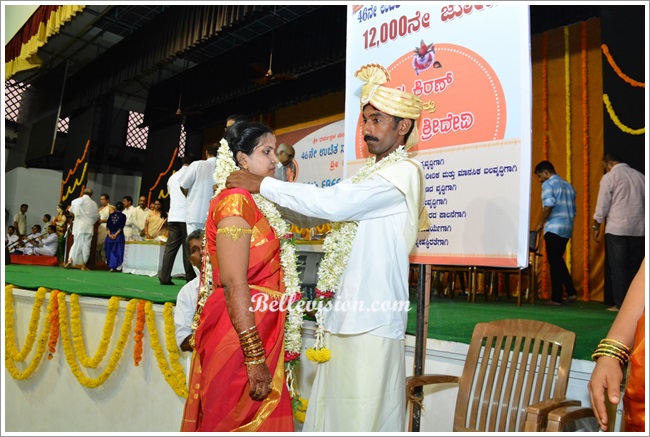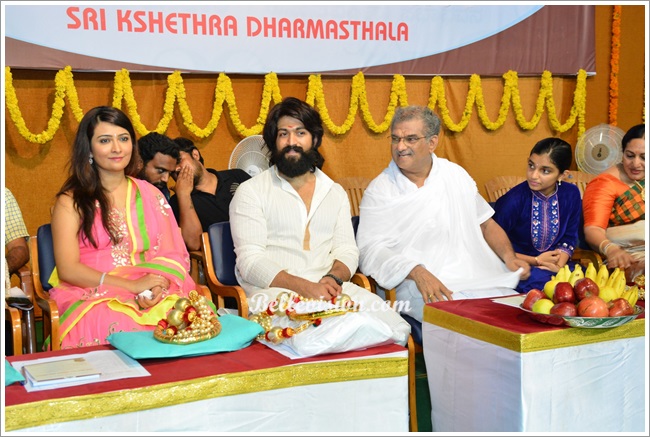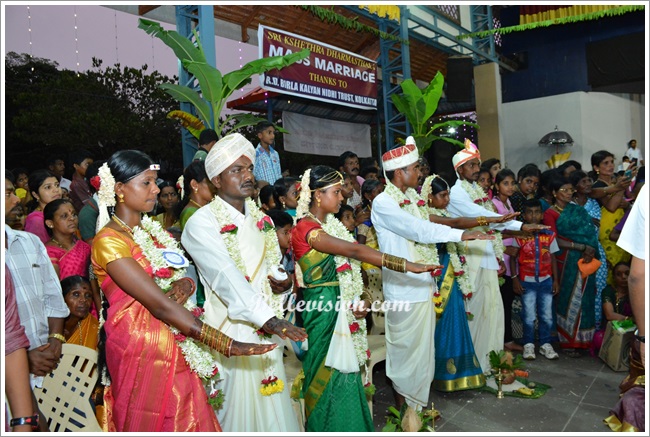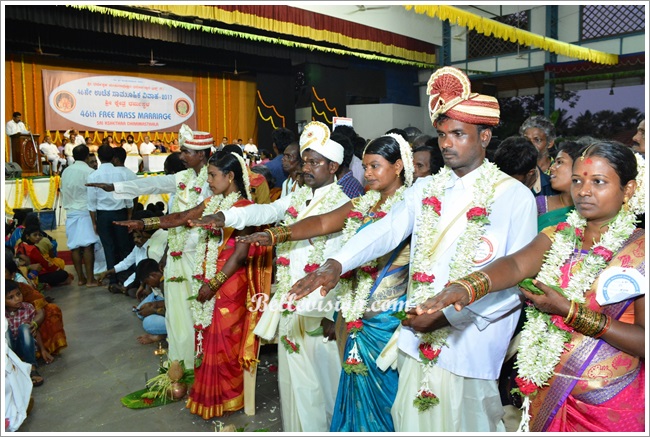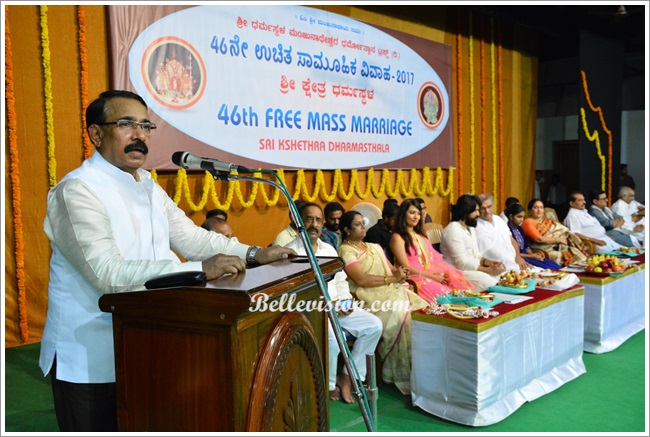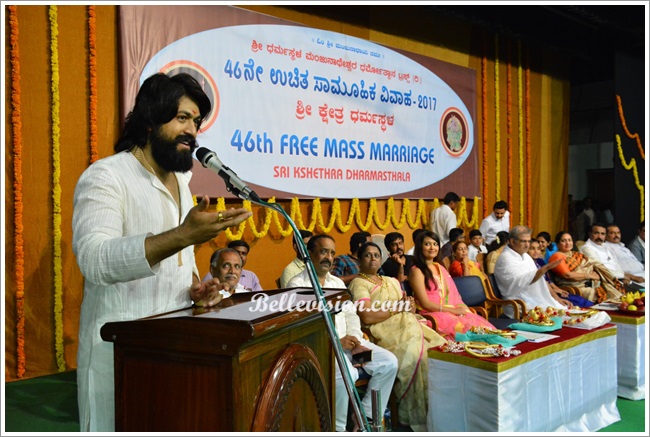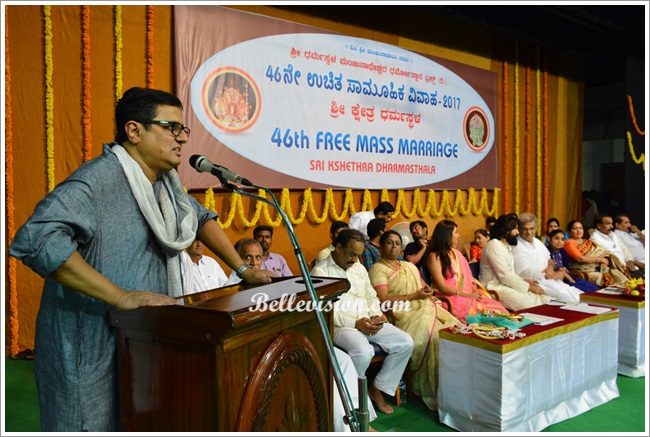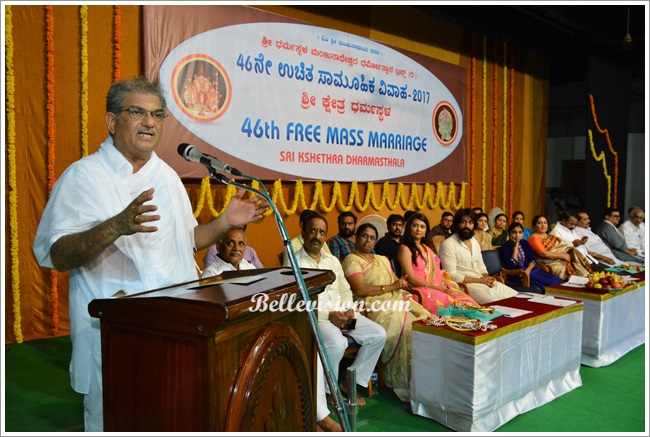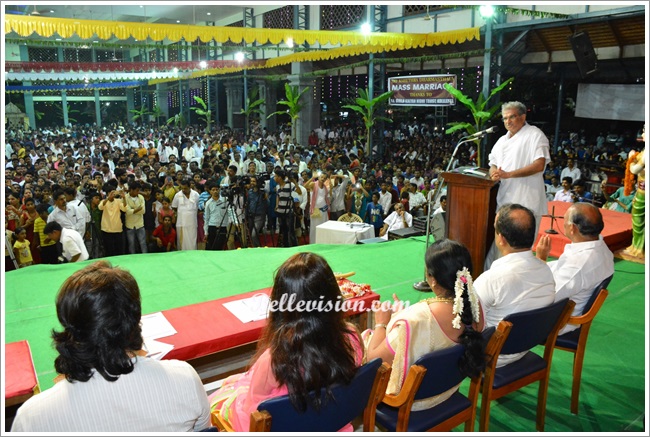 Hemavati Heggade, DGP Kishore Chandra, MLAs K Vasant Bangera and K Abayachandra Jain, sandalwood actors Yash and Radhika Pandit, Kolkata-based Birla Foundation chairman Sandeep Ranjan Ghosh were present.
Speaking on the occasion, Heggade said, 'Mass weddings aims at simple marriages. Its not meant for poor. Marriage makes a complete man,' said Heggade.
He further said, 'Western society believes marriage does not bind the couple. However, the wedding nuptials performed in the presence of elders by the celebrant, compels the couples to be committed for life,' said Heggade. He also advised the couple not to fall apart.
Dr Sridar Bhat welcomed the gathering. Srinivas Rao proposed vote of thanks. Ajit Kokrady compered the programme.
---
• 12,000 th couple Kiran from Brahmavar and Sridevi form Karkala, both dumb were honoured by seating arrangement at the dais.
• Eleven inter-caste weddings were held. Fifteen SC couples tied wedding-knot.
• The newly-wedded couple offered prayers to Lord Manjunateshwar, dined at Annapoorna dining hall and left to their natives.
• Since 1972 till to date, 12,209 couples were wedded during mass weddings held at Dharmasthala.
• Those who were tide wedding-knot at Dharmasthala should not divorce: DGP Kishore Chandra.
• I am devotee of Dharmasthala and wedding is a bond between couple. The youth need guidance form Heggade: sandalwood actor Yash.
• All weddings were registered as per government regulations: Heggade
---