Udupi CMC to start waste segregation at source soon
Udupi, 03 Sep 2015: A total of 45 multi-storied residential apartments in Udupi will soon have the project of waste segregation at the source, implemented by the Udupi City Municipal Council (CMC).
At present, though waste is being collected from households within the city limits by Self Help Groups, there is no concept of segregation being followed. The waste-wet and dry are collected together and disposed off at Solid Waste Management plant at Alevoor, which has its own flip side.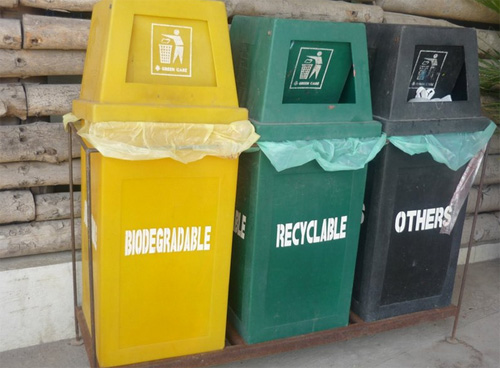 As per statistics, there are 32,000 households in Udupi district, including nearly 300 residential apartments. The CMC's plan is to target residential apartments for its waste segregation at source project and 45 such apartments have been identified to start the ambitious project. These apartments come under Siddhinagara Stree Shakti SHG. For the effective implementation of the project, the CMC has even decided to train the SHG on collecting garbage.
Under the segregation programme, the flat owners would be asked to separate wet (kitchen waste), dry (paper, plastic etc) and hazardous waste (liquid mosquito destroyers, electronic waste, chemicals, sanitary napkins, CFL, LEDs etc).
The CMC has plans to extend the project to over 250 such residential apartments soon.