Delhi: Kanara Cultural Association (KCA) bids farewell to Fr. Franklin D'Souza
By Ancy DSouza Paladka

Bellevision Media Network


New Delhi, 20 July 2015: KCA organised farewell function for CBCI Secretary for Youth Council Fr. Franklin D'Souza. At 10.30am Fr. Franklin together with newly designate Secretary Fr. Deepak K J Thomas offered Holy Eucharist. He preached on "God has shown his mercy and goodness through Jesus". He explained the role of every Christian is to witness Jesus. He said that salvation offered by Jesus is free gift for the humanity. When we accept that salvation our lives will be filled with joy. He also prayed for the members.
After the mass at 12 noon KCA had organised a short felicitation program for Fr. Franklin. KCA welcomed new member Fr. Deepak K J Thomas. Fr. Victor D'Souza offered a bouquet to Fr. Deepak. KCA President Mr. Elias spoke about Fr. Franklin's achievements and he said that as Fr. Franklin attributes all achievements are nothing but God's mercy and His grace. Mr. Vincent Menezes in his farewell speech said that Fr. Franklin is a man of prayer specially chosen by Jesus. Many have witnessed healings and blessings through his various retreats. He testified some of the testimonies. He also said that we were able to organise every year residential Konkani retreat and it was possible because of God's grace and his servant Fr. Franklin. Then Fr. Victor D'Souza felicitated Fr. Franklin and KCA president Mr. Elias gave a Momento on behalf of KCA.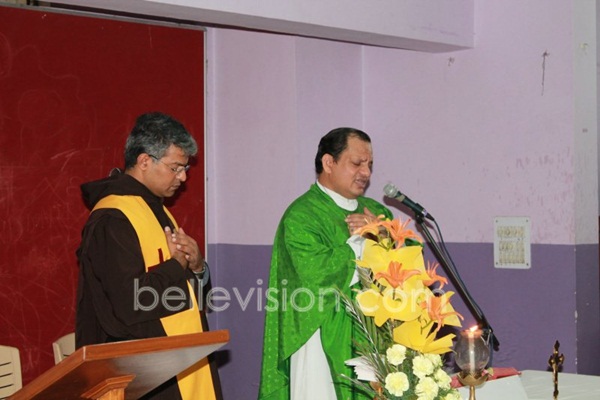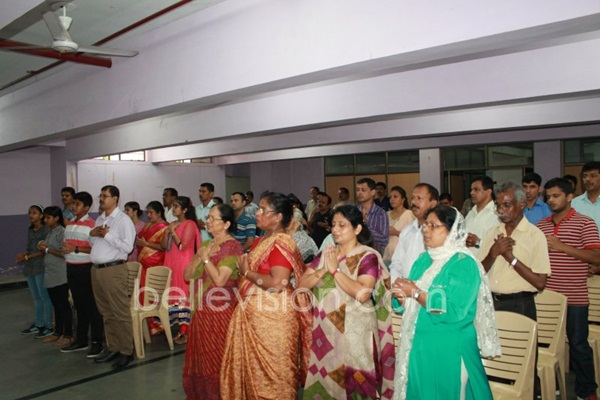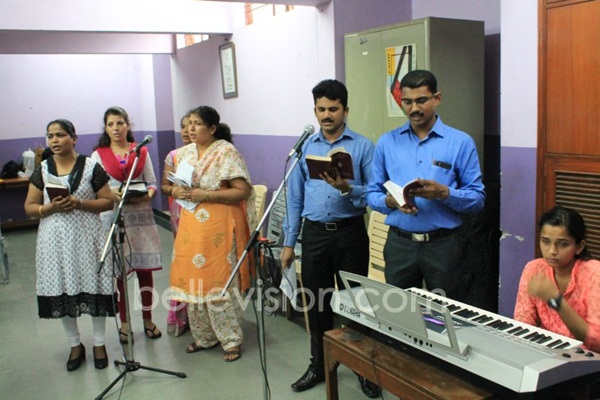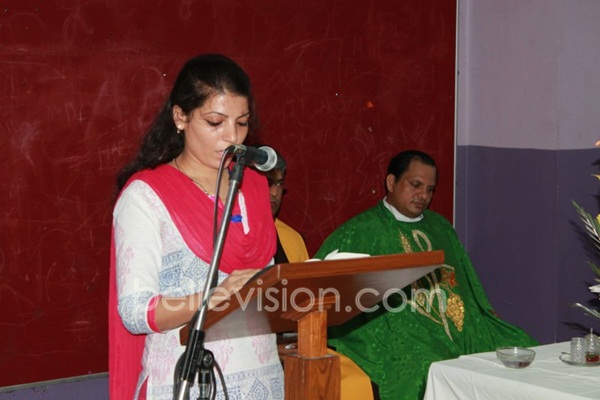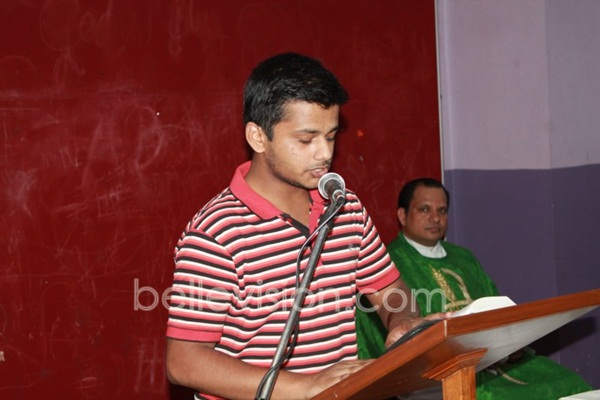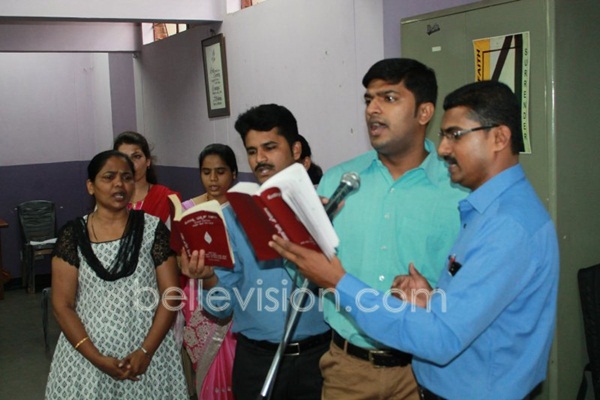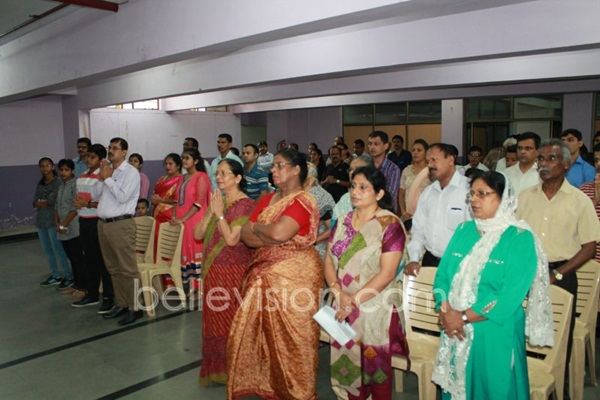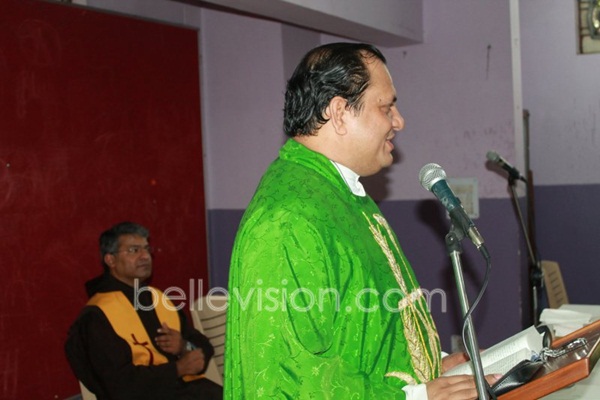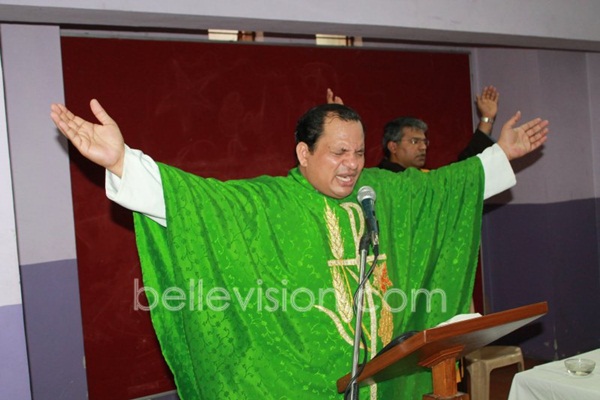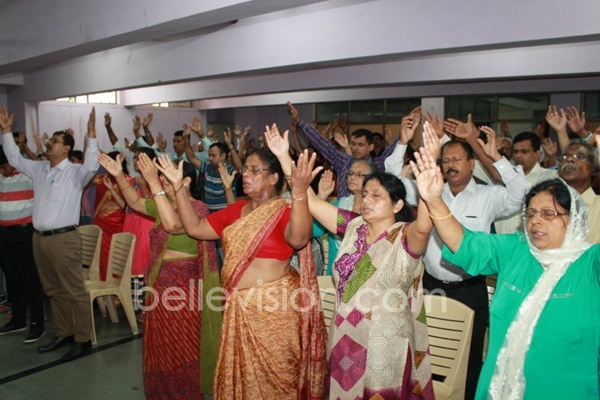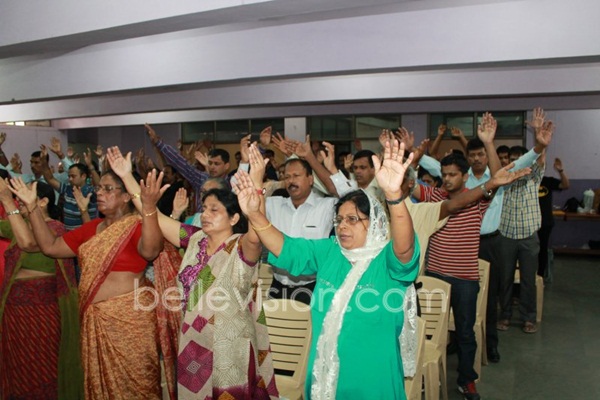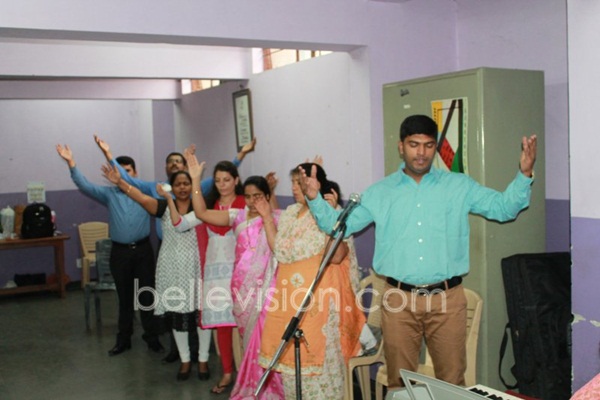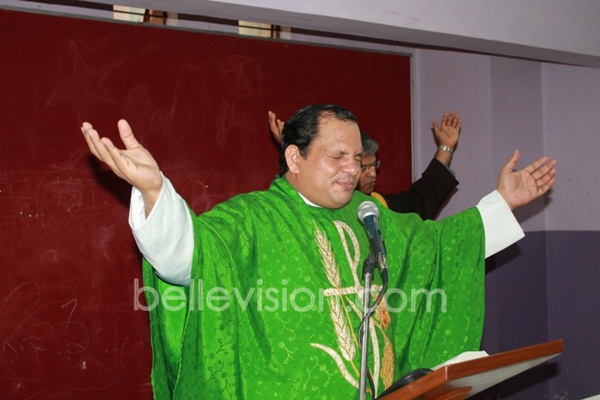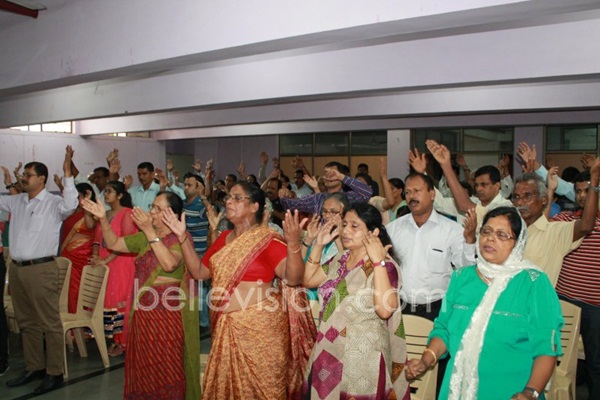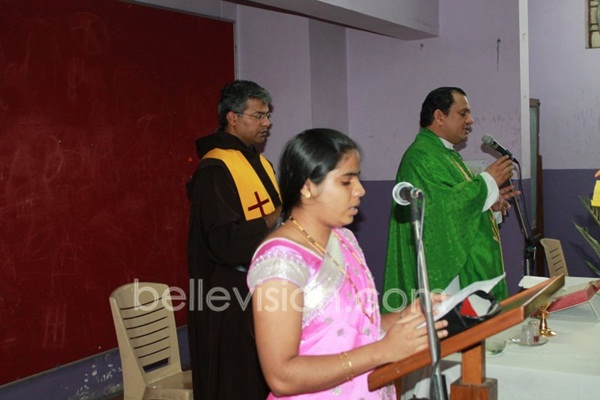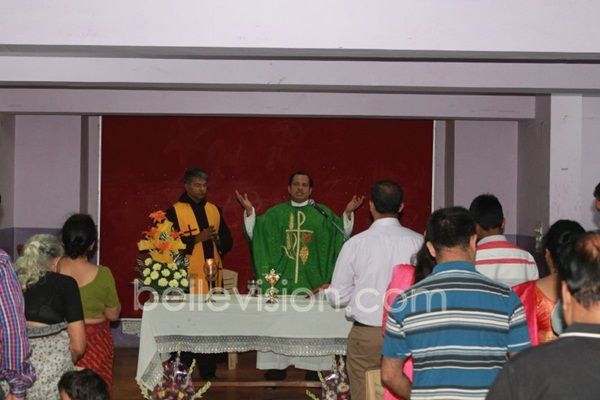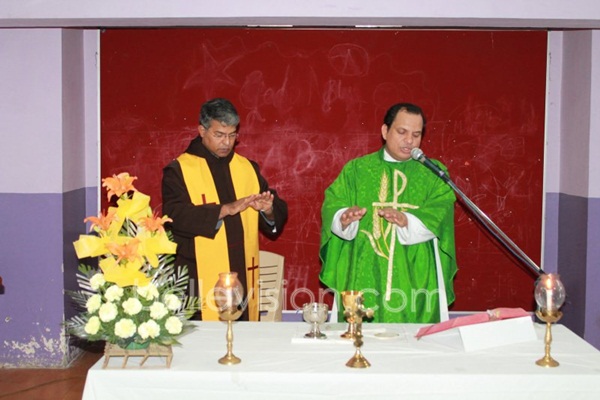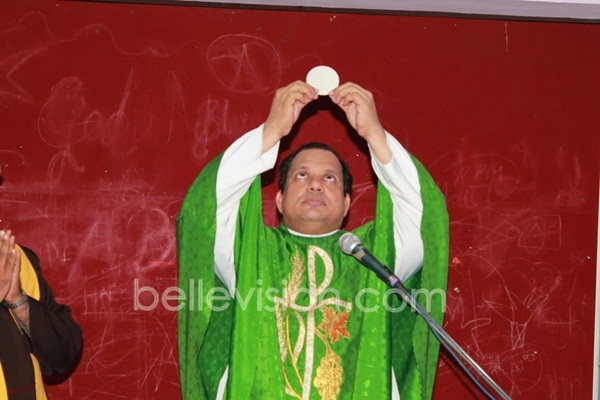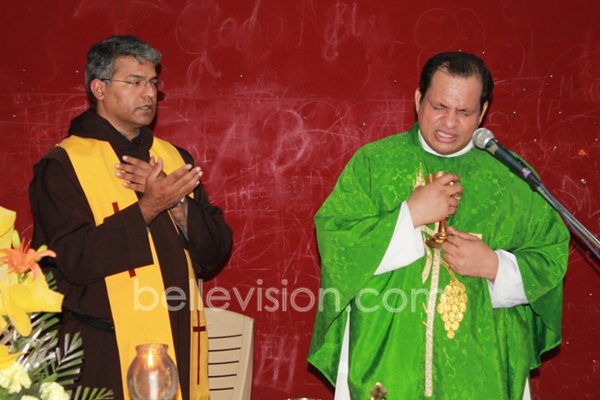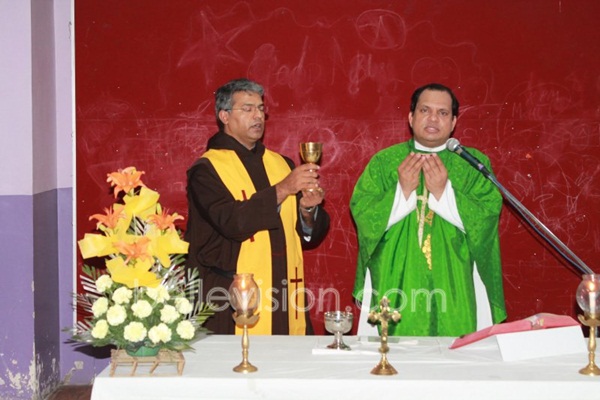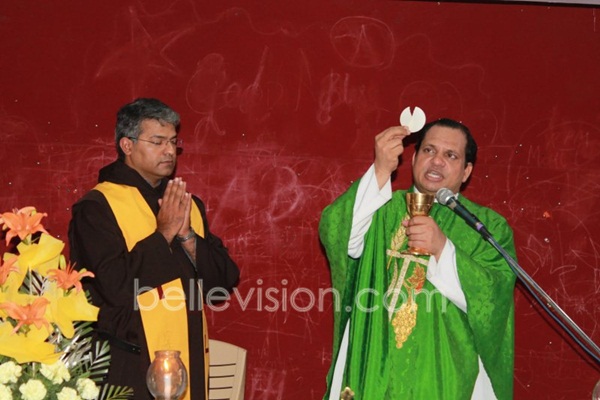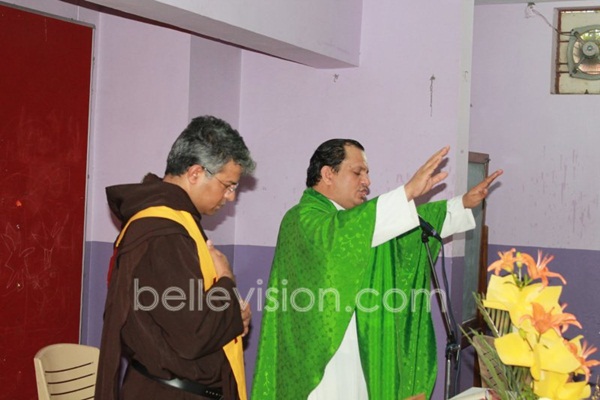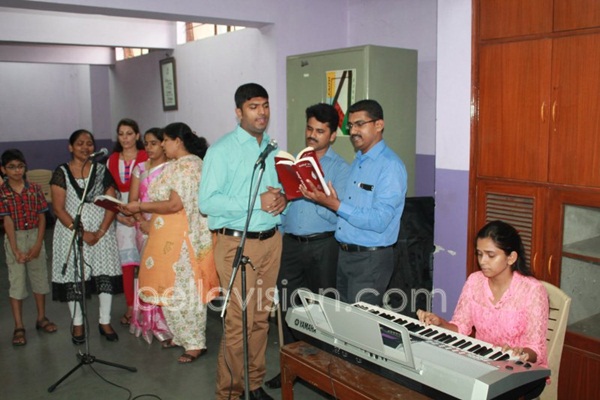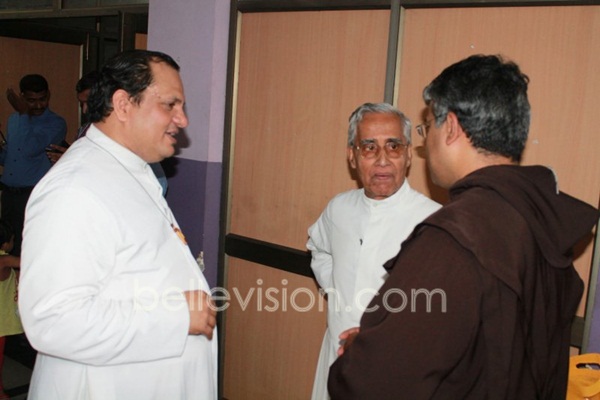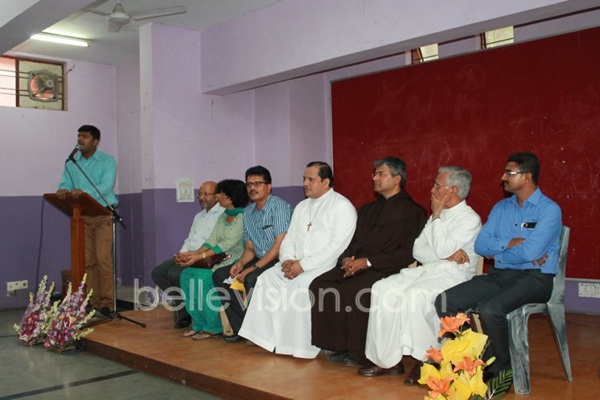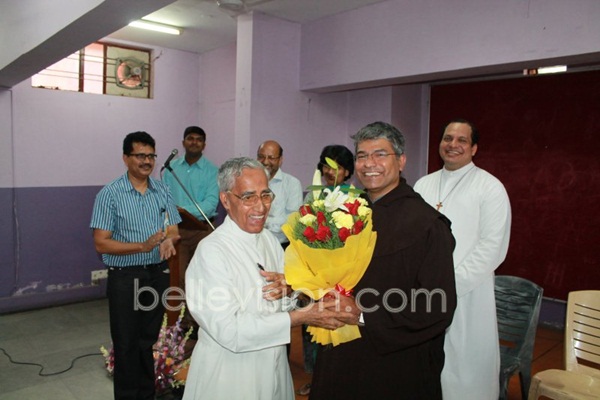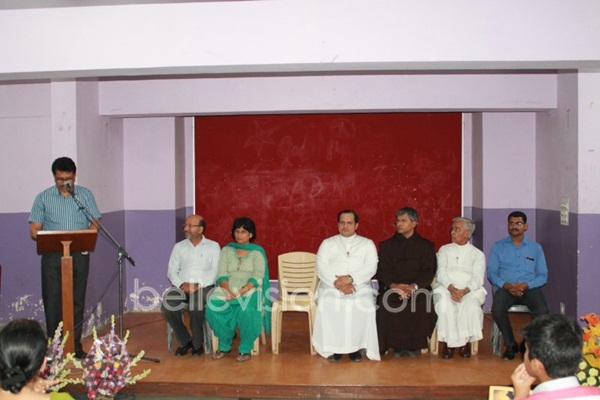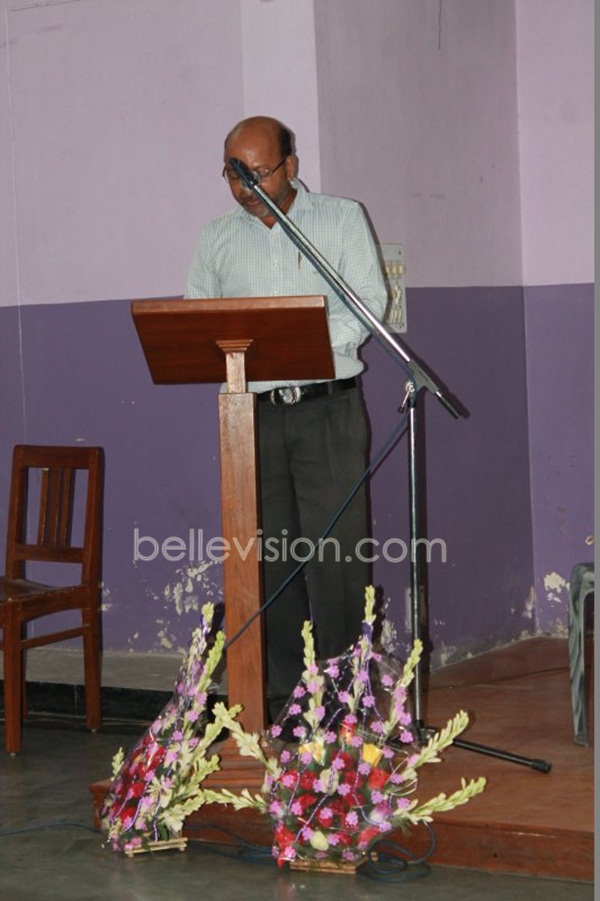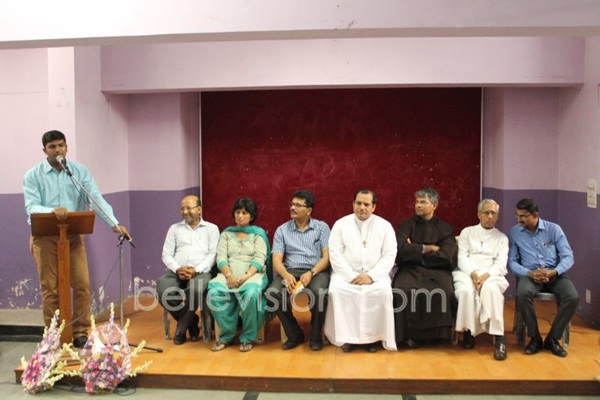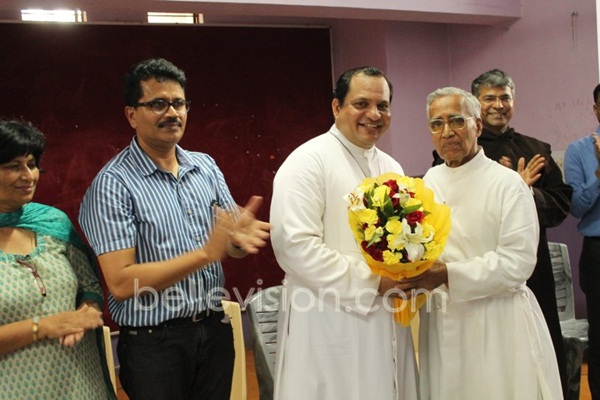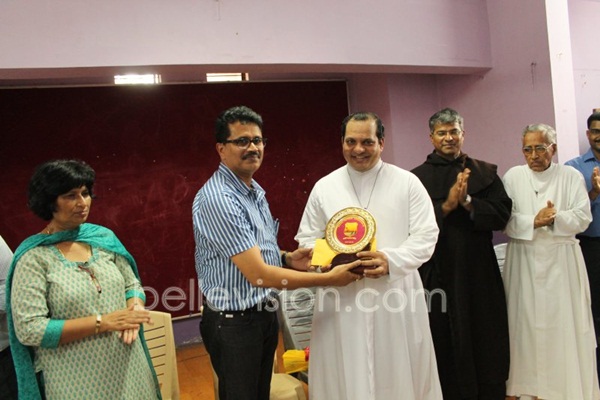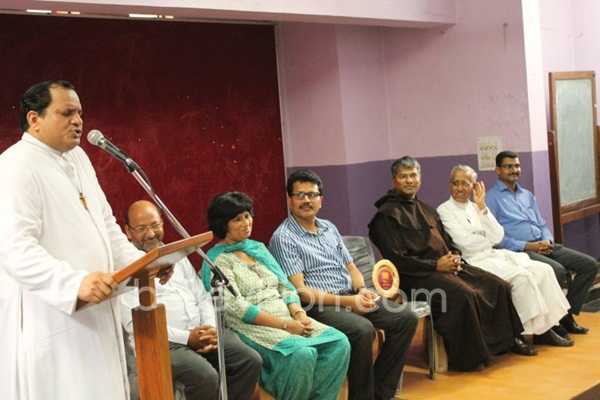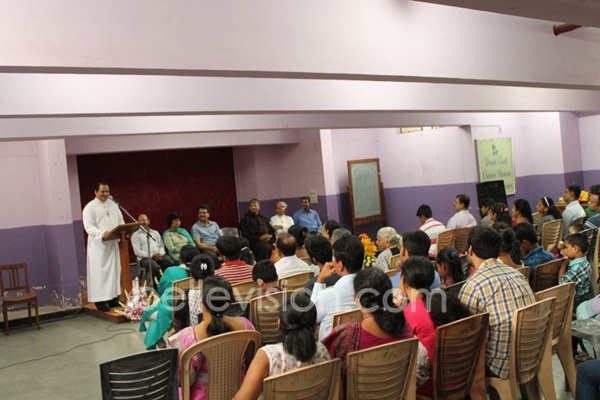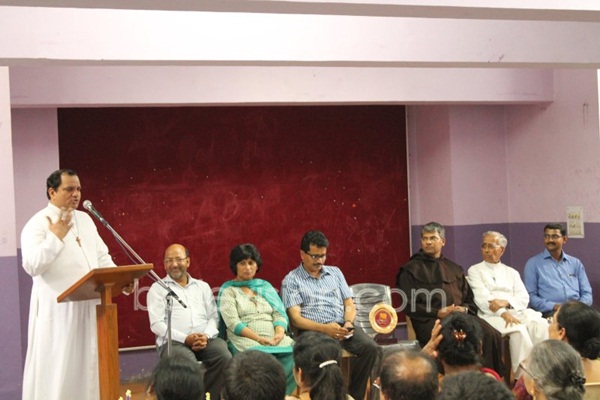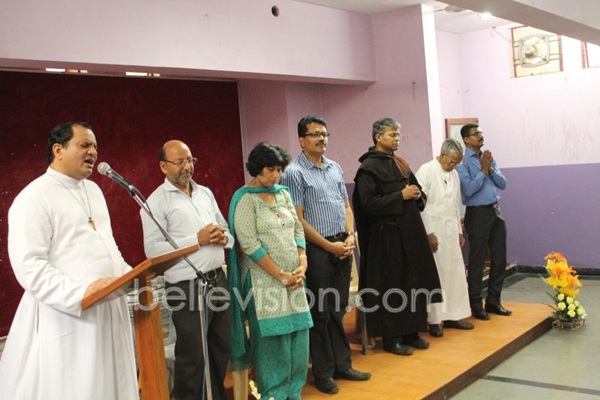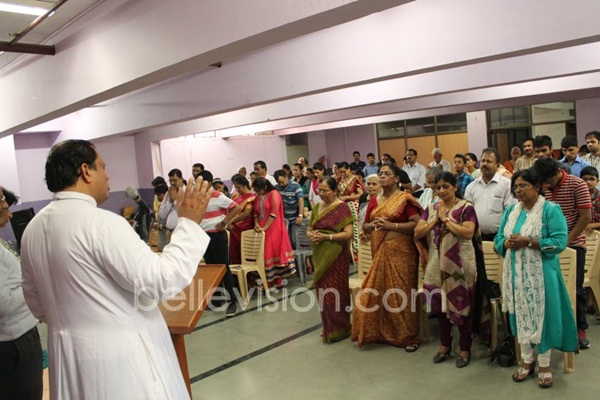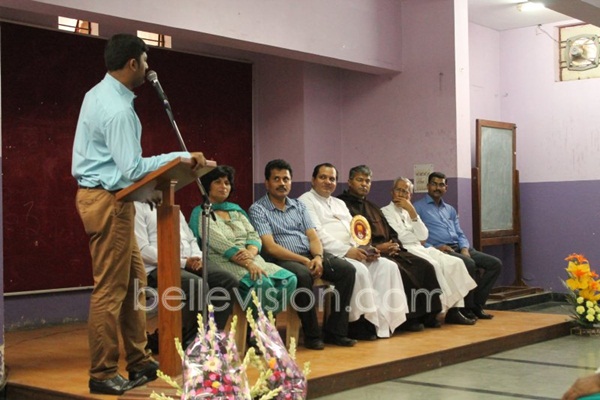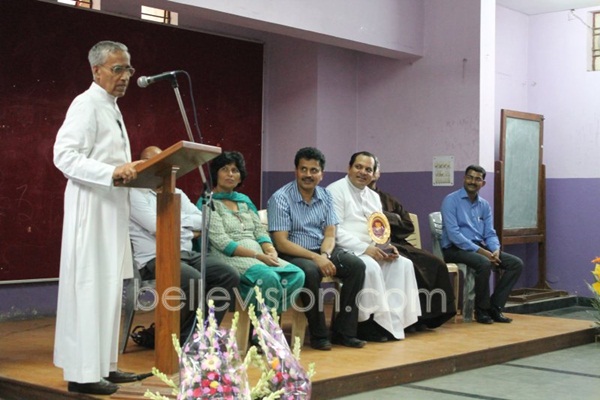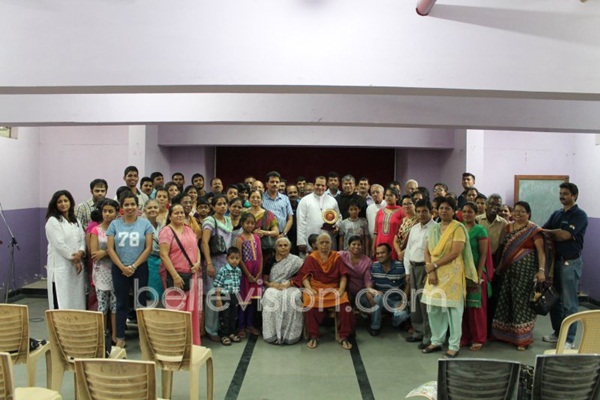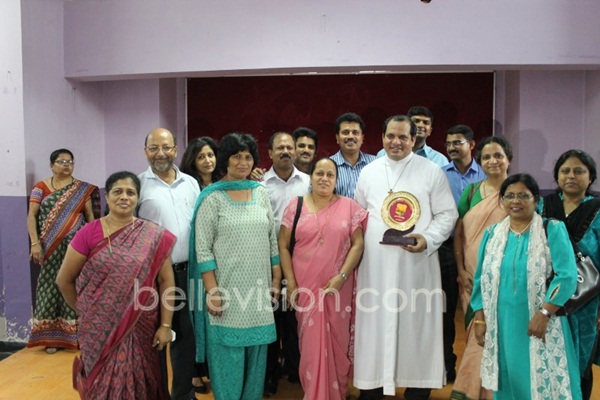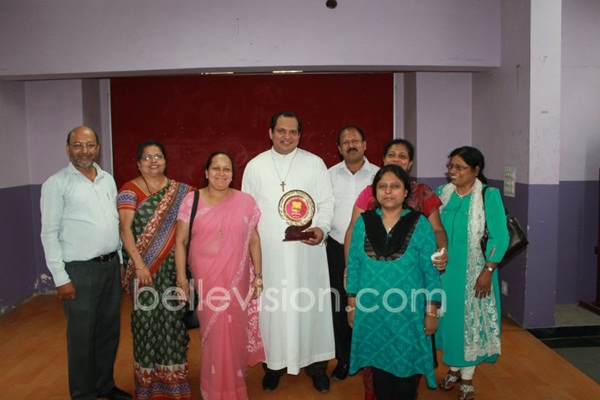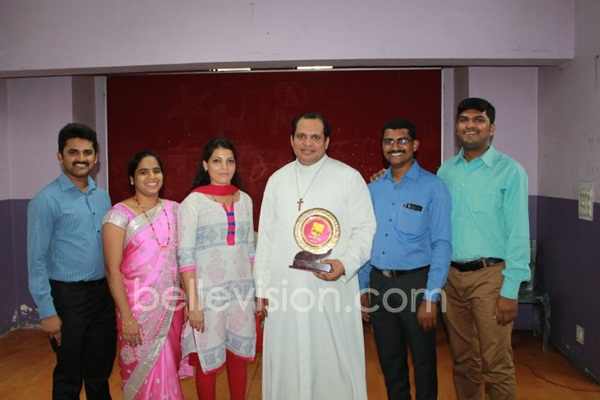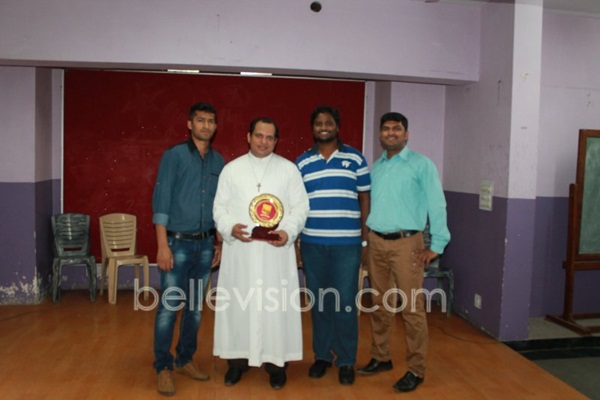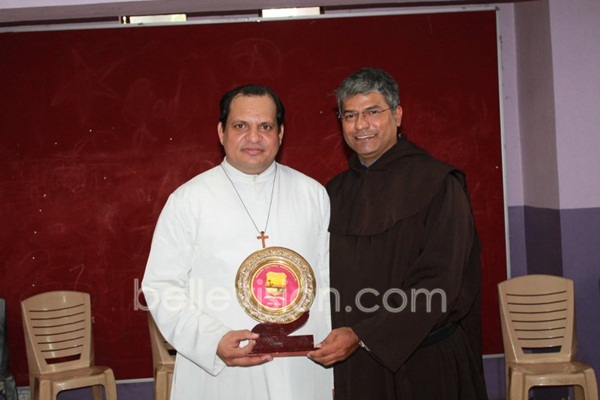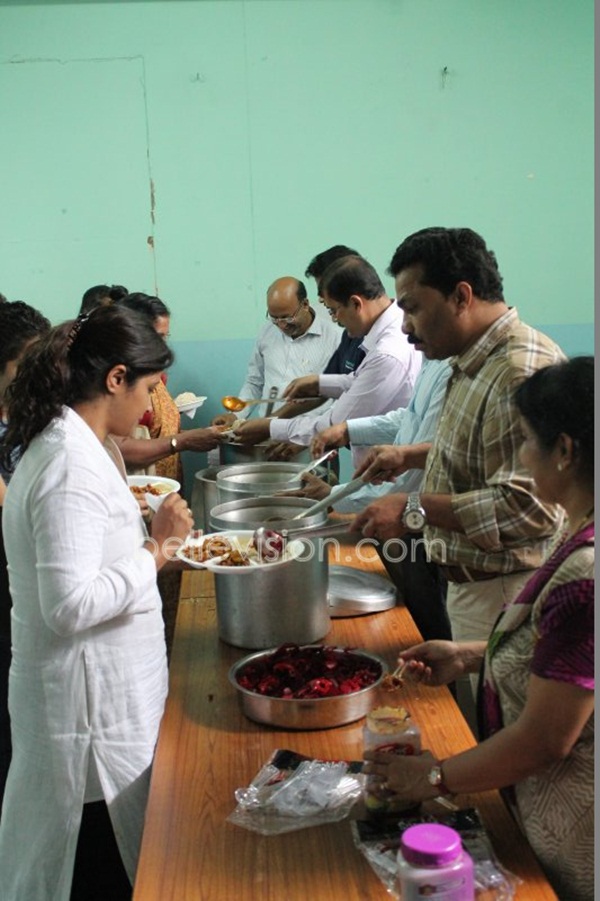 Fr. Franklin in his farewell address said that "I have sole desire to serve Jesus; I have no other desire in my life. What I am it is because of Jesus and His Word. Positions will come and go but Lord Jesus is my greatest position". He thanked every member of KCA which made him to feel at home with their vibrant programs. He wished God's blessings in future endeavours.
Fr. Victor D'Souza senior priest of Archdiocese of Delhi and founder spiritual director of KCA, thanked God for the gift of KCA and gift of Fr. Franklin. He said that Fr. Franklin's presence was felt very much in the Archdiocese of Delhi. He has left a mark in us. He said Fr. Franklin's zeal for the Lord is praise worthy. He wished him all the very best for his new mission.
KCA secretary Mr. Prashant D'Souza compeered the program. He also thanked everyone. Food was organised for all.