Abu Dhabi: 13 teams of UAE joined hands with Enthusiastic at the International Women's tourna
By Isabelle Le Bon-Poonoosamy

Pics By Patrick Vives & Linnette D'Mello

Bellevision Media Network


Abu Dhabi, 08 Mar 2015: Konkans Dubai Ladies Volleyball team won Trophy for the intermediate category while the little smarties was the winner for the beginners category and the Enthusiastic in the advanced category grab the title champion. The tournament was organized by Enthusiastic, ladies volleyball group from Abu Dhabi, on the occasion of International Women's Day. 14 teams from the UAE competed in this charity volleyball tournament to support Ewa'a Shelters for victims of human trafficking.
The 14ladies teams participated from Al Ain, Dubai and Abu Dhabi, even some players from Ajman have gathered in a friendly atmosphere at Paris-Sorbonne Abu Dhabi University on Friday 6th March for a Women's Volleyball Tournament.
The event was being held to mark International Women's Day, whose theme for 2015 is; ''Make it Happen''to celebrate women's achievements and call for greater equality.
Ladies on the court have demonstrated a strong motivation not only to play volleyball, but to play for a cause. Exciting volleyball rallies took place with the following teams, asVolleywood from the Indian Ladies Association, Little SmartiesNursery from Khalifa A, Dubai volleyball players, Konkans Dubai, West Coast Warriors (ladies from the labour camps in Mussafah), 3 Enthusiastic teams, Family development Foundation, Alliance Francaise, PSUAD Sorbonne team and a Zayed University team.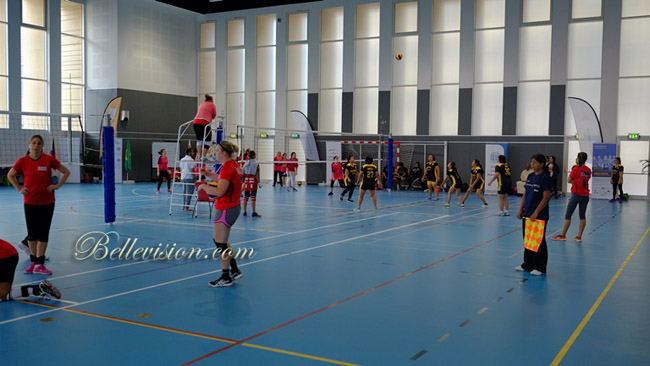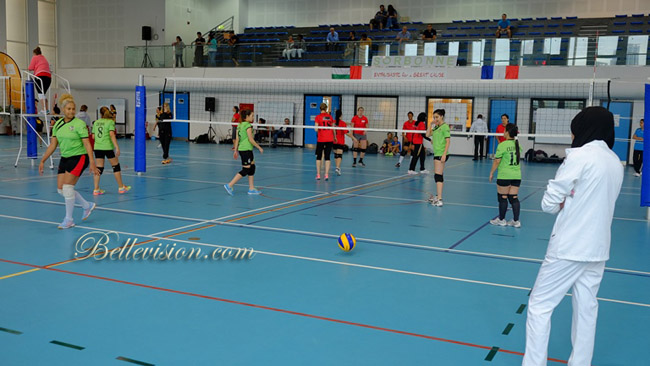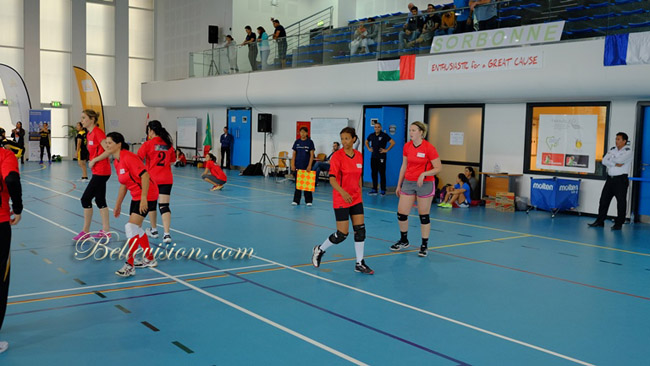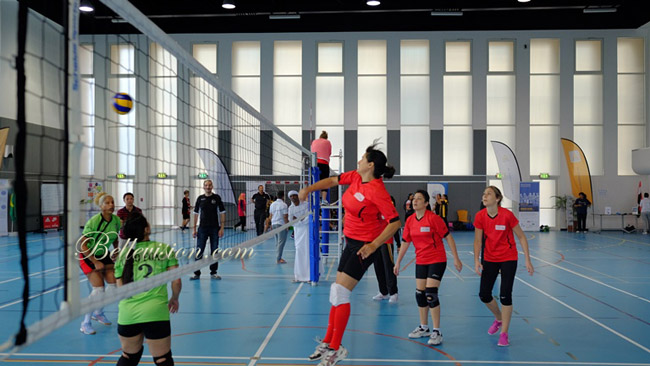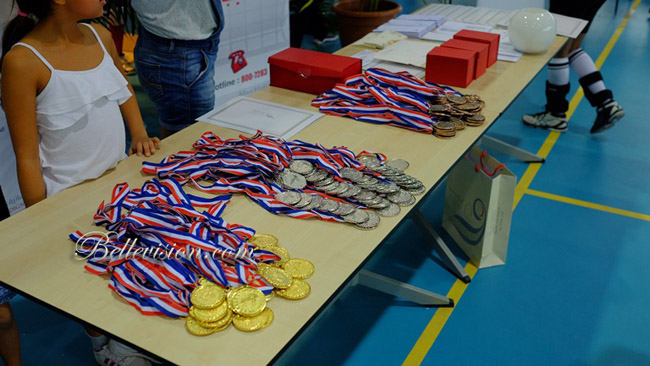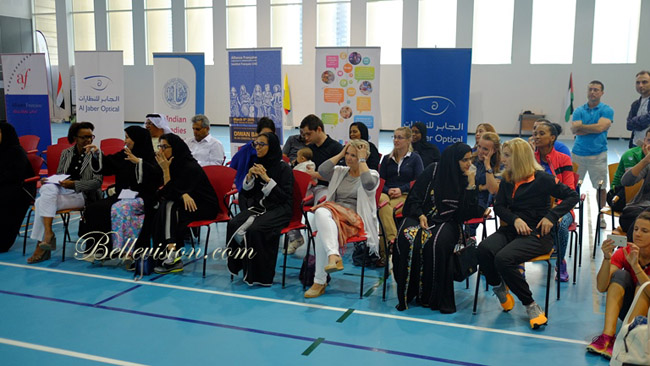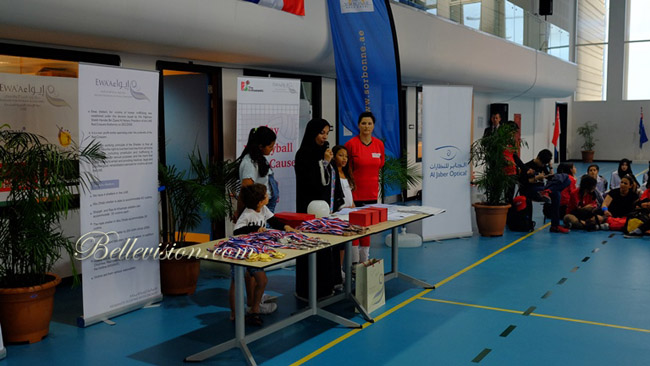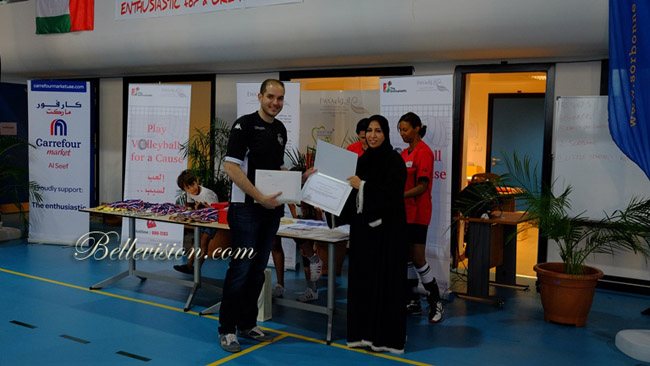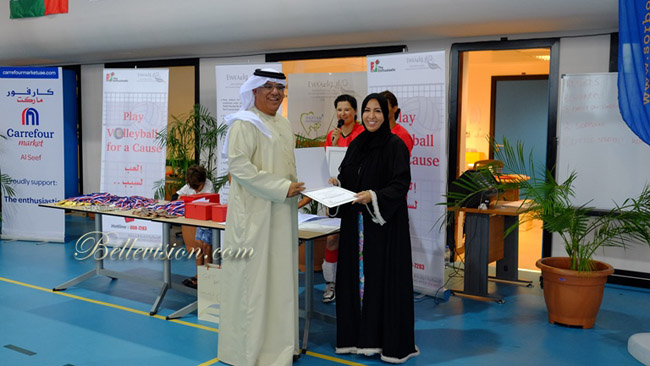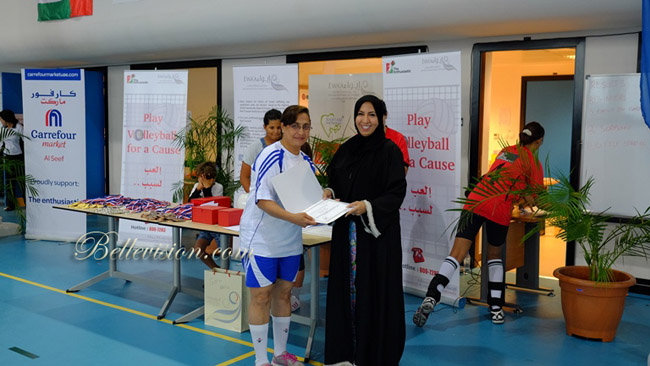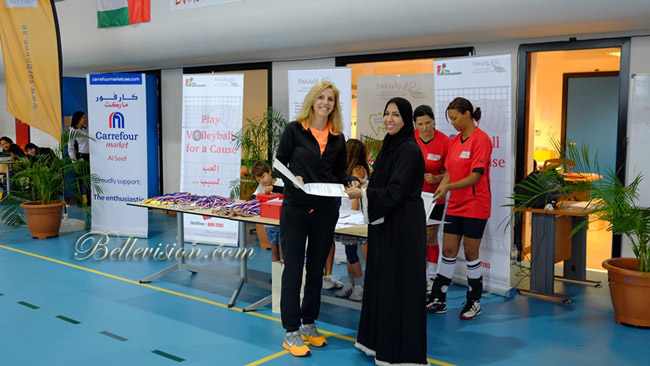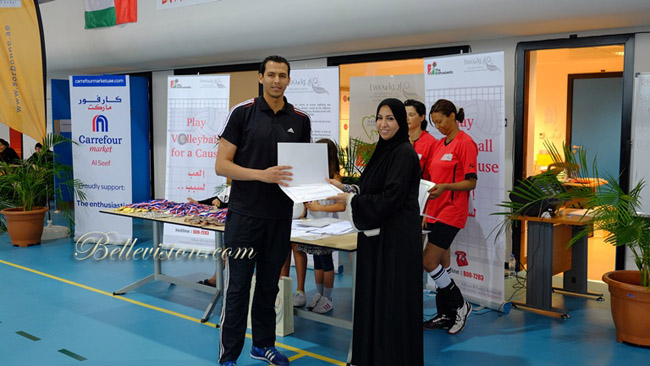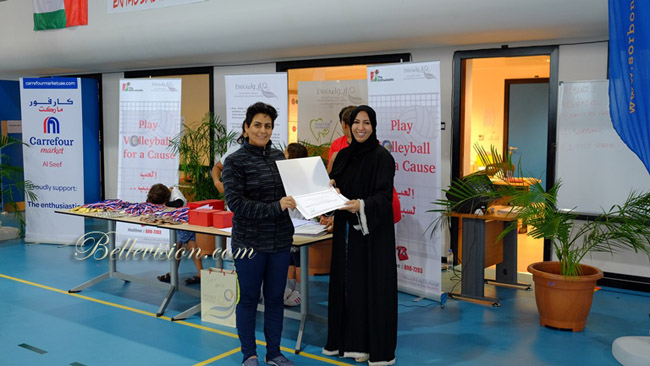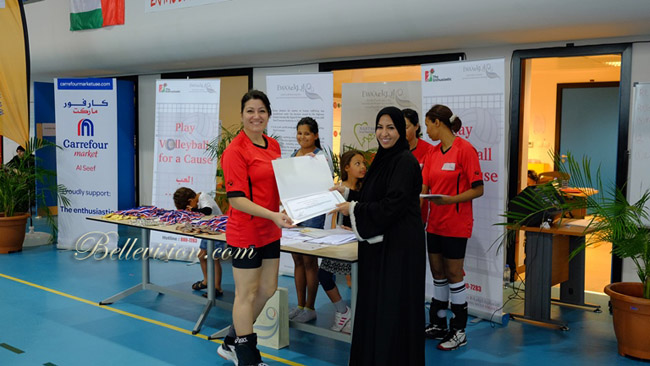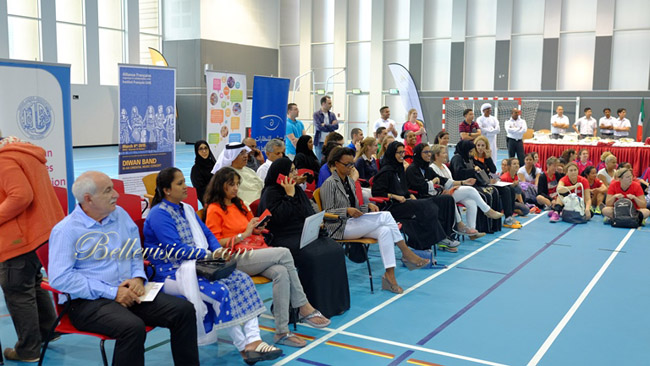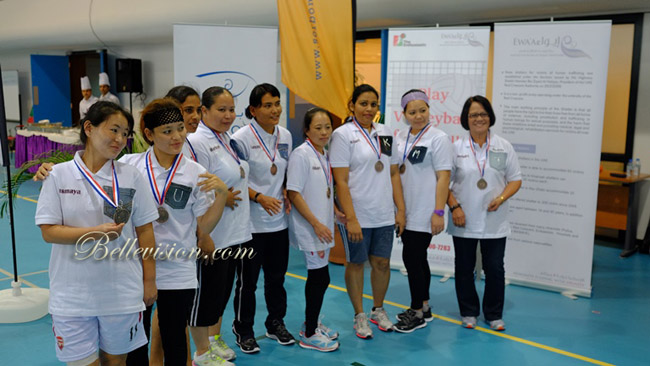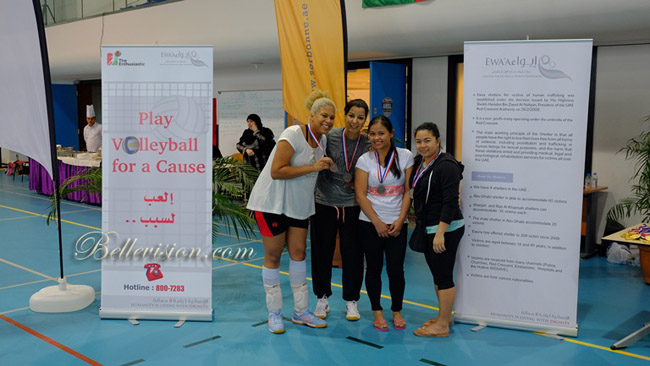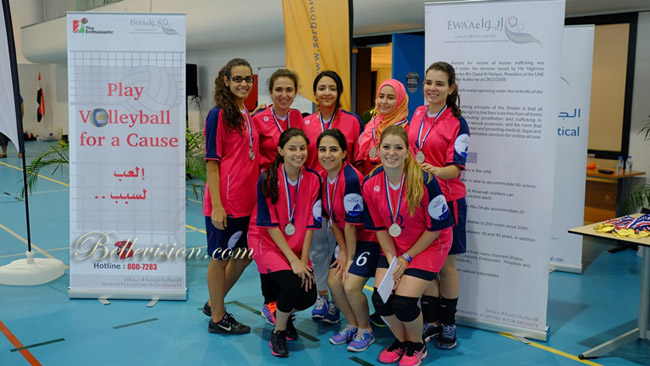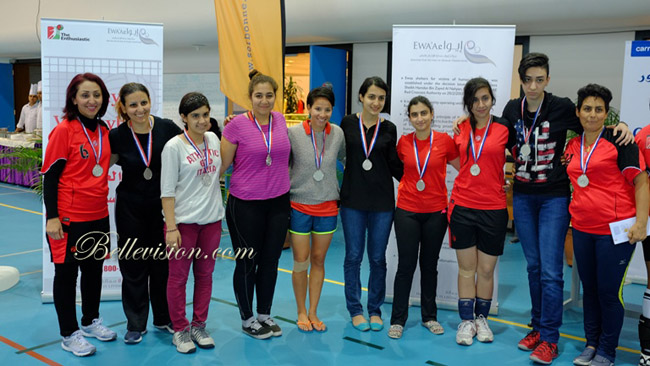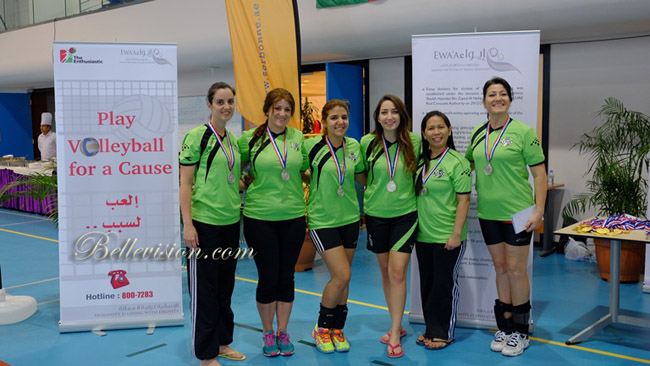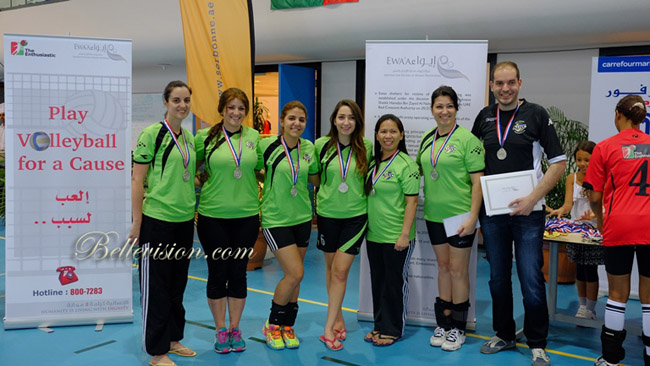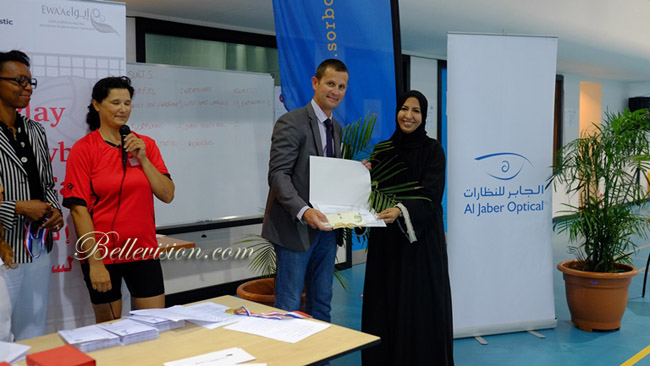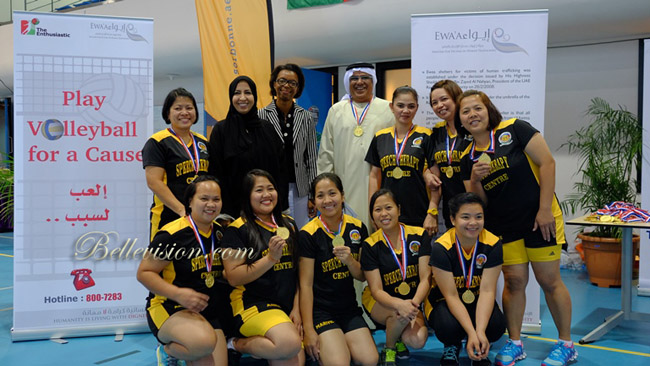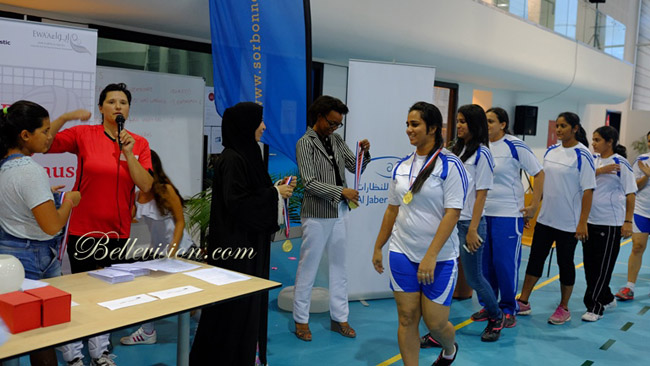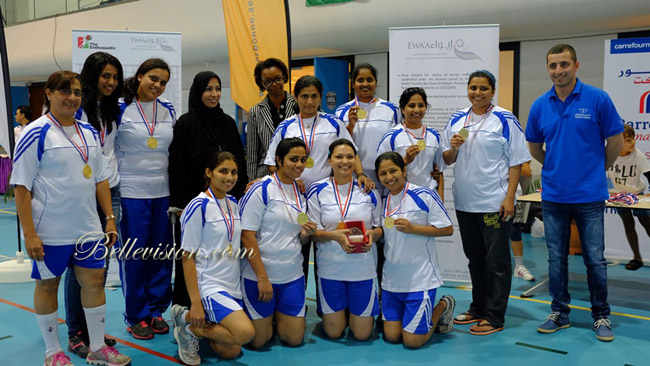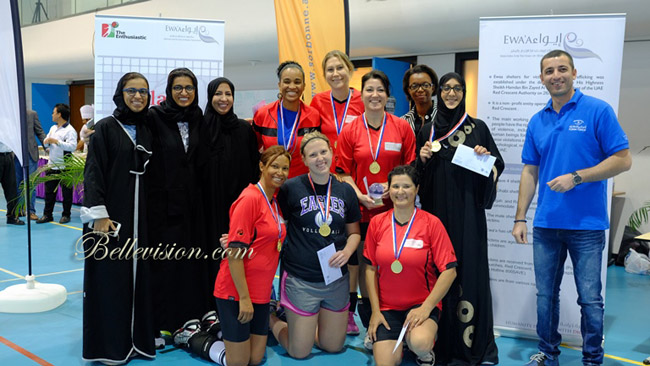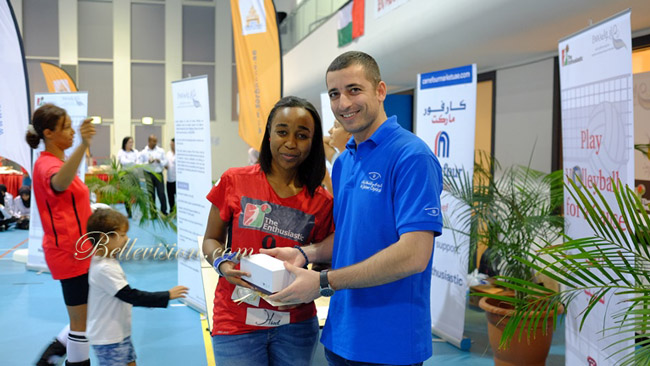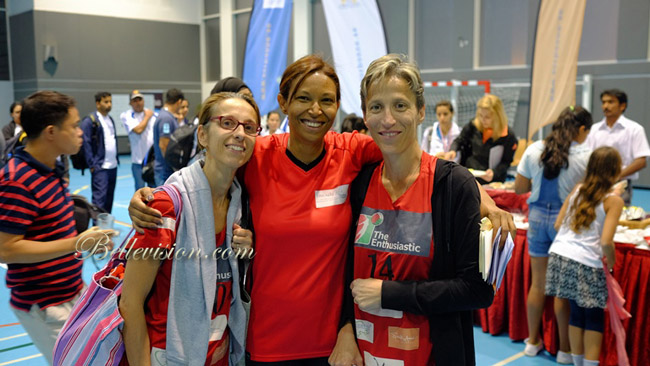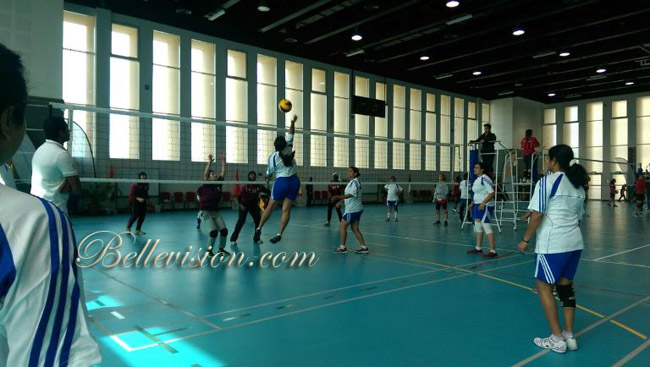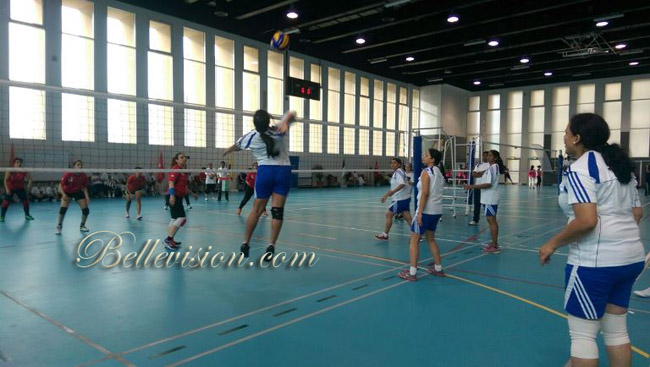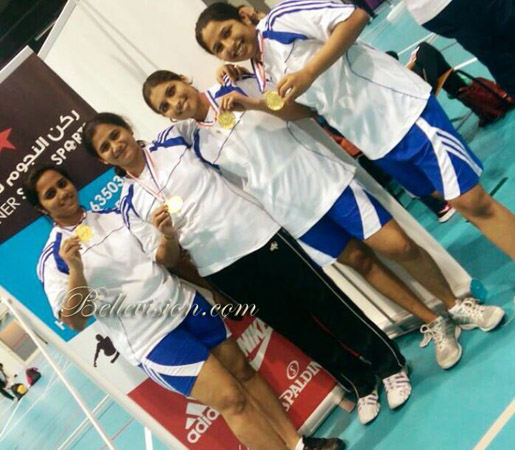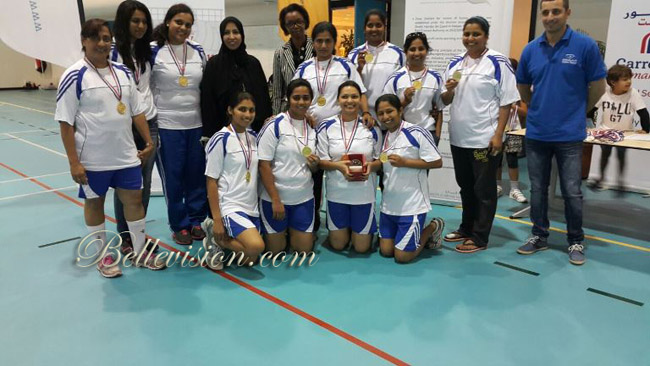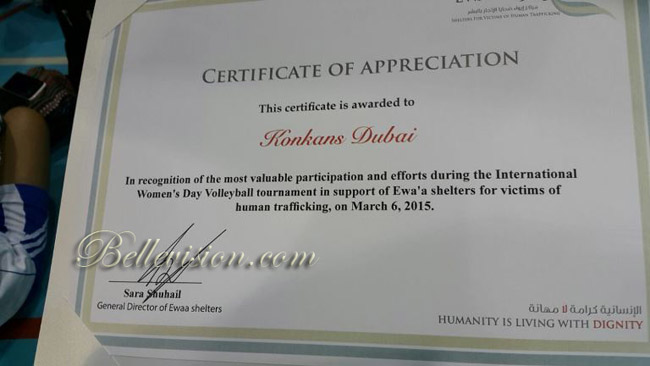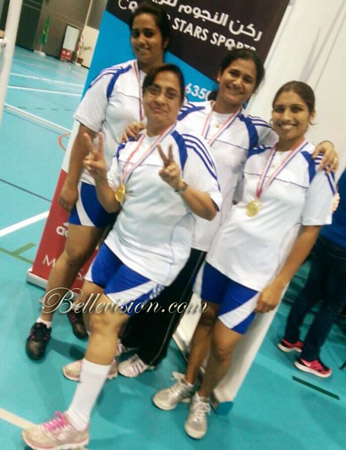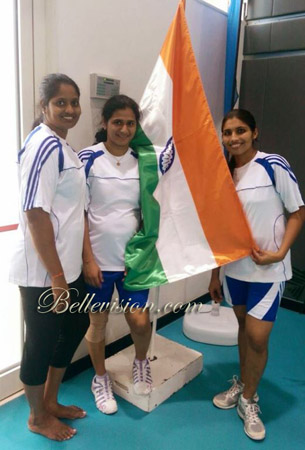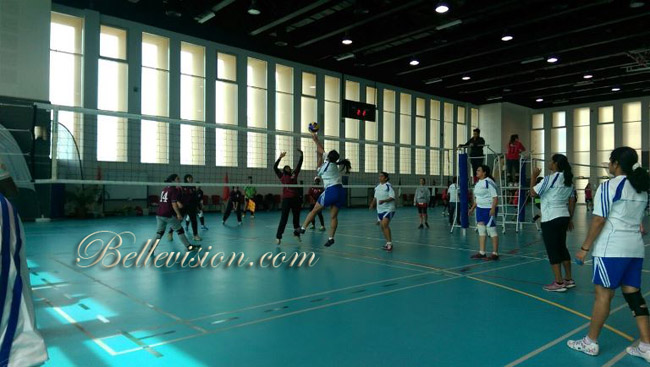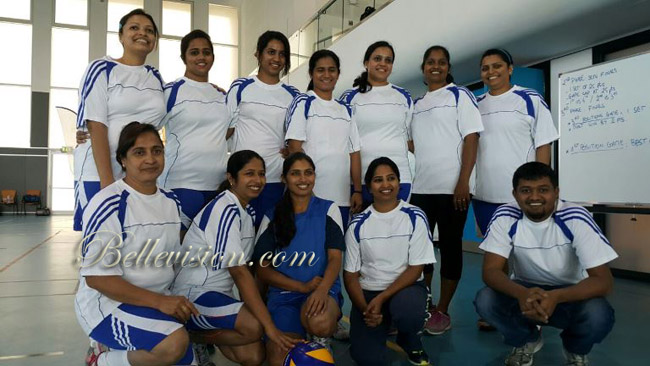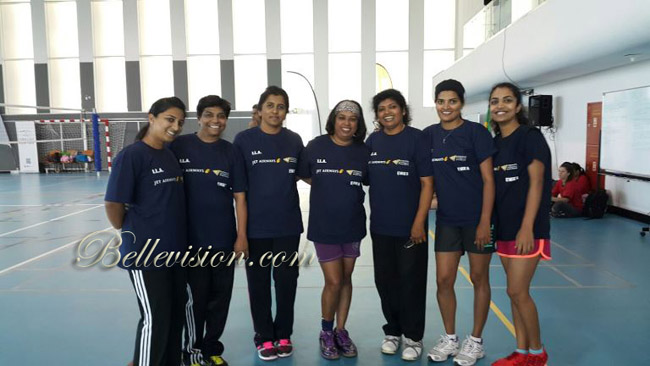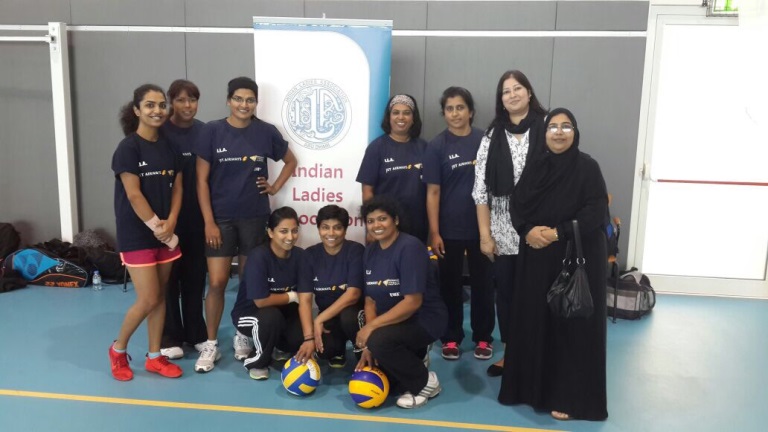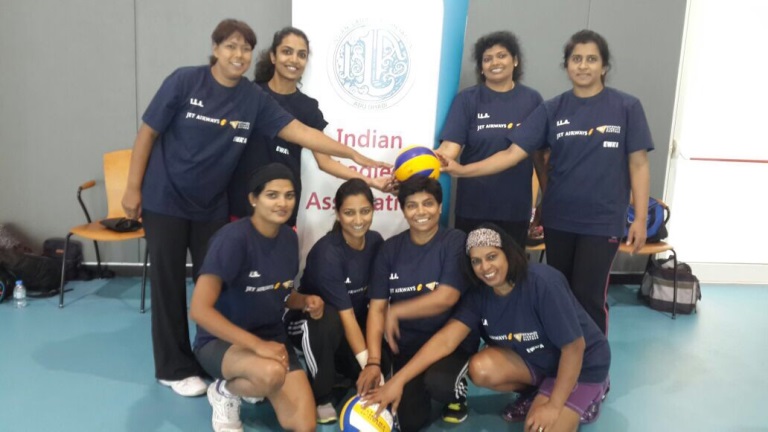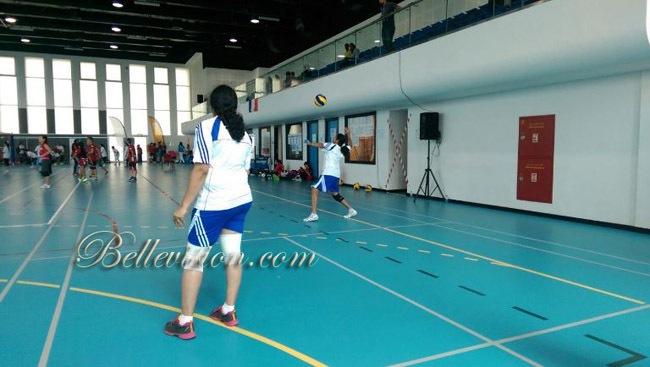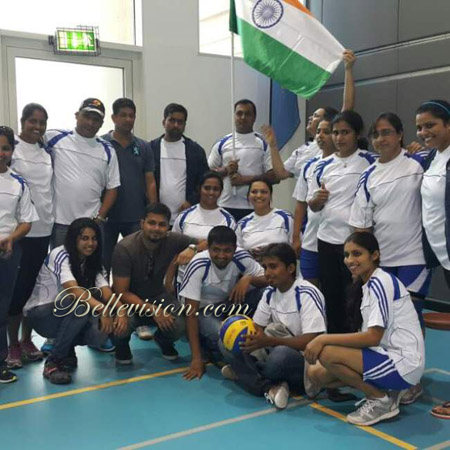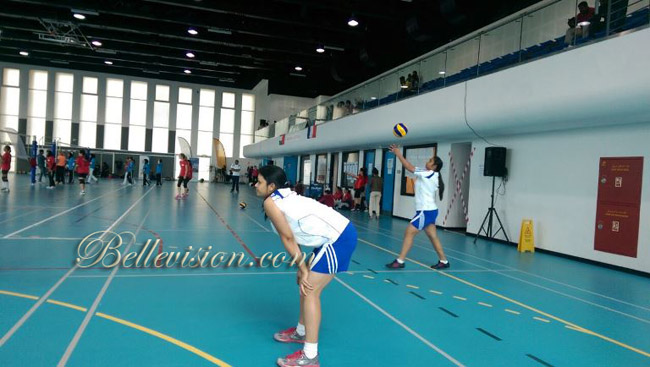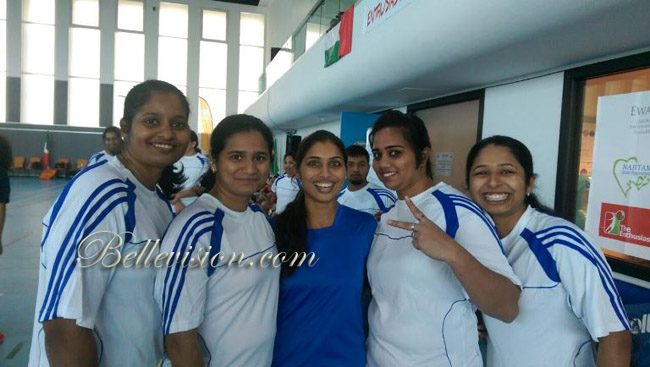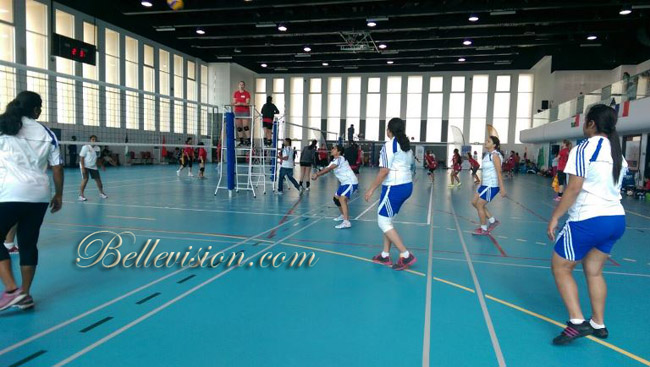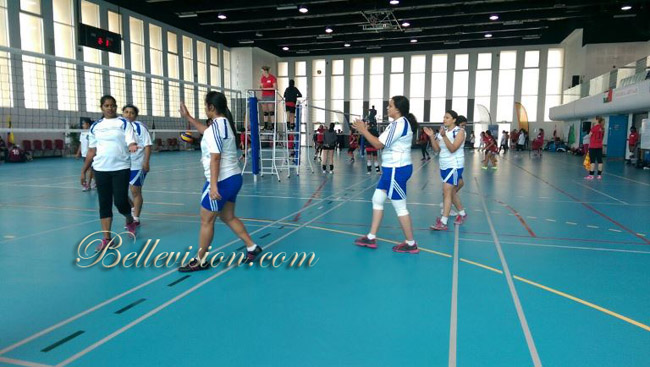 At the closing ceremony, Madame Genevieve Miraillet, wife of the French ambassador to the UAE spoke as a women, a mother and a medical doctor and I quote "Tremendous progress have been made since the first celebration of international women's day in 1975 to ensure greater equality and opportunities for women and men, girls and boys but for too many women, especially in the least-developed countries, not enough has changed. Around the world, a record number of women are migrating to seek work and better lives. For many, migration yields these benefits; for others, it carries dangerous risks, such human trafficking. Almost every country in the world is affected by trafficking, whether as a country of origin, transit or destination for victims. Everyone has a role to play in combating human trafficking this is what this tournament is all about, supporting today Ewa'a shelter, an organisation directed by H.E.SarahShuhail, dedicated to the protection of women and children victims of human trafficking in the UAE.
….sport can bring people together to interact, co-operate and strive to achieve common goals".
H.E Sara Shuhail, director general of Ewa'aShelters thanked everyone attending the event, declaring " your efforts and donations go a long way in changing lives of many victims who come to the shelter"
For the third consecutive year, Enthusiastic, a charitable initiative spreading volleyball for a cause in the city, organizes this tournament with the support of Paris-Sorbonne Abu Dhabi University on Al Reem Island. Winners have been awarded at a closing ceremony at 5pm attended by HE Sara Shuhail, the General Director of Ewa'a Shelters and by Madame Genevieve Miraillet, French Embassy.
The final results of the tournament are:

Champion for beginners category is Little Smarties Nursery team
1st Runner up: Paris Sorbonne Abu Dhabi University (PSUAD)
2nd runner up: Family Development Foundation
Champion for Intermediate category is Konkans Dubai
1st runner up: Dubai Volleyball club
2nd runner up: West Coast Warriors
Champion for Advanced category is Enthusiastic team
1st runner up: Abu Dhabi Volleyball Club (ADVC)
2nd runner up: Enthusiastic C
A special award The Most Enthusiastic Player award was given to Miss Aliya AlKindi, the first UAE national to join the Enthusiastic team 4 years back. This award is given to players who demonstrate a good attitude in the sports competition and also outside the court, putting the cause forward more than the individual. It symbolizes the spirit of the Enthusiastic team, where players care for their community and take action, being committed. Aliya stated that she likes to participate in a tournament like this for it is for fun and also for fund raising, creating awareness that human trafficking is there and that we need to fight it with all means possible, more importantly it brings people from different nationalities to come together and socialize, celebrating women, equal to men in the society.
A reception offered by Paris-Sorbonne Abu Dhabi and ChappanBogg has ended the ceremony.
More than AED5000 was raised forEwa'a shelters for victims of human trafficking, a non-profit entity established in 2008 and under the umbrella of the UAE Red Crescent Authority in cooperation with the UAE National Committee to Combat Human Trafficking and sexual abuse. Please visit www.shwc.ae for more information.
Hotline number (Ewa'a) for any emergency and trafficking concern: 800 7283
We are grateful to our sponsors, namelyParis-Sorbonne Abu Dhabi University, Inspire Sports Management, Dassault Aviation, Al Jaber Optical, Emirates Palace, Hilton, Ritz Carlton, Madame Magazine and Alliance Francaise, Corner Sports and Royal Orchid for their trust and active participation.