Kuwait: Ustadh Nouman Ali Khan's lecture draws thousands to Grand Mosque
By Vinod Lewis

Bellevision Media Network


Kuwait, 16 Feb 2015: Several thousand people attended acclaimed American Islamic Scholar Ustad Nouman Ali Khan's lecture at Grand Mosque of Kuwait, a spectacular event organized by Indian Muslim Association (IMA) in coordination with ministry of Awqaf and Islamic Affairs and Grand Mosque of Kuwait.

Lecture on the subject 'Dirt and Fire – Lessons from the Story of Adam (AS), was part of his maiden lecture tour of MiddleEast. Nouman Ali's innovative and attractive lectures circulated through net made him highly popular particularly among youth from all over the world including gulf countries.

Founder and CEO of US based Bayyinah Institute Ustadh Nouman Ali Khan, serves as a lead instructor at Bayyinah-TV. His eloquence and humor as a Qur'an and Arabic teacher motivated and inspired people to learn the Book of Allah.

During his lecture, Ustad Nouman Ali said that "Human being has amazing and immense potential to do right or to choose evil. The first human being Prophet Adam AS whom Allah SWA has ordained such a magnanimous knowledge of the things constitutes the building block of human life and its progress story".

Nouman Ali Khan begins the lecture by introducing the story of Adam AS and Iblees (Satan). He explained these two characters of the Qur'an in simple stories.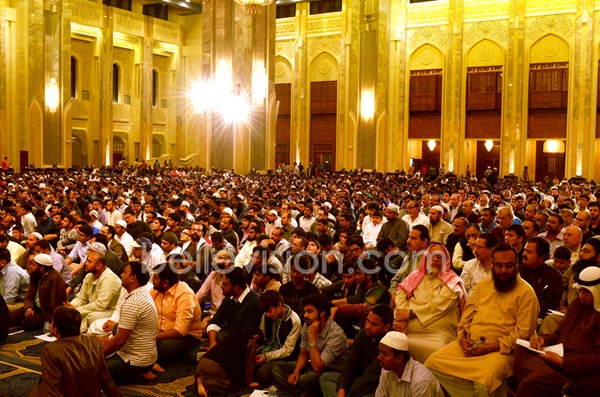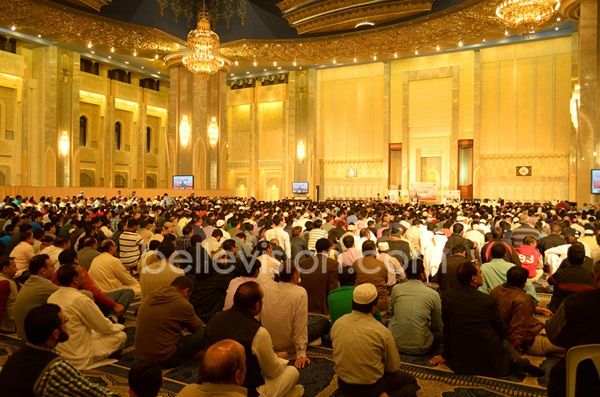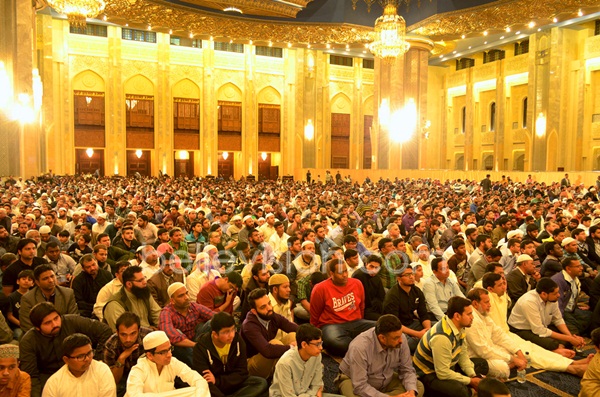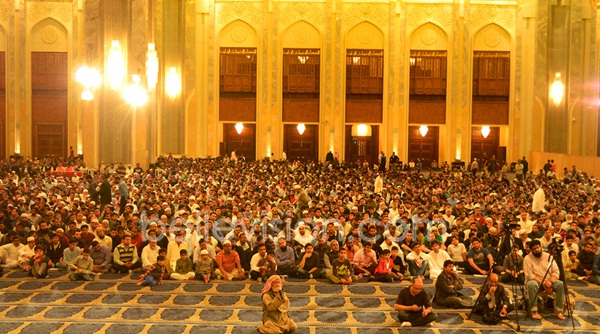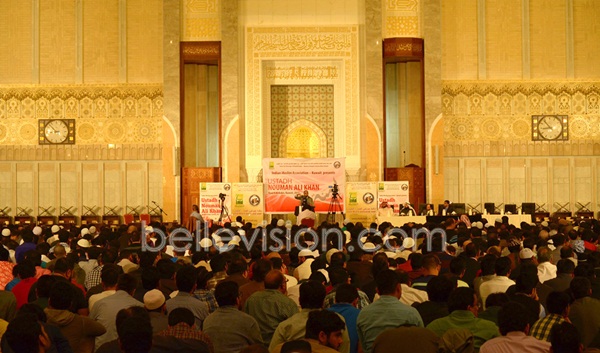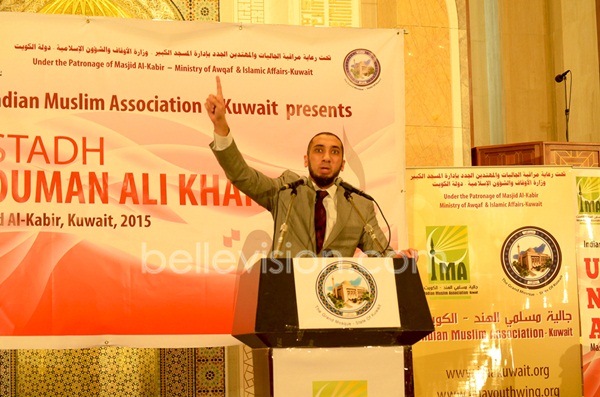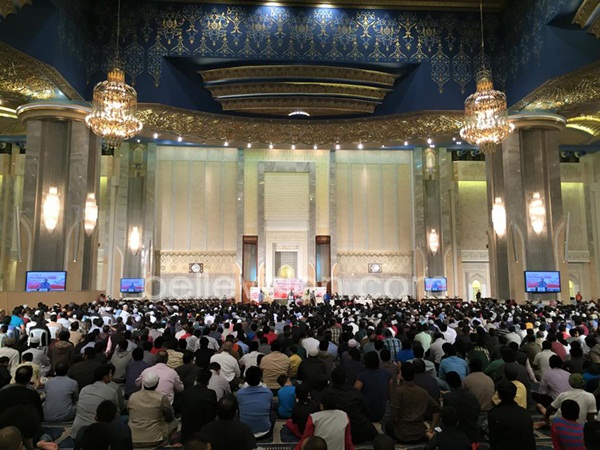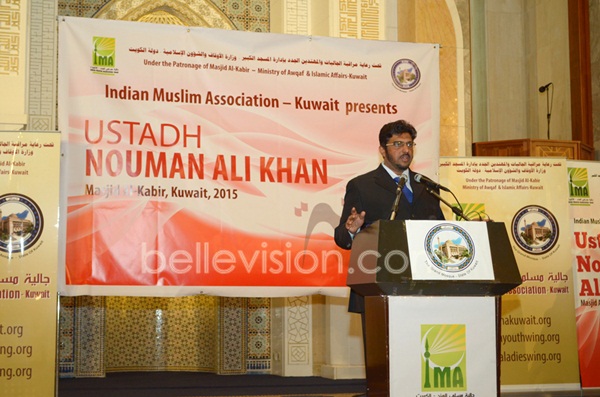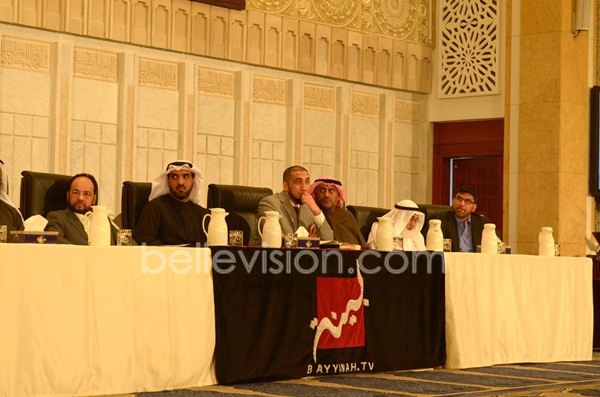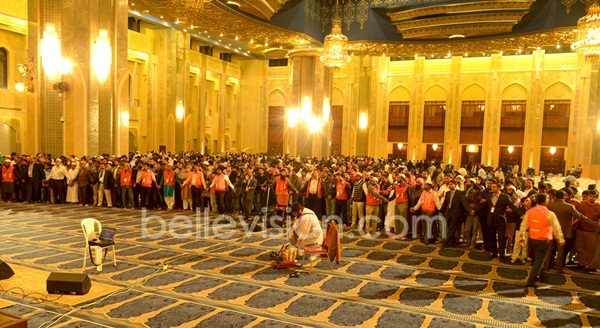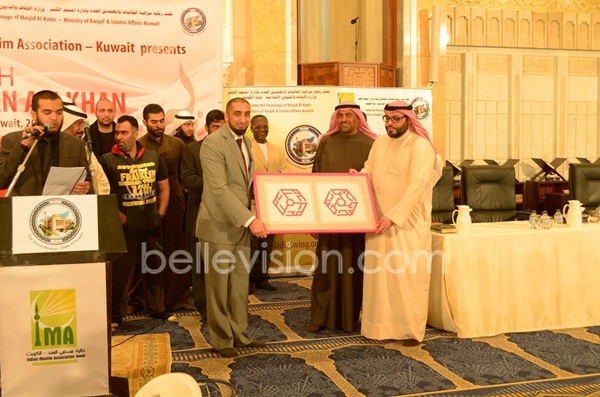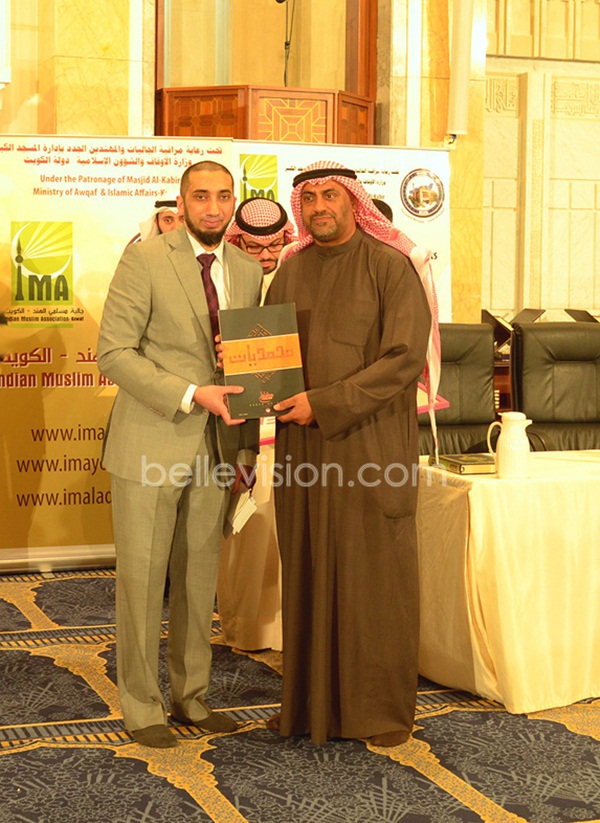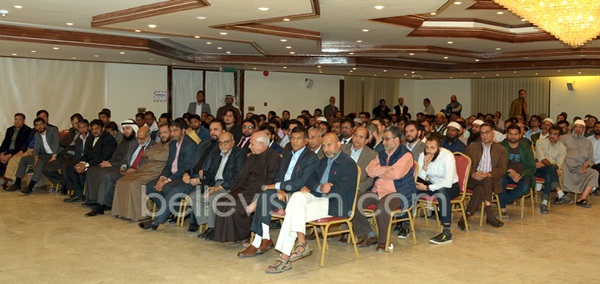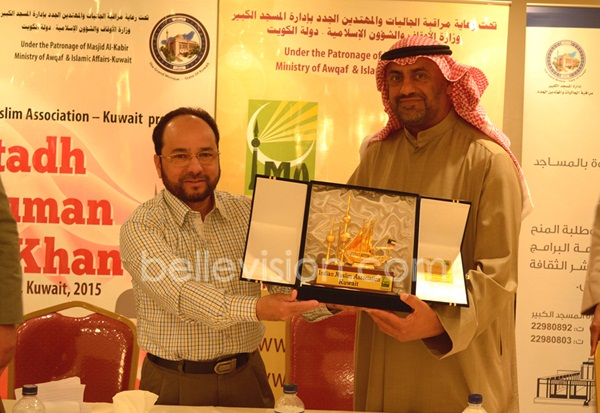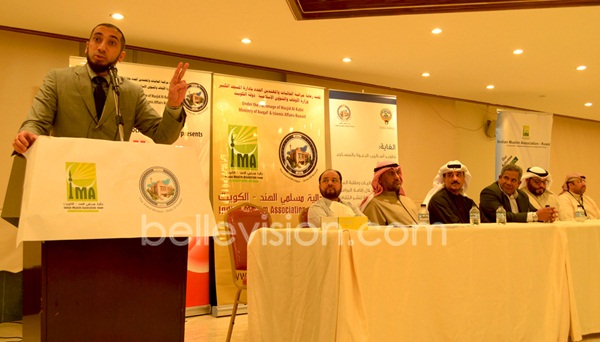 The first story explains that Allah SWA created a new inexperienced being called 'Adam (AS)' and told all the angels, as well as Iblees to lower themselves and prostrate to this new 'being'. This implies that Allah SWA actually prefers this new 'being' over all those Angels and Jinn (including Iblees) who have been serving Allah SWA for such a long time. 'Why should I prostrate to him? What makes him better than me? He has done nothing', replied Iblees.

The second story explains when Iblees came to him and said; eat from the tree - you will either be an Angel or live Forever (in the Jannah) – they ate from the tree - hoping to live there forever. The consequence ultimately was all the three; Adam, Hawwa (Eve) and Iblees were transferred to a disliked area, the Earth. Through the story, he shed light on the responsibilities of human beings.

He also asserted that the world of Islam today is passing through a critical period of its history. We are confronted with many problems and find ourselves in a difficult situation. We, therefore, need to locate the key problems the Muslim Ummah faces today and identify our duties.

In his one hour lecture followed by Intensive Question and Answer session kept exclusively on Seerah of Prophet Muhammad PBUH where people from various walks of life attentively participated.

Guest of Ministry of AwqafAbdulla Al-shaheen - Manager,Masjid Al-Kabir, Yousuf Easa Al-Shuwayyeb-Head, Community section, Masjid Al-Kabir,Khaled Al-Sanan - Assistant Head of Community section, Masjid Al-Kabirand prominent personalities Kuwait suchDr.Sulaiman Al-shatti - Manager, Community Affairs , Social Reform Societywere present during the occasion . IMA President Masood Shahab and President of IMA Youth Wing Rizwan Ahmad were present on the dais. Sharafuddin B.S gave welcome address and brief introduction of IMA to the audience. The program started after Isha prayers with the recitation of Qur'an by Hafiz Owais and Mr. Wajid Hashmiconvened. Mr. Jafar Sadik, Chief Coordinator IMA English Unit coordinated and managed this Grand event.
As a part of his lecture tour Ustad Nouman Ali Khan also addressed another gathering of Indian dignitaries following day at royal tent of Grand Mosque of Kuwait. During the lecture, he highlighted on the importance cultivating intimate relationship with Quran and living up to its requisites as it provides solutions to individual and social problems.
At the end of the function IMA president Masood Shahab presented a memento to Ustad Nouman Ali Khan commending his much appreciated support and Lecture tour of Kuwait.IMA president also presented a Memento to Abdulla Al-shaheen - Manager,Masjid Al-Kabir for their outstanding and continued support extended to Indian Community in Kuwait. IMA General Secretary, Mr. Syed Ahmed Ali convened the program.