Exposition of relics of Francis Xavier begins in Old Goa
By Delan Crasta

Pics by Raphael DSouza

Bellevision Media Network


Panajim, 23 Nov 2014: Thousands of devotees on Saturday (November 22) thronged old Goa to witness the decennial exposition of relics of St Francis Xavier, a month-long event that commenced on Saturday. The relics of St Francis Xavier (SFX) were taken into procession from Bom Jesus of Basilica church, where they are housed permanently, to the nearby Se Cathedral church. The relics would be kept in open for veneration till January 4, 2015.
Churches in the old Goa were awash with pilgrims who began arriving here since last evening. Elaborate security arrangements have been put in place at the venue, which is closely monitored by more than hundred CCTV cameras. The main celebrant of the mass was Bishop of Mangalore, Rev. Bishop Aloysious, who along with Archbishop of Goa and Daman Filipe Neri Ferrao and other Bishops concelebrated the Eucharist at 9:30 AM in the make-shift structure adjacent to the Basilica where Sacred Relics are kept. After the mass, Sacred Relics were reverently taken in a procession to the Se Cathedral Church. Upon placing the Relics in the Cathedral, the bishop incensed the Relics and prayed together with the priests gathered following which, devotees were allowed to kiss the relics.
"Pilgrims from across the globe and India, visiting Goa for the St Francis Xavier Exposition 2014, will get an opportunity to participate in the Holy Eucharist at Old Goa in languages of their choice. This is a facility introduced in addition to Masses in foreign and Indian languages that are already scheduled during the SFX Novenas (prayers offered for nine days) from November 24 to December 2, 2014," Convener of the Exposition Fr Alfred Vaz said.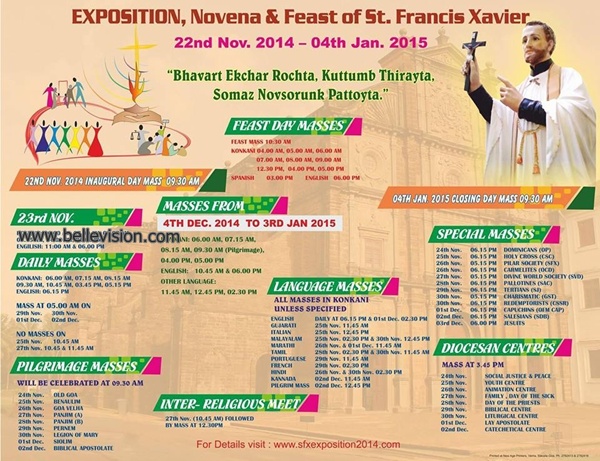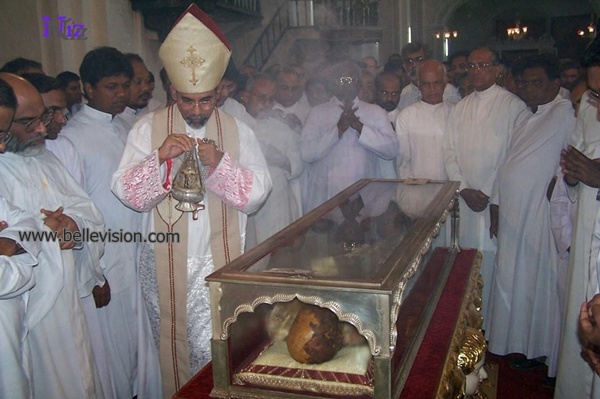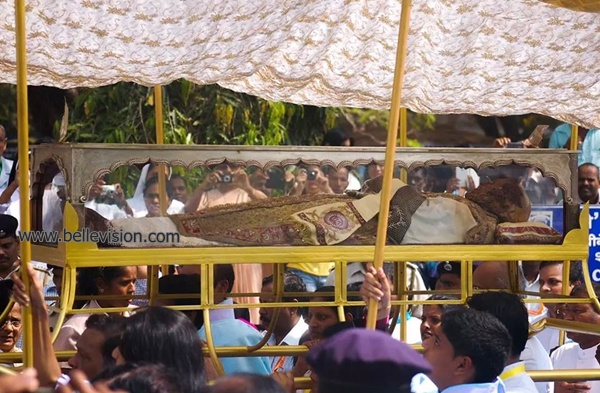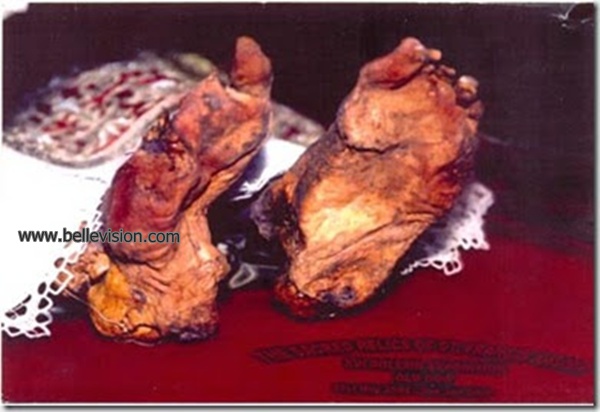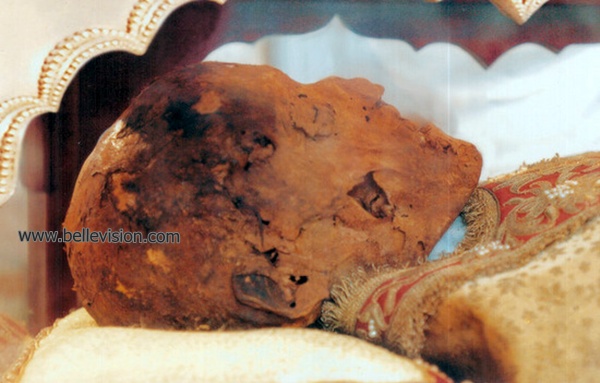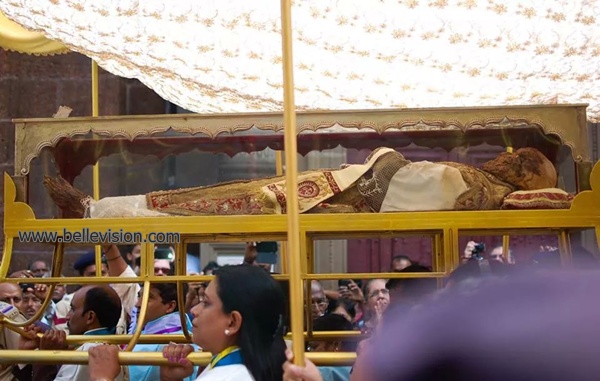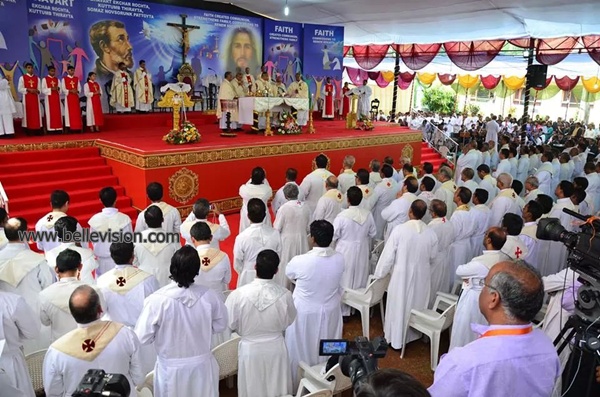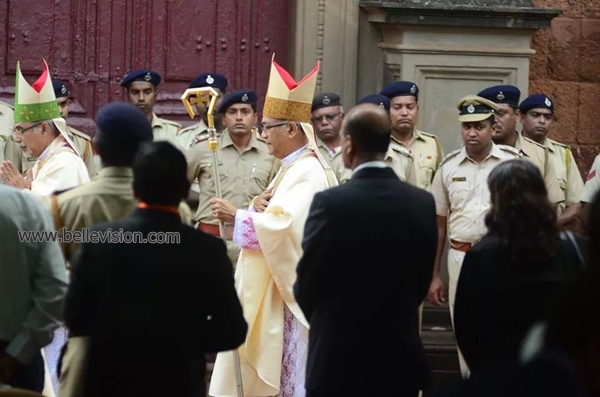 He said pilgrims coming from across the globe and India are given this opportunity for the first time. "The additional masses would be permitted as per the requests received and scheduled at 11 AM after the regular daily masses, which will be held in morning," he said. Foreign language masses in Spanish, Italian, French and Portuguese have already been scheduled during the Novena.
Hindi, Marathi, Gujarati, Tamil, Malayalam and Kannada masses are some of the Indian language Masses lined up during the nine-day Novenas, Fr Vaz added. "With Spain being the birth place of St Francis Xavier, a special mass in Spanish is also scheduled on December 3, the feast day of St Francis Xavier," the priest said.
According to the calendar of Masses published for Exposition 2014, Masses will be held daily during the entire period of the SFX Exposition. The Eucharistic Masses in Konkani and English are scheduled daily. The organisers expect more than 50 lakh pilgrims to visit Old Goa during the exposition days.