Udupi: Scouts and Guides boys on cycle rally to spread awareness on 'Swachch Bharath Abhiyan&r
By Eugene Moodubelle

Bellevision Media Network


Udupi, 06 Oct 2014: A group of twelve Bharatiya Scouts and Guides boys from Kadiyali, Udupi Open Unit comprising of students from Silas International School, TA Pai EMHS, Vidhyodhaya and South School, Volakkad under the leadership of Kashyap M Bhat from Silas School took out two days long cycle rally from Udupi to Belle and back via Kunjarugiri. Their aim was to spread awareness among the villagers about the importance of "Swachch Bharat Abhiyan.." a programme of cleanliness that was launched nationwide from 2 October 2014, the day of the birth anniversary of Mahatma Gandhi on the initiative of Prime Minister Narendra Modi.
The group of twelve Scouts and Guides boys had started their cycle rally on 5 October 2014 and halted at Shanti Niketan School, Alevoor for the night. On 6 October, they moved on to Moodubelle, on the way visiting St. Antony's Church, Kuntalnagar. Paying visit to temples, churches and mosques on their way has been one of the programmes that the group of boys had to undertake in order to pay respect to the places of worship of different religions in order to promote religious harmony among them.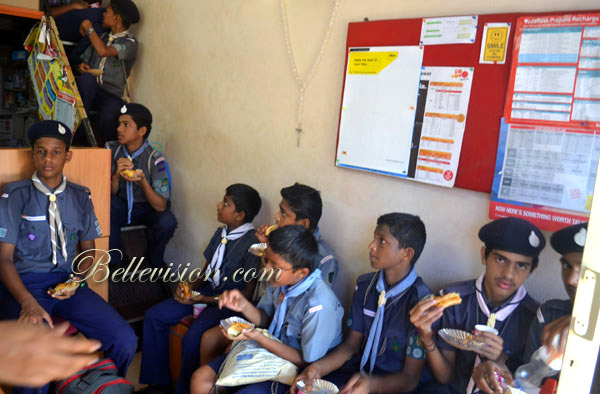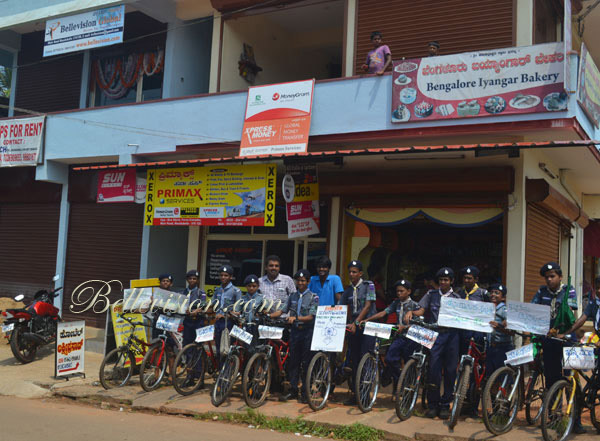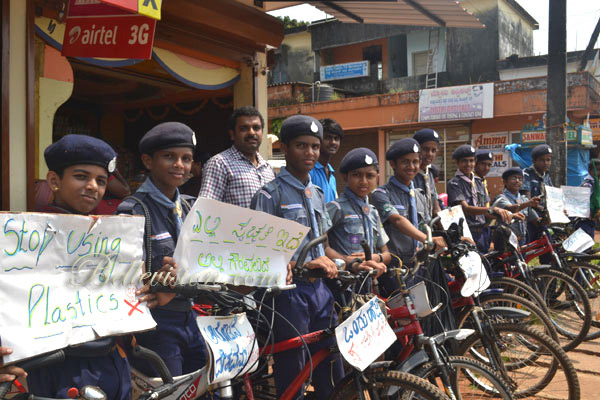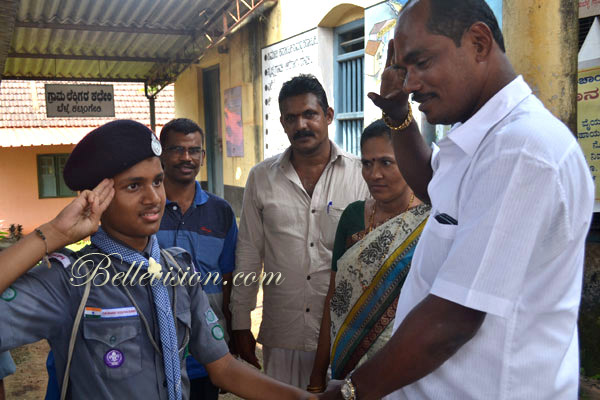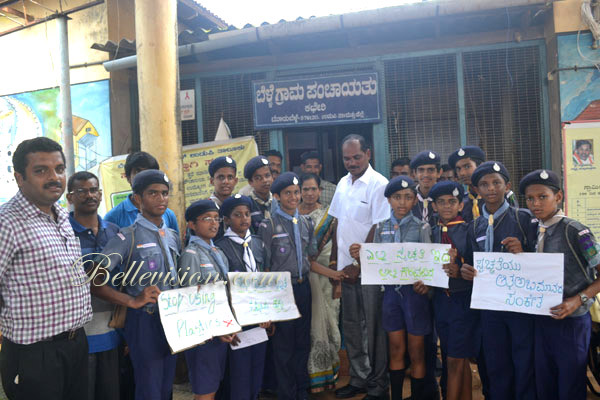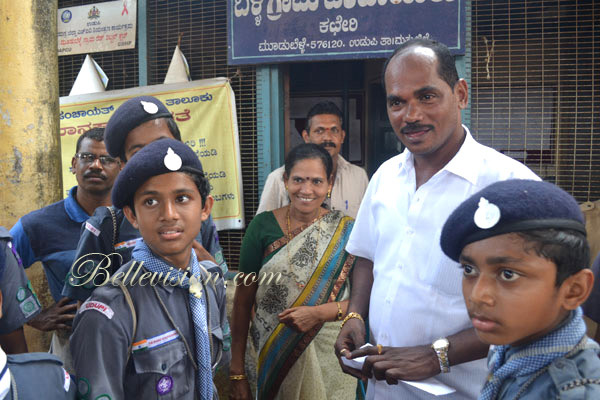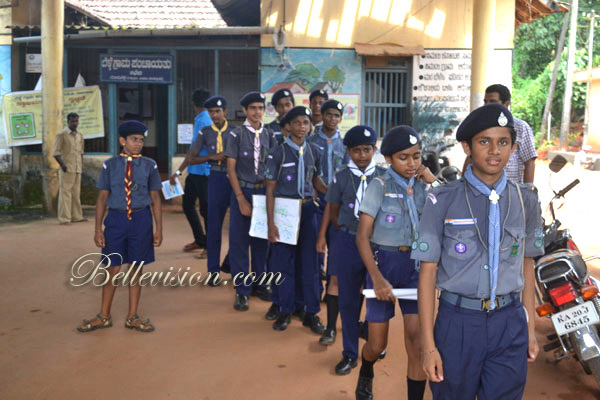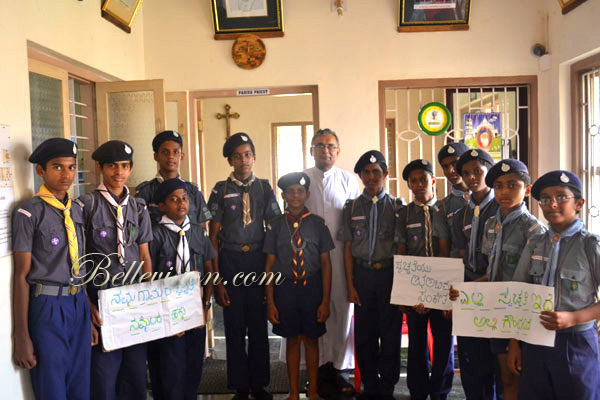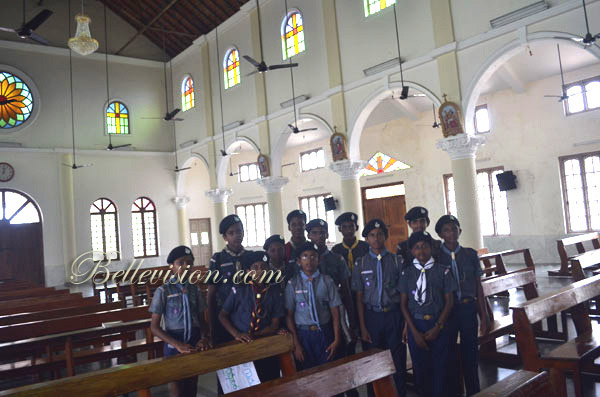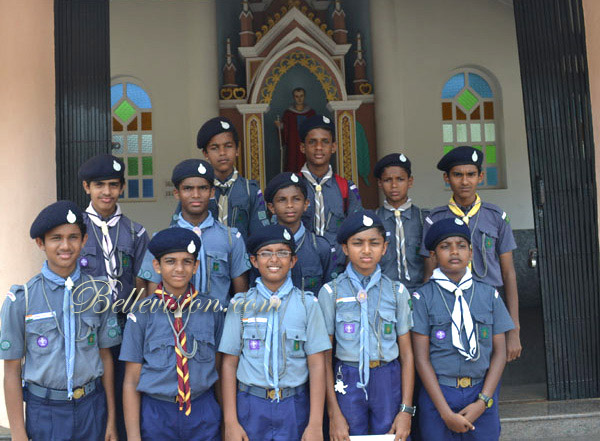 On reaching Moodubelle, Maxim D'Sa, who coordinated their visit, offered them snacks and cold drinks. Later, these boys visited Belle Grama Panchayat office where they were welcomed by Rajendra Shetty, President and Mrs. Benny Quadros, Panchayat Development Officer (PDO).
Next, the group of Scouts and Guides boys visited St. Lawrence Church, Moodubelle where they met Rev. Fr. Joswey Fernandes, parish priest who appreciated their programme of spreading awareness about the need to maintain cleanliness and promote good health.
After viewing the interior of the church and taking pictures near the Shrine of St. Lawrence, the students picked up plastic bags and litter from the side of the road. In the afternoon, these students proceeded to Kunjarugiri and from there back to their residences.