Road Romeos get thrashed for passing love letter to minor girl
Bellevision Media Network


Udupi, 02 Oct 2014: Two workers from Uttar Pradesh who dared to throw love letter at a minor girl were nabbed by the locals, thrashed black and blue and then handed over to the police.
The incident took place at Katpady on Wednesday when a student of 9th standard was travelling home in his school bus.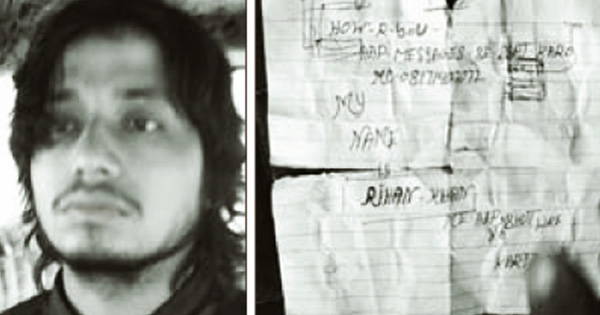 The accused are Mohommad Soib and Sajid from Uttar Pradesh, working as labourers at a furniture shop in Katapady.
It is said that Sajid had written a love letter for the girl and had sought Sajib's help in handing it over to the girl. Sajib seized the opportunity to deliver the letter when the school van of the girl was passing him near his furniture shop.
However, the driver of the school van who spotted Sajib doing something suspicious, he stopped the van. Sensing trouble, the duo started running from the spot. The driver chased the two and within no time group of locals too joined the driver in chasing the two. They nabbed the duo, thrashed them before handing them over to the police. The lover letter drafted in a crumpled piece of paper reads: 'How-R-you'. The writer of the letter who calls himself as Rehan Khan has asked the girl to contact him on his mobile number.
Katapady police later filed a complaint at the behest of the girl's mother. The local residents say that there have been several instances where the migrant workers have been caught in anti-social acts. They have hence urged the police to maintain database of the migrant workers.