Beltangady: Devotional singing brings closer to God - Minister Rai
By Sunil Bekal

Bellevision Media Network


Beltangady, Sep 15, 2014: The cleansing of soul sanctifies the society. If the soul is corrupted the social evils will prevail. The devotional singing will purify the soul and brings spiritual bliss. Even the illiterates can attain spiritual bliss by devotional singing, said state forests and DK district-in-charge minister B Ramanath Rai.
The minister Rai was speaking after releasing Jnana Mandara and Jnana Sindhoora, moral books published by Shantivana Trust, during the valedictory of Bhajan training workshop at Sri Kshetra Dharmasthala, here on Saturday September 13.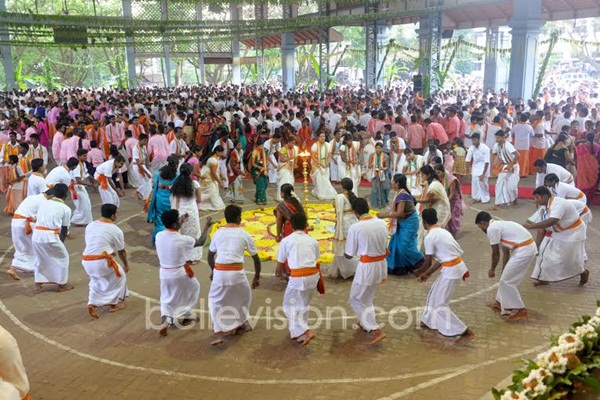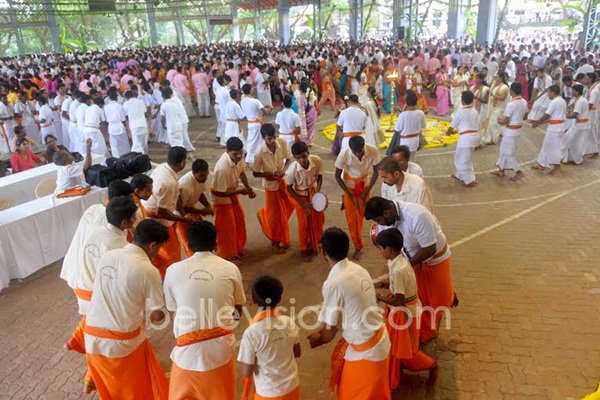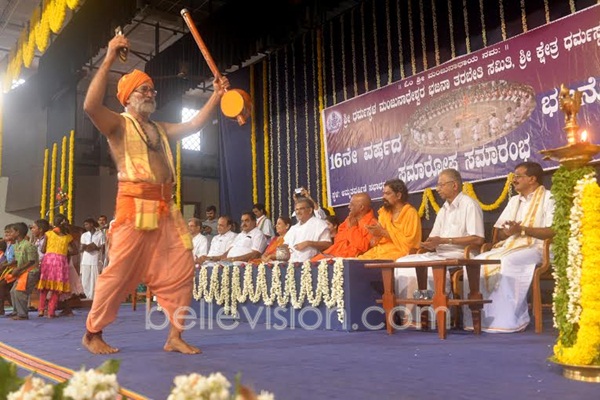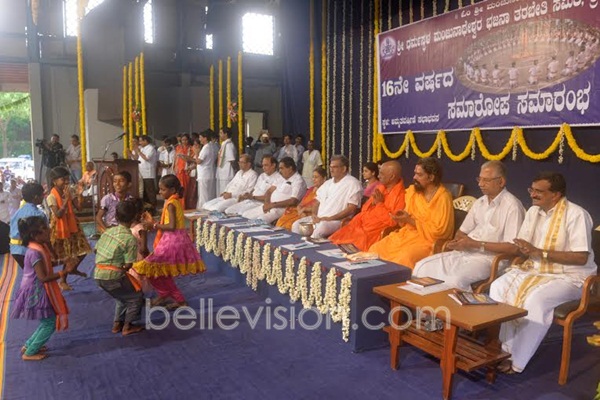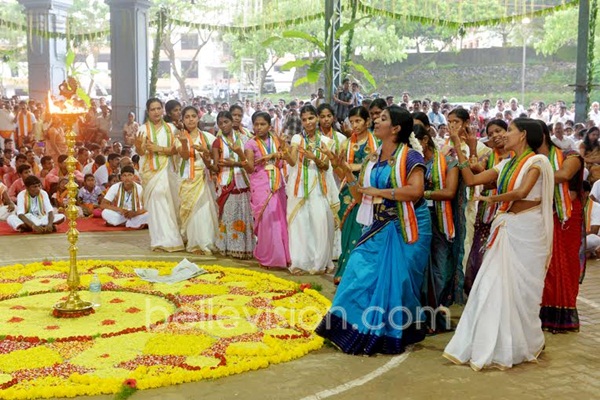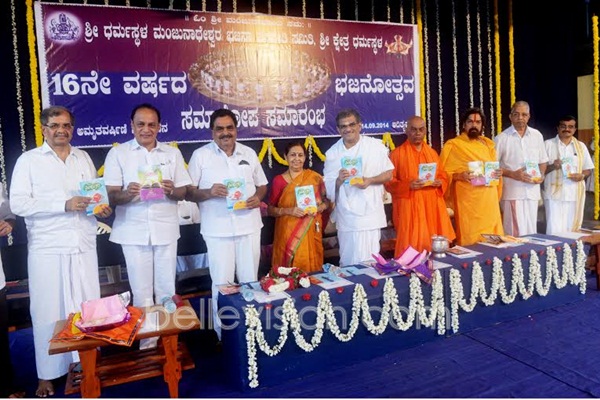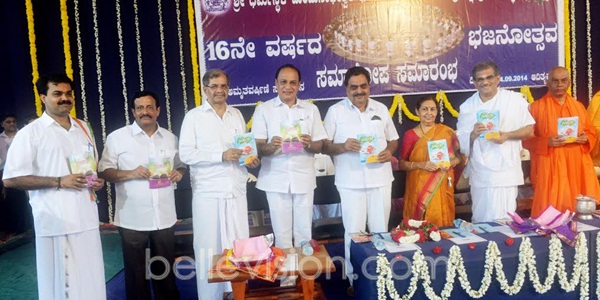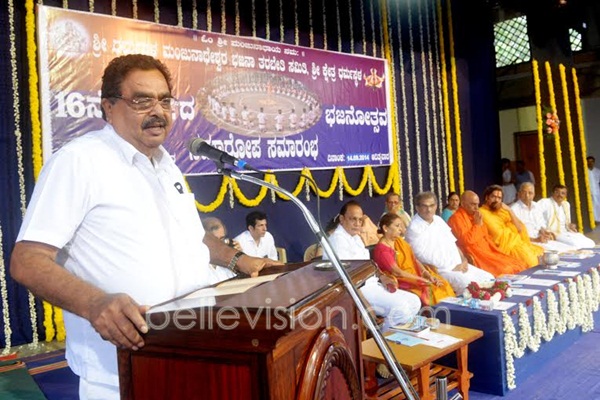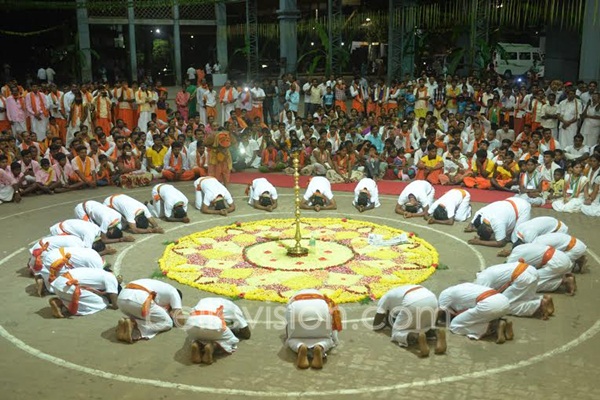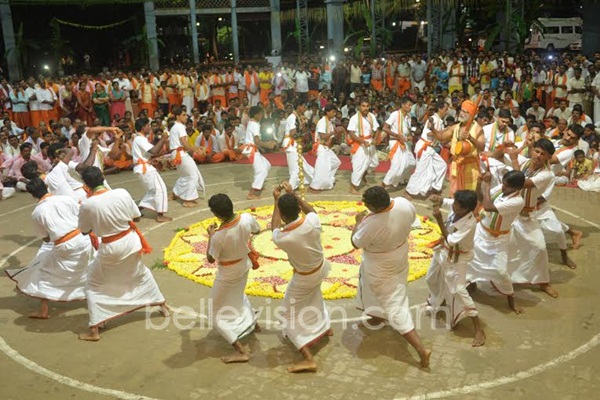 'If we focus on our spiritual bliss like the religious celebrations such as Brahmakalasha is being held in temples; the society with concern for fellowmen and empathy will prevail. The need of the hour is moral education,' said minister Rai. Its through devotional singing the people of different faith, caste and creed can be united for peaceful co-existence, added minister Rai.
The state urban development minister Vinay Kumar Sorake said that it's the age-old Indian tradition to attain spiritual bliss through devotional singing that can reform the society. The human resources can be well utilized by devotional singing as the social evils are on the rise in the nation, said minister Sorake.
Swami Brahmanand Saraswati of Rama Kshetra, Kanyady in his message said that the disregard for religiousness hinders social progress that progresses when there is religious awakening. One can be close to God by worship and devotional singing.
Sri Kshetra Dharmasthala Dharmadikari Dr Veerendra Heggade in his presidential address said that one should live by his words. The worship and devotion should not be restricted to religiousness; instead it has to be way of life. The religious awakening happens with mass devotional singing, said Dr Heggade.
Swami Mohandas of Manila mutt, Hemavati V Heggade, D Harshendra Kumar, Shradda Amit and Pradeep Kumar Kalkura were present on the occasion.