Novena,
May the Sacred Heart of Jesus and the Immaculate Heart of Mother Mary be adored, glorified and loved now, today and forever.
Say this prayer 6 times a day for 9 days, your prayer will be answered.
From, Jenifer
, Belman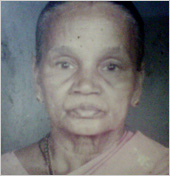 Death Anniversary mass,
Our dear beloved Mother Mrs. Remeza Lobo Wife of Late Louis Lobo Born on 9th March 1936 and expired on 9th january 2013 to pay tribute to her soul we are offering first death anniversary mass on 11-01-2014 at 11 A.M. at St. Lawerence Church Moodubelle followed by Lunch parish hall. Relatives friends are cordially invited.

Tribute from her children.
From, Charles Lobo
, Padubettu/ Navi Mumbai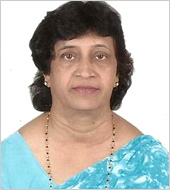 Late Letitia Dora D Souza,B lore,
Remembering Dora on your Month s Mind

Dearest Dora,

You left us beautiful memories,
Your love is still our guide,
And though we cannot see you,
You are always at our side.

In life we loved you dearly,
In death we saw you nearly,
In our hearts you hold a place,
No one can ever replace.

Days ran,weeks flew, one month passed ,
Praying, you left us saying good bye
A lovely cousin,friend and an aunty you have been
Many troubles you have seen

Zalo YEK MOINO Pashar
Sanduvn thuvem ho sovnsar,
Jinyek dek thuji madhur,
Voi Dora thuji thi jini sumadhur.

Dora thu amchya kalzani amar,
Jini sarliyi saadi dayaal,
Karthavum thuka aaz yek moinyacho pranam,
Sarvespor divndi thuka saasnik viram.

Bheteilem athmyak thujya moinyachya ugdasachem Mees,
Sadaim asa amchya mothinth Dora thuzo ugdas.
Magovn dhad amcher kurpeso paavs
Thuji dekiss amchya jinyek yek suhvas.

Sasnacho vishev, Somi thuka divndi
Niranthal prakaas thujer fankovndi,
Anik samadhanen thuzo athmo vishev gevndi.

Shraddanjali sangatha,

Sunny,Matilda anik Ashita
Melwyn,Eliza anik burgim
Bangalore
From, Simon Lasrado
, Sullia/Bangalore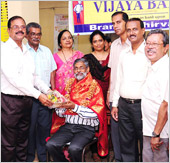 Sri. Sadananda K Shetty,
We Wish you and Your family A Very happy peace, Healthy retired life.


All Vijayees.........Vijaya Bank Shirva
From, S Panduranga Kamath
, Sampige Katte, Ellare, Karkala, Udupi District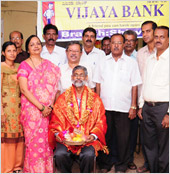 Sadananda K Shetty,
We Wish you and Your family A Very happy peace, Healthy retired life.


S Panduranga Kamath, Vijaya Bank, Shirva, Udupi karnataka India.
From, S Panduranga Kamath
, Sampige Katte, Ellare, Karkala, Udupi District
St. Joseph,
Oh, St Joseph, whose protection is so great, so strong, so prompt before the throne of God. I place in you all my interests and desires. Oh, St Joseph, do assist me by your powerful intercession, and obtain for me from your divine Son all spiritual blessings, through Jesus Christ, our Lord. So that, having engaged here below your heavenly power, I may offer my thanksgiving and homage to the most loving of Fathers.
Oh, St Joseph, I never weary of contemplating you, and Jesus asleep in your arms; I dare not approach while He reposes near your heart. Press Him in my name and kiss His fine head for me and ask him to return the Kiss when I draw my dying breath. St Joseph, Patron of departing souls - Pray for me.
From, Nancy Rebello
, Kanajar / Kuwait
Simon DSouza,
THANK YOU VERY MUCH MR.BENEDICT NORONHA AND PRADEEP FOR YOUR BIRTHDAY WISHES.
From, SIMON
, THIRLAPALKE, MOODUBELLE
St. Lawrence,
St. Lawrence..

Pray For us Have Mercy on us.
From, Arun Steevan Sequeira
, Mattar/Dubai
Fr.Alwyn D cunha,
It's a Great Opportunity to give a thanks to you Fr.Alwyn for your service in our church....spl thanks from us for the great work you have done towards our parish parishnors ,and kindly accept our emotional farewell and we wish all the best for your future and your mission. We always remember you...
From, Alice d souza/Pascal/Lilly/Blany ,Sushmitha fernandes
, Ranganapalke/Kanajar
Leena Lobo,
Dearest Mummy

Happy mother s day to you from all of us.

On this special day we thank you for showering all the love on us and protecting us from all the dangers in our childhood days.

We love you for all the things you have done for us, and making us reach heights in this competitive world.

with lots of Love
your daughters
Ida/hilda/Alfreeda/Veeda/Linda
From, Hilda Dsa
, Moodubelle/Bahrain
Theresa Dsa,
Dear Mai
On mother s day I thank you for all the love and caring you have given us.
Thanks for those sacrifices you have made for us.
Thanks for that cuddles and hugs, which made us happy
Thanks for making us feel secure and strong

Thanks to God Almighty for making you as our mother.
Thank you mai for everything
We LOVE you.

Happy mothers day MAI

with lots of love and prayers
Your Children
Philomena/Partick/Geoffrey/Gretta
Alwyn/Joel/Pakku/Nirmala
From, Joel Dsa
, Moodubelle/Bahrain
thank u,
thank u all of u
From, pritesh thasal
, pune
All my well wishers,
Thanks a lot for your best wishes:

Bellevision UAE,
Fr.Paul Sequeira
Mrs. Priya Castelino,
Mr. Simon Lasrado,
Mr. Vijay DSouza,
Mr. Derick, Sohan and Praveen,
Mr. Adrian Lobo,
Mr. Alban DSouza,
Members, Bellefusion-Bengaluru,
Mr. Ibrahim,
Mr. Michael .L. DSouza
From, Akil Vijay DSouza
, Moodubelle/Bangalore
Hi Allan,
Wish you all the best n good luck for your Bangalore life. As u went for your future wish u all success. Praying to get good job. Thanks for your great support till now. Thank u...
From, Lancy Martis
, Moodubelle
LORD JESUS CHRIST,
Dear Jesus Christ and Mother Mary,

Bless our house as we are completing 20 long Years of dwelling in this house(30th May 1990-30th May 2010) Dear Mother Mary bless and guide us to reside peacefully in this house under your care.Grant us all the happiness today,tomorrow and always.You have protected us for the past 20 long years.Let not evil spirit enter this house and we are asking you to protect us from all dangers.

Asking your mercy,
Sunny,Matilda and Ashita
Bengaluru
From, Simon Lasrado
, sullia/Bangalore
ANDRADE N FLY/ USA,
Thank you for wishing me and for all your prayers and blessings..

Love,
SAMANTHA ANNETTE ALVA
From, SAMANTHA ALVA
, KIDIYYOR/UDUPI
DEAR ALL,
Dear all,

I sincerely thank you all for your loving greetings and wishes sent through phone calls and emails on my Birthday, 22nd January 2010,thus you all made my birthday thoughtful,happy and joyful.

Alex Lewis and BV Saldanha of kemmannu.com
Brian Rego and family,Bangalore.
Franky Saldanha and family,Basrikatte.
Luwiza D'Souza and family,Bangalore.
Surya Cynthia and family,Bangalore.
Sylvester D'Souza and family,Bangalore.
David Winston and family,Bangalore.
Alvet D'Souza and family,Bangalore.
Janet Monteiro and family,Bangalore
Lavina Prakash and family,Bangalore.
Asha,Usha,Bangalore.
Terencia Rego,Bangalore.
Sr.Zelie(Rosely Saldanha)Greater Noida,UP.
Boniface Pinto and family,Bangalore.
Edwin Saldanha and family,Mangalore
Molly Lobo ,Bangalore.
Leena Lobo,Bangalore
Albert D'Souza and family,Bahrain,Mangalore
George,Bangalore
Neha Mercy,Bangalore
Anita Rego,Hyderabad.
Sr.Philomena Shimoga.
Sunanda, Teacher,Bangalore.
Padmini,Teacher,Bangalore.
Roseline,Teacher,Bangalore
Roseline Rego,Kankanady,Mangalore
Vincent Saldanha and family,Muscat.
Gabriel,Bangalore
Jennifer Sequiera,Mumbai.
Diana Veigas and family,Toronto, Canada.
Pamela Tauro and family,Dubai.
Francis Xavier Lobo and family,Doha,Qatar.
Enid Pereira,Bangalore.
Cletus Sequeira,Bangalore
Mrs.Pauline Veigas,Belthangady

with thankful thoughts,

Matilda Saldanha(Lasrado)
Bangalore
From, Matilda Saldanha
, Basrikatte/Bangalore