Thank you for your valuable Picture. Your Picture will be published soon. We appreciate your patience.

-- Team Bellevision Global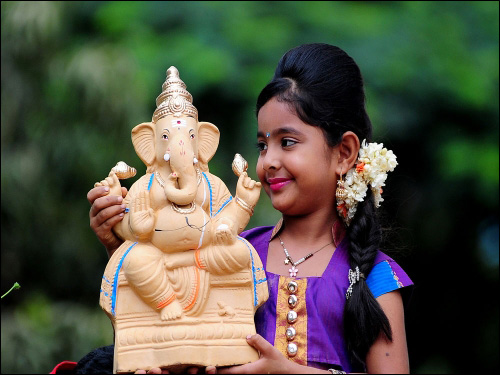 A Little kid Disha Sriram pose with Eco friendly Ganesha idol, on the eve of Ganesha Festival which is largely worshiped by the hindu devotees, at Rajajinagar 1st block in Bengaluru.