Sr. Hilda Mary Lobo: Spreading the light of education in Ethiopia, one of the poorest countries in A
By Dr. Eugene DSouza, Moodubelle

Bellevision Media Network


Udupi, 22 Sep 2013: Serving as a missionary in a remote area of one of the poorest countries of Africa, Ethiopia, for the last 17 years since 1995, Sr. Hilda Mary Lobo of Moodubelle has manifested her love for the people and children of that country. In spite of difficult conditions, the sisters belonging to the Franciscan Missionaries of Mary (FMM) congregation have been carrying on their mission of providing education to the impoverished children of the remote areas and villages in Ethiopia.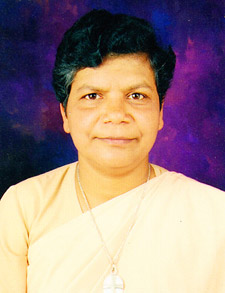 Born on 19 July 1962, Sr. Hilda Mary Lobo is the third among five children, three daughters and two sons of Baptist and Christine Lobo of Thirlapalke in Moodubelle. She had her higher primary education in the Church Aided Higher Primary School and secondary education in St. Lawrence High School, Moodubelle from where she passed SSLC examination in 1978.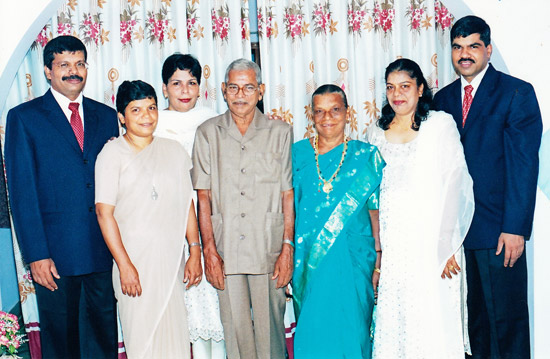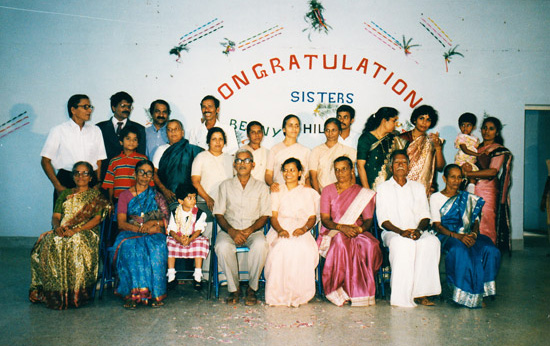 Thereafter, Hilda Mary continued her graduation studies in St. Mary's College, Shirva. Being interested in teaching profession, she did her B.Ed. course in the Vijaya College, Bangalore from 1983-84.
Having completed teachers training course, Hilda Mary might have got a teaching job in any of the reputed educational institutions. However, having felt that she was inclined towards religious life, Hilda Mary, with the permission of her parents joined the Franciscan Missionaries of Mary (FMM) and underwent the pre-novitiate training in Chennai (1985-86), novitiate at Pune (1986-88) and took her first vows in May 1988.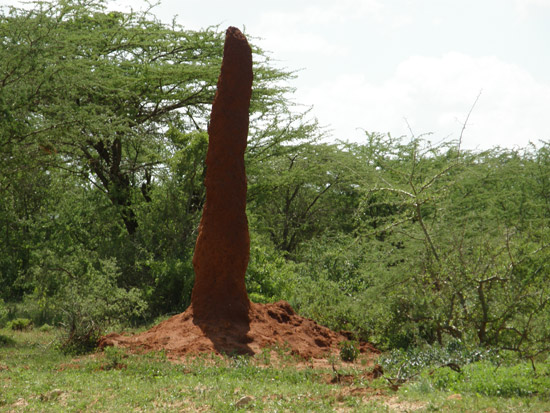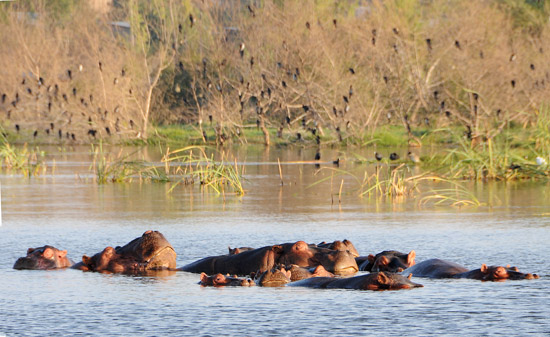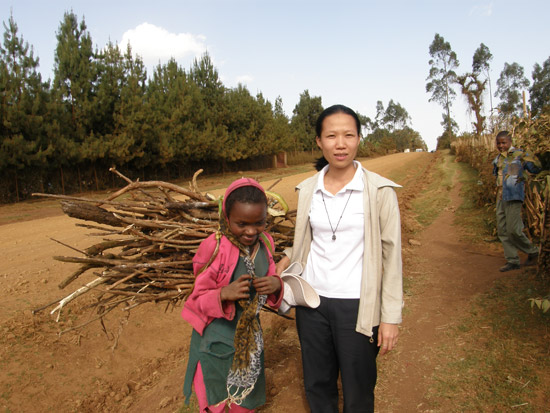 Following her first vows, Sr. Hilda Mary was sent to Ooty Province which is one of the five provinces in India where the FMM sisters render their service. For the first two years she worked as a teacher in the Blessed Alphonsa High School, Kundha. Thereafter, she was transferred to the Nehru Memorial School, Nanjanadu as Head Mistress of the primary section. After two years Sr. Hilda Mary went to Hyderabad for one year to study theology and the following year she was sent to Pune for the preparation for final vows which she professed on 31 December 1993.
After her final vows, Sr. Hilda Mary was sent by her superiors to the East Africa Province. Her first assignment in East Africa was in Kenya where she remained for hardly a month from July to August, 1995. Realizing her ability as a teacher and organizer, her superiors asked Sr. Hilda Mary to proceed to one of the most economically backward countries-Ethiopia where she went on 10 August 1995.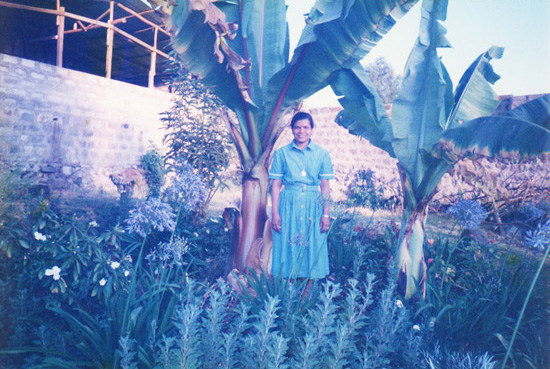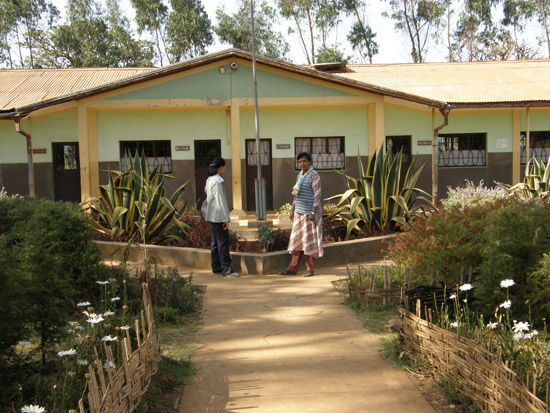 For the first nine years of her missionary work in Ethiopia, Sr. Hilda Mary worked as a teacher in Addis Ababa, the capital of the country. She served as a teacher in two different schools run by the different religious congregations. In 2004, she was transferred to Gosa, to be the director of a diocesan primary school where she is still working.
Gosa is 410k.m. south east of Addis Ababa. It has at an altitude of 2,670 meters. The people belonging to Guji – Oromo tribe are mainly illiterate people living in scattered groups in huts. Cattle rearing is their main occupation. However, since few years they have been cultivating "Enset" (false banana) that is used as one major source of food. Though the national food is "Injera" made of "teff", people in this area use the stem and the root of false banana tree in their diet.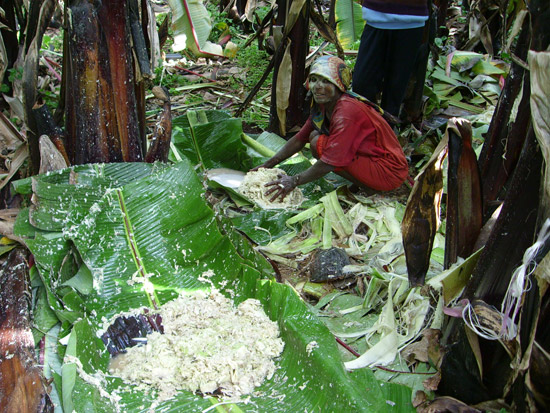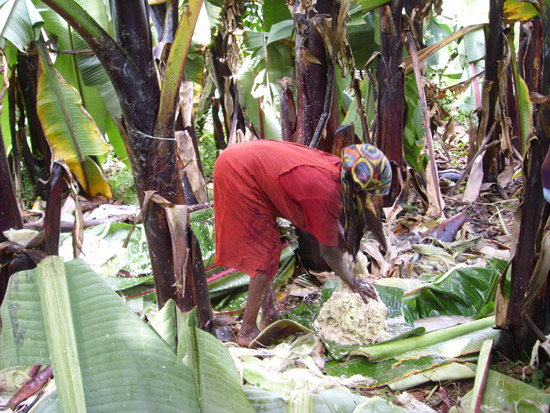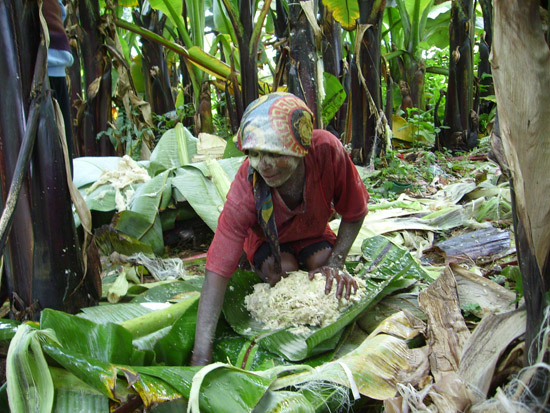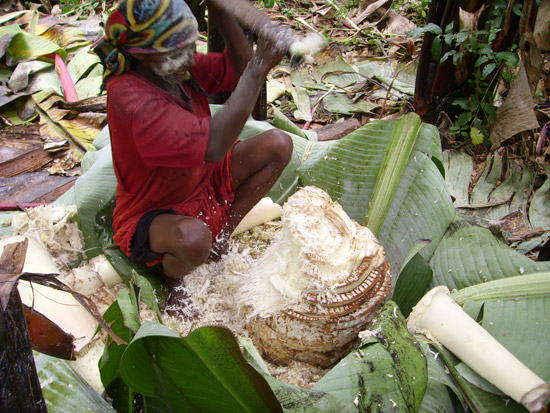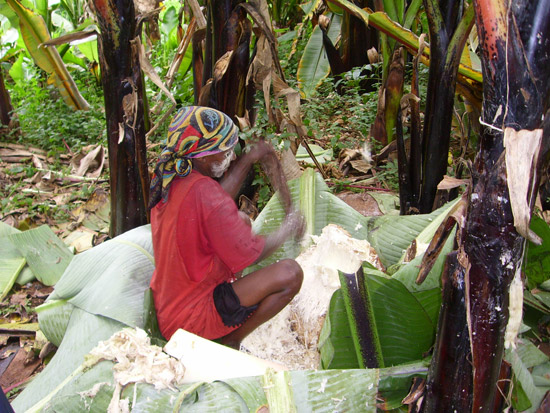 Sr. Hilda Mary says that Gosa Catholic Mission is situated in a very remote rural area without any infrastructural facilities. Until last year there was no electricity in the area. The region is completely cut off from rest of the world as there telephone or internet facilities.
The primary school in the Gosa Catholic Mission centre from grade one to four was started in the year 2000. Because of the constant request from parents and education office, the mission has upgraded the school to sixth standard in 2008. Collectively, the school has 350 students in primary section and around 200 in the K.G. Because of the quality education offered in the school , the local community and the government have been insisting on upgrading this school to eighth standard.
Ethiopia's overall literacy rate is 35 percent. Among males it is 45 percent and females 25 percent. According to Sr. Hilda Mary, in areas like Gosa, with a low income economy the possibilities of the children from poor families studying in school are very rare, especially for girls to go to the city for higher education is not possible because of poverty and unsafe living conditions. The church authorities know that there is great demand from the local community and the need to upgrade this school up to eighth standard. To address the need of the people and to fulfil the request of the government authorities, the Catholic Mission has been working hard. The paucity of funds has been one of the major hurdles in upgrading the school.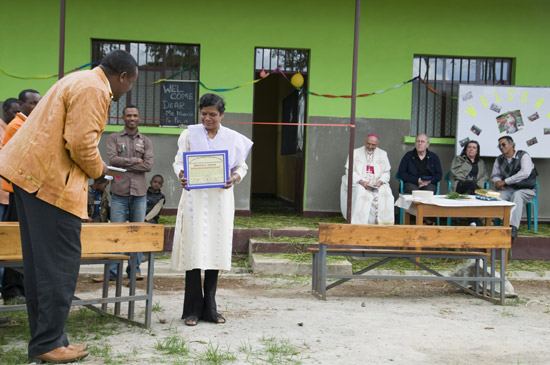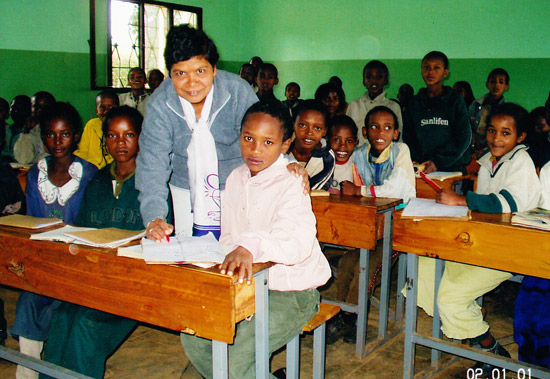 When asked what made her to work as a missionary in such remote area in Ethiopia, Sr. Hilda Mary said that though she wanted to be a missionary, she never dreamt that she would be required to go outside India. In those days when joined the FMM Congregations, her world was only India and thought of working in northern Indian missions. Continuing further, Sr. Hilda Mary said that "Gods ways are not our ways." During the preparation for her final vows she was told that she will be sent to East African region. Though she was apprehensive about going out of India, once she reached Ethiopia she felt quite at home and discovered that, as the founder of the FMM Congregation Blessed Mary of the Passion had said, "The whole world is our home."
Sr. Hilda Mary Lobo is quite content about her work with the tribal people and children in the Gosa region of Ethiopia. She feels that she has been privileged to work with the poorest of the poor and improve their educational, social and economic condition.
About Ethiopia:
The history of Ethiopia, known earlier as Abyssinia, is rich and ancient country in the north-eastern region of Africa. Anthropologist's believe that East Africa's Great Rift Valley is the site of the origin of humankind. It is in Hadar of the Afar region of Ethiopia where scientist discovered the remains of "Lucy" or as she is called by the Ethiopians "Dinkenesh", meaning 'you are wonderful'.
Ethiopia is known to the world as a poor, famine stricken country. Because of drought and famine people think that Ethiopia has nothing but sand and dry bones. But to know the real beauty, its richness of culture and traditions one has to get to know Ethiopia and its people and their rich cultural heritage. Ethiopia is a landlocked country. Except for the Italian occupation for four years, Ethiopia was not colonised by any western powers.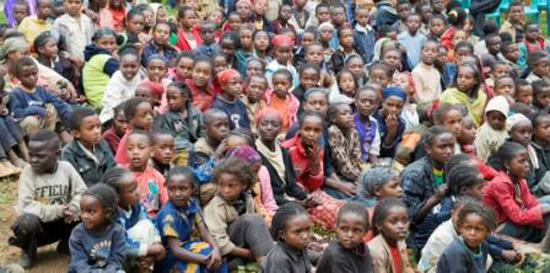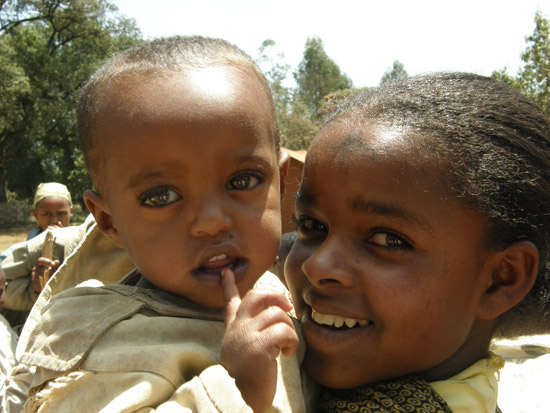 According to 2002 census, Ethiopia's population was estimated to be between 65 and 66 million. Nearly 45% of Ethiopia's population is under 15 years of age. Life expectancy is 15 years. Half of all deaths involve children below 5 years of age. Ethiopia continues to have a very high infant and child mortality rate. Children do not survive for many reasons including drought, malnutrition and diseases. Drought and famine have been frequent occurrences in Ethiopia.
The country's rich history is woven with legends of King Solomon and the Queen of Sheba, who was said to be an Ethiopian. Legend has it that their son, Menelik, brought the Arc of the Covenant with him when he left Jerusalem. It is believed that the Arc of the Covenant now is in St. Mary of Zion church of the city of Axum, in northern Ethiopia.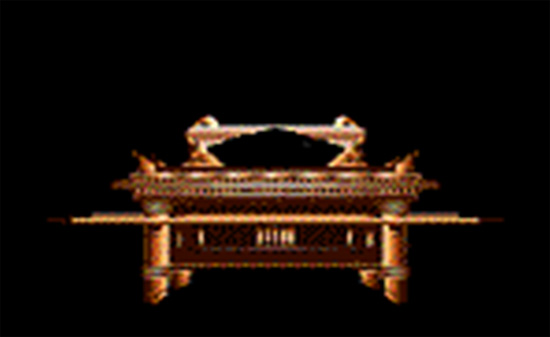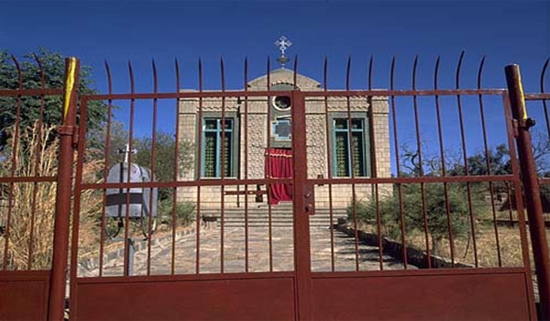 Popular history also recalls the story of King Lalibela, who is said to have built eleven rock-hewn churches which are still in existence today. They are considered the eighth wonder of the world.
Before 1974, Ethiopian Orthodox Christianity was the national religion. Forty to fifty percent of the population is Orthodox Christian. According to Orthodox Church regulations only a priest can enter the inner sanctuary of the church, where the ark of the church's patron saint is located. The ark is considered to be sacred. Only those who feel pure, have fasted regularly and have behaved properly may enter the middle ring to receive communion.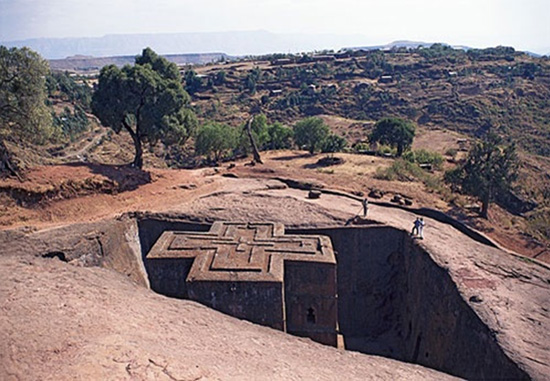 Devout Ethiopians fast for 250 days during the year. Every Wednesday and Friday, 50 days before Easter, 40 days before Christmas and two weeks before Assumption of Our Lady. During these days they do not even eat any animal products like milk, cheese or butter. One can buy fasting food items like cakes, biscuits that are prepared without any milk products. Baptism of Jesus on 19th March and feast of Exultation of the Cross are the biggest Christian festivals in Ethiopia. Ethiopians follow the Eastern rite liturgical calendar. Hence, Christmas is celebrated on 7th January.
Coffee ceremony is observed the occasion for the social gathering among the neighbours, feast days and when there are any visitors. Coffee is roasted and the aroma of the roasting coffee beans is brought to all present there. Then coffee powder was prepared by pounding the beans. Special earthen clay pot that is called "jabana" is used to prepare the coffee and special small cups are used to serve coffee to all who are present there. At least three times the coffee is served.
"Injera" is the national food prepared with the "Teff" flour. Teff is a type of grain grown in Ethiopia. Its plant looks like small grass and the grain is like the grass seeds. The grain looks like Indian Rava. The flour is fermented for two or three days and then prepared on the frying pan like Indian "dosa". It is eaten with some sauce made of gram flour. On Feast days they prepare the special chicken curry called "doro wot" to eat with Injera. Also feast days and for any celebrations Ethiopians eat raw beef. " Kocho" is another staple food that is prepared from "Inset", false banana plant which is commonly eaten by the Ethiopians.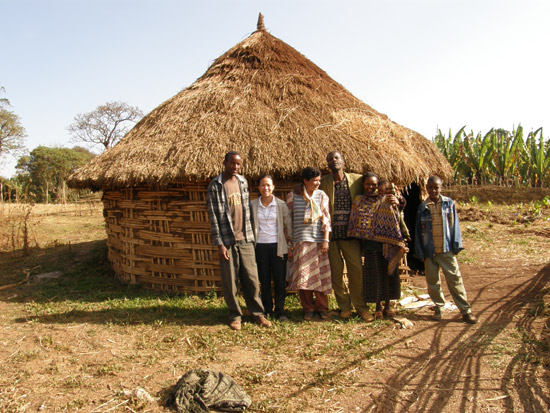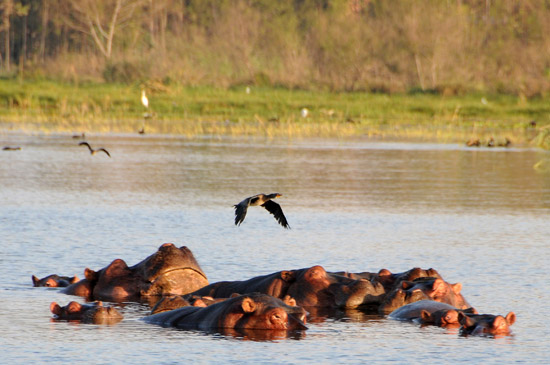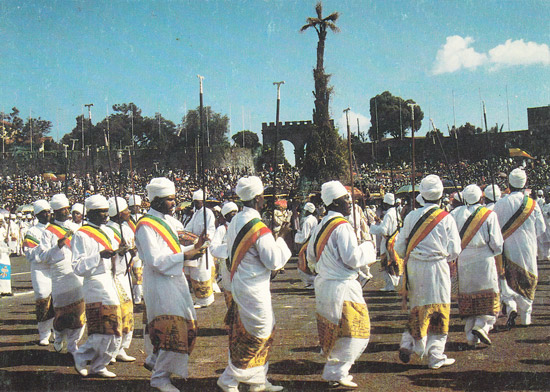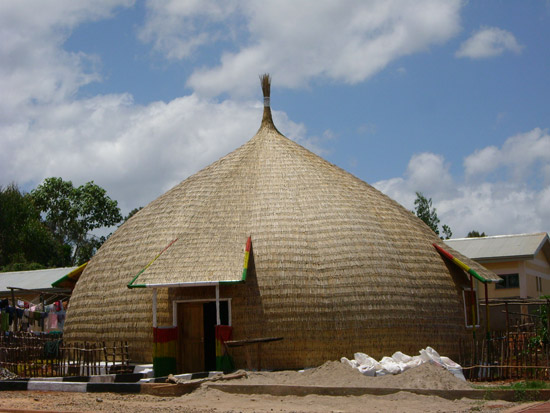 Another important event that all the relatives and clan members are expected to participate is funeral and "lakso" days of mourning after the burial of the deceased. During the mourning period, that is, five or seven or ten days, they put up a tent near the house and the close relatives of the deceased sit in the tent and the other relatives and those who want to express their condolences visit the family during this period of mourning.
In Ethiopia there are more than 60 languages and dialects. The national language is Amharic which has its own alphabet.