John Valerian Tauro: The Genius who has made his 'Budget Mane' into a Mini Museum
By Dr. Eugene DSouza, Moodubelle

Bellevision Media Network


Mangalore, 08 Feb 2012: He owns a house in the Shivbagh area of Bendur in Mangalore called 'Budget Mane' (Budget House). As one enters the modest courtyard, a sticker on the outer-wall of the house amidst the traditional artefacts of the Konkan region kept on the ground and suspended from above, proclaims the house to be a 'Heritage Home'. Close by, a white coloured three wheeler with flashlights and small disc antenna on top gives a message that not only there is something special about this particular three wheeler, but also many more surprises await inside the one storey house which can be described as a 'Mini House Museum'. The genius person, who over the years painstakingly collected various artefacts of interest and put them together at different corners and available space inside his house is an unassuming, simple and courteous person- John Valerian Tauro, a returnee from Kuwait.
My acquaintance with John Tauro was quite recent. I first met him when i was invited to cover the Christmas programme arranged by the Konkan Overseas Returnees Welfare Association (KORWA) in St. Aloysius College Auditorium, Mangalore in December 2011. As the proogramme was in the evening, John Tauro, the PRO of KORWA had made arrangements for my overnight stay at his residence in Shivbagh in Bendur.
Entering John Tauro's house, i felt that i was entering a 'Mini Museum'. After quick glance through the artefacts and pictures on the walls, i could visualise that behind all this there should be a purpose and plan and i wanted to explore in detail not only the artefacts and antiques that John Tauro had collected, but also his career and personality. As i had to return to Belle early morning of the next day, i informed him that i would return and spend some time in his house and do an exclusive feature about his 'Mini House Museum' for Bellevision.com.
Having fixed an appointment to meet John Tauro and explore his 'Mini House Museum', two of us, Commodore Jerome Castelino who is also a connoisseur of traditional artefacts and myself made our trip to Mangalore.
As we alighted from the bus at the Jyothi Circle, John Tauro was waiting in his vehicle to take us to his residence. As we entered the main gate, we got the sight of the modified white three wheeler and the artefacts displayed in the courtyard with the tag "Heritage Home".
John Tauro standing by the side of his favourite white vehicle aptly named 'Valerie' proudly threw open its doors and showed us it's interior. The original Bajaj Auto-rickshaw that Tauro had purchased for about one lakh rupees was extensively modified as per his taste and requirements by Ganesh Auto Works at Pumpwell, Mangalore for which Tauro had to spend additional amount of Rs.80,000/-
'Valerie', a 'mini house' on three wheels looks fancy with small dish antennae and a red horn on the roof-top and two large round lights and horns in front of the vehicle . The interior has a small LCD television, VCD and music player, electric plug point, air cooler, first aid kit, coffee vending machine, reading lamp, a small fan, luggage space, bedding, water heater and cutlery.
Tauro had designed 'Valerie' in 2010 prior to the Commonwealth Games at Delhi with a hope of driving the vehicle all the way to Delhi before the inauguration of the games on October 3, 2010. Tauro, joined by his friend, former Corporator Lancy Serrao ventured on his journey towards Delhi. However, after driving for about 200 kilometres, John Tauro and Lancy Serrao had to change their plans and return back to Mangalore due to bad condition of the roads and the fear of the breakdown of the three wheeler on the desolated roads. Hence, his dream of driving 'Valerie' to the Commonwealth Games at Delhi in 2010 remained unfulfilled. However, Tauro was not disappointed. The very fact that he could produce a unique vehicle that has been the talk of the town and extensive media coverage about his venture including his interview on 'Namma TV' has given Tauro immense satisfaction that his efforts and entrepreneurship has been recognised by the media and appreciated by the people.
As we stepped into the house, John Tauro offered us flat toddy jaggery (Surai god in Konkani, Voli Bella in Tulu) and water in earthen pot, the traditional hospitality in the bygone times, especially in the villages. The taste of the jaggery brought to my mind the vivid picture of the disc-jaggery bundled in the palm leaves that used to be sold in the weekly markets many years ago.
In the visitor's lobby, we were greeted by a scary-looking old man lumped on a chair with the tip of a hooka in his mouth, hands resting on his knees and a dog crouching at his left foot. Just behind him stood the direction pole indicating the different sections of the house and what one is expected to see.
One could not help but admire the way John Tauro has maintained the books in glass cases mounted on the wall. Tauro has been collecting some rare books including the entire set of Encyclopaedia Britannica, National Geographic and Readers Digest. Tauro said that the first book that he had purchased was Arthur Frammer's "Europe on 10$ A Day". He proudly said that after reading this particular book he travelled in different countries of Europe on a budget of 10$ a day.
On the top of the book-shelf one can see figures of varieties of wild animals lined up. On the opposite wall in another shelf various porcelain figurines could be seen arranged neatly. The rest of the wall is covered with framed paintings, both classical and modern. In the visitor's gallery, i was especially impressed by the copy of the Renaissance painting of Mona Lisa by Leonardo Da Vinci, the mask of a Red Indian and the porcelain figurine of a young couple.
Having explored the visitor's lobby, we entered the dining section with elegant French style dining table along with matching chairs and plantain leaves spread over the table presenting a classical ambience to the surrounding exhibits. Tauro had judiciously utilised the available space in displaying varieties of gadgets and artefacts which he had used as well as collected over a period of time.
This section has different types of telephones, musical instruments including harmonium, tablas and even an accordion. Old radio, transistors and a vintage Gramophone with LP records having the pictures of young Lata Mangeshkar and Dilip Kumar on the covers could be seen. A metallic 'chennamane' rests below an old fashioned telephone box. In a cupboard, Tauro has displayed different types of wrist watches and table clocks as well as varieties of torches and cameras.
The view of few colourful lanterns hanging above on a string and just below a monkey perched on the lower rung of a hanging ladder and just behind an assortment of key-chains and the giant spider-web with artificial spider and flies was quite awesome.
Next , we moved to the kitchen towards the right and we were greeted with different types of traditional artefacts made out of materials such as wood, copper, brass, bronze and cane which have become practically obsolete in modern times. The lighter ones have been suspended with the help of strings and ropes tied to wooden frame fixed to the ceiling. The heavier items such as 'shvgo', rice muda, 'morgul' and 'kalsi' kept on the ground against the wall. On the kitchen table, one could see storage jars and even a replica of a 'choola' with wood under the pot. On the side table there were few fancy kerosene lamps.
As we moved out of the kitchen and were about to proceed upstairs to view other interesting sections, Mr. Lancy Serrao, Ex-Corporator and Chairman of Accounts Committee of Mangalore City Corporation and a close friend of Tauro who had helped him in the construction of the 'Budget House' arrived on the scene. He provided few inputs in the construction of the house and the hobbies and social work of John Tauro.
As we climbed up, the walls by the side of the staircase were covered with frames of family pictures and classical and modern paintings. Tauro drew my attention to two peculiar pictures- portrait of five generations starting from the grandmother of Tauro's wife Regina to their granddaughter Ruhi Sasha Ozario. The other being a Chinese ethnic representation of series of men holding different instruments who share common head and lower portion of the body. There were also other vintage black and white portraits of Tauro's parents along with his grandmother, his own wedding pictures and silver wedding portrait. Tauro also showed some of his own drawings and water colour paintings which he had drawn and painted during his school days, a talent that he has still maintained.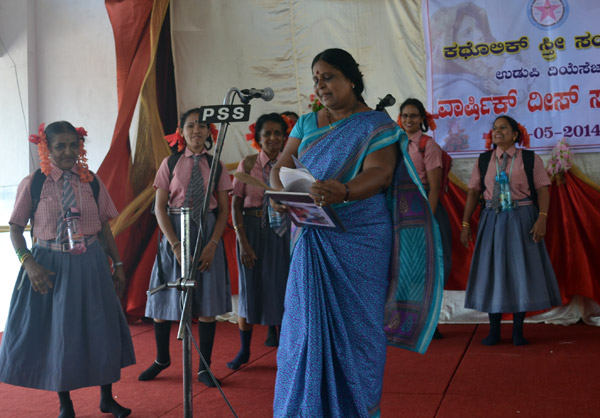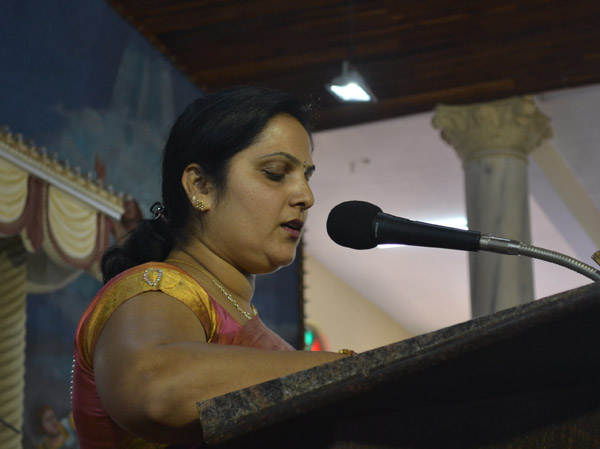 Tauro has converted one of the two bed rooms on the first floor into a 'horror room'. In the dimly lit room, as one enters, he is greeted by weird and scary masks laid on the bed in the form of zombies, demons and ghosts. He specially showed me a log of wood which he had acquired sometimes back with outstretched growth on two sides looking like deformed hands. By placing a mask on the top of the log he could convert it into a scary demon.
On a large table on the gallery of the first floor, Tauro has neatly arranged models of varieties of cars and ball-pens. Even on the wall, he has displayed the pictures of vintage and modern cars. On another table one can see different types of locks and keys, cigarette lighters and playing cards. On another wall there are different posters with intelligent and witty sayings and slogans.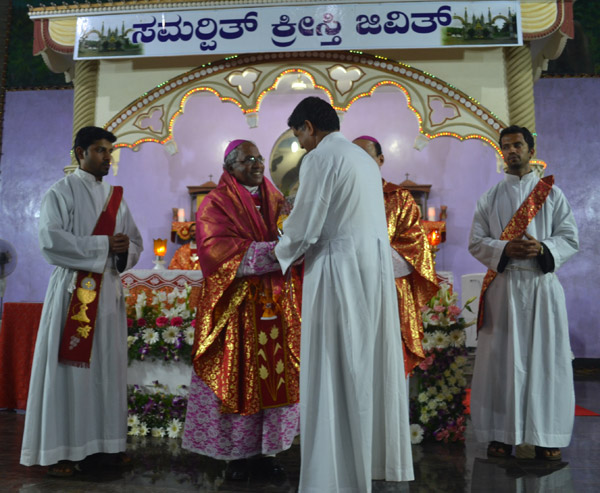 After seeing and learning about the wonderful collection of various traditional and modern, old and new, classical and contemporary artefacts, implements, instruments and paintings and models, we sat down for an interaction with the man behind the 'Mini House Museum'.
John Valerian Tauro was born on September 10, 1946 at Kirem, the only son of late Joachim Vincent and late Bridget Tauro. He had his education in the Pompeii High School, Kirem and completed SSLC in 1964. While in school, John Tauro did participate in various co-curricular and extra-curricular activities such as school parliament, debating, sports, music and painting.
After completing SSLC, John proceeded to Mumbai and did some odd jobs before completing Diploma Course in Air Conditioning and Refrigeration.
Having worked for few years in Mumbai, John got an opportunity to go to Kuwait in 1970 and in 1972 he got a big break being selected as Assistant Mechanic in the Directorate General of Civil Aviation (DGCA). Because of his sincerity and hard work, John went on getting promotion rising from Assistant Mechanic to Chief Mechanic and thereafter to Technical Assistant to Senior Technical Supervisor. After working for 35 years in the DGCA, John retired in 2008.
At the time of his retirement, John was felicitated by Mr. Fawaz Al-Farah, President of DGCA and Director General Engineer Bader Butaiban. They expressed their gratitude for his service and wished him well in his future endeavours. John was also offered the first opportunity to travel on the first direct flight service from Kuwait to Mangalore by Air India Express which scheduled to depart on July 18, 2008. John took this opportunity and came back to Mangalore and the rest is history.
During his service in DGCA-Kuwait, John Tauro had an opportunity to travel to many countries covering five continents. He has been interested in travelling, reading, listening to music, painting and collecting curios and antiques, the hobbies which he still loves to continue. His 'Mini House Museum' is the manifestation of the varied interest that he has sustained.
I was curious to know as to why John Tauro had named his home as "Budget House" for which his reply was that whenever he consulted engineers about constructing a house, they would ask him "What is your budget...?" and when the house was eventually constructed the cost went above the budget, hence the name "Budget House".
John Tauro married Regina from Belman on February 5, 1978. Mrs. Regina Tauro has been working as Staff Nurse in Kuwait. John and Regina are blessed with two daughter-Rithika who is MBA in Finance and married to Ritesh Ozario, son of Eric Ozario, Gurkar of Mandd Shobann; and Monica who has done HRD course and married to Amruth Fernandes from Mangalore. Both daughters are in Kuwait along with their families.
Besides being an innovator and creator of the 'Mini House Museum' John Tauro is a social worker and spends considerable time visiting and helping the needy in various shelters in Mangalore.
As the people have come to know about the 'Mini House Museum' of John Tauro, there has been steady visitors to see the collection of various artefacts that he has displayed in his 'Budget House' and also to peep into his modified three wheeler 'Valerie'. John Tauro said that sometimes the visitors ask him to collect certain antique artefacts or relics if they possess so that he can enrich his collection. Recent visitors to his 'Mini House Museum' included some Sisters and few foreigners from Italy.
Whenever possible, John Tauro makes it a point to attend various programmes that are organised in and around Mangalore. He has volunteered to send reports and pictures to Bellevision of various programmes that he would attend in Mangalore. The Bellevision Team, while congratulating and appreciating the achievements of John Valerian Tauro, welcomes him as a valuable contributor of news and reports to Bellevision from Mangalore.