Pritish Burton D'Sa: The determined youth who cracked the Chartered Accountant (CA) Exam
By Dr. Eugene DSouza, Moodubelle

Bellevision Media Network


Udupi, 21 Aug 2014: He is young, focussed and determined who crossed all hurdles to enter into the highly competitive world of Chartered Accountants (CA) examination in which success rate all over India has been a meagre single digit percentile, last year it was 3 percent and this year 7 percent, and to his delight he passed the coveted final examination in one attempt and realized his dream of becoming the Chartered Accountant, a dream that many entertain but few realize. This is the story of young Pritish Burton D'Sa of Moodubelle, Udupi District who by his towering determination and painstaking hard work proved that anyone with these fine qualities can realize their dreams and build a secured and challenging career in any professional field.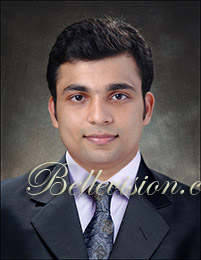 Born on 28 February 1990 as the second son of Mrs. Leena and late Francis D'Sa, Pritish Burton had his education right from primary to secondary in St. Mary's English Medium High School Udupi from where he passed SSLC examination with 90 percent marks. However, he regretted the fact that in spite of his mother, Mrs. Leena D'Sa being a renowned teacher in Mathematics in St. Lawrence Kannada Medium High School in Moodubelle and having her guidance, he scored only 80 marks in that subject which brought down his overall percentage of SSLC marks.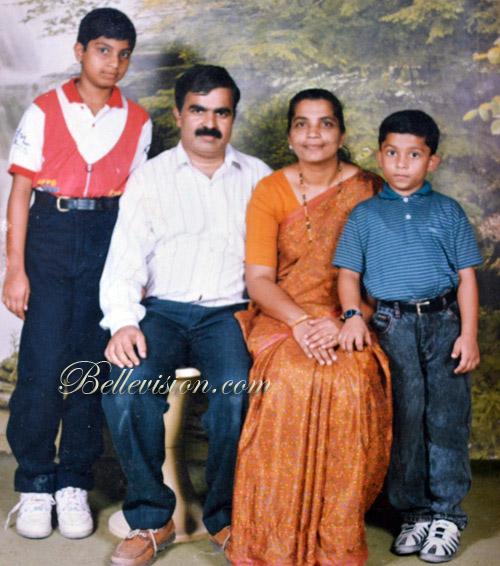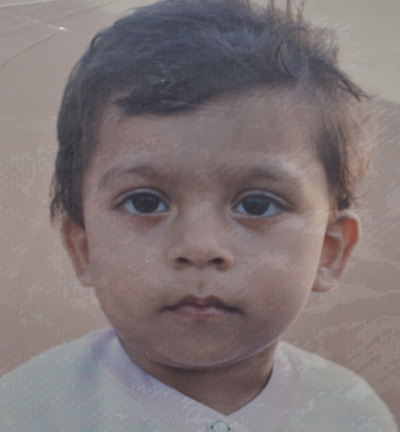 In spite of basking in the glory of his success in CA examination, Pritish Burton in all his humility revealed that while in school, he was an average student and somehow weak in Mathematics. But while he was in the tenth standard, he put in his best efforts and could score an aggregate of 90 percent marks though he obtained comparatively less marks in Mathematics.
Following the creditable results in SSLC, Pritish Burton had to choose between pursuing his PUC education in Science as his mother wanted as she herself has been a post-graduate in science with MSc degree along with B.Ed. or in Commerce as he himself and his father, who was a Commerce graduate, desired. Eventually, he chose Commerce and joined MGM College, Udupi for PUC studies and continued in the same college for his graduation. In 2010, Pritish Burton cleared B.Com. Examination with distinction scoring aggregate 87 percent marks and securing first position among the B.Com. students of his college. This was a great honour that Pritish Burton achieved in the year of the Diamond Jubilee of the MGM College. To add icing on the cake, Pritish Burton was awarded Gold Medal, sponsored by the Corporation Bank as the Best Outgoing Student in 2010.
The crowning glory of Pritish Burton was that while he was in the final year B.Com, he was selected as the President of the Students Welfare Council. He considers himself fortunate for having been the President of the Students Council in the Diamond Jubilee Year of the college (2010). He had a lot of responsibility being part of the Diamond Jubilee Organizing Committee. A number of prominent personalities such as late Dr. V.S. Acharya and Oscar Fernandes attended the functions associated with the Diamond Jubilee celebrations.
As a student, Pritish Burton was good in elocution and had an opportunity to participate in many Inter-collegiate Elocution Competitions and College Festivals where he won many prizes for himself and for his college. He was also invited as judge in Mock Press competitions and as Quiz Master in inter-collegiate competitions and management festivals in various colleges such as PPC, Udupi and Milagres, Kallianpur.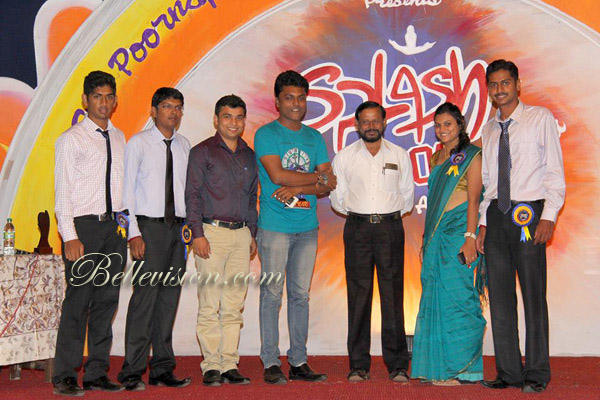 When asked as to how and when he decided to join CA course, Pritish Burton said that in fact he wanted to pursue MBA after completing his B.Com. degree and he had started preparing for the entrance examination. However, while he was in the Final Year B.Com, being selected as the President of the Students Welfare Council and that year being the Diamond Jubilee Year of the College, he was busy in various activities and did not have sufficient time to complete preparatory studies for the MBA entrance examination. Besides, he had to concentrate on his studies for the Final Year B.Com examination.
Further, Pritish Burton said that two of his friends had joined the CA course soon after their PUC examination and had advised him also to follow suit. However, as he was keen in pursuing MBA, Pritish Burton did not take their advice seriously.
Having realized that his original plan of pursuing MBA course after graduation would not be possible, Pritish Burton decided to change tack and began to think seriously about the CA course. Before completing Third Year B.Com, he appeared for the CA Entrance Examination known as Common Proficiency Test (CPT) which he passed with distinction marks. For the CPT, Pritish Burton had to study four subjects-Economics, Mercantile Law, Mathematics and Statistics and Accountancy.
After completing B.Com. studies, Pritish Burton appeared for the Intermediate Examination known as Integrated Professional Competence Examination (IPCE) which he cleared in first attempt as he did the CPT. For the IPCE, Pritish Burton had to study 7 papers in two groups. First Group comprised of four papers-1. Accountancy 2. Business Law-Ethics and Communication 3. Cost Accounting and Financial Management and 4. Taxation. Second Group had three papers-1. Advanced Accounting 2. Auditing and Assurance 3. Information Technology and Strategic Management.
Having cleared the IPCE, Pritish Burton joined three years long articleship in Rao and Swamy Chartered Accountants firm at Udupi with their headquarters at Bangalore. Specifying the conditions to join the articleship, Pritish Burton said that one can join articleship even if he or she clears First Group in IPCE with 50 percent aggregate marks and Second Group papers have to be cleared in course of time prior to appearing for the CA final examination. If one fails to secure passing marks in any one of the papers, he or she has to appear for the entire group. Exemption from appearing for any paper is given provided one scores above 6o marks in that paper. This exemption is subject to three attempts in those papers which the candidate had failed to clear.
While undergoing articleship training in the Rao and Swamy Chartered Accountants firm, Pritish Burton had an opportunity to audit the accounts of some of the reputed financial companies such as Life India Corporation (LIC), Corporation Bank, Power Transmission Corporation Limited, etc.
After getting trained in the Chartered Accountants' firm Rao and Swamy for two and half years, Pritish Burton appeared for the CA Final Examination in May 2014. For the Final CA Examination, Pritish Burton had to study 8 papers in two groups. First Group comprised of-1. Financial Reporting 2. Strategic Financial Management 3. Corporate and Allied Laws and 4. Auditing and Professional Ethics. Second Group comprised of-1. Advance Management Accounting 2. Information Systems and Control Audit 3. Direct Tax Laws and 4. Indirect Tax Laws.
When the results were announced on 8 August 2014, Pritish Burton was pleasantly surprised to see his name in the list of those candidates who were successful in the examination. The performance of Pritish Burton was creditable due to the fact that the all-India percentage of passing this year was just 7 percent. Last year, it was 3 percent. Only four students from Udupi and Shivmoga Districts could make it to the list of the successful candidates.
On 15 August 2014, Pritish Burton was felicitated by the Southern Indian Regional Council of the Institute of Chartered Accountants of India (SIRC of ICAI), Udupi Branch for his stupendous success in clearing the CA examination in first attempt.
When probed about his success in cracking in first attempt the difficult CA examination, Pritish Burton said that he had never attended any coaching class either for his B.Com. studies or the CA course. He believed in self-study and availed whatever time he could for studying the books and material necessary for appearing for entrance, intermediate and final examinations.
Prior to appearing for the crucial final CA examination, Pritish Burton had four months leave. He made full utilization of this leave and concentrated on his studies on an average of 12 to 15 hours per day. As the examination approached, he even spent 15 to 20 hours in study.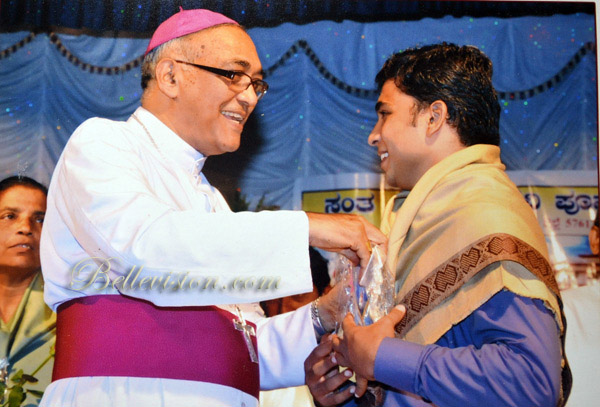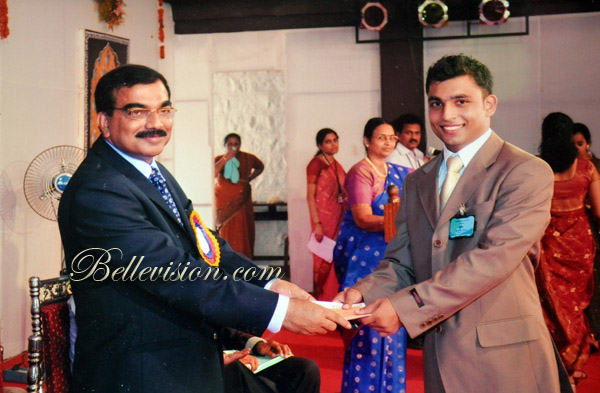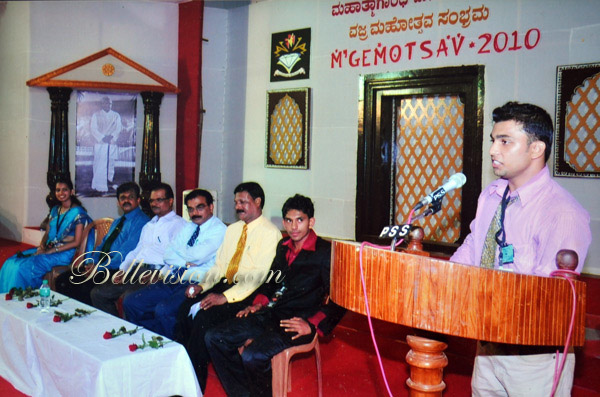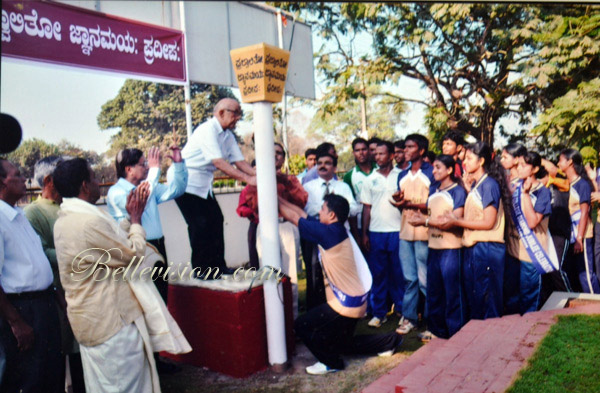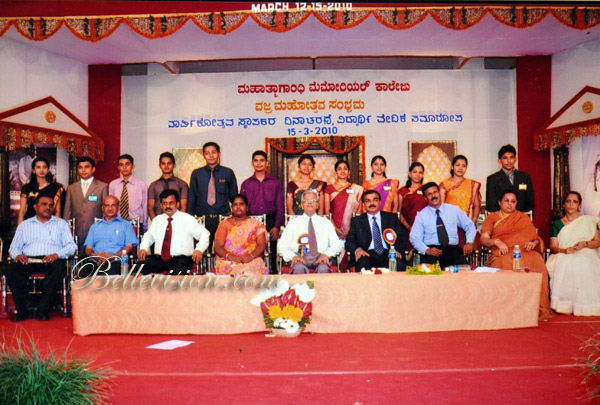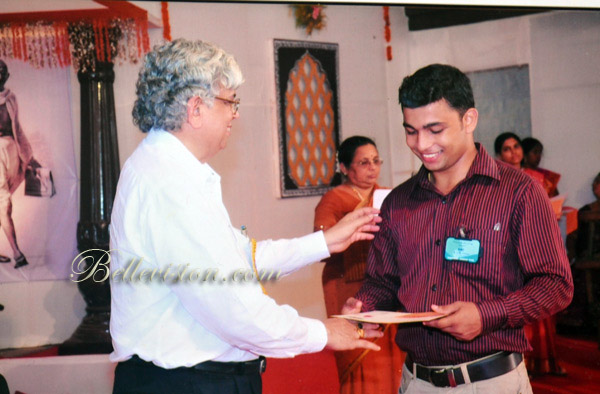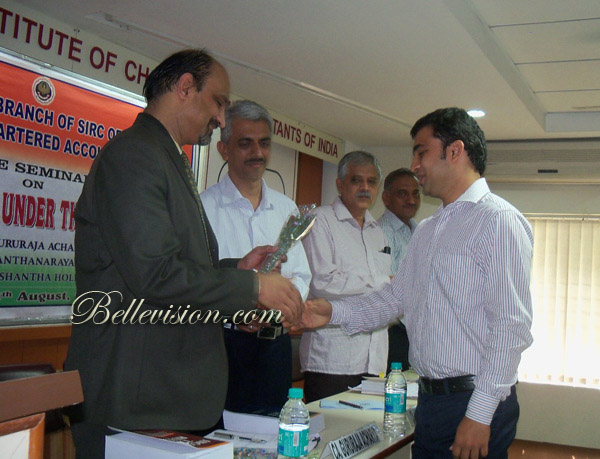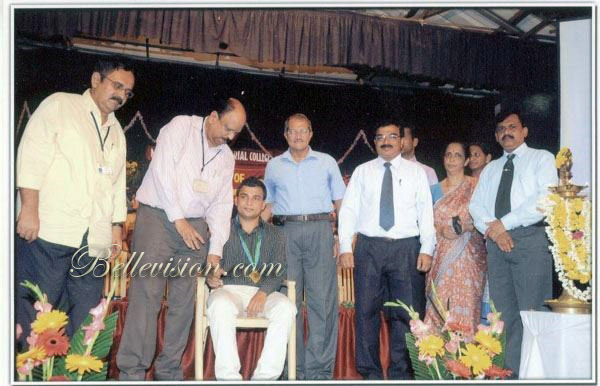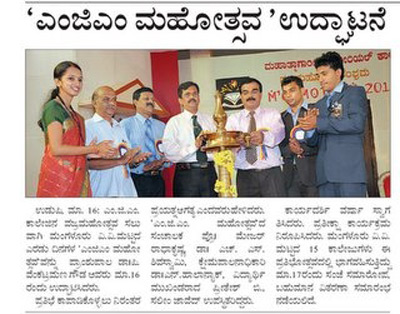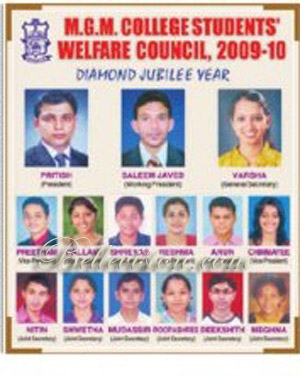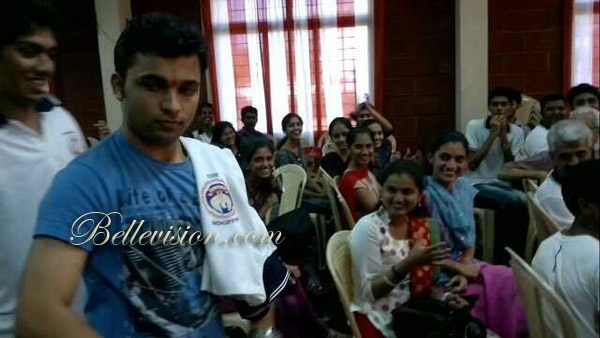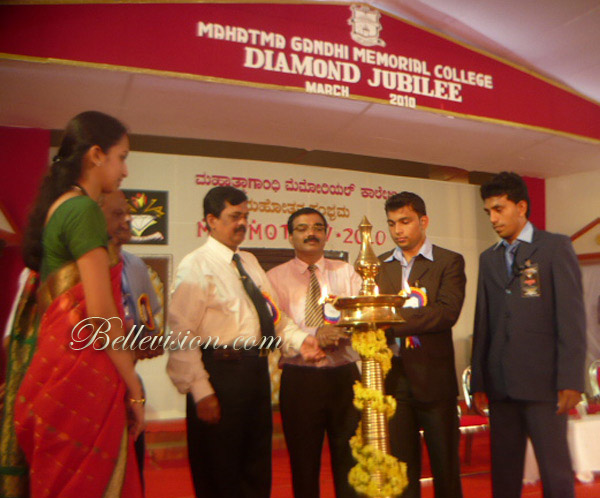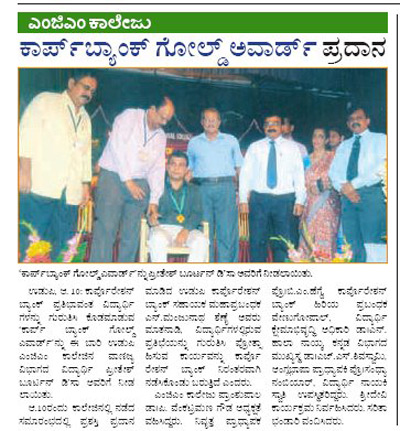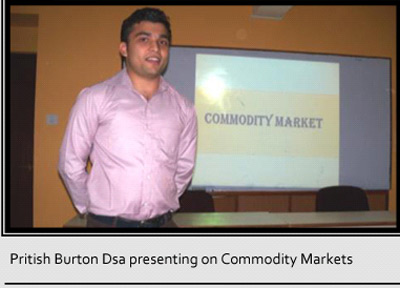 Mrs. Leena D'Sa, mother of Pritish Burton said that she was fortunate for not having had to spend much money on the CA course of her son. She had to pay only his examination fees and for the books and study material. This was chiefly due to the fact that unlike many aspirants for CA, Pritish Burton concentrated on self-study rather than attending coaching classes which would have cost not less than a lakh of rupees. Mrs. Leena further said that since the death of her husband Francis D'Sa in November 2006 due to prolonged illness, she had to look after their two sons and help them in completing their education. She is proud about both her sons as they completed their professional courses without placing any heavy financial burden on her. While being elated with Pritish Burton's great achievement, Mrs. Leena hopes that he will get a better job as a Chartered Accountant.
According to Pritish Burton, among the professional competitive courses, CA is the cheapest provided one relies on self study. The various examination fees and cost of the books and study material would be within the range of Rs.40,000 to Rs. 50,000. However, those who aspire to be successful in CA examinations have to be determined, focussed and hardworking.
There are plenty of job opportunities for those who clear the CA examination. Having posted his Curriculum Vitae (CV) in some of the job sites soon after receiving his CA results, Pritish Burton has been receiving interview calls from a number of companies. Though he would appear for these interviews, he is banking upon the institutional placement programme in which some of the reputed financial companies would be participating.
Pritish Burton's elder brother, Naveen who is a Software Engineer along with his wife Prewal has been working in Dubai. While being grateful to both of them for their unstinted support in his pursuing the CA course, Pritish Burton gratefully remembers his grandparents late Mrs. Leticia and Louis D'Sa and great grandfather late David D'Sa.
In spite of cracking the challenging CA examination in his very first attempt, Pritish Burton is an embodiment of simplicity and humility. His simple smile enhances his pleasing personality and gives a picture of a young man who has a great future. Though shy of publicity, Pritish Burton agreed to give this interview when he was convinced of the fact that his achievements would be an inspiration for other young men who would like to follow his example.
In this competitive world, Pritish Burton is a role model to youngsters who dream of achieving professional degrees and qualifications as he has proved that one can achieve the impossible provided he or she has great dreams and determination and hard work to fulfil those dreams. By clearing all the examinations associated with CA- entrance, intermediate as well as final by first attempt, Pritish Burton has shown the way that by a strong will power and regular and systematic study one can crack any difficult competitive examination and achieve success even in first attempt as he had done.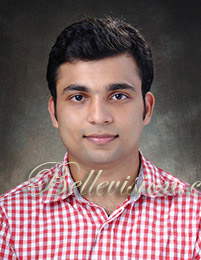 Bellevision.com while congratulating Pritish Burton D'Sa on his stupendous achievement wishes him well in his future endeavours.