Prajoth D'Sa: Opens a new chapter in Konkani Music Album with his maiden CD-"Udi Udi"
By Dr. Eugene DSouza and Alphonse Mendonca

Bellevision Media Network


Udupi, 26 Jan 2014: It is heartening to witness and experience the emergence of a number young talented persons especially in the singing and music field in Konkani language. The tradition of Mangalorean Konkani Music that had been set in motion by legendary composers and singers such as late Jerome D'Souza, Henry D'Souza and late 'Konkan Kogul' Wilfy Remimbus has been continued by a score of young composers and singers who have been making waves in live concerts as well as by bringing out CDs. Among these present talented composers and singers Prajoth D'Sa, a software engineer by profession and a passionate lover of music by choice has been trying to experiment in different genres of music and incorporating it in Konkani singing by bringing out his maiden CD named 'Udi Udi' that has already seen third edition.
Prajoth's interest in music and singing goes back to his childhood while he was studying in the higher primary school. As in the case of many young singers, the Church Choir was his first school of singing where he had ample opportunity to manifest his talent as a melodious singer. Prajoth says that it was Rev. Fr. Xavier Pinto, the then parish priest of Milagres Church, Kallianpur encouraged him to sing and nurture his talent which instilled in him a sense of confidence and love of music.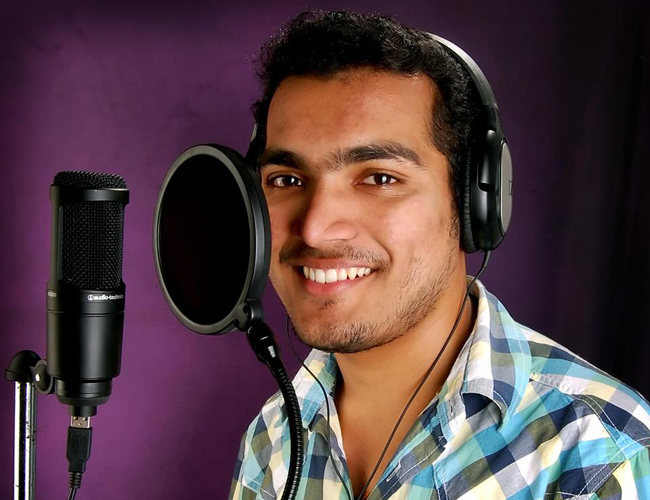 Having discovered his talent in singing, Prajoth went on to participate in singing competitions as he progressed in his journey of education and won a number of prizes. He got a big break in singing when he performed for the first time on stage for 'Red Cross Utsav' in Udupi while he was studying in the tenth standard. Thereafter, Prajoth never looked back and went on refining his singing techniques and participating in inter-collegiate state level singing and music competitions. In 2010, Prajoth got an opportunity to perform at Kevin Misquith's concert at Suratkal that further enhanced Prajoth's confidence and set him on the path of success as a singer and composer.
Born on 6 December 1990 as the third son among three children, one daughter and two sons of Peter D'Sa who is presently retired after serving for many years in State Bank of India and Mrs. Lilly D'Sa, retired as the Headmistress of St. Joseph's Higher Primary School, Kallianpur, Prajoth had an exemplary family background. His sister-Pearline, who is married and settled down in the U.S and brother Prajwal who is working in Bangalore and Prajoth himself have engineering degrees and are doing well in their profession.
After completing education up to PUC in the Milagres Group of Educational Institutions at Kallianpur, Prajoth pursued Bachelor of Engineering degree in Computer Science at Moodlakatte Institute of Technology, Kundapur. In the final year of his BE studies, Prajoth had the distinction of being awarded the 'Best Outgoing Student'. Presently, he is working as a software engineer at Invenger Technologies, Mangalore.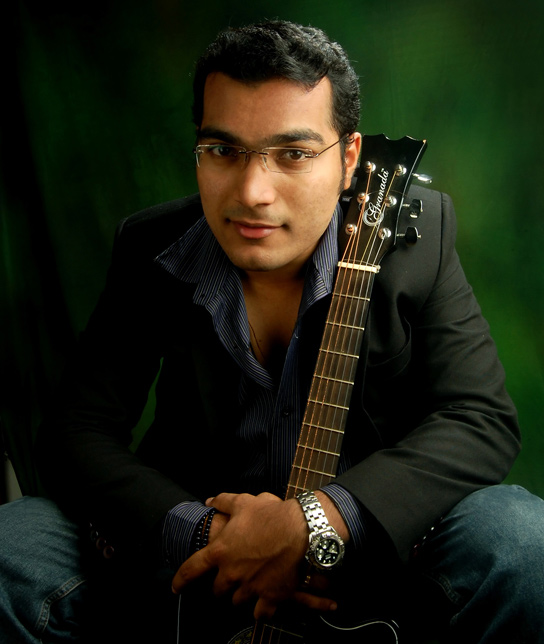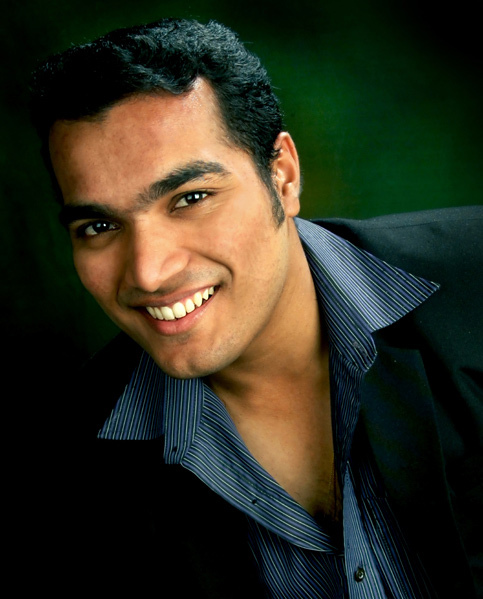 Right from his childhood, besides developing a keen interest in singing and music, Prajoth had been an accomplished sportsman. While in College, he represented his college and participated in the District level Badminton Tournament. He had also participated in inter-collegiate volleyball tournaments. His other hobbies include stamp and coin collection. However, it was singing and music that remained a passion with Prajoth. While doing full justice to his profession as a software engineer, Prajoth intends to tread the path of singing and music step by step and take a leap forward after gaining sufficient experience and confidence.
So far Prajoth's journey in the music world is quite successful. He has already sung for over 35 Konkani Albums; has been a part of 50 plus recordings that include jingles, short films, movies, voice-overs, etc. Besides these, Prajoth has sung in over 20 concerts, live shows, TV and Radio shows.
Prajoth has had his dream come true when he got an opportunity to sing in Wilfy Nite and Mandd Sobhann's Legacy show. Moreover, he made his foray in the Kannada film world when he was asked to sing in the movie 'Amrita Bindhu' and also in the Hindi film "Kuch Alagsa" a movie with social message. Being nominated as one of the top three singers at the Fifth Global Konkani Music Awards in the Best Singer Male category was the feather in the cap of Prajoth's singing career.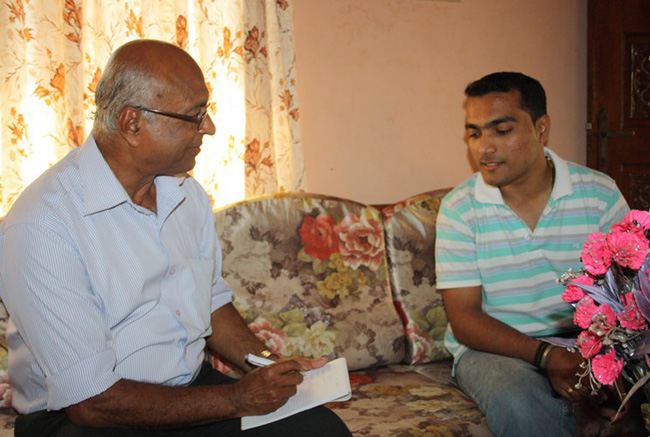 Having realized that the music world is very vast, Prajoth has been developing his talent in singing in different languages including Konkani, English, Kannada and Hindi. Within a short period, Prajoth has gained a lot of popularity and fan following all around the globe and is being keenly followed through his cover versions on YouTube and Facebook.
Experimentation in singing and music has been one of the hallmarks of Prajoth. He is the first person in Konkani music world to record an 'Acapella', a form of music without the use of musical instruments. His 'Acapella' cover of a hindi song 'Mera Mann' sent out waves on the social media. Roshan Belman triggered Prajoth to record one of his songs in the 'Acapella' format for his recent album 'Tunch Tum' which is first of its kind in Konkani music.
Having had sufficient experience and exposure in the music field, Prajoth ventured into producing his own music album "Udi Udi" that was released recently on the Christmas Day 2013 at Milagres Cathedral by Rev.Dr.Gerald Isaac Lobo, the Bishop of Udupi Diocese. The album became an instant hit as over 2,000 copies have already been sold and the third edition is already out in the market.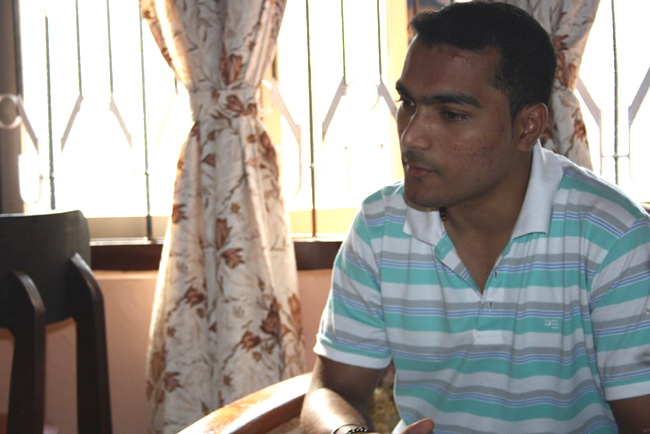 Speaking enthusiastically about his maiden CD "Udi Udi", Prajoth said that it was his friend Roshan Crasta of Bela working in Israel encouraged him to try his hand at producing the Konkani Album. As producing an album involved a lot of efforts and expenditure, Prajoth was little hesitant. However, he got support from 'Konkan Ghar', Riyadh of Eric D'Sa of Shankerpura who came forward as title sponsors and Roshan and Shirley D'Souza of Kallianpur who are presently in Kuwait who supported the project as the main sponsors. Music Sponsors are: Rita D'Souza, Kallianpur (Israel) and Wilfred J. Lewis of Brahmavar (New York). Besides, other production sponsors too lent their helping hand by which the unique Konkani Album could see the light of the day and instantly become popular because of its novelty.
Besides Prajoth, the singers who contributed to the "Udi Udi" include Vinay Lewis of Kallianpur who was the winner of the first edition of Gulf Voice of Mangalore, Eden D'Sa of Shankerpura, Meghana Saldanha of Udupi, Alexis D'Souza of Bangalore, Joshal D'Souza of Ujire (Abu Dhabi). Music of this album was arranged by Vanil Veigas of Permannur based in Bangalore. Dolvin Mendonca has set music for one of the songs "Ye Chedva" in the album. The lyrics for the songs have been penned by Lloyd Rego, Taccode, Roshan Crasta and Kishoo Barkur. Ms. Jyothi Venkataraman has composed a Hindustani classical track 'Parath Parath' sung by Prajoth.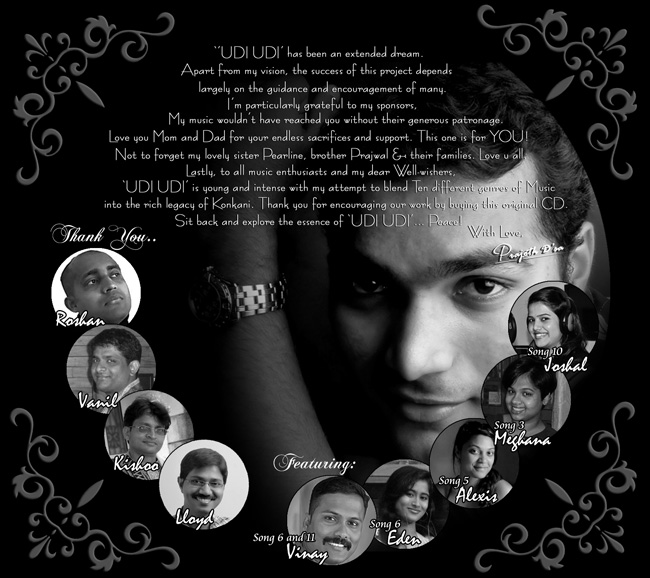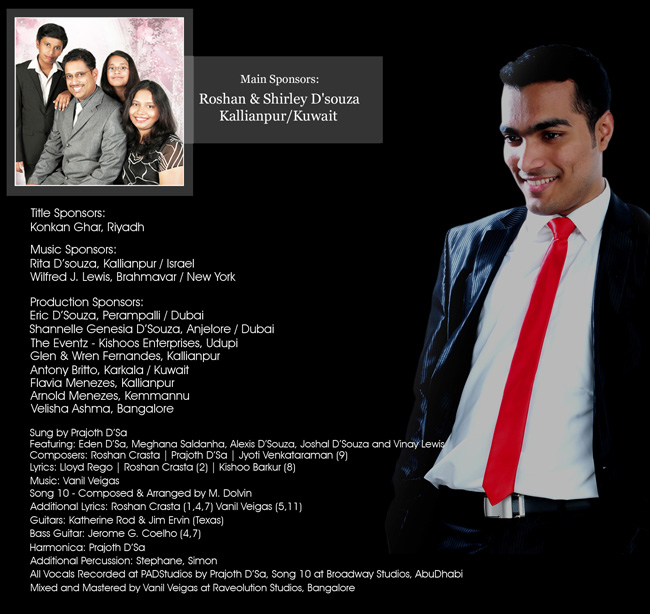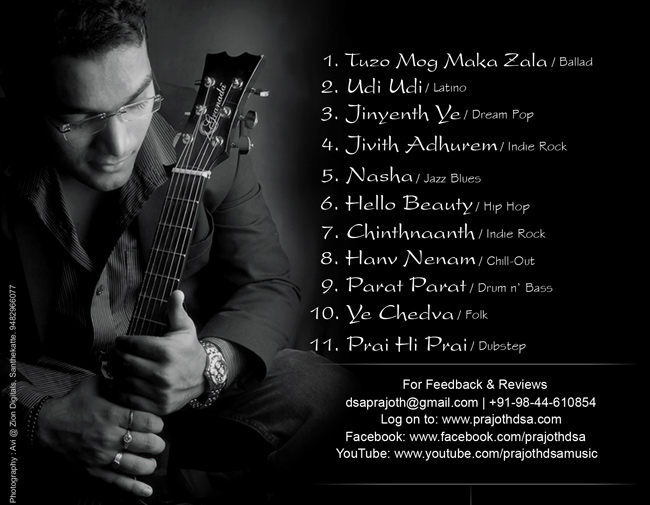 The album "Udi Udi" is comprised of 11 songs with different genres of music from around the world blended into the rich Konkani musical heritage. These include Ballad, Latino, Dream Pop, Indie Rock, Jazz Blues, Hip Hop, Chill-Out, Drum n' Bass, Folk and Dubstep.
When asked as to how he manages both software profession and passion for music, Prajoth said that he does not compromise with his profession and concentrates fully in his work. However, during whatever time he can spare and holidays he is fully engrossed in his music and singing. For this purpose he has set up a studio at his home which he calls PADStudios(Prajoth Antonio D'Sa Studios).
During the interaction with Prajoth, Alphonse Mendonca and myself found him to be quite down to earth, enthusiastic and forthcoming. When asked about his inspiration in the field of singing and music, Prajoth said that he greatly admires Kishore Kumar and K.K. as both of them achieved great success without any formal training. He feels quite happy to be in the company of the established and upcoming Konkani singers whenever he has to participate in any live concert or sing for different albums. He does not feel that there is any competition between different singers. Every one of them has been manifesting his or her inborn talents endowed by the Almighty.
Prajoth D'Sa, the new singing sensation who is rising in the horizon of Konkani Music has bright future. With his love for music and innovative quest Prajoth can rise to greater height and carve a niche of his own in the tower of Konkani singing and music.
Bellevision congratulates Prajoth D'Sa on the release of his maiden Konkani Album and wishes him success in future ventures as well.