Expert Lecture on Indian Accounting Standard 16 (IND AS 16) - Property Plant and Equipment
By Prof. Archibald Furtado

Bellevision Media Network


Udupi, 06 Nov 2023: A series of Lectures and workshops are underway, in different first Grade Colleges in the surrounding, especially conceived, designed and framed by Prof Ganesh Nayak, from Milagres College Kallianpur, who had a distinct experience and in-depth knowledge of above subjects to M.Com students in the past few years, for the benefit of B.Com students in the past few weeks.
Now it is the turn of Cross land First Grade College in Chantar, Brahmavar, on 3rd & 4th November, 2023 to familiarise with Ind AS 16 -(Indian Accounting Standard 16), which is of paramount significance not only to those who make a career in Accounting in India but also those aspiring to be Operations Managers, Financial Consultants, Taxation and economic advisers.
Ind AS 16 plays a crucial role in accounting and financial education for students in India. Ind AS 16 is of great importance to students as it forms the foundation for accounting and financial reporting of property, plant, and equipment. It equips students with the skills and knowledge required to interpret financial statements, make informed financial decisions, and comply with accounting standards, all of which are vital in various accounting and finance-related careers.
An IQAC took initiative to organize an expert lecture on Indian Accounting Standard 16 (IAS 16) - Property, Plant, and Equipment was held on October 03, 2023 and October 04, 2023 at Final year lecture hall. The lecture was organized by Department of Commerce and Business Management.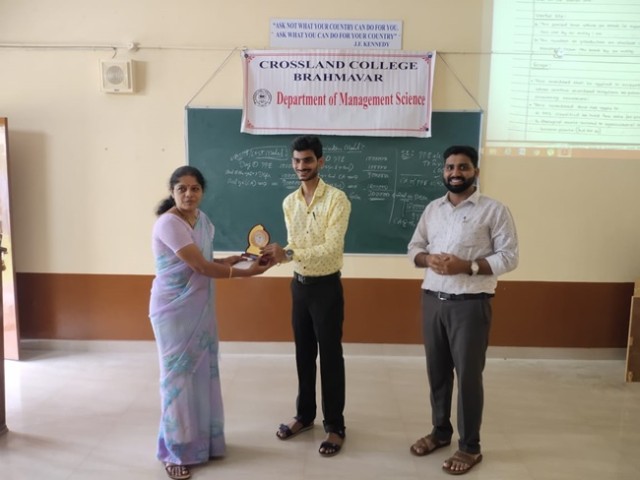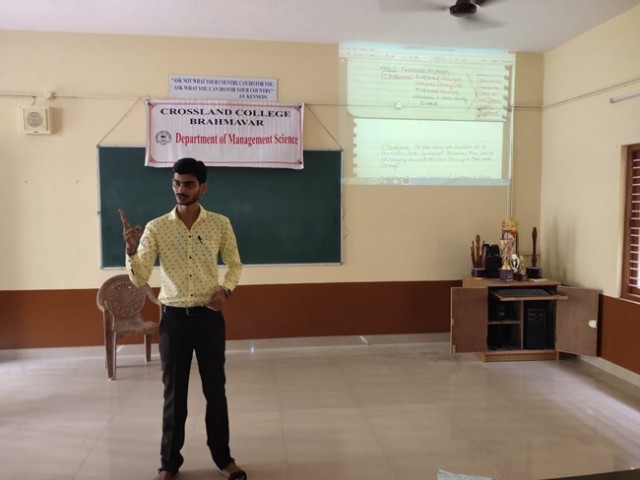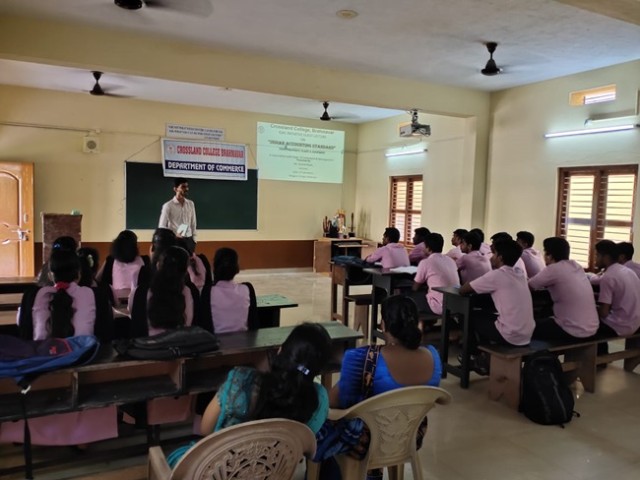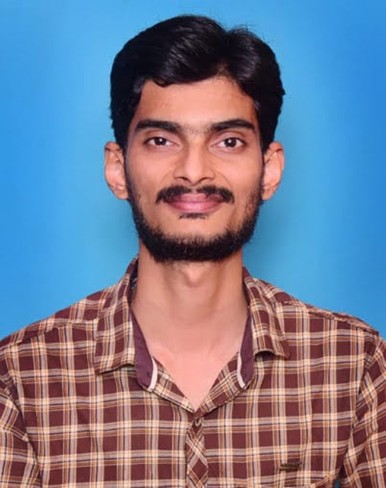 The lecture began by defining PPE and Bearer Plants. The speaker emphasized the importance of correctly identifying and categorizing these assets on a company's balance sheet. The lecture covered the criteria for recognizing PPE, including the cost to be capitalized. The speaker explained how historical cost and fair value are commonly used for the initial measurement of PPE. The lecturer highlighted the different methods of subsequent measurement, such as the cost model and the revaluation model. The concept of depreciation and its calculation methods were also discussed in detail. The guest speaker explained how impairment tests are conducted for PPE to ensure that the assets are not overstated on the balance sheet.
The lecture concluded with an interactive Q&A session, allowing attendees to seek clarification on specific points and share their experiences related to PPE management and accounting. The curious audience gained a comprehensive understanding of PPE, its accounting principles, and the importance of accurate financial reporting. The lecture was insightful and practical, providing valuable knowledge applicable to both accounting professionals and business managers.
The learning outcomes for students studying Ind AS 16 - Property, Plant, and Equipment encompass a deep understanding of asset recognition, valuation, depreciation, revaluation, disclosure requirements, financial statement analysis, compliance with accounting standards, investment decision-making, and career advancement in accounting and finance-related fields.
The guest lecture on Property, Plant, and Equipment was a success, providing attendees with a deeper understanding of the topic. The lecture contributed to the enhancement of knowledge and skills in financial reporting, a fundamental aspect of business operations.